Afghanistan
Mullah Omar Vows 'Unimaginable' Violence
Peshawar, 16 March (AKI) - The fugitive leader of the hardline Taliban movement, Mullah Mohammed Omar, has vowed a fierce offensive against the US-led coalition forces in Afghanistan warning of "unimaginable attacks" to come in the summer months. The statement by the Taliban leader was read by Taliban spokesman, Mohammad Hanif over the telephone from an undisclosed location and was qouted in the Pakistani based Afghan Islamic Press news agency.
In the statement, Mullah Omar, for whose capture Washington has issued a 10 million-dollar-reward, said that young Afghans are volunteering for suicide missions against the US-led forces.

"Afghans [are] thronging centres of mujahadeen in groups to enlist their name for suicide attacks and other operations of Taliban resistance," the statement said. The Taliban leader also called on those who had not joined the "Taliban resistance....to consider this resistance against the crusader enemy as a part of their faith."

The statement also referred to the US president George W. Bush being "worried that the so-called elections and parliaments in Afghanistan and Iraq" did not trick Muslims around who are still aware that "Bush has been deceiving Muslims on hollow slogans of democracy, while on the other hand the US has been conspiring against the elected leadership of Hamas in Palestine." The statement also said: "The US and its allies' attitude towards Iran is also against the claims of US of respecting democracy."

There are currently about 18,000 US troops in Afghanistan hunting down al-Qaeda and Taliban fighters but the Americans are hoping to reduce the number of troops by several thousand as NATO forces take on more responsibilities, particularly in the south of the country, and the Afghan army becomes stronger.
Posted by: Steve || 03/16/2006 07:34 || Comments || Link || E-Mail|| [6461 views] Top|| File under:
Arabia
Al-Qaeda chief threatens US from beyond the grave
THE late head of the Saudi branch of Al-Qaeda, killed in February, has warned the Americans to leave the Arab peninsula and threatened Saudi officials, in a video aired online.
"I say to Americans; leave the peninsula of Mohammed... Get out of all the Muslim territories. Stop supporting the Jews in Palestine. Otherwise you will only know death, destruction and explosions," Fahd bin Faraj al-Joweir said in a posthumous message posted today by the "Organisation of al-Qaeda in the Arab peninsula".


He's dead and we're not. That really should tell them something, but it won't, of course...

Turning his attentions to the "apostate" Saudi Government, Joweir said in his reported comments: "If you realise that the Mujahadeen is after you, you will concentrate only on your preparations to flee", who also called on members of the Saudi security forces to "cease working for the tyrants and to join the Mujahadeen."

"And I have one more statement for my mujahadeen brothers:

'Rosebud, dammit.'"
Joweir was among five militants killed in a shootout in Riyadh in late February. He was suspected of participating in a foiled attack on the world's largest oil processing plant at Abqaiq, in the kingdom's eastern oil fields, the previous week. Two suicide bombers and two security guards died in that action. An al-Qaeda statement posted on the internet claimed responsibility for the attack. The failed attempt to blow up the world's largest oil processing plant sent shock waves through financial markets, but Riyadh was swift to calm jittery markets with reassurances about the security of its petrol supplies.


Do we have a source on this?
Posted by: tipper || 03/16/2006 01:13 || Comments || Link || E-Mail|| [6476 views] Top|| File under:
Bangladesh
Raid in Brahmanbaria , Sherpur to capture 2 Shura men
Law enforcers in their hunt especially for the two absconding Majlish-e-Shura members of Jamaatul Mujahideen Bangladesh (JMB) ran massive raids in Brahmanbaria and Sherpur yesterday and arrested six JMB operatives, including the outfit's Sherpur commander. On information that JMB Shura member Salahuddin was hiding in Brahmanbaria, the joint forces of police and Rapid Action Battalion (Rab) conducted the five-hour raid at different points of the district as of 9:00 last night. Three JMB activists arrested in Brahmanbaria admitted that they had carried out bomb blasts at five places in the town on August 17 last year as part of the outfit's countrywide bomb attacks.

The Rab, which earlier arrested JMB chief Abdur Rahman, his closest aide Siddiqul Islam alias Bangla Bhai, JMB's military unit chief Ataur Rahman Sunny and Shura member Hafiz Mahmud, said they intensified intelligence and operational work to arrest the fugitive Shura members--Salahuddin and Khaled Saifullah. "We have spread our intelligence network all over the country besides strengthening our operation to arrest Salahuddin and Saifullah and other JMB leaders," Commander Mashuq Hassan Ahmed, Rab Legal and Media Wing director, told The Daily Star yesterday.

The investigators, meantime, said from now on they will feed the media with information related to operations only as they have instructions from the government top level not to disclose the findings of interrogation of the top JMB leaders. The law enforcers also prevented photojournalists from taking photographs of the arrested JMB men during and after the operation in Brahmanbaria. The law enforcers are yet to begin interrogation of Bangla Bhai who is undergoing treatment for burn and splinter injuries he had received during his capture on March 6 in Mymensingh. Before starting the interrogation, the investigators will have to produce the militant before the court and obtain remand order.
Posted by: Fred || 03/16/2006 00:00 || Comments || Link || E-Mail|| [6464 views] Top|| File under:
Britain
Five arrested for alleged role in London cartoon protests
Police said on Wednesday they had arrested five men over their alleged role in a London protest against European newspaper cartoons caricaturing the Prophet Muhammad [PTUI PBUH]. A police spokeswoman told AFP that all five are suspected of trying "to stir up racial hatred", while four of them are suspected of incitement to murder. Police said the five were arrested for alleged offences committed during a February 3 protest outside the Danish embassy in London where placards were brandished with messages calling for the "massacre of those who insult Islam".
Posted by: Fred || 03/16/2006 00:00 || Comments || Link || E-Mail|| [6472 views] Top|| File under:
Europe
French students throw petrol bombs at police
Demonstrators overturned cars and threw petrol bombs at police who repelled them with tear gas and water cannon as a show of force by French students against the government over job reforms turned increasingly violent.

Demonstrators clashed with police at 7:00 pm (1800 GMT) when hundreds gathered on the city's Place de la Sorbonne square in the Latin quarter following a protest march.

Protestors also vandalized cafes amid scenes that left the area veiled in tear gas fumes and a bookshop in flames on the square, located near departments of the Sorbonne University. At least one car was set alight nearby.

Police said 35 officers were injured, including nine hospitalized, in clashes in the capital and incidents elsewhere in France towns also left several other officers hurt. The interior ministry reported 212 arrests across the country, including 147 in Paris.

The protests were organized in anger at the proposed First Employment Contract (CPE), a contested youth jobs measure. Unions, student groups and the political left say the CPE, which can be broken off without explanation in the first two years, is a licence to hire and fire at will, and are demanding its withdrawal.

Prime Minister Dominique de Villepin, who championed the scheme as a key tool in fighting youth unemployment, faces the most serious test of his premiership as the wave of protests paralyses dozens of French universities. The CPE is aimed at encouraging companies to recruit young people.

The interior ministry said 257,000 people took to the streets in up to 80 towns and cities across France, while some organizers set the figure as high as half a million. Student leaders said that 120,000 people joined the march through Paris's Left Bank university quarter, although police said there were 30,000.

Outside Paris, two officers and a student were slightly injured in scuffles pitting police against some 250 high-school students, heading to the Paris march from the northern suburb of Raincy.

Six youths were arrested and two officers slightly injured after a rowdy protest by high-school students forced the closure of a main road in Vitry-sur-Seine, southeast of Paris.

Large rallies were also held in Marseille, Lyon and Grenoble in the south and southeast, Bordeaux in the southwest, Rennes and Lille in the northwest and north, Clermont-Ferrand, Limoges and Angers in the centre and Strasbourg in the east.

Four people were arrested in the southern city of Toulouse after police dispersed a peaceful 9,000-strong protest.

Violence erupted on the sidelines of the protest in Rennes, where police fired tear gas at youths who set garbage cans on fire and vandalised cars, some chanting: "Withdraw the CPE, or watch out!"

In Nancy in the east, a police officer was injured with a paving stone, while two head teachers were hurt in Nantes in the west. A demonstrator was injured in clashes with police in southern Montpellier.

Similar scenes of violence erupted last week when riot police were called in to evacuate demonstrators from Paris' historic Sorbonne University.

Student leaders described the protest movement -- which is backed by 68 percent of the public, according to a new poll -- as a "tidal wave".

Unions have called for a further day of protest on Saturday, when the head of the powerful CGT union, Bernard Thibault, has vowed to "step up a gear" in the stand-off with the government.

Strikes and sit-ins have spread to two-thirds of France's 84 universities with 21 closed and 37 others badly disrupted, according to the education ministry, with protests also reported in dozens of high schools.

Not all students back the protest movement, however, and clashes broke out in Toulouse as dozens of youths angry at the disruption to their studies tried to dislodge protestors from the building.

France has one of the highest youth unemployment rates in Europe, with 23 percent of all young people out of work and the figure topping 50 percent in some of the high-immigration city suburbs hit by rioting late last year.

Villepin has said he was open to talks with labour leaders but insists the measure -- passed by parliament as part of a broader law on equal opportunities drawn up after the riots in October and November -- will be implemented.

The escalating protests have revived memories of the May 1968 student uprising, and have been seen as the sign of a deeper malaise among young French people worried about their future.
Posted by: lotp || 03/16/2006 19:39 || Comments || Link || E-Mail|| [6471 views] Top|| File under:
PKK bombs UK bank
A BOMB has exploded outside a branch of British-based HSBC bank in Diyarbakir, south east Turkey, injuring one person, security officials said. The bomb was planted in an automated teller machine and caused serious damage, the officials said today. Kurdistan Workers Party (PKK) rebels have set off a series of bombs in the mainly Kurdish south east in recent months.

Last week three people, including the bomber, were killed in an explosion claimed by the PKK as a suicide attack.

No one at HSBC was available to comment today.
Posted by: Dan Darling || 03/16/2006 01:14 || Comments || Link || E-Mail|| [6468 views] Top|| File under:
Bomb explodes outside HSBC in Turkey
A bomb has exploded outside a branch of British-based HSBC bank in Diyarbakir, south-east Turkey, and one person has been injured, security officials said. The bomb was planted in an automated teller machine and caused serious damage, the officials said. Kurdistan Workers Party (PKK) rebels have set off a series of bombs in the mainly Kurdish south-east in recent months. HSBC's Istanbul branch was among targets hit by a series of suicide attacks in 2003 which killed more than 60 people; responsibility was claimed by a group linked to al Qaeda.


Posted by: Fred || 03/16/2006 00:00 || Comments || Link || E-Mail|| [6468 views] Top|| File under:
Great White North
Canada agrees to Qaeda suspect extradition hearing
TORONTO (Reuters) - The Ontario Superior Court agreed on Thursday to hold an extradition hearing for a Canadian man who is wanted in the United States on charges of buying weapons for al Qaeda and conspiring to kill Americans abroad.
The court will set a date for the hearing on March 30. "The Attorney General of Canada commenced the extradition process of Abdullah Khadr," federal prosecutor Howard Piafsky told reporters outside the courtroom. "We will be seeking his extradition."

Abdullah Khadr, 24, faces charges in the United States of conspiracy to murder Americans abroad and of buying weapons for groups linked to Osama bin Laden's al Qaeda network. He could face a life sentence and a $1 million fine if convicted.

Khadr, who was arrested in Toronto in December two weeks after returning to Canada from Pakistan, is the eldest son of the late Ahmed Said Khadr, an alleged al Qaeda financier and close friend of bin Laden. His brother Omar Ahmed Khadr is the only Canadian held at the U.S. prison camp at Guantanamo Bay, Cuba. The United States formally requested Khadr's extradition in February.

Khadr has said he was tortured in a Pakistani prison where he was detained without charges from October 2004. His teenage brother Omar has been a prisoner at Guantanamo since 2002 and will face a trial by a U.S. military tribunal for murder. Another brother, Abdurahman Khadr, was also a prisoner at Guantanamo, but was freed.
Posted by: Steve || 03/16/2006 13:32 || Comments || Link || E-Mail|| [6467 views] Top|| File under:
Home Front: WoT
3 at Sears Tower raise suspicions
via Balckfive


CHICAGO -- Police and federal investigators are looking into an incident about three weeks ago at the Sears Tower in which three men caught the attention of security guards when they got out of their car and appeared to be studying the 110-story building and taking photographs.

The men were questioned by building security guards but were allowed to leave, authorities said. The guards recorded the car's license plate and it was traced to a rental agency. The car was returned to the agency about an hour after that, the source said, and investigators from the Joint Terrorism Task Force learned that it had been rented with a fictitious name.

Chicago Police spokeswoman Monique Bond confirmed that the department is working with the task force to investigate but added that she could not discuss the specifics of the incidents. "We cannot comment at this time because it's part of the ongoing investigation," Bond said.
Posted by: Nimble Spemble || 03/16/2006 19:32 || Comments || Link || E-Mail|| [6478 views] Top|| File under:
U.S. Seeks Reversal of Moussaoui Ruling
ALEXANDRIA, Va. (AP) - Prosecutors asked a judge Wednesday to reconsider her decision to toss out half of the government's case against confessed terrorist Zacarias Moussaoui. They acknowledged that altering the judge's ruling is their only hope of salvaging the death-penalty case.


Ain't gonna happen. Mookie is going to end up with life in prison.

In a motion filed with U.S. District Judge Leonie Brinkema, prosecutors said the aviation security evidence she barred because a government lawyer coached the witnesses ``goes to the very core of our theory of the case.''

At the very least, the prosecutors argued they should be allowed to present a newly designated aviation security witness who had no contact with the offending lawyer, Carla J. Martin of the Transportation Security Administration. They said this would ``allow us to present our complete theory of the case, albeit in imperfect form.'' ``The public has a strong interest in seeing and hearing it (aviation security evidence), and the court should not eliminate it from the case, particularly not ... where other remedies are available,'' they wrote Brinkema.


Perhaps they should have taken care not to violate the judge's rules and the federal code of procedure. Just a thought when you're getting ready to argue a really important case.

There was no immediate response from the judge, but she had indicated late Tuesday that she had time available Thursday to consider such a motion if it were made.

The sentencing trial that began last week will determine whether he is executed or spends life in prison without possibility of release. Brinkema has delayed the trial until Monday while prosecutors appeal.

Prosecutors argued the sanctions imposed Tuesday were unnecessarily severe. The judge barred several key witnesses from testifying as punishment for the government's misconduct. Brinkema's sanctions make it ``impossible for us to present our theory of the case to the jury,'' the prosecutors said, adding that the barred testimony ``is one of the two essential and interconnected components of our case.''

They also emphasized that six witnesses improperly coached by Martin testified at an evidentiary hearing Tuesday that their testimony would not be influenced by her actions.


Horseshit. Of course they'll be influenced, and if their testimony is allowed the defense a near sure-fire winner on appeal. Then we get to do this all over again.

The aviation security evidence was one of two parts of the prosecution's case: offensive and defensive measures they argue the government would have taken if Moussaoui had not lied to FBI agents about his terrorist connections when arrested in Minnesota three weeks before al-Qaida's attack on the World Trade Center and the Pentagon.

They say these measures combined would have prevented at least one death that day on which nearly 3,000 were killed as three hijacked jetliners were flown into the buildings and a fourth crashed in a field in Pennsylvania. This is crucial to the government case because to get a death penalty prosecutors must show an action of Moussaoui's - his lies, in this case - led directly to at least one death on 9/11.


This presumes that the government would have acted sprightly upon hearing the pearls of wisdom from Mookie's lips. We all know better. He could have given them dates, names and locations and nothing would have happened. And to presume that the FAA would have done anything at all is to stand up in court and sound stooopid.

Prosecutors remain free to enter the offensive steps they believe the FBI would have taken in those three weeks to locate 9/11 hijackers in this country. But Brinkema barred them from presenting witnesses or exhibits about what defensive steps federal aviation officials might have taken to enhance airport security during that period. She said Martin's misconduct while acting as liaison between prosecutors and seven prosecution and defense aviation witnesses had left that segment of the case ``irremediably contaminated.''

In their compromise proposal, prosecutors suggested they would drop efforts to argue the Federal Aviation Administration would have barred small knives, like those used by the hijackers, from planes and would have altered its terrorist screening profiles to catch the terrorists. Instead, they would call one witness, whom they did not identify, who worked at the FAA in August 2001 and could discuss the government's use of ``no-fly'' lists to bar specific, named terrorists from planes and how those lists evolved over the years.

Prosecutors have acknowledged they may have no viable case if Brinkema's ruling stands. ``We don't know whether it is worth us proceeding at all, candidly, under the ruling you made today,'' Assistant U.S. Attorney Rob Spencer said in an unusually blunt assessment during a conference call Tuesday. Spencer went on to say that resuming the trial under these conditions would ``waste the jury's time and the court's time, and we're all mindful of the expense of this proceeding.''


Yup. Put Mookie in jail for life and then fire Martin for her idiocy.

If Brinkema refuses to revise her ruling, it's not clear what appeal avenues remain open. Defense attorney Edward MacMahon said the government can't appeal Brinkema's ruling to the 4th U.S. Circuit Court of Appeals in Richmond now that the trial is under way. ``We don't think the government has any appellate rights under'' federal law, MacMahon said during Tuesday's conference call.

Martin coached witnesses on their testimony, sent them trial transcripts that she urged them to read and warned them to be prepared for certain topics on cross-examination. That violated trial rules preventing witnesses from being exposed to trial proceedings so that they do not alter their testimony based on what they learn. She also misrepresented to defense lawyers that witnesses they wanted to call weren't willing to talk with them before trial.


She should be disbarred for this, but my bet is she won't be punished at all.

Carl Tobias, a law professor at the University of Richmond, said prosecutors might ask the appeals court for a rarely used common law relief order called a writ of mandamus, but Tobias said such orders are granted only in extraordinary circumstances.

Eric Holder, a former deputy attorney general, said in an interview Wednesday he expected prosecutors to exhaust all options pursuing the case. ``Agree or disagree with the decision to seek death, once you have committed to that course of action, you have to do all that you can to obtain that ultimate punishment.''
Posted by: Steve White || 03/16/2006 00:00 || Comments || Link || E-Mail|| [6467 views] Top|| File under:
India-Pakistan
Kashmir militants 'shoot couple'
Police in Indian-administered Kashmir say suspected militants have shot dead a 52-year-old man and his wife in Bajja village in Jammu's Doda district.
Armed men forcibly entered Abdul Gani Mallik's house late on Wednesday night and killed the couple, PR Manhas, the district police chief told the BBC.

He said the militant group Hizbul Mujahideen was probably responsible. The couple's son-in-law was a member of the group before surrendering last month, Mr Manhas said.



Posted by: Steve || 03/16/2006 07:43 || Comments || Link || E-Mail|| [6462 views] Top|| File under:
Hizbul chief Salahuddin arrested
Hizbul Mujahideen chief Syed Salahuddin was arrested in Muzaffarabad, capital of Pakistan occupied Kashmir, along with seven other top Kashmiri militant leaders during a demonstration, reports reaching Srinagar said. Salahuddin, who is also the chairman of the United Jehad Council (an amalgam of 13 militant outfits), was arrested while he was demonstrating against the Kashmir policy of Pakistan President Pervez Musharraf, the reports said.

Others arrested by the authorities in PoK were Ghulam Rasool Shah alias General Abdullah of Jamait-ul-Mujahideen, Mufti Rauf of Jaish-e-Mohammed, Zaki-ur-Rehman of Lashker-e-Tayiba, Jamil-ul-Rehman of Tehreek-ul-Mujahideen and Mushtaq Zargar alias Latram, the reports said. Zargar was one of the three militants released by India in exchange for passengers of an Indian Airlines plane, which was hijacked and taken to Kandahar in Southern Afghanistan in 1999.

The militants had been accusing Musharraf of making a complete U-turn on Kashmir and also charged him with succumbing to the US pressure. Reports suggested that the militants were protesting over the reported decision of the Pakistani government to choke off all the funds to these organisations.
Posted by: Fred || 03/16/2006 00:00 || Comments || Link || E-Mail|| [6469 views] Top|| File under:
Has Akbar Bugti 'fled' to Iran?
Bugti tribe chief Nawab Akbar Bugti has fled to Iran, Aaj television channel reported on Wednesday. Bugti, who is also chief of the Jamhoori Watan Party, left for Zahidan in Iran one week ago through Kharan, the channel quoted sources close to Bugti as saying. Official sources did not confirm the report, but a secret investigation is underway to ascertain how Bugti managed to flee to Iran, the channel reported. Officially, authorities denied that the government had anything to do with Bugti's departure, but privately sources told Aaj that the government had indeed allowed Bugti to leave. The sources close to Bugti could not say if the tribal chief would remain in Iran or move on to another country.

Staff report adds: Senator Shahid Bugti, the secretary general of the Jamhoori Watan Party, denied the report. "This one is hundred and one percent disinformation," he said. He said Nawab Bugti is in Dera Bugti among his people. He said Bugti would have got massive media coverage had he left his country for the Iranian Balochistan. A government spokesman also denied the report. The tribal chief is still in Dera Bugti, said Raziq Bugti, adviser to the Balochistan chief minister.
Posted by: Fred || 03/16/2006 00:00 || Comments || Link || E-Mail|| [6494 views] Top|| File under:
Militants' den destroyed in Miranshah
Security forces on Wednesday used explosives to destroy a building here that militants used as a hideout, a government official said. The official identified the building as the Khalifa Madrassa near Miranshah, the main town in North Waziristan, but Inter Services Public Relations denied that the building destroyed was a madrassa, saying it would be more accurate to call it a house since there had been no classes there since October. Most of the students there were Afghans.

The official said it was the third seminary to be destroyed in the last fortnight after intelligence reports indicated that militants were hiding out in madrassas in the area and using them as launching-pads for attacks on government forces. "The seminary was destroyed as part of a campaign to deprive militants of any hideout," he said. No one was in the building at the time it was destroyed, he added.

The action has followed fierce clashes between paramilitary soldiers and pro-Taliban tribesmen that have left around 170 militants and five troops dead. The 'madrassa' was set up by Khalifa, an Afghan cleric who died several years ago but who was an associate of former Taliban commander Jalaluddin Haqqani, the official said. An Associated Press reporter saw paramilitary troops remove books from the building before placing dynamite inside and blowing it up.


Wouldn't want to desecrate any Korans, of course...

Last week troops and helicopter gunships destroyed seminaries run by local clerics Maulana Sadiq Noor and Maulana Abdul Khaleq, who are wanted for inciting violence against security forces in the tribal region. A man claiming to be a spokesman for pro-Taliban militants in North Waziristan said they would continue to fight security forces "until the government abandons military operations against Taliban and Al Qaeda".

"The present uprising against the government is not only from local Taliban but tribesmen as well. There will be no end to attacks on the military until the lives of the people of Waziristan are safe," said the man who identified himself as Tariq Jamil. He claimed the military operation in Saidgai on March 1 was conducted while peace talks between the government and militants were in progress. Forty five foreign militants were killed in that operation.
Posted by: Fred || 03/16/2006 00:00 || Comments || Link || E-Mail|| [6466 views] Top|| File under:
Iraq
Al-Sadr Forms Shadow Government In Baghdad Stronghold
Erbil, 16 March (AKI) - A Kurdish source in Baghdad has told a Kurdish national daily that the Mahdi Army, the militia of radical Shiite cleric Moqtada al-Sadr, " has set up a shadow government in Sadr City in the centre of Baghdad". The source told the Aso daily: "this group was tasked with carrying out the affairs of the city in the place of the Iraqi government and institutions." The source explained that the Mahdi Army, accused of kidnappings and sectarian killings, has transformed the rundown Sadr city into an independent district with its security forces and its own courts which do not only judge local residents but also Shiites from other areas of the capital.

The source alleged that "the health and transport ministers, which both are headed by minsiters from the Sadr faction, have been completely monopolised by followers of this movement" adding that "in Sadr City the police forces, for example the local police, take their orders from Moqtada al-Sadr and not from the interior ministry."

The Cultural Network of Iraq, an internet site which publishes news on the Shiite community, has said that "the peoples courts in Sadr City have condemned to death terrorists who carried out massacres in the city." The former government of Iyad Allawi and the movement of al-Sadr,. who has headed two lengthly revolts against the US-led coalition forces, clashed over these courts, which have special police forces and prisons. When the authorities in Baghdad tried to close them down and disband the militias they failed.

The power of Sadr's militia and his huge constituency of loyal Shiite voters have made him a growing force in Iraq. Gunmen wearing the old Mahdi Army uniform of black pants and black shirts - abandoned for civilian gear in recent days - are blamed for some of the worst retaliatory raids and killings in Baghdad following the bombing of a Shiite shrine in Samarra on 22 February.
Posted by: Steve || 03/16/2006 13:40 || Comments || Link || E-Mail|| [6460 views] Top|| File under:
Military launches largest Iraqi air assault since invasion
Body count rises in Baghdad


Notice the sub-headline.


BAGHDAD, Iraq (CNN) -- U.S. and Iraqi forces on Thursday launched the largest air assault operation since the invasion of Iraq nearly three years ago, the U.S. military said. More than 50 aircraft are involved in Operation Swarmer, supporting more than 1,500 Iraqi and U.S. troops near Samarra, about 75 miles (121 kilometers) north of Baghdad. The aircraft also delivered troops from the Iraq and U.S. Army to "multiple objectives." The offensive began Thursday morning in southern Salaheddin province "to clear a suspected insurgent operating area northeast of Samarra," the site of the bombing of the Shiite shrine that escalated sectarian tensions and pushed Iraq to the brink of civil war.


Just had to get the "Civil War" in there, didn't they.
Posted by: Deacon Blues || 03/16/2006 10:54 || Comments || Link || E-Mail|| [6498 views] Top|| File under:
Life was better...
March 16 (Reuters) - Approaching the third anniversary of the U.S. invasion that toppled Saddam Hussein, Reuters reporters asked Iraqis: "Is your life better or worse than under Saddam?"

This is what some of them said:

*"Every day I feel like I am waiting in a queue for death," said one Baghdad lawyer, too frightened to be named in print.

*"In terms of security, life before was much better," said businessman Adel Hussein, 45, in the Gulf city of Basra, heart of the oil industry. "But economically, now it's much better."

*In the violent northern oil city of Kirkuk, labourer Ali Salman, said: "Before the war ... torture and killing took place in secret. Now it's all in public. The meaning of freedom is different: Nowadays you're free to live. And free to kill."

*"Where is the new democracy? Why is this happening to us?" asked Hamad Farhan Abdulla, 57, a farmer from south of Baghdad who came to the city morgue looking for the body of his nephew, who he feared had fallen victim to death squad killers.

*"The ghost of death chases us everywhere," said Thanaa Ismail, a 45-year-old teacher from the mainly Shi'ite southern city of Diwaniya. "I have cancer and need treatment in Baghdad but security has got worse and I've had to skip some sessions."

*"Life has no meaning at the moment and our fate is unknown," said Na'im Kadum, a 33-year-old unemployed man from Diwaniya. "I don't see any improvement and I am pessimistic."

*"If the percentage of the good life was one percent before, it is zero percent now," Salim Mahmood, 46, said gloomily as he sold tea and coffee near a Baghdad restaurant.

*"It was better under Saddam. Now we have chaos and we have lost our security. Our country is in a big mess now," said Baghdad housewife Kareema Hussein, 46.

*"Security, and life in general, was better under Saddam's regime," said housewife Hameeda Hussein as she went shopping in Najaf, a southern city where Saddam's military used tanks and helicopters to crush a poorly armed Shi'ite uprising in 1991.

*"The situation was better under Saddam, at least I could walk at night and go to other provinces. Now, we can't move about freely," said Talib Moosa, 30, as he sold chocolate on a Baghdad street.

*"After the war we were introduced to new concepts like human rights and democracy. But on the ground we haven't seen them yet. We need security," said Abdul Kareem Ahmed, a 50-year-old driver in the southern Iraqi city of Basra.

*"Before, people feared prison. Now people fear everything. Even in your own house you can't feel safe or trust your neighbour," said Basra housewife Um Ahmed, 35.

*"Generally everything was better before. Now there is chaos. Every month there are delays in delivering food rations, fuel shortages, a huge rise in prices and deteriorating security," said Khawla Hachim, 35, a housewife in Kirkuk.

*"The situation in Iraq is miserable. No one can guarantee their security when they go out. This didn't happen when Saddam was there," said Najat Hameed, a 32-year-old woman in Kerbala, a Shi'ite city where Saddam is generally reviled

*"Life after Saddam is better," said Imad Ahmed, 45, a technician from Arbil, capital of largely autonomous Kurdistan, which has escaped much of the violence in the rest of Iraq. "Job opportunities have increased for me and for many others."

*"Before the war, life was better because all Iraqis, including Kurds, shared the same enemy," television anchorwoman Sara Abdul Wahid, 36, from the Kurdish city of Dohuk, said of Saddam. "Now there is more than one and we can't differentiate between friend and foe."

*"Before, we didn't earn enough to meet the cost of living, but now we have more than enough. Despite the deterioration in security, I think we are better off today," said Ali al-Sharifi, 29, a government employee in Najaf.

*"I used to leave for work without worrying. Nowadays if I get back home with no harm I just thank God for that," said Ali Jassim, a 55-year-old salesman in the Sunni town of Ramadi.

*"What has the current government done for Iraqis? While they have been protecting themselves behind concrete walls, people are bleeding. Saddam was better than these selfish people," said Ahmed Abdul Hussein, 39, a labourer in Kerbala.

Posted by: Sleremble Spineter7889 || 03/16/2006 06:56 || Comments || Link || E-Mail|| [6460 views] Top|| File under:
Sammy calls on Iraqis to give him his old job back
Inside the courtroom Wednesday, deposed despot Saddam Hussein called for Iraqis to rise up against U.S. occupying forces.

In the courtroom, Saddam got the chance Wednesday to present his defense. He and seven other Baath Party officials are charged with 148 deaths in the village of Dujail after a 1982 assassination attempt against him.

Instead of defending himself, Saddam tried to turn the appearance into a political rally, giving a long, sometimes eloquent and frequently censored speech. The speech reminded Iraqis of hundreds he'd delivered during 35 years as a dominant force, and then dictator.

"I call on you Iraqi people to go back and resist," he said. "I call upon you Iraqi people to stop wounding each other."

Later, he added: "It's only a short time before the sun will rise where there has been dark."

Saddam called the court "a comedy," referred to occupation forces as "Satan" and insisted that he's still the president of Iraq. But, standing in the dock, an ill-fitting white collar exposing his scraggy neck, it became clear that he no longer was feared by the government he'd ruled until the U.S.-led coalition forced him from office in 2003.

Chief Tribunal Judge Raouf Abdel Rahman shouted down Saddam on several occasions - berating him for talking about politics when he faced very serious criminal charges - and effectively silenced him.

Throughout the trial, Rahman occasionally has turned on a red light, a sign to technicians to turn off a defendant's microphone.

Wednesday, Rahman hit the mute button at least nine times during Saddam's half-hour of testimony before ejecting reporters from the courtroom and cutting the taped television feed for good.

What could be heard was combative, and left Rahman and Saddam alternately shouting and smirking.

Saddam: "I am still the president."

Rahman: "You were the president. Now you are a suspect."

Later, after Rahman again reminded Saddam to stick to his defense and avoid politics, the former dictator responded: "It's only because of politics that I am here, and you are there."

After Saddam exchanged angry words with prosecutor Ja'afar al-Moosawi, Rahman said: "This is a tribunal, not chaos."

Saddam rolled his eyes and answered: "Yeah, it's a tribunal."

Saddam saved his harshest words for U.S. forces. He quoted the Quran: "God give us patience and make our feet steady and make us victorious over the infidels." He referred to "this so-called court under the despicable occupation ... which is being represented by this farce."

And he talked about Iraqis, saying: "I was their loyal son and leader, their pure fountain from which they drank ... and they were my shield and sword, within the great Iraq."

In addition to claiming to still be president, he claimed to still head Iraq's armed forces. He also, on several occasions, predicted that the occupation would fail.

"How the occupation's belly spills out of its guts and its nakedness becomes obvious. So the invaders and their supporters realize that they are on their certain way to being swept out, to becoming garbage."

After the courtroom was closed to the public, the trial was adjourned to April 5. Saddam didn't publicly address the crimes with which he's charged, which could result in capital punishment.
Posted by: Dan Darling || 03/16/2006 00:53 || Comments || Link || E-Mail|| [6477 views] Top|| File under:
Baghdad locks down for first parliament session
On the eve of the first session of Iraq's new parliament and within days of the third anniversary of the U.S.-led invasion, vehicles were banned from Baghdad's streets to prevent car bombings, the country lay under the shadow of a feared civil war and politicians reported a stalemate over the next government.

Continuing divisions among lawmakers suggested Thursday's opening session of the legislature may do little more than swear in members elected in landmark elections three months earlier.

There was little sign of progress after a second full day of meetings among leaders of the major political blocs. U.S. Ambassador Zalmay Khalilzad brokered the sessions, designed to speed agreement on the next government's shape.

"I expect that there still will be difficulties over choosing the prime minister," said Mahmoud Othman, a Kurdish politician who was in Wednesday's session.

Khalilzad has be pressing political leaders to reach agreement on a national unity government, under which the country's majority Shiite Muslims would share Cabinet posts equitably with minority Sunnis and Kurds.

The Americans see that as the best opportunity for blunting the insurgency that has ravaged the country since 2003. If a strong central government were in place, Washington had hoped to start removing some troops by summer.

Under the constitution, the largest parliamentary bloc, controlled by Shiites, has the right to nominate the prime minister. The Shiites named the current prime minister, Ibrahim al-Jaafari.

Politicians involved in the negotiations have said part of the Shiite bloc, those aligned with Abdul-Aziz al-Hakim, would like to see al-Jaafari ousted but fear the consequences, given his backing from radical cleric Muqtada al-Sadr and al-Sadr's thousands-strong Mahdi Army.

Meanwhile, the U.S. military dispatched a battalion of soldiers from the 2nd Brigade, 1st Armored Division – about 700 troops – to Iraq from its base in Kuwait to provide extra security for Shiite holy cities as tens of thousands of pilgrims converged for a major religious commemoration that came under attack in the two previous years.

Monday marks the end of the 40-day mourning period after the death of Imam Hussein in 680 A.D. He was the grandson of the Prophet Muhammad and was killed in Karbala in present-day Iraq, now the site of massive Shiite pilgrimages to mark the date.

The day also marks the third anniversary since the U.S.-led invasion of Iraq on March 20, 2003.

Authorities in one of the Shiite holy cities, Karbala, imposed a six-day driving ban starting Thursday in a bid to protect pilgrims this year.

In violence Wednesday, a U.S. air strike north of the capital killed 11 people – most of them women and children, said police and relatives of the victims. The U.S. military said it captured the target of the raid, a man suspected of supporting foreign fighters of the al-Qaeda in Iraq terror network.

But the military said only four people were killed – a man, two women and a child.

"Troops were engaged by enemy fire as they approached the building," said Tech. Sgt. Stacy Simon, a military spokeswoman. "Coalition forces returned fire utilizing both air and ground assets."

Police Capt. Laith Mohammed said the attack near Balad, 50 miles north of Baghdad, involved U.S. warplanes and armor that flattened a house in the village of Isahaqi. An Associated Press reporter at the scene said the roof of the house had collapsed, three cars were destroyed and two cows were killed.

Relatives said the 11 victims were wrapped in blankets and driven in three pickup trucks to the Tikrit General Hospital, about 45 miles to the north.

AP photographs showed the bodies of two men, five children and four other covered figures arriving at the hospital accompanied by grief-stricken relatives. The victims were covered in dust with bits of rubble tangled in their hair.

Riyadh Majid, who identified himself as the nephew of Faez Khalaf, the head of the household who was killed, told AP at the hospital that U.S. forces landed in helicopters and raided the home early Wednesday.

Khalaf's brother, Ahmed, said nine of the victims were family members who lived at the house and two were visitors.

"The dead family was not part of the resistance, they were women and children," he said. "The Americans have promised us a better life, but we get only death."

In other violence, the military said a U.S. soldier was killed by mortar fire southwest of Baghdad about 6:30 p.m.

At least 2,311 members of the U.S. military have died since the beginning of the Iraq war in March 2003, according to an Associated Press count.

Bomb blasts also killed at least five more people and injured dozens Wednesday in Baghdad and north of the capital. The worst attacks were in Baqouba, 35 miles northeast of Baghdad, where there were at least three explosions.
Posted by: Dan Darling || 03/16/2006 00:42 || Comments || Link || E-Mail|| [6461 views] Top|| File under:
1st declassified Iraq documents released
The Bush administration Wednesday night released the first declassified documents collected by U.S. intelligence during the Iraq war, showing among other things that Saddam Hussein's regime was monitoring reports that Iraqis and Saudis were heading to Afghanistan after the Sept. 11 attacks to fight U.S. troops.

The documents, the first of thousands expected to be declassified over the next several months, were released via a Pentagon Web site at the direction of National Intelligence Director John Negroponte.

Many were in Arabic — with no English translation — including one the administration said showed that Iraqi intelligence officials suspected al-Qaida members were inside Iraq in 2002.

The Pentagon Web site described that document this way: "2002 Iraqi Intelligence Correspondence concerning the presence of al-Qaida Members in Iraq. Correspondence between IRS members on a suspicion, later confirmed, of the presence of an Al-Qaeda terrorist group. Moreover, it includes photos and names."

The release of the documents, expected to continue for months, is designed to allow lawmakers and the public to investigate what documents from Saddam's regime claimed about such controversial issues as weapons of mass destruction and al-Qaida in the period before the United States invaded Iraq in March 2003.

The Web site cautioned that the U.S. government "has made no determination regarding the authenticity of the documents, validity or factual accuracy of the information contained therein, or the quality of any translations, when available."

A handful of prewar Iraq government documents released Wednesday had been translated into English.

They included one Iraqi intelligence document indicating Saddam's feared Fedayeen paramilitary forces were investigating rumors in the fall of 2001 that as many as 3,000 Iraqis and Saudis were going to fight in Afghanistan after the U.S. invasion.

"In the report on the status of rumors for November of 2001 regarding Fedayeen Saddam in al-Anbar, there is an entry that indicates that there is a group of Iraqi and Saudi Arabians numbering around 3,000 who have gone in an unofficial capacity to Afghanistan and have joined the mujahidin (mujahedeen, or holy warriors) to fight with and aid them in defeating the American Zionist Imperialist attack," the translated document stated.

"After presenting the matter to the Supervisor of Fedayeen Saddam, he ordered that the matter should be looked into for verification of the truth of the rumor," the translation said.

House Intelligence Chairman Peter Hoekstra, R-Mich., requested the release of millions pages of documents and audio recordings captured during current and previous U.S. military operations in Iraq. Most have sat untranslated for years.

Last weekend, Negroponte agreed to set aside money and establish a system to make the documents available to the media, academics and other researchers.

In a statement, Hoekstra welcomed the chance to answer questions about prewar Iraq. "Whether Saddam Hussein destroyed Iraq's weapons of mass destruction or hid or transferred them, the most important thing is we discover the truth of what was happening in the country prior to the war," he said.
Posted by: Dan Darling || 03/16/2006 00:41 || Comments || Link || E-Mail|| [6459 views] Top|| File under:
Abizaid confirms Baghdad al-Qaeda plot
Testifying on Capitol Hill today, General John Abizaid said claims by Iraq's Interior Ministry that Al Qaeda terrorists tried to storm the highly secured Green Zone in Baghdad where the U.S. and British embassies are located were true.

Abizaid was asked about the reported plot that allegedly involved more than 400 Al Qaeda operatives infiltrating Iraqi Security Forces and taking over guard posts around the Green Zone which is also the seat of the Iraqi government.

"I think you can look at it that it's a good thing we found out about it before it moved forward and with a good deal of concern that people are trying to infiltrate the national security forces and various branches of the government," he said.

"As sectarian tensions increase, it becomes harder to hold things together. I am confident we can move in a positive direction and the security forces will stay loyal," he added.

Tuesday the interior minister of Iraq had said authorities had foiled the plot that would have put hundreds of its men at critical guard posts around the Green Zone.

A senior Defense Ministry official said the 421 Al Qaeda fighters were actually recruited to storm the U.S. and British embassies and take hostages. Several ranking Defense Ministry officials were jailed in the plot, the official said on condition of anonymity because of the sensitivity of the information.

Interior Minister Bayan Jabr, in an interview with The Associated Press, said the 421 Al Qaeda recruits were one bureaucrat's signature away from acceptance into an Iraqi army battalion whose job is to control the gates and main squares in the Green Zone. The plot was discovered three weeks ago.

"You can imagine what could happen to a minister or an ambassador while passing through these gates when those terrorists are there," Jabr said in the interview conducted at his office inside the Green Zone — a 2-square-mile hunk of prime real estate on the west bank of the Tigris River. The area is a maze of concrete blast walls, concertina wire and checkpoints.

The Defense Ministry official said the plot was uncovered by the military intelligence and the General Intelligence department that works under the government.
Posted by: Dan Darling || 03/16/2006 00:39 || Comments || Link || E-Mail|| [6461 views] Top|| File under:
Israel-Palestine-Jordan
Israelis Nab Wanted Men in Another Raid
Israeli troops surrounded two houses in a West Bank town Thursday, setting off a fierce gunbattle with Palestinian militants that left one soldier dead and forced the surrender of five wanted men. It was Israel's second strike against Palestinian militants this week. Opinion polls showed the first incursion - a dramatic prison raid that captured six militants Tuesday - boosted voter support for acting Israeli Prime Minister Ehud Olmert before the March 28 elections.

Thursday's shootout in Jenin erupted as soldiers demanded the surrender of five fugitives from Islamic Jihad and the Fatah-linked Al Aqsa Martyrs' Brigades. The army said one wanted man ran out of a building early during the raid, and the other four surrendered later. An Israeli soldier was shot to death. Students threw stones at the Israeli soldiers, and an army bulldozer tried to disperse the crowd. Troops took over homes in the area, fighting with gunmen.
Posted by: Steve || 03/16/2006 13:37 || Comments || Link || E-Mail|| [6467 views] Top|| File under:
Eight charged with plotting subversive acts
The trial of eight Jordanian men charged with plotting subversive acts against Americans, Israelis and Iraqi police training centres in Jordan opened Wednesday at the State Security Court. The tribunal immediately adjourned the session until next Wednesday because one of the defendants was not brought into the courtroom by the prison administration.

The eight men, including three who are being tried in absentia, were also charged with plotting activity aimed at undermining Jordan's relations with another country and belonging to an illegal organisation. The five men in custody were identified by the prosecution as Ahmad T., 37, Hassan A., 41, Abdul Hakim M., 29, Sami M., 33, and Sakher M. The remaining three defendants were identified as Haitham H., Ahmad Y., and Nasri A.

The defendants decided to launch attacks against Americans, Israelis and Iraqi police training centres in the Kingdom following the US-led invasion of Iraq in 2003, the charge sheet said. The men decided to form 10 cells for this purpose and called themselves the "Mansourah Sect," according to the prosecution. "Some of the suspects used the Internet to lecture on jihad and the need to fight Israelis and Christians in any part of the world," the charge sheet said.

They distributed CDs in the Kingdom, which contained material on military operations against American forces in Iraq and speeches by Jordanian fugitive Abu Mussab Zarqawi, it added. The suspects also distributed a magazine published by Al Qaeda network in Iraq, in mosques in Eastern Amman, according to the charge sheet.

The prosecution also charged that some of the suspects recruited several people and sent them to fight in Iraq, which "harmed the relationship between the Iraqi and Jordanian governments." The authorities arrested five of the eight defendants in August 2005 before they carried out any of their alleged plans.
Posted by: Fred || 03/16/2006 00:00 || Comments || Link || E-Mail|| [6470 views] Top|| File under:
Southeast Asia
Violence hits southern Thailand
At least five people have been killed in southern Thailand after suspected Islamic militants attacked a government building, police said. The attackers riddled the office with bullets in the village of Pado in the Pattani province, they said.

Thailand's south, where most of its minority Muslim population lives, has been hit by a two-year insurgency that has left more than 1,100 people dead. Recent attacks have been overshadowed by anti-government rallies in Bangkok.

The gunmen attacked the office during a council meeting in the village in the largely Buddhist district of the province, police said. The victims' identities were not immediately known. At least one person was reportedly injured during the attack. "Police cannot reach the site because the militants left spikes (on the road) and possibly a bomb," police officer Choke Srinualchan told the AFP news agency.
Posted by: Steve || 03/16/2006 07:38 || Comments || Link || E-Mail|| [6460 views] Top|| File under:
Imprisoned JI members' release may lead to new attacks in Indonesia
The recent release from prison of dozens of terrorists in Indonesia, has sparked concern that this may be a prelude to a new wave of attacks. "They served their time according to the law and there is not much that can be done about it," Ken Conboy, a seasoned expert on terrorism in the region told Adnkronos International (AKI). "It is right that they are released but the danger of them falling back into terrorism is real," he said.

Dozens of terrorists arrested in Indonesia in the past few years were released in the past few months after they had served their short sentences in the prisons of Jakarta.

Among them was Abu Rusdan, who experts believe is the one who took control of the regional terrorist group, Jemaah Islamiyah (JI) after the arrest of their spiritual leader Abu Bakar Bashir in 2002. According to the Indonesian police, Rusdan himself was succeeded by Abu Dujana as the leader of the group.

"Dujana has been known for a while but I am not too sure whether he is the new operative head of the group," said Conboy who is also the author of a book entitled "The Second Front: Inside Jemaah Islamiyah", a book that traces the recent history of the Asian terrorist organisation, which has links to the al-Qaeda network.

Like Abu Rusdan, who was released on good behaviour in January after serving three and a half years in jail for having hidden one of the fugitives of the 2002 Bali Bombings, tens of other convicted terrorists are now at large.

"There are lots of them who are being released. The Indonesian intelligence does not have the resources to follow them all," said Conboy, stressing yet againt that the "danger is high".

In an attempt to ease public concern, the Indonesian police said that all those released are still being closely monitored.

Conboy is however not particularly concerned about the imminent release of Abu Bakar Bashir, the radical cleric and spiritual leader of JI and was condemned to 30 months in prison for having "instigated" that attacks in Bali in 2002 which killed more than 200 people. After a series of remissions of his jai sentence, Bashir will be freed later this year in June.

"Bashir has never been directly involved in running the organization. If anything, he is the ideologist and whether in prison or out it does not make much difference," said Conboy.
Posted by: Dan Darling || 03/16/2006 01:00 || Comments || Link || E-Mail|| [6459 views] Top|| File under:
Syria-Lebanon-Iran
More Iranian Moolah Rope-A-Dope: Okay with Inspectors
Iran on Thursday offered more access to U.N. inspectors if their watchdog agency, not the U.N. Security Council, dealt with its nuclear dispute with the West.

But top negotiator Ali Larijani gave no ground on Western demands that Iran stop trying to produce fuel that can be used in nuclear power stations or, if highly enriched, in bombs.

Russia and China called for a peaceful solution to the standoff with Iran, while the United States said diplomacy must succeed to avert a confrontation with the Islamic Republic.

Britain, one of three European Union powers whose talks with Iran proved fruitless, again ruled out military action.

The International Atomic Energy Agency has referred Iran to the Security Council, which can impose sanctions, for failing to demonstrate that its nuclear programme was purely peaceful.

In response, Iran has carried out a threat to suspend snap IAEA inspections of its nuclear facilities.

"The most logical way was to have the case with the agency and to have the agency's supervision," Larijani, secretary of Iran's Supreme National Security Council, told reporters.

"We think it is not too late to accept this. It is to their benefit, which means that the agency's inspectors can become active. But if they (Western countries) want to use another path, their supervision will be reduced and other problems will come up," he said. He did not elaborate.

Britain, France and the United States want the Security Council to issue a statement that would express "serious concern" about Iran's nuclear programme and would ask the IAEA to report quickly on Iranian compliance with its demands.

Russia and China have been uneasy about involving the Security Council and want the IAEA to retain control.

Moscow has offered to enrich uranium for Iran to guard against any diversion of fuel for bombs, but talks have stumbled on Tehran's insistence on doing some enrichment at home.

STRESS ON DIPLOMACY

The Russian compromise is seen by many as the best hope for defusing the dispute, but Western officials suspect Iran is discussing it only to gain time and stave off sanctions.

Russia and China, which have big commercial interests in Iran, vehemently oppose subjecting Tehran to any U.N. embargo, which both could veto as permanent Security Council members.

"We both believe we need to seek political solutions to the issues through diplomatic channels," Russia's ambassador to China, Sergei Razov, told reporters in Beijing.

He said Russian President Vladimir Putin and Chinese President Hu Jintao would discuss the Iranian and North Korean nuclear disputes when Putin visits China next week.

Chinese Foreign Ministry spokesman Qin Gang said there was still space for diplomacy over Iran.

"All the parties concerned should show more patience and flexibility and seize every moment to resolve the issue peacefully," he told a separate news conference.

British Foreign Secretary Jack Straw said sanctions, but not military force, might be used to get Iran to change its mind.

"Let me make one thing clear from the outset: military actions are not on the agenda," Austrian newspaper Die Presse quoted him as saying. "We don't want a confrontation with Iran."

The White House, in a new national security strategy, named Iran as America's greatest challenge from a single country.

President George W. Bush has insisted on a diplomatic outcome, but has never taken the military option off the table, despite the U.S. entanglement in neighbouring Iraq.

"This diplomatic effort must succeed if confrontation is to be avoided," said the White House document.

It said Iran also sponsors terrorism, threatens Israel, seeks to thwart Middle East peace, disrupts democracy in Iraq and denies freedom to Iranians. It said these concerns could only be resolved if Iran completely changed course.

"Our strategy is to block the threats posed by the regime while expanding our engagement and outreach to the people the regime is oppressing," the document said.
Posted by: Captain America || 03/16/2006 20:12 || Comments || Link || E-Mail|| [6467 views] Top|| File under:
Khatami: America Attacks April 17th
The former reformist president of Iran, Mohammed Khatami, believes the option of a military strike by Washington is being seriously considered by the Pentagon.

The daily Rooz on Line, close to the reformists, on Thursday reported that in a recent meeting in Tehran, Khatami revealed to a selected group some details of a message from the White House.

According to the online daily, in the message relayed by an emissary of the White House to Khatami on a recent visit to Berlin, the American warned him of their intention to bomb Iran's nuclear installations if the government continued enriching uranium.

Rooz on Line goes on to quote Khatami, as saying that in the American message there was reference to an approximate date of an attack. "One month after the first meeting of the UN Security Council on the Iranian dossier," which is scheduled for Friday.

The Internet daily adds that on his return from Germany, Khatami immediately informed the authorities of the contents of the message.
Posted by: Anonymoose || 03/16/2006 18:45 || Comments || Link || E-Mail|| [6485 views] Top|| File under:
Lebanese army bans demonstration near US embassy
BEIRUT - The Lebanese army banned Lebanese and Palestinians on Thursday from staging a protest outside the US embassy against the raid of a prison in Jericho and the arrest of the Palestinian leader Ahmed Sa'adat. Lebanese army tanks and armoured personnel carriers banned the demonstrators from approaching the vicinity of the US embassy in Awkar, 20 kilometres north of Beirut. "The organizers of the demonstrations did not obtain permission from the interior ministry to carry out such a protest. That is why the demonstration was banned," Lebanese Interior Minister Ahmed Fatfat said. "This is a measure to prevent any chaos near the embassy," a Lebanese police source at the scene told Deutsche Presse-Agentur dpa.

Palestinian sources said Lebanese army troops also prevented people, especially men, from leaving Palestinian camps in southern and northern Lebanon. "The Palestinian people were banned today to take part in the demonstration to denounce the Israeli attack on our free people," Anwar Raja, a spokesman for the pro-Syrian Popular Front for the Liberation of Palestine-General Command (PFLP-GC). Around 367,000 Palestinian refugees live in 12 camps across Lebanon.
Posted by: Steve || 03/16/2006 07:54 || Comments || Link || E-Mail|| [6463 views] Top|| File under:
Beirut seeks Hariri suspect extradition
Lebanon has asked Brazil to extradite a former top executive at a bank that could be linked to the killing of Rafiq al-Hariri, the former Lebanese prime minister. Rana Koleilat is wanted in Lebanon on fraud, embezzlement and forgery charges related to the collapse of Bank al-Madina in 2003 and was arrested in Brazil on Sunday.

In a Sao Paulo jail on Wednesday, the fugitive banker cut her left wrist with a blade from a contraband eyeliner sharpener, but police denied she tried to commit suicide, saying it was only an attempt to draw attention to her plight. UN investigators have told police they want to question Koleilat in connection with the February 2005 assassination.
Posted by: Fred || 03/16/2006 00:00 || Comments || Link || E-Mail|| [6472 views] Top|| File under:
Who's in the News
96
[untagged]
Bookmark
E-Mail Me
The Classics
The O Club
Rantburg Store
The Bloids
The Never-ending Story
Thugburg
Gulf War I
The Way We Were
Bio
Merry-Go-Blog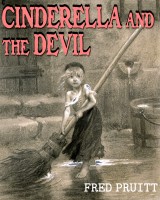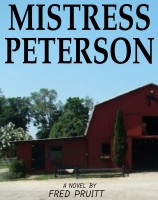 On Sale now!


A multi-volume chronology and reference guide set detailing three years of the Mexican Drug War between 2010 and 2012.

Rantburg.com and borderlandbeat.com correspondent and author Chris Covert presents his first non-fiction work detailing the drug and gang related violence in Mexico.

Chris gives us Mexican press dispatches of drug and gang war violence over three years, presented in a multi volume set intended to chronicle the death, violence and mayhem which has dominated Mexico for six years.
Click here for more information


Meet the Mods
In no particular order...


Steve White
Seafarious
Pappy
lotp
Scooter McGruder
john frum
tu3031
badanov
sherry
ryuge
GolfBravoUSMC
Bright Pebbles
trailing wife
Gloria
Fred
Besoeker
Glenmore
Frank G
3dc
Skidmark
Alaska Paul



Better than the average link...



Rantburg was assembled from recycled algorithms in the United States of America. No trees were destroyed in the production of this weblog. We did hurt some, though. Sorry.
3.236.212.116

Help keep the Burg running! Paypal: