Afghanistan
Taliban Group Renounces Violence in S Afghanistan
[Tolo News] A Taliban group consisted of ten fighters
laid down their weapons and joined the government side in turbulent southern Kandahar province on Monday, security officials said.


Got a little cold on the mountain-top, did it...




They shoot back, those infidels. And when they do, they hit us. Being a jihadi isn't fun any more.

At a ceremony to welcome the former Taliban fighters, Kandahar governor Tooryalai Weesa viewed the Taliban switching sides to the government as a great move to make a window for peace and stability in Afghanistan.

Governor Weesa said the group was operating under commander Mullah Aziz against Afghan forces and coalition troops in southern Zabul, Uruzgan and Kandahar provinces.

The group also handed over some weapons including a rocket launcher and some assault rifles to local authorities.

In a brief talk with journalists Mullah Aziz said he would support peace and defend the government.

This is the second group of

bad turban

s, since mid February, giving up violence in this part of the country.
Posted by: Fred || 03/15/2011 00:00 || Comments || Link || E-Mail|| [10794 views] Top|| File under: Taliban
Kunduz Suicide Kaboom Kills 33, Wounds 42
[Tolo News] A

suicide kaboom

in northern Kunduz province on Monday Killed 33 people, including Afghan forces and hurt 42 others, local officials said.

The
jacket wallah targeted Afghan National Army recruitment centre in downtown Kunduz province at 02:00 pm local time, Lal Mohammad Ahmadzai, Media Chief of Pamir 303 Zone, told TOLOnews.

The dead include

women and kiddies

, officials said. Most of the dead are civilians, Mr Ahmadzai said.

Taliban have

grabbed credit

for the attack.


Way to pee in the pool you're swimming in, guys. Do you think this will encourage the locals not to call it in when you drop by next summer? When the British snipers are killing two of you with one bullet, and the Americans are patrolling all the way through the villages? Mao Tse Tung knew better.

The suicide attack came five days after a suicide bomber killed Abdul Rahman Sayedkhili, Kunduz Police Chief, along with his four bodyguards.

Kunduz was an secure province in the north of Afghanistan, but the recent wave of

bully boy

attacks seem to change it back into a volatile province.

Earlier on Saturday some parliamentarians representing Kunduz province warned that the situation in Kunduz was fragile and the government should soon appoint replacement of late Sayedkhili.
Posted by: Fred || 03/15/2011 00:00 || Comments || Link || E-Mail|| [10794 views] Top|| File under: Taliban
Five Insurgents Killed in Isaf Operation
[Tolo News] At least five

bully boyz

were killed in an Isaf operation in eastern Kunar province


... which is right down the road from Binny's house in Chitral...


Sunday night, Isaf said on Monday.

The incident happened last night in Dar-e-Pach district of Kunar when

bully boyz

attempted to attack an Afghan check post, but foreign forces targeted them, Isaf said in a statement today.

Isaf said Afghan civilians and foreign troops suffered no casualties in the operation.

Militants are active in most villages of Kunar province and use Improvised Explosive Devices to target Afghan and foreign forces.

Kunar province is bordered by Pakistain. Afghan officials have said that Islamic fascisti sometimes come from Pakistain to the province to carry out attacks on Afghan police check posts.
Posted by: Fred || 03/15/2011 00:00 || Comments || Link || E-Mail|| [10794 views] Top|| File under: Taliban
Africa Horn
23 killed in fresh clashes in Somalia
[Iran Press TV] At least 23 people have been killed and several others injured in

festivities

between Somali fighters and government troops over a strategic town north of the capital, Mogadishu.

The Somali fighters have been fighting over the control of Beledweyne, the capital of Hiran region and a strategic central town that lies some 300 km north of the capital city, a Press TV correspondent reported.

Witnesses say fierce fighting resumed late on Sunday as government forces engaged
al-Shabaab
... Harakat ash-Shabaab al-Mujahidin aka the Mujahideen Youth Movement. It was originally the youth movement of the Islamic Courts, now pretty much all of what's left of it. They are aligned with al-Qaeda but operate more like the Afghan or Pakistani Taliban. The organization's current leader is Ibrahim Haji Jama Mee'aad, also known as Ibrahim al-Afghani. Fazul Abdullah Mohammed, a Kenyan al-Qaeda member, is considered the group's military leader...
fighters in the outskirts of the town.

"More than 23 soldiers, mostly al-shabab, were killed around the strategic town of Beledweyne," an eyewitness told Press TV.

Officials claimed that they have repelled al-Shabaab attacks on the district, killing dozens of fighters.

Meanwhile,


...back at the palazzo...


Somali's beleaguered government has called on the United States to provide the Horn of Africa country with arms and more military aid.

"We would like to see more resources, more equipment to the Transitional Federal Government (TFG) forces," Prime Minister Mohamed Abdullahi Mohamed said Sunday. "We have enough forces."

The government, led by Sheikh Sharif Sheikh Ahmed, has been fighting Somali fighters and others groups vying for power for the past several years.

Somalia has been without a functioning central administration since 1991, when junta ruler Mohamed Siad Barre was ousted.

Posted by: Fred || 03/15/2011 00:00 || Comments || Link || E-Mail|| [10794 views] Top|| File under: al-Shabaab
Africa North
Libyan website reports rebels sink Gaddafi ships
The rebels have an Air Force??


An opposition Libyan news website reported on Tuesday that rebels flying a MiG 23 warplane and a helicopter sank two pro-Gaddafi warships off the eastern coast near the town of Adjabiyah.

The Brnieq online newspaper quoted an unnamed airforce officer at the Benina airbase in Benghazi as saying the two aircraft also bombed an unspecified number of tanks near Brega and Ajdabiya, two towns that fell to pro-Gaddafi forces on Tuesday.
Posted by: tipper || 03/15/2011 14:57 || Comments || Link || E-Mail|| [10795 views] Top|| File under:
Gaddafi Says European Friends Betrayed Him
Libyan leader Muammar Gaddafi said he felt betrayed by former European allies like Italy's Silvio Berlusconi who have turned against him and said business links with Europe risked lasting damage.

Gaddafi dismissed demands by world powers for a no-fly zone over Libya or the possibility of airstrikes, telling Tuesday's edition of the Italian daily Il Giornale that: "We will fight and win. A situation of that type will only serve to unite the Libyan people."

In the interview, Gaddafi said the criticism of his rule from Europe, culminating in a demand by EU leaders that he leave power, had threatened ties.

"I was really shocked by the attitude of my European friends," he told the newspaper. "They have damaged and endangered a series of major accords on security that were in their interests and the economic cooperation that we had."

Asked about his relations with Berlusconi, previously his closest friend in Europe, he said: "I am so shocked, I feel betrayed, I don't even know what to say to Berlusconi."

Until the unrest, economic ties had been blossoming. Italy, in particular had developed close links with its former colony, with which it also had agreements to block the flow of clandestine immigration from Africa. However Gaddafi said these were now under threat.


He can steal the oil investments but without the Euros he can't make the oil flow. If he triumphs in Benghazi expect him to be magnanimous enough to allow Silvio and Nick to kiss his feet again.

"I think and hope that the Libyan people will reconsider economic and financial ties and also those in the field of security with the west," he said.

"When your government is replaced by the opposition and the same thing happens in the rest of Europe, the Libyan people will perhaps take new relations with the West into consideration," Gaddafi said.

He also repeated that his government had represented a bulwark against Islamic extremism, which could now be unleashed, triggering more serious unrest in the region.


Hard to imagine that al Qaeda is more crazy than Qadaffy...

"If instead of a stable government which guarantees security, these bands linked to bin Laden take control, the Africans will move in a mass towards Europe and the Mediterranean will become a sea of chaos," he said.

If western forces attacked Libya, he would join forces with the radical Islamists. "We will ally ourselves with al Qaeda and declare holy war," he said.


The last two statements of his are as internally inconsistent as he is.
Posted by: || 03/15/2011 14:46 || Comments || Link || E-Mail|| [10796 views] Top|| File under:
Libyan rebels urge west to assassinate Gaddafi
Gaddafi's Orks near Benghazi

Libya's revolutionary leadership is pressing western powers to assassinate Muammar Gaddafi and launch military strikes against his forces to protect rebel-held cities from the threat of bloody assault.

Mustafa Gheriani, spokesman for the revolutionary national council in its stronghold of Benghazi, said the appeal was to be made by a delegation meeting the French president, Nicolas Sarkozy, and the US secretary of state, Hillary Clinton, in Paris on Monday, as G8 foreign ministers gathered there to consider whether to back French and British calls for a no-fly zone over Libya.

"We are telling the west we want a no-fly zone, we want tactical strikes against those tanks and rockets that are being used against us and we want a strike against Gaddafi's compound," said Gheriani. "This is the message from our delegation in Europe."

Asked if that meant that the revolutionary council wanted the west to assassinate Gaddafi, Gheriani replied: "Why not? If he dies, nobody will shed a tear."

But with diplomatic wrangling focused on the issue of the no-fly zone, there appeared to be little immediate courage for prospect of a foreign military assault on Gaddafi's forces, let alone an air strike against the Libyan dictator.

The Libyan revolutionary leadership made the appeal as Gaddafi's airforce bombed Ajdarbia, a town of 135,000 people that is the last major obstacle for his forces before Benghazi, the seat of the revolutionary council.

Those attacks strengthened the hand of France and Britain in pressing for intervention. Paris said it wants to see a no-fly zone "as fast as possible". The move is backed by the Arab League, which may ease the way to agreement at the UN security council. France and Britain are also expected to push the move at a Nato meeting on Tuesday.


But China and Russia will say 'no' at the UNSC, and that's where it will die, since the Euros would never go against the UNSC.

But the rebels' appeal is also a recognition that while a no-fly zone would provide a boost to them, their military defeats of recent days have largely been under an onslaught of rockets and shells, and air strikes have been relatively peripheral.

So far no western nation has explicitly supported attacks on Gaddafi's forces separate from enforcing a no-fly zone. The issue is complicated by overwhelming opposition even among the insurgents to foreign forces becoming involved on the ground, in large part because of strong views about the consequences of the invasion of Iraq.


Which led to the liberation of the Iraqi people and the establishment of a functioning democratic republic -- oh right, I can see where this would be held up as an example of a negative consequence.

The talks are being closely watched in Benghazi and other areas under the control of the revolutionaries where Libyans are increasingly concerned at the direction of the conflict and the west's failure, so far at least, to follow through on calls for Gaddafi to go with action in support of the rebellion.

A large French flag hangs on the front of the courthouse used as the revolutionary council's headquarters after Paris recognised the rebel leadership, and the tricolour is often seen on the streets of Benghazi. But Libyans are also increasingly vocal in their criticism of Washington in particular for what is seen as a failure to back up rhetoric against the regime.


There's room for you under the bus...

However, Gheriani said that if the west failed to offer practical help to the revolutionaries to free themselves from Gaddafi's rule it risked frustrated Libyans turning to religious extremists.

"The west is missing the point. The revolution was started because people were feeling despair from poverty, from oppression. Their last hope was freedom. If the west takes too long -- where people say it's too little, too late -- then people become a target for extremists who say the west doesn't care about them," he said.

"Most people in this country are moderates and extremists have not been able to penetrate them. But if they get to the point of disillusionment with the west there will be no going back."

Although the revolutionary leadership is reluctant to concede that it is enduring significant military setbacks, Gaddafi's forces have driven them from two small towns and back about 150 miles to the edge of Ajdarbia. On Sunday the rebel army fled in the face of a barrage of rockets and shells as Tripoli's army took Brega, a day after seizing the strategic oil centre of Ras Lanuf, 90 miles away.


Sounds like Rommel and Montgomery going back and forth over the coastal road...

The rebels' military leader, Abdel Fattah Younis, Gaddafi's former interior minister, has promised a vigorous defence of Ajdarbia to block the government's advance on Benghazi, 90 miles along the coastal road.

Younis has said he believes Gadaffi's supply lines are overstretched and his forces demoralised. He also said that street fighting in a town will be a more even contest than facing rocket barrages in largely open desert. But the defences on display on Monday, which included a handful of tanks and armoured vehicles and small artillery guns, did not look strong.

The revolutionaries claimed to be back in Brega, but provided no evidence and prevented reporters from travelling towards the town.

On Monday Gaddafi's forces also attacked Zuwara, a town of 40,000 people about 60 miles west of Tripoli and near the Tunisian border. Residents described shelling of their neighbourhoods and said armoured vehicles were in the heart of the town.

"I can see the tanks from where I am now and they are around 500 metres from the centre of Zuwara," Tarek Abdullah told Reuters by telephone. "There are still clashes but I think soon the whole town will fall into their hands."

But the pressure appeared to be off the only major city in the west still held by the rebels, Misrata, 130 miles east of the capital. Tripoli's assault apparently stalled amid claims of a mutiny within the ranks of the besieging government forces.
Posted by: || 03/15/2011 14:33 || Comments || Link || E-Mail|| [10794 views] Top|| File under:
Gaddafi forces advance towards Libyan rebel capital
[Asharq al-Aswat] Libyan rebels retreated from another key town under heavy shelling from government forces as Mummer Qadaffy loyalists swept closer towards the main opposition-held city of Benghazi.

But following the fall of Brega, the commander of the vastly outgunned rebels, Qadaffy's former interior minister, vowed to defend the next town in the path of Qadaffy's forces, Ajdabiya.

A lightning counter-offensive over the past week has pushed the rebels out of Mediterranean coastal towns, allowing the regime to wrest back the momentum against the month-long uprising against Qadaffy's four-decade grip on power.

Qadaffy's forces are "marching to cleanse the country" of

bad boy

s, Libyan army

front man

Colonel Milad Hussein told

news hound

s in Tripoli.

"Our raids are forcing the

beturbanned goons

to flee. We have liberated Zawiyah, Uqayla, Ras Lanuf and Brega, and the army is advancing to liberate the rest of the regions."



La Belle France

said it would speed up its push for a no-fly zone to ground Qadaffy's warplanes, something the rebels on the ground have been calling for.

Dozens of rebels

decamped

east out of Brega towards Ajdabiya, the last rebel-held town before Benghazi which the Libyan opposition has made its de facto capital just 100 miles (170 kilometres) away.

Libyan state television declared Brega "purged of the armed gangs."

It also reported that Qadaffy had met the ambassadors of China, India and Russia to discuss the possibility of handing them control of the country's oil exports.

China and Russia, both permanent members of the

United Nations, aka the Oyster Bay Chowder and Marching Society

Security Council, have expressed scepticism about the need for a no-fly zone in Libya. India, a temporary Security Council member, has come out against the idea.

National Oil Corp had called its employees to return to work and called on foreign companies to send in their tankers, state television reported.


... and if you can't believe state television who can you believe?


Oil giant Total said on Friday that the unrest had slashed Libya's output by 1.4 million barrels a day to under 300,000. Libya's largest market is Europe.

General Abdel Fatah Yunis, who resigned as Qadaffy's interior minister soon after the rebellion began in mid-February, vowed to defend Ajdabiya.

"Ajdabiya is a vital city," he told

news hound

s in Benghazi. "It's on the route to the east, to Benghazi and to Tobruk and also to the south. Ajdabiya's defence is very important... We will defend it."

From Ajdabiya there is a straight desert road to the oil port of Tobruk, which to date has given rebels full control over the east up to the Egyptian border. It is a vital transit route for supplies from abroad.

The rebel withdrawal of a few kilometres was tactical given the semi-desert terrain, Yunis argued: for if Qadaffy's army pursued them, they would be over-stretched.

"We feel he (Qadaffy) will have serious logistical problems and serious difficulties for supplying his troops, because they're getting extended all the time."

But among the rebel forces only the defectors from Qadaffy's army have military experience: they have few heavy weapons and are vulnerable to air attack.

The International Committee of the

Red Thingy

said it had shipped seven truckloads of food and medicine to Benghazi, where the streets were largely deserted Sunday around the rebels' headquarters in the courthouse.

"The euphoria is over. We are frightened of what's coming, frightened of getting blown up," said retired civil servant Mohammed Gepsi.

Doctors Without Borders (MSF) warned that rebels were being denied medical help in government-held areas and called for access to treatment for the

maimed

.

"In several conflict zones, such as Zawiyah and Misrata, large numbers of people are cut off from any external assistance, while critical medical needs and shortages of medicine and materials are reported," it said.

Zawiyah, just west of the capital, fell to Qadaffy's forces on Friday after bitter fighting.

In Misrata, a city east of Tripoli which continues to hold out against attacks that last week killed at least 21 people, residents reported renewed firing on Sunday.

The US-based Human Rights Watch said Libyan security forces had unleashed a wave of arbitrary arrests in Tripoli, "brutally suppressing all opposition."

Senior al-Qaeda

cut-thoat

Abu Yahya al-Libi, himself a Libyan, warned of the heavy price of a rebel defeat in a videotape posted on jihadist websites on Sunday.

Libyan

hard boyz

"must carry on with their revolution, without hesitation or fear, in order to push Qadaffy into the abyss," said Libi, considered one of Al-Qaeda's top ideologues.

Qadaffy has repeatedly charged that Al-Qaeda was behind the uprising.

Rebel morale was boosted by an Arab League decision on Saturday to support a no-fly zone over Libya and to make contact with the

bad boy

s' national council in Benghazi.

The White House welcomed

the vaporous Arab League

decision, but stopped short of giving full support for the no-fly zone, which Britain and

La Belle France

have been backing.

US Secretary of State
Hillary Clinton
... sometimes described as the Smartest Woman in the World and at other times as Mrs. Bill, never as Another Timothy Pickering ...
is due in

Gay Paree

Monday to meet her G8 counterparts and hold talks with Mahmud Jibril, a top member of the national council, representing Libya's opposition movement.

Clinton has said a plan for a no-fly zone would be presented to NATO on Tuesday.
Continued on Page 49
Posted by: Fred || 03/15/2011 00:00 || Comments || Link || E-Mail|| [10797 views] Top|| File under:
Gaddafi army penetrates rebel areas
[Al Jazeera] As Muammar Qadaffy's forces ratchet up their military offensive against the rebels, shells have fallen six kilometres west of the key Libyan town of Ajdabiya, which the rebels have vowed to defend against government forces.

Journalists for AFP news agency saw two craters of some four metres across and five metres apart near a road junction, after Monday's shelling.

Rebels said there had been no casualties, but the attack on Ajdabiya is seen, from the rebels' viewpoint, "as the last line of defence," said

Al Jizz

's Tony Birtley, reporting from Benghazi.

Meanwhile,


...back at the fist fight...


Qadaffy has reportedly offered an amnesty to rebel fighters if they agree to lay down their arms, Libyan state television reported.


... and if you can't believe state television who can you believe?


on Monday.



Al Jizz

's correspondent in the capital Tripoli said the offer will play on very anxious rebel forces who don't know how they are going to be able to put up a fight against Qadaffy's forces, given the overwhelming superiority of his military forces.

"There is an enormous degree of anxiety. It's an all or nothing game now," Anita McNaught said.

"If the rebels do not manage to hold out against Qadaffy and establish some kind of protective zone in the east of the country it is almost certain there would be in the wake of this some dreadful purge of those who dared to raise their hands against the Qadaffy administration.

"People know that unless they are able to in some way keep Tripoli at bay that the alternative is almost too awful to contemplate. Those fears apply equally in Tripoli; they are just not expressed as openly as they are in the east."

'Final phase'

On the battle field, rebel fighters say they have re-taken parts of the oil town of Brega and captured Qadaffy troops - but government forces contest that claim, saying that they are now in control of it.

Fighting has also reportedly resumed in the towns of Ajdabiya and Zuwarah.

General Abdel Fatah Yunis, a rebel commander who resigned as Qadaffy's interior minister soon after the uprising began in mid-February, said that Ajdabiya, little over 100 kilometres to the west, was "a vital city".

"It's on the route to the east, to Benghazi and to Tobruk and also to the south. Ajdabiya's defence is very important... We will defend it," he told

news hound

s.

From Ajdabiya one road runs north along the coast to Benghazi, Libya's second city, with a population of one million, which the rebels have made their capital.

Another road goes straight across the desert eastward to the oil port of Tobruk, which to date has given rebels full control up to the Egyptian border.



Al Jizz

's Birley said "Qadaffy forces are advancing and It seems that fighting is carrying on and coming close to Benghazi.

"It seems like we are entering the final phase of the conflict but whether this revolution will fail or succeed, that will only be determined in the coming weeks."

Meanwhile,


...back at the fist fight...


the

Rooters

news agency reports that

La Belle France

was stepping up efforts on Monday to persuade world powers to impose a no-fly zone over Libya.



La Belle France

said it would consult other powers "in the coming hours" to try to set up such a zone to assure the protection of civilians "in the face of the terrible violence suffered by the Libyan population".

The Arab League's weekend call on the

United Nations, aka the Oyster Bay Chowder and Marching Society

to impose such a zone satisfies one of three conditions set by NATO for it to police Libyan air space.

The UN Security Council is meeting on Monday to consider options on Libya but no resolution expected yet.

International delay

However,
The punctuational However...
analysts say that by the time the international community agrees on a response to Qadaffy's onslaught against a popular revolt, it could all be over.

"The international community is dragging its feet," Saad Djebbar, a London lawyer and expert on Libyan affairs, told the

Rooters

news agency.

"The diplomatic pace is very slow. There is an urgency to act quickly before those people are finished off by Qadaffy's forces."

"The international community has to act now - not only to protect Benghazi from an onslaught but because of what it means for the rest of the world if Qadaffy is allowed to remain the leader of Libya," said Geoff Porter, a US-based political risk consultant who specialises in North Africa.

Speaking to

Al Jizz

, Tarik Yousef, a senior research fellow at the Dubai school of government said that, "What has been missing is a strong sense of what the US wants to do.

"They need to sort through a lot of ideas they have about a post-Qadaffy Libya, but the time that they are taking, I am afraid it will come at a great cost to Libyan civilians."

'Arm the rebels'

Britain has also been pushing for the imposition of a no-fly zone to shield Libyans from Qadaffy's air power.

William Hague, British foreign secretary said that international powers should consider the option of arming Libyan rebels and take swift action to prevent Qadaffy forces from crushing a popular rebellion.

Hague said it would be a nightmare for Libya's people if Qadaffy managed to hold on to power.

"If Qadaffy went on to be able to dominate much of the country, well this would be a long nightmare for the Libyan people and this would be a pariah state for some time to come,"Hague told BBC Radio.

Of the UN's veto-yielding members, China has been against the imposition of a no-fly zone, while Russia has appeared reluctant and the United States, Germany and Italy have taken a cautious line on intervention.

However,
The punctuational However...
Dmitry Medvedev, Russian president has banned Qadaffy and 15 members of his family and immediate circle from Russia and from carrying out financial transactions in the country , the Interfax news agency reported.

Besides the ruling family, the financial restrictions also apply to the head of Libya's military intelligence service, who is Qadaffy's brother-in-law, Interfax said.
Posted by: Fred || 03/15/2011 00:00 || Comments || Link || E-Mail|| [10798 views] Top|| File under:
UK wants Libyan revolutionaries armed
[Iran Press TV] British Foreign Secretary William Hague has said international powers should arm Libyan revolutionary forces before the country's ruler Muammar Qadaffy kills more people.

Hague voiced concerns over the violent actions of Qadaffy's regime towards Libyan revolutionaries and called for anti-government forces to be armed as soon as possible.

He said Qadaffy's stay in power equals a "nightmare" for Libyan people.

UK and

La Belle France

have called for more pressure on the embattled Libyan ruler, saying he has lost legitimacy.

British Prime Minister
David Cameron
... British PM Cameron describes himself as a modern compassionate conservative and has spoken of a need for a new style of politics that doesn't involve calling people names. He has stated that he is certainly a big Thatcher fan, but I don't know whether that makes me a Thatcherite, which means he's probably not. He has also claimed to be a liberal Conservative, and a very tall short person. Since he is not deeply ideological he lacks core principles and is easily led. He has urged politicians to concentrate on improving people's happiness and general well-being, instead of focusing solely on financial wealth, which is easy for a stockbroker's kid to say. Ask him to lend you ten quid and see how that works out. He has been described as certainly not a Pitt, Elder or Younger, but he does wear a nice suit so maybe he's Beau Brummel ...
and French President Nicolas Sarkozy have warned Qadaffy to leave and made clear they would enforce a no-fly-zone if they gain international support.

Hague further said, "This is the kind of subject which has to be discussed with our international partners and those discussions are now taking place... If Qadaffy went on to be able to dominate much of the country, well, this would be a long nightmare for the Libyan people and this would be a pariah state for some time to come."

He is also to attend a conference of G8 foreign ministers in

Gay Paree

on Monday which will discuss the future of Libya after the revolutionary forces overcome Qadaffy's regime.

Posted by: Fred || 03/15/2011 00:00 || Comments || Link || E-Mail|| [10794 views] Top|| File under:
Turkish president says intervention in Libya decided only by UN
(Xinhua) -- Turkish President Abdullah Gul said Monday any military intervention in Libya could only be decided by the

United Nations, aka the Oyster Bay Chowder and Marching Society

Security Council, rejecting a role played by NATO in such actions.

"We believe that anything that could be done should merely be the result of a UN decision under the framework of international law and legitimacy," Gul told a joint

presser

with visiting Croatian President Ivo Josipovic.

He also voiced objection to an intervention by NATO in Libya, where deadly conflicts continue following anti-government protests that swept the country last month.

"It is not appropriate for NATO to intervene directly against Libya. Moreover, the Libyan people, government and opposition forces do not want foreign soldiers in their country," Gul said.

Earlier on Monday, Turkish Prime Minister Recep Tayyip Erdogan told the two-day Leaders of Change Summit in Istanbul that Turkey objects NATO military intervention against Libya, saying that military does not help find solution in that country.
Posted by: Fred || 03/15/2011 00:00 || Comments || Link || E-Mail|| [10794 views] Top|| File under:
Libyan Military: Defected Soldiers will be Pardoned
[An Nahar] Former Libyan soldiers who defected to the rebels will be pardoned if they surrender to government forces, state television said.


... and if you can't believe state television who can you believe?


Monday, quoting the military.


... and if you do believe state terriblevision and you do buy that, I've got several real estate investments you might be interested in...


The announcement came as forces loyal to Libyan leader Moammar Gadhafi pursued their eastward drive towards the rebel capital of Benghazi, threatening the key town of Ajdabiya.

A number of soldiers and military officers joined the ranks of the opposition in the days that followed the start on February 15 of a popular uprising against the hard-line rule of Gadhafi.

Libyan army

front man

Colonel Milad Hussein on Sunday called the

gunnies

"rats and terrorists", telling

news hound

s in Tripoli the government forces were "marching to cleanse the country."
Posted by: Fred || 03/15/2011 00:00 || Comments || Link || E-Mail|| [10794 views] Top|| File under:
Medvedev bans Qaddafi from Russia
[Arab News] President Dmitry Medvedev banned Libyan
leader Muammar Qadaffy


... an Arab institution for 42 years ...


and his family from Russia and from carrying out financial transactions in the country, the Kremlin said on Monday.

The Kremlin chief added Qadaffy and his family to a list of banned people from Russia in a decree signed on March 10.

Qadaffy on Sunday urged Russia, China and India to invest in Libya's oil sector, state television said.


... and if you can't believe state television who can you believe?


It said Qadaffy had made the appeal during talks with the ambassadors of the three countries.

"In the discussions with the ambassadors ... a call was made for the companies of those countries to invest in the Libyan oil industry," it said.

Libya's oil exports have been heavily disrupted by fighting, lack of staff, international sanctions and refusal of international banks to fund deals in the wake of a bloody uprising.

Crude fell more than $1 a barrel after Qadaffy's forces regained control of some territory over the weekend

Some industry players and analysts estimate it may take a year for operations in the OPEC member, which before the unrest produced 1.6 million barrels per day, to return to normal. Major foreign players operating in Libya include Italy's ENI, US companies ConocoPhillips and ExxonMobil, Anglo-Dutch oil major Shell and Spain's Repsol.

Russia has strictly opposed military invention in Libya, and has warned world powers against meddling in the affairs of the north African country.

The Kremlin has not ruled out a no-fly zone, which Britain and

La Belle France

have been pushing, saying that any such moves must be made after seeking cooperation from the UN Security Council, where Russia holds a veto-yielding power.

Moscow could use its clout, siding with fellow permanent UN Security Council member China, to temper Western policy and influence global actions, as it has done with Iran in an eight-year-long stand-off over its disputed nuclear activity.
Posted by: Fred || 03/15/2011 00:00 || Comments || Link || E-Mail|| [10794 views] Top|| File under:
France steps up efforts for Libya no-fly zone
[Arab News]

La Belle France

was stepping up efforts on Monday to persuade world powers to impose a no-fly zone over Libya, as Muammar Qadaffy's troops battled rebel fighters for control of the strategic oil town of Brega.


One might go so far as to suggest that French pilots shoot down anything flying over Libya while Sarkozy looks innocent and asks "What shootdowns? Surely you don't mean nous?"




Why does he need the world to approve? Just do it.




La Belle France

said it would consult other powers "in the coming hours" to try to set up such a zone to assure the protection of civilians "in the face of the terrible violence suffered by the Libyan population."

It said

the vaporous Arab League

's weekend call on the

United Nations, aka the Oyster Bay Chowder and Marching Society

to impose such a zone showed the world's concern for Libyan civilians.

Arab support satisfies one of three conditions set by NATO for it to police Libyan air space. The others were proof that its help was needed, and a UN Security Council resolution.

"This was a rare decision of the Arab League," rebel

front man

Abdul Basit Al-Muzayrik told Al-Jazeera. "We call on the international community to quickly make a firm decision against these crimes."

The United States sent Secretary of State Hilary Rodham Clinton also to meet with rebel leaders in

Gay Paree

on Monday.

The

B.O. regime

and other governments have expressed deep reservations about a tactic that would require them to destroy Qadaffy's air defenses and possibly shoot down his planes. The Arab League raised the pressure on the US and its NATO allies on Saturday by asking the UN Security Council to impose a no-fly zone, but a day later they appeared no closer to taking action.

On the ground, government troops advancing east took Brega early on Sunday in what looked like an increasingly confident drive toward the rebel stronghold of Benghazi.

The rebels claimed they moved back into the strategic town after dusk on Sunday in a fast-moving battle with a constantly shifting front line, destroying armored vehicles and capturing dozens of fighters from Qadaffy's elite Khamis Brigade.

The poorly equipped and loosely organized rebel fighters had said earlier Sunday they were fleeingBrega under heavy attack, losing a vital source of fuel for their vehicles and leaving Qadaffy's military less than 150 miles from the main opposition city of Benghazi.

The government, whose forces had previously captured Ras Lanouf, another oil town 100 km west of Brega, said earlier it was certain of victory and threatened to "bury" the rebels, whom it linked to Al-Qaeda and "foreign security services."

Qadaffy himself met the Russian, Chinese and Indian ambassadors and urged their countries to invest in Libya's oil sector, badly disrupted by the uprising and the flight of tens of thousands of expatriates oil workers.

Libyan oil exports have been badly disrupted by the fighting, lack of staff, international sanctions and the refusal of international banks to fund trade deals. Some experts say it may take a year for output to recover to its previous level of about 1.6 million barrels per day.
Posted by: Fred || 03/15/2011 00:00 || Comments || Link || E-Mail|| [10794 views] Top|| File under:
Arabia
Hundreds shot in Bahrain protest
AT least 200 people have been shot and wounded in a Shiite village south of the Bahraini capital, a medic says, as the king imposed a state of emergency after bringing in Saudi and Emirati troops to help quell anti-regime protests.

As the violence escalated, close ally the United States warned that there was "no military solution" to political upheaval in Bahrain and that any violence against peacefully expressed political demands "should be stopped".

"More than 200 people we received today had been shot with buckshot," a hospital doctor in the village of Sitra, south of the capital, said by telephone.

The doctor, who asked that his name not be used, said the hospital was under siege by armed gangs and security forces targeting Shi'ites - the backbone of anti-regime protests that have raged for a month
Posted by: tipper || 03/15/2011 14:52 || Comments || Link || E-Mail|| [10796 views] Top|| File under:
Protesters Burn Police Station in Aden
[Yemen Post] Antigovernment protesters burned on Sunday a

cop shoppe

in Yemen's business capital Aden in what appeared to be retaliation for the deadly crackdown on the protests demanding the ouster of the regime.

Media outlets said their correspondents in the city saw the protesters breaking into the

cop shoppe

in Dar Saad district with arms and then burning it. They also set fire to police cars at the station, the outlets added.

The

corpse count

from the attack on the protests in the district on Saturday rose today to four people and the incident triggered the resignation of four of the local council members there.

The local officials said their resignations were tendered in protest against the crackdown against the anti-government protests in which some were killed and more than a dozen injured.

In Sana'a where scores

were maimed

today when the security forces continued to fire live ammunition and nerve gas at the sit-inners outside Sana'a University, a military source denied the forces had attacked the protesters.

Yemen News Agency Saba cited the source as saying that allegations that the security forces attack the sit-inners have become easy gossip repeated by media, and especially those owned by the opposition parties.

The reports that the security forces attack the protesters remain untrue because any forces deployed to the university go there to preserve the public security and prevent violence, the source said.
Posted by: Fred || 03/15/2011 00:00 || Comments || Link || E-Mail|| [10793 views] Top|| File under:
Yemeni governor stabbed in protest riots in Marib
(Xinhua) -- Governor of Yemeni northeast province of Marib was stabbed in the chest while he was trying to break up a riot of anti-government protesters on Monday, a local security official told Xinhua.

The official, requesting anonymity, told Xinhua that "Marib governor Naji bin Ali al-Zaidi was stabbed by knives several times in his chest when the protesters stormed the governor office in Marib city, the

bustling provincial capital

."

"Governor al-Zaidi was hospitalized as security forces drove the protesters, who kept shouting 'People want to topple the regime' away from the building and

placed in durance vile

scores of them," the official said.

Around 1,000 armed demonstrators surrounded the government compound since early Monday as governor al-Zaidi tried to appease it by promising to meet their demands, the official said.

But the armed demonstrators refused all offers made by the governor, and opened fire into air to disperse the security guards and stormed the building, stabbing the governor several time in his chest, he said.

Local reports said that almost all Yemeni families have ammunition, and the country's 23 million population own more than 60 million pieces of firearms, including heavy machine-guns and rocket launchers.

The impoverished Arab country has been rattling by protests demanding immediate end of the 33-year rule of President

President-for-Life Ali Abdullah Saleh since mid February.
Posted by: Fred || 03/15/2011 00:00 || Comments || Link || E-Mail|| [10793 views] Top|| File under:
Yemeni president nominates two ministers amid escalating protests
(Xinhua) -- Yemeni President
President-for-Life Ali Abdullah Saleh


... Saleh initially took power as a strongman of North Yemen in 1977, when disco was in flower, after serving as a lieutenant colonel in the army. He had been part of the conspiracy that bumped off his predecessor, Ibrahim al-Hamdi, in the usual tiresome military coup, and he has maintained power by keeping Yemen's many tribes fighting with each other, rather than uniting to string him up. ...


nominated two new ministers on Sunday amid weeks-long escalating protests demanding the immediate end of his 33-year rule.

Saleh ordered Minister of Youth and Sports Hamoud Mohammed Abad to replace Minister of Religous Endowments Hamoud al-Hitar, according to an official decree posted on official Saba news agency's website on Sunday.

The president also nominated Aref Awad al-Zoka as the new youth and sports minister, in a partial cabinet reshuffle.

Yemen has been rattled by protests demanding political and economic reforms across the country since the beginning of this year.

On Jan. 22, the president replaced Minister of Trade and Industry Yahya al-Mutawakil with Deputy Minister of Planning and International Cooperation Hisham Sharaf Abdullah, according to Saba.
Posted by: Fred || 03/15/2011 00:00 || Comments || Link || E-Mail|| [10793 views] Top|| File under:
Yemen Wants WHO Experts to Investigate Claims of Protest Poisonous Gas
[Yemen Post] Yemen called on the World Health Organization to send experts to it to investigate the claims by the physicians outside Sana'a University where tens of thousands have been conducting a sit-in that the security forces had fired nerve or prohibited gas at the protesters.

The request was submitted to the representative of the WHO in Sana'a Ghulam Rabani who should deliver that to the WHO regional director.

Yemen said the organization should send experts in forensics and poisons and smoke grenades which the government says were fired at the protesters.

The request came after hospitals and medical sources within the sit-inners said the security forces had fired nerve gas at the protesters leaving them suffer from cramp and brain hemorrhage.

Hundreds

were maimed

when the security forces fired nerve gas at the protesters and others killed when live bullets were fired as the government is intensifying the crackdown on the spreading unrest demanding the departure of President-for-Life Saleh.


... exemplifying the Arab's propensity to combine brutality with incompetence...



Posted by: Fred || 03/15/2011 00:00 || Comments || Link || E-Mail|| [10797 views] Top|| File under:
Bahrain lawmakers push for martial law; GCC forces arrive
[Arab News] A parliament group asked Bahrain's king on Monday to impose martial law after a month of unrest that has left the tiny Gulf nation sharply divided between minority Sunni

Mohammedan

s backing the ruling system and Shiites demanding sweeping changes.

The parliament bloc's statement, carried by the state-run Bahrain News Agency, asked for a three-month declaration of martial law and claimed "extremist movements" were trying to disrupt the country and push it toward sectarian conflict. The appeal also seeks a curfew and the dispatch of army units around the country.

An adviser to the royal court, meanwhile, said from neighboring Gulf Arab countries have arrived to help maintain law and order on the strategic island kingdom.

"Forces from the Gulf Cooperation Council have arrived in Bahrain to maintain order and security," Nabeel Al-Hamer, a former information minister, said on his Twitter feed late on Sunday.

Bahrain has asked for help from neighboring Gulf Arab countries after protesters overwhelmed police and cut off roads, and an adviser to the royal court has said the forces were already on the strategic island kingdom.

Gulf Daily News, a newspaper close to Bahrain's powerful prime minister, reported on Monday that forces from the GCC, a six-member regional bloc, would protect strategic facilities.

There was no immediate response from Bahrain's monarch, but authorities have expressed increasing frustration that opposition groups have not accepted offers to open dialogue aimed at easing the crisis.

Shiites, who account for 70 percent of the population, have long complained of systematic discrimination by the Sunni dynasty that has ruled for more than two centuries.

The grievances include allegations of being blackballed from key government and security posts. They also strongly object to government policies that give citizenship and jobs to Sunnis from other Arab countries and South Asia as a way to offset the Shiites' demographic edge.

The main opposition groups have called for the Sunni rulers to give up most of their powers to the elected parliament. But, as violence has deepened, many protesters now say they want to topple the entire royal family.

The parliament appeal comes a day after protesters blocked main highways to Bahrain's financial district and battles erupted on the campus of the main university, which has suspended classes indefinitely.
Posted by: Fred || 03/15/2011 00:00 || Comments || Link || E-Mail|| [10794 views] Top|| File under:
Caribbean-Latin America
Bad Guys Torch 10 Buildings in Durango -- UPDATED X2
For a map, click here. For a map of Durango click here Updated with the reference to the March 4th shootout in Las Bayas in the Pueblo Nuevo municipality in Durango, as well as other corrections. Milenio says Carboneras is in Mezquital municipality, considerably farther south than previously reported. Also, updated to reflect new security measures.
Ten homes and two vehicles were burned near Mezquital municipality in Durango Monday, according to Mexican news accounts.

Reports say that about 50 armed suspects with AK-47 assault rifles arrived in the village of Carboneras last Sunday dressed in camo uniforms, described by villagers as "pinto". It is unclear why, but the suspects were then surrounded by villagers and verbally insulted. The suspects then proceeded to burn homes and vehicles.

Most of the destroyed homes were wooden with roofs covered with corrugated sheet metal, and were still burning when the state attorney general arrived to assess the scene the following day. About 70 residents lived in the area and had fled following the attack.

No one was reported hurt in the encounter.

Reports say residents in Carboneras have left the area at the urging of Durango state authorities until the security situation has improved. Durango is the home base for the Mexican Army's 10th Military Zone.

The attack on Carboneras is the second time in three weeks a village in Durango has been attacked by criminal gangs.

On February 24th armed suspects killed three individuals and burned down five homes in the village of Benito Juarez in the Pueblo Ideal municipality.
To read the Rantburg report on the Benito Juarez and other attacks, click here and follow the links in the story.
Several other incidents have occurred in far western and southern Durango, which have cost the lives of civilians and have seen several structures destroyed.

Last March 4th in village of Las Bayas in the Pueblo Nuevo municipality in western Durango, at at least nine armed suspects were killed in an intergang shootout.
To read the Rantburg report on the Las Bayas shootout click here
Several municipalities in western Durango are known drug growing areas where farmland is requisitioned by drug gangs for the growing of product for shipment to the US.

The area around Carboneras sits astride Mexican Highway 40, a major highway link between north central Mexico and the state of Sinaloa.
Posted by: badanov || 03/15/2011 01:12 || Comments || Link || E-Mail|| [10796 views] Top|| File under:
Mayhem in Monterrey: 4 die
For a map, click here. For a map of Nuevo Leon, click here. For a map of Monterrey, click here.
Four armed suspects were killed and two others were wounded in three separate shooting incidents involving Mexican security forces in and near Monterrey, Nuevo Leon.


Four unidentified armed suspects were killed in a gunfight against a detachment of the Mexican Army in China, Nuevo Leon Saturday afternoon. The unit was dispatched to the location after after a call went out about armed men in the area near Ranch Corral Blanco. Suspects fired on the unit as soon as it arrived. Four armed suspects died when soldiers returned gunfire. At the location soldiers released four unidentified kidnap victims, two adults and two children. Detained were two unidentified female suspects. Seized were 16 firearms, 180 magazines, 6,000 rounds of ammunition, four vehicles, 22 black trimmings, 6 tactical vests and various radio equipment.


One armed suspect was detained following an ambush on two Nuevo Leon state police agents Monday. Suspects aboard a Ford sedan fired weapons on two Seguridad Publica del Estado (SPE) agents near the intersection of calles Senda de La Paz and Paseo de La Luz, precipitating a brief pursuit. Alan Ricardo, 17, was arrested following the chase. Another unidentified suspect escaped detention.


One armed suspect and one civilian minor male were wounded in a shooting in Guadalupe, Nuevo Leon early Sunday morning. Suspects aboard Chevrolet X-Trail SUV fired on a Mexican Army detachment on calle Rio Antua in the Dos Rios colony. The subsequent pursuit ended on Avenida Israel Cavazos in front of an auto service facility when the driver was hit by gunfire. Two accomplices in the vehicle fled the scene and were not detained. Aboard the abandoned vehicle soldiers found eight Nextel brand radios. one of them still broadcasting. Later, military personnel were flagged down by an unidentified taxi driver who claimed his son was hit by stray gunfire, and had been taken to a local hospital for treatment.
Posted by: badanov || 03/15/2011 00:00 || Comments || Link || E-Mail|| [10794 views] Top|| File under:
Home Front: WoT
Somali pirates get life
WASHINGTON — A US court sentenced five Somali pirates to life in prison on Monday for attacking an American frigate last year on an anti-piracy mission off the east coast of Africa.

The Somalis, the first people to be convicted of piracy in the United States since 1820, received an additional 80 years each for firearms and other piracy-related charges during a four-hour hearing in Norfolk, Virginia. Piracy carries a mandatory sentence in the United States of life in prison, while firearms charges and the plundering charge carry sentences of 30 years to life.

Defense lawyers had contested the piracy conviction, arguing that the Somalis were simply fishermen who had been abducted by pirates and forced to take part in the attack.


Posted by: tu3031 || 03/15/2011 00:00 || Comments || Link || E-Mail|| [10795 views] Top|| File under:
India-Pakistan
Six killed in fresh firing incidents in Karachi
[Geo News] Six more people, including two activists of political parties, fell prey to the ongoing wave of firing incidents in the metropolitan city, raising the violence

corpse count

to to 15 since Sunday morning.

According to the details, fresh incidents of firing took place in Gulistan e Jauhar, Sakhi Hassan Chowrangi, Kati Pahari and Lee Market areas.

Police said an activist of a political party

bumped off

near Kamran Chowrangi in Gulistan e Jauhar. A victim has been identified as Umair (30).

A body of another missing activist named Humayun was found near Munawar Chowarangi in Gulistan e Jauhar, police added.

Two people were

bumped off

in near Sakhi Hassan Chowrangi and Kati Pahari areas of North Nazimabad.

Meanwhile,


...back at the fistfight...


unidentified

gunnies

shot down a man near Khajoor Market in Lee market.

Posted by: Fred || 03/15/2011 00:00 || Comments || Link || E-Mail|| [10793 views] Top|| File under: Sipah-e-Sahaba Pakistan
India grenade blast hurts three at Congress Party office
[Dawn] At least three people including a regional leader of India's ruling Congress were hurt Monday when a grenade went kaboom! at local party headquarters in the northeastern city of Guwahati.



Person or persons unknown

hurled the hand grenade inside the office of the regional chapter of India's ruling party, witnesses said. The building was packed with supporters at the time.

Among those injured were Congress general secretary Ranjan Bora and the party's local

front man

Mehdi Alam Bora.

A Congress government administers Assam, of which Guwahati is the largest city. No one has

grabbed credit

for the attack, police said.

Some 30-odd

bully boy

groups are active in the tea- and oil-rich state, where some outfits are battling for independent homelands for ethnic Assamese.
Posted by: Fred || 03/15/2011 00:00 || Comments || Link || E-Mail|| [10794 views] Top|| File under:
Three killed in US drone strike in North Waziristan
[Dawn] At least three

forces of Evil

died Monday in a US missile strike on a vehicle in a tribal town in northwestern Pakistain near the Afghan border, security officials said.

The drone fired two missiles on a suspect vehicle and initial reports suggest three

forces of Evil

were killed, according to a security official, requesting anonymity.

Another official confirmed the attack and said it took place about 10 kilometres east of Miramshah, the main town in North
Wazoo, a region infested by Taliban and al Qaeda-linked

cut-thoat

s.

A security official in

Beautiful Downtown Peshawar

city said the missile targeted a moving car and killed three

cut-thoat

s.

The deeply unpopular covert US drone campaign, which operates with the tacit consent of Pak officials, has been ramped up recently as the missiles target

faceless myrmidons

believed to be hiding in the lawless border regions.

Missile attacks doubled in the area last year as the covert campaign was stepped up, with more than 100 drone strikes killing over 670 people in 2010 compared with 45 strikes that killed 420 in 2009, according to an AFP tally.

Most have been concentrated in North Waziristan, the most notorious Afghan Taliban and al Qaeda bastion in Pakistain, where the United States wants the Pakistain military to launch a ground offensive as soon as possible.

Despite pressure from Washington, Pakistain has stalled on launching such an offensive in North Waziristan, saying its troops are already overstretched.

On Sunday a dronezap
killed six

forces of Evil

near the Afghan border.

The United States does not confirm drone attacks, but its military and the Central Intelligence Agency (CIA) operating in Afghanistan are the only forces that deploy them in the region.

The missile strikes cause widespread resentment among the Pak public, who see military action on their soil as a breach of national

illusory sovereignty

.

But Islamabad tacitly cooperates with the bombing campaign, which US officials say has severely weakened al Qaeda's leadership and killed high-value targets including the former Pak Taliban chief Baitullah Mehsud.

US officials say Pakistain-based

forces of Evil

are helping to escalate the war in Afghanistan, putting up a deadly fight against 140,000 US-led Nato troops there and seeking to bring down the government in Kabul.
Posted by: Fred || 03/15/2011 00:00 || Comments || Link || E-Mail|| [10794 views] Top|| File under: al-Qaeda in Pakistan
Pakistan court avoids ruling on US gunman immunity
[Asharq al-Aswat] A Pakistain court declined to rule Monday on the diplomatic immunity of a CIA contractor held on murder charges, throwing the decision to a lower court that has said the trial should proceed.

Islamabad's foreign ministry had been expected to clarify the diplomatic status of American Raymond Davis who has been remanded in jail since shooting dead two Pak men in a busy Lahore street in January.

Davis claims he acted in self-defence and US authorities have pressed for his release on grounds of diplomatic immunity, in a case that has fractured fragile diplomatic ties between the two nations.

The government refused to back the diplomatic claim Monday, leading the high court to dismiss the case and bounce it to a lower criminal court trying Davis for murder.

"The matter about immunity will be decided at the trial court," Justice Ijaz Ahmed Chaudhry of the High Court in Lahore said in his order.

"The petitions related to immunity are disposed of because today the Foreign Office has not clearly told us whether there is immunity in this case or not," said Chaudhry.

Deputy attorney general Naveed Inayat Malik, speaking for the government outside the court, said only that Davis arrived on an "official business" visa.

"Raymond Davis came to Pakistain on an official business visa... no attempt has been made to alter the official record.... The Ministry of Foreign Affairs is not interfering in any way in investigations," Malik said.

The long-awaited decision will now move to the lower court trying Davis on double murder accusations, which is due to meet again on Wednesday to frame the charges.

The criminal court on March 3 ruled that the trial would go ahead after rejecting the immunity claim saying that no legitimate documents had been provided to prove it, according to the lawyer of the families of the dead men.

But the full implications of Monday's high court decision for the US immunity claim were unclear, and a US embassy

front man

in Islamabad said officials were studying the court's written judgement for clarification.

Revelations that Davis was a CIA contractor have heaped pressure on Pakistain's embattled government and further ramped up burning public mistrust of Washington, damaging fragile relations between the two wary allies.

Washington has expressed fears for Davis' safety

in jug

, and has said it holds the Pak government responsible for his well-being.

A third Pak was struck down and killed by a US diplomatic vehicle that came to Davis' assistance in the January incident.

US officials denied Pakistain access to the vehicle, and the occupants are widely believed to have left the country.

Police have said they recovered a Glock pistol, four loaded magazines, a GPS navigation system and a small telescope from Davis' car after the January 27 shooting.

The United States postponed a round of high-level talks with Afghanistan and Pakistain following failed attempts to get Davis out, and US

politician

s threatened to cut payments to Pakistain unless he is freed.
Posted by: Fred || 03/15/2011 00:00 || Comments || Link || E-Mail|| [10794 views] Top|| File under: Govt of Pakistan
Iraq
Suicide bomber kills 10 soldiers at Iraq army post
[Arab News] A

jacket wallah

blew up his booby-tapped car early Monday outside an Iraqi army battalion headquarters in the country's east, killing 10 soldiers and wounding 29 people in a bombing that brought down the building.

Diyala provincial council spokeswoman Samira Al-Shibli said emergency workers were still frantically trying to rescue victims from beneath the rubble several hours later.

Diyala health directorate

front man

Faris Al-Azawi said the bomber drove his car past a security gate and detonated his explosives right outside the headquarters of an army intelligence battalion in Kanan, east of the

lovely provincial capital

of Baqouba, 35 miles (60 kilometers) northeast of

Storied Baghdad

.

An army commander in Diyala described a horrific scene of the building collapsing on soldiers inside. He said the bomber drove his car up through a back gate and through a yard to get to the headquarters.

The commander spoke on condition of anonymity because he was not authorized to brief the media. He said dozens of soldiers were killed or

maimed

.

Al-Azawi said 10 soldiers were killed. He said at least 29 people also were

maimed

, including 14 soldiers.

A senior Iraqi intelligence official in

Storied Baghdad

blamed the attack on Al-Qaeda and said authorities believe the same

Death Eaters

may also be plotting a similar strike against security forces in the capital. The intelligence official spoke on condition of anonymity because he was not authorized to brief the media.

In January, the Islamic State of Iraq, an Al-Qaeda front group, has

grabbed credit

for two bombings at security force headquarters in Baqouba that together killed 10 people.
Posted by: Fred || 03/15/2011 00:00 || Comments || Link || E-Mail|| [10794 views] Top|| File under: Islamic State of Iraq
Israel-Palestine-Jordan
Israel seizes Egypt-bound ship 'with weapons for Gaza'
Israeli commandos have intercepted an Egypt-bound ship Israel says was carrying arms for militant groups in the Gaza Strip.

The German-owned vessel - the Victoria - was on its way from Turkey to the Egyptian port of Alexandria, it said. It was seized some 200 miles (320km) from the shore in international waters.

Israeli forces did not meet resistance from the crew and the vessel was being taken to the Israeli port of Ashdod, security sources told the BBC.

"On the boat we discovered many weapons destined for terror groups in the heart of Gaza," said Israeli Prime Minister Benjamin Netanyahu. "The source of the weapons was Iran which is trying to arm the Strip."

Posted by: tipper || 03/15/2011 13:16 || Comments || Link || E-Mail|| [10794 views] Top|| File under:
IDF seizes freighter of Iranian weapons headed to Gaza
Watch video at link of navy commandos boarding ship; 'Victoria' docked at same port in Syria as 2 Iranian vessels that transited Suez; IDF says weapons on board from Iran intended to be smuggled to Hamas; ship arrives in Ashdod.

The IDF seized a freighter ship with dozens of tons of weaponry from Iran headed for Hamas in the Gaza Strip on Tuesday.

The ship, known as Victoria, was flying a Liberian flag, and was seized by the navy in the Mediterranean Sea, 200 miles off of Israel's coast.
Posted by: || 03/15/2011 12:04 || Comments || Link || E-Mail|| [10794 views] Top|| File under:
Palestinian protest leader freed from Israeli jail
OFER MILITARY PRISON, Palestinian Territories — A Palestinian activist jailed for organising weekly demonstrations against Israel's separation barrier was freed on Monday after 15 months behind bars.

Abdullah Abu Rahma was one of the chief organisers of weekly demonstrations in Bilin that have come to symbolise the Palestinian fight against the vast separation barrier Israel is building across the West Bank.

Abu Rahma was met by scores of family members, friends and supporters as he walked out of Ofer military prison near the West Bank town of Ramallah, an AFP correspondent said.


As always, we hope the RFID chip the Israelis implanted in his head is working...

He was arrested in December 2009 and convicted eight months later of incitement and organising and participating in the protests in Bilin village, west of Ramallah, that are regularly attended by scores of Palestinian, Israeli and foreign activists.

But he was acquitted on charges of stone-throwing and weapons possession for exhibiting spent tear-gas canisters fired by Israeli troops.

He was released after serving more than 15 months and still has several weeks of remand time, meaning he risks going back to jail if he participates in or organises any demonstrations, or says anything considered as incitement.

"All these arrests and the killing will not prevent us from continuing our struggle against the occupation and against the wall," Abu Rahma told AFP shortly after his release.

"Whatever they do, we will continue," he said, while bringing "a message" from the Palestinian prisoners: "Continue the public struggle against the occupation and the struggle to reach national unity. Our first and only enemy is the occupation."

His conviction in 2009 prompted human rights groups and officials including European Union foreign policy chief Catherine Ashton to express concern.


Catherine's pro'ly all weepy for the Paleo hard boyz who killed the infant...

Abu Rahma's lawyer, Gaby Laskey, described him as "an important part of the non-violent movement against the occupation," and said she was happy to see his release.

"I believe that the charges against Abu Rahma and his sentence were of a political nature to try and put an end to the non-violent demonstrations in Bilin," she told AFP. "His being in jail did not stop the demonstrations, it actually encouraged people to go out and demonstrate more for their cause."

The protests are billed as non-violent though Palestinian youths often hurl stones at Israeli troops, who respond with tear gas and rubber bullets.


The Israelis are a lot more non-violent than I'd be in that situation...

A relative of Abu Rahma, Jawaher Abu Rahma, died early on New Year's Day after reportedly inhaling massive amounts of tear gas at a protest in Bilin a day earlier, although the Israeli military denied tear gas was the cause.

Israel says the barrier is needed to prevent attacks, but the Palestinians see it as a land grab aimed at stealing chunks of their future state.
Posted by: Steve White || 03/15/2011 00:00 || Comments || Link || E-Mail|| [10794 views] Top|| File under:
Jordanians call for dissolving lower house
(Xinhua) -- Dozens of Jordanians staged a sit- in Sunday, calling for the dissolution of the lower house of the parliament.

The demonstrators, who represented political parties, opposition groups and trade unions, called for the formation of a new interim government in the country in preparation for holding nationwide elections to elect a new government.

They also called for political and constitutional reforms and a modern election law.

"We want democracy. We want freedom. We want to work together to form a new government and elect a new lower house," said the demonstrators during the sit-in, which occurred in front of the lower house in Amman.

The participants, who slammed the performance of the lower house, also called on the government to abolish the Wadi Arabia peace treaty Jordan and Israel signed in 1994.
Posted by: Fred || 03/15/2011 00:00 || Comments || Link || E-Mail|| [10794 views] Top|| File under:
Popular rallies already underway in Gaza
[Ma'an] The day before popular protests calling for unity were set to begin, hundreds gathered in

Gazoo

City, Rafah and other locations in the

Gazoo

Strip shouting "We will not leave until the rivalry is over."

In Ramallah, ten hunger strikers sit in the city center Al-Manara for the second day, and say they plan to sleep there.



Gazoo

protesters marched through the streets in

Gazoo

City calling on residents to join them, in what organizers hope will be a mass movement calling for an end to political division, elections for the Paleostinian National Council with participation of Paleostinians from across historic Paleostine.

Ma'an correspondents on the scene described a crowded protest outside the Islamic University campus, with hundreds gathered.

A coalition of organizing groups held a news conference in

Gazoo

City ahead of the start of the march, calling on student unions and civilians to join in the action, stressing that the protests are non-violent.

Several youth groups joined together last week, and have called for protests on 15 March in both Ramallah's Al-Manara, and the Unknown Soldier Square in

Gazoo

City.

Simultaneous protests are expected to be held outside Paleostinian embassy buildings around the world.

On Sunday, West Bank police said they would not intervene in the Ramallah protests, and on Monday Spokesman of the

Gazoo

government's police Atyman Batniji said police there would keep distance from the event.

"Police will intervene if protests cause damage to public property or become violent," Batniji said.



Gazoo

Prime Minister Ismail Haniyeh said he supported the protests, saying he had given directives to police to help create a "positive atmosphere" for them to proceed.
Posted by: Fred || 03/15/2011 00:00 || Comments || Link || E-Mail|| [10794 views] Top|| File under: Hamas
Israeli forces detain over 300 in Awarta
[Ma'an] Soldiers toured Awarta village on Monday morning, calling over loud speakers for all residents aged 15-40 to gather in the yard of the community's school.

Local sources said a village council official and a local man working for the Paleostinian security departments were said to have been

jugged

overnight.

Paleostinian security officials told AFP that two Paleostinian Authority intelligence officers were among over 300 residents

jugged

by Israeli soldiers

The Israeli army refused to comment on the detentions.

The call to appear at the school was the first time many were permitted to leave their homes in three days, and village council leader Qays Awwad said interrogations were expected.

An Israeli-imposed curfew remains in place on the village for the third day in a row, keeping Awarta residents locked indoors as a wide-scale military campaign continues. Israeli media said the military had declared the village a closed military zone.

Awwad village council Salim Qawariq had been taken from his home while Israeli forces inspected it, while informed Paleostinian sources confirmed the detention of Lieutenant Iyad Muhammad Awwad, a Paleostinian general intelligence officer.

Two activists with the International Solidarity Movement were able to enter Awarta before the curfew was imposed, and confirmed the continued closure of the town.

Speaking with Ma'an one Swedish national said searches conducted by Israeli forces appeared random, with homes being entered more than once over the course of three days.

In one home the activist said he visited shortly after a military search, framed pictures were smashed, furniture overturned, fuse cables cut, cash and SIM phone cards confiscated, a computer thrown off its desk, and oil poured into barrels of drinking water in the kitchen.

"From where we are we have seen at least 19 people taken from homes and transported to an unknown location," he said.

Locals told the ISM activists that Israeli forces searched the town hall, taking some 1,800 shekels ($500) from a drawer, and an unknown amount from the council's safe.

Medicines and basic food stuffs in the village were said to be running short, with families forced to live off any reserves in their homes, council member Awwad said.

Israeli forces said Monday that they were searching the village for suspects in the murder of five members of a settler family from the adjacent settlement of Itamar. A mother, father and three of their children were stabbed to death on Friday night, by an unknown assailant.

Israeli officials have said that they believe a Paleostinian was behind what has been described as a "terror attack."

Condemnations of the killings were issued in Ramallah, with prime minister-designate Salam Fayyad saying "An infant, two children and their parents were the victims, and as we have always rejected violence against our people, we reject it against others and we condemn it."

Israeli police were put on high alert and the army said troops had been ordered "to be vigilant" for any attempted

Dire Revenge™

attacks, reports said on Sunday.

The murder of five out of eight members of the settler family sparked anger from Israel and its settler communities. A wave of attacks against Paleostinian civilians has been documented across the West Bank, including the torching of a field north of Ramallah, vandalism in the southern West Bank near Hebron, and several incidents of rock and Molotov cocktail throwing on settler roads connecting West Bank population centers.
Posted by: Fred || 03/15/2011 00:00 || Comments || Link || E-Mail|| [10794 views] Top|| File under: al-Aqsa Martyrs
Fatah militants: Killing children unacceptable
[Ma'an] The military wing of the Paleostinian Authority's ruling Fatah party, the Al-Aqsa Martyrs Brigades, said Monday that its activists had no part in the slaying of five members of a settler family in Itamar on Friday night.
Pontius Pilate (pronounced /ˈpɒntʃəs ˈpaɪlət/ according to most colloquial standards; Latin: Pontius Pilātus; Greek: Πόντιος Πιλᾶτος, Pontios Pilātos) was the fifth Prefect of the Roman province of Judaea, from AD 26--36. He is best known as the judge at Jesus' trial and the man who authorized the Crucifixion of Jesus.
--Wikipedia

That's what they say in English. In Arabic they are thrilled at the wonderful accomplishment of one of their own, brave mujahid that he is.

Commenting on the nature of the killings, which saw five out of eight members of the Fogel family stabbed to death, including a four-month-old infant, the brigades said they "oppose the targeting of civilians and killing of children no matter what the pretext may be."

But by Muslim definition Juices are never civilians, and Juice-children are future Juice-soldiers, so they are legitimate targets, too. So what this statement means is that the Brigades object to the targetting and killing of Palestinian non-soldiers and children, which the Israelis don't do.

The killings triggered settler outrage and an Israeli military manhunt in the northern West Bank, and were condemned by the Paleostinian Authority,


In English; in Arabic they were gleeful and proud.

with President

the ineffectual Mahmoud Abbas

saying Monday that the killings were "inhuman."
Fatah's Al-Aqsa Brigades came under scrutiny after an offshoot with loose affiliation going by the "Imad Mughniyya Group" sent a statement to media outlets claiming to have carried out the attack, but details from the statement did not match statements from

Sherlocks

. Members of the group in

Gazoo

later denied any involvement.

The loose connection with the Al-Aqsa brigades saw some news reports point fingers at the group, prompting the release of a statement saying "All statements released by other groups claiming they are affiliated to Al-Aqsa Martyrs Brigades under any names, are false and unacceptable."
The brigades went on to condemn the wave of settler attacks targeting Paleostinians, saying "Our people are encountering unprecedented frantic attacks by mobs of settlers," adding that the attacks were creating an increasingly unstable situation in the West Bank as the rest of the Arab world was in turmoil.


Those Juices are fighting back. How dare they!

"Settlers have escalated their aggression, [they are] taking advantage of this time following the killing of five settlers. Israel claims that the killing was a 'natural outcome' from Paleostinian 'incitement' against settlers, saying we urge people to attack innocent people," the statement said, the allegations were untrue.

The

thug

group said it held Israeli Prime Minister Benjamin Netanyahu "completely responsible for the latest breakdown ... the government has unleashed settlers who have been attacking Paleostinians, provoking them day and night."


By walking about and breathing, mostly.

Israel must not "take advantage of the death of innocents," the statement concluded.


The death which was accomplished by murder. Let us not forget that part.

In the wake of the deaths, Netanyahu announced the construction of 500 new settlement buildings, even as international groups called for an urgent return to peace talks, which Paleostinians say can not go forward as long as illegal settlements continue to be constructed on occupied land.


Illegal settlements including Tel Aviv and Haifa. Cleverly worded, guys.
Posted by: Fred || 03/15/2011 00:00 || Comments || Link || E-Mail|| [10793 views] Top|| File under: Fatah
Southeast Asia
Thai terrorists gun down 69 year old
A 69-year-old man was gunned down in an attack by at least three terrorists militants in Yala province on Tuesday.

Pol Capt Prathuang Suwanchatree said Itae Rituemung, 69, was returning from another district on a motorcycle to his home. The attackers followed him in a pick-up and opened fire at him with M16s. He was instantly killed.
Posted by: ryuge || 03/15/2011 03:34 || Comments || Link || E-Mail|| [10795 views] Top|| File under:
Syria-Lebanon-Iran
Report: Irans paramilitary launches cyber attack
[Asharq al-Aswat] A state-owned Iranian newspaper says hackers working for the Revolutionary Guards' paramilitary Basij group have launched attacks on websites of "enemies" of Iran.

The IRAN paper quoted acting commander Gen. Ali Fazli of the Basij as saying Iran's cyber army is made up of university teachers, students and

holy man

s. Monday's report was a rare acknowledgment from Iran that it's involved in cyber warfare.

Iran announced in January its first cyber police unit, an attempt by authorities to gain an edge in the digital world.

The Internet has been a key outlet for Iran's opposition since the 2009 disputed presidential election. Iran also has been trying to boost its web defenses after the Stuxnet computer worm made its way into computers involved with its nuclear program.
Posted by: Fred || 03/15/2011 00:00 || Comments || Link || E-Mail|| [10794 views] Top|| File under: Govt of Iran
Al-Mustaqbal, Hariri Websites Under Cyber Attack
[An Nahar] The websites of al-Mustaqbal


... the Future Movement, political party led by Saad Hariri...


Movement Forum, Caretaker Premier Saad Hariri
Second son of Rafik Hariri, the Leb PM who was assassinated in 2005. He has was prime minister in his own right from 2009 through early 2011. He was born in Riyadh to an Iraqi mother and graduated from Georgetown University. He managed his father's business interests in Riyadh until his father's

liquidation

. When his father died he inherited a fortune of some $4.1 billion, which won't do him much good if Hizbullah has him bumped off, too.
and the Hariri Foundation have been hit by a cyber attack, pan-Arab daily al-Hayat reported Monday.

The newspaper said that a message along with the photo of a machine gun appeared on the homepages of the sites. The message said: "We won't give up arms ... This is our response to their attack on the resistance."

The message was in reaction to the speeches of March 14


Those are the good guys, insofar as Leb has good guys...


leaders who on Sunday proclaimed the second Cedar Revolution aimed at forcing Hizbullah to surrender its weapons.

"You wanted an open-ended war. Then let it be. But those who play with fire get burned," the message said. It was signed by the "Electronic Resistance - Hayy el-Sellom."

Al-Mustaqbal movement's media office criticized in a statement "the cheap behavior that fall within militia practices."
Posted by: Fred || 03/15/2011 00:00 || Comments || Link || E-Mail|| [10793 views] Top|| File under: Hezbollah
Who's in the News
80
[untagged]
3
Govt of Pakistan
3
Taliban
2
Hezbollah
1
Sipah-e-Sahaba Pakistan
1
Islamic State of Iraq
1
Fatah
1
al-Aqsa Martyrs
1
Govt of Iran
1
al-Qaeda in Pakistan
1
al-Shabaab
1
Hamas
Bookmark
E-Mail Me
The Classics
The O Club
Rantburg Store
The Bloids
The Never-ending Story
Thugburg
Gulf War I
The Way We Were
Bio
Merry-Go-Blog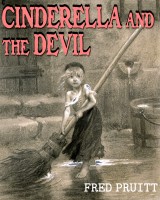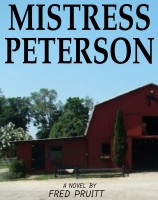 On Sale now!


A multi-volume chronology and reference guide set detailing three years of the Mexican Drug War between 2010 and 2012.

Rantburg.com and borderlandbeat.com correspondent and author Chris Covert presents his first non-fiction work detailing the drug and gang related violence in Mexico.

Chris gives us Mexican press dispatches of drug and gang war violence over three years, presented in a multi volume set intended to chronicle the death, violence and mayhem which has dominated Mexico for six years.
Click here for more information


Meet the Mods
In no particular order...


Steve White
Seafarious
tu3031
badanov
sherry
ryuge
GolfBravoUSMC
Bright Pebbles
trailing wife
Gloria
Fred
Besoeker
Glenmore
Frank G
3dc
Skidmark



Better than the average link...



Rantburg was assembled from recycled algorithms in the United States of America. No trees were destroyed in the production of this weblog. We did hurt some, though. Sorry.
3.236.143.121

Help keep the Burg running! Paypal: