Afghanistan
Taliban paid £100 a month to stop fighting
Members of the Taliban who give up their fight are being paid £100 a month and will be allowed to keep their guns in a new initiative to end the insurgency. The "reintegration" programme, which has the full support of Nato, is intended to keep them from attacking troops from the International Stabilisation and Assistance Force (ISAF).

Those who have attacked and killed British forces are also effectively given an amnesty, which means they will never be put on trial. The amnesty extends to all Taliban fighters, including those who have taken part in atrocities, such as murdering children, beheadings and hanging women.
Posted by: Anguper Hupomosing9418 || 11/27/2011 00:10 || Comments || Link || E-Mail|| [351 views] Top|| File under:
Marines to wind down Afghan combat in 2012
And then there will be an election. After that, who can say?

U.S. Marines will march out of Afghanistan by the thousands next year, winding down combat in the Taliban heartland and testing the U.S. view that Afghan forces are capable of leading the fight against a battered but not yet beaten insurgency in the country's southwestern reaches, American military officers say.

At the same time, U.S. reinforcements will go to eastern Afghanistan in a bid to reverse recent gains by insurgents targeting Kabul, the capital.

Gen. James F. Amos, commandant of the Marine Corps, said in an Associated Press interview that the number of Marines in Helmand province will drop "markedly" in 2012, and the role of those who stay will shift from countering the insurgency to training and advising Afghan security forces.
Posted by: Eohippus Phater7165 || 11/27/2011 00:00 || Comments || Link || E-Mail|| [688 views] Top|| File under:
Africa Horn
Roadside bomb kills six in Mogadishu
A Somali military official says a roadside bombing has killed six people and wounded 10 others in Mogadishu. Captain Sabriye Hassey said on Saturday that the bomb exploded on SOS Street in north Mogadishu. Five government soldiers were among the victims and eight servicemen were wounded, the Somali military official said.

Hundreds of onlookers gathered on the scene in the aftermath of the powerful explosion. Witnesses said that three civilians had also sustained injuries in the incident, with one dying from his wounds moments later.
Posted by: ryuge || 11/27/2011 00:00 || Comments || Link || E-Mail|| [324 views] Top|| File under:
Africa North
Belhaj Arrested then Released at Tripoli Airport
[Tripoli Post] The head of the Tripoli Military Council and the former leader of the Libyan Islamic Fighting Group, Abdulhakim Belhaj, was stopped from flying to Turkey and accused of travelling on a fake passport, but after the intervention of the NTC chairman he was released, the British daily newspaper has reported.

The report quotes Taher al-Tourki, head of the Zintan civilian council, saying that Belhaj was flying to Istanbul in Turkey on a fake passport -- it had a different name but his picture - when he was stopped by the Zintan Brigade, which currently controls the main international airport.

Tourki said that the men at the airport contacted Mustafa Abdul Jalil the chairman of the National Transitional Council directly and he ordered them to release him.

A

front man

for Mr Belhaj said later that after the incident at the airport he was able to board his original plane for to Istanbul where he went on "an important mission". He also dismissed as "complete lies" the speculation that circulated the city overnight, saying that he was trying to escape the country.

Belhaj was in charge of the main Islamist guerrilla group fighting against former Libyan dictator Muammar Al Qadaffy


... who is now deader than a rock...


, whose regime once secretly extradited him rom Thailand back to Libya, where he said he was tortured, with the help of MI6 and the CIA. After the successful revolt that ousted Al Qadaffy, he became one of the revolution's dominant figures and appointed head of the Tripoli military council.

According to the newspaper's report, Belhaj, who was one of the front runners for the post of defence minister, claims he was offered the post in the interim government announced by by prime minister Abdurrahim el-Keeb on Tuesday, but turned it down as he wants to go into a less military, more political position after elections are held.

The Zintan Brigade, whose leader, Col. Osama Juwaili was this week appointed as defence minister in the cabinet of the transitional government, is reported to be the key rival of Belhaj's Tripoli Military Council. Members of both militias still patrol the capital, both setting up their own checkpoints and challenging local authority.

Mr Juwaili reported told the British daily that he would not withdraw his men until a police force was well-established.
Posted by: Fred || 11/27/2011 00:00 || Comments || Link || E-Mail|| [328 views] Top|| File under: al-Qaeda in North Africa
El-Baradei Says Willing to Drop Presidential Bid for PM Post
[An Nahar] Leading Egyptian political figure Mohammed el-Baradei said on Saturday he was prepared to forgo a presidential bid if asked by the country's military rulers to be interim prime minister, his office said.

El-Baradei, who met earlier with the head of the ruling Supreme Council of the Armed Forces, said he was "ready to renounce the idea of being a candidate in the presidential election if officially asked to form a cabinet."

Protesters in Cairo's Tahrir Square demanding that the army step down from power have repeatedly proposed ElBaradei -- a former

and highly, perhaps deliberately incompetent

UN nuclear watchdog chief -- to lead the transition to democratic rule.

ElBaradei said he was "willing to respond to the demands of the youth of the revolution and the political forces calling for a national salvation government that represents all the national forces."

His statement comes amid political upheaval, with anti-military rallies threatening to eclipse Monday's parliamentary elections, the first since Mubarak was ousted in February.

Political activists have called for another mass protest on Sunday to express their rejection of the military's decision to appoint Kamal al-Ganzouri -- who served as Mubarak's premier -- as the country's new prime minister.


Posted by: Fred || 11/27/2011 00:00 || Comments || Link || E-Mail|| [322 views] Top|| File under:
Arabia
Yemen: Warplanes kill 80 anti-government tribesmen
[Dawn] A security official said that Yemeni warplanes have killed 80 anti-government

rustics

who overran part of a military camp in the Arhab region north of the capital Sanaa.

The official said on Saturday that warplanes and artillery had pounded the armed

rustics

for the past 48 hours.

He spoke on condition of anonymity because he was not authorized to brief the media.

There was no independent confirmation of the number of deaths.

But a soldier from Yemen's 63rd Brigade who

decamped

the camp said the

rustics

had overrun it several days ago.

He spoke by telephone from Arhab, asking not to be identified due to the fear of government reprisal.

The soldier said that about 20 soldiers were killed by the

rustics

.
Posted by: Fred || 11/27/2011 00:00 || Comments || Link || E-Mail|| [488 views] Top|| File under:
Saleh not real clear on that 'honorary president' thing
[Yemen Post] A senior Interior Ministry official said that President-for-Life Saleh


... exemplifying the Arab's propensity to combine brutality with incompetence...


contacted the Interior Minister twice over the last 36 hours giving him orders on how to run certain matters. "His contact is directly with the minister.

It was like that all along. The minister received a call from President Saleh last night," Under the power transfer agreement signing in Riyadh days ago, Saleh does not have authority to act as president and his 90-day role is a honorary president with no authorities.

Opposition forces are worried that Saleh will not implement the points in the agreement and continue calling for sanctions on the ruling family if the agreement is not implemented.

Vice President Hadi has not authorized anything or released a statement since being handed the authorities of President Saleh.
Posted by: Fred || 11/27/2011 00:00 || Comments || Link || E-Mail|| [338 views] Top|| File under:
Caribbean-Latin America
Colombia's FARC Rebels Execute Four Hostages
[An Nahar] Colombia's FARC rebels have executed four hostages, just days after installing a new leader at the helm of Latin America's longest-running

Death Eater

group, the defense minister said Saturday.

"Four hostages, members of the security forces, have been killed," Defense Minister Juan Carlos Pinzon told a

presser

, adding that their bullet-ridden bodies had been found on Saturday morning in the Solano region.

In his first message since taking over as leader of Colombia's main leftist guerrilla outfit, new FARC chief Timoleon Jimenez warned President Juan Manuel Santos on Sunday: "We all have to die."

Alfonso Cano, who had led the
Revolutionary Armed Forces of Colombia
FARC or FARC-EP, is either a Marxist-Leninist revolutionary guerrilla organization or a

narco mob

based in Colombia. It claims to represent the rural poor in a struggle against Colombia's wealthier classes, and opposes United States influence in Colombia, neo-imperialism, monopolization of natural resources by multinational corporations, and the usual raft of complaints. It funds itself principally through ransom kidnappings, taxation of the drug trade, extortion, shakedowns, and donations. It has lately begun calling itself Bolivarian and is greatly admired by Venezuela's President-for-Life Chavez, who seemingly fantasizes about living in the woods and kidnapping people himself. He provides FARC with safe areas along the border.
(FARC) since 2008, was

bumped off

in a November 4 firefight with Colombian government forces.

Santos said Thursday in Bogota that Jimenez, alias Timochenko, would share Cano's fate unless he gave his actions serious thought.

The FARC, believed to have 8,000 members, has been at war with the government since 1964. It began a campaign of kidnappings in the mid-1980s, seizing army hostages to serve as bargaining chips forFARC prisoners. By the late 1990s, civilians and

politicians

were also being snatched, winning the group greater notoriety.

Saturday's executions leave 14 police and soldiers still in FARC hands. Some of them have spent more than a decade in captivity.

The operation to kill Cano was the latest in a string of recent military victories in the government's quest to eradicate FARC, after years of unsuccessful attempts to find a negotiated solution.

The FARC lost its number two Raul Reyes during a Colombian army raid in Ecuadoran territory in 2008.

That same year, the FARC also lost Manuel "Sure Shot" Marulanda Velez, the reclusive 80-year-old rebel chief, who was last seen in 1982. He died after a brief undisclosed illness.



This article starring:
Alfonso Cano
Timoleon Jimenez
Posted by: Fred || 11/27/2011 00:00 || Comments || Link || E-Mail|| [322 views] Top|| File under: Commies
Caucasus/Russia/Central Asia
Terrorist killed by his own bomb in Dagestan
One terrorist militant was killed and another injured in an attempt to plant a bomb near a shop in the town of Buinaksk in Dagestan. The bomb went off when two unidentified persons tried to plant an explosive device early on Sunday near a commercial shop.

The interior ministry said, "The explosion was equal to 100 grams of TNT. As a result of the explosion, one of the criminals died of wounds on the scene while the other was taken to hospital. Their identities are being established. The shop was slightly damaged. The sum of the damage is being determined."

Police seized a pistol with cartridges, a knife and bomb fragments at the scene.
Posted by: || 11/27/2011 08:48 || Comments || Link || E-Mail|| [326 views] Top|| File under:
India-Pakistan
Foreign ministry calls in Munter to lodge protest
[Dawn] On the instructions of Prime Minister Yusuf Raza Gilani


... Pakistain's erstwhile current prime minister, whose occasional feats of mental gymnastics can be awe-inspiring ...


, Foreign Secretary Salman Bashir on Saturday called in US Ambassador Cameron Munter to lodge a strong protest on the unprovoked NATO


...the North Atlantic Treaty Organization. Originally it was a mutual defense pact directed against an expansionist Soviet Union. In later years it evolved into a mechanism for picking the American pocket while criticizing the cut of the American pants...


attack on Pakistain border posts in the
Mohmand
... Named for the Mohmand clan of the Sarban Pahstuns, a truculent, quarrelsome lot. In Pakistain, the Mohmands infest their eponymous Agency, metastasizing as far as the plains of

Beautiful Downtown Peshawar

, Charsadda, and Mardan. Mohmands are also scattered throughout Pakistan in urban areas including Karachi, Lahore, and Quetta. In Afghanistan they are mainly found in Nangarhar and Kunar...
Agency.

The secretary conveyed to the US ambassador that the unprovoked attack by NATO/Isaf aircraft on border posts, in which 24 Pak troops

bit the dust

and another 13

were maimed

, had deeply incensed the government and the people of Pakistain, according to a press statement issued by the Ministry of Foreign Affairs.

"The president, prime minister and the government of Pakistain strongly condemn the attacks which were totally unacceptable, constituted a grave infringement of Pakistain's

illusory sovereignty

, were violative of international law and a serious transgression of the oft conveyed red lines and could have serious repercussions on Pakistain-US/NATO/Isaf cooperation", the statement said.

The Ambassador was informed that the prime minister had convened an emergency meeting of the Defence Committee of the Cabinet to evaluate the situation arising from these uncalled for attacks by NATO/Isaf forces.

Strong protest has also been lodged in Washington and at the NATO Headquarters in Brussels, the statement added.

On the other hand, Munter expressed regret for the loss of life in cross-border Incident in Mohmand Agency.

In a statement issued by US embassy, Munter says "I have seen press accounts of an incident on the Pak-Afghan border in which Pak soldiers were reportedly killed.

I regret the loss of life of any Pak servicemen, and pledge that the United States will work closely with Pakistain to investigate this incident."
Posted by: Fred || 11/27/2011 00:00 || Comments || Link || E-Mail|| [326 views] Top|| File under: Govt of Pakistan
Nato says "likely" it caused Pakistan casualties
[Dawn] A

front man

for NATO


...the North Atlantic Treaty Organization. Originally it was a mutual defense pact directed against an expansionist Soviet Union. In later years it evolved into a mechanism for picking the American pocket while criticizing the cut of the American pants...


-led troops in Afghanistan confirmed that NATO aircraft had been called in to support troops during an incident near the border with Pakistain, and its forces were "highly likely" responsible for deaths of Pak soldiers.

"Close air support was called in, in the development of the tactical situation, and it is what highly likely caused the Pakistain casualties," said Brigadier General Carsten Jacobson,

front man

for the NATO-led International Security Assistance Force (ISAF).

"We are aware that there are Pak casualties, we don't know numbers, we don't know the magnitude of the incident," he told

Rooters

.

Pak officials earlier said NATO helicopters had attacked a military checkpoint in northwest Pakistain and killed up to 28 troops.
Posted by: Fred || 11/27/2011 00:00 || Comments || Link || E-Mail|| [483 views] Top|| File under: Govt of Pakistan
Bail granted to Afaq Ahmed in kidnapping case
[Dawn]
An anti-terrorism court on Saturday granted bail to Mohajir Qaumi Movement chairman Afaq Ahmed in kidnapping for ransom case, DawnNews reported.

Ahmed had been accused in 2001 of kidnapping one Jameel Baloch. However,


the way to a man's heart remains through his stomach...


all others accused in the case had already been granted bail.

The bail was granted by judge Khalida Yasmeen of the special court number two of the anti-terrorism court on payment of Rs 500,000.

In his application for bail, Ahmed had stated that although the police had given an undertaking to the Sindh High Court (SHC) that there were no pending cases against him on dormant files, he had been

nabbed

in another kidnapping case. He also stated in the petition that his life was in danger.
Posted by: Fred || 11/27/2011 00:00 || Comments || Link || E-Mail|| [337 views] Top|| File under: Govt of Pakistan
'Chechens involved in suicide bombing'
[Dawn] Three of the five suspected terrorists, including a woman, who were killed in what appeared to be a

suicide kaboom

at the seafront last week, were Chechens, a

bigwig

said on Saturday.

While he did not elaborate on personal details, the official said two local suspected

cut-throats

were assisting them for the major attack that was averted due to a vigilant police action.

"Initial findings show that they entered the country through Balochistan



...the Pak province bordering Kandahar and Uruzgun provinces in Afghanistan and Sistan Baluchistan in Iran. Its native Baloch propulation is being displaced by Pashtuns and Punjabis and they aren't happy about it...


and finally reached

Bloody Karachi

to execute their job," Additional IG Ghulam Shabbir Sheikh, who is currently looking after the

Bloody Karachi

police chief office, told journalists at the central police office.

"Further information is being collected and will be shared with the media soon. So far, we have reason to believe that the three foreigners, including the woman, originally hailed from Chechnya. Their further connections here are also being traced."

The fresh findings to some extent matched the facts traced by the

Sherlocks

while probing the identity of the four

beturbanned goons

killed in the PNS Mehran base during the May 22 terrorist attack. The four

beturbanned goons

killed in the hours-long gunbattle with the
security personnel at the PNS Mehran base were identified as foreigners, belonging to the Eurasian region and were blood relatives.

About investigations into recent bank robberies, he said the police had identified a dozen of gangs involved in the crime.

Mostly they

beat feet

to tribal areas after executing their jobs, he added.
Posted by: Fred || 11/27/2011 00:00 || Comments || Link || E-Mail|| [340 views] Top|| File under: al-Qaeda in Pakistan
US told to vacate Shamsi base
[Dawn] Furious over the pre-dawn NATO


...the North Atlantic Treaty Organization. A single organization with differing goals, equipment, language, doctrine, and organization....


attacks on border posts, the government on Saturday reacted sharply by indefinitely closing down supply routes used by western forces in Afghanistan and once again asking the United States to vacate an airbase previously used for drone operations. The government also said it would carry out a thorough review of its cooperation with the US and NATO.

The retaliatory decisions were taken at an emergency meeting of the Defence Committee of the Cabinet (DCC), the country's highest forum for defence policy consultation and coordination. The meeting was convened to discuss the NATO air strikes and make strategies for a response.

"The DCC decided to close, with immediate effect, the NATO/Isaf logistics supply lines. It also decided to ask the US to vacate the Shamsi airbase within 15 days. The DCC decided that the government will revisit and undertake a complete review of all programmes, activities and cooperative arrangements with US/NATO/Isaf, including diplomatic, political, military and intelligence," said a statement issued by the Prime Minister's Office after the meeting.

The decisions, though sounding tough, apparently kept the window for negotiations open.

It was originally proposed to unilaterally terminate the NATO supply route, but ultimately the DCC settled for keeping it indefinitely closed even as it had been squelched soon after the incident and the decision by the country's top civilian and military leadership appeared as a formal closure announcement.

The supply route remained closed for 11 days last year after NATO choppers intruded into Pak airspace and fired at a paramilitary force, killing two soldiers. The issue was resolved after apologies from US Secretary of State
Hillary Clinton
... sometimes described as The Liberatress of Libya and at other times as Mrs. Bill, never as Another Charles Evans Hughes ...
and NATO leaders.

About 40 per cent of NATO's non-lethal supplies are transported through Pakistain using Chaman and Torkham border crossings -- the preferred routes for being economical.

NATO has developed an alternative northern route through central Asian states as a contingency for a situation where the Pak route is choked.

It was for the third time this year that the US has been asked to vacate the Shamsi airbase, 300kms southwest of Quetta. But this time it has been given a 15-day ultimatum for leaving the airfield, which is under the United Arab Emirates' control.

The two previous occasions when similar demands were made from the US were after the CIA operative Raymond Davis episode and then in the aftermath of the late Osama bin Laden


... who went shovel-ready...


denouement. Drone operations from the base were believed to have ceased in April and the facility is now supposedly being used for logistic purposes.

Prime Minister Yousuf Raza Gilani


... Pakistain's erstwhile current prime minister, whose occasional feats of mental gymnastics can be awe-inspiring ...


will brief parliament on how the government intends to conduct its rocky relations with Washington in the future.

The attack is likely to cause yet another dent in Pakistain-US ties that were still recovering from strains following the raid on Osama bin Laden's compound in Abbottabad


... A pleasant city located only 30 convenient miles from Islamabad. The city is noted for its nice weather and good schools. It is the site of Pakistain's military academy, which was within comfortable walking distance of the residence of the late Osama bin Laden....


Islamabad is also likely to reduce its cooperation for a negotiated settlement in Afghanistan. According to a source, Foreign Minister Hina Rabbani Khar may cancel her trip to Bonn for a conference on Afghanistan and the country may be represented there at a lower level. A final decision may depend on how Washington moves to prevent the frayed ties from taking yet another slide.
Posted by: Fred || 11/27/2011 00:00 || Comments || Link || E-Mail|| [718 views] Top|| File under: Govt of Pakistan
Iraq
Six killed in a blast west of Baghdad
[Dawn] Six people were killed and eight

maimed

when a

roadside kaboom

went kaboom! and hit a small truck carrying workers in the western outskirts of Storied Baghdad


...located along the Tigris River, founded in the 8th century, home of the Abbasid Caliphate...


on Saturday, police and medical sources said.

"It was a

roadside kaboom

that went off near a pick-up carrying construction workers in Zobaa village west of Abu Ghraib," said a police source who asked not to be named.

A medical source at the nearby hospital in Falluja said they had received six dead bodies and eight

maimed

.
Posted by: Fred || 11/27/2011 00:00 || Comments || Link || E-Mail|| [353 views] Top|| File under: Islamic State of Iraq
Southeast Asia
Spokesman: Philippine rogue rebel just ill, not dead
Rogue Muslim rebel leader Ameril Umbrakato, whose forces have threatened the peace efforts of the Philippine government, has fallen ill, said a spokesman for his group on Saturday. However he is not dead despite a number of reports about his demise, said Abu Misri Mama, spokesman of the Bangsamoro Islamic Freedom Fighters splinter faction.

Mama said, "Four days ago, (Umbrakato) was walking around the camp when his vision darkened and he collapsed. He regained consciousness three minutes later and told his followers they should go back because he did not feel well."


If we had a CIA worth anything at all, we'd be spreading a story about how the assassin had poisoned Ameril's mushrooms...

Mama said that another terrorist a vice-commander had taken Umbrakato to a doctor and he had not been seen since. The other terrorist vice-commander said he was merely suffering from asthma. But others in the rebel group said that Umbrakato could barely speak and was communicating by writing.

Mama said that if the he died, they would announce it publicly.

The local army commander, Major General Rey Ardo, said he had also heard reports of Umbrakato's death or that he had suffered a stroke, but had not verified them. He repeated an earlier offer to have Umbrakato treated at a military hospital.

Von Al-Haq, a spokesman for the Moro Islamic Liberation Front (MILF), said he had also heard similar reports but could not confirm them.

Umbrakato and his group broke from the MILF after the latter opened peace talks with the government. Umbrakato, thought to have as many as a 1,000 followers, rejected the talks and accused his former comrades of abandoning the fight.

He was one of two hard-line MILF leaders who led large-scale attacks across Mindanao in August 2008 after the Supreme Court outlawed a draft peace deal that would have given the MILF control over vast areas of the south. About 400 people died and 750,000 were displaced in that attack.

In recent months, members of Umbrakato's "freedom fighters" have clashed with MILF members in disputes over territory.

This article starring:
Ameril Umbrakato
Von Al-Haq
Posted by: ryuge || 11/27/2011 00:00 || Comments || Link || E-Mail|| [337 views] Top|| File under: Moro Islamic Liberation Front
Syria-Lebanon-Iran
Arab League Draws Up Sanctions against Syria
[An Nahar] Arab finance ministers gathered in Cairo on Saturday drew up a list of economic sanctions against Syria that they will present to foreign ministers for adoption, a communique said.

The recommendation -- which includes a ban on Syrian officials visiting any Arab country and the freezing of government assets -- comes after
Hereditary President-for-Life Bashir Pencilneck al-Assad's


Lord of the Baath...


regime defied an ultimatum to allow in observers amid a lethal crackdown on protest.

Arab top diplomats will meet in Cairo on Sunday to vote on the sanctions.

The list of punitive measures also included the suspension of flights and a halt to any transactions with the Syrian government and its central bank.

Arab states are also called to freeze any investments for projects in Syria.

The Arab League


...an organization of Arabic-speaking states with 22 member countries and four observers. The League tries to achieve Arab consensus on issues, which usually leaves them doing nothing but a bit of grimacing and mustache cursing...


had set a Friday deadline for Damascus


...Capital of the last overtly fascist regime in the world...


to agree to the details of the observers' mission, part of a reform deal Syria had previously said it accepted.

If adopted, the sanctions are likely to have a crippling effect on Syria which relies on its Arab neighbors for half of its exports and a quarter of its imports.

The United Nations


...where theory meets practice and practice loses...


estimates that the Syrian government's crackdown has cost more than 3,500 lives since March.


Posted by: Fred || 11/27/2011 00:00 || Comments || Link || E-Mail|| [404 views] Top|| File under: Govt of Syria
At Least 24 Killed in Syria Clashes
[An Nahar] At least 24 civilians and members of the security forces were killed in attacks in Syria on Saturday as Arab League


...an organization of Arabic-speaking states with 22 member countries and four observers. The League tries to achieve Arab consensus on issues, which usually leaves them doing nothing but a bit of grimacing and mustache cursing...


finance ministers met in Cairo to draw up economic sanctions against Damascus.


...Capital of the last remaining Baathist regime in the world...


Deserters killed eight soldiers and members of the security forces and

maimed

40 more in an attack in Idlib in northwest Syria, the Syrian Observatory for Human Rights said.

"A group of deserters attacked a squad of soldiers and security agents in a convoy of seven vehicles, including three all-terrain vehicles, on the road from Ghadka to Maaret Numan," the

Britannia

-based watchdog said.

"Eight were killed and at least 40 more were

maimed

. The deserters were able to withdraw without suffering any casualties," it added.

The rebel Free Syrian Army said in a statement it was behind the attack.

Elsewhere, 16 civilians, including two children aged nine and 10, were

rubbed out

by security forces -- 15 in Homs and Qussayr in central Syria and another in Deir al-Zour in the east, the Observatory said.

It added that the bodies of three men

set to sit in solemn silence in a dull, dark dock, in a pestilential prison with a life-long lock

several days ago in Homs and Idlib were returned to their families.

The Observatory said at least 10 members of the security forces were killed in

festivities

with mutinous soldiers in Deir al-Zour on Friday.

The same day, the Syrian military confirmed that six elite pilots and four others were killed in an attack on Thursday, and accused foreign powers of supporting acts of terror inside the country.

"An armed terrorist gang murdered six pilots, an officer and three junior officers working for the military air base" on Thursday, the army said in a statement quoted by the state news agency SANA.

The ambush "took place on the Palmyra-Homs road," it said.

Thursday's attack was also claimed by the Free Syrian Army which said seven military pilots were killed in an ambush on a bus.

The rebel army has stepped up attacks on regime targets in recent weeks in a bid to topple the government of
Hereditary President-for-Life Bashir Pencilneck al-Assad


The Scourge of Hama...


who has waged a bloody crackdown on pro-democracy protesters since mid-March.

The Free Syrian Army claims to have some 20,000 deserters in its ranks. The group's chief, Riad Assad, is based in Turkey.


Posted by: Fred || 11/27/2011 00:00 || Comments || Link || E-Mail|| [315 views] Top|| File under: Govt of Syria
Who's in the News
47
[untagged]
5
Govt of Pakistan
3
Govt of Syria
1
Boko Haram
1
Commies
1
al-Qaeda in North Africa
1
Hamas
1
Islamic State of Iraq
1
al-Qaeda in Pakistan
1
Moro Islamic Liberation Front
Bookmark
E-Mail Me
The Classics
The O Club
Rantburg Store
The Bloids
The Never-ending Story
Thugburg
Gulf War I
The Way We Were
Bio
Merry-Go-Blog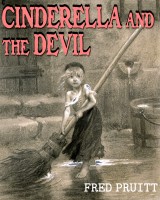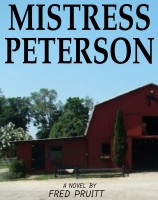 On Sale now!


A multi-volume chronology and reference guide set detailing three years of the Mexican Drug War between 2010 and 2012.

Rantburg.com and borderlandbeat.com correspondent and author Chris Covert presents his first non-fiction work detailing the drug and gang related violence in Mexico.

Chris gives us Mexican press dispatches of drug and gang war violence over three years, presented in a multi volume set intended to chronicle the death, violence and mayhem which has dominated Mexico for six years.
Click here for more information


Meet the Mods
In no particular order...


Steve White
Seafarious
Pappy
lotp
Scooter McGruder
john frum
tu3031
badanov
sherry
ryuge
GolfBravoUSMC
Bright Pebbles
trailing wife
Gloria
Fred
Besoeker
Glenmore
Frank G
3dc
Skidmark
Alaska Paul



Better than the average link...



Rantburg was assembled from recycled algorithms in the United States of America. No trees were destroyed in the production of this weblog. We did hurt some, though. Sorry.
18.210.11.249