Afghanistan
Suicide bomber attacks Afghan security offices in Kabul
A building belonging to Afghanistan's National Directorate of Security (NDS) has been attacked by a suicide bomber in the capital, Kabul, officials have told the BBC.

A loud explosion was heard, followed by gunfire around the building.

It is close to the interior ministry and other key government offices.

It is not yet clear who the attackers are, but the Taliban have over the past two years launched several high profile attacks in Kabul.

It is also unclear whether there are any casualties.

The area involved in central Kabul is heavily barricaded and also houses several Western embassies.

The main explosion took place around noon local time (07:30 GMT). A plume of smoke rose from the area, and gunfire and police sirens were then heard.

The international military coalition in Afghanistan confirmed the explosion and gunfire but had no further details.
Posted by: tipper || 01/16/2013 03:30 || Comments || Link || E-Mail|| [336063 views] Top|| File under:
Africa North
BP Gas Site: Brits Caught Up In Hostage Drama
"Several" British nationals are caught up in a terrorist attack at a gas field in Algeria where workers have been taken hostage.

An Islamist militant group has claimed to have kidnapped up to 41 foreign nationals - including seven Americans and an Irishman in a dawn raid on the gas facility part-operated by BP, Sonatrach (the Algerian national oil company), and Statoil in Algeria.

Three people have reportedly been killed in the attack on the plant situated in the east of the country near the Libyan border.

Prime Minister David Cameron chaired a 45-minute meeting of the Government's crisis committee Cobra on the attack, attended by ministers from the Foreign Office and Ministry of Defence, as well as officials from other agencies.

His official spokesman said afterwards: "The ongoing incident has involved various nationalities, including several British nationals.

"We are working with BP to support the families of staff and provide consular assistance."
Posted by: tipper || 01/16/2013 12:25 || Comments || Link || E-Mail|| [336068 views] Top|| File under:
Mali conflict: French set for key ground combat
Nothing says military strategy like telling your enemy what you are going to do.


French troops are set for their first major ground combat with Islamist rebels in Mali after heading out from the capital, Bamako.

A convoy of about 30 armoured vehicles set out on Tuesday for Diabaly, 350km (220 miles) to the north, a town captured by the rebels on Monday.

The first units of an African force are set to arrive on Wednesday to bolster the French.

France intervened last Friday to halt the Islamists' drive to the capita
Posted by: tipper || 01/16/2013 04:09 || Comments || Link || E-Mail|| [336070 views] Top|| File under:
France military says Mali town Konna 'not recaptured'
[BBC.CO.UK] French military officials have denied an earlier claim by the Malian army that the central town of Konna has been recaptured by government forces.


Harrisburg remains uncaptured, too.




La Belle France

launched its military intervention last Friday after Islamists seized Konna and began advancing further south.


Nobody's taken Saskatoon, either...


Another central town, Diabaly, was captured by rebels on Monday.
Continued on Page 49
Posted by: Fred || 01/16/2013 00:00 || Comments || Link || E-Mail|| [336066 views] Top|| File under: al-Qaeda in North Africa
France deploys armoured vehicles towards northern Mali
[FRANCE24] France deployed a convoy of armoured tanks towards Mali's restive north from the capital Bamako on Tuesday, as part of an expanding joint Malian-French offensive to retake the region from Islamist rebels.


I've actually never laid eyes on an unarmored tank. Where do they get these people?




It's France24. AFP calls them "armoured vehicles", and has a photo so the reader can judge for himself.

Witnesses said hundreds of Malian and French troops in armoured vehicles were headed to Diabaly, a town 400 kilometres (250 miles) north of the capital that was seized by the rebels on Monday. Another convoy was seen leaving Bamako in a northerly direction.
Posted by: Fred || 01/16/2013 00:00 || Comments || Link || E-Mail|| [336076 views] Top|| File under: al-Qaeda in North Africa
Italy suspends activity at Benghazi consulate, withdraws staff
[Al Ahram]

Italia

suspended activity at its consulate in Benghazi and withdrew staff for security reasons on Tuesday after a gun attack on its consul at the weekend which underlined the precarious security situation in the North African state.

Unidentified

gunnies

opened fire on Guido De Sanctis's heavily armoured car in Benghazi, Libya's second city, on Saturday. The diplomat was unhurt but the attack was a reminder of the Sept. 11 attack on the U.S. mission there that killed the ambassador and three other Americans.

The foreign ministry said "attempts to destabilise" Libya showed that the international community needed to intensify its support for the governmentin Tripoli


...a confusing city, one end of which is located in Lebanon and the other end of which is the capital of Libya. Its chief distinction is being mentioned in the Marine Hymn...

.
Posted by: Fred || 01/16/2013 00:00 || Comments || Link || E-Mail|| [336066 views] Top|| File under: Arab Spring
ANP kills three terrorists near Libya, Niger border
[MAGHAREBIA] The Algerian army on Monday (January 14th) killed three

beturbanned goons

and

maimed

two others in the region of Meskeline, 300km south-east of Djanet, APS reported.

The terrorist group attempted to infiltrate Algeria through the common border area with Niger and Libya, according to a defence ministry statement. Five automatic weapons and one all-terrain vehicle were seized in the operation. The ministry added that the army would "guarantee border security against all attacks on national territorial integrity".
Posted by: Fred || 01/16/2013 00:00 || Comments || Link || E-Mail|| [336064 views] Top|| File under: al-Qaeda in North Africa
Two policemen maimed in Benghazi bomb attack
Two policemen were injured, one seriously, when their patrol was attacked in Benghazi, the official Libyan News Agency (LANA) reported on Tuesday.

Unidentified assailants threw a bomb into the policemen's car Monday night. Security forces later detained the occupants of two suspect vehicles for questioning over the attack, dpa reported.
Posted by: Steve White || 01/16/2013 00:00 || Comments || Link || E-Mail|| [336065 views] Top|| File under:
Arabia
UAE Court Jails Citizen for Spying
[An Nahar] A United Arab Emirates court sentenced an Emirati national married to an Iranian woman to seven years in jail on Tuesday after convicting him of spying, the official WAM news agency reported.

Salem Musa Fairuz Khamis was convicted of "having contact with a foreign country" at the Supreme Federal Court, the UAE's highest court, WAM said.

The defendant had confessed to establishing contact in 2008 with two officials at an unnamed consulate "to help him with a private matter concerning his Iranian wife," it said.
Continued on Page 49
Posted by: Fred || 01/16/2013 00:00 || Comments || Link || E-Mail|| [336065 views] Top|| File under: Govt of Iran
Caribbean-Latin America
Policia Federal to reinforce Zacatecas

For a map, click here. For a map of Zacatecas state, click here.

By Chris Covert
Rantburg.com

Mexican Policia Federal units will continue to patrol the roads and highways of Zacatecas and more reinforcements are coming, according to Mexican news reports.

In a news account published in the website of El Sol de Zacatecas news daily, Zacatecas governor Miguel Alonso Reyes was quoted saying that Mexico interior minister, Miguel Osorio Chong has promised to keep Mexican federal security forces patrolling the state.

Govenor Alonso Reyes recounted a meeting with Osorio Chong last Thursday in which the Secretaria de Gobernacion (SEGOB), the official name for the interior minister, iterated federal support for security operations in the state.

Two weeks ago in a required report, SEGOB said that Policia Federal units would be dispatched to the border area between Jalisco and Michoacan states in the wake of a spike in violence in that area.

The area to be reinforced is well south of Zacatecas state. Another trouble spot for Zacatecas state has been the border area with Jalisco state to its south. Already Mexican Army troops patrol the area and maintain a large base.

SEGOB last December folded the old Secretaria de Seguridad Publica (SSP) -- the controlling agency for the Policia Federal -- into a separate sub agency of SEGOB, while discussions in Mexico City among legislators continue with President Enrique Pena's newly proposed Gendarmaria Nacional continue. What form and what mission the new police force will take remains a mystery. Despite its new role in SEGOB, Policia Federal units are constantly being shifted to trouble spots in Mexico, much as they was used during the term of former president Felipe Calderon.

Alonso Reyes also said that SEGOB has committed to keeping Mexican Army and Naval Infantry troops in the state. Zacatecas currently houses three Mexican Army rifle battalions in the state in the form of several rifle company sized installations.

Chris Covert writes Mexican Drug War and national political news for Rantburg.com
Posted by: badanov || 01/16/2013 00:00 || Comments || Link || E-Mail|| [336064 views] Top|| File under:
39 die in central Mexico since Sunday

For a map, click here.


By Chris Covert
Rantburg.com

A total of 39 unidentified individuals have been murdered or have been found dead in Mexico state and in Mexico's capital since Sunday, according to Mexican news accounts.

A news item posted on the website of El Sol de Mexico news daily Monday said that 14 individuals were found in three separate sites Monday in Mexico state.

An unidentified spokesman with the Mexico state Procuraduria General del Etstado (PGE) or attorney general reported that six of the dead were found in Toluca, the state capital of Mexico state, wrapped in plastic bags and stuffed inside a vehicle in Zinacantepec colony. Another five were found in El Seminario colony, and two more were found dead in Santiago Tianguistenco colony.

According to a news item posted on Animal Politico website, a total of 17 dead have been found since Sunday including the 13 found dead Monday.

The report also quoted Procuraduria General de Justicia del Distrito Federal (PGJDF) Rodolfo Fernando Rios Garza saying 22 more victims have been found in Distrito Federal since last Sunday. Violent incidents also included three kidnappings in Venustiano Carranza and Alvaro Obregon.

Rios Garza insisted that some of the shootings and deaths in Distrito Federal were isolated incidents, with little connection to organized crime.

Chris Covert writes Mexican Drug War and national political news for Rantburg.com
Posted by: badanov || 01/16/2013 00:00 || Comments || Link || E-Mail|| [336065 views] Top|| File under:
India-Pakistan
Violence Kills 12 Pakistan Security Forces
[An Nahar] At least 12 Pak security personnel have been killed in

festivities

and a landmine

kaboom

in the two regions of the country most troubled by

Death Eater

s, officials said Tuesday.

In the northwestern tribal belt, officials said dozens of

gun-hung tough guys

attacked a checkpoint overnight, sparking

festivities

that killed six security personnel and four

myrmidon

s.

The fighting broke out in the northwestern Khyber district, where troops are frequently locked in

festivities

with homegrown Islamist militia Lashkar-e-Islam.
Continued on Page 49
Posted by: Fred || 01/16/2013 00:00 || Comments || Link || E-Mail|| [336065 views] Top|| File under: Lashkar-e-Islami
Policeman shot dead in Sohrab Goth
[Dawn] A policeman was

bumped off

in Sohrab Goth in the early hours of Monday, officials said.

They added that Shabbir Moazzam, 35, was

rubbed out

in his house in Jamali Goth within the remit of the Sohrab Goth

cop shoppe

.

The latest incident has brought the number of police officials killed in the city over the past two weeks to five. Over 120

coppers

were killed in Bloody Karachi
Continued on Page 49
Posted by: Fred || 01/16/2013 00:00 || Comments || Link || E-Mail|| [336064 views] Top|| File under: TTP
Iraq
Suicide attack in Iraq kills 10 outside political office
At least 10 people have been killed in a bomb attack on a political office in northern Iraq, officials say.

More than 90 people are reported to have been injured in the attack on offices of the Kurdish Democratic Party (KDP) in the city of Kirkuk.

The KDP is led by the president of the largely autonomous Kurdish region, Massoud Barzani.

Police say the blast was caused by a vehicle driven by a suicide bomber and caused considerable damage.

Kirkuk has a population of Kurds, Arabs and Turkomen, who each claim ownership of the city and the region's oil resources.

Baghdad and the Kurdish authorities had been planning to hold talks over the disputed territory.

Although sectarian violence has decreased in Iraq since the height of the insurgency in 2006 and 2007, attacks are still common.

Two more people were killed and 20 others wounded in a second attack outside the offices of another political party in Tuz Khurmato 55 miles (85km) to the south.
Posted by: tipper || 01/16/2013 03:42 || Comments || Link || E-Mail|| [336064 views] Top|| File under:
Suicide bomb kills Sunni Iraqi MP, six others
[Al Ahram] A

jacket wallah

killed a Sunni Iraqi MP and six others Tuesday, wrapping his arms around the

politician

before blowing himself up, officials said, amid a political crisis engulfing the country.

The killing of Ayfan Saadun al-Essawi comes just two days after Finance Minister Rafa al-Essawi, a fellow Sunni and a member of the same tribe and political bloc, escaped an apparent

liquidation

attempt as his convoy was passing near where Tuesday's attack took place.

It is likely to further enflame tensions with Iraq already grappling with a political crisis that has pitted Prime Minister Nuri al-Maliki against Essawi's secular Sunni-backed Iraqiya bloc.
Continued on Page 49
Posted by: Fred || 01/16/2013 00:00 || Comments || Link || E-Mail|| [336064 views] Top|| File under: al-Qaeda in Iraq
Southeast Asia
Suspect in Thai karoke pub attack arrested
A man was arrested in Narathiwat province for his alleged involvement in an terrorist insurgency attack on a karaoke pub and a restaurant in the province earlier this month. The suspect was identified as Kareeya Pi, one of five men who opened fire on the pub and the restaurant on January 9. Four were wounded in the attack.

Thai marines conducted a raid in Ngee Ngor district and nabbed the suspect at his house after monitoring him and other suspects for days after the attack.

Capt Somkiat Ponprayoon, commander of the marine unit, claimed Kareeya confessed during interrogation to being one of the gang and to being responsible for identifying the venue and cooperating with other suspects. He identified two of the other four as Asem Bueraheng and Maroemuelee Kajaekasor, both of whom are now hiding in Ruesoh district.
Posted by: ryuge || 01/16/2013 00:00 || Comments || Link || E-Mail|| [336064 views] Top|| File under:
Syria-Lebanon-Iran
Car bombs kill at least 22 in northern Syria
Suicide bombers driving vehicles packed with explosives blew themselves up near security targets in northern Syria on Wednesday, killing at least 22 people, state-run media and activists said.

The near-simultaneous attacks in the city of Idlib brought the carnage of Syria's civil war to a second major urban center in the country's north in as many days, following the massive blasts a day earlier that killed 87 people at a university in the commercial hub of Aleppo.

There were conflicting reports about the number of explosions Wednesday in Idlib, where rebels fighting to topple President Bashar Assad control much of the countryside, while the regime remains in charge of the city itself.


Suicide bombers won't be effective unless they're on a boat and they ram the Russian ship with Assad on it...
Posted by: tipper || 01/16/2013 12:41 || Comments || Link || E-Mail|| [336069 views] Top|| File under:
Al-Nusra Front 'Mufti' Killed in Syria's Daraa
[An Nahar] A top Jordanian Salafist leader said on Tuesday the "mufti" of the jihadist al-Nusra Front in Syria's southern province of Daraa has been in a killed in raid.

"Riyad Hdeib, or Abu Hamzah, was martyred in a regime raid on Daraa on Monday. Hdeib was al-Nusra's mufti in Daraa," Abed Shehadeh, known as Abu Mohammad Tahawi, told Agence

La Belle France

Presse.

Hdeib, a 32-year-old father of six, worked as a teacher in Amman before going to Syria for jihad seven months ago, according to Tahawi.
Continued on Page 49
Posted by: Fred || 01/16/2013 00:00 || Comments || Link || E-Mail|| [336065 views] Top|| File under: al-Nusra
Explosions kill 83 at Syrian university as exams begin
[REUTERS] Two

kaboom

s tore through one of Syria's biggest universities on the first day of student exams on Tuesday, killing 83 people and wounding dozens, a monitoring group said.

Bloodshed has disrupted civilian life across Syria since a violent government crackdown in early 2011 on peaceful demonstrations for democratic reform turned the unrest into an armed insurgency bent on overthrowing Hereditary President-for-Life Bashir Pencilneck al-Assad.


Supressor of the Damascenes...



More than 50 countries asked the United Nations


...an organization originally established to war on dictatorships which was promptly infiltrated by dictatorships and is now held in thrall to dictatorships...


Security Council on Tuesday to refer the crisis to the
International Criminal Court


... where Milosevich died of old age before being convicted ...


, which prosecutes people for genocide and war crimes. But Russia - Assad's long-standing ally and arms supplier - blocked the initiative, calling it "ill-timed and counterproductive.

Each side in the 22-month-old conflict blamed the other for Tuesday's blasts at the University of Aleppo, located in a government-held area of Syria's most populous city.

Some activists in Aleppo said a government attack caused the

kaboom

s, while state television


... and if you can't believe state television who can you believe?


accused "terrorists" - a term they often use to describe the rebels - of firing two rockets at the school. A rebel fighter said the blasts appeared to have been caused by "ground-to-ground" missiles.

The Syrian Observatory for Human Rights, a

Britannia

-based monitoring group, said 83 people were killed and dozens

maimed

, but it could not identify the source of the blasts.

"Dozens are

at death's door

," the Observatory said in a statement, citing doctors and students.

State television showed a body lying on the street and several cars burning. One of the university buildings was damaged.

Video footage showed students carrying books out of the university after one of the

kaboom

s, walking quickly away from rising smoke. The camera then shakes to the sound of another

kaboom

and people begin to run.

"A cowardly terrorist act targeted the students of Aleppo University as they sat for their mid-term examinations," Syria's United Nations ambassador, Bashar Ja'afari, told the U.N. Security Council in New York. He said 82 students had died and 162 more were

maimed

.

If confirmed, the government's report of a rocket attack would suggest rebels in the area had been able to obtain and deploy more powerful weapons than previously used.

The nearest rebel-controlled area, Bustan al-Qasr, is more than a mile away from the university.

Activists rejected the suggestion that

cut-throats

were behind the attack, however, and instead blamed the government.

"The warplanes of this criminal regime do not respect a mosque, a church or a university," said a student who gave his name as Abu Tayem.
Posted by: Fred || 01/16/2013 00:00 || Comments || Link || E-Mail|| [336064 views] Top|| File under: Govt of Syria
Russian Consulate in Aleppo temporarily suspends activity
The activity of the Consulate General of Russia in Aleppo has been temporarily suspended, a representative of the Russian Embassy in Syria told RIA Novosti on Tuesday.

"The Consulate General in Aleppo has temporarily suspended its work. It is now necessary to contact the consular office of the Russian Embassy in Damascus for all consular matters", the source said.

Posted by: Steve White || 01/16/2013 00:00 || Comments || Link || E-Mail|| [336066 views] Top|| File under:
Who's in the News
56
[untagged]
6
al-Qaeda in North Africa
5
Govt of Syria
4
Govt of Pakistan
2
Govt of Iran
2
Arab Spring
1
al-Qaeda in Iraq
1
al-Nusra
1
Lashkar-e-Islami
1
Salafists
1
TTP
Bookmark
E-Mail Me
The Classics
The O Club
Rantburg Store
The Bloids
The Never-ending Story
Thugburg
Gulf War I
The Way We Were
Bio
Merry-Go-Blog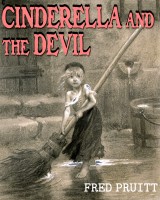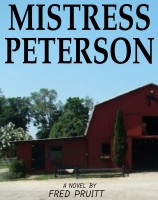 On Sale now!


A multi-volume chronology and reference guide set detailing three years of the Mexican Drug War between 2010 and 2012.

Rantburg.com and borderlandbeat.com correspondent and author Chris Covert presents his first non-fiction work detailing the drug and gang related violence in Mexico.

Chris gives us Mexican press dispatches of drug and gang war violence over three years, presented in a multi volume set intended to chronicle the death, violence and mayhem which has dominated Mexico for six years.
Click here for more information


Meet the Mods
In no particular order...


Steve White
Seafarious
tu3031
badanov
sherry
ryuge
GolfBravoUSMC
Bright Pebbles
trailing wife
Gloria
Fred
Besoeker
Glenmore
Frank G
3dc
Skidmark



Better than the average link...



Rantburg was assembled from recycled algorithms in the United States of America. No trees were destroyed in the production of this weblog. We did hurt some, though. Sorry.
35.172.111.47

Help keep the Burg running! Paypal: