Afghanistan
Afghan forces banned from calling Nato air strikes
[Dawn] Afghan ground forces will be barred from calling in NATO


...the North Atlantic Treaty Organization. A cautionary tale of cost-benefit analysis....


air strikes after an attack killed a number of children this week, President Hamid Maybe I'll join the Taliban Karzai
... A former Baltimore restaurateur, now 12th and current President of Afghanistan, displacing the legitimate president Rabbani in December 2004. He was installed as the dominant political figure after the removal of the Taliban regime in late 2001 in a vain attempt to put a Pashtun face on the successor state to the Taliban. After the 2004 presidential election, he was declared president regardless of what the actual vote count was. He won a second, even more dubious, five-year-term after the 2009 presidential election. His grip on reality has been slipping steadily since around 2007, probably from heavy drug use...
said Saturday.

"I issue a decree, from tomorrow none of the Afghan forces are allowed to ask for foreign air support under any conditions," he said in an address to young officers at a military academy in Kabul.

"Our forces ask for air support from foreigners and children get killed in an air strike," he said.

This was apparently a reference to an attack during an overnight raid by combined Afghan and NATO ground forces on a Taliban hideout in a remote eastern region on Wednesday.

Initial reports said 10 civilians, including five children and four women, were killed when the air strike was called in.


There was absolutely no mention of the bloody-handed Taliban savages who were using them as human shields.


Three

Taliban capo

s, including a notorious Al-Qaeda-linked

thug

leader called Shahpoor, were also killed in the raid, Afghan officials said.


Ah ha! There WAS some mention of the bloody-handed Taliban savages who were using the civilians as human shields. Fancy that.


Civilian casualties caused by NATO forces fighting Taliban Islamist

Orcs and similar vermin

are a highly sensitive issue and are regularly condemned by Karzai.


Because it works so well with NGOs, the UN, and hand-wringing apologists wielding pseudo-moralistic tropes.


"We are happy the foreign troops are withdrawing from Afghanistan," he said, referring to the scheduled withdrawal of US-led NATO combat troops by the end of next year.

"I have been arguing with the foreign troops, don't bombard our houses, don't go to our villages, don't disrespect our people. And we hear our forces partnered with foreign forces are violating human rights


One man's rights are another man's existential threat.


Karzai said Afghan forces would be able to defend the country after the foreign troops withdraw.


Because Afghan troops have been ever-so effective... starting -- NOW!


"I agree we are passing through a challenging phase, but we are the owners of this country.

"America is not the owner of this country, Pakistain is not the owner of this country, Germany is not the owner of this country,

La Belle France

is not the owner of this country.
And NO country with half a brain would want anything to do with a bunch of sub-human savages like us, unless we have been nuked beyond the stone-age first!!! (Thankfully for us, no one has done that yet -- because it would be hard to take primitives like us beyond the stone-age. And we're already familiar with life in the stone-age! Bwahahahaha!!!!)
"And fortunately, we will show to the world that we can protect our country, and we can defend our country."More than 3,200 NATO troops, mostly Americans, have died in support of Karzai's government in the 11-year war since the Taliban were ousted by a US invasion in 2001, but relations between the president and the US are often prickly.
Posted by: Fred || 02/17/2013 00:00 || Comments || Link || E-Mail|| [336077 views] Top|| File under: Taliban
Africa Horn
One Killed in Car-Bomb at Somali Capital Restaurant
[An Nahar] At least one person was killed Saturday by a

boom-mobile

in the latest of a string of attacks in Somalia's war-ravaged capital, set off outside a popular beachside restaurant, police said.

"We have reports that one person was killed and another was injured in the blast," said police officer Hussein Ali, who was nearby when the car went kaboom!.

The

kaboom

took place close to Mogadishu's famous Lido beach, which is usually crowded on a weekend with families enjoying the sand, playing football or swimming in the Indian Ocean waves.

"The car was laden with explosive and set off in the parking area... it was a huge blast," Ali added, noting that several other cars and the building were also damaged.

No group immediately

grabbed credit

for the blast, but Al-Qaeda-linked Shabaab Islamic fascisti have launched a series of guerrilla-style attacks in Mogadishu in recent months.

The Islamic fascisti have vowed to topple newly elected President Hassan Sheikh Mohamuod, who took office in September after being chosen by the country's new parliament.

But the once powerful-Shabaab



... the Islamic version of the old Somali warlord...


are on the back foot inside Somalia, having fled a string of key towns ahead of a 17,000-strong African Union


...a union consisting of 53 African states, most run by dictators of one flavor or another. The only all-African state not in the AU is Morocco. Established in 2002, the AU is the successor to the Organisation of African Unity (OAU), which was even less successful...


force which is also fighting alongside Somali soldiers.

Æthiopian troops are also battling the Shabaab in the southwest of Somalia.

On Thursday, AU troops and government forces seized the towns of Janalle, Aw Dhigle and Barire, some 80 kilometers (50 miles) southwest of the capital Mogadishu, the latest Shabaab bases to fall.

However,


it was a brave man who first ate an oyster...


the Shabaab remain a potent threat, still controlling rural areas as well as carrying out guerrilla attacks in areas apparently under government control.

Some, retreating ahead of AU-led assaults, have relocated to the northern Golis mountains in Somalia's semi-autonomous Puntland


...a region in northeastern Somalia, centered on Garowe in the Nugaal province. Its leaders declared the territory an autonomous state in 1998. Puntland and the equally autonomous Somaliland seem to have avoided the clan rivalries and warlordism that have typified the rest of Somalia, which puts both places high on the list for Islamic subversion...


region.

Posted by: Fred || 02/17/2013 00:00 || Comments || Link || E-Mail|| [336093 views] Top|| File under: al-Shabaab
Africa North
Arrests in Egypt Anti-Morsi Clashes
[An Nahar] Egypt's interior ministry said on Saturday police tossed in the slammer
Book 'im, Mahmoud!
60 people across the country during violent protests the night before targeting government and police buildings.

In Cairo, police arrested 30 people in

festivities

outside one of the presidential palaces, the ministry said in a statement.

Opposition activists have organised almost weekly protests every Friday which often dissolve into

festivities

at a presidential palace.

Last Friday, Islamist supporters of Mohammed Morsi, a former

Moslem Brüderbund

leader, staged their own rally in Cairo in support of the president.

The country is divided between Morsi's supporters -- many of them Islamists -- and liberal-led opposition groups that want more representation in government and amendments to an Islamist-drafted constitution.

The opposition organised mass rallies in November and December when Morsi adopted now-repealed powers placing his decisions beyond judicial review.

However,


ars longa, vita brevis...


the protests have now dwindled in size to hardcore Morsi opponents and dozens of activists who target presidential palaces with petrol bombs, prompting police to respond with tear gas and birdshot.

Posted by: Fred || 02/17/2013 00:00 || Comments || Link || E-Mail|| [336070 views] Top|| File under: Arab Spring
Egyptian police publicly beat to death man suspected of killing officer
[Al Ahram] Egyptian

coppers

beat to death in public a man they believed was the killer of a police officer who was shot on Saturday morning in the Upper Egypt governorate of Beni Suef, according to Ahram's Arabic news website

news hound

.

Investigations officer Captain Hesham Kamal El-Din Ta'ma was shot in Beni Suef city in the early hours of Saturday morning while he was breaking up a brawl involving firearms between two families in El-Ghamrawi and Ezbet El-Safih areas.

Ta'ma was transported to Al-Zahra' Hospital in Beni Suef city, but

departed this vale of tears

an hour later.

During the slain officer's military funeral, several

coppers

and personnel, who had jugged
Keep yer hands where we can see 'em, if yez please!
Hossam Abo El-Regal, a man they accused of killing Ta'ma, in an apartment in Beni Suef city, then led him to the site of the funeral, tied him down in a mini-truck, and beat him to death as tens of mourners watched.

According to Ahram Online's

news hound

on the scene, the officers and police personnel attacked Abo El-Regal in the presence of senior security and political officials in Beni Suef who were leading the procession, including General Ahmed Shaarawi, the governorate's security director and and Maher Beybers, Beni Suef's governor.

Posted by: Fred || 02/17/2013 00:00 || Comments || Link || E-Mail|| [336082 views] Top|| File under: Arab Spring
Arabia
Bahrain Police Fire Tear Gas at Protester's Funeral
[An Nahar] Clashes broke out on Saturday at the funeral in Bahrain of a teenager killed in protests marking the second anniversary of a Shiite-led uprising, with police using tear gas against mourners, witnesses said.

The security forces blocked access to Hussein al-Jaziri's funeral in the Shiite-populated village of Daih near the capital Manama, firing tear gas and stun grenades to disperse dozens of people trying to push their way through.

Jaziri, 16, died on Thursday after being shot in the stomach by security forces, according to al-Wefaq, the main Shiite opposition bloc, during Shiite-led protests against the kingdom's Sunni rulers in which a policeman was also killed.

The BNA news agency reported late Friday that two

coppers

had been placed in "preventive detention" in connection with Jaziri's death.

After the burial, which witnesses said was attended by thousands of people, a crowd of protesters tried to march on "Pearl Square" in Manama, the focus of the February-March 2011 uprising.

Witnesses said several people

were maimed

when police fired tear gas to disperse them. One was seriously

maimed

when hit by buckshot fired by security forces, al-Wefaq said on Twitter.

The authorities earlier said four people were tossed in the calaboose
Drop the rod and step away witcher hands up!
after an overnight attack on security forces that

maimed

four

coppers

.

Posted by: Fred || 02/17/2013 00:00 || Comments || Link || E-Mail|| [336075 views] Top|| File under: Arab Spring
Bangladesh
8 detained for questioning
[Bangla Daily Star] Police yesterday enjugged
... anything you say can and will be used against you, whether you say it or not...
eight persons for interrogation in connection with the murder of blogger Ahmed Rajib Haidar.

The Detective Branch of police, Criminal Investigation Department and Rapid Action Battalion
are trying to unearth the mystery behind the murder, said DMP sources.

Of the eight detainees, three were rounded up by detectives on specific information.

Police, however, did not give identities of the detainees.

Rajib was found dead on the road near his house at Palash Nagar in the capital's Pallabi on Friday night.

The victim's father, Md Najim Uddin, yesterday filed a murder case with Pallabi Police Station without naming any accused.

Autopsy of Rajib's body was done at Dhaka Medical College morgue. The body bore eight stab marks, said morgue sources.

Contacted, Abdul Latif Sheikh, officer-in-charge of Pallabi Police Station, said a CID team has collected evidence of the murder from the spot. The case will be transferred to DB today.

Rajib's family members said he joined Shahbagh protesters and spent whole Thursday night with friends, younger brother and brother's wife. He returned home in the morning and wanted to go back to Shahbagh around 3:00pm. But very tired, he could not do so.

In the evening, Rajib went outside to take tea with one of his friends and was killed on his way back home.

Some neighbours told his family members that they saw two unknown youths near of his house since the evening. They were acting suspiciously and seemed waiting for someone. According to witnesses, killers left the place using a road to Baishtek.

Meanwhile,


...back at the pool hall, Peoria Slim swung his cue at Hurley's head...


locals in Mirpur yesterday staged demonstrations demanding arrest and exemplary punishment to the killers of Rajib.

Posted by: Fred || 02/17/2013 00:00 || Comments || Link || E-Mail|| [336070 views] Top|| File under: Jamaat-e-Islami
Jamaat men fight with cops in Sylhet
[Bangla Daily Star] At least 40 people

were maimed

, two of them bullet-hit, as activists of Jamaat-e-Islami
...The Islamic Society, founded in 1941 in Lahore by Maulana Sayyid Abul Ala Maududi, aka The Great Apostosizer. The Jamaat opposed the independence of Bangladesh but has operated an independent branch there since 1975. It maintains close ties with international Mohammedan groups such as the Moslem Brotherhood. the Taliban, and al-Qaeda. The Jamaat's objectives are the establishment of a pure Islamic state, governed by Sharia law. It is distinguished by its xenophobia, and its opposition to Westernization, capitalism, socialism, secularism, and liberalist social mores...
and its student wing Islami Chhatra Shibir


... the student wing of the Jamaat-e-Islami Bangladesh...


clashed with police in Sylhet yesterday.

Twelve

coppers

were also among the injured.

Against such backdrop, the government yesterday decided to deploy four platoons of Border Guard Bangladesh at different strategic points of the district town from Sunday 6:00am, Lt Col Shafiul Azam, commanding officer of BGB-5 battalion confirmed.

Meanwhile,


...back at the pond, the radioactive tadpoles grown into frogs. Really big frogs, in fact...


of the two bullet-hit Shibir activists, condition of Ali Asgar Khan alias Rahat was stated to be critical. Rahat, a student of accounting at Madan Mohan (MC) College, was airlifted to Dhaka from Osmani Medical College Hospital, Sylhet.

Sadik Ahmed, the other

maimed

Shibir activist from the same college, received bullet in his leg, said police and party activists. He was admitted to a local clinic.

Twenty others with minor injuries were under treatment at different hospitals, said Sylhet city unit Jamaat Assistant Secretary Fakhrul Islam.

Police had to fire around 50 gunshots and teargas canisters during the nearly 25-minute clash, said Abdullah Al Azad Chowdhury, additional commissioner of Sylhet Metropolitan Police.

Azad said the clash ensued around 11:45am when over 250 activists of Jamaat and Shibir brought out a procession from Chouhatta and faced police resistance.

They were protesting against the deaths of three Jamaat-Shibir men killed in Cox's Bazar during a

shootout

with police on Friday. Fifty people including a number of

coppers

were maimed

during the clash.

As yesterday's procession reached Naya Sarak, some 400 feet off Chouhatta, police barred the Jamaat-Shibir men, Azad added.

Infuriated by the police resistance, unruly Jamaat-Shibir men hurled brick chips at the law enforcers, forcing the police to retaliate to dislodge them, he said.

Meanwhile,


...back at the pond, the radioactive tadpoles grown into frogs. Really big frogs, in fact...


the Barisal unit Nayeb-e-Ameer of Jamaat-e-Islami was incarcerated
Yez got nuttin' on me, coppers! Nuttin'!
from Port Road area in the city yesterday afternoon, reports our Barisal correspondent.

Officer-in-Charge of Kotwali Police Station Shakhawat Hossain said they had arrested Bazlur Rahman Bachchu in a case filed with the

cop shoppe

in connection with January 25 attacks on police.
Posted by: Fred || 02/17/2013 00:00 || Comments || Link || E-Mail|| [336072 views] Top|| File under: Jamaat-e-Islami
India-Pakistan
Arms dumped by militants in fields recovered
[Dawn] Security forces claimed on Friday to have recovered arms and ammunitions dumped in a field at Mastorai and Kas villages of Maidan.

Briefing

news hound

s Colonel Zulfiqar Bhatti, operational commander in Maidan, said security forces searched fields at Mastorai and Kas villages the other day after they got information from locals about dumping of arms and ammunitions in the fields.

He said one 12.7MM anti-aircraft gun, a machine gun along with 183 rounds and two hand grenades had been recovered from the fields. He said

cut-throats

had dumped these weapons in the fields while fleeing the area. The Maidan operational commander said efforts would be intensified to clear the area of illegal weapons.

Meanwhile,


...back at the wreckage, Captain Poindexter wished he had a cup of coffee. Even instant would do...


addressing a qaumi jirga at Lal Qilla on Friday, the Maidan operational commander called upon

cut-throats

to surrender to security forces. He also asked local people to equip their children with modern education and technology so that the area could be saved from destruction.

He said presence of the army was not aimed to rule this area but the only objective was to protect local people and maintain lasting peace. The operational commander said peace committees would be made functional again as they had played positive role in the past. He also asked parents to send their children to schools and colleges so that they could become doctors, engineers, lawyers and teachers.
Posted by: Fred || 02/17/2013 00:00 || Comments || Link || E-Mail|| [336072 views] Top|| File under: TTP
Large blast rips through Quetta; 63 killed
[Dawn] At least 63 people were killed and almost 200

maimed

Saturday when a large

kaboom

shook Quetta, the capital of restive Balochistan



...the Pak province bordering Kandahar and Uruzgun provinces in Afghanistan and Sistan Baluchistan in Iran. Its native Baloch propulation is being displaced by Pashtuns and Punjabis and they aren't happy about it...


province, police officials said.

The

kaboom

occurred near a market at the busy Kirani road area of the city, located close to Hazara Town, where a large population of the ethnic Hazaras community resides.

"At least 63 people have been killed by the blast. The dead include

women and kiddies

," Mir Zubair Mehmood, police chief of Quetta city, told

news hound

s. "The

kaboom

completely destroyed a two-storey building."

Earlier Wazir Khan Nasir,

a police brass hat

, had said that almost 200 people had been injured in the attack.

"It was a sectarian attack, the Shia community was the target," said Wazir Khan Nasir.


A

front man

for the banned


The word "banned" doesn't mean the same thing in Pakistain that it does in other places. I'm not sure what it actually does mean, but it doesn't mean 'forbidden,' and any 'prohibition' is purely theoretical.


Lashkar-e-Jhangvi


... a 'more violent' offshoot of Sipah-e-Sahaba Pakistain. LeJ's purpose in life is to murder anyone who's not of utmost religious purity, starting with Shiites but including Brelvis, Ahmadis, Christians, Jews, Buddhists, Rosicrucians, and just about anyone else you can think of. They are currently a wholly-owned subsidiary of al-Qaeda ...




grabbed credit

for Saturday's bloodshed, news agency

Rooters

reported.

"We fear more casualties. We have announced an emergency in hospitals," said provincial home secretary Akbar Hussain Durrani.

Durrani said the bomb was planted near the pillar of a building in the market.

Officials and witnesses said an angry mob surrounded the area after the blast and were not allowing

coppers

, rescue workers and

news hound

s to reach the site.

"They were angry and started a protest, some of them pelted police with stones," said Durrani.

"Some of them were armed and were firing gunshots in the air, now they have allowed police and rescue workers to reach on spot," he added.

Governor Balochistan Zulfikar Magsi has announced Sunday to be a province-wide day of mourning. The Majlis-e-Wahdat-e-

Mohammedan

een and the Hazara Democratic Party (HDP) have also called a strike in Quetta on Sunday in protest of Saturday's blast.

The

lovely provincial capital

has become a flashpoint for sectarian linked violence, where at least 93 people were killed in a series of bombing last month. A majority of the people killed in the Alamdar Road blasts on Jan 10 belonged to the Hazara Shia community.

It was Pakistain's worst sectarian attack, claimed by the banned Lashkar-e-Jhangvi.

Later that month, Prime Minister Raja Pervez Ashraf sacked the provincial government after relatives and Shia demonstrators refused to bury the blast victims for four days in protest.

The protestors demanded greater protection from the government and military.
Posted by: Fred || 02/17/2013 00:00 || Comments || Link || E-Mail|| [336069 views] Top|| File under: Lashkar e-Jhangvi
Iraq
Blasts Kill Senior Iraq Intelligence Officer, Four Others
[An Nahar] Back-to-back

suicide kaboom

s in northern Iraq killed the head of the country's intelligence academy and two of his guards on Saturday, officials said, in the latest in a surge in nationwide violence.

The blasts, the deadliest in a series of bombings that left five people dead across Iraq, come as the country grapples with nearly two months of anti-government protests and a political crisis.

The first bomber went kaboom! in front of Brigadier General Aouni Ali's home in Tal Afar, north of Storied Baghdad


...located along the Tigris River, founded in the 8th century, home of the Abbasid Caliphate...


, killing two of his guards including his brother Murad and wounding four others.

A second attacker killed the general himself, according to a colonel in the town's police force.

Ali, a Shiite Turkman, commands the Storied Baghdad Intelligence Academy, the main school for the country's intelligence service.

His house in his hometown of Tal Afar had minimal security, with a small guard shack at the gate, the colonel said.

Though lower-ranking officers and enlisted personnel are typically the victims of attacks on Iraqi security forces, senior officers including generals have also been targeted and killed.

No group

grabbed credit

for the violence.

But Sunni

hard boyz

linked to al-Qaeda often target security forces and government officials in a bid to erode confidence in the government and push Iraq back towards bloody the sectarian conflict of 2006-2007.

Also north of the capital on Saturday, a judge was killed by a magnetic "sticky bomb" attached to his car in the village of Sulaiman Pak, according to security and medical officials.

Ahmed al-Bayati, a Sunni Arab who is now a judge handling civil cases, had previously received threats when he worked as an anti-terror investigator, and had to pay kidnappers a $150,000 ransom after his son was snatched last year.

Elsewhere, a

roadside kaboom

killed an army lieutenant and

maimed

two soldiers in Heet, northwest of the capital.

Posted by: Fred || 02/17/2013 00:00 || Comments || Link || E-Mail|| [336073 views] Top|| File under: al-Qaeda in Iraq
Syria-Lebanon-Iran
Iran Brig. Gen. Hassan Shateri killed in last Israeli bombing in Syria?
This is about the twelfth story we've had sent to the Burg in the last few days about Shateri. May I ask that future posts and referrals focus on anything new that comes up?

The Free Syrian Army, one of the main rebel forces battling to topple Assad's minority Alawite regime, claimed Thursday that Shateri, along with several aides, was killed in Israel's Jan. 30 airstrike on Jamraya, near Zabadani.

There were unconfirmed reports at the time that there had been Iranian casualties in the air raid but FSA officials said the death of Shateri and his officers weren't disclosed at the time because to have done so would have had "consequences."

This wasn't explained but the Israelis claimed they blasted a convoy that was transporting Syrian-provided, Russian-built SA-17 anti-aircraft missiles to Lebanon for Hezbollah which would have directly challenged Israel's long-held absolute air superiority over Lebanon for the first time.

Direct Iranian involvement in that alleged operation would have raised the stakes in the 22-month-old Syrian civil war to dangerous levels, that could trigger an Iranian response against the Jewish state at a time when the two rivals were locked in a potentially explosive confrontation over Iran's nuclear program.

It's not clear whether the FSA's purpose on this is to emphasize the extent of Iran's involvement in the war in hopes of persuading the reluctant Americans and their European allies they must drop their refusal to intervene militarily to support the rebel campaign to oust the 43-year Assad regime.

But the welter of often contradictory reports concerning the slaying of Shateri reflects the increasing complexity of the Syrian civil war.

It also sheds a glimmer of light on the clandestine nature of the conflict that many believe threatens a regional sectarian war and the subterfuge that permeates it.

For one thing, the killing shows Shateri's security was penetrated by his enemies, a serious setback for the Iranians.

The one sure thing that seems to be emerging in the aftermath of Shateri's assassination, although it's still not clear who was behind it, is that he was a man of importance in Iran's efforts to retain its power and influence in the Levant through Syria and Hezbollah.

This article starring:
Shateri
Posted by: Water Modem || 02/17/2013 10:20 || Comments || Link || E-Mail|| [336081 views] Top|| File under:
'Hundreds Held' in Syria Tit-for-Tat Kidnappings
[An Nahar] More than 300 people were

kidnapped

by

gang

s in northwestern Syria over two days in an unprecedented string of sectarian kidnappings, a watchdog and residents said on Saturday.

The spate of abductions, involving large numbers of

women and kiddies

, began on Thursday when upwards of 40 civilians from the majority-Shiite villages of Fua and Kafraya were kidnapped by

gang

s in Idlib province.

Hours later, more than 70 people from Sunni villages and towns were seized in retaliation by

gunnies

from nearby Shiite villages.

Subsequently, dozens of people from mostly Sunni opposition towns including Sarmin, rebel-held Saraqeb and Binesh and embattled Maaret al-Numan were captured by pro-regime

gunnies

, the Syrian Observatory for Human Rights said.

"In two days, the number of abductees has risen to over 300 people," Observatory director Rami Abdel Rahman told Agence

La Belle France

Presse by phone.


The majority of the rebels fighting the regime are Sunni, while the ruling clan and many of its most fervent supporters are members of the minority Alawite sect, an offshoot of Shiite Islam.

A 29-year-old resident of Fua said that the kidnappings began when an

gang

from Sarmin

kidnapped

more than 40 people, mostly from Fua and Kafraya, from a passenger bus bound for Damascus
...The City of Jasmin is the oldest continuously-inhabited city in the world. It has not always been inhabited by the same set of fascisti...
He said that dozens of Sunni civilians were kidnapped in retaliation, although most of the

women and kiddies

were later freed.

The resident, who spoke on condition of anonymity, said kidnappings between the rival villages are a regular occurrence and usually end in an exchange.

Kidnappings have multiplied in Syria since the start of the nearly two-year revolt, driven by insecurity and a hunger for ransoms amid a deepening financial crisis.

But the scale of recent abductions is unprecedented, according to the Observatory, which called the mass kidnappings a "war crime."

"There is no more state authority in this region in particular," Abdel Rahman said.
Posted by: Fred || 02/17/2013 00:00 || Comments || Link || E-Mail|| [336072 views] Top|| File under: Govt of Syria
Clashes near Syria Airports as Army Bombs Golan
[An Nahar] Clashes erupted at dawn on Saturday around Aleppo airport and a nearby airbase, as Syrian troops bombarded the Golan ceasefire zone bordering Israel in response to rebel attacks, a watchdog said.

The rebel fighters "clashed with government troops in the vicinity of Aleppo international airport and Nayrab military airbase on Saturday morning as shelling was heard in the area," said the Syrian Observatory for Human Rights.

The

gunnies

are pressing for more gains in the northern province of Aleppo after seizing Al-Jarrah military airport and a military complex tasked with securing the international airport this week.

They see the capture of the airports as a way of seizing large amounts of ammunition and to put out of action warplanes used by the regime to bombard rebel-held areas.

The latest violence in the area comes after more than 150 combattants from both sides were killed in the battle for Base 80, the now rebel-held military complex that was tasked with protecting the strategic airports.

Also on Saturday, fighting erupted in the Golan Heights as rebels overran a military police checkpoint at Khan Arnabeh, a town just beyond the outer ceasefire line along the demilitarised zone bordering Israel, said the Observatory.

The rebels captured weapons and a tank after seizing the checkpoint, and blew up the tank when regime forces began to retaliate.

The army shelled Khan Arnabeh and the nearby village of Jubata al-Khashab, located inside the ceasefire zone.

The Golan has been tense since the outbreak two years ago of the anti-regime uprising in Syria that has turned into a bloody insurgency, at times spilling over with mortar and gunfire into the Israeli-held zone.

Regime forces meanwhile killed a key commander of the jihadist Al-Nusra Front on Friday night, also losing seven of their own men when they attacked his safehouse near the rebel-held city of Shadadeh, said the Observatory.

The Al-Nusra Front seized Shadadeh on Thursday after three days of fierce fighting and car

kaboom

s that left more than 100 troops dead.

The

festivities

come a day after 170 people -- 39 civilians, 53 soldiers and 78 rebels -- were killed nationwide, according to the Observatory, which relies on a network of activists, medics and lawyers on the ground for its reports.

Posted by: Fred || 02/17/2013 00:00 || Comments || Link || E-Mail|| [336072 views] Top|| File under: Govt of Syria
Israeli Army Says it Treated Wounded Syrians
[An Nahar] The Israeli army on Saturday evacuated seven Syrians wounded in clashes on the Golan Heights and took them to a hospital inside the Jewish state, where they were being treated for their injuries.

A spokeswoman for the Ziv hospital in Safed told Agence France Presse the army had on Saturday afternoon brought in seven wounded people, all of whom have been operated on.

"One is seriously wounded, even critically wounded; the other six are in moderate condition," she said, adding that they were all still in hospital.

A military spokeswoman earlier told AFP that Israeli "soldiers provided medical care to five injured Syrians adjacent to the security fence" on the Golan Heights and transferred them to a hospital for further medical treatment."

The army later corrected the number of wounded Syrians to seven.

Neither the army nor the hospital would provide details on the nature of their wounds or any political affiliations.

An unnamed military official was cited on public radio as saying that Israel had a policy of providing humanitarian aid to refugees, while keeping the border sealed tight against hostile elements.

The official also told public radio Israel had prepared designated zones near the border to receive Syrian refugees, under the auspices of the United Nations.

Deputy Prime Minister Moshe Yaalon told Channel 2 television that Saturday's intervention was "an isolated incident on humanitarian grounds of wounded people who reached the border."

He stressed that this did not reflect a change in Israel's stance which does not wish to be involved in the Syrian conflict, nor does it welcome a possible deluge of refugees from the war-torn land.

The Syrian Observatory for Human Rights said on Saturday that rebels overran a military police checkpoint at the Golan Heights town of Khan Arnabeh just beyond the outer ceasefire line along the demilitarized zone bordering Israel.

Regime forces responded by shelling Khan Arnabeh and the nearby village of Jubata al-Khashab, inside the ceasefire zone.

Posted by: Fred || 02/17/2013 00:00 || Comments || Link || E-Mail|| [336071 views] Top|| File under: Govt of Syria
Who's in the News
14
[untagged]
6
Jamaat-e-Islami
5
Govt of Pakistan
4
Arab Spring
3
Govt of Syria
2
TTP
2
Boko Haram
2
Govt of Iran
1
Govt of Sudan
1
Hezbollah
1
al-Shabaab
1
Lashkar e-Jhangvi
1
Taliban
1
al-Qaeda in Iraq
Bookmark
E-Mail Me
The Classics
The O Club
Rantburg Store
The Bloids
The Never-ending Story
Thugburg
Gulf War I
The Way We Were
Bio
Merry-Go-Blog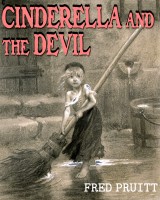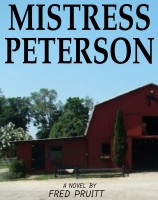 On Sale now!


A multi-volume chronology and reference guide set detailing three years of the Mexican Drug War between 2010 and 2012.

Rantburg.com and borderlandbeat.com correspondent and author Chris Covert presents his first non-fiction work detailing the drug and gang related violence in Mexico.

Chris gives us Mexican press dispatches of drug and gang war violence over three years, presented in a multi volume set intended to chronicle the death, violence and mayhem which has dominated Mexico for six years.
Click here for more information


Meet the Mods
In no particular order...


Steve White
Seafarious
tu3031
badanov
sherry
ryuge
GolfBravoUSMC
Bright Pebbles
trailing wife
Gloria
Fred
Besoeker
Glenmore
Frank G
3dc
Skidmark



Better than the average link...



Rantburg was assembled from recycled algorithms in the United States of America. No trees were destroyed in the production of this weblog. We did hurt some, though. Sorry.
35.172.111.47

Help keep the Burg running! Paypal: