Africa Horn
Govt troops clash with Al Shabaab in Bay region
BAIDOA, Somalia -- The Somali Federal Government troops aided by Ethiopian forces have reportedly clashed with Al Shabaab militants in Bay region of Southern Somalia on Thursday, Garowe Online reports.

Local reports say, the fighting erupted between Bay regional districts of Ufurow and Awdiinle after truckloads of Somali government forces attacked a roadblock set up by Al Shabaab militia men.


How many government forces?
Truckloads of government forces!

According to witnesses ten people from the opposing sides died in the battle and Al Shabaab fighters bravely ran away fled the vicinity after Ethiopian troops reinforced the Somali government forces.


So the truckloads of gummint troops needed the Æthiops to bail them out...

Five soldiers have been brought at Baidoa General Hospital for medical treatment, officials said.

Somalia Federal Government officials in Bay region told the media that they wanted to dislodge Al Shabaab from a strategic road connecting Bay to the border region of Gedo.

On the other hand, a spokesman for the Al Qaeda linked Al Shabaab group said that they were attacked by Ethiopian troops but declined to disclose the casualty figures on their side.
Al Shabaab is said to have barred trucks carrying commercial commodities from entering Gedo region.

Bay and Bakool regions in southern Somalia have been witnessing sporadic fighting between Federal Government of Somalia's military forces and Al Shabaab extremists. The Mogadishu-based Federal Government seeks to re-assert full control over the war-raved southern Somalia where Al Shabaab remains increasingly isolated as Somali-AMISOM forces removed the militants from a string of strategic towns.
Posted by: Steve White || 10/26/2013 00:00 || Comments || Link || E-Mail|| [6462 views] Top|| File under: al-Shabaab
Rapist executed in Jowhar
JOWHAR, Somalia -- In Labatan-Jirow vicinity, about 60km from Bay regional capital of Baidoa Al Shabaab executed a man accused of raping and then killing a 9-year-old girl.

Abdi Karawey, the man charged with the rape accepted the charges against him, Al Shabaab judge announced. On Wednesday, Al Shabaab firing squad executed the blindfolded man who was tied to a pole.

The relatives of the girl said, they had been searching their girl for a week.
Posted by: Steve White || 10/26/2013 00:00 || Comments || Link || E-Mail|| [6461 views] Top|| File under: al-Shabaab
Somalia: Four killed in Grenade explosion
JOWHAR, Somalia -- At least four civilians died and 14 others were wounded in grenade explosion that targeted the Somali Federal Government soldiers at market in Janale village of Lower Shabelle region of southern Somalia, Garowe Online reports.

According to witnesses, unidentified assailants Thursday threw the hand grenade at soldiers and the soldiers responded with gunfire which wounded and killed many nearby shoppers.

The wounded persons were taken to a health facility run by AMISOM and Janale authorities confirmed that the soldiers were collecting tax from stalls when the grenade exploded.
Posted by: Steve White || 10/26/2013 00:00 || Comments || Link || E-Mail|| [6459 views] Top|| File under:
Africa North
Egypt's police intervene in pro-Morsi protests
[Al Ahram] Egypt's police fired tear gas at a march by loyalists of deposed president Mohammed Morsi
...the former president of Egypt. A proponent of the One Man, One Vote, One Time principle, Morsi won election after the deposal of Hosni Mubarak and jumped to the conclusion it was his turn to be dictator...
on Friday afternoon in Suez, after

festivities

broke out between the two. According to Al-Ahram's Arabic news website, protesters threw stones at security forces before the march was completely dispersed.

Security forces also intervened earlier Friday to end

festivities

between Morsi-supporters and residents in the coastal city of Alexandria.

In Gharbyia, residents of the Nile delta governorate provoked by anti-military chants clashed with protesters until police intervened. According to Al-Ahram, eyewitnesses claimed six

were maimed

and five tossed in the slammer
Keep yer hands where we can see 'em, if yez please!
Meanwhile in Cairo, supporters of the

Moslem Brüderbund

marched to Al-Qobba presidential palace in Heliopolis amid an absence of security, reported state-owned news agency MENA.

In the upscale district of Maadi, hundreds of Morsi loyalists marched down the Corniche chanting against the military and holding posters of the popular four-finger Rabaa sign.

According to MENA, both police and army forces were deployed in front of the High Constitutional Court and the Military hospital, where deposed dictator Hosni Mubarak


...The former President-for-Life of Egypt, dumped by popular demand in early 2011...


and ex- Brotherhood Supreme Guide Mahdi Akef are currently staying.

The pro-Morsi National Coalition in Support of Legitimacy announced a week of protests on Friday dubbed the 'Suez resilience, our way to Jerusalem.' The protests are being staged in condemnation of the military, who Morsi supporters accuse of carrying out a "coup" against an elected president.

The title of Friday's protests takes inspiration from popular resistance to the Israeli occupation of Suez in 1973, according to a statement by the Brotherhood-led National Coalition in Support of Legitimacy.

As had been the case during several previous Fridays, security forces have closed down main squares across the city out of fear the Brotherhood will start sit-ins to push their demands.

Cairo's famous Tahrir Square was closed, as well as the Mostafa Mahmoud and Sphinx Squares in Mohandesseen, and Rabaa Al-Adawiya Square in Nasr City - where the main pro-Morsi sit-in was violently dispersed last August, leaving hundreds dead.

Posted by: Fred || 10/26/2013 00:00 || Comments || Link || E-Mail|| [6461 views] Top|| File under: Arab Spring
Benghazi Attacker Was Released From Gitmo
A former Guantanamo Bay detainee with Al Qaeda ties was in Benghazi the night of the Sept. 11 attack, according to a source on the ground in Libya.

The source told Fox News that ex-detainee Sufian bin Qumu, who is suspected of running camps in eastern Libya where some of the assailants trained, is also a "respected member" of Ansar al-Sharia -- one of the Islamist groups identified in State Department email traffic two hours after the attack.

Two sources familiar with the investigation, when asked about bin Qumu's whereabouts the night of the attack, did not dispute the claim he was in Benghazi.

While it is not clear whether bin Qumu was directing the assault, his security file from Guantanamo may be revealing. While in Afghanistan in 1998, alongside Usama bin Laden, the Libyan national "communicated with likely extremist elements via radio during this period indicating a position of leadership," the file shows.

Fox News' ongoing reporting on the attack has shown that at least four key Benghazi suspects have ties to the Al Qaeda senior leadership in Pakistan. They include bin Qumu and Muhammad Jamal, whose network is also suspected of training jihadists for the attack. Jamal was held, and later released by, Egyptian authorities. Earlier this month, the State Department's terrorist designation for Jamal and his network cites letters he exchanged with Al Qaeda leader Ayman al-Zawahiri, where Jamal asked for money and explained the scope of his training camps, which included Libya and the Sinai.

Fox News was first to report that two other suspects have ties to the Al Qaeda senior leadership -- one believed to be a former courier and the other, a bodyguard for the network. Faraj al Chalabi, identified to Fox News as the bodyguard, was also in Afghanistan with bin Laden until the U.S. invasion in October 2001.

The hunt is still underway for suspects in the attack more than a year later, though some have questioned the administration's resolve.

After Fox News reported earlier this week that the Benghazi suspects are not included on the State Department's "Rewards for Justice" program, which offers cash for tips that lead to suspected terrorists, Republican Rep. Michael McCaul, chairman of the House Homeland Security Committee, wrote to Secretary of State John Kerry questioning the omission.

The letter is now being circulated on Capitol Hill for signatures, Fox News has learned, and should be delivered to Kerry's office no later than next week.

A draft reviewed by Fox News includes highly critical language. "We fail to understand how such an important counterterrorism tool could not be used by the administration, when you and the president claim that bringing the assailants to justice is such a high priority," the draft says.

Bin Qumu was transferred to Guantanamo on May 5, 2002, and released to Libya on Sept. 28, 2007, where he was initially held and later released. His Guantanamo review file, originally a classified document but made public by WikiLeaks, says he is a "former member of the Libyan Islamic Fighting Group (LIFG), a probable member of al Qaida and a member of the North African Extremist Network. Detainee is a medium to high risk and he is likely to pose a threat to the US and it's interests and allies."
Posted by: Thrans Splat1574 || 10/26/2013 00:00 || Comments || Link || E-Mail|| [6463 views] Top|| File under: al-Qaeda
Africa Subsaharan
Nigeria says kills 74 'Boko Haram' Islamists in ground, air assault
[JPOST] Nigerian troops killed 74 members of Boko Haram
... not to be confused with Procol Harum, Harum Scarum, possibly to be confused with Helter Skelter. The Nigerian version of al-Qaeda and the Taliban rolled together and flavored with a smigeon of distinctly Subsaharan ignorance and brutality...
in an air and ground assault, the military said on Friday, a further sign of stepped up operations against the Islamist sect.

The offensive on Thursday targeted Boko Haram camps in the remote villages of Galangi and Lawanti in northeast Borno state where the

forces of Evil

have their strongest presence.

"The operation, which involved ground and aerial assault supported by the Nigerian Air Force led to the destruction of the identified terrorist camps, killing 74

gunnies

while others fled with serious injuries," Lieutenant Colonel Mohammed Dole said in a statement.

Posted by: Fred || 10/26/2013 00:00 || Comments || Link || E-Mail|| [6508 views] Top|| File under: Boko Haram
Pirates seize two Americans off Nigeria's coast
[Shabelle] Two Americans were kidnapped by pirates after their ship was attacked off Nigeria's coast, U.S. officials said Thursday.

The U.S.-flagged oil supply vessel C-Retriever was targeted in the Gulf of Guinea early Wednesday,

Rooters

reported.

Maritime news website gCaptain reported that the ship's captain and its chief engineer had been

kidnapped

. U.S. officials said the working assumption was that the pair had been kidnapped for ransom.

Nigerian military officials, who deployed army and navy units in the hunt to find the kidnappers, as of late Thursday had no "hard information" on the whereabouts of them or the two American sailors taken hostage, a Nigerian Navy

front man

told NBC News.

The

front man

attributed the abductions to "criminals in the delta," emphasizing they were common criminals and pirates, not

myrmidon

s. Creeks and swamps leading to the Nigerian coast were being searched for the hostages.

The seized vessel is owned by Louisiana-based Edison Chouest Offshore, according to

Rooters

. The company was not immediately available for comment.


"I can say no more!"


Sources told NBC News that there were no U.S. warships in the region and no immediate plans for a hostage rescue attempt. However,


a lie repeated often enough remains a lie...


there is a contingent of U.S. Marines aboard a Dutch warship in the area as part of a military exchange program.

"We're obviously closely monitoring reports that two U.S. citizens have been kidnapped from a U.S. flagged vessel," State Department spokeswoman Marie Harf said at a press briefing on Thursday. "It's a motor vessel, the C-Retriever, in the Gulf of Guinea. We are seeking additional information about the incident, so that we may contribute to safely resolving the situation."
Posted by: Fred || 10/26/2013 00:00 || Comments || Link || E-Mail|| [6460 views] Top|| File under: Pirates
Caucasus/Russia/Central Asia
Russian bus bomber may have targeted shopping center
Russian investigators believe the woman who detonated explosives on a Volgograd bus on October 21 may have intended to attack a shopping center in the city instead.

Vladimir Markin, a spokesman for the Russian Investigative Committee, said the bomber, who was identified as Naida Asiyalova from Daghestan, was in the Akvarel shopping center for a few minutes but that there were only a few people present and she suddenly left for a bus stop. About 30 minutes later, an explosion on the city bus that Asiyalova boarded killed six people and injured more than 50 others.

Markin also said Asiyalova seemed to have acted alone in the attack, but investigators are looking into possible accomplices she might have had in Dagestan. Asiyalova's husband, a wanted terrorist militant, is believed to be in Dagestan.
Posted by: ryuge || 10/26/2013 00:00 || Comments || Link || E-Mail|| [6462 views] Top|| File under:
India-Pakistan
Four killed in Balochistan violence
[Dawn] At least four people, including a leader of the ruling Pakistain

Musselmen

League-Nawaz (PML-N), were killed in two different incidents in Quetta and Panjgoor town of Balochistan



...the Pak province bordering Kandahar and Uruzgun provinces in Afghanistan and Sistan Baluchistan in Iran. Its native Baloch propulation is being displaced by Pashtuns and Punjabis and they aren't happy about it...


on Friday, police said.

Commissioner Quetta, Usman Gul said

gunnies

shot up

a hotel and killed Rasool Bakhsh Khetran and a companion of his on Masjid road area of Quetta.

The assailants sped away on a

cycle of violence

after the attack. Police later took the dead bodies to nearby civil hospital for postmortem.

Family members and Khetran

rustics

brought the dead bodies near Governor House to mourn the killings. The protest resulted in suspension of traffic towards Governor House.

Addressing the incensed protesters, member Balochistan Assembly from Jamaat Ulema-e-Islam


...Assembly of Islamic Clergy, or JUI, is a Pak Deobandi (Hanafi) political party. There are two main branches, one led by Maulana Fazlur Rahman, and one led by Maulana Samiul Haq. Fazl is active in Pak politix and Sami spends more time running his madrassah. Both branches sponsor branches of the Taliban, though with plausible deniability...


(F), Sardar Abdul Rehman Khetran said that the provincial government had completely failed to protect the lives and properties of the masses.

He demanded the arrest of the accused involved in the murder of the PML-N leader. The protesters later dispersed after the assurance of commissioner Quetta division Usman Gul and other high ups.

In another incident, two vehicles were destroyed in a rocket attack in Brewery road area of Quetta. Police said the rocket was fired by unknown

gunnies

and landed at TB Sanatorium. Fortunately, there was no loss of life as a result of the rocket attack.

Levies also found two mutilated dead bodies in Panjgoor town. A levies official who requested anonymity because of the sensitivity of the matter told Dawn.com that two dead bodies were found in Chakal area of Panjgoor. He said that the dead bodies were yet to be identified.

"It seems to be

assassination

," he said. Mutilated dead bodies are being found in different parts of Balochistan for more than three years. There has been no claim of responsibility for the bullet-riddled bodies.

Posted by: Fred || 10/26/2013 00:00 || Comments || Link || E-Mail|| [6463 views] Top|| File under:
India, Pakistan exchange gunfire over Kashmir border
[Dawn] At least a dozen people have been

maimed

as Indian and Pak troops exchanged gunfire over the border in the disputed Himalayan region of

Kashmire

, officials said Friday.


...and another atrocity in Srinagar coming up in a few days...


An Indian official claimed at least 10 civilians were

maimed

as Pak troops allegedly fired guns and mortar shells at more than a dozen Indian border posts overnight in the disputed region.

An Indian paramilitary officer speaking on the customary condition of anonymity said Indian guards retaliated and an exchange of gunfire lasted several hours. He said the fighting continued till Friday morning at some places in southern Jammu region.

The

maimed

included four children in three villages, said local civil administrator Shantmanu, who uses only one name.

Meanwhile,


...back at the cheese factory, all the pieces finally fell together in Fluffy's mind...


Pak military officials in Islamabad said Indian troops resorted to unprovoked firing and mortar shelling in a village near Sialkot early Friday, wounding two civilians.

The officials spoke on condition of anonymity in line with military policy.

Pak Foreign Ministry

front man

Aizaz Ahmad Chaudhry called the ceasefire violations "a matter of great concern," and reiterated Prime Minister
Nawaz Sharif


... served two non-consecutive terms as prime minister, heads the Pakistain Moslem League (Nawaz). Noted for his spectacular corruption, the 1998 Pak nuclear test, border war with India, and for being tossed by General Musharraf...


's commitment to improving relations with India.

Chaudhary told

news hound

s that Pak troops do not fire indiscriminately and emphasised that Pakistain has no interest in creating problems along the border.

"Our troops have a policy. We will not indulge in firing first. But if we are fired upon we will give a responsible and effective response," he said.

India on Wednesday accused Pak troops of firing on at least 50 Indian border posts, calling it the most serious violation of a 2003 cease-fire accord.

However,


death is not the end. There remains the litigation over the estate...


Pakistain said Indian troops targeted 27 Pak posts near Sialkot with machine guns and mortar shells.

The gunfire resumed Thursday night after a lull during the day.

While the ceasefire has largely held for the past decade, sporadic violations are not uncommon. Since January this year the two nuclear-armed neighbors have regularly accused each other of initiating the fighting by firing mortar shells or gunshots across the frontier.

The latest incidents come even though the Pak and Indian prime ministers meet last month in New York and agreed on the need to reduce tensions.

Posted by: Fred || 10/26/2013 00:00 || Comments || Link || E-Mail|| [6460 views] Top|| File under: Govt of Pakistan
Three passers-by killed in rival groups fight
[Dawn] Violence broke out in the strife-hit areas of Lyari


...one of the eighteen constituent towns of the city of Karachi. It is the smallest town by area in the city but also the most densely populated. Lyari has few schools, substandard hospitals, a poor water system, limited infrastructure, and broken roads. It is a stronghold of ruling Pakistan Peoples Party. Ubiquitous gang activity and a thriving narcotics industry make Lyari one of the most disturbed places in Karachi, which is really saying a lot....


on Thursday when a

shootout

between two

gang

s left three passers-by dead and four others

maimed

, law-enforcement agencies said.

They added that the killings were the result of a fresh rivalry between the criminal gangs operating in the city's oldest neighbourhood.

The officials said the breakdown of law and order in Lyari could be a 'deliberate move' in reaction to the 'targeted operation' by the Rangers that led to the arrest of a number of suspected gangsters during the past one month.

The fresh wave of violence that triggered anxiety and fear among residents and caused suspension of commercial and other activities in some localities again prompted the authorities to launch a targeted operation during which several suspects were placed in durance vile
Drop the gat, Rocky, or you're a dead 'un!
and arms and ammunitions seized.

According to Chakiwara SHO Ishaq Lashari, seven persons were

maimed

when the criminals resorted to heavy firing on Tannery Road in Bihar Colony.

All the seven victims were rushed to the Civil Hospital Bloody Karachi


...formerly the capital of Pakistain, now merely its most important port and financial center. It is among the largest cities in the world, with a population of 18 million, most of whom hate each other and many of whom are armed and dangerous...


where doctors declared three of them dead.

The dear departed

were identified as Abdul Ghani Lakhiar, 35, Mohammed Waseem, 26, and Mohammed Shahbaz, 25. All the other

maimed

persons, including 70-year-old Manzoor Ali, Zeeshan Liaquat, 18, Mohammed, 20, and Asif Fayyaz, 27, were admitted for treatment, the police said.

According to a medico-legal officer of the CHK, Dr Qarar Abbasi, the relatives took away the bodies of Waseem and Shahbaz without completing legal formalities. He said Abdul Ghani had sustained a single gunshot wound in his chest, fired from some distance.

Mr Ghani was stated to be a 'paramedical tutor' at the Civil Hospital Dadu. He was also associated with the Benazir Bhutto


... 11th Prime Minister of Pakistain in two non-consecutive terms from 1988 until 1990 and 1993 until 1996. She was the daughter of Zulfikar Ali Bhutto, founder of the Pakistain People's Party, who was murdered at the instigation of General Ayub Khan. She was murdered in her turn by person or persons unknown while campaigning in late 2007. Suspects include, to note just a few, Baitullah Mehsud, General Pervez Musharraf, the ISI, al-Qaeda in Pakistain, and her husband, Asif Ali Zardari, who shows remarkably little curiosity about who done her in...


Shaheed Youth Development Programme.

The killings of three passers-by could be the outcome of 'infighting' between two

gang

s led by Faisal Pathan and Noor Mohammed alias Baba Ladla, respectively, said Lyari SP Shahnawaz.

He said the firing was carried out at a time when the paramilitary force was conducting a targeted action in the Singhu Lane area of Lyari.

The senior officer believed that the criminals might have opened fire on the people in order to divert the attention of the law-enforcement agencies there. However,


women are made to be loved, not understood...


he said, investigation was under way to ascertain the exact motive for the attack.

The Lyari SP said they had also received reports that a suspected gangster was killed during a

shootout

between the alleged criminal groups. But his accomplices took away the body, he added.

Following the killings, the Rangers conducted a targeted action in Bihar Colony.

According to a Rangers spokesperson, the paramilitary force tossed in the clink
Maw! They're comin' to get me, Maw!
eight suspects and seized hand grenades, SMGs and other arms from their possession.

The Pakistain Rangers, Sindh, conducted targeted raids in Singhu Lane and other areas such as Liaquatabad, Jut Lines, Burnes Road, Bilal Colony, Khudda Ki Basti, Orangi Town, Al-Falah Colony, Landhi, Angara Goth, Pehalwan Goth, Korangi Town and Rafah-e-Aam Society.

The paramilitary force arrested 29 'hardened criminals', including 'Lyari gang war elements' and criminals affiliated with political groups, involved in 'heinous crimes'.

According to a police spokesperson, the Sindh police chief while taking notice of the firing incident in Lyari directed the city police chief to adopt "strict measures to restore normality to the area and report to him".

Posted by: Fred || 10/26/2013 00:00 || Comments || Link || E-Mail|| [6462 views] Top|| File under:
Bullet-riddled bodies found in Lakki
[Dawn] Two bullet-riddled bodies of schoolboys were found in a rainy water course near Darra Pezu Town here on Thursday.

An official said that local people spotted the bodies and informed police about the same. He said that officials of Shaheed Haibat Ali Khan

cop shoppe

reached the place and found the bodies lying there.

"The law enforcers took the bodies into custody and shifted them to a local hospital," the official said. He added that each of

the dear departed

boys was about 15-years-old. "They were identified as Saleem and Minhas, residents of Darra Pezu," he said.

The official said that the bodies were later handed over to the relatives and police

started the paperwork but haven't done much else

and started investigation.
Posted by: Fred || 10/26/2013 00:00 || Comments || Link || E-Mail|| [6460 views] Top|| File under:
Iraq
Iraq violence kills 12
[Al Ahram] Ten bombings and a shooting killed at least 12 people and wounded 19 in Iraq on Friday, officials said. Nine bombs exploded in and around the city of Baquba, north of Baghdad, killing a total of seven people and wounding eight, a police officer and a doctor said.

Three of the dead and two of the wounded were from the same family, the sources said.

The deadliest single attack was in Yusifiyah, south of Baghdad, where a roadside bomb exploded near a market, killing at least four people and wounding 11, security and medical officials said.

And in Baghdad itself, gunmen armed with silenced weapons killed a justice ministry employee in the Amriyah area.

Posted by: Fred || 10/26/2013 00:00 || Comments || Link || E-Mail|| [6461 views] Top|| File under: Islamic State of Iraq & the Levant
Israel-Palestine-Jordan
Palestinians Arrested over Israel 'Drone' Attack Plot
[An Nahar] The Paleostinian security services in the West Bank have enjugged
... anything you say can and will be used against you, whether you say it or not...
three students accused of plotting to build a "drone" with which to attack Israel, a source said Friday.

The three Hebron University engineering students had intended to build a pilotless aircraft equipped with explosives, according to the Paleostinian security source.

But before they could carry out the attack, they were arrested by the security services of the Paleostinian Authority, which governs the West Bank, the source said without giving any more details.



Hamas, always the voice of sweet reason,

, the Islamist movement which rules the

Gazoo

Strip, issued a statement denouncing "this new proof of security cooperation between the occupation (Israel) and the services of the Paleostinian Authority."

It also criticized the Paleostinian Authority for "hindering all the efforts of the resistance and protecting the security of the occupation."

Posted by: Fred || 10/26/2013 00:00 || Comments || Link || E-Mail|| [6465 views] Top|| File under: Palestinian Authority
Syria-Lebanon-Iran
Ain el-Hilweh Tense after Security Committee Member Shot Dead
[An Nahar] Tensions surged on Friday in the

Ein el-Hellhole

Paleostinian refugee camp after a Fatah member was

rubbed out

by unknown

gunnies

, state-run National News Agency reported.

"The

Ein el-Hellhole

camp is witnessing a state of caution and anticipation amid the closure of all institutions and shops, after Fatah member Musaad Hjeir, a member of the camp's security committee, was shot in the al-Fawqani Street area in the camp," NNA said.

"Hjeir died of his wounds at the Labib Medical Center hospital in Sidon after he was critically injured in the head," the agency added.
Posted by: Fred || 10/26/2013 00:00 || Comments || Link || E-Mail|| [6460 views] Top|| File under:
2 Dead, Several Hurt in Ongoing Tripoli Clashes
[An Nahar] Two people were killed and at least 15 injured in heavy

festivities

that rattled the northern city of Tripoli


...a confusing city, one end of which is located in Lebanon and the other end of which is the capital of Libya. Its chief distinction is being mentioned in the Marine Hymn...


on Friday as the military prosecution began acting against the warring sides, the state-run National News Agency reported.

The latest casualty was Jabal Mohsen resident Katia Khodr, a 22-year-old mother of two, who died from gunshot wounds she suffered on Thursday, a security official told Agence

La Belle France

Presse.

The casualty toll from five days of

festivities

has climbed to six dead and 49

maimed

, the official said.

NNA said the number of casualties was reported in the gunbattles that rocked the city after midnight.

The

gunnies

used rockets and machineguns in the

festivities

. They also threw light flares to see the sources of rocket fire, the agency said.

The fighting between the rival neighborhoods of Jabal Mohsen and Bab al-Tabbaneh subsided in the morning despite intermittent sniper fire.

However,


corruption finds a dozen alibis for its evil deeds...




festivities

and sniper activity escalated in the afternoon on all frontiers, according to several media reports.

Voice of

Leb

radio (93.3) said an exchange of gunfire erupted between army troops and an

gang

that tried to prevent soldiers from erecting a checkpoint on Bab al-Tabbaneh's highway, which left several people

maimed

.

Al-Jadeed television said a child was

maimed

by sniper fire in the al-Baqqar area.

The army responded to the sources of fire and carried out patrols in the areas that separate the two districts and at the city's entrances, the agency said.

Prime Minister-designate Tammam Salam expressed regret over the victims of the

festivities

, warning of the "dangerous results of meddling with the people's fate and the safety of the northern city."

He stressed the importance of undertaking the "necessary measures to end the terrible degradation of the security situation in Tripoli."

Salam held the government responsible for the situation in the city as it failed to act firmly with the violators.

State Commissioner to the Military Court Judge Saqr Saqr asked the heads of security agencies in the North to provide him with the names of the

gunnies

taking part in the Tripoli fighting to issue arrest warrants against them.

His decision came following a security meeting held on Thursday under President Michel Suleiman


...before assuming office as President, he held the position of commander of the Leb Armed Forces. That was after the previous commander, the loathesome Emile Lahoud, took office as president in November of 1998. Likely the next president of Leb will be whoever's commander of the armed forces, too...


at Baabda Palace.

After the meeting, Caretaker Premier
Najib Miqati said certain decisions had been taken and that their results would appear in the coming days.

There was limited traffic in Tripoli on Friday morning but most shops began opening and owners took stock of the damage to their properties.

With Friday's death, the toll in the fighting rose to at least six dead and more than 70 injured.

The fighting broke out on Monday evening as celebratory gunfire erupted in Jabal Mohsen over Syrian
Hereditary President-for-Life Bashir Pencilneck al-Assad


Scourge of Qusayr...


's appearance on al-Mayadeen television for an interview.
Posted by: Fred || 10/26/2013 00:00 || Comments || Link || E-Mail|| [6461 views] Top|| File under: Govt of Syria
Death toll in Lebanon clashes rises to 6: Security
[Al Ahram] The

corpse count

from five days of

festivities

in

Leb

's northern city of Tripoli


...a confusing city, one end of which is located in Lebanon and the other end of which is the capital of Libya. Its chief distinction is being mentioned in the Marine Hymn...


between supporters and opponents of the Syrian regime has climbed to six, a security official said Friday.

The latest casualty was a 22-year-old mother of two, who died from gunshot wounds she suffered on Thursday, he told AFP on condition of anonymity, adding that another 49 people have been

maimed

. Sunni and Alawite

gunnies

have been fighting in the Bab al-Tebbaneh and Jabal Mohsen districts of Tripoli since Monday and were still exchanging gunfire on Friday afternoon.

The Lebanese army meanwhile set up barricades to separate them. The fighting broke out Monday while an interview with Syrian
Hereditary President-for-Life Bashir Pencilneck al-Assad


Light of the Alawites...


was being aired on television.

Residents of Bab al-Tebbaneh support the anti-Assad revolt, while those in Jabal Mohsen back Assad, and both sides have fought frequently since the Syrian conflict erupted in March 2011.

The latest fighting has prompted residents to flee the impoverished neighbourhoods while schools and universities have been closed in Tripoli since mid-week.



Leb

is deeply divided into pro- and anti-Damascus camps.

The division has widened since Lebanese Shiite

Death Eater

group Hezbollah admitted in May it was sending fighters into Syria to support Assad's troops.

Small radical Sunni organizations have also sent men across the border to fight alongside the rebels.

Posted by: Fred || 10/26/2013 00:00 || Comments || Link || E-Mail|| [6465 views] Top|| File under: Govt of Syria
Car bomb kills at least 20 at mosque near Damascus
[Al Ahram] A

boom-mobile

kaboom

killed at least 20 people and

maimed

dozens more near a mosque in the Damascus province town of Suq Wadi Barada on Friday, a monitor said. The town is under rebel control, but troops loyal to the regime of
Hereditary President-for-Life Bashir Pencilneck al-Assad


Despoiler of Deraa...


were positioned right outside it, said the Syrian Observatory for Human Rights.

"At least three of the dead were children," said Observatory director Rami Abdel Rahman.

State news agency SANA also reported the blast, and blamed "terrorists," the term the Assad regime uses for forces fighting to oust it.

"The car went kaboom! while the

bully boyz

were packing it with explosives near the Osama Bin Zeid mosque. Terrorists and

non-combatants were killed

," said the agency.

"Two bodies have arrived at the Moassat hospital, including a seven-year-old child's. There are also 30

maimed

people, most of them critically," it added.

But anti-regime activists blamed loyalists for the blast.

Amateur video shot after the

kaboom

showed clouds of smoke rising above a burning car, while cries of men and women could be heard amid the chaos that followed the blast.

The footage also showed people carrying away casualties of the

kaboom

.

A second video showed the bodies of the dead, some of them covered with blankets. Among the bodies shown in the footage was that of a child.

An unidentified activist filming the video blamed the attack on troops loyal to President Assad.

"These are the bodies of some of the victims... of Assad's

boom-mobile

kaboom

in Suq Wadi Barada. God is greater than you, Bashir al-Assad," he said.

Car bombings have plagued Syria in recent months, killing scores across the country.

Syria's 31-month conflict has killed more than 115,000 people, according to the Observatory.
Posted by: Fred || 10/26/2013 00:00 || Comments || Link || E-Mail|| [6461 views] Top|| File under: Govt of Syria
Syria State TV Reports Death of al-Nusra Front Chief al-Jawlani
[An Nahar] Syrian state television


... and if you can't believe state television who can you believe?


said Friday night that the leader of the jihadist al-Nusra Front had been killed, but state news agency Sana quickly withdrew an alert saying the same thing.

"The terrorist Abu Mohammed al-Jawlani, chief of the al-Nusra Front affiliated to al-Qaeda, has been killed in the campaign in (the northwestern province of) Latakia," the television said, without providing details.

No confirmation was immediately available from other sources.

The al-Nusra Front, a jihadist group affiliated with al-Qaeda, is one of the more powerful rebel groups battling to overthrow
Hereditary President-for-Life Bashir Pencilneck al-Assad


Light of the Alawites...


If confirmed, Jawlani's killing would be a major coup for the regime, which brands all of the rebels fighting against it "terrorists," including mainstream groups backed by the West and Arab states.

In May the United States designated Jawlani a global terrorist, saying he had been tasked by al-Qaeda with installing Islamic sharia law across Syria and had ordered multiple

suicide kaboom

s.

Al-Nusra was designated a terrorist organization by the U.S. late last year.

Posted by: Fred || 10/26/2013 00:00 || Comments || Link || E-Mail|| [6460 views] Top|| File under: al-Nusra
Car bomb kills 20 at mosque near Damascus
A car bomb explosion killed at least 20 people and wounded dozens more near a mosque in the Damascus province town of Suq Wadi Barada on Friday, a monitor said.

The town is under rebel control, but troops loyal to the regime of President Bashar al-Assad were positioned right outside it, said the Syrian Observatory for Human Rights.
Posted by: Steve White || 10/26/2013 00:00 || Comments || Link || E-Mail|| [6459 views] Top|| File under: Arab Spring
Who's in the News
40
[untagged]
11
Govt of Pakistan
4
Arab Spring
4
Govt of Syria
3
al-Shabaab
2
Hezbollah
1
Islamic State of Iraq & the Levant
1
Palestinian Authority
1
al-Qaeda
1
Pirates
1
Boko Haram
1
al-Nusra
1
Govt of Sudan
Bookmark
E-Mail Me
The Classics
The O Club
Rantburg Store
The Bloids
The Never-ending Story
Thugburg
Gulf War I
The Way We Were
Bio
Merry-Go-Blog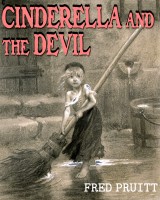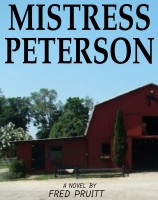 On Sale now!


A multi-volume chronology and reference guide set detailing three years of the Mexican Drug War between 2010 and 2012.

Rantburg.com and borderlandbeat.com correspondent and author Chris Covert presents his first non-fiction work detailing the drug and gang related violence in Mexico.

Chris gives us Mexican press dispatches of drug and gang war violence over three years, presented in a multi volume set intended to chronicle the death, violence and mayhem which has dominated Mexico for six years.
Click here for more information


Meet the Mods
In no particular order...


Steve White
Seafarious
Pappy
lotp
Scooter McGruder
john frum
tu3031
badanov
sherry
ryuge
GolfBravoUSMC
Bright Pebbles
trailing wife
Gloria
Fred
Besoeker
Glenmore
Frank G
3dc
Skidmark
Alaska Paul



Better than the average link...



Rantburg was assembled from recycled algorithms in the United States of America. No trees were destroyed in the production of this weblog. We did hurt some, though. Sorry.
3.229.142.104

Help keep the Burg running! Paypal: