Africa Horn
Kenya charges four over Westgate mall attack
[Al Ahram] Kenya charged four men Monday in connection with the Westgate mall massacre in September, an attack claimed by Somalia's Al-Qaeda linked Shabaab in which at least 67 people were killed.

"The accused persons carried out a terrorist attack at Westgate Shopping Mall on 21 September by supporting a terrorist group," the charge sheet read.

All pleaded not guilty


"Wudn't me."


to the charges, which also included entering Kenya illegally and obtaining false identification documents.

None are accused of being the

gunnies

in the mall.

The four, who are all ethnic Somalis, are Mohammed Ahmed Abdi, Liban Abdullah, Adan Adan and Hussein Hassan.

The suspects, who had no lawyer, were remanded

in jug

for one week after the prosecution asked for more time for further investigations.

All the

gunnies

in the Westgate attack -- totalling just four, not the dozen that security forces had initially reported -- are understood to have died during the four-day siege.

Witnesses in the mall described how the fighters stormed the crowded complex, firing from the hip and hurling grenades at shoppers and staff.

The

gunnies

coldly executed scores of people, with witnesses recounting how in some cases they called out to those

maimed

, then shot them at close range.

Posted by: Fred || 11/05/2013 00:00 || Comments || Link || E-Mail|| [6458 views] Top|| File under: al-Shabaab
Africa North
Suez military court gives 6 Morsi supporters 3 years in jail
[Al Ahram] A Suez military court sentenced six Morsi supporters earlier Sunday to three years in jail for incitement and participation in Suez City violence.

The six were convicted of violence in Suez following the dispersal of two Islamist sits-ins in August. They were also convicted of attacking army forces in the city.

The military court also acquitted one Morsi supporter in the same case.

Violent

festivities

in the city of Suez following the 14 August dispersals of Rabaa and Nahda Square sit-ins resulted in the torching of five armed forces VPCs and three churches, as well as a Coptic school.

Posted by: Fred || 11/05/2013 00:00 || Comments || Link || E-Mail|| [6462 views] Top|| File under: Arab Spring
Military officer shot dead in Egypt's Ismailia
[Al Ahram] A military officer was

rubbed out

on Monday afternoon at a checkpoint in Egypt's Ismailia.

The 35 year-old officer, Ahmed Farouq, was fired at by an unknown assailant on his way to afternoon prayers, reported Al-Ahram's Arabic news website.

Farouq was transferred to Al-Galaa military hospital, where he later

departed this vale of tears

. The bullet was fired through his back into the heart.

The incident comes a day after two

coppers

were killed late on Sunday by

gunnies

in a drive-by shooting on the Cairo-Ismailia road.

Last week, three

coppers

were killed in the Nile Delta city of Mansoura, when four assailants on

cycle of violence

s opened fire on them.
Posted by: Fred || 11/05/2013 00:00 || Comments || Link || E-Mail|| [6458 views] Top|| File under: Arab Spring
Fresh clashes on Upper Egypt campus over Morsi trial
[Al Ahram] Clashes broke out on Monday between supporters of deposed president Mohammed Morsi
...the former president of Egypt. A proponent of the One Man, One Vote, One Time principle, Morsi won election after the deposal of Hosni Mubarak and jumped to the conclusion it was his turn to be dictator...
and police at Upper Egypt's Assiut University, on the first day of the ousted Islamist leader's trial.

The

festivities

were triggered when students tried to block off a major road in the city.

They chanted "Down with military rule."

Students hurled stones at security forces stationed outside the university gates, Al-Ahram Arabic news website reported.

Police responded by firing tear gas over the university walls to disperse the crowds. Several students reportedly suffered suffocation.

Morsi was ousted by the army on 3 July after massive demonstrations against his troubled one-year rule. His backers have decried the move as a coup, but the army says it was responding to the will of the people.

Morsi appeared in court on Monday morning on charges of inciting violence. The trial was adjourned to 8 January, and the ousted president, who has been jugged
Don't shoot, coppers! I'm comin' out!
at a secret location since his removal, was transferred to a prison in the Mediterranean city of Alexandria.

Hundreds of Morsi backers protested in Cairo and elsewhere against what they perceive as the "farcical" trial of the country's first freely elected president.

His

Moslem Brüderbund

movement has suffered the toughest crackdown in its history, causing their street presence to sharply diminish.

Islamists have instead turned their sights on other sensitive sites, including campuses. Protests have spread to universities nationwide, including Al-Azhar, the ancient seat of Sunni

Mohammedan

learning, with

festivities

often reported between rival students. Authorities say dozens of students have been nabbed
Book 'im, Mahmoud!
since the beginning of the academic year in September.

Posted by: Fred || 11/05/2013 00:00 || Comments || Link || E-Mail|| [6458 views] Top|| File under: Arab Spring
Morsi supporters clash with police outside courthouse, 3 arrested
[Al Ahram] Authorities have locked away
You have the right to remain silent...
three supporters of Mohammed Morsi
...the former president of Egypt. A proponent of the One Man, One Vote, One Time principle, Morsi won election after the deposal of Hosni Mubarak and jumped to the conclusion it was his turn to be dictator...
outside the Cairo police academy where the trial of the ousted Islamist president begun on Monday, according to an Ahram Online

news hound

at the scene.

Security forces

had gun sex

to disperse anti-Morsi crowds after they clashed with Morsi loyalists converging outside the police academy, located on the outskirts of Cairo.

At least 18 others were arrested in the Mediterranean city of Alexandria on Monday after

festivities

erupted between pro- and anti-Morsi protesters.

Morsi's supporters have been protesting since early morning in Cairo and other cities against the trial of the deposed leader on charges of inciting the murders of protesters in December 2012.

The president's backers have slammed the trial as illegitimate and undemocratic.

Morsi, who had been held at a secret location by the military since his ouster in July after mass protests against his rule, made his first public appearance since the ouster in court on Monday morning.

The charges relate to the deaths of ten people and the injury of 600 in violent

festivities

between Morsi's opponents and supporters outside the presidential palace in December 2012, after thousands

erupted into the streets

to protest a Morsi decree expanding his powers.

Footage which circulated on social media outlet showed Brotherhood supporters at the presidential palace abducting, beating and abusing anti-Morsi demonstrators for hours at a time during the

festivities

.

On Monday, the trial was adjourned to 8 January, and judicial sources said the president would be transferred to Alexandria's Borg Al-Arab prison.

Posted by: Fred || 11/05/2013 00:00 || Comments || Link || E-Mail|| [6461 views] Top|| File under: Arab Spring
Africa Subsaharan
Boko Haram kill 27, torch 300 homes in Nigeria
[Al Ahram] Dozens of Boko Haram
... not to be confused with Procol Harum, Harum Scarum, possibly to be confused with Helter Skelter. The Nigerian version of al-Qaeda and the Taliban rolled together and flavored with a smigeon of distinctly Subsaharan ignorance and brutality...


gunnies

riding on

cycle of violence

s and in pickup trucks stormed a town in Nigeria's restive northeast, killing 27 people and razing some 300 homes, a local official said Monday.

"Gunmen numbering about 70 riding on about 15

cycle of violence

s and hilux (trucks) attacked the village late Thursday," said Baba Shehu, an official with the local government in Bama, an area repeatedly attacked by the

bully boy

s. "They shot down 27 persons and injured 12... About 300 houses were burnt," he added.

Posted by: Fred || 11/05/2013 00:00 || Comments || Link || E-Mail|| [6458 views] Top|| File under: Boko Haram
Arabia
New ceasefire reached in north Yemen: UN envoy
[Al Ahram] A new ceasefire has been reached between Shiite

Houthis

and Sunni Islamists fighting in northern Yemen, UN special envoy Jamal Benomar said on Monday.

"I am happy to say that following intensive efforts... we have reached a ceasefire" between the sides fighting in Saada province, Benomar told

news hound

s.

A

Red Thingy

convoy had entered the village of Dammaj, where the Sunni Islamists are besieged by the

Houthis

.

Benomar said Yemeni President Abdrabuh Mansur Hadi had dispatched a special plane to evacuate the

maimed

.

"I hope this ceasefire will be permanent, and I hope that efforts will follow to find a solution for the roots of this problem," Benomar said while warning the conflict "threatens the security of Yemen".

"Large groups of

gunnies

are being mobilised from different areas. This would have serious security implications," he added.

Dammaj, where a school for Sunni preachers has operated since the 1980s, has been the scene of frequent

festivities

between Sunni Islamists and the Huthis, for whom Saada is a stronghold.

Tribal sources have said at least 11 people were killed in fighting last week, but Sunni Salafist Islamists have put the

corpse count

at around 50.

The fighting with mortar and rocket fire in the past week has been concentrated on the Mazraa mosque and a Koranic school held by the Islamists in Dammaj and surrounded by rebels.

On Saturday, the Yemeni defence ministry's news website reported a ceasefire and said troops had been deployed in areas evacuated by the rival sides.

A statement issued by the

Houthis

accused Sunni

hard boyz

of having "transformed the centre of Dammaj into a real barracks for thousands of armed foreigners."

The Huthis, who are members of the Zaidi Shiite community, rose up in 2004 against ex-president President-for-Life Ali Abdullah Saleh


... Saleh initially took power as a strongman of North Yemen in 1977, when disco was in flower, but he didn't invite Donna Summer to the inauguration and Blondie couldn't make it...


's government, accusing it of marginalising them politically and economically.

Posted by: Fred || 11/05/2013 00:00 || Comments || Link || E-Mail|| [6476 views] Top|| File under: Houthis
Bangladesh
152 soldiers sentenced to die for mutiny in Bangladesh
More than 150 soldiers in Bangladesh were sentenced to death Tuesday for murder, rape and arson during a 2009 mutiny.

"The convicts will be hanged by the neck until death," ruled Mohammad Akhteruzzaman, a senior judge at the Dhaka Metropolitan Sessions Court, in pronouncing the sentences for the 152 paramilitary border guards.

Seventy-four people, including 57 army officers, were killed in the mutiny at the headquarters of Bangladesh's border guards in Dhaka in February 2009. Investigators initially brought charges against 850 people, including 23 civilians, but the final judgment was against 846 people. Four suspects died in custody. The accused troopers were indicted on charges of murder, rape, arson, looting weapons and conspiracy.

Several thousand armed soldiers of the Bangladesh Rifles (BDR) unit took control of their own headquarters in the capital for two days and massacred scores of people, including officers of the Bangladesh Army who were stationed with the BDR.
Posted by: Spot || 11/05/2013 07:39 || Comments || Link || E-Mail|| [6583 views] Top|| File under:
Britain
Counter-terr police on the hunt for another cross-dressing suspect.
Terror suspect Mohammed Ahmed Mohammed is being hunted by Scotland Yard after going missing despite being closely monitored by authorities.

The 27-year-old, who is subject to a Terrorism Prevention and Investigation Measures (TPIMs) notice, was last seen leaving a mosque in west London on Friday wearing a burka which covered his face.

It is not known what Mohammed is suspected of, as those under the orders are given anonymity during court hearings.

That anonymity was lifted by judges on Saturday after an application by police so they could launch a public appeal for information.

Scotland Yard said that Mohammed is "not considered at this time to represent a direct threat to the public", but advised anyone who sees him not to approach him and to call 999 instead.

Mohammed, who was born in Somalia, is known to have attended the An-Noor Masjid and Community Centre in Church Road, Acton at on Friday morning.

He changed into full Islamic clothing inside the mosque, before leaving at 3.15pm. He has not been seen since.

A

front man

said: "The Counter Terrorism Command immediately launched inquiries to trace Mr Mohammed and these continue. Ports and borders were notified with his photograph and details circulated nationally. Public safety remains our priority."

Police refused to discuss the nature of the suspicions against him, or any further details of the breach.

Two of the suspects currently under Tpims have strong links to Somalia.

One is accused of having close connections with the terror group Al-Shabaab



... the Islamic version of the old Somali warlord...


and planning attacks against Western interests overseas.

He is said to have trained with the group in 2008 as well as having fought alongside them.

He is accused of helping others travel from the UK to Somalia for terrorist activity and helping in fund-raising.

Another suspect is accused of undertaking terror training with Al-Shabaab and having fought alongside them. He is also accused of being associated with attack plans against Western interests in Somalia, providing advice to others to travel to Somalia to fight and in helping raise funds.

Mohammed is the second person to have disappeared whilst subjected to the strict controls.

Ibrahim Magag, a 28--year-- old Somali, has not been seen since Boxing Day last year when he jumped into a black cab.

Magag, who is thought to be a member of a UK -- based group of

snuffies

who support the Al-Shabaab terrorist organization in east Africa, was made the subject of a stringent control order in 2009.

But the restrictions expired when control orders were replaced by TPIMs last year, allowed Magag more freedom and leading to accusations that the Government had endangered the public by "watering down" the restrictions.

After Magag went missing, former Labour Minister Pat McFadden said: "I have been concerned ever since the Government decided to water down the previous control orders and give more freedoms to terror suspects. It is complacent and dangerous."

The Home Office denied that the new system was more relaxed and say the risk of suspects absconding was just as great under Control Orders.


Posted by: Besoeker || 11/05/2013 00:00 || Comments || Link || E-Mail|| [6464 views] Top|| File under:
Caribbean-Latin America
14 die in gun fights in Matamoros

For a map, click here. For a map of Tamaulipas state, click here

By Chris Covert
Rantburg.com

A total of 13 unidentified individuals were killed in three separate gunfights between criminal gangs and Mexican security forces in the northern Mexican border city of Matamoros Sunday, according to Mexican news accounts.

News accounts and Twitter reports say that other gunfights have taken place between two rival factions of the Gulf Cartel, with an unknown number of those killed.

According to a news account which appeared in Milenio news daily Monday, the gunfights took place starting at 1200 hrs in Esperanza colony at the 12 kilometer marker of Mexico Federal Highway 2. The news report doesn't say which federal force was involved, only that four men and a woman died in that encounter.

The force encountered a group of civilians traveling aboard one GMC Terrain 2012 and a Ford Explorer. In addition to the two SUVs, security forces also seized three rifles, one semiautomatic pistol, ammunition and tactical gear.

The second incident took place at 1605 hrs on Kilometer 2 of the Mexico Highway 2 near La Joroba, where a Mexican Naval Infantry road patrol gave chase to four armed suspects who were traveling aboard a Cadillac Escalade. Four armed suspects died in the subsequent exchange of gunfire. Mexican marines also sezied three rifles, ammunition and weapons accessories.

The third incident took place on Avenida El Niño 20 minutes later when another Mexican Naval Infantry road patrol came under small arms fore from armed suspects. Marine counterfire killed four in that incident.

In a separate incident the mother of a top Tamaulipas state ministry official was found dead Monday, according to a Notimex news account.

Consuela Garcia, mother of Monica Gonzalez Garcia was found dead in a residence near the intersection of Calle Paseo de la Reforma and 16th in San Francisco colony.

Gonzalez Garcia is Tamaulipas state Secretaria Desarrollo Económico y Turismo, or economic development and tourism minister.

No officials in any news report would confirm how Sra. Garicia died, but the Notimex news account said one unidentified official confirmed she was found with her hands bound, so it is likely she was executed.

As of Monday night, residents in Matamoros are being warned not to venture outside of their homes because of intergang fighting in the city. Mexican news accounts have also reported a number of narcobloqueos, which are road blocks implemented by criminal gangs as a means of dealing with pursuits of rivals or of security forces.

In a stunning admission by a Mexican news organization, rival factions with the Gulf Cartel are currently engaged in recruiting new shooters in Matamtoros, using kidnapping. The Notimex news report said that an unidentified commander with the Ciclones criminal gang was kidnapping teens in the city to be used for gunfights with a rival faction Los Metroes.

News organizations very rarely name or even consider rival drug gangs in their stories, usually identifying them as armed civilians. The recruiting efforts by gangs in Matamoros are a common means with Mexican local gangs of quickly filling depleted ranks.

That means has recently been used in southern Chihuahua, for example, where local gangs had hijacked public buses to kidnap new recruits. The hijacking/robbery sprees was so bad, that young males or tens were not allowed on board buses.

The recruiting effort may also be for the purpose of rounding up victims for bloody displays the Gulf Cartel has been famous for. In the summer of 2012 in Nuevo Laredo, a Gulf Cartel faction rounded up a number of innocents, brutally slaughtered them and displayed the bodies as being their rivals, Los Zetas.

Tamaulipas state is the second most violent state in Mexico in 2013, the most violent in 2012. According to a separate news account the mayor of Matamoros, Norma Leticia Salaza, admitted in a separate news account in Milenio that Mexico's drive to certify local police has left her city with only 40 police, instead of 600 it should have.

Chris Covert writes Mexican Drug War and national political news for Rantburg.com and BorderlandBeat.com. He can be reached at grurkka@gmail.com
Posted by: badanov || 11/05/2013 00:00 || Comments || Link || E-Mail|| [6460 views] Top|| File under:
Europe
'Three killed' in Norway bus hijack
[BBC.CO.UK] A man wielding a knife has hijacked a bus in western Norway and killed three passengers, media reports say.


Norway has a west? I thought it was so narrow it only had a middle.


The suspect, said to be in his 50s and of foreign origin, has been jugged
Drop the gat, Rocky, or you're a dead 'un!
, police told Norway's TV2 news channel.

The victims included the driver of the bus. There were no immediate details of the number of injured.

The man was overpowered by firefighters who rushed to the scene of what was initially reported as a traffic accident, police said.

The attack took place around 17:30 local time (16:30 GMT) on a remote mountain road near Ardal, about 220km (136 miles) north-west of Oslo.

"For now, I have no information to indicate there was anyone else than the three victims" on the bus, police officer Joern Lasse Foerde Refsnes told TV2.

The motive for the attack was not immediately clear.

The suspect is being treated in hospital for knife wounds, the Norwegian Broadcasting Corporation said.

Police in Oslo were preparing to send an anti-terror unit to the scene aboard army helicopters but called off the deployment after the suspect was arrested, the news channel said.
Posted by: Fred || 11/05/2013 00:00 || Comments || Link || E-Mail|| [6503 views] Top|| File under:
India-Pakistan
Gunmen kill five Shias in Karachi
[Dawn] At least five Shia

Musselmen

s, including two doctors, were

bumped off

Monday and three others

were maimed

in different parts of Pakistain's port city of Bloody Karachi


...formerly the capital of Pakistain, now merely its most important port and financial center. It is among the largest cities in the world, with a population of 18 million, most of whom hate each other and many of whom are armed and dangerous...


, police officials said.

City police chief Shahid Hayat confirmed the killings saying five members of the Shia community were

rubbed out

in several districts.

A doctor was

rubbed out

in Manghopir neighbourhood in western district and another was

bumped off

around noon at Tariq Road in the eastern part of the city.

They were identified by police as Dr Sher Ali and Dr Naseem Zaidi.

"The killing pattern shows that they were apparently carried out on sectarian grounds," Javed Alam Odho, the deputy inspector general of police told AFP.

The other two victims were killed in central district when unknown attackers burst into a tailor's shop and opened fire.

The owner and a worker were killed and three others

were maimed

.

"The attack seemed to be on sectarian lines as all of the people inside the shop were Shias," senior police officer Aamir Farooqi said.

The fifth killing took place in Gulshane Iqbal town where a Shia youth was

rubbed out

by

gunnies

riding a

cycle of violence

, Pir Mohammad Shah,

a police brass hat

told AFP.

Majlise Wahdatul

Musselmen

een (MWM), an alliance of Shia

Musselmen

groups held protest rallies and sit-ins in different parts of Karachi to condemn the killings.

The latest attacks came ahead of the beginning of the

Musselmen

holy month of Moharram, when Shias mourn the seventh century martyrdom of Hussain, the grandson of prophet Mohammad (

PTUI!

), along with his family members.

Shias make up around a fifth of Pakistain's predominantly Sunni

Musselmen

population.

Police are already carrying out operations against criminal groups to curb sectarian and political killings.

Security would be further tightened in the month of Moharram, they said.

"We are already carrying out the operation against sectarian and other elements and we would certainly intensify our efforts during the coming days,"Odho said.

Karachi, a city of 18 million people which contributes 42 per cent of Pakistain's GDP, is rife with murder and kidnappings and has been plagued for years by ethnic, sectarian and political violence.

Posted by: Fred || 11/05/2013 00:00 || Comments || Link || E-Mail|| [6494 views] Top|| File under: Lashkar e-Jhangvi
FC kill gunmen suspected of torching Nato tankers in Sibi
[Dawn] Frontier Corps personnel on Monday

rubbed out

three men suspected of torching two NATO


...the North Atlantic Treaty Organization. A single organization with differing goals, equipment, language, doctrine, and organization....


oil tankers and seriously wounding one of the drivers in Sibi district of Balochistan



...the Pak province bordering Kandahar and Uruzgun provinces in Afghanistan and Sistan Baluchistan in Iran. Its native Baloch propulation is being displaced by Pashtuns and Punjabis and they aren't happy about it...


, a

front man

for the paramilitary forces said.

Khan Wasey, a

front man

for FC Balochistan said the forces conducted a search operation in Bakhtiarabad area of Sibi and killed three suspects following an exchange of fire. One of the suspects was enjugged
Keep yer hands where we can see 'em, if yez please!
in an injured condition and was shifted to some holy man's guesthouse an undisclosed location, he said.

"The suspects also

shot up

FC during the operation," Wasey added. He claimed the men had torched two tankers carrying fuel for US and NATO troops in the same area on Monday morning. "The dead are yet to be identified," he said.

The driver of the one of tankers was also injured as result of firing.

"The two oil tankers were going to Afghanistan from Bloody Karachi


...formerly the capital of Pakistain, now merely its most important port and financial center. It is among the largest cities in the world, with a population of 18 million, most of whom hate each other and many of whom are armed and dangerous...


when four

gunnies

riding two

cycle of violence

s intercepted them and torched them," a senior local administration official, Bahadur Bangalzai said.

The tankers were set ablaze in Bala Nari area, 125 kilometres southeast of Quetta, the

quiet provincial capital

.

The incident comes three days after a US drone strike killed Pak Taliban leader Hakimullah Mehsud, prompting demands from opposition parties to close NATO supply lines in protest.

Bangalzai added that one of the drivers sustained serious injuries and was later shifted to hospital where his condition is serious.

Another senior local administration official Wasim Ahmad confirmed the incident.

There was no claim of responsibility for the incident.

The Balochistan government has placed all law enforcers on high alert to avoid occurrence of any untoward incident in the aftermath of Mehsud's killing.

The NATO combat mission in Afghanistan is due to end next year. Pakistain and the United States have signed a deal allowing NATO supply convoys to travel into Afghanistan until the end of 2015.

Posted by: Fred || 11/05/2013 00:00 || Comments || Link || E-Mail|| [6493 views] Top|| File under: al-Qaeda in Pakistan
31 suspects escape police watch
[Dawn] An intelligence report has asked the Punjab home department to direct the police to trace over 30 individuals belonging to the banned outfits who have been missing from their hometowns in the Rawalpindi division.

These suspects had been put on the schedule IV of the Anti-Terrorism Act (ATA).

Anyone put on the government watch list under the fourth schedule of the ATA should inform the police before moving out of the district and after return.

Besides, they also have to submit a surety bond to the police promising to remain peaceful.

A security source said the city police officer Rawalpindi and the district police chiefs of Attock, Jhelum and Chakwal had been directed to keep a vigil on individuals put on the watch list and booked under the Anti-Terrorism Act.

A report sent to the provincial authorities by the special branch expressed its 'concern' over the disappearance of 31 activists of the banned
...the word banned seems to have a different meaning in Pakistain than it does in most other places. Or maybe it simply lacks any meaning at all...
organizations who were on the watch list.

Of the 31 missing individuals, 14 belonged to Rawalpindi, 10 to Attock, six to Chakwal and one to Jhelum.

The intelligence report believed that some of the individuals found missing had gone to
Wazoo.

The special branch warned the police that under the ATA 1997, the concerned district police officer (DPO) and the CPO were responsible for obtaining surety bonds from the individuals enlisted in category IV of the ATA and keeping a strict vigil on them especially during Muharram when security becomes a top priority of the government.

According to the intelligence, as many as 469 individuals belonging to the banned outfits had been enlisted in the schedule IV of the ATA by the law enforcement agencies.

Of these, 195 belonged to Rawalpindi, 177 were from Attock, 73 from Chakwal and 24 from Jhelum.

According to the authorities, the missing individuals had been tried for their alleged involvement in terror activities.

When contacted, City Police Officer Bilal Saddique Kamyana said: "Yes, some individuals have been missing and it is feared that they have gone to Afghanistan.

"However,


it was a brave man who first ate an oyster...


the police have been seeking cooperation from intelligence agencies to track them down."

He said there was no specific terror threat during Muharram.

However,


a hangover is the wrath of grapes...


the police will remain on alert and take all possible measures to maintain peace in the city, he added.
Posted by: Fred || 11/05/2013 00:00 || Comments || Link || E-Mail|| [6492 views] Top|| File under: Govt of Pakistan
PPP activist killed in 'encounter'
[Dawn] A worker of the Pakistain Peoples Party was killed in an alleged police encounter in Shah Latif Town on Sunday, police said.

The killing of Amir Bux Lashari sparked a protest as family members and party workers took to the street and blocked the main National Highway for four hours alleging that he was killed in a staged encounter following his arrest from his 'Autaq'.Mystery shrouded the alleged encounter as no police officer was willing to share its details. However,


the man who has no enemies isn't anybody and has never done anything...


late in the evening, DIG-East Munir Sheikh told Dawn that the Shah Latif SHO Farooq Satti was suspended and an inquiry to ascertain the authenticity of the police encounter had been ordered.

DSP-Malir Rao Muhammad Iqbal also gave no detail about the suspected encounter and said that a man wanted in a murder case was killed in an encounter in Shah Latif Town's Sector 20-A.

However,


a woman is only as old as she admits...


the relatives and party leaders claimed that Mr Lashari was innocent and he was picked up by

coppers

in two mobile vans at his 'Autaq' in Ali Mohammed Lashari Goth, Bin Qasim at around 1.30pm.

They said that one and a half hours later, the family was informed that he was killed in an encounter near Pir Sarhandi Goth.

When the news of his killing spread in the area, relatives, villagers and PPP activists staged a protest sit-in, blocked the National Highway, demanding an impartial inquiry into the incident.

Heavy contingent of police reached the scene. However,


there is a theory which states that if ever anybody discovers exactly what the Universe is for and why it is here, it will instantly disappear and be replaced by something even more bizarre and inexplicable. There is another theory which states that this has already happened...


they did not take any action against the protesters, including

women and kiddies

, who remained there for four hours and lit bonfires.

The suspension of vehicular traffic on the highway caused hardship to a large number of motorists and commuters. Both tracks of the highway were blocked and the traffic was diverted from Bin Qasim and Cattle Colony.

Senior

coppers

held negotiations with the protesting PPP leaders, including area MPA Sajid Jokhio of the ruling party, to end the road blockade. They finally succeeded in opening the highway for traffic in the evening.

MPA Jokhio told Dawn that Malir SP Dr Muhammad Najeeb promised the protesters that the SHO of the Shah Latif Town would be suspended and an action against

coppers

involved in the alleged encounter would be taken.

He said that the SP also assured that a proper inquiry into the incident would be conducted.

The PPP

politician

said there were several eyewitnesses to the arrest of Mr Lashari. He said the victim was a PPP worker in the area.

Another PPP leader in Malir, Mir Abbasi, said that the police claimed that the victim was wanted in 12 cases, including the murder of a policeman in 1992.

He said that the victim was engaged with the reti-bajri business in his village and he had nothing to do with any criminal activities.

He said it was their demand that an inquiry be conducted by an honest police officer, preferably by DIG A.D.Khowaja.

Shop gutted in Gulshan

Two firemen suffered burn wounds while trying to put out a fire that broke out in a carpet shop near Hasan Saquare in Gulshan-e-Iqbal on Sunday.

They said that they were identified as Ismail Hussain and Kamran Babar. They were discharged after first aid.

Around 11 fire tenders took part in the firefighting operation.

A Fire Brigade official said that the shop was completely destroyed.

However,


ars longa, vita brevis...


he said the exact cause of the fire could not be known immediately.

Aziz Bhatti SHO Ghulam Hussain claimed that a short circuit caused the fire.

He said the shop owner had received an 'extortion chit' around one year ago, but the fire had nothing to do with it.
Posted by: Fred || 11/05/2013 00:00 || Comments || Link || E-Mail|| [6472 views] Top|| File under:
Iraq
13 dead in north Iraq violence
[Al Ahram] A series of attacks north of Storied Baghdad


...located along the Tigris River, founded in the 8th century, home of the Abbasid Caliphate...


-- including multiple bombings targeting police -- killed 13 people on Monday, as Iraq grapples with its worst bloodshed since 2008.

Prime Minister Nuri Al-Maliki has appealed to Washington for greater cooperation in fighting militancy as wide-ranging operations targeting

Death Eaters

and tightened security measures have done little to quell a months-long surge in violence.

Monday's violence concentrated on security forces for a second consecutive day, with

jacket wallah

s hitting police sites in multiple cities in north Iraq.

In the deadliest attack, multiple bombings targeting a

cop shoppe

in the predominantly Sunni Arab town of Sharqat, in Salaheddin province, left four

coppers

dead and a dozen more

maimed

, according to police and medical sources.

An initial

boom-mobile

outside the station caused no casualties, but as police and emergency responders gathered at the scene of the blast, two suicide bombers detonated their explosives-rigged belts.

Another

boom-mobile

, this one set off by a suicide bomber, targeted a police academy in Salaheddin's capital Tikrit, just a day after the centre launched a recruitment drive.

One person was killed, and nine others were

maimed

by the

kaboom

, officials said.

Two suicide bombers also targeted a

cop shoppe

in the disputed, ethnically-mixed northern province of Kirkuk,


... a thick stew of Arabs, Turkmen, Kurds, and probably Antarcticans, all of them mutually hostile most of the time...


killing two

coppers

and wounding seven others.

One of the suicide bombers went kaboom! at the entrance to the station, causing the casualties, officials said. The other had holed up inside, with security forces evacuating the building and sealing off the area, before blowing himself up without causing casualties.

The latest attacks came a day after another coordinated set of bombings against a police headquarters in the restive central city of Baquba killed three

coppers

.

Also on Monday,

gunnies

rubbed out

three civil servants and a policeman in separate shootings in the main northern city of

djinn-infested Mosul

and left another

maimed

, and

kaboom

s in two different towns just north of Storied Baghdad killed two people, including a soldier.

Violence so far this year has left more than 5,400 people dead, the country's worst violence since 2008, when it was emerging from a brutal sectarian war in which tens of thousands were killed.

In addition to major security problems, the Iraqi government has failed to provide adequate basic services such as electricity and clean water, and corruption is widespread.

Political squabbling has paralysed the government, while parliament has passed almost no major legislation in years.

Posted by: Fred || 11/05/2013 00:00 || Comments || Link || E-Mail|| [6478 views] Top|| File under: Islamic State of Iraq & the Levant
Syria-Lebanon-Iran
Saqr Issues Search and Investigation Warrant against Ali Eid and Syrian Tanks Deploy near His House
[An Nahar] State Commissioner to the Military Court Judge Saqr Saqr issued on Monday a search and investigation warrant against Arab Democratic Party chief Ali Eid.

After the news of the warrant broke out, several supporters of Eid

erupted into the streets

of Tripoli


...a confusing city, one end of which is located in Lebanon and the other end of which is the capital of Libya. Its chief distinction is being mentioned in the Marine Hymn...


to protest Saqr's decision.

Talaat al-Shamal road, which leads to Tripoli's neighborhood of Jabal Mohsen, was briefly blocked by protesters.

Meanwhile,


...back at the alley, Bugs Moroni was holding Slats from behind while his brother Greasy Thumb was pounding his face into paste ...


Future television reported that the army closed a road leading to the neighborhood to avoid an escalation of events following the issuing of the legal notice.

Arab Democratic Party Secretary-General Rifaat Eid commented on the latest development to al-Manar television on Monday evening.

Ha announced that a peaceful march will take pace on Tuesday from Jabal Mohsen towards Abdul Hamid Karami square in the city.

"My family and I will lead the march regardless of what might happen," he said.

"Our slogan is enough blood," Eid added.

Later, al-Jadeed television reported that Syrian tanks deployed behind the berm in the Hikr al-Dahiri area near Ali Eid's residence in the northern city of Akkar.

The Internal Security Forces Intelligence Bureau summoned Eid on Wednesday to question his alleged involvement in the August double bombing in the northern city of Tripoli.

But on Thursday, the northern leader said he was willing to appear before any security agency except for the Intelligence Bureau.

"I don't trust it at all and its history is not honorable, especially with Syria's allies," he explained.

Eid's driver Ahmed Mohammed Ali is being held by the Intelligence Bureau on charges of smuggling to Syria Ahmed Merhi, one of the main suspects in the bombings against al-Taqwa and al-Salam mosques in Tripoli on August 23.

MTV reported that Ali was first tossed in the clink
Keep yer hands where we can see 'em, if yez please!
on October 26 by Lebanese army intelligence agents on charges of smuggling Merhi into Syria at the request of the pro-Damascus former

politician

.

Merhi is reportedly the driver of the second explosive-laden vehicle that blew up near al-Taqwa mosque.

On October 14, seven people involved in the August bombings were charged, including three

in jug

. The majority are from the Tripoli neighborhood of Jabal Mohsen.

Forty-five people were killed and over 800

maimed

in the twin bombings.

The Arab Democratic Party has denied any involvement in the attacks and stressed that the suspects are not members of the party while slamming media leaks attributed to the Intelligence Bureau.

Posted by: Fred || 11/05/2013 00:00 || Comments || Link || E-Mail|| [6460 views] Top|| File under: Govt of Syria
Turkey seizes massive chemical haul at Syrian border
[Al Ahram] Turkish authorities have seized a large quantity of chemicals from a convoy trying to illegally enter the country from Syria, which "could be transformed into weapons", the army said Sunday.

The convoy of three vehicles refused to stop as it attempted to illegally cross the border on Saturday near the southeastern town Turkish town of Reyhanli, the army said in a statement.

Para-military police were forced to shoot out the tyres of the vehicles to stop them, and three drivers jumped out and fled in the direction of Syria.

One of them was incarcerated
Drop the rod and step away witcher hands up!
, the army said without specifying his nationality.

The haul of sulphur and another unidentified substancewill be examined by a team of army specialists, the statement said.

The Organisation for the Prohibition of Chemical Weapons (OPCW) reported on Thursday that Syria's entire declared stock of chemical weapons has been placed under seal.

This included 1,000 tonnes of chemical agents, which can be used to make weapons, and 290 tonnes of chemical weapons.

A UN Security Council resolution stating that the arsenal must be destroyed by mid-2014, was agreed by the United States and Russia to avert military strikes on Syria after deadly chemical weapons attacks near Damascus in August.

The West blamed those attacks, which killed hundreds of people, on
Hereditary President-for-Life Bashir Pencilneck al-Assad


Trampler of Homs...


's regime, which denied all responsibility, instead blaming the attack on rebels.

Once a close ally of Syria, Turkey has cut off ties with the regime in Damascus since Assad's deadly crackdown on popular dissent began in March 2011 and has become one of the most fervent supporters of the Syrian rebellion.

Posted by: Fred || 11/05/2013 00:00 || Comments || Link || E-Mail|| [6524 views] Top|| File under:
Iran Guards commander killed in Syria: Reports
[Al Ahram] An Iranian commander of the Revolutionary Guards was killed in Syria by "terrorists" while defending "oppressed Syrian people" near Damascus, media reports said Monday.

Iran -- a key ally of
Hereditary President-for-Life Bashir Pencilneck al-Assad


Supressor of the Damascenes...


's embattled regime -- has repeatedly denied it has troops fighting in Syria. The Mehr news agency said commander Mohammad Jamali Paqale, a veteran of the Iran-Iraq war in the 1980s, had recently volunteered to defend a Shiite shrine near the Syrian capital.

He was killed "by

forces of Evil

while defending" the holy site, it said without giving a date. The ISNA news agency said Jamali's funeral was to be held Tuesday in the southern city of Kerman.

Jamali, the Mehr report said, hailed from the same Guards outfit that had trained General Qassem Soleimani -- who now heads the elite special operations Quds Force -- in his early days. The Quds Force is accused by Western and Arab governments as well as Syrian opposition groups of orchestrating Iran's alleged military backing of the Assad regime.

Tehran says it has provided Damascus with material and intelligence support but denies having sent combat troops to aid the regime.

The denial was reiterated by a Guards

front man

Monday.

"As we have repeated many times, Iran does not have any organised battalions in Syria," said Ramezan Sharif in remarks reported by the Sepahnews website.

Iran "has an advisory presence there for sharing defensive experiences with the country's defenders," said Sharif.

The Syrian conflict has killed more than 120,000 people since it broke out in March 2011, according to the Syrian Observatory for Human Rights, a

Britannia

-based group that relies on a network of activists, medics, lawyers and other people on the ground.



Iran's diminutive President

Hassan Rouhani said late October that part of a solution to the Syria crisis is to expel "terrorist groups" from that country.

Posted by: Fred || 11/05/2013 00:00 || Comments || Link || E-Mail|| [6504 views] Top|| File under: Govt of Iran
Syria Kurds rout jihadists across northeast: Monitor
[Al Ahram] Kurdish fighters have driven jihadists from 19 towns and villages across northeastern Syria in recent days, a week after capturing a key Iraqi border crossing, a monitoring group said Monday.

The Committees for the Protection of the Kurdish People (YPJ), the main Kurdish militia in Syria, has battled other rebel groups in a bid to carve out an autonomous region in the northeast, where the army is no longer deployed.

The Syrian Observatory for Human Rights, a

Britannia

-based group that relies on local activists and other sources, said that "since Saturday, a total of 19 localities have fallen into the hands of Kurdish fighters."

"The jihadists have been trying to regroup their fighters to reclaim lost ground," it said, referring to the Islamic State in Iraq and the Levant (ISIL) and the Al-Nusra Front, hardline groups linked to Al-Qaeda.

The Kurdish and jihadist fighters have long been battling for control of the northeastern Hasake province bordering Turkey and Iraq, which is rich in petroleum and grain.

The latest

festivities

came a week after Kurdish fighters seized the Yaarubiyeh crossing on the Iraq border, which had been a key transit point for arms and jihadist fighters carrying out attacks in both countries.

The fighting between the Kurds and rebels ostensibly struggling to overthrow Syrian
Hereditary President-for-Life Bashir Pencilneck al-Assad


Terror of Aleppo ...


has added another level of complexity to the civil war, which has claimed an estimated 120,000 lives since early 2011.

Posted by: Fred || 11/05/2013 00:00 || Comments || Link || E-Mail|| [6503 views] Top|| File under: Govt of Syria
Who's in the News
19
[untagged]
12
Govt of Pakistan
11
Arab Spring
3
Govt of Syria
2
Govt of Iran
2
Hezbollah
1
Jamaat-e-Islami
1
Govt of Sudan
1
al-Qaeda in Pakistan
1
Boko Haram
1
Houthis
1
al-Shabaab
1
Islamic State of Iraq & the Levant
1
Lashkar e-Jhangvi
Bookmark
E-Mail Me
The Classics
The O Club
Rantburg Store
The Bloids
The Never-ending Story
Thugburg
Gulf War I
The Way We Were
Bio
Merry-Go-Blog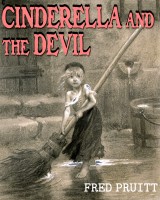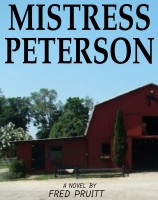 On Sale now!


A multi-volume chronology and reference guide set detailing three years of the Mexican Drug War between 2010 and 2012.

Rantburg.com and borderlandbeat.com correspondent and author Chris Covert presents his first non-fiction work detailing the drug and gang related violence in Mexico.

Chris gives us Mexican press dispatches of drug and gang war violence over three years, presented in a multi volume set intended to chronicle the death, violence and mayhem which has dominated Mexico for six years.
Click here for more information


Meet the Mods
In no particular order...


Steve White
Seafarious
Pappy
lotp
Scooter McGruder
john frum
tu3031
badanov
sherry
ryuge
GolfBravoUSMC
Bright Pebbles
trailing wife
Gloria
Fred
Besoeker
Glenmore
Frank G
3dc
Skidmark
Alaska Paul



Better than the average link...



Rantburg was assembled from recycled algorithms in the United States of America. No trees were destroyed in the production of this weblog. We did hurt some, though. Sorry.
3.236.107.249

Help keep the Burg running! Paypal: