-Lurid Crime Tales-
Joplin Mosque Razed in Fire; 2nd Blaze This Summer
No doubt at some point it will be determined whether this was an outside attack or done for the insurance money, but something to keep an eye on either way.
Any yahoo in the U.S. burning down mosques -- or churches -- deserves to be jugged for life.
Posted by: Redneck Jim || 08/07/2012 00:00 || Comments || Link || E-Mail|| [506 views] Top|| File under:
Afghanistan
Army's vehicles not tough enough for bombs, nor is anyone else's
One of THE main precursors for homemade bombs is the fertilizer ammonium nitrate that is produced in Pakistan .... YES PAKISTAN, at one of three or four huge facilities, and smuggled to the Taliban (as yes, agricultural fertilizer) for making bombs. The U.S. has expressed frustration and much hand wringing with Pakistan's inability to stop the flow of ammonium nitrate into Afghanistan but will do pheching NOTHING about it.
Pakistan isn't going to let go of Afghanistan unless destroyed forced. Their name is an acronym of Punjab-Afghanistan-Kashmir, for goodness sake.
Posted by: Besoeker || 08/07/2012 04:27 || Comments || Link || E-Mail|| [286 views] Top|| File under:
14 Insurgents Renounce Violence in Balkh
Right in the middle of fighting season, too.

A group of 14

forces of Evil

laid down weapons in northern Balkh province on Sunday, local officials said.

The men were found in the Chahar Bolak and Chamtal districts of the province and fought against government in the province, the provincial Head of High Peace Council Department Akhtar Mohammad Imrahimkhil said.

"The men gave their weapons to the local security troops willingly. They have promised that they will not fight against government in the province," he said.

To reintigrate the men, the government has "been asked to provide work for them," Imrahimkhil said.

Meanwhile,


...back at the scene of the crime, Lieutenant Queeg had an idea: there was a simple way to tell whether Manetti had been the triggerman -- just look at his shoes!...


Mawlawi Ziaulhaq, the commander of the men who joined in

grinding of the peace processor

said that more than a year they have worked with the

forces of Evil

in the districts of the province.

"I don't want to join again with the

forces of Evil

and I want stay with my family," Ziaulhaq said.

Chahar Bolak and Chamtal districts are highly insecure districts which have seen

bad boy

activity and attacks against local and provincial government.

Provincial head of High Peace Council department said that with the joined of them 'men' security will improve in the province.
Posted by: trailing wife || 08/07/2012 00:00 || Comments || Link || E-Mail|| [295 views] Top|| File under:
Africa North
Libya's interim authorities to hand over power to congress
TRIPOLI: Libya's interim authorities said they will hand over power to a newly elected congress tomorrow less than a year after its fighters overthrew the regime of Moamer Qaddafi.

"We affirm that Aug. 8 will be the day that power will be transferred peacefully," Saleh Darhoub, spokesman for the outgoing National Transitional Council (NTC), told journalists in Tripoli yesterday.

Libyans cast ballots on July 7 in their first free election since a popular uprising last year that escalated into a civil war and ousted the regime of now slain dictator Qaddafi. They elected a 200-member legislative assembly comprising party and independent representatives, which will replace the NTC and lead the country until fresh elections can be held on the basis of a new constitution.
Posted by: Steve White || 08/07/2012 00:00 || Comments || Link || E-Mail|| [931 views] Top|| File under:
Egypt's Brotherhood blames Sinai raid on Israel's Mossad
[BBC]
Egypt's

Moslem Brüderbund

has accused the Israeli spy agency Mossad of being behind Sunday's attack on an Egyptian checkpoint on the border with Israel.

Israel's foreign ministry has dismissed the allegation as "nonsense".

The attack left 16 Egyptian security officers dead. Israeli forces say they killed at least five men they say were among the attackers.

Israeli and Egyptian officials have blamed the attack on Islamist

bully boy

s.

A statement on the

Moslem Brüderbund

's website said the incident "can be attributed to the Mossad".

It said Israel had carried out the attack in an attempt to undermine the government of Egypt's Islamist President, Mohammed Mursi.

The allegation was echoed by

Hamas, always the voice of sweet reason,

, the Paleostinian offshoot of the

Moslem Brüderbund

that governs

Gazoo

.

"Israel is responsible, one way or another, for this attack to embarrass Egypt's leadership and create new problems at the border in order to ruin efforts to end the [Israeli] siege of the

Gazoo

Strip," the group's prime minister in

Gazoo

, Ismail Haniya, was quoted saying by the

Rooters

news agency.

Israel's foreign ministry

front man

, Yigal Palmor, denied the accusation, saying: "Even the person who says this when he looks at himself in the mirror does not believe the nonsense he is uttering".

Earlier on Monday, Egypt's state news agency quoted a top security official as saying that the attackers were "jihadists" who had infiltrated from the

Gazoo

Strip.

A statement by the Egyptian military described them as "enemies of the nation who must be dealt with by force". The country has declared three days of national mourning for the dead officers.
Posted by: Fred || 08/07/2012 00:00 || Comments || Link || E-Mail|| [317 views] Top|| File under: Muslim Brotherhood
Caribbean-Latin America
Mexican Supreme Court mulls fate of Colonel Arias Agredano

For a map, click here

By Chris Covert
Rantburg.com

A Mexican Army colonel's fate awaiting a decision by the Mexican Suprema Corte de Justicia de la Nacion (SCJN) or Mexican Supreme Court, will have to wait longer, according to Mexican news accounts.

An article from a news dispatch which appeared in El Imparcial news daily Monday afternoon said that the court had discussed, sometimes in heated fashion whether the case of Colonel Jose Guadalupe Arias Agredano should be tried in a civilian court for a murder he allegedly covered up, or if the Mexican military should have jurisdiction.

In April, 2012, an unidentified federal judge ordered annulled the military arrest warrant of Colonel Arias Agredano, the decision of which was appealed and was brought before the SCJN. Colonel Arias Agredano has asked the court to reverse the decision saying he is in physical danger should he be ordered to a civilian prison.

Charges against Colonel Arias Agredano come from the arrest of Jethro Ramses Sanchez Santana, who was detained by Veracruz municipal police agents on May 25th, 2011 along with Horacio Cervantes Demessa for the murder of Juan Francisco Sicilia Ortega earlier that March. Those two suspects were later turned over to a Policia Federal detachment.

Sicilia Ortega was the son of Javier Sicilia, leader of the Mexican Movement for Peace and Justice with Dignity. Sicilia Ortega was kidnapped and then later found strangled and stuffed into a vehicle along with seven other victims. His murder sparked Javier Sicilia's formation of his peace movement and several high profile protest demonstrations that spring and beyond.

Colonel Arias Agredano's alleged role in the murder of Sanchez Santana included his attempts to cover up the death of the detainee after he had choked to death on his own vomit during an interrogation. Sanchez Santana was later found dead on August 11th in Atlixco, Puebla. Cervantes Demessa was later found in Coatetelco colony in Miacatlan municipality badly beaten.

Alleged in the incident was that Sanchez Santana had been beaten by two junior army officers during the interrogation. Those officers have been identified as lieutenants Jose Guadalupe Orizaga y Guerra and Edwin Raziel Aguilar Guerrero. Both lieutenants Orizaga y Guerra and Aguilar Guerrero were also identified as the military officers who took custody of Cervantes Demessa and Sanchez Santana from the Policia Federal detachment which originally detained the two suspects. The detainees were later taken to a blacksmith shop located near the facilities of the Mexican 21st Infantry Battalion in Morelos state where they were beaten.

Both officers were arrested July 4th and confessed to the murder of Sanchez Santana.

The legal issues being discussed Monday concern a July, 2011 SCJN decision that said human right cases involving military personnel must be tried in civilian courts. The decision temporarily threw the Mexican military into an uproar. Senior military officials, although protesting the decision later said that they would abide by it.

The decision came from a forced disappearance case of Radilla Pacheco, who was allegedly detained by a Mexican Army unit at a checkpoint in Guerrero state on August 25th, 1974, and was never seen again. Radilla Pacheco's disappearance took place in the depths of Mexico's Dirty War between 1968 and 1982, when a succession of Mexican presidents used the military to deal harshly with radical and radical political movements, mostly in Guerrero state and central Mexico.

The Radilla Pacheco case had made it as far as the Inter American Court on Human Rights which ordered Mexico to investigate the case using civilian not military prosecutors. A court case sent to the SCJN determined that all human rights cases involving Mexican military personnel must be prosecuted in civilian courts.

According to statistics provided by Mexican human rights groups, about 1,500 cases of forced disappearances during the Dirty War can potentially be investigated by civilian courts. But little news has emerged that any of those cases will be investigated under the new order. Two high profile rape cases of two indigenous women that took place in 2002 were transferred from military to civilian courts last year in the wake of that decision, but it is unlikely either of those cases will ever see any criminal resolution.

When the July 2011 decision was announced, the president of the SCJN, Juan Silva Meza walked back the decision the next day, saying that Mexican federal judges would have complete discretion as to whether a case involving Mexican military personnel would be prosecuted in civilian or military courts.

According to the El Imparcial article, even that decision does not appear to rigorously observed even by the very court which announced it. One of the likely reasons is that Mexican deputies have been pushing to reform the Mexican code of military justice Article 57, separating everything but murder from the list of offenses which military prosecutors are required to prosecute.

Mexican president Felipe Calderon Hinojosa and his Secretaria de Defensa Nacional (SEDENA), the controlling agency for the Mexican Army, General Guillermo Galvan Galvan also have been urging deputies to reform Article 57.

Chris Covert writes Mexican Drug War and national political news for Rantburg.com
Posted by: badanov || 08/07/2012 00:00 || Comments || Link || E-Mail|| [303 views] Top|| File under:
China-Japan-Koreas
N. Korea slams US, S. Korea over joint military drill
SEOUL: North Korea hit out at the United States and South Korea yesterday over their planned joint military drill this month which it said was "an all-out war rehearsal" that could ignite conflict on the Korean Peninsula.

The allies will hold Ulchi Freedom Guardian, which is largely a computer-simulated exercise, from Aug. 20 to 31, to improve their combat-readiness amid high cross-border tensions. The allies describe their annual exercises as defensive and routine but the North habitually terms them a rehearsal for invasion and launches its own counter-exercises.

The US and South Korea "are going to stage again Ulchi Freedom Guardian joint military exercises for invading the DPRK at a time when they are becoming ever more undisguised in their hostile policy and confrontation racket against it," the North's Korean Central News Agency said.

"The army and people of the DPRK have grown stronger in their will to take revenge on the US," Pak Rim-Su, head of the North army mission at the border village of Panmunjom, said in a protest notice over the drill to General James D. Thurman, commander of US Forces Korea, quoted by KCNA.

The Rodong Sinmun, the mouthpiece of the ruling Workers' Party, also said the exercise demonstrated Washington's hostile attitude.

"This is a vivid expression of its hostile policy toward the (North) and a dangerous act to ignite a new war on the Korean Peninsula at any cost," said the commentary carried by KCNA, quoted by South Korea's Yonhap news agency. "The joint military exercises are an all-out war rehearsal against the (North) from the viewpoint of military hardware and scale of forces to be involved in them and their program and nature," it said.

The drill will involve many of the 28,500 US troops stationed in the South as well as some 3,000 from abroad but there will be no field training, the US military has said.
Posted by: Steve White || 08/07/2012 00:00 || Comments || Link || E-Mail|| [403 views] Top|| File under:
Israel-Palestine-Jordan
Sinai Spree Prods Hamas To Act Against Gaza Jihadis
[Ma'an] Tensions between

Hamas, always the voice of sweet reason,

and

Gazoo

's more radical Islamists were strained to breaking point by a gun attack in Egypt blamed in part on infiltrators from the Paleostinian enclave.

Hamas, once hopeful of building an alliance with Egypt now ruled by the

Moslem Brüderbund

, its ideological kin, and of ending the blockade on the

Gazoo

Strip, is now under pressure to show it can bring Salafi

hard boyz

under control.

The Islamist movement, which has governed

Gazoo

since 2007, denied Egyptian and Israeli charges that some of the

gunnies

who raided a Sinai police post and then tried to storm into Israel on Sunday came from its side of the border.

But with Cairo incensed at the death of 16 border personnel, Hamas said on Monday it was arresting radical Salafi Islamists in

Gazoo

and shutting down the around 1,000 smuggling tunnels to the Egyptian Sinai.

The Gazook government's

front man

Taher al-Nunu said steps were being taken "to help uncover the perpetrators" in coordination with Egypt. He said "no Paleostinian could take part in such an ugly crime".

Hamas interior ministry

front man

Ihab al-Ghusain blamed Israel for the attack "whether directly or through collaborators infiltrating those ... groups".

While Hamas and the Salafis share hostility to Israel, the former works within the framework of Paleostinian nationalism while the latter subscribe to the globalized holy war popularized by al-Qaeda and unfettered by realpolitik.

A Salafi group called "Magles Shoura al-Mujahddin," which claimed a deadly June attack on Israel from Sinai, said in a video statement that it recognized neither Israel nor "claimed or imagined borders between

Mohammedan

countries".

That kind of thinking unsettles Egypt, which has been at pains to restore order since secular, US-aligned President Hosni Mubarak


...The former President-for-Life of Egypt, dumped by popular demand in early 2011...


was toppled by a citizen revolt last year.

Hamas, which won a Paleostinian vote in 2006 only to battle its secular rivals for control over

Gazoo

, is keen to show Cairo it is in control.

Enemies

Past Hamas sweeps against the armed Salafis, who often try to fire rockets into Israel in defiance of de facto Paleostinian truces, have often been low-key, to avoid the appearance of collaboration with the Israeli enemy.

Crackdowns were more overt when Salafis targeted

Gazoo

women and Christians in religious vigilante attacks or, in the case of one imam in 2009, declared secession from Hamas. That incident drew a Hamas raid on the

holy man

's mosque which killed 28 people.

"The growth of these characters should have been prevented. Their ability to sabotage the Paleostinian national cause should have been blocked long ago," said

Gazoo

-based political analyst Hani Habib.

"Legal action should be taken against them in order to spare Paleostinian blood and preserve the national security of Egypt, which has always been the Paleostinians' major supporter in the Middle East."

The risk of a possible rift in relations with neighboring nations was illustrated by the anti-Paleostinian sentiment that immediately surfaced in Egypt's Sinai border towns.

"Since yesterday, people in al-Arish, Sheikh Zuwaid and Rafah are forcing Paleostinians to return home, and those who are caught are beaten up," said a resident of Sheikh Zuwaid, declining to be named.

Gazooks expressed remorse for the dead Egyptians but the deputy chief of Hamas, Mousa Abu Marzouk, who himself lives in exile in Cairo, criticized Egypt for subsequently shutting its border "indefinitely" with the Paleostinian territory.

That decision, which along with Hamas' tunnel closures drove Paleostinians to stockpile petrol and other scarce imported goods, was deemed "collective punishment" by Abu Marzouk.

In a statement on his Facebook page, he urged Egypt instead to impose "control and

illusory sovereignty

over the entire Sinai" - a demand long made by Israel as well.
Posted by: trailing wife || 08/07/2012 00:00 || Comments || Link || E-Mail|| [574 views] Top|| File under: Hamas
Syria-Lebanon-Iran
Syria: Iran vows it will not allow Assad to fall
Mr Assad made his first appearance on state television for over a fortnight, promising to continue the struggle against his enemies "without respite".

Iran has been trying to guarantee the survival of Mr Assad, who serves as Tehran's only reliable ally in the Middle East, by supplying Syria's regime with funds, weaponry and expert personnel to aid the campaign against rebels.

Saeed Jalili, the secretary of Iran's Supreme National Security Council, came to Damascus as a visible symbol of that support.

"Iran will never allow the resistance axis – of which Syria is an essential pillar – to break," he said. The "axis of resistance" refers to the Middle East's anti-Western powers: Iran, Syria and the armed groups, Hizbollah and Hamas, although in reality the latter has already broken away by ending its presence in Damascus.
Posted by: tipper || 08/07/2012 18:02 || Comments || Link || E-Mail|| [441 views] Top|| File under:
Iran Calls Syria Meeting for 'Realistic' Countries
[An Nahar] Iran is to hold a ministerial meeting on Thursday for countries having a "realistic position" on Syria, Deputy Foreign Minister Hossein Amir Abdollahian said, the official news agency IRNA reported.

He said 10 countries would be participating, but did not identify them.

Iran is the main ally of the beleaguered Syrian regime of
Hereditary President-for-Life Bashir Pencilneck al-Assad


Oppressor of the Syrians and the Lebs...


, which since March 2011 has been waging a battle against an increasingly armed opposition.

"A consultative meeting on Syria with the presence of a certain number of countries having a principled and realistic position on Syria will be organized Thursday in Tehran," Abdollahian was quoted as saying on Monday.

"The Islamic Theocratic Republic of Iran believes that a total halt to the violence, and national dialogue are the solution to control the crisis in Syria and to that end Iran is organizing this meeting," he said.

Iran has repeatedly accused the United States, Turkey, Soddy Arabia


...a kingdom taking up the bulk of the Arabian peninsula. Its primary economic activity involves exporting oil and soaking Islamic rubes on the annual hajj pilgrimage. The country supports a large number of princes in whatcha might call princely splendor. When the oil runs out the rest of the world is going to kick sand in their national face...


and Qatar of giving military support to Syria's rebels. It denies U.S. allegations it is providing military aid to Assad.

"We are asking why the United States and other countries back sending heavy and semi-heavy weapons, while we are seeing the presence of al-Qaeda and an increase in the number of terrorist and violent acts in Syria," Abdollahian said.

Posted by: Fred || 08/07/2012 00:00 || Comments || Link || E-Mail|| [589 views] Top|| File under: Govt of Iran
Syrian National Council: Qatar and Saudi Arabia Giving Arms to Rebels
[An Nahar] Qatar and Soddy Arabia


...a kingdom taking up the bulk of the Arabian peninsula. Its primary economic activity involves exporting oil and soaking Islamic rubes on the annual hajj pilgrimage. The country supports a large number of princes in whatcha might call princely splendor. When the oil runs out the rest of the world is going to kick sand in their national face...


are giving light arms to Syria's rebels but the fighters do not have the advanced weapons needed to confront Bashir al-Assad's regime, a spokeswoman for the opposition SNC said Monday.

"Rebels on the ground are searching desperately for arms wherever they can find them," a spokeswoman for the Syrian National Council, Bassma Kodmani, told

La Belle France

's Europe 1 radio.

"There are certain countries that are providing light and conventional weapons," she said.

When asked which countries, Kodmani said: "It is Qatar, Saudi Arabia, and maybe a little bit Libya with what it has left over from its own battle."

She said some countries were also providing money to the rebels so that they could buy weapons on the black market.

But Kodmani said the rebels were still massively outgunned by pro-regime forces and were lacking "more advanced types of weapons that could be used to confront aviation".

"This is a political decision that the major countries must take, it has not been taken," she said.

Warning of "carnage" in Syria's commercial capital Aleppo


...For centuries, Aleppo was Greater Syria's largest city and the Ottoman Empire's third, after Constantinople and Cairo. Although relatively close to Damascus in distance, Aleppans regard Damascenes as country cousins...


, Kodmani condemned the political and diplomatic failure to find a solution for the conflict.

"Waiting for a military solution is catastrophic," she said.

Posted by: Fred || 08/07/2012 00:00 || Comments || Link || E-Mail|| [544 views] Top|| File under: Govt of Syria
Who's in the News
35
[untagged]
5
Govt of Syria
2
al-Qaeda in Iraq
2
Taliban
1
Boko Haram
1
Govt of Iran
1
Hamas
1
Muslim Brotherhood
1
Thai Insurgency
1
al-Qaeda
1
al-Qaeda in Arabia
1
al-Qaeda in Pakistan
Bookmark
E-Mail Me
The Classics
The O Club
Rantburg Store
The Bloids
The Never-ending Story
Thugburg
Gulf War I
The Way We Were
Bio
Merry-Go-Blog
Hair Through the Ages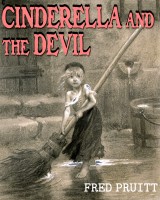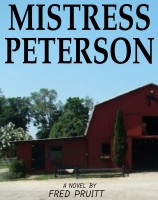 On Sale now!


A multi-volume chronology and reference guide set detailing three years of the Mexican Drug War between 2010 and 2012.

Rantburg.com and borderlandbeat.com correspondent and author Chris Covert presents his first non-fiction work detailing the drug and gang related violence in Mexico.

Chris gives us Mexican press dispatches of drug and gang war violence over three years, presented in a multi volume set intended to chronicle the death, violence and mayhem which has dominated Mexico for six years.
Click here for more information


Meet the Mods
In no particular order...


Steve White
Seafarious
Pappy
lotp
Scooter McGruder
john frum
tu3031
badanov
sherry
ryuge
GolfBravoUSMC
Bright Pebbles
trailing wife
Gloria
Fred
Besoeker
Glenmore
Frank G
3dc
Skidmark
Alaska Paul



Better than the average link...



Rantburg was assembled from recycled algorithms in the United States of America. No trees were destroyed in the production of this weblog. We did hurt some, though. Sorry.
3.235.75.174