Britain
UK to dump Fawwaz?
THE protracted process of extraditing Osama bin Laden's London lieutenant to the United States is close to its conclusion, The Times has learnt. Khalid al-Fawwaz, who has been charged in the United States over the 1998 East Africa embassy suicide bombings that killed 224 people, has been fighting extradition for seven years. But according to a Home Office report, obtained under the Freedom of Information Act, Mr Fawwaz's lawyers have been given a deadline by which they must submit last-ditch pleas against his surrender to the American authorities. Charles Clarke, the Home Secretary, will then decide if Mr Fawwaz, a Saudi and personal friend of bin Laden, can be handed over. Mr Clarke faces pressure to make a decision in the long-running case, which is proving an embarrassment for the Government.

After the London bombings in July,

Tony Blair

promised to speed up extradition in terror cases by setting a maximum time limit. While Mr Fawwaz's case has dragged on for seven years, a man wanted by France over terrorist bombings has been in jail here for a decade. Mr Fawwaz, 41, ran al- Qaeda's media office in London for four years, disseminating statements and fatwas. The claim of responsibility for the embassy bombs was allegedly transmitted to his associates by fax hours before the attacks. Witnesses in the United States have testified that Mr Fawwaz, who is in prison in England, also ran an al-Qaeda training camp before he arrived in London from Kenya in 1994. If convicted in America Mr Fawwaz, who has received more than £150,000 in legal aid, will be sentenced to life imprisonment without prospect of parole.

The Times asked why, despite a House of Lords ruling sanctioning extradition in December 2001, Mr Fawwaz remained in Britain. The Home Office refused to divulge details of the legal discussions over Mr Fawwaz's surrender, claiming that they could prejudice a trial in the US and damage Anglo-American relations. But officials said that Mr Fawwaz was given the opportunity to submit to the Home Secretary arguments against his surrender to the US. His lawyers provided "voluminous representations" covering a range of issues that "ran to 87 pages and were followed up by 681 pages of supporting documentation". Home Office lawyers raised several questions with the US Government, which took until last year to reply with a 33-page document. Mr Fawwaz's lawyers delivered a new batch of paperwork a year ago requiring a further response from the US, which did not arrive until this year.

Irving Jones, of the Home Office extradition unit, wrote: "We should perhaps stress here that the purpose was not to engage in endless dialogue but rather to satisfy the interests of fairness that the courts expect to be met in the decisionmaking process." In his response to The Times, the official could barely disguise his frustration that the process had become so protracted. Mr Jones wrote: "We asked that any final representations be received by not later than May 14 in order that this important case might be considered in the round and brought to a conclusion. On three occasions since then, however, Mr Fawwaz's solicitors have asked for more time to complete their representations . . . The overall process has taken longer than was ever expected."

Before his arrest Mr Fawwaz lived in a house in Dollis Hill, northwest London, and ran an al-Qaeda front organisation called the Advice and Reformation Committee. According to the US indictment he arranged the purchase of a satellite phone for bin Laden in October 1997 and spoke to him and other senior al-Qaeda figures regularly. Mr Fawwaz also had an office in West Kilburn which he shared with Adel Abdel Bary and another man, who can be named only as X, who are alleged members of the banned Egyptian Islamic Jihad group.
Posted by: Dan Darling || 08/31/2005 00:26 || Comments || Link || E-Mail|| [278 views] Top|| File under: al-Qaeda
Russian report sez terrorism response still weak
Russian authorities have done nothing to improve their ability to respond to terrorist threats in the year since their deeply flawed handling of the takeover of Beslan's School No. 1, according to the man charged with investigating the disaster.

Stanislav Kesayev, deputy chairman of the regional parliament, is putting the final touches to his report as residents of Beslan prepared to mark the anniversary of the Sept. 1, 2004, school siege, which left 331 persons dead -- most of them children -- after Russian forces stormed the school.

Mr. Kesayev has interviewed scores of survivors, witnesses, emergency workers and security officials in an attempt to understand how armed militants from neighboring Chechnya and Ingushetia managed to seize nearly 1,200 hostages at the school -- and why the rescue effort proved so bloody.

His conclusions, due to be made public in mid-September, are disturbing.

"There have been no radical changes as a result of the Beslan events," he said in an interview in his offices, where desks overflow with documents. "I wouldn't want to see our security forces put to the test in another such crisis."

Alexander Torshin, the head of the separate investigation into the response of federal officials to Beslan, has already indicated that authorities will not face heavy criticism, saying the military and security services "had to simultaneously resolve several difficult tasks" during the Beslan siege.

The federal probe "won't shield anyone ... but we do not intend to blame anyone irresponsibly. It will just be facts," he told the Tribuna daily newspaper.

Just last week, a dozen Beslan mothers who lost children at the school staged a protest, saying Russian President Vladimir Putin and Nikolai Patrushev, chief of the domestic security service FSB, had not been called to account for their actions during the crisis.

Authorities in Moscow, meanwhile, have attacked the credibility of Mr. Kesayev's pending report, with the Russian prosecutor's office declaring his probe illegal.

The parliament of North Ossetia, where Beslan in located, put Mr. Kesayev in charge of investigating the response of local officials just days after the massacre.

Even with his limited mandate, Mr. Kesayev said he has uncovered glaring examples of incompetence.

"There was a complete lack of professionalism and coordination between the many different forces responding to this crisis," he said.

Chechen rebel warlord Shamil Basayev, who has claimed responsibility for the attack, has said the heavily armed hostage-takers made their way to the school from Chechnya, where Russian forces are battling a 10-year-old separatist movement heavily influenced by Islamic extremism.

"They traveled right under the noses of our security forces" to reach Beslan, Mr. Kesayev said. He and many others suspect the militants were able to bypass local checkpoints by bribing Russia's notoriously corrupt roadside guards.

Mr. Kesayev's report will also criticize local authorities for being hopelessly unprepared for the storming of the school and its aftermath.

Shortly after 1 p.m. on Sept. 3, two explosions boomed out from the school.

Within minutes, a firefight erupted between the hostage-takers and Russian forces surrounding the building. Fire engulfed the gymnasium, where many hostages were being held, and the gym roof collapsed as they tried to flee.

According to Mr. Kesayev, local police failed to cordon off the area around the school, allowing hundreds of distraught family members to rush to the scene. There was no medical- evacuation plan, forcing residents to take the wounded to hospitals in private cars.

And after the siege was over, authorities failed to secure the school for two days, leaving residents free to wander the ruins and contaminate evidence, making proper forensic work impossible.

The infighting and uncertainty in Beslan's aftermath have only increased the misery for the town's bereaved.

"We will never know the truth about who let the terrorists come here and how our children died," said Ira Gibilova, whose daughter-in-law, 13-year-old granddaughter and 10-year-old grandson died in the school.

"The people who let this happen will never be punished," she said.
Posted by: Dan Darling || 08/31/2005 00:46 || Comments || Link || E-Mail|| [286 views] Top|| File under:
Basayev sez failed sting operation enabled Beslan
The man behind the Beslan school siege said on Tuesday a failed Russian special services sting had allowed his militants a free passage into the region to conduct the attack that killed 330 people almost a year ago.

Shamil Basayev, Russia's most wanted man, issued the statement on separatist Web site www.kavkazcenter.com days before the anniversary of the bloodbath and at a time when authorities face criticism for failing to clarify what happened.

Basayev said a special services agent had been sent undercover to the rebels to persuade them to plan an attack in Vladikavkaz, capital of the North Ossetia region bordering Chechnya. But the agent confessed to the rebels, who were then able to plan an alternative. They were allowed to enter the region with ease, with security services believing they would be able to capture them as they headed for Vladikavkaz, Basayev said. But the rebels went instead to Beslan.

"From August 31, they opened a way in for us ... and we went along it to Beslan, 'mixing up' the time and target of the attack," said Basayev, who describes himself as a terrorist.

The Russian government could not be reached for comment.

Basayev, who last week was appointed deputy leader of Chechnya's separatists, said his fighters had plenty of information to share. "We have a lot to tell but we have been waiting for the Russians to finish their 'investigation'. They are dragging out this process because they have nothing to tell people," he said.

"Today we are ready for an open international inquiry to the Beslan events. We have a living participant in the operation who is prepared to give evidence." It was not clear whether he was referring to Nurpashi Kulayev, the Chechen who went on trial in May for his alleged part in the mass hostage-taking. He is believed to be the only militant to survive the siege.
Posted by: Dan Darling || 08/31/2005 00:44 || Comments || Link || E-Mail|| [283 views] Top|| File under:
Down Under
Australia-hating Muslims unchecked, says teacher
Via Tim Blair

The warning signs were apparent to Chris Doig at least 10 years ago. A small group of the teacher's students made it clear they despised Australia, regarding it as a degenerate culture to be disrupted and ultimately swept aside. Two Muslim students danced with joy after the September 11 attacks in the United States. Other students told him these attitudes came out of ideas picked up at Melbourne's northern suburbs mosques.

The teacher says he tried to voice concern to his school administration, to the Education Department bureaucracy, even to senior political figures in his own Labor Party, but his warnings were ignored.

The school was Moreland City College in Coburg, which closed at the end of last year when enrolments fell to 270, from a high of 1000 a decade before. The official reason for the closure was that community confidence had fallen, particularly after adverse media reports when students vandalised mini-buses belonging to the neighbouring Yooralla Society. Now there is renewed soul searching after London's July bombers were found to have grown up in Britain.

Mr Doig isn't claiming his former students were potential bombers, or that their behaviour was entirely to do with their religious views, but he is concerned that some of their attitudes were so hostile to Australian culture that their behaviour descended frequently to violence. He is especially critical of what he says was a faint-hearted response from the school and the educational hierarchy and what he claims was their tolerance of intolerable behaviour and attitudes.


Rest at link.
Posted by: ed || 08/31/2005 07:36 || Comments || Link || E-Mail|| [300 views] Top|| File under:
Europe
"There is No Such Terror Organization as Al-Qaeda"
MEMRI, EFL

: Nese Duzel, of the center-left, liberal Turkish daily Radikal, interviewed Turkish professor, former Turkish intelligence officer, and newspaper columnist Mahir Kaynak(1) on the subject of Al-Qaeda's global terrorism.(2) Kaynak claimed that the U.S. government was behind both 9/11 and the assassination of president John F. Kennedy. The interview was also quoted at length by columnists from other Turkish newspapers. The following are excerpts from the interview:
Nese Duzel: "The world lives in an Al-Qaeda panic [...] What does someone [involved in] intelligence [like you] think about an organization that is present everywhere, yet cannot be seen or found anywhere?"

Mahir Kaynak: "[I would think] that there is no such organization."

Duzel: "So, isn't there an organization called Al-Qaeda? Are others carrying out the terrorism, while we all look for a non-existent organization?"

Kaynak: "There is no such organization as Al-Qaeda. When you talk about a [terrorist] organization, it should have political goals. There is no answer to the question of what the goals of Al-Qaeda are. Nobody knows what it wants to achieve. Whereas terrorist organizations like the IRA and ETA all have concrete goals and well-defined geographic areas. Al-Qaeda has none of these. No staff and no geographic area. The whole world is their battleground."

Duzel: "It is said that Al-Qaeda wants to establish a Taliban-style regime in the Islamic world. Don't you think this is Al-Qaeda's goal?"

Kaynak: "The goals must be in line with the means. You cannot take a pin and attempt to kill someone with it. Al-Qaeda cannot establish its preferred regime in the Islamic world by its own strength. It does not have the means, the numbers, or the supporters. The reality is that there is no such organization called Al-Qaeda. Al-Qaeda is the code name of an operation [undertaken] by an intelligence service. This is why we must first decipher this operation. There is an attempt to create some political consequences through this 'Al-Qaeda operation.'"
---------------
Duzel: "Al-Qaeda has a ghost leader, just like the organization itself. He too cannot be seen or found. Can anyone being sought the way he is hide for such a long time without powerful support?"

Kaynak: "No, he cannot possibly hide. It must be secret services that are hiding him."

Duzel: "It is Al-Qaeda that linked Islam with terrorism. Thanks to Al-Qaeda, in the West the word 'Muslim' is associated with terrorism. Muslims are being persecuted everywhere. What could be Al-Qaeda's goal in linking Islam with terrorism like this?"

Kaynak: "Islam's political character is bound to be lost once it is associated with terrorism. The aim is to identify Islam with terrorism and thus disqualify Islam as an ideology or a political movement. If you want to kill a political thought, first you empty it of any ideal, and then you turn it into activism alone. This is how the Left was eliminated in Turkey. They first emptied the Left of thought, and then turned the Leftists' profile into one of 'armed activists.' It happened with the Kurdish movement too. It started as a movement of classes, then became terrorist. Today, the West is using the same method with Islam. The deep [i.e. covert] American government is eliminating political Islam."

Like, wow man! Must have some rightous dope in Turkey!
Posted by: Steve || 08/31/2005 08:58 || Comments || Link || E-Mail|| [285 views] Top|| File under:
Fifth Column
Nope, No Bias at NPR
The Span of War
Cindy Sheehan and Families of the Fallen

Talk of the Nation, August 29, 2005 · Cindy Sheehan has become a leading voice of anti-war activism since beginning a lengthy vigil near President Bush's ranch in Crawford, Texas. The media, pro- and anti-war protesters have descended on the vigil, now known as "Camp Casey", in honor of the son she lost to military action in Iraq. Listeners and other guests weigh in on Sheehan's message.

Guests:



Cindy Sheehan

, founding member of Gold Star Families for Peace; mother of Army

Spc. Casey Sheehan

, killed in action on April 4, 2004 in Sadr City, Baghdad



Gary Qualls

, father of Marine

Lance Cpl. Louis Qualls

, who died in Fallujah, Iraq, on Nov. 16, 2004



Christine Dybevik

, mother of Marine

Lance Cpl. Gary Van Leuven

, who died in Husaybah, Iraq, on April 17, 2004



Sharon Westbrook

, mother of Marine

Pfc. Jason Poindexter

, who died in Ramadi, Iraq, on Sept. 12, 2004


See, poor Casey was a victim, the others just aren't alive anymore
Posted by: Steve || 08/31/2005 13:31 || Comments || Link || E-Mail|| [287 views] Top|| File under:
Liberals drop public Sheehan role
Powerful liberal advocacy groups such as MoveOn.org are taking a less active role in Cindy Sheehan's anti-war activities in the wake of criticism that they may have muddied her message.

Or, they realize she's becoming a liability for them.

The groups, which played a major role in Mrs. Sheehan's monthlong vigil outside President Bush's ranch in Crawford, Texas, are scaling back their involvement as Mrs. Sheehan prepares to leave Texas today on a bus tour to Washington. Critics had said it appeared that Mrs. Sheehan had morphed from a mother grieving the loss of her son in Iraq into a pawn of liberal advocacy groups.

"The vigil started as the blubbering of an obnoxious moonbat a very grass-roots thing and then grew because groups like MoveOn were drawn to what Cindy was doing and wanted to offer their support," said Wade Fletcher of Mintwood Media Collective, a Washington-based public-relations group advising the Sheehan demonstrators. "Now we're kind of bringing it back to the original grass roots," he added.

For example, the protesters will no longer receive strategic and political advice from Fenton Communications, a large, left-wing public-relations firm.


Fenton has obtained 100% of what it wanted, so it's time to 'move on'.

That role reverts to Mintwood, a small operation that helped Mrs. Sheehan early on. Also taking a lesser role will be MoveOn.org, which spent August running anti-Bush TV and newspaper ads featuring Mrs. Sheehan. The group, which posted images on its Web site likening the president to Adolf Hitler, once pledged to raise $2 million to keep Sheehan ads on the air.


Mr. Soros won't be pledging any money to the New Orleans relief, so they should still get their moola.

Organizers of the bus tour expressed hope that they might continue to receive financial donations from powerful liberal advocacy groups such as MoveOn and TrueMajority, which was founded by Ben & Jerry's ice cream magnate Ben Cohen. But they are focused on soliciting contributions from people who oppose the Iraq war. "We're renting the buses; we're collecting the funding to make it all possible, so this is a grass-roots effort," said organizer Nancy Lessin of Military Families Speak Out, one of four groups paying for the bus tour. The other groups sponsoring the trip are Gold Star Families for Peace, Iraq Veterans Against the War and Veterans for Peace. Organizers said they would continue to receive support from high-profile communist groups such as Code Pink, a women's group that holds weekly war protests outside Walter Reed Army Hospital. Code Pink protesters brandish signs with such messages as "Maimed for Lies" and "Enlist here and die for Halliburton."

Despite the effort to return Mrs. Sheehan's cause to a grass-roots movement, she has made no attempt to ratchet down her raving rhetoric. Yesterday, for example, she railed against "the reckless commander in chief" for waging a "cowardly and ignoble war."
White House spokeswoman Dana Perino declined to criticize Mrs. Sheehan, noting that "the president has said that the right to free speech is one of the most treasured freedoms in America."

I'd say Cindy's 15 minutes are about up.

Expect her words will resurface in September, 2006, in various campaign ads.
Posted by: Steve || 08/31/2005 10:30 || Comments || Link || E-Mail|| [300 views] Top|| File under:
Home Front: Politix
Poll: Sheehan's Protest Backfired
"Peace Mom" Cindy Sheehan's Bush-bashing protest has apparently backfired, with a slight plurality of Americans saying her antics have actually made them more likely to support the Iraq war, according to an ABC News/Washington Post poll released Tuesday.

Gee, I didn't see this mentioned on the nightly news. I wonder why?

Seventy-nine percent of those surveyed said Sheehan has had no impact on how they view the Iraq war. But 10 percent say the tart-tongued Californian, who blames Israel for terrorism and said she wants to curse out the president to his face, has actually made them more pro-war. A slightly smaller number, 9 percent, said Sheehan's protest helped turn them against U.S. efforts in Iraq, for a net pick-up of support for the Iraq war of one percent.

Among military families, the anti-Sheehan effect was even more pronounced, with 22 percent of military households saying the Peace Mom made them more likely to back the war - and just 17 percent moving in the other direction.
Posted by: Steve || 08/31/2005 09:35 || Comments || Link || E-Mail|| [287 views] Top|| File under:
Home Front: WoT
U.S. buys high-tech drone

s

to surveil southern border
U.S. Customs and Border Protection, after extensive evaluation, yesterday awarded a $14 million contract to a California firm to produce an unmanned aerial vehicle (UAV) to assist in protecting the nation's borders against terrorists, illegal aliens and drug smugglers.
Border Patrol spokesman Mario Villarreal said General Atomics Aeronautical Systems Inc. of San Diego was contracted to produce the Predator B craft, which is expected to be deployed in support of the second phase of the Arizona Border Control initiative to curb illegal activities along the state's southern border.
The second phase of the initiative targets the most popular immigration corridor into the United States, where more than half of the 1.15 million illegal aliens apprehended last year were caught. More than 2,000 Border Patrol agents have been assigned along a 260-mile section of the U.S.-Mexico border, known as the Tucson sector, to combat the rise in the numbers of illegal aliens, drug smugglers and potential terrorists.
Mr. Villarreal described the initiative as an "unprecedented effort" by the U.S. government to increase the security of the nation's borders, noting that CBP -- which includes inspectors and agents at and between the nation's ports of entry -- has implemented several techniques designed to disrupt human smuggling activity, expand and spread out its enforcement operations and significantly improve the mobility of front-line Border Patrol agents.
He said the UAV will be equipped with state-of-the-art electro-optic sensors, communications payloads and sophisticated on-board sensors that will provide "unparalleled surveillance capability." Flight operations will be controlled and monitored by Border Patrol agents, and the images received by the UAV will be viewed in real time and relayed to agents on the ground, Mr. Villarreal added.
This technology, he said, will supplement intrusion detection and intelligence-gathering devices that are being used along a particular section of the border and have proven highly successful in giving a detailed "bird's eye view" of remote areas where agents cannot easily or safely travel.
Posted by: trailing wife || 08/31/2005 13:47 || Comments || Link || E-Mail|| [281 views] Top|| File under:
Intrigue Over Able Danger Grows
WASHINGTON - The Pentagon appears to have reversed its position on Able Danger, the Army intelligence collection team. A Pentagon spokesman now says "there's no reason to doubt the specific recollections" of the growing number of team members. The team members say the project had pre-Sept. 11 intelligence on al Qaida, which Defense Department lawyers prohibited them from sharing with the FBI.
Members of the team say they identified the lead Sept. 11 terrorist Mohamed Atta as a cell leader more than a year before the attacks on the World Trade Center towers and the Pentagon. "You could touch the picture and literally drill down and it would give you all the facts that we had from whatever source we had, we identified our sources and then why we had made a link," says defense contractor J.D. Smith, describing how Able Danger's computer software program worked.
The team collected and analyzed information gathered by the "deep" data mining operation. Smith says data was gathered from a variety of sources, including about 30 or 40 individuals, but one day it all came to a grinding halt. So why did that happen? "The I.G. (inspector general) came in and shut down the operation because of a claim that we were collecting information on U.S citizens," says Smith.
It turned out to be more than just a claim. "On some of my charts I had links to U.S citizens," he says. Smith notes that it's illegal for the military to collect intelligence on U.S. citizens. Rep. Curt Weldon, R-Pa., has alleged a Pentagon coverup regarding Able Danger and is seeking congressional hearings on the matter. Weldon has said coverup will "shake the country to its roots."

More info on those "U.S. Citizens":
WASHINGTON - The names of U.S. citizens with connections to the military, political organizations and educational institutions reportedly turned up when the Pentagon collected intelligence as part of its Able Danger effort. The Pentagon shut down the data mining operation that uncovered the names of the Sept. 11, 2001, hijackers a year before the terror attacks.
Defense contractor J.D. Smith who worked on the project says his job was to find connections among people and where those connections went.
The names and the origin of the information turned out to be so sensitive that Smith says,"It cost me a contract and a eventually my job at the company that employed me at the time." But the names the intelligence group investigated turned out not to be connected with al Qaida.
Sources familiar with Able Danger say the project was shut down because it could have lead to the exposure of a separate secret data mining project focusing on U.S Citizens allegedly transferring super-sensitive U.S technology illegally to the Chinese government.

Gee, now who could have been transferring technology to China during the Clinton admin...........oh, right
Posted by: Steve || 08/31/2005 09:45 || Comments || Link || E-Mail|| [293 views] Top|| File under:
Border Patrol Buying Unmanned Plane for Mexican Border
SAN DIEGO The Border Patrol says it has acquired an unmanned aerial vehicle to spot human and drug smugglers along the Mexican border. The agency will pay more than 14 million dollars for a Predator B plane, including one year of service and maintenance. The Predator B begins patrolling the border next month. Initially, it'll fly only along the Arizona-Mexico border.

The Border Patrol is Predator B's second customer. The contract includes an option for the Border Patrol to purchase a second plane after a year.

Posted by: Pappy || 08/31/2005 00:12 || Comments || Link || E-Mail|| [273 views] Top|| File under:
Border Patrol finds 55 Illegals in Refrigerated Truck
EL CENTRO – Fifty-five illegal immigrants from Mexico were found in a refrigerated truck with an internal temperature of only a few degrees above freezing, the U.S. Border Patrol said Tuesday. The migrants had crossed the U.S.-Mexico border near Yuma, Ariz., Monday and had been in the truck only a half-hour or so when they were found, said Border Patrol Agent Amber Galloway.

The men and women appeared to be in good health, Galloway said. They were being held at the Calexico, Calif., Border Patrol station where they will be processed and returned to Mexico with a warning.

A Border Patrol agent made the discovery shortly after 11 p.m. Monday as he grew suspicious while questioning the truck driver at Border Patrol checkpoint along westbound Interstate 8 near Winterhaven, about 150 miles east of San Diego. Peering into an access port to view the contents of the trailer, the agent noticed clothing and saw something move.

The trailer was hauling a load of lettuce along with its illegal cargo of people and the internal temperature was set at 37 degrees. Truck driver Miguel Angel Quintero Ramos, a legal U.S. resident, was arrested for alien smuggling.
Posted by: Pappy || 08/31/2005 00:09 || Comments || Link || E-Mail|| [407 views] Top|| File under:
International-UN-NGOs
Weekly Piracy Report 23-29 August 2005
[August 27 2005] at 0230 LT anchored in posn 29:43.7N - 048:39,1E, Buoy no. 3 and 5, Khawr Abd Allah, Iraq. Three robbers armed with machine guns and steel bar boarded a LPG tanker. They smashed bridge window and held 2nd Officer and master at gunpoint. They fired a shot at the master missing his shoulder by 20 cm and forced him to open safe and stole cash. Robbers then threatened Chief Engineer and escaped at 0315 LT stealing ship's stores. Master reported to coalition forces who asked him for details of attack. Master advised ships not to anchor in this area during night hours.

[August 25 2005] at 1300 LT in posn 21:36N – 091:19E, Chittagong, Bangladesh. Several persons in two fishing boats attempted to board a general cargo ship underway. Crew raised alarm, activated fire hoses and fired one rocket flare. Master took evasive manoeuvres and after 35 mins boats moved away.

[August 25 2005] at 0100 LT at Chittagong anchorage, Bangladesh. Seven robbers armed with long knives and jungle bolos approached a tug underway. Three robbers boarded, stole stores and escaped. Later coast guard arrived for investigation.

[August 25 2005] at 0225 UTC in posn 17:48.5N – 077:06.5W, Rocky point anchorage, Jamaica. Three persons in an unlit speedboat attempted to board a bulk carrier via anchor chain. Alert duty crew raised alarm and boarding was averted.

[August 25 2005] at 0140 UTC in posn 06:18S – 003:22E, off Lagos, Nigeria. Three robbers armed with long knives boarded a tanker undergoing Shore To Ship operations. They threatened duty crew, stole ship's stores and escaped in a speedboat.

[August 16 2005] off Kismayo port, Somalia. Pirates hijacked three deep sea fishing vessels. They are holding crew members as hostages. Further information is awaited.
Posted by: Pappy || 08/31/2005 00:01 || Comments || Link || E-Mail|| [279 views] Top|| File under:
Diplomats begin talks on UN reform plan
United Nations: Member states launched hard-nosed negotiations here Monday on terrorism, one of the most contentious aspects of the sweeping UN reform package that world leaders are to endorse at their summit less than three weeks away.
The talks are being carried out by a core group of 33 countries, most of them representing major regional groups, formed by the current president of the UN General Assembly, Jean Ping of Gabon, to seal a compromise deal on the sweeping UN reforms to be submitted to world leaders when they meet here September 14-16.

India's UN envoy Nirumpam Sen said Monday's discussions focused on terrorism and the planned establishment of a peace-building commission to assist countries emerging from conflict. Several diplomats said terrorism was the subject of heated exchanges, with Ping directing a five-member sub-committee (Algeria, Egypt, Pakistan, the European Union and the United States) to work on a compromise text that could be presented to the whole core group Tuesday morning. Terrorism is one of seven issues being tackled by the core group along with development, disarmament and non-proliferation, responsibility to protect peoples threatened with genocide, UN management reform as well as setting up a revamped and more effective Human Rights Council and a peace-building commission.

US Ambassador John Bolton, who had put forward more than 500 amendments or deletions to a 39-page draft text, submitted several letters, including ones on development and terrorism, explaining the US position. "I'm optimistic that we have all the proposed amendments out on the table and we can engage in negotiations," Bolton told reporters during a break in the talks. "That's what they pay us to do."

John Bolton said he had sent a letter to his colleagues on terrorism "that outlines the amendments that we will seek in negotiations and explains on paper what our reasons are". In that letter, a copy of which was obtained by AFP, Bolton spelled out some amendments Washington seeks to Ping's outcome document. Washington insists on inserting the words "by terrorists" in a paragraph that reads "We affirm that the targeting and deliberate killing by terrorists of civilians and non-combatants cannot be justified or legitimized by any cause or grievance."

"We consider these changes of critical importance to ensure that the scope of this paragraph is limited to terrorist actions, and does not address military activities that are appropriately governed by international humanitarian law," the Bolton letter said.
Posted by: Fred || 08/31/2005 00:00 || Comments || Link || E-Mail|| [290 views] Top|| File under:
Southeast Asia
Indonesia frees hundreds of Free Aceh Movement rebels
Hundreds of Acehnese rebels walked free from Indonesian jails on Wednesday under a sweeping amnesty that forms a vital plank of a landmark peace agreement signed in Helsinki this month. Some 2,000 jailed members of the Free Aceh Movement (GAM) are expected to be released after President Susilo Bambang Yudhoyono issued the amnesty late on Tuesday. The peace deal was agreed after GAM gave up its demand for independence in tsunami-devastated Aceh province, effectively ending three decades of fighting that has killed 15,000 people. At least 58 prisoners, many flashing broad smiles, walked free from Jantho prison in Aceh. They were given money, food, shoes and Muslim prayer mats by a United Nations agency.

In the West Java city of Bandung, where 74 people were released from jail, one ex-GAM negotiator pledged that the group would abide by the August 15 peace agreement. "I think what needs to be done firstly is to maintain the peace process. This is important for us," Teuku Kamaruzaman told reporters outside the prison. "We respect (the truce) and the two sides are committed to implement the agreed points." Hundreds of GAM members had been sent to jails on the main Indonesian island of Java. Officials in Aceh, on the northern tip of Sumatra, said prisoners there had also begun to be freed. The peace agreement was reached after a series of talks prompted by the giant earthquake and waves on December 26 that swept the Indian Ocean and hit Sumatra island particularly hard, leaving 170,000 Acehnese dead or missing. Some nationalist legislators in Jakarta, mostly from the opposition, have attacked the truce with GAM as being too soft on the rebels.
Posted by: Paul Moloney || 08/31/2005 03:32 || Comments || Link || E-Mail|| [295 views] Top|| File under:
JI lending bombmaking skills to Filippino hard boyz
Al-Qaeda's Southeast Asian ally is sharing bomb-making expertise with Muslim militants in the Philippines, providing at least nine explosive designs and eight chemical recipes to help ragtag insurgents become more lethal, according to government reports.

The results: 116 people killed in the country's worst terror attack, a series of high-tech explosions and close cooperation among local and foreign militants using the southern Philippines as a training ground following the loss of al-Qaeda camps in Afghanistan.

While U.S.-backed offensives have overrun established camps in the Mindanao region in the last couple of years, training by al-Qaeda-linked Jemaah Islamiyah's Indonesian operatives has continued on a limited basis with militants setting up classes and plotting attacks, police and military intelligence officers told The Associated Press.

One Philippine security official said Mindanao in the southern part of the country "is like a terrorist academy" with trainees taught how to make bombs, plant them, then set them off in test missions designed to help militants perfect their techniques to complete the course.

Jemaah Islamiyah militants appear to be continuously testing new designs and explosives mixtures, said officials, who spoke on condition of anonymity because of the secretive nature of the information. Previously, many Philippine militants, especially Abu Sayyaf rebels, had relied on simple hand and rocket-propelled grenades to attack civilian targets.

Investigators looking into Sunday's bombing of a passenger ferry while it was boarding on Basilan island, injuring 30 people, said it appeared to be designed more to sow panic than kill, but that it was too early to speculate on the design.

A number of recent bombs – pieced together from fragments found at attack sites or recovered from Philippine rebel hideouts – carry Jemaah Islamiyah's signature: the use of electronics, including Indonesian-designed integrated circuit boards, and cell phones that allow more efficiency and flexibility as triggers, according to several investigation reports seen by AP.

Making detection difficult, the attackers use mundane items – a TV set, egg cartons, a tin of cookies, even a tube of toothpaste, a roll-on deodorant or shampoo bottle – to hide the bombs and their components.

More powerful chemical mixtures not used before by local militants also have been detected at bombing scenes in recent years, the reports said.

The new mixtures give the militants more leeway in attaining a particular effect. Some spark fires to scare extortion targets; others are designed to kill and destroy.

Authorities said they have detected evidence of al-Qaeda and Jemaah Islamiyah "training and technology transfer" in bomb devices for the past four or five years.

Such international cooperation and terror technology exchanges is not entirely new.

When police in 1995 raided the Manila apartment of Ramzi Yousef, the convicted mastermind of the 1993 bombing of the World Trade Center in New York, they found several juice bottles filled with the same powerful explosives used in that attack and a brand of quartz alarm clock later used in a bombing in Iraq.

Most of the bombs used in attacks in the Philippines and Indonesia are believed to have been designed by Jemaah Islamiyah's top experts, including Pitono, a Bali bombing suspect and electronics expert also known as Dulmatin, the reports said.

The army has been hunting for Dulmatin, along with at least nine other Indonesian militants, in the region of Mindanao, where he it thought to have joined the group of Abu Sayyaf chieftain Khaddafy Janjalani, the military said.

Philippine authorities have detected mostly cell phone-triggered explosives while poring over bloody scenes of attacks by the Abu Sayyaf and the Moro Islamic Liberation Front in the last five years, according to investigation reports.

The Indonesians also have passed on the formulas of at least eight powerful explosive chemical mixtures, the reports said, and authorities in both countries have found identical bombs rigged the same way in the metal frames of two strikingly similar bicycles.

Local militants – many young peasants with limited schooling – appear to be struggling with the new technology. Blunders have fouled up some attacks, including a homemade bomb that prematurely exploded in a backpack two years ago, killing the rebel toting it.

Filipino militants have not yet undertaken suicide missions, although there is evidence that they have acquired knowledge to make body-worn explosives and truck and car bombs. Car bombs used in an attack at Manila's airport in December 2000 and an airport in southern Cotabato city in February 2003 appear to have been set off by timers, security officials said.

"We call them 'baby al-Qaedas,' " said Ric Blancaflor, executive director of the government's anti-terrorist task force. "We have no reason to believe that they are already experts."

An 11-pound TNT firebomb crammed in a TV set that went off on a passenger ferry in Manila Bay last year, killing 116 people in the Philippines' worst terror attack, employed a Jemaah Islamiyah bomb design that could be set off by an alarm clock or a cell phone.

The clock was set to trigger the bomb in seven hours but it went off sooner, leading investigators to believe that a cell phone was used to trigger the blast, the reports said.

Philippine authorities arrested and charged the suspected attacker – Habil Dellosa, a Filipino Muslim convert who authorities say is an Abu Sayyaf member trained by Indonesian militants.

Three bombs, concealed in empty cell phone cases and found in a mall in southern General Santos city in March 2004, used new Jemaah Islamiyah-designed electronic timing circuits and small amounts of new explosive mixtures using TNT powder and potassium chlorate that indicated the militants were testing its features, authorities said.

Authorities believe Abu Sayyaf trainees crafted the bombs as a graduation test from explosives training. The mall had received an Abu Sayyaf extortion letter, a security official familiar with the incident told AP.

Guerrillas have used common household items to disguise their new lethal weapons. A mortar time bomb that killed a child and wounded eight others in a bus terminal in southern Davao city on Feb. 14 was concealed in a hole punched through a stack of egg trays topped by real eggs.

Other bombs were hidden in a Malaysian biscuit can, gift boxes and ordinary bags. A pink plastic lunch box with flower designs, found in a public market in southern Cotabato city, contained a small mortar round that could have gone off. Police found bomb parts in toothpaste tubes and roll-on deodorant containers in a raided Manila rebel hideout early this year.
Posted by: Dan Darling || 08/31/2005 00:18 || Comments || Link || E-Mail|| [290 views] Top|| File under:
Syria-Lebanon-Iran
Syria Expected To Acquire No-Dong
The United States expects that Syria will procure the No-Dong intermediate-range ballistic missile from North Korea. A report by the Congressional Research Service said Syria would seek to extend the range of its ballistic missile arsenal amid the success of its ally, Iran. The report, entitled "Missile Defense: The Current Debate," said Syria would require the No-Dong to prepare for any Middle East war. "Although Syria has not shown any overt interest in acquiring longer-range missiles," the report said, "it is possible that as regional security prospects continue to deteriorate, Syria may attempt to acquire longer-range systems such as the No-Dong MRBM [medium-range ballistic missile]."

The No-Dong, based on the Scud missile, was said to have a range of about 1,200 kilometers. North Korea was said to have sold the No-Dong or components to Egypt, Iran and Libya.
Posted by: Fred || 08/31/2005 00:00 || Comments || Link || E-Mail|| [287 views] Top|| File under:
Afghanistan/South Asia
Pakistan acquires U.S. P-3C surveillance aircraft
Pakistan's maritime surveillance and strike capability now exceeds India's. This (and the other items of US military aid) will neutralize any Indian military advantage and provide space for continuing the Jihad



Pakistan, a key ally in the U.S.-led war on terrorism, said on Wednesday that it had acquired eight P-3C Orion surveillance aircraft from the United States, which would help boost its naval capabilities.

The Pentagon notified the U.S. Congress of the plan to supply the planes to Pakistan in November, raising concerns in Pakistan's rival and neighbour India which has since considered the aircraft for its own military.

The Pentagon said at the time the aircraft would improve Pakistan's border security and its ability to restrict movement of militants.

However, Pakistan Navy spokesman Captain Aamir Naeem Baig said the aircraft were designed for maritime surveillance and could not be used for chasing militants along the land border with Afghanistan, where Islamic guerrillas are most active.

A statement from the Pakistan Navy said the aircraft, worth up to $970 million, were being provided free by the United States and would be fitted with modern avionics and missions systems by the manufacturer, Lockheed Martin Corp.

The Bush administration also approved shipment of two F-16 fighter jets to Pakistan in July after Washington lifted a two-decade ban on the supply of the planes to Pakistan.

The policy charge was in recognition of Pakistan's role in helping the United States after the Sept. 11 attacks on U.S. cities in 2001.

Admiral Shahid Karimullah, Pakistan's chief of naval staff, said the Orions would "add a new dimension to the offensive punch of Pakistan Navy fleet".

Pakistan's fleet of P-3Cs now stands at 10 with the induction of eight new planes.

So far the US taxpayer has supplied

8 P3C Orions
26 Jetranger helicopters
40 Cobra helicopters
6 C-130E Refurbished Hercules
5 Aerostat radars
6 AN/TPS-77 radars plus Command & Control software
6 Phalanx CIWS
2,000 TOW missiles,
60 Harpoon missiles,
300 Sidewinder missiles,
Tactical Radios
155mm Howitzers
75 F-16s


Posted by: john || 08/31/2005 17:01 || Comments || Link || E-Mail|| [289 views] Top|| File under:
Home Front: Tech
Will the Humvee Survive Iraq?
August 31, 2005: Will the Humvee survive Iraq? The Humvee was considered a major success when it was introduced two decades ago. But in Iraq, the Humvee has been loaded up with armor to protect troops from roadside bombs and ambushers bullets. That's not what the Humvee was designed for. So far, over 350 American troops have died while riding in Humvees (armored or otherwise). Over 300 Humvees have been destroyed in these attacks. With all the bad press the Humvee is getting, the Department of Defense is under pressure to come up with a replacement. That won't likely happen, despite whatever verbal smokescreen the Department of Defense issues to placate the politicians.

The fact of the matter is that no one expects another situation like Iraq. Don't believe it? Check the historical record. For some pretty unique reasons, roadside bombs have been used more extensively in Iraq than in past wars. What the Department of Defense, and especially the army, is most worried about is the expense of getting the armor off over 30,000 Humvees that have served in Iraq. The armor reduces fuel efficiency, and the useful life of the suspension and other components. It's going to cost money to remove it, although some of the more recent armor designs are designed for easy removal, most were not. The army recognizes there may be future conflicts where some armored Humvees will be needed, and for that reason new armor kits are designed to be easily installed, and taken off.

There are also some new models of the Humvee that have beefier suspensions. The army sees this sort of improvement as the model for how the "replacement" of the Humvee will evolve, rather than appear as a new design. This is preferred to the enormous expense, hassle, and risk of screwing it up, of coming up with a new vehicle. The troops like the Humvee, as do their bosses. They will like an improved Humvee even more. The most likely improvements include --


A new type of engine that will greatly improve fuel economy. Not only is fuel getting more expensive, but it's a hassle to move it through a combat zone. So the less fuel that is needed, the better off everyone is.


More electricity generating capability. This is not just to support the greater number of electronic devices used by the troops, but also to support the increasing use of Humvees by troops to plug in their battery rechargers.


Lots of little design changes, suggested by the troops, to make the vehicle more useful in combat.

The post-Iraq Humvee will look like the first one that appeared in the 1980s, but internally it will be a lot different, and much more useful.
Posted by: Steve || 08/31/2005 09:26 || Comments || Link || E-Mail|| [288 views] Top|| File under:
Iraq-Jordan
It's All About the Money
August 31, 2005: Economic problems are probably a greater threat to the long term success of the new Iraqi government than the terrorism and Sunni Arab violence. The economy continues to be weak, and unemployment high. Public services – electricity, sewage, hospitals, water, school – are still spotty, good in some areas, but very bad in others. The fuel situation is especially troublesome, since the country is a major oil producer. Fuel supplies, both for vehicles and domestic use, are erratic, with long lines at the gas pumps. This is partially the result of terrorist attacks against production facilities and transportation systems, but there is also corruption in the Oil Ministry. Public demonstrations have called for the ouster of the current Oil Minister.

The new Iraqi constitution was finally delivered, and promptly rejected by many Sunni Arabs. The main reasons were all about money and power. The new constitution gives in to Kurdish demands for a federal (like the U.S.) system with the Kurdish "state" (three provinces in the north) having much local autonomy. The nine largely Shia Arab provinces in the south are to become a Shia Arab "state," with the six largely Sunni Arab provinces in the center, including Baghdad, became a third "state." The states will have a lot of control over the oil fields in their territory, meaning that the Sunni Arabs end up with the least amount of oil wealth.

Another point that annoys the Sunni Arabs is the special status given to the Shia clergy in the south. This is important to the Shias throughout the region, because the primary Shia holy places are in southern Iraq (where Shia Islam emerged after a civil war among the successors of the Prophet Mohammed.) This is a real sore point for hard core Sunni Arabs, who consider Shia to be heretics. Al Qaeda believes this, which makes it difficult, but not impossible, for the Islamic radical Shia Iranians to support al Qaeda. And then there is the position of Islamic law, and women's and minority rights. For most of the last century, Iraqi women have had legal rights (especially those regarding marriage, inheritance, education and career) superior to those of women in neighboring Arab states. The Shia clergy want to take these rights away, and most of the women, and many of the men, are opposed to this. The Sunni Arabs also resent the restrictions on former members of the Baath Party from working for the government. Iraqis vote on their constitution October 15th. If three of the 18 provinces reject the constitution with at least a two-thirds vote, the draft constitution is rejected.

The reality is that many Sunni Arabs have never accepted the removal of Saddam Hussein's Baath Party from power in early 2003. Most of the violence since then has been armed resistance from various Sunni Arab groups. Talk about the "coming civil war" in Iraq misses the point that there's been a civil war going on since 1991. The American and British air power could keep Iraqi infantry divisions out of the Kurdish areas, but not Sunni Arab influence since 1991. When the Kurds formed their own state in northern Iraq, under the protection of U.S. and British air power, the Iraqi government did not give up its efforts to regain control of the Kurds. Sunni Arab agents continued to operate in the Kurdish areas. The Iraqis played the two major Kurdish factions off each other, and prepared for the time when the foreign warplanes would leave, and the Iraqi Sunni Arab armies could reoccupy the north.

The invasion of 2003 was welcomed by the Kurds and Shia Arabs, but not by many Sunni Arabs. While there have been attacks, by Sunni Arabs, on the foreign troops since 2003, there has been far more violence directed against Shia Arabs, and Sunni Arabs who reject the return of the Baath Party to power. The civil war is already here, and won't go away until it has been settled. The war is kept going by millions in cash held by former Baath Party officials, and contributions by wealth Sunni Arabs in neighboring countries. Young Sunni Arabs are urged to join the fight to protect Sunni dominance in the Islamic world. But money is a major force in the violence. The greater violence in Sunni Arab areas means higher unemployment, and easier recruitment for the terrorists. The objective of the war is control of the oil money. For decades, the Iraqi Sunni Arabs controlled the oil money, and they want to control it again. But the Iraqi Kurds and Shia Arabs are growing stronger militarily every month. The civil war is getting uglier as Shia and Kurdish death squads increasingly go into Sunni Arab neighborhoods and murder men from tribes known to be backing the terrorism, both before and after 2003. On top of that, Kurdish and Shia Arab police commandoes make more raids, arresting more terrorists, and suspects. The strategy here is to put more and more pressure on the Sunni Arab tribes, until the tribal leaders decide to limit the damage being done to them, and make peace with the central government. Many Sunni Arab tribes have already done this, but they expect a share of the oil wealth for their trouble. It's all about the money.
Posted by: Steve || 08/31/2005 09:19 || Comments || Link || E-Mail|| [308 views] Top|| File under:
Israel-Palestine
Palestinian assets in US frozen
A federal court in the US has frozen all the assets held by the Palestinian Authority (PA) in the country. The ruling by the court in Rhode Island comes after the authority failed to compensate relatives of a Jewish couple shot dead by Hamas militants in 1996. Both the PA and Hamas were ordered to compensate the family, under a US law allowing suits against groups responsible for killing US citizens.

The Palestinian envoy in Washington says the order paralyses his office.

Now where did I put that nano-violin?

The PA's assets in the US are reported to be worth at least $1.3bn.

US citizen Yaron Ungar and his Israeli wife were returning from a wedding near the West Bank, when their car was sprayed with bullets. Three Hamas militants were jailed for the killings. In 2000 relatives of the victims filed a case in Rhode Island, where the lawyer handling the Ungars' estate is based, in an effort to hold the Hamas leadership responsible. Their lawsuit also named the PLO and the PA as defendants, because both allegedly provided a safe haven for Hamas. In April, the relatives asked the court to freeze the PA's US assets, saying they were being transferred out of reach of US courts.

The following month, a US judge issued an injunction preventing the group from using them pending the ruling. The head of the PA office in Washington, Hasan Abdel Rahman said he has been unable to pay employees for the past three months. "It paralyzes the function of the office, and I think that is the intention of the plaintiffs," he told AP news agency after the latest decision. Mr Rahman called on the US administration to intervene.


Sure, yewbetcha, just as soon as we get New Orleans cleaned up.
Posted by: Steve || 08/31/2005 08:42 || Comments || Link || E-Mail|| [274 views] Top|| File under:
Afghanistan/South Asia
Bangladesh's bomb factories - the disturbing implications of the 200 simultaneous bombings
Terrorism has reared its ugly head in the land of Rabindranath Tagore, Sri Aurobindo, Satyajit Ray and Pandit Ravi Shankar.

In a single day earlier this month about 200 explosions that hit Bangladesh within a 30-minute period is cause for serious reflection upon the growing terror landscape in South Asia and its regional and global implications. With military precision and cold-blooded efficiency reminiscent of the deadly Mukti Bahini guerillas fighting for independence from Pakistan in 1971, bombs exploded almost simultaneously in 63 of the 64 districts of one of the world's most populous Islamic nations. Given the scale of the operation and the low casualty figures -- two dead and 100 injured -- unleashing death and destruction was obviously not the purpose of the detonations. Government buildings were the primary targets while Western and other institutions were spared.

Even for those who have long focused on the growth of Islamist extremism and terror in Bangladesh, the sheer scale and dispersal of the coordinated bomb blasts have come as a surprise. Indeed, recoveries of a number of unexploded devices, as well as arrests and the discovery of cottage "bomb factories" suggest that the numbers could well have been higher. Intriguingly, in Munshiganj, the single district that escaped the serial blasts, more than a hundred bombs were recovered from Baligaon village indicating that the hamlet could be the geographical headquarters.

To successfully conduct such an operation requires several thousand people using available technology. They also have to be trained, financed, transported, housed and provided with a secure communications network. The entire operation could have been executed using simple code within a given timeframe over cell phones.

What is hard to imagine is that intelligence agencies did not know something was afoot because the huge network required to pull off the bombings could hardly have gone been accomplished without telltale signs of an impending operation of magnitude. The Bangladesh Home Minister initially said that he had prior information. He subsequently changed the story furthering the common perception among most citizens that powerful interests are able to protect radical Islamist movements from arrest or scrutiny.

The dimensions of the operation might not imply technical support from outside Bangladesh, since they have a large enough educated workforce to provide the handful of minds required to master such an operation. Personnel, however, is another matter, notably for a covert operation.

Intelligence sources estimate that at least two persons would have been involved in the planting of each explosive device -- suggesting an operation mobilizing at least one 1,000. Significantly, just two hours after Prime Minister Khaleda Zia left for China on a five-day official visit, a bomb went off on the stairs inside the Airport.

Currently, no other nation has demonstrated a bombing campaign of this magnitude conducted by a domestic movement. None of the revolutionary movements in South Asia have been able to coordinate a similar operation. The exception is the Maoist forces in Nepal, which have taken over two thirds of the country and encircled the capital Katmandu at will. To put it into perspective, no known underground movement in Bangladesh has the capacity to take over state power, unless, of course, these bombs were meant to announce a newcomer, an old player shedding discretion, or the successful merging of different organizations.

However, thirty-five years ago, the professional Pakistan Army was only rarely able to out-think Bangladesh's Mukti Bahini guerillas fighting for independence, and rightly so. Their ranks were made up of Bangladesh's finest intellectual minds trained in commando operations by the Indian Army. These bombs resurrect a tradition that worked in the interest of India. This time round, has a "new" Mukti Bahini been convinced to deploy their talents first to seize domestic power, then let the Indians feel their bite before the rest of the world does?

Over the past years, Islamist extremist activities have been flourishing in Bangladesh's western districts, each sharing a border with the Indian state of West Bengal. States sharing borders with Myanmar have also witnessed significant terror activity attributed to the Harkat-ul-Jihad Islami Bangladesh (HuJI-BD) and its international partners, including Al-Qaeda. In addition, Sylhet in east Bangladesh, sharing a border with India's Assam state, has also seen Islamist terrorist violence, including the May 21, 2004 attack in which two persons were killed and the British High Commissioner to Bangladesh, Anwar Choudhury, was among the70 injured in a powerful bomb blast at the Hazrat Shahjalal Shrine.

The two main political parties, the ruling Bangladesh Nationalist Party alliance and the opposition Awami League, have publicly accused each other. Neither party can possibly benefit from such instability. The grass roots organizations of both parties are reportedly disorganized and not ready for campaigning in elections set for January 2007. In fact, the prospects of holding elections in such an environment appear dim.

Bangladesh has held three general elections since 1991 in a relatively free and fair manner. The political culture is embedded around the capital city of Dhaka. A growing urban middle class in the capital has benefited from the success of the ready-made-garments industry and the retail and real estate boom in the capital, fueled partly by allegedly illegal diversion of aid money. However the general population has failed to reap the benefits of foreign aid or export earnings.

The usual suspects have been identified -- including the banned Islamic movement, Jamaet-ul-Mujahideen Bangladesh (JMB). Political violence, bombings and assassinations are not new to Bangladesh but the sheer audacity, reach and synchronization of the bombings have shaken most citizens out of their complacency. This appears to them to be an omen of more violence. Given the unsettled political situation, which could worsen this winter, more bombings, are likely.

There are other, most disturbing aspects of this coordinated operation.

Was this a final initiation rite to qualify a cadre of elite terrorists? If so, will their military competence be restricted to Bangladesh or shared worldwide, like its precursor in Afghanistan? And who are the inheritors of the Mukti Bahini's highly cerebral tradition of deadly efficiency, what is their agenda, who runs them and for what purpose?
Posted by: Dan Darling || 08/31/2005 00:17 || Comments || Link || E-Mail|| [300 views] Top|| File under:
Iraq-Jordan
Zarqawi's strategy for Iraq
An article entitled "The Fighting Policies of the al-Qaeda organization in the Country of the Two Rivers" was posted to the internet yesterday by the Global Islamic Media Front, an al-Qaeda mouthpiece. The article provides interesting and analytical observation of the current strategies of al-Qaeda's campaign in Iraq. The author of the article, a Saudi from Najd-land area of northern Saudi Arabia , Abu Abdullah Ahmed al-Oram, indicates that al-Qaeda policy in Iraq consists of three important strategy points:

1. Isolating American forces from diplomatic and military support.

2. Removing the Iraqi government from the international community.

3. Combating Shiite centers of power.

These strategies will allow "the jihadi operation
[to] exceed the limits of Sykes-Picot. To reach the Arabic nations, which will follow Iraq, and nearest enemies, then it will reach the Western nations in an international jihadi movement."

According to al-Oram, Zarqawi, described in the article as "Emir of the jihad organization based in country of the two rivers and most likely Emir of the organization in the Middle East and North Africa", began preparing for the war "one year before [the invasion of] Iraq" by sending "agents for recruiting in every city" in the regions of "Najd lands, Hijaz, [regions of Saudi Arabia] and Yemen."

In order to isolate the American forces, al-Qaeda in Iraq is pursing two tactics: targeting Arabic translators and attacking Iraqi soldiers and policemen. According to the article, "The aim of [targeting translators] is to isolate the American army from communicating with Iraqi people so as to make them deaf" The Iraqi police and National Guard provide "shields" for American troops, the elimination of which would greatly harm the Americans.

To diplomatically quarantine the Iraqi government, the group has implemented a policy of targeting foreign ambassadors "to isolate the Iraqi government away from the international community and the neighboring countries".

Al-Oram lastly describes their campaign against the Shiite Badr Brigade forces as an effort "To destroy this [Badr] brigade before the area will be empty of Americans
 to make the area ready for the control of mujahideen from the land of Iraq and installing the Sharia courts". The article describes Iran and Syria as being two major loci of support for the Badr brigade.
Posted by: Dan Darling || 08/31/2005 00:09 || Comments || Link || E-Mail|| [263 views] Top|| File under:
Terror Networks & Islam
ex-Counterterrorist Chief, Richard Clarke, Cites Rise In Attacks
Richard A. Clarke, the former head of counterterrorism in the White House under presidents Bill Clinton and George W. Bush, said yesterday that there were twice as many attacks outside Iraq in the three years after the 2001 attacks as in the three preceding years.

Osama bin Laden and his al Qaeda group "are no longer the traditional leaders as they were in the 1990s," Clarke said, adding that the terrorist leader had been building ideological groups from Afghanistan before Sept. 11, 2001, and that they had grown in the past few years into 14 to 16 separate networks.

Clarke said that bin Laden and his top deputy, Ayman Zawahiri, exercise "symbolic control and provide broad-brush themes" and that most of the networks operate independently, but "there are some signs of cooperation among some."

Clarke, now a corporate security and counterterrorism consultant, delivered his assessment of al Qaeda and the jihadist threat at a news conference at the New America Foundation designed to focus attention on a bipartisan, two-day policy forum set for next week in Washington, titled "Terrorism, Security and America's Purpose."

Clarke left the Bush administration in 2003 and has since alleged the Bush White House reacted slowly to warnings of terrorist attacks in early 2001.

Yesterday, Clarke said that Iraq is drawing a relatively small number of foreign fighters who train there and return home, but "it is unclear to what extent they are drawn by the U.S. presence or how much the U.S. is a magnet." Overall, he said that "there are more people participating [in jihadist networks] outside Iraq because of the U.S. presence" in that country.

"Al Qaeda has morphed from a hierarchical structure to a [worldwide] movement," he said. The goal of some is to create regional theocracies, he said, while others just want to overthrow their own governments. "They share the view that the U.S. is the great Satan and propping up governments that suppress Muslims," he said.

Asked why he believes there has not been an attack inside the United States since those on the World Trade Center and the Pentagon, Clarke cited first the increased vigilance by the FBI and federal immigration authorities. "That conveyed a message that this was an unwelcoming climate," he said but quickly added, "It's not clear it won't happen here" again.

Another factor that so far may have prevented an al Qaeda attack here, Clarke said, is that bin Laden's group has traditionally relied on support from the indigenous population -- and, unlike Europe, the United States "has no internal, large, alienated Arab population."

Clarke took sharp issue with President Bush's repeated statements that by fighting terrorists abroad, the administration is preventing attacks in this country. "That is illogical on its face," Clarke said. Citing bombings in Madrid and London, Clarke said that "absolutely nothing prevents them from coming here."

Clarke criticized the Bush administration for what he characterized as a lack of specific goals and objectives for homeland security.

"There have been lots of starts," Clarke said, citing establishment of the Department of Homeland Security for one, but he said the government should do a better job of determining where money needs to be spent.

"We are probably safer when it comes to passenger aircraft," he said but added that not enough has been done to make ground transportation safe and that chemical plants represent particularly dangerous targets for terrorists.

Posted by: Captain America || 08/31/2005 00:00 || Comments || Link || E-Mail|| [286 views] Top|| File under:
Afghanistan/South Asia
US lifts some curbs on India nuclear cooperation
WASHINGTON - The United States on Tuesday moved to further nuclear cooperation with India by allowing six Indian entities involved in civil nuclear and satellite work to purchase less sensitive US-made items without special licenses. The new rule, published in the Federal Register, removes some restrictions imposed after New Delhi sparked international condemnation when it conducted nuclear weapons tests in 1998.

Since then, US President George W. Bush has accelerated a diplomatic embrace of the world's largest democracy. US officials said the Commerce Department rule change does not clear the way for the transfer of the kind of advanced nuclear power reactors and other technology that New Delhi is keen to obtain to meet its civilian energy needs.

An agreement announced in July after Indian Prime Minister Manmohan Singh met Bush at the White House promised such broad nuclear cooperation in the future. But that agreement, upending decades-old nonproliferation standards, would require changes in US law and international policy that the administration has yet to propose.

The new rule, however, does constitute a modest advance in a deepening nuclear cooperation between the two major democracies. It is built on a series of reciprocal steps agreed by India and the United States in January 2004.

US officials told Reuters that Tuesday's rule change responded to India's recent enactment of tighter export controls and its formal commitment that US items sold to Indian government facilities would not be used for weapons purposes. The rule change affects three civilian nuclear power reactors as well as three units of the Indian Space Research Organization.

A Commerce Department official said items no longer subject to licensing when purchased by the six entities include equipment outside the reactor that could transfer nuclear power to an electrical grid as well as safety improvements. The rule change also allows US firms to sell India oscilloscopes, an electronic testing device which has nuclear weapons as well as civilian uses.

The three civilian nuclear reactors exempted from the licensing curbs are subject to international monitoring and are judged not to have weapons-related functions, US officials said. The space-related entities are also considered separate from the Indian weapons program because these units work on satellites, not space-launched vehicles, officials said.

After the 1998 nuclear tests, the United States put hundreds of Indian entities under export licensing restrictions. Over the years, the number was whittled down and now a couple of dozen entities remain under the curbs, a Commerce Department official said.

Nonproliferation expert Henry Sokolski said while Tuesday's rule change was rather modest, it underscores that US plans for even more sweeping nuclear cooperation with India remain so unclear. He and other experts worry the July deal could undermine long-fought efforts to stem the spread of nuclear arms and say how Washington implements the agreement will be key. "I think the administration would do well to go further than it has already in publicly clearing the air as to what its plan of action is," he said.


Of all the things GWB is doing with little or no public attention, the reproachment with India is, IMO, the most important. Twenty years from now this is going to be important in ways we can't even imagine.
Posted by: Steve White || 08/31/2005 00:00 || Comments || Link || E-Mail|| [295 views] Top|| File under:
Israel-Palestine
Sharon faces challenge in Likud party
It's to be expected. Netanyahu's an ambitious fellow, and Sharon's just done something that took guts. He'll probably go the way Churchill did.
Posted by: Fred || 08/31/2005 00:00 || Comments || Link || E-Mail|| [277 views] Top|| File under:
Iraq-Jordan
Jaafari criticises Arab League
Either Amr Moussa or Jerry Lewis. I'm not sure which.

Iraqi Prime Minister Ibrahim al-Jaafari has criticised the Arab League over what he called its disregard for Iraq, after its chief demanded to know why a draft constitution failed to refer to the entire country as an Arab nation. "The Arab League must feel the Iraqi people's problems, and I told its secretary-general (Amr Moussa) during a telephone conversation that his organisation has been very slow to take an interest in the Iraqi people," al-Jaafari said in a statement on Tuesday. "We have not seen any Arab envoys in Baghdad while foreign officials are coming here one after another," he said, adding that Arab League leaders "have no right to cast doubt on Iraq's (political) experience ... they should change their position."

The contentious article of the draft constitution states that "Iraq is part of the Muslim world and its Arab people are part of the Arab nation". Moussa, who last week said the 22-member Arab League was disturbed by the charter, responded to al-Jaafari's comments saying he "has the right" to criticise. "But the occupation and the security situation have made blurry the Arab League's role in Iraq ... and al-Jaafari understands this," Moussa said in Cairo.


I'm still trying to figure what use the Arab League is to Iraq. Are they afraid the Kurds and Assyrians are going to take over? Even if they did, wouldn't the inhabitants still be the same people? If they spent less time on "maintaining stability" and fondling their "Arab identity" and more time on trying to figure how to improve the lot of The Masses™, the region would be a lot better off. I don't see the organization as anything more than a mutual masturbation society. I don't think Jaafari does, either — with the proviso that we're talking about the Middle East, where memories are long but attention spans are short.
Posted by: Fred || 08/31/2005 00:00 || Comments || Link || E-Mail|| [316 views] Top|| File under:
Africa: North
Four Ghad Party Members Detained
Four members of Al-Ghad party were rounded up yesterday by Egyptian police in Beheira governorate north of Cairo, the party said in a statement. "They were arrested for no legal reason ... they were arrested because they were putting up posters supporting Ayman Nour in the Abu Homous village," said Nour who is running in Egypt's first contested presidential elections.

"The four are detained unlawfully. This is an outrageous precedent meant to scare off supporters of the Ghad and deter them from actively promoting Nour," a statement by the party said. Ghad demanded the immediate release of its members and accused the regime of preventing Nour campaign advertisements from appearing on state-run television. The party also demanded state security forces "refrain from threatening active members".

The presidential electoral commission has banned Nour's campaign television spot on the grounds the theme song had been plagiarized, the party spokeswoman said. Gamila Ismail branded the move "one of the dirtiest tricks of the campaign" for the Sept. 7 presidential poll and blamed President Hosni Mubarak's camp, alleged by the opposition to hold sway over the electoral commission.
Posted by: Fred || 08/31/2005 00:00 || Comments || Link || E-Mail|| [278 views] Top|| File under:
Afghanistan/South Asia
JI and JUI-F sail in different boats for top council slots
The Jamaat-e-Islami (JI) on Tuesday accused the Jamiat Ulema-e-Islam Fazl (JUI-F) of damaging the Muttahida Majlis-e-Amal unity.


"They wanna be in charge! We should get to be in charge!"

The JI charged NWFP Chief Minister Akram Khan Durrani and Interior Minister Aftab Sherpao Khan of trying to influence the outcome of the elections for district nazim in Peshawar. "The JUI-F should be blamed for the JI-Awami National Party (ANP) alliance in Peshawar," Shabir Ahmad Khan, the member of the National Assembly from the JI, told Daily Times. "Our first priority was to ally ourselves with the JUI-F, but it gave a cold response," he said. It is ironic that both parties are coalition partners in the provincial government, but they have locked horns over district nazim elections. The JI pledged support to the ANP and the Pakistan Peoples Party-Sherpao joined hands with the JUI-F to support its nominee Ghulam Ali for the Peshawar nazim slot. Mr Khan said that the JI-ANP alliance was all set to foil the provincial and federal governments' bid to make Ghulam win elections to district nazim office. "Mr Sherpao's alliance with the JUI-F aims at denying the majority group's right to rule the Peshawar district," the JI leader alleged.


They've got to rule it. It can't simply be governed.

A pro-federal government political party leader in Peshawar told Daily Times that elections for district nazim in Peshawar would be a "close call."


"We expect about the same number of dead on both sides..."

"Ghulam Ali will give the JI and the ANP a tough time and the elections will not be as open as many may think," he said wishing not to be named. The JI leader said that the JUI-F was making wild demands. "When we sat prior to the local polls to make a seat-to-seat adjustment, the JUI-F demanded 80 percent seats in Peshawar district which was not possible.
Posted by: Fred || 08/31/2005 00:00 || Comments || Link || E-Mail|| [300 views] Top|| File under:
MQM secures a majority in Karachi
The Muttahida Qaumi Movement (MQM) has secured a majority in Karachi and Hyderabad in the local government elections, Dr Farooq Sattar, MQM parliamentary leader, said on Tuesday.
"105 nazims and naib-nazims and more than 1,400 candidates backed by the MQM were able to win in the local government elections in Karachi," he said while speaking to reporters in the National Assembly. He maintained that the MQM would not find it difficult to get their candidate elected as the city nazim of Karachi. He also said that the MQM would easily secure the slots of nazim and naib nazim across the 13 towns of Karachi.

Dr Sattar said that the MQM was also enjoying a majority in Hyderabad, winning in 36 out of 52 union councils. He added that MQM, with the support of 800 councillors in Hyderabad, would win the posts of district nazim and three town nazims and naib nazims. Sattar said that the MQM was also in a good position in Sukkar and Mirpurkhas. On the subject of the MQM candidate for city nazim in Karachi, Sattar said that the coordination committee of the party would nominate an appropriate candidate. He added that the party was already consulting on the issue. He rejected the opposition's allegations of MQM rigging in Sindh, especially Karachi.
Posted by: Fred || 08/31/2005 00:00 || Comments || Link || E-Mail|| [275 views] Top|| File under:
Who's in the News
91
[untagged]
1
al-Qaeda
Bookmark
E-Mail Me
The Classics
The O Club
Rantburg Store
The Bloids
The Never-ending Story
Thugburg
Gulf War I
The Way We Were
Bio
Merry-Go-Blog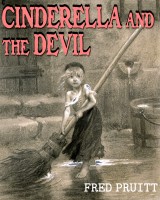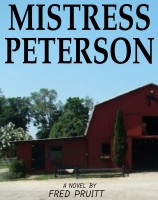 On Sale now!


A multi-volume chronology and reference guide set detailing three years of the Mexican Drug War between 2010 and 2012.

Rantburg.com and borderlandbeat.com correspondent and author Chris Covert presents his first non-fiction work detailing the drug and gang related violence in Mexico.

Chris gives us Mexican press dispatches of drug and gang war violence over three years, presented in a multi volume set intended to chronicle the death, violence and mayhem which has dominated Mexico for six years.
Click here for more information


Meet the Mods
In no particular order...


Steve White
Seafarious
Pappy
lotp
Scooter McGruder
john frum
tu3031
badanov
sherry
ryuge
GolfBravoUSMC
Bright Pebbles
trailing wife
Gloria
Fred
Besoeker
Glenmore
Frank G
3dc
Skidmark
Alaska Paul



Better than the average link...



Rantburg was assembled from recycled algorithms in the United States of America. No trees were destroyed in the production of this weblog. We did hurt some, though. Sorry.
18.215.33.158