Arabia
Muslim Leaders Pin Hopes on Abdullah
Prominent Muslim leaders have emphasized Saudi Arabia's significant role in spreading the message of Islam across the world, supporting Muslim minorities and strengthening Islamic solidarity. Dr. Muzammil Siddiqui, chairman of the Islamic Fiqh Council in North America, said American Muslims were looking to Saudi Arabia for its continued support for Islamic activities and Muslim causes and to defend the principles of the religion. Siddiqui met Custodian of the Two Holy Mosques

King Abdullah

at his palace here on Tuesday as part of a Muslim World League delegation. Grand Mufti Sheikh Abdul Aziz Al-Asheikh and MWL Secretary-General Dr. Abdullah Al-Turki were present during the meeting.

Siddiqui said Muslims all over the world were pinning great hope on Saudi Arabia and expected it to continue its policies in support of Muslim causes and Islamic minorities, and work for Islamic unity. A professor of Islamic studies and comparative religion at the University of California, Siddiqui commended King Fahd's services to Islam and Muslims. "The late king had established departments of Islamic studies and law at US universities and supported hospitals and medical research centers," he pointed out.

Former Sudanese President Abdul Rahman Suwar Al-Dahab, a member of MWL's constituent council, said Muslims pray to God to give strength to King Abdullah to work for their causes. Bosnian Mufti Dr. Mustafa Ceric, a member of the Islamic Fiqh Council, also praised the Kingdom's endeavors in the service of Islamic minorities. He said King Fahd was able to lead the Islamic nation through difficult times. "As a Bosnian Muslim I can tell the world the great contributions made by King Fahd to humanity at large and Muslims in particular," Ceric said. He also underscored King Fahd's outstanding role in the expansion of the two holy mosques and increasing facilities for pilgrims.
Posted by: Fred || 09/01/2005 00:00 || Comments || Link || E-Mail|| [274 views] Top|| File under:
Britain
British Government Pretends It Will Deport Phoney Asylants
From Radio Free Europe / Radio Liberty, an article by Jan Jun
The British government is gearing up to deport failed Kurdish asylum seekers back to Iraq. Dozens of Kurds have been detained over the past three weeks across Britain. Some of them were later released, but others are still being held in special detention centers. A first group of about 40 men is expected to be flown soon to northern Iraq on a Royal Air Force plane, despite protests by humanitarian organizations that their lives may be in danger. ....

There are believed to be some 7,000 Iraqis in Britain whose asylum requests have been denied and who face deportation. The original decision to deport the failed asylum seekers was made by the British government in early 2004. ....

Soran Hamarash is a spokesman for the Kurdish Cultural Centre in London .... said a lot of attention has focused recently on the British government's efforts to deport Muslim extremists. At the same time, he says, innocent, unmarried Kurdish men are being rounded up with little publicity. He says government representatives made it clear during a meeting with Kurdish groups last week that the deportations will go ahead, despite the protests .... Soran Hamarash ... believes younger, unmarried men are probably being detained because it is easier to deal with them if no children are involved. ..... As for the actual number of refugees being held, Hamarash said no one seems to know: "I heard 41. I've heard 38...."
Posted by: Mike Sylwester || 09/01/2005 00:19 || Comments || Link || E-Mail|| [267 views] Top|| File under:
China-Japan-Koreas
U.S. busts smuggling ring tied to NORKS
From East-Asia-Intel, subscription req'd.


U.S. authorities have arrested smugglers with ties to North Korea in a sting operation involving counterfeit money, drugs and cigarettes.


No doubt involved in hard-to-get foreign exchange.


The Justice Department recently arrested 57 people linked to an international smuggling ring based in Asia. The arrests led to the indictment of 87 people, South Korea's Yonhap News Agency reported, citing diplomatic sources.
Authorities seized $4.4 million in high-quality counterfeit $100 bills, more than 1 billion counterfeit cigarettes worth $42 million, and Ecstasy, methamphetamine and Viagra worth hundreds of thousands of dollars, according to a source.


Nice, wholesome enterprise for the Norks.


Some of the cigarettes were manufactured in China and the fake money appeared to have been produced in North Korea.


No Dong missiles, WMD components, counterfit money, family values, heh.


"I believe that the people arrested were not North Koreans. They are probably Americans who deal with North Korea," the source was quoted as saying.
The ring relied on operatives overseas and within the U.S. to smuggle goods and currency by way of New Jersey and Los Angeles, the source said.
The Federal Bureau of Investigation had staged a fake wedding on a yacht off Atlantic City and invited members of the smuggling ring, who were arrested enroute to the affair.


Nice touch, FBI. Good sting!


The Justice Department declined to comment on whether those arrested were members of a state-organized ring.


"We can say no more"™


North Korea, with its economy crippled by isolation, trade embargoes and natural disasters, is one of the major suspected exporters of counterfeit currency.
An intelligence source in Seoul said North Korea is coming under increasing international surveillance for weapons exports and has turned to producing and smuggling imitation Western cigarettes. "North Korean diplomats may be engaged in the illegal activities, making use of their diplomatic privileges," he said.


Oh, Horrors! The Sacred Diplomatic Pouch misused. Ima shocked!


The North's cigarette smuggling may be led by "Office No. 39" of the ruling Workers' Party, which specializes in earning hard currency through illegal means such as narcotics and counterfeit-currency trafficking, the source said.
North Korea has denied its involvement in the drug trade, charging Washington was conducting a smear campaign.


"Lies! All Lies!"™
Posted by: Alaska Paul || 09/01/2005 15:03 || Comments || Link || E-Mail|| [273 views] Top|| File under:
Russia-Chicom war games viewed as prep for NORK collapse
From East-Asia-Intel, subscription req'd.


China and Russia have been emphatic in denying that their recent, first-ever joint military exercise was targeted at neighboring countries.


Hokay, I was worried about that one. Now everything is clear.


However defense officials in Tokyo and Seoul said one purpose of the massive war games was to prepare contingency responses to the eventual collapse of the North Korean regime.


Which is prudent if the Chicoms and Russians do not want a free and independent Korea at their doorstep.




[snip]


China and Russia held their first joint military exercises, code-named Peace Mission 2005, from Aug. 18 to Aug. 25. The one-week maneuvers, which involved 10,000 troops from the two countries, started in Vladivostok in Russia's Far East bordering North Korea's northeast region, and later moved to China's Shandong Peninsula, west of North Korea.
Russian Foreign Minister Sergei Lavrov said the joint exercise was not targeted at any third party, concerned the interests of any third country, or posed a threat to any country. He said the drills were meant to boost both countries' capabilities in responding to possible threats to the region, including attempts by terrorists to acquire powerful weapons.


Sounds like a trendy excuse.


But military and defense officials in Japan and South Korea said the Russia-China games rehearsed the joint occupation of North Korea in case of political turmoil in the troubled communist country.
"The militaries of China and Russia intended to use their joint drills to examine their capabilities to occupy North Korea in case of its collapse ahead of joint forces between the United Sates and South Korea," a Japanese Defense Agency official was quoted in the Nihon Keizai Shimbun daily.
Russia and China said the military drills were based on a scenario in which the two countries, acting under UN authority, aimed to stabilize a country plunged into violence by ethnic strife. This could refer to possible conflicts between North Korea and U.S.-backed South Korea.


Typical Communist statement.


"The scenario could be used in the event of sudden disappearance of Kim Jong-Il from the political leadership," the Japanese defense official said.
Nam Joo-Hong, a strategy expert at Kyonggi University in Seoul, said the Russo-China war games were largely aimed at boosting their joint capabilities in responding to possible turmoil in North Korea and Taiwan.
The military drills were originally planned to take place in China's western region to combat Islamic extremism and separatism in Central Asia, Nam and other analysts said. But later the venue was changed to China's Shandong Peninsula across the Yellow Sea from North Korea and Russia's Vladivostok, which borders North Korea.
"The two nations changed the sites for their military exercise to boost their joint efforts to counter the U.S.-led allies in East Asia," said Kim Sung-Han, an analyst at the Institute of Foreign Affairs and National Security, a government think tank in Seoul.


Our ally in fighting global terrorism, Mother Russia.


According to other sources in Seoul, China's People's Liberation Army had moved more than 30,000 troops to border areas with North Korea last month in an apparent exercise to stem the inflow of North Korean refugee-seekers or to occupy the country in case of emergency.
U.S. Defense Secretary Donald Rumsfeld downplayed the war games as not threatening, but said Washington was monitoring the exercises.
Adm. Gary Roughead, commander of the U.S. Pacific Fleet, said the Navy was "very interested" in the military exercise, particularly in what systems the parties used and how they handled command-and-control issues.


He naturally would be.


The U.S. Pacific Command sent EP-3 surveillance aircraft and two Navy surveillance ships to waters near the exercises.


And fighter escorts nearby, I would hope.
Posted by: Alaska Paul || 09/01/2005 14:16 || Comments || Link || E-Mail|| [294 views] Top|| File under:
Down Under
Masked gang attacks controversial cleric
Via JihadWatch
CONTROVERSIAL Melbourne Islamic cleric Nacer Benbrika has been kidnapped and bashed, fuelling fears of a co-ordinated hate campaign against the nation's radical Muslims. The Australian understands that Mr Benbrika - who has described Osama bin Laden as a great man - was kidnapped and bashed last week by two carloads of men wearing balaclavas. Mr Benbrika is said to believe that the attack was ordered by ASIO or the Australian Federal Police, a claim that has been denied by authorities. The assault, which ended in Mr Benbrika being treated in hospital, came less than 48 hours after former terror suspect Mamdouh Habib claimed he was stabbed in a Sydney park, also by hooded assailants. It also comes amid a community backlash against radical Muslim clerics in Australia in the wake of the London bombings.

Mr Benbrika, who is also known as Abu Bakr, has raised the ire of Prime Minister John Howard by openly supporting jihad overseas and claiming that local Muslims must adhere to two sets of laws - Islamic law and Australian law. His claims have angered non-Muslims and moderate Muslims, and the Islamic community in Melbourne is abuzz with speculation about who carried out the attack. Mr Benbrika is under surveillance by ASIO and the AFP, but sources said yesterday that authorities would have intervened if they had witnessed the bashing.
The Australian revealed earlier this month that Mr Benbrika had been questioned by police in relation to fraud charges. Since then, one of Mr Benbrika's students and another Islamic man have been charged with obtaining property by deception.

Sources say that Mr Benbrika, 45, was driving in Melbourne's northern suburbs last Tuesday night when two carloads of men forced him to pull over. The men then dragged Mr Benbrika into a car and drove him to a remote spot where he was bashed, before being dumped back in his home suburb of Broadmeadows. The cleric then visited a local hospital to get treatment for his injuries, which are not believed to be serious. He did not report the attack to police. Victoria's most senior Islamic cleric, Sheik Fehmi Naji el-Imam, said yesterday that he had no idea who might have carried out the attack. "I heard that somebody had attacked him, and they were wearing balaclavas, but we have no idea who it might have been." Mr Benbrika could not be contacted for comment.
Mr Benbrika's home has been raided by ASIO twice this year in connection with a suspected terror plot to blow up Melbourne landmarks, including Flinders Street train station.

The assault on Mr Benbrika came after Mr Habib claimed he was stabbed while walking in a Sydney park with his wife. Mr Habib, who was only slightly injured, believes the men attacked him because of press reports that he had been claiming payments from Centrelink since he was released from US detention in January. The attacks on Mr Benbrika and Mr Habib appear designed to send a warning rather than cause serious injury.
Posted by: ed || 09/01/2005 09:30 || Comments || Link || E-Mail|| [293 views] Top|| File under:
Europe
Muslim paper reports of terror camps in Bosnia
A Bosnian Muslim newspaper on Tuesday joined a chorus of mostly Serbian news reports on the existence of training camps for Islamic terrorists, accusing the international community of closing its eyes in front of this danger. The weekly Slobodna Bosna (Free Bosnia), whose editor is Senad Avdic, a moderate Muslim, in its latest issue described in detail how and where the alleged terrorist camps operate in Bosnia. The paper criticised the commander of the international forces in Bosnia (Eufor) David Leaky for his recent statement that he had no knowledge of the existence of such camps.

In the article titled "The Commander of Eufor in Bosnia David Leaky is Playing Dumb", the paper said that there was no point in presenting the facts to the "uninformed general". "Is he (Leaky) really uninformed, which is hard to believe, or is he conscientiously deceiving the local public, like most Western politicians who serve in Bosnia and advocate the thesis that the best thing for world security is that all terrorists be concentrated in one place, in Bosnia, where they can be kept under control", the paper asked.

The paper quoted former UN representative in Bosnia, Jacques Klein, as having confirmed to the Security Council that Islamic terrorists were active in Bosnia, but added that it was good they were concentrated in one place, because "the rest of the world would be safe".

Similar reports in Bosnian media have been carried in the past mostly by Serbian newspapers and Slobodna Bosna is the first Muslim paper to tackle the subject.

The paper said that terrorist training camps had been situated near the Jablanica and Boracko Lakes in Herzegovina, but were later moved to other locations.

"At the beginning of August this year the Active Islamic Youth organized a big camp between Bihac and Bosanska Krupa, in the location of Grmusa", the paper said.

According to Slobodna Bosna, the training was conducted under military tents on the property of Fuad Vukovic, whose father Mustafa was one of the founders of the ruling Muslim Party for Democratic Action.

The paper pointed out that it was impossible for the international soldiers not to have noticed the big tents, the presence of large groups of people and automobile plates from various European countries where they came from.

Slobodna Bosna said that apart from Active Islamic Youth, the Wahabi Islamic movement has been gathering strength in Bosnia under the instructions of mujahedin from Arabic countries, who have remained in Bosnia following 1992-1995 civil war.

The Italian daily Corriere della Sera reported last week that a Wahabi cell was also operating in eastern Bosnian village of Gornja Maoca and was plotting terrorist attacks in Italy. The Wahabi school of thought is the strictest of Sunni Islam and is advocated by Al-Qaeda leader Osama bin Laden.
Posted by: Dan Darling || 09/01/2005 03:22 || Comments || Link || E-Mail|| [307 views] Top|| File under:
Fifth Column
Mother Sheehan vows to spend every summer in Crawford
After a 26-day vigil that ignited the treason anti-war movement, Cindy Sheehan took her circus protest on the road Wednesday. "This is where I'm going to spend every August from now on," Sheehan said as she smiled and waved through a bus window, after hugging dozens of fellow protesters.

The group plans to stop in 25 states during the next three weeks, ...


I-10 is clear all the way to Jacksonville. It looks a little flooded in parts, but it's perfectly safe to drive your bus on.


... then take Sheehan's "Bring Them Home Now Tour" to the nation's capital for a Sept. 24 anti-war march.


Protest Warriors, take note.


While dozens of protesters packed tents and anti-war banners Wednesday, a few tents remained so at least two Veterans for Peace members can keep camping there 24 hours a day until the war ends, said Carl Rising-MoronMoore of Indianapolis. "What happened here has created a shift of conscience on a global basis. It's infamous. It needs to be remembered," Rising-Moore said. "And President Bush spends an incredible amount of time here."

Sheehan's first stop on the bus tour was Austin for a rally later Wednesday. On Friday, protesters plan to go to U.S. House Majority Leader Tom DeLay's office in the Houston area.

Presidential adviser Karl Rove stopped by the site Tuesday night, and he hugged and thanked the Bush supporters, said Valerie Duty, who helped expand the pro-Bush camp two weeks ago.


Well done, my minions. Your Halliburton stock certificates will be mailed to you.



Posted by: Jackal || 09/01/2005 09:52 || Comments || Link || E-Mail|| [276 views] Top|| File under:
Home Front: WoT
4 indicted in LA terror plot
The head of a radical Islamic prison gang and three others were indicted Wednesday on federal charges of planning terrorist attacks against U.S. military facilities, the Israeli Consulate and other Los Angeles-area targets.

Levar Haley Washington, 25, Gregory Vernon Patterson, 21, Hammad Riaz Samana, 21, and Kevin James, 29, face counts of conspiracy to wage war against the U.S. government through terrorism, kill armed service members and murder foreign officials, among other charges, according to the indictment.

Prosecutors contend the plot was orchestrated by Washington, Patterson and Samana at the behest of James, a California State Prison, Sacramento, inmate who founded the radical group Jamiyyat Ul-Islam Is-Saheeh, or JIS. Washington converted to Islam while serving three years in the prison for a previous robbery conviction.

According to the indictment, Washington pledged his loyalty to James "until death by martyrdom" and sought to establish a JIS cell outside prison with members with bomb expertise. Washington, Patterson and Samana – who attended the same Inglewood mosque – allegedly conducted surveillance of military sites, synagogues, the Israeli Consulate and El Al airline facilities in the Los Angeles area as well as Internet research on Jewish holidays. Law enforcement officials have previously said that the military facilities included National Guard sites, though the indictment does not specify.

U.S. Attorney General Alberto Gonzales, in announcing the charges in Washington, D.C., referred to the London mass transit attacks in July.

"Some in this country mistakenly believed it could not happen here. Today we have chilling evidence that it is possible," he said.

The attacks were to be carried out with firearms and other weapons at synagogues during Jewish holidays "in order to maximize the number of casualties," authorities said. Patterson purchased a .223-caliber rifle in July, authorities said.

In Los Angeles, authorities said the suspects – all but one American born – could have attacked as soon as the Yom Kippur Jewish holiday in October.

"Make no mistake about it – we dodged a bullet here, perhaps many bullets," Los Angeles police Chief William Bratton said at a news conference on the case.

"We have a tendency to think of terrorism as (foreign born)," added U.S. Attorney Debra Yang. "And this is a very stark reminder that it can be ... local and homegrown."

To finance the attack, prosecutors said, Washington, Patterson and Samana robbed a string of gas stations in Los Angeles and Orange counties.

The case arose after Washington and Patterson were arrested July 5 by police in Torrance, a suburb southwest of Los Angeles, for investigation of robbing gas stations.

Federal and local counterterrorism officials began investigating after police who searched Washington's apartment in the robbery case said they found a possible target list. Samana, a student originally from Pakistan who lived in Inglewood, was taken into federal custody Aug. 2.

Patterson's defense attorney, Winston McKesson, said his client asked him not to comment on the case. "He will allow the matter to be resolved in court," McKesson said.

Jerome Haig, Washington's public defender in the state robbery case, declined to comment because he said he had not read the indictment. He added that he would not represent Washington in the federal terrorism case.

Samana's defense attorney did not immediately return calls seeking comment Wednesday.

James – known as Shakyh Shahaab Murshid, among other aliases – founded JIS in 1997 while imprisoned for an attempted-robbery conviction in Los Angeles County, prosecutors said. He preached that the duty of JIS members to attack enemies of Islam.

Washington was paroled in November 2004, around the time authorities say he joined James' group.

James then instructed Washington to recruit five members without felony convictions and train them to conduct covert operations, acquire firearms with silencers and appoint a group member to help produce remotely activated explosives, prosecutors claim.

The FBI recently ordered its agents nationwide to conduct "threat assessments" of inmates who may have become radicalized in prison and could commit extremist violence upon their release. FBI Director Robert Mueller said authorities have found no links between al-Qaeda or other foreign terror groups and the alleged plot.

All four suspects are charged with conspiracy to levy war against the U.S. government through terrorism and conspiracy to posses and discharge firearms in a violent crime. Washington, Patterson and Samana each face a count of conspiracy to kill members of the U.S. government uniformed services and a count of conspiracy to kill foreign officials. Washington and Patterson alone are charged with a robbery count and using a firearm in a violent crime.

The defendants face life in prison if convicted of conspiring to kill uniformed members of the U.S. military, the second count.

Seditious conspiracy, the first count, has not been widely used in terrorism cases. Typically, defendants in post-9/11 cases in the United States have been charged with providing material support to a designated terrorist organization. There was no such group identified in this case.

Los Angeles County prosecutors said they will retain jurisdiction over their robbery case against Patterson and Washington despite the federal charges.
Posted by: Dan Darling || 09/01/2005 00:50 || Comments || Link || E-Mail|| [283 views] Top|| File under:
Southeast Asia
Indonesia frees hundreds of Aceh rebel prisoners
JANTHO, Indonesia - Tears of joy flowed at jails in Indonesia Wednesday as authorities freed more than 1,400 rebel Acehnese prisoners, meeting a key condition of an historic peace pact.

President Susilo Bambang Yudhoyono signed a decree late Tuesday granting the amnesty to members of the Free Aceh Movement (GAM), as required under the August 15 peace accord between the government and the separatist guerrillas. Teuku Darwin, head of the provincial justice ministry in Aceh, told AFP that 1,424 GAM prisoners across Indonesia were released, including 958 in Aceh.


Gotta admit, I didn't think I'd see this happen in Aceh.

District secretary Muhammad Dahlan presided over a ceremony marking the release at the prison. "From today on, there is no more GAM. We are all only peace-loving Acehnese," Dahlan told the detainees. "For 30 years Acehnese have suffered greatly, living in fear of terrorism, intimidation, extortion, kidnappings and killings... I, on behalf of the government, implore that there will not be lies among us."

Dozens of detainees from Bandung jail transited Jakarta on their way home wearing Indonesia's colourful batik shirts and nametags, including four of GAM's most senior members in the country. The four -- Tengku Kamaruzzaman, Amni bin Ahmad Marzuki, Nashiruddin bin Ahmad and Muhammad Usman bin Lampo Awe -- were among 74 Bandung prisoners who were released. They were arrested for treason in 2003 when they were about to fly to Tokyo to attend an emergency meeting to salvage a peace pact signed in December 2002 that eventually crumbled.

The amnesty, which under the peace deal had to be granted to prisoners by Wednesday at the latest, was granted to all GAM members whether they are detained and serving jail sentences or are currently free. Members convicted of crimes unrelated to the separatist movement are not eligible.

The peace agreement, signed in Finland after six months of largely secret negotiations, saw GAM drop its long-held demand for independence for a form of local self-government and agree to disarm and demobilise its fighters. Indonesia promised in return to withdraw its non-local security forces by the end of the year and allow the creation of political parties in Aceh.
Posted by: Steve White || 09/01/2005 00:00 || Comments || Link || E-Mail|| [270 views] Top|| File under:
Syria-Lebanon-Iran
Iran to redirect flow of exported oil from Japan to Chicoms
From East-Asia-Intel, subscription req'd.


LONDON — Iran wants to replace Japan with China as its largest energy client.


The friend of my enemy is not necessarly my friend.


Officials said Teheran no longer wants to give preference to Japan for Iranian crude oil and natural gas exports. China, which seeks to become a major arms exporter to the Middle East, would instead become the preferred importer of Iranian energy, the officials said.
"Japan is our number one energy importer due to historical reasons," outgoing Iranian Oil Minister Bijan Namdar Zanganeh told the China Business weekly magazine. "But we would like to give preference to exports to China. From the supply side, we have no difficulties."


They have cash. We have oil. No problem.


In November 2004, China and Iran signed a $70 billion agreement for Beijing's import of Iranian liquefied natural gas. The memorandum of understanding called for the Chinese import of Iranian LNG for 25 years as well as Chinese development of Iran's Yadavaran oil field in Khuzestan.

Posted by: Alaska Paul || 09/01/2005 18:18 || Comments || Link || E-Mail|| [290 views] Top|| File under:
Iran seeks Middle East supremacy
Eight years ago a pirated translation of Samuel Huntington's celebrated essay "The Clash of Civilizations and the Remaking of the World Order" appeared in Tehran. The publisher received an order for 1,000 copies, half the print run. "We wondered who wanted them," recalls Mustafa Tunkaboni, who marketed the book. The answer came when a military truck belonging to the Islamic Revolutionary Guard Corps arrived to pick up the books. Among the officers who received a copy was Yahya Safavi, now a general and commander in chief of the Guards. Another went to one Mahmoud Ahmadinejad, a former Reserve officer in the Guards who is now president of the Islamic republic.

Iran is grossly misunderstood in the West. Given headlines in Europe and America, you would think that the crisis in relations is about nuclear weapons. But the real cause is far broader: Iran's determination to reshape the Middle East in its own image—a deliberate "clash of civilizations" with the United States. This is bound up with a second misconception about Iran, the idea that the regime is divided between "conservatives" who oppose accommodation with America and the West, and "moderates" more inclined to return their country to the community of nations. The real power in Iran, punctuated by the ascent of Ahmadinejad as president, is now the Revolutionary Guards.

During the past few years, the Guards have in many ways become the government. Ibrahim Asgharzadeh, a former IRGC officer, says this new military-political elite has staged a creeping coup d'etat. While former president Mohammad Khatami traveled the world trying to impress Western audiences with quotes from Hobbes and Hegel, the Guards built an impressive grass-roots network throughout Iran and created two political-front organizations: the Usulgara (fundamentalists) and the Itharis (self-sacrificers), each attracting a younger generation of military officers, civil servants, managers and intellectuals. In 2002, the network captured the Tehran city council and elevated Ahmadinejad as mayor. Two years later he emerged as the Guards' presidential candidate, besting former president Ali Akbar Hashemi Rafsanjani, a midranking mullah-cum-businessman who represented the fading old-guard mullahs.

Ahmadinejad's victory is the beginning of the end of the clerics' dominance. He is the first non-mullah to become president since 1981. The holder of a Ph.D., he is also the best educated of the six Islamic presidents so far. His humble background and populist discourse have won him a genuine base, especially among the poor who feel let down by corrupt religious leaders.

That's the good news. The bad news is that, if anything, he can be expected to be a far more formidable enemy of the West—and of America in particular. A month ago General Safavi declared before an audience of senior naval officers that Tehran's mission was to create "a multipolar world in which —Iran plays a leadership role" for Islam. Recently Ahmadinejad announced one of the most ambitious government mission statements in decades, declaring that the ultimate goal of Iran's foreign policy is nothing less than "a government for the whole world" under the leadership of the Mahdi, the Absent Imam of the Shiites—code for the export of radical Islam. As for the only power capable of challenging this vision, the United States is in its "last throes," an ofuli (sunset) power destined to be superceded by the toluee (sunrise) of the Islamic republic. Geopolitical dominance in the Middle East, the tract unequivocally stated, is "the incontestable right of the Iranian nation."

Westerners might be tempted to dismiss this as rhetorical saber rattling. It is not. Iran has always played a leading role in Islamic history. It is one of only two Muslim nations never colonized by the Western empires. It occupies a central position in the "Islamic arc" stretching from the Atlantic to the Indian Ocean. It has the largest economy and the strongest military in the Muslim world; it sits atop vast pools of rapidly appreciating oil wealth. The only other Muslim country capable of rivaling it—Turkey—has decided to abandon the Muslim world and join the European Union.

The stage is thus set for a confrontation with the United States. Iran is confident it can win, and history hasn't given it much reason to fear otherwise. Student radicals like Ahmadinejad watched in 1980 as the United States did nothing but issue feeble diplomatic protests over the seizure of its embassy. They saw Ronald Reagan fulfill Ayatollah Khomeini's notorious dictum—"America cannot do a damned thing!"—when Lebanese suicide bombers recruited by Tehran killed 241 Marines near Beirut in 1982. Bill Clinton talked sanctions but then apologized for unspecified "past wrongs."

Even George W. Bush's war on terror, which initially worried the mullahs, has turned to their strategic advantage. Enemies on either side—the Baathists in Baghdad and the Taliban in Kabul—are now gone. The expulsion of Syria from Lebanon under U.S. pressure has left Iran as the major foreign influence in the country. Bush's advocacy of democracy has undermined Washington's traditional allies—and Iran's rivals—like Saudi Arabia and Egypt. "The Americans have their so-called Greater Middle East plan," Supreme Leader Ali Hoseini Khamenei said in a speech recently. "We, too, have our plan for the region."

Now comes the nuclear issue. The EU recently broke off negotiations after Tehran resumed its uranium-conversion program, even as the International Atomic Energy Agency last week released a report concluding that traces of uranium found in Iran two years ago came from contaminated equipment supplied by Pakistan—a finding that will figure large when the U.N. General Assembly takes up the issue in September. Meanwhile, America has yet to develop a coherent policy on Iran, aside from standing aside or criticizing others attempting to cope with the fast-emerging threat.

The prospects for resolving the nuclear standoff are not good. The new Iranian elite feel free to speak openly because they are convinced America will soon depart the region. Iran's strategy will most likely be to wait Bush out, stalling on the negotiations while bleeding America to the maximum in Iraq and Afghanistan, working to prevent a settlement in Palestine and sabotaging U.S. hopes for a democratic Middle East. Iranian-sponsored surrogates could try to seize power not only in parts of Iraq and Afghanistan, but also in Azerbaijan and some Persian Gulf states. As for Washington, neocons may dream of regime change from within—but the chances of that happening, particularly with the Guards' hold on the military and security forces, are almost nil.

The situation is not hopeless. Deft diplomacy could produce a measure of detente. That would not grow out of some "grand bargain" of the sort Clinton hoped for, whereby Iran would forswear its nuclear program or sponsorship of terrorism in exchange for better relations and a security guarantee from the United States. Instead, it would be more a mini-bargain over issues on which Washington and Tehran can hurt each other. Such a course was not workable before, chiefly because Iran's religious leadership was divided among factions that sabotaged each other's policies. But with the Guards in command, a dialogue may be possible.

The problem is that Tehran feels no pressure. Thanks to rising oil prices, Iran is earning almost $200 million a day and can now throw lots of money at social and economic problems. More important, the 2008 U.S. presidential campaign will soon heat up, diverting attention from problems abroad that American voters (and policymakers) would prefer to ignore. In the meantime, Iran will either have, or would be close to having, its first atom bombs. The next American president may find himself in the un-enviable position of either offering Iran an even grander "bargain" or facing a much bigger war against a much larger adversary than either Afghanistan or Iraq. Professor Huntington, meanwhile, might want to ponder the law of unintended consequences.
Posted by: Dan Darling || 09/01/2005 03:33 || Comments || Link || E-Mail|| [296 views] Top|| File under:
Aoun: Hariri murder case should be tried in Lebanon
Because I'm not privy to the ins and outs of Byzantine Lebanese politix I could be wrong as easily as I could be right, but I've come to the conclusion that Aoun is bad news.

Kesrouan MP Michel Aoun said the detention of former security chiefs by the UN prove team was the right course to be followed and voiced his preference for "a mixed international and Lebanese court for the trial of former Prime Minister Rafik Hariri's assassins." In an interview with Ad-Diyar newspaper Aoun said responsibilities should be determined and the judiciary should be the only authority to issue convictions. Aoun explained that the court would be more immune and transparent if it is composed of Lebanese and international judges, adding that the trial should be held in Lebanon.

Asked whether he feared being embarrassed by his relationships with figures accused of being close to the former Syrian and Lebanese security apparatus, Aoun said he had forged alliances with "the least pro-Syria candidates." Aoun was strongly criticized for allying with Metn MP Michel Murr, and former ministers Talal Arslan and Suleiman Franjieh during the latest parliamentary elections. Aoun explained that Arslan, Murr and Franjieh had been allied with Rafik Hariri and Chouf MP Walid Jumblatt for 15 years and disagreed with them later. He said Syria provided Jumblatt with "weapons and money directly or indirectly so he would fight for the Syrian project." He said he was the only one who did not forge an alliance with Syria, which was why he was exiled.

Asked to comment about the hit list that prompted several figures to flee to France, Aoun said: "There are people who want to have a good time and they wrote the hit list." Several figures, including Beirut MPs Saad Hariri and Gebran Tueni, and Chouf MP Walid Jumblatt, went to Paris claiming their names were on a hit list of figures marked for assassination. According to Aoun, the assassinations of Hariri, former Lebanese Communist Leader George Hawi and anti-Syrian journalist Samir Kassir were "highly organized," while the car bombs put in several areas were "very primitive." Asked whether he could be appointed as president, Aoun said: "As much as you pray for me," meaning if the people wished him to be so, then he would.
Posted by: Fred || 09/01/2005 00:00 || Comments || Link || E-Mail|| [277 views] Top|| File under:
Syria may have to face the Security Council
German prosecutor Detlev Mehlis surprised local politicians and officials by making crucial advances in the probe into the assassination of former Prime Minister Rafik Hariri.
Observers considered these developments as dramatic and strategic steps toward revealing the truth behind the murder. Melhis, in cooperation with Lebanese authorities, conducted a raid on the homes of three former security chiefs and former MP Nasser Qandil, escorting the well-known figures to the UN probe committee's headquarters in Monteverdi, but this time as suspects and not witnesses.

Apparently, Mehlis has acquired precise and important information on the assassination through his interrogation of 240 witnesses, in addition to statements made by some Lebanese to irritate the security regime that was dominating the country. These statements seem to have led to the uncovering of key information, which led Mehlis to take legal action against the former security chiefs for their suspected involvement in the crime or for hiding information and tampering with evidence at the scene.

Observers said the international community is keeping abreast of the commission's mission, noting the Security Council meeting held Tuesday night after the arrests of the security chiefs. The Security Council hailed Mehlis' decision, and once more urged Syria to cooperate with the investigative committee. Despite reassurances by President Bashar Assad, made during an interview with the German newspaper Der Spiegel, of Syria's willingness to cooperate fully, as well as its innocence of all allegations leveled against it, no such change in relations has been detected.


The old "say one thing, do another trick."

Observers were also quick to point out the internationalization of the Hariri's assassination in the wake of UN Security Council Resolution 1595, which created the international probe, and calls for an international trial in the event the commission "names names." Observers believe there is a preference for such a court, particularly as security officials are suspected to have been involved in the crime, which would require an international trial in order to guarantee the necessary judicial impartiality.

In the event Syria continues its refusal to cooperate with the committee, the Security Council would be forced to increase its pressures on Damascus for the implementation of the international resolutions in question, in particular Resolution 1595, and could also take economic measures as well. Accordingly, the arrest of Lebanon's former security chiefs can only tighten the noose around Syria and force it to abide by the international resolutions. The Hariri assassination probe will not be limited to revealing the identities of the perpetrators, but will further seek to uncover the identities of those who plotted and provoked the crime. In light of these crucial developments, the Security Council will call for the complete implementation of UN Resolution 1559 and the establishment of independent and free institutions in the country.
Posted by: Fred || 09/01/2005 00:00 || Comments || Link || E-Mail|| [271 views] Top|| File under:
Mullah Fudlullah warns disarmament issue can spur internal conflicts
Leading Shiite cleric Sayyed Mohammad Hussein Fadlallah said he feared the issue of disarmament would be used to stimulate internal conflicts. Speaking during his weekly seminar, Fadlallah said that while the international law was the reference in case of any destructive or terrorist practices, "it permitted Israel and other countries to tamper with it and breach it every day," not just because of its continuous occupation, but also due to the fact that it was indifferent to all UN resolutions and the International Court of Justice. "We did not hear one voice commenting on Sharon's talk about the settlements extension in the West Bank," he said. "The international law is now at the disposal of the United States and Israel," he added.

To Fadlallah, the terrorism of law bred the terrorism of reality in many cases, "and we are witnessing a world that is being ruled by Israel, whether directly or indirectly." He explained that this made the region witness "a state of mad violence that the international hegemony over Arabs and Muslims created. I fear that we might reach a stage where a new strategy will be adopted that would result in a sectarian conflict, eventually leading to our self-destruction, which would be in Israel's interest."


But then, Hezbollah could actually give up its weaponry, leaving the defense of the country to its legally constituted army. But that would leave it as just another political party, and except for a few street riots here and they it wouldn't have the capability to bully the rest of the country into licking its toes.
Posted by: Fred || 09/01/2005 00:00 || Comments || Link || E-Mail|| [263 views] Top|| File under:
Europe to hold off on sanctions if Iran referred to UN
VIENNA - The EU will hold off on calling for sanctions if Iran is brought before the UN Security Council for its nuclear fuel work but instead give Teheran one more chance to suspend the sensitive activity that could lead to the construction of atom bombs, diplomats said on Wednesday.


Which means nothing gets done and nothing goes forward for about, oh, umpteen years. Meanwhile the EU'nuchs can growl and act fierce over nuclear proliferation whilst not actually doing anything about it ...

A Western diplomat told AFP that if Iran fails to halt the work by Saturday, when IAEA chief Mohamed ElBaradei will file a report on Iranian compliance to the board, Britain will press "for a reporting of Iran's case to the Security Council even by a vote, if consensus is not there."

The IAEA traditionally adopts measures unanimously, avoiding doing anything votes that can be divisive and dilute the moral force of its decisions, diplomats said.

Britain would "then seek a statement by the president of the Security Council urging Iran to fulfill the requirements set out in IAEA board resolutions" urging it to fully suspend nuclear fuel work, the Western diplomat said.

Non-proliferation analyst Gary Samore, a senior fellow on London's International Institute for Strategic Studies (IISS), said the Council will take forever move gradually, if at all, towards actual sanctions, unless Iran provokes it by actually producing enriched uranium, which in highly refined form can serve as the raw material for atom bombs. "In the beginning the Council is likely not to do much more than issue a strongly worded declaration an exhortatory resolution" urging Iran to comply, he said, adding that escalating measures short of full sanctions could include banning new investment in Iran's oil and gas industry.
Posted by: Steve White || 09/01/2005 00:00 || Comments || Link || E-Mail|| [262 views] Top|| File under:
Africa: Horn
U.N. envoy raps foreign forces in Somalia
NAIROBI, Kenya (Reuters) -- Foreign security services chasing terrorist cells in lawless Somalia are abusing human rights with kidnappings, harassment and threats to suspects, some of whom may be innocent, a United Nations envoy said Thursday. "This has to be highlighted. I cannot just sit back and watch," Ghanim Alnajjar, the U.N.-named rights expert on Somalia, said after an 11-day trip to the Horn of Africa nation.
U.S. and other Western security services see Somalia as a potential haven for terrorists as it has been without government since warlords overthrew dictator Mohamed Siad Barre in 1991. In cooperation with agents from neighboring Ethiopia and local Somali authorities, they are monitoring or chasing suspects there, mostly from other Arab nations, experts say.

Well that's good news, unless you're from the UN.

"One thing which worries me always is using the pretext of war on terror to harass people. This concerns basically the non-Somalis living in Somalia," he said.

Arab "tourists" and traveling "holy men"?

"Some of them have been kidnapped, some of them have been harassed, or threatened to be deported ... This practice should really be stopped ... It might hit innocent people."

I'd wager you'd have to look long and hard in Somalia to find anyone innocent

Alnajjar, a Kuwaiti academic chosen by the U.N. to report independently on rights in Somalia, did not give more details. But his comments echoed concerns voiced in a recent report by the International Crisis Group think-thank. It said al Qaeda operatives, other jihadi extremists, and Ethiopian and Western security networks were engaged in a "quiet, dirty conflict."

Hard eyed men moving quietly in the darkness, suppressed weapons, piano wire, sharp knives to the throat, oh, be still my heart!

Western surveillance flights, abductions of innocents, and cooperation with unpopular faction leaders were causing resentment among Somalis, the ICG said in its July report "The Shadow War on Terrorism in Somalia: Losing Hearts and Minds?"

As they used to say, "When you've got um by the balls, their hearts and minds will follow"

Alnajjar said the recent relocation to Somalia of a new government -- formed in Kenya in a 14th attempt to re-establish central rule since 1991 -- was yet to bring any tangible improvement in rights as they had no authority on the ground. Characterizing the overall rights situation as "very bad", he chastised the international community for neglecting Somalia, except when it came to worrying about terrorists there.

Ghanim, we tried helping before, all it got us was dead soldiers being dragged thru the streets


Of particular concern to the world, he said, should be rampant abuse of fishing waters off Somalia's long coastline. Foreign vessels fishing illegally, often armed and in league with local Somali warlords, were taking some $300 million worth of fish each year, he said. "We are talking about huge robbery ... going on for some time. Nothing is being done about it."

Well, we could sink a few of them if you like. No? Too bad then.

Trafficking of Africans across the Gulf of Aden from Somalia to Yemen was also on the increase, Alnajjar added. At a cost of just $30-$50 a head, thousands of people a year were being smuggled that way, he said. The majority were Ethiopians coming into Somalia's Puntland region and leaving from the port of Bosasso. "These people are suicidal and desperate. They want to cross, even if it means they are going to die," he told a news conference in Nairobi.
Alnajjar also highlighted the dire state of Somalia's jails, which he said showed the state of human rights. "Prisons tell the real story, not fancy restaurants, hotels or meeting rooms." Even in the self-declared republic of Somaliland, where facilities were generally better than the rest of Somalia, a visit to the capital Hargeisa's jails shocked him. "It is a shameful place, beyond belief," he said, listing lack of medical facilities and sanitation, bunker cells and overcrowding at five times the original maximum capacity of 150.

Ah, but how do the guards treat the Koran?

Alnajjar's visit to Somalia did not include the capital Mogadishu. "We are not in the suicidal business here," he said.
Posted by: Steve || 09/01/2005 13:43 || Comments || Link || E-Mail|| [318 views] Top|| File under:
Iraq-Jordan
Sunnis Whine About Wolf Brigade's Shenanigans
From Radio Free Europe / Radio Liberty, an article by Kathleen Ridolfo
.... Part of the problem stems from the Iraqi transitional government's failure to completely disprove allegations that government forces are behind a recent surge of attacks on Sunnis .... the notion that the government is supporting a campaign led by former Shi'ite militiamen from the Supreme Council for the Islamic Revolution in Iraq's (SCIRI) Badr Corps -- many of whom now work for the Interior Ministry's commando Wolf Brigade .... There are dozens of documented incidents over the past two years in which insurgents disguised as police or security forces attacked civilians at makeshift checkpoints, in home raids, car bombings, and in suicide attacks inside government-controlled buildings ....

Sunni leaders -- including Iraqi National Dialogue Council Secretary-General Khalaf al-Ulayyan, blamed Shi'ite members of the Interior Ministry's security forces on 30 August for the arrest of more than 70 Sunnis who were later found dead -- bound by hands and feet and shot execution style .... The claim was supported by Justice Minister Abd al-Husayn Shandal, who accused "local and foreign groups" of carrying out massacres against the Sunnis in Iraq .... Shandal cited the existence of detention camps that are outside the control of the ministry ....

A former leader of the Shi'ite Badr forces, Abu Akbar al-Sa'idi, denied that Badr has had any role in the kidnappings and assassinations of Sunnis, and pointed out that "hundreds" of Badr members identity cards were taken in attacks on Badr offices, suggesting that they may have been used by the real perpetrators of the attacks on Sunnis. ....
Posted by: Mike Sylwester || 09/01/2005 00:27 || Comments || Link || E-Mail|| [290 views] Top|| File under:
Afghanistan/South Asia
Pakistan, North Korea, Iran and Nuclear Proliferation
From South Asia Analysis Group, an article by B. Raman, Distinguished Fellow, International Terrorism Watch Programme
The methods followed by Musharraf for hoodwinking the international community ... have again become evident in his recent admission in an interview to the Kyodo news agency of Japan that Dr.A.Q.Khan had supplied centrifuges for uranium enrichment to North Korea. ..... After Libya made a clean breast of the project, Musharraf came out with more details. .... He admitted the role of Khan in the supply of centrifuges to Iran only after Teheran admitted this to inspectors of the International Atomic Energy Agency (IAEA) of Vienna, who found traces of enriched uranium in some of the centrifuges in the Iranian plant. The Iranian officials ... contended that the traces seemed to have come from the plant of the suppliers -- meaning Pakistan —- from whom it had bought them second-hand. ....

Musharraf and other Pakistani authorities had for long been denying any nuclear or missile supply relationship with North Korea, even though Mrs.Benazir Bhutto under whose prime ministership it started had been talking about it. .... Musharraf ... has now admitted that Khan did supply centrifuges to North Korea, but has insisted that Khan would have had no role in helping North Korea acquire a military nuclear capability since his expertise was confined to uranium enrichment. ....

For many months, the IAEA had been demanding that Pakistan should hand over to it some of its old centrifuges from the Kahuta plant in order to enable it to compare them with the centrifuges in the Iranian plant to see whether the Iranian contention was correct. Musharraf resisted this demand till March last, when Ms.Condoleezza Rice, the US Secretary of State, visited Pakistan. After the visit, Musharraf agreed to hand over some of the centrifuges to the IAEA. Media reports from Vienna indicate that the examination of the centrifuges handed over by Pakistan indicate that the Iranian contention was correct.

In the 1990s, Khan had got the centrifuges of the 1970 vintage in Kahuta replaced by new ones. Of the replaced old centrifuges, he supplied some to Iran and some to North Korea and allegedly some to Iraq of Saddam Hussein.

After the US invasion and occupation of Iraq in 2003, there were reports from reliable sources in Pakistan that before the US occupation, Khan had taken a plane to Damascus and airlifted from there to Pakistan some nuclear-related "material", which had been moved by road from Baghdad to Damacus. .... those were second-hand centrifuges from Kahuta and documents relating to their assembling. It was said that the Saddam Hussein Government had not been able to install them .... To prevent their falling into American hands, Khan managed to have them brought back to Pakistan via Damascus. ....

In the hope of pre-empting a detailed enquiry, Musharraf has admitted the supply of some of the centrifuges to North Korea. He feels that while he could limit the damages, if any, to Pakistan's relations with the US by admitting the supplies to North Korea, he may not be able to do so if the supply to Iraq is exposed. He is frantically trying to limit the enquiries to North Korea. ....

Pakistan's arms supply relationship with North Korea dates back to 1971 when the late Zulfikar Ali Bhutto, then foreign minister under the late General Yahya Khan, visited Pyongyang and sought North Korean arms supplies to strengthen the Pakistani armed forces in the face of a looming war with India. .... The visit led to the signing of an agreement on September 18, 1971, 10 weeks before the outbreak of the war with India, for the supply of North Korea-made conventional weapons to Pakistan. ....

Under the September agreement, Pakistan received from North Korea, in return for payment in US dollars, many shipments of items such as rocket launchers, ammunition, etc. In the 1980s, Pakistan also acted as an intermediary in facilitating arms supply agreements concluded by Pyongyang with Libya and Iran. During the Iran-Iraq war of the 1980s, North Korea became the principal supplier of weapons to Iran, which was the target of an arms embargo imposed by the Western countries.

To escape detection by Western intelligence agencies, North Korean arms shipments meant for Iran used to be received by sea at Karachi and from there transported in Pakistani trucks to Iran across Balochistan. Amongst the supplies made by North Korea to Iran via Karachi were more than 100 Scud-B (known as the Hwasong 5 in North Korea) ballistic missiles and equipment for the assembly, maintenance and ultimate production of these missiles on Iranian territory.

In this transaction, Pakistan played a double game. On one hand, the then ruling military regime of the late Zia-ul-Haq collaborated with the US Central Intelligence Agency and Iraqi intelligence in destabilisation operations directed at the Sunni Balochis living on the Iranian side of the border. At the same time, it clandestinely allowed the transport by road of North Korean arms and ammunition meant for use by the Iranian army against the Iraqis. Pakistani army officers were also sent to Libya to help train Libyan army officers in the use and maintenance of North Korean weaponry.

During the Zia regime, Pakistan's Inter-Services Intelligence and its North Korean counterpart collaborated closely for the clandestine acquisition of nuclear- and missile-related equipment and technology from erstwhile West Germany and other Western countries. Since North Korea did not have either a presence or funds and other capability to indulge in clandestine procurement from the West, it gave lists of its requirements to the ISI, which procured them and passed them on. This co-operation between the two countries, the foundation for which was laid by Bhutto, was strengthened during the two tenures of Benazir Bhutto as prime minister (1988-90 and 1993-96). It was during this time that Pakistan failed in its efforts to develop indigenous missile production capability (the Hatf series) and sought Chinese and North Korean supplies of missiles as well as technology for their production in Pakistan.

In her second tenure, Benazir Bhutto visited Pyongyang during which the scope of the arms supply agreement concluded when her father was foreign minister was expanded to include co-operation in the nuclear and missile fields -- including the training of Khan Research Laboratories' scientists and engineers in North Korea, the training of North Korean scientists and engineers at the Pakistani uranium enrichment plant at Kahuta, and the supply of No-Dong missiles and related technology to Pakistan.

Earlier, during Nawaz Sharief's first tenure as prime minister (1990-93), Lieutenant General Javed Nasir, then director-general of the ISI, visited Pyongyang to sign a secret agreement with North Korea's intelligence organisation for joint production, through reverse engineering, of the US-made, shoulder-fired Stinger missiles and their batteries. Some of the missiles in the Pakistani army's stock were given to North Korean intelligence for this purpose. Iranian intelligence agreed to fund the project.

It is not known whether this project succeeded in producing an imitation of the Stingers and their batteries. The ISI was particularly interested in the batteries because it was unable to use a large number of the Stinger missiles in its stocks since the life period of the batteries supplied by the US before 1988 for use of the missiles against the Soviets in Afghanistan had expired.

Throughout the 1990s, whoever was at the helm in Islamabad, the trilateral co-operation involving Pakistan, Iran and North Korea in the development and production of the Scud-C (called Hwasong 6 in North Korea) and the No-Dong missiles continued without interruption, despite Tehran's anger against Pakistan for backing the Taliban and failing to prevent the periodic massacre of Pakistani Shias and Iranian nationals by the Sunni extremist Sipah-e-Sahaba and its militant wing, the Lashkar-e-Jhangvi.

In 1992, when Nawaz Sharief was prime minister, a team of Pakistani scientists and engineers had visited North Korea's missile development centre, reportedly for joint examination of some technical problems encountered by the Koreans in the development of the No-Dong. The same year saw a visit by Kim Yong-nam, then North Korea's foreign minister and deputy prime minister, to Syria, Iran and Pakistan in July-August. Pakistani and Iranian scientists and engineers visited North Korea in May 1993 to witness the launching of one No-Dong and three Scud missiles (model not known).

Benazir's visit to Beijing and Pyongyang in December 1993 was followed by the visits of a number of North Korean personalities to Pakistan in 1994-95 to discuss bilateral nuclear and missile co-operation. Important amongst these were:

* In April 1994, Pak Chung-kuk, deputy to the Supreme People's Assembly, visited Iran and Pakistan with a team of officials from the North Korean foreign ministry and the nuclear and missile establishment.

* In September the same year, Choe Hui-chong, chairman of the State Commission of Science and Technology, visited Pakistan at the head of a team of North Korean nuclear and missile experts.

* In November 1995, a delegation of North Korean military officers and nuclear and missile experts headed by Choe Kwang, vice-chairman of the National Defence Commission, minister of the People's Armed Forces and marshal of the Korean People's Army, visited Pakistan. The delegation met senior officials of the armed forces and visited Pakistan's nuclear and missile establishments, including KRL. The team included senior officials of the fourth machine industry bureau of the second economic committee and the Changgwang Sinyong Corporation (also known as the North Korea Mining Development Trading Corporation).

During the visit, KRL and the Changgwang Sinyong Corporation signed an agreement to supply Pakistan with No-Dong missiles as well as fuel tanks and rocket engines. The agreement also provided for stationing North Korean missile experts in KRL to train their Pakistani counterparts in the use and maintenance of the missiles supplied by North Korea and for the supply and development of mobile erector launchers for the missiles.

These visits contributed to the speeding up of Pakistan's missile programme and culminated in KRL firing the Ghauri missile on April 6, 1998. Pakistan projected Ghauri as its own, indigenously developed missile. .... KRL and the North Korean corporation are State-owned entities, run and managed by officers of the armed forces of the two countries. Pakistan used a US-supplied aircraft from its air force for transporting the missiles. Missiles and other weapons sent by North Korea to Iran in the 1980s transited through Pakistan, escorted by Pakistani troops. Pakistan and North Korea have a joint project for reverse-engineering US-made Stingers.

North Korean scientists witnessed Pakistan's Chagai nuclear tests in May 1998. Pakistan has been helping North Korea in the development of its uranium enrichment facility. The two countries have been training each other's nuclear and missile scientists in their respective establishments. In return for North Korea's assistance, Pakistan diverted to it wheat purchased from the US and Australia, paying for the grain from its huge dollar reserves built up after 9/11, thereby enabling Pyongyang to withstand the economic boycott imposed by the West.

To hoodwink US intelligence, Pakistan transported some of the Chinese and North Korean missiles by road via the Karakoram Highway. Pakistan's diplomatic mission in Pyongyang is generally headed and staffed by serving or retired army officers, who had previously served in the ISI's clandestine nuclear and missile procurement set-up. The latest instance in this regard is Major General (retd) Fazle Ghafoor. ....

For the US to pretend, despite all this, that Pakistan's repeated violations of nuclear and missile-related regulations are the misdeeds of errant individual entities for which the State cannot be held responsible shows the extent to which it is prepared to close its eyes to what Pakistan has been doing. If there is one country in the world which has been systematically violating all regulations relating to nuclear and missile proliferation and from which there is a real danger of leakage of weapons of mass destruction and related technologies to pan-Islamic terrorists, it is Pakistan. US's double standards in this matter are evident from the alacrity and vigour with which it has acted against Iraq despite the lack of credible evidence against it and the care with which it protects the regime in Pakistan, despite all the evidence available against it.
Posted by: Mike Sylwester || 09/01/2005 00:41 || Comments || Link || E-Mail|| [289 views] Top|| File under:
Bangladesh Government Well Informed About Bombers
From South Asia Analysis Group, an article by Anand Kumar
.... The Islamist group, Jama'atul Mujahideen Bangladesh (JMB) which was involved in the series of blasts [in Bangladesh] circulated its leaflets on most of the blast sites. .... Many of those detained and being interrogated by police and armed forces have also confessed that they are members of the banned group and that they acted under orders of the group's supreme leader Shaikh Abdur Rahman. They have also accepted that they became involved in the act to establish an Islamic rule in the country.

Bangladesh police has arrested suspects from across the country in the aftermath of the bomb blasts. Shamsul Alam, a regional leader of the Jama'atul Mujahideen Bangladesh (JMB) held by the Rapid Action Battalion (RAB) in Chourhas, Kushtia soon after the serial explosions, confessed to his JMB membership and involvement in the bombing. He provided the interrogators with details of his military training by JMB Operations Commander Bangla Bhai in Natore three years ago. He organized JMB in his village after his return.

In Satkhira Nasir Uddin and Maniruzzaman Munna were held three hours into the bombings. Later, two more persons, Anisur Rahman and Ujjal were arrested from the same district. They admitted to police that they were trainers of the JMB and trained cadres in use of arms. Anisur told police that the attacks were planned in a meeting at his house on August 16. They also revealed that the attacks were made in a bid to free their leader Asadullah Al Galib. ....

In Bagerhat, Detective Branch of police arrested director of Al Markajul Islamic Madrasa and Orphanage Barkatullah Morshed from a madrasa at Kadia village. The madrasa reportedly trained more than 100 students for destructive activities. Morshed has also admitted that his students carried out the bomb attacks on instructions of JMJB operation commander Siddiqul Islam alias Bangla Bhai. ....

Overall, the police has detained nearly 160 people across the country. .... Police has also arrested six suspected militants from Dhaka airport. Among the arrested persons figure Moulana Fariduddin Mashud, a former director of government-run Islamic Foundation, and Moulana Abdus Sattar, a leader of radical Ahl-e-Hadis group. .... Mashud ... brought a huge amount of money ... from abroad but failed to provide any details of its source. .... During the interrogation, however, Masud, accused Jamaat-e-Islami Ameer and Industries Minister Motiur Rahman Nizami of being involved in the countrywide explosions. ....

It took Bangladesh government nine days to officially admit that the banned Islamist militant organisation Jama'atul Mujahideen Bangladesh (JMB) was responsible for the August 17 serial bomb blasts across the country though its cadres were arrested just three hours after the incident. ....

Satkhira police has now named Jama'atul Mujahedin Bangladesh (JMB) chief Shaikh Abdur Rahman as the main accused in five cases lodged on the same number of bomb blasts carried out in the district town on August 17. The charge follows confessions of four arrested JMB activists to their involvement in the terror attacks under the leadership of Abdur Rahman. ....
Posted by: Mike Sylwester || 09/01/2005 01:00 || Comments || Link || E-Mail|| [292 views] Top|| File under:
Pakistan goes public about covert ties to Israel (Major development)
Pakistan and Israel are all set to have the first overt high-level political contact on Thursday. In what is seen as a major diplomatic development the foreign ministers of the two countries will meet in Istanbul, informed sources told Dawn on Wednesday.

The meeting between Foreign Minister Khurshid Kasuri and his Israeli counterpart Silvan Shalom is taking place in response to Israel's keenness to establish contact with Pakistan, it is learnt.

However, there is no official word on the crucial meeting yet. Foreign Office spokesman was not available for comments when Dawn tried to contact him on Wednesday.

According to diplomatic sources, the meeting would focus on the developments in the Middle East peace process. They say the meeting ought not to be read as Pakistan's recognition of Israel but seen as the opening of dialogue between the two countries which have no direct political disputes.

It is learnt that covert contacts between representatives of the Jewish state and Pakistan had been going on for several months through diplomatic and informal channels.

However, the decisive factor for the first open political contact between the two countries was the Israeli pullout from Gaza last month which in Pakistan is viewed as a positive move and has been welcomed by the government.

Apparently, the Israeli government had approached Pakistan several times in the last one year to make the contacts public. The response from Islamabad each time was that it would do so at an 'appropriate' time. After the Israeli pullout from Gaza, Pakistan signalled to the Israelis that it was 'now ready' for an overt contact.

The two sides then decided to have the meeting on a neutral territory. Pakistan took the Turkish leadership into confidence and suggested Istanbul as the venue for the groundbreaking meeting. Turkey gave the green light and Israel also agreed to hold the first meeting there. It was decided not to make the meeting public till it had taken place.

Turkey which has excellent relations with Pakistan is among the several Muslim countries, including Egypt and Jordan, that have full diplomatic ties with Israel.

Successive Pakistani governments, including those led by Gen Zia, Nawaz Sharif and Benazir Bhutto, also had contact with Israel.

On Tuesday, President Gen Pervez Musharraf telephoned Palestinian President Mahmoud Abbas and informed him about the proposed meeting. The Palestinian president's response was 'very positive' and he welcomed the initiative, it is learnt. It is believed President Musharraf also told his Palestinian counterpart that he would soon be sending a delegation to Gaza and Al Quds.

President Abbas during his visit to Pakistan in May had requested President Musharraf to send a delegation to Palestine. Later, the Foreign Office declared that in principle Pakistan had agreed to it. Subsequently, on several occasions the FO spokesman when asked about the timing of the visit as well as the size and composition of the delegation he had indicated that it was in the works.

The opening of Pakistan-Israel communication channels does not come out of the blue. It follows President Musharraf's recent decision to address the American Jewish Congress in New York in September. He will be the first Muslim leader to do so.

About two years back President Musharraf had initiated a public debate on the controversial question of Israel's recognition. The outcome of the debate led to the policy decision that the recognition of Israel would be linked to the total withdrawal of Israel from occupied Arab territories and establishment of an independent Palestinian state.

Added to these factors are the strategic dimension and Pakistan's national security considerations and the influence of the Jewish lobby and Israel in American policies.

Political analysts say each government in Pakistan had established covert contacts with the state of Israel.

However, with the Israeli pullout from Gaza the present government decided to go public with it.
Posted by: Dan Darling || 09/01/2005 04:23 || Comments || Link || E-Mail|| [288 views] Top|| File under:
Terror Networks & Islam
The Islamist/Neo-Nazi Alliance
THERE HAVE BEEN rumblings of late about the developing alliance between Islamic radicals and neo-Nazis. In late May, Israeli president Moshe Katzav gave a speech before the German parliament in which he warned, "Let's not be surprised if terror organizations use neo-Nazis for carrying out terror attacks." And on August 5, WorldNetDaily reported, "Neo-Nazi skinheads are working with radical Islamists in a growing unholy alliance that has European law enforcement officials concerned about a new front in the war on terrorism."

Such an alliance seems unlikely on its face; after all, neo-Nazis view most Muslims as racially inferior, while Islamic extremists believe that neo-Nazis are just another flavor of infidel. However, a closer examination reveals that many white-supremacist groups have expressed solidarity with Islamic terrorists recently, and in turn some white supremacists and far-right Holocaust deniers have found newfound supporters among the Islamists.

THE MOST PROMINENT recent example of white supremacists' vocal support for Islamic terrorism came from August Kreis, the new head of Aryan Nations. In an interview with CNN earlier this year, Kreis said of al Qaeda, "You say they're terrorists, I say they're freedom fighters. And I want to instill the same jihadic feeling in our peoples' heart, in the Aryan race, that they have for their father, who they call Allah." Going a step further, Kreis told CNN that he had a message for Osama bin Laden: "The message is, the cells are out here and they are already in place. They might not be cells of Islamic people, but they are here and they are ready to fight."

The Aryan Nations website reflects Kreis's desire to instill a "jihadic feeling" in his followers. For example, it features an article purporting to show that the idea of jihad can be found not only in Islam but also in the Bible. The article concludes with a battle cry: "All the sons of Abraham, all descendants of his three wives, Sarah, Hagar and Ketourah, the parties of the Islamic and Aryan World, all need to understand their duty to enact Holy Jihad, we need to live this Jihad; total war, death to our enemy, the insidious, poisonous and rabid satanic jEw." [sic]

Aryan Nations also boasts a quote on its main page further reflecting its support for radical Muslims. Attributed to ObergruppenfÃŒhrer Gottlob Berger, the quote states that "a link is created between Islam and National-Socialism on an open, honest basis. It will be directed in terms of blood and race from the North, and in the ideological-spiritual sphere from the East." The main page also touches on other issues of importance to Muslim radicals. It demands immediate withdrawal of U.S. forces from the Middle East, and under the headline "Ariel Sharon: your typical domineering jew," the website features a picture of the Israeli prime minister with fire coming out of his mouth that ends in a mushroom cloud. Underneath, the website proclaims the photograph to be Sharon's "plan for Afghanistan, Iraq, Iran, Syria, Saudi Arabia, Egypt, etc . . . "

BEYOND THE ARYAN NATIONS, a surprising number of other white-supremacist websites openly sympathize with Islamic terrorists. The National Alliance, the country's largest neo-Nazi organization, published a 2002 essay by its founder, the late William Pierce, which claimed that the September 11 attacks were a salutary event. Pierce wrote that through the attacks, bin Laden "forced the whole subject of U.S. policy in the Middle East into the open: the subject of American interests versus Jewish interests, of Jewish media control and its influence on governmental policy." Because bin Laden broke the "taboo" about questioning Jewish interests, Pierce claimed, "[i]n the long run that may more than compensate for the 3,000 American lives that were lost."

Neo-Nazi James Wickstrom has a webpage that includes a number of featured articles, the headlines of which provide a good indication of where he stands on the Islamist question. These include "Military Personnel Wounded in Iraq & Afghanistan For The JEW Neo-cons," "U.S. Slaughters People At Prayer At Baghdad Mosque," "U.S. Teachers Targeted By jews If They Teach Contrary to Israeli," and "The President and his jewish handlers LIED about 9/11!"

And the neo-Nazi ADLUSA website (a site designed to oppose the Anti-Defamation League) brands the Anti-Defamation League's call for Hezbollah TV to be designated a foreign terrorist organization as part of a campaign "of smear, corruption, and harassment," and promotes the conspiracy theory that Jewish hands were behind the 7/7 and 9/11 terrorist attacks. In case this doesn't make their position perfectly clear, the ADLUSA features a direct appeal to Muslims: "Moslems, lay down your guns and join our mission to remove Jews from positions of power from which they persecute one people after another; killing Americans misled by Jews only incites endless wars."

This vocal neo-Nazi support for al Qaeda reaches back to shortly after 9/11. The Jewish newspaper Forward reported in November 2001 that the World Church of the Creator displayed a bin Laden quote on its website warning Americans that they needed to tend to their own interests and not those of the Jews.

Around the same time, the website for Florida-based Aryan Action displayed the message: "Support Taliban, Smash ZOG." (ZOG stands for Zionist Occupation Government, a term rooted in the idea that the Jews control world affairs.) In a perverse twist on President Bush's declaration that "either you are with us, or you are with the terrorists," Aryan Action's website voiced its unequivocal support for al Qaeda: "Either you're fighting with the jews against al Qaeda, or you support al Qaeda fighting against the jews."

THUS FAR, THERE has been no proof of neo-Nazi cooperation with Muslim terrorist groups in planning attacks. Despite the lack of proof of operational links, several figures with feet in both movements have actively tried to bring them closer. One such individual is Ahmed Huber, a 77-year-old Swiss convert to Islam whose study is adorned with twin pictures of Adolf Hitler and Osama bin Laden.

Huber told the Washington Post that his goal is to build bridges between radical Muslims and the "New Right." He said that a prevalent view on the New Right is that "what happened on the 11th of September, if it is the Muslims who did it, it is not an act of terrorism but an act of counterterrorism." Certain far-right figures, such as German National Democratic Party theorist Horst Mahler, seem amenable to Huber's ideas. Mahler has spoken of the "sense of sympathy" and "common ground" that far-right European groups share with Islamists, and has admitted to "contacts with political groups, in particular in the Arab world, also with Palestinians."

The neo-Nazis' newfound love for Islamists is by no means unrequited. Some radical Islamic groups have--perhaps in an effort to undercut one of the justifications for the state of Israel--forged intellectual ties with right-wing Holocaust deniers.

At the forefront of contemporary Holocaust denial is the California-based Institute for Historical Review (IHR), which is dedicated to the idea that the Holocaust is a historical fiction. The IHR has been so heartened by the support it's received in the Islamic world that investigative journalist Martin A. Lee noted its journal's frenetic description of a "white-hot trend: the rapid growth of Holocaust revisionism, fueled by increasing cooperation between Muslims and Western revisionists, across the Islamic world."

A number of Middle Eastern newspapers, in countries such as Egypt, Lebanon, Saudi Arabia, and Syria, have published articles endorsing the Holocaust deniers' thesis. Beyond that, neo-Nazi writers who lack legitimacy in the West have increasingly found a platform in the Arab world. For example, Lee further reported that an article by David Duke was featured on the front page of the Oman Times.

Nor is the Islamic promotion of neo-Nazis confined to the Middle East. Lee reports that Muslims, a New York-based weekly newspaper, has published opinion pieces by both David Duke and William Pierce.

Even some Islamic groups with more mainstream legitimacy have promoted far-right figures as featured speakers. One such speaker is William W. Baker, author of the anti-Israel screed Theft of a Nation and former president of the neo-Nazi Populist Party. (While Baker claims that he did not know at the time that the Populist Party was racist, his own words undercut these denials. The Orange County Weekly reports that, in a speech Baker delivered around the time that he headed the Populist Party, he referred to Jerry Falwell as "Jerry Jewry" and commented that he hated traveling to New York City "'cause the first people I meet when I get off the plane are pushy, belligerent American Jews.")

Baker's current avocation is promoting "religious tolerance" by emphasizing the commonalities between Christianity and Islam. In this capacity, Baker has frequently spoken at events hosted by the Council on American-Islamic Relations and various chapters of the Muslim Students' Association; he was also the featured speaker at the Assadiq Islamic Educational Foundation in Boca Raton earlier this year.

THERE ARE OBSTACLES to further development of the relationship between Islamists and neo-Nazis. In Europe, ethnic Muslims are frequent targets of neo-Nazi violence, and not all neo-Nazis share the sympathy for Palestinians expressed by the likes of William Baker. As one white supremacist website puts it, "I hate Jews but that doesn't mean I automatically love the Jews' victims." And countless Muslims recoil from Nazi ideology.

Nonetheless, this developing alliance is not without historical precedent. Mohammad Amin al-Husayni, the Grand Mufti of Jerusalem, famously supported Adolf Hitler during World War II, broadcasting radio propaganda on Germany's behalf and even forming Bosnian Muslim divisions of the Waffen SS. As with al-Husayni and Hitler, the current Islamist/neo-Nazi love affair is rooted in the notion that "the enemy of my enemy is my friend": Both groups are united in their hatred of the Jews, and of the United States.

Moving forward, this peculiar alliance presents the risk that neo-Nazis may collaborate with Islamist terrorist groups on attacks. But a second danger is that the far right's newfound legitimacy in the Arab world may allow neo-Nazi figures to claw their way out from the lunatic fringe to which they're currently relegated.
Posted by: Dan Darling || 09/01/2005 00:47 || Comments || Link || E-Mail|| [272 views] Top|| File under:
Africa: North
Libya celebrates al-Qadhafi rule
Hundreds of thousands of Libyans converged on Tripoli on Wednesday to celebrate 36th anniversary of Colonel Muammar al-Qadhafi's seizure of power.


"Hurrah! Hurrah for Muammar!"

Martyrs Square in central Tripoli was transformed into a spectacular street party with people pulsing to traditional music that thumped out of speakers, and fireworks, fountain and light displays cascading over the sea. The show of support appears to be a carefully choreographed riposte to an exiled opposition congress held two months ago in London, which vowed to embark on a peaceful campaign to topple the regime. A bespectacled al-Qadhafi, dressed in an untucked sleeveless military shirt and looking relaxed, appeared late in the evening to receive the adulation of the crowds from a balcony and accept gifts from supporters.


"Greetings, my loyal subjects! Ahhh! What's this? Gifts?... Lessee, here... Oboy! A toaster! And a blender!"

He was handed a document entitled "the charter of fidelity", said by the organisers to have been signed "by the Libyan people", in which they "forge allegiance and swear fidelity to their guide".


Don't they always say something like that three weeks before they shoot up his motorcade?

The mercurial leader, who was aged just 27 toppled King Idris in a coup d'etat on 1 September, 1969 with other military officers, was expected to address the throngs of people gathered in Libyan capital on Thursday.


Y'gotta admit, Humperdink's aging well. I keep expecting him to announce his impending marriage to Princess Buttercup...

The massive event brought together all types from across Libya's diverse spectrum into the capital, from traditionally dressed nomads, women in black veils, to trendily dressed young men in T-Shirts. In a sign of Libya's gradual re-acceptance by the international community, even US oil companies - back in Libya after decades of absence - have put up banners in the streets to congratulate al-Qadhafi and the people. One such banner from a western firm "congratulates Libyans and Muammar al-Qadhafi on the occasion of the anniversary of the revolution".


"Jones!"
"Yessir?"
"Call the banner company. Tell 'em we'd like a 201 and a 344."
"Right!"

Al-Qadhafi brought his country in from the cold after years of isolation by renouncing weapons of mass destruction, sparking investment interest and encouraging a stream of foreign leaders to beat a swift path to his tent. Al-Qadhafi, 63, who has never promoted himself higher than colonel or given himself an official title other than Fearless Leader "guide of the revolution", is the longest serving fearless leader in the Arab world.
Posted by: Fred || 09/01/2005 00:00 || Comments || Link || E-Mail|| [364 views] Top|| File under:
Israel-Palestine
Knesset approves Egypt border role
The Israeli parliament has approved a deal to hand control of a buffer zone along the Gaza-Egypt border to Egyptian security forces after Israel completes its pullout from the territory. The agreement, sanctioning the deployment of 750 Egyptian border police on the Egyptian side of the Gaza Strip frontier to replace Israeli troops stationed in the volatile so-called Philadelphi Corridor, passed by a vote of 53-28 on Wednesday, the Knesset said. The deal was approved by Prime Minister Ariel Sharon's cabinet on Sunday and brought to parliament after months of discussions, in which ministers demanded assurances Egypt would not allow weapons to move in and out of Gaza. Some Israeli security officials have expressed concern that giving up the buffer could make it easier for armed Palestinian groups to slip more sophisticated weapons into Gaza.
Posted by: Fred || 09/01/2005 00:00 || Comments || Link || E-Mail|| [276 views] Top|| File under:
Iraq-Jordan
Foul play suspected as world mourns tragic Iraqi deaths
Shiite Iran led international outrage over the deaths of nearly 800 people killed in a stampede as they headed to a Shiite shrine in Iraq, blaming "suspicious hands" bent on causing havoc in the country. Iranian Foreign Ministry spokesman Hamid Reza Asefi, quoted by the student news agency ISNA, expressed his country's "condolences and sympathy with the Iraqi people and government." Asefi added that "suspicious hands are involved in conspiracies to incite violence and bloodshed among the different Iraqi groups and tribes so that they disturb the security and calm of the Iraqi people."


So why's your country harboring the al-Qaeda leadership? Wouldn't that make you responsible, too? Perhaps you should think seriously about killing them all.

At least 816 people either drowned or were crushed to death or suffocated when marchers surged on to a bridge over the Tigris River in panic after reports that a suicide bomber was among them. Another 323 were injured. The stampede occurred minutes after rebel mortar fire struck close to a nearby shrine where faithful were gathering, killing at least seven people. Insurgents led by Sunnis who held power for decades have vowed to attack the majority Shiites following the April 2003 toppling of their leader Saddam Hussein by U.S.-led forces.


Sounds like vows of Dire Revenge™ should be coming any time now...

Syria, another neighbor of Iraq, expressed its "sorrow and sadness" over the incident that "cost the lives of hundreds of persons among the brotherly Iraqi people," a Foreign Ministry spokesman said. "The Syrian government and people express their sympathy to Iraqis and to the families of the victims, and they wait for the day when security, stability and progress reign in the country," the unidentified official said, quoted by the state news agency SANA. Syria has been regularly accused by the United States and the Iraqi government of not doing enough to close its borders to people joining or supporting the insurgency, a charge Damascus denies.


Despite the number of Syrian bad guyz rounded up...
In London, meanwhile, Britain, which holds the EU presidency, condemned the attack and blamed "terrorism" for inciting the deaths. "This is a most shocking and terrible tragedy, initiated by terrorism, and its scale almost defies imagination," said Foreign Secretary Jack Straw in a statement. "This was a despicable assault on innocent civilians attending a religious ceremony at the local mosque. The depravity of the individuals responsible knows no bounds," the statement added.
Posted by: Fred || 09/01/2005 00:00 || Comments || Link || E-Mail|| [261 views] Top|| File under:
Israel-Palestine
After Pullout, Gazans Stand at Crossroads
With Israeli settlers gone and troops heading out, Gaza stands at a crossroads.
One way could lead to peaceful Palestinian statehood, the other to chaos. Much will hinge on whether Palestinian leaders can impose order where armed factions now reign, and whether a doubtful Israel does its bit by opening Gaza's borders to create jobs and investment as an alternative to violence.


My guess is that the Paleos are so wedded to terrorism and gang warfare that they can't make the transition to civilization. The Paleo Authority — such government as they have — is too afraid of the hard boyz to control them, and the hard boyz' leadership is too wedded to its tactical aims to have any room for strategic thinking. Israel may get around to opening its borders to create jobs, and the hard boyz will come through with the honest laborers, which'll result in the border being closed down again. Ten years from now, Gaza will still be a dog's breakfast, and they'll still be blaming the hated Zionists for their woes.

Tiny Gaza, packed with 1.4 million Palestinians, will gain crucial living space and economic assets in the sprawling tracts vacated by 8,500 settlers. After soldiers go in late September, Palestinians will control a whole territory for the first time. "Gaza will be under the international spotlight and the Palestinian Authority will have a real challenge to make the most of the opportunity," said Interior Ministry spokesman Tawfiq Abu Khoussa.


Either that, or hose it big time, with the eyes of the world upon you.

Whatever happens could be critical for the ultimate Palestinian goal of building a state that also brings in the West Bank — 10 times the size. The United States has made clear that it wants Palestinians to sustain calm and launch good government in Gaza before embarking on a peace "road map" toward a Palestinian state. The most fundamental task in Gaza will be tackling a culture of factional chaos that sprouted under the divide-and-rule regime of the late

Yasser Arafat

and spread during the revolt against Israeli occupation. "The spread of arms and forms of chaos acceptable before the pullout cannot be accepted after it. All Palestinians must now show self-restraint to succeed in Gaza," Abu Khoussa said.


And we know how good they are at showing self-restraint...

President Mahmoud Abbas has formed a special 7,500-strong police force which, with Egyptian training, is to secure empty settler zones against feared takeovers by motley armed factions. He hopes this will set a precedent for law and order in Gaza. But Abbas has shied from trying to forcibly disarm militants for fear of kindling civil war. Instead he has tried to draw gunmen into security forces and other mainstream institutions to swing them behind peace steps. But militants led by the grass-roots Islamist Hamas, which is sworn to destroying Israel, vow not to submit to what they see as US and Israeli pressure on Abbas to shut them down. "Israeli pressures will eventually lead to renewed violent resistance to Zionist occupation," predicted Hamas spokesman Sami Abu Zuhri, alluding to West Bank settlements. "So there is a clear national interest to keep our arms."
Posted by: Fred || 09/01/2005 00:00 || Comments || Link || E-Mail|| [260 views] Top|| File under:
UN is not taking part in investigating Garang's death
Official spokeswoman of the UN mission in Sudan Radia Ashouri said on Wednesday that the international organization did not take part in work of a special Sudanese panel investigating death of Vice President George Garang who died in a plane crash early this month. Speaking at a news conference, Ashouri said the Sudanese government asked the UN to present technical and logistical aid, adding that the UN mission in Sudan "believes that the International Aviation Organization is qualified to offer such help."

She elaborated saying a joint military commission comprising staff of the UN mission in the country, the government and the SPLA, the southern Sudan Peoples Liberation Army (SPLA) agreed on forming sub committees to oversee the cease-fire between the government and the SPLA, in force since last January. The committee, during meetings held in the southern city of Juba, asked the two sides to supply it with accurate information on downgrading the armed forces, and called for participation of observers from the two sides in the truce observation mission, currently undertaken by UN observers. The UN spokeswoman said an operation for clearing mines on a main road across Juba had begun. On conditions in the Western region of Darfur, she indicated at recurring attacks on UN vehicles.
Posted by: Fred || 09/01/2005 00:00 || Comments || Link || E-Mail|| [272 views] Top|| File under:
Israel-Palestine
Jihad leader rejects call to join forces of Palestinian Authority
A leader of Al-Quds Brigades, the military wing of Islamic Jihad, Mohammed Al-Sheikh Khalil, said on Wednesday that the recent pullout of the Israeli military forces from Gaza Strip was fruit of the Palestinian resistance. In remarks to KUNA, he said his group "considers all of Palestine as an occupied territory that should be liberated and its destiny should not be subject to bargaining."

He called on the Palestinians to be ready "for more sacrifices because other parts of Palestine have remained under occupation." Reacting to the Palestinian Authority's call on all the armed activists in the various factions to join the authority's security forces, he said, "We will remain against any bid to drop the arms as long as the occupation persists."
Posted by: Fred || 09/01/2005 00:00 || Comments || Link || E-Mail|| [271 views] Top|| File under:
Africa: Subsaharan
Saudi Arabia, Nigeria discuss joint military cooperation
Visiting Nigerian Minister of Defence Mousa Kuankusow and Saudi Crown Prince Sultan bin Abdulaziz discussed joint military cooperation and means to enhance bilateral ties, the Saudi official news agency (SPA) reported on Tuesday. It said Prince Sultan, who is also minister of defence, reviewed regional and interantional issues of common concern during his meeting in Jeddah with the Nigerian official. The Nigerian minister arrived earlier in the day starting a visit due to last for several days, the agency said.
Posted by: Fred || 09/01/2005 00:00 || Comments || Link || E-Mail|| [283 views] Top|| File under:
Afghanistan/South Asia
Pakistan acquires US P-3C aircraft
ISLAMABAD - Pakistan, a key ally in the US-led war on terrorism, said on Wednesday that it had acquired eight P-3C Orion surveillance aircraft from the United States, which would help boost its naval capabilities.

The Pentagon said at the time the aircraft would improve Pakistan's border security and its ability to restrict movement of militants. However, Pakistan Navy spokesman Captain Aamir Naeem Baig said the aircraft were designed for maritime surveillance and could not be used for chasing militants along the land border with Afghanistan, where Islamic guerrillas are most active.

A statement from the Pakistan Navy said the aircraft, worth up to $970 million, were being provided free by the United States and would be fitted with modern avionics and missions systems by the manufacturer, Lockheed Martin Corp LMT.N. Admiral Shahid Karimullah, Pakistan's chief of naval staff, said the Orions would "add a new dimension to the offensive punch of Pakistan Navy fleet". Pakistan's fleet of P-3Cs now stands at 10 with the induction of eight new planes.
Posted by: Steve White || 09/01/2005 00:00 || Comments || Link || E-Mail|| [270 views] Top|| File under:
Hasba restricts basic rights: SC
The Supreme Court (SC), in its detailed reasons for rejecting the Hasba Bill of the NWFP government, has ruled that no legislation could be made to interfere with the private life, personal thoughts and individual beliefs of citizens. In its 106-page detailed unanimous judgement, the SC has laid the onus on the rationale that Hasba was a discriminatory and unconstitutional legislation which gave discretionary powers to the newly envisaged office of 'mohtasib', leading to interference in the personal life of citizens and establishing parallel offices of executive and judiciary. "It is observed that private life, personal thoughts and the individual beliefs of citizens cannot be allowed to be interfered with. Islamic jurists are unanimous on the point that except salat (prayer) and zakat (alms) no other religious obligation stipulated by Islam can be enforced by the state," states the detailed judgement.

The NWFP Assembly passed the Hasba Bill on July 14 with a majority of 68 votes against 34 opposition votes. The bill envisaged an office of mohtasib with special powers to implement Islamic laws in the province. However, President Pervez Musharraf filed a reference the next day seeking the SC's opinion on the Hasba Bill under its advisory jurisdiction.
Posted by: Fred || 09/01/2005 00:00 || Comments || Link || E-Mail|| [272 views] Top|| File under:
Indian PM to hold his first talks with Kashmiri separatists
NEW DELHI - Indian Prime Minister Manmohan Singh will hold his first-ever meeting with Kashmiri separatists next week after moderates accepted his invitation for talks on the future of the divided region, his office said on Wednesday. "The prime minister has invited the Hurriyat chairman and other leaders for talks," said Singh's press officer Sanjaya Baru, who added that the meeting would be held in Delhi on September 5.

The leader of Hurriyat's moderate faction, Mirwaiz Umer Farooq, told AFP in Indian-Kashmir's summer capital Srinagar that the group had not received the invitation yet but that they would attend the meeting. "We have accepted the invitation in principle," Farooq told AFP. "We will discuss all aspects of the meeting tomorrow during a meeting of the working committee, executive council and the general council," he said.

"We had asked for the meeting at the highest level and our plea has been accepted. That is what we wanted a meeting with the prime minister," he said.
Posted by: Steve White || 09/01/2005 00:00 || Comments || Link || E-Mail|| [265 views] Top|| File under:
Terror Networks & Islam
Bakri Will Buy a Mule and Sell Kerosene in Lebanon
From Jihad Unspun, an article by By Sanaa al Jack, Asharq al-Awsat
Omar Bakri Muhammmad contacted the Arab media expressing a desire to be interviewed. .... Bakri said that some of the Muslims in Britain betrayed some of their brothers and handed them over to be killed and their betrayal boomeranged. He held them responsible for the odd fatwas they issued because of their cooperation with British intelligence. .... Bakri condemned the killing of innocent people but he refused to specify who is innocent. ....

(Q) .... [are you] afraid of certain elements?

(A) Of course, I fear all foreign intelligence, especially those who asked to interrogate me (the Syrians). I have no problem in Lebanon. I can go to any Lebanese security department. .... The Lebanese security forces questioned me and I have no objection to being questioned by Syrian security in Beirut. ....

I decided to leave [Britain] because the Muslim community in Britain is considered the voice, ears, and eyes of the British Government. This community allows itself to join the British intelligence, security, and army. .... I accuse those recruited by the British Government and they have to account for their actions before God. .... They sold out their Muslim brothers and they themselves will be sold tomorrow.

I left and made a decision not to return. My wife and children will follow me once I rent an apartment to live in. .... First of all, I will rent an apartment to live in. Perhaps I will later buy a mule-driven cart and sell kerosene. ..... I am not thinking of any particular profession and I do not have money.
I will start my own business.

In Britain, I lived on social security after my work permit was revoked in 1997. They started putting pressure on me and pursuing me because of the Islamic contributions. After they withdrew my work permit, they started giving me my social security money, like others.

Today I find it difficulty renting an apartment because of the media campaign against me. Nobody wants to deal with me. .... they tell me: ... your name is linked to fundamentalists and terrorists. Therefore, my life has become impossible and I am no longer able to move about freely. .....

(Q) ... you said that you are against killing innocent people and have nothing to do with the Al-Qaeda Organization. Now you are calling for jihad. How do you explain your position?

(A) I have often repeated that I am against the killing of innocent people anywhere in the world but who are the innocent? I keep the answer to myself. .... The innocent people are specified by Islam. I denounce killing innocent people regardless of who kills them. However, who are the innocent? I do not have to explain this issue. ....

(Q) .... Why does the Syrian regime want to question you?

(A) I have never been in Syria but I never knew that the Syrian regime was looking for me except until it was reported in the press. If this regime wants to interrogate me, this regime can interrogate me through a Lebanese Government. .... there is no official Syrian charge. I said that I was ready for questioning in the presence of Lebanese Public Security.

(Q) During your questioning by Lebanese Public Security, what were the main points on which they concentrated? Did they prevent you from making any certain movements?

(A) Not at all. They just asked for information to know who I was because of what was published in the press. I gave them what I had. I owned the Fustuq Company in London to sell computers from 1986 to 1997. My father was trading in livestock in Beirut. I come from a rich family.

(Q) Do you coordinate with any groups? Why did you go to the Fatwa Department before you were detained? What did they offer you there?

(A) I did not propose anything at the Fatwa Department and they did not offer anything to me. I went to meet with His Eminence Mufti Muhammad Rashid Qabbani and I told him that I was hiding from the police. I wanted to meet and consult with him about my problem because of the storm in a teacup that the media invented and eventually developed into a volcano. He advised me to talk with the press and that is what happened. ....

There are sheikhs in Lebanon -- and I mention no names -- who issued a fatwa that one can join the British intelligence and the British Army. This contradicts religion. ...
Posted by: Mike Sylwester || 09/01/2005 00:00 || Comments || Link || E-Mail|| [270 views] Top|| File under:
Who's in the News
93
[untagged]
Bookmark
E-Mail Me
The Classics
The O Club
Rantburg Store
The Bloids
The Never-ending Story
Thugburg
Gulf War I
The Way We Were
Bio
Merry-Go-Blog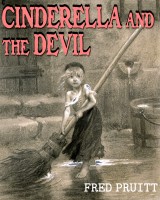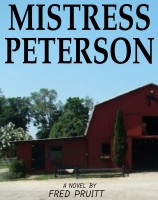 On Sale now!


A multi-volume chronology and reference guide set detailing three years of the Mexican Drug War between 2010 and 2012.

Rantburg.com and borderlandbeat.com correspondent and author Chris Covert presents his first non-fiction work detailing the drug and gang related violence in Mexico.

Chris gives us Mexican press dispatches of drug and gang war violence over three years, presented in a multi volume set intended to chronicle the death, violence and mayhem which has dominated Mexico for six years.
Click here for more information


Meet the Mods
In no particular order...


Steve White
Seafarious
Pappy
lotp
Scooter McGruder
john frum
tu3031
badanov
sherry
ryuge
GolfBravoUSMC
Bright Pebbles
trailing wife
Gloria
Fred
Besoeker
Glenmore
Frank G
3dc
Skidmark
Alaska Paul



Better than the average link...



Rantburg was assembled from recycled algorithms in the United States of America. No trees were destroyed in the production of this weblog. We did hurt some, though. Sorry.
18.215.33.158