Arabia
Muslim Leaders Pin Hopes on Saudi Support for Islamic Solidarity
Jeddah- Prominent Muslim leaders have emphasized Saudi Arabia's significant role in spreading the message of Islam across the world, supporting Muslim minorities and strengthening Islamic solidarity.

Yes, we've noticed that as well.

Dr. Muzammil Siddiqui, chairman of the Islamic Fiqh Council in North America, said American Muslims were looking to Saudi Arabia for its continued support for Islamic activities and Muslim causes and to defend the principles of the religion.

Siddiqui met the Custodian of the Two Holy Mosques, King Abdullah Bin Abdul-Aziz at his palace here on Tuesday as part of a Muslim World League delegation. Grand Mufti Sheikh Abdul Aziz Al Al-sheikh and MWL Secretary-General Dr. Abdullah Al-Turki were present during the meeting.
Siddiqui said Muslims all over the world were pinning great hope on Saudi Arabia and expected it to continue its policies in support of Muslim causes and Islamic minorities, and work for Islamic unity. On his part, former Sudanese President Abdul Rahman Suwar Al-Dahab, a member of MWL's constituent council, said Muslims pray to God to give strength to King Abdullah to work for their causes. Bosnian Mufti Dr. Mustafa Ceric, a member of the Islamic Fiqh Council, also praised the Kingdom's endeavors in the service of Muslim minorities.
Posted by: Steve || 09/02/2005 09:54 || Comments || Link || E-Mail|| [290 views] Top|| File under:
A Soddy connection to the London booms?
Months before the deadly July 7 suicide bombings in London, Saudi Arabia told the British and U.S. governments that it had arrested a young Saudi man who confessed to raising money in the Gulf region for a terrorist attack in crowded areas of the British capital this summer, officials said.

The Saudis obtained information that the attack would involve explosives and a Syrian contact for financing, and that at least some of the four attackers would be British citizens, according to officials in several countries with direct access to the information.

The officials, who spoke on condition of anonymity because the information remains classified, cautioned that the current investigation has not connected any players from the July attacks to the original Saudi warning and that the information last December did not provide attackers' names, a date, specific location or time of attack.

But they said the information gleaned from the suspect after he was captured returning to the kingdom was detailed enough to heighten British concerns about the possibility of an attack around July in crowded sections of London, including in nightclubs, one U.S. official said. It added to numerous other pieces of intelligence flowing into Western governments that pointed to such threats, the officials told The Associated Press.

The British government said it doesn't comment on specific intelligence, but "takes all reports of alleged or possible terrorist threats or activity extremely seriously, and all reports are thoroughly investigated."

The British also said its relationship with Saudi intelligence is growing. "The UK and Saudi Arabia continue to strengthen their already excellent counterterrorism bilateral cooperation. But for obvious security reasons, we do not go into any detail," the British Embassy in Washington said in a statement to AP.

Both attacks involved young British Muslim men who were carrying bulky bags or backpacks laden with powerful, homemade explosives. Their explosive, HMDT, can be made using ordinary ingredients like hydrogen peroxide (hair bleach), citric acid (a common food preservative) and heat tablets (sometimes used by the military for cooking).

Three of the four July 7 bombers were of Pakistani descent. No one is in custody in the July 7 attack, but all of the main suspects in the July 21 plot have been charged.

After the attacks, Prince Turki al-Faisal, the Saudi ambassador in London who soon is moving to a similar job in Washington, said his government had warned the British government months earlier that it had obtained information in Saudi Arabia about a possible attack in London.

The officials said the information the Saudis provided between December and February came from a young Saudi man who was captured after using a false passport as he arrived back in the kingdom in mid-December.

The man had traveled from Iraq to Iran to the United Arab Emirates on his way to Saudi Arabia. He was using the passport of a Saudi killed in Iraq months earlier, the officials said.

The Saudi man told Saudi intelligence that he was collecting money throughout the Gulf region for a terrorist operation to be carried out in about six months in London, they said.

The man told his interrogators that the attack would involve plastic explosives purchased from Chechen rebels who got them from the Russian mob, and be carried out by several men in a crowded location in London, the officials said.

The man told Saudi interrogators that a Libyan businessman in London was supposed to act as a facilitator for the attack, arranging lodging and cars for the operation. And he claimed one or more of the attackers were to be British citizens, officials said.

The man told his interrogators that when he was finished collecting money in the Gulf region for the operation, he was to call a specific telephone number in Syria to find out what to do with the cash, officials said.

By February, Saudi authorities extracted additional information from the suspect that was passed to U.S. and British officials. It mostly involved descriptions, such as physical characteristics of the possible attackers, officials said.

British officials have said little about their investigations into the July 7 and July 21 terrorist attacks, and nothing has emerged about the possibility that Libyans or Syrians may have been involved in financing or planning them.

Roger Cressey, a former top anti-terrorism official in the Clinton and Bush administrations, said the Saudi report illustrates one challenge that friendly intelligence agencies face in unraveling specific terror plots difficulty getting the names of sleeper cell members.

"You can receive information about the broad outline of a specific plot and not have enough granularity to the information that allows for the type of follow-up that law enforcement can do," Cressey said.

He said terror groups carefully compartmentalize information so that a fund-raiser like the one the Saudis apparently captured "knows enough to get his job down but not enough so that if he is captured he can reveal the whole plot."

Al-Faisal, who is a former Saudi intelligence chief, has repeatedly urged Britain to crack down on two Saudi dissidents based in London whom the Saudis accuse of being Islamic extremists linked to al-Qaida.

Last week, Prime Minister Tony Blair's government announced new anti-terrorism measures that would allow it to deport or bar entry to extremist Muslims.
Posted by: Dan Darling || 09/02/2005 00:59 || Comments || Link || E-Mail|| [296 views] Top|| File under:
Al-Qaeda's black belt
The coach of the Saudi Arabia's national Karate team Saad al-Qahtani, sheltered the number one suspect on Saudi's security list of 36 Most wanted terrorist, Majid Al-Haseri who was killed in Qahtani's house by security forces. Relatives of Qahtani have affirmed that he did not show any extremist tendencies.
Other coaches who trained at the Asia Center, owned by Qahtani added that he did not show any ideological affiliations with terrorism. Qahtani's neighbors further reiterated this point.


"He's a good boy. Prob'ly led astray by bad elements."

As Qahtani's arrest took place in Riyadh, an identical sting operation took place in the Al-Bahr neighborhood in the city of Medina where Qahtani's colleague, Mohammed Al-Owaida had lived. Neighbors confirmed that Al-Owaida had left the vicinity a while ago when he developed an affinity to extremism.


"Yeah. He's a bad 'un! We don't think he's gonna be back..."

Security forces further stated that he was a popular member of the Abu Sayyaf group, which fought in the south of the Philippines, which he reached via the Japanese borders.


I'm not real clear on what kind of border Japan has with the Philippines...

According to official information that was released after the clashes in Medina and Riyadh, Qahtani received a phone call from an acquaintance requesting that he temporarily shelter two suspects. Sources assert that the call most likely came from Mohamed Al-Owaida as they had a close relationship with Al-Qahtani because of their shared love


Oh, they're gay, too, huh?

for the Martial Arts.
Qahtani's religious tendencies were embodied in the system set up at his sports center. Training was in accordance to certain criteria such as keeping one's hair short and avoiding fashionable clothing that imitated western teams. He also portrayed a personal outlook on what he called commitment to religious codes of dress.


"But, really, he had nothing to do with terrorism..."

Qahtani's link to terrorism was discovered after a number of calls between members of a terrorist cell associated to Saleh al-Oufi were traced to Qahtani. Security forces believe it is too early to determine whether Qahtani was directly involved in terrorist activities, as the investigation is still in progress.


"But we're sure he's innocent as a newborn babe..."

Musharaf bin Ali Al-Shahry, a former champion and member of the national Karate team who is now works as an international referee says that his colleague Qahtani a graduate of King Saud University did not sympathize with terrorists. Musharaf has long known Qahtani since they worked together as coaches at the Prince Faisal bin Fahd center. They also trained together at the Asia Center and Musharaf states that he even allowed Qahtani to supervise the training of his own team. Qahtani is married and has four children. He was trained in a number of countries, and most importantly in Japan.


Right on the Philippine border, no doubt...

There he obtained a black belt and devoted his time to training children in Riyadh in the private center that he established. As for Mohamed al-Owaida, he was also a karate champion. His coaches stated that he was amongst the best in the country however; his ideological changes took him away from the sport. Close acquaintances say that he frequently discussed the importance of learning the art of karate and other forms of self-defense to serve both "nation and religion" especially for those "who struggle for God's cause".


"Gotta keep in shape for thumpin' infidels, y'know..."

It is for this reason that he often supervised the training of a number of individuals who are believed to be members of terrorist organizations in the privacy of his residence in the Al-Bahr neighborhood of Medina.
Posted by: Dan Darling || 09/02/2005 00:29 || Comments || Link || E-Mail|| [298 views] Top|| File under:
Britain
Get British or get out, 'curry king' tells fellow Muslims
A leading Muslim told his fellow immigrants to "get out" of Britain if they do not respect British values, newspapers reported Thursday. Sir Gulam Noon, founder of the Noon Products ready-meals firm and dubbed the "curry king", told Muslim immigrants to Britain they needed to recognise they were relative newcomers to British society. "If immigrants to Britain do not like that, the answer is simple. Get out," the Indian-born 69-year-old said. "Go back to wherever you regard as your own country and leave the rest of us in peace."

The Daily Mail and the Daily Express cited the comments made in the Financial Times business daily. Last month, the British govrnment launched a crackdown aimed at Islamist extremists fomenting, justifying and glorifying terrorism in response to the London bombings. On July 7, four British apparent suicide bombers left 56 people dead in attacks on the capital's transport system. Three were of Pakistani origin while the fourth was a naturalised Jamaican. "I dearly want to see Muslims in my chosen country of domicile thriving as part of an integrated, intelligent, vibrant society," Noon said. "This means answering our dilemma unequivocally by affirming our nationality as British but our religion as Muslim. It also means escaping our ghettos and assimilating fully into society."
Posted by: Fred || 09/02/2005 00:00 || Comments || Link || E-Mail|| [286 views] Top|| File under:
Muslim Leaders' Task Force Already on Rack in Britain
A Task force of prominent Muslim individuals and organizations set up by the British Home Office aimed at combating Islamic extremism has hardly had time to convene properly and already the knives are out to undermine its work. The Task force, whose convener is the Labour peer Lord Nazir Ahmed, has a wide remit including the education of Imams, the organization of mosques, and how to better engage with young British Muslims. The Islamic Human Rights Commission (IHRC), headed by Iranian Massoud Shadjereh, who is on the Task force, came under attack for having exiled Saudi dissident Dr. Muhammed Al-Massari, allegedly a supporter of Osama Bin Laden, as an adviser.

Al-Massari, who a few days ago removed offensive footage from his website of three Black Watch British soldiers being blown up by a suicide bomber in Iraq and encouraging insurgents in Iraq to attack foreign troops. Al-Massari is also a prime target for deportation under new rules published last week by Home Secretary Charles Clarke. IHRC Chairman Shadjereh stressed that Al-Massari is "one of many advisers we have. Having an adviser in one particular area does not mean we endorse all activities that an individual believes in or does. There is no doubt that he is an expert on Gulf States. If anything is proven against him, then there will definitely be a review of his position as an adviser."


I hope Shadjereh isn't a musician, since it sounds an awful lot like he's got a tin ear.
Posted by: Fred || 09/02/2005 00:00 || Comments || Link || E-Mail|| [275 views] Top|| File under:
Caucasus/Russia/Central Asia
Video shows Basayev, al-Qaeda lieutenant, planning Beslan massacre
A videotape obtained by The Associated Press shows notorious Chechen warlord Shamil Basayev apparently preparing for last year's horrific hostage-taking at the Beslan school.

The video, acquired Wednesday, appears to show Basayev along with several other fighters camped out in a forest.

There was no way to immediately determine its authenticity, but prosecutors have said such videos are not uncommon in Chechnya and other southern regions -- produced by militants often with Arabic soundtracks to try to attract financing for the Chechen rebel cause.

Basayev, who has claimed responsibility for the Sept. 1-3 hostage-taking at Beslan's School No. 1, is seen in the video in his trademark black beard and camouflage fatigues.

In one frame, several fighters can be seen sitting on the ground in a forest, smiling and talking.

A man in glasses, a beard and dressed in fatigues resembles Abu Dzeit, a Kuwaiti national and suspected al-Qaida liaison who was killed by security forces in February. He is sitting cross-legged on the ground, apparently translating from Arabic for a man seated next to him.

Later, the man who looks like Abu Dzeit holds up an optical gun sight for the video, speaking in what sounds like Arabic.



At another point, the video camera zooms in on a man known as the Colonel, who is accused of leading the raid on School No. 1.

The interviewer asks in Russian if the Colonel is longing for Allah, and the Colonel responds yes.

In another frame, several men can be seen in a thick forest wearing fatigues and laughing. One man points at a collection of tarps and ground pads, telling the interviewer it is the fighters' mosque.

Later, a man is shown in a rain poncho, smiling and laughing, followed by the man known as the Colonel.

Another section shows Basayev and other fighters huddled under plastic tarps in a forest as rain falls around them. Basayev and Abu Dzeit are shown holding up their fingers and smiling.

A later part of the video, which was broadcast last year on a web site sympathetic to Chechen rebels, shows Basayev amid a stash of weaponry, apparently during a June 2004 raid in Ingushetia, which borders both Chechnya and North Ossetia, where Beslan is located.

Authorities say that some of the weapons seized in the Ingushetia raid were used in the Beslan hostage-taking, and that the militants used several camps in Ingushetia and North Ossetia to prepare for the raid.
Posted by: Dan Darling || 09/02/2005 00:53 || Comments || Link || E-Mail|| [299 views] Top|| File under:
Parents of Beslan killers don't condemn massacre
SOLONGIRAY ATAYEV produces a photograph to explain why his son, Rustam, took part in one of the bloodiest hostage massacres in history.

It shows a 12-year-old boy lying dead, his head split in two. His name was Ibraghim and he was Rustam's younger brother.

"He disappeared in Grozny in 2002. Then villagers saw men in camouflage burying something. It was Ibraghim and two other boys, all naked, all with their skulls broken," Mr Atayev, 63, said. "You can imagine how Rustam reacted."

Rustam, who was 25 years old when he joined the take- over of School Number One, in Beslan, grew up in Psedkah, a village of dusty streets and heavily laden apple trees in Ingushetia, the region bordering Chechnya.

His parents, both ethnic Chechens, say that he was shy and caring. Then came Russia's two wars in Chechnya and a decade of carpet bombing, summary executions and random violence that has killed tens of thousands and brutalised an entire population.

A survey by the aid group Médecins Sans FrontiÚres last year indicated that 90 per cent of Chechens had lost someone close and more than one in six had witnessed such a death.

In the past five years 3,000 to 5,000 people have disappeared, usually after detention by the security forces, the human rights group Memorial said.

"We're very sorry for the children in Beslan. They were not guilty," Nurzhan Salamova, 48, Rustam's stepmother, said. Mr Atayev interrupted her and said bitterly: "But that was one school, while in Chechnya everyone has been terrorised."

Past the bombed-out remains of Grozny, the capital, then up into the steep foothills of the Caucasus mountains is the village of Engenoi, home to at least two other of the hostage takers, including the only one to survive, Nurpashi Kulayev. His white-bearded father, Aburkash Kulayev, said that he was sorry for the suffering in Beslan but he refused to condemn Nurpashi, or his brother Khanpashi, who also was among the terrorists and was killed.

"It's cruel. Of course we feel their pain," Mr Kulayev, 70, said in his rickety cottage overlooking a small maize field, pear trees and the wooded hills where Chechen guerrillas continue to harass Russian forces.

"The mothers received a terrible blow. Their children went out and never came back. But whatever happened, happened. I don't condemn my sons, or try to justify. Thousands of children have died in Chechnya."

Mr Kulayev, who lost a third son fighting the Russians in the Chechen town of Argun, said that during a four-hour prison meeting with Nurpashi, who is on trial in the city of Vladikavkaz, near Beslan, his terrorist son "did not ask my forgiveness".

Experts say that the mayhem in which a generation of Chechens has grown up makes recruitment easy for extremist chiefs such as Shamil Basayev, who organised the Beslan hostage-taking and gave warning recently on Unites States television that he was ready to begin similar attacks.

In a society with a strong vendetta culture, some fight to take revenge. Some are attracted by the strict Islamic discipline of radical guerrilla units. Others are drawn into the underground by chance, then discover that they cannot turn back.

"Most of those taking part in terrorist attacks do not know the target beforehand," a Russian counter-terrorism officer said on condition of anonymity.

"But they have blood on their hands, so they're tied in, and once they get to the target they can't flee. Most of those who went to Beslan did not know where they were being sent," he said.

"They are trapped. Imagine living in the forests, constantly reading pamphlets about the Koran and living with people for whom killing is absolutely normal. If you disobey, you die," he added.

The parents of Rustam Atayev in Psedakh, like many Chechens, also feel trapped by a conflict that seems to have no limit in cruelty and no resolution.

"There is no way out," Mr Atayev said. "The dead are to be envied."
Posted by: Dan Darling || 09/02/2005 00:53 || Comments || Link || E-Mail|| [282 views] Top|| File under:
Europe
Brussels wants immigrants to swear allegiance to EU
EFL:

IMMIGRANTS to Britain will have to swear an oath of allegiance to EU laws and the European Charter of Fundamental Rights, rather than the Queen, under a proposal announced by Brussels. The European Commission also announced measures to counter illegal immigration across Europe and others to promote integration of legal immigrants. Franco Frattini, the European Commissioner for justice and security, proposed an "oath of faithfulness" requiring all immigrants to the EU to swear allegiance to the union. He said: "One can get every immigrant to somehow declare they will respect national law, EU law and the Charter of Fundamental Rights."

The charter is seen by its supporters as representing the basic values of the EU. It goes considerably further than the old European Convention on Human Rights, offering, for example, the right to parental leave if you adopt a child, the right to continuous training, the right to social security benefits and the right to strike. It has no legal force because it was part of the European constitution, which was rejected by French and Dutch voters.

The Government recently started requiring immigrants to swear allegiance to the Queen and British democracy. Signor Frattini proposed a charter to which 90 per cent of France's immigrants sign up as a model for the rest of Europe. "All those who enter Europe must respect European laws," he said. "We can insist on respecting the basic values of Europe, and we can demand full respect for existing laws." The rise of Islamic terrorism, and the growth of alienated ethnic communities, has persuaded many governments that more efforts must be made to promote integration of immigrants, including loyalty oaths.

The oath of allegiance to the EU — which could be in addition to or in place of the oath to the Queen — would be subject to negotiation, but the Government cannot veto it because it gave up its national veto on EU immigration law last year. Britain does have an opt-out, but it would have to reject the entire package of immigration measures.

A government spokesman said: "Questions of citizenship should be organised by member states nationally." An EU diplomat said of the proposal: "It's loony."

Timothy Kirkhope, the leader of the Conservatives in the European Parliament, and former immigration minister, said: "I am amazed. You can laugh, but it worryingly shows the views of people who should know better. I swore an oath of allegiance to the Queen. I am not going to take kindly to an Italian gentleman telling me to swear allegiance to unelected people, or to swear allegiance to something I don't agree with — a unified European state."
Mike Nattrass, deputy leader of the UK Independence Party, said: "An allegiance to something with no single culture, no agreed history, no common language and packed with fraud and corruption? The EU must be joking."
Posted by: Steve || 09/02/2005 09:43 || Comments || Link || E-Mail|| [500 views] Top|| File under:
Home Front: Politix
More Able Danger personnel say terrorists known pre-9/11
A Defense Department inquiry has found three more people who recall seeing an intelligence briefing slide that identified the ringleader of the Sept. 11 attacks a year before the hijackings and terrorist strikes, Pentagon and military officials said Thursday.

But the officials said investigators who reviewed thousands of documents and electronic files from a secret counterterrorism planning unit had not found the chart itself, or any evidence the chart ever existed.

The officials acknowledged that documents and electronic files created by the unit, known as Able Danger, were destroyed under standing orders that limit the military's use of intelligence gathered about people in the United States.

At a Pentagon briefing on Thursday, four intelligence or military officials said investigators had interviewed 80 people who served directly with Able Danger, a team organized to write a counterterrorism campaign plan, or were closely associated with it.

Of those 80, 5 in all now say they saw the chart, including Capt. Scott J. Phillpott of the Navy and Lt. Col. Anthony Shaffer of the Army, whose recent comments first brought attention to Able Danger.

At the briefing, the officials said that four of the five recalled seeing a picture of Mohamed Atta, the member of Al Qaeda who planned and carried out the attacks, while one said the chart contained only Mr. Atta's name.

The officials stressed that their inquiry was continuing, and that they still could not definitively prove or disprove whether the unit identified Mr. Atta - and, perhaps, other members of the hijacking team - before the Sept. 11, 2001, attacks.

The witnesses "are credible people," said Pat Downs, a senior policy analyst for the under secretary of defense for intelligence. But investigators "can't find the document," Ms. Downs said.

Another official who described the inquiry, Cmdr. Christopher Chope of the United States Special Operations Command, said there was no evidence that the destruction of Able Danger documents had been anything other than a routine application of privacy regulations.

Commander Chope also said there was no evidence that military lawyers issued orders preventing Able Danger personnel from sharing data they had gathered with the Federal Bureau of Investigation, as Colonel Shaffer has said.
Posted by: Dan Darling || 09/02/2005 00:35 || Comments || Link || E-Mail|| [302 views] Top|| File under:
Home Front: WoT
Al-Arian banked for terror group
About $2 million from across the globe, including money from a terror group, landed in U.S. bank accounts controlled by former professor Sami Al-Arian and his associates, according to testimony and documents presented Thursday during the former professor's terrorism conspiracy trial.

The money found its way into dozens of bank accounts from places like Switzerland, the Republic of Sudan, the United Arab Emirates and Jordan, according to FBI agent Michael Wysocki, a certified public accountant who specializes in financial crime.

Large sums were sent by top leaders of the Palestinian Islamic Jihad, a terror group that Al-Arian and three co-defendants are accused of supporting, financial records presented in court showed.

Prosecutors allege in a 53-count indictment that the men used charitable and educational entities as fronts for laundering money to finance terrorist attacks. The group is blamed for more than 100 killings in Israel, the West Bank and Gaza.

Fathi Shiqaqi, the top leader of the terror group, sent $19,985 to Sameeh Hammoudeh, an Al-Arian co-defendant, in 1994; its treasurer, Muhammed Tasir Hassan Al-Khatib, sent Al-Arian $59,900 in 1990, documents indicated.

In 1992 alone, $875,964 went into accounts controlled by the former university professor and associates, Wysocki said.

However, most of money arrived before 1995, the year President Clinton designated the Palestinian Islamic Jihad a terrorist organization. Thus, William Moffitt, Al-Arian's attorney, suggested such financial transactions were legal when they occurred.

The defendants say they never supported or engaged in violent acts, and are being persecuted for unpopular beliefs.
Posted by: Dan Darling || 09/02/2005 00:58 || Comments || Link || E-Mail|| [287 views] Top|| File under:
LA gang is a real autonomous group "inspired" by al-Qaeda
An alleged plot targeting military facilities, synagogues and other Los Angeles-area sites has highlighted what experts say is a growing terrorist threat: homegrown American militants operating with little or no help from Islamic extremists abroad.

Four suspects were charged Wednesday with conspiring to wage war against the U.S. government through terrorism. Named in the federal indictment were Levar Haley Washington, 25; Gregory Vernon Patterson, 21; Hammad Riaz Samana, 21; and Kevin James, 29.

All but Samana, a Pakistani national, are American born and Muslim converts. Counterterrorism officials have found no evidence directly connecting the group - described as the cell of a California prison gang of radical Muslims - to al-Qaida or other foreign terror networks.

Law enforcement officials and terrorism experts said it could represent one of the first Islamic terrorism cases involving U.S. natives without those connections.

Since the Sept. 11, 2001 terror strikes, an international dragnet has broken up training camps, disrupted finances and sent terrorist leaders underground, making it all the more difficult for al-Qaida to mount attacks.

Yet despite tougher border control, a radical ideology shared by the terrorist network continues to seep into the United States through propaganda distributed via the Internet, books, pamphlets, DVDs and the media - a "passive recruiting strategy," according to terrorism experts.

That's helped transform al-Qaida into a movement with disciples acting without funding, expertise or guidance of foreign handlers.

"Al-Qaida can't get their militants to the places they want to hit, so they rely on an ideology to gain converts who do it for them," said Professor Brian Levin, a terrorism researcher at California State University, San Bernardino.

In the Southern California case, prosecutors say cell members largely supported themselves.

Washington, Patterson and Samana allegedly robbed gas stations to finance their plans to target military sites, synagogues, the Israeli Consulate and the El Al airport counter in the Los Angeles area. Patterson purchased a .223 caliber rifle. Samana underwent "firearms training and physical training" at a local park, according to the indictment.

They even conducted Internet research on potential targets and Jewish holidays - dates they allegedly planned the assaults to "maximize the number of casualties," prosecutors said.

Samana's lawyer, Timothy Lannen, described his client in a statement Thursday as a "peace-loving, law-abiding member of our community" and said "he did not intend at any time to commit violence against anyone."

An attorney in Washington's state robbery case had not reviewed the federal indictment and had no immediate comment. Patterson's lawyer has said his client asked him not to comment.

The plot's suspected mastermind was James, a California State Prison, Sacramento, inmate who founded the radical group Jamiyyat Ul-Islam Is-Saheeh, or JIS, authorities said. Washington converted to Islam while imprisoned there for a previous robbery conviction.

James, who along with Washington and Patterson is black, spent time in Southern California and was so far removed from overseas groups that he feigned Middle Eastern roots to strengthen his credibility. He told inmates he was Sudanese and that his father was a top official there.

"He is neither Sudanese nor is his father a high official of anything. He was trying to give himself a Middle Eastern background," said a law enforcement official close to the investigation who asked to remain anonymous because the case is pending.

Self-made groups in the United States can be more difficult to root out because they're smaller and have fewer financial resources to track, experts said.

That has law enforcement authorities on guard for more attacks by homegrown groups.

"They're adopting the al-Qaida agenda and philosophy and carrying out their own jihad," said Buck Revell, a former FBI associate deputy director and counterterrorism chief. "Unfortunately, they may be successful because they're extremely hard to detect."
Posted by: Dan Darling || 09/02/2005 00:50 || Comments || Link || E-Mail|| [279 views] Top|| File under:
US Makes Changes in Gitmo Terrorism Trials
The Pentagon announced changes on Wednesday to the way it will conduct military trials of foreign terrorism suspects, but critics dismissed them as window dressing that failed to fix fundamental defects.


"Nope. Nope. Won't do. Just let 'em go..."

The steps approved by Defense Secretary Donald Rumsfeld included changing the roles of the presiding officer and the other members of the military tribunals that will conduct the trials, the Pentagon said. About 505 prisoners are being held at the US naval base at Guantanamo Bay, Cuba and will face trials by the tribunals.
Posted by: Fred || 09/02/2005 00:00 || Comments || Link || E-Mail|| [290 views] Top|| File under:
International-UN-NGOs
FBI Arrests Russian U.N. Official for Money Laundering
NEW YORK -- The chair of a powerful United Nations budget committee was arrested by the FBI Thursday on money laundering charges, a federal law enforcement official said. Vadim Kouznetsov, who heads the General Assembly panel that oversees the U.N. budget, was the second Russian U.N. official to be arrested by the FBI for alleged money laundering in recent weeks. The charges were contained in a sealed grand jury indictment. Kouznetsov was to be arraigned Friday in Manhattan Federal Court. The official, who spoke only on the condition of anonymity because the indictment is sealed, said the charges involve money laundering and are only remotely connected to the U.N. oil-for-food program in Iraq that is the target of numerous corruption investigations.

On Aug. 8, Alexander Yakovlev, a Russian who worked in the U.N. procurement office, was arrested for allegedly soliciting a bribe from a company seeking an oil-for-food contract. He also was charged with wire fraud and money laundering for allegedly accepting nearly $1 million in bribes from U.N. contractors in work outside the oil-for-food program. Yakovlev pleaded guilty to money laundering, wire fraud and conspiracy to commit wire fraud in part for soliciting bribes from U.N. contractors. He could face up to 20 years in prison for each charges, officials say. U.N. Secretary-General Kofi Annan had waived Yakovlev's immunity at the request of the U.S. Attorney. It wasn't immediately known if he waived immunity for Kouznetsov as well.

The oil-for-food program was launched in December 1996 to help ordinary Iraqis cope with U.N. sanctions imposed after Saddam Hussein's 1990 invasion of Kuwait. It allowed Saddam's regime to sell oil as long as the proceeds went to buy humanitarian goods or pay war reparations. Saddam allegedly sought to curry favor by giving former government officials and others vouchers for Iraqi oil that could then be resold for profit.
UPDATE: Russian diplomat who chairs a powerful United Nations budget committee was accused in an indictment Friday of helping hide hundreds of thousands of dollars in payouts from companies seeking U.N. contracts. The charge of conspiracy to commit money laundering against Vladimir Kuznetsov was contained in a grand jury indictment unsealed in U.S. District Court in Manhattan. According to the indictment, Kuznetsov established an offshore company in 2000 to hide criminal proceeds he received from an unidentified U.N. procurement officer who had taken secret payments from foreign companies seeking contracts to provide goods and services to the United Nations.
Posted by: Steve || 09/02/2005 09:27 || Comments || Link || E-Mail|| [274 views] Top|| File under:
Syria-Lebanon-Iran
Endgame on Hariri
The spectacle of four generals in an Arab country's security services being hauled in for questioning over the assassination of a politician is not just unusual. It is unique. Yet that is what happened in Beirut this week, as a United Nations-mandated investigation into February's murder of Rafiq Hariri, the former Lebanese prime minister, enters its final days. Every bit as much as the "Cedar Revolution" in Lebanon this spring, this is a moment to savour. The arrests suggest to the Arab public that the national security states and intelligence services that dominate them can be held accountable, for all the impunity with which they exercise their tyranny. That idea is profoundly subversive of the region's autocracies - and altogether welcome.

The security chiefs, moreover, are part of the chain of command through which Syria exercised its smothering occupation of Lebanon. That formally ended when the Ba'athist regime in Damascus was forced to withdraw its troops after the Hariri assassination led to a civic uprising and the fall of Syria's puppet government in Beirut.

Yet a string of assassinations since then, alongside threats against leaders of the anti-Syrian alliance now in government, suggests that the local satraps of Damascus are still in business. It was unsurpising, therefore, that Detlev Mehlis, the UN investigator, said yesterday that the suspects being held were "only part of the picture", and demanded co-operation from Syria. In the same way Syria was obliged by UN Security Council resolution 1559 to withdraw troops and secret police from Lebanon, it has been ordered to help the UN investigation by the later resolution 1595. Bashar al-Assad, Syrian president, says his government is co-operating but so far it has not.

If that continues, Syria should itself be held to account by the Security Council. Whether or not the Assad regime is ultimately found responsible for Hariri's murder, the facts remain that the suspects being held are all hand-picked Syrian agents and the UN has already documented Mr Assad's personal threats to Hariri, although the Syrian president denies them. One of the suspects, moreover, is Mustafa Hamdan, commander of Lebanon's presidential guard and confidant of Emile Lahoud, the president, whose imposition by Damascus sparked the crisis. Mr Lahoud's reaction to the arrests was to vow to stay in office but his position is fast becoming untenable.

While Lebanese nervously anticipate a violent reaction to the latest turn in the Hariri investigation, its progress so far is exhilarating. Their own willingness to mobilise against Syrian intimidation, coupled with a rare alliance in the Security Council between France and the US to keep the pressure on Damascus, has brought Lebanon closer to freedom. It is vital for that Franco-American alliance to stay together now if Lebanon is finally to emerge from the shadow of occupation.
Posted by: Steve || 09/02/2005 09:39 || Comments || Link || E-Mail|| [295 views] Top|| File under:
Family of Al-Qaeda suspect insists on his innocence
Ismail Mohammad al-Khatib, Al-Qaeda, and Majdel Anjar first became interchangeable in the Lebanese mind on September 22, 2004. On that date, then-Interior Minister Elias Murr made a televised announcement that he had captured the head of a suspected Al-Qaeda network in Lebanon. "Lebanon has never seen such a well-organized and dangerous network," Murr said at the time, as a mug shot of Khatib was flashed on the screen.

Formerly known as a simple businessman from Majdel Anjar, Khatib was immediately and irreversibly branded the leader of the country's alleged local Al-Qaeda terror cell. Khatib was arrested alongside 10 other Lebanese, including two women, all of whom were related in some way to the alleged ringleader of a "planned attack" on the Italian and Ukrainian embassies in Beirut. The Italian Embassy's close proximity to the Grand Serail only magnified the weight of the accusation. Murr also claimed that several rocket-propelled grenades had been found in Majdel Anjar, a predominantly Sunni area of the western Bekaa Valley. The captured terrorist cell marked the first ever arrest of suspected Al-Qaeda operatives in Lebanon, according to Murr's public broadcast.

One detainee, Ahmed Selim Mikati, was accused of plotting to attack the Ukrainian Embassy in Beirut's eastern suburb of Hazmieh. Murr further stated as fact that the "Majdel Anjar network" was also planning to attack Lebanese targets, including Beirut's Justice Palace, General Security headquarters, as well as military bases and police stations. "The network's role had been to enlist fundamentalists to carry out attacks against the coalition forces in Iraq," Murr said.

Almost one year after Murr's historic announcement - and after a year of the Majdel Anjar detainees being shuffled from prison to prison without a single charge being laid - the detainees are now free after being released under a general amnesty law passed by Parliament in July. Originally drafted to secure the release of Lebanese Forces leader Samir Geagea, the amnesty was broadened to include the Majdel Anjar detainees, in addition to dozens of Islamists from North Lebanon who had been jailed after deadly clashes with Lebanese troops in 1999-2000 in the village of Dinnieh.

Khatib's relatives returned to Madjel Anjar. Most have resumed their former professions and kept a low profile since their release. However, a sense of restlessness lingers over the former detainees in Majdel Anjar, as "one of our brothers" was not part of the amnesty. Less than two weeks after his arrest, Defense Ministry officials announced that Ismail al-Khatib, 37, had died from a heart attack.

Majdel Anjar's residents reacted to the announcement with unbridled fury, storming the town's General Security offices, blocking the Beirut-Damascus highway for several hours with burning tires, and demanding Murr's resignation. "They tortured him to death," said Ali al-Khatib, as he gingerly unwrapped newspaper clippings showing photos of his brother Ismail's dead body. In one photo, Ismail's eyes appear to be have been burnt by what Ali guesses were lit cigarettes. Another photo reveals Ismail's chest with patches of skin missing. A third reveals clear circular burn marks on his bare legs. "They completely mutilated his body and covered it with wax before handing it over to us and wouldn't let us wash the body before burial," said Ali. "But we insisted and saw why the government was preventing the washing."

The Daily Star contacted Murr several times for a response to the claims made by the Khatib family, but Murr repeatedly refused to discuss the subject. Ali repeatedly lowers his voice each time one of Ismail's five young children enter the living area of the Khatib's family home. The entire family lives in this single humble dwelling - a typical village house with its few rooms divided among the various extended family members. Each room is decorated with religious ornaments. Framed prints of gold and black Koranic verses and references to the Prophet Mohammad adorn the walls. "That is the home of an Al-Qaeda leader?" Ali asked, pointing to the small section of the cramped house in which Ismail's widow and her five children live. "She never saw the photos of Ismail's tortured body," he said, referring to his late brother's wife. "We kept them away from her so she can live with a better memory of her husband."

Perhaps offering a hint as to the cause behind their arrest is the fact all the Majdel Anjar detainees are Salafi Muslims. Salafi literally means "returning to the ancestors." For the Khatibs, this means following the practices of Prophet Mohammed and the Koran literally, dismissing any interpretation other than the original religious text. Accordingly, Ali said the most important principle to his brother was to fight in the name of God. "Ismail was a simple, pious man," Ali said. "His only crime is that he wanted to go fight in Iraq."

Ismail disappeared two days before Murr's televised announcement of having broken the alleged Al-Qaeda cell. According to an eyewitness, Ismail was last seen leaving a telephone shop, when he was "ambushed" by army troops and police officers and driven away in a convoy of military vehicles. "We thought some gang kidnapped him since we couldn't reach him or find him anywhere," recalled Ali. "We called the police and the Defense Ministry but no one would tell us anything."

Within 24 hours of Ismail's disappearance, Murr announced that the "leader of the Al-Qaeda network" in Lebanon had been caught. "Ismail would never plot or plan to do anything here in Lebanon," said Ali. "He was just heading to Iraq along with others who believed in jihad and had no contact with any terrorist groups or anything big like that." Ismail and several of his relatives were disgusted with the images coming out of Abu Ghraib prison of U.S. forces abusing Iraqis and decided it was their "duty" to go defend Islam and Arab pride. They wanted to fight the U.S.-led forces occupying Iraq since the overthrow of President Saddam Hussein. "Ismail felt it was his duty as a Muslim to go help other Muslims in their fight against invaders," said Ali. Ismail "never hid" this fact, he added, as it was never a source of shame for him.

Ali pulls out several photos of Ismail, and compares them to the newspaper photos. "Ismail never had a long beard like you see in the newspaper photos," he said irritably. "It is a superimposed beard. They wanted to make him look like a terrorist as now the beard is the unmistakable mark of a terrorist."
Posted by: Fred || 09/02/2005 00:00 || Comments || Link || E-Mail|| [298 views] Top|| File under:
IAEA Finishes Iran Report as EU Readies UN Push
A report by the UN nuclear watchdog is expected to confirm Iran has resumed sensitive nuclear work, diplomats said, and EU officials meeting yesterday were ready to take steps leading to possible sanctions. The International Atomic Energy Agency is expected to deliver its latest report on Iran's nuclear program to 35 nations on the agency's board of governors today or tomorrow, diplomats close to the agency said.

The IAEA has been investigating Iran's nuclear program for almost three years. It has found no hard evidence to back US allegations that Tehran is developing nuclear weapons but is not convinced Iran's atomic ambitions are peaceful. The key element in the report from IAEA chief Mohamed ElBaradei will be confirmation that Iran has resumed work at a uranium processing plant at Isfahan, which Tehran mothballed under a November 2004 deal with France, Britain and Germany.

Iran insists its nuclear ambitions are entirely peaceful and has accused the EU of trying to deprive it of atomic energy. "The report will not have a harsh tone, but it is expected to confirm that Iran ended part of the suspension," a European diplomat told Reuters. "It will also outline a number of open questions about Iran's nuclear program." The report should say Iran's explanation that Pakistani contamination was behind traces of enriched uranium found on Iranian machinery is plausible, but also that questions remain about advanced centrifuge research that could be related to weapons activities and other issues, diplomats told Reuters.
Posted by: Fred || 09/02/2005 00:00 || Comments || Link || E-Mail|| [275 views] Top|| File under:
Lebanon President Lahoud Resists Calls to Go
I think — and this is Lebanese politix we're discussing, so there's no way to be sure — that Lahoud is going to end up leaving in the dead of night sometime fairly soon. I think he was in the Hariri boom up to his eyeballs and that it'll eventually come out. And even if he wasn't, it'll still eventually come out that he was.
Posted by: Fred || 09/02/2005 00:00 || Comments || Link || E-Mail|| [290 views] Top|| File under:
Afghanistan/South Asia
Kashmir vice-vigilante women held
Police in Indian-administered Kashmir have arrested the leader and six other members of an all-women separatist group fighting against 'obscenity'.
The seven women were arrested after raiding a restaurant in Srinagar.

The Maryam Squad of the Dukhtaran-e-Milat (Daughters of the Nation) had launched a campaign against alcohol and prostitution in the state.

Asiya Andrabi is a well-known separatist leader. She has previously spent a year in jail.

'Who are they?'

"Asiya was arrested when she assaulted a married woman who with her husband at the restaurant," senior police officer Muneer Khan told Reuters.

"Who are they to impose their code of conduct?" he asked.

Before her arrest Ms Andrabi said: "Indians are fighting on several fronts in Kashmir and the moral degradation in our Muslim society is part of their plan."

"We decided to counter this."

Over the past week the group has raided a number of hotels suspected of selling liquor and suspected brothels.

It also issued a diktat to operators of restaurants and internet cafes to remove booths where there are reports of young men and women getting intimate.

Alcohol shops as well as cinemas were closed down in the Kashmir Valley in the autumn of 1989 after the outbreak of separatist violence.

They have started re-opening in some areas in the past couple of years.

The Dukhtaran-e-Milat launched a campaign for the wearing of the burqa by Muslim women in the early 1990s.

Its activists sprayed paint on women who did not wear a burqa.

The campaign succeeded but its success was short-lived.

A large majority of women have abandoned the veil.


Posted by: Groluns Snoluter6338 || 09/02/2005 13:17 || Comments || Link || E-Mail|| [312 views] Top|| File under:
Home Front: Tech
Cherished Myths
September 2, 2005: It's difficult to determine who is winning the war on terror, partly because we still don't agree who won wars and battles in the past. Take Vietnam. The U.S. didn't lose the war. When American forces withdrew in 1972, the South Vietnamese government was still in power. The north eventually won, not via a guerilla war (American and South Vietnamese efforts had destroyed the guerilla force in the south) but via an invasion with conventional forces (including lots of tanks), right across the border. The north tried it first in 1972, right after U.S. troops were just about gone, and failed. So they built up their forces for three years, tried again, and succeeded.

There are plenty of other myths in military history. How about the one depicting the Germans as the super soldiers during World War II, while Americans were considered a bunch of losers who needed superior numbers to prevail. While the Germans had a lot of good ideas, and were pretty lethal, their big advantage was better training, for both troops and leaders (officers and NCOs). But when combat experienced American units encountered German troops at the end of the war, if was often the G.I.'s giving the Germans a beating, and lessons on how it's done.

Even World War I, long dismissed as a thoughtless head-butting contest, has been revealed as anything but as historians go take a closer look at what really went on. Seems everyone was coming up with many startling new ideas throughout 1914-18. The problem was that both sides were doing it, which maintained the stalemate until the very end, when both sides developed the weapons and tactics (for infantry, tanks and aircraft) that would define warfare for the next century. But if you just believed the "conventional wisdom," you'd miss what was really going on. And you'd miss the real lessons of those wars, the lessons that can save your ass in future conflicts.

We can see this struggle between reality and "conventional wisdom" being played out in Iraq right now. The media needs excitement, and a touch of scandal, to attract eyeballs, and stay in business. As a result, many dramatic events are being buried by what passes for "exciting news" from the combat zone. Examples abound. Casualty rates are at an all time low for this kind of war. While the news spotlights casualties as another sign of failure, the many casualties that should occur, but don't, get little or no coverage.

Another spectacular change that gets little notice is the extent to which robots and networking are becoming commonplace on the battlefield. This is as dramatic as any of the major innovations developed during World War I. But all this probably won't get the attention it's due, by civilians anyway, for another decade or more.

An even less noticed innovation is the application of modern policing and investigation methods to Iraq operations. The troops involved often refer to "CSI: Baghdad," in recognition of the thorough investigations of enemy attacks and battle scenes. What gets even less attention (and the "geeks with guns" prefer it that way), is the many types of analyses that information is subjected to, and the insights that produces for American commanders. While the terrorists in Iraq are making a mighty effort, they are losing. You wouldn't know that from reading the news. But someday you will, after you read about it in a history book.
Posted by: Steve || 09/02/2005 09:23 || Comments || Link || E-Mail|| [280 views] Top|| File under:
Afghanistan/South Asia
Why The Taliban Are More Violent This Year
September 2, 2005: Officially, the Taliban has announced that it will not attempt to disrupt national elections, scheduled for September 18th. Nevertheless, expect the number, and perhaps intensity, of Taliban/Al-Qaeda attacks to increase over the next two weeks. Recently, there has been a steadily rising number of assassination attempts against candidates and election officials, several of whom have been killed or wounded.

In anticipation of increased Taliban/Al-Qaeda activity, the Pakistani Army is boosting, or redeploying, its forces along the Afghan border, to help implement block cross-border movement of personnel or actual attacks being staged from Pakistani territory.

The increase in Taliban violence comes from three sources. First, there is more money in play, to pay Taliban volunteers to fight. The money is apparently coming from al Qaeda sources in Saudi Arabia the Persian Gulf. Second, hard core Taliban tribal leaders are upset at the many pro-Taliban tribal chiefs who have made peace with the government. Third, Pakistani military operations along the border have driven several hundred al Qaeda members, who had fled to Pakistan in 2001, back into Afghanistan. Afghan and Coalition forces are also beefing up security on the Afghan side of the border.

Indian and Chinese firms continue to bid for construction projects in Afghanistan, despite the risks from bandits (who are into kidnapping, robbery and extortion). The construction firms just add the security costs to their proposals.
Posted by: Steve || 09/02/2005 09:19 || Comments || Link || E-Mail|| [288 views] Top|| File under:
Iraq-Jordan
Ethnic Cleansing
September 2, 2005: American casualties went up again, to 620 (13 percent dead), not quite the level of two months ago, but higher than July. Iraqi police and army casualties were three times the American level. This reflects the higher number of Iraqi security troops in action. Another factor is the greater penetration into Sunni Arab areas by security forces. This has forced Sunni Arab tribes to take sides. Either go with the government, or gather the tribal militia and fight. The tribes that fight are taking a beating. While they can often drive away Iraqi police or troops, if the Americans show up, it's the tribal gunmen who have to flee or die. Increasingly, the Iraqi forces go into action with an American air controller team in tow. This means that they can call in U.S. smart bombs. That makes a big difference. Unlike the al Qaeda terrorists, most Sunni Arab tribal gunmen are not eager to be "martyrs." And they know how the smart bombs work. There's no defense against the smart bombs. Iraqi commanders can often get the tribal leaders to cooperate by simply pointing a finger skyward.

Some Sunni Arab tribes are determined to fight, believing that they will lose forever the power and wealth they had when the Sunni Arabs ran the country. But these tribes comprise only a few percent of the population. Some Kurdish and Shia Arabs favor driving these tribes out of the country, into Syria, Jordan or Saudi Arabia. Those three countries have long feared this kind of ethnic cleansing, but are not willing to go to war over the issue. Other Sunni Arab tribes will fight, but eventually settle after they have taken a beating. The government does not support the ethnic cleansing approach, so the battles in western Iraq go on.

Ethnic cleansing is nothing new in Iraq. Even before Saddam Hussein, tribal conflicts often led to ethnic groups being forcibly moved out of their home areas. Saddam Hussein, however, did it on a large scale, forcing hundreds of thousands of Kurds out of oil rich areas around Kirkuk. These Kurds are now returning, and forcing out the Sunni Arabs who replaced them over the last two decades.
Posted by: Steve || 09/02/2005 09:16 || Comments || Link || E-Mail|| [280 views] Top|| File under:
Iraq-Jordan
VDH: Too soft for a new kind of war?
Not long ago Lt. Col. Erik Kurilla, an authentic American hero, was shot three times and wounded in Mosul, Iraq, as he led his men into a terrorist enclave.

The jihadist who shot him survived and was given first-rate American medical care for his wounds. It turns out the terrorist was captured earlier in December 2004, on suspicion of being involved in a deadly suicide attack on an American base. Then he was turned over to the Iraqis, sent to the notorious Abu Ghraib jail and released. Once free, he returned to killing Americans and his rendezvous with Col. Kurilla.

For bickering Americans back home, Abu Ghraib is a "Stalag," but for the terrorists it's apparently a rest stop before resuming their hunt for Americans.

This recent incident once more reflects how confused we are in the West over the proper way to obtain the needed ends. While we worry we have gone too far in our harshness, our enemies are convinced our softness has us too far gone to win this war.

This fight is quite different from past conflicts. The jihadists have no uniforms. Their first, not last, resort is terrorism. They know they cannot win unless they murder and demoralize civilians, preferably in the U.S., as we saw September 11, 2001.



More at the link
Posted by: Captain America || 09/02/2005 01:18 || Comments || Link || E-Mail|| [292 views] Top|| File under:
Terror Networks & Islam
Al-Qaeda has masterminded most post-9/11 terrorism, Hizb-ut-Tahrir on the radar
Al Qaeda has masterminded most of the terrorist acts in the world since 9/11, said the speakers on Thursday at 'Global terrorism assessment from Russia, China and Germany', a seminar organised by the Area Study Centre for Russia, China and Central Asia at the University of Peshawar in collaboration with the Hanns Seidel Foundation Germany, Islamabad on Thursday.

Mumtaz Gul, the Vice-chancellor of the University of Peshawar presided over the seminar, while speakers representing leading European nations, the Russian Federation and China also spoke on the occasion. Rolf Tophoven from the Institute of Terrorism Research and Security Policy Germany said that the Al Qaeda network operates in 60 countries. He said that there are 30,000 sympathisers of Osama, and at least 500 highly dangerous Al Qaeda activists in Germany. The German scholar said that the operations of the organisation are decentralised, and its members avoid communication with each other to avoid being identified. "I do not agree with the view that Pakistan has completely destroyed the Al Qaeda communication network," he said "but I take it as just political statement." He stressed on a multidimensional strategy to deal with terrorism. "You cannot destroy terrorists completely," he said, "but you can reduce them."

Alexander Nikitin, the President of the Russian Political Science Association and the Director of the Centre for Political and International Studies at MGIMO University Russia, identified three kinds of terrorism - traditional terrorism, revolutionary terrorism and religious-cum-political terrorism. The Russian scholar talked about the International legal instruments to fight terrorism, and the consequences of the anti-terrorism campaign on international relations. He also discussed Russia's role against terrorism in the Commonwealth of Independent States and Central Asia.

Dr Mrs Fang Jinying, the Deputy Director of the Centre of Ethnic and Religious Studies China, said that the concept of security in China has changed since 2004. She discussed the threat to Chinese citizens working abroad, the foreigners working in China, and a potential security threat to the Beijing Olympics. She declared Hizbul Tahrir al-Islami the most significant terrorist organisation of the region. She said that the Chinese government is making efforts against terrorism at the local, regional and international level. She added that the Shanghai Cooperation Organisation was playing a significant role in combating terrorism in China, Russia and other Central Asian States.

Dr James Dingley from the University of Ulster also provided a sociological explanation of terrorism.

Dr Azmat Hayat Khan, the Director of the Area Study Centre for Russia, China and Central Asia at the University of Peshawar, talked about the academic activities of the centre.

Dr. Andrei Reich, the representative of the Hanns Seidel Foundation, moderated the discussion and informed the participants of the activities of the foundation in sponsoring academic and intellectual activity in Pakistan.
Posted by: Dan Darling || 09/02/2005 00:41 || Comments || Link || E-Mail|| [303 views] Top|| File under:
Al-Qaeda wannabes gloat over Katrina destruction
A forum used by al-Qaeda sympathisers has dedicated a page to Hurricane Katrina in which it welcomes the natural disaster as a "divine sign against the corrupt crusading America". The page opens with a quotation from the Koran about "punishment from above" referring to the hurricane which has caused hundreds of deaths and widespread devastation in jazz capital New Orleans and in other areas of the Southern US.

"What we have seen in these days," the site recalls, "is nothing if not a sign from Allah that must push us to be more faithful to him. It is a warning and America with its force and technology can do nothing but stop and resign itself in the face of the power of Allah who guides humanity as he sees fit"

"In these hours, the American crusader forces are flying over the southern coasts of the country to try to save those lost and there are many dead who have still not been counted. The tragedy is so grave that the American authorities have not yet revealed the truth on the extent of hurrican Katrina," it read.

To back up their claims, the jihadi sympathisers quote verses 16 and 17 of the Al-Isra chapter. "When we decide to destroy a population, we (first) send a definite order to those among them who are given the good things of this life and yet transgress; so that the word is proved true against them: then (it is) we destroy them utterly".

The site also publishes 50 photos which, according to the extremist site, symbolise the destructive force of the hurricane and the enormity of the tragedy that has struck the US.

There are scores of replies from sympathisers in the forum section; many of them praise the destructive force of Katrina, and others underline that it is much more significant that the impact of the September 11, 2001 terrorist attacks.
Posted by: Dan Darling || 09/02/2005 00:27 || Comments || Link || E-Mail|| [412 views] Top|| File under:
Al-Qaeda profile and threat assessment
Link to the full document, but here are some key excerpts. Gunaratna is cited prominently ...


However, bin Laden and Zawahiri are not widely believed to be in Afghanistan proper; they reportedly escaped from their redoubt in the Tora Bora mountains (near the city of Khost) during the war and, according to most assessments, fled into Pakistan. Central Intelligence Agency paramilitary officers and other U.S. personnel (some as contractors) in Pakistan are dedicated to this search, assisting Pakistani forces and agents. Acting on the assumption that bin Laden and Zawahiri are in remote areas
of Pakistan rather than in or around urban areas, in March 2004, Pakistan deployed about 70,000 troops against suspected Al Qaeda hiding places in the South Waziristan region, but failed to find the two, or any other major Al Qaeda figures. Current Pakistani military operations are centered around North Waziristan. There
are very few indications of their whereabouts, but, in Time Magazine's June 27, 2005 issue, Director of Central Intelligence Porter Goss said that the United States had an "excellent idea" where bin Laden was, but he did not specify any exact location. White House spokesman Scott McLellan subsequently clarified the Goss comment to reflect less certainty than Goss indicated.

... Some other senior figures are apparently beyond U.S. reach. Al Qaeda spokesman Suleiman Abu Ghaith, operations planner Sayf al-Adl, and bin Laden's son Saad are believed to be in Iran. Iran has acknowledged publicly that it has some senior Al Qaeda figures "in custody" — without naming them specifically — but Iran has refused to transfer them to their countries of origin for interrogation and trial. Many doubt the degree of constraint, if any, that Iran has placed on them, and the Bush Administration has publicly alleged that the three were responsible for planning the May 2003 suicide attacks on a housing complex in Riyadh, Saudi Arabia. If true, this would suggest that the three are in contact with Al Qaeda operatives outside Iran. Some might argue that, if these three senior figures are able to communicate with bin Laden and Zawahiri, a major portion of the core of the Al Qaeda leadership as it existed on September 11, 2001 is still operating and possibly in control of ongoing operations. Those who take this view tend to believe that the United States should exert greater efforts to capture bin Laden and Zawahiri on the grounds that they remain pivotal leadership figures and that their capture would greatly deflate the organization.
Posted by: Dan Darling || 09/02/2005 00:17 || Comments || Link || E-Mail|| [290 views] Top|| File under:
No consensus on al-Qaeda threat
Nearly four years after 9/11, no consensus exists among experts on al Qaeda–either within or outside the government–about the magnitude of the threat posed by the terrorist organization, according to a surprising new report by the Congressional Research Service. The 11-page study, "Al Qaeda: Profile and Threat Assessment," is by one of the government's veteran terrorism analysts, Kenneth Katzman, a CRS specialist in Middle Eastern affairs.

At the heart of the debate is a failure to agree on what America's archenemy even looks like today, the report notes. Katzman challenges conventional wisdom, widely touted by counterterrorism experts today, that al Qaeda as an organization has grown so weak that its leadership is incapable of plotting and executing major terrorist attacks. What remains of al Qaeda, according to this view, serves largely as an inspiration to "loosely affiliated cells and groups that subscribe to al Qaeda's ideology but have little, if any, contact with remaining al Qaeda leaders."

But Katzman warns that other experts believe that al Qaeda the organization is far from finished and that it may well be capable of another 9/11. The failure to capture the group's top two leaders, Osama bin Laden and his deputy, Ayman al-Zawahiri, has left intact its paramount chief and top ideologue.

At the same time, the U.S.-led war in Iraq is widely believed to have boosted jihadist recruitment and fostered the growth of a potent al Qaeda branch in that country–one that may extend its reach internationally. Also troubling: the fate of a trio of top al Qaeda operatives thought to be in Iran. "If these three senior figures are able to communicate with bin Laden and Zawahiri," writes Katzman, "a major portion of the core of the al Qaeda leadership as it existed on September 11, 2001, is still operating and possibly in control of ongoing operations." Indeed, the report warns that al Qaeda's leadership may well have played a direct role in the July 7 bombings of the London subway and other recent attacks by local affiliates. This point was underscored by the announcement yesterday by Al Jazeera television that it has a new videotape in which al Qaeda takes credit for the London attacks. The tape reportedly contains statements by Zawahiri and includes the will of one of the dead bombers.

The failure to accurately assess al Qaeda's threat may make it difficult to emphasize the right strategies to combat it, Katzman concludes. If al Qaeda today is marginal to the global Islamist threat, the best response may be to address regional conflicts, promote democracy and practice public diplomacy. But if al Qaeda remains a powerful force, concentrating efforts on crippling the organization are a priority.

Released during the August recess to members of Congress, the report has gone unnoticed by the news media. CRS, an arm of the Library of Congress, serves as a kind of nonpartisan think tank for members of Congress, who can request studies on various topics.
Posted by: Dan Darling || 09/02/2005 00:15 || Comments || Link || E-Mail|| [272 views] Top|| File under:
Afghanistan/South Asia
Pakistani religious parties directly linked to al-Qaeda
The radical Pakistan political party, Jamiat-i-Ulema-i-Islam (JUI) and several of the country's extremist militias are suspected of having had direct links with al-Qaeda and are known to sympathize with al-Qaeda ideology, an American scholar, speaking at a terrorism seminar in Islamabad has claimed. In a paper presented at the 'Global terrorism' seminar organised by the Islamabad-based Institute of Regional Studies, Rodney Jones said that the most prominent and militant parties involved in recruitment and training of "jihadis" were the JUI and Jamaat-i-Islami.

However, a Pakistani Interior Ministry spokesman, Aftab Ahmed Sharpao, has dismissed the claims, saying there is no evidence linking the groups and parties to Osama bin Laden's terror network. If anay religious party was found to have such links the Pakistani government would act against it in accordance with the law, Sherpao said.

"The most prominent and militant of these parties are the Deobandi oriented Jamiat-i-Ulema-i-Islam (JUI) of which there are two competing factions led by Maulana Fazlur Rehman and Maulana Samiul Haq, each with extensive followings in the NWFP, Balochistan and in the larger cities; the urban-based Jamaat-i- Islami and the Markaz al-Dawa-wal Irshad," Jones said in his presentation at the conference.

The Deobandi are Muslims of South Asia and Afghanistan who follow the fiqh (tradition of jurisprudence) of Imam Abu Hanifa. The name comes from Deoband, India, where the madrassa Darul Uloom Deoband is sited. They consider the Shia sect to be an apostate group.

Jones said the more militant of the Islamist parties in the main six party religious alliance in Pakistan, the Muttahida Majlis-i-Amal (MMA), were often manifestly at odds in the areas they governed with Pakistan's commitment to sever ties with the Taliban and with Pakistan's international commitments in the war on terrorism.

He said the JUI and JI were intimately involved with the anti-Soviet struggle in Afghanistan. As in Saudi Arabia and the smaller Gulf states, the indigenous Pakistani extremist groups were deeply embedded in society and politics and overcoming them by direct repression was not politically feasible, he said.

Jones suggested that the US and the West help president Pervez Musharraf in Kashmir and support his idea of enlightened moderation.

The three day seminar in Islamabad on "Global Terrorism" ended on Wednesday.
Posted by: Dan Darling || 09/02/2005 00:11 || Comments || Link || E-Mail|| [452 views] Top|| File under:
Terror Networks & Islam
Video links al-Qaeda to 7/7 bombings
Osama bin Laden's chief lieutenant praised the July 7 bombings in London in a videotape that also featured a statement from a man who closely resembled one of the bombers. The tape, broadcast on Al Jazeera, also said Al Qaeda would carry out more attacks.

If proved authentic, the tape would either be evidence of a link between Al Qaeda and the bombings, or an attempt by the group to associate itself with the attacks after the fact. Officials in Britain and the United States said they were aware of the tape and were investigating it, but could not comment on its authenticity.

The man resembling one of the British-born bombers, Mohammad Sidique Khan, read what Al Jazeera described as a testament, somewhat like those recorded by Palestinian suicide bombers for broadcast after an attack. Speaking in a Yorkshire accent, he praised "our beloved sheik, Osama bin Laden," and declared, "We are at war, and I am a soldier and now you too will taste the reality of this situation."

The video included what appeared to be a section showing Ayman al-Zawahiri, the second in command of Al Qaeda, speaking of "the blessed London battle, which came as a slap to the face of the tyrannical, crusader British arrogance."

"Like its glorious predecessors in New York, Washington, and Madrid, this blessed battle has transferred the battle to the enemies' land," Mr. Zawahiri said, speaking in Arabic.

The two men did not appear together on the tape.

It was not clear when the tape was recorded or why it took so long to be released. It was broadcast exactly eight weeks after the July 7 attack, in which 56 people died, including the four bombers.

While Scotland Yard said investigators were aware of the tape, the office of Prime Minister Tony Blair declined to comment. An American intelligence official said the Central Intelligence Agency was aware of the tape, and a second official said counterterrorism officials were particularly interested in the statement made by the man resembling Mr. Khan.

Mr. Blair has strenuously resisted the idea that the bombings were inspired by Muslim anger at his decision to commit British troops to the Iraq war alongside American forces. In the tape, Mr. Zawahiri referred specifically to the "inferno of Iraq," and said Mr. Blair was conducting a "crusader war against Islam."

Up until now, investigators had leaned toward the theory that the two sets of bombers were local cells operating separately and without a common mastermind. One of the July 21 suspects has said he and others launched a copycat attack with no intention to cause harm. The deadly July 7 attack was much more carefully planned.

British investigators have said the July 7 bombers apparently began to plan their attack in November 2004, when they bought the backpacks they later stuffed with homemade explosives and detonated on London's transportation system.

The four men had earlier reported their passports lost, possibly to cover evidence of trips to Pakistan, British investigators have concluded, according to foreign police officials with knowledge of the inquiry. They spoke in return for anonymity.

Immediately after the July 7 bombings, Sir Ian Blair, head of the Metropolitan Police, and Jack Straw, the foreign secretary, said the attacks bore "all the hallmarks" of Al Qaeda.

But no firm link has been found, and until Thursday night, the only claims for responsibility had come from small groups on the Internet with unproved credibility. The video broadcast on Al Jazeera, the Arabic satellite network, was the first purporting to show one of the July 7 bombers offering his reasons for the attack.

"I am going to keep this short and to the point because it's all been said before by far more eloquent people than me," said the man, whom the BBC said identified himself in the tape as Mr. Khan. "But our words have no impact upon you. Therefore I'm going to talk to you in a language that you understand. Our words are dead until we give them life with our blood.

"I'm sure by now the media has painted a suitable picture of me. This predictable propaganda machine will naturally try to put a spin on it to suit the government and to scare the masses into conforming to their power and wealth-obsessed agendas."

According to earlier accounts from people who knew the bombers, Mr. Khan seemed to have been the dominant force in the group.

"I and thousands like me are forsaking everything for what we believe," the man said. "Our driving motivation doesn't come from tangible commodities that this world has to offer.

"This is how our ethical stances are dictated: Your democratically elected governments continuously perpetuate atrocities against my people, and your support of them makes you directly responsible, just as I am directly responsible for protecting and avenging my Muslim brothers and sisters.

"Until we feel security, you will be our target. Until you stop the bombing, gassing, imprisonment and torture of my people, we will not stop this fight. We are at war and I am a soldier. Now you too will taste the reality of this situation," he said.

Separately, Mr. Zawahiri called the London attacks "a sip from the glass that the Muslims have been drinking from."

Apparently addressing Britons, Mr. Zawahiri said: "Blair not only disregards the millions of people in Iraq and Afghanistan, but he does not care about you, as he sends you to the inferno in Iraq and exposes you to death in your land because of his crusader war against Islam.

"Oh, nations of the Christian alliance, we have warned you before. So taste some of what you have made us taste."

"We will respond in kind to all those who took part in the aggression on Iraq, Afghanistan and Palestine," Mr. Zawahiri said. "Just as they made rivers of blood flow in our countries, we will make volcanoes of anger erupt in their countries."

His words fell short of an explicit claim of responsibility, but the evident ability of the Al Qaeda leadership to secure the video of the man who seemed to be Mr. Khan, a July 7 bomber, suggested at least that Al Qaeda wished to associate itself with the bombings.


That last sentence looks to me to be grasping at straws. It was an al-Qaeda attack, probably ordered by Binny and Ayman. Get over it.
Posted by: Dan Darling || 09/02/2005 00:05 || Comments || Link || E-Mail|| [283 views] Top|| File under:
Israel-Palestine
Israel to keep large West Bank outpost
Israel will hold onto the largest West Bank settlement forever and will build homes to connect it to Jerusalem "at the appropriate time," Vice Premier Ehud Olmert said. Israel's current pullout from the Gaza Strip - which is slated to be completed by mid-September - has raised hopes among Palestinians that further land concessions will follow. Prime Minister Ariel Sharon has said Israel will evacuate some West Bank settlements in a final peace deal, but has insisted that the largest settlement blocs will remain in Israeli hands. The United States has repeatedly stated its opposition to settlement construction, which violates an international peace plan known as the "road map." The plan outlines the establishment of a Palestinian state.
Posted by: Fred || 09/02/2005 00:00 || Comments || Link || E-Mail|| [291 views] Top|| File under:
Africa: Horn
South Sudan Leader Seeks to Broaden New Govt
The new leader of southern Sudan, Sudanese Vice President Salva Kiir, said yesterday he wanted to bring more northern opposition groups into a new north-south government in Khartoum. Kiir, chosen as leader of the former rebel Sudan People's Liberation Movement (SPLM) after John Garang died in a helicopter crash in July, began his first official trip abroad by meeting Egyptian President Hosni Mubarak. He assured Egypt that he was not a secessionist and would work to ensure that Egypt's southern neighbor stays united.

Sudanese unity is the main aim of Cairo's Sudan policy because of Egypt's dependence on the waters of the Nile, all of which flow through its southern neighbor. Kiir is expected to have meetings in Cairo with the National Democratic Alliance (NDA), an opposition coalition of which the SPLM was part until it signed a peace deal with the Khartoum government in January. The largest remaining group in the NDA is the Democratic Unionist Party, traditionally close to Egypt and one of the largest parties in the Arab north of Sudan. "We are working hard to bring on board the rest of the members of the NDA who have not yet joined the government," Kiir told a news conference after seeing Mubarak. "So whatever agreement that we'll sign here will be implemented," he added. The formation of the new coalition government, which became possible after the January peace deal, was delayed after Garang's death on July 30. Last week, an official from the former rebel group said it may be announced by Sept. 7.
Posted by: Fred || 09/02/2005 00:00 || Comments || Link || E-Mail|| [297 views] Top|| File under:
Afghanistan/South Asia
Qazi: Istanbul meeting against Pakistan's ideology
Muttahida Majlis-e-Amal (MMA) President Qazi Hussain Ahmed said on Thursday that the nation condemned Foreign Minister Khurshid Kasuri's meeting with his Israeli counterpart Silvan Shalom in Istanbul.


My guess is that the nation's yawning and wondering what's on the teevee, but I could be wrong...

"Government overtures towards Israel is against Pakistan's ideology," he said, adding that parliament had not been consulted about Kasuri's meeting with Shalom and that no prior announcement about the meeting had been made at any forum.


Perhaps they wanted it to be a surprise. More likely, they figured springing it without warning would cause Qazi to come down with apoplexy, thereby killing two birds with one stone.

Kasuri's meeting with Shalom was against the people's aspirations, Qazi said. "We have a grudge against Israel because it occupies sacred sites belonging to Muslims and people talking about recognising Israel are unaware of the essence of Islam," he said, adding that Pakistan should not withdraw from its principled stand regarding the Jewish state.


The essence of Islam appears to involve a continuous round of bitching and moaning, machinations, conspiracies, bald-faced lying, cruelties on both the personal and the national scale, denouncing large numbers of people as apostates, and periodic gunfire. I'm wondering why the Israelis wanted to talk to the Paks.
Posted by: Fred || 09/02/2005 00:00 || Comments || Link || E-Mail|| [302 views] Top|| File under:
Israel-Palestine
Pakistan, Israel Hold Historic Talks
Pakistan and Israel yesterday held historic talks in Istanbul. Pakistani Foreign Minister Khurshid Mahmud Kasuri said after a meeting with his Israeli counterpart, Silvan Shalom, that his country had decided to "engage with Israel" after years as one of its harshest critics over the Jewish state's occupation of Palestinian land. But President Gen.

Pervez Musharraf

said the move did not mean Pakistan recognized Israel. He reiterated Pakistan's long-held stance that diplomatic ties could only be considered once a Palestinian state is established. The two ministers emerged upbeat from the meeting which was arranged after Turkey, which has close ties with both countries, played a mediating role to bring them together.


A Paleostinian state will eventually be established. My guess is that by comparison it will make Pakland look stable and prosperous.

In a joint press conference with Shalom, Kasuri welcomed the withdrawal of Israeli troops and settlers from the Gaza Strip, which he said constituted a turning point for the establishment of a Palestinian state.


I guess so. They'll now have their own bit of land to rule, rather than govern, according to whatever principles they feel like applying. Of course, they were supposed to have something like that under the provisions of the Oslo Accords, but Yasser thought he was better at running revolutions than proto-states. As it turned out, he was good at neither.

"Pakistan has therefore decided to engage with Israel," he told reporters, but did not elaborate on what sort of an engagement his country was planning.


Likely because his domestic opposition will be hanging on every word...

Shalom said the meeting heralded a new era in bilateral ties.


Pretty much a statement of the obvious, since they were nonexistent before...

"This is a historic meeting," the Israeli minister said. "We see this meeting as the beginning of a new period, the beginning of open and useful mutual relations." Israel was hoping to establish diplomatic relations with Pakistan, Shalom told a separate news conference later in the day, but acknowledged that they were not in the making soon. "I believe positive and full diplomatic ties will be established, but this will take time," he said.


"For one thing, we have to wait for Qazi to die off. We're expecting apoplexy when he hears about this..."

Israel has diplomatic relations with only four Muslim countries — Turkey, Jordan, Egypt and Mauritania, Shalom said. He said Israel had "secret" contacts with all Muslim countries, but Tel Aviv hoped others would follow the lead of Pakistan and bring these contacts into the open.


Who knows? Maybe someday, far in the future, Arabians will be giving drink to the thisty in Zionist-produced paper cups.
Posted by: Fred || 09/02/2005 00:00 || Comments || Link || E-Mail|| [270 views] Top|| File under:
Who's in the News
99
[untagged]
Bookmark
E-Mail Me
The Classics
The O Club
Rantburg Store
The Bloids
The Never-ending Story
Thugburg
Gulf War I
The Way We Were
Bio
Merry-Go-Blog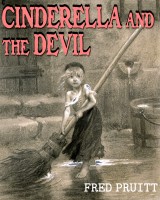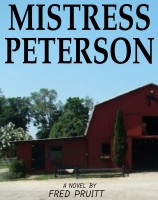 On Sale now!


A multi-volume chronology and reference guide set detailing three years of the Mexican Drug War between 2010 and 2012.

Rantburg.com and borderlandbeat.com correspondent and author Chris Covert presents his first non-fiction work detailing the drug and gang related violence in Mexico.

Chris gives us Mexican press dispatches of drug and gang war violence over three years, presented in a multi volume set intended to chronicle the death, violence and mayhem which has dominated Mexico for six years.
Click here for more information


Meet the Mods
In no particular order...


Steve White
Seafarious
Pappy
lotp
Scooter McGruder
john frum
tu3031
badanov
sherry
ryuge
GolfBravoUSMC
Bright Pebbles
trailing wife
Gloria
Fred
Besoeker
Glenmore
Frank G
3dc
Skidmark
Alaska Paul



Better than the average link...



Rantburg was assembled from recycled algorithms in the United States of America. No trees were destroyed in the production of this weblog. We did hurt some, though. Sorry.
18.215.33.158