Arabia
Al-Jazeera may have more footage of the 7/7 boomers
Al Qaeda is reported to have more home-made film from the July 7 bombers.

The additional footage is believed to include the gang's leader, Mohammad Siddique Khan, directly confessing to the attacks on London which killed 56 people. Another of the cell, Shehzad Tanweer is also said to appear, according to a source involved in obtaining the film for Al Jazeera.

Police and intelligence experts who were studying the material, have asked the TV station for all the footage they have on Khan and from Al Qaeda's second in command, Ayman Al Zawahiri.

In his video, Osama bin Laden's deputy describes the July 7 suicide attacks as "the blessed London raid".

He also accuses Muslim leaders in Britain of taking orders from the Queen, calling them "scholars of beggary" who work "to appease Elizabeth, the head of the Church of England, imitate her and issue fatwas in accordance with her religion".

The concern is that whichever radical group is in possession of the British bombers' film intends to maximise the propaganda value by releasing more of it over the coming weeks.

Ayman Gaballah, the deputy chief news editor at Al-Jazeera, denied claims they have footage by any of the other three London bombers.

Scotland Yard knew about the existence of Khan's video testament before it was publicly known that Al Jazeera had been sent the tape by unidentified militants. Counter-terrorist detectives and intelligence agents are trying to determine where and when it was made.

They are also working abroad to uncover whether it was smuggled out of the UK by another member of the cell or electronically transmitted to radical sympathisers who produced the edited version.

Sir Ian Blair, the Metropolitan Police Commissioner and Jack Straw, the Foreign Secretary, have said they believe the attack bears the hallmarks of al-Qaeda but the Khan tape is still not seen as conclusive proof that it was directly ordered by the network's high command.

Detectives believe that the July 7 bombers did have outside help, including from known militants in Pakistan whom Khan and Tanweer met during their three-month visit to the country this year.

Forensic experts are "pulling apart" the tape to analyse any background clues but they realise that part of the training for would be suicide bombers is how to disguise where the film was made.

Police are also searching for the last testaments of the other two bombers, Hasib Hussain and Jermain Lindsay.

On Friday, the video brought condemnation from MPs of all sides, Muslim community leaders, survivors and victims' relatives. The families of the bombers remained in hiding.

Shahid Malik, the Labour MP for Dewsbury, described Khan's family as "very, very distressed, living in fear".

Young Muslims in in Leeds and Dewsbury acknowledged the four's guuilt yesterday; many had previously refused to believe that they carried out the bombings.

Malik joined worshippers at Friday Prayers at the Hardy Street mosque in Beeston where Khan, 30, the ring's recruiting sergeant, first met Tanweer, 22, and Hussain, 18. "Now they have heard from the horse's mouth," Mr Malik said. "Let's hope people now snap out of their world of delusion."
Posted by: Dan Darling || 09/04/2005 01:21 || Comments || Link || E-Mail|| [242 views] Top|| File under:
Over 4,000 Prisoners Freed From Kingdom's Jails After Pardon
Over 4,000 prisoners who were held for committing various petty crimes, have been released from jails following an amnesty announced by Custodian of the Two Holy Mosques King Abdullah, the director of prisons said yesterday. "The number of prisoners who have been released from various jails is 4,134," Maj. Gen. Ali ibn Hussein Al-Harithy said, according to the Saudi Press Agency.

The prisons chief did not give a breakdown of the nationalities of the freed prisoners. According to a previous statement by Al-Harithy, they included 1,200 Yemenis who were jailed on various charges. Al-Harithy said the amnesty was still in force, meaning that more prisoners could be released by King Abdullah, who became the Kingdom's ruler on Aug. 1. "The amnesty has opened a new horizon for the released prisoners who will lead a new life inspired by the humanitarian gesture of the Saudi leadership," he said.

King Abdullah opened his reign with a series of decisions that won the appreciation of both Saudis and expatriates. He announced a 15 percent salary increase for public servants beginning on Ramadan 1 (Oct. 4); he also pardoned five Libyans implicated in a plot to assassinate him two years ago. Yemen's Saba news agency reported on Aug. 19 that Yemeni President Ali Abdullah Saleh had telephoned King Abdullah to thank him for his decision to release 1,200 Yemenis who were in the Kingdom's jails.
Posted by: Fred || 09/04/2005 00:00 || Comments || Link || E-Mail|| [242 views] Top|| File under:
Britain
Investigators studying London boomer tape
The teams investigating the July 7 bomb attacks on London were yesterday studying the video confession recorded by one of the four suicide bombers to determine whether al-Qaida's claim to direct responsibility was true.

The tape from Mohammad Sidique Khan contained praise for al-Qaida leaders and vowed more attacks against British civilians in revenge for the government's alleged anti-Muslim foreign policy.

The tape was sent to the Arabic broadcaster al-Jazeera, which played it on Thursday alongside messages from Osama bin Laden's deputy, Ayman al-Zawahri, claiming responsibility for the London attacks that killed 52 people.


Investigators examine video for al-Qaida link to bomb attacks

Vikram Dodd and Richard Norton-Taylor
Saturday September 3, 2005
The Guardian

The teams investigating the July 7 bomb attacks on London were yesterday studying the video confession recorded by one of the four suicide bombers to determine whether al-Qaida's claim to direct responsibility was true.

The tape from Mohammad Sidique Khan contained praise for al-Qaida leaders and vowed more attacks against British civilians in revenge for the government's alleged anti-Muslim foreign policy.

The tape was sent to the Arabic broadcaster al-Jazeera, which played it on Thursday alongside messages from Osama bin Laden's deputy, Ayman al-Zawahri, claiming responsibility for the London attacks that killed 52 people.

Article continues
Abdel Bari-Atwan, editor of the London-based Arabic daily newspaper Al Quds and an expert on al-Qaida, said the tapes showed the terrorist network had taken root among British Muslims. "It confirms that al-Qaida managed to penetrate some support of Muslim extremists in this country."

Mr Atwan said the message from Zawahri on the tape was an attempt to claim Khan as a member of al-Qaida. "Zawahri is trying to say: 'He is our man. We groomed him. We threatened to take revenge and we managed to do so'."

But British counter-terrorism officials were yesterday sceptical of a direct al-Qaida link, insisting there was nothing in the video to suggest that al-Qaida was more closely linked to the attacks than officials previously believed.

"It leaves us in the same position," a senior source said. Counter-terrorism officials still hold the view that the plotters were "home-grown", and say there is no evidence of any "mastermind".

A police source said of al-Qaida's claims of direct responsibility: "It doesn't have to be so", but said they did have to be evaluated, and added: "It makes it a bit more likely al-Qaida were directly involved."

But Evan Kohlmann, a consultant to the US government on terrorism in Europe, said: "There is zero percent doubt this is al-Qaida." He said the Khan tape was produced by the al-Sahab video company, which is controlled by al-Qaida, and the claim of responsibility for the July 7 attacks was done in the same way as its admission of carrying out the September 11 attacks on the US in 2001.

Mr Kohlmann said: "I find it a little bit depressing that people don't realise this is al-Qaida's calling card. It shows how little some understand about al-Qaida."
Posted by: Dan Darling || 09/04/2005 01:31 || Comments || Link || E-Mail|| [241 views] Top|| File under:
Soddies passed intel on to the UK concerning 7/7
Specific details of a plot to bomb the London Underground involving a terror cell of four people were passed to MI6 last December, raising fresh questions about whether the 7 July atrocity could have been averted.

The plot involved a Saudi Islamic militant who fought with insurgents in Iraq and was financed by a Libyan businessman with links to Islamic extremists in the UK.

Highly-placed Saudi security sources have passed to The Observer details of the plot to bomb the tube in the first six months of 2005.

The news coincides with the release of a video of Mohammad Sidique Khan, the suspected ringleader of the 7 July cell, giving the first indication of a direct link to al-Qaeda, which originated in Saudi Arabia. In the video, Khan praises Osama bin Laden and his deputy, Ayman al-Zawahiri.

Saudi intelligence claim they passed the information to the British authorities in Riyadh, the Saudi capital. Details were also given to the CIA and FBI. British and US intelligence are understood to be trying to trace the businessman.

Saudi authorities claim they obtained the information after a Saudi militant was arrested returning to the Gulf kingdom from Iraq, where he was fighting with insurgents. He was held after arriving with a false passport in the name of a fellow Saudi jihadi known to have been killed in Iraq.

The Saudis claim that during his interrogation the militant told them he was on a mission to fund a plot to target the Underground or a London night club within six months. He handed over a Syrian telephone number that he had been given in Iraq, which he said was for the contact who would give him orders.

He described the main 'disperser' of funds to Islamic extremists in Britain as a Libyan businessman, who is the subject of an international intelligence operation. His current whereabouts are unknown, but he is understood to have been in Britain recently.

While the militant did not provide names of any potential British terrorists or an exact date, Saudi intelligence believe the details should have alerted the security forces to an imminent attack. A Saudi source told The Observer: 'When we heard about the bombs in London we immediately recalled the warning we had given Britain - in particular the fact that four individuals carried out the attack and that it happened almost in the timescale we were told about.'

The revelation will raise serious questions about the decision to lower the threat level to Britain just three weeks before the London attacks. It will also heighten fears that the network funding Islamic extremists in Britain is directly linked to elements in the Iraqi insurgency movement.

UK security sources have questioned the Saudi briefings, insisting they were given no specific information relating to an attack on 7 July or the individuals involved. Some believe the briefings are part of a Saudi back-covering exercise in case the British investigation eventually proves a direct link to al-Qaeda.

The Observer understands that the focus of the investigation has shifted back to Pakistan and the possibility that cell members were radicalised during trips to visit family and friends. Khan is thought to have been in Pakistan from December 2004 until early 2005. Investigators are thought to be looking closely at possible links to a summit held by al-Qaeda in the tribal territories of Waziristan near the border with Afghanistan in March 2004. The meeting is alleged to have drawn up a list of future targets.

Meanwhile, investigators are looking closely at the outdoor pursuits activities of the bombers and their associates in the months leading up to the attacks. It has been widely reported that two members of the cell, Khan and Shahzad Tanweer, attended an adventure centre at Canolfan Tryweryn, North Wales in June 2005. Now French intelligence officers working on the case have discovered that one associate on the white-water rafting trip with Khan and Tanweer also organised a walking and mountain-biking trip to Chamonix in the French Alps in April 2005.

Detectives are still undecided about the nature of the trips, but are investigating if they were some kind of bonding exercise for the cell.
Posted by: Dan Darling || 09/04/2005 01:19 || Comments || Link || E-Mail|| [247 views] Top|| File under:
An al-Qaeda link to the London attacks?
Kohlmann's comments in another article I'm posting tonight pretty much sum this one up for me. Where's the "Master of the Obvious" graphic?


American and British investigators say a new video featuring a July 7 London subway bomber and Qaeda chief deputy Ayman al-Zawahiri is authentic. These counterterror officials, who asked not to be named because of the sensitive subject matter, say the tape, aired last Thursday by Al-Jazeera, appears to affirm a link between Al Qaeda and the July 7 attacks—but it doesn't prove Zawahiri or Qaeda head Osama bin Laden ordered them.

In the slick video, which the officials think was assembled from two separately shot tapes, suicide bomber Mohammed Sidique Khan says he is a "soldier" intent on "protecting and avenging my Muslim brothers and sisters." He asks Allah to "raise me amongst those I love," a group that includes bin Laden, Zawahiri and Abu Mussab al-Zarqawi, the Jordanian-born leader of the Iraqi insurgency. Khan does not say that the Iraq war was a motivation for the attacks. But Zawahiri does praise them as a "slap in the face" to Tony Blair's British government for its alleged collaboration with Washington in oppressing Muslims in countries including Iraq. The British official says authorities believe the tape may have been put together up to three months ago; they don't know if the video, in which Khan spoke in the soft accent of his native Yorkshire, was taped in Britain or Pakistan, which he reportedly visited several months before the London bombings.

The British investigation into the terror acts—four incidents on July 7 that killed more than 50, and another four attempted attacks on July 21 in which the bombs didn't explode—appears to have bogged down in past weeks. Though numerous suspects, including the would-be bombers themselves, were picked up and charged for the July 21 attacks, nobody has been arrested for the July 7 bombings. This lack of progress led some British investigators to claim recently that the July 7 bombers may have been a self-generated cell.
Posted by: Dan Darling || 09/04/2005 01:06 || Comments || Link || E-Mail|| [238 views] Top|| File under:
Caucasus/Russia/Central Asia
Beslan investigation uncovers international terrorist group active in the Caucasus
I wonder who that could be ...


Investigating into the hostage siege in Beslan in the Russian republic of North Ossetia, security bodies uncovered an international terrorist group, which had been active in the North Caucasus.

"Thirteen men were arrested, and a lot of explosives and weapons were seized," said Konstantin Krivorotov, a senior investigator at the Russian Prosecutor General's Office's department for the Southern Federal District.

Krivorotov said some of the weapons had been seized by gunmen in Ingushetia, a Russian republic neighboring Chechnya, during the June 22, 2004 attack on government buildings, while the rest had been brought from Chechnya in 1996.

Law enforcement bodies also found an arms cache of international terrorist Abu Dzeit who had a part in the three-day school siege in Beslan last year and who was killed in Ingushetia in February.

A total of more than 20 kilograms of explosives, 24 assault rifles, 30 pistols, five machine guns, a lot of grenades, grenade launchers, cartridges, and a few self-made bombs were found in caches in Chechnya, Kabardino-Balkaria, and Ingushetia.
Posted by: Dan Darling || 09/04/2005 01:34 || Comments || Link || E-Mail|| [239 views] Top|| File under:
China-Japan-Koreas
NKors keep building reactors
TOKYO - North Korea is continuing to build nuclear reactors that could produce weapons-grade plutonium, risking the future of six-way talks on Pyongyang's nuclear programme, a report Sunday quoted a Japanese government source as saying.

A US spy satellite has confirmed several times in August that the seclusive Stalinist country is building reactors at Yongbyon and Taechon, the Nihon Keizai Shimbun quoted the unnamed source as saying. The construction was believed to be still in the stage of leveling the land but will "negatively affect North Korea" ahead of six-nation talks on stemming Pyongyang's nuclear ambitions, the source told the daily.

A fourth round of six-party nattering talks between the two Koreas, the United States, Japan, Russia and host China is expected in the week beginning September 12, following a delay demanded by North Korea.
Posted by: Steve White || 09/04/2005 00:21 || Comments || Link || E-Mail|| [229 views] Top|| File under:
Europe
EU security commissioner warns of al-Qaeda attacks
The EU's security commissioner said on Saturday he believed suicide bombings in London in July were likely to have been the work of groups linked to al Qaeda and warned more attacks in Europe were to be expected.

Franco Frattini, the European Union's commissioner for justice and security, said he would look at guidelines for action to prevent and fight terrorism at a European Parliament session next week and has said efforts to create an EU-wide intelligence network should be agreed next week.

He told Reuters the data collection proposal would be on the agenda of a meeting of EU interior and justice ministers in the English city of Newcastle next week.

The former Italian foreign minister, who is visiting Latvia, said British authorities were studying a video statement by one of the London suicide bombers aired by Arabic TV station Al Jazeera to find out if al Qaeda was behind the attack.

"But my personal opinion, at this stage, is that, unfortunately, the terrorist attacks against democratic countries will continue," Frattini told a news conference. "Al Qaeda-linked groups are likely (to have been) behind the attack on London."

The British government has made no comment about the video but several experts have said al Qaeda probably did not play a major role in the London attacks.

Frattini said he believed London and European freedom had been deliberately targeted by al Qaeda.

"That is why, unfortunately, I believe this terrible strategy of terrorists will not stop here."
Posted by: Dan Darling || 09/04/2005 01:08 || Comments || Link || E-Mail|| [232 views] Top|| File under:
Home Front: WoT
CA case draws attention to homegrown hard boyz
An alleged plot targeting military facilities, synagogues and other Los Angeles-area sites has highlighted what experts say is a novel terrorist threat: homegrown American militants operating with little or no help from Islamic extremists abroad.

Four suspects were charged Wednesday with conspiring to wage war against the U.S. government through terrorism. Named in the federal indictment were Levar Haley Washington, 25; Gregory Vernon Patterson, 21; Hammad Riaz Samana, 21; and Kevin James, 29.

All but Samana, a Pakistani national, are American-born Muslim converts. Counterterrorism officials have found no evidence directly linking the group - described as the cell of a California prison gang of radical Muslims - to al-Qaeda or other foreign terror networks.

Law enforcement officials and terrorism experts said it could represent one of the first Islamic terrorism cases involving U.S. natives without those connections.

Since the Sept. 11, 2001, terror strikes, an international dragnet has broken up training camps, disrupted finances and sent terrorist leaders underground, making it all the more difficult for al-Qaeda to mount attacks.

Yet despite tougher border control, a radical ideology shared by the terrorist network continues to seep into the United States through propaganda distributed via the Internet, books, pamphlets, DVDs and the media - a ``passive recruiting strategy,'' according to terrorism experts.

That's helped transform al-Qaeda into a movement with disciples acting without funding, expertise or guidance of foreign handlers.

``Al-Qaeda can't get their militants to the places they want to hit, so they rely on an ideology to gain converts who do it for them,'' said professor Brian Levin, a terrorism researcher at California State University, San Bernardino.

In the Southern California case, prosecutors say cell members largely supported themselves.

Washington, Patterson and Samana allegedly robbed gas stations to finance their plans to target military sites, synagogues, the Israeli Consulate and the El Al airport counter in the Los Angeles area. Patterson purchased a .223 caliber rifle. Samana underwent ``firearms training and physical training'' at a local park, according to the indictment.

They even conducted research on potential targets and Jewish holidays - dates they allegedly planned the assaults to ``maximize the number of casualties,'' prosecutors said.

Samana's lawyer, Timothy Lannen, described his client in a statement as a ``peace-loving, law-abiding member of our community'' and said ``he did not intend at any time to commit violence against anyone.''

The plot's suspected mastermind was James, a California State Prison, Sacramento, inmate who founded the radical group Jamiyyat Ul-Islam Is-Saheeh, authorities said. Washington converted to Islam while imprisoned there for a previous robbery conviction.

Self-made groups in the United States can be more difficult to root out because they're smaller and have fewer financial resources to track, experts said.

``They're adopting the al-Qaeda agenda and philosophy and carrying out their own jihad,'' said Buck Revell, a former FBI associate deputy director and counterterrorism chief. ``Unfortunately, they may be successful because they're extremely hard to detect.''
Posted by: Dan Darling || 09/04/2005 01:24 || Comments || Link || E-Mail|| [236 views] Top|| File under:
Home Front: Culture Wars
Celebs slam New Orleans suffering
An emotional Celine Dion rounded on US authorities over their slow rescue effort in hurricane-crippled New Orleans, while actor Sean Penn's personal crusade to save victims took on water.

Movie star and political activist Penn, 45, was in the collapsing city to aid stranded victims of flooding sparked by Hurricane Katrina, but the small boat he was piloting to launch a rescue attempt sprang a leak.



Penn can't float his boat...hehe



The outspoken actor had planned to rescue children waylaid by the deadly waters, but apparently forgot to plug a hole in the bottom of the vessel, which began taking water within seconds of its launch.

When the boat's motor failed to start, those aboard were forced to use paddles to propel themselves down the flooded New Orleans street.

Asked what he had hoped to achieve in the waterlogged city, the actor replied: "Whatever I can do to help."

But with the boat loaded with members of the Oscar-winner's entourage, including his personal photographer, one bystander taunted: "How are you going to get any people in that thing?"

Penn's ill-fated mercy mission came after Canadian diva Dion, famed for her theme song from the watery epic Titanic, became extremely upset as she spoke of the plight of the survivors who had to wait for up to five days to be rescued.

"I open the television, there's people still there, waiting to be rescued, and for me it's not acceptable," she said on CNN television's Larry King Live .




More at link
Posted by: Captain America || 09/04/2005 20:27 || Comments || Link || E-Mail|| [332 views] Top|| File under:
Iraq-Jordan
Soldier donates kidney, then promptly goes to Iraq
When Army Pfc. Danielle Carpenter retrieved an urgent message about her mom, she was camping with her M-16 at Fort Carson in Colorado, in the throes of a last combat drill before deploying to Iraq. It was snowing. Temperatures had hit minus 4. And suddenly the 20-year-old Carpenter had a perfect excuse to avoid the war and stay home.

Her mother, Diane Brogger, needed a kidney.

Dialysis wasn't working; Brogger's blood pressure was fluctuating wildly. Tests had shown that while Carpenter's kidney was not a perfect match for a transplant, this was her mother's only hope.

A high school valedictorian "definitely interested in college," Carpenter had joined the Army for the money she needed to continue at Central Michigan University. But once enlisted, the Army embraced her. Her fellow soldiers showed her around Colorado Springs when she reported for duty in February 2004. "They were, like, 'You want to come over instead of being by yourself?' " She was among brothers and sisters, she says.

Now Carpenter, weighing the news about her mom, felt deeply torn. She cared just as much about not letting these brothers and sisters down. In the pumped-up atmosphere before her 3rd Armored Cavalry Regiment deployed, the last thing she wanted was for anyone to feel she was bailing out. "The two things that were going through my mind were, one, my dedication to my family," Carpenter said. "This is something I had promised my mom, it was something I'd told her I'd do. I didn't want to go back on my word."

On the other hand, "I raised my right hand, I enlisted. I said I was going to do this," she said. "And I didn't enlist blind," but rather accepted that, in return for a chance to finish college, she might be sent to Iraq.

A commander heard her crying that night.

When Carpenter confided to Staff Sgt. Claudia Huffman what she'd learned, Huffman told her to pray. Huffman then relayed Carpenter's dilemma up the chain of command. Command Sgt. Maj. John Caldwell and other superiors relayed that Carpenter should do what she thought was right. They would support her.


There's a CSM who knows what to do. When he gets out of the army, I want him running FEMA.

Carpenter donated her kidney on Good Friday in a high-risk surgery at the Mayo Clinic in Minnesota. But then, instead of refusing to go to Iraq or delaying her deployment, she immediately began doing sit-ups to strengthen the stomach that now had a 2 1/2-inch scar.

Her unit was moving into hot spots south of Baghdad in April as she slept on a cot by her mother's bed, after Brogger began experiencing complications. "I was pretty distraught," she said in a telephone interview from her camp near Iraq's northern border with Syria.

The former part-time cookie-factory worker in Grand Rapids, Mich., didn't surprise relatives with her loyalty to both family and the Army. "I couldn't have made it without her," said Brogger, 54. "She said, 'I gotta stay right by your side.' That's the kind of girl she is. And all the time she was worried. 'When am I going to rejoin my troops?'. . . She's just a wonderful person."

Army doctors have cleared Carpenter for combat duty. Since June 15, she's been back with her 3rd ACR unit in Iraq, resuming normal duties -- including night shifts in a guard tower with her finger on the trigger of a .50-caliber machine gun. Troops at the camp are trying to disrupt insurgent supply lines.

Carpenter chugs water regularly as advised and makes sure she eats three meals a day. Transplant experts say kidney donors can live normal lives with no restrictions. The only problem is what happens if Carpenter gets hit on the side where she has her lone kidney, said Tom Bak, transplant surgeon at the University of Colorado Hospital in Denver. That would put her on dialysis indefinitely, he said, unless she could get a transplant, too.

In Iraq, Carpenter said: "I'm like any other soldier." The tower where she stands guard looks out across the steppe where the Yezidi people who inhabit the region, persecuted under Saddam Hussein, worship fallen angels. "It's a good feeling, just being here with my troops," she said. "I'm out here fighting the war. To me, it was nothing heroic.
Posted by: SC88 || 09/04/2005 01:26 || Comments || Link || E-Mail|| [302 views] Top|| File under:
Afghanistan/South Asia
Israel helped Pakistan arm Afghan jihad in the 1980s
Though the recent meeting of Israel and Pakistan's foreign ministers was the first publicly-acknowledged meeting between leaders from the two countries, they have dealt secretly before, notably in weapons deals in the Afghan war, according to a recent book.

Charlie Wilson's War: The Extraordinary Story of the Largest Covert Operation in History, by journalist George Crile, details the secret deals made by Pakistan's Army, then headed by General Ziaul Haq, and Israel through the CIA for weapons to supply Afghan mujahideen fighting the Soviet Union. The deals were brokered by US Congressman Charlie Wilson from Texas, the central figure in the book.

The book states that Wilson made the proposal to General Zia to deal with the Israelis during Zia's first visit to the US after the Soviet invasion of Afghanistan. The proposal was made at a dinner hosted by a Houston woman, Joanne Herring, who Zia took a fancy to and later named honorary consul of Pakistan.

Crile writes. "He (Wilson) told Zia about his experience the previous year when the Israelis had shown him the vast stores of Soviet weapons they had captured from the PLO in Lebanon. The weapons were perfect for the mujahideen, he told Zia. If Wilson could convince the CIA to buy them, would Zia have any problems passing them on to the Afghans? Zia, ever the pragmatist, smiled on the proposal, adding, 'Just don't put any Stars of David on the boxes.'"

Wilson, after learning that the Israelis were secretly upgrading the Chinese army's Russian-designed T-55 tanks, and that the Chinese were supplying Pakistan with T-55s, proposed that Zia enter into a similar secret arrangement with the Israelis. "I was trying to rig it for Israel to do the upgrade without the Chinese operating as the middlemen," Wilson explained in the book.

The proposition was sensitive, as just three years earlier, a rumour that Israel had been involved in an attack on the Great Mosque in Mecca had prompted thousands of Pakistanis to storm the US embassy in Pakistan and burn it to the ground.

"Publicly, Pakistan and Israel would have to remain foes, he (Wilson) conceded. But as Zia well understood, Pakistan and Israel shared the same deadly foe in the Soviet Union. And the fact was that each could profit mightily by secretly cooperating with the other. If Zia would follow the lead of the Chinese, Wilson said, he could increase the striking power of his tanks, and there might be other areas of military and technological cooperation where both countries could mutually profit," writes Crile.

"Zia left the congressman with an understanding that he was authorised to begin secret negotiations to open back channels between Islamabad and Jerusalem. Wilson would leave for Israel in March and travel on to Pakistan to brief Zia immediately afterward."

On one of his visits to Israel, Wilson convinced IMI, the weapons conglomerate that produces Israel's artillery, tank shells, and machine guns, to design a rocket launcher for the mujahideen. "By the time Wilson was ready to leave, they'd presented him with an impressive-looking design, complete with detailed specifications. It was a mule-portable, multi-rocketed device named, to the congressman's delight, the Charlie Horse."

Wilson ended up overseeing much of this weapons programme for Pakistan out of his own congressional office. "There were all these little scientists in the Pentagon-bureaucratic misfits who just needed to be freed," Wilson recalled years later.

"Within weeks, they began developing an astonishing collection of weapons. The Spanish mortar, for example, was designed to make it possible for the mujahideen to communicate directly with American navigation satellites to deliver repeated rounds within inches of their designated targets," Crile writes.

When the first Soviet helicopter was downed by the Mujahideen with Israeli weapons, Wilson was sent a special souvenir. "Charlie was the first to be taken to see this temple of Soviet doom. There Bearden had assembled a delegation of ISI officers and mujahideen. With great solemnity, the station chief on behalf of the CIA, the ISI, and the Afghan freedom fighters, presented Charlie with the spent gripstock from the Stinger that Engineer Ghaffar had used to bring down the first Hind."

Asked on July 17, 2003, after President Pervez Musharraf had initiated a major debate, on whether Pakistan should recognise Israel, keeping in view his disclosures that Pakistan and Israel were defence partners years ago, Charlie Wislon told the South Asia Tribune on July 17: "I will not comment on the present situation. It is for the governments of the two countries to decide what they want to do."
Posted by: Dan Darling || 09/04/2005 01:51 || Comments || Link || E-Mail|| [325 views] Top|| File under:
Terror Networks & Islam
Predator footage reveals failed chances to kill Binny - in 1999
PREVIOUSLY unseen footage of Osama Bin Laden taken by a CIA spy drone reveals how close the Americans came to killing the Al-Qaeda leader two years before the September 11 attacks.

The pictures were filmed by a Predator unmanned aircraft and show Bin Laden, in white robes, with a small group of followers at a training camp near Khost in eastern Afghanistan at the end of 1999. The drone was one of the first to be used in Afghanistan by the CIA, but because of bureaucratic wrangles it was unarmed.

The pictures, thought to be the first spy plane footage of Bin Laden to be published, have been obtained from American sources by Al-Jazeera, the Arabic language television station. "We had no doubt over his identity. Bin Laden can clearly be seen standing out from the rest of the group next to the buildings," said Michael Scheuer, a former CIA officer who headed Alec Station, the agency's unit which tracked Bin Laden during the 1990s.

He added: "Nobody at the top of the CIA wanted to take the decision to arm the Predator. It meant that even if we could find him (Bin Laden) we were not allowed to kill him."

The pictures are part of a mass of evidence now emerging of the missed opportunities to kill or capture Bin Laden and his associates before they launched the terror attacks on America in 2001.

They include at least three further occasions in Afghanistan between 1998 and 2000 when the CIA had Bin Laden in its sights but was prevented from acting. There were divisions between the agency and the White House over who would have the authority to fire and the legality of killing the Al-Qaeda leader.

On one occasion a satellite photographed the Al-Qaeda leader on a hunting trip, but the White House ordered the CIA not to launch a missile attack after finding out that princes from a friendly Arab country were in his party.

On another occasion a raid by local tribesmen on Bin Laden's base in Kandahar, southern Afghanistan, was called off after American officials could not agree on whether it should go ahead.

The third episode, also in Kandahar, involved a human spotter tracking him for five days, but the decision was taken not to attack because of fears over civilian casualties.

The missed opportunities are documented in Blinking Red, an Al-Jazeera series beginning this week to mark the fourth anniversary of September 11.

It describes how Bill Clinton's administration turned down an offer from the Sudanese government to help to capture Bin Laden when he was living in Khartoum in the early to mid-1990s. It also shows how the Americans "lost" two of the September 11 hijackers despite having them under surveillance. The two men later entered America.

"The Bush administration has still not come clean with the American people about 9/11. Our investigation, which has taken a year to complete, has raised many outstanding questions that urgently need to be answered, not least over the missed opportunities to take out senior leaders of the organisation," said Al-Jazeera.

The nearest the CIA came to killing Bin Laden was on the hunting trip in February 1999, just a few months before the Predator incident. The site was a camp in the desert south of Kandahar where Bin Laden had gone with wealthy visitors from the United Arab Emirates.

Afghan agents reported the trip to a CIA station. Tracking teams were immediately dispatched and by February 9 they had located the isolated camp, close to a large airstrip.

Richard Clarke, Clinton's senior counter-terrorism adviser, has written in his memoirs: "When word came through that we had a contemporaneous sighting from our informants, the counter-terrorism security group met immediately by secure video conference."

An attack on the camp using cruise missiles was the only option the Americans could employ at such short notice. The previous year a similar strike using dozens of missiles had been launched on the Khalden training camp in the east of the country, but there were few casualties and the work of the camp was hardly disrupted. This time, with a smaller, more clearly defined target, the intelligence experts believed they would have more luck.

The attack was planned for February 11, but according to Scheuer the White House stalled. Officials wanted more information about Bin Laden's movements.

In addition it was now clear that the hunting party consisted of minor princes from the United Arab Emirates, an American ally in the Gulf.

As the White House dithered, the hunting party moved on. "All that was left was a pile of burning garbage in the desert," said Scheuer this weekend. He claimed that the group had left after Clarke called a senior figure in the Emirates royal family. "It's hardly surprising that they pulled out so quickly and that we lost our chance to kill Bin Laden," said Scheuer.

The Al-Jazeera series also reveals how the January 2000 meeting in Kuala Lumpur, at which the September 11 attacks were planned, came to light after the CIA tracked the telephones of Khalid al-Midhar, later to become one of the hijackers.

Most of the senior planners of the attacks, including Khalid Sheikh Mohammed and Ramzi Binalshibh, were at the meeting, which was also photographed by intelligence agents. Shortly afterwards Al-Midhar and Nawaf al-Hazmi, another of the future hijackers who was also at the Malaysian meeting, flew to San Diego using their real names and passports. They were so casual that Al-Hazmi's name appears in the San Diego residential phone directory for the period when they were in the area.

The ease with which the two men were able to operate in America came partly because the CIA did not show its evidence to the FBI — responsible for internal security — until June 2001, 18 months after the planning meeting and well after the two had entered the country.

The failures revealed in the Al-Jazeera documentary were echoed last week by further revelations about the so-called Able Danger military intelligence unit.

Two members of this unit have come forward in recent weeks to say that Mohammed Atta, leader of the September 11 hijackers, was known as a terrorist suspect at least a year before the attacks.

Lieutenant-Colonel Anthony Shaffer and Captain Scott Philpott, former members of the unit, said that Atta and three of the other hijackers had been identified. They say that they testified to the September 11 commission but their testimony was not taken seriously.

The Al-Jazeera series, together with Scheuer's disclosures, add to growing pressure on the American authorities over their performance in the run-up to September 11. In an unpublished report to Congress last week John Helgerson, the US government's inspector-general, delivered a scathing attack on George Tenet, CIA director at the time of September 11, and a score of other agency personnel for their failure to develop a strategy against Al-Qaeda.

The report recommends a public reprimand against Tenet, James Pavitt, former deputy director of operations, and Cofer Black, former head of the counter-terrorism centre.
Posted by: Dan Darling || 09/04/2005 01:23 || Comments || Link || E-Mail|| [242 views] Top|| File under:
Afghanistan/South Asia
London boomer video recorded in Pakistan
The chilling video message of Mohammed Sidique Khan, the British suicide bomber, was recorded in Pakistan after he was given orders to attack London, investigators with Britain's MI5 domestic-security service said.
According to government officials, the security service is probing the theory that Khan, 30, was filmed during a three-month visit to Pakistan with fellow bomber Shehzad Tanweer. The visit began in November last year. British investigators are working with security services in Pakistan to try to identify where the video was recorded -- possibly Rawalpindi, a hotbed of terrorism close to Islamabad.


Isn't Rawalpindi where Perv does the day-to-day running of Pakland from?

How many places in Pakland are not hotbeds of terrorism?

The video was broadcast Thursday by Al Jazeera, the Arabic television station.
Khan, in his native Yorkshire accent, said: "We are at war, and I am a soldier." He blamed Britain's involvement in Iraq for his intended suicide mission. In part of the video not yet given to Al Jazeera, Khan is reported to have been filmed with Tanweer, 22, the second member of the July 7 suicide team that killed 52 other persons and injured more than 400.
Al Qaeda often staggers the release of video footage to gain maximum publicity. Tanweer's uncle confirmed in an interview that the two men had spent much time together in Pakistan before returning to Britain in February. "They used to be up all the night talking to each other whenever Khan visited Tanweer during this period,"

Tahir Pervez

, Tanweer's maternal uncle, said in an interview.


Yeah. Right. Up all night. Talking. And then they'd be all bleary-eyed in the morning. And sometimes have hickeys.

He said his nephew traveled away from his home village of Samoodran in Faisalabad, with Khan. "Both times Tanweer went out with Khan, he told us that he was going to Rawalpindi to meet Khan's relatives," Mr. Pervez said.


"They run a bath house..."

Rawalpindi, a bustling city seven miles from Pakistan's federal capital of Islamabad, is notorious as a hotbed of Islamic militancy. Khalid Shaikh Mohammed, al Qaeda's third-in-command and the architect of September 11 attacks on the United States, was arrested there two years ago.


In some guy's bed, in fact. He was all bleary-eyed. I dunno if he had any hickeys, though...

Intelligence officials think that the July 7 attacks on London were the handiwork of al Qaeda.


"Inspector! How do you do it?"

One official said: "Even the picture background used when the interview of Khan is recorded before he carried out his suicide bombing is a typical al Qaeda signature. They have used a cloth on the wall, and this is what al Qaeda guys do whenever they have to record a statement." Pakistani intelligence agents believe that Khan was connected to a division known as the Osama Group. The theory developed after the authorities smashed an arm of the group last month that was using an international telephone call center to channel messages to Britain and other Western countries.


"Yaaarrr! Let's form a secret group to channel messages to Britain and other Western countries!"
"Hrarrr! Let's call it somethin' scary!"
"How 'bout 'the Osama Group'?"
"Don't say it so loud! It's too... scary!"

In Britain, MI5 is investigating the possibility that Khan, thought to have been his cell's leader, traveled to Pakistan to get final instructions on what target to attack in Britain. A British official said, however, that MI5 had no evidence to support reports that the video was produced in Leeds on the eve of the July 7 attacks on three London subway trains and a bus. "There are only two real facts on this tape: Fact one is that Khan was prepared to commit suicide in an act of terrorism, and fact two is that al Qaeda have got their hands on it," the official said. Investigators are trying to obtain a copy of what sources in Qatar claim is the "full video." It is understood that Al Jazeera has been told that it contains a further commentary from Ayman al-Zawahri, Osama bin Laden's second-in-command, in which he refers to Queen Elizabeth II and to other planned attacks.
Posted by: Dan Darling || 09/04/2005 01:11 || Comments || Link || E-Mail|| [242 views] Top|| File under:
NATO Takes on Bigger Role in Afghanistan
KABUL, Afghanistan (AP) - As the NATO armored car inches through a crowded Kabul market, its machine gun sweeping over the heads of shoppers, the Portuguese officer on board banters with street kids and traders, exchanging waves and smiles.

It's that rapport on the ground that is encouraging NATO commanders as they increase their peacekeeping forces to protect the Sept. 18 legislative election from worsening violence that has claimed 1,100 lives in the past six months. ``The people here are tired,'' says the officer, Lt. Lee Chin, as his patrol moves on to a school that will serve as a polling station. ``They had 20 years of war with the Russian guys then with the Taliban. Now I think they want peace.''

Four years after 9/11 and the U.S. invasion a month later to overthrow the Taliban regime, U.S. forces are gradually handing primary responsibility for security in the country to the North Atlantic Treaty Organization. The entire international security operation in Afghanistan is to come under the command of NATO, which is sending more troops from Canada and European allies.

That could see NATO for the first time taking on high-intensity combat missions against remnants of the Taliban and al-Qaida, a prospect that has raised concerns among some allies - notably Germany and France which are worried that merging the missions could undermine the alliance's peacekeeping role.


Whacking the terrorists is part of keeping the peace.

But NATO's top operational commander, U.S. Gen. James L. Jones, is convinced the alliance will complete its expansion ``in the very near future.'' ``It will bring a new agility and a new vitality to the effort and I'm sure Afghanistan will be all the better for it,'' Jones told reporters on a visit to Kabul this week.

Under the plan, German troops will take the lead role in the north, Italians in the west, British in the south and Americans under NATO command in the east. French and Turkish troops will lead in Kabul - working alongside Afghanistan's fledgling army and police.


Notice who gets the tough job.

Using a concept first developed by the Americans, the NATO troops have set up small teams of troops in provincial centers to support reconstruction efforts and help Afghan authorities keep order. Thirty-five countries have troops here, including non-NATO nations such as Finland, Croatia and Ireland.

Chin's commando unit has been in Kabul for a month, and he says NATO's role in helping reconstruction and security has paid dividends. ``The people are friendly to ISAF, they know we're here to help,'' he said. ISAF stands for International Security Assistance Force.

NATO has boosted its presence to 11,000, flying in 2,000 extra troops, mostly from Romania, Spain and the Netherlands, as well as more airpower spearheaded by six French Mirage jet fighters. The U.S. also has reinforced its coalition force of 19,000. Jones said that's ample to meet the Taliban threat. ``This is not a coordinated threat that we think could lead to any greater degree of insurrection,'' he told reporters.

But some wonder whether the NATO allies have the stomach for the more dangerous combat zones. ``It's a huge decision for them to take; there will obviously be some that are averse to shifting the role,'' said Samina Ahmed, south Asia project director with the International Crisis Group think tank. ``There are real issues of security here; there isn't really as yet on the part of any NATO state an intention to expand the numbers drastically,'' she said by telephone from the Pakistani capital, Islamabad.


Numbers won't matter if the troops are passive and unresponsive.

Jones said the violence was having no impact on NATO's expansion plans, noting that allies were now offering troops to the mission, unlike a year ago, when governments were more reluctant to contribute - a shift NATO officials attribute partly to Afghanistan's presidential election last October that passed off peacefully.

Jones said the decision by Lithuania to take on a difficult posting in the remote western province of Ghor just a year after joining NATO was a ``defining moment'' that inspired stronger, more established NATO members to increase their role.
Posted by: Steve White || 09/04/2005 00:24 || Comments || Link || E-Mail|| [242 views] Top|| File under:
Israel-Palestine
Palestinian State Likely by Next Year, Says Abbas
Palestinian President Mahmoud Abbas yesterday expressed the hope that a Palestinian state will be established by next year and the Middle East peace talks should resume immediately after Israel completes its Gaza withdrawal. "We live in hope," Abbas told The Associated Press. "And we hope that a Palestinian state can be achieved next year, God willing. What is important is to have the state." In a wide-ranging interview, Abbas also pledged to bring diverse militias from the ruling Fatah movement under central control within three weeks.

He said the US has assured him that peace negotiations with Israel can resume as soon as Israel completes its withdrawal from Gaza, expected by Sept. 15. Israel has already evacuated some 9,000 Jewish settlers from Gaza and four isolated West Bank enclaves. US Embassy spokesman Stewart Tuttle said Washington sees the Israeli withdrawal "as an opportunity to re-energize the road map," referring to an internationally backed peace plan that calls for the creation of a Palestinian state. But he said he had no information about a specific timetable.

Abbas said he has high hopes for the Palestinian economy after the Israeli pullout. "I am very optimistic that the next step is to develop the economy in the West Bank and Gaza," he said. "Palestinian investors are coming here to build projects. If we succeed in this it means we are creating a very important reality, which is pulling the people out of poverty and into prosperity."
Posted by: Fred || 09/04/2005 00:00 || Comments || Link || E-Mail|| [235 views] Top|| File under:
Iraq-Jordan
Saddam's family form new defence team
AMMAN - Saddam Hussein's family have chosen a new international legal counsel to defend him against war crimes charges during a trial they say denies him fair justice, the family's lawyer said on Saturday. "We have formed a legal defence team that includes prominent American, European, Asian and Arab lawyers who were chosen on the basis of competence and merit to put up a strong defence," said Abdel Haq Alani, legal adviser to Saddam's eldest daughter Ragd, who is authorised to act on behalf of the family.


The statement about competence and merit would seem to exclude Ramsey Clark.

The source, who is not attached to the Special Tribunal trying the deposed president and his aides for crimes against humanity, forecast a quick trial and execution.

In meetings in Amman this week, Raghd approved the make-up of the defence team that would be charged with handling her father's trial, Alani told Reuters. "This capable team will be entrusted with preparing the defence case when the trial begins and disputing its legality and procedures that deny the President justice," Alani added.

Alani, who is closely involved with the legal deliberations, said the identity of the new counsel would not be revealed for the time being.


"Please don't kill them!"

Alani said the first task of the new team of legal experts would be to get full access to the jailed former leader, saying justice could not be done without Saddam getting professional legal advice. "If the Americans allow us to meet him there will be a chance to put a defence case and hammer the point that this trial is illegal," Alani said


Probably no use pointing out to him that Sammy is getting more opportunities to defend himself than he gave anyone else.

Without official documents presented by the Iraqi judicial authorities or approval to bring more lawyers to defend Saddam, the ousted leader's basic legal rights were being violated, Alani said. "Until now we cannot get on the with task of disputing the illegality of the trial or any charge because no official document has been presented so far. It's our right to see the charges," Alani said.

The trial, which officials have said will probably largely be televised, will be held in a specially prepared building inside the fortified Green Zone government compound which was once Saddam's presidential palace complex on the Tigris.
Posted by: Steve White || 09/04/2005 00:00 || Comments || Link || E-Mail|| [242 views] Top|| File under:
Who's in the News
82
[untagged]
Bookmark
E-Mail Me
The Classics
The O Club
Rantburg Store
The Bloids
The Never-ending Story
Thugburg
Gulf War I
The Way We Were
Bio
Merry-Go-Blog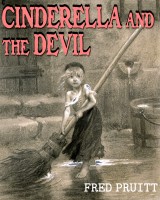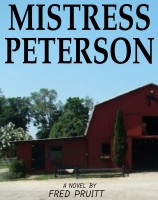 On Sale now!


A multi-volume chronology and reference guide set detailing three years of the Mexican Drug War between 2010 and 2012.

Rantburg.com and borderlandbeat.com correspondent and author Chris Covert presents his first non-fiction work detailing the drug and gang related violence in Mexico.

Chris gives us Mexican press dispatches of drug and gang war violence over three years, presented in a multi volume set intended to chronicle the death, violence and mayhem which has dominated Mexico for six years.
Click here for more information


Meet the Mods
In no particular order...


Steve White
Seafarious
Pappy
lotp
Scooter McGruder
john frum
tu3031
badanov
sherry
ryuge
GolfBravoUSMC
Bright Pebbles
trailing wife
Gloria
Fred
Besoeker
Glenmore
Frank G
3dc
Skidmark
Alaska Paul



Better than the average link...



Rantburg was assembled from recycled algorithms in the United States of America. No trees were destroyed in the production of this weblog. We did hurt some, though. Sorry.
18.210.11.249