Afghanistan
Karzai Confronts Musharraf over Terrorist Attacks
President Hamid Karzai of Afghanistan has handed over extensive intelligence dossiers to Pakistan's President Pervez Musharraf detailing how suicide bombers who attack targets in Afghanistan are being recruited, trained and equipped in Pakistan.

Although Mr Karzai stopped short of accusing Pakistan's military regime of perpetrating the attacks, he said the US and Britain would be "stepping up pressure on Islamabad" to take action to stop the attacks, as British troops soon deploy in southern Afghanistan.

Mr Karzai was on a landmark three-day visit to the Pakistani capital Islamabad which ended yesterday.

At least 30 suicide bomb attacks have killed nearly 100 people in Afghanistan, including civilians, over the past three months.

Mr Karzai faces extreme pressure at home where anti-Pakistan sentiment is rising. There have been dozens of demonstrations over allegations that Pakistan's Interservices Intelligence (ISI) is giving support to the Taliban.

"We have provided President Musharraf with a lot of very detailed information on acts of terrorism being carried out in Afghanistan and we discussed in great detail what actions Pakistan could now take," Mr Karzai told The Daily Telegraph.

"Americans are dying, a Canadian diplomat has been killed, our people are suffering, so it is time that action is taken to stop these acts of terrorism and interference in Afghanistan internal affairs.

"After all this information has been given to the Pakistanis, we will see if the bombings will stop or not. We expect results, we expect that terrorist attacks will decrease," he added.

Asked what he would do if the ISI failed to deliver and the perpetrators only went deeper into hiding, Mr Karzai said: "We will uncover them again. We have the abilities to do so and we will come again and again to talk and talk to President Musharraf."

Mr Karzai also made it clear that the US and Britain had increased diplomatic pressure on Pakistan to stop any support to the Taliban. Britain is to deploy 4,000 troops in southern Afghanistan over the next few months, mostly to the province of Helmand, where the Taliban has recently stepped up its activities.

"Britain now has a very special role to play. There will be thousands of British troops deployed in the south against the Taliban and neither Britain nor Afghanistan is in any mood to tolerate any more casualties," said Mr Karzai. "Britain will be piling on the pressure."

The Afghan dossiers include the names and addresses of Pakistani recruiters, trainers and suppliers.

"In places like Karachi, Pakistani extremist groups working on behalf of the Taliban for a fee carry out the recruitment and then bring them to safe houses in Balochistan for training and equipping with the [suicide] vests," said a senior Afghan official who accompanied Mr Karzai.

The official said that all the top Taliban commanders were known to be living in Pakistan with their families and the issue had been repeatedly raised with Pakistan.

Pakistani officials no longer deny that Taliban activity is being co-ordinated from their soil, but they insist that the government has nothing to do with it. After his two-hour meeting with the Afghan leader on Wednesday night, Mr Musharraf called on "all the progressive political elements in Pakistan" to suppress elements who may be abetting the Taliban.

Earlier Mr Musharraf - who usually is vehement in denying any kind of Pakistani involvement - told Mr Karzai that the onus of fighting terrorism "was on both the countries".

He said: "Therefore it is incumbent on both Afghanistan and Pakistan, the governments, the intelligence agencies and the military of both sides, to jointly co-operate, co-ordinate and fight this evil."

Posted by: lotp || 02/18/2006 07:46 || Comments || Link || E-Mail|| [286 views] Top|| File under:
Pakistanis sincere this time: Karzai
Afghan President Hamid Karzai said on Friday that his three-day visit to Pakistan was "successful". "I found 'this time' Pakistani leaders sincere and my visit achieved the desired results," he told reporters. Karzai visited Wali Bagh to condole the death of Khan Abdul Wali Khan.


I don't think I'd bet my next paycheck on that, Hamid.

There's a word in the Afghan language for 'sincere'? Who knew?
Posted by: Fred || 02/18/2006 00:00 || Comments || Link || E-Mail|| [283 views] Top|| File under:
Africa Horn
Bush calls for more troops in Darfur
President Bush said Friday that calming Sudan's war-ravaged Darfur region will require "probably double" the current number of international peacekeepers and a coordinating role for NATO.

The U.N. already is planning to assume control of peacekeeping from the poorly trained and ill-equipped African Union force, numbering about 7,000, which has not stopped the violence in Darfur.

The United States and several other nations have said genocide has occurred in western Sudan, where 180,000 have died from famine and violence in three years. The Arab-dominated government in Khartoum has been accused of backing the Janjaweed militia against ethnic tribe members.

"The strategy was to encourage African Union troops to try to bring some sense of security to these poor people that are being herded out of their villages and terribly mistreated," Bush told a friendly, invitation-only audience of about 500 inside a Port of Tampa cruise ship terminal. "The effort was noble, but it didn't achieve the objective."

He said an effective mission "is going to require, I think, a NATO stewardship," which Bush said would mean the military alliance would providing planning and coordination. Bush did not say whether U.S. forces should participate directly.

"We believe it is premature to speculate about what types of forces and equipment may be needed until we see the U.N. plans," Bush spokesman Scott McClellan said.

Earlier Friday, Bush discussed options with NATO Secretary-General Jaap de Hoop Scheffer.

Before his address, the president received an update on Iraq and the war on terror in a private, hourlong briefing at the MacDill Air Force Base headquarters of U.S. Central Command. Afterward, he briefly stopped to shake hands with about a dozen enthusiastic, flag-waving supporters and met behind closed doors at the base with the family of a soldier killed in Iraq.

About 20 anti-war protesters also appeared along Bush's motorcade route.

The president asked Americans for patience with the war in Iraq.

"We shouldn't be discouraged about setbacks, short-term setbacks, or the enemy's capacity to take innocent life, because we've seen democracy change the world in the past," the president said.
Posted by: Dan Darling || 02/18/2006 01:35 || Comments || Link || E-Mail|| [281 views] Top|| File under:
Africa North
Security dominates US push into Africa
A U.S. drive to deepen anti-terror ties with North African nations needs to be balanced by greater concern for democracy and human rights in order to gain wide political acceptability in the region, analysts say.

U.S. Defense Secretary Donald Rumsfeld, visiting Tunisia, Algeria and Morocco this month, heaped lavish praise on their cooperation in Washington's "war on terror" on his first tour of the strategic energy-rich region on Europe's southern flank.

But local ears strained to catch any mention of good governance. It was left to Rumsfeld's aides to voice U.S. hopes for internal reforms in the three countries, tightly governed states struggling with a variety of social and economic strains.

In a region where anti-U.S. resentment among ordinary people and intellectual elites runs high due to the war in Iraq and U.S. support of Israel , his silence on locals' hopes for more jobs and greater freedoms spoke volumes, commentators say.

"The Maghreb has apparently no political purpose other than to serve as a watchman, to wear a uniform or serve as a vast communal protectorate in the face of the risk of 'terrorist infiltration' for Washington," said Algeria's independent newspaper Le Quotidien d'Oran.

Saad Djebbar, an Algerian lawyer and analyst based in London, said: "His meetings with the leaders in the region did not bring to the fore the U.S. commitment to promote democratic action and the substance of democracy."

"That revived the perceptions among people in the Maghreb that 'there is business as usual' with Washington keeping the status quo for the sake of the fight against terror," he said.

Washington views Algeria, Tunisia and Morocco as forces of moderation in North Africa, amid concerns about local Islamic militants with links to fellow radicals in Europe, the Middle East and Africa's Sahel region.

Washington has long standing defense ties with Tunisia and Morocco. Its relations with Algeria, Africa's second-largest country, have been warming after a long period of tension and the two opened military-to-military exchanges last year.

U.S. experts have been training local militaries in countries around the Sahel as part of Washington's Trans-Sahara Counter Terrorism Initiative, which aims to help governments prevent their territory from becoming safe havens for militants.

The training has involved Algeria, Chad, Mali, Mauritania, Morocco, Niger, Senegal, Nigeria and Tunisia and may later be extended to include Libya.

Local people say the U.S. Bush administration's rhetoric about expanding democracy in the Arab world clearly takes second place to shutting down al Qaeda's networks.

"For many people, the U.S. vision for democracy in the region appears strange and unclear. They accept anomalies and malfunction in the democratic process," said Touazi Mohamed, a Moroccan political analyst.

Recent developments in the region and beyond are likely to ensure Washington's priorities remain unchanged.

Hamas's stunning Palestinian election victory and gains for Islamists in Egyptian elections are likely to inspire caution in Washington, fearful that pushing for democratic change will empower Islamist groups opposed to its policies.

On the counter-terror front, security sources in the Maghreb say scores of young men from Tunisia, Algeria and Morocco have made to Iraq to join the anti-U.S.insurgency.

Intelligence sources say some of the young men from the Maghreb who went to Iraq died in suicide attacks there.

"It is clear for the U.S. that it will not win the war in Iraq if it does not put an end to the insurgency. Many people from the Maghreb are joining the insurgency in Iraq and that worries the U.S.," said Mohamed Dariff, a Moroccan analyst.

Algeria's government is fighting the radical Islamic faction Salafist Group for Preaching and Combat (GSPC), which intelligence sources in the region believe al Qaeda wants to make its umbrella group in the Maghreb.

"There is a shift in al Qaeda strategy to unify Jihadists in the Maghreb under the umbrella of Algerian GSPC," said Dariff.

Rumsfeld said the three countries were successfully shutting al Qaeda out of the region. But Morocco's leading Le Matin du Sahara, which often reflects the views of policymakers, said al Qaeda's threat to the region was serious.
Posted by: Dan Darling || 02/18/2006 01:23 || Comments || Link || E-Mail|| [281 views] Top|| File under:
Arabia
Imam told Yemenis about digging in prison, got blown off
Sheik Riyad al-Gheili heard the sound of digging 10 days before authorities discovered that 23 convicted al Qaeda prisoners had popped through the floor of the women's restroom at his mosque and escaped.

But police, when told of the strange noises, discounted the Muslim cleric's warning.

"When I informed the prison guards of the sounds I was hearing at night, they told me I'm imagining things," Gheili said Friday, giving the first independent account of an escape that has raised concern in Washington about Yemen's commitment to fighting terrorism.

The prison break was discovered on Feb. 3, when, a few days after reporting the noise to authorities, Gheili again walked the few steps separating Al-Awqaf Mosque from the Political Security Department prison — this time, to tell them of a hole discovered in the floor of the women's restroom.

Until then, officials at the maximum-security facility had not known the men were missing, Gheili said.

The prison break has raised questions about official involvement and whether Yemen, Osama bin Laden's ancestral home, is a serious ally in hunting down terrorists.

The Bush administration has expressed concern about the threat posed by the fugitives, as well as lax security at the prison and the wisdom of housing the prisoners together in one cell.

"There's definite collusion from inside the jail," said Muhammad Ali al-Saqqaf, a lawyer. "The story that the men used cutlery to dig their way out doesn't make sense. Yemenis eat with their fingers. Plus, they needed much stronger instruments to make that tunnel."

Yemenis, especially some who have been jailed in the prison, agree. They want the government to explain how the dirt extracted from the tunnel was disposed of, why no one reported the sound of digging and the smell of dust, and where the prisoners got the sharp digging tools.

The government has largely kept silent about details of the escape. More than 150 people have been detained in connection with the breakout, including prison guards and relatives of the fugitives.

A senior Interior Ministry official said the government is serious about finding the escaped prisoners and their accomplices and has gathered information that is helping the effort.
Posted by: Dan Darling || 02/18/2006 01:18 || Comments || Link || E-Mail|| [429 views] Top|| File under:
Britain
Britain: Foreign Office Denies Contacts With Muslim Brotherhood
The British Foreign Office has denied media reports that its diplomats have been encouraged to establish ties with Egypt's banned Muslim Brotherhood. The New Statesman weekly on Thursday gave details of a leaked 17 January Foreign office memo which recommends forging closer ties with the Brotherhood, the oldest Islamic group in the world, and Egypt's biggest opposition force. A Foreign Office spokesman said Friday the only direct contact his government had was with independent parliament members, without denying that these could include Brotherhood sympathisers. "We are never going to comment on a leaked document," the spokesman said on Friday. "But we do not talk directly to the Muslim Brotherhood."
Posted by: Fred || 02/18/2006 00:00 || Comments || Link || E-Mail|| [275 views] Top|| File under:
Caucasus/Russia/Central Asia
Another Moderate Heard From: Calls to Kill Gays
Earlier this week Chief Mufti Talgat Tadzhuddin warned that Russia's Muslims would stage violent protests if the march went ahead. "If they come out on to the streets anyway they should be flogged. Any normal person would do that -- Muslims and Orthodox Christians alike ... [The protests] might be even more intense than protests abroad against those controversial cartoons."

The march in question is a gay-rights march. The odds that the Muslims who gave the Chief Mufti his position will remove him are nil. Talgat's a moderate by most accounts; notably, he opposed violence over the Danish cartoons.

A different Muslim leader disagreed with Talgat, saying that gays shouldn't be flogged or stoned, because that would be illegal. No mention if it would be immoral, though.
Posted by: Robert Crawford || 02/18/2006 14:38 || Comments || Link || E-Mail|| [277 views] Top|| File under:
Europe
More on the Moroccan al-Qaeda cell
A Belgian court late on Thursday sentenced three Moroccans it found guilty of heading an al-Qaeda linked Belgian cell to a total 20 years behind bars. Abdelkader Hakimi and Lahoussine El Haski got a seven year prison sentence, while Mustafa Lounani, received a six year jail term. The high-security trial was one of Europe's biggest anti-terrorism cases since the September 11 attacks on the United States, and was widely seen as a test of Belgium's new anti-terrorism laws.

The court convicted Hakimi, El Haski and Lounani, all Moroccan nationals resident in Belgium, of leading a Belgian cell belonging to the al-Qaeda linked Moroccan Islamic Combat Group (GICM). The GICM group is suspected by investigators to be linked to deadly bombings in the Spanish capital, Madrid, in March 2004 and in Casablanca, Morocco, in May, 2003.

The court ruled that they had provided logistical support to the group by allowing members to stay with them after the Madrid bombings, and by raising funds. It found eight other men guilty on lesser charges but acquitted two.

Hakimi was convicted of founding the GICM in Maaseik, Belgium, and of being its "unifier". He also coordinated contact between the Belgian GICM cell and French cells, the trial judges said. He is a veteran mujahadeen from Afghanistan and the Balkans.

El Haski, also an Afghanistan veteran, was the cell's theologian and took part in gathering and administering funds, according to the judges.

Lounani was responsible for finding recruits to fight in the insurgency in Iraq, the judges said.

The Moroccans denied that they were members of the GICM cell. Defence lawyers argued the only evidence against some of the accused was that they knew men charged with serious crimes.

The trial began on 3 November last year, and is the first to be covered by Belgium's new anti-terror law. State prosecutors had requested a 10-year sentence for Hakimi and El Haski - the maximum allowed under the new legislation - and eight years for Lounani.

A maximum five-year sentence can be handed down for belonging to a terrorist organisation, the new anti-terror law stipulates.
Posted by: Dan Darling || 02/18/2006 01:13 || Comments || Link || E-Mail|| [268 views] Top|| File under:
Poland rejects Iran's Holocaust review
Stefan Meller, Poland's Foreign Minister, has ruled out allowing any Iranian researchers to examine the scale of the Holocaust committed by the German Nazis on Polish soil during World War II. Polish daily Rzeczpospolita reported on Friday that Iran wants to send researchers to Poland to examine the scale of the Nazi crimes during the war. Meller's remarks came after repeated denials of the Jewish Holocaust by Iranian officials and their suggestions that more research is needed to establish the truth about what happened to European Jews. "Under no circumstances we should allow something like that to take place in Poland," Meller told Polish news agency PAP on Friday. "It goes beyond all imaginable norms to question, even discuss or negotiate the issue."
Posted by: Fred || 02/18/2006 00:00 || Comments || Link || E-Mail|| [262 views] Top|| File under:
Great White North
Ontario says no to religious law
The Canadian province of Ontario passed legislation this week banning all forms of religious arbitration in family matters, including Shariah law. According to National Post, religious arbitration – including the Muslim legal code – has been allowed in Ontario since 1991 and the passage of Bill 27 elicited diverse reaction from religious groups when it was passed.

"I'm overjoyed," said Tarek Fatah, spokesman for the Muslim Canadian Congress. "This is a great victory for all Ontarians because we've finally asserted that there will be one law for all." Fatah, a Pakistani-Canadian said the new legislation was a setback for Islamic fundamentalists, who tried to use Canada's multicultural values to advance a set of laws detrimental to women's rights. "Laws that cannot be debated in Parliament should never be part of public policy," he said.

A spokesman for the Canadian Jewish Congress said that organisation was "extremely disappointed" with the legislation. Mark Freyman said the provincial Liberal government failed to consult with it before announcing changes to the system. He said Jewish courts have dealt with an unknown number of divorce and custody cases in the province since 1991. "We are not aware of any complaints (over that period,)" he said.
Posted by: Fred || 02/18/2006 00:00 || Comments || Link || E-Mail|| [262 views] Top|| File under:
Home Front: Politix
Hagel sez US should be talking with Iran
Sen. Chuck Hagel reasserted his differences with President Bush's foreign policy Thursday, calling in part for a more measured approach to Iran's nuclear ambitions.

Speaking to about 30 journalists who cover the military, the Nebraska Republican said a diplomatic approach was vital to confronting Iran, which has been pressing for nuclear technology.

"I think one thing we ought to be doing is engaging the Iranians. Why aren't we talking to them? That's the essence of good foreign policy," he said. "We must find a way to establish some relationship based on common interests."

Hagel said he was not convinced that military action against Iran was currently a viable option.

"You have to ask yourself what we would get in return. Would we destroy their capability to produce nuclear weapons?" Hagel said. "I don't think so."

U.S. leaders should also take into account the large portion of the Iranian population below the age of 21 who are sympathetic to Western ideals, Hagel said.

"We have to be careful we don't drive those people away from us, and if you attack them, they're sure . . . not going to embrace America and say, 'Thank you very much,'" he said.

Hagel, a consistent critic of Bush's handling of the war in Iraq, also reasserted his belief that a larger, multinational force could have helped ease Iraq's transition to democracy.

"I was saying three years ago, you can't unilaterally make the decision to invade countries," he said. "We are faced with a global challenge and that's going to require a global response. The U.S. can't go it alone."

Progress remains painfully slow in Iraq, as evidenced by decreased electrical output and oil production, as well as continued insurgent attacks and U.S. casualties, Hagel said.

Still, he didn't agree with suggestions that U.S. forces begin withdrawing.

"I think if the U.S. pulls out now, there's a real chance for a civil war in Iraq," he said.

His criticisms of the war in Iraq are based on his experience as a soldier in the Vietnam War, Hagel said.

"As long as I'm here, I owe it to those who died in Vietnam and their families to keep asking tough questions," he said. "Most of both parties were strangely silent during the Vietnam War. So who suffered? All those poor young guys who got chewed up every day."

Hagel also got in a gibe at Vice President Dick Cheney's accidental shooting of a hunting partner last weekend.

Referring to Cheney's repeated draft deferrals during the Vietnam War, Hagel said, "If he'd been in the military, he would have learned gun safety."
Posted by: Dan Darling || 02/18/2006 01:46 || Comments || Link || E-Mail|| [305 views] Top|| File under:
Able Danger yielded counterterrorism tools
The Defense Department did not hamper the transfer of intelligence gleaned from the Able Danger program to other agencies, and the program did, in fact, yield useful tools for the counterterrorism effort, a senior DoD official said here today.

In an interview before testifying at the House Armed Services Committee, Stephen Cambone, undersecretary of defense for intelligence, said an extensive DoD review found that there were no formal requests for Able Danger information before Sept. 11, 2001, from other governmental agencies to DoD. The review also found that no one within DoD did anything to prohibit intelligence information from being transferred, Cambone said.

The Able Danger program was a 15-month planning activity started in October 1999 to develop an information operations plan against transnational terrorism. A review of the program was launched in August 2005 after a military officer who worked with Able Danger came forward with allegations that the program had produced a chart with a photo of Sept. 11 hijacker Mohammed Atta, linking him to a Brooklyn cell of al Qaeda.

The review did not find the alleged chart, or any data from which such a chart would have been derived, Cambone said. A group of 90 people spent about 6,500 hours reviewing documents, searching for information and interviewing people who were involved with the program, he said.

The review also used current technology, which is much improved, to determine if information about Atta was available during the Able Danger time frame, Cambone said. No information was found.

Able Danger was not an operational activity, but was meant to demonstrate how data-mining tools could be used to provide useful information for counterterrorism efforts, Cambone said. The program used open sources on the Internet to gather information about people, events, dates and locations, and then used analysts to sort through the information and look for connections, he explained.

"Able Danger has demonstrated that it's possible to make use of those tools, and do so in a way that's effective," he said. "It has become a useful, but surely not silver-bullet-like instrument."

The information-gathering process used in Able Danger has been transferred to other U.S. government agencies and used to look for intelligence patterns that could help with operations, Cambone said.

Able Danger was the beginning of an effort by DoD to look forward and plan for future terrorist threats, Cambone said, and different agencies have made considerable progress in that area. U.S. Special Operations Command and the Army's Information Dominance Center house state-of-the-art capabilities and other agencies also have the ability to process, analyze, fuse and graphically display data, he said.

"Today these centers are collaborating on a continual basis, enhancing our ability to coordinate and conduct intelligence and operations in counter terrorism, counter proliferation, information operations, and unconventional warfare," he said.
Posted by: Dan Darling || 02/18/2006 01:24 || Comments || Link || E-Mail|| [406 views] Top|| File under:
Clinton urges EU to convict publishers of caricatures
Former US president Bill Clinton on Friday condemned the publication of Prophet Muhammad's (PTUI PBUH) caricatures by European newspapers and urged countries concerned to convict the publishers.


Does "pusillanimous" have one L or two?

Talking to reporters after meeting Prime Minister Shaukat Aziz in Islamabad, Clinton said he disagreed with the caricatures and that the publication was against religious and ethical norms.


... unlike a crucifix in a beaker of piss, or a Madonna smeared with dung...

Clinton said he had no objection to peaceful demonstrations being held worldwide, but this was not the time for violence. He said it was the time to promote inter-faith harmony and stand together on the issue.


It's a time to stand up for your principles, if you have any.

He said the people's religious convictions should be respected at all costs and the media should be disallowed to play with the religious sentiments of other faiths. He said the media could criticise any issue including governments and people, but nobody had the right to play with the sentiments of other faiths.


If you have a free press, you have the right to do precisely that. If you can't do precisely that, you don't have a free press. Q.E.D., Bill.

Clinton said people in the US had also condemned the publication and were deeply concerned over it. He said they respected Islam, as it was the fastest growing religion in the US.
Posted by: Fred & Jackal || 02/18/2006 00:00 || Comments || Link || E-Mail|| [672 views] Top|| File under:
Home Front: WoT
NYC Muslim Group Warns U.S.: 'Your Days are Numbered'
So far, the violent riots that have erupted throughout the Muslim world over the Mohammed cartoons have not been repeated here in the U.S.

But yesterday in New York City, one radical Islamic group was preaching a message that is anything but peaceful.

It wasn't Pakistan or Gaza. It was Manhattan's east side.The group calls itself the Islamic Thinker's Society—ITS, for short. The purpose of the demonstration was to condemn the now infamous cartoons.

But there was another message as well: that Islam will one day dominate the world.

One ITS member said, "We are here to tell you that there is nothing you can do--and that your days are numbered...all of you who disbelieve: speak good, or Allah will silence you."

The protest began in front of the Danish Consulate. ITS members stomped on Danish flags and warned Denmark that it would suffer "Allah's wrath." The group then moved to the German Consulate, where they trampled on German and Israeli flags--and called non-Muslims "scum."

All of this took place under the watchful eye of the NYPD. Onlookers we spoke to were outraged.

"Some people have evolved and matured and become civilized human beings, but they obviously haven't. And unfortunately we're supporting them and protecting them, too," One NYC resident said.

Members of the ITS declined to be interviewed for this story. But off-camera, their leader told CBN News that the group consists of mostly college students who live in New York City.

The Internet journal Worldnetdaily.com has reported that ITS is linked to al-Muhajiroun, a notorious British Islamist group that disbanded in 2004.

That group's former leader--Abu Hamza al-Masri--was convicted in a British court earlier this month of incitement to murder, among other offenses. ITS members deny any connection to al-Muhajiroun, but the black flag flown at ITS rallies--and its goal of a worldwide Islamic state--are identical to those of al-Muhajiroun.

Although this event lacked the violence that has been so prevalent in cartoon protests throughout the Muslim world, the message was eerily similar: America and Europe, your days are numbered.
Posted by: anonymous5089 || 02/18/2006 08:00 || Comments || Link || E-Mail|| [653 views] Top|| File under:
Terror suspects seek removal from solitary confinement
Three Muslim men accused in an elaborate federal sting operation of plotting to provide training and money to terrorists have been held for months in solitary confinement, locked in cells at least 23 hours a day with the lights always on, their lawyers said yesterday.

At a hearing in New York federal court, the lawyers said the harsh conditions have left the men disoriented and diminished their ability to understand the charges against them. The three men are Tarik Shah, a New York jazz musician; Dr. Rafiq Sabir, a doctor from Florida; and Mahmud Faruq Brent, a paramedic from Washington, D.C. A fourth defendant, Abdulrahman Farhane, a Brooklyn bookseller and also a Muslim, was arrested and imprisoned last week.

Edward David Wilford, a lawyer for Mr. Sabir, said all four defendants will ask the judge to review the terms of their confinement and to be put with the general inmate population.

Mr. Shah and Dr. Sabir, who were arrested on May 27, are accused of conspiring to give martial arts training and medical help to al Qaeda operatives. Mr. Brent is charged with having received training in late 2001 in a Pakistan camp belonging to another terror group, Lashkar-e-Taiba.

Mr. Farhane, who has emerged as a central figure in the case, is accused of plotting with an F.B.I. informer to send money overseas to buy weapons and communications equipment for Muslims fighting United States forces in Afghanistan in late 2001. Mr. Shah took part in some of those discussions, according to the charges.

Because of the terror charges in the cases, prosecutors had sent the men to maximum security detention.

None of the men are charged with directly planning or taking part in terrorism. They are said by prosecutors to have spoken about their plans with the informer, a Yemeni named Mohamed Alanssi, who set himself on fire in front of the White House in November 2004, apparently to protest his handling by the F.B.I.

At the hearing, in Federal District Court in Manhattan, the lawyers noted that none of the men has a prior criminal record or been convicted of any crime.

Hassen ibn Abdellah, the lawyer for Mr. Brent, told Judge Loretta A. Preska that Mr. Brent has not been allowed a visit from his family since he was arrested on Aug. 4. Mr. Brent, Mr. Shah and Dr. Sabir are being held at the Metropolitan Correctional Center in Manhattan, while Mr. Farhane is being held at another federal jail in Brooklyn.

Mr. Wilford said that trial evidence that the prosecutors sent to the Manhattan jail on Dec. 19 for the defendants to study was not turned over to any of them by the authorities until late January. He said there have been occasions in which relatives of Dr. Sabir who arrived for visiting appointments at the jail were turned away.

The conditions are "designed to break your will and your ability to focus," Mr. Wilford said. He said he believed that prosecutors had insisted on those conditions because "the buzzword al Qaeda" had been raised in the case.

The courtroom was packed for the hearing yesterday, with relatives and friends of the defendants in long purple and blue robes, the women with full head scarves and the men with their heads covered with caps. When Mr. Brent appeared, his relatives stood up in court and waved and called out to him, saying "God is great," in Arabic.

Mr. Shah appeared at times confused, smiling and laughing as the judge asked for his plea to a new charge of terror financing that was lodged against him last week. All three men pleaded not guilty to a new indictment.

Karl Metzner, a prosecutor, made no comment on the defense complaints about the jail conditions.
Posted by: Dan Darling || 02/18/2006 01:19 || Comments || Link || E-Mail|| [279 views] Top|| File under:
US losing propaganda war to al-Qaeda
The United States lags dangerously behind al Qaeda and other enemies in getting out information in the digital media age and must update its old-fashioned methods, Defense Secretary Donald Rumsfeld said on Friday.

Modernization is crucial to winning the hearts and minds of Muslims worldwide who are bombarded with negative images of the West, Rumsfeld told the Council on Foreign Relations.

The Pentagon chief said today's weapons of war included e-mail, Blackberries, instant messaging, digital cameras and Web logs, or blogs.

"Our enemies have skillfully adapted to fighting wars in today's media age, but ... our country has not adapted," Rumsfeld said.

"For the most part, the U.S. government still functions as a 'five and dime' store in an eBay world," Rumsfeld said, referring to old-fashioned U.S. retail stores and the online auction house respectively.

U.S. military public affairs officers must learn to anticipate news and respond faster, and good public affairs officers should be rewarded with promotions, he said.

The Pentagon's propaganda machine still operates mostly eight hours a day, five or six days a week while the challenges it faces occur 24 hours a day, seven days a week. Rumsfeld called that a "dangerous deficiency."

He lamented that vast media attention about U.S. abuses at Abu Ghraib prison in Iraq outweighed that given to the discovery of "Saddam Hussein's mass graves."

On the emergence of satellite television and other media not under Arab state control, he said, "While al Qaeda and extremist movements have utilized this forum for many years ... we in the government have barely even begun to compete in reaching their audiences."

Rumsfeld also cited the methodical U.S. response to a Newsweek magazine report that interrogators at the U.S. military prison at Guantanamo Bay, Cuba, had placed the Koran, Islam's holy book, on toilets and flushed one down.

After riots around the world killed 16 people, Newsweek retracted the story.

"It was posted on Web sites, sent in e-mails, repeated on satellite television, radio stations for days, before the facts could be discovered," Rumsfeld said.
Posted by: Dan Darling || 02/18/2006 01:15 || Comments || Link || E-Mail|| [425 views] Top|| File under:
Man gets probation for shining laser on planes
A New Jersey man was sentenced to two years probation on Friday after he pleaded guilty to interfering with pilots of an aircraft by shining a hand-held laser into the cockpit of a private jet. David Banach, 39, had originally blamed the prank on his 7-year-old daughter before pleading guilt to the charge of interference with pilots of a passenger aircraft -- a Patriot Act offense that carries a maximum of 20 years in prison.

Banach, a married father of three young daughters, aimed a green laser beam at a chartered Cessna jet carrying six passengers from Boca Raton, Fla., to New Jersey's Teterboro Airport on December 29, 2004. The laser flashes distracted the pilot and co-pilot, causing a temporary loss of vision, according to prosecutors.

U.S. Attorney Christopher Christie said he had not opposed the defense's request for a sentence that did not include prison time. "At no time did we believe that Mr. Banach was involved in terrorism or that he should face a maximum penalty of 20 years in a federal prison," Christie said in a statement.
But 19 years? Well...

"Nonetheless, his conduct posed an immediate threat to innocent lives on an aircraft landing at Teterboro Airport."

Two days after the incident, the pilot of the plane joined law enforcement agents in a helicopter to identify the general location of the laser incident. While circling the area, the helicopter was struck with a laser beam similar to the one in the first incident. Agents turned a power spotlight onto the house where the laser beam emanated from and law enforcement officers on the ground moved in on Banach's house.

At first he blamed his daughter but after a lie detector test and further questioning, Banach admitted he had directed the laser at both the helicopter and the plane.

Posted by: Jackal || 02/18/2006 00:00 || Comments || Link || E-Mail|| [268 views] Top|| File under:
US rejects Guantanamo closure call
The White House has rejected a call from the United Nations for the closure of the Guantanamo Bay detention camp, insisting detainees held there are "dangerous terrorists". A 54-page report published on Thursday detailed the findings of five UN experts who had sought to interview detainees at the detention centre but were refused by American authorities. It recommended the US "close down the Guantanamo Bay detention centre and to refrain from any practice amounting to torture or cruel, inhuman or degrading treatment."

A spokesman for the White House, Scott McClellan dismissed the report as "a rehash" of previous allegations made by lawyers acting on behalf of some Guantanamo detainees. "These are dangerous terrorists that we're talking about that are there," he said, "we know that al-Qaida terrorists are trained in trying to disseminate false allegations." McClellan said the UN makes many serious investigations of human rights abuse but "this was not one of them."
Posted by: Fred || 02/18/2006 00:00 || Comments || Link || E-Mail|| [289 views] Top|| File under:
Norwegian delegate slams caricatures
ISLAMABAD: A delegation of Norwegian Muslims and Christians condemned the publication of blasphemous caricatures of Prophet Muhammad (PTUI pbuh), during a discussion hosted by the Institute of Policy Studies (IPS). The delegation consisted of representatives from the Norwegian Church Aid, Church of Norway and Islamic Council of Norway.


"Look, Maudette! It's the marshmallow people!"

Arne Saeveraas of the Norwegian Church Aid said that Norwegian Christians condemned the blasphemous cartoons and their government had apologised for their publication in the Norwegian newspaper. "We felt the same pain as Muslims and our forum has protested this blasphemous act," said Saeveraas. Commenting on harmony between the Norwegian Muslims and Christians, he said, the Norwegians had set an example for the rest of the world to follow.

Senaid Kobilica, the vice president of the Islamic Council of Norway, said that Muslims have complete freedom in Norway and the Church supports them. "We have had regular meetings with the Church on the issue of caricatures and together we condemn such blasphemous acts," he added.
Posted by: Fred || 02/18/2006 00:00 || Comments || Link || E-Mail|| [267 views] Top|| File under:
Infighting erupts between cartoon protesters
The supporters of Pakistan Muslim League-Nawaz (PML-N) and All Pakistan Islamic Students Federation (APISF) almost came to blows on Friday when APISF supporters started chanting sectarian slogans at a rally held to condemn the publication of blasphemous caricatures in various Western newspapers.

The PML-N top leaders arranged a protest rally at Aabpara Chowk where hundreds of APISF supporters joined them PML-N leader Syed Zafar Ali Shah raised slogans that upset the APISF protesters. The APISF responded with sectarian slogans and demanded action against Zafar Ali Shah. The PML-N bigwigs intervened and asked both parties to remain calm. Later, the PML-N supporters and leaders dispersed peacefully. A heavy contingent of police, which was deployed there to avoid any untoward incident, remained unmoved during the verbal clash.

PML-N Chairman Raja Zafarul-Haq condemned the despicable caricatures and said freedom of press did not mean the freedom to offend religious sensibilities. He slammed the government for not withdrawing Pakistani diplomats from the countries where the offensive caricatures were first published. He declared diplomats from Denmark, Germany, Spain, France and Italy in Islamabad "persona non grata".
Posted by: Fred || 02/18/2006 00:00 || Comments || Link || E-Mail|| [266 views] Top|| File under:
Qazi vows to protest till govt's ouster
Jamaat-e-Islami (JI) Ameer Qazi Hussain Ahmad on Friday vowed to continue the Tahaffuz-e-Namoos-e-Risalat movement till the government's ouster and said that religious organisations would take out a peaceful Shan-e-Mustafa rally on February 19. Delivering Friday sermon at Mansoorah, Qazi Hussain Ahmad said the religious parties did not want to create a law and order situation but warned that the government would be responsible for any such situation if it tried to sabotage the Shan-e-Mustafa rally. The JI leader condemned the arrest and detention of religious workers and common people taking part in rallies.
Posted by: Fred || 02/18/2006 00:00 || Comments || Link || E-Mail|| [277 views] Top|| File under:
Pak opposition walks out to protest arrests
ISLAMABAD: The opposition in the National Assembly staged a token walkout on Friday to protest the arrest of the activists of opposition parties and police cases against their leaders following violent protests against cartoons in Lahore and Peshawar. The Pakistan People's Party Parliamentarians (PPPP), Muttahida Majlis-e-Amal (MMA) and the Pakistan Muslim League-Nawaz (PML-N) claimed that none of their workers or leaders was involved in violence. The opposition lawmakers accused Punjab Police of arresting party workers from their houses and putting the houses of party leaders under siege. They demanded the government withdraw police cases against the party leaders, release workers and arrest "real culprits" behind the violence.

They claimed violence during protests was an outcome of a conspiracy to distort the image of Pakistan abroad and halt protests against the publication of cartoons of the Prophet Muhammad (PTUI peace be upon him), deemed blasphemous by Muslims.
Posted by: Fred || 02/18/2006 00:00 || Comments || Link || E-Mail|| [266 views] Top|| File under:
Musharraf wants Pakistan to be China's back passage corridor
Pakistan wants to act as a trade corridor for Chinese exports to the rest of the world and is also interested in setting up an energy corridor for China, if it is technically feasible, said President Pervez Musharraf. Speaking to a group of Chinese journalists, he said China was helping Pakistan with several development projects that were integral for the country's progress. The development projects would sustain economic activity in the country, alleviate poverty, end unemployment and help fight extremism, he said. He said Pakistan would be extremely happy if the Chinese came into the country for joint ventures, trade and investment.
Posted by: Fred || 02/18/2006 00:00 || Comments || Link || E-Mail|| [275 views] Top|| File under:
International-UN-NGOs
Negroponte sez inter-Muslim debate is the key to the future
Director of National Intelligence John D. Negroponte said yesterday that the future environment for terrorism worldwide will depend more on the outcome of the debate between Muslim extremists and moderates than on the acts of global jihadists such as Osama bin Laden.

"Entrenched grievances such as corruption and injustice and the slow pace of economic, social and political change in most Muslim-majority nations continue to fuel the global jihadist movement," Negroponte said.

In contrast to comments from other Bush administration officials, Negroponte traced the origins of global jihadism to the Afghan-Soviet conflict, when in the 1980s Muslims from around the world, including bin Laden, were brought in with U.S. support to fight the communist invaders.

The jihadist movement born then, Negroponte said, "is today inspired and led by al Qaeda" and is "the preeminent threat to our citizens, homeland interests and friends."

Negroponte, the former U.S. ambassador to Iraq and now President Bush's chief intelligence adviser, also gave a cautious assessment of the situation in Iraq, as he delivered a speech and answered questions at Georgetown University, which presented him with an award for his past service in the diplomatic corps.

In answer to a question, he said that "while there is enmity towards the West in general and towards the United States in particular, a struggle going on within the world of Islam itself may even be the more fundamental struggle that is taking place."

With regard to Iraq, Negroponte said that Sunni-Arab disaffection is likely to continue fueling the insurgency this year while the majority Shiite and Kurdish populations are making political compromise with the Sunnis more difficult by working to protect their separate interests after national elections.

"Although Kurds and Shia were accommodating to the underrepresented Sunnis in 2005, their desire to protect core interests such as regional autonomy and de-Baathification could make further compromise more difficult," Negroponte said, referring to the Kurdish desire to have autonomy in the north and the Shiites to have more control in the south.

While Negroponte was speaking at Georgetown, Bush was covering some of the same subjects in a speech in Tampa. The president's discussion of terrorism focused primarily on the Sept. 11, 2001, attacks and al Qaeda, and contained his traditional refrain that the extremists have to be defeated abroad so the United States does not face them at home.

"These people are cold-blooded killers," Bush said of al Qaeda. "They've made it clear that it's just a matter of time before we vacate parts of the world which they can then occupy in order to be able to plan, plot attacks against the United States of America."

The two men used contrasting language to describe aspects of the situation in Iraq, where Bush said "on the political front they're making progress," and added that the current U.S. ambassador in Baghdad, Zalmay M. Khalilzad, is "making our position known that we want the government to be a unified government."

Negroponte warned that "prospects for economic development in 2006 are constrained by the unstable security situation, insufficient commitment to economic reform on the part of the government and corruption," while Bush said that "businesses are flourishing in Iraq." Negroponte said that "Iraq security forces require better command and control to improve their effectiveness," while Bush said that "there's a command structure -- command and control structure -- getting in place, and this military's getting better and better."
Posted by: Dan Darling || 02/18/2006 01:16 || Comments || Link || E-Mail|| [269 views] Top|| File under:
Israel-Palestine-Jordan
Women MPs vow to change face of Hamas
Fawning al-Guardian story about courageous Hamas women who will fight to make life better for women ... and send her son off to be a splodydope.

Ask Huda Naeem how she intends to use her influence as a newly elected MP for Hamas and she ticks off a list of wrongs done to women in the name of religion. Forced marriage, honour killings, low pay and girls being kept out of school are her priorities for change in the Palestinian parliament. That is when she is not preparing her 13-year-old son to die in the fight against Israel.

"A lot of things need to change," she said. "Women in Gaza and the West Bank should be given complete rights. Some women and girls are made to marry someone they don't want to marry. This is not in our religion, it's our tradition. In our religion, a woman has a right to choose.


"Mahmoud, what is that woman babbling about?"
"I dunno, Achmed, you want I should beat her?"

"As a woman and an MP, there are areas I want to concentrate on but that does not mean we have forgotten our struggle for our homeland, and preparing our children to die when the homeland calls for it."

Mrs Naeem, a 37-year-old social worker at the Islamic University in Gaza City and a mother of four, is one of six women elected to parliament on the Hamas ticket in the Islamist party's landslide victory last month. They will be sworn in when the new parliament opens today.

Women played a crucial role in getting out the vote for Hamas, knocking on doors and often getting a sympathetic hearing. Hamas's strategy to build political support through its social programmes - the provision of health clinics, nurseries and food for the poor - sealed the loyalty of many Palestinian women. "Women are closer to the problems of the society," said Mrs Naeem. "They are the ones who feel the unemployment. They are the ones who have to look after the children when their husbands are in deservedly in prison. They feel well treated by Hamas institutions. Now these women are looking to us, the women in parliament, to change other things."


"It's time we go blow ourselves up!"

Shortly before the election, Hamas launched a women's armed wing and pictured its members brandishing guns and rocket-propelled grenades in its campaign posters. But the women MPs say their priority is reform, not armed struggle.

Jamila Shanti, a philosophy professor at the Islamic University who headed the list of Hamas's women candidates, says the female activists agree on the need to tackle discrimination. "Our first job is to correct this because this is not Islam," she said. "We are going to show that women are not secondary, they are equal to men. Discrimination is not from Islam, it is from tradition. It may not be easy. Men may not agree."


No, I suspect they won't.

Attempts in the last parliament to change laws that impose stiff punishments on women who commit adultery while going easy on men and provide relatively light sentences for "honour killings" of women who are deemed to have disgraced the family, ran into the sand amid resistance from older secular MPs. Islah Jad, a lecturer in women's studies at Birzeit University, says the party is at odds with itself over women's rights. "In 1999, they admitted for the first time that women are oppressed and they have a cause. The second step is to attempt to formulate a kind of vision but it's very unstable. When family law was discussed they approved some reforms: that the age of marriage was 18 and that a woman can put any condition she wants in the marriage contract," she said.

"But when it came to the penal code and the punishment for adultery, [the late Hamas spiritual leader] Sheikh Yassin said it was based on sharia law and shouldn't be touched."


"Everything is based on sharia law, the old sheikh said. Said it was in the Qu'ran and we could look it up. Then he made me fix him dinner."

Many of the male leaders of Hamas favour the extension of sharia to cover civil as well as criminal codes. Some have said they want to segregate schools, others favour a ban on the sale of alcohol. They also want to see women dress in accordance with Islam.


Remember, ladies, blue makes your ankles look fat.

Mrs Naeem says changes should come only after Hamas has taken time to explain the benefits of religious law. "Our sharia is great if it's practised according to its values. It's not like they say about only cutting off hands," she said.

"It's not going to be forceful but anybody who believes in the religion has to be educated in it. At the end, what matters is fighting corruption, not what people wear."


And here comes the most heroic part according to the Guardian writer:

Then there is an issue unlike any other. The most controversial of the newly elected Hamas women is Miriam Farhat, known as the "Mother of Martyrs" after losing three sons fighting Israel. Her campaign video included a scene of her bidding a son goodbye before he died killing five people in a Jewish settlement. Mrs Farhat said later that she wished she had 100 sons to sacrifice as "shaheeds" - Muslims who die in a holy war.

Mrs Naeem, who named her youngest child after a Hamas leader assassinated by Israel, says there is nothing illegitimate about suicide bombers. "[The Israelis] bomb our neighbourhoods with high explosive. What kind of weapons do we have against F16s?" she asked. But would she encourage her own 16-year-old son to die killing Israelis? "Yes, as soon as his homeland calls for it. I am preparing him to be a shaheed," she said.
Posted by: Steve White || 02/18/2006 00:00 || Comments || Link || E-Mail|| [283 views] Top|| File under:
Abbas to ask Hamas to form government, end violence
RAMALLAH, West Bank - The Palestinian parliament will be sworn in on Saturday with Hamas as its majority bloc, paving the way for the Islamist group to form a cabinet despite calls by major world powers to boycott it. Palestinian President Mahmoud Abbas will ask Hamas, whose charter calls for Israel's destruction, to ensure its government recognise interim peace negotiations with Israel and aim to halt violence, Palestinian officials said.

However, Abbas's parliament speech will not explicitly insist on such measures as a condition for forming a cabinet, a top Palestinian official said. "But he will clearly tell Hamas he expects its government to pursue the policies of the previous governments, that it must respect the Authority's signed agreements with Israel and pursue peaceful means to resist occupation," the official told Reuters.


And if you can't trust a Paleo signed agreement, what can you trust?
Posted by: Steve White || 02/18/2006 00:00 || Comments || Link || E-Mail|| [276 views] Top|| File under:
Israel puts off sanctions against Hamas
Interim Israeli Prime Minister Ehud Olmert decided to wait until after Hamas assumes control of the Palestinian parliament to decide on new measures aimed at weakening the militant group, officials said on Friday. Olmert had been poised to announce tougher restrictions on the Palestinians, including a travel ban and a freeze on funding, ahead of Saturday's swearing-in of a Hamas-led parliament.

But Israeli government sources said Olmert deferred a decision until Sunday's cabinet meeting after disagreements between some of his top advisers. Olmert was also urged by the European Union to delay an announcement, a diplomatic source said. Under the plan proposed by the Israeli Defence Ministry, Palestinians would be barred from working in Israel or travelling across Israel between Gaza and the West Bank after a Hamas-led parliament is sworn in on Saturday.
Posted by: Fred || 02/18/2006 00:00 || Comments || Link || E-Mail|| [293 views] Top|| File under:
Science & Technology
Conventional ICBMs
Someone is finally putting conventional warheads on an ICBM. The U.S. Navy is moving forward on this, after decades of it being talked about in several countries. This is part of a new strategy by the United States to be able to respond within hours to a threat, or opportunity, anywhere on the planet. The navy is taking the three ton warhead of the Trident D-5 SLBM (Sea Launched Ballistic Missile) and fitting it with non-nuclear weapons. This could be anything from a dozen or so SDBs (250 pound GPS guided smart bombs), to a single bunker busting weapon.

One major design obstacle is the high re-entry speed of the Trident warhead (over 20,000 kilometers an hour). For sub-munitions (like the SDB), you have to get them slowed down enough so their guidance systems can work. Normally, SDBs are dropped from an aircraft traveling at less than a thousand kilometers an hour. For a bunker buster type bomb, you could use the high speed to advantage (in smashing through the roof of the bunker.) In any event, this type of weapon will be expensive. Currently, Trident D-5 SLBMs cost $66 million each.


This is brilliant. What was not mentioned is that these missiles are destined for the scrap heap, anyway, as they have been eliminated by treaty. However, if they are *used* before the deadline, that is not a problem. Given, of course, that we notify the other nuclear powers of a launch before the fact, so they don't collectively poop themselves.
Posted by: Anonymoose || 02/18/2006 00:00 || Comments || Link || E-Mail|| [272 views] Top|| File under:
Southeast Asia
Indonesian theologian sez pesantren can counter negative image of Islam
Dr. Hosham Dawod, an Islamic theologian of Iraqi descent, was on a tour to five Islamic boarding schools, or pesantren, in East Java recently with the aim of repairing the negative image toward Islam.

The theologian's visit to the Tebuireng Islamic boarding school in Jombang on Tuesday attracted the attention of students.

Those, who were engrossed in reciting the Koran at the school's mosque, stopped to closely watch him leisurely walking toward the custodian's residence, KH Yusuf Hasyim, the youngest son of KH Hasyim Asy'ari, founder of the Nahdlatul Ulama (NU) Muslim organization.

"I'm here to discuss with scholars about many things, including Islamic teachings, which originated from the Middle East," said Dawod, who was accompanied by Emanuel Subangun from the Ganesha Foundation in Jakarta and Hery Haryanto, executive board chairman of the Indonesian Islamic Students Movement (PMII).

The other four Islamic boarding schools visited by Dawod, who resides in Paris, were Ngalah in Pasuruan, Darul Ulum and Manbaul Ma'arif in Jombang and Lirboyo in Kediri.

Dawod's visit is connected to the currently declining image of Muslims around the world, since terrorists, who claimed they were acting on behalf of Islam, hijacked planes and crashed them into buildings in New York City and Washington, DC on Sept. 11, 2001.

Since that tragic day, Islam, which means "religion of salvation", cannot be separated from terrorism, especially when Osama bin Laden, leader of the al-Qaeda terrorist network who was allegedly responsible for the Sept. 11 attacks, has repeatedly carried out terror acts in the name of Islam.

A number of bomb attacks that claimed the lives of hundreds in Indonesia have been perpetrated by similar means: Bali in 2002 and 2005, and the Hotel JW Marriott and the Australian Embassy in Jakarta.

The attacks were purportedly perpetrated by the Jamaah Islamiyah (JI) network, one of al-Qaeda's offshoots in Southeast Asia. Dr. Azahari -- killed during a raid in East Java three months ago -- and Noordin Top are said to be the masterminds behind these terror acts.

The negative image of Islam, according to Dawod, is due to the attitude of Muslims themselves. In Europe, for instance, the image that has already been smeared by various incidents has been exacerbated, especially when Muslims demand a revision in the legal systems.

"Of late, Muslims in European countries have called for a change in the judicial system, which they maintain should be more accommodating to Muslims' interests," Dawod, a theological researcher at the Centre Nationale Research Scientifique (CNRS), told The Jakarta Post.

That is clearly not a wise move, especially as the judicial system in Europe has been enacted without accommodating interests of Islam since the beginning, when Islam had yet to exist on the European continent. Only years after the legal system was established, did Muslim migrant workers arrive in Europe.

Dawod disclosed that in general, dialogs between Muslims and European governments were needed to enhance better understanding among both parties.

Muslims, he explained, need to decide whether they want to understand and be aware that the legal system existed before the presence of Islam in Europe, or choose to return to their homeland or migrate to countries that are more accepting of Islam.

On the other hand "European countries should be aware that they need to refurbish their legal system because there are a large number of Muslims whose rights should be considered," he asserted.

The education systems used at pesantren in Indonesia, according to Dawod, can be used as a model to enhance understanding between Islam and non-Muslims.

"I was amazed to find non-Muslim students and a number of foreign uztad (Islamic teachers), at the Pondok Ngalah pesantren in Pasuruan," said Dawod.

Of the 8,000 students studying at the pesantren, 25 of them are non-Muslims and three of the teachers are Australians. "Its open attitude toward other faiths is a beneficial step to creating better understanding between Muslims and non-Muslims," said Dawod.

Custodian of the Ngalah pesantren, KH Sholeh Bahruddin, disclosed the school's decision to accept non-Muslim students and the opportunity given to Australian teachers to teach there was an attempt to bolster religious tolerance.

"Many non-Muslims visit our school to have dialogs on many issues. They are our friends too," said Sholeh.

According to Sholeh, Muslims throughout the world believe that humans originated from one creation, Adam and Eve. "So, we're all brothers and sisters, and there's no reason for us to become enemies," he said.

Caretaker of the Darul Ulum pesantren in Jombang, M. Zahrul Ashar Asumta, was of the opinion that visits by foreigners to Indonesia to see the education system in Islamic boarding schools first hand was an important step for the development of Islam, because the pesantren teaches many things in life based on religion, and far from the fearful image perceived by the West so far.

"The perception of Islam should be straightened out," Zahrul, who is also the son of Darul Ulum's founder, KH As'ad Amar.
Posted by: Dan Darling || 02/18/2006 01:21 || Comments || Link || E-Mail|| [275 views] Top|| File under:
Malaysia extends Sufaat's detention
Malaysia has extended by two years the detention of a Malaysian suspected of aiding al Qaeda hijackers involved in the Sept. 11 attacks on the United States, his lawyer said on Friday.

Yazid Sufaat, a 42-year-old former army captain, is accused of having provided lodging in the Malaysian capital to two of the hijackers, Khalid al-Midhar and Nawaf al-Hazmi, who were aboard the airliner that hit the Pentagon in 2001.

Malaysia has held Yazid under its strict Internal Security Act, which allows detention without trial, since 2002.

"The detention has been extended for another 2 years from Jan. 31," lawyer Edmund Bon told Reuters. "No reasons were given."

Police say Yazid, who holds a degree in biochemistry from a U.S. university, was also the local contact for Zacarias Moussaoui, who is being tried in the U.S. for conspiracy in the attacks blamed on Osama bin Laden's al Qaeda network.

FBI agents had interviewed Yazid in his cell in 2002.

Malaysia is due to decide by Feb. 22 the fate of 36 other suspected militants being held together with Yazid.

"We will know on Feb. 23 if their detentions are being extended as well," Bon said.
Posted by: Dan Darling || 02/18/2006 01:12 || Comments || Link || E-Mail|| [273 views] Top|| File under:
Bashir To Be Released In June, Says Lawyer
The Indonesian cleric, Abu Bakar Bashir, who inspired the terrorists that carried out the 2002 Bali nightclub bombings killing 202 people, will be released on 1 June, says his lawyer, Wirawan Adnan. In an interview with the Australian Associated Press, Adnan said that he fears that the Australian government might put pressure on Indonesian authorities to keep Bashir in jail. Bashir is serving 30 months in jails for his involvement in the bombings. Australia, which lost 88 citizens in the attacks, blame the Jemaah Islamiyah for the bombings and accuse Bashir of being its spiritual head. Bashir has always denied his involvement in the bombings and in August, to commemorate Indonesia's independence day, he had one month cut off his sentence. "By June 1 he will have served his full 29 months so he will be a free man," Adnan said.

Both Australia and the United States have labelled Bashir a dangerous terror threat. After the 2002 bombings, Bashir was arrested and put on trial in 2003. However the terrorism charges were eventually thrown out and he was instead charged on immigration violations. When he had finished serving that sentence, fresh evidence was produced and he was rearrested and sentenced last year for his involvement in the Bali bombings.

In the interview, Adnan said that the Indonesian government should not attempt to try the same tactics again just before Bashir's release and that the Australian government also should not put pressure on Jakarta to keep him in jail. "Trying to keep him locked up would be ridiculous," the lawyer said adding that it would only make Australia look "foolish" in the eyes of most Indonesians.

Adnan said that his client had told him that "he will forgive the Indonesian government and the Australian government for doing this to him. He will not try to sue the government or anything. He just accepts this is coming from God as part of his struggle. I have faith in him that he is harmless."
Posted by: Fred || 02/18/2006 00:00 || Comments || Link || E-Mail|| [287 views] Top|| File under:
Syria-Lebanon-Iran
Iran also wants US out of Iraq as well as UK out of Basra
Iranian Foreign Minister Manushehr Mottaki demanded on Friday the immediate withdrawal of US forces from Iraq and British troops from Basra, accusing the British soldiers of destabilizing Iraq's second largest city.

Wrapping up a three-day visit to Lebanon, Mottaki said Iran supported the "current political process in Iraq," but he urged the incoming government to control the "escalating terrorism" targeting Iraqi civilians and to push for an immediate end to what he called the US occupation.

"We believe that the presence of the British forces in Basra has destabilized security in this city and has had some negative effects in the form of threats against southern Iran recently," Mottaki said.
Posted by: Dan Darling || 02/18/2006 01:52 || Comments || Link || E-Mail|| [290 views] Top|| File under:
Rice: Iran is global terror 'banker'
The Iranian government is a "central banker" for global terrorism and working with Syria to destablise the Middle East, the US Secretary of State has said. Speaking in testimony to the US Senate on Thursday, Condoleeza Rice signaled the US intention to step up the diplomatic offensive against Iran, saying the threat it posed went beyond its controversial nuclear programme. "It's not just Iran's nuclear programme but also their support for terrorism around the world. They are, in effect, the central banker for terrorism," she told the Senate Budget Committee.

Rice's comments came a few days before a planned trip to the Middle East, during which she plans to hold talks with regional allies on containing a regime she said was bent on "political subversion, terrorism, and support for violent Islamist extremism." Claiming success for recent US efforts to haul Iran before the UN Security Council for its nuclear activities, she added that it was not possible just to address Iran's nuclear program "in a vacuum".

"Perhaps one of the biggest challenges we face is the policy of the Iranian regime, which is a policy of destabilization of the world's most volatile and vulnerable region," she said. "It is Iran's regional policies that really are concerning as we watch them, with their sidekick Syria, destabilizing places like Lebanon and the Palestinian territories and, indeed, even in southern Iraq."
Posted by: Fred || 02/18/2006 00:00 || Comments || Link || E-Mail|| [255 views] Top|| File under:
Iran sets terms for UN nuclear checks
Iran is ready to ask its parliament to ratify an accord allowing UN inspectors to resume snap checks of its nuclear facilities on certain conditions, Iran's embassy in Paris said on Friday. The Iranian statement, which came the day after France accused Iran of pursuing a secret military nuclear programme, sketched out a three-stage process to end a standoff with the international community over Iran's nuclear programme. Ratification of the Additional Protocol of the nuclear Non-Proliferation Treaty (NPT), which gives the UN nuclear watchdog greater powers to inspect suspected nuclear facilities, has been a key demand made of Tehran by Western nations.

Iran, which began implementing the protocol in 2003, but has never presented it to lawmakers for ratification, stopped applying it this month after the board of the International Atomic Energy Agency (IAEA) voted to report Tehran to the UN Security Council. The embassy statement linked the new offer to the West accepting its use of "modern centrifuges, proposed by some US and British scientists, which permit only limited enrichment. "If such guarantees were accepted, Iran would agree to submit to parliament for ratification the additional protocol," it said.
Posted by: Fred || 02/18/2006 00:00 || Comments || Link || E-Mail|| [269 views] Top|| File under:
Who's in the News
90
[untagged]
Bookmark
E-Mail Me
The Classics
The O Club
Rantburg Store
The Bloids
The Never-ending Story
Thugburg
Gulf War I
The Way We Were
Bio
Merry-Go-Blog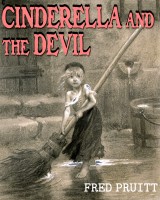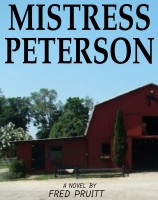 On Sale now!


A multi-volume chronology and reference guide set detailing three years of the Mexican Drug War between 2010 and 2012.

Rantburg.com and borderlandbeat.com correspondent and author Chris Covert presents his first non-fiction work detailing the drug and gang related violence in Mexico.

Chris gives us Mexican press dispatches of drug and gang war violence over three years, presented in a multi volume set intended to chronicle the death, violence and mayhem which has dominated Mexico for six years.
Click here for more information


Meet the Mods
In no particular order...


Steve White
Seafarious
Pappy
lotp
Scooter McGruder
john frum
tu3031
badanov
sherry
ryuge
GolfBravoUSMC
Bright Pebbles
trailing wife
Gloria
Fred
Besoeker
Glenmore
Frank G
3dc
Skidmark
Alaska Paul



Better than the average link...



Rantburg was assembled from recycled algorithms in the United States of America. No trees were destroyed in the production of this weblog. We did hurt some, though. Sorry.
3.237.254.197