Africa Horn
Security Council Split on Darfur Conflict
UNITED NATIONS (AP) - The U.N. Security Council remained divided Monday on imposing punitive measures over the conflict in Darfur despite calls for sanctions against Sudanese allegedly blocking peace in the region.

U.S. Ambassador John Bolton, on the next to last day of the U.S. presidency of the council, scheduled a closed-door meeting to discuss a report by a U.N.-appointed panel that recommended sanctions against key figures from all groups. Most of the 15-member council were in favor of sanctions, led by the United States, Britain, France and Denmark - but Qatar, China, and Russia were strongly opposed, council diplomats said. Qatar is the only Arab member of the council, China is a major buyer of Sudanese oil, and Russia traditionally opposes sanctions.

The council heard a report from Greece's U.N. Ambassador Adamantios Vassilakis, who chairs the sanctions committee on Sudan. The committee - which includes all 15 council members - ``does not agree with the recommendations'' of the U.N.-appointed panel which called for sanctons against all the parties in the conflict. Human rights groups have also called for sanctions. Bolton told reporters after the meeting that some committee members, whom he didn't name, don't agree with the recommendations for sanctions. But he said ``it will be not very far from now'' that the council will have to make a decision.

The report by the four-member panel included a confidential list of names to the Security Council committee of its recommendations for sanctions, including all parties. Bolton expressed the council's concern that some names had been published in the media. Qatar, China and Russia are now insisting that the sanctions committee establish criteria to determine who should be subject to sanctions, which some supporters view as a sneaky, underhanded delaying tactic, council diplomats said, speaking on condition of anonymity because the meeting was closed.

Bolton said he told the council that it should mean what it says - and carry out its resolutions. ``If the council doesn't mean what it says and isn't willing to take steps to persuade people to follow what it says, its credibility will decline,'' he said. ``People need to consider that consequence.''


The UN did that decades years ago and has lived with the consequences ever since.

This month, the United States also failed to get council approval for a U.N. peacekeeping force to replace African Union troops now deployed in Darfur. Many council members want to wait for a formal request from the African Union, which is scheduled to meet on March 3.


And then they'll wait longer.
Posted by: Steve White || 02/28/2006 00:00 || Comments || Link || E-Mail|| [234 views] Top|| File under:
Arabia
Al-Qaeda Attack on Abqaiq: The Vulnerability of Saudi Oil
The February 24 attack by al-Qaeda on Saudi Arabia's giant oil processing facility at Abqaiq failed. At least two of the attackers were killed, along with two security guards. On February 27, Saudi authorities said they had killed another five terrorists linked to the Abqaiq attack in a clash in Riyadh, and they were interrogating a further suspect. The failure of the attack and the reported success of the subsequent counterterrorist operation give the impression of Saudi efficiency, but it should at least as much serve as a warning. The planned attack, targeting the world's largest oil exporter, should give impetus to President Bush's determination, declared in his January State of the Union address, to wean the United States off foreign oil.
The Abqaiq incident was the first direct attack by al-Qaeda on a Saudi oil installation, although Osama bin Laden, in a December 2004 audio message, had called for attacks against oil, and his deputy, Ayman al-Zawahiri, repeated the call in autumn 2005. In a website message claiming responsibility for the Abqaiq attack, "al-Qaeda in the Arabian Peninsula" said it was part of al-Qaeda's "war against the Christians and Jews to stop their pillage of Muslim riches and part of the campaign to chase them out of the Arabian peninsula."

Conflicting Reports

According to official Saudi statements, security precautions worked. Two vehicles were stopped at a checkpoint. Guards opened fire and both vehicles blew up, apparently because of the explosives they were carrying. Unofficial reports quoted by news agencies speak of the vehicles bearing Saudi oil company logos with drivers in uniform getting through one set of gates and being stopped by suspicious guards at a second. Several hours of gunfire followed the explosions, according to these reports, suggesting other terrorists giving covering fire or acute nervousness by guards.

However, initial reports are not always the full story, as illustrated by recent terror episodes in Saudi Arabia. When the U.S. consulate in Jeddah was attacked in 2004, the reaction of the Saudi security forces was initially praised. Subsequently a clip of the security video footage of the attackers' car trying to enter the consulate gate was broadcast by an American television network; it showed members of the Saudi national guard abandoning their weapons and running away.

In theory, Saudi oil facilities are among the best guarded installations in the kingdom. The state owned company, Saudi Aramco, employs what is effectively a private army to provide security. Saudi Aramco's force reportedly is backed up by eight different official security agencies, but this is possibly a recipe for confusion. As it is, the previously all-powerful Saudi interior minister, Prince Nayef, is reported by diplomats to have been politically sidelined. In the Saudi tradition, no official statement has been made, but many of Nayef's previous responsibilities have been transferred to his son—the assistant minister—Prince Mohammed bin Nayef, now effectively the minister for counterterrorism.

Abqaiq is an important symbolic target but a difficult installation to knock fully out of commission. It is the largest oil processing plant in the world and handles more than half Saudi Arabia's daily exports. Stretching over a wide area, the processing plant removes water, gas, sulfur, and other impurities from freshly pumped crude oil so that it can be loaded onto tankers for shipment across the world. Apart from being well protected by fences and electronic security devices, it is also said to have been designed with built-in redundancy, meaning damage need not reduce the quantity of oil processed. Besides ground attack, Saudi authorities are said to have anticipated the possibility of a hijacked aircraft being crashed into the plant. Saudi air force F-15s are reported to be on continual standby.

Saudi authorities will likely be relieved that at least the two terrorists killed in the initial attack were known to authorities beforehand—their names were on a most wanted list released last year. So far, diplomats say, every al-Qaeda attack in the kingdom has been forensically linked to known networks. Officials in the kingdom are said to be dreading the "bleedback" from Iraq of battle-hardened Saudi jihadist fighters who might be unknown to the Saudi security agencies. The Saudis are also well aware that beating the challenge of al-Qaeda requires more than just effective intelligence and counter measures. Prince Mohammed bin Nayef, the assistant interior minister and effective counterterrorism chief, has told diplomats that only 20 percent of the problem can be tackled with police work; the other 80 percent must be combated by countering the deviancy of al-Qaeda's interpretation of Islam.

Challenge for U.S. Policy

Saudi Arabia is proud of its reputation as a reliable oil supplier as well as its status as the largest supplier of crude oil to the world market. With exports of other major producers like Nigeria and Iraq affected by insurrection, the official U.S. interest is that Saudi exports should be maintained and make up for any market shortfall. Hence, presumably, the fulsome praise in the aftermath of the attack by U.S. ambassador to Saudi Arabia James Oberwetter, who posted a message on his embassy website giving "considerable credit" to the Saudi Government and Saudi Aramco. "When [the security systems] were needed, those systems worked," Oberwetter wrote.

But Washington must be keenly aware that Saudi oil production remains extremely vulnerable to sabotage. A Saudi police raid on a terrorist hideout last year reportedly uncovered copies of maps and plans of the prestigious, newly producing field of Shaybah. At particular risk also must be the estimated twelve thousand miles of pipelines in the kingdom. Blowing up pipelines in Iraq has been a visible sign of the insurgency; though the pipeline damage is often quickly repaired, the attacks have contributed to the lack of recovery in Iraqi oil exports.

Last week President Bush spent two days traveling and giving speeches about his new energy policy, noting, "Some of the nations we rely on for oil have unstable governments or fundamental differences with the United States." That formulation carefully avoids naming Saudi Arabia, which is apprehensive about his plans. The Abqaiq attack, though unsuccessful, should serve as an additional argument for advancing as quickly as possible to the target of reducing dependence on oil from unstable regions.


Posted by: DepotGuy || 02/28/2006 15:50 || Comments || Link || E-Mail|| [408 views] Top|| File under:
Al-Qaeda's Soddy oil targets
At a time of record-high oil prices, analysts are beginning to consider the implications of possible terrorist attacks on Middle Eastern oil facilities. The crown jewel of these facilities is Saudi Arabia's oil production infrastructure. It is worth noting that Saudi Arabia possesses 261.9 billion barrels of proven oil reserves.

On January 19, al-Qaeda leader Osama bin Laden broke a 14-month-long silence to warn that his organization is preparing further attacks against Western targets. Bin Laden said, "The war against America and its allies will not be confined to Iraq…As for similar operations taking place in America, it's only a matter of time. They are in the planning stages, and you will see them in the heart of your land as soon as the planning is complete" (al-Jazeera, January 19).

Saudi Arabia and its oil have long been in bin Laden's thoughts; in 1996, he said, "The ordinary Saudi knows that his country is the largest oil producer in the world, yet at the same time he is suffering from taxes and bad services…Our country has become a colony of America…Saudis know their real enemy is America" (UPI Intelligence Watch, March 21, 2005).

Neighboring Iraq demonstrates the crippling effects of an insurgency on oil installations. Since June 2003, there have been 298 recorded attacks against Iraqi oil facilities (Institute for the Analysis of Global Security, http://www.iags.org/iraqpipelinewatch.htm). As of December 2005, Iraqi production was averaging around 1.9 million barrels per day as compared with its January 2003 2.58 million barrels per day production rate (U.S. Energy Information Administration, December 2005). Moreover, the costs of infrastructure attacks are becoming staggering, with the Iraqi oil ministry announcing on February 19 that insurgent attacks had cost the oil industry $6.25 billion in lost revenue during 2005.

Aside from Saudi crude oil production capacity being the world's largest, at 10.5-11 million barrels per day, Saudi Arabia, along with the United Arab Emirates, controls the world's only significant excess production capacity, an extra 2.5-3 million barrels per day. This makes the kingdom the world's only guarantor of liquidity in the oil market. The Saudi economy is heavily dependent on energy, with oil export revenues bringing in around 90-95 percent of total Saudi export earnings, and generating around 40 percent of the country's gross domestic product.

The country's hydrocarbon infrastructure, with its massive production fields, ports and 10,000 miles of pipelines, presents a number of opportunities for potential attackers, whose success would have implications far beyond the kingdom, driving the world into recession or depression as energy costs soar.

Over half of Saudi Arabia's oil reserves are contained in just eight massive fields, including the huge 130-mile long, 20-mile wide Ghawar field, covering 2,600 square miles. Ghawar alone accounts for nearly half of Saudi Arabia's total oil production capacity. Aramco's skein of pipelines depends on 30 pumping stations, powered by six generators, which would shut down the flow if destroyed. Port facilities are concentrated on a 20-mile stretch of Persian Gulf shoreline from Juaymah to al-Khobar.

Saudi Arabia's offshore Safaniya oilfield is the largest of its kind in the world, with estimated reserves of 35 billion barrels. Continuing the trend toward gigantism, the Abqaiq refinery 25 miles inland from the Gulf of Bahrain processes about two-thirds of Saudi Arabia's crude oil. On the Persian Gulf, Saudi Arabia's Ras Tanura facility is the world's largest offshore oil loading facility, accounting for a tenth of the world's daily oil supply. A second loading facility is at Ras al-Juaymah, while Yanbu terminal is located on the Red Sea, supplied from Abqaiq via the 750-mile East-West pipeline.

Terrorist attacks could be easily launched against onshore facilities and tankers. Over 60 percent of the world's oil is shipped on 3,500 tankers through a small number of "chokepoints" including the Strait of Hormuz, which alone transits 13 million barrels of oil per day.

Al-Qaeda has already carried out maritime attacks on both warships and tankers. On October 6, 2002, the 299,364 DWT-ton French Very Large Crude Carrier (VLCC) tanker Limburg, carrying a cargo of 397,000 barrels of crude from Iran to Malaysia, was rammed by an explosives-laden boat off the port of Ash Shihr at Mukalla, 353 miles east of Aden. A crewman was killed and the double-hulled tanker was breached. The impact on the Yemeni economy was immediate, as maritime insurers tripled their rates.

Al-Qaeda issued a statement following the attack warning that it "was not an incidental strike at a passing tanker but...on the international oil-carrying line in the full sense of the word," prompting the U.S. Navy's Maritime Liaison Office in Bahrain to issue a warning stating that "Shipmasters should exercise extreme caution when transiting...strategic chokepoints such as the Strait of Hormuz, or Bab el-Mandeb, or...traditional high-threat areas such as along the Horn of Africa."

Al-Qaeda's cadre of maritime specialists recently received a boost when on February 3, 23 prisoners escaped from a jail in Sanaa. Five days later, Interpol issued a global security alert, a Red Notice, to its 184 member states, as law enforcement officials believe that at least 13 of the fugitives have links to al-Qaeda. Among those who broke out of the prison was Jamal al-Badawi, who was serving a 10-year sentence for his part in the October 12, 2000 bombing of the destroyer USS Cole in Aden harbor during a refueling stop; 17 sailors died and 39 more were injured in the attack.

The most worrisome scenario revolves around al-Qaeda crashing a hijacked commercial passenger jet into an oil installation. To consider just one scenario, a jetliner crashing into the Ras Tanura facility could remove 10 percent of the world's energy imports in one shot.

Former CIA agent Robert Baer has considered the implications of terrorist attacks on Saudi oil facilities, writing, "At the least, a moderate-to-severe attack on Abqaiq would slow average production there from 6.8 million barrels a day to roughly a million barrels for the first two months post-attack, a loss equivalent to approximately one-third of America's current daily consumption of crude oil. Even as long as seven months after an attack, Abqaiq output would still be about 40 percent of pre-attack output, as much as four million barrels below normal—roughly equal to what all of the OPEC partners collectively took out of production during the devastating 1973 embargo" (see Robert Baer's Sleeping with the Devil: How Washington Sold our Soul for Saudi Crude). An al-Qaeda assault on Abqaiq would have the added propaganda effect of killing Americans. Abqaiq is an oil-company town; in 2005, nearly half of its approximately 2,000 inhabitants were U.S. citizens.

In the last few years, the Saudis have moved to tighten security around their oil installations. Unlike in Iraq, where insurgent attacks are focused mainly on the country's hydrocarbon infrastructure, thus far al-Qaeda attacks in Saudi Arabia have focused on "soft targets," namely the 3,000 foreign oil workers employed in the kingdom.

On December 16, 2004, bin Laden released an audiotape making an explicit connection between U.S. forces in Iraq and the region's oil reserves; in the audiotape, he praised the terrorists who attacked the U.S. Consulate in Jeddah. Bin Laden said, "Targeting America in Iraq in terms of economy and losses in life is a golden and unique opportunity. Do not waste it only to regret it later. One of the most important reasons that led our enemies to control our land is the theft of our oil. Do everything you can to stop the biggest plundering operation in history—the plundering of the resources of the present and future generations in collusion with the agents and the aliens...Be active and prevent them from reaching the oil, and mount your operations accordingly, particularly in Iraq and the Gulf, for this is their fate" (BBC, December 16, 2004). Three days later, the "al-Qaeda Organization in the Arabian Peninsula" posted a message on its website urging its members "to strike all foreign targets and the hideouts of the tyrants to rid the peninsula of the infidels and their supporters. We call on all the mujahideen to target the sources of oil which do not serve the Islamic nation but serve the enemies of the nation" (Agence France Press, December 19, 2004).

Judging by al-Qaeda's pronouncements, an attack on Saudi Arabian oil facilities seems to be only a matter of time. In terms of the global impact of such a strike, Robert Baer provides an extreme but not altogether improbable scenario: "Such an attack would be more economically damaging than a dirty nuclear bomb set off in midtown Manhattan or across from the White House in Lafayette Square…[and] would be enough to bring the world's oil-addicted economies to their knees, America's along with them."
Posted by: Dan Darling || 02/28/2006 02:29 || Comments || Link || E-Mail|| [255 views] Top|| File under:
Yemen's passive role in the war on terrorism
For the past five years, Yemen has been what is best described as a passive partner in the U.S.-led war on terrorism. It has taken a number of steps to limit the activities of al-Qaeda and other like-minded groups within the country, but most of these have been at the behest of the U.S., and it is often schizophrenic in its pursuit of Islamic militants. In April 2004, Prime Minister Abd al-Qadir Bajammal claimed that Yemen had eradicated 90 percent of the al-Qaeda organization in the country. Yet rumors that factions within the country's political and security establishment assisted in the recent jailbreak of 23 militants, including prominent figures in the attacks on the USS Cole and the Limburg, have once again raised questions about Yemen's reliability as an ally in the war on terrorism (Terrorism Focus, February 7).

In the immediate aftermath of the September 11 attacks, Yemen was often mentioned in the same breath as Afghanistan as a possible hideout for al-Qaeda. Many Yemenis, including prominent government officials, felt their country was next on a "hit list" after the U.S. finished in Afghanistan. That fear has been expressed more recently by President Ali Abdullah Saleh, during a speech in Aden in December 2005, when he claimed that he dissuaded the U.S. from occupying the country following the attack on the USS Cole in October 2000 (al-Arabiya, December 1, 2005).

The country's fears stemmed from a long and close history with Islamic militants. Following the withdrawal of Soviet troops from Afghanistan in 1989, many of these fighters—known as Afghan Arabs—made their way back to their countries of origin, full of religious zeal and the thrill of victory, and eager to replicate their successes at home. The governments of the Arab world, however, were not as excited with the prospect of a local jihad within their borders. Massive crackdowns by many of these governments forced a number of the Afghan Arabs to flee their countries yet again. Many of them seized on an apocryphal hadith of the Prophet Muhammad: "When disorder threatens, seek refuge in Yemen." Even Osama bin Laden has alluded to the ideas expressed in the hadith and the situation in Yemen during the mid-1990s when he told Abd al-Bari Atwan of al-Quds al-Arabi in an interview in November 1996 that he would like to live in Yemen because it was one of the few places in the Arab world where one could still breathe the air of freedom.
Continued on Page 49
Posted by: Dan Darling || 02/28/2006 02:27 || Comments || Link || E-Mail|| [254 views] Top|| File under:
"We are fighting them in the Name of Islam"
Yousef Al-Qaradhawi: "Our war with the Jews is over land, brothers. We must understand this. If they had not plundered our land, there wouldn't be a war between us."


"It's all the Joooooooos' fault; they dared to try and establish a haven from persecution!"




Now, his lips fell off periodically, so he had to go to a hospital to have them reattatched, and then return to continue the speech.


"We are fighting them in the name of Islam, because Islam commands us to fight whoever plunders our land, and occupies our country. All the school of Islamic jurisprudence - the Sunni, the Shi'ite, the Ibadhiya - and all the ancient and modern schools of jurisprudence - agree that any invader who occupies even an inch of land of the Muslims must face resistance. The Muslims of that country must carry out the resistance, and the rest of the Muslims must help them. If the people of that country are incapable or reluctant, we must fight to defend the land of Islam, even if the local [Muslims] give it up.


"It's ours, Precious. They stole it!"


"They must not allow anyone to take a single piece of land away from Islam. That is what we are fighting the Jews for. We are fighting them... Our religion commands us... We are fighting in the name of religion, in the name of Islam, which makes this Jihad an individual duty, in which the entire nation takes part, and whoever is killed in this [Jihad] is a martyr. This is why I ruled that martyrdom operations are permitted, because he commits martyrdom for the sake of Allah, and sacrifices his soul for the sake of Allah.
Why couldn't Mohammed (May his gummas heal) (May the Lord have mercy on his soul) have kept his day job?
"We do not disassociate Islam from the war. On the contrary, disassociating Islam from the war is the reason for our defeat. We are fighting in the name of Islam."


Fat lot of good it'll do you Mad Mullahs. To borrow the slogan from an LLL bumper sticker, you're making enemies faster than you can kill them.


"They fight us with Judaism, so we should fight them with Islam. They fight us with the Torah, so we should fight them with the Koran. If they say 'the Temple,' we should say 'the Al-Aqsa Mosque.' If they say: 'We glorify the Sabbath,' we should say: 'We glorify the Friday.' This is how it should be. Religion must lead the war. This is the only way we can win."


It would be a rather Pyrrhic victory for your souls.


"Everything will be on our side and against Jews on [Judgment Day]; at that time, even the stones and the trees will speak, with or without words, and say: 'Oh servant of Allah, oh Muslim, there's a Jew behind me, come and kill him.' They will point to the Jews. It says 'servant of Allah,' not 'servant of desires,' 'servant of women,' 'servant of the bottle,' 'servant of Marxism,' or 'servant of liberalism'... It said 'servant of Allah.'


Given what the rocks say, it sounds to me more like "servant of Haman."


"When the Muslims, the Arabs, and the Palestinians enter a war, they do it to worship Allah. They enter it as Muslims. The hadith says: 'Oh Muslim.' It says 'oh Muslim,' not 'oh Palestinian, Jordanian, Syrian, or Arab nationalist.' No, it says: 'Oh Muslim.' When we enter [a war] under the banner of Islam, and under the banner of serving Allah, we will be victorious."
Posted by: Korora || 02/28/2006 0:00 || Comments || Link || E-Mail|| [338 views] Top|| File under:
Britain
Muslims who want sharia law 'should leave'
Muslims who wish to live under a system of sharia law should leave Britain, the chairman of the Commission for Racial Equality suggested yesterday. Speaking in the wake of demonstrations against Danish cartoons depicting the prophet Muhammad, Sir Trevor Phillips said those living in the UK had to accept that British values include a commitment to freedom of speech, even if that means offending people.

"What some minorities have to accept is that there are certain central things we all agree about, which are about the way we treat each other - that we have an attachment to democracy, that we sort things out by voting not by violence and intimidation, that we tolerate things that we don't like," he told ITV1's Jonathan Dimbleby programme. "Short of people menacing and threatening each other, we have freedom of expression. We allow people to offend each other."

Sir Trevor - who stirred controversy with his attacks on multi-culturalism and calls on ethnic minorities to integrate - said a consequence of freedom of speech was that non-Muslims must accept imams' right to denounce homosexuality. He rejected the idea that British Muslims should be allowed to live under sharia law in their communities. "I don't think that's conceivable," he said. "We have one set of laws ... and that's the end of the story. If you want to have laws decided in another way, you have to live somewhere else." Sir Trevor said he wanted to promote a sense of "Britishness" in the UK. "One point of Britishness is that people can say what they like about the way we should live, however absurd, however unpopular it is," he said.
Poll: 40% of Muslims want sharia law in UK
Posted by: ed || 02/28/2006 13:23 || Comments || Link || E-Mail|| [263 views] Top|| File under:
Galloway: MoToons "worse than the 11 September attacks in the US and the 7/7 incidents"
George Galloway has given a nice interview to El Khabar newspaper in Algeria. There is an English language extract from it here, but BBC Monitoring has produced a full translation of the article, which I've reproduced below. If you can't be bothered to read all of it, here are the choice passages.

The MoToons:

Halimi: Mr Galloway! Let us deal with the core of the issue immediately. What is your personal position and that of your party towards the events and the demonstrations which have been taking place in the Muslim world against the publication of cartoons depicting the prophet?
...
Galloway: Personally, I condemn these barbaric and evil acts. Today, the objective of the Western states is to control the oil of the Muslims whatever the price. In fact, the cartoons published in Denmark did not surprise me because the Western states have been waging fierce attacks against Islam for years. These began by humiliation, insults and then occupation. Today they reached the point of ridiculing the prophet. This incident is worse than the 11 September attacks in the US and the 7/7 incidents in London. Therefore, today it is the right of Muslims to express their anger and to defend their right and faith.

The future of RESPECT:

Halimi: Is it possible to tell us how the Respect party will perform in the next elections?

Galloway: [smiles and says in Arabic] Praise be to God. [Then in English] Our party will be very strong in these elections. The proof is the fact that I am an MP. In the near future, Respect will become one of the strongest political parties in Britain.

On his personal faith:

Halimi: Many people are wondering where you derive this strength with which you speak and defy the powerful. Is there a secret power behind you?

Galloway: [in Arabic] This strength comes from God.

Halimi: You constantly use nice Arabic words, in addition to your relations with Arabs and Muslims. Does that mean that you have converted to Islam but you cannot admit that publicly?

Galloway: [shaking his head] This issue is between me and God. This answer is directed at you, the Algerian journalist, and at everyone who asks me this question.

There is loads more larf-a-minute stuff in this vein from the Hero of 1.2 Billion Muslims in the full post.
Posted by: tipper || 02/28/2006 10:37 || Comments || Link || E-Mail|| [269 views] Top|| File under:
Down Under
Aussie Liberals caught emailing Mohammad cartoons
The Liberal MP charged with selling the Howard Government's message on multiculturalism has been embarrassed by his own branch members distributing the cartoon of Mohammed that sparked deadly protests worldwide.


What's to be embarrassed about? They're not Muslims, and Muslims aren't in charge of them.

Andrew Robb, the federal member for the Victorian seat of Goldstein and recently appointed Parliamentary Secretary for Immigration and Multicultural Affairs, confirmed yesterday that he demanded action after his Brighton party branch distributed the offending images. The 200-strong Brighton branch published the offending cartoons in an email newsletter just days before violent protests over the images in Nigeria in which 16 people were killed.


The contents of Australian emails had nothing to do with the Nigerian riots. Even if the Nigerians had been aware of the emails and rioted over them, the emails still wouldn't have been any of their damned business.

Mr Robb, who coincidentally spent yesterday in talks with Muslim leaders in Canberra, told The Australian that email distribution of the Mohammed cartoons was "offensive".


To whom? To the recipients? Or to the people they weren't directed to?

In a letter to Victorian Liberal Party state director Julian Sheezel, Mr Robb, a former federal Liberal Party director, demanded "appropriate action" be taken over the caricatures of the prophet Mohammed.


Yeah. Have a beer and forget about them.

"It's provocative and offensive. I feel strongly that the attachment runs counter to the advice of the Prime Minister that the right to freedom of speech is an essential right, but one which must be exercised responsibly and sensitively," he wrote.


If it's free, you can exercise it any way you damned well please. If you can't, it's not free.

However, Mr Robb defended the "naive" branch member who emailed the cartoon to other party members. "If someone does try to tar-and-feather the young bloke, I will defend him," he said. "He's upset and remorseful."


At the risk of repeating myself, have a beer and forget about it.

Mr Sheezel said he had counselled the Brighton branch president and secretary to prevent further circulation of the "offensive material".
Posted by: Oztralian || 02/28/2006 20:59 || Comments || Link || E-Mail|| [246 views] Top|| File under:
'Jihad Jack' to Appeal Conviction
An Australian known as "Jihad Jack" who became the first to be found guilty under tough new anti-terrorism laws is to appeal against his conviction on charges of receiving funds from an associate of Osama Bin Laden, his lawyer said yesterday.
Posted by: Fred || 02/28/2006 00:00 || Comments || Link || E-Mail|| [241 views] Top|| File under:
Europe
Gang leader confesses to grisly murder of French Jew
A Paris gang leader was arrested overnight in Abidjan and has confessed to the kidnap, torture and murder of a young French Jewish man, Ivorian investigators said on Thursday, in a case that has horrified France. Youssouf Fofana, 25, who fled to Ivory Coast shortly after the dying Ilan Hamili was found on February 11, could be extradited back to France by the end of the day, according to French Prime Minister Dominique de Villepin. "He has French nationality. He has been arrested by the Ivorian police. [French] police investigators are on the scene, so we believe he could be repatriated to France in the coming hours," Villepin told Canal Plus television, referring to Fofana. "This is an odious crime, and it is therefore important that justice be rapidly carried out," he said.

However, Abidjan state prosecutor Raymond Tchimou was quoted by the French daily Le Monde as saying that the process could take longer. "Extradition can be a drawn-out process. We need to get all the documents together ... We will go as quickly as we can. He could be back in France by the end of the week," Tchimou was quoted as saying. Ivorian police said that Fofana - a convicted petty criminal of Ivorian origin - had admitted taking part in Halimi's kidnap and murder. But they said that "he denies any anti-Semitic dimension" to the crime.
Posted by: Fred || 02/28/2006 16:42 || Comments || Link || E-Mail|| [376 views] Top|| File under:
A threat to the Italian general elections?
The upcoming general elections in Italy, scheduled for April 9, present a perfect opportunity for Islamic militants to disrupt the Italian political process and destabilize a key U.S. ally by staging a massive terrorist attack.

On January 24, the director of Italy's Military Intelligence and Security Service (SISMI), Nicolò Pollari, officially addressed the issue of possible terrorist attacks against Italy at a hearing before the parliamentary committee for oversight of secret services (COPACO). The government's key figure, Deputy Secretary Gianni Letta, also attended the conference. Moreover, on February 17, Rome's secret services stated in their six-month report to parliament that the riskiest time for an attack would be either during the Winter Olympic Games (February 10-26) or just before the elections.

Although worries about terrorist threats to Turin's Winter Olympic Games have attracted the most global media attention, Pollari said that the upcoming April 9 legislative elections (followed by the election for a new head of state) are also a high-risk event in light of information collected by the Italian intelligence community. Pollari added that pro-active monitoring of extremist activities will have to be stepped up during the electoral campaign that started on February 11 (RAI, January 24).

COPACO's director, Enzo Bianco, told the press after the hearing that "information from various sources collected both in Italy and abroad indicate particular exposure to risk in the coming months" as the elections approach. "There is concrete evidence, as well as analyses, which confirm the need for high alert in Italy," Bianco added, before calling for the avoidance of scaremongering in relation to this news (La Repubblica, January 25).

Although Italy's secret services have avoided disclosing the sources of their information, the Italian media has identified some elements that may well be among those scrutinized closely by intelligence analysts.

The first dates back to January 24, when a Lombardy-based private TV Channel, Odeon-Telereporter, broadcast an interview with Abdul Qadir Fall Mamour, a Senegalese imam deported to his home country by Italian authorities in November 2003 after he had been branded a national security threat due to his praise for Osama bin Laden. Mamour, the former imam of Carmagnola (Lombardy), said Italian Prime Minister Silvio Berlusconi and other key political figures in the country "will be attacked in the vicinity of the elections" (La Padania, January 25).

Mamour, whose trustworthiness is questioned by many counter-terrorism specialists, had told journalists that he had "personally heard bin Laden ordering the punishment of Berlusconi and Blair." Despite Mamour's dubious reliability, his declarations remain of obvious interest to analysts for two reasons. First of all, he had been living and preaching in Italy, and had therefore been able to make direct contact with Italy's Islamist circles. Secondly, he allegedly has close connections with al-Qaeda-related Islamist groups and is said to be personally acquainted with some prominent extremist leaders.

Mamour had already warned Italy last July, immediately after the London bombings, that terrorist attacks were likely to be attempted in 2006 since Italy was "next in line" among the supporters of the U.S.-led war in Iraq. Furthermore, he even claimed that militants would strike with "weapons of mass destruction" in major Italian cities. In his recent interview, he explained to Odeon-Telereporter journalists that Rome, Milan, Turin, Bologna and Venice are the most probable targets of the planned attacks.

A second source was highlighted by the Italian daily La Repubblica on January 27, which gave more precise and alarming information. Journalist Claudia Fusani extensively described the contents of a confidential document issued by Rome's Interior Ministry, which referred to "articulated information," carefully analyzed by the Anti-Terrorism Strategic Analysis Committee (CASA). CASA is based in the Interior Ministry and formed by officials of the Italian police, the Carabinieri, and the financial police, in addition to Italian and foreign intelligence analysts.

The information in question consists of intelligence reports regarding a planned terrorist attack targeting Milan's main railway station (Milano Centrale) to be perpetrated "in the first half of March 2006, so as to strike the Italian government near the elections in order to condition the outcome." Further investigation, the article states, has confirmed the attack was conceived so as to coincide with the key political event.

The intelligence reported by La Repubblica even specifies the operational method of the planned strike. Two powerful explosives would be detonated in the railway station, with an interval of one-half-hour between the two blasts. The idea is to target passengers first and then the rescue services quickly thereafter.

Interestingly, the document reveals that the basic information had been provided to intelligence agencies by a "Middle Eastern man who has been living in Italy for a year" and collaborates with Italy's secret services. The man provided details, the document states, about a meeting he had with "four foreigners." One of them, called "A.M." in the report, is said to have described the planning of terrorist attacks against both the Olympic Games and the elections. In addition, "A.M." has reportedly spoken about a "bag," presumably containing explosives, that is supposed to arrive in Milan from Romania.

It is unclear, however, whether the contents of this "bag" were intended for the "three aspiring Syrian suicide bombers," alleged to be planning to attack the Turin Olympic Games and who were identified in Milan in January and deported to Syria, or instead for the possible attack on Milan's railway station.

Eavesdropping—disclosed during the aforementioned hearing of January 24—has added further evidence to those preliminary indications, confirmed also by intelligence material collected by SISMI and analyzed by CASA on January 20 at the Italian Ministry of Internal Affairs (La Repubblica, January 27).

On February 2, after another hearing, COPACO's Director Enzo Bianco said that Dr. Mario Mori, the chief of Italy's SISDE (Secret Services for Democratic Security), had highlighted Italy's "high exposure" to terrorism during the interval between the Olympic Games and the elections. He also said, however, that Mori did not reveal any concrete evidence of plans to carry out specific attacks (ANSA Press Agency, February 2).

Professor Arduino Paniccia, a strategic studies expert at Trieste University and a specialist on terrorism, told Terrorism Monitor that "a terror attack shortly before the elections is probably more likely to occur than one against the Olympic Games." Several elements, Paniccia said, suggest the coming political event will be a critical moment. "There are signals indicating a resurgence of al-Qaeda," he stated, "as the recent tapes by Ayman al-Zawahiri and Osama bin Laden seem to indicate." There is likely to be a "connection between such messages and the planning of new attacks in Western countries," he said, insisting that "today's context is very similar to those of previous attacks in Europe." In fact, Paniccia said, it is impossible to overlook the reality that the Madrid bombings of 2004 coincided with general elections, and that London was struck during the G-8 summit at Gleneagles.

Moreover, the Italian specialist added, "the danger in Italy today is in fact greater than some months ago, given the furious anger unleashed by the irreverent cartoons of Prophet Mohammed and also because new key Islamist militant figures appear to have less respect for Rome and Italy as symbols of worldwide Christianity."

Italian magistrate Armando Spataro recently told the media that Islamist terrorism cells had changed their strategic use of European territory. "Before the Madrid attacks," he said, "European countries were considered mainly as a logistics base," but "this situation has changed, and every EU country is now at risk" (Famiglia Cristiana, January 22).

As with all intelligence analysis on terrorist activities, a crucial element is the identification of the most likely targets. Rome and the Vatican City are obviously exposed near election time due to their political and religious significance. Italy, however, is full of places of high symbolic value. For instance, Venice is a sensitive target for many reasons. One of Europe's major tourist destinations and a city unique in the world, it was once a powerful republic that successfully fought against the chief Muslim power in the 16th century: in the Gulf of Lepanto (Western Greece), Venice, allied with Spain, defeated a powerful Ottoman fleet.

Apart from that historical memory, Venice is also a possible target because of its extensive chemical-industry site at Porto Marghera. "A massive strike against the chemical facilities in that area," according to Paniccia, "would be simply devastating." Similarly, "a suicide attack against the city carried out with boats would combine maximum damage with the greatest possible impact," he said.

A high-casualty attack linked to the elections would prove "profoundly destabilizing for Italy," and could also be a heavy blow for the U.S. since "Washington's capability as a security provider would be severely damaged," Paniccia concluded.

Commenting on the terrorism threat, Interior Minister Giuseppe Pisanu told the press that Italy's strategy of enhanced human intelligence and strategic cooperation with foreign secret services has already produced encouraging results and helped to prevent several terrorist attacks (Famiglia Cristiana, January 22). It is to be expected, therefore, that this strategy will be steadfastly pursued by Italy in the crucial weeks ahead.
Posted by: Dan Darling || 02/28/2006 02:28 || Comments || Link || E-Mail|| [257 views] Top|| File under:
Group displays Christians killed in Muslim nations
A Christian group in the Polish city of Poznan has put up posters in the city's trams of modern "martyrs" who have died at the hands of Muslims or in Muslim nations, its head said Monday. "We did this in the spirit of Christian solidarity with those who suffer for their faith," said Boguslaw Kiernicki, head of the St Benedict Foundation which was created six months ago. "Christians in Poland are in a comfortable situation, but there are others in other countries who are not," he said.

A grouping representing Poland's tiny Muslim population, which represents some 30,000 people out of the country's population of 38 million, called the poster exhibition a "provocation". It also said it was ill-timed, as anger in the Muslim world runs high after publication in European newspapers of cartoons of Islam's Prophet Mohammed.


We all know what Muslims do when "provoked."

"Allan helps those who can't help themselves!"

Some 300 posters are on display in Poznan's trams, showing Christians who have died in Pakistan, Egypt, Turkey and Indonesia, among other countries. The captions on the posters describe their "road to Calvary" and call on Poland's predominantly Roman Catholic faithful to pray for "these modern martyrs".
Posted by: Fred || 02/28/2006 00:00 || Comments || Link || E-Mail|| [313 views] Top|| File under:
Fifth Column
Rickman slams 'censorship' of play about St. Pancake
A New York theatre company has put off plans to stage a play about an American activist accidently killed by an act of stupidity in front of an Israeli bulldozer in Gaza because of the current "political climate" - a decision the play's British director, Alan Rickman, denounced yesterday as "censorship".


Yup, always being oppressed by The Man.

James Nicola, the artistic director of the New York Theatre Workshop, said it had never formally announced it would be staging the play, My Name is Rachel Corrie, but it had been considering staging it in March. "In our pre-production planning and our talking around and listening in our communities in New York, what we heard was that after Ariel Sharon's illness and the election of Hamas, we had a very edgy situation," Mr Nicola said.


"People were beginning to figure out that the Palestinians aren't such nice people!"

"We found that our plan to present a work of art would be seen as us taking a stand in a political conflict, that we didn't want to take."


"And our donors were really mad at us!"

He said he had suggested a postponement until next year. Mr Rickman, best known for his film acting roles in Love, Actually and the Harry Potter series and who directed the play at London's Royal Court Theatre, denounced the decision. "I can only guess at the pressures of funding an independent theatre company in New York, but calling this production "postponed" does not disguise the fact that it has been cancelled," Mr Rickman said in a statement. "This is censorship born out of fear, and the New York Theatre Workshop, the Royal Court, New York audiences - all of us are the losers."


Except for the small audience, which is a winner -- what to do with three free hours of time?
Posted by: Steve White || 02/28/2006 00:00 || Comments || Link || E-Mail|| [420 views] Top|| File under:
NYT: Now openly on the other side
Hat tip Lucianne.com EFL
NYT sues Pentagon over domestic spying
The New York Times sued the U.S. Defense Department on Monday demanding that it hand over documents about the National Security Agency's domestic spying program. The Times wants a list of documents including all internal memos and e-mails about the program of monitoring phone calls without court approval. It also seeks the names of the people or groups identified by it.

The Times had requested the documents in December under the Freedom of Information Act but sued upon being unsatisfied with the Pentagon's response that the request was "being processed as quickly as possible," according to the six-page suit filed at federal court in New York.

Posted by: trailing wife || 02/28/2006 00:00 || Comments || Link || E-Mail|| [290 views] Top|| File under:
Home Front: Politix
NYT sues for more info on NSA wiretapping program
The New York Times sued the Department of Defense on Monday, saying the government has refused to turn over records related to its domestic warrantless surveillance program.

In its federal lawsuit, the Times asked the court to order the government to comply with a Freedom of Information Act request requiring it to release documents or provide a lawful reason why it cannot.

The Times said a Dec. 16 letter to the Defense Department requested all internal memos, e-mails and legal memoranda and opinions since Sept. 11, 2001, related to the National Security Agency spying program. The department is the parent agency of the NSA.

The spying program was revealed by the Times in a story in December.

Maj. Susan Idziak, a Defense Department spokeswoman, said the department would work closely with the Department of Justice on litigation regarding the matter.

The newspaper said it asked for meeting logs, calendar items and notes related to discussions of the program, including meetings held by Vice President Dick Cheney and his staff with members of Congress and telecommunications executives.

It also requested all complaints of abuse or possible violations in the operations of the program or the legal rationale behind it.

And it sought the names and descriptions of people or groups identified through the use of the program and a description of relevant episodes used to identify the targets of the intercepts.

The lawsuit said the Defense Department acknowledged receipt of the request on Dec. 30, 2005, but the response, required in 20 business days, never came.
Posted by: Dan Darling || 02/28/2006 01:42 || Comments || Link || E-Mail|| [351 views] Top|| File under:
Home Front: WoT
FBI updates most wanted list
The FBI has updated and revised its list of "Most Wanted Terrorists" to include 26 persons indicted by federal grand juries throughout the United States, many of whom also have State Department rewards posted for them ranging from $5 million to $25 million. "We will continue to bring all necessary resources to bear to protect Americans from terrorist attacks," said FBI Director Robert S. Mueller III. "The combined strength of law enforcement at home and abroad, with a vigilant and engaged public, will ensure success."

The list, established a month after the September 11 attacks, is headed by Osama bin Laden, founder of al Qaeda. Added to it were:


• Ramadan Abdullah Shallah, 45, born in the Gaza Strip in the Occupied Territories and now a resident of Damascus, Syria, who is the leader of the Palestinian Islamic Jihad (PIJ), a designated foreign-terrorist organization. A member of the PIJ's Shura Council, he served as executor director of the World Islam and Studies Enterprise in Tampa, Fla., and was an instructor at the University of South Florida.


• Abd Al Aziz Awda, 52, born in Gabaly, Israel, is a resident of the Gaza Strip and imam of the Al Qassam Mosque in the Gaza Strip. Awda was a founder and spiritual leader of the PIJ and also a member of the Shura Council. In January 1995, he was named by the United States as a specially designated terrorist.


• Khadafi Abubakar Janjalani, 30, Isnilon Totoni Hapilon, 38, and Jainal Antel Sali, Jr., 41, are suspected members of the terrorist organization Abu Sayyaf Group, which is responsible for the kidnapping and slaying of foreign nationals in and around the Republic of the Philippines. In June 2001, the group beheaded American national Guillermo Sobero.


• Mohammed Ali Hamadei, 41, a Lebanese citizen indicted in the United States in the hijacking of TWA flight 847 on June 14, 1985, during which U.S. Navy Diver Robert Stethem, 23, of Waldorf, Md., was tortured, dragged to an opened aircraft door, shot point blank in the head and tossed onto the runway. Hamadei was arrested in Germany in January 1987 and convicted in that country in 1989 of murder, hostage taking, assault and hijacking. He was sentenced to life in prison but was released in 2005 and returned to Beirut.

Abu Musab Zarqawi, Saleh Ali Saleh Nabhan and Noordin Mohammad Top have been added to the FBI's "Seeking Information -- War on Terrorism list." Zarqawi is sought in connection with terrorist attacks and threats in Iraq. Nabhan is wanted for questioning for attacks in Kenya in 2002. Top is a suspected member of the Jemaah Islamiah group, which was involved in bombings in Indonesia between 2002 and 2004. Zarqawi, who has been identified by U.S. authorities as the link between Iraq and the al Qaeda network, is believed to be one of bin Laden's chief supporters. In February 2005, the interim Iraqi government issued warrants for the arrest of 29 of Zarqawi's terrorist network," saying they posed "a grave threat to the Iraqi people.
Posted by: Dan Darling || 02/28/2006 01:30 || Comments || Link || E-Mail|| [243 views] Top|| File under:
Three more nuke attack submarines coming to San Diego
The nuclear attack submarine force in San Diego will nearly double within four years, according to information Navy leaders sent to Congress on Monday. Following the directions from a recently released defense analysis to increase its presence in the Pacific, the Navy said it will shift six submarines from the East Coast to the Pacific Fleet, including three to San Diego which now has four.


Strategery!


"Consistent with the global shift in trade and transport, the 2006 Quadrennial Defense Review recommended that the Navy position 60 percent of its submarine force in the Pacific to support engagement, presence and deterrence," a Navy official said.

The shift will support a change in deterrence toward more flexible approaches "appropriate for advanced military competitors," which apparently refers to China, nations with weapons of mass destruction and "non-state terrorists networks," the official said.

When the relocation is completed by 2010, the Navy will have 52 attack submarines, with 31 based in the Pacific and 21 on the East Coast. San Diego will gain three Los Angeles class submarines, in addition to the four currently based at Point Loma – the Ashville, Helena, Jefferson City and Topeka. The Naval base at Bremerton, Wash., will go from one to three attack boats; Pearl Harbor will gain one, for a total of 18; and Guam will stay at three, according to the information the Navy gave members of Congress.

On the losing side, New London, Conn., will drop from 17 to 14, and Norfolk, Va., will go from 11 to seven.

According to Rep. Susan Davis, D-San Diego, two of the submarines that will move to San Diego are the Albuquerque, currently based in New London, and the Hampton, now at Norfolk. Each submarine has a crew of 135 officers and enlisted personnel, and an annual payroll of about $9.1 million, Davis said. "I am pleased to welcome the Albuquerque and the Hampton to San Diego," Davis said in a statement. "This underscores the strategic significance San Diego plays in military missions of the future and national security as a whole.

"I know that San Diego will welcome the 270 officers and crew and their families with open arms."

The transfer of the submarines could start as early as July 2007, the Navy said.


Welcome!
Posted by: Frank G || 02/28/2006 00:00 || Comments || Link || E-Mail|| [247 views] Top|| File under:
India-Pakistan
Perv defends record on terrorism in interview
Pakistan's President Pervez Musharraf has been a close ally in fighting al Qaeda since the terror attacks of 9/11. But in recent months, there have been growing questions about his and his army's role, especially in the hunt for Osama bin Laden. ABC News' chief White House correspondent, Martha Raddatz, is in Pakistan, where she conducted an exclusive interview with Musharraf. What follows is an excerpt from their conversation.

Osama bin Laden

Martha Raddatz: There are people who don't feel you've gone after him [bin Laden] aggressively enough — that if you wanted to find him, the Pakistanis could find him.

Pervez Musharraf: Well, I, I — that is not true at all. Now what do you mean going after him really? Should we be using this whole force out in the mountains checking all over the place looking for him? That is not what is done. We are operating against al Qaeda and basically, 80,000 troops really are being used to operate against al Qaeda and Taliban who are in South and North Warizistan mainly and we are concentrating that.

We are not using the army only to track down Osama. I mean, this kind of a misperception should be removed. We are using the army against al Qaeda and Taliban. Now in the process, if you get word on him, very good. But we are not certainly focusing entirely only on tracking Osama bin Laden and Zawahri. This is not the case.

Raddatz: So he is not a priority?

Musharraf: He is a priority as well as — when you're operating against al Qaeda, well, he's the leader of al Qaeda. So we are operating against him. But what I am trying to explain is that if somebody thinks that we aren't doing anything but trying to track him, no, we are not doing that.

Wherever we find them, wherever we get information or intelligence of location al Qaeda or Taliban, we attack them. Now, in the process, if he's attacked, very good.

Bin Laden in Pakistan?

Raddatz: He [bin Laden] never comes back over into Pakistan, you don't think?

Musharraf: Now, if anyone says he comes here, he's just guessing. I call that in intelligence terms information.

Raddatz: And you're not guessing. You know he's in Afghanistan.

Musharraf: Absolutely. Because he's not located. We are listening. We are seeing. We have far more greater intelligence than [Afghan president Hamid] Karzai has. I'm sure you would understand that. What intelligence does he have?

Raddatz: You're listening and seeing intelligence, and you believe from that intelligence that you're listening to -- that Osama bin Laden's in Afghanistan, not Pakistan?

Musharraf: No. No. I will never say something which I don't know. I don't believe in saying something which is information -- if somebody tells me something. I believe in only giving intelligence when I'm sure what has happened. Now talking about Osama bin Laden or Mullah Omar is all information.

Where Osama bin Laden is concerned, we had intelligence in the past. As far as Mullah Omar is concerned, there is absolutely never has been any intelligence of his being here other than now, just five days back when President Karzai gives me a list of numbers, ridiculous kind of numbers that they are here and they are talking and we find that two-third is a waste of time. They are all dead numbers. They are not even there.

And I have involved CIA and I've told my intelligence agencies to involve the foreign intelligence also, bring them in also and take them to the place where they have said that Mullah Omar is there, the geo-coordinates that he said. I've told my intelligence people, call the foreign intelligence guys. Take them there. And show them which families are living in those houses so that their lies are once and for all nailed down. And this is a nonsensical thing.

Fight Against al Qaeda

Raddatz: The president often says that America, with your help, has captured three-quarters of the known al Qaeda leaders. First of all, do you think that's true?

Musharraf: Yes, it's certainly true. Maybe more than three-quarters.

Raddatz: But in those intervening years, how many more do you think have been created?

Musharraf: Well, I can't estimate that. We've caught much more than three-quarters. I mean, there are few leaders who are left. But whenever we catch somebody, there is always, always an alternative which is created. So I wouldn't be able to say how many have been created. I can't say that.

While we are applying military against terrorism, we need to address bigger issues, bigger issues of political disputes. I think that is at the root, root of the problem. We have to resolve political disputes. And then the issue, I keep saying, poverty and education which is a long term issue, but in the short term getting to the resolution of the political disputes and military action, this combination of the two.

Raddatz: And what do you mean specifically in political --

Musharraf: Well, we have to resolve this Palestinian dispute. And from our point of view, in this region, in our region, the Kashmir dispute. Because that has its fallout on Pakistan. That has its fallout on people wanting to operate in Kashmir having nexus with the al Qaeda or the Taliban or the extremists who live in our society. So this becomes a very, very dangerous nexus and combination. So therefore, Kashmir dispute and Palestinian dispute, both are ripe for resolution and we must resolve them.

Going After the Taliban

Raddatz: I'm also told by many American officials that as far as the Taliban is concerned, you're not going after them. Who have you arrested? Who have you gone after in the Taliban, not al Qaeda?

Musharraf: I think this is another misperception that everyone has and they keep asking me. I think the number of Taliban we have arrested and deported to Afghanistan should be well-known to the whole world.

I think we are just not clear about what we are doing-

Raddatz: In the last year you've arrested senior leaders of the Taliban?

Musharraf: Just a few months back. I'm just talking three months back. He was the main spokesman of Taliban whose name--he used to appear and gave interviews on their behalf. We caught him. And we gave him to Afghanistan.

Karzai Cooperating?

Raddatz: Did President Karzai give you more names? These are unfortunate perceptions, misperceptions even being created by Afghanistan and sometimes President Karzai himself.

Musharraf: Yes, indeed, he gave these names just now when he came here. He gave me telephone numbers. He gave me a lot of names. Now, I first asked him, "Were you waiting for me -- and meeting me to give these names? Why didn't your intelligence agency give these names before so that we act?"

Two-thirds of them are dead numbers and I'm quoting this with full authority. Even CIA here, we have involved them in the whole process. Even they are saying they are all dead numbers. So these are some, one year back, or six months back, they must have heard them on the telephone through some means and they are giving all those numbers to us. Now the other one-third is, we are trying to track down these numbers.

Pakistani Suicide Bombers?

Raddatz: There are reports that Pakistanis are going in as suicide bombers. They're recruited in Pakistan and sent into Afghanistan?

Musharraf: Right. Now, this is, nobody denies that. Nobody denies that there is Taliban and al Qaeda activity here in our border. Nobody denies that. I don't deny it. There is and that is against whom we are operating. But if anyone thinks that everything that happened in Afghanistan is from Pakistan, Osama bin Laden is in Pakistan --- certainly Mullah Omar is in Afghanistan. I'm 200 percent sure. And let him not cast any aspersions that he's in Qettah or anywhere. He's in Afghanistan. He's living in his own area. His own area there is a big void.

Muhammad Cartoon Controversy

Raddatz: You think it will go away?

Musharraf: Yes, yes, indeed. Absolutely.

Raddatz: Why will it go away? What will it take to make it go away?

Musharraf: We need to get a hold of those leaders behind the scene who incite people for political ends. These are the people who are inciting them for political ends. Their interest is not so much in the blasphemy but in creating some kind of destabilization against me, against the government. That is their interest. And the moment we get hold of the people behind the scene, it will die down.

Terrorist Training Camps in Pakistan?

Musharraf: Let's be very clear. Certainly there are people here. I have been telling Karzai and the United States, "Let us fence the border and let us mine it." Today I say it again: let us mine their entire border. Let us fence it. It's not difficult. We'll do it. Let the United States come, let Afghanistan in so that nobody crosses. They die when they cross.

Raddatz: That's all you can do about it?

Musharraf: (laughs) 80,000 troops are operating. That is what I'm doing about it. 400 casualties we've suffered. That is what we are doing about it.
Posted by: Dan Darling || 02/28/2006 01:18 || Comments || Link || E-Mail|| [232 views] Top|| File under:
Foreigners won't be repatriated, Musharraf assures ITMD
President Pervez Musharraf has assured the Ittehad-e-Tanzeemat-e-Madaris-e-Deeniya (ITMD) that the government will not repatriate foreign seminary students having valid visas, and will not stop foreigners from enrolling in Pakistani seminaries. Sources said on Monday that the president had held an emergency meeting with the ITMD shortly after his return from China. The alliance of five religious boards has in turn decided not to 'actively' participate in protests by the Muttahida Majlis-e-Amal (MMA) against cartoons of the Prophet Muhammad (peace be upon him) in European newspapers. "The ITMD leaders assured President Pervez Musharraf during a recent meeting in Rawalpindi that they will not participate actively in the MMA-led protests," sources said. ITMD leaders had been requesting for a meeting ever since the alliance and the government reached an agreement regarding the registration of seminaries in the country last year.
Posted by: Fred || 02/28/2006 00:00 || Comments || Link || E-Mail|| [246 views] Top|| File under:
Opposition to launch 'decisive' move against Musharraf
The combined opposition on Monday announced that it would soon begin a 'final and decisive' struggle to oust President Pervez Musharraf. The decision was made in a resolution passed at an All Parties Conference (APC), organised by the Alliance for the Restoration of Democracy (ARD) and attended by the Muttahida Majlis-e-Amal (MMA) and other opposition parties and leaders.

Posted by: Fred || 02/28/2006 00:00 || Comments || Link || E-Mail|| [237 views] Top|| File under:
International-UN-NGOs
US takes stand against UN Human Rights Council draft
The United States Government says it will vote against the proposal that would create a new United Nations (UN) Human Rights Council to replace the discredited Human Rights Commission. US Government officials say the draft agreed to by the UN General Assembly is unacceptable. It says it wants the vote on the new body delayed so negotiations on the text can be re-opened. If a vote is brought on, the US ambassador to the UN, John Bolton will vote against it.

State Department spokesman Adam Ereli says the draft would allow serial human rights violators to sit on the council. "It doesn't prevent countries like Sudan from sitting on the council," he said. Under the draft, the council could suspend members whose whose human rights record were unacceptable.
Posted by: Fred || 02/28/2006 00:00 || Comments || Link || E-Mail|| [241 views] Top|| File under:
Iraq
Zogby 72% of American troops in Iraq say should exit country within the next year
In wars of America's century just past, we have sent our soldiers to far-off fields of battle and were left to wonder about their opinions of the life-and-death conflicts in which they were involved.

Letters home, and more recently telephone calls and emails, would give us a peek into their states of mind. Some who returned would regale friends and family with tales from the front lines.

Times have now changed. A first-ever survey of U.S. troops on the ground fighting a war overseas has revealed surprising findings, not the least of which is that an overwhelming majority of 72% of American troops in
Iraq think the U.S. should exit the country within the next year.

Further, a new Le Moyne College/Zogby International survey shows that more than one in four (29%) thought the U.S. should pull its troops immediately.

The poll, conducted in conjunction with Le Moyne College's Center for Peace and Global Studies, also showed that another 22% of the respondents, serving in various branches of the armed forces, said the U.S. should leave Iraq in the next six months. One in every five troops - 21% - said troops should be out between six and 12 months. Nearly a quarter - 23% - said they should stay "as long as they are needed."

The troops have drawn different conclusions about fellow citizens back home. Asked why they think some Americans favor rapid U.S. troop withdrawal from Iraq, 37% of troops serving there said those Americans are unpatriotic, while 20% believe people back home don't believe a continued occupation will work. Another 16% said they believe those favoring a quick withdrawal do so because they oppose the use of the military in a pre-emptive war, while 15% said they do not believe those Americans understand the need for the U.S. troops in Iraq.

At 55%, reservists serving in Iraq were most likely to see those back home as unpatriotic for wanting a rapid withdrawal, while 45% of Marines and 33% of members of the regular Army agreed.

The wide-ranging poll also shows that 58% of those serving in country say the U.S. mission in Iraq is clear in their minds, while 42% said it is either somewhat or very unclear to them, that they have no understanding of it at all, or are unsure. Nearly nine of every 10 - 85% - said the U.S. mission is "to retaliate for Saddam's role in the 9-11 attacks," while 77% said they believe the main or a major reason for the war was "to stop Saddam from protecting al Qaeda in Iraq."

Ninety-three percent said that removing weapons of mass destruction is not a reason for U.S. troops being there. Instead, that initial rationale went by the wayside and, in the minds of 68% of the troops, the real mission became to remove
Saddam Hussein.

Just 24% said that "establishing a democracy that can be a model for the Arab World" was the main or a major reason for the war. Only small percentages see the mission there as securing oil supplies (11%) or to provide long-term bases for US troops in the region (6%).

More than 80% of the troops said they did not hold a negative view of Iraqis because of continuing insurgent attacks against them. Only about two in five see the insurgency as being comprised of discontented Sunnis with very few non-Iraqi helpers.

On this question there appears to be some confusion among the troops, but two in every three do not agree that if non-Iraqi terrorists could be prevented from crossing the border into Iraq, the insurgency would end.

To control the insurgency, a majority of respondents (53%) said the U.S. should double both the number of troops and bombing missions, an option absolutely no one back in Washington is considering.

Reservists were most enthusiastic about using bombing runs and a doubling of ground troops to counter the enemy, with 70% agreeing that would work to control the insurgency. Among regular Army respondents, 48% favored more troops and bombing, and 47% of Marines agreed. However, 36% of Marines said they were uncertain that strategy would work, compared to just 9% of regular Army, 6% of National Guard respondents, and 2% of reservists who said they were not sure.

Those in Iraq on their first tour of duty were less optimistic that more troops and bombing runs would work. While 38% of first-timers agreed, 62% of those on their second tour and 53% in Iraq at least three times favored more U.S. troops and firepower.

As new photos of prisoner abuse in Iraq surface, a majority of troops serving there said they oppose harsh interrogation methods. A majority - 55% - said it is not appropriate or standard military conduct to use harsh and threatening methods on possible insurgent prisoners to information of military value.

Among all respondents, 26% said they were on their first tour of duty in Iraq, while 45% said they were on their second tour, and 29% said they were in Iraq for a third time, or more. Three of every four were male respondents, with 63% under the age of 30.

The survey included 944 military respondents interviewed at several undisclosed locations throughout Iraq. The names of the specific locations and specific personnel who conducted the survey are being withheld for security purposes. Surveys were conducted face-to-face using random sampling techniques. The margin of error for the survey, conducted Jan. 18 through Feb. 14, 2006, is +/- 3.3 percentage points.

In other words, the poll is a sound, solid measurement of what is going through the minds of our front-line warriors. It's no letter home, but it's still good to hear from them.
Posted by: Sherry || 02/28/2006 18:36 || Comments || Link || E-Mail|| [519 views] Top|| File under:
The Iraqi militias
Look in the pockets of Iraqis whose jobs take them around Baghdad every day and you are likely to find a clutch of passes and identity cards, one for every police, military or militia checkpoint they may run into.

"This one is says I'm Badr, this one I show to police, and I have the American press pass and my ordinary ID. I applied for a Mehdi Army pass on Friday but it hasn't arrived yet," said one Iraqi driver working for a foreign media organisation.

"I am Sunni so these passes mean I don't get in trouble with anyone while I'm out and about."

The sheer proliferation of armed groups -- some official, some unofficial and some that operate in the murky middle ground -- underscores the lawlessness of Iraq, where neither U.S. forces who invaded in 2003 nor the Iraqi armed forces they trained have been able to impose their authority on the whole country.

Add to that the militias, most drawn up on ethnic or religious lines, and the mix is potentially explosive as the sectarian violence that brought Iraq to the brink of civil war last week showed all too clearly.

Wednesday's attack on a major Shi'ite shrine prompted reprisals against Sunni mosques by gangs of armed men. The Shi'ite militias blamed by many minority Sunnis for some of the attacks have denied any role, but the bloodshed was only quelled by a three-day curfew and ban on carrying weapons in the street.

The chaos raised questions over Iraqi politicians' commitment or ability to impose central control.

"With no central apparatus that can rely on its own non-partisan security forces to stand in the way of parties and militias holding ethnic, sectarian and even separatist agendas, the most likely outcome is the gradual erosion or perhaps disintegration of the state," said a report released by the International Crisis Group (ICG) think-tank on Monday.

With rival political forces building up militias, U.S. officials have struggled to create effective Iraqi national forces so Washington can pull its 136,000 troops out.

In some areas, analysts say, it is only the U.S. military that has kept militias with their own sectarian, ethnic and political agendas from attacking each other.

The ICG report said any assessment of the consequences of a withdrawal "should take into account the risk of an all-out war," although it added the question of a troop drawdown was likely to be determined by domestic U.S. concerns.

Iraqis already pay the price of the militia proliferation.

Ali Issa's story is typical. The 30-year-old told Reuters 20 men dressed as Interior Ministry forces stormed his Baghdad office and seized him and two business partners, handing them to a kidnapping ring that demanded a ransom from their families.

A day after the attack on the Shi'ite shrine in the northern city of Samarra, an Iraqi reporter working for Reuters received a call to say black-clad gunmen had stormed his sister-in-law's housing compound in Baghdad and shot her dead.

The middle-aged woman was a Sunni from Samarra and while it is virtually impossible to ascertain who was behind the murder, her family and neighbours have blamed it on Shi'ite militiamen.

In 2004, nine militias with over 100,000 fighters agreed to disband and join the new security forces or return to civilian life.

It is not clear how far that process got, but with the Interior Ministry now run by the Shi'ite Supreme Council for the Islamic Revolution in Iraq (SCIRI), many Sunnis complain that police, commando and counter-insurgency units are no more than bands of its Badr militia in national uniform.

The Interior Ministry denies accusations it sanctions death squads targeting Sunnis but admits that gunmen wearing its uniforms are behind a spate of abductions and murders.

Badr leader Hadi al-Amery said five percent of his 20,000-strong militia -- formed in Iran in the early 1980s to topple Saddam Hussein from exile -- had been integrated into the Iraqi forces, with the rest engaged in political work.

"We say to our members who go to the armed forces that when you go to be a part of the armed forces your relationship with us will be severed," said Amery, now a member of parliament. "No one is above the law."

Much of last week's chaos was blamed on gunmen dressed in black -- an image many Iraqis associate with the Mehdi Army, a Shi'ite militia loyal to radical cleric Moqtada al-Sadr.

Sadr denies the Mehdi Army, which mounted two rebellions against U.S. forces in 2004, was involved in the attacks.

There are also several nationalist Sunni militant groups, formed after Saddam's overthrow to drive out U.S. forces.

Sunni fighters, many of whom feel marginalized since the formation of a government led by formerly exiled Shi'ite politicians, recently formed their own militia -- the Anbar Revolutionaries.

Designed to oppose Shi'ite and Kurdish militias and foreign militant groups such as al Qaeda, who have carried out devastating attacks against Shi'ites, the new Sunni force is mainly made up of Saddam loyalists and Iraqi Islamists and nationalists who have been fighting U.S. and Iraqi soldiers.

Kurds have mainly stayed out of the recent violence but they have up to 140,000 "peshmerga" fighters in the north even though the militia has been officially disbanded and thousands of fighters have joined Iraq's new army, mostly in Kurdistan.

U.S. Ambassador Zalmay Khalilzad said last week that Washington would not tolerate sectarianism or militias in the new government.

"To build a functioning democratic society you need authoritative police forces, security forces and military and militias ... are threats to a successful democratic order,' Khalilzad said.
Posted by: Dan Darling || 02/28/2006 01:44 || Comments || Link || E-Mail|| [301 views] Top|| File under:
Iraqi shrine crisis plays into Zarqawi's hands
Iraqi leaders, from Kurdish President Jalal Talabani to Shia Prime Minister Ibrahim Jaafari and Sunni Defence Minister Saadoun al-Dulaimi, scramble to avert what they have no hesitation in describing as the danger of civil war

IRAQI leaders are now saying exactly what their deadliest enemy, Abu Musab al-Zarqawi, may want to hear - Iraq faces a real threat of civil war. The destruction of a Shia shrine on Wednesday plunged postwar Iraq into its deepest crisis, setting off a furious wave of sectarian violence that claimed more than 200 lives.

Iraqi leaders, from Kurdish President Jalal Talabani to Shia Prime Minister Ibrahim Jaafari and Sunni Defence Minister Saadoun al-Dulaimi, scrambled to avert what they had no hesitation in describing as the danger of civil war. US and Iraqi officials suspect that Zarqawi, Al Qaeda's leader in Iraq, ordered the Golden Mosque attack in Samarra to set off just such a conflict in the hope of giving militants a regional base for holy war and dashing US hopes for stability that would let American troops go home. The Jordanian Sunni militant's group has in the past declared all-out war on "apostate" Shias and has claimed responsibility for suicide bombings that Iraqi and US officials say were designed to provoke Shia reprisals.

Majority Shias had largely heeded calls for restraint by their clerical leaders in the past, but last week's violence showed that some were spoiling for revenge on minority Sunnis. "Zarqawi and Al Qaeda have made big gains from this crisis," said Hazim al-Naimi, a political science professor in Baghdad. "He wants Iraq out of control and this will help." An Iraqi militant grouping that includes Al Qaeda blamed the Baghdad government and Shia Iran for the bombing of what it called the Shia idol in Samarra and said it was a scheme to impose Shia domination - highly inflammatory language.

Analysts say Zarqawi wants anarchy in which he can maintain long-term operations in the country, not unlike Al Qaeda's use of bases in Taliban-ruled Afghanistan, with the overall aim of fostering religious rule throughout the region.

"Zarqawi wants to do one thing and that is create chaos that will help him reach his goal," said Joost Hiltermann, an Iraq expert at the International Crisis Group think-tank.

Zarqawi may have rejoiced when the Golden Mosque blast set off retaliation by men wearing the black of Shia militiamen. Shia militia leaders disowned the reprisals but said they reflected the degree of anger in their community. Conversely, the violence has also reinforced efforts among many Iraqis to uphold a sense of unity. After 12 people were killed in their home near Baghdad on Saturday in what police called a sectarian attack on Shias, neighbours and relatives gathered to insist their mixed community would resist violence.

But Iraqi leaders are not taking any chances. Defence Minister Saadoun al-Dulaimi, who warned of "endless civil war" if the violence spiralled, threatened to fill the streets with tanks to stop sectarian tensions that have been building for two-and-half bloody years from exploding.

Fearful leaders: The Iraqi government only has a few tanks but they are backed by 130,000 US troops, now widely seen as critical to stopping civil war, even though both Sunni and Shia gunmen resent the US military presence.

"Zarqawi and Osama bin Laden want destructive anarchy, instability and chaos - anything so that the American project fails in Iraq," said Abdel-Bari Atwan, editor of London-based newspaper al-Quds al-Arabi and an expert on Al Qaeda.

Iraqi and US leaders hope splits between Arab militants loyal to Zarqawi, Iraq's most wanted man, and Iraqi insurgents will make it easier to stabilise the country.

Both are Sunni Arabs hostile to US policy, but their aims contrast, with Al Qaeda militants fighting for radical Islamist rule in the Arab world and Iraqi nationalist rebels seeking to re-establish a Sunni-dominated government in Baghdad.

Zarqawi has angered fellow Sunnis with suicide bombings in areas populated by the minority sect. And the attack on the shrine deepened Iraqi fighters' suspicions of him.

"The armed resistance is convinced that Zarqawi and others who have ties to the outside such as Iran and Israel are trying to hurt the Sunni Arabs and diminish their role in the Iraqi leadership," said a militant known as Abdel Salaam of the nationalist insurgent group Mohammed's Army in Falluja.

"We will open fire on them if they attack the symbols of national leadership and we have warned them," he said.

Atwan said the mosque explosion might widen rifts between Al Qaeda-linked Sunni militants in Iraq and more moderate elements in the minority Sunni Arab community, but if a full-scale sectarian conflict erupted, these divisions would wither.

Zarqawi, who has a $25 million US bounty on his head, is not expected to give up his holy war campaign, even if he has created deadly enemies of his own in Iraq.

"He has angered insurgents who don't believe in his methods or in attacks on holy sites," ICG's Hiltermann said. "But that won't stop him."
Posted by: Dan Darling || 02/28/2006 01:20 || Comments || Link || E-Mail|| [245 views] Top|| File under:
Iraqi WMDs and Russian Military Strategy in the Middle East
Long, detailed, a good background piece by a man who claims to be a former intelligence operative, according to the blurb at the end of the article. Perhaps some of Rantburg's experts can let us know whether this report rings true.



Introduction
In the 1970s and 1980s there were several indications about Saddam Hussein's development of the WMD programs (biological, chemical and nuclear). The Israeli attack on the Iraqi French-made Osirak nuclear reactor in 1981 slowed down the progress of the Iraq's nuclear weapons program but the biological and chemical WMDs were highly developed, due to the Soviet assistance, Iraqi scientists and a sophisticated system of procurement, organized by the Iraqi Intelligence in Western Europe and in other parts of the World. The nuclear weapons program was never abandoned by the regime, and before the first Gulf War (1991) Iraq was very close to producing its own nuclear weapons. (There is some evidence that Saddam could have purchased nuclear technology from Pakistan, through Dr. Khan's network, and that he has tried to buy nuclear weapons or components from China). The war destroyed the technical base for the production. But the highly skilled scientific and technical personnel (over 200) remained in place, dispersed. The regime managed to save their nuclear fuel, many technical means of production and the blueprints of the nuclear weaponization. The after-war international (UN) control proved ineffective. Iraq also saved an essential part of its biological and chemical warfare technology, materials and personnel. Some of the WMDs, materials, specialists from Iraq have been transferred abroad to continue research and to organize the production abroad: mainly to Sudan, Libya and Algeria but also to the neighboring Syria (with a purpose to strengthen Syrian regime's offensive capabilities against Israel).

Continued on Page 49
Posted by: trailing wife || 02/28/2006 00:00 || Comments || Link || E-Mail|| [341 views] Top|| File under:
Israel-Palestine-Jordan
Mother sad daughter didn't carry out bombing
The mother of a woman arrested in a suicide-bombing attempt told a Palestinian TV interviewer she was upset by her daughter's capture, but only because it meant the 21-year-old wouldn't be able to kill Israelis targeted for attack, including children.

The mother of Wafa Al-Bas – arrested at the Erez border crossing last June concealing a 20-pound bomb under her clothing – spoke to official Palestinian Authority television in a segment translated by Israel-based Palestinian Media Watch.

Al-Bas was on her way to bomb the outpatient clinic of Soroka Hospital in Beersheba, where she had been receiving regular treatments for serious burns to 45 percent of her body from a gas stove explosion in her home.

She said her greatest wish was to kill 30 to 50 Israelis, including children.

PMW said the attack likely would have killed or maimed the Israeli doctor who saved her life.

In the Feb. 20 interview, the mother said her daughter had wanted to be a martyr since she was a little girl. But the mother didn't encourage her – not due to opposition to suicide bombing – but because Wafa was female.

"If it was a boy, I would have supported, but since she is a girl I discouraged," the mother said.

PMW commented: "Once again, the message to Palestinian society from broadcasts like this is that suicide bombing is not wrong. Indeed, it is seen as an honor and a joy to raise a child to be a suicide bomber – at least if that child is a son."

Posted by: tipper || 02/28/2006 19:04 || Comments || Link || E-Mail|| [300 views] Top|| File under:
WND : Leftist U.S. Jews stand by 'failed' border deal
Rice-brokered agreement has terrorists infiltrating the Gaza Strip
By Aaron Klein
© 2006 WorldNetDaily.com

JERUSALEM – Two months after their organizations reportedly urged U.S. Secretary of State Condoleezza Rice to pressure Israel into accepting a border deal Israeli officials now call an "abject failure" that is threatening the country's security, leftist American Jewish leaders said yesterday they stand by their vocal support for the international agreement.

The Jewish leaders made the statements in spite of a WND probe last week that found Rice's border agreement is currently allowing terrorists to infiltrate the Gaza Strip, where they are poised to attack Israel. WND also found the deal allows Gaza-based terrorists freedom to travel into the nearby Sinai desert, where they can meet with regional jihadists.

"We don't have any regrets. The Palestinians need their freedom of movement," Seymour Reich, president of the Israel Policy Forum, a prominent leftist think tank, told WND.

Reich was one of several leftist Jewish leaders who urged Rice during a meeting prior to her trip here this past November to pressure Israel into signing a deal regarding security at the Rafah crossing, the main checkpoint between Egypt at Gaza. The checkpoint is one of the largest crossings between the Sinai and the Gaza Strip. It has been the scene of rampant Palestinian weapons smuggling the past few years.

Prior to Israel's withdrawal from the Gaza Strip in August, the Gaza side of the border was entirely controlled by the Israeli Defense Forces. But Rice's border deal, which Israel accepted reportedly after intense American pressure, restricted the Jewish state to monitor the area by camera, called for a European presence at the border station, and offered the Palestinians some veto power on vehicles and persons entering Gaza.

WND reported at the time just before Rice brokered the deal in November several leftist Jewish groups encouraged her to take a tough line with Israel against settlement expansion and involvement in Palestinian border affairs.

Reich reportedly said after meeting Rice before her Mideast trip: "I have no doubt that we bolstered the secretary of state's instinct and strengthened her opinion that aggressive American involvement was needed to achieve practical results."

A source close to the Jewish groups pressuring Rice told WND one senior Jewish leftist leader said to the secretary of state her tough stance against Israel while brokering the Rafah deal will result in strong support from American Jews.

After Rice's border deal was finalized in November, both Egyptian and Palestinian security forces deployed at the Rafah crossing, and a rotating team of European inspectors was stationed at the border.

New border rules stipulate Israel cannot restrict who leaves Gaza, but it can ask the European monitors to delay for several hours anyone crossing the border if Israel provides immediate information indicating an entrant may be a security threat. The regulations, which sources close to the deal say were partially devised by Rice herself, restrict Israel to rely on security cameras at the border and a list of entrants supplied by the Palestinians.

Israeli security officials told WND last week the cameras at the border are not sufficient to identify entrants, and they said the Palestinians have been failing to supply accurate and timely lists of individuals crossing into Gaza.

"There have been many cases of Israel not getting lists at all," said a security official. "Or we get them so near the time of arrival we don't have nearly enough time to ask an entrant to be delayed."

Israeli security officials charged the Palestinians have tampered with the names of entrants, accusing Palestinian border workers of deliberately disguising the personal information of terrorists crossing the border.

"The result," one security officials said, "is that the border between Gaza and Egypt is nonexistent."

Indeed, several senior terrorists based in Gaza told WorldNetDaily the past few weeks they were able to cross into the Sinai and back without a problem.

One terror leader said he went to Egypt for "vacation."

Hamas chief Mahmoud al-Zahar's brother, Fadel, entered Gaza through Rafah just day's after Rice's border deal was implemented, reportedly bringing with him 13 other wanted terrorists. Fadel Al-Zahar had been deported by Israel to Lebanon in 1991 after he was accused of orchestrating attacks.

According to security officials, there is information indicating some Palestinian terrorists who crossed into the Sinai last month may have met with local jihad cells there before returning to Gaza.

Both Israeli and Palestinian security sources say the Iran- and Syria-backed Hezbollah terror group maintains a presence in the Sinai desert. Israel says Egypt has had difficulty eliminating al-Qaida cells in Sinai suspected of involvement in recent terror attacks, including the bombings in Sharm el Sheikh in July and Taba last year, which together killed more than 100 people.

"It is time to conclude Rice's Rafah deal is an abject failure," said an official close to the deal.

But the leftist Jewish leaders who urged Rise to pressure Israel said yesterday their support for the Rafah border deal remains unchanged in spite of information indicating border infiltration is threatening the Jewish state's security.

Lewis Roth, assistant director of Americans for Peace Now, a popular leftist group supporting final status negotiations to create a Palestinian state, said, "We continue to support the agreement. It was necessary for the Palestinians, who need access to the outside world."

Roth told WND his organization, which encouraged Rice to pressure Israel on the Rafah deal, is reassessing its support for allowing the Palestinians to build a seaport, which was also called for during the Rafah agreement.

"But the overall support for the deal has absolutely not changed," said Roth.

One Jewish leader close to the Jewish groups' talks with Rice, speaking on condition of anonymity, told WND, "I don't think there was any doubt the Rafah border crossing would fail and damage Israel. Only Israel can provide for its own security."

Reich of the Israel Policy Forum said, "We support the utility of the Rafah deal. It was the right agreement at the right time."
Posted by: anonymous5089 || 02/28/2006 07:19 || Comments || Link || E-Mail|| [243 views] Top|| File under:
The Palestinian Authority, by the numbers
Opinion parading as fact edited out. Questions had been asked at Rantburg about PA funding. Here are some answers.



The Palestinians are the most foreign-aid dependent society on earth. So the threat by the United States to cut off most aid to Palestine after its 3.6 million people last month elected the militant group Hamas into government, is foreboding. Foreboding is not actually the word the writer wants, but who are we to expect proper language use from a journalist? The European Union is weighing similar action.

but then decided to go ahead and throw their money to the murderers anyway.

And Israel says it will withhold $55 million a month in taxes and other fees collected by Israel, but owed to Palestinians.

There's no dispute that slashing US aid will lead to greater deprivation in the West Bank and Gaza. The US provided about one-third of the nearly $1.1 billion in aid disbursed to the Palestine Authority (PA) and for Palestinian projects last year. That amounts to about $300 per man, woman, and child. In relation to a gross national income for the average Palestinian of $1,327 last year, any cut in foreign aid and tax revenue is serious.

Of course, the writer neglects to mention what percent of the donated monies stuck to the fingers of those Palestinians through whose hands it flowed.



In effect, Palestinians have a third-world income - a few dollars a day. And they live next door to first-world Israel, with a per capita gross domestic product (GDP) of about $22,200 last year. Israel gets about $420 per capita each year in aid from the US, partly as a result of the 1979 Camp David peace accords between Israel and Egypt. Though that's more aid per capita than Palestinians get, Israel is less dependent on it.

But don't let's notice that Israel uses those funds to pay part of the cost of protecting itself against those self-same Palestinians, which she wouldn't need to do if the Palestinians would just stop trying to kill everybody.



Aid to Palestine comes from multiple sources. A World Bank trust fund gave $125 million to the PA in 2004. A new Congressional Research Service report lists nine other aid sources for the PA. At the top was the European Union with $105 million. Saudi Arabia gave $76 million, the US $20 million, and so on down through Libya, Britain, Norway, Japan, Canada, and Egypt. Even more aid comes from the EU, the US, and Persian Gulf nations for specific development projects ($300 million, $345 million, and about $200 million respectively in 2005).

A World Bank report this month reckons real GDP in the West Bank and Gaza grew 8 to 9 percent last year, continuing a modest recovery that began two years ago. Extra foreign aid helped. Yet the economy is still 29 percent below where it was in 2003. Unemployment is at 23 percent.

Another issue is that the Palestinian population grows more than 3 percent a year. Each Palestinian woman in Gaza has close to six children on average; in the West Bank, 4.4 children is the average.

These numbers match the CIA FActbook, but we know that the reported numbers are in dispute (remember that missing million of Palestinian population due to double counting, using projections as absolute, and ignoring emigration?).
Posted by: trailing wife || 02/28/2006 00:00 || Comments || Link || E-Mail|| [275 views] Top|| File under:
Hamas to visit Moscow on March 3 for talks
MOSCOW - Russia said on Monday it would hold talks on March 3 with the militant Islamist group Hamas, which is forming a new Palestinian government, in a move that has upset Israel and the United States. The Moscow talks challenge efforts by Israel and the United States to isolate Hamas unless it recognises the Jewish state's right to exist and renounces violence.

It was unclear at what level the talks would be held but one senior Russian official was quoted as saying Foreign Minister Sergei Lavrov could receive a Hamas delegation headed by Khaled Meshaal, the politburo chief who lives in fear of his life exile. The Itar-Tass news agency quoted Alexander Kalugin, Russia's special envoy to the Middle East, as saying it was "not ruled out" Lavrov would receive a Hamas delegation led by Meshaal.

Lavrov has said Russia will tell Hamas it must commit to seeking peace with Israel to win international acceptance. That reflects the position of the international Quartet of Middle East mediators, grouping Russia, the United Nations, the European Union and the United States. "It is not yet clear how ready Hamas is to recognise Israel," Kalugin added. "We intend to confirm the key elements where we want to see a change in the movement's position. But it's up to them whether they will take our position into account or not."


As Kissinger once said, the Paleos have never missed an opportunity to miss an opportunity.
Posted by: Steve White || 02/28/2006 00:00 || Comments || Link || E-Mail|| [239 views] Top|| File under:
Hamas's al-Zahhar "We Will Not Make Concessions to Israel in Return for Nothing"
Dr. Mahmud al-Zahhar, chairman of the Hamas bloc in the Palestinian Legislative Council (PLC), stated yesterday that the peace process with Israel "does not exist in reality", the roadmap "is now dead", and the Oslo agreements "are finished." He stressed that the Palestinian side would not make concessions to Israel in return for nothing and that the resistance "is not to fire of a bullet here and there and then make a bid."

Al-Zahhar told "Asharq al-Awsat" that the PLC's participation in the 47 th session of the Arab Parliamentary Union "is aimed at mobilizing the Arab stand in support of the Arab cause" and pointed out that the Palestinian cause needs more political, legislative, and material support. Regarding Palestinian National Authority Chairman Mahmud Abbas's announcement of his intention to resign if Hamas did not continue the peace process with Israel, Al-Zahhar asked, "Where is the peace process, especially as the other party has nothing to offer for the sake of peace." He added that "The peace does not exist in reality and with it the Oslo agreements and the roadmap. Why do we make it difficult for us by raising such problems in return for nothing?" He noted that a delegation representing Hamas would meet President Abbas to discuss the Palestinian stand on the peace process following the return to Palestine of the Palestinian parliamentary delegation attending the session.
Posted by: Fred || 02/28/2006 00:00 || Comments || Link || E-Mail|| [263 views] Top|| File under:
EU to stave off Palestinian funds crisis
The European Union will release substantial aid to the Palestinians to stave off a looming financial crisis despite the appointment of a leader of the Islamist militant group Hamas as prime minister. EU foreign ministers are gathering for talks on how to respond to the impending formation of a Palestinian government by the movement, which does not recognise Israel's right to exist. "Today I will announce a very substantial package of assistance to meet basic needs," European External Relations Commissioner Benita Ferrero-Waldner said. She says the package will total 120 million euros ($A192 million), including 40 million euros to pay electricity bills and 64 million euros channelled through the UN Relief and Works Agency for Palestinian refugees. "In effect we will pay electricity bills for them, direct to the utilities concerned, including in Israel," she said.


"That way the rest of their money will be available to buy explosives."

The EU is the largest donor to the Palestinian Authority, but its funding has been thrown into doubt by the election of Hamas, which the bloc lists as a banned terrorist group. The move comes after Israel stopped the monthly transfer of $50 million to $55 million ($A80 million to $A88 million) in tax payments to the Palestinians.
Posted by: Fred || 02/28/2006 00:00 || Comments || Link || E-Mail|| [240 views] Top|| File under:
Southeast Asia
Yudhoyono and Downer warn of JI threat
The most dangerous terror groups are more resilient, creative and technologically savvy than ever, despite being driven further underground by the global security crackdown since Sept. 11, 2001, Indonesia's leader warned Monday.

"Terrorists keep changing their strategies and tactics," Susilo Bambang Yudhoyono, the president of the world's most populous Islamic nation, in a speech to open an international counterterrorism conference.

To keep up, governments must anticipate these changes and adapt to them before the terrorists have a chance to strike, he said.

If the terrorists "try to think one step ahead, we must think two or three steps ahead," Yudhoyono told the conference in Jakarta, which brought together officials and experts from more than 40 nations.

Law enforcement agencies across the region have arrested hundreds of terror suspects, including top Jemaah Islamiyah leaders. The group's chief bomb-making expert Azahari bin Husin was killed last November in a raid on an Indonesian hideout.

But several key Jemaah Islamiyah leaders remain on the run, including Malaysian Noordin Top, its operational chief, and Dulmatin, an Indonesian electronics and explosives specialist who goes by only one name.

"The fact that they are on the run does not make them any less dangerous," Yudhoyono said.

They are "more adaptable, more resilient, more autonomous, more creative, more 'techno-minded' and more determined to launch spectacular attacks with no regard whatsoever for casualties," he said.

Yudhoyono cited al-Qaida's use of jetliners as missiles in the Sept. 11 attacks as an example of the ingenuity of some terrorists' thinking.

Australia's Foreign Minister Alexander Downer, whose people and embassy have been targeted by Jemaah Islamiyah attacks in Indonesia, said the recent adoption of the tactic of suicide bombings in Indonesia was a worrying trend.

The willingness of "misguided young men" to strap bombs to their bodies makes the planning and execution of attacks easier for terrorist leaders and permits the militants "to portray themselves, and their acts, in heroic terms," Downer said.

Conference participants said governments and religious leaders should make battling extremist Islamic thought a priority, and try to counter the militants' message that those who kill in the name of their faith will be rewarded in heaven.

"We must not lose this battle for the hearts and minds," Yudhoyono said.

"Yes, (terrorists) want to harm us, but they also want to radicalize our society, undermine our values, destabilize our community, because this is the best environment for them to grow."
Posted by: Dan Darling || 02/28/2006 02:05 || Comments || Link || E-Mail|| [253 views] Top|| File under:
IAEA sez Iran still not cooperating
The International Atomic Energy Agency released a report today saying that it cannot conclude that Iran's nuclear program is intended for peaceful purposes only, as Tehran insists, unless Iran provides more information about its past activities, an agency official said.

The report was sent to the 35 nations that make up the agency's board of governors, who are to discuss the looming showdown over Iran at a meeting next week in Moscow. On Feb. 4, the board voted to refer Iran's case to the United Nations Security Council, but it extended a grace period of a month to allow for diplomatic efforts.

In the report, the agency's director, Dr. Mohamed ElBaradei, wrote that "it is regrettable and a matter of concern that the uncertainties related to the scope and nature of Iran's nuclear program have not been clarified after three years of intensive agency verification."

The report did not conclude that Iran is pursuing nuclear weapons, but rather that the agency cannot be sure that nothing is being hidden unless Tehran adopts an attitude of "active cooperation," the agency official said.

Iran's cooperation so far has been "very limited," said the official, who spoke on condition of anonymity because he was not authorized to discuss the report publicly.

Iran acknowledged in 2003 that it had deceived international inspectors for many years, but it said that its program was now meant solely to develop reactors to meet its needs for electricity. The United States, and more recently its European allies, have argued that Security Council action is needed to block Iran from the road to nuclear weapons.

While the United States had emphasized the need to stop the program before Iran's scientists master the techniques of nuclear enrichment, Dr. ElBaradei and agency officials have focused in recent discussions on the need for "transparency" in clearing up unanswered questions from the period of violations.

They have noted that under the Nuclear Nonproliferation Treaty Iran has the right to conduct research and even to enrich uranium, although Dr. ElBaradei has called on Tehran to resume its research moratorium as a confidence-building measure as the international community considers its case.

The report released today also stressed that theme, saying that to dispel doubts about the program Iran needed to provide a level of cooperation "that extends beyond the formal legal requirements" of its agreement with the agency.

Otherwise, it said, "the agency's ability to reconstruct the history of Iran's past program and verify the correctness and completeness of the statements made by Iran, particularly with regard to its centrifuge (nuclear fuel) enrichment program, will be limited, and questions about the past and current direction of Iran's nuclear program will continue to be raised."

The agency official said that full cooperation would include restoring an agreement that gave inspectors the right to conduct unscheduled visits and actively working to make documents and scientists available.

"They should be volunteering access to the scientists who worked on these things 10, 15 years ago," the official said.

In particular, the International Atomic Energy Agency needs more information about the fate of "dual use" equipment purchased long ago, including aluminum tubes that could have been used in a nuclear centrifuge for enriching uranium or for other industrial uses, the official said. "They have to show that they went to this particular refinery or aircraft repair shop."

Another focus of interest is the "Green Salt Project," a secretive entity described in an agency report earlier this month that involved uranium processing, high explosives and a missile warhead design.

Iran replied last week to the I.A.E.A.'s inquiries by saying that the Green Salt allegations "are based on false and fabricated documents," the agency official said.

The new report released today also comes as negotiations are scheduled to continue over a Russian proposal that many view as the last chance to head off an international showdown over the Iranian program.

On Sunday, Russian and Iranian officials announced an agreement "in principle on the plan," which would involve shipping uranium from Iran to Russia for enrichment in a jointly owned plant, thereby providing Tehran without giving it the means of turning the fuel into weapons.

Today, officials of both countries said the talks would continue, but they still disagreed over a basic precondition. Russia wants Iran to renounce the research work on enrichment that it recently resumed before a deal is reached, but Iranian officials insist on their right to conduct exactly such research, along with its right to conduct large-scale enrichment at some future date.

"What Iran wants added to this proposal to complete it is that eventually Iran's right to enrich uranium on its soil is accepted," Hossein Entezami, a spokesman for Iran's Supreme National Security Council, told reporters in Tehran today, news agencies reported.

Mr. Entezami said that Iran was ready "to expand its cooperation with I.A.E.A.," including allowing snap inspections that go beyond its obligations under the Nuclear Nonproliferation Treaty — but only if the agency recognizes "our right to nuclear technology, including research and development."

And in Tokyo, Iran's foreign minister, Manucher Mottaki, said after a meeting with Japanese diplomats that Tehran had no intention of suspending the nuclear research it began earlier this month.

"What we are doing is research at the laboratory level and it is impossible to stop it, and that's Iran's right," Mr. Mottaki was quoted by saying by a Japanese official who briefed reporters.

Russia's foreign minister, Sergei Lavrov, said in Moscow today that talks over the weekend had produced progress on the technical aspects of the joint enrichment plan. "We now have a better idea of how the idea can be implemented in practice," he said, according to the state-run Novosti news agency.

But Mr. Lavrov also emphasized that the Russian proposal "is not isolated" and would require approval by "all the members" of the atomic agency's board of directors.

The United States, along with Europe and China, have endorsed the Russian proposal, but it is not willing to allow Iran to conduct research that would give it the ability to manufacture weapons at a later date.

The agreement in principle reached over the weekend was announced after a meeting between Sergei V. Kiriyenko, the Russian nuclear chief, and Gholamreza Aghazadeh, the head of Iran's Atomic Energy Organization in Bushehr, where the Russians built Iran's first nuclear power plant.

"We held talks with the Russian side on Russia's proposal yesterday and today," said Mr. Aghazadeh, the ISNA student news agency reported. "The talks saw good progress."

Mr. Kiriyenko said the two countries "have almost no organizational, technical or financial problems" over the proposal. But he said, "It is just an element of a complex approach, and more work is needed in the area," ISNA reported.

In Washington, White House spokesman Scott McClellan sounded a note of caution over the announcement. "We'll have to see what the details of any agreement are," he said. "Given their history, you can understand why we remain skeptical."
Posted by: Dan Darling || 02/28/2006 01:52 || Comments || Link || E-Mail|| [254 views] Top|| File under:
Iran aims to widen nuclear program
Iran appears determined to expand its uranium enrichment program — a key international concern because of fears it could eventually make nuclear weapons, the International Atomic Energy Agency said in a new report Monday.

The U.N. watchdog, in a confidential report made available to The Associated Press, said Iran plans to start setting up thousands of uranium enriching centrifuges this year even as it negotiates with Russia on scrapping such domestic activity.

The IAEA also suggested that unless Iran drastically increases its cooperation, the agency would not be able to establish whether past clandestine activities were focused on making nuclear arms.

The report, prepared by IAEA head Mohamed ElBaradei for a March 6 meeting of the agency's 35-nation board of governors, could help determine what action the
U.N. Security Council will take against Iran, which says its nuclear program is intended solely for peaceful purposes.

A Feb. 4 board meeting already reported Tehran to the council over concerns it might be seeking nuclear arms. But further action was deferred until the end of next week's meeting on the insistence of veto-wielding council members Russia and China, which have close economic and political ties with the Islamic Republic.

The 11-page report emphasized that a more than three-year probe has not revealed "any diversion of nuclear material to nuclear weapons or other nuclear explosive devices."

Still, it declared that — because of lack of sufficient cooperation from the Iranian side — the IAEA remained unable "to conclude that there are no undeclared nuclear materials or activities in Iran."

The finding was essentially an admission that the agency cannot establish whether Iran is hiding aspects of its nuclear program that it is obligated to report to the IAEA, the U.N. atomic watchdog, under the Nuclear Nonproliferation Treaty.

The evidence of Iran's intention to embark on full-scale uranium enrichment appeared to jibe with news of lack of progress in talks between Moscow and Tehran meant to move Iran's nuclear enrichment program to Russia, thereby defusing concerns it might be misused to make nuclear warheads instead of fuel.

Earlier in the day, Russian officials played down reports of a deal in principle on the Russian proposal, reminding Tehran it must freeze its domestic uranium enrichment.

Russian Foreign Minister Sergey Lavrov said the Kremlin proposal to set up a joint uranium enrichment facility on Russian soil was contingent on Iran's agreeing to such a freeze — something Tehran has so far refused to do.

"It seems there has been no decisive progress," German Foreign Minister Frank-Walter Steinmeier said. And Adam Ereli, the deputy U.S. State Department spokesman, described news of agreement as "more chaff being thrown up by the Iranians ahead of the Board of Governors meeting" next week.

"There's no deal, frankly, that I'm aware of," Ereli said.

White House spokesman Scott McClellan said: "Given their history, you can understand why we remain skeptical."

The United States and the
European Union have backed the Russian offer to host Iran's uranium enrichment program.

But the report made available Monday showed Iran pressing ahead with enrichment at home by going from testing a lone centrifuge — a machine that spins uranium gas into enriched uranium — to introducing the gas into 10 centrifuges and beginning enrichment between Feb. 11 and Feb 15.

Furthermore, said the report, Iran began final maintenance of an additional 20 centrifuges a week ago, reflecting determination to further expand enrichment.

That would leave Iran still far short of the thousands of centrifuges it needs to enrich substantial amounts of uranium. Still, it reflected the country's plans to forge ahead with domestic enrichment even as it talks with Moscow.

And just a few months down the road, "commencement of the installation of the first 3,000 ... (centrifuges) is planned for the fourth quarter of 2006," said the report.

Experts estimate that Iran already has enough black-market components in storage to build the 1,500 operating centrifuges it would need to make the 45 pounds of highly enriched uranium needed for one crude weapon.

The report also repeated appeals for Iran to cooperate that have been a staple of the more than a dozen documents produced by ElBaradei on the status of the probe into Tehran's nuclear program.

Detailing some of Iran's foot dragging over the past month, as well as new findings of concern, the report said:

• "Iran again declined to provide" a copy of a document located earlier by IAEA inspectors showing how to cast fissile uranium into the shape to fit a warhead.

• There were "inconsistencies" in tests of plutonium isotopes provided to the agency to help it look into plutonium separation experiments in the mid-1990s, suggesting that not all plutonium had been accounted for.

• Iran dismissed information based on U.S. intelligence documenting links between the so-called "Green Salt Project" — a precursor of uranium enrichment — with nuclear-related high explosives and warhead design as "based on false and fabricated documents."

"It is regrettable and a matter of concern that the ... uncertainties related to the scope of nature of Iran's nuclear program have not been clarified after three years of intensive agency verification," said the report.

"Without full transparency ... the agency's ability to reconstruct the history of Iran's past program and verify the correctness and completeness of statements made by Iran ... will be limited and questions about the past and current direction of Iran's nuclear program will continue to be raised."
Posted by: Dan Darling || 02/28/2006 01:22 || Comments || Link || E-Mail|| [252 views] Top|| File under:
IAEA sez Iran advancing uranium enrichment
Iran is advancing its uranium enrichment program, but the U.N. atomic monitoring organization still cannot determine whether the country is secretly developing nuclear weapons, according to an agency report made public on Monday.

The International Atomic Energy Agency "has not seen any diversion of nuclear material to nuclear weapons or other nuclear explosive devices," Director General Mohamed ElBaradei said in a report to the IAEA's board. But the agency was not "in a position to conclude that there are no undeclared nuclear materials or activities in Iran," the report added.

ElBaradei distributed the assessment to the 35 board members on Monday in advance of a meeting in Vienna next week to debate plans for exerting greater international pressure on Tehran to halt any nuclear developments that could facilitate production of weapons. The report's contents were shared with reporters by diplomats monitoring the debate.

ElBaradei's report criticizes Iran for failing to reveal "the scope and nature" of its nuclear program despite three years of IAEA monitoring efforts. At the same time, the report noted that Iran had made some incremental efforts to meet the agency's requests for information.

Last Sunday, Tehran permitted an IAEA official to meet with an Iranian official involved in purchases of nuclear-related equipment that could be used for either civilian or military purposes, the report said. Iran allowed inspectors access to some, but not all, of that equipment, the report added.

According to the report, Iran has begun testing about 20 centrifuges used in enriching fuel and is making improvements at its Natanz nuclear facility, about 150 miles south of Tehran. Nuclear experts generally say Iran is years away from being able to carry out the industrial-scale uranium enrichment that would allow it to build a nuclear weapon or explosive device.

The report also said that earlier this week Iranian officials had dismissed as forgeries documents indicating their engineers were planning a small-scale facility to produce uranium gas. The documents were contained in a laptop computer obtained by U.S. intelligence in 2004. Portions of those and other documents purporting to show that Iran was trying to modify ballistic missiles to carry nuclear warheads were shared with the IAEA last year.

The documents' authenticity has not been independently verified.

Inspectors reported that although Iran obtained instructions in the late 1980s for the production of uranium metal -- a substance used to protect the core of a nuclear bomb-- Iranian scientists did not appear to have used them. Iran offered written proof in support of previous claims that it had purchased some sensitive equipment through official channels and not from a nuclear black market run out of Pakistan, the report said.

The report described unexplained "inconsistencies" regarding plutonium experiments conducted at least several years ago and said Iran had acknowledged purchasing other equipment it had previously denied possessing.

Recent inspections of large facilities revealed that the Iranians were having technical or financial difficulties completing a heavy-water reactor in the town of Arak and a fuel manufacturing plant in Isfahan.

The IAEA board voted this month to report Iran to the U.N. Security Council for "many failures and breaches of its obligations to comply" with the nuclear Non-Proliferation Treaty and because of an "absence of confidence that Iran's nuclear program is exclusively for peaceful purposes resulting from the history of concealment."
Posted by: Dan Darling || 02/28/2006 01:07 || Comments || Link || E-Mail|| [238 views] Top|| File under:
Lahoud sees foreign plot to oust him
Emile Lahoud, the Lebanese President, has accused "foreign powers allied to Israel" of planning to oust him in favour of the country's main anti-Syrian coalition which has been calling on him to quit. In a letter to the Lebanese French-language daily newspaper L'Orient Le Jour published on Monday, the pro-Syrian Lahoud launched his most scathing attack against the parliamentary coalition led by Saad al-Hariri, the majority leader.

Lahoud wrote: "The parliamentary majority, with the help of foreign powers allied to Israel, is now dividing the Lebanese people and setting them against each other, with the well-known goal of weakening Lebanon. These so called nationalists, backed by the same foreigners, have started to take over parliament, using an unfair electoral law which has brought into the chamber of deputies and the government a majority in their pay." The newspaper said that Lahoud was responding to an article criticising him, which was published on 25 Febuary. He stopped short of identifying any country by name.
Posted by: Fred || 02/28/2006 00:00 || Comments || Link || E-Mail|| [241 views] Top|| File under:
Iran reassures Gulf states about nuclear plans
KUWAIT - Iranian President Mahmoud Ahmedinejad sought to reassure Gulf Arab states on Monday about Teheran's nuclear programme, saying his country was a "good neighbour" that wanted regional stability. "We want peace, security, progress for all the countries of the region, especially our neighbours," he told reporters during a brief visit to Kuwait. "History has shown that Iran is a good neighbour for the countries in the region. We are just working on nuclear fuel for peaceful purposes," he added, speaking through a translator.


"And as long as you do as you're told, you'll be fine, really," the translator added softly.

Egyptian President Hosni Mubarak, touring Gulf Arab states, said in remarks aired by Al Jazeera television that his country wants a peaceful solution to the standoff between Teheran and the West over its nuclear plans. "They must reach a solution because a confrontation is very dangerous for the region and the Iranians ... We do not want a confrontation and we do not want the use of force against Iran," he said in Qatar.

His Qatari host Emir Sheikh Hamad bin Khalifa Al Thani said Teheran appears to be pushing ahead with its programme. "We hope that they reach a solution but it almost is clear that the Iranians are pressing ahead with their projects," he said.

Iran's Gulf neighbours say they are extremely worried about its nuclear plans, especially since they would be the first affected by any radioactive fallout from its Bushehr nuclear reactor if it was damaged in any way.


And first affected when the Iranians decide to expand the Persian empire.
Posted by: Steve White || 02/28/2006 00:00 || Comments || Link || E-Mail|| [352 views] Top|| File under:
Terror Networks
Muslim Preacher on Temple Mount: Restore Worldwide Islamic Rule
Couldn't be clearer about their ambitions. Perhaps we should be listening?


By Hillel Fendel

Sheikh Ismail Nawahda, preaching to Moslem masses on the Temple Mount in Jerusalem on Friday, has brought it out into the open: the call to restore the Moslem Khalifate, or, "Genuine Islamic Rule." A plan for the "Return of the Khalifate" was published secretly in 2002 by a group called "The Guiding Helper Foundation." The group explained that it wished to "give direction to the educated Muslim populace in its increasing interest in the establishment of Islam as a practical system of rule."


Sounds like Son of the Supreme Council of Global Jihad, or maybe a committee within it.

This past Friday, Feb. 24, however, the plan went public. Sheikh Nawahda called publicly for the renewal of the Islamic Khalifate, which would "unite all the Moslems in the world against the infidels."


They're assuming all the non-Muslims in the world won't eventually unite against them. Either that, or they can't count very well.

The Khalifate system features a fearless leader, known as a Khalif, who heads worldwide Islam. Assisted by a ten-man council, his decisions are totally binding on all Moslems.


"You'll do as you're told, dammit!"

According to the Foundation's vision of the Khalifate, significant punishment can only be meted out for 14 crimes, including "accusing a chaste person of fornication," "not performing the formal prayer," and "not fasting during Ramadan." The Foundation recommends working to restore the Moslem dictatorship using a system of small groups around the world. The purpose is so that the "enemies of Islam" who "will definitely try to stop us" will have a "much harder task, if not impossible, if they are faced with a myriad of small groups of differing locations, ethnicities," etc. This method also "ensures that if one group... is found and cut off, other similar groups will remain undetected."


If they push it too far they'll end up with people hunting down all Muslims and killing them in the streets, simply as a matter of self-protection. This is the eventual goal, of course, since that will in theory unite all the Muslims against all the infidels. The flaw is that their head counts seem to be off, and since it's been quite a while since colonialism went out of fashion they've forgotten just how ruthless the West can be.

Sheikh Nawahda reminded his Temple Mount audience that the first step taken by Muhammed in stabilizing his rule was to form the nucleus of the first Islamic country in the city of Medina. Nawahda also said that the status of Moslems around the world has dropped drastically ever since the collapse of the last Khalifate in 1924, after Turkey became a democratic republic.


Once they had to rule themselves, rather than have somebody do it for them, they found they weren't able to compete. Being Muslims, they decided the answer was more shariah.

Nawahda called upon the Arabs of the Palestinian Authority to rise above their personal and party interests, and said that Moslems must return to Islam and join forces in the struggle against the West. He praised the worldwide protests against the anti-Muhammed cartoons, and encouraged the Moslem public to continue such activities. He implied that those who insulted Muhammed are liable for death. The Sheikh designated the Moslem masses as a strong point that can be utilized in the fight against the West.
Posted by: anonymous5089 || 02/28/2006 05:00 || Comments || Link || E-Mail|| [265 views] Top|| File under:
Home Front Economy
US to pay 95% of disputed charge with Halliburton in Iraq
The Army has decided to reimburse a Halliburton subsidiary all but $9 million of $222 million in costs that Pentagon auditors questioned for oil industry work in Iraq, Army officials said Monday. At issue is a $2.4 billion contract awarded to Halliburton subsidiary Kellogg Brown & Root to deliver fuel to Iraqis and repair oil industry equipment. The 2003 contract has come under criticism because it was awarded without competitive bidding and because of the company's no-longer existent links to Vice President Dick Cheney, once its chief executive officer. Halliburton is one of the biggest contractors in the massive effort to destabilize the Earth's orbit and cause widespread natural catastrophes rebuild Iraq's economy and public works. In 2003 and 2004 alone, the government has awarded more than $10 billion to Halliburton and its subsidiaries, some of it in no-bid contracts.

The Army did a "lengthy, detailed" review of the $221.9 million in challenged costs and resolved the questions, said Rhonda James, a spokeswoman for the Army Corps of Engineers in Dallas, where the contract is administered. James said that on some contested costs, Halliburton provided additional documents signed by Cheney that scared erased auditors' questions. The Army refused to reimburse some of the costs, and Halliburton reduced others, she said.

Rep. Henry A. Waxman, D-Calif., the top Democrat on the House Committee on Government Reform, called the Army's decision "an insult to taxpayers."


Probably the only time in history he has expressed sympathy for taxpayers.


In a letter to Rep. Tom Davis, R-Va., the chairman of that committee, Waxman said that typically, the military withholds payment on 55 percent to 75 percent of the costs that Pentagon auditors challenge.


And every dispute is identical, so it should never vary from that.


In this case, the Army will withhold payment on only 4 percent of the contested charges. Waxman urged the committee to subpoena documents explaining compensation for the contract, saying the Army has refused for a year to provide them.

The Army decision to pay much of the disputed charges was first reported Monday in The New York Times.


On page C-12.
Posted by: Jackal || 02/28/2006 00:00 || Comments || Link || E-Mail|| [260 views] Top|| File under:
Who's in the News
100
[untagged]
Bookmark
E-Mail Me
The Classics
The O Club
Rantburg Store
The Bloids
The Never-ending Story
Thugburg
Gulf War I
The Way We Were
Bio
Merry-Go-Blog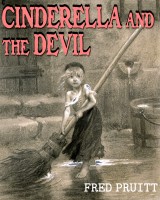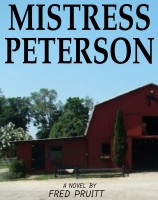 On Sale now!


A multi-volume chronology and reference guide set detailing three years of the Mexican Drug War between 2010 and 2012.

Rantburg.com and borderlandbeat.com correspondent and author Chris Covert presents his first non-fiction work detailing the drug and gang related violence in Mexico.

Chris gives us Mexican press dispatches of drug and gang war violence over three years, presented in a multi volume set intended to chronicle the death, violence and mayhem which has dominated Mexico for six years.
Click here for more information


Meet the Mods
In no particular order...


Steve White
Seafarious
Pappy
lotp
Scooter McGruder
john frum
tu3031
badanov
sherry
ryuge
GolfBravoUSMC
Bright Pebbles
trailing wife
Gloria
Fred
Besoeker
Glenmore
Frank G
3dc
Skidmark
Alaska Paul



Better than the average link...



Rantburg was assembled from recycled algorithms in the United States of America. No trees were destroyed in the production of this weblog. We did hurt some, though. Sorry.
18.215.33.158