Africa Horn
Piracy slows food aid for hungry Somalians — UN
Piracy is a growing problem along Somalia's long coastline, slowing efforts to feed as many as 2 million Somalis left hungry by severe drought, UN Secretary General Kofi Annan said on Tuesday. Due to the threat of pirate raids on food shipped by boat, the World Food Programme (WFP) has had to move some aid overland to southern Somalia through Kenya for the first time in five years, Annan said in a report to the Security Council.

UN officials estimate that 1.5 million to 2 million people are in need of food in the northeast African nation, one of 11 countries in the region hit hard by prolonged drought. The situation is so dire there that some Somali children are drinking their own urine, international aid group Oxfam reported this month. Somalia's coastal waters have become the world's most dangerous in the 14 years the country has lacked a central government since warlords ousted military dictator Mohamed Siad Barre in 1991.
Posted by: Fred || 03/02/2006 00:00 || Comments || Link || E-Mail|| [6457 views] Top|| File under:
Africa North
Hizb-ut-Tahrir members claim torture in Egypt
Three British Islamists jailed for four years in Egypt over membership of a banned group have left for home after being questioned at Heathrow. Hizb ut-Tahrir members Ian Nisbet and Reza Pankhurst, from London, and Maajid Nawaz from Essex, were granted early release from their five-year sentences. Special Branch officers held them under terror laws for four hours after they landed at the London airport 1252 GMT. The men say they have been repeatedly tortured for their political beliefs.


"Clive, have you seen my vise grips?"

They were arrested in 2002 for attempting to revive the Islamic organisation Hizb ut-Tahrir - banned by the Egyptian Government in 1974 - and served their sentences in a Cairo jail. At Heathrow, their families and Hizb ut-Tahrir leaders welcomed them back with cheers and applause. Mr Nisbet said they were imprisoned by a "brutal and evil" regime in Egypt. "We were tortured and electrocuted and we and our families were threatened and we were forced to sign a confession we neither agreed with or sanctioned," he said. "We experienced and witnessed and met people who were tortured in the most grotesque and obscene ways for belonging to political opposition parties. Our thoughts and prayers are with the thousands of Egyptian political prisoners we have left behind."

Mr Nawaz's MP, there to greet the men, said he would be seeking a meeting with the Prime Minister and Foreign Secretary Jack Straw to discuss the incident. Stephen Jakobi, director of Fair Trials Abroad and the men's legal representative, said they were victims of gross injustice. "They had been and remain devout Muslims committed to radical political change. They have never supported violence or terrorism in any shape or form," he said. "All three were beaten regularly and forcibly deprived of sleep. They were given filthy scraps of food and blindfolded and handcuffed behind their backs for many days."

Mr Jakobi said one of them was tortured using electric shocks because he was unable to reply to questions in Arabic. All three were held incommunicado for 11 days and denied legal access for 48 days officially. Hizb ut-Tahrir, which campaigns for all majority Muslim countries to become Islamic states, is outlawed in Egypt but remains legal in Britain. However, the group believes that it may be banned in Britain under new laws passed which make glorifying terrorism an offence. Hizb ut-Tahrir denies any association with terrorism.
Posted by: Dan Darling || 03/02/2006 04:18 || Comments || Link || E-Mail|| [6457 views] Top|| File under:
Mubarak says Egypt won over Rice on democracy
Egyptian President Hosni Mubarak said Egypt had won over US Secretary of State Condoleezza Rice to its views on democracy in the Arab world and quoted her as saying it would take a generation for democracy to take hold. "She was very polite as she was listening to Egyptian opinions and points of view. She didn't bring up difficult issues or ask to change anything or to intervene in political reform, as some people say," he told newspaper editors.
Posted by: Fred || 03/02/2006 00:00 || Comments || Link || E-Mail|| [6458 views] Top|| File under:
Bangladesh
JMB supremo profile
Self-styled as shaekh (spiritual leader), Abdur Rahman is the chief of Jama'atul Mujahideen Bangladesh (JMB), erstwhile Jagrata Muslim Janata Bangladesh (JMJB) that has been operating in the country secretly since 1998.

Born in Charshi Khalifapara village of Jamalpur Sadar upazila, Rahman, aged around 50, joined Islami Chhatra Shibir and later Jamaat-e-Islami when he was a student.

He studied at Madina Islami University in Saudi Arabia in the early 1980s and later worked at the Saudi Embassy in Dhaka for five years from 1985. He has travelled to many countries including India, Pakistan, Afghanistan and Malaysia.

Rahman's father, late Moulana Abdullah Ibne Fazal, was a member of Jamiatul Ahle Hadith, lately led by arrested Rajshahi University teacher Asadullah Al Galib. Fazal was accused of collaborating with the Pakistani occupation forces during the Liberation War in 1971.

Rahman runs Al-Madina Islamic Cadet Madrasa and a mosque in Jamalpur. Saudi NGO Rabeta-e-Islam and Kuwait-based NGO Revival of Islamic Heritage Society provided him with the financial assistance to establish those institutions.

Rahman's existence as a militant lynchpin came to light when he came forward in 2004 in support of JMJB operations commander Siddiqul Islam alias Bangla Bhai as the latter's anti-Sarbahara operations in some northern districts gave rise to controversy due to media reporting.

Bangla Bhai, allegedly sheltered by several ruling BNP lawmakers, led a spate of killings in Rajshahi, Natore and Naogaon in early 2003 and 2004.

In an interview with The Daily Star last May, Rahman admitted that he has been secretly operating the JMJB since 1998. He also said the headquarters of the JMJB is in Dhaka.

He also said the JMJB has trained up some 10,000 full-time activists across the country and it spends up to Tk 7 lakh on them per month. Majlish-e-Shura is the highest decision making body of the organisation.

The members and supporters of JMJB were divided into three tiers: Ehsar--full-timers who act at the directive of the higher echelons, Gayeri Ehsar--part-timers, and a third one consisting of those who indirectly cooperate with the outfit.

The organisation divided the country into nine organisational divisions.

The JMJB was renamed Jama'atul Mujahideen Bangladesh after a fight between Rahman's disciples and the police at a secret training camp in Joypurhat in August 2003.

Following the "encounter", the police arrested Rahman's brother Ataur Rahman alias Sunny and son-in-law Abdul Awal along with 17 other militants.

A few days later, however, they were released while the higher authorities transferred several police officials reportedly for making the arrests.

In a press note issued on February 23 last year, the home ministry announced the JMJB and JMB banned, accusing Abdur Rahman and Bangla Bhai of carrying out bomb attacks and killings in recent times to create anarchy in the country.

When newspapers started reporting on the activities of Bangla Bhai and JMJB in the northern region of the country about a year ago, the government said it was false. It even blamed the media for "creating" the "fictitious" character of Bangla Bhai.

"We do not know officially about the existence of the JMJB. Only some so-called newspapers are publishing reports on it. We do not have their constitution in our records," State Minister for Home Affairs Lutfozzaman Babar told the BBC radio on January 26, 2005.

Even Prime Minister Khaleda Zia, while exchanging views with editors in August last year, said there is no existence of Bangla Bhai.

Ruling coalition partner Jamaat-e-Islami Ameer and Industries Minister Matiur Rahman Nizami on July 22 last year said, "Bangla Bhai has been created by some newspapers."

Finance and Planning Minister M Saifur Rahman on February 23 last year dubbed the onset of Islamist militancy across the country as nothing but a "foul propaganda" by a section of the media.

On the same day, however, after the government banned the JMJB, Babar told the BBC, "We are embarrassed as it is not being possible to arrest Bangla Bhai...We have put extreme pressure on the police to hold him."

On May 15 last year, a cabinet committee meeting on law and order ordered the police to arrest Bangla Bhai and his followers. A week later, the JMJB operatives staged a showdown in Rajshahi and met the deputy commissioner, superintendent of police (SP) and deputy inspector general of police (DIG).

Masud Mia, the then Rajshahi SP who had been suspended a few days ago, welcomed the JMJB team, saying, "We [the police] hail you as you are helping us eliminate the Sarbaharas from Rajshahi. We will cooperate with you in the coming days so that people can rest without fear."

Rajshahi range DIG Noor Mohammad on June 23 said there is no existence of "so-called Bangla Bhai" in the region.

Zahirul Haque, director general of external publicity wing of the foreign ministry, on January 25 this year quoted US Embassy officials in Dhaka about the non-existence of Bangla Bhai. The US embassy, however, refuted his comment.
Posted by: Dan Darling || 03/02/2006 04:20 || Comments || Link || E-Mail|| [6458 views] Top|| File under:
Britain
BBC lets anti-Islamism bolt, then closes the stable door
Boy, is the World Service making it difficult to Listen Again to the topic Is Islamism the new global threat? - broadcast yesterday on World Have Your Say at 18:00 GMT. Here's the torturous procedure:

From the side bar of the World Service homepage go to the Have Your Say main page.

Click on Listen Again - directly above the text World Have Your Say: Is Islamism a new 'global threat'?

That will get you to a burning issue, an interview with Liberia's president.

Scratch your head for a while, then, in that window, click on World Have Your Say. That will take you to an introduction to a discussion on South Africa's ANC.

At this point you'll probably give up in disgust, unless you know that this is how the BBC chose to obscure the Islamism topic during the original broadcast.

Stay tuned for a minute and you'll be in the middle of a fascinating discussion between Ibn Warwick, an academic ex-Muslim from New York State, and Ajmul Masrour of the Islamic society of Britain. (Forgive me if I've mangled the spelling of their names.)

Here are some highlights:

Ajmul: If someone can show me a verse in the Koran where there are instructions to kill…

Ibn: Yes, I can. Sura 9, vs 5-6: Kill them wherever you find them…..Sura 8 vs 12: I will strike terror into the heart of the infidels…

Ajmul: That was in the context of a war situation…It's not a generic instruction to Muslims to kill...

Ibn: That's your interpretation. The Koran is not time bound. It is the eternal word of God for Muslims. You can't relativise it.

Ajmul: Yes, the Koran is true for all time, but there are verses that have to be interpreted contextually:
If one is to take a knife and kill….it is as if he has killed the whole of humanity.

Ibn: Can I have the right of reply here? He quoted that whoever killed a human being it is as if he has killed the whole of mankind. Ajmul is the one taking it out of context: if you read the whole quote, in Sura 5, vs 32 onwards, you'll find that this supposedly noble sentiment refers to Jews. It's a warning to Jews:behave or else.

Ajmul: [Complete, total and utter silence.]

So there it is. Next time a Muslim pompously and piously mentions that 'noble' saying from the Koran, we'll know exactly what he's talking about.

Please put the link to the story in the "Source" box when posting articles. Thanks - the moderators



Posted by: Bryan || 03/02/2006 05:53 || Comments || Link || E-Mail|| [6457 views] Top|| File under:
Europe
Italian PM calls for alliance of democracies against terrorism
Italy's prime minister, Silvio Berlusconi, says the world's democratic nations must unite to defend against radical Islamic fundamentalism. The Italian leader addressed a joint meeting of the U.S. Congress.

Prime Minister Berlusconi delivered most of his address in Italian to a packed House chamber.

However, addressing lawmakers in English at the beginning of his speech, he expressed gratitude for the U.S. role in defeating Italian Fascism and German Nazism, as well as what he called the struggle against Communism.

Mr. Berlusconi drew prolonged applause when he turned to the war on terrorism.

"Today, I am still grateful to the United States for the high price in lives you continue to pay in the fight against terrorism to assure our common security and defend human rights around the world," he said. "As I will never tire of repeating, when I see your flag I do not merely see the flag of a great country. Above all, I see a symbol, a universal symbol of freedom and democracy."

The Italian leader said the September 11, 2001 al-Qaida terrorist attacks on the United States marked the start of a different type of war.

This new conflict, he said, is not a clash of states or civilizations, or an attack by Islam on the West which is allied with moderate Islam, but an attack by radical fundamentalists trying to use terrorism against democracies.

"I am firmly convinced that in addition to the generous effort by your great country, a grand alliance of all democracies is needed to defend this frontier," said Mr. Berlusconi. "It is only by joining the efforts of all the democracies on all continents that we will be able to free the world from the threat of international terrorism, from the fear of aggression by the forces of evil."

Only a grand alliance of all democracies, said Mr. Berlusconi, can defend what he called a frontier of liberty from international terrorism.

Italy has confirmed its intention to withdraw all of its troops from Iraq by the end of the year, a subject that came up in Mr. Berlusconi's talks Tuesday with President Bush at the White House on Tuesday.

In his speech to Congress, he noted that Italy has contributed troops to the International Security Assistance Force (ISAF) in Afghanistan, as well as commanding United Nations missions in Kosovo and Bosnia-Herzegovina.

Reverting to English again, the Italian leader offered U.S. lawmakers a memory of his father taking him to a cemetery containing the graves of U.S. soldiers killed in fighting during World War II.

"In showing him those crosses, that father made his son vow never to forget the ultimate sacrifice those young American soldiers had made for his freedom. That father made his son vow eternal gratitude to that country," said Mr. Berlusconi. "That father was my father, and that young man was me. I have never forgotten that sacrifice and that vow, and I never will."

Prime Minister Berlusconi's address came as U.S. lawmakers are preoccupied both with the situation in Iraq, and the controversy over the pending U.S. port management deal with Dubai Ports World, a company owned by the government of the United Arab Emirates.

He faces a tough battle for re-election in Italy next month.
Posted by: Dan Darling || 03/02/2006 04:17 || Comments || Link || E-Mail|| [6457 views] Top|| File under:
Cartoons printed in 56 countries, 143 newspapers
COPENHAGEN: Cartoons of the Prophet Muhammad (may his drip clear up peace be upon him) first published in Danish newspaper Jyllands-Posten last year, have been reprinted in 143 newspapers in 56 countries, a study showed on Wednesday. One or several of the 12 controversial cartoons have appeared either in print editions or online, according to the study done by eJour, the online magazine of the Danish School of Journalism.

Most of the reproductions have appeared in Western countries, including 70 newspapers in Europe, 14 in the United States, three in Canada and New Zealand, two in Australia and one in Japan. But the drawings have also been printed in eight Muslim countries: Algeria, Bosnia-Herzegovina, Egypt, Indonesia, Jordan, Malaysia, Morocco and Saudi Arabia. In the United States, no national newspaper has published the cartoons, but 14 regional and local publications have, according to the study conducted in February.
Posted by: Fred || 03/02/2006 00:00 || Comments || Link || E-Mail|| [6458 views] Top|| File under:
Home Front: Politix
Bush put on 'trial' in N.J. Highschool
President Bush is being tried for "crimes against civilian populations" and "inhumane treatment of prisoners" at Parsippany High School, with students arguing both sides before a five-teacher "international court of justice." The panel's verdict could come as soon as Friday...


Based upon their rationalizations, I look forward to their holding a mock trial for Cindy Sheehan for Treason.
Posted by: Anonymoose || 03/02/2006 11:36 || Comments || Link || E-Mail|| [6457 views] Top|| File under:
Bill Clinton helped Dubai on ports deal
Bill Clinton, former US president, advised top officials from Dubai two weeks ago on how to address growing US concerns over the acquisition of five US container terminals by DP World.

It came even as his wife, Senator Hillary Clinton, was leading efforts to derail the deal.

Mr Clinton, who this week called the United Arab Emirates a "good ally to America", advised Dubai's leaders to propose a 45-day delay to allow for an intensive investigation of the acquisition, according to his spokesman.
...more...

Okay, now that gives me pause...
Posted by: .com || 03/02/2006 03:51 || Comments || Link || E-Mail|| [6459 views] Top|| File under:
Alleged jihadi trainer worked for the FBI
There is a new twist in the Chicago connection to an al Qaeda terror plot. The scheme to attack American soldiers overseas involved a former member of the US military who was secretly working for the FBI.

Investigators close to this case say that the insider who helped federal agents crack the terror ring was a highly trained former member of the US Army's Special Forces. He is in protective custody and is expected to be the key witness in the case. In the indictment he is referred to only as the trainer, because he was hired to train insurgents on how to kill US soldiers. The trainer was recruited just after 9/11, authorities say, by the owner of a Chicago travel agency who is now charged as a terrorist.

Fresh from American Special Forces, the trainer was recruited in early 2002 by accused terrorist Marwan el-Hindi who lived in southwest suburban Hickory Hills. We have learned the trainer's name is Darren, but he was known in Muslim circles as "Bilal" and was hired to provide security and bodyguard training according to the indictment.

In 2004, the FBI says Bilal was assigned by el-Hindi to help train for a holy war against US military in Iraq. In 2005, with firearms and bomb training, lessons in how to smuggle weapons through airports and a plan to show Chicago terrorist trainees a video of how to build suicide bombs.

Through all of the meetings in Toledo with Marwan el-Hindi -- even in el-Hindi's own home -- after each shooting drill on this Toledo gun range, federal authorities say "the trainer" was providing the government with a running account of terrorist plans, plots and movements.

A year ago, authorities say the trainer was given a new supervisor, suspect Mohammad Amawi, who plotted to order chemical weapons. Last summer, the two men traveled to Jordan to deliver computers to insurgents. The computers held plans for a series of roadside bombings of US military convoys. It is unclear whether any of the attacks took place, or whether last week's indictment of three accused terrorists in Ohio short-circuited the entire plan.

What is certain: the trainer, Darren "Bilal" is not charged and he is not expected to be charged, having gone to authorities when he realized the plot involved attacks on soldiers he used to serve with.

The trainer has been moved out of his Toledo apartment and celebrated his 40th birthday Wednesday in federal witness protection. No one answers his home phone and his voicemail is full. We have learned his last name, but have chosen not to use it, as authorities believe that his family could be in danger because he turned on terrorists.
Posted by: Dan Darling || 03/02/2006 03:53 || Comments || Link || E-Mail|| [6457 views] Top|| File under:
US to transfer a third of Guantanamo detainees
US military authorities plan to transfer about a third of the detainees at the Guantanamo "war on terror" camp to their home countries after a review carried out over the past year, a US military officer said.

The Defense Department has concluded that 119 detainees did not need to be held at the US naval base in Guantanamo Bay, Cuba and would be taken into custody by countries where they hold citizenship, Navy Captain Tom Quinn told reporters here on Tuesday. Another 14 detainees would be released outright because they no longer presented a threat to the United States and offered no "intelligence value," Quinn said.
Posted by: Fred || 03/02/2006 00:00 || Comments || Link || E-Mail|| [6461 views] Top|| File under:
India-Pakistan
Rest Well Tonight: UN Approves US-India Nuke Deal
So, the PM of India asks Prez Bush if he would like New Delhi. Prez Bush says, Great, the WH deli is gettin' sorta stale.
The U.N. nuclear watchdog welcomed a landmark civil nuclear deal between India and the United States on Thursday, saying it would end New Delhi's nuclear isolation and spur global non-proliferation efforts.

Under the deal, agreed as U.S. President George W. Bush visited New Delhi, Washington has offered India nuclear fuel and technology provided it separates its civil and military nuclear facilities and places the former under international inspections. Some U.S. lawmakers and nuclear experts have criticised the pact, saying it weakens international safeguards, especially the nuclear Non-Proliferation Treaty, which India has refused to sign calling it discriminatory.

But the support of Mohammed ElBaradei, the head of the International Atomic Energy Authority, gives the deal an important seal of approval. ElBaradei said the deal would help satisfy India's growing energy needs. "It would also bring India closer as an important partner in the non-proliferation regime," he said in a statement. "It would be a milestone, timely for ongoing efforts to consolidate the non-proliferation regime, combat nuclear terrorism and strengthen nuclear safety."

The deal still needs to be approved by the U.S. Congress, where it is sure to come under close scrutiny. Tom Lantos, the ranking Democrat on the House International Relations Committee, gave it a cautious welcome. "A reliable and dependable strategic partnership is in the interest of both our great countries, and this agreement could herald an even closer relationship between the United States and India," he said in a statement emailed to Reuters.

"Given the unprecedented nature of this agreement, the Congress will have to carefully examine the details of the separation plan to assure ourselves and our international partners that this agreement will indeed support our shared political and security objectives."

China was less positive, urging India to sign the NPT and also dismantle its nuclear weapons.
Posted by: Captain America || 03/02/2006 14:09 || Comments || Link || E-Mail|| [6457 views] Top|| File under:
Muslims and Commies protest Bush's India visit
Around 50,000 slogan-shouting Muslims staged a rally in the Indian capital yesterday against the visit of US President George W. Bush, who was due here by evening after a short trip to Afghanistan. The protestors gathered at the Ram Lila grounds near New Delhi's main commercial area for the protest organised by the Jamiat Ulama-i-Hind, a Muslim religious organisation. Police put the number of protestors at around 50,000 but organisers claimed some 300,000 people had turned up. A smaller protest was held at the historic 17th century Jama Masjid mosque in Old Delhi, witnesses said. "We do not want Bush here as he is the world's biggest terrorist. He has no place in the land of (freedom hero Mahatma) Gandhi," said Jamiat Ulama-i-Hind spokesman Abdul Hameed Naumani. The protestors shouted "Bush murdabad" (Bush die) and "Bush vaapas jao" (Bush, go back), amid demands to ban the Danish newspaper which printed controversial cartoons of the Prophet Mohammed last year.

Addressing the rally, Communist Party of India general secretary A.B. Bardhan called the US president an "imperialist aggressor" for his invasion of Iraq and for "bullying" Iran over its nuclear programme. Left-wing parties and workers' organisations were preparing for similar protests on Thursday. Eight political parties, most of them communist, have formed a Committee Against Bush Visit, which will hold a "people's march" and put up cartoons and T-shirts poking fun at Bush on Thursday.
Posted by: Fred || 03/02/2006 00:00 || Comments || Link || E-Mail|| [6457 views] Top|| File under:
All Muslims support March 3 protests: Qazi
LAHORE: Qazi Hussain Ahmed, ameer of the Jamaat-e-Islami and president of the MMA, on Wednesday said the entire Muslim world would go on strike on March 3 to protest the publication of caricatures of Prophet Muhammad.

Right after Friday prayers.

Addressing a press conference at JI Headquarters Mansoora, Qazi said that Muslim scholars and leaders of Islamic movements across the world had contacted him and assured their full support to the strike by staging demonstrations in their respective countries. Qazi added that people would mark March 4 as black day on the arrival of US President George W Bush in Pakistan.
Posted by: Fred || 03/02/2006 00:00 || Comments || Link || E-Mail|| [6457 views] Top|| File under:
International-UN-NGOs
Arab League calls on Somali MPs to solve problems hindering development
And the Somali MPs will get right on it, just as soon as they finish redecorating.

The Secretariat of Arab League (AL) called on Somali MPs Wednesday to responsibly work to solve their country's problems and enable Somali people to resume development. The AL Secretariat said today in a statement that it has been following with interest the Somalis parliament meetings, in which the AL Secretary General's envoy and the international community's representative have been participating. The AL called on all Somalis fractions to cooperate with the president of Somalia, pledging support for any proposal that would restore the country's institutions. The Somalis parliament meetings have come to implement Eden Agreement, signed on Jan 5, 2006 by the Somalia president and parliament's speaker.
Posted by: Seafarious || 03/02/2006 00:00 || Comments || Link || E-Mail|| [6457 views] Top|| File under:
Iraq
Iraqi opposition planning attempt to oust Jaafari
Ibrahim al-Jaafari's nomination as prime minister of Iraq is facing stiff opposition, with non-Shia parties actively seeking to block him from forming a government.

According to senior politicians and western diplomats, efforts to prevent Mr Jaafari from establishing a new cabinet have intensified this week as Iraq grapples with an upsurge in sectarian bloodshed following last Wednesday's bombing of one of Shia Islam's holiest sites.

Sunni Arab, Kurdish and secular parties are expected to ask the United Iraqi Alliance, the Shia coalition that emerged as the largest bloc in parliament after the December parliamentary elections, to withdraw Mr Jaafari's nomination. "It's a real crisis," said a senior Iraqi official.

Mr Jaafari, leader of the Shia Islamist Dawa party, was nominated by the UIA. With the support of the movement led by radical cleric Moqtada al-Sadr, he narrowly won an internal UIA vote, defeating Adel Abdel-Mehdi, a vice-president and the candidate of the Supreme Council for the Islamic Revolution in Iraq (Sciri), a rival Shia party.

The Jaafari nomination, however, has frustrated Iraq's other political factions, including Kurdish, Sunni Arab and secular forces. Many Iraqi officials criticise as ineffective and indecisive Mr Jaafari's performance as interim prime minister over the past year.

They fear his leadership of Iraq's first government with a four-year-term could aggravate an already perilous security crisis.

Meanwhile, the US and Britain, eager to see a stable government take over and facilitate the eventual exit of their troops from Iraq, have also been troubled by the prospects of a continued Jaafari administration. The Sadrist movement's support for his nomination has added to the international unease.

Mr Jaafari has said he wants to form a government of national unity. But even Kurdish parties – the allies that gave his cabinet the two-thirds parliamentary majority approval it needed last year – are, at least for now, withholding their backing.

In a sign of the rising tensions between the Kurds and Mr Jaafari, Jalal Talabani, Iraqi president and leader of one of Iraq's two main Kurdish parties, on Tuesday criticised the prime minister for making a visit to Turkey without consulting other senior members of the government.

"Talabani's criticism was a way of saying that a Jaafari government won't work," said a western diplomat.

Kurdish, Sunni Arab and secular parties are considering jointly issuing a "national programme", a move that could lead to an alliance with more members in parliament than the UIA.

There are also attempts to encourage Sciri to break away from the UIA, and join the competing alliance. However, Shia religious authorities, led by Grand Ayatollah Ali al-Sistani, are calling on political parties representing their community to remain united. "Forming a government of national unity has become more important [after the recent violence] – but also more difficult to achieve," said the senior official.

The political crisis comes amid continued violence, with at least 30 people killed yesterday in bombings and mortar attacks in Baghdad and neighbouring regions.

In the worst attack, 23 people were killed in a car bomb in a mostly Shia district of Baghdad. Gunmen last night ambushed a police convoy north of Baghdad killing at least two passengers and abducting 10, according to police reports.
Posted by: Dan Darling || 03/02/2006 04:23 || Comments || Link || E-Mail|| [6457 views] Top|| File under:
Sunni clerics claim US, Shi'ite complicit in attacks
Iraq's main Sunni Muslim religious organisation, accusing the Shia-led government and US forces of involvement in attacks by Shia militiamen, called on Wednesday on the community to protect its mosques.

"Our brothers in all areas must protect their mosques as the government has failed to do so," Abdul Salam al-Qubaisi, spokesman for the Muslim Clerics Association, told a news conference broadcast live on Al-Jazeera television.

Since a bomb blamed on Al Qaeda demolished the Golden Mosque in Samarra, one of the holiest sites in Shia Islam, sectarian violence has killed more than 400 people by government reckoning, pitching Iraq toward civil war.

Qubaisi angrily listed alleged attacks on Sunnis across Iraq and accused Shia police of attacking the Baghdad home of the group's head, Harith al-Dari, on Saturday, wounding some of Dari's nieces.

Qubaisi showed a group of children with bandages on their legs and arms and lying on beds. He said they had been wounded in the attack.

He said Shia police had showed up at Dari's house to arrest him and that when the guards opposed them a shootout erupted.
Posted by: Dan Darling || 03/02/2006 03:55 || Comments || Link || E-Mail|| [6457 views] Top|| File under:
Iraq prosecutors submit Saddam "execution order"
BAGHDAD - Iraqi prosecutors submitted to the court trying Saddam Hussein on Tuesday what they said was a signed execution order showing his guilt in the killing of 148 Shiite civilians in reprisal for a 1982 assassination bid. The document, dated June 16, 1984 and allegedly signed by the ousted president, confirmed death sentences passed by a tribunal two days earlier.


"I dunnit, just like the orchards!"

A second document purported to be letter dated March 23, 1985, stated that the executions had taken place, adding that a doctor had been on hand to confirm the deaths.

The prosecutors said the villagers had been sentenced after a show trial in which they had no rights to appear or be represented. "These men were sentenced to death even though they were not able to take part in their trial or defend themselves," one of the prosecutors said. Neither Saddam, nor any of his seven co-defendant, questioned the validity of the documents.

Meanwhile, prosecutors also submitted a letter from Iraq's secret service, dated June 23, 1987, saying 46 of the 148 defendants had in fact died from torture rather than by hanging. Four of the victims were added to the list by mistake and executed, the letter also said. The head of the secret service was sentenced to three years in prison for this mistake, the court was told.
Posted by: Steve White || 03/02/2006 00:00 || Comments || Link || E-Mail|| [6458 views] Top|| File under:
Baghdad official who exposed executions flees
Faik Bakir, the director of the Baghdad morgue, has fled Iraq in fear of his life after reporting that more than 7,000 people have been killed by death squads in recent months, the outgoing head of the UN human rights office in Iraq has disclosed. "The vast majority of bodies showed signs of summary execution - many with their hands tied behind their back. Some showed evidence of torture, with arms and leg joints broken by electric drills," said John Pace, the Maltese UN official. The killings had been happening long before the bloodshed after last week's bombing of the Shia shrine in Samarra.

Mr Pace, whose contract in Iraq ended last month, said many killings were carried out by Shia militias linked to the industry ministry run by Bayan Jabr, a leading figure in the Supreme Council for the Islamic Revolution in Iraq (Sciri). Mr Pace said records, supported by photographs, came from Baghdad's forensic institute, which passed them to the UN. The Baghdad morgue has been receiving 700 or more bodies a month. The figures peaked at 1,100 last July - many showing signs of torture.

Reports of government-sponsored death squads have sparked fear among many prominent Iraqis, prompting a rise in the number leaving the country. Mr Pace said the morgue's director had received death threats after he reported the murders. "He's out of the country now," said Mr Pace, adding that the attribution of the killings to government-linked militias did not come from Dr Bakir. "There are other sources for that. Some militias are integrated with the police and wear police uniforms," he said. "The Badr brigade [Sciri's armed wing] are in the police and are mainly the ones doing the killing. They're the most notorious."


That's something we knew.

Some Iraqis accuse the Mahdi army militia, linked to the radical cleric Moqtada al-Sadr, of seizing and killing people. But Mr Pace said: "I'm not as sure of the Mahdi army as I am of the others."
Posted by: Steve White || 03/02/2006 00:00 || Comments || Link || E-Mail|| [6457 views] Top|| File under:
Muslim Scholars delegation heads to Najaf, where Tater, Al-Sistani meet
A delegation from the Association of Muslim Scholars in Iraq (AMSI) would head to Najaf to meet with religious leaders, said AMSI's official spokesperson Abdulsalam Al-Kubaysi on Wednesday. Sources told KUNA that Najaf would witness a meeting between Shiite leaders Ali Al-Sistani and Muqtada "Spuds" Al-Tater for the first time in a year. Al-Kubaysi said in a press conference today that the delegation would discuss with the two influential figures means to put a halt on escalation of the sectarian conflict. He lauded Najaf's religious leaders who dealt with the recent sectarian dilemma with responsibility, noting that the supporters of Al-Sistani and Spuds have been holding talks to prevent any dangerous situation in Iraq. In Kerbala, Spuds called yesterday on the Iraqi government to establish one Waqf (Islamic endowment) ministry instead of having one for Shias and another for Sunnas.

"And I know just the man to head it up!"

"The occupation instates sectarianism in Iraq by creating the so-called Shiite endowments and Sunni endowments," said Spuds in a public speech, calling for meetings between Shiat and Sunni leaders to discuss forming one Iraqi Awqaf Ministry and jointly supervise religious sites in Iraq.

Is that the nose of an Iranian camel over there in the tent?
Posted by: Seafarious || 03/02/2006 00:00 || Comments || Link || E-Mail|| [6457 views] Top|| File under:
Sunni clerics blame Shias and US for Iraq violence
Iraq's main Sunni Muslim religious organisation, accusing the Shia-led government and US forces of involvement in attacks by Shia militiamen, called on Wednesday on the community to protect its mosques. "Our brothers in all areas must protect their mosques as the government has failed to do so," Abdul Salam al-Qubaisi, spokesman for the Muslim Clerics Association, told a news conference broadcast live on Al-Jazeera television.

Since a bomb blamed on Al Qaeda demolished the Golden Mosque in Samarra, one of the holiest sites in Shia Islam, sectarian violence has killed more than 400 people by government reckoning, pitching Iraq toward civil war. Qubaisi angrily listed alleged attacks on Sunnis across Iraq and accused Shia police of attacking the Baghdad home of the group's head, Harith al-Dari, on Saturday, wounding some of Dari's nieces. Qubaisi showed a group of children with bandages on their legs and arms and lying on beds. He said they had been wounded in the attack. He said Shia police had showed up at Dari's house to arrest him and that when the guards opposed them a shootout erupted.
Posted by: Fred || 03/02/2006 00:00 || Comments || Link || E-Mail|| [6458 views] Top|| File under:
Sammy's Perry Mason Moment
Deposed Iraqi dictator Saddam Hussein on Wednesday accepted sole responsibility for destroying orchards in Dujail as a reprisal for a failed assassination bid in the town in 1982.
In the last few minutes of the day's proceedings in his trial, which has now been adjourned till March 12, Saddam said: "I signed the order" for destroying the orchards. "I am Saddam Hussein. At the time I was in charge. It is not my habit to pass the buck on to others."
Explaining the reason for ordering the destruction of the orchards Saddam said: "It's the right of the Iraqi state to nationalise any land for the public interest by paying a symbolic compensation. I changed the law to substantial compensation." He also said that he escaped an assassination bid in the village. "I came under machine gun fire from 50 metres away", he said, speaking of the ambush on his motorcade. "Bullets passed in front of my eyes. It's Allah who wanted to save me," he added.


He was saving you for the hangman.
Posted by: Fred || 03/02/2006 00:00 || Comments || Link || E-Mail|| [6458 views] Top|| File under:
Israel-Palestine-Jordan
Olmert vows 'iron fist' against terror
After the recent surge in terror attacks, acting prime minister Ehud Olmert has instructed Israel's defense forces to take all possible measures "with an iron fist and with no restrictions" in Israel's ongoing battle against terrorist organizations.

After emerging on Thursday from a breakfast meeting with President Moshe Katsav that went more than half an hour beyond schedule, Olmert reiterated several times to reporters that Israel will do everything in its power to prevent the penetration of international terrorist forces and to halt the activities of terrorist elements in the region.

"We are escalating our war against terrorism," he said. "There are no limits to the measures that our defense forces will take to prevent any outbreak of terrorism in any place. We will use all the means at our disposal to stop terrorists from harming the citizens of Israel. We will do everything that has to be done without hesitation."

There is not a day, said Olmert, in which the defense forces are not engaged in nipping terrorism in the bud. This includes preventing the activation of Kassam rockets.

Asked whether he thought that there would be an intensification of terrorist operations related to Israel's upcoming national elections, Olmert replied that there are terrorists who want to influence the outcome of the elections.

While Olmert expressed willingness to conduct talks with Palestinians who are genuinely seeking peace, he made it clear that Israel will not talk to a Hamas-led Palestinian government unless it meets three conditions: the cessation of terror and laying down of arms; Hamas amends its covenant and acknowledges Israel's right to exist; and all agreements between the Palestinian Authority and Israel are honored.
Olmert emphasized that there was no chance at this time of a meeting between him and Hamas prime minister designate Ismail Haniyeh.

"I will not meet with Ismail Haniyeh," he said, "but I will continue to fight any terror organization with which he is involved."

While observers from many countries commended the democratic manner in which the recent elections to the Palestinian Legislative Assembly were conducted, neither Katsav nor Olmert view these elections as democratic if the central force is a terrorist body.

Noting the link between Hamas and the Moslem Brotherhood, Katsav stated: "I'm sure that the Moslem Brotherhood does not advocate democracy, and this poses a danger to world stability."

Katsav who has met in recent days with Labor leader Amir Peretz, Likud leader Binyamin Netanyahu, Shas leader Eli Yishai and former Shinui leader Tommy Lapid, said that there is consensus among all of Israel's political parties that there will be no talks with a Hamas-led government unless it modifies its covenant and recognizes Israel's right to exist.

Posted by: ryuge || 03/02/2006 06:55 || Comments || Link || E-Mail|| [6457 views] Top|| File under:
European aid cannot buy Hamas, says Meshaal
European aid to Palestine could not persuade the Palestinian group Hamas to change its policy positions, a leader of the radical Islamic movement due in Moscow for talks this week said in an interview published here on Wednesday. "The Palestinian people cannot sell their legitimate claims," Khaled Meshaal said in an interview with Russia's Vremya Novostei daily, responding to a question on the European Union's decision to unblock financial aid for the Palestinians. "There can be no trading on that, with money on one side and on the other side our homeland and our rights... Humanitarian aid should not be given with conditions. It's inadmissible," he said.

On Monday, the European Union released 120 million euros (143.2 million dollars) to help the transitional Palestinian government fund its basic needs for about two months. Meshaal will lead a delegation to Moscow for talks on Friday and Saturday with Russian officials on an invitation from President Vladimir Putin after Hamas swept Palestinian elections last month. "The visit is aimed at starting a dialogue," Meshaal said. "Russia can put forward its proposals... We are ready to discuss all possible ideas." But the Hamas leader opposed recognising the state of Israel - a demand made by the Middle East Quartet, made up of the European Union, Russia, the United Nations, the United States.
Posted by: Fred || 03/02/2006 00:00 || Comments || Link || E-Mail|| [6457 views] Top|| File under:
Southeast Asia
Thailand to help investigate terror links
Thailand is ready to cooperate with agencies concerned to clarify the accusation that Thailand is part of the courier network system in funding terrorist groups in the Southeast Asian region, Finance Minister Thanong Bidaya said here Wednesday.

Col. Petrus Reinhard Golose of Indonesia's counterterrorism task force said the al-Qaeda terror network helped fund suicide bombings in Indonesia over the past four years through a courier system, and suggested that Thailand was linked to the network.

Col. Golose said that under the system, the money was carried from Thailand to Malaysia and finally to Indonesia.

Dr. Thanong said he wanted Indonesian authorities to provide details of such information to the Thai government and stated that the kingdom is ready to cooperate in checking the courier network system.

"The Department of Special Investigation (DSI) can be involved in the investigation," he said.

The Bank of Thailand can inspect money transfers on a case by case basis, he added.

Golose said the courier system was set up by former al-Qaeda No. 3 Khalid Shaikh Mohammed, who was captured in 2003. He was one of the planners, "a mastermind" behind the Sept. 11, 2001 attacks on the United States.

Golose said the money was used to help the regional militant group Jemaah Islamiyah launch attacks in Indonesia including at the resort island of Bali from 2002-2005.
Posted by: Dan Darling || 03/02/2006 04:09 || Comments || Link || E-Mail|| [6457 views] Top|| File under:
JI will remain a threat even without Top
Indonesia continues to grapple with indigenous offshoots of al-Qaida.

Senior police official Petrus Golose asserted at an international conference in Jakart on suicide bombings that al-Qaida has directly funded most major terrorist bombings in Indonesia.

Golose also told his audience that Khalid Sheikh Mohammad, mastermind of the Sept. 11, 2001 attacks on the United States, arranged for a courier to deliver money to Indonesian Jemaah Islamiyah leaders. Golose said that the Jemaah Islamiyah funds were laundered through Thailand and Malaysia before arriving in Indonesia.

The Australian Broadcasting Corporation reported that Golose added that about $30,000 was sent to carry out the Bali bombings in October 2002 and tens of thousands of dollars more were sent to carry out the bombing of the Marriott Hotel in Jakarta the following year, with surplus funds being used to attack the Australian embassy in 2004.

Golose cautioned his listeners that the capture of suspected Bali bombing mastermind Malaysian Jemaah Islamiyah militant Noordin Mohammad Top would not end terrorist attacks in Indonesia, saying, "People mention that if we catch Noordin, terrorism in Indonesia is finished -- no. It is still dangerous."
Posted by: Dan Darling || 03/02/2006 04:00 || Comments || Link || E-Mail|| [6457 views] Top|| File under:
Syria-Lebanon-Iran
Iran says US pressure "wrecking" Russian offer
MOSCOW (Reuters) - Iran's nuclear negotiator Ali Larijani said on Thursday that the United States, by pressing for Iran to be reported to the U.N. Security Council over its nuclear programme, was threatening a Russian compromise proposal, Interfax news agency said.

"The insistence of the American side on sending the Iranian nuclear dossier to the U.N. security Council shows that the Russian proposal is being wrecked," Larijani was quoted as saying at a news conference.

He spoke after talks with Russian officials on Moscow's offer to Iran to enrich uranium on Russian soil to end the confrontation with the West, which suspects Tehran of seeking to build an atomic weapon.

Larijani added no new date had been set for a fresh round of talks on the proposal.

Posted by: ryuge || 03/02/2006 07:02 || Comments || Link || E-Mail|| [6459 views] Top|| File under:
Iran: New chief appointed for secretive military unit
Tehran, Iran, Mar. 01 – The Supreme Commander of Iran's Revolutionary Guards Corps (IRGC) Major General Yahya Rahim Safavi appointed on Wednesday a senior commander in the Bassij as the new head of the IRGC's secretive Ansar-ol-Mahdi Protection Corps. The announcement was made by the state-run ISNA news agency.

The post was given to Abdol-Ali Najafi, a 45-year-old veteran IRGC Brigadier General and commander of the Bassij in Iran's southern Fars province.

Ansar-ol-Mahdi Corps is primarily responsible for the protection of Supreme Leader Ayatollah Ali Khamenei and other top officials of the regime. But as an elite, secretive force within the IRGC, its officers are entrusted with many other special assignments, including those in the area of weapons of mass of destruction and terrorist activities beyond Iran's borders.
Posted by: Steve White || 03/02/2006 00:00 || Comments || Link || E-Mail|| [6458 views] Top|| File under:
Iran launches book to back Holocaust denial stance
Tehran, Iran, Mar. 01 – A government agency in Iran has launched a new book that sets out to prove the official position that the Holocaust was a "myth" and a "historical lie" that was concocted to justify the creation of a Jewish state in Palestine. "The Place of Holocaust in the Zionist Project – Fact or Myth?" is the name of the new book published by the Islamic Revolution's Documents Centre, a government agency headed by hard-line cleric Ruhollah Hosseinian. It is written by a little known author called Seyyed Mehdi Tarahi.

In its Wednesday edition, the hard-line daily Kayhan, which reflects the views of Iran's Supreme Leader Ayatollah Ali Khamenei, gave prominence to the new book, the latest in some 300 anti-Semitic books in Persian that adorn Tehran's bookshops.


Never mind his denial elsewhere in the 'Burg today.

The daily quoted several passages from the book's introduction, including this one: "When at the end of the Second World War, the world saw macabre scenes of prisoners of war camps with heaps of corpses of POWs who had died of typhoid, Zionist circles began to spread rumours that the Jews had been exterminated by Nazis using special weapons called gas chambers. Thus a new phenomenon called the Holocaust, or the massacre of the Jews, came into being".

The book, according to Kayhan, studies the "myth of Holocaust and the role it has played in cementing the political and economic basis of Israel".

Iran's state-run newspapers have given widespread coverage to allegations by Holocaust deniers who dispute the genocide of the Jews by Nazi Germany after hard-line President Mahmoud Ahmadinejad claimed that the Holocaust was a "myth" and threatened that Israel must be "wiped off the map". In addition to daily articles and commentaries in the government-owned press denying the Holocaust, the chairman of Iran's cartoonists association, Masoud Shojai, set up a website, www.irancartoon.com, to put on display drawings and cartoons ridiculing the Holocaust.

Iran's Foreign Ministry has announced plans to hold an anti-Holocaust conference in spring of this year to discuss "unresolved questions" about the Holocaust.
Posted by: Steve White || 03/02/2006 00:00 || Comments || Link || E-Mail|| [6457 views] Top|| File under:
Khatami attacks Ahmadinejad over Holocaust
Iran's former reformist president Mohammad Khatami has described the Holocaust as a "historical reality" - a stinging attack on his controversial and revisionist successor Mahmoud Ahmadinejad. "We should speak out if even a single Jew is killed. Don't forget that one of the crimes of Hitler, Nazism and German national socialism was the massacre of innocent people, among them many Jews," the cleric said in comments carried in the Iranian press on Wednesday.

The Holocaust, he asserted, should be recognised "even if this historical reality has been misused and there is enormous pressure on the Palestinian people".
Posted by: Fred || 03/02/2006 00:00 || Comments || Link || E-Mail|| [6457 views] Top|| File under:
Terror Networks
Al-Qaeda still recruiting online
The United States has been searching for ways to block Al Qaida recruitment and propaganda through the Internet.

Officials said the Defense Department has sought to lead an effort to draft methods to block Al Qaida access to the Internet. They said that despite its military superiority, the United States has failed to stop Al Qaida's growing exploitation of the Internet as the group's primary means of recruitment, information and financing.

"Its use of the Internet is interesting," said Brig. Gen. Mark Kimmitt, deputy director for policy and plans at Central Command. "It uses the Internet to recruit, to train, to proselytize, in some methods to hand out orders and instructions. It uses it for financing. It uses it to show its latest videos to the world."

Kimmitt said in an appearance to the U.S. Chamber of Commerce on Feb. 22 that the military would increasingly focus on understanding and foiling Al Qaida's use of the Internet. He said the effort was part of what he termed the "long war" of Central Command against Middle East-based Islamic insurgency groups.
Posted by: Dan Darling || 03/02/2006 03:58 || Comments || Link || E-Mail|| [6458 views] Top|| File under:
30 new terrorist groups since 9/11
Thirty new terrorist organizations have emerged since the September 11, 2001, attacks, outpacing U.S. efforts to crush the threat, said Brig. Gen. Robert L. Caslen, the Pentagon's deputy director for the war on terrorism.

"We are not killing them faster than they are being created," Gen. Caslen told a gathering at the Woodrow Wilson Center yesterday, warning that the war could take decades to resolve.

Gen. Caslen said that two years ago the Department of Defense had not settled on a clear definition of the nature of the war. Moreover, because each government department had its own perspective, "we all had different strategies," he said.

The Defense Department now has defined the nature of the war, he said. The enemy, he said, is "a transnational movement of extremist organizations, networks and individuals that use violence and terrorism as a means to promote their end." It is not a global insurgency, the general said.

"We do not go as far as to say it is a global insurgency, because it lacks a centralized command and control," he said.

Groups such as al Qaeda, though, are constantly trying to increase their capabilities, and in some cases are outstripping the United States, Gen. Caslen said.

"We in the Pentagon are behind our adversaries in the use of communications -- either to recruit or train," he said. Compared with historical jihads, or enduring Muslim wars, this one "is accelerated because of its capability in communications."

The Pentagon official said Muslim thought ranges from secular and mainstream to extremist and intolerant.

The takfir (infidel) view of the world that falls under the Salafist teachings of the Sunni sect -- such as al Qaeda in Iraq -- is an example of the extremist view that condones violence to accomplish ideological ends, he said.

The general said the extremists' goal is to remove U.S. troops from Iraq and establish a radical state under Shariah, or Islamic law, remove what they consider the apostate governments of Jordan, Syria, Saudi Arabia, Kuwait and Egypt, and destroy Israel.

But the enemy has vulnerabilities.

"The ideology is not popular among most, even Muslims," he said. "We need to undermine support by amplifying the moderate forces and undermining the enemy's repressive and corrupt behavior."

Gen. Caslen said the government and military are working to integrate their strategies and plans, and that a national strategic presidential directive and homeland security presidential directive are being drafted to face the terrorist threat.

Leading the war on terrorism is Special Operations Command based in Tampa, Fla. The command is writing a military global campaign strategy with a specific plan to deal with each terrorist organization.

Gen. Caslen said a governmentwide plan to assign tasks and responsibilities to all U.S. government departments and the military also is being created.
Posted by: Dan Darling || 03/02/2006 03:44 || Comments || Link || E-Mail|| [6457 views] Top|| File under:
Home Front: Culture Wars
Islam Debate At UC Irvine
A student panel discussion that included a display of the Prophet Muhammad cartoons descended into chaos, with one speaker calling Islam an "evil religion" and audience members nearly coming to blows.

Organizers of Tuesday night's forum at the University of California, Irvine said they showed the cartoons as part of a larger debate on Islamic extremism.

But several hundred protesters, including members of the Muslim Student Union, argued the event was the equivalent of hate speech disguised as freedom of expression.

Although there were numerous heated exchanges, no violence was reported.

The panel, which included one Muslim speaker, was sponsored by the College Republicans and the United American Committee, a group that says it promotes awareness of internal threats facing America.

During the discussion in a nearly packed 424-seat campus auditorium, six cartoons were displayed: three depicting Muhammad and three anti-Semitic cartoons.

The discussion got off to a contentious start with the Council on American-Islamic Relations - an invited guest - boycotting the event and calling the United American Committee a "fringe group."

Tensions quickly escalated when the Rev. Jesse Lee Peterson, founder of the conservative Brotherhood Organization of a New Destiny, said that Islam was an "evil religion" and that all Muslims hate America.

People repeatedly interrupted the talk and, at one point, campus police removed two men, one of them a Muslim, after they nearly came to blows.

Later, panelists were cheered when they referred to Muslims as fascists and accused mainstream Muslim-American civil rights groups of being "cheerleaders for terror."

"I put out a call to Muslims in America: Put out a fatwa on (Osama) bin Laden, put out a fatwa on (Abu Musab) al-Zarqawi," said panelist Lee Kaplan, a UAC spokesman. "Support America in the war on terror."

Thousands of Muslims worldwide have protested, sometimes violently, after the cartoons were published in a Danish newspaper and in other European newspapers. Islam widely holds that representations of Muhammad are banned for fear they could lead to idolatry.

Osman Umarji, former president of the Muslim Student Union, equated the decision by the student panel to display the prophet drawings to the debasement of Jews in Germany before the Holocaust.

"The agenda is to spread Islamophobia and create hysteria against Muslims similar to what happened to the Jews in Nazi Germany," said Umarji, an electrical engineer who graduated from Irvine last spring. "Freedom of speech has its limits."

Brock Hill, vice president of the College Republicans, said his group had a First Amendment right to display the cartoons.

"We're not going against Islam whatsoever," he said. "This is about free speech and the free marketplace of ideas."

Mohamed Eldessouky, 20, a criminology student who attended the discussion, said he was disappointed because he felt the panel and the audience were biased against Islam.

"I entered it with an open mind, but I thought it was totally biased. I thought the panelists would be more balanced. I think it did more harm than good," he said.

Lauren Chramosta, 18, a freshman, said she didn't know much about Islam and attended hoping to learn more.

"It was helpful to listen to different views," she said. "But I think (the Muslim panelist) was shut down so many times that he didn't get a fair shake."


It is a tremendous shock to some people that not all ideas are equally good; that moral relativism is not better than reasoned judgement; and that to a great extent, groups *can* be blamed for the actions of their individual members.
Posted by: Anonymoose || 03/02/2006 09:59 || Comments || Link || E-Mail|| [6457 views] Top|| File under:
Who's in the News
115
[untagged]
Bookmark
E-Mail Me
The Classics
The O Club
Rantburg Store
The Bloids
The Never-ending Story
Thugburg
Gulf War I
The Way We Were
Bio
Merry-Go-Blog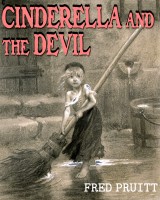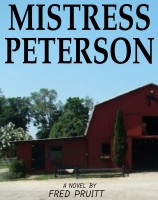 On Sale now!


A multi-volume chronology and reference guide set detailing three years of the Mexican Drug War between 2010 and 2012.

Rantburg.com and borderlandbeat.com correspondent and author Chris Covert presents his first non-fiction work detailing the drug and gang related violence in Mexico.

Chris gives us Mexican press dispatches of drug and gang war violence over three years, presented in a multi volume set intended to chronicle the death, violence and mayhem which has dominated Mexico for six years.
Click here for more information


Meet the Mods
In no particular order...


Steve White
Seafarious
Pappy
lotp
Scooter McGruder
john frum
tu3031
badanov
sherry
ryuge
GolfBravoUSMC
Bright Pebbles
trailing wife
Gloria
Fred
Besoeker
Glenmore
Frank G
3dc
Skidmark
Alaska Paul



Better than the average link...



Rantburg was assembled from recycled algorithms in the United States of America. No trees were destroyed in the production of this weblog. We did hurt some, though. Sorry.
18.206.177.17

Help keep the Burg running! Paypal: