Afghanistan
StrategyPage Afghanistan: The Best Terrorists Money Can Buy
The increase in Taliban violence in Afghanistan over the last year has been caused mainly by money. Terrorism supporters in the Middle East (mainly Saudi Arabia) moved 5-10 million dollars to Pakistan to fund the current fighting. This is known from interrogations of captured Taliban fighters, and months of Afghan and American troops wandering around the back country of southern Afghanistan and just talking to people. The U.S. Army Special Forces are particularly good at this, since many of them speak the local languages, and have developed many contacts in the rural areas.

It goes like this. Taliban leaders, many of them returning from exile across the border in Pakistan, showed up in Afghanistan last year with lots of cash. That, plus their tribal and family contacts, enabled them to hire hundreds of fighters. For unemployed, or under- employed, Afghan young men, this was an attractive offer. The recruiting was going on among pro-Taliban tribes. If you signed on, you got $300 cash up front, plus $150 a month for 6-10 days of work a month. That compares to $50-100 a month for a full time job, if you could find it. Many of these guys keep their Taliban activities quiet, for there are a lot of people who support the new national government, or simply were mistreated by the Taliban in the past and haven't forgotten. The government also pays for information.


Rest at link.
Posted by: ed || 03/06/2006 13:59 || Comments || Link || E-Mail|| [301 views] Top|| File under:
'Pakistanis acted as bounty hunters in Afghanistan'
A Guantanamo Bay prisoner has said that Pakistani officials were paid bounties of as much as $10,000 to turn over terror suspects in Afghanistan to the Americans. Said Amir Jan, whose testimony was found in one of the 5,000 documents obtained by the Washington Post under the Freedom of Information Act, said that Pakistani officials were "making a business off the war".


My heat bleeds for them... [Urp!]

"When Americans came to Afghanistan, I was in prison. We cheered them. We were going to be released as the Taliban wasn't in power anymore. How could I ... turn around and fight against the people who released me from prison," Jan said.


Because they were infidels?

Appearing before an internally-constituted tribunal at the prison camp, Jan said: "Please ... look at my case ... try to find out who I am, and decide about me." One detainee from Kazakhstan said that he was captured by Afghans and turned over to the Americans, but did not understand why he was in custody because he was just a farmer. A tribunal official asked him why he was in Afghanistan. He answered: "I went to Afghanistan with my family for a better life. They captured me at the house, and that is why I am here." When asked if he grew poppy in his garden, he replied: "I don't know what poppy is."


And I'm an Irishman named Murphy. I love these little tales.
Posted by: Fred || 03/06/2006 00:00 || Comments || Link || E-Mail|| [258 views] Top|| File under:
Bangladesh
Reveal names of JMB patrons within govt
Workers Party Politburo member Fazle Hossain Badsha yesterday demanded revelation of identities of those in the ruling alliance and administration who helped JMB chief Shaekh Abdur Rahman and Bangla Bhai to operate in Bagmara in 2004. "The ruling alliance leaders who said Bangla Bhai was the creation of media and those who spoke for the militants in the parliament should also be identified," he said during an interview with The Daily Star yesterday.
Posted by: Fred || 03/06/2006 00:00 || Comments || Link || E-Mail|| [275 views] Top|| File under:
Caucasus/Russia/Central Asia
Russian foreign minister leaves for Canada, US
Russia's top diplomat left for Canada and the United States Sunday on a high-level diplomatic trip that will likely include talks on Iran's nuclear programs, Israeli-Palestinian relations and Russia's G8 presidency.

In meetings with Canadian officials, Foreign Minister Sergey Lavrov will be discussing, among other things, Canadian funding for scrapping mothballed Russian nuclear submarines, the ITAR-Tass news agency reported.

In Washington, Lavrov is expected to meet with U.S. President George W. Bush, Secretary of State Condoleezza Rice and others.

Foreign Ministry spokesman Mikhail Kamynin was quoted by ITAR-Tass as saying that the situation in the Middle East, the war on terrorism and nuclear non-proliferation would top the agenda.

Russia is also seeking to wrap up agreement with Washington on joining the World Trade Organization.

Russia has recently taken on a major role in trying to resolve several festering Middle Eastern conflicts.

This past week, a delegation from Iran travelled to Moscow for talks on establishing a joint uranium enrichment venture to ease concerns over Tehran's nuclear ambitions. Russia has offered to host the enrichment of uranium for Iran, a proposal supported by the United States as a way to ease concerns that Iran could divert the material for weapons.

Top leaders from the Palestinian military group Hamas -- which won parliamentary elections in January -- also travelled to Moscow this week at President Vladimir Putin's invitation.

Before the trip, an influential U.S. foreign policy organization warned that Russia's emergence as an increasingly authoritarian state could impair U.S.-Russian ability to co-operate on key international security issues.

In a report released Sunday, the Council on Foreign Relations said Russia's drift away from democratic norms under Putin "will make it harder for the two sides to find common ground and harder to co-operate even when they do."

Russia took over the rotating presidency of the Group of Eight major industrialized countries this year and will host G8 leaders at a summit in St. Petersburg in July.




Posted by: lotp || 03/06/2006 09:15 || Comments || Link || E-Mail|| [283 views] Top|| File under:
Down Under
Thales plans takeover of Australian defence firm
French defence giant Thales announced plans Saturday for a complete takeover of Australia's largest military manufacturer ADI, in a move that could raise concerns in Washington.

Thales and Australian construction giant Transfield currently each own a half share in ADI, which was privatised by the Australian government in 1999 for almost 350 million dollars (260 million US).

"Thales Australia today announced its plans to increase its stake in Australian defence contractor ADI Limited to 100 percent," the company, a wholly-owned subsidiary of the French parent, said in a statement posted on the ADI website.

Thales said the transaction was conditional on approval

from Australia's Foreign Investment Review Board.

No figures were given for the ADI takeover bid, but the number is certain to run into the hundreds of millions of dollars.

The Australian newspaper said the United States would be concerned about a French-controlled company handling some of its sensitive military technology.

The US and Australian military cooperate closely and share technology, with "interoperability" between the two forces one of Canberra's stated goals when acquiring defence hardware.

The newspaper said a similar takeover proposal was scuttled five years ago because of security concerns.

Thales is 30 percent owned by the French government, which has questioned elements of Washington's "war on terror", while Australia is a strong US ally that has participated in the invasions of both Iraq and Afghanistan.

ADI has annual sales of 700 million dollars and employs 2,500 people.

It has a wide range of contracts with the Australian military providing munitions, minehunter ships, missile frigate upgrades, armoured personnel carriers and software for a fleet of Eurocopter Tiger attack helicopters.

Thales operates in more than 30 countries, has 60,000 staff and annual revenues of 10.3 billion euros (12.4 billion US).



Posted by: lotp || 03/06/2006 14:50 || Comments || Link || E-Mail|| [287 views] Top|| File under:
NZ gets first Maori defence chief - Everybody Lets do the Hakka!
New Zealand has appointed its first Maori defence chief. Maj Gen Jerry Mateparae, 51, currently head of the country's army, will serve in his new position from 1 May, the government said. Maj Gen Mateparae had successfully "melded together" the traditions of the Maori warrior and the British army, Defence Minister Phil Goff said.

Maori, New Zealand's indigenous people, make up about 15% of the country's population, and 17% of its military. Maj Gen Mateparae will also be promoted to lieutenant general on his promotion. "He will continue to be a role model and I have total confidence he will be fully accepted, not only by all Maori, but all New Zealand. He is an excellent future leader," said the man he will succeed, Air Marshal Bruce Ferguson. Maj Gen Mateparae, who will take command of 13,000 military and non-military staff across the army, air force, navy and joint headquarters, said he was pleased with his new appointment.



Good stuff. Balance at link, GO ALL BLACKS!
Posted by: Cleanter Spairong2465 || 03/06/2006 12:08 || Comments || Link || E-Mail|| [284 views] Top|| File under:
Howard ready to re-examine uranium policy with India
Prime Minister John Howard has arrived in India for a three-day visit where he is expected to be asked to consider changing Australia's policy on exporting uranium to the South Asian giant. According to newspaper reports, India's Prime Minister Manmohan Singh will ask Mr Howard to change Australia's position in the light of the United States last week signing a nuclear co-operation deal with India.

Australia currently does not sell uranium to nuclear-armed India because it has refused to sign the Nuclear Non-Proliferation Treaty (NPT).


This will change if Bush persuades the Congress to go along with the deal he's struck with the Indians.

Mr Howard has told reporters on his arrival in New Delhi that he is willing to re-examine the policy. "We are interested in the agreement that's been struck between the United States and India," he said. "We do have long-standing policy of only selling uranium to countries that are part of the NPT regime, but we'll have a look at a bit more information about that and we'll further assess it.

"Australia does have large supplies of uranium, we have some of the largest uranium deposits in the world, and provided the rules are followed and the safeguards are met, we are willing to sell."

Foreign Minister Alexander Downer said on Friday that while he welcomes a nuclear deal between India and the United States, it will not lead Australia to sell uranium to India. "If we were to export uranium to India, that would constitute a significant shift in our policy. I mean, it would open up questions of whether we'd export uranium to countries like Israel and Pakistan as well," he told AM last week.


Easy: Israel yes, Pakistan no.

"And I think it's probably easier for us to support the current policy. It's probably better for us to give all the support we can to the Nuclear Non-Proliferation Treaty."
Posted by: Steve White || 03/06/2006 00:00 || Comments || Link || E-Mail|| [280 views] Top|| File under:
Europe
Charges to be filed against 3/11 killers
CHARGES are set to be issued shortly against some 40 suspects in connection with the March 2004 train bombings in Madrid as the second anniversary of the blasts which killed 191 people approaches, a judicial source said overnight.

A total of 116 people are under investigation for the March 11 blasts on four Madrid commuter trains, for which Islamic extremists sympathetic to Al-Qaeda have claimed responsibility.

But the source said only "a figure probably much reduced", likely around one third, would be charged and brought to trial for Spain's worst-ever terror attack, in which nearly 2,000 people were also injured.

Of the suspects, 24 are in jail in Spain and a further one is in prison in Italy.

The remainder are free but have had various restrictions imposed upon them.

The source said that judge Juan del Olmo, who is in charge of the investigations, would "in the next few days" hand over the dossier on completion of his pre-trial investigations.

Under Spanish law, suspects can spend up to two years in pre-trial detention, but this can be extended following hearings.

The trial is expected to start in late 2006 and last around a year.

To date, only one person has been convicted over the attacks, a 16-year-old who in November 2004 pleaded guilty to transporting explosives stolen from a mine in the Asturias region of northern Spain and also to collaborating with a terrorist group.

The youth, nicknamed el Gitanillo or "little gypsy", received six years detention in a youth prison.

A large quantity of information regarding where the bombs were assembled and where the explosives came from is already known, but the indictments are expected to reveal further details, such as who is believed to have planned the attacks.
Posted by: Dan Darling || 03/06/2006 01:26 || Comments || Link || E-Mail|| [283 views] Top|| File under:
Former Italian minister honored to be targeted by al-Qaeda
A former Italian minister who made T-shirts emblazoned with cartoons of the Prophet Mohammad said on Sunday he was honoured to be singled out by al Qaeda in its latest call for attacks against the West.

Al Qaeda's deputy leader Ayman al-Zawahri urged Muslims to launch strikes like those against New York, London and Madrid in an audio recording posted on the Internet on Saturday.

In the message, he specifically pointed to Italy's former Reforms Minister Roberto Calderoli, whose inflammatory T-shirts cost him his cabinet post and have been partly blamed for deadly riots outside an Italian consulate in eastern Libya.

"And then there is this Italian minister who wore a shirt with these criminal pictures (cartoons of Prophet Mohammad)," Zawahri said.

"All of this is considered the right of the West which occupies our land, violates our sanctities and then defames our Prophet."

Calderoli, of the anti-immigrant Northern League party, said the harsh words pleased him and that he was happy to irritate al Qaeda with the T-shirts, which he has worn on Italian television.

"To be (verbally) attacked by Zawahri and these criminals that exploit religion for political ends is, for me, an honour," Calderoli said, in comments widely published in Italian media.

Calderoli is being investigated by Rome magistrates for "offending religious faiths through public insult", a crime punishable with a fine of up to 5,000 euros ($6,012).

It was the second time in the past week that Calderoli has expressed appreciation for derogatory remarks about him.

After Libya's leader Muammar Gaddafi called him a "fascist minister" who used "racist and despicable language", Calderoli responded: "I should thank Gaddafi twice. To be insulted by this kind of person is a big honour to me".

The Feb. 17 riots in Benghazi, which Gaddafi said were inspired by "hate" for Italy as a former colonial ruler, killed at least 11 people and injured more than 60 others.

Italian Prime Minister Silvio Berlusconi, a strong U.S. ally who sent troops to Iraq after the fall of Baghdad, has sought to downplay any added security risk to Italy as a result of the T-shirt controversy.

After forcing Calderoli to resign, Berlusconi said last month he was "acting in such a way to prevent our country being a particular target."
Posted by: Dan Darling || 03/06/2006 01:07 || Comments || Link || E-Mail|| [297 views] Top|| File under:
Chirac turns charm on Saudis, seeks business
VISITING French President Jacques Chirac has praised Saudi reforms overnight, and urged respect between Islam and the West in a charm offensive that may win contracts from the world's biggest oil exporter.

Addressing Saudi's consultative Shura council, which reformers hope forelornly will one day act as a parliament that balances the powers of the absolute monarchy, Mr Chirac said France could contribute to "spectacular development" in Saudi Arabia. "Saudi Arabia and France can unite efforts to foil those who, flaming the fire of fanaticism, incite an unfortunate 'clash of ignorance', described as a 'clash of civilisations'," said Mr Chirac, the first Western leader to address the body.


"See how progressive we are, we even allow infidels to talk to us. We don't listen, but we let them talk."

"The introduction of elections for renewing municipal councils, in a spirit of democracy, and woman gaining places in chambers of commerce boards, have been followed with sympathy in France and the world," he told the all-male assembly.

Saudi Arabia last year held limited though pioneering elections for half the seats to local councils. But since the new king took power in August, creating an atmosphere of openness in the conservative Muslim country, women have been elected to key business bodies.

Mr Chirac is accompanied on the three-day trip by about 15 business leaders and his economy, defence, foreign affairs and trade ministers, as well as experts on the Arab world. The trip ends on Monday. The delegation includes the heads of Dassault Aviation , the maker of Rafale jets, and French defence electronics company Thales , which has been chasing a deal for more than a decade to supply Riyadh with border security equipment worth $8.5 billion.

There has been no word of any deals clinched so far, but Thales Chairman and Chief Executive Denis Ranque said he was confident even if the "Miksa" deal is not concluded now. "It is a question of timing, I am still confident. The prospective customer exists, the contract will exist but it is taking more time than planned," Mr Ranque told reporters.

Other business leaders include the chief executives of Total , Alstom and Alcatel. Mr Chirac urged greater tolerance and respect after violent protests in recent weeks over cartoons of the Prophet Mohammed which were first published in a Danish newspaper but have been reprinted in many countries, including France. "We must now, more than ever, embrace global values that form our common existence. We must cultivate all opportunities for dialogue to avoid misunderstandings," he said. "With globalisation, everything is known immediately and everywhere. We are no longer isolated, each one in their own country."


"Please! We want your business! Don't hold those Danes against us!"

The row over the Danish cartoons has reinforced some Saudis' resolve to turn away from Western business partners and look to Asia, where King Abdullah made a ground-breaking tour in January. Rival U.S. and British firms already have a strong foothold in Saudi Arabia, a key U.S. ally.
Posted by: lotp || 03/06/2006 00:00 || Comments || Link || E-Mail|| [288 views] Top|| File under:
Fifth Column
Rachel Corrie Pancake Breakfast
The Rachel Corrie Memorial Committee of Victoria Invites you to a memorial pancake breakfast at Denny's Restaurant on Douglas Street near Finlayson, 10 am, Sunday March 12, 2006 to celebrate the life and untimely death of Rachel Corrie, Peace Activist with the International Solidarity Movement.

Rachel Corrie, speed bump on the roadmap to peace

There will be a reading of highly edited selections from Ms. Corrie's letters and diary, followed by a ceremony at Topaz Park, where a stone cairn will be erected in her honour. Attendees are encouraged to wear their keffiahs, and to dress in black.

I'm guessing Caterpillar baseball caps would be frowned upon

No weapons, drugs, or alcohol please.



Posted by: Steve || 03/06/2006 10:50 || Comments || Link || E-Mail|| [378 views] Top|| File under:
Idiots Imitate Satire
(via LGF)


Truly, reality has come full circle, as Indymedia unwittingly imitates Little Green Footballs: Rachel Corrie Pancake Breakfast.
No, it's not a joke.


The Rachel Corrie Memorial Committee of Victoria Invites you to a pancake breakfast at Denny's Restaurant Sunday March 12 , 2006 10 am.

The Public is invited to a memorial pancake breakfast at Denny's Restaurant on Douglas Street near Finlayson, 10 am, Sunday March 12, 2006 to celebrate the life and untimely death of Rachel Corrie, Peace Activist with the International Solidarity Movement.

There will be a reading of selections from Ms. Corrie's letters and diary, followed by a ceremony at Topaz Park, where a stone cairn will be erected in her honour.

Attendees are encouraged to wear their keffiahs, and to dress in black.

No weapons, drugs, or alcohol please.

http://www.palsolidarity.org/main/

ISM offers many ways for you to get involved in the struggle for Palestinian freedom. Whether you're thinking of traveling to Palestine to work with us, or you'd like to work to educate your community about the reality in Palestine, we welcome your involvement.
I wonder if it will be your choice between bacon and pork sausages? "I'd like a Rooty-Tooty Fresh and Fruity. What do you mean they only serve that at IHOP? I'm being oppressed! I DEMAND A ROOTY-TOOTY FRESH AND FRUITY TO SHOW SOLIDARITY WITH THE PALESTINIAN PEOPLE!!! Say, how do you get syrup out of your veil?"
Posted by: Fred (actually, not Fred. A bug) || 03/06/2006 09:21 || Comments || Link || E-Mail|| [591 views] Top|| File under:
Home Front: Politix
Bolton thinks W gets it
Interview of John Bolton at Atlas Schrug. EFL



JB: ... Like Iran, I've been working on this for three and a half years

Atlas: And you'll be working on it for three and half more

JOB: I hope not, I hope not because now that it's in the Security Council, now is the time to say this is their chance that either they give up their pursuit of nuclear weapons or we go to what the President said, we do something else.

Atlas: We do something else? That's a little vague, don't you think? Deliberately vague?

JB: Yeah, sure absolutely. The President said I never take options off the table. And you've got to be that way. Look this has happened to me enough times before .... if I said, well -- I'll give you an example......after the invasion of Iraq, after Saddam was overthrown I said something in a BBC interview like I hope the governments of Syria and Iran take notice of what's just happened and I got into enormous trouble for that because it sounded like I was threatening the invasion of Iran and Syria.

Atlas: I think we've moved too slowly and they've gotten too far. It is frightening to me because Israel is such a small country, it would just take one, to get one off

JB: yeah

Atlas: One

JB: Well, the president has used this phrase enough times, I don't know if he ever used it in a speech, but he talks about his concern about a Nuclear Holocaust -- that's his phrase.

Atlas: He's right

JB: He's got Iran specifically in mind. That's why I am confident over time at the State Department, the President knows what he needs to do.

Atlas: You're clear on that.

JB: Yeah, he's got that, he's got North Korea which he calls a prison camp. He said to Kofi Anna last September - it's a disgrace that during our administrations this regime still keeps its entire population in a prison camp -- which Kofi didn't know what to say. There are things he's gott in his mind that are very clearly fixed.


Posted by: Nimble Spemble || 03/06/2006 16:43 || Comments || Link || E-Mail|| [496 views] Top|| File under:
Court upholds campus military recruiting law
WASHINGTON (Reuters) - A unanimous U.S. Supreme Court ruled on Monday that universities that get federal funds must allow military recruiters on campus, even if their law schools oppose the Pentagon's policy prohibiting openly gays and lesbians from serving.

"Don't ask, don't tell" is the common term for the current military policy which implements Public Law 103-160, codified at 10 U.S.C. Sec. 654. Passed by Congress, signed by Bill Clinton. I don't see universities banning him from appearing on campus.

The high court upheld as constitutional a federal law dating back to 1994 that allows the government to withhold money from universities that deny military recruiters the same access to campuses given to other employers.

Posted by: || 03/06/2006 10:23 || Comments || Link || E-Mail|| [396 views] Top|| File under:
Murtha attacks Pace on Iraq
The Pentagon's top general acknowledged Sunday that "anything can happen" in Iraq, but he said things aren't as bad as some say. "I wouldn't put a great big smiley face on it, but I would say they're going very, very well from everything you look at."

The comments drew criticism that Gen. Peter Pace is glossing over problems in the three-year-old U.S. campaign.

"Why would I believe him?" asked Rep. John Murtha, D-Pa., a major critic of the Bush administration's handling of the war. "This administration, including the president, (has) mischaracterized this war for the last two years."

Pace, the chairman of the Joint Chiefs of Staff, cited political progress such as holding elections and writing a constitution as well as military progress like training Iraqi security forces.

"No matter where you look - at their military, their police, their society - things are much better this year than they were last," Pace said on NBC's "Meet the Press."

Murtha, responding to Pace in an appearance on CBS' "Face the Nation," said that Iraq has 60 percent unemployment, oil production below prewar levels, and water service to only 30 percent of the population.

American troops are doing everything they can militarily but "are caught in a civil war," said Murtha, a former Marine who has called on the administration to bring U.S. troops home.

"There's two participants fighting for survival and fighting for supremacy inside that country," he said of ethnic divisions. "And that's my definition of a civil war."

Murtha added: "The rhetoric is so frustrating - when they keep making statements which are very optimistic, and then it turns out to be the opposite. ... And the public has caught on to that, and they're very pessimistic about the outcome."

Pace and Murtha spoke as Iraqis continued a stalemate over forming a new government, a delay that has prevented parliament from meeting since it was elected Dec. 15.

Pressure mounted Sunday on Prime Minister Ibrahim al-Jaafari to give up his bid for a new term amid anger over the recent surge in sectarian killings that has complicated already snarled negotiations on a new Iraqi government.

Pace said the violent firestorm that followed the bombing of a revered Shiite mosque two weeks ago had forced Iraqis to look into "that abyss" and realize "that's not where they want to go."

"Anything can happen, I agree," Pace said, then added: "I believe the Iraqi people have shown in the last week to 10 days that they do not want civil war."

Ending the insurgency depends not only on military efforts but also on whether the Iraqi government can give the people what they want, Pace said. He said the number of people in the insurgency will drop if people see that the new government can come through with jobs and services.

"If you have an opportunity to get a job and feed your family, you're much less likely to accept $100 to go plant a bomb inside a road," Pace said.

Sen. Richard Lugar, chairman of the Senate Foreign Relations Committee, said the U.S. must stick with the Iraqis.

"They're talking about putting their act together," Lugar, R-Ind., said on CBS. "Now, the fact is that they may or may not be successful, but we better hope that they are, because the consequences for our country and the war against terror are very fateful if they are not."
Posted by: Dan Darling || 03/06/2006 01:44 || Comments || Link || E-Mail|| [453 views] Top|| File under:
Few in Congress eager to end NSA program
Despite widespread criticism of President Bush's warrantless surveillance program, even vociferous detractors in Congress stop short of calling for an end to the anti-terrorist eavesdropping.

At issue for many Republicans and Democrats isn't the program itself, but how little the White House told Congress about it and how much it expands presidential power.

Republican senators such as Judiciary Committee Chairman Arlen Specter of Pennsylvania and Lindsey Graham of South Carolina are working with Democrats on bills that would put the secret program in line with laws protecting Americans from domestic spying. Legislation in the works includes proposals to subject the surveillance to regular congressional and judicial oversight.

The program lets the National Security Agency (NSA) intercept — without a court-approved warrant — international communications with one end in the USA and one party suspected of ties to al-Qaeda or an affiliated terrorist group. Bush authorized the program shortly after the Sept. 11, 2001, attacks.

Since the program was disclosed in December, Bush has argued that his constitutional powers as commander in chief allow him to pursue, without explicit congressional permission, an enemy operating inside U.S. borders.

White House spokesman Scott McClellan has said the administration will consider congressional proposals as long as they do not restrict the government's power to spy on terrorists. Initially, the administration's position was that no congressional involvement was needed.

Sen. Edward Kennedy, D-Mass., said in an interview that the challenge is not to halt the surveillance but to "get it right." Kennedy helped write the 1978 Foreign Intelligence Surveillance Act (FISA), which limits domestic spying and requires court-approved warrants for such activity. Kennedy said the Bush administration should have sought congressional approval for warrantless surveillance.

By ordering the program without specific congressional approval, Kennedy said, Bush is jeopardizing prosecutions of captured terrorists who could claim the evidence against them was collected illegally.

Other Democrats, including Sen. Russ Feingold of Wisconsin, have had similar measured reactions. Feingold has criticized Bush's handling of the program, but he said in a Senate floor speech last month that fighting terrorism requires the use of wiretaps.

Rep. Jerrold Nadler, D-N.Y., who has advocated appointment of a special prosecutor to determine whether Bush committed an impeachable offense in going around the FISA law, has not called for stopping the surveillance. Nadler, whose district includes the site of the World Trade Center, destroyed in the 9/11 attacks, says he would at least consider amending the FISA law "to permit what they are doing."

The American Civil Liberties Union and other legal and civil liberties groups have not been so reserved in their reaction to the program.

Several legal challenges are pending, including one filed by the ACLU. Last month, the American Bar Association urged Bush to suspend domestic surveillance of terrorism suspects until it is explicitly authorized by Congress.
Posted by: Dan Darling || 03/06/2006 01:23 || Comments || Link || E-Mail|| [518 views] Top|| File under:
Kerry campaigns in No. Ireland, advises Bush to "end empire of oil"
The United States must rebuild the power of the United Nations and help "end the empire of oil" if it wants to win the "war on terror," U.S. Sen. John Kerry said Sunday. The Massachusetts Democrat avoided explicit criticisms of the Bush administration during a wide-ranging speech on the global dynamics of terror. But he said Bush's policy of imposing democracy in Iraq and Afghanistan risked looking like a crusade. "If it is seen as the result of an army marching through Muslim lands, it will fail," Kerry told an audience at the University of Ulster campus in Londonderry, the second-largest city in Northern Ireland.

The "war on terror," Kerry said, was not principally about the U.S.-led military operations in Afghanistan and Iraq, but was "fundamentally a war within Islam for the heart and soul of Islam, stretching from Morocco east to Indonesia."

Kerry, who lost to Bush in the 2004 presidential election, said today's myriad terrorist threats to security in the West and within Muslim nations themselves exist in part because "no center of moral authority has emerged to stop those who would murder in the name of Islam." But Kerry suggested the current focus on American-led military interventions was not the way to promote stable democracies in the Middle East, a region of dictatorships underpinned by oil money. Sustainable political change required concerted international political pressure combined with appropriate development aid. "Great American presidents, from Roosevelt to Truman to Kennedy, understood that success requires a community of nations working together, drawing strength from shared sacrifice and steadfast commitment to our shared ideals," he said.

Kerry said the UN must play a forceful role in places like Iraq and Darfur, referring to the western region of Sudan where Sudanese Arab militias have been wiping out black African communities with impunity. "Literally, the West must reclaim its moral leadership," he said.

Developing effective replacements for oil-based fuels also was key, he said. The West's insatiable appetite for petroleum from the Middle East "has frustrated every impulse towards modernization of the region, while giving its regimes the resources to hold onto power. The international community of democratic nations cannot afford to continue funding both sides of the war on terror. We must end the empire of oil."
Posted by: lotp || 03/06/2006 00:00 || Comments || Link || E-Mail|| [279 views] Top|| File under:
Home Front: WoT
The Entire Clinton Crew $$ought Out Port Deal
Late Friday, Department of Justice lawyers in the Office of Legal Counsel were attempting to determine if former President Bill Clinton had registered as an "Agent of a Foreign Principal."

Federal statute requires that anyone -- even a former President -- doing political or public affairs work on behalf of a foreign country, agency or official must register with the Department, and essentially update his status every six months. It was not clear the Clinton had done so.

If his status is less clear, here is what we do know: If Senator Hillary Rodham Clinton did not know about her husband's standing with the United Arab Emirates and with Dubai World Ports, members of her Senate staff most assuredly did.

"There were enough people in the Clintons' orbit who were potentially going to be part of the deal," says an employee of a firm that does work for both Clintons. "We were pursuing work on the ports deal, and we cleared our participation with Clinton's office. We didn't want there to be a conflict."

In fact, at least two senior outside advisers to Senator Clinton were attempting to get business out of the Port Deal, and President Clinton was the go-between. Associates with the Glover Park Group, which houses just about the entire shadow staff for Hillary's run-up to a Democratic presidential bid, were attempting to get a slice of the DPW deal before the deal was made public about three weeks ago. According to current and former President Clinton staff, Hillary Clinton's Senate office was aware that Glover Park was in the running to do work on the DPW deal.

"She was also very much aware of President Clinton's financial arrangements with the UAE," says a former Bill Clinton staffer. "We're talking about more than a million dollars, some of paid out soon out after they left the White House. That income helped the Clintons buy the properties that allow them to live both in New York and Washington, D.C. This was not an insignificant financial arrangement."

What is not clear is whether or not the junior Senator from New York was aware that Clinton was acting as an agent of a foreign principal, which Clinton clearly was. According to sources with knowledge of the deal, President Clinton was advising members of the DPW buyout team in the UAE, London, and Washington before the deal hit the headlines. He encouraged them to hire a number of people working in consulting firms based in Washington with whom he had both personal and financial ties: The Cohen Group, the Albright Group, and the Glover Park Group. Other sources claim that longtime Clinton confidante and golf partner Vernon Jordan's name was also suggested as potential helpful fixer in the capital.

Much of this activity and consultation took place before the DPW deal hit the front pages of newspapers in mid-February, and about ten days before the DPW deal was to close in Great Britain.

Posted by: Captain America || 03/06/2006 14:00 || Comments || Link || E-Mail|| [279 views] Top|| File under:
Indianapolis Internation Airport taken over by Furners
Drudge Flash. EFL



Indianapolis International Airport, a facility that serves more than 8 million passengers every year, is operated by a foreign-owned company.

And the company has stated contractual obligations at the airport -- which include law enforcement!

BAA Indianapolis LLC is a wholly owned subsidiary of BAA plc, a private company which owns and operates seven airports in the United Kingdom including Heathrow, Gatwick and Stansted airports serving London.

Indianapolis International is now the largest privately managed airport in the United States.


Posted by: Nimble Spemble || 03/06/2006 09:40 || Comments || Link || E-Mail|| [276 views] Top|| File under:
Guards Say Homeland Security HQ Insecure
The agency entrusted with protecting the U.S. homeland is having difficulty safeguarding its own headquarters, say private security guards at the complex.

The guards have taken their concerns to Congress, describing inadequate training, failed security tests and slow or confused reactions to bomb and biological threats.

For instance, when an envelope with suspicious powder was opened last fall at Homeland Security Department headquarters, guards said they watched in amazement as superiors carried it by the office of Secretary Michael Chertoff, took it outside and then shook it outside Chertoff's window without evacuating people nearby.

The scare, caused by white powder that proved to be harmless, "stands as one glaring example" of the agency's security problems, said Derrick Daniels, one of the first guards to respond to the incident.

"I had never previously been given training ... describing how to respond to a possible chemical attack," Daniels told The Associated Press. "I wouldn't feel safe nowhere on this compound as an officer."

Daniels was employed until last fall by Wackenhut Services Inc., the private security firm that guards Homeland's headquarters in a residential area of Washington. The company has been criticized previously for its work at nuclear facilities and transporting nuclear weapons.

Homeland Security officials say they have little control over Wackenhut's training of guards but plan to improve that with a new contract. The company defends its performance, saying the suspicious powder incident was overblown because the mail had already been irradiated.

Two senators who fielded complaints from several Wackenhut employees are asking Homeland's internal watchdog, the inspector general, to investigate.

"If the allegations brought forward by the whistleblowers are correct, they represent both a security threat and a waste of taxpayer dollars," Democratic Sens. Byron Dorgan of North Dakota and Ron Wyden of Oregon wrote. "It would be ironic, to say the least, if DHS were unable to secure its own headquarters."

Daniels left Wackenhut and now works security for another company at another federal building. He is among 14 current and former Wackenhut employees - mostly guards - who were interviewed by The Associated Press or submitted written statements to Congress that were obtained by AP.

A litany of problems were listed by the guards, whose pay ranges from $15.60 to $23 an hour based on their position and level of security clearance. Among their examples of lax security:

_They have no training in responding to attacks with weapons of mass destruction;

_Chemical-sniffing dogs have been replaced with ineffective equipment that falsely indicates the presence of explosives.

_Vehicle entrances to Homeland Security's complex are lightly guarded;

_Guards with radios have trouble hearing each other, or have no radios, no batons and no pepper spray, leaving them with few options beyond lethal force with their handguns.

Wackenhut President Dave Foley disputed the allegations, saying officers have a minimum of one year's security experience, proper security clearances and training in vehicle screening, identification of personnel, handling of suspicious items and emergency response.

"In short, we believe our security personnel have been properly trained, have responded correctly to the various incidents that have occurred ... and that this facility is secure," he said. He declined, however, to address any of the current or former employees who have become whistleblowers.

Wackenhut is no stranger to criticism. Over the last two years, the Energy Department inspector general concluded that Wackenhut guards had thwarted simulated terrorist attacks at a nuclear lab only after they were tipped off to the test; and that guards also had improperly handled the transport of nuclear and conventional weapons.

Homeland Security is based at a gated, former Navy campus in a college neighborhood - several miles from the heavily trafficked streets that house the FBI, Capitol, Treasury Department and White House.

Homeland Security spokesman Brian Doyle said Wackenhut guards are still operating under a contract signed with the Navy, and the agency has little control over their training. A soon-to-be-implemented replacement contract will impose new requirements on security guards, he said.

Daniels, the former guard who responded to the white powder incident, said the area where the powder was found wasn't evacuated for more than an hour. Available biohazard face shields went unused.

Doyle said the concerns were overblown because all mail going to the Homeland Security complex is irradiated to kill anthrax. He said "the incident was resolved before anything was moved."

Daniels said that after the envelope was taken outside, and the order finally given to evacuate the potentially infected area, employees had already gone to lunch and had to be rounded up and quarantined.

Former guard Bryan Adams recognized his inadequate training one day last August, when an employee reported a suspicious bag in the parking lot.

"I didn't have a clue about what to do," he said.

Adams said he closed the vehicle checkpoint with a cone, walked over to the bag and called superiors. Nobody cordoned off the area. Eventually, someone called a federal bomb squad, which arrived more than an hour after the discovery.

"If the bag had, in fact, contained the explosive device that was anticipated, the bomb could have detonated several times over in the hour that the bag sat there," Adams said.

The bag, it turned out, contained gym clothes.

Doyle, the Homeland spokesman, responded to several allegations raised by the guards. He said dogs were replaced because, "If you overuse them, their effectiveness drops." The detection equipment that substitutes for the dogs is a better method for detecting explosives, he said.

Guards who used the equipment said it was no match for the reliability of the dogs.

The Associated Press videotaped two vehicle entrances at Homeland headquarters with light security.

One is guarded only during morning and evening rush hours. Movable metal barriers and an unmanned security vehicle only partially blocked the driveway, leaving enough room for a small car or motorcycle to drive through.

Another entrance was guarded with a manned vehicle with two guards, but no other barriers.

Doyle said the vehicle entrances were adequate because in all cases, a 10-foot fence topped with barbed wire separates vehicles from all buildings.

Some guards who continue to work at Homeland, who would speak only on condition of anonymity because of fear of losing their jobs, said they knew of two instances in which individuals without identification got into the sensitive complex.

Another described how guards flunked a test by the Secret Service, which sent vehicles into the compound with dummy government identification tags hanging from inside mirrors. Guards cleared such vehicles through on two occasions, this guard said, and one officer even copied down the false information without realizing it was supposed to match information on the employee's government badge.

Doyle, the agency spokesman, said such tests are conducted routinely and "I can assure you that if people fail the test they are let go."

Marixa Farrar, a former guard, said two guards always should have been stationed inside the main building where Chertoff had his office, but she often was on duty alone.

One day last fall a fire alarm rang. As employees walked by Farrar, they asked if this was a fire or a test.

"There were no radios, so I couldn't figure out if it was a serious alarm," she said.

There was no fire.


Posted by: lotp || 03/06/2006 08:32 || Comments || Link || E-Mail|| [278 views] Top|| File under:
A glimpse into the Gitmo detainees
Among the hundreds of men imprisoned by the American military at Guantánamo Bay, Cuba, there are those who brashly assert their determination to wage war against what they see as the infidel empire led by the United States.

"May God help me fight the unfaithful ones," one Saudi detainee, Ghassan Abdallah Ghazi al-Shirbi, said at a military hearing where he was accused of being a lieutenant of Al Qaeda.

But there are many more, it seems, who sound like Abdur Sayed Rahman, a self-described Pakistani villager who says he was arrested at his modest home in January 2002, flown off to Afghanistan and later accused of being the deputy foreign minister of that country's deposed Taliban regime.

"I am only a chicken farmer in Pakistan," he protested to American military officers at Guantánamo. "My name is Abdur Sayed Rahman. Abdur Zahid Rahman was the deputy foreign minister of the Taliban."

Mr. Rahman's pleadings are among more than 5,000 pages of documents released by the Defense Department on Friday night in response to a lawsuit brought under the Freedom of Information Act by The Associated Press.

After more than four years in which the Pentagon refused to make public even the names of those held at Guantánamo, the documents provide the most detailed information to date about who the detainees say they are and the evidence against them.

According to their own accounts, the prisoners range from poor Afghan farmers and low-level Arab holy warriors to a Sudanese drug dealer, the son of a former Saudi Army general and a British resident with an Iraqi passport who was arrested in Gambia.

One 26-year-old Saudi, Muhammed al-Utaybi, said he was studying art when he decided to travel to Pakistan to train with the militant group Lashkar-e-Taiba. He was not much of a militant himself, he suggested, saying the training "was just like summer vacation."

The documents — hearing transcripts and evidentiary statements from the two types of military panels that evaluate whether the detainees should remain at Guantánamo — are far from a complete portrait of those in custody there.

They do not include the classified evidence that is generally part of the review panels' deliberations, nor their final verdicts on whether or not to recommend the detainees' release. Of the about 760 men who have been held at Guantánamo, the documents cover fewer than half.

But a reading of the voluminous files adds texture to the accusations that the men face and the way they have tried to respond to them. It also underscores the considerable difficulties that both the military and the detainees appear to have had in wrestling with the often thin or conflicting evidence involved.

At one review hearing last year, an Afghan referred to by the single name Muhibullah denied accusations that he was either the former Taliban governor of Shibarghan Province or had worked for the governor. The solution to his case should have been simple, Mr. Muhibullah suggested to the three American officers reviewing his case: They should contact the Shibarghan governor and ask him.

But the presiding Marine Corps colonel said it was really up to the detainee to try to contact the governor. Assuming that the annual review board denied his petition for freedom, noted the officer, whose name was censored from the document, Mr. Muhibullah would have a year to do so.

"How do I find the governor of Shibarghan or anybody?" the detainee asked.

"Write to them," the presiding officer responded. "We know that it is difficult but you need to do your best."

"I appreciate your suggestion, but it is not that easy," Mr. Muhibullah said.

Bush administration officials and military leaders have often justified the extraordinary conditions under which detainees are held at Guantánamo by insisting that the detainees are hardened terrorists. Secretary of Defense Donald H. Rumsfeld famously described the Guantánamo detainees as "the worst of the worst."

And while many administration officials have privately backed away from such claims, they argue that most of the 490 detainees still being held would pose a significant threat to the United States if released. Pentagon spokesmen have generally dismissed the detainees' protestations of innocence as the predictable lies of well-trained militants.

The hearing transcripts are from review panels known as Combatant Status Review Tribunals, where three military officers weigh whether a detainee is properly classified as an "enemy combatant." Few of them have made the process as easy as Ghassan Abdallah Ghazi al-Shirbi.

"Honestly," he said, "I did not come here to defend myself, but defend the Islamic nation; this is my duty, and I have to do it."

Among the accusations against Mr. Shirbi recounted in the hearing transcript were that he trained with Al Qaeda, was "observed chatting and laughing like pals with Osama bin Laden," and was known as the "right-hand man" to Abu Zubaydah, a top Qaeda operative. Mr. Shirbi said he was willing to accept all of those accusations.

He then told the hearing officers, "I found the accusations against you to be many."

With that, Mr. Shirbi unleashed a tirade against capitalism, America, homosexuality, Israel, support for Saddam Hussein in his war against Iran, and the more recent war against Iraq.

"Your status as enemy combatants does not need a court," he told the officers.

As for his own classification of enemy combatant, Mr. Shirbi was blunt: "It is my honor to have this classification in this world until the end, until eternity, God be my witness."

In other cases, the incriminating evidence has generally been less clear-cut.

Another Saudi, Mazin Salih Musaid al-Awfi, was one of at least half a dozen men against whom the "relevant data" considered by the annual review boards included the possession at the time of his capture of a Casio model F-91W watch. According to evidentiary summaries in those cases, such watches have "been used in bombings linked to Al Qaeda."

"I am a bit surprised at this piece of evidence," Mr. Awfi said. "If that is a crime, why doesn't the United States arrest and sentence all the shops and people who own them?"

Another detainee whose evidence sheet also included a Casio F-91W, Abdullah Kamal, was an electrical engineer from Kuwait who once played on his country's national volleyball team. He was also accused of being a leader of a Kuwaiti militant group that collected money for Mr. bin Laden.

As for the Casio allegation, Mr. Kamal said the watch was a common one in Kuwait and had a compass that could be used to find the direction of Mecca for his prayers. "We have four chaplains" at Guantánamo, he said. "All of them wear this watch."

While many of the detainees are citizens of Afghanistan or were captured there during and after the Taliban's overthrow, the documents also make clear the long reach of the American campaign against terror.

One unidentified Pakistani detainee was seized as he tried to cross into the United States from Mexico. He said he had paid an immigrant smuggler $16,000 to $18,000 to take him to Guatemala and then north; his smuggler was known to the American authorities for having ties to Arab militant groups, documents from his case show.

Another Pakistani, Saifullah Paracha, was arrested in Thailand in July 2003. Mr. Paracha, a wealthy real estate developer who said he attended the New York Institute of Technology, was accused of making investments for Qaeda members, plotting to smuggle explosives into the United States and urging the use of nuclear weapons against American soldiers. He acknowledged having met Mr. bin Laden twice, but denied the other allegations.

An unidentified 34-year-old Mauritanian who appears to be Mohamedou Ould Slahi, the onetime imam of a mosque in Montreal who was linked in Germany to two of the Sept. 11 hijackers, told of being "kidnapped" after he turned himself in to the Mauritanian authorities and of being taken to Jordan for eight months while "they tried to squeeze information out of me." He said he was flown from Jordan to Afghanistan, and then on to Guantánamo.

Yet for all the gravity of the global fight against terrorism, the give-and-take at the Guantánamo hearings is sometimes reminiscent of a local arraignment court.

Consider the exchange over a Belgian detainee, captured in Afghanistan. One allegation, read in court, was that he was a member of the Theological Commission of the GICM.

"What is GICM?" asked the detainee, who was not identified.

The tribunal president asked a clerk, "Could you explain what GICM is? I have the same question."

The clerk said he was not sure, either. Another accusation was read: that GICM is associated with Al Qaeda. The detainee answered again, "I don't know this group."

The tribunal president announced a short break so the clerk could "find out, for everyone's benefit, What GICM stands for." When the tribunal reconvened, the clerk announced that GICM stood for Groupe Islamiste Combatant du Maroc, or the Moroccan Islamic Combat Group.

To which the detainee responded, "I never before heard of all this."

The files are replete with retractions. Detainees who had confessed to having ties to Al Qaeda or the Taliban or terrorism frequently told the tribunals that they had only made those admissions to stop beatings or torture by their captors.

"The only reason for my original statements is because I was tortured when I was captured," said a former mechanical engineering student from Saudi Arabia who was accused of training at a Qaeda camp in Afghanistan. "In Kabul, an Afghan interrogator beat me and told me they would kill me if I didn't talk. They shot and killed someone in front of me and said they would do the same if I didn't cooperate."

Another common defense of the detainees, particularly those captured in Afghanistan or Pakistan, is that they were turned over to American forces in exchange for some kind of bounty, or that they were arrested when they refused to or could not pay bribes to the local authorities.

"The Pakistanis are making business out of this war," said a detainee from Tajikistan who was arrested in Pakistan in November 2001. "The detainees are not being captured by U.S. forces, but are being sold by the Pakistan government. They are making 2, 3, or $10,000 to sell detainees to the U.S."

As the Pentagon has defined the term enemy combatant for purposes of the tribunals, it includes anyone "who was part of or supporting the Taliban or Al Qaeda forces, or associated forces that are engaged in hostilities against the United States or its coalition partners."

But many of the detainees protested in their hearings that such a wide net was catching many who were not real enemies of the United States.

One 29-year-old Saudi acknowledged having fought with jihadist groups in the Philippines and Afghanistan, saying he had been a "zealous" younger man. But he also said that he had a brother and a cousin who had both married Americans, and he had a complex set of views on the United States.

"I'm an educated guy and I understand politics," the detainee said, suggesting that he had had a change of heart. "The United States has made some wrong decisions, but that doesn't give me the right to consider them an enemy or kill their people."

However improbably, many of the detainees said that the allure of Afghanistan for them was not jihad. Maasoum Abdah insisted that his mission was entirely personal.

In 2000, he said, he left Syria and traveled to Turkey and Iran and finally Afghanistan. He was accused of living in a Taliban safe house in Kabul. The authorities said his name was on a list of men being trained as snipers.

He acknowledged that he knew how to shoot from his days in the Syrian police. But even in the police, he said, "in a year and a half, I only shot seven bullets." And he said he had no allegiance to the Taliban.

Then why the long, arduous journey to Afghanistan, a tribunal officer asked. "I wanted to go to Afghanistan to find a wife and get married and stay there," Mr. Abdah answered through a personal representative.

"It is very expensive to find a wife," Mr. Abdah explained. "The price is at least $3,000. I might work for years and still not be able to collect that much money. In Afghanistan, it is very cheap. The most is $300."
Posted by: Dan Darling || 03/06/2006 01:09 || Comments || Link || E-Mail|| [304 views] Top|| File under:
NEWS FLASH: U.S. Rep. John Murtha officially not intelligent
WASHINGTON (Reuters) - The U.S. presence in Iraq is hurting the worldwide war on terrorism and benefits only Iran and al Qaeda, U.S. Rep. John Murtha (news, bio, voting record) said on Sunday.


Uh huh... opposed to the U.S. succeeding in Iraq and Afghanistan, giving freedom to some 50 million people, and creating a long term solution to terrorism through democracy... but hey lets give up on that its bad for the war on terrorism.


"The only people who want us in Iraq are Iran and al-Qaeda," Murtha said on CBS's "Face the Nation" political talk show. "And I talked to a top-level commander the other day and he said China wants us there also. Why? Because we're depleting our resources ... our troop resources and our fiscal resources.

"... The war on terrorism is worldwide. In Iraq, it's a civil war," said Murtha, a Pennsylvania Democrat.


Hmm its amazing to me that today top U.S. Marine Gen. Peter Pace said Iraq is not on the brink of civil war, but yet Murtha still claims this. I wonder who has spent more time in Iraq, Gen. Pace or Murtha???


Murtha, who in November called for the immediate withdrawal of U.S. troops from Iraq, said it was useless for the United States to advise Iraqis.

"One of the problems I see and frustrating things is our ambassador keeps giving advice to the Iraqis," Murtha said. "Every time we give the Iraqis advice, they vote for someone else ... The Iraqis don't pay attention to our advice."
How is this guy a U.S. Rep.??????
The U.S. role in fighting terrorism around the world is being subverted by Iraq, said Murtha, who characterized the sectarian strife between Iraq's Sunni and Shi'ite Muslims as a civil war that must be settled internally.

Murtha, a decorated Vietnam veteran who retired from the Marines Corps Reserve as a colonel in 1990, said Iraq would do a better job of rooting out terrorists once U.S. troops leave the country.


Ummm not if the Iraqi government falls in a coup b/c we left too soon. More or less its- Murtha: Lets give control of Iraq over to Zarqawi


"I'm convinced they know where they are, they know who they are," he said. "But they won't tell us because they've turned against us. We've lost the hearts and minds of the people."


Apparnetly Murtha didn't read the article posted yesterday about Sunni tribesmen capturing over 1000 terrorists and turning them over to the Iraqi national government.


The United Nations is scrutinizing Iran because of its nuclear research but Murtha said Tehran has become emboldened because of the U.S. focus in Iraq.

"We have a situation where our military is in such bad shape, it couldn't deploy to a second front," Murtha said. "And the Iranians know this. North Korea knows it. China knows it. We're depleting our resources in Iraq."

Marine Gen. Peter Pace, the chairman of the Joint Chiefs of Staff, appeared on NBC's "Meet the Press" on Sunday and said the war in Iraq was going "very, very well" but Murtha was skeptical.

"Why would I believe him?" he said. "This administration, including the president, has mischaracterized this war for the last two years ... So why would I believe the chairman of the Joint Chiefs when he says things are going well?"


Refer to my earlier comment about Gen. Pace
Posted by: bgrebel || 03/06/2006 00:20 || Comments || Link || E-Mail|| [305 views] Top|| File under:
Gitmo Inmates Despair of Ever Leaving
(AP) Ahamed Abdul Aziz has been in the Guantanamo Bay prison for more than three years and, by his account, has been interrogated 50 times without being charged with any crime. He waits with anguish for freedom but fears it will never come. "We are in a grave here," he told his lawyers, echoing the despair felt by many of the roughly 490 prisoners held as suspected terrorists at the U.S. naval base in eastern Cuba. Charges have been filed against only 10 of them.


As opposed to the real graves you dumped your victims in various spots around Afghanistan and Iraq.

Transcripts of hearings, which the Pentagon released Friday after a successful Freedom of Information Act lawsuit by The Associated Press, show the frustration among prisoners waiting for the military to decide whether to charge them, transfer them or release them. "I don't want to spend any more time here. Not one more minute," Afghan prisoner Mohammed Gul said at a combat status review tribunal.


Okay, what will you do in return?

Another unidentified Afghan man told his tribunal: "I was not a Taliban. I was not against the Americans. I want to go home."

An Afghan man, identified only as Abdul in one of the transcripts, urged U.S. military officers overseeing his tribunal to free him so he could feed his family. "I don't know what they have to eat," he said.


Guess the Taliban Workmans Comp Plan didn't cover the family.

The United States has released or transferred to authorities in their home countries about 270 detainees since the prison opened in January 2002, months after the U.S.-led military campaign that ousted Afghanistan's hard-line Taliban regime for harboring Osama bin Laden and al-Qaida bases.

Major Paul Swiergosz, a Defense Department spokesman, said that holding detainees who are considered a risk is necessary in time of war, while the review process ensures innocent detainees are released. "Holding detainees in Guantanamo is not a punitive measure, it's preventive," Swiergosz said. "That keeps them from continuing to fight against the United States and its allies. The Defense Department will continue to work diligently to process all the detainee cases we have."


He needs to point to some of the ones we released who did go back to fighting.

U.S. officials say the camp houses only people who want to kill American troops or civilians. "The folks that are at Guantanamo Bay all have a valid reason for being sent here," said Army Maj. Jeffrey Weir, a prison spokesman. "Some are mainly security, others are intelligence. It's across the board."

Aziz, who is from Mauritania in West Africa, was captured in Pakistan in 2002, according to one of his lawyers, Anna Cayton-Holland. His lawyers do not know what he is accused of. "He thinks he's going to die here," said another member of his defense team, Agnieszka Fryszman.

If he's a Mauritanian, what was he doing in Pakistan? Was he captured there or in Afghanistan? If the latter, what was he doing there? Was he but a simple aid-worker providing guns and ammo to the widows and orphans?

Many detainees are accused of specific deeds, but some complain they spend years in confinement before learning the allegations.

Boudella al Hajj, an Algerian cleric who said he worked with orphans in Bosnia for a humanitarian group and the Bosnian army, was accused of being in contact with al-Qaida member Abu Zubaydah and belonging to an Algerian militant organization, among other things. In the transcripts, he denied the allegations and asked why he had never heard them before. "I've been here for three years, been through many interrogations and no interrogator ever mentioned any of these accusations, so how did they just come now?" he said. "It's weird how this just came up now."


It's even more weird that you ended up in Afghanistan. All the Bosnian orphans finally had their own guns?

One tribunal member, who was not identified, later said: "We didn't realize you had never been confronted with these allegations."
Another man, Pakistani millionaire Saifullah A. Paracha, was told by a U.S. Air Force colonel running his hearing that he would one day be able to pursue his case in American courts. "I've been here 17 months _ would that be before I expire?" Paracha asked.


The wheels of justice turn slowly. Tell us, Mr. Paracha, just what were you doing with your millions in Afghan-land?

With some Bush administration officials now referring to the war against terrorism as the "long war," Guantanamo appears to be turning into a more permanent detention site. A two-story prison building that can house 200 detainees is slated to open this summer. It is modeled after a mainland maximum-security prison and will be located near a similar facility that can house 100 detainees. "It's becoming clear that we will need to continue to house some number of detainees for an extended period," said a Pentagon spokesman, Maj. Michael Shavers.
Posted by: Steve White || 03/06/2006 00:00 || Comments || Link || E-Mail|| [310 views] Top|| File under:
India-Pakistan
High-level Japanese defence delegation in India
Continuing the series of recent high level defence exchanges between Tokyo and New Delhi, a top level Japanese Defence delegation headed by Gen Tsutomo Mori, Chief of Staff Japanese Ground Self Defence Forces, has commenced a four day visit here.

Mori on Monday held discussion with his Indian counterpart Gen JJ Singh on "army to army issues". His visit assumes significance in the wake of the recent high level meeting held in US Pacific command, where participants, including Japan, voiced concern over safety of passage in the crucial Malacca straits.

Tokyo as well as Washington want India alongwith Singapore, Malaysia and Indonesia to play a more active role in policing the straits, through which the bulk of the world crude containers pass.

Mori, according to defence ministry sources will also hold discussions with the Naval Chief Admiral Arun Prakash and Air Chief SP Tyagi and Defence secretary Shekhar Dutt. He will also call on the Defence Minister Pranab Mukherjee.

Heri will be the first Japanese Army Chief to visit Jammu and Kashmir where he will visit some forward posts on the Line of the Control and be briefed on the situation by senior officers of the Northern Command.

The Japanese army chief will also witness exercises by paratroopers in Agra, who form the bullwark of India's rapid deployment force.
Posted by: Jeamp Thratle7267 || 03/06/2006 14:31 || Comments || Link || E-Mail|| [305 views] Top|| File under:
Australian PM Howard reviews policy on uranium trade to India
AM - Monday, 6 March , 2006 08:00:00
Reporter: Catherine McGrath
TONY EASTLEY: The Prime Minister John Howard has opened the door to changing Australia's policy allowing uranium sales to India, saying as long as the rules are followed and safeguards met, Australia would be happy to sell.

Currently Australia cannot sell uranium to India because the government in New Delhi has refused to sign the Nuclear Non-Proliferation Treaty.

But the nuclear deal reached between the United States and India last week has increased the pressure on Australia to review its policy, and according to media reports India's Prime Minister will ask Mr Howard, who's on a trip there at the moment, to consider opening up Australian uranium exports.

Chief Political Correspondent Catherine McGrath is travelling with the Prime Minister, and she filed this report from New Delhi.

CATHERINE MCGRATH: How quickly things can begin to change. Last week Alexander Downer said the US deal wouldn't impact on Australia's policy. But on his arrival India the Prime Minister indicated he was open to the idea of selling uranium.

JOHN HOWARD: I'd be very happy to talk about the issue. Australia does have large supplies of uranium. We have some of the largest uranium deposits in the world, and provided the rules are followed and the safeguards are met, we are willing to sell. But we have to be satisfied about the safeguards.

CATHERINE MCGRATH: This is not a done deal, but the Government has certainly softened its stance on selling uranium to a country that has refused to sign the Nuclear Non-Proliferation Treaty.

Arriving in New Delhi at the start of his short trip, Mr Howard said he wasn't motivated by the fact that the United States had taken a position, but more that the deal could open Indian nuclear facilities to international inspections.

JOHN HOWARD: It's important for us all to get a bit more information about the deal. It hasn't been explained in total detail, and the Indian Government is under some constraint because of its obligation to report to parliament. And of course the deal from the American point of view has to go through Congress.

So I think we're just running ahead of ourselves a bit. Let's digest exactly what the Americans and the Indians have agreed to. I welcome the fact that for the first time a lot of India's nuclear capacity is going to be subjected to international inspection. So that's certainly a big step forward. But that wasn't… that doesn't happen now.

CATHERINE MCGRATH: But with China concerned that the nuclear agreement between the United States and India is aimed as a counterbalance measurer, Mr Howard says the Australian position will be determined in our national interest.

JOHN HOWARD: Well, I don't think Australia should ever make decisions in relation to these things just on the basis of we don't want to do something that might upset somebody else.

We have a good relationship with China. That hasn't stopped us having the closest relationship we've probably ever had with the United States. And the same thing applies with India.

CATHERINE MCGRATH: Any change in position would be a major shift in a policy that was grounded in the importance of containing the use of nuclear weapons, using the UN treaty.

John Howard has emphasised that no decision has been made, however he's certainly willing to talk to the Indian Prime Minister about it during their bilateral meeting later today.

This is Catherine McGrath in New Delhi reporting for AM.
Posted by: Jeamp Thratle7267 || 03/06/2006 14:13 || Comments || Link || E-Mail|| [327 views] Top|| File under:
Taliban talk radio
Pakistan's North West Frontier Province is always hard to control, but it now poses a new challenge, with scores of illegal radio stations transmitting a message of jihad and sectarian hatred.

This has so alarmed the central government in Islamabad that it is has closed 40 stations in the mountainous region along the Afghan-Pakistan border.

Charsadda is a town bristling with the antennae of pirate radios. Mullah Mohammed Hashim, 45, keeps his "radio station" - a car battery, radiator-shaped transmitter and amplifier - in a cupboard. "We are not aggressors, but if we are attacked, then we tell our listeners to be ready for jihad," he declares.

His radio station condemns the actions of Pakistan and US armed forces continuing antial-Qa'eda and Taliban operations in the tribal areas, where Osama bin Laden and Taliban leader Mullah Mohammed Omar are believed to be hiding, describing the operations as "part of a wider conspiracy to shed the blood of innocent Muslims". Mullah Hashim uses basic equipment and setting up a radio station costs less than £100.

The radicalising effect of unlicensed stations has been keenly felt in Bara village in the Khyber tribal agency. There, two "FM mullahs", as they were dubbed by the local press, one who followed a Sufic tradition and another, a newcomer who is a disciple of a more austere form of Islam, waged a turf war via their private channels.

After inciting their followers to bloody riots, a jirga (tribal council) ruled last week that both should be expelled from the area. Now the government is under pressure from secular-minded local leaders who doubt the commitment of President Pervez Musharraf's government to crack down on the stations.

"We have closed over 40 stations during the last four months as they are creating differences and sectarian issues," said the information minister, Sheikh Rashid Ahmed. "There are still a few preaching jihad but we are closing them down."

The government has launched several of its own radio stations, broadcasting music and more secular programmes.
Posted by: Dan Darling || 03/06/2006 01:52 || Comments || Link || E-Mail|| [279 views] Top|| File under:
Taliban training in Quetta
The turbans in black or white, the long beards and the omnipresent "pirhan-tunbon", the baggy trousers and long shirts that are the traditional Afghan dress, tell me I'm in Afghanistan in the late Nineties, during the Taleban regime.

But this is 2006, and I am in Quetta in Pakistan.

Quetta, the capital of the Pakistani province of Baluchistan, lies about 200 kilometres southeast of Kandahar, across a porous border. Many of my fellow countrymen have made the journey here. In fact, some sections of the city seem to be populated almost entirely by Taleban who fled after the United States-led invasion of Afghanistan in late 2001.

Now they lie in wait in Quetta, plotting their return.

Over the last year, Kandahar has seen an alarming rise in suicide bombings and attacks on troops and government installations. In the past three months alone, there have been more than 20 acts of violence, leaving dozens dead, hundreds wounded, and an entire province terrorised.

Quetta provides a ready supply of young men prepared to wreak havoc in Afghanistan, local observers tell me. There are eight major madrassas or Muslim religious schools in Quetta, each with over 1,000 students or "taleban" in the original sense of the word. In addition, there are hundreds of private madrassas, some with just 100 students, often occupying unmarked, rented houses.

It is these private schools that are a major source of the fighters who are now carrying out insurgent operations inside Kandahar, according to these observers.

One 23-year-old madrassa student, wearing the characteristic black turban of the "taleb", spoke to me on condition of anonymity.

"I am preparing for jihad here, until I am sent to Afghanistan," he said. "Jihad is my duty and martyrdom my hope."

Another Taleb, 25-year-old Saadullah, explained why he had decided to wage jihad in his homeland.

"I was recruited by one of my friends who told me terrible things about the Afghan government," he said. "I was also told that the Americans were always abusing people, killing them, going into their homes and insulting their religion."

Mullahs did their part, too, he added, preaching fiery sermons against the Afghan government and the American occupiers during Friday prayers.

Saadullah said he was dispatched on a mission to Kandahar to fight both Afghan and foreign troops.

"I was to carry out a suicide attack on an Afghan National Army base in Kandahar," he said.

But at the border, the friend who was supposed to be accompanying him on the mission gave him 30 US dollars, wished him luck, and headed back to Quetta.

"I thought, 'Why am I to die while you go back to Quetta?'" Saadullah recalled. "Why are these people not doing jihad themselves? They're just taking advantage of the emotions of young people. They are liars.

"I came back and I will never have anything to do with them again."

With Pakistani police a rare sight in much of this city, Quetta residents say that the Taleban operate with impunity. They run offices and openly recruit candidates for insurgent operations in Kandahar.

One resident called Abdullah, 40, said the city contains a number of prominent Taleban leaders such as military commanders Mullah Dadullah and Mullah Abdul Ali Dubandi.

"The whole world knows that the Taleban are trained in Pakistan but they ignore it. The Taleban are all over Quetta," he said.

When you walk through the streets of Quetta, you hear Taleban religious songs blaring out of music stores. These incendiary chants, called "tarana", call on youths to join the jihad, kill infidels and repel the occupiers. Such recordings were banned a few years ago, but now they are back.

"Pakistani police used to close down shops that played Taleban songs, but now no one is afraid. The mullahs are very strong," said one shop owner.

A bookseller who did not want to be named said, "The Taleban are putting out magazines. These publications used to be banned, but now they're published openly and we sell them in our stores."

The magazines, like the songs, contain open calls to violence.

"When you read them, you just want to grab a gun and go to jihad," said the bookseller.

Mullahs here openly incite their followers to attack the current Afghan government. In Friday sermons, they encourage the congregation to join the struggle.

"These attacks should continue. Our struggle is legal. We want to install an Islamic regime in Afghanistan," said one mullah in the Chawlo Bawlo area of the city.

Some city residents claim that the Pakistani military is playing a role in training the would-be insurgents.

"The Pakistani military headquarters in Quetta is the main Taleban training base," said Tariq, 31, a resident of the Askari Park area. "I've seen with my own eyes that Taleban were taken there for training. One of my relatives was among them."

Military officials refused to comment on the allegation. Governor Owai Ahmad Ghani, speaking on Pakistani television, flatly denied that the Taleban were operating in Quetta and rejected claims that Pakistan was interfering in Afghanistan.

"The Afghan government is weak. It can't control the remote areas of its country, so it accuses Pakistan of meddling in its affairs," he said.

Taleban spokesman Qari Yousuf Ahmadi, in an exclusive interview with IWPR, said the stories of Taleban bases inside Pakistan were just propaganda.

"People think Pakistan is our friend, but it is not true," he said. "Pakistan is an ally of America, not of the Taleban."

The Taleban had no need of foreign bases, he insisted, adding, "The Taleban are sons of Afghanistan. They are in Afghanistan and they will fight in Afghanistan."

But Afghan officials remain convinced that Pakistan is serving as a major operations base for the increasingly frequent insurgent attacks that threaten to destabilise the southern part of their country.

In mid-February, Afghan president Hamed Karzai led a high-ranking delegation to Pakistan, telling officials there that Afghanistan would no longer tolerate support for terrorists from across the border. While he stopped short of outright accusations, Karzai made it clear that he expected Pakistan to make serious efforts to halt the flow of personnel and weapons across the border.

"If [the attacks] don't stop, the consequences… will be that this region will suffer with us, exactly as we suffer. In the past we suffered alone. This time everybody will suffer with us," Karzai told reporters.

Assadullah Khalid, governor of Kandahar province, has repeatedly alleged that Pakistan is behind the recent wave of attacks. In particular, he blamed Pakistan for a suicide bombing that killed 27 and wounded 40 in Spin Boldak in January.

"Pakistan is responsible for the past two decades of war," he said. "Pakistani police are guarding the houses of the Taleban. We have evidence indicating that memorial services for the suicide bombers are being held in Pakistan."

Even some Pakistani politicians and analysts agree that their country is heavily involved in creating mayhem on its neighbour's territory.

"Pakistan does not want stability in Afghanistan," said Hasel Bizenjo, leader of the Baluch National Party, which represents ethnic Baluchis. "Pakistan wants Afghanistan under its influence."

Awrangzeb Kasi, a Pakistani political analyst in Quetta, said he believes that there are special terrorist training camps in Pakistan.

"There have been terrorist camps in Pakistan for 26 years, where Inter Services Intelligence [ISI] provides training" he said. "The Pakistani government is always saying that it supports peace in the region, and that it will arrest al-Qaeda leaders, but it is really not doing anything."

Abdul Rahim Mandokhel, the Quetta-based deputy leader of Pakhtunkhwa Milli Awami, an ethnic Pashtun party in Pakistan, agrees.

"It is clear that these terrorists are trained and supported by Islamabad," he said. "Pakistan can stop these terrorists, but it doesn't want to."
Posted by: Dan Darling || 03/06/2006 01:41 || Comments || Link || E-Mail|| [313 views] Top|| File under:
'Bush initiated arms race in South Asia'
US President George W Bush's visit to Pakistan has exposed the Musharraf regime's flawed foreign policy that has left Pakistan alone in the comity of nations, Pakistan Muslim League-Nawaz (PML-N) senior vice president Syed Zafar Ali Shah said. "The US President Bush's visit which began from an unannounced visit to Afghanistan will leave negative impact on the future political scenario in South Asia in particular and on the world in general," Zafar said in a news release on Sunday.

He said that Bush praised India for its role in the reconstruction of Afghanistan and promised the Afghan President Hamid Karzai to take up the infiltrations issue with President Pervez Musharraf, while Pakistan, its frontline ally in the war on terror, was asked to do more to rein in terrorists. The PML-N leader criticised the Indo-US civil nuclear deal, stating that the deal would encourage an arm race in the area.
Posted by: Fred || 03/06/2006 00:00 || Comments || Link || E-Mail|| [292 views] Top|| File under:
'Bush has upset the balance of power in the region'
American President George Bush has disturbed the balance of power in the region by signing a nuclear deal with India, said Punjab Tehreek-e-Insaf (PTI) President Javed Iqbal at a press conference on Sunday.


Oh, gee. Golly. Gosh. Shucks. We're just soooooo sorry we did that.
Javed said the American president's visit would bring strategic changes to the region and India would play the leading role instead of Pakistan under the prevailing circumstances.


India, for all its faults, isn't stuck on stupid, with the choice lying between either spittle-spewing holy men or fire-breathing generals who've never won a war. India's a secular state. Pakistan is where most of the lunatics are stored.

He said Bush had delivered a clear message that 'India's friends would be America's friends'. India's nuclear ties with the US showed that the Pakistani foreign policy had failed, therefore the Pakistani president should resign immediately and elections should be held, he said, adding that only political parties could govern the country and make decisions of national importance. He said the government should allow Nawaz Sharif, Benazir Bhutto and Altaf Hussain to return to Pakistan and play their role in the country's politics.


The problem with Pakland during its periods of civilian rule has been Bangla-style corruption, with the holy men and the generals elbowing each other in the ribs as they jockeyed for position as puppet masters. What Pakistan needs is to become a secular state where most of the people happen to be Muslims, but they resolutely refuse to do that. And because of that, they'll remain a larger version of Afghanistan — except that Afghanistan, because its had its experience being a shariah paradise, may eventually pull out of its rut and leave them behind.

Javed said Bush had clearly indicated that he wanted Indian domination in the region and Pakistan would now have to follow Indian instructions to please America. He said he doubted if Musharraf would take off his uniform or hold free and fair elections in the country. The opposition would tender its resignation from the assemblies at an appropriate time, he said and added that a campaign against the government had been launched, which would be expedited with the passage of time.


If they spent a little less time plotting to achieve power and a little more time actually governing, they might accomplish something, but that's not gonna happen.
Posted by: Fred || 03/06/2006 00:00 || Comments || Link || E-Mail|| [271 views] Top|| File under:
Iraq
StrategyPage Iraq: Whatever You're Looking For
As Iraqis increasingly fight each other, there has been a sharp decline in American casualties. There were 6,790 U.S. troops killed and wounded last year, compared to 8,837 in 2004. That's a drop of 23 percent. But so far this year, the casualty rate for Americans is down 62 percent from 2005. Given that the main goal of the Sunni Arab terrorists is the expulsion of foreign troops, why the sharp reduction in attacks and casualties among the American forces? One of the least reported reasons is that U.S. troops have been winning the tactics and technology race with the terrorists. Although the media make much of terrorist innovations, less is said about the more frequent, and more effective, improvements in tactics and technology American troops are using. The cumulative effect has been steadily lower American casualties, and larger losses for the terrorists. Another reason for the decline is a sharp reduction in the number of Iraqis and foreigners committing terrorist attacks, and fewer Sunni Arabs fighting their government.

In order to deny the enemy information, the government and Coalition do not discuss terrorist casualties a lot, plus the media tends to avoid reporting terrorist losses. American losses, no matter how meager, are more sought after. But the arrest of terrorists has been increasing, and losses from fighting with Iraqi tribal groups have been high (if hard to count) as well. Many more men have been leaving terrorist groups. Numbers on this trend are kept secret, because of the sources and techniques used to acquire the information. But it is known that fewer foreigners are coming into Iraq as al Qaeda volunteers, and more of the Sunni Arab tribal militia who used to fight alongside the terrorists against the government, are now fighting the terrorists. Many of these battles are mistakenly reported as attacks on police or soldiers, when, in fact, the police and soldiers are just there for crowd control, and to pick (up) the wounded and arrest surviving terrorists.

If the government security forces are on good enough terms with the local tribal militia, they will sometimes cooperate in attacking al Qaeda or other terrorist groups, but usually the violence is strictly between the terrorists and the Sunni Arab tribes. The goal is often not to wipe out the terrorists, but to get them out of the tribal area. The police, on the other hand, want to kill or capture the terrorists. Rather than get into an argument, over tactics, with the armed tribesmen, the police just wait for the fighting to die down before going in. Since few foreign journalists get out of their secure compounds, and the Iraqi reporters they use to collect information know the foreigners want a certain type of news, the tribe versus terrorist battles frequently get reported as whatever the foreign journalist is looking for that day.

For the average Iraqi, the biggest complaint is crime. Murder, extortion, robbery, burglary, kidnapping, muggings and carjackings are things that every Iraqi, especially in Baghdad, have to worry about. There are thousands of criminal gangs in Iraq. Some of them are basically enforcers for tribal leadership or the local religious leader. These semi-legitimate gangs get "paid" by whatever they are given, or take, in return for their protective services. This is basically an extortion racket, and the police will often leave these guys alone as long as they don't get greedy, and more violent.

But the most worrisome gangs are those that kidnap, murder (for hire, or as a side effect of some other crime), rape and barge into, and loot, peoples homes. Many of the violent gangs are very temporary, either because the cops, or local vigilantes catch them, or because members find less stressful, and dangerous, employment.

The most common crime fighting tactic is to put more gunmen on the street, particularly at night. For most of Iraq, the police have brought peace to the streets in daylight. But night is another matter. That's when more of the criminals are about, and when they are harder to catch. Most police don't like to operate at night. There are several thousand special police (SWAT and the like) who are trained and equipped to go gangster hunting at night, and some of these are being assigned to that task. But for the moment, the priority is still taking down terrorist gangs.

It's becoming more common for neighborhoods to organize their own local security. In upscale areas, security guards are hired. In less affluent neighborhoods, volunteers form a night guard. This doesn't lead to as many shoot outs as you might think, because the word gets around, and the bad guys go hunting where there is less resistance. The two fold process of putting more security personnel on the street 24/7, and hunting down the hard core, career gangsters, will take years to bring the crime rate down to pre-invasion levels.

Who are the bad guys? Saddam released thousands of the worst criminals several months before he was forced from power. Thousands of Sunni Arabs have adopted the outlaw life in order to replace the paycheck they used to get as an enforcer for Saddam. Several hundred foreigners have set up shop as Islamic terrorists, who often resort to crime to raise money. All these have to be captured or killed before Iraqis can enjoy their new political freedoms. And, as Iraqis are finding out, they have to fix this problem themselves, or it isn't getting fixed.
Posted by: ed || 03/06/2006 13:44 || Comments || Link || E-Mail|| [296 views] Top|| File under:
Iraqi Sunnis now looking to the US for protection
Two years ago, doctor Riyadh Adhadh cursed the U.S. soldiers who had overrun his homeland, toppled the Sunni-dominated government and tormented prisoners at Abu Ghraib. A member of the city council, he loudly demanded that American troops leave Baghdad.

Last week, his Sunni Arab neighborhood under attack by Shiite militiamen, Adhadh found himself huddled over the telephone in panic, begging the U.S. Embassy to send American soldiers.

The moment of bitter irony for the 52-year-old father of six is emblematic of a sharp shift in Iraqi opinion. Three years after the March 2003 invasion that ousted Saddam Hussein, with the threat of civil war looming, leaders of a nervous Sunni Arab minority have started to drop demands for an immediate U.S. withdrawal.

"We've changed our ideas," Adhadh said. Iraq's current government, dominated by Shiites, has been "abusing people more than the Americans," he said. "Iraqi security is the responsibility of the Americans. They have established this type of government — this will be written in history. We are living in a jungle."

Meanwhile, Iraq's Shiite majority, which initially cheered the arrival of the Americans, has grown far stronger and is quickly losing enthusiasm for foreign soldiers and diplomats.

"The reality is that the Americans have switched position a little bit. They seem to be siding with the Sunnis, and the Shia are not happy," said Saad Jawad, a moderate Shiite politician. "Certainly in our areas there is no need for American soldiers."

Many Iraqis are dismayed that the violence here increasingly pits Iraqis against each other instead of against foreign invaders. The stakes are high as the two main Muslim sects vie for power in the emerging state.

Shiite groups stand poised to control Iraq's government and economy. They have consolidated their power over key government ministries; organized armed militias to patrol the streets and wrangled bitterly over power sharing in the government.

By contrast, the Sunni Arab minority, which dominated Iraq for most of the 20th century, has spent the last three years grappling with a sense of dispossession. Already stripped of resources and clout, they seem poised to lose much more.

In recent days many Sunni mosques have been burned and scores of men slain, apparently by Shiite death squads retaliating for the bombing of a prominent Shiite shrine in Samarra.

Many Sunnis hold a substantial grudge against the United States for launching the invasion and remain distrustful of its designs on Iraq. But the alternative — abandonment in a Shiite-dominated country — is even less appealing. And so even an irritating foreign presence is looking to many Sunnis like a layer, however thin, of protection.

"When the Americans entered Iraq, the Shia helped them a lot, and the Sunnis stood against them," said Alaa Makki, a senior leader in the Iraqi Islamic Party, the main Sunni party. But "the Sunnis are now accepting the American political direction. It's not suitable for the Americans to leave. Everything they have arranged during the past three years would be destroyed."

Many Sunnis say the United States pushed their sect into a precarious position and has a responsibility to establish security before leaving. It is common to hear Sunnis say that there was no sectarianism in Iraq until the war unleashed long-buried religious tensions.

"We would refuse the withdrawal of American forces during this period," said Salman Jumayli, spokesman for the Sunni Iraqi Accordance Front, the main Sunni bloc in parliament. "They have to fix what they destroyed … [and] guarantee that no sect will dominate the other sect and no party will dominate another party."

The sectarian violence that raged across the country these last weeks was the latest chilling reminder to Sunnis of their vulnerability. Many fear that a campaign of sectarian cleansing has begun to pick up pace.

Sunni concerns have been fed by mounting evidence that Shiite militias have infiltrated the Interior Ministry, which runs the police forces. Investigations into the Shiite-dominated ministry have revealed a torture chamber and death squads responsible for kidnapping and killing Sunnis, all with alleged ties to official security services.

Many Sunnis believe that if a civil war erupts, Iraqi police brigades would devolve into Shiite militias and government weapons would turn against Sunnis.

Brig. Gen. Mudhir Moula, a secular Shiite who is a senior official in the Defense Ministry, expresses a similar fear.

A career soldier, Moula is leery of an American pullback. Government ministries have become too mired in sectarian tensions to function, he said.

"If [the Americans] don't do their best to control and coordinate, maybe there will be civil war," he said.

The Interior Ministry has arranged its security forces to ensure that their sect would dominate in case of civil war, he said.

"They're a lot stronger than the Ministry of Defense. This is the reality, let's be honest."

ADVERTISEMENT
Recently, Defense Ministry soldiers and police commandos from the Interior Ministry each staged raids on the same neighborhood at the same time. The soldiers ended up surrounding a group of commandos and detaining them. Negotiations for their freedom went on for days.

"Their faces were covered and they had black uniforms. It didn't say 'Iraqi Police,' " Moula said. "They came outside their jurisdiction. There was no coordination."

Amid the tensions, Sunni leaders are battling through contentious negotiations for a place in Iraq's new government. The Americans are increasingly acting as their strongest advocates.

Both the Sunnis and the U.S. Embassy are pushing for a national unity government that would give Sunnis more than a token or opposition role in the government. U.S. officials, who believe that the deadly insurgency is largely driven by the disenfranchisement of the Sunnis, have insisted upon their inclusion — or leaders acceptable to them — in significant government posts.

"The ministers, particularly security ministers, have to be people who are nonsectarian, who are broadly acceptable, who do not represent or have ties to militias," U.S. Ambassador Zalmay Khalilzad recently told reporters in Baghdad. "This is the single most important issue that Iraq faces: forming a national unity government."

When the shrine at Samarra was attacked a few days later, on Feb. 22, angry Shiite leaders blamed the American ambassador for stirring up anti-Shiite sentiment.

"The ambassador's statements were irresponsible," said Abdelaziz Hakim, leader of the main group in the Shiite coalition in parliament. "He gave the green light for terrorist groups, and therefore we blame him for part of what happened."

Hakim's office later issued a clarification, saying that he blamed terrorists, not Americans, for the shrine attack. But the message had been delivered — and was echoing from Shiite leaders across the country.

"There's a lot of interference in the internal affairs of the country by the Americans," said Sadruddin Qubanchi, a Shiite cleric based in Najaf who is allied with Hakim. "We don't want conditional support. The ministries here don't want foreign help."
Posted by: Dan Darling || 03/06/2006 01:57 || Comments || Link || E-Mail|| [324 views] Top|| File under:
Kurds to declare independence if civil war breaks out in Iraq
Many Iraqi Kurds believe Kurdish territories should secede from Iraq if sectarian violence continues to escalate. As Kurdish leaders in Baghdad, led by Iraqi President Jalal Talabani, urged national unity and brokered political talks between Sunni and Shiite leaders, Kurds in the northeastern city of Sulaimaniyah said their leaders should stop negotiating and go it alone if the situation does not calm in Baghdad.

Iraq's Kurdish territories, widely considered the safest area in Iraq following the fall of Saddam Hussein's regime, have remained largely immune to the sectarian violence that wreaked havoc in Baghdad and other southern and central provinces, particularly in the last week.

For many in Iraqi Kurdistan, a semi-autonomous region of Iraq since 1991, the violence raging elsewhere serves to reinforce their strong desire for independence.

"Sectarian sentiments are stronger than nationalist [ones] in Iraq, so the Kurds need to split [from Iraq] if a sectarian war explodes," said Azad Rostam, 23, a university student, reflecting a commonly held view.

As Baghdad shut down for a three-day curfew, life remained pretty much the same in Iraqi Kurdistan.

Iraqi news stations carried virtually non-stop coverage and analysis of the crisis, but the main Kurdish station, Kurdsat, focused on issues that affect the Kurds, such as the bird flu outbreak in Sulaimaniyah that has panicked citizens here.

Kurdish leaders are currently trying to negotiate a national unity government in Baghdad, but the Kurdistan Regional Government President Masood Barzani has warned that if a civil war broke out, the Kurds would declare independence.

But one Kurdish Iraqi analyst, Behman Tahir, suggested that this was not a serious threat, rather "a pressure card" aimed at drawing together Iraqi political factions that are now battling over the new Cabinet.

Although Tahir did admit that if civil war engulfed the country, it would provide the Kurds with a rare opportunity to "liberate other parts of Kurdistan that are still under Iraqi government, such as Kirkuk."

Kirkuk is one of several predominantly Kurdish cities outside of Iraqi Kurdistan that were ethnically cleansed under Saddam Hussein's regime. Many Kurds carry a deep mistrust of Arabs because of the campaigns, and are particularly frustrated with central government's failure to address their grievances over Kirkuk.

Leaders of the two ruling parties in Iraqi Kurdistan, the Patriotic Union of Kurdistan and the Kurdistan Democratic Party, refused numerous requests for interviews for this story.

Commenting on how Iraqi Kurdistan should respond to the escalating violence, Muhsin Bayyz, deputy minister for Peshmarga (Kurdish forces), said that the trend was worrying and that efforts would be made to prevent the insurgency spilling across into the region.

"We don't want this conflict to ignite in Iraq, and we'll do our best to maintain the stability of our region," he said.

Bayyz said the Kurdish authorities were prepared to welcome families from other parts of Iraq who were trying to escape the troubles, as they did when the United States invaded Iraq in 2003.

While many Kurds believe the violence could hasten their independence, there are some who caution against such a move because of the strong economic ties that have emerged between Iraqi Kurdistan and Baghdad.

Halkawt Ramazan, 34, a businessman, traded goods between Baghdad and Sulaimaniyah until last week when violence broke out.

"The start of a sectarian war in Iraq would not work in favor of the Kurds," he said. "We might lose all of the political and economic achievements we have gained in the last few years."
Posted by: Dan Darling || 03/06/2006 01:45 || Comments || Link || E-Mail|| [297 views] Top|| File under:
S Korean troop cut in Iraq to begin in April
South Korea's planned one-third cut in its military in Iraq will begin next month, a military general in charge of South Korean troops in the Middle East told Yonhap news agency. South Korea's Parliament approved a defence ministry plan in December to reduce its 3,200 troops in the northern Iraqi town of Arbil to 2,300 this year. "The reduction, beginning with the replacement of troops in April, will be done by the end of this year," Major General Jung Seung-Jo said in an interview. "It will be such a way as the number of home-bound troops is increasing while the number of replacements to come in for them is decreasing."
Posted by: Fred || 03/06/2006 00:00 || Comments || Link || E-Mail|| [274 views] Top|| File under:
Israel-Palestine-Jordan
Ties between Hamas and al-Qaeda are plentiful
The ideological compatibility of Hamas with other jihadi movements in the Middle East raises the question of whether the new Hamas government that is about to be sworn in could create in the West Bank and Gaza a new center for global terrorism.

Russia certainly doesn't think so, because President Vladimir Putin invited a Hamas delegation to Moscow. France has supported the Russian move. And in many diplomatic circles, even in Washington, the argument is being made that Hamas can be brought into a political process and moderated. This is clearly being raised by individuals who have no idea what Hamas truly represents and why Israel has cut off all financial support to the new Palestinian government even before it is formally set up.

True, unlike al Qaeda, Hamas until now has not been involved in terrorist attacks against Western targets in the United States and Europe. It was left by those fostering the global jihad to focus its military efforts on Israel alone. Yet Hamas has maintained critical links with al Qaeda. And last week, Palestinian president Mahmoud Abbas said he was concerned that al Qaeda had infiltrated the West Bank and Gaza.

Earlier evidence of links exists. In 2003, an Israeli ground unit in Gaza, seeking Hamas suspects, went into a school established by the founder of Hamas, Sheikh Ahmad Yassin. Written materials that Israeli soldiers collected revealed the writings of a famous Saudi Wahhabi religious authority, Sheikh Sulaiman al-Ulwan. His ideological entry into the world of Hamas immediately raised eyebrows. After all, his name was featured in a famous Osama bin Laden video clip from December 2001, when the al Qaeda leader entertained his entourage on camera by re-enacting with his hands the hijacked aircraft slamming into the World Trade Center on Sept. 11.

In that video, one Saudi messenger entered the scene at the end, telling bin Laden that he brought with him a "beautiful fatwa" from al-Ulwan, who had justified the mass murder of Americans. Now his ideas have penetrated the Palestinians as well. And his Islamic religious ruling justifying suicide bombing attacks appeared on the Hamas Web site along with those of other al Qaeda clerics.

Also, in 2003 and 2004, Israeli forces found Hamas posters that were distributed in West Bank cities that extolled the war being waged by Islamic militants in the Balkans, Chechnya and Kashmir. At the top was the portrait of Hamas leader Yassin alongside the portraits of bin Laden and Chechen militant leaders like Shamil Besayev, who took credit for the bloody attack on a Russian school in Beslan.

That Hamas and al Qaeda share some common ideological roots should not have come as any surprise. Hamas is an Arabic acronym for the Islamic Resistance Movement. Article Two of the Hamas Covenant reads, "The Islamic Resistance Movement is one of the wings of Muslim Brotherhood in Palestine."

Throughout the Arab world, the Muslim Brotherhood is regarded as the common wellspring of all modern jihadi terrorism. Its spiritual leader, Sheikh Youssef al-Qaradawi, has been one of the pivotal figures in the globalization of the Danish cartoon rage as well as a supporter of fighting against U.S. forces in Iraq. Much of the al Qaeda leadership -- from bin Laden's mentor, Abdullah Azzam, to Khalid Sheikh Mohammed, the mastermind of Sept. 11 -- started out with the Muslim Brotherhood.

Hamas and al Qaeda, as Muslim Brotherhood offshoots, have had a number of notable links.

Bin Laden sent emissaries to Hamas in September 2000 and January 2001; Israel arrested three Hamas militants in 2003 after they had returned from an al Qaeda training camp in Afghanistan. Al Qaeda operations chief Abu Zubaydah entered the world of terrorism through Hamas. And according to a 2004 FBI affidavit, al Qaeda recruited Hamas members to conduct surveillance against potential targets in the United States.

Hamas poses a unique danger in the world of global terrorism, because besides its past ties to the Sunni Islamic extremism of al Qaeda, Hamas is now erecting a strategic partnership with Shiite Iran. For years, Iran has funded Hamas, but now that relationship is about to be seriously upgraded.

Khaled Mashaal, head of the Hamas political bureau, declared at a recent news conference in Tehran that "Iran's role in the future of Palestine should continue and increase." He is clearly prepared to open up Gaza to Iranian influence and serve Iranian national interests.

Just recently, the Iranian-backed Hezbollah moved one of its command centers from its base in Beirut to the heart of Gaza. So now both of the major Islamist terrorist organizations have established themselves in this Hamas-dominated territory.

Hamas is not the PLO of 1993 that lost its collapsing Soviet patron, and hence had to moderate its behavior in order to obtain Western diplomatic and financial support. The patrons of Hamas today are pushing it in a completely opposite direction. And so Mashaal spoke openly recently about the defeat of the United States in Iraq and his opposition to Western policies across the entire globe, from Darfur to East Timor.

As the struggle between the West and Iran over its nuclear program heats up, Hamas could become an important instrument for any countermeasures that Iran seeks to take. Rather than accommodate Hamas, the West should seek ways to contain its spread. Palestinian society will eventually seek another path, but in the interim, it would be a cardinal error to assume that Hamas is about to change.
Posted by: Dan Darling || 03/06/2006 01:05 || Comments || Link || E-Mail|| [295 views] Top|| File under:
Hamas ready to 'change manners' after Russia trip
Islamic group Hamas admitted on Sunday that it had to "change its manners" after winning the Palestinian elections but showed no sign of compromise with Israel as it wrapped up a landmark trip to Russia. The comments came as Hamas leader Khaled Meshaal finished the group's first formal visit to a major power with a tour of the Kremlin and a meeting with Patriarch Alexei II, head of the Russian Orthodox Church, who called for talks with Israel.

After three days of insisting that the next move in the Israeli-Palestinian conflict was up to Israel, Hamas leaders sought to sweeten their rhetoric on Sunday while still rebuffing calls to recognise Israel and renounce violence. "We don't say 'no' to everything," senior Hamas official Mohammed Nazzal said. "We know that we are in a new phase, a new stage" following Hamas' victory in the January 25 Palestinian elections, he said. "Hamas must change its manners. We know that very well. But what we are saying is that we want a response from the Israelis. If you want Hamas to change its policies, you must also request that the Israelis change their policies."
Posted by: Fred || 03/06/2006 00:00 || Comments || Link || E-Mail|| [285 views] Top|| File under:
More Jewish settlers to be relocated from West Bank
A key aide to acting Israeli Prime Minister Ehud Olmert says there are plans for further withdrawals of Jewish settlers from the West Bank. Speaking on Israeli radio, Avi Dichter says more withdrawals from the West Bank will go ahead if the acting Prime Minister's Kadima Party wins this month's national election.

Mr Dichter says Jewish settlers will be relocated to major settlement blocs, adding that Israel will define its final borders within four years. An Israeli newspaper is reporting that at least 17 settlements in the West Bank will be dismantled in the first stage. Settler leaders have reacted angrily to Mr Dichter's comments, vowing to physically resist any effort to remove them from their homes.
Posted by: Fred || 03/06/2006 00:00 || Comments || Link || E-Mail|| [308 views] Top|| File under:
Science & Technology
AT&T's 1.9 trillion call database
By far the biggest danger to privacy is corporate rather than federal. Most people don't have a clue how much info companies have - and how it is shared and used.
Posted by: lotp || 03/06/2006 16:37 || Comments || Link || E-Mail|| [439 views] Top|| File under:
Thousands rally for US pull out from Iraq, Afghanistan
Thousands of Muslims rallied in front of the tightly guarded US Embassy in Indonesia on Sunday, demanding American troops leave Iraq and Afghanistan and calling President Bush a terrorist. The protesters, many of whom were from the hardline group Hizbut Tarir, were kept well away from the mission, which is ringed by two concrete walls and barbed wire. Some 2,000 police stood watch and two water cannons stood by, but the rally ended without incident. "Out of Iraq," the protesters chanted, gathering for hours under the blazing sun. "Bush is a terrorist."
Posted by: Fred || 03/06/2006 00:00 || Comments || Link || E-Mail|| [294 views] Top|| File under:
Syria-Lebanon-Iran
StrategyPage: Iran Tests Europe Busting Missile
Iran has apparently successfully test fired a new missile, the Shahab 4, which has a range of 4,000 kilometers. The missile was destroyed in flight, but apparently proved that it worked. With that range, the Shahab 4 can reach targets in Western Europe.

The Shahab 4 is apparently based on the shorter (2,200 kilometers) range Shahab 3. Both seem to use technology from an old Soviet era missile, the SS-5. This is 1950s stuff, using a liquid fuel rocket which gave the missile a range of 4,000 kilometers. The SS-5 served as a truck-mobile, and silo based system until the mid-1980s. The Russians deny that they sold the technology to Iran, but any of the many Russian missile engineers and managers with access to the stuff could have made the sale. The information needed would fit into a briefcase, or on a CD. The Iranians have the engineers, and manufacturing capability, to produce the SS-5 components. Iran says they are developing the Shahab 4 as a satellite launcher. Iran has spent about a billion dollars on the project. The first test launch of the Shahab 4 was three years ago. It may be another year or two before the Shahab 4 is reliable enough for regular service (as an IRBM or satellite launcher.)
A range map of missiles lunched from Iran is here: http://www.fas.org/nuke/guide/iran/missile/
Posted by: ed || 03/06/2006 13:35 || Comments || Link || E-Mail|| [451 views] Top|| File under:
Helmut Kohl agrees with Ahmadinejad on Holocaust
Tehran, Iran, Mar. 06 – Former German Chancellor Helmut Kohl reportedly told Iranian businessmen in Germany that he agreed with statements by Iranian President Mahmoud Ahmadinejad that the Holocaust was a "myth", the semi-official Jomhouri Islami reported on Monday.

Somehow, I don't believe this.


The government-owned daily wrote that at a dinner gala with Iranian hoteliers and entrepreneurs, Kohl said that he "heartily agreed" with Ahmadinejad's remarks about the Holocaust. "What Ahmadinejad said about the Holocaust was in our bosoms", the former German chancellor was quoted as saying. "For years we wanted to say this, but we did not have the courage to speak out".

Ahmadinejad caused an international furore last year when he publicly declared that the Holocaust was a "myth" and threatened that Israel must be "wiped off the map". His comments were supported by senior Iranian officials, including Supreme Leader Ayatollah Ali Khamenei and former president Ayatollah Ali Akbar Hashemi Rafsanjani. The country's state-run media have systematically defended the position of the Iranian president and given extensive coverage to historians and "experts" who deny the Holocaust took place.
Posted by: Steve || 03/06/2006 12:59 || Comments || Link || E-Mail|| [281 views] Top|| File under:
Posters Recall Islamic Caliphate
Beirut, 6 March. (AKI) - In the streets of Sidon, Lebanon's third city, posters from banned groups glorifying the defunct caliphate have begun appearing on walls. "The caliphate, one sole state for all the Muslims of the world" read a message, written in red on a white background, and signed by Hizb ut-Tahrir, an outlawed Islamic party. "The absence of the caliphate has handed us over to our enemies, the colonialist and evil Western countries who have undermined our spiritual force. "The caliphate is the only solution for Islam", read another message. The leaders of Hizb ut-Tahrir (the party of liberation) explained that it was not an explicit invitation to create an Islamic state in Lebanon, adding that "the posters have been put up for the anniversary of the fall of the Ottoman calliphate".

The last Caliphate was abolished by the Turkish Grand National Assembly on March 3, 1924, and the title has since been inactive. Scattered attempts to revive the Caliphate elsewhere in the Muslim World were made in the years immediately following its abandonment by Turkey, but none were successful.

"The slogans want to recall that date and invite the faithful to work to reunite the Islamic nation in one sole state," explained Hizb ut-Tahrir spokesman Ayman Qadiri. More explicit was another message on a wall in central Sidon. "Anyone who is faithful to the Western nations, to their leaders, to their partners, betrays God and his Prophet".

Hizb ut-Tahrir, whose symbol is a black banner with the credo of Islam written on it, is an Islamic party founded in Jerusalem in 1953 by the Sheikh Taqi ad-Din an-Nahbani. Its stated aims include "the liberation of the Muslim lands from the colonial occupation and the re-creation of the Islamic Calliphate based on Sharia law". The group is banned in most Arabic and Islamic countries, but also in Germany and Britain.

After the Lebanese port of Tripoli, Sidon is the city with the largest population of Sunni Muslims and the local authorities acknowledge the presence of illegal cells of Hizb ut-Tahrir. "We have on various occasions presented official requests for recognition to the interior ministry in Beirut and to date we have always had ambiguous replies. In any case, our members are arrested even if they don't carry out any political activity," Qadiri said.
Posted by: Steve || 03/06/2006 12:19 || Comments || Link || E-Mail|| [287 views] Top|| File under:
Iran vs. Tom and Jerry
The Iranians' hate toward Israel and the Jews seems to be driving them crazy.

This is the only possible explanation for the new war declared by the Iranians. An Iranian official recently lashed out against Tom and Jerry, the illustrated cat and mouse, Israel's leading newspaper Yedioth Ahronoth reported Monday. Hasan Bulkhari, a senior adviser to the Iranian education minister, said a number of days ago that Hollywood created the animation series as part of a Jewish conspiracy aimed at changing the perception of dirty mice, resulting from the comparison the Nazis made between Jews and mice.

Bulkhari explained that "the mouse is the wise and smart one, and he violently beats the poor cat. And yet, this cruelty does not cause you to despise the mouse. He looks so nice, and he is smart." "The program was produced in an attempt to erase the image of the mouse from the minds of European children and to show that the mouse is not dirty and that he even has nice characteristics," the Iranian official charged.

So, Pinky and The Brain must be about the Zionist plan for world domination?
Posted by: || 03/06/2006 09:54 || Comments || Link || E-Mail|| [294 views] Top|| File under:
Iran issues threats ahead of IAEA meeting
Iran threatened on Sunday to embark on full-scale uranium enrichment if the U.N. nuclear agency presses for action over its atomic program, and a top U.S. diplomat warned the Islamic republic of possible "painful consequences."

The comments came as the International Atomic Energy Agency's board prepared to meet Monday to discuss referring Iran to the
U.N. Security Council, but delegates said whatever step the council might take would stop far short of sanctions.

John Bolton, the U.S. ambassador to the United Nations, said Sunday there was an urgent need to confront Iran's "clear and unrelenting drive" for nuclear weapons.

Iran "must be made aware that if it continues down the path of international isolation, there will be tangible and painful consequences," Bolton told the conference of the American
Israel Public Affairs Committee.

But Iran's government cautioned that putting the issue before the Security Council would hurt efforts to resolve the dispute diplomatically.

"If Iran's nuclear dossier is referred to the U.N. Security Council, (large-scale) uranium enrichment will be resumed," Iran's top negotiator, Ali Larijani, told reporters in Tehran. "If they want to use force, we will pursue our own path."

He said Iran had exhausted "all peaceful ways" and that if demands were made contrary to the Nuclear Nonproliferation Treaty, the nation "will resist."

Larijani said Iran will not abandon nuclear research, or back down from pursuing an atomic program that Tehran insists has the sole purpose of generating electricity with nuclear reactors.

IAEA delegates suggested the U.N. agency's board will not push for confrontation with Iran and said any initial decisions by the Security Council based on the outcome of the meeting will be mild.

They said the most likely action from the council would be a statement urging Iran to resume its freeze on uranium enrichment — an activity that can make both reactor fuel and the core of nuclear warheads — and to increase cooperation with the IAEA's probe of the Iranian program.

Even such a mild step could be weeks down the road.

Still, it would formally begin council involvement with Iran's nuclear file, starting a process that could escalate and culminate with political and economic sanctions — although such action for now is opposed by Russia and China, which can veto Security Council actions.

Bolton said a failure by the Security Council to address Iran would "do lasting damage to the credibility of the council."

"The longer we wait to confront the threat Iran poses," Bolton said, "the harder and more intractable it will become to solve."

Russia and China share the concerns of the United States, France and Britain — the three other permanent council members with veto power — that Iran could misuse enrichment for an arms program.

But both have economic and strategic ties with Tehran. While they voted with the majority of IAEA board members at a Feb. 4 meeting to alert the council to suspicions about Iran's nuclear aims, they insisted the council do nothing until after this week's IAEA meeting in Vienna.

Russia is unlikely to agree to strong action while it negotiates with Iran on a plan that would move Tehran's enrichment program to Russian territory as a way of increasing international monitoring and reducing the chances for misuse in arms work.

Russian Foreign Minister Sergey Lavrov is due in Washington and New York this week to discuss the status of those talks with Bush administration officials and U.N. Secretary-General
Kofi Annan.

Both Tehran and Moscow have said new talks are planned; diplomats in Vienna, who demanded anonymity in return for discussing the situation, said no dates had been set.

In Tehran, Foreign Ministry spokesman Hamid Reza Asefi said Iran could reach an agreement with Russia or the
European Union within hours, but did not elaborate. Iran rejected an EU proposal last fall to end enrichment in return for the West providing reactor fuel and economic aid.

Past IAEA board meetings have ended with resolutions taking Iran to task for hindering investigations into a nuclear program that was kept secret for nearly 18 years and more recently urging it to reimpose a freeze on enrichment.

The Feb. 4 resolution asked IAEA chief Mohamed ElBaradei to report those concerns and others to the Security Council and to formally hand over the complete Iran file to the council. It also asked him to provide the council with his latest report, drawn up for Monday's IAEA meeting.

That report, made available to The Associated Press last week, said Iran appeared determined to expand uranium enrichment, planning to start setting up thousands of uranium-enriching centrifuges this year.
Posted by: Dan Darling || 03/06/2006 01:36 || Comments || Link || E-Mail|| [310 views] Top|| File under:
Syria pledges to cooperate with UN probe
Syria pledged on Sunday to fully cooperate with a UN investigation into the assassination of former Lebanese Prime Minister Rafik Hariri, saying the terms of the cooperation had been agreed on last month with the new head of the inquiry. Syrian Foreign Minister Walid Moallem also said his country would step up diplomatic activity to counter intense U.S.-led international pressure on Damascus over its policies in Iraq and the Arab-Israeli conflict.

Serge Brammertz, head of the U.N. inquiry into Hariri's killing, made his first visit to Syria last month and discussed the commission's work with Moallem. "We will cooperate with this commission. We have agreed on the basis of this cooperation [during Brammertz's visit]," Moallem said in an interview with Lebanon's Al-Manar television Sunday. "We believe that as long as Mr.Brammertz leads his investigation in a professional way, he will get full Syrian cooperation."

Moallem's comments come as Brammertz has begun preparations to leave Lebanon by the end of this week, when he will head to New York to present his first report to the UN Security Council. The "Security Council has already scheduled a briefing from Brammertz on March 16," Stephane Dujarric, spokesperson of UN Secretary General Kofi Annan, told reporters.
Posted by: Fred || 03/06/2006 00:00 || Comments || Link || E-Mail|| [275 views] Top|| File under:
Aoun says Emile won't be toppled
Head of the Free Patriotic Movement, MP Michel Aoun reiterated his opinion about the presidency Sunday, as he announced the opening of an FPM radio station. Aoun said: "the presidency will neither be toppled in the street nor will there be a constitutional resignation." Aoun was speaking on Sunday during a news conference to announce the opening of Sawt al-Ghad (Voice of Tomorrow) radio station, which he said was granted to the FPM by Former Minister Suleiman Franjieh.


Franjieh's owned by the Syrians, so it looks like Aoun's been at least rented...

Addressing the station's director and the editorial staff at his residence in Rabieh, Aoun said that the issue of the presidency is still being discussed in the National Dialogue that started on Thursday and the results will not be known until the dialogue is over. "I am curious more than the world to know the next president will be," the FPM leader said in response to a question asked if the next president was named in the discussions.

In his assessment of the dialogue, Aoun said: "The positions made are clear and face-to-face confrontation is the best outcome of the dialogue." Aoun hoped that after the dialogue is over, the next things to be discussed will be the economic improvement or economic projects for Lebanon. As for some political forces that criticized the dialogue, Aoun said that there are political parties that have different positions about the dialogue. "Those political forces are not coherent," he said.
Posted by: Fred || 03/06/2006 00:00 || Comments || Link || E-Mail|| [294 views] Top|| File under:
Nassib Lahoud signs petition to oust Emile
Democratic Renewal Party leader Nassib Lahoud signed the national petition Sunday that was initiated by the March 14 Forces as a campaign to oust President Emile Lahoud. Lahoud signed the public petition in the presence of the representatives of the various parties making up the anti-Syrian March 14 Forces. The March 14 Forces are hoping to secure more than one million signatures for the petition, now one week old. Lahoud said changing the president is "fundamental for salvaging the country."

Lahoud, who said he would be willing to run for president if the March 14 Forces pick him, said that the current national dialogue would not be wrapped up soon but "will take its time since what is needed is an equation for a new national consensus based on the convictions that will hopefully make Lebanon prosperous." He believed that change in the presidency "has become a very urgent demand and the dialogue itself proves how a president who is a capable authority is needed to draft a national accord that the Lebanese people need."
Posted by: Fred || 03/06/2006 00:00 || Comments || Link || E-Mail|| [284 views] Top|| File under:
Palestinian arms top agenda as Assad hails talks
Lebanon's national dialogue will resume in its fourth day Monday, with the issue of Palestinian weapons as the first item on the agenda and an agreement expected. Syrian President Bashar Assad welcomed the talks as a "positive" step. On Saturday, Assad, speaking during a speech to the fourth session of the general conference of Arab parties in Damascus, had said: "The national dialogue, which is happening in Lebanon today, is a positive and reasonable step."

"Syria and Lebanon are two sisterly countries that are impossible to separate," Assad said, adding: "The problem is not between Lebanon and Syria but between a movement in Lebanon that has a problem with Syria," referring to the March 14 Forces.

Assad also said that the majority in Lebanon "supports the establishment of good relations with Syria." But he added that the parliamentary majority is not representative of the public majority. Assad had once referred to Lebanon's parliamentary majority as the "false majority."

In Lebanon, Saturday witnessed intense discussions on a number of issues without a decision being made on any of them. Talking to The Daily Star, Arafat Hijjazi, political adviser to Speaker Nabih Berri, said Monday's first session will tackle the issue of disarming Palestinian factions outside refugee camps in Lebanon. "An agreement is expected on forming a committee with the participation of Hizbullah in order to help the government engage in dialogue with these factions over their disarmament," said Hijjazi. "Hizbullah enjoys good relations with these factions, and their presence in the committee will facilitate the process of convincing Palestinians to lay down their arms," he said.

Hijjazi added that since Saturday witnessed intensive discussion into all the issues without decisions, issues will be discussed separately and consecutively starting Monday.
Posted by: Fred || 03/06/2006 00:00 || Comments || Link || E-Mail|| [301 views] Top|| File under:
Europe did not hear the 'voice of reason' in Iran
French President Jacques Chirac said on Sunday the West would still reach out to Iran for a deal on its disputed nuclear file, in the first address to the Saudi consultative council by a foreign leader. "In Iran, the voice of reason that France, the United Kingdom and Germany wanted to be heard on the nuclear file has not been heard, for the time being," Chirac told the non-elected advisory council. But despite the failure of negotiations between Tehran and the European Union, "the hand remains stretched out, and Iran can, at any moment, take it back by restoring its commitment to suspension of sensitive (nuclear) work". Chirac said Iran had been "assured that it can develop its nuclear capacity for civilian purposes".
Posted by: Fred || 03/06/2006 00:00 || Comments || Link || E-Mail|| [301 views] Top|| File under:
Assad urges Hamas not to recognise Israel
Syrian President Bashar al-Assad urged Hamas, which now holds a majority in Palestinian parliament, not to recognise Israel unless Palestinians' rights are restored, state media said on Sunday. "Recognising Israel is linked to the restitution of Palestinians' rights," Assad was quoting as saying by the SANA news agency during a speech Saturday to the fourth session of the general conference of Arab parties. "There should not be recognition of Israel for free, as if it were a gift for Israel, so that the West is satisfied with us," Assad said in the speech, which he gave at the university of Damascus. "Why are they asking for Hamas to recognise Israel, given that the Palestinian Authority has already recognised the state? That means there are other goals."
Posted by: Fred || 03/06/2006 00:00 || Comments || Link || E-Mail|| [283 views] Top|| File under:
Everything is on table, Iran warned
The US ambassador to the United Nations, John Bolton, has told British MPs that military action could bring Iran's nuclear programme to a halt if all diplomatic efforts fail. The warning came ahead of a meeting today of the International Atomic Energy Agency (IAEA) which will forward a report on Iran's nuclear activities to the UN security council. The council will have to decide whether to impose sanctions, an issue that could split the international community as policy towards Iraq did before the invasion.

Yesterday the US secretary of state, Condoleezza Rice, said: "Nobody has said that we have to rush immediately to sanctions of some kind." However the parliamentary foreign affairs committee, visiting Washington last week, encountered sharply different views within the Bush administration. The most hawkish came from Mr Bolton. According to Eric Illsley, a Labour committee member, the envoy told the MPs: "They must know everything is on the table and they must understand what that means. We can hit different points along the line. You only have to take out one part of their nuclear operation to take the whole thing down."

It is unusual for an administration official to go into detail about possible military action against Iran. To produce significant amounts of enriched uranium, Iran would have to set up a self-sustaining cycle of processes. Mr Bolton appeared to be suggesting that cycle could be hit at its most vulnerable point.

The CIA appears to be the most sceptical about a military solution and shares the state department's position, say British MPs, in suggesting gradually stepping up pressure on the Iranians. The Pentagon position was described, by the committee chairman, Mike Gapes, as throwing a demand for a militarily enforced embargo into the security council "like a hand grenade - and see what happens".

Yesterday Mr Bolton reiterated his hardline stance. In a speech to the annual convention of the American-Israel public affairs committee, the leading pro-Israel US lobbyists, he said: "The longer we wait to confront the threat Iran poses, the harder and more intractable it will become to solve ... we must be prepared to rely on comprehensive solutions and use all the tools at our disposal to stop the threat that the Iranian regime poses."

The IAEA referred Iran to the security council on February 4, but a month's grace was left for diplomatic initiatives. By yesterday, those appeared exhausted. A meeting of European and Iranian negotiators broke down on Friday over Tehran's insistence that even if Russia was allowed to enrich Iran's uranium, Iran would enrich small amounts for research. Iran says that it needs enrichment for electricity. According to Time magazine, the US plans to present the security council with evidence that Iran is designing a crude nuclear bomb, like the one dropped on Nagasaki in 1945. The evidence will be in the form of blueprints that the US said were found on a laptop belonging to an Iranian nuclear engineer, and obtained by the CIA in 2004. However, any such presentation will bring back memories of a similar briefing in February 2003 in which Colin Powell, then US secretary of state, laid out evidence of Iraqi weapons of mass destruction, which proved not to exist.

While the US and Britain keep a united front over Iraq in the UN security council, there are clear differences over Iran. Britain has ruled out a military option if diplomatic pressure fails. The US has not. There is no serious consideration of large-scale use of ground forces, but there are disagreements in the administration over whether air strikes and small-scale special forces operations could be effective in halting or slowing down Iran's alleged nuclear weapons programme. Some believe Iran has secret facilities that are buried so deep underground as to be impenetrable. They argue that the US could never be certain whether or not it had destroyed Iran's "capability".
Posted by: lotp || 03/06/2006 00:00 || Comments || Link || E-Mail|| [278 views] Top|| File under:
Home Front: Culture Wars
SCOTUS rules campuses must allow military recruiters
Here's the Fox News story.

The Supreme Court ruled unanimously Monday that colleges that accept federal money must allow military recruiters on campus, despite university objections to the Pentagon's "don't ask, don't tell" policy on gays.

Justices rejected a free-speech challenge from law school professors who claimed they should not be forced to associate with military recruiters or promote their campus appearances.

Chief Justice John Roberts wrote the decision, which was unanimous.

Law schools had become the latest battleground over the "don't ask, don't tell" policy allowing gay men and women to serve in the military only if they keep their sexual orientation to themselves.

Many universities forbid the participation of recruiters from public agencies and private companies that have discriminatory policies.

Roberts, writing his third decision since joining the court, said there are other less drastic options to protest the policy.

"A military recruiter's mere presence on campus does not violate a law school's right to associate, regardless of how repugnant the law school considers the recruiter's message," he wrote.

The federal law, known as the Solomon Amendment after its first congressional sponsor, mandates that universities give the military the same access as other recruiters or forfeit federal money.

College leaders have said they could not afford to lose federal help, some $35 billion a year.

The court heard arguments in the case in December, and justices signaled then that they had little problem with the law.

Roberts filed the only opinion, which was joined by every justice but Samuel Alito. Alito did not participate because he was not on the bench when the case was argued.

"The Solomon Amendment neither limits what law schools may say nor requires them to say anything," Roberts wrote.

The case is Rumsfeld v. Forum for Academic and Institutional Rights, 04-1152.

Posted by: lotp || 03/06/2006 10:06 || Comments || Link || E-Mail|| [457 views] Top|| File under:
Who's in the News
124
[untagged]
1
al-Qaeda
Bookmark
E-Mail Me
The Classics
The O Club
Rantburg Store
The Bloids
The Never-ending Story
Thugburg
Gulf War I
The Way We Were
Bio
Merry-Go-Blog
Hair Through the Ages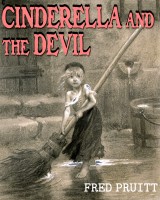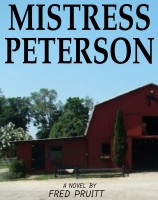 On Sale now!


A multi-volume chronology and reference guide set detailing three years of the Mexican Drug War between 2010 and 2012.

Rantburg.com and borderlandbeat.com correspondent and author Chris Covert presents his first non-fiction work detailing the drug and gang related violence in Mexico.

Chris gives us Mexican press dispatches of drug and gang war violence over three years, presented in a multi volume set intended to chronicle the death, violence and mayhem which has dominated Mexico for six years.
Click here for more information


Meet the Mods
In no particular order...


Steve White
Seafarious
Pappy
lotp
Scooter McGruder
john frum
tu3031
badanov
sherry
ryuge
GolfBravoUSMC
Bright Pebbles
trailing wife
Gloria
Fred
Besoeker
Glenmore
Frank G
3dc
Skidmark
Alaska Paul



Better than the average link...



Rantburg was assembled from recycled algorithms in the United States of America. No trees were destroyed in the production of this weblog. We did hurt some, though. Sorry.
35.172.233.215