Africa Horn
Sudan happy after AU extended forces' mandate in Darfur
The Khartoum government described as "a great victory for Sudanese diplomacy" the African Union's (AU) extension Friday of mandate of its forces in Darfur until end of September. Foreign ministry spokesman Jamal Mohammad Ibrahim was quoted by state media as saying Sudan has succeeded in keeping the African presence in Darfur despite international pressure to replace the AU forces with a competently-led an international one.

The AU council for peace and security approved the extension of mandate of its forces in the troubled Darfur province. Ibrahim noted that the AU decision included the formation of a new committee chaired by the rotating AU president to try to reach a political settlement for Darfur no later than April. He said his government was optimistic a final solution could be reached before next April.

Ibrahim said the AU decision emphasized the role of the UN to backing peace but not peacekeeping. The AU is deploying 7,000 troops in Darfur to monitor a fragile ceasefire for the conflict that erupted in February 2003, between the Sudanese government and rebels in Darfur. The conflict killed tens of thousands of people and displaced over two million others. The lack of plunder financial funding and logistics made the AU considered shifting the task to the UN.
Posted by: Fred || 03/11/2006 00:00 || Comments || Link || E-Mail|| [10794 views] Top|| File under:
Britain
Singh cleared of LeT link
A former delivery company worker has been cleared of conspiring to supply money and firearms to a terror group allegedly linked with al-Qaeda. A court heard claims Palvinder Singh, 30, helped to ship goods to Pakistan and handled huge sums of money.

Mr Singh, of Coventry, told Snaresbrook Crown Court he had let friend Mohammed Ajmal Khan use his bank accounts. Khan, 30, also of Coventry, admitted his role in supplying Kashmiri separatist group Lashkar-e-Toiba. He will be sentenced at a later date.

Mr Singh, who was also alleged to have visited a body armour factory in Canada, said he was in the dock because he had let Khan use both his bank accounts as well as his debit and credit cards as a favour. He told the jury he had not known what the money was being used for. "I have no idea where it came from but it had nothing to do with me," he said.

Mr Singh, who said he would "grass on anyone" who supported terrorism, said he had thought the trip to Canada had been a fabric bulk buying trip.

Andrew Edis QC, prosecuting, opened the case by saying that Lashkar-e-Toiba was involved in running training camps in Pakistan "for young Muslim men from everywhere in the world". He said that Khan was an important part of the group and that Mr Singh was used as "cover" to hide some of his friend's activities.

Mr Edis said the fact that Mr Singh was a Sikh and not a Muslim meant that he may be viewed with "less suspicion".

Among payments made from Mr Singh's account was for the shipment of material used to make bullet-proof vests to Islamabad, he said. These were among several pointers to "a clear, inescapable, unequivocal evidence of supporting terrorism", he added.

The jury took more just over four hours to acquit Mr Singh of conspiracy.
Posted by: Dan Darling || 03/11/2006 03:24 || Comments || Link || E-Mail|| [10795 views] Top|| File under:
Caucasus/Russia/Central Asia
Kadyrov sez all hard boyz wiped out in Chechnya
Chechnya's new prime minister said Friday that all militant groups had been eliminated in the republic.

"We have finally eliminated all militant groups in the Chechen republic," Ramzan Kadyrov told a news conference. "Only a few notorious figures are left, and their elimination is only a question of time."

He said that more than 3,000 operatives had continued to search for notorious Chechen warlords Shamil Basayev and Doku Umarov in the mountainous regions of the republic.

"The core of these [search] units consists of pardoned militants who have great combat experience, know the tactics of illegal armed groups and are familiar with local terrain," Kadyrov said.

The Chechen PM said that Basayev, who has claimed responsibility for the Beslan school massacre in September 2004 and other attacks, was acting under the patronage of foreign secret services, and without their support he and Umarov would have been eliminated long time ago.

In a separate comment, Kadyrov harshly criticized Chechen officials who often traveled to Russia to visit their families.

"It is time to stop frequent visits to various cities in Russia in order to see your families under the pretense of going on business trips," Kadyrov said addressing officials at a government meeting.

"I warn you: either you put all effort into your work, bringing your families back to Chechnya, or you resign from your posts," he said.

The PM also said he planned to fight corruption in the republic.

"I will not allow anybody to embezzle the funds that have been allocated for the revival of Chechen economy," Kadyrov said. "Every ruble will be accounted for and will not be used for wrong purposes."
Posted by: Dan Darling || 03/11/2006 03:43 || Comments || Link || E-Mail|| [10794 views] Top|| File under:
Down Under
Apathy on Hicks 'unbelievable'
AMERICANS would not tolerate a fellow citizen being treated in the way the US has dealt with Australian Guantanamo Bay detainee, David Hicks, his military lawyer, Major Michael Mori, said yesterday.


I'm an American. I would.
"I didn't mean you. I meant most Americans. The ones in the blue states."
They're managing to swallow it for Johnny Jihad, doing twenty big 'uns.

Major Mori said he believed Australia was the only country to have accepted US military commissions as a means of putting its citizens on trial. "I just don't understand why the Australian Government just won't move on this. Hicks has done four years at Guantanamo … We know he didn't violate any Australian law," Major Mori said from the US.
"From an American perspective, e would not tolerate it for an American citizen. I just can't believe it's not rubbing people in Australia the wrong way."


It's probably because they don't like him. They don't care about him.

Hicks' Australian lawyer, Adelaide-based David McLeod, said the Federal Government had refused again this week to intervene on his client's behalf despite widespread condemnation of the military commissions set up to try detainees.


"He's here again, Mr. Minister."
"Tell him we don't care. Again."
"Yes, sir. Should I sneer?"
"No, no. That wouldn't be polite."
"Damn."
"I believe the supercilious look should do."
"But if my lip does lift...?"
"I'm sure it will be accidental, Higgins."
"Thank you, sir!"

The British Government is appealing against a British High Court decision to grant Hicks British citizenship. The hearing is set for next Friday. Nine British citizens have been released from Guantanamo Bay at the request of the British Government. Hicks has tried to secure his release by seeking British citizenship; his mother was born there.


Blair's government's appealing against the award of Brit citizenship. If they lose, they still have no obligation to ask that he be freed. And if he does, we have no obligation to comply.

Major Mori said Hicks' treatment was extraordinary when compared with the case of an aide to Osama bin Laden, Abdallah Tabarak, who was released from Guantanamo Bay in August 2004. Tabarak is said to have sacrificed himself for capture by operating bin Laden's satellite phone as he headed towards Pakistan from the Tora Bora region of Afghanistan, while the al-Qaeda leader fled in the opposite direction.


Didn't Tabarak spill his guts? Has Taliban Dundee spilled his guts?

It was revealed recently that a former Taliban spokesman, Rahmatullah Hashemi, who also spent time with bin Laden, has enrolled in a course on terrorism at Yale University in the US.


That's an internal Afghan matter. If they choose to amnesty the guy, that's their right. It's their country, so they're free to screw it up as they please. And Yale's free to do stoopid things, too.

Major Mori said that even after considering the allegations against Hicks, those being released were far more culpable. "They (the US) are not pursuing enemy combatants. Unless you were in the first group of 700 captured (and taken to Guantanamo), you are not even considered for (trial by military commission)," Major Mori said.


Life's tough, ain't it? Maybe he should have been in Adelaide instead of Konduz.

Hicks' case faces further delay while the US Supreme Court considers the legality of the military commissions created to try Guantanamo Bay detainees. Lawyers acting for one detainee, Salim Ahmed Hamdan, will argue that the commissions are illegal. Hamdan, from Yemen, was allegedly bin Laden's bodyguard and driver during the period he plotted the September 11, 2001 attacks.


I doubt if the Supreme Court will find them illegal. Even if they do, an anticipated verdict isn't the same thing as a verdict.
Posted by: tipper || 03/11/2006 00:00 || Comments || Link || E-Mail|| [10795 views] Top|| File under:
Europe
3/11 bombers planned further attacks
Almost two years to the day since al-Qaeda linked bombers killed 191 passengers and injured almost 1,000 in devastating train bombings the Spanish capital on 11 March, 2004, it has emerged that the bombers had planned to carry out further attacks in Spain, according to disclosures published on Friday in the Spanish daily, ABC.

A particuarly disturbing relevation in the ABC report is that other terrorist attacks were planned on Spanish soil. Investigators reportedly found details of planned attacks by the Madrid cell on the computer of one of the bombing suspects, Jamal Ahmidan, known as 'the Chinaman'. Among the cell's possible future targets were an English school in Madrid, and the Avila and Toledo synagogues, ABC reported.

Investigators found a kind of manual on how to organise a terrorist group that Ahmidan had downloaded onto his computer one week after the deadly attacks from an 'online al-Battar training camp' based in Saudi Arabia. The 'instructions' received by Ahmidan included how to form a terror command structure in a large city.

The manual contains information on the composition of an al-Qaeda cell. This needs to be made up of five groups: the leadership, information and logistics staff, operatives who carry out attacks, and financial officers. Only the leadership of a cell can know the objective of an attacks, according to the manual.

Just a few days after Ahmidan downloaded the manual, police found 12 kilogrammes of explosives near Toledo, on the tracks of the high-speed Madrid-Seville express train.
Ahmidan and several other Madrid train bombing suspects blew themselves up in a flat in a Madrid suburb when police moved in to arrest them three weeks after the bombings. A police special operations officer was killed and 18 police officers were injured in the blast.

The second anniversary of the Madrid train bombings will be marked in a low-key climate, with little pomp and ceremony - at the request of relations of the victims. More than 200 of the attacks still need medical assistance, and a further 264 need psychological help.

On Friday night prime minister Jose Luis Zapatero and King Juan Carlos and Queen Sofia will attend a memorial concert for victims of the Madrid attacks and the 7 July 2005 bombings of the British capital London's transport system that killed 54 and injured 700.

No bombing suspect has yet stood trial. Judge Juan del Olmo is expected to present his first indictments in the complex investigation by 10 April: some 30 people out of 116 suspects, many of whom are Moroccan, are expected to be charged.

Del Olmo and the National Court have been warned that unless the investigation is stepped up, some of the 25 defendants currently detained might have to be released from custody before any trial ends. Spain's 11th March Association of Terrorism Victims president, Pilar Manjon said on Thursday she was starting legal action against del Olmo. Manjon is angry that del Olmo has so far asked only 10 of the hundreds of victims of the deadly attacks to testify before him.
Posted by: Dan Darling || 03/11/2006 03:47 || Comments || Link || E-Mail|| [10794 views] Top|| File under:
Spain counts cost of growing intake of migrants
LOW-key ceremonies are being held today across Madrid to mark the second anniversary of the 2004 train bombings in which 191 people were killed. But two years after the worst terrorist attack on European soil, immigration is revolutionising Spanish society far more than the terrorist bombings ever could.


When did the two become disconnected?

In 2000, there were 900,000 foreigners living in Spain. That figure has now risen to 3.7 million (8.5 per cent of the population), an increase of more than 400 per cent. By one estimate, Spain has received more immigrants in the past five years than France received in the previous four decades. Last year, Spain received 560,000 immigrants, one-third of Europe's total.


Spain's getting all those immigrants from North Africa — they're swarming in. Seems to me, it'd make more sense for them to take in an equivalent number of Mexicans, Salvadorans, Guatamalans, and such. At least they speak the language, after a fashion, and share some of the culture. And I can't recall the last time I saw a Mexican blow up.

This massive demographic shift is starting to take its toll. A survey published in January found that 60 per cent of Spaniards believe that there are too many immigrants in Spain. In 1996, the figure was just 8 per cent.


In 1996 turbans were a lot more rare.

The poll also found that almost twice as many Spaniards see immigration as a more important problem facing Spain than terrorism and there is a widespread perception that the riots that rocked France late last year may offer a vision of the country's future.


Even worse, la Belle France's government actually seems to have more testicular capacity than Spain's, which is saying something.

Low-scale riots in June in an outer Madrid suburb, prompted by the murder of a local youth by a South American gang, were described by one leading centrist newspaper at the time as the "neighbourhood rebellion against the immigrants". High-profile turf wars between the so-called bandas latinas (Latin gangs) on the streets of Madrid have also helped to make immigration the dominant topic of conversation in bars and restaurants across the city. "In Spain, you never had to worry about armed people coming into your homes," Fernando, a Madrid office worker, told The Age. "Now things are different and it's because of the immigrants."


They're your borders. Close 'em.

There is also something of a sense of siege in Spain fostered by the daily arrival of boatloads of African immigrants along the country's southern coast and by the storming of the country's borders in Spain's African enclaves by hundreds of African immigrants in October. According to Fernando Vallespin, director of the Centre for Sociological Research, which carried out the survey, the situation is less alarming than the figures suggest.


"Remain calm! All is well!"

"We are far from being xenophobic in Spain," he argues, pointing to the clear majority of respondents who said that immigrants should have access to public education and free health care and who identified levels of education as far more significant than whether immigrants were wealthy, Christian or white. But even he acknowledges that the rising concerns about immigration are driven by the fact that "in the last three or four years we've seen an increased presence of foreigners in our lives".


I'd say the most important consideration would be whether the immigrants are civilized or not, and what they've been getting patently aren't. A nation reaches a saturation point where it can't admit any more immigrants because it hasn't digested the last batch, especially when they refuse to digest.

Complicating the issue is the awareness that the future prosperity of Spaniards depends upon large-scale immigration.


So bring in Mexicans. They're hard-working and they're mostly nice people. They just got fonny assents.

Spain requires 350,000 immigrants — who, according to a Spanish Government study, generate twice the levels of tax revenues they consume — every year over the next two decades in order to save its generous tax-financed pension system from bankruptcy.


Might want to have another look at that generous tax-financed ponzi scheme pension system, too.
Posted by: tipper || 03/11/2006 00:00 || Comments || Link || E-Mail|| [10794 views] Top|| File under:
India-Pakistan
Al-Qaeda steps up Waziristan propaganda campaign with DVDs
Al-Qa'eda is flooding the unruly border region of Afghanistan and Pakistan with propaganda DVDs, in a media campaign designed to win recruits and sympathy.

The films, sold for 40p each in local markets and distributed throughout Pakistan and across the Afghan frontier, depict Taliban forces attacking American, Pakistani and Afghan soldiers. Punishment killings and damage inflicted by American and Pakistani forces on both Islamic fighters and local civilians are also portrayed.

To the alarm of the Pakistani authorities, the blood-soaked movies sell well in the hard-bitten North West Frontier Province, despite a police crackdown on their production and sale.

"We have moved against any form of production that is against Pakistan or our allies," said a spokesman for the government of the semi-autonomous, and largely lawless, Tribal Areas.

"Not only have we confiscated illegal films, but we have countered them with leaflets and messages broadcast through our three radio stations in the Tribal Areas".

Since the fall of the Taliban in 2001, the region has become a refuge for local and foreign radical militants, believed to include Osama bin Laden and the Taliban leader, Mullah Mohammed Omar.

Last week the Pakistani army temporarily lost control of Miran Shah, the main town in North Waziristan, to forces loyal to the Taliban and al-Qa'eda.

It was the heaviest fighting witnessed since an operation in 2003 when the army entered the Tribal Areas at the behest of America. During the operation to re-establish control over Miran Shah, the army claimed it killed more than 100 militants, while civilian casualties are unknown.

Despite the presence of 70,000 of its troops, the army has only managed to exert minimal control over the porous border region. The Miran Shah incident underlined fears that weak central government presence has enabled the free movement of militants, money, weapons and now propaganda in the region.

Qari Amanullah, a DVD shopkeeper in the town, said: "These jihadi DVDs have made our businesses flourish. There is a great demand for such films because they are popular with all age groups.

"Young boys used to watch movies, particularly Indian blockbusters, but now these DVDs have replaced movies and even young boys are going to be addicts.

"The DVD showing the recent killing of bandits by the Taliban and then hanging their dead bodies from electricity pylons is the current top of the chart."

He said that a DVD about Taliban fighters, The Young Eagles of High Mountains, is another hit with about 20,000 copies already sold.

The films, mostly scripted in Urdu, Pashto and Arabic, are produced by two "production companies", Ummat Studios and Jundullah CD Centre. The films do not mention their contact details, but the Shawal and Mir Ali areas of Northern Waziristan - the latest battlefield for Pakistani troops - are believed to be the centre of production.

Naeem Noor Khan, an al-Qa'eda computer expert, is said to have visited South Waziristan before his arrest in Lahore last July.
Posted by: Dan Darling || 03/11/2006 04:03 || Comments || Link || E-Mail|| [10795 views] Top|| File under:
Pakistan rejects US human rights report
The Foreign Office rejected as "unwarranted" on Friday the report by the US State Department on human rights practices in Pakistan. "We reject the contentions made in the report regarding our political process, freedoms available under the law and our constitution, the functioning of state institutions, and general conditions relating to the rights and status of women and minorities," Foreign Office spokeswoman Tasnim Aslam said. She said that the report lacks objectivity and fails to recognise the commitment of the government, and the important steps it has taken to promote and protect human rights in the country.
Posted by: Fred || 03/11/2006 00:19 || Comments || Link || E-Mail|| [10794 views] Top|| File under:
No US apology for Bajaur civilian deaths
Richard Boucher, the new head of South and Central Asia at the State Department, stopped short of offering an apology for the death of more than a dozen civilians in the Bajaur airstike by US planes. Asked at a talk he gave on Thursday at the Johns Hopkins University on President George Bush's recently-concluded trip to South Asia as to why the United States had not apologised for the death of innocent civilians, including women and children, in an airstrike on the tribal town of Bajaur, he danced around an answer, in the end falling well short of the apology that he could well have made. It was obvious that he was not going to venture an answer that would go beyond what, by all indications, is a well-considered decision, No apology!
Posted by: Fred || 03/11/2006 00:14 || Comments || Link || E-Mail|| [10795 views] Top|| File under:
'Gilgit and Baltistan India's integral part'
Continuing its newfound pro-active stance, India on Friday said the Gilgit-Baltistan region known as Northern Areas is a part of Jammu and Kashmir and hence an integral part of India. In response to a question, official spokesman of Ministry of External Affairs said India has seen Pakistani media reports that some Pakistani missions are circulating new map of Jammu and Kashmir depicting the Northern Areas as a separate entity.

The spokesman, while taking note that Pakistan Foreign Office has denied it has circulated any new map, affirmed that the region was an integral part of India. "We would like to reaffirm that the region of Gilgit-Baltistan is a part of the State of Jammu and Kashmir, which on the basis of its accession in 1947 is an integral part of India," the spokesman said.
Posted by: Fred || 03/11/2006 00:00 || Comments || Link || E-Mail|| [10794 views] Top|| File under:
Musharraf rules out independent Kashmir
If Pak had ever won a war, I'll betcha Perv would have even more medals.

President Pervez Musharraf ruled out on Friday the possibility of an independent Kashmir and said that the idea of self-governance was applicable in the present political scenario. The president made these remarks in a meeting with visiting Kashmiri leaders from across the Line of Control (LoC) here to attend a conference arranged by the Washington-based Pugwash think tank. "The president said that an independent Kashmir as a solution to the issue was not applicable because both India and Pakistan do not agree to it," sources told Daily Times.

The idea of self-governance is "acceptable and applicable", the president was quoted as saying. "The president said that India had conveyed to Pakistan in categorical terms that it would not support the re-drawing of borders, while Pakistan had told the Indian authorities that the LoC as a permanent border was unacceptable," sources said. "If the Kashmiris have any idea other than an independent state or self-governance, they should discuss it with me," they quoted the president as saying.
Posted by: Fred || 03/11/2006 00:00 || Comments || Link || E-Mail|| [10795 views] Top|| File under:
MMA secures 3 FATA seats
Pakistan Muslim League-backed candidates lost three out of the four Senate seats of Federally Administered Tribal Areas (FATA) in the backdrop of the government operation against militants there. Three candidates, backed by the Muttahida Majlis-e-Amal (MMA), obtained FATA Senate seats. PML-backed candidate from FATA, Abdul Razik, was declared successful through a draw after he secured equal number (five) of votes among five candidates. Rules dictate that only MNAs hailing from FATA can elect FATA. There were 39 contenders for the four vacant FATA seats. MMA-backed Maulana Saleh Shah, Maulana Hafiz Rashid and Maulana Abdul Rashid secured six votes each and were declared successful.
Posted by: Fred || 03/11/2006 00:00 || Comments || Link || E-Mail|| [10795 views] Top|| File under:
Opp won't contest polls under Musharraf: Qazi
Opposition parties will not contest the general elections if they are held in the presence of President General Pervez Musharraf because "his presence has worsened the country's situation", Muttahida Majlis-e-Amal (MMA) President Qazi Hussain Ahmed told Daily Times on Friday.


Figure you're gonna lose, do you?

Qazi reached Islamabad on Friday after two-week house arrest at Mansoora, Lahore. He demanded that Musharraf resign from both the president and the chief of army staff slots.


What if he resigns from the president slot, Qazi, and not from the CoS slot? Kind of a nightmare for you, isn't it?

He criticised the foreign, economic and internal polices of Musharraf, saying that a war had started in Balochistan and North Waziristan "and the Army was killing Pakistanis" because of the government's wrong polices.


Actually they're killing Pakistanis who're intent on killing other Pakistanis, as well as killing Central Asians and Arabs and other riff-raff...

If the government and Army want to end the war in North Waziristan, I am ready to play my role, he said. He said that he supported MMA MNA Maulana Mirajuddin's proposal that the government form a parliamentary committee to resolve the Waziristan problem.


I'm sure Qazi would be happy to play the same role in ending the fighting he played in starting it, only not behind the scenes...

He demanded the military's involvement in politics be stopped and an interim government consisting of patriotic people be set up to run the country according to the Constitution. Replying to a question, the MMA chief said that the decision to tender resignations from parliament would be taken after consulting other opposition parties. He said the opposition parties had formed a steering committee, which would discuss this option. Responding to a question, Qazi said the MMA would take action against its MPAs, who have cast their votes in favour of government candidates in the Senate election. He said the MMA would also consider the proposal regarding the filing of references against government candidates, who committed horse trading in NWFP. "The 17th constitutional amendment has no value because General Musharraf has broken his promise to shed uniform by December 31, 2004," he said. He called for the restoration of the Constitution in its original form. Qazi said the US had admitted that India was a regional superpower and was preparing India against China. People have realised and begun to oppose Musharraf's pro-American government, and the joint opposition will submit their resignation at a suitable time, said the MMA leader. "Parliament membership has no meaning for us."


We know that. Probably most Paks know it, too...
Posted by: Fred || 03/11/2006 00:00 || Comments || Link || E-Mail|| [10795 views] Top|| File under:
Iraq
Al-Qaeda Takes propaganda War To Schools
The most chilling footage in a new al-Qaeda video comes near the end of the hour-long extravaganza of bomb blasts, sheep-slaying, and maimed Americans. It shows hooded militants at work in a primary school class in the Iraqi city of Ramadi. Children are asked to sing jihadi songs, quizzed on what they think of America and rewarded with pens, rulers and erasers. The video, of which Adnkronos International (AKI) has obtained a copy, is the work of Ansar al-Sunna, part of the galaxy of Jordanian militant Abu Musab al-Zarqawi, and seeks to show the extent of militants' control in the restive al-Anbar province.

The video, shot in high resolution and professionally edited, is a collage of various propaganda excerpts, linked together by a presenter, wearing a balaclava, who gives his name as Abu Suleiman al-Ruwi, and says he belongs to the media division of Ansar al-Sunna.

Ansar al-Sunna, or Army of the Protectors of the Sunna [which refers to the collective teachings of the Prophet Muhammad], is a Sunni extremist group said to be linked to al-Qaeda and Jordanian militant Abu Musab al-Zarqawi. It has claimed responsibility for a number of deadly attacks and kidnappings in Iraq.

Children have appeared only on rare occasions in video propaganda material by al-Qaeda and its affiliates and this video is unprecedented in its use of children.

The hour-long film begins with a historical recap, from the start of the war in Iraq, (the marines landing, the toppling of the giant statue of Saddam Hussein and the speech by US president George W. Bush) to the emergence of Islamic militants attacking US military posts, as well as footage of anti-war demonstrations around the world, snippets from last year's Hurricane Katrina in New Orleans, and copies of the Koran being thrown to the ground or having pages ripped out.

This chronological review precedes the footage of the Ansar al-Sunna militants who are ready to launch missiles and attack US armoured vehicles, but also to support the local population.

In the segment dedicated to the town of Ramadi, hooded men are seen slaying and butchering sheep and then delivering cuts of fresh meat in black plastic bags to children in the street, a helping hand to the poorer families.

It is children of Ramadi who the terrorist formation are seeking to influence. In a segment entitled "Lions of the country in the city of Ramadi", a hooded man carrying a microphone and his camera-wielding colleague interview youngsters on the streets. The children contest the US presence and say they are happy that Ramadi remains under the control of the mujahadeen.

Forty six minutes in, the presenter announces the visit by mujahadeen to the schools of Ramadi. The first to welcome the men, again masked, are boys in class 6B, aged 10-11. As well as reciting jihadi songs, the youngsters are asked for an opinion on the US. "Americans kill children" one boy says.

The Ansar al-Sunna operatives then move on to talk to much younger boys, in their first years at primary school.

The school appears a modern, solid and well kept structure, albeit spartan; the children are clean, tidily dressed and seem well-nourished.

The next stop is an all-girls class, where headbands outnumber Islamic headscarves, and the young girls appear giggling and far from fearful of their masked interlocutors.

Several girls, aged 8-9, are asked to sing Islamic songs. All classes are given pens, pencils, rulers and erasers.

Before the closing salute of the Ansar al-Sunna presenter, there are images of two small boys, clad in black tunics and wearing black ski masks, just like the adult jihadis. They hold each others' hands as the smaller of the pair struggles to hold aloft a pistol, too big for his tiny hand
Posted by: tipper || 03/11/2006 04:23 || Comments || Link || E-Mail|| [10794 views] Top|| File under:
Science & Technology
Internet blows CIA cover
She is 52 years old, married, grew up in the Kansas City suburbs and now lives in Virginia, in a new three-bedroom house.

Anyone who can qualify for a subscription to one of the online services that compile public information also can learn that she is a CIA employee who, over the past decade, has been assigned to several American embassies in Europe.

The CIA asked the Tribune not to publish her name because she is a covert operative, and the newspaper agreed. But unbeknown to the CIA, her affiliation and those of hundreds of men and women like her have somehow become a matter of public record, thanks to the Internet.

When the Tribune searched a commercial online data service, the result was a virtual directory of more than 2,600 CIA employees, 50 internal agency telephone numbers and the locations of some two dozen secret CIA facilities around the United States.

Only recently has the CIA recognized that in the Internet age its traditional system of providing cover for clandestine employees working overseas is fraught with holes, a discovery that is said to have "horrified" CIA Director Porter Goss.

"Cover is a complex issue that is more complex in the Internet age," said the CIA's chief spokeswoman, Jennifer Dyck. "There are things that worked previously that no longer work. Director Goss is committed to modernizing the way the agency does cover in order to protect our officers who are doing dangerous work."

Dyck declined to detail the remedies "since we don't want the bad guys to know what we're fixing."

Several "front companies" set up to provide cover for CIA operatives and its small fleet of aircraft recently began disappearing from the Internet, following the Tribune's disclosures that some of the planes were used to transport suspected terrorists to countries where they claimed to have been tortured.

Although finding and repairing the vulnerabilities in the CIA's cover system was not a priority under Goss' predecessor, George Tenet, one senior U.S. official observed that "the Internet age didn't get here in 2004," the year Goss took over at the CIA.

CIA names not disclosed

The Tribune is not disclosing the identities of any of the CIA employees uncovered in its database searches, the searching techniques used or other details that might put agency employees or operatives at risk. The CIA apparently was unaware of the extent to which its employees were in the public domain until being provided with a partial list of names by the Tribune.'

At a minimum, the CIA's seeming inability to keep its own secrets invites questions about whether the Bush administration is doing enough to shield its covert CIA operations from public scrutiny, even as the Justice Department focuses resources on a two-year investigation into whether someone in the administration broke the law by disclosing to reporters the identity of clandestine CIA operative Valerie Plame.

Not all of the 2,653 employees whose names were produced by the Tribune search are supposed to be working under cover. More than 160 are intelligence analysts, an occupation that is not considered a covert position, and senior CIA executives such as Tenet are included on the list.

Covert employees discovered

But an undisclosed number of those on the list--the CIA would not say how many--are covert employees, and some are known to hold jobs that could make them terrorist targets.

Other potential targets include at least some of the two dozen CIA facilities uncovered by the Tribune search. Most are in northern Virginia, within a few miles of the agency's headquarters. Several are in Florida, Ohio, Pennsylvania, Utah and Washington state. There is one in Chicago.

Some are heavily guarded. Others appear to be unguarded private residences that bear no outward indication of any affiliation with the CIA.

A senior U.S. official, reacting to the computer searches that produced the names and addresses, said, "I don't know whether Al Qaeda could do this, but the Chinese could."

Down on "The Farm"

For decades the CIA's training facility at Camp Peary, Va., near historic Williamsburg, remained the deepest of secrets. Even after former CIA personnel confirmed its existence in the 1980s the agency never acknowledged the facility publicly, and CIA personnel persisted in referring to it in conversation only as "The Farm."

But an online search for the term "Camp Peary" produced the names and other details of 26 individuals who according to the data are employed there. Searching aviation databases for flights landing or taking off from Camp Peary's small airstrip revealed 17 aircraft whose ownership and flight histories could also be traced.

Although the Tribune's initial search for "Central Intelligence Agency" employees turned up only work-related addresses and phone numbers, other Internet-based services provide, usually for a fee but sometimes for free, the home addresses and telephone numbers of U.S. residents, as well as satellite photographs of the locations where they live and work.

Asked how so many personal details of CIA employees had found their way into the public domain, the senior U.S. intelligence official replied that "I don't have a great explanation, quite frankly."

The official noted, however, that the CIA's credo has always been that "individuals are the first person responsible for their cover. If they can't keep their cover, then it's hard for anyone else to keep it. If someone filled out a credit report and put that down, that's just stupid."

One senior U.S. official used a barnyard epithet to describe the agency's traditional system of providing many of its foreign operatives with easily decipherable covers that include little more than a post office box for an address and a non-existent company as an employer.

Coverts especially important

And yet, experts say, covert operatives who pose as something other than diplomats are becoming increasingly important in the global war on terror.

"In certain areas you just can't collect the kind of information you need in the 21st Century by working out of the embassy. They're just not going to meet the kind of people they need to meet," said Melvin Goodman, who was a senior Soviet affairs analyst at the CIA for more than 20 years before he retired.

The problem, Goodman said, is that transforming a CIA officer who has worked under "diplomatic cover" into a "non-official cover" operator, or NOC--as was attempted with Valerie Plame--creates vulnerabilities that are not difficult to spot later on.

The CIA's challenge, in Goodman's view, is, "How do you establish a cover for them in a day and age when you can Google a name ... and find out all sorts of holes?"

In Plame's case, online computer searches would have turned up her tenure as a junior diplomat in the U.S. Embassy in Athens even after she began passing herself off as a privately employed "energy consultant."

The solution, Goodman suggested, is to create NOCs at the very outset of their careers, "taking risks with younger people, worrying about the reputation of people before they have one. Or create one."

Shortage of `mentors'

But that approach also has a downside, in that "you're getting into the problem of very junior, inexperienced people, which a lot of veteran CIA people feel now is part of the problem. Porter Goss has to double the number of operational people in an environment where there are no mentors. Who's going to train these people?"

In addition to stepping up recruiting, Goss has ordered a "top-down" review of the agency's "tradecraft" following the disclosure that several supposedly covert operatives involved in the 2003 abduction of a radical Muslim preacher in Milan had registered at hotels under their true names and committed other amateurish procedural violations that made it relatively easy for the Italian police to identify them and for Italian prosecutors to charge them with kidnapping.


It's also interesting that for years now, some of our top public operatives have had flexible Internet biographies, their backgrounds changing on an annual basis. I suspect the only covert operatives who have been "compromised" are those hang out at Langley for six months of the year, and often host CIA cocktail parties.
Posted by: Anonymoose || 03/11/2006 15:52 || Comments || Link || E-Mail|| [10797 views] Top|| File under:
Southeast Asia
Thai bombing may not be linked to insurgency


A small bomb was placed in front of the house of the King's closest personal advisor and former Prime Minister, Prem Tinsulanonda, on Thursday, wounding two western tourists. It is unlikely that it had anything to do with the Islamist insurgency in the south. Though there is considerable concern that the insurgents will at one point move beyond their area of operations and take their war to Bangkok and tourist venues, to date there is little evidence that they are doing so now. Simply their current strategy and tactics is working.

Thursday's bombing was more likely perpetrated by political operatives bent on creating greater political instability in Thailand.

Prem is known to dislike Prime Minister Thaksin, the billionaire telecommunications mogul turned politician, and his speeches are often seen as reflecting the King's own sentiments. Thaksin had come under increasing political scrutiny despite his party's historical sweep of the polls in national elections in February 2005, winning an unprecedented 375 of 500 seats in the parliament. The luster wore off quickly owing to his handling of the economy, southern insurgency and corruption allegations. Yet what set off the current unrest was the sale of his family's stake in the country's largest telecommunications conglomerate, the Shin Group to Singapore's state-owned holding company Tamasek. The sale netted the Thaksin family $1.9 million tax free (there are no capital gains taxes in Thailand). Other irregularities such as a Bermuda based holding company and assets controlled by his son, further inflamed passions.

Under mounting popular opposition and the largest demonstrations since 1992, Thaksin dissolved parliament on 24 February and called for new elections on 2 April. Thaksin simply hopes to use the elections as a referendum on himself. Though his Thai Rak Thai (TRT) party was set to lose some of their seats, Thaksin's populism continues to garner TRT staunch support in the countryside where 80 percent of the electorate lives. Money politics and populist public works and other programs, are in full swing now.

The opposition parties raised the stakes by announcing that they were boycotting the polls and calling on the electorate to follow suit to de-legitimize Thaksin. There have been increased calls for Thaksin's resignation.

The blast came as thousands of people rallied in Bangkok for a fifth consecutive day to demand the resignation of caretaker Prime Minister Thaksin.

More importantly it came the day after the Thailand's beloved Monarch's Privy Council met to discuss what steps or role the King should take. Their report, subm,itted to the King was not made public; but segments of the population have called on the King to ask for Thaksin's resignation and appoint a care-taker prime minister.

It should also be noted that it was the fifth small bomb in Bangkok in the past few months all related to politics, not the southern insurgency.

One of Thaksin's fiercest critics, another media tycoon, Sondhi Limthongkul implicated the prime minister in the bombing, saying that it was a warning to deter Prem from mediating in the conflict between Thaksin and his opponents. Others suggest that it was likewise perpetrated by pro-Thaksin forces, to justify imposing the July 2005 Emergency Decree which would give the government to shut down certain media and detain individuals without trial.

Posted by: Dan Darling || 03/11/2006 03:51 || Comments || Link || E-Mail|| [10794 views] Top|| File under:
Thais vow to find those behind bombing
The government vowed Friday to find those responsible for a small bomb that exploded in the capital amid a campaign to force Prime Minister Thaksin Shinawatra from power.

No one claimed responsibility for Thursday's blast outside the Bangkok home of former Prime Minister Prem Tinsulanonda, now the chief adviser to the Thai king. The government has blamed its critics.

Thaksin visited Prem at his home to discuss the investigation and later told reporters he believed the attack was carried out by the same group that had planted bombs on at least two other occasions at the offices of anti-government groups.

Defense Minister Thammarak Isarangura Na Ayutthaya blamed 'people with ill intentions who want the political situation to get worse. They want the already-tense atmosphere to explode.'

Demonstrations against Thaksin that have drawn tens of thousands of people have so far been nonviolent. Both sides have appealed for calm ahead of snap elections set for April 2 that the opposition has vowed to boycott.

The opposition was wary of assigning blame for the bombing, which injured a British tourist.

'One thing we can say is that the bomber meant to create a state of confusion amid the political tension,' said Ong-art Klampaiboon, spokesman of the main opposition Democrat party. 'The blast could have been an effort to discredit the government or to threaten anti-government protesters and the opposition.'

The movement to force Thaksin from office swelled last month after his family announced the sale of its 49.6 percent stake in Shin Corp. to Singapore's Temasek Holdings for $1.9 billion. The sale was the biggest ever of a publicly owned Thai company. Temasek is the investment arm of the Singapore government.

On Friday, Thailand's Securities and Exchange Commission fined Thaksin's 26-year-old son, Phantongtae Shinawatra, nearly $150,000 for failing to fully disclose transactions related to his Shin stocks before selling them to Temasek.

Critics of the deal allege the sale involved insider trading and tax dodges and complain that key national assets - including the country's communications satellites - are now in the hands of a foreign government.
Posted by: Dan Darling || 03/11/2006 03:50 || Comments || Link || E-Mail|| [10794 views] Top|| File under:
Syria-Lebanon-Iran
West wants 2-week deadline for Iran to stop nuclear fuel work
VIENNA: The United States and Europe want the UN Security Council to give Iran a two-week deadline to halt suspect nuclear work, according to a draft text for
Council action obtained on Friday. The draft says that the Security Council should "call upon Iran without delay: to re-establish full, sustained and verifiable suspension of all enrichment-related and reprocessing activities" and says that the UN nuclear watchdog chief should "report to the Council within 14 days on the implementation by Iran of the actions it has requested".

The draft, which was written by European states on the Security Council, marks the beginning of the process by Council members to agree on a presidential statement and which could extend past next week. Entitled 'Draft elements for Security Council action on the Iranian nuclear programme', the text begins: "Security Council action is necessary to reinforce the authority of the IAEA." A Western diplomat said that there was to be a meeting in New York Friday of the five permanent members of the Security Council and that the United States, Britain and France expected to receive reactions to their draft text from the Russians and Chinese.
Posted by: Fred || 03/11/2006 00:00 || Comments || Link || E-Mail|| [10795 views] Top|| File under:
Terror Networks
Global Jihad and WMDs
The lead-up to the war in Iraq put the issue of the potential acquisition and use of weapons of mass destruction (WMD) by terrorist groups at the top of the list of Western priorities. More than two years after the American and British occupation of Iraq began, however, no evidence for the existence of such weapons on Iraqi soil has been found, nor is there is any real proof of operational cooperation between the Saddam regime and any Islamist terrorist groups in field of WMD. Moreover, there are also no real signs that Qa`idat al-Jihad or affiliated Islamist groups plan to use WMD in the near future.

In a confidential, January 2004 report written for the United Nations, a panel of experts led by Mr. Michael Chandler, concluded: "The al-Qaeda terror network is determined to use chemical and biological weapons and is restrained only by the technical difficulties of doing so." The experts added, "The risk of al-Qaeda acquiring and using weapons of mass destruction also continues to grow… Undoubtedly al-Qaeda is still considering the use of chemical or bio-weapons to perpetrate its terrorist actions…" However, what al-Qaeda lacks still today "is the technical complexity to operate (WMD) properly and effectively." "They want to (acquire and use WMD), but have difficulties in dealing with it."

Continued on Page 49
Posted by: Dan Darling || 03/11/2006 04:05 || Comments || Link || E-Mail|| [10795 views] Top|| File under:
Abu Musab al-Suri's planning still lives
Abu Musab al-Suri might be the most dangerous terrorist you've never heard of. According to those who study such things, he is a man more dangerous for his ideas than any particular operation.

And what is worse is that ideas can live on long after operations -- so the fact that al-Suri is now in custody may not make him any less dangerous.

CNN recently obtained a series of videotaped lectures that al-Suri gave at his own training camp in Afghanistan six years ago. In them, he sketches out a vision on a whiteboard of what al Qaeda would become today - when it would need to be a looser, more diverse structure.

"He was thinking about what the post-9/11 strategy would look like for al Qaeda and having cells that would be hard to trace -- and cell leaders; making it flatter, an organization harder to penetrate," says CNN's terrorism analyst Peter Bergen, who met al-Suri nine years ago.

The al Qaeda of today looks remarkably like what al-Suri was drawing on that whiteboard - local cells in each country with little or no contact with an overall organization, but fighting for a common cause and under a common banner, in the name of jihad.

It is those kinds of al Qaeda cells inspired if not ordered by Osama bin Laden that spawned such attacks like that in Madrid in 2004 -- the second anniversary now upon us -- or the London bombings last summer.

So how did al-Suri come to play such a prominent role?

Mustafa Setmariam Nasar was born in Syria in October, 1958. As a young man, he was part of a failed uprising by the Muslim Brotherhood against that country's dictator, Hafez al-Assad.

After Assad brutally crushed that putative revolt, Setmariam set off for Afghanistan and the jihad against the Soviets, taking the nom de guerre Abu Musab al-Suri, "the Syrian."

He wrote later that he met Osama bin Laden in 1988 and joined al Qaeda soon after.

Instead of staying in Afghanistan, which degenerated into anarchy after the Soviet withdrawal, al-Suri moved to the West -- first to Spain then to north London, where he continued his work on the jihadi fringes.

A photo taken from that era captures a man looking very much at home in the West -- a redhead with blue eyes and blue jeans.

He called himself a journalist and editor, but also worked as a go-between. In 1997, he took Peter Bergen and a CNN crew to meet Osama bin Laden in Afghanistan. "He seemed to be a very intelligent guy, a very well-informed guy and a very serious guy," Bergen recalled.

Al-Suri was not a slavish follower of bin Laden; he was to criticize him as a "Pharaoh" for the way he set up and ran al Qaeda.

Indeed, al-Suri was launching his own vision of a successful jihad movement and he decided the best way to put it into practice was by returning to the Taliban's Afghanistan and setting up his own training camp, just outside the capital Kabul.

There, as the videotapes show, he sketched out his vision. You can see him draw a diagram that starts with a single point at the top and branches down from there. That was, he said, the wrong sort of organization, one that could be easily penetrated - one that by implication resembled al Qaeda before September 11.

Instead, he showed his students how to return to their own countries and set up their own cells. Don't make them more than 10 people, he said.

"You shouldn't expand or form too many [cells]," he lectured. "Form a cell with six people that you know, [even if] they don't know each other, in case you are caught they are all caught."

There is no reason to believe that al-Suri knew about September 11 until after September 11. But much of what he predicted came to pass - al Qaeda lost its foothold in Afghanistan when the Taliban was overthrown by the Northern Alliance and the U.S.-led coalition.

It has been commonplace since then to talk about how al Qaeda transformed itself from an organization into a movement and just how that happened might be due in part to al-Suri and his classes in Afghanistan.

One of his alleged proteges has been linked to the planning of the Madrid train bombings. Though al-Suri's name was mentioned early on in both the Madrid and London investigations, no evidence emerged to provide a direct operational link.

Judge Baltasar Garzon, who has been investigating Islamic terrorism in Spain since the 1990s, indicted al-Suri among more than 40 suspected al Qaeda leaders that also included Osama bin Laden.

In an Internet posting, al-Suri denied any connection to the Madrid attacks but praised them.

Al-Suri spent much of his time since September 11 on the run, after the U.S. put a $5 million price on his head. Two years ago, he published what he called his "History of the Jihad," a 1,600-page work, on the Internet where it has appeared on various Web sites.

Portions of his lectures also showed up on the Internet and made the rounds on VHS and video CD.

"To the extent that al-Suri played a pretty important role in creating the ideological movement and the way it should be organized in the post 9/11 era, he bears some responsibility for some of these attacks [in Europe]. Even if it is not an operational responsibility, it is an ideological responsibility," says Bergen.

Al-Suri was finally captured late last year in Pakistan. His whereabouts since have remained shrouded in secrecy, but just this past week, his wanted poster was removed from the State Department's Rewards for Justice Web site.

In an Internet message attributed to him and posted after his capture, he boasted: "I have in me a joy stronger than the joy of the farmer who sees the harvest of his fruits after a long planting and efforts and patience throughout decades of building."

We don't know how many people al-Suri trained at his camp or influenced through his Internet postings, but even with his capture, we may not have heard the last of Abu Musab al-Suri or his ideas.
Posted by: Dan Darling || 03/11/2006 03:27 || Comments || Link || E-Mail|| [10794 views] Top|| File under:
Home Front Economy
Group insurance has paid out $103M to severely wounded
More than 1,600 severely wounded servicemembers have received cash payouts through the new Traumatic Servicemembers Group Life Insurance program in its first three months, according to program officials.

The program, launched in December, allows servicemembers to pay $1 a month for insurance in cases of severe wounds such as the loss of a limb, loss of sight or extensive burns. Payouts range from $25,000 to $100,000.

The payouts so far total more than $103 million and include 66 troops who have been injured since Dec. 1 and already received their cash. Officials at the Department of Veterans Affairs said they're pleased with the quick turnaround thus far.

"That was really the intent of the law," said Stephen Wurtz, the deputy assistant director for insurance at the department. "The idea was to get them a quick infusion of cash over this transitional period, to help them cover expenses. So far, we're very gratified that it's working that way."

When Congress approved the coverage, they made all troops on active duty eligible for the protection, but also included provisions to retroactively pay servicemembers who had been injured in Iraq and Afghanistan since combat operations started there.

So far, 1,543 troops have received the retroactive payments, Wurtz said. Defense officials estimate about 5,000 troops total are eligible under those guidelines.

Wurtz said they also anticipate about 900 new payouts each year.

Last week, during a Senate Veterans Affairs Committee hearing, Chairman Larry Craig, R-Idaho, told members of the Paralyzed Veterans of America he is pleased with the results thus far. Craig had sponsored the bill creating the new insurance program last year.

"These are young men and women with amputations, severe burns, total blindness, total deafness, paralysis and a host of other disabilities sustained in defense of America," he said.

"Going forward, the 'wounded warrior' insurance will help close the gap in financial help these heroes need during their convalescence."

The $1 premium is not expected to cover all costs associated with the new insurance program, but Congress has mandated any additional expenses come from the Defense Department budget, not from additional rate increases.
Posted by: Anonymoose || 03/11/2006 21:08 || Comments || Link || E-Mail|| [10800 views] Top|| File under:
Who's in the News
86
[untagged]
Bookmark
E-Mail Me
The Classics
The O Club
Rantburg Store
The Bloids
The Never-ending Story
Thugburg
Gulf War I
The Way We Were
Bio
Merry-Go-Blog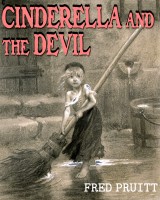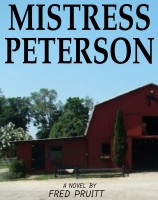 On Sale now!


A multi-volume chronology and reference guide set detailing three years of the Mexican Drug War between 2010 and 2012.

Rantburg.com and borderlandbeat.com correspondent and author Chris Covert presents his first non-fiction work detailing the drug and gang related violence in Mexico.

Chris gives us Mexican press dispatches of drug and gang war violence over three years, presented in a multi volume set intended to chronicle the death, violence and mayhem which has dominated Mexico for six years.
Click here for more information


Meet the Mods
In no particular order...


Steve White
Seafarious
tu3031
badanov
sherry
ryuge
GolfBravoUSMC
Bright Pebbles
trailing wife
Gloria
Fred
Besoeker
Glenmore
Frank G
3dc
Skidmark



Better than the average link...



Rantburg was assembled from recycled algorithms in the United States of America. No trees were destroyed in the production of this weblog. We did hurt some, though. Sorry.
3.235.180.193

Help keep the Burg running! Paypal: