Afghanistan
Pakistani, Saudi engineers helped destroy Bamiyan Buddhas
The Bamiyan Buddhas in Afghanistan were destroyed by the Taliban with the help of Pakistani and Saudi engineers.

According to an account published here on Saturday, a local Afghan told the makers of a Swiss documentary on the giant statues which had stood there, carved in the side of a mountain for hundreds of years, had been destroyed by engineers from Pakistan and Saudi Arabia. The dynamiting of the statues took place in March 2001. Swiss documentary filmmaker Christian Frei, who has made several documentaries that have won praise at various international film festivals, shot 'The Giant Buddhas' in Afghanistan. The film is due to be shown at the National Gallery of Art in Washington on 26 March.

The Taliban went ahead with the destruction of the giant statues, revered for centuries, because they considered them "offensive to Islam". They ignored appeals from around the world, including UNESCO and an appeal from the then Government of Pakistan, made, it would appear now, more "for the record" than any serious intent to stop the Islamist zealots from destroying what the rest of the world considered mankind's heritage.

Taliban minister of information Qudratullah Jamal said in a statement later, "The destruction work is not as easy as people would think. You can't knock down the statues by dynamite or shelling as both of them have been carved in a cliff. They are firmly attached to the mountain." Museums and governments around the world kept hoping until the end that the Taliban would desist from committing what the rest of the world saw as an act of "cultural sacrilege" but they were adamant in their resolve.

A delegation from the Organisation of the Islamic Conference went to Kandahar to urge the Taliban leaders to change their mind, but was turned down. The Taliban information minister was quoted at the time as saying, "We would repeat to them as we have to other delegations that we are not going to back away from the edict, and that no statues in Afghanistan will be spared." UN Secretary-General Kofi Annan also urged the Taliban not to go ahead but was rebuffed. Koichiro Matsuura, the head UNESCO, said the agency would continue efforts to salvage other Afghan relics targeted for destruction. "It is abominable to witness the cold and calculated destruction of cultural properties which were the heritage of the Afghan people, and, indeed, of the whole of humanity," he said in a statement. Egyptian President Hosni Mubarak dispatched the Grand Mufti of Egypt to Afghanistan to plead with the Taliban rulers to spare the statues but his emissary had no success either. Zahi Hawas, the man in charge of the plateau holding the great pyramids outside Cairo, said at the time, "They are making bad publicity about Islam - and Islam has nothing to do with what is happening in Afghanistan."

Xuanzang, a 7th century Chinese monk, pilgrim and chronicler, travelled to Bamiyan and wrote a graphic description of the statues. He even mentioned a giant "sleeping Buddha" in the area, but no trace has been found of that in modern times.
Posted by: john || 03/18/2006 19:11 || Comments || Link || E-Mail|| [327 views] Top|| File under:
Africa North
Egyptian Judges Protest Lack of Freedom
CAIRO, Egypt (AP) - Nearly 1,000 Egyptian judges held a half-hour silent protest Friday to demonstrate for full judicial independence and against the government's order to interrogate of six of their colleagues who criticized recent elections. The protest was larger than previous actions by the judges and drew participants from across the country. Last month, dozens of judges in the Mediterranean coastal city of Alexandria held a similar protest after authorities stripped the immunity of six colleagues. ``The independence of the judges is the battle of the whole nation, and we all have to defend it,'' Zakaria Abdel Aziz, head of the Judges' Club, told the audience.

State security prosecutors want to interrogate the six pro-reform judges about their contacts with the media regarding parliamentary elections in November and December 2005. They had been outspoken about allegations of fraud.

The general assembly agreed to support the six judges in rejecting the interrogation order, according to a statement issued after the meeting.

Judges have demanded the right to supervise polling stations. The recent election was marred by government supporters intimidating and police blocking voters outside stations, as well as allegations of ballot stuffing. Egyptian judges also have been urging parliament since 1986 to adopt legislation that would make the judiciary completely independent of government control.
Posted by: Steve White || 03/18/2006 00:00 || Comments || Link || E-Mail|| [287 views] Top|| File under:
Spain, Mauritania to stem migrant flow
Spain and Mauritania have agreed to operate joint coastal patrols and target illegal people-trafficking networks to deter thousands of African migrants from trying to reach Europe by sea. A Spanish government delegation met Mauritanian military chiefs late on Thursday to discuss methods to deal with a crisis which the Spanish Red Cross estimates has cost more than 1000 lives since the start of the year. "The two sides have studied the best ways to handle the migration flows and have adopted a series of measures to tackle this serious humanitarian situation," the two governments said in a joint statement on Friday.

Under the agreement, Spain pledged to help Mauritania build and manage reception centres to receive detained migrants. The two sides also agreed to launch joint coastal patrols and Spain would give Mauritania four patrol vessels and help train their crews. Spanish experts would also train Mauritanian security forces to track down migrant-smuggling networks and would give advice on how to detect false identity and travel documents. Madrid also pledged to ask the European Union to give emergency aid to Mauritania.
Posted by: Fred || 03/18/2006 00:00 || Comments || Link || E-Mail|| [297 views] Top|| File under:
Arabia
Link between Soddy, Yemeni al-Qaeda branches disclosed at trial
The Specialized State Security Penal Court acquitted Karama Khamis Monday, March 13. Khamis was freed from the U.S. detention center in Guantanamo Bay, Cuba, but Prosecution appealed his release, charging him with drug trafficking.

Two days prior to U.S. troop arrivals in Afghanistan in 2001, Khamis gave himself in pledge to an Afghan drug trafficker. The pledge was in return for 50,000 Saudi Riyals, increased to 100,000 Saudi Riyals upon the deal's completion. Khamis brought 2 million Saudi Riyals worth of drugs into Yemen.

After three years' imprisonment at Guantanamo, Yemeni authorities received Khamis in mid-2004. However, he proved to be neither an Al-Qaeda nor a Taliban member. Pakistani troops captured him and handed him over to the U.S.

In a separate case, the court released Ghalib Al-Zaidi on commercial bail. Al-Zaidi was accused of hiding Mohamed Hamdi Al-Ahdal, Al-Qaeda's number two man in Yemen. Following the USS Cole attack in Aden, Al-Ahdal hid in Al-Zaidi's house for a month and then in Al-Jawf until his December 2003 capture in Sana'a.

Al-Zaidi's release followed his defense attorney's demand, which stated that he should be released as he had served three years in prison for hiding the first suspect in his house in Sirwah district in Marib. Defense added that Article 190 of the penal law stipulates that whoever hides a suspect should be fined or imprisoned no more than three years.

The court also held a hearing on testimony involving Al-Ahdal nicknamed Abu-Asim. The Attorney General confirmed that Al-Ahdal traveled to Afghanistan and Bosnia and collected money for mujahideen in Chechnya. He was accused of collecting money in Yemen for Chechen fighters under the name of the Caucasus Charitable Society. Prosecution said Al-Ahdal trained in various types of heavy and small weaponry in Pakistan and Jalalabad, Afghanistan.

The Attorney General affirmed that Al-Ahdal had connections with a man in Saudi Arabia who sent him three cars and money for transporting Al-Qaeda members in Yemen. Al-Ahdal also collected 61,000 Saudi Riyals from some Saudi citizens to distribute among martyrs, prisoners and Guantanamo detainees' families.

Prosecution confirmed that Al-Ahdal met Abu Ali-Harithi after 2001 and became his companion. While living in Al-Huson area, through Al-Harithi, Al-Ahdal became acquainted with two Saudis who traveled to Iran and Afghanistan via Hadramout's Raian Airport.

Prosecution mentioned that Al-Ahdal met an Al-Qaeda financial official at the house of an Al-Qaeda mujahideen named Abdulraziq Al-Amir. He also met Al-Qaeda leaders while in Saudi Arabia. Prosecution disclosed that Al-Ahdal was imprisoned in Saudi Arabia for more than a year for charging some youth with infidelity.

Last Saturday March 12, the State Security Specialized Penal Court held its third session to try 17 suspects accused of forming an armed band affiliated with Jordanian Abu Mus'ab Al-Zarqawi. The band, which includes Saudi nationals, is charged with plotting terrorist acts targeting senior government officials and foreigners residing in Yemen.

At the hearing, the court allowed suspect No. 1 to affirm his allegation that he voluntarily surrendered electrical circuits to political security, while suspect No. 13, Musaed Mohamed Al-Barbari, was transferred to a legitimate physician.

The court also allowed defense team head Abdulaziz Al-Samawi to defend his clients and have a copy of the indictment against Ali Al-Harithi and Mohamed Sa'eed Al-Qabsh. According to Al-Samawi, the indictment is untrue.

Al-Samawi said the Attorney General accused the suspects of forming an armed band and planning to travel to Iraq. He pointed out that there are more than 130 court cases attributed to individuals accused of forming armed bands, with approximately 30 suspects in each case, as if all Yemenis have transformed into armed bands.

Al-Samawi cast doubt on the authenticity of charges attributed to his clients, saying such harms Yemen's independence and unity. He commented that authorities filed charges against his clients in response to U.S. Administration demands pressuring Yemen to prevent the suspects from traveling to Iraq.

The defense team head said the U.S. Administration exploits terrorism's spread to exert pressure on Arab regimes to fulfill its demands. He told the court chief to be brave and do the right thing.

Al-Samawi noted that the indictment says the suspects were planning to travel to Iraq for jihad. "Jihad is mandatory for every Muslim in such circumstances when we see British troops beating Iraqi children and U.S. soldiers inflicting sexual abuse on Iraqi prisoners in Abu Ghraib Prison," he added.

Seized arms including a gun, a pistol and three cartridges were displayed at the hearing. The court adjourned until concluding appeals at its final sitting Saturday, March 25.

The 17 suspects face charges of targeting foreigners and senior government officials, which, according to the court, exposes society to risk. They use forged identity cards and passports and claim they belong to Al-Zarqawi's group.
Posted by: Dan Darling || 03/18/2006 02:52 || Comments || Link || E-Mail|| [311 views] Top|| File under:
Al-Enezi welcomes creation of Arab parliament
Anything any member of the illustrious Enezi clan is for, I'm against.

Member of the Arab Provisional Parliament, Awad Burd Al-Enezi, on Friday said he was confident the Arab parliament would live up to its role in reflecting the will of Arab people regarding important issues. Speaking to KUNA, on the sidelines of the ongoing meeting of the Arab Parliament at the Arab League headquarters in the Egyptian capital, he welcomed "the significant step forward, which was achieved when the Arab Parliament was launched." "It (the step) was not easy," he said. He added that, during Thursday's meeting, the guidelines for the launching of the parliament were approved. "We also approved the parliament's standing orders," he said.

He added that the standing orders, according to which the parliament would perform, comprised 5 articles and 73 clauses.

He said that members of the Arab parliament enjoyed immunity as they "should not be questioned on the way they perform their duty or prosecuted on that account," according to the seventh clause.
Posted by: Seafarious || 03/18/2006 00:00 || Comments || Link || E-Mail|| [286 views] Top|| File under:
Britain
'Al Qaeda' in Commons
A TERROR suspect allegedly linked to al Qaeda has visited the Houses of Parliament — as the guest of a Labour peer.

Former detainee Mahmoud Suliman Ahmed Abu Rideh even sat in the Commons public gallery for a debate. He was invited to Westminster on Tuesday by Lord Ahmed, who met him at Regent's Park mosque three weeks ago.

The father of five — suspected of being a money man for terror groups — was given a SECURITY sticker for his Parliamentary visit. And he boasted yesterday of sitting in the Commons gallery, adding: "It was very interesting."

Shadow Home Secretary David Davis last night said Abu Rideh had been able to "walk around one of the UK's biggest terror targets".

Lord Ahmed confirmed he invited Abu Rideh, 34, to see him — and said he QUIZZED him over the suspected al Qaeda link. He said: "I gave an appointment to see him this week. He came to see me as a Parliamentarian. It was my duty to hear what he had to say.

"He came through the peers' entrance. He went through the security check and I met him at security. He did not leave me for one second.

"I did not take him into any public gallery.


Posted by: Captain America || 03/18/2006 00:08 || Comments || Link || E-Mail|| [288 views] Top|| File under:
Down Under
No random phone-tapping: Ruddock
PEOPLE calling the terror hotline could have their phones tapped but only where it was believed it could lead to a terrorist suspect, Attorney-General Philip Ruddock said.

Mr Ruddock today rejected claims that proposed new telephone interception powers could be randomly used to tap the phones of anonymous callers to the National Security Hotline.
He said information provided to the hotline was always treated with the strictest confidence and could be given anonymously.

"I am satisfied the strict reporting and oversight mechanisms will ensure this additional power is used responsibly by police and agencies whose duty it is to protect our community from a terrorist attack or serious criminal activity," Mr Ruddock said.

News Limited newspapers today reported the Australian Federal Police as saying they would use proposed new telephone tapping powers covertly on civilians who offer information about suspected terrorists.

Under what are known as B-party warrants, police who can't identify the phone service used by a suspect or can't intercept a target phone service will be permitted to tap phones belonging to the target's family, friends and associates.

Mr Ruddock said changes in the Telecommunications (Interception) Amendment Bill 2006 were part of the Government's commitment to providing appropriate tools to law enforcement and national security agencies.
He said the laws would be available in only very limited circumstances to target the communications of terrorist or criminal suspects when all other investigative means had been exhausted.

Interception of third party telephone conversations would be permitted only when an issuing authority such as a judge was satisfied there were reasonable grounds for suspecting a person was using or likely to use that telecommunications service.

The judge also had to be satisfied information obtained would assist in investigation of a suspected serious offence such as terrorism, murder or kidnapping.

Mr Ruddock said that could only happen when the police or security agency had exhausted all other methods of identifying the telecommunications service likely to be used by the suspect.

"To ensure the use of the proposed new laws is strictly limited, the issuing authority must also consider additional factors such as the impact on the privacy of any person, the gravity of the alleged offences, the usefulness of the material likely to be intercepted and to what extent alternative methods of investigating the offence have been used," he said.
Posted by: Oztralian || 03/18/2006 03:18 || Comments || Link || E-Mail|| [302 views] Top|| File under:
Europe
Dutch immigration minister in Syrian deportee row
Immigration and Integration Minister Rita Verdonk has been grilled in parliament during a debate on the treatment of Syrians being deported from the Netherlands. MPs reacted with incredulity on Thursday to the news a Syrian government delegation demanded and was granted the right to question 181 of the deportees individually without a representative of the Dutch immigration service IND being present.

Under the normal circumstances IND officials could have been present at all interviews, Verdonk said. But after 12 meetings the Syrians indicated the IND was no longer welcome because their present made the meetings "awkward".

"Begone, infidels. This is for human ears only."

The interviewees were not allowed to have a lawyer present either. Secret footage screened on a Dutch news programme on Thursday showed a deportee expressing shock to an IND official about the way the Syrians wanted total control over the interviews. He feared any information he would give would be relayed to the Syrian Secret Service.

An additional concern is that a shadowy Syrian is purported to be the mastermind behind the Hofstad Group and Theo Van Gogh's killer.

It has been alleged the Syrian delegations asked the interviewees whether they had sought asylum in the Netherlands. Verdonk admitted in parliament she could not rule this out. MPs and Amnesty International warned people can face persecution and jail in their native country if the authorities learn they applied for asylum elsewhere.

Coalition party D66 asked how it was possible the Syrians were given such control over the interviews in light of the controversy last year about deportations to the Congo. Verdonk was forced to admit last year in that case the IND passed on information to the Congolese authorities. Human –rights campaigners said the information could have helped identity the deportees as asylum seekers. The deportations of Syrians questioned by the government delegation have been put on hold until parliament debates the issue again next week.
Posted by: Seafarious || 03/18/2006 00:00 || Comments || Link || E-Mail|| [293 views] Top|| File under:
Danish Muslims to take cartoon case to UN
STOCKHOLM - Danish Muslim organisations are to take the Mohammed cartoon case to the United Nations High Commisioner for Human Rights in Geneva, the Danish Islamic Community organisation said on Friday.


"Our human rights wuz violated! They drew pitchers of the Profit!"

The move came after Danish State Attorney Henning Fode on Thursday ruled that the controversial drawings of the prophet Mohammed published in daily Jyllands-Posten did not violate Danish blasphemy and racism laws.


"What part of the concept of 'free press' is beyond your comprehension?"
"All of it."

"The UN is the natural place for us to file our complaint," Islamic Community spokesman Kasem Said Ahmad told the Ritzau national news agency on Friday. "Muslims living in the Islamic world have greater confidence in the United Nations than in the European Union," he said. "The state attorney's ruling was lousy."


More confidence in the U.N.? Now isn't that a telling statement.

If they'd gotten their way, they'd have thought it was just ducky.

Ahmad Akkari, the Imam in Denmark's second city Aarhus, accused Denmark of breaching UN human rights conventions.


"It clearly sez in the UN Convention of Human Rights that you can't draw funny pictures of the Profit! You can look it up!"

"Our point is that in failing to censure Jyllands-Posten, Denmark has committed a breach of its duties as a signatory of UN conventions on human and political rights as well as international agreements on the elimination of all forms of racial discrimination," he said in a statement issued late Thursday.


Your point is on the top of your head. Our point is that free speech means just that, including the right to offend.

The Danish Islamic Community is an umbrella organisation for 27 Muslim organisations throughout Denmark. The organisation had previously said it might take its case to the European Human Rights Court in Strasbourg. Of Denmark's 5.3 million people, 200,000 are Muslims.


And the tail is trying to wag the dog.
Posted by: Steve White || 03/18/2006 00:00 || Comments || Link || E-Mail|| [318 views] Top|| File under:
Home Front: Politix
Donks Plan To Do National Security Pose To Win Senate



Ol' Harry was too scared to comment on Feingold's Censure measure, much less vote, now he's trying to put patriotic lipstick on the pig


Senate Democrats have mapped a political battle plan for the March congressional recess that calls on lawmakers to stage press events with active duty military personnel, veterans and emergency responders to bash President Bush on virtually every one of his national security policies.

The game plan, devised by the office of Senate Minority Leader Harry Reid, Nevada Democrat, is contained in a six-page memo distributed to Democratic senators on Thursday at a closed-door meeting at the Capitol and provided to The Washington Times by a congressional staffer. Titled "Real Security for Democratic Incumbents," the political document calls for staged town hall events at military bases, weapons factories, National Guard units, fire stations and veterans posts.


"Real Security" to them means waving flags while ankle-biting whenever possible a President at war




Real security to them means getting re-elected.

"Ensure that you have the proper U.S. and state flags at the event, and consider finding someone to sing the national anthem and lead the group in the Pledge of Allegiance at the start of the event," the battle plan states.

However, the Defense Department prohibits political events on military bases. The rule states, "commanders will not permit the use of installation facilities by any candidate for political campaign or election events, including public assemblies or town hall meetings. ..."

How about using DoD servers for political advocacy?


Jim Manley, Mr. Reid's spokesman, said yesterday the planned events are not part of a political campaign. They would involve only incumbent Democratic senators, some of whom are up for re-election, but not Democratic Senate challengers, he said. Democrats hope to capture Senate control in November's election. "These are events to highlight the need for increased funding for the troops," Mr. Manley said. "It's an effort to paint the White House and the Republican Congress as having a failed effort on national security issues, which is a direct result of their misplaced priorities and mismanagement."


Increased funding? Didn't the Donks vote against most of the funding for the War?

The Senate plan urges holding town hall events to "draw attention to the security vulnerabilities caused by the Bush budget and explain how Democrats fought to restore programs that keep America safe."

The plan is the latest attempt by Democrats to criticize Mr. Bush on national security issues in the aftermath of the Dubai ports deal dust-up, which Republicans conceded was mishandled by the administration. One of the few areas where Republicans continue to poll well versus Democrats is on fighting terrorists. In almost every issue in the Reid memo, Democratic lawmakers are called upon to criticize the president for not spending enough federal dollars. The plan urges the lawmakers to:

"Hold a town hall meeting with state officials and a local National Guard unit at their armory to discuss the security impact of long deployments. ... Ask National Guard members to offer input on how security and disaster response at home is compromised by long deployments."


"Hold a town hall meeting with troops at a local military installation. ... When selecting a location at the military installation for the event, make sure to select a space that allows easy press access and clearly conveys the message in the shot. Planes, vehicles, equipment and signage in the background enhance the pictures coming out of your event."


"Work with [veterans] organizations ... to find recently returned Iraq and Afghanistan veterans willing to discuss the mental effects they or their fellow veterans have experienced."


"Tour a factory in your state that manufactures military equipment like Humvees or body armor and hold a press availability afterwards with Iraq and Afghanistan veterans on the importance of protective equipment."


"Visit the home of a military family that has purchased body armor on their own for a family member serving in Iraq or Afghanistan and hold an open press 'conversion' on the issue. ... Ask the family if they would be willing to hold the open press conversation/town hall meeting in their yard, on their front porch or in their home."


As commander in chief, Mr. Bush has made frequent visits to military bases in the United States and abroad. His remarks are generally limited to explaining his war policies and encouraging the troops.

The Democratic memo calls on senators to seek the help of the Iraq and Afghanistan Veterans of America (IAVA), which is critical of Mr. Bush. The IAVA political action committee has raised for $100,000 for Iraq and Afghanistan war veterans running for the House. It has endorsed all seven Democrats in that category who are running against House Republicans. An IAVA PAC spokesman said Republican candidates chose not to seek the group's endorsement.


Since the Repubs generally stay away from moon-bats.
Posted by: Frank G || 03/18/2006 14:35 || Comments || Link || E-Mail|| [279 views] Top|| File under:
Home Front: WoT
NY Slimes: Before/After Abu Ghraib, a U.S. Unit Abused Detainees
Come and get it! Fresh bullshit from the NY Slimes Front Page




As the Iraqi insurgency intensified in early 2004, an elite Special Operations forces unit converted one of Saddam Hussein's former military bases near Baghdad into a top-secret detention center. There, American soldiers made one of the former Iraqi government's torture chambers into their own interrogation cell. They named it the Black Room.
Posted by: Captain America || 03/18/2006 18:39 || Comments || Link || E-Mail|| [334 views] Top|| File under:
NYT Abu Ghraib Lies
A front-page article last Saturday profiled Ali Shalal Qaissi, identifying him as the hooded man forced to stand on a box, attached to wires, in a photograph from the Abu Ghraib prison abuse scandal of 2003 and 2004. He was shown holding such a photograph. As an article on Page A1 today makes clear, Mr. Qaissi was not that man.

The Times did not adequately research Mr. Qaissi's insistence that he was the man in the photograph. Mr. Qaissi's account had already been broadcast and printed by other outlets, including PBS and Vanity Fair, without challenge. Lawyers for former prisoners at Abu Ghraib vouched for him. Human rights workers seemed to support his account. The Pentagon, asked for verification, declined to confirm or deny it.

Despite the previous reports, The Times should have been more persistent in seeking comment from the military. A more thorough examination of previous articles in The Times and other newspapers would have shown that in 2004 military investigators named another man as the one on the box, raising suspicions about Mr. Qaissi's claim.

The Times also overstated the conviction with which representatives of Human Rights Watch and Amnesty International expressed their view of whether Mr. Qaissi was the man in the photograph. While they said he could well be that man, they did not say they believed he was.

The United States cannot lose this war on the field of battle.

It can only be lost in the American living room.

The MSM has chosen to ally with America's enemies in this war.

Even in a major set back such as this the MSM continues to blame the U. S. Despite the previous reports, The Times should have been more persistent in seeking comment from the military.

One wonders whether the military is now waging war against the MSM using passive-aggressive techniques such as non-correction of errors.

They should also set Rummy out on Monday to ridicule the NYT for trying to pin the blame for their failure to do proper research on the military. They didn't even read their own prior articles!

Link to full NYT page 1 article in today's edition covering the fiasco as news.
Posted by: Nimble Spemble || 03/18/2006 10:18 || Comments || Link || E-Mail|| [390 views] Top|| File under:
US skeptical of Iran offer on Iraq talks
White House national security adviser Stephen Hadley expressed skepticism on Friday about Iran's offer to talk to the United States about Iraq, saying it may be an attempt to divert pressure over Tehran's nuclear ambitions. Hadley told a group of reporters his concern was that the Iran offer was "simply a device by the Iranians to divert pressure that they are feeling in New York," where members of the U.N. Security Council are debating a statement aimed at reining in Iran's nuclear program.

The United States offered last November to hold talks with Iran about U.S. allegations that Iranians were shipping components for homemade bombs into Iraq for use against Iraqi and U.S. targets and otherwise acting to provoke instability. Iran initially rejected the offer. But Tehran shifted course on Thursday and said it was willing to open a dialogue with the United States on Iraq.

Hadley said the United States was still prepared to hold talks with Iran but reiterated they would be limited to U.S. concerns that Iran was stirring up trouble in Iraq, not used as a way to open negotiations over Iran's nuclear program. The U.S. ambassador to Iraq, Zalmay Khalilzad, would be the U.S. representative for any such talks.

Hadley said that by offering to open a dialogue with Washington, Iran appeared to be "trying to drive a wedge between the United States" and its allies at a time when the international community is trying to stay united and force Iran to give up its nuclear program. Washington and its allies will not let that happen, he said. His comments appeared to be an effort to tamp down any expectation that Washington and Tehran were on the brink of a breakthrough in icy relations.
Posted by: Pappy || 03/18/2006 00:00 || Comments || Link || E-Mail|| [275 views] Top|| File under:
India-Pakistan
PakiWakis Reject US-India Nuke Deal

President Bush's decision to seek Congressional support for a plan to share civilian nuclear technology with India could upset the balance of power in the region, Pakistan's Foreign Ministry said.

The Foreign Ministry said Bush, who visited the South Asian neighbors earlier this month, should have offered both Islamabad and New Delhi similar deals to enhance their respective nuclear programs.

The U.S. plan will "only encourage India to continue its weapons program without any constraint or inhibition," the ministry said in a statement Friday.

Congress must either amend U.S. law or approve an exception for India if the agreement is to go ahead. American law currently restrict the trade of nuclear material and equipment to countries that have not submitted to full nuclear inspections, which India has not done.

"The grant of (such a) waiver as a special case will have serious implications for the security environment in South Asia as well as for international nonproliferation efforts," the statement said.

Pakistan is a key U.S. ally in its was on terror, but Washington is refusing to share civilian nuclear technology with it, fearing it may not be able to keep the technology from other countries.

Posted by: Captain America || 03/18/2006 15:51 || Comments || Link || E-Mail|| [281 views] Top|| File under:
I may backtrack if India remains mum on my proposals: Musharraf
Pakistan President Pervez Musharraf has said he may consider "taking steps backward" if India does not respond to his self-rule and demilitarisation proposals on Kashmir. He, however, told Kashmiri leaders that they should "once and for all" give up their independence proposition as it was "not durable and no time should be wasted on such futile exercises".


Much better to be a wholly-owned subsidiary of Pak-land.

Panthers Party chief Bhim Singh told reporters in Jammu on Saturday that "Musharraf complained India was not responding to the proposals that he had been repeatedly been making to New Delhi. He said if India does not respond, he may consider 'taking steps backward'."

Singh was among the mainstream Kashmiri leaders who met the Pakistan President at the Pugwash Conference in Islamabad on March 10. Singh quoted Musharraf as saying he had offered to sit "anywhere and anytime" with Prime Minister Manmohan Singh and face leaders of all the regions of Jammu and Kashmir.

Musharraf also asked the Hurriyat Conference leaders to work jointly and create a consensus on the issue. He also claimed that his government was training youths in Pakistan-occupied Kashmir and had destroyed all terror hideouts there.


Training them to do what, exactly?
Posted by: john || 03/18/2006 12:46 || Comments || Link || E-Mail|| [293 views] Top|| File under:
More than 20,000 rally against Prophet cartoons in Lahore
More than 20,000 supporters of a radical Islamic group held a peaceful rally against the publication of Prophet Muhammad cartoons Friday in an eastern Pakistan city and accused the government of being "soft" on the West over the controversy. "The government should have taken a hard stance against those countries where these cartoons were published to insult our beloved Prophet Muhammad," Hafiz Mohammed Saeed, the leader of Jamaat al-Dawa group, told the mass gathering at a park in the city.

Saeed is a nutcase renowned cleric and a former leader of the Lashkar-e-Taiba Islamic militant group that was banned by President Gen. Pervez Musharraf in 2002 in an effort to curb extremism and militancy. Since then, Saeed has set up the Jamaat al-Dawa group, which mainly preaches Islam, runs seminaries and operates medical centers. The government had recently put Saeed under house arrest for several days to stop him from leading rallies against the cartoons after a spate of violence during protests last month left five people dead.


On Friday, Saeed urged protesters to continue organizing rallies to force the government to sever diplomatic ties with all countries where the cartoons, regarded by Muslims as blasphemous, were published. "All Islamic countries should immediately boycott the products of such countries, and we will not tolerate any bad thing against Islam, the holy Quran and our beloved Prophet Muhammad," he said.

Several other anti-U.S. clerics also addressed the rally. Although leaders of several countries where the cartoons were published have expressed regret for the offense caused by the caricatures' publication, some hard-line Islamists in this Islamic nation of 150 million say the cartoonists should be sentenced to death.
Posted by: Fred || 03/18/2006 00:00 || Comments || Link || E-Mail|| [386 views] Top|| File under:
Iraq
In The Files: Saddam's Philippines Terror Connection
SADDAM HUSSEIN'S REGIME PROVIDED FINANCIAL support to Abu Sayyaf, the al Qaeda-linked jihadist group founded by Osama bin Laden's brother-in-law in the Philippines in the late 1990s, according to documents captured in postwar Iraq. An eight-page fax dated June 6, 2001, and sent from the Iraqi ambassador in Manila to the Ministry of Foreign Affairs in Baghdad, provides an update on Abu Sayyaf kidnappings and indicates that the Iraqi regime was providing the group with money to purchase weapons. The Iraqi regime suspended its support--temporarily, it seems--after high-profile kidnappings, including of Americans, focused international attention on the terrorist group.

The fax comes from the vast collection of documents recovered in postwar Afghanistan and Iraq. Up to this point, those materials have been kept from the American public. Now the proverbial dam has broken. On March 16, the U.S. government posted on the web 9 documents captured in Iraq, as well as 28 al Qaeda documents that had been released in February. Earlier last week, Foreign Affairs magazine published a lengthy article based on a review of 700 Iraqi documents by analysts with the Institute for Defense Analysis and the Joint Forces Command in Norfolk, Virginia. Plans for the release of many more documents have been announced. And if the contents of the recently released materials and other documents obtained by The Weekly Standard are any indication, the discussion of the threat posed by Saddam Hussein's Iraq is about to get more interesting.


Posted by: Captain America || 03/18/2006 15:56 || Comments || Link || E-Mail|| [432 views] Top|| File under:
(Few) Protesters Mark Iraq War Anniversary
No news as to whether the large puppets were able to attend. And as usual, the 'Free Paleostine' signs were all over the place.

SYDNEY, Australia (AP) - Anti-war protesters marched in Australia, Asia, Turkey and Europe on Saturday in demonstrations that marked the third anniversary of the U.S.-led invasion of Iraq with a demand that coalition troops pull out. Around 500 protesters marched through central Sydney, chanting "End the war now" and "Troops out of Iraq." Many campaigners waved placards branding President Bush the "World's No. 1 Terrorist" or expressing concerns that Iran could be the next country to face invasion.

"Iraq is a quagmire and has been a humanitarian disaster for the Iraqis," said Jean Parker, a member of the Australian branch of the Stop the War Coalition, which organized the march attended by very few people. "There is no way forward without ending the occupation."

Saturday's protest was small compared to the mass demonstrations that swept across the country in the buildup to the invasion - the largest Australia had seen since joining U.S. forces in the Vietnam War.

The turnout also was lower than protesters had hoped in Britain, whose government has been the United States' strongest supporter in the war. Authorities shut down streets in the heart of London's shopping and theater district for the demonstration, which organizers had predicted would attract up to 100,000 people, but police estimated the crowd was about 15,000 people.

Some protesters carried posters calling Bush a terrorist and other placards pictured Prime Minister Tony Blair, saying "Blair must go!" Britain has about 8,000 soldiers in Iraq but plans to pull out 800 by May. "We are against this war, both for religious reasons and on a humanitarian basis, too. No one deserves to be bombarded," said one march, student Imran Saghir, 25.

In Tokyo, about 2,000 people rallied in a downtown park, carrying signs saying "Stop the Occupation" as they listened to a series of anti-war speeches. In Turkey, thousands gathered in Istanbul for protests and other demonstrations were planned in the cities of Izmir, Trabzon and the capital, Ankara. "USA, go home!" said red and black signs carried by hundreds of the some 5,000 protesters gathered in Kadikoy on the city's Asian coast.

In Sweden, about 1,000 demonstrators gathered for a rally in Stockholm before a march to the U.S. Embassy. Anti-war demonstrations were also planned for a very few people in Spain, Austria, Germany, Greece and Denmark.
Posted by: Steve White || 03/18/2006 14:58 || Comments || Link || E-Mail|| [295 views] Top|| File under:
Islamic Movement of Kurdistan denies involvement in Halabja violence
An official from the Islamic Movement of Kurdistan on Friday denied reports on involvement in the recent violent incidents in Halabja, northern Iraq.

"Wudn't us...well, mostly not us. Maybe a little. Possibly a little gun sex, who knows?"

Member of the Political Office in the Islamic Movement of Kurdistan Kamil Al-Hajj said the movement is ready to be held legally responsible for the violent incidents if there are any evidences proving such accusations. In a statement to a local radio station in Sulaymaniyah, northern Iraq, Al-Hajj touched on the Halabja victims' memorial, considering it a symbol for the martyrs of Halabja and the crime of dictatorship against the city. He also denied claims on the IMK leader's descriping of the memorial as a temple.
Posted by: Seafarious || 03/18/2006 00:00 || Comments || Link || E-Mail|| [312 views] Top|| File under:
Hakim confers by phone with Larijani
The Head of Iraq's Islamic Revolution Higher Council, Abdel-Aziz Al-Hakim, on Friday held a phone conversation with Iran's Secretary-General of National security Ali Larijani on Iran's nuclear row with Washington. According to a statement issued by the council, of which a copy was received by KUNA, Al-Hakim thanked Iran for taking into consideration his advice to engage into a dialogue with Washington over the nuclear issue.

"We do not approve any plan for turning Iraq into a platform for conspiring against other countries," Al-Hakim said before a crowd of supporters at Sadr City. He called for getting rid of "armed gangs, whose aims extended to other countries." "We call on Iran's officials to engage into a frank and open dialogue with the Americans on issues regarding Iraq," he said. He stressed that he expected Iran, which always stood by Iraqi people, to reach agreement with the US over Iraqi issues.

However, the Iraqi Consensus Parliamentary Coalition, the largest such Sunni Muslim group in parliament, said it was opposed to any such negotiations and was not committed to implementing them.
Posted by: Seafarious || 03/18/2006 00:00 || Comments || Link || E-Mail|| [290 views] Top|| File under:
75 per cent of Iraq will be under Iraqi control this year
WASHINGTON - The US military expects to have turnedcontrol over 75 per cent of Iraq to Iraqi security forces by the end of the summer, a top US commander said on Thursday. Lieutenant General Peter Chiarelli, commander of the Multi-National Forces-Iraq, praised the performance of the Iraqi army during the recent bout of sectarian violence and said it was well trained for counter-insurgency warfare.

Despite a heightened threat of civil war, Chiarelli said "battlespace" was being turned over to Iraqi army units at such a rate that it is "hard for me even to keep track of on a daily basis." "To the point where by this summer about 75 per cent of Iraq -- that battlespace will be owned by Iraqi units," he said, adding later that he meant by the end of the summer.

That would put the transfer of security from US-led forces to Iraqis well ahead of President George W. Bush's stated goal of having most of the country under Iraqi security forces by the end of the year.

General John Abizaid, the commander of US forces in the Middle East, said on Thursday he expects the downward trend in US force levels to continue despite heightened tensions in the wake of a bombing of Shiite shrine February 22. "We're finding Iraqi units with our support can be used in about any operation we do in a counter-insurgency role," Chiarelli told reporters at the Pentagon via a video-link from Baghdad.

"And this is a force we have built, and the Iraqis have built for that counter-insurgency fight," he said. "And I think they are particularly well prepared, well trained and have the ability to do that, both in the cities and as you saw in Swarmer out in the middle of the desert."
Posted by: Steve White || 03/18/2006 00:00 || Comments || Link || E-Mail|| [279 views] Top|| File under:
Siege of Gaza Starts Biting
Hundreds of Palestinians lined up outside bakeries in Gaza yesterday to buy bread as shop owners complained they were running out of flour because of Israel's closure of a commercial crossing into the strip.


That'd be the one the Paleostinians shot up and swarmed across, right? Wonder why they closed it?

And to prevent the collapse of the Palestinian economy, donor countries are looking into the possibility of paying salaries directly to 140,000 Palestinian Authority employees.


Oooh. That's gotta hurt. No rakeoff at the top.

Israel has been closing Karni, the main commercial crossing with Gaza, on and off for the last two months, citing security concerns.


What's a few shootouts, a riot here and there? That's hardly any reason for closing it down, right?

It has said the closures were not a response to the election victory of Hamas in January.


Might have had something to do with the booms, though...

Palestinians have complained of looming shortages of many basic food stuffs while UN agencies have warned that stocks were running low and prices skyrocketing. Outside one bakery in Gaza City, at least 70 Palestinians jostled and pushed each other to get bread. The owner said he had to limit the quantities people could buy. Hisham Al-Shanti, owner of one of the largest bakeries in Gaza City, said he had enough flour for one more day. "If the crossing continues to be closed, we will shut the doors of the bakery," Shanti told Reuters.


Life's tough. It's tougher when you're armed, dangerous, and stoopid.

An Israeli Army spokesman said Karni had been closed again on March 13 after being open for several days. There were no immediate plans to reopen it, he said. An Israeli security source said an alternative crossing at Kerem Shalom could be used from tomorrow to transport goods in and out of the Gaza Strip. The Palestinians have rejected such alternatives in the past.


"Kerem Shalom? A second-rate crossing. Not up to our standards. Bring us a better offer!"

Palestinians said the crossing has not been kept open long enough to make up for the previous closures.
Posted by: Fred || 03/18/2006 00:00 || Comments || Link || E-Mail|| [431 views] Top|| File under:
Incoming Palestinian prime minister suggests Hamas could one day make peace with Israel
The Palestinians' incoming prime minister suggested Hamas could one day make peace with Israel, but undercut his statement by saying his militant group wouldn't disarm or recognize Israel unless it recognized a Palestinian state within boundaries the Israelis reject. Israel dismissed the comments as doubletalk.

Asked in an interview with CBS News aired Thursday if he could foresee a day when he would be invited to sign a peace agreement with Israel, Ismail Haniyeh replied, "Let's hope so." But Hamas, which won Palestinian parliamentary elections in a landslide in January, has rebuffed Israel's conditions for talks, namely, that the group disarm and recognize the Jewish state's right to exist. Haniyeh told CBS that Hamas wouldn't meet those conditions for talks unless Israel "recognized a Palestinian state within the boundaries of Gaza, the West Bank and Jerusalem."

Israel, while accepting the principle of an independent Palestinian state, has said many times that it has no intention of returning to the borders it held before capturing those territories in the 1967 Mideast war. Haniyeh is considered a pragmatist, but he does not call the shots in the Palestinian government. Major Hamas decisions are taken in secret by a group of leaders inside and outside Gaza and the West Bank.
Posted by: Fred || 03/18/2006 00:00 || Comments || Link || E-Mail|| [280 views] Top|| File under:
Hamas says cabinet to be finalised on Saturday
Hamas will finalise its cabinet on Saturday and hopes to soon submit the names to Palestinian President Mahmoud Abbas, a spokesman for the Islamic militant group said on Friday.


"Unless he resigns and dissolves the Paleostinian Authority first, of course."

"The government will be ready tomorrow with its formation and its ministers but we will not announce the government before we hand it over to the president," spokesman Salah al-Bardaweel said.
Posted by: Fred || 03/18/2006 00:00 || Comments || Link || E-Mail|| [295 views] Top|| File under:
Fatah won't join Hamas govt
Ramallah, Paleostine (Rantburg News Service):The Fatah party, ably led by Palestinian Authority president Mahmoud Abbas, says it will stay out of a government being formed by the Islamist movement Hamas. "We're not in charge anymore," pointed out Paleostinian negotiator Saeb Erekat. "They're going to hose it. When the hummus hits the fan, we'd rather be out of range."

Fatah says it has exhausted all means to try to reach an agreement over Hamas's political program, the BBC has reported. "We tried," Erekat said. "Allen knows we tried, but you just can't talk to them. Those people are crazy!"

Fatah, the party founded by Yasser Arafat, dominated Palestinian politics for decades but a spokesman has confirmed that it will now go into opposition. "We've already got plans in place for an intifadeh against them," a Fatah spokesman said, speaking on condition of anonymity.

Fatah had said it would only join the new government if Hamas accepted all the past agreements that Fatah leaders have made with Israel but Hamas refuses to recognise Israel, saying that would constitute acceptance of Israeli occupation of Palestinian land. "We tried to explain to them," Erekat said, "that accepting the agreements doesn't mean you've got to abide by them. We never did. But they just wouldn't listen."
Posted by: Fred || 03/18/2006 00:00 || Comments || Link || E-Mail|| [274 views] Top|| File under:
Southeast Asia
Malaysia Aims For Credible Coast Guard Agency
The Malaysian Maritime Enforcement Agency (MMEA) will strive to be a credible enforcement agency and create its own identity through the adoption of best practices in the Coast Guard environment despite its present personnel shortage, said its director-general, Laksamana Madya Datuk Mohammad Nik. The MMEA, which will be officially launched on March 21, currently operates with 1,200 personnel, only 30 percent of the targeted 4,000.

"We have to start small but that first step is a big step for us," he said, adding that the agency was in the process of recruiting more personnel as not all the vessels that it received from the various agencies came with the crew. Although many of the MMEA's personnel formerly served with the Royal Malaysian Navy, many also came from other branches of the government.

Given the specialised nature of the MMEA's operations, Mohammad said conversion training was being conducted at its recruitment centre in Johor Baharu for the recruits who came from diverse professional backgrounds.

"Their experience is in their own assignments but we have to formulate our own training requirements to develop our skills and competency," he said, adding that the MMEA had also established a new training centre in Lumut, co-located with the RMN's training facility at the naval base. Over the long term, he said the MMEA planned to set up its own training centre and academy under its strategic development plan. In the meantime, it has also sent its personnel to more established Coast Guard agencies in the United States and Japan.

In outlining the primary tasks of the agency, also known as the Malaysian Coast Guard, he said they included maintenance of law and order; preservation of the peace, safety and security; prevention and detection of crime; apprehension and prosecution of offenders; collection of security intelligence; and conducting search and rescue.

The Malaysian Maritime Zone refers to Malaysia's internal waters, territorial sea, continental shelf, exclusive economic zone and the air space over the zone. On the MMEA's task to cover 600,000 sq km under the Malaysian Maritime Zone, Mohammad admitted that it would be a Herculean task to cover every inch of it. To be really effective, he said the MMEA has chosen to focus on areas with a high concentration of illegal activities through co-ordinated patrols using both vessels and aircraft.

The MMEA has received and will continue receiving a total of 70 vessels for its operations from the Royal Malaysian Navy, Marine Police, Fisheries Department and Customs Department spanning three phases from July last year until July this year. The agency has also purchased 38 Rigid Hull Inflatable Boats from the Mara Shipyard Engineering (Terengganu) to augment its fleet.

To improve its surveillance capability, the MMEA is also in the process of leasing patrol planes and helicopters.
Posted by: Pappy || 03/18/2006 00:00 || Comments || Link || E-Mail|| [273 views] Top|| File under:
Syria opponent sees Romania-style revolt
All this talk of Pencilneck going down, it begins to give one hope.

BRUSSELS - Syrian President Bashar Al Assad faces the same fate in the coming months as Romanian dictator Nicolae Ceaucescu suffered in 1989, according to Syria's former vice-president, who broke with Assad last year.


I think Pencilneck might have guessed that by now. Argentina's probably starting to look pretty good...

Taking time out from late-night negotiations with a coalition of opposition movements from Islamists to communists in a smoke-filled Brussels hotel conference room, Abdel-Halim Khaddam predicted a popular revolt to oust Assad soon. "Poverty is very widespread, corruption is extremely widespread also, security is very tight. People are not allowed freedom of speech and the economic situation is at its worst.


That's Syria for the last 30 years.

... and there hasn't been a popular revolt in all that time. Not a successful one, anyway.

"All those factors combined resemble a lot the position of Romania which led to the uprising," the former foreign minister and ruling Baath party official said.


They resemble lots of places that haven't had popular revolts, too. My guess is that a coup's more likely than a successful popular revolt. A year from now Syria could be Burma.

Like the men who ruled Romania after Ceausescu and his wife were toppled, summarily tried and shot in 1989, Khaddam has re-invented himself as a democrat in the belief that the Syrian people will turn to reformists from within the ruling party to govern them after a revolution.


And make him Mr. Big, at least for a while.

"There is a big part of reformists within the Baath party who totally support my actions. They will be active partners in the regime change and there will be no massacre," said the diminutive, soft-spoken political veteran, who was in government for 35 years until he fell out with Assad last year.


Nope, no massacre at all, except for everyone with the last name of Assad.

And then everyone who opposes the new regime.
Posted by: Steve White || 03/18/2006 00:00 || Comments || Link || E-Mail|| [368 views] Top|| File under:
Syria opposition vows unity to oust Assad
Exiled Syrian opposition leaders including a former vice-president and the head of the Muslim Brotherhood said on Friday they were forming a united front to replace President Bashar al-Assad with democracy. Former Vice-President Abdel-Halim Khaddam, who broke with Assad last year after serving under his late father Hafez al-Assad, told Reuters he held talks with nationalists, liberals, Islamists, Kurds and communists and would announce a common programme for a transition to democracy on Friday.

"The Syrian people are fed up with the current situation and we expect that a lot of new circumstances will lead to the uprising of the Syrian people," he said in an interview. Khaddam forecast "regime change" in Damascus this year, within a few months, because he said Assad was making many mistakes and "digging himself into a hole" and the economic and social situation was becoming more intolerable.


This year? You mean like prior to 9-11-06? Good idea.
Posted by: Fred || 03/18/2006 00:00 || Comments || Link || E-Mail|| [284 views] Top|| File under:
Terror Networks
Hicks struggling says father
THE father of Australian Guantanamo Bay detainee David Hicks said Britain would be responsible for retrieving his son if it loses a bid to strip him of his recently won citizenship. Terry Hicks today said his son was struggling to stay positive after the Court of Appeal at the Royal Courts of Justice in London began hearing an appeal from the British Government, which is trying to prevent Hicks from obtaining UK citizenship.

Even though the British High Court determined Hicks had a right to British citizenship through his mother, the Government has tried to prevent him getting it. The Home Office suspended granting citizenship to Hicks, who was captured fighting with the Taliban in Afghanistan in the immediate aftermath of the September 11 attacks in the US.

In December last year, the High Court ruled the Home Office decision was illegitimate and ordered him to be registered as a UK citizen. The British Government is now appealing that decision.

Terry Hicks said it was hard to know how the appeal process would end. "It's at a crucial stage – this could be over in a few hours or it could be a number of days," he said.

The former Adelaide chicken processor and one time jackaroo has been detained at the US military prison in Cuba for more than four years as he awaits trial before a military commission on terrorism-related charges. "His condition is not really good," Mr Hicks said of his son. "Physically he's got a bad back, he's got trouble with his ankles, trouble with his neck and his eyesight.


Sounds like most middle-aged Americans I know.

"He needs to be looked after psychically as well as psychologically."

Mr Hicks said he last spoke to his son on Christmas Eve. "He told me then that he wasn't travelling too well," he said.


And now he's not travelling at all.

"I don't think he's giving up hope but he's in a situation that nobody else can understand and he's struggling."

If the appeal fails, Mr Hicks said it was up to the British Government to act on his behalf. "If David wins the appeal then it falls on the British Government to get him back," he said.


They can try, but I don't think they want him.

If he loses the next step would be the Supreme Court, Mr Hicks said.
Posted by: Oztralian || 03/18/2006 03:15 || Comments || Link || E-Mail|| [290 views] Top|| File under:
Al-Qaeda documents offer rare glimpse into organization
Recruits at Osama bin Laden's terrorist training camps in Afghanistan were clamoring for suicide missions against the United States more than a year before the Sept. 11 attacks, according to al-Qaida documents declassified by the U.S. Defense Department.

One document published on the Pentagon Web site this week contained rare criticism of bin Laden from an al-Qaida operative, who accused the terrorist leader of monopolizing decision-making and ignoring advice.

"We must completely stop outside operations until we sit down and consider the disaster we have caused," said the operative, who used the name Abdel Halim Adel.

Adel appealed to a friend in the al-Qaida leadership to steer the group away from the policies of bin Laden, whom he referred to as Abu Abdullah.

"Stop foreign operations, stop sending people to detention, and stop planning new operations, whether they are ordered by Abu Abdullah or not," he wrote.

The documents provide a rare glimpse of the mentality and training of recruits at al-Qaida's camps in Afghanistan, where bin Laden was based until late 2001. After the Sept. 11, 2001, attacks on New York and Washington, the United States threw its weight behind opponents of the Taliban regime that hosted bin Laden.

While the camps in Afghanistan have been destroyed, many of those who trained there have returned to their home countries, taking al-Qaida's ideology and tactics with them.

The U.S. military said the documents, published Wednesday, were "captured during recent operations." Some were seized in the 2003 invasion of Iraq but many, according to U.S. Rep. Pete Hoekstra, were found in Afghanistan.

"Why have the martyrdom operations against the Americans been delayed?" one recruit wrote on a calendar page dated July 8, 2000.

Another recruit referred to the 1998 suicide attacks on the U.S. embassies in Kenya and Tanzania, which killed 231 people, saying: "We look forward to martyrdom operations like the ones in Nairobi and Dar es Salaam. What are the characteristics of the man that is required to execute such operations?"

A third recruit asked the leadership why it disapproved of assassination: "Why do you oppose and find it inappropriate, knowing that it cleansed many tyrants?"

The recruits called bin Laden "sheik," a clerical title. But it was not clear whether their questions were addressed to him or to one of his lieutenants.

"Our sheik, you have previously given us lessons and asked the question: 'How do we drive the infidels out of the Arabian Peninsula?"' a recruit said in one document.

He then asked: "Is striking at the origin (America) the priority or is it driving them out (of Saudi Arabia)?"

The documents show al-Qaida members were concerned about their safety and the safety of their families, although they embraced suicide attacks.

Adel, the operative who criticized bin Laden, protests the leadership's posting on the Internet of a letter in which he sent kisses to his children.

"Please quickly take it off because I think the whole world now knows how many kids I have and their names," he wrote.

A recruit said a reconnaissance plane had been spotted over the camp and asked: "Why aren't there enough personal weapons (Kalashnikov rifles) for the self-defense of all the holy warriors, particularly as an attack on the camp by the global infidels is possible anytime?"

Bin Laden is thought to have written one of the documents — a letter to Taliban leader Mullah Omar. It is not clear whether the letter was written before or after Omar was overthrown.

Bin Laden told Omar that if they continued attacks in the "Islamic republics" — apparently Muslim-dominated areas of the former Soviet Union — it will "keep the enemies busy and divert them away from the Afghan issue and ease the pressure."

"It is a fact that the region of the Islamic republics is rich with significant scientific experience in conventional and non-conventional military industries, which will have a great role in future holy war against the enemies of Islam," the letter said. It was not specific about the type of non-conventional armaments, but seemed to refer to biological and chemical warfare.

The letter also addressed the importance of communicating with the media, a matter on which Mullah Omar would have disagreed. The Taliban leader was known for refusing press interviews and avoiding cameras.

"It is obvious that the media war in this century is one of the strongest methods (of struggle). In fact, its ratio may reach 90 percent of the total preparation for battles," bin Laden wrote.

The release of the documents, which is expected to continue for months, is designed to allow U.S. lawmakers and the public to investigate issues such as what Saddam Hussein's Iraqi regime said about weapons of mass destruction.

The Pentagon cautioned it has made "no determination regarding the authenticity of the documents, validity or factual accuracy."
Posted by: Dan Darling || 03/18/2006 03:10 || Comments || Link || E-Mail|| [306 views] Top|| File under:
Who's in the News
77
[untagged]
Bookmark
E-Mail Me
The Classics
The O Club
Rantburg Store
The Bloids
The Never-ending Story
Thugburg
Gulf War I
The Way We Were
Bio
Merry-Go-Blog
Hair Through the Ages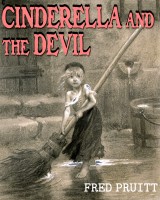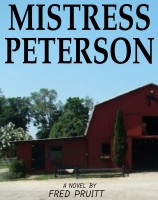 On Sale now!


A multi-volume chronology and reference guide set detailing three years of the Mexican Drug War between 2010 and 2012.

Rantburg.com and borderlandbeat.com correspondent and author Chris Covert presents his first non-fiction work detailing the drug and gang related violence in Mexico.

Chris gives us Mexican press dispatches of drug and gang war violence over three years, presented in a multi volume set intended to chronicle the death, violence and mayhem which has dominated Mexico for six years.
Click here for more information


Meet the Mods
In no particular order...


Steve White
Seafarious
Pappy
lotp
Scooter McGruder
john frum
tu3031
badanov
sherry
ryuge
GolfBravoUSMC
Bright Pebbles
trailing wife
Gloria
Fred
Besoeker
Glenmore
Frank G
3dc
Skidmark
Alaska Paul



Better than the average link...



Rantburg was assembled from recycled algorithms in the United States of America. No trees were destroyed in the production of this weblog. We did hurt some, though. Sorry.
35.168.111.204