Afghanistan
Afghan Man Faces Execution After Converting to Christianity
An Afghan man who recently admitted he converted to Christianity faces the death penalty under the country's strict Islamic legal system. The trial is a critical test of Afghanistan's new constitution and democratic government. The case is attracting widespread attention in Afghanistan, where local media are closely monitoring the landmark proceedings.

Abdul Rahman, 40, was arrested last month, accused of converting to Christianity. Under Afghanistan's new constitution, minority religious rights are protected but Muslims are still subject to strict Islamic laws. And so, officially, Muslim-born Rahman is charged with rejecting Islam and not for practicing Christianity.

Appearing in court earlier this week Rahman insisted he should not be considered an infidel, but admitted he is a Christian. He says he still believes in the almighty Allah, but cannot say for sure who God really is. "I am," he says, "a Christian and I believe in Jesus Christ."

Rahman reportedly converted more than 16 years ago after spending time working in Germany. Officials say his family, who remain observant Muslims, turned him over to the authorities.

On Thursday the prosecution told the court Rahman has rejected numerous offers to embrace Islam. Prosecuting attorney Abdul Wasi told the judge that the punishment should fit the crime. He says Rahman is a traitor to Islam and is like a cancer inside Afghanistan. Under Islamic law and under the Afghan constitution, he says, the defendant should be executed.

The court has ordered a delay in the proceedings to give Rahman time to hire an attorney. Under Afghan law, once a verdict is given, the case can be appealed twice to higher courts.

This is the first case in which the defendant has admitted to converting and is refusing to back down, even while facing the death penalty. If convicted, the case could ultimately force President Hamid Karzai's direct intervention. The president would have to sign the papers authorizing Rahman's execution, a move that could jeopardize Mr. Karzai's standing with human rights groups and Western governments. So far, President Karzai has not commented on the case. But political analysts here in Kabul say he will be under significant pressure from the country's hard-line religious groups to make an example of Rahman.


An acid test of their government. If they do not execute him, Afghans may abandon Islam by the thousands. If they DO execute him, they may abandon Islam by the tens of thousands.
Posted by: Anonymoose || 03/19/2006 10:58 || Comments || Link || E-Mail|| [6478 views] Top|| File under:
Bangladesh
Bagmara, a Taliban-model citadel of Bangla Bhai
Militant leader Bangla Bhai and his guru Shaikh Rahman are now caged in custody and one may think that their dreams of a Taliban-model Islamic rule in Bangladesh have been shattered. However, the miniscule model of Sharia rule he introduced in Bagmara remains as a footnote in Bangladesh's political annals, reports UNB.

As the story goes, the maverick militant leader took control of Bagmara, an upazila of about five lakh people in Rajshahi district, in May 2004. Siddiqul Islam alias Bangla Bhai, had promulgated a set of rules as described in Islamic Sharia for the people of Bagmara. The farmers had to deposit part of their seasonal crops as "Ushar" with his vigilante operations camp he established to eliminate communist outlaws. People also had to give Zakat, apart from toll, for the fund.

Abdul Jabbar of Hamirkutsa, Sekandar of Polashi and Ismail Hossain of Goalkandi were among the farmers from whom Bangla Bhai had taken share of their crops in Ushar. Under his strict rule of the militant kingpin, locals also had to cease from enjoying movies, buying CDs and doing VCD business, smoking in public and even making love. It was made obligatory for women to wear burqas (veils) and the men to keep their lungis and pantaloons above the ankles as per the taboos.
A CD shopkeeper in Bhawaniganj municipal area, who does not want to be named for fear of reprisals by the followers of Bangla Bhai, said, "We had to shut down our CD shop on Bangla Bhai's orders who had also asked me to surrender to his camp." On April 10, 2004, the CD shopkeeper had to meet Bangla Bhai at what is known as his 'Torture Cell' where he directed him to close down their CD business.

All sorts of obscenity--as believed and defined by the militants--had been banned during the Islamic rule of Afghan model they replicated in the one upazila before spreading their wings across Bangladesh under a mega-plan.
Teenagers found involved in love affairs used to be produced before their makeshift Sharia court and be punished. Another villager said Bangla Bhai had conscripted young villagers to join his militant training and punished those who did not comply. "One day, Bangla Bhai took some young men to Helipad area at Bhawaniganj in the name of holding a meeting and beat them up there in presence of hundreds of people for refusing to join his militant outfit," the villager said, also on condition of anonymity. Besides, taking drugs and alcohol was also a punishable offence, and many a youth was beaten up for such offence.
Posted by: Seafarious || 03/19/2006 00:00 || Comments || Link || E-Mail|| [6460 views] Top|| File under:
Britain
Palestinian Belmarsh detainee sez he ain't free
It was only by chance that Asharq al-Awsat and Palestinian Islamist Mahmud Abu-Ridah, alias Abu-Rasmi, who had been electronically tagged by Scotland Yard by the order of the British Home Office for some 13 months, met near Holborn underground station in London one early morning last week as I was on my way to the Arab Press House.

Asharq al-Awsat met Mahmud Abu-Ridah for the first time approximately a year ago, when he was wearing the electronic tag on his ankle, which monitored his every move. It was taken off a few months ago at the order of the British courts. This time, Abu-Ridah appeared more psychologically stable, but he was angry and agitated when he talked about the lack of freedom that he has due to the " restrictions" imposed upon him by the British Home Office.

Abu-Ridah carries on his shoulder a rucksack full of the press interviews conducted with him, including cuttings from the British press, and copies of the minutes of the detention and arrest reports in Belmarsh high-security prison and Broadmoor psychiatric hospital in England.

Continued on Page 49
Posted by: Dan Darling || 03/19/2006 00:23 || Comments || Link || E-Mail|| [6460 views] Top|| File under:
Hicks linked to shoe bomber
Australian terrorist suspect David Hicks has admitted to British intelligence agents that he trained with terrorists including "shoe bomber" Richard Reid, UK authorities said. The Guantanamo Bay detainee also is said to have told MI5 agents who interrogated him in 2003 that he received extensive training at camps in Kashmir and Afghanistan and met the late Abu Hafs, an al-Qaeda kingpin who prior to his death in 2001 was named as the successor to Osama bin Laden.

The Sun-Herald today said the admissions were being used by the British Government in its appeal against a High Court ruling last December requiring that Hicks be given British citizenship because his mother was born and raised in England. The paper cited a letter to Hicks' lawyers last December setting out why Home Secretary Charles Clarke was unwilling to grant Hicks citizenship and stating he intended to "rely on admissions made by Mr Hicks in an interview with the Security Service (MI5) on 26 April, 2003, in Guantanamo Bay."

"In particular, Mr Hicks admitted ... attending a (Lashkar-e-Toiba) training camp in Kashmir in around 2000 ... attending the Al Farooq system of camps in Afghanistan in around 2001 ... (and) receiving training in weapons and guerrilla warfare," the letter added. The letter said Hicks also had admitted "training with a number of UK nationals known to be Islamic extremists" including Richard Reid, the "shoe bomber" now serving a life sentence for trying to blow up a trans-Atlantic flight with a bomb concealed in his shoe in 2001. The British Government has since secured the release of all British citizens held at Guantanamo Bay in a deal with US authorities. Hicks had sought British citizenship in the expectation it would also help secure his release from Guantanamo Bay. He has been in US custody at the detention centre in Cuba since he was captured allegedly fighting with the Taliban in Afghanistan in the immediate aftermath of the September 11, 2001 attacks in the US.

The British Government appeal was argued yesterday before Justices Pill, Rix and Hooper in the Court of Appeal at the Royal Courts of Justice. A judgment was expected early next month, although it was open for both sides to appeal the verdict further to the House of Lords.

The Adelaide-born former chicken processor and one-time jackaroo is facing trial on terrorism-related charges before a US military commission. His father, Terry Hicks, who retraced his steps through Pakistan and Afghanistan for a television documentary two years ago admitted David had been with the Taliban but has always denied that he was a terrorist. Today he said his son was struggling to stay positive in the wake of the appeal, but added Britain would be responsible for retrieving David from Guantanamo Bay if the Government appeal fails. "If David wins the appeal then it falls on the British Government to get him back," he said.
Posted by: Oztralian || 03/19/2006 00:00 || Comments || Link || E-Mail|| [6461 views] Top|| File under:
China-Japan-Koreas
North Korea wants Norwegian mediation
North Korea wants Norway to mediate in its dispute with the United States over the development of its nuclear industry. "Norway has a good reputation as a peace mediator and very good experience in international conflict resolution," North Korea's ambassador to the Nordic region, Jon In Chan, told newspaper VG. "These qualities should be invaluable on the Korean peninsula where relations are tense. We hope Norway can contribute as conflict solver in the ongoing nuclear dispute between the US and North Korea."

North Korea says it has nuclear weapons, though the United States has been unable to confirm this, and six-party talks aimed at ending the communist state's nuclear weapons program have stalled. Those involved are the United States, Russia, Japan, China and the two Koreas.

Norway, a member of NATO but not of the European Union, has a reputation as a peace mediator after organizing peace deals in the Middle East and Sri Lanka. Senior Norwegian diplomat Raymond Johansen told VG he had spoken to the North Korean ambassador but nothing had been finalized. "The talks were not that specific that an active broker role was discussed," he said. "But the fact that the ambassador defined the role to VG is interesting. But we must not forget that Norway is part of the international pressure on North Korea and we don't want to create the impression there is a split in this pressure."
Posted by: Seafarious || 03/19/2006 00:00 || Comments || Link || E-Mail|| [6463 views] Top|| File under:
Down Under
Hicks admitted training with Richard Reid
AUSTRALIAN terror suspect David Hicks was secretly interrogated in Guantanamo Bay by British intelligence agency MI5 and admitted to training with several terrorists including the infamous "shoe bomber" Richard Reid, according to new claims from the Blair Government.

In an extraordinary twist to the Hicks saga, the British Government is using the contents of MI5's secret 2003 interview to deny the Australian detainee his application for a British passport.

According to lawyers representing the Home Office, Hicks admitted during the interview to extensive terrorist training in Kashmir and Afghanistan, and also that he had met the late Abu Hafs, an al-Qaeda kingpin who was anointed by Osama bin Laden as his successor just before his violent death in 2001.

The revelations emerged in Britain's High Court on Friday, as Home Secretary Charles Clarke fought an appeal against last year's ruling that he should grant Hicks British citizenship immediately, on the basis that the detainee's mother was born in Britain. Hicks' father, Terry, yesterday fought back on his son's behalf against the allegations, raising the spectre of torture, and said his son should be subject to all the protection afforded to other detainees who were British citizens.

He is planning to personally ask Tony Blair for help with his son's plight when the British Prime Minister arrives in Australia next weekend. "He's not in a real good way," he said of his son. "The quicker we get him back here, the better off David will be."

In London, counsel for the British Government told the High Court that the Government had sent a letter to Hicks' lawyers setting out why Mr Clarke is unwilling to make Hicks a British citizen.

The Home Secretary, according to the letter, dated December last year and seen by The Sunday Age, intends to "rely on admissions made by Mr Hicks in an interview with the Security Service (known more generally as MI5) on 26 April, 2003 in Guantanamo Bay".

"In particular, Mr Hicks admitted the following: attending a Lashkar Tayyaba (sic) training camp in Kashmir in around 2000 . . . attending the Al Farooq system of camps in Afghanistan in around 2001 . . . (and) receiving training in weapons and guerilla warfare."

Hicks also admitted, according to the letter, "meeting and training with a number of UK nationals known to be Islamic extremists including Feroz Abbasi, Martin Mubanga, Richard Reid and Sajid Badat".

Reid, the British-born "shoe bomber" who unsuccessfully attempted to blow up his sneakers on a trans-Atlantic flight in 2001, is now serving a life sentence in the US.

Badat, his accomplice, was sentenced last year to 13 years in a British prison. Abbasi and Mubanga, however, are at liberty in Britain, having been released from Guantanamo Bay in January 2005.

The British Government secured the release of all British citizens from the prison through a deal with the US Government, and neither Mr Abbasi nor Mr Mubanga have subsequently been charged with any offence.

An irritated Michael Fordham, barrister for David Hicks, told the court it was "inconsistent" for Mr Clarke to condemn Hicks for his association with the likes of Mubanga and Abbasi.

"They were in Guantanamo! They were released! They have been arrested and interviewed in this country, and no charges were laid!" he protested.

Terry Hicks said the British Government was treating his son like a "political football".

"If the law says he is eligible for British citizenship, well that's it," he said. "The nine Brits who were released from Guantanamo Bay probably had the same alliances, and some of the stuff that has come out about David could possibly be hearsay."
Posted by: Dan Darling || 03/19/2006 00:25 || Comments || Link || E-Mail|| [6465 views] Top|| File under:
Europe
Austrian Muslim soldiers to get imams
The approximately 1 000 Muslim conscripts in the Austrian army are to get their own imams, according to plans by defence minister Guenther Platter.

Quoted in the weekend edition of the newspaper Die Presse, he pointed out that an average of 3.5% of army recruits were Muslims. Seeing there were already Catholic and Protestant military chaplains, Islam must be put on an equal footing with the other officially-recognised religions in Austria, he said.

The paper said Platter's initiative came after problems involving strictly-religious Muslims of Austrian nationality conscripted into the army. In a recent incident some of them refused to salute the Austrian flag.

At a monthly parade, "when the Austrian flag was raised, the Muslims turned away and demonstratively turned their backs on the flag", an army trainer was quoted as saying.

To the surprise of the officers, the Muslims said the flag was incompatible with their religion. They could not subordinate themselves to the flag, and would not salute it in future, it was reported.

No disciplinary action was taken, however, and the Muslim soldiers were allowed to miss the flag parade.

"That caused annoyance among the troops," said an officer. .

President of the Islamic Community in Austria, Anas Schakfeh, was called in as a mediator. He made it clear that Austrian flags did not violate religious principles, he told Die Presse.

The military command was at pains to stress that it had been an isolated occurrence, and otherwise there was exemplary co-existence. However, trainers at Vienna Maria Theresia Barracks complained that Muslim soldiers were often absent from duty, and could only be used for simple tasks in basic training.

A non-commissioned officer said many had the impression that soldiers classified as "strictly religious Muslims" exploited their position. For instance, they had to be relieved of duty for prayers.

The military command pointed out that anyone absent from duty had to make the time up later. For instance, Islamic soldiers going to prayers on Friday midday and missing the rest of the day had to turn up instead on Saturday.

"They're often called in for Saturday or Sunday duty," said a spokesperson.

But non-commissioned officers, who did not want to be named, claimed it was too easy for soldiers to get a certificate from the Islamic Community classifying them as a "strictly-religious Muslim". One said: "Some of the strictly-religious drink alcohol, eat pork, and we've also tested Muslims positive for drugs."

Schakfeh conceded there were possibly individual "black sheep", but said that most kept to the rules.

In cases of violations, the certificate was immediately withdrawn.
Posted by: lotp || 03/19/2006 16:20 || Comments || Link || E-Mail|| [6477 views] Top|| File under:
Belarus sold weapons to Iran
Belarus moved closer to international isolation yesterday after the White House submitted a largely classified report to Congress accusing the country's president of illegally selling weapons to Iran.

The report, prepared on the eve of an election in Belarus widely denounced as a sham, comes amid condemnation of a brutal crackdown on his opponents by President Alexander Lukashenko, labelled Europe's last dictator by the Bush administration. According to United States officials, the report accuses the 51-year-old president of turning himself into "one of the richest men in the former Soviet Union", through arms sales to rogue regimes and African rebel outfits.

"We spelt out some of the concerns when it comes to Belarus," said a White House spokesman, Scott McClellan, confirming the existence of the report. "This is one country in a Europe that is free and at peace that has moved in the opposite direction of freedom and peace."

Western diplomats say that Belarus earns more than £1.14 billion annually in weapons sales, much of which goes into a secret fund controlled directly by the president.

An official, who read the report, says it alleges that the Belarussian government sold arms, dual-use items, and even components that could be used in weapons of mass destruction, to Iran.

The report asserts that military hardware was also sold to the Sudanese government, which has waged a brutal campaign against rebels in the Darfur region, that has forced more than a million people to flee their homes.

The report appears to be the first step towards the imposition of targeted sanctions, likely to take the form of travel bans and an asset freeze, by the US on Mr Lukashenko and his cronies.

Britain and the European Union have signalled their intention to impose penalties should today's poll prove to be rigged.

Western diplomats say most of the cheating has already taken place, with students and other individuals known to harbour opposition sympathies being forced to vote earlier this week - a practice allowed under Belarussian law.

"They were made to vote before European observers arrived to monitor the poll," said a senior Western diplomat. "After they voted, their ballots will be checked and replaced with votes for Lukashenko. What we're seeing now is a charade of a free and fair election."

Mr Lukashenko, a former collective farm boss, seems unmoved by the condemnation. As the head of the only ex-Soviet state in Europe not to turn westwards, he is desperate to ensure there is no repeat of the revolutions in Georgia and Ukraine between 2003 and 2005, where street protests toppled similarly autocratic regimes.

Last week his secret police, which has retained its Soviet-era KGB acronym, said that anyone participating in a planned opposition protest at a square in central Minsk this evening would be arrested as a terrorist, and could face the death penalty.

The KGB also claims that the opposition is planning to detonate bombs among the crowd as a precursor to launching a coup.

Yesterday, every Belarussian with a mobile telephone was sent a text message that said: "Provocateurs are planning bloodshed in the square. Watch out for your life and health." The warnings are in keeping with the twin pillars of Mr Lukashenko's style of government: fear and disinformation.

He has brought the media under state control, save for a few newspapers, closed pressure groups, and arrested hundreds of opposition supporters over the course of the campaign.

Posters for Mr Lukashenko's main challenger, Alexander Milinkevich, are ripped down as soon as they are put up, while the president, on television almost every hour of every day, is not officially bothering to campaign.
Posted by: Dan Darling || 03/19/2006 00:21 || Comments || Link || E-Mail|| [6463 views] Top|| File under:
Adams finds US snub is a bitter pill to swallow
It has proved to be a very expensive St Patrick's Day for Gerry Adams. A ban on fund-raising, imposed as a visa condition for his trip to the US, has forced Sinn Fein to repay $100,000 (£57,000) in ticket sales for a gala breakfast he attended in Washington.

The Sinn Fein president is clearly bitter about what he described as a "partisan" decision by President Bush's Administration which, he said, took no account of the IRA's renunciation of armed struggle and the progress made on decommissioning. "I don't understand why I'm allowed to go to London for fundraising but not come here," he told The Times at a subsequent event for the American Ireland Fund.


Maybe because we don't quite believe you?

The US, where up to 45 million people claim Irish descent, has always been regarded as the (Irish) Republicans' cash cow and for more than a decade Mr Adams had enjoyed being fêted on his high-profile annual trip to the White House. But last year he was removed from the invitation list for the President's shamrock ceremony because Mr Bush was angry over the IRA's involvement in the Northern Bank robbery and the continued paramilitary violence that led to the murder of Robert McCartney.

This year, the Sinn Fein leader was allowed back into the White House. But he was not asked to a private, more intimate, meeting with Mr Bush. Instead, the President once again chose to spend time with Mr McCartney's sister, Catherine, and other victims of IRA violence. These included Esther Rafferty whose brother, Joseph, was allegedly murdered last April, and Alan McBride, whose wife was killed in the Shankill bombings a decade ago.


Bush has a tendency to keep accounts. If he makes a move like this it seldom is for transient show ...

Mr Adams sought to make light of the $100,000 bill for his trip and the frosty reception he had received from the President. "At least I got a free breakfast," he said. "Look here, Washington comes and Washington goes — but the Irish-Americans have remained constant and they have kept their faith in us."


A woman in my neighborhood has a '26 + 6 = 1' bumper sticker. I'm hoping she's not as gullible as she once was.

But the income that Sinn Fein receives from the Irish-American lobby has fallen to less than $1 million a year. Donations to the respectable and charitable American Ireland Fund dropped by more than a quarter in 2004.

I'm sure 'unofficial donations' are still high.

Peter Hain, the Northern Ireland Secretary who also travelled to Washington for St Patrick's Day, believes that the mood — even on "green emotion" days such as this — shifted irrevocably because of the September 11, 2001, attacks. "What has changed is terror and that has changed minds, he said. "Sinn Fein had been treated as heroes on Capitol Hill for years with republicanism intertwined is some minds with the American War of Independence." Although he did not want to be drawn into the row over Mr Adams's right to raise money in the US, he suggested that last year's St Patrick's Day snub for Sinn Fein had a profound effect.

Mr Hain has held talks with Mr Bush, as well as Mitchell Reiss, the President's special envoy on Northern Ireland, and Bertie Ahern, the Irish Prime Minister, over plans due to be unveiled next month for restoring powers to the devolved Stormont Assembly, which was suspended in 2002. Ian Paisley's Democratic Ulster Unionists still want to delay, he said, while the nationalists "want to jump back in; we need to find a bridge between them". A proposal for phased reintroduction appears most likely.

"We're now entering the most important period since the Good Friday agreement in terms of people having to make their minds up," he said. But Mr Hain also emphasised that the US remained a central component in the peace process.
Posted by: lotp || 03/19/2006 00:00 || Comments || Link || E-Mail|| [6475 views] Top|| File under:
India-Pakistan
Concern over 'atomic waste dumping' in Pakistani tribal area
DERA GHAZI KHAN, March 18: Residents of Baghul Chur tribal area are concerned at the "unsafe dumping of atomic waste" in the area. Speaking at a news conference on Saturday, representatives of Mubarki union council Khan Nazir Ahmed, Yaqoob Shah and Hafeezullah Shah demanded that atomic waste be removed from their land as it was causing harm to humans, animals, water and soil.

They told the press that they had already lodged an application with the sessions court seeking preservation of atmosphere, land, water, human and animal health of the area of Mubarki Tuman Leghari. The D&SJ had sent the application to the Law, Justice and Human Rights Commission, Islamabad.

They claimed that as many as 400 drums of atomic waste and other material were lying in the open.

Mining for uranium was started in Baghul Chur in 1977 and the project ended in 2000. The Atomic Energy Commission had asked the political assistant to dispose of the building established in Bagul Chur.

"The authorities concerned did not take required safety measures while winding up the project," they claimed.

Political assistant Tariq Bokhari said there were some stores in Baghul Chur but rejected claims of their adverse affects.
Posted by: john || 03/19/2006 09:52 || Comments || Link || E-Mail|| [6462 views] Top|| File under:
India to ask Interpol for arrest of militants
India is set to ask Interpol to issue international arrest warrants for militant commanders it claims Pakistan is harbouring, sources said on Saturday. New Delhi is preparing a list of militant leaders to seek their extradition to India, where they will face criminal proceedings. Included on the list are: United Jihad Council chief and Hizbul Mujahideen supremo Syed Salahuddin, Jaish-e-Muhammad chief Maulana Masoor Azhar and al-Umar chief Mushatq Ahmad Zargar.

India accuses them of carrying out cross-border terrorism in Jammu and Kashmir from a Muzaffarabad-based safe haven. Official sources confirmed that the Indian Home Ministry had decided to approach Interpol in the wake of Islamabad's denial that the militants are residing in its territory. India is set to seek Red Corner Notices to force Pakistan's Federation Investigation Agency (FIA) to arrest the leaders.
Posted by: Fred || 03/19/2006 00:00 || Comments || Link || E-Mail|| [6468 views] Top|| File under:
Osama was eager to see Sharif as premier: Qazi
LAHORE: Osama Bin Laden, the chief of Al Qaeda, was eager to see Nawaz Sharif as the prime minister of Pakistan, Qazi Hussain Ahmed, the Muttahida Majlis-e-Amal (MMA) president and Jamaat-e-Islami (JI) chief, has said. In an interview with daily Jang's Sunday Magazine, Qazi said that Bin Laden visited Mansoora and was willing to buy parliamentarians' loyalties to ensure Nawaz Sharif's election as prime minister. Bin Laden said that if there was a way to buy votes, he was willing to pay for them, Qazi said. "He was a big supporter of Islami Jamhoori Ittehad and Nawaz Sharif," he said.

The JI chief said that he met Bin Laden several times, adding that he (Osama) visited the JI headquarters in Mansoora. Qazi said that bin Laden was also interested in a deal with the JI, which he (Qazi) declined. He said that a delegation sent by Bin Laden visited Peshawar to meet him (Qazi), adding that they wanted co-operation from the JI, but we declined the request. "We refused on the grounds that we could not make any agreement with someone who did not have a homeland and who was himself unsafe in Afghanistan. He said Bin Laden was not responsible for 9/11 as such an act was beyond him.
Posted by: Fred || 03/19/2006 00:00 || Comments || Link || E-Mail|| [6462 views] Top|| File under:
Timing of Danish PM's visit in April 'not optimal' -- India
Something's *wrong* with the world when the Hamas chief can globetrot while Denmark's PM gets the cold shoulder...

New Delhi has told Danish Prime Minister Anders Fogh Rasmussen to defer his visit to India till autumn as the government feared massive demonstrations by Muslims and other groups over blasphemous cartoons of Prophet Muhammad (SM), reports UNB. The Indian Foreign Office quietly told the Danish government to reschedule Prime Minister Rasmussen's trip, which was to take place from April 2 to 7. Though the proposal for postponing the visit was made by the Indian government, Denmark accepted it without any hesitation as it agreed that circumstances were not conducive to the high-level visit at this juncture. Official sources said that cancellation of the visit did not cause any diplomatic row because it became easier to call off because the itinerary was not officially announced.
Posted by: Seafarious || 03/19/2006 00:00 || Comments || Link || E-Mail|| [6462 views] Top|| File under:
Iraq
Al-Qaeda statements on Iraq
"We refuse completely to participate [in the political process], because it ultimately benefits the occupiers, their followers and their agents. Their wicked aim is to attack Islam and humiliate its people, steal their wealth and support the Jews. . . . We will take revenge against all government figures or anyone related to it or supporting it, because it is a government of unbelief. I swear by Allah that if ever my father dealt with it -- or my mother, brother, sister, cousin or my son, and everyone who is related to me -- I shall cut his throat and I will not be sorry. . . .

". . . Practically and security-wise, we control all cities of Iraq and we challenge [Prime Minister Ibrahim] al-Jafari and all who claim that there is a government in Baghdad or any other city in Iraq to go out in the streets or remove the fortifications surrounding them and bring their families from outside Iraq to live in a normal way here. We have succeeded in placing them in a prison, like in the Green Zone. Even that is not safe anymore and is bombed every day. . . . We, meanwhile, are free to go everywhere in any city and choose our targets . . . .

". . . Be sure that the American Army is living now in a swamp of blood and is suffering a state of collapse. Also, the government forces are corrupt and falling apart psychologically. It will flee and soon, as the Americans announce the withdrawal of their forces, and this will happen very soon, Allah willing. The battle of Iraq will be the beginning of other battles in the area to topple the idols allied with Satan."

--Abu Hafsa al-Ansari, chief aide to al-Qaeda leader Abu Musab al-Zarqawi, in a Feb. 23 interview with the Lebanese magazine al-Watan al-Arabiya

"How many times have a few people overcome plenty of people? . . . America has failed in three years to defeat a few hundred mujahidin, and its disgrace is very big. The most powerful army in the world . . . equipped with very sophisticated weapons . . . has failed to control very limited numbers of [mujahidin]. Oh my God, how is that?

". . . It is Allah's work. It is this great religion with all its greatness . . . facing barbarism in its lowest form. They are Allah's people facing Satan's people. . . . it is the mujahidin versus the mercenaries. . . . it is the weapon of faith versus the arsenal of destruction."

--From a document issued by the Global Islamic Media Front, an al-Qaeda mouthpiece

"We repeat our call to the Muslim people to understand the nature of the battle; they should know the identity of their enemies and what to do with them. We must put our efforts into supporting jihad and the mujahidin, because they are the fence that pushes away the power of the scum and keeps the Muslims safe. All of us know that the Shiite attack on the Sunni sections has been stopped. . . . What stopped it was the unity of the Sunni people with their sons, the mujahidin. . . .

"The mujahidin revealed the truth of the Shiites early. . . . Blood was shed and women dishonored, mosques burned and massacred, the Koran was desecrated by burning, tearing and kicking. They will pay a high price for it, so the Shiites will have only themselves to blame."

-- March 14 statement by the Mujahidin Shura Council, addressing the Sunni people of Iraq
Posted by: Dan Darling || 03/19/2006 00:27 || Comments || Link || E-Mail|| [6460 views] Top|| File under:
Iraqi Insurgents Who's Who
Long considered a fragmentary and disorganized collection of groups with varying tactics and aims, Iraq's insurgency is showing signs of increasing coordination, consolidation and confidence, those who study it now say. There is no consensus on the precise number of insurgent fighters, but estimates range from a few thousand to more than 50,000. The vast majority of insurgents, probably more than 90 percent, are believed to be Iraqis from the Sunni minority group that largely ruled the country before the fall of Saddam Hussein. But U.S. commanders say that most of the deadliest attacks, and particularly suicide attacks, are committed by foreigners from a range of neighboring countries, including Jordan, Syrian, Saudi Arabia, Egypt and Sudan.

The formation of the Mujahidin Shura Council , announced on Jan. 21, was a sign of the once-diffuse insurgency's consolidation around the leadership of a few large, powerful groups. It brought together the foreign-backed network of al-Qaeda in Iraq, led by Jordanian Abu Musab al-Zarqawi, and several smaller, Iraqi-led groups. The council's head was said to be an Iraqi, a move made to counter the image of al-Qaeda as dominated by Arabs from elsewhere in the region. This appointment may be little more than a public relations move. The group's tactics include attacks carried out with bombs, small arms and mortar against Iraqi and American soldiers, as well as, increasingly, Iraqi civilians, most of them Shiites. Two of its "brigades," or affiliates, (the bin Malik and the Al-Ansar) are devoted solely to suicide attacks. Another, the Omar Brigade, is said to target only members of the Badr organization, a feared Shiite militia.

Ansar al-Sunnah , which means "partisans of the law," is an offshoot of a group called Ansar al-Islam, which was formed in Kurdistan but has not been heard from in many months. The vast majority of its leaders and foot soldiers are Iraqi Sunnis who adhere to a strict, fundamentalist form of Islam called Salafism, which calls for a return to the practices of early Muslims and has gained radical expression throughout the Arab world. Their tactics -- including lethal suicide attacks -- and religious underpinnings are similar to those of al-Qaeda, but the two groups are considered bitter rivals for influence within the insurgent community. Among their best-known attacks was a roadside bomb blast that killed 14 Marines and an interpreter in August, the deadliest such attack of the war.

The stated goal of the Islamic Army in Iraq is to drive the U.S. military out of Iraq. Comprised almost entirely of Iraqi Sunnis, including many still loyal to Saddam Hussein's regime and Baath Party, it is considered more nationalistic than religious in motivation. As many as three-quarters of its attacks, which include improvised bombs and kidnappings but not suicide attacks, are conducted against U.S. forces and non-Iraqi contractors. It often releases video footage of its operations. The group publishes a monthly magazine called al-Fursan and has denied rumors circulating last summer that it was in discussions with Iraqi officials about laying down its weapons. Its members reportedly include a sniper named "Juba," who gained a cult following when he was said to have killed several American soldiers in Baghdad last summer and fall.

There is some discussion as to whether the Islamic Front of the Iraqi Resistance , one of the most highly publicized insurgent organizations, is actually an armed group or something of a public relations organ for other groups. It maintains a frequently updated Web site and publishes a magazine called Jami, an acronym composed of its Arabic initials, which also mean "mosque" or "gathering." It has claimed responsibility for a number of attacks in and around the northern city of Mosul, Iraq's third-largest city.

Mujahidin Army : A group that has released dozens of videos of bomb, rocket and sniper attacks, most of them directed against U.S. forces. Along with the Islamic Army in Iraq, it denied reports of rapprochement talks with the Iraqi government last year. It is one of a few smaller insurgent groups that called for attacks against Danish troops in the wake of the publication by a Danish newspaper of cartoons depicting the prophet Muhammad last fall.

Muhammad Army : A group made up mostly of Iraqi former Baathists and a few foreign fighters, it claimed credit for the 2003 bombing of the United Nations headquarters that killed 23 people, including the organization's chief of mission.

1920 Revolution Brigades : This group, which has claimed responsibility for a number of high-profile kidnappings of Westerners and Iraqis working with U.S. forces, is named for the Iraqi uprising against the British after World War I. The group calls itself the military wing of the Islamic Resistance Movement, another insurgent organization.

Conquering Army : A new group that has emerged in the past two months through a series of videos released on the Internet and to regional television networks showing kidnapping victims confessing to various "crimes" such as working with American forces.

Swords of the Righteous : A previously unknown group that gained prominence by claiming responsibility, in videos, for the kidnapping of four Christian Peacemaker workers, one of whom, Tom Fox of Virginia, was found dead March 10.

Iraqi Vengeance Brigades : A little-known group that has released videos showing American journalist Jill Carroll, who was abducted in Baghdad in early January.
Posted by: Dan Darling || 03/19/2006 00:26 || Comments || Link || E-Mail|| [6463 views] Top|| File under:
US determining what to do if civil war breaks out in Iraq
America has begun making plans to deal with a civil war in Iraq, three years after the invasion that toppled Saddam Hussein.

As sectarian violence continues to claim lives every day, Donald Rumsfeld, the American defence secretary, has disclosed that United States military intelligence is holding war games to predict what might happen in such a situation.

Mr Rumsfeld's admission that "the intelligence community are thinking about this and analysing it" comes despite the White House's insistence that Iraq is not slipping into civil war.

As tomorrow's third anniversary of the invasion of Iraq approaches, the administration is under pressure to devise strategies in the event of conflict.

President George W Bush and his officials have so far refused to discuss what has become known as the "Plan B" scenario, declaring that the US military will stay in Iraq until a stable, democratic government is established.

But this policy is being challenged by Congress, which last week announced an inquiry to assess the situation. The bipartisan panel of senior members has said it will "take fresh eyes on the target" and recommend a course that would include dealing with civil war.

The Democratic senator Joe Biden said the inquiry would "not only look at the situation as it exists now, but look at potential alternatives based on a Plan B or a Plan C, depending on what happens on the ground".

There are signs that the internal strife, that has affected much of central and southern Iraq, may be spreading. Last week, rioting broke out in the Kurdish-controlled north, until now free of violence. A teenage boy died when security forces fired at a crowd of about 7,000 protesting at alleged government corruption. The rioters also destroyed a monument to 5,000 Kurds killed in a gas attack on Halabja in 1998.

New fighting flared north of Baghdad last Saturday as a joint US-Iraqi force scoured the Sunni Muslim heartland in the third day of a counter-insurgency operation. Iraq's government claimed that the operation - during which three US soldiers have died - captured suspects in the killing of a prominent journalist.

But Iraq's own national security adviser, Lt Gen Wafiq al-Samaraei, urged the Americans to loosen their security net around the Sunni-dominated city of Samarra, and complained that too many "innocent" young men were being rounded up.

The White House has meanwhile dismissed Iran's offer of talks to discuss Iraq as "a stunt" to divert attention from the country's nuclear programme. The talks were first proposed by the US last year but had been ignored by Teheran until now - the week in which the United Nations Security Council is due to discuss the programme.
Posted by: Dan Darling || 03/19/2006 00:24 || Comments || Link || E-Mail|| [6473 views] Top|| File under:
Iraqi politician: 'US raid untimely'
An Iraqi politician has criticised a highly publicised US-led assault, saying it will send a discouraging signal at a time when leaders are seeking a political solution to the country's woes.


It comes right after a revered mosque is boomed by bad guyz trying to set off a civil war. I wouldn't call that untimely, at least not if I was on our side.

Saleh Mutlak said: "This large operation that used airplanes is sending a signal to parliament and Iraqis that the solution is military and not political."


You answer political moves with political moves. Answer gunfire with gunfire.

The offensive comes at a time when Zalmay Khalilzad, the US ambassador to Iraq, has been mediating to narrow differences among Iraqi politicians still struggling to form a government three months after parliamentary polls. The US military said that 50 people had been detained and 30 remained in custody as a result of "Operation Swarmer", which began on Thursday, would last several days.


Snagging bad guyz just exacerbates tensions, y'know. Better to just leave 'em alone...

The Pentagon released video footage to news organisations of soldiers being flown in helicopters to landing zones northeast of Samarra, 100km north of Baghdad, where the bombing of a Shia shrine last month prompted fears of civil war.

Message to the local Sunnis of whom Mutlak is a leader.
Posted by: Fred || 03/19/2006 00:00 || Comments || Link || E-Mail|| [6459 views] Top|| File under:
Israel-Palestine-Jordan
State prosecutor: Israel has right to try Ze'evi killers
Israel has the authority to try the murderers of former minister Rehavam Ze'evi, State Prosecutor Eran Shendar concluded yesterday after consulting with other senior legal officials. Five suspects in Ze'evi's murder were among the six wanted Palestinians seized by Israel from the Jericho jail on Tuesday.

Although some of the suspects have already been tried by the Palestinian Authority, Shendar and his colleagues concluded that the prohibition against "double jeopardy" does not apply in this case. "Israel's position is that Israel, and not the Palestinian Authority, had sole authority to try Minister Ze'evi's murderers," explained Attorney General Menachem Mazuz.

Justice Ministry officials also believe it would be preferable to try the men in a civil rather than a military court. Mazuz explained that his office is still examining all the relevant material to ensure that it has sufficient evidence to indict the five; only after that review is completed will he decide whether and where to try them.

Meanwhile, B'Tselem and Physicians for Human Rights yesterday urged Military Advocate General Avihai Mandelblit to investigate "infringements of the detainees' dignity" during the army's raid on the Jericho jail. The organizations complained that the arrested men were humiliated when photographs of them emerging from the jail in their underwear, in compliance with the soldiers' orders, were aired and printed by media outlets worldwide.

Posted by: Steve White || 03/19/2006 00:00 || Comments || Link || E-Mail|| [6464 views] Top|| File under:
Hamas delegation headed by Mishal arrives in Yemen
A delegation of the Islamic Resistence Movement of Hamas, headed by its politburo chief Khalid Mishal, arrived here on Saturday for a three-day visit. The visit is part of a fund-raising tour of a number of Arab and Islamic states the delegation is undertaking to beg for cash inform officials in these states of the latest developments on the Palestinian scene, Mishal told reporters upon his arrival. Mishaal is expected to apprise Yemeni officials of the endeavors taken by Hamas to form a new Palestinian government which might be announced some time today, said Hamas representative in Lebanon Osama Hamdan. The Hamas delegation might also discuss with Yemeni officials the political and economic and social make-up of the new Palestinian government, Hamdan was attributed as saying today by the Yemeni newspaper Al-Thowra. Hamdan further indicated that Hamas hoped that the next Arab summit meeting would endorse issues elicited by Hamas for the benefit of the Palestinian people.
Posted by: Seafarious || 03/19/2006 00:00 || Comments || Link || E-Mail|| [6459 views] Top|| File under:
Abbas to accept Hamas cabinet lineup
The Palestinian president will accept Hamas' cabinet line-up, but will press the group to make changes to its government agenda, which calls for resistance by any means to end Israeli occupation, aides say. Nabil Abu Rudaina, spokesman for the president, said on Saturday that Mahmoud Abbas would not reject the cabinet because he believed he should give Hamas a chance to set up its government. "In my view, the president is not going to reject the Hamas government because he is not willing to block a government that will win a confidence vote in parliament," said Abu Rudaina.
Posted by: Fred || 03/19/2006 00:00 || Comments || Link || E-Mail|| [6462 views] Top|| File under:
Syria-Lebanon-Iran
Al-Qaeda growing in Lebanon
Worrying signs emerging from Lebanon about the growth of al Qaeda, have triggered a general unease and anxiety in security and diplomatic circles. The wave of bombings that targeted Beirut and the South and the arrest for several cells whose members have confessed to belonging to al Qaeda, in addition to Abu Musab al Zarqawi claiming responsibility for an attack on Israeli settlements using Katyusha rockets, have all heightened the fear that al Qaeda is seeking a permanent base in Lebanon. Ahmad Fatfat, the Interior Minister, said he had "impressions" that al Qaeda was seeking to increase its activity in Lebanon. Leading figures in the March 14 coalition went as far as speaking about training camps in northern Lebanon for Sunni militants.

Security sources have indicated that a number of extremists, Lebanese and Palestinian, who left for Iraq a few months ago to join the insurgency and fight against the Americans, have returned after strengthening their ties with main leaders in al Qaeda. These militants might have even received orders to return to Lebanon to engage in jihad and form a key base for al Qaeda as a basis for "al Qaeda in Bilad al Sham" (al Qaeda in Syria). These sources stressed that extremists were inclined to announce the creation of "Wilayat Lubnan" or the province of Lebanon, with members drawn from several Islamist fundamentalist organizations. The security forces' recent announcement that they had discovered a militant cell with 13 members from different nationalities, including Lebanese, supports this view. In addition, the role of these extremist groups in mobilizing Ahmad Abu Adas remains to be unclear. He appeared in a video recording and claimed responsibility for the assassination of Prime Minister Rafiq Hariri in a huge explosion on 14 February 2005.

As the Interior Minister and the authorities continue to claim that they have no reliable information about the growth of al Qaeda in Lebanon, experts have derided their remarks because "there is no ground for such a movement to grow" in multi-confessional Lebanon. They also point out that Hezbollah would not allow these groups to gain a foothold in Lebanon. Instead, they accuse Syria of exploiting this "fundamentalist front" which it once controlled through its presence in Lebanon.

Western diplomats have been observing al Qaeda's activities in Lebanon with serious attention. Sources told Asharq al Awsat the US has asked Beirut, as well as other capitals, to keep a tight rein on the movement of individuals across its borders but denied that it had offered the Lebanese authorities electronic tools to monitor the crossings.

In a report, parts of which were seen by Asharq al Awsat, a western embassy in Beirut indicated, "groups [were] sending fighters to Iraq from the Palestinian refugee camps and elsewhere" across Lebanon. It warned against the dangers of "these groups becoming loose in Lebanon", adding "It is difficult to believe that the Syrians were unaware of the activities of these groups, especially as some of them were very close to the Syrian intelligence headquarters in Anjar." The report also revealed that "Syria allowed these groups more freedom that they would enjoy in the country itself, fearing they would be exploited to "destabilize the region."

Dr. Radwan al Sayyid, professor of Islamic Studies at the Lebanese University, rejected the premise al Qaeda was active in Lebanon because Hezbollah would stand in its way. In Lebanon, he said, "We have Palestinian and Lebanese extremists and fundamentalist militants some referred to as Salafi, which espouse violence. They are divided into two groups: The first group is disorganized and its members have, for the most part, been caught and are currently languishing in Lebanese jails because they do not cooperate with the authorities. The second is under the control of Syria's security services and it is exploiting it according to its wishes. Its members are dormant and do not act unless they are ordered to do so by Syria."

However, four months ago, a new leadership emerged, "under the leadership of the head of the Popular Front for the Liberation of Palestine- General Command Ahmad Jibril in support for the Syrian security forces under the banner of "al Qaeda". They include many Arabs who came in their thousands to Syria to cross illegally into Iraq. Starting six months ago, none of them have crossed the border. Those who insist on joining the insurgency clash with the Syrian security forces. They are the ones Syria publicly announces."

"I do not believe there is such a thing called al Qaeda. What I see is the naming of Syria's intelligence services and those working with them, including some who are being naively exploited. There is a minority that is politicized and they are not unequivocally Salafis, including Hashim Minqarah who belonged to Harakat al Tawhid and was detained by the Syrians in 1985 and released in 2000 after the intervention of former Prime Minister Najib Mikati. These individuals where chased by the Lebanese and Syrian authorities and then exploited for their own benefit."

According to al Sayyid, no more than 500 Lebanese are currently cooperating with the Syrian forces, in addition to several Palestinians who he described as "enthusiastic young men who support Osama bin Laden". Al Qaeda, he said, had two main goals: a tactical aim, which is to cause trouble for the Americans and a strategic aim, which is to establish an Islamic state. In light of this, it would not be able to succeed in Lebanon "because it cannot achieve a certain reputation unless it fights Israel. This is impossible and it appears that it does not even have the intention to attack Israel." He described the current developments as the acts of a number of enthusiastic men and a general atmosphere controlled by the Syrians.

Home to some 80 thousand Palestinian refugees, the Ain al Hilweh camp, on the outskirts of the southern Lebanese city of Sidon, lies outside the control of the Lebanese government. According to media reports, it is the main center for al Qaeda in Lebanon, with the extremist Asbat al Ansar (the League of Partisans) group joining forces with al Qaeda. It is certain that this group is the main source of Palestinian fighters in Iraq but it has yet to pledge publicly allegiance to al Qaeda, perhaps because it does not want to embarrass other Palestinian factions. Its statements announce the deaths of fighters in Iraq and the muezzins around the camp have "celebrated" the announcements of fallen fighters in Iraq.

Inside Ain al Hilweh, one clearly notices the presence of an Islamist current sympathetic to the Iraqi insurgency. Some vendors hang the portraits of the deposed Iraqi president Saddam Hussein in their shops publicly announce their allegiance to "Sheikh Osama", or Osama bin Laden, whom they see as a "great Islamic leader". The internet is the main communication tool between al Qaeda and affiliates. Visitors to certain Islamist websites can see pictures of "the martyrs of the camp" prominently displayed.

When Ziad al Jarrah was named as one of the September 11 2001 hijackers, his family who live in the western Bekaa valley, refused to believe he was guilty and, instead, accused the CIA of drumming up charges against him. In the wake of the attacks, politicians and the inhabitants of the region adopted a unified position and denied any links between Ziad and al Qaeda. However, unanimous tip offs to the media painted a different picture: Ziad has traveled to Afghanistan from where he returned a different person. A number of stories later emerged about the popular support al Qaeda was said to be enjoying in the area.

The first real discussion of the presence of Islamist extremists in Lebanon with foreign ties took place in 1998 when unknown assailants murdered 4 Lebanese judges in Sidon. In 2000, the army clashed with Islamist militants in al Dinniyah, east of Tripoli in north Lebanon. Afterwards, the star of Abu Mihjin, founder of Asbat al Ansar, rose quickly. He mysteriously disappeared from Ain al Hilweh and it was claimed he had moved to Iraq, prior to the US led invasion in 2003, to join al Qaeda in Iraq. His group continues to send fighters to join the insurgency against what they refer to as "the Crusaders and the rejectionists". In 2003, a militant cell, which planned to bomb and target foreign embassies across Lebanon and to train men to send them to Iraq through Syria was uncovered. Lately, it was announced that two new cells with links to al Qaeda were discovered in Beirut and Sidon.
Posted by: Dan Darling || 03/19/2006 00:11 || Comments || Link || E-Mail|| [6464 views] Top|| File under:
Oil groups shun Iran over fears of embargo
That oil-power thing cuts both ways, Ahamadi baby. Them what lives by the threat of oil cutoffs can go into the red when the green stops flowing, if you know what I mean.
Posted by: lotp || 03/19/2006 00:00 || Comments || Link || E-Mail|| [6463 views] Top|| File under:
UNSC close to agreement on Iran statement
UNITED NATIONS: The Security Council is inching toward agreeing a revised Franco-British draft urging Iran to suspend uranium enrichment, diplomats said on Friday as China suggested that Tehran be given up to six weeks to do so.

The 15-member council met for over one hour Friday to review the revised text, which incorporated comments made by members after a series of informal sessions earlier this week. Members agreed to meet again Tuesday after getting reactions from their capitals. "The response we got from our colleagues today suggests that we are pretty close to where they wanted us to be," Britain's UN envoy Emyr Jones Parry told reporters. "Our wish remains that the council should act expeditiously on this text and send the clearest possible signal (to Tehran) to reinforce the activities of the (International Atomic Energy Agency) Agency," he added.

French Ambassador Jean-Marc de La Sabliere also said he was "encouraged by the reaction" to the revised text, which he noted was "getting a lot of support". "We are not very far now from the end of the discussion," the French envoy said, adding that the co-sponsors were awaiting reactions from other members' capitals to the text. "I hope the reactions will be positive."
Posted by: Fred || 03/19/2006 00:00 || Comments || Link || E-Mail|| [6462 views] Top|| File under:
Tehran's Tater Talk
Iran held secret talks with Shia militant leaders from Iraq and Lebanon only days before the country's nuclear negotiators threatened America with "harm and pain", independent sources in Teheran have revealed.

The Iraqi firebrand cleric, Moqtadr al-Sadr and the chief of the armed Shia group Hizbollah in Lebanon, Hassan Nasrallah, held separate consultations with leading officials in Teheran.

Al-Sadr commands thousands of fighters in Iraq, with the power to destabilise further the country and target British and American troops, while Hizbollah's missile-wielding fighters are stationed on Lebanon's southern border with Israel. The revelation of their visits to Teheran has stoked fears that Iran's Shia clerical rulers are drawing up plans to wage a co-ordinated proxy war, using foreign Shia militias, in the worsening dispute with the West over its nuclear ambitions.

In a statement 10 days ago to the International Atomic Energy Agency, Iran said that America could inflict harm and pain, before adding: "But the United States is also susceptible to harm and pain."

On Friday, Ali Larijani, a leading Iranian nuclear negotiator, said: "Iran has chosen the path of resistance till achieving full access to nuclear energy, because we consider it a legitimate right." Iran insists that its nuclear plans are for peaceful purposes, a claim disputed by the United States, which fears that Teheran is developing nuclear weapons.

The visits of al-Sadr and Nasrallah to the Iranian capital went unmentioned in state-controlled media, but were reported on the Iranian expatriate internet site, roozonline, widely regarded as a reliable source of information from inside the tightly controlled Iranian regime.

While Iraq and Lebanon are home to the most powerful Shia militias, the voice of Iran's ruling clerics also holds sway with Shia minorities and Iranian communities in Bahrain, Kuwait, Saudi Arabia and the United Arab Emirates. Its capacity to destabilise the Middle East also extends to the West Bank and Gaza Strip.

Posted by: Nimble Spemble || 03/19/2006 00:00 || Comments || Link || E-Mail|| [6462 views] Top|| File under:
President Lahoud vows to stay on
Lebanese President Emile Lahoud said on Saturday he would not yield to mounting pressure to resign and that he is protecting the constitution. "I will not meet their demand and leave office. They can only oust me if the constitution states I am accused of treason or if I have violated the constitution, two things I have never committed," he said in an interview with Al-Jazeera television on Saturday.

Lahoud said most of the politicians calling for his resignation had spent their careers in the Syrian camp, and challenged them to hold new elections if they were confident of keeping a parliamentary majority they won last summer. "If they do not fear anything let them call for early elections and let the new deputies elect their new president. Or if they want, let them hold a referendum and see who the people would choose as their new president," he said. "The weapons of the resistance should exist until the Arab-Israeli conflict comes to an end and the Palestinians return to their homeland," Lahoud said.
Posted by: Seafarious || 03/19/2006 00:00 || Comments || Link || E-Mail|| [6465 views] Top|| File under:
Terror Networks
The invention that makes al-Qaeda rich
When the British police raided the homes of the terrorists, the evidence was plentiful: Travel documents hidden in a baby walker, videotapes of Osama bin Laden speeches and in the wardrobe, a stack of pamphlets titled Jihad and Preparation.

It was the morning of Sept. 25, 2001, and the anti-terrorism squads had just raided two homes in a working-class district of Leicester, U.K., a neighbourhood of terraced, red-brick homes, dominated by immigrants. The arrests were supposed to be the final kick at a crumbling terrorist cell and bring down one of its ringleaders.

But, like so many people before them, it took the police some time before they recognized the genius of this operation.

Continued on Page 49
Posted by: Dan Darling || 03/19/2006 00:09 || Comments || Link || E-Mail|| [6462 views] Top|| File under:
Who's in the News
91
[untagged]
Bookmark
E-Mail Me
The Classics
The O Club
Rantburg Store
The Bloids
The Never-ending Story
Thugburg
Gulf War I
The Way We Were
Bio
Merry-Go-Blog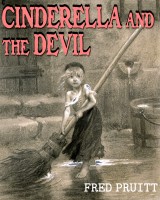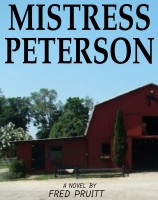 On Sale now!


A multi-volume chronology and reference guide set detailing three years of the Mexican Drug War between 2010 and 2012.

Rantburg.com and borderlandbeat.com correspondent and author Chris Covert presents his first non-fiction work detailing the drug and gang related violence in Mexico.

Chris gives us Mexican press dispatches of drug and gang war violence over three years, presented in a multi volume set intended to chronicle the death, violence and mayhem which has dominated Mexico for six years.
Click here for more information


Meet the Mods
In no particular order...


Steve White
Seafarious
Pappy
lotp
Scooter McGruder
john frum
tu3031
badanov
sherry
ryuge
GolfBravoUSMC
Bright Pebbles
trailing wife
Gloria
Fred
Besoeker
Glenmore
Frank G
3dc
Skidmark
Alaska Paul



Better than the average link...



Rantburg was assembled from recycled algorithms in the United States of America. No trees were destroyed in the production of this weblog. We did hurt some, though. Sorry.
18.207.250.137

Help keep the Burg running! Paypal: