Afghanistan
Pakistan needs to target Taliban, says Abdullah
Pakistan needs to do more to combat Taliban elements on its territory, said Afghan Foreign Minister Abdullah Abdullah here Monday. Pakistan's efforts against Al Qaeda have been much appreciated but it needs to treat the Taliban the same way, Abdullah said, during a talk at the conservative Heritage Foundation think tank here.

Extremist elements in northwest Pakistan are recruiting, training and sending groups of Taliban to Afghanistan, he said. "We don't make a distinction between foreign Al Qaeda, or Talibans who are involved in terrorist action. That is what is expected so we try to convince (Pakistan) that this is in their best interest," he added. "In many areas of our relations there have been a lot of progress in the past four and a half years. In the security field, we need to work more together. If everybody believes that there are some training camps there in Pakistan, those are not doing good for anybody. Those are sources of instability and terror. If we all know that the leaders of Taliban there, that they are active, acting behind what is happening in Afghanistan - it will have implications for all of us in the region."
Posted by: Fred || 03/21/2006 00:00 || Comments || Link || E-Mail|| [291 views] Top|| File under:
Africa Horn
Hillary Clinton to Bush: Send Military to Darfur
2008 presidential hopeful Hillary Clinton, who says she was misled into voting for military intervention in Iraq, now wants the U.S. Air Force to lead an international coalition to stop the genocide in Darfur.

I think Special Forces would work better, but who am I to question the wisdom of her Highness

Mrs. Clinton, whose husband did nothing to stop the 1994 Rwandan genocide, sent a letter to Bush on Thursday where she urges:

"The United States can and must do more." Clinton then adds helpfully: "Below are 13 ways in which you can take action."


1. Convene a meeting of world leaders to address the crisis in Darfur.
2. Appoint a Presidential Envoy to Sudan.
3. Lead the U.N. Security Council in authorizing a peacekeeping mission in Darfur
4. Support the African Union.
5. Enforce the no-fly zone
6. Lead the U.N. Security Council in enforcing Resolution 1591
7. Lead the U.N. Security Council in enforcing Resolution 1564
8. Ensure that the U.N. Security Council listens to the experts.
9. Stop the violence from spreading into Chad
10. Call publicly for better behavior from Khartoum.
11. Work with the U.N. Security Council to address attacks by rebel groups in Darfur
12. Plan for reconstruction in Darfur
13. Support reconstruction in southern Sudan


The letter, posted to Hillary's official Senate web site, says Bush should "convene, without delay, a meeting between leaders of the United Nations, the North Atlantic Treaty Organization (NATO) and the African Union, and other interested world leaders, to map out an action-plan for Darfur."

Among the actions Hillary wants Bush to take: "Immediately enforce the ban on offensive overhead flights in Darfur that was established by Security Council Resolution 1591." Mrs. Clinton cited the expert military opinion of Sen. Joe Biden, who claims a U.S.-led coalition of the willing could enforce the no fly zone with "no more than 12 to 18 fighter planes and a handful of AWACs."

Add a dozen A-10s for ground attack and you got a plan. Oh, that's only if you plan on using them.

"Our continued failure on this issue is unacceptable," she declared.
Posted by: Steve || 03/21/2006 09:00 || Comments || Link || E-Mail|| [307 views] Top|| File under:
Crime is a major obstacle to law enforcement in Kenya
Crime in the Kenyan capital is so rife that the city is famously known as "Nairobbery" -- a pun on what is seen as a serious obstacle to attracting foreign investors and lifting the country out of poverty.

"We are living in dangerous times," the Sunday Standard newspaper said in a recent report on crime, showing how people felt east Africa's richest country had become more risky.

The signs of a society struggling to contain robberies, murders and rape are evident everywhere in the sprawling capital of roughly 3.5 million people which is east Africa's main commercial hub and home to one of the continent's largest slums.

Private security guards stand outside banks and shops, people in the well-off suburbs live behind high walls and electric fences, visitors are told not to go out after dark.

Rape has become so common that billboards warn against "human beasts". Almost everybody has a tale of being a victim of crime or knows someone who has and local media run daily stories about armed robberies, carjackings and gun battles between police and armed gangs in broad daylight.

Paul Andre de la Porte, who heads the United Nations Development Programme in Nairobi, said crime was more of an obstacle to private sector inflows than corruption, which has dominated headlines with high profile figures accused of being involved in multimillion dollar scams.

"If we could get rid of the level of insecurity that we have in Kenya, that would be a major breakthrough for its socio-economic development," de la Porte said.

The economy -- helped by booming tourism -- has picked up since President Mwai Kibaki won power in 2002, growing by some five percent last year from an average of two percent in the late 1990s under his autocratic predecessor Daniel arap Moi.

But critics say it still underperforms partly due to the government's failure to deliver on promises to root out graft and violent crime, and fix poor roads and other infrastructure.

The most recent comparative statistics show that Kenya received less in crucial foreign direct investments than its poorer neighbours Uganda and Tanzania -- $46 million (26 million pounds) in 2004 compared to $237 million and $470 million respectively.

Apart from deterring investors, analysts say insecurity can also hurt existing firms by pushing up costs and restricting operations. Many businesses close early in Nairobi where owners swiftly pull metal grills over windows to protect goods.

Merchant International Group, a London-based consultancy which measures investment risk by assessing 10 criteria, gave Kenya a worse grade than many other African countries, in part reflecting its problems with corruption and organised crime.

Despite being one of sub-Saharan Africa's most developed and stable countries, Kenya received the same overall rating for this year's first quarter as volatile Ivory Coast, while Sudan was judged to be slightly less risky, despite violence in its Darfur region.

"We consider there is an insecure climate in terms of foreign investors operating in the country," said Rashna Writer, head of the consultancy's global risk department.

A United Nations study last year said crime was a key factor in preventing countries across Africa from rising out of poverty. It listed the high proportion of young, unemployed people, glaring income inequalities and rapid urbanisation as reasons for high levels of violent crime.

Samuel Mwaura Waweru, chief executive of the Kenya Private Sector Alliance business lobby group, said things were not as bad as some believed in Kenya but added there was a problem.

"Poor security scares away potential investors, they don't come," he said. "It impacts negatively on the existing investors because they have to try and make up for security deficiency in-house, which is expensive."

De la Porte said he believed Kenya could see annual growth of at least 7-8 percent, provided the government successfully cracked down on crime and corruption and donors raised aid levels sharply to help create a better investment climate.

Police say they are making progress, with figures showing a 12 percent fall in overall crime last year, but some critics say they see little sign of this on the ground.

"Considering the mounting reports of rape, robberies, murders, carjackings, ethnic clashes, arson and other crimes, that assurance rings hollow," the Nation daily said in an editorial.

Kenyan and foreign aid agencies said in a report last year that rape, incest and indecent assault had increased fourfold in the country of 32 million people over the past four years.

A recent travel warning from the United States -- whose Nairobi embassy was the target of a deadly bombing attack in 1998 blamed on al Qaeda -- also underlined security threats.

"In addition to the terrorist threat, there are increasing incidents of criminal activity ... especially after dark," the State Department said in December's statement.

Such language irritates Waweru, who says the situation has improved and that it is worse in many other countries.

"Kenya has one of the best security records for tourists, yet in spite of that the country is presented as having a security crisis," Waweru said. "Because of that perception the potential investors are discouraged."

His words were echoed by businessman Bhupen Gala, owner of a textile business that employs about 200 people.

"It is not so bad. I've not seen a single robbery on this road," Gala said in his shop in central Nairobi where he sells clothes made at a plant on the outskirts of the city.

"Red tape is a bigger obstacle than robberies."
Posted by: Dan Darling || 03/21/2006 00:29 || Comments || Link || E-Mail|| [300 views] Top|| File under:
Fahd al-Farraj's will posted online
The will of Commander Fahd bin Farraj Al-Jweir Al-Farraj, one of the commanders of the Al-Qaeda organization in the Arabian Peninsula.

Fahd Al-Farraj in training in the Arabian Peninsula.

The Battar Camp.

Drive the polytheists out of the Arabian Peninsula

Fahd Al Farraj: "I want to clarify and to reiterate the goals we wish to accomplish, with Allah's help, and to respond to some doubts about the mujahideen, raised by the scholars of evil, who level such accusations against them. First of all, the goal of our jihad is to elevate the word of Allah, to drive the polytheists out of the peninsula of Muhammad, to apply his law in all aspects of life and on all people, and to remove injustice from our oppressed brothers everywhere."

"To all the Muslim peoples wherever they may be, I say: How long will you remain silent? How long will you accept this humiliation and degradation? How long will you continue to be ruled by the law of the tyrants, yet remain silent? Where is your Islam? Where is your worship of Allah? Islam is not a religion in name only - it is a religion of faith and action. The Crusaders, the Hindus, the Zoroastrians, and their apostate helpers rule and control you and your brothers. They are fighting against your religion, and are fighting you in your livelihood. They are violating your honor, yet you remain silent. Have your humiliation and degradation brought you that low? Would you agree to become apostates, Jews, or Christians? Would you agree to abandon the religion of Islam?"

"I ask every Muslim on the face of the earth: Would you agree that one of these infidels enter your home, and violate the honor of your sister, your mother, or your daughter? Of course you would not. The women in Palestine, Iraq, Afghanistan, Chechnya, Indonesia, Kashmir, and the Philippines are our sisters, our mothers, and our daughters. I am amazed how you can continue to sleep undisturbed, while your brothers are being killed, and the honor of your sisters is being violated. Awaken from your slumber, and support your oppressed brothers. Fight for the sake of Allah, and you will receive one of the two good things: victory or martyrdom."

"To the security forces, I say: I am amazed at you. When you are told to wage jihad, you cling to this world. But when [Saudi Interior Minister Prince] Naif Bin Abd Al-'Aziz tells you to sell your souls to his government and to fight for his sake, and to defend the Americans, in exchange for 3,000 riyals and hell - you are willing to sell your souls cheaply. Have you stooped so low? Are your souls worthless for you? He calls you 'martyrs of duty,' but think what you will say to Allah if you meet him, after having killed a mujaheed who fought for the sake of Allah, in order to defend the Americans, or if he killed you when you were defending the tyrants. Stop working for the tyrant, and join the mujahideen, otherwise - you know full well who the mujahideen are, and what they have prepared for those who stand in their way."

"To the Saudi government, I say: All I say to you is what the Prophet Muhammad said to the infidels of Qureysh, when he was alone: 'I have brought slaughter upon you.' By Allah, your kingdom will come to an end. The mujahideen will defeat you. Do you know why? Because Allah supports us, and no one supports you. Do you know why? Because Allah said in the Koran: 'If you support Allah, He will support you,' and we trust and believe in the promise of Allah. If you only knew what our young men have in store for you, you would be busy arranging your escape from this peninsula."

"To the Americans, I say: Get out of the peninsula of Muhammad, and all the lands of the Muslims, and stop supporting the Jews in Palestine and the Christians in the lands of the Muslims. Otherwise, you will encounter only death, destruction, and explosions."
Posted by: Dan Darling || 03/21/2006 00:21 || Comments || Link || E-Mail|| [315 views] Top|| File under:
Bangladesh
4 madrasa boys held for killing 11-yr-old boy
Sylhet police arrested four students of Fatehpur Madrasa in Sadar upazila early Sunday in connection with the killing of an 11-year boy of the same madrasa. The arrestees are Sarwar Alam, 18, Asaduzzaman, 17, Mujibur Rahman, 17 and Layek Miah, 18.

The victim Belal Hossain, a student of class six, went to join a Waj Mehfil in the madrasa on Saturday night and never returned home. Later locals learned Sarwar had called him out of the Waj Mehfil on that night. They also found Belal's ID card with him and suspecting his involvement in Belal's disappearance they handed him over to the police.

Sarwar confessed to police that he along with the three had hacked the boy to death and then dumped the body into a septic tank early Sunday. Police recovered the body and sent it to the Sylhet MAG Osmani Medical College morgue for an autopsy. The arrestees confessed before a magistrate yesterday afternoon.
Posted by: Fred || 03/21/2006 00:00 || Comments || Link || E-Mail|| [288 views] Top|| File under:
Caribbean-Latin America
Chavez Again Talks of a U.S. Invasion
CARACAS, Venezuela (AP) -- Venezuelan President Hugo Chavez warned that if U.S. troops were to invade any Latin American country, "revolutionaries" from across the region would join forces to battle the Americans. Chavez's remark in a speech Monday night confirmed what many in Venezuela have long presumed: that his government would go to the aid of a close ally like Cuba in the hypothetical scenario of the U.S. sending troops. Although U.S. officials often dismiss his claims as outlandish, Chavez insists his country must be on guard to face any potential U.S. military attack. Washington also has said repeatedly it has no plans to attack Cuba.

The Venezuelan leader said the U.S. "should know that if it wants or someday decides ... to invade any of our countries - be it Venezuela, Cuba, Bolivia, El Salvador, Nicaragua, today, tomorrow or the next day - we would be there gathering together the revolutionaries to do battle with weapons in hand against U.S. imperialism." The U.S. has accused Chavez of trying to export his socialist "revolution" to neighboring countries, saying he is a destabilizing force in the region.

Chavez has responded furiously that he poses no threat, saying the U.S. is the one with a history of invading countries from Iraq to Panama. He also lashed out Monday against Washington's efforts to promote free trade deals with Latin American countries. "They're making deals with the devil," he said. Chavez argues the U.S.-proposed Free Trade Area of the Americas would help transnational companies grow wealthier at the expense of Latin America's poor. He has joined Cuban President Fidel Castro in proposing a "Bolivarian Alternative" trade pact based on socialist principles rather than free-market competition.

Cuz socialism has worked so well, er, somewhere



"I am convinced that in this century we will bury U.S. imperialism, sooner rather than later," Chavez said.

Funny, I seem to recall a Soviet leader making the same boast.


Chavez addressed an audience at the presidential palace after officials signed a deal for Venezuela to sell fuel under preferential terms to El Salvador cities governed by the Farabundo Marti National Liberation Front - a political party that in the 1980s was a rebel group fighting U.S.-backed troops.
Despite political tensions between Chavez's government and Washington, Venezuela still sells the largest share of its oil to the United States.
Posted by: Steve || 03/21/2006 08:39 || Comments || Link || E-Mail|| [421 views] Top|| File under:
Shining Path planning a comeback?
Peru's brutal rebel movement, the Shining Path, long thought to be all but extinct, is on the warpath again, boosted by an alliance with drug traffickers.

Its Maoist guerrillas almost vanished after the capture of their founder and leader, Abimael Guzman, in 1993, with only a few hundred left sheltering in remote highlands.

But those mountains are now the setting for a dramatic growth in cultivating coca to produce cocaine, and veteran fighters are now serving new masters, the drug barons.

The Shining Path once forced the whole country to its knees in a war that claimed 70,000 lives. The front line in this conflict is Aucayacu, a cradle for the insurgency in the past and centre of the cocaine trade now.

Peru threatens to reclaim its title as the world's foremost coca producer, snatched from it by Colombia in the mid 1990s.

"All the conditions are ready for a rapid expansion of the Shining Path, as happened with Colombian rebels in the 1980s," said Col Benedicto Jimenez, the policeman who caught Guzman.

Little has changed in the jungle over the years and much of it is controlled by Jose Flores, known as "Artemio", the most senior Shining Path commander still at large.

Eight policemen were killed in an ambush outside Aucayacu last December after a local police major refused to come to an "arrangement" with the drug lords.

"The Shining Path have become contract killers for drug traffickers," said a former interior minister Fernando Rospigliosi.

The ambush was followed by a police raid in which Artemio's second-in-command was killed and, in revenge, the murder last week of three suspected informers.

"Alipio", the commander of the Shining Path's other major surviving wing, commands 150 fighters from the Vizcatan mountain, a peak never conquered by the state.

His new recruits are drawn from subjugated Ashaninka indigenous Indians. He also imposes taxes on the local industries - logging and coca growing.

"In this area the Shining Path have their own drug crops and laboratories," said Gen Carlos Olivo of the anti-narcotics police. "Alipio is making serious money."

But the Shining Path's bloody reputation ensures that few are drawn to support the resurgent guerrillas voluntarily.

A former commander who would not give his name said: "Peru will never be taken in again by them."
Posted by: Dan Darling || 03/21/2006 00:55 || Comments || Link || E-Mail|| [313 views] Top|| File under:
China-Japan-Koreas
Taiwan Creates Its Own Smart Bombs
March 21, 2006: The U.S. has refused to sell Taiwan aircraft weapons that could be used to attack China. In particular, this means no radar homing (AGM-88C HARM) missiles and JDAM smart bombs. Both could be used to demolish Chinese anti-aircraft defenses. Late last year, it was agreed that refusing the HARM made some practical sense as well, because the new Chinese air defense systems (the Russian SA-10 series) has a long range radar that could detect and nail a HARM carrying aircraft, before the HARM could be launched.

To get around this refusal, Taiwan has been building their own version of the American JSOW (Joint Stand Off Weapon) Also called the AGM-154A, the Taiwanese version is called the Wan Chien. Taiwan recently made a very public announcement about Wan Chien, which was another way of sending a "don't attack us" message to China.

JSOW is basically a smart bomb with wings. That enables it to glide up to 70 kilometers from the aircraft dropping it, to a target on the ground. Range is about 25 kilometers if dropped from low altitude. JSOW also contains more elaborate fins and software that enables it to follow a specific route. Like the wingless JDAM smart bomb, JSOW uses GPS and inertial guidance (as a backup) to find its target. Like JDAM, JSOW hits within 30 feet of its aiming point. The U.S. pays about $250,000 for each JSOW. The Taiwanese could use their Wan Chien. JSOW as a form of HARM to take out the latest Chinese air defense radars, by adding additional sensors to the guidance system.

Taiwan is also building its own version of HARM, called Tien Chien 2A. JDAM technology is a lot simpler than these two other projects, and Taiwan could easily design and build its own. Refusing to sell them just costs the U.S. export sales. On the other hand, it allows the United States to tell China that it didn't sell JDAM to Taiwan, thus defusing tensions over Taiwan. In reality, of course, Taiwan can just go build their own JDAM, which they will probably do.
Posted by: Steve || 03/21/2006 09:43 || Comments || Link || E-Mail|| [424 views] Top|| File under:
N. Korea Suggests It Can Strike U.S. First
SEOUL, South Korea (AP) -- North Korea suggested Tuesday it had the ability to launch a pre-emptive attack on the United States, according to the North's official news agency. A Foreign Ministry spokesman said the North had built atomic weapons to counter the U.S. nuclear threat. "As we declared, our strong revolutionary might put in place all measures to counter possible U.S. pre-emptive strike," the spokesman said, according to the Korean Central News Agency. "Pre-emptive strike is not the monopoly of the United States."

Just remember, you never get a second chance to make a first strike

Last week, the communist country warned that it had the right to launch a pre-emptive strike, saying it would strengthen its war footing before joint South Korea-U.S. military exercises scheduled for this weekend. The spokesman also said it would be a "wise" step for the United States to cooperate on nuclear issues with North Korea in the same way it does with India.

Earlier this month, President Bush signed an accord in India that would open some of its atomic reactors to international inspections in exchange for U.S. nuclear know-how and atomic fuel. The accord was reached even though New Delhi has not signed the international Nuclear Nonproliferation Treaty. North Korea has withdrawn from the treaty.
Posted by: Steve || 03/21/2006 08:47 || Comments || Link || E-Mail|| [322 views] Top|| File under:
Europe
Neo-Nazis threaten Muslims for World Cup
THE World Cup in Germany is set to become a battleground between fascists and Muslims, an Italian member of a new European neo-Nazi movement warned.
In a statement published by Italian daily Repubblica, the member of AS Roma's notorious ultras hooligan group claims neo-Nazis across Europe met in Braunau in Austria to plan attacks against supporters from Islamic countries during the World Cup in Germany from June 9 to July 9.

"We are united. For the first time we are talking and planning together, with the English, the Germans, the Dutch, the Spanish, everyone with the same objective. At the World Cup there will be a massacre," said the Italian ultra.

"We will all be in Germany and there will be Turks, Algerians and Tunisians. The Turks, we can't stand them. In our country (Italy) there are not many, but in Germany, there are many of those guys there. They are Islamic terrorists.

"We will attack them. They are all enemies that need to be eliminated, just like the police. If we make the Roman greeting (the fascist salute) they put us in prison. We will be tens of thousands. Nothing but the English are feared."
More here
Posted by: tipper || 03/21/2006 14:00 || Comments || Link || E-Mail|| [278 views] Top|| File under:
Cartoon Hysteria Hits Wales
The Church in Wales has recalled 500 copies of its magazine featuring a cartoon caricaturing the Prophet Muhammad.

The editor has resigned after the image was published in the Church's Welsh-language magazine Y Llan.

A series of cartoons sparked violent demos after appearing in European papers earlier in the year.

The Archbishop of Wales has apologised to the Muslim Council of Wales, which accepted the "unfortunate mistake".

International protests over cartoons, first published in a Danish paper last autumn, escalated after the images were republished in Norway, France, Germany, Italy and Spain earlier this year, despite complaints by ambassadors from Islamic countries.

There were protests at Danish embassies in Europe and the Middle East, while those in Syria and Lebanon were attacked and at least five people died in Afghanistan.

The Church in Wales printed the cartoon to illustrate an article in the February edition of Y Llan - or Church in English - about the shared ancestry of Christianity, Islam and Judaism.

The drawing - which was from the French magazine France Soir - shows the Prophet Muhammad sitting on a heavenly cloud with Buddha, and Christian and Jewish deities.

He is being told "don't complain... we've all been caricatured here".

The Archbishop of Wales Dr Barry Morgan told the BBC: "The article was perfectly OK, but for some reason, the editor decided to print one of these cartoons which was a gross error of judgement.

"It no way reflects the policy of the church in Wales and when I saw it I was totally horrified.

"We recalled all the papers, I personally picked up some from some churches and they have all been pulped.

"I've unreservedly apologised to my Muslim colleagues and they've been very gracious and I've said to them this in no way reflects the policy or attitude in the Church in Wales."

Dr Morgan also personally contacted Saleem Kidwai, the Muslim Council of Wales' general secretary, to apologise and to assure him that no offence had been intended.

'Unfortunate mistake'

Mr Kidwai said he regarded the latest publication as simply an "unfortunate mistake" and said inter-faith relations were very good in Wales and need not be jeopardised by the incident.

In a statement, the Church said it was "thoroughly investigating" how the cartoon came to be reproduced.

The Bishops of the Church in Wales have already made it clear that "they regret the publication of the cartoons depicting the Prophet Muhammad in various European publications, and the offence that these have caused the Muslim community", the statement added.

Last month, a Cardiff University student union newspaper was withdrawn after it printed a different cartoon.

Gair Rhydd - Welsh for Free Word - recalled 8,000 copies, suspended its editor and issued a public apology.

It was thought the paper was the first UK publication to use any of the controversial cartoons.



Posted by: ryuge || 03/21/2006 12:28 || Comments || Link || E-Mail|| [317 views] Top|| File under:
Sweden FM quits over cartoon row (Backlash?)
Swedish Foreign Minister Laila Freivalds has resigned in a row related to cartoons of the Prophet Muhammad. She has been strongly criticised in the press after the foreign ministry ordered the website of a far-right party to be shut down. The site had been due to publish the cartoons, which sparked a furore after their initial publication in Denmark. She was also criticised over the Swedish response to the Asian tsunami, in which about 500 Swedes died.

Ms Freivalds resigned just six months before an election in Sweden, in which the ruling Social Democrats face a resurgent opposition. "It was her own decision," Prime Minister Goran Persson said after his foreign minister's announcement. He has said Deputy Prime Minister Bosse Ringholm will take over as foreign minister temporarily. Ms Freivalds was rounded on by the press when a far-right website was forced to close on 9 February, after a foreign ministry official contacted the site's hosting company. Critics said this was an intrusion on the freedom of speech.

The minister said she did not order the official to contact the company, but a later report from the ministry said she was involved in the decision.
Posted by: phil_b || 03/21/2006 06:33 || Comments || Link || E-Mail|| [313 views] Top|| File under:
Sakra's grandfather was offered governorship of Hatay
Louai Sakka, currently on trial charged with being a "top level" Al-Qaeda terror network administrator for which he is expected to receive a life sentence, is originally Turkish.

Sakka, allegedly prepared the passports for two of the perpetrators of the 9/11 attacks, and is also being held responsible for the explosions in Istanbul.

Yaser Sakka, the elder brother of Sakka who will appear in court today, came from Syria to Istanbul on March 17 and visited his brother.

Through his lawyer Osman Karahan, Yaser Sakka showed Zaman his grandfather Bekir Sakka's identity card sample taken from Hatay in 1924 and the passport his grandmother Hatica Sakka received in order to travel to Syria's capital Aleppo on 3 June 1939, together with her two children. Sakka's brother confirmed that the family was originally from Turkey.

Yaser Sakka also told that the Sakka family moved from Seydisehir Konya to Hatay during the Ottoman era.

After the Ottoman State collapsed and the Republic of Turkey was founded, their grandfather Bekir Sakka migrated to Syria.

The president of Turkey at the time, Ismet Inonu, proposed the post of Hatay governor to Sakka's grandfather to encourage the family to stay in Turkey.

According to the vital records register, Sakka's grandfather was married to two women, Rabia and Hatice, and had four children, Azime, Aliye, Mehmet and Ibrahim Halil.

Louai Sakka is the son of Mehmet Sakka who was born on 12 September 1935.

Mehmet Sakka's identity card includes information that he was registered at the county of Antakya, district of Derbuz, Page No: 269, Registration No: 5.

Sakka's father, who was engaged in commerce in Halep, owned a plastics factory in Syria. Sakka has ten brothers and sisters and was born in Halep in 1973.

Lawyer Karahan said Sakka, who will appear before the court for the first time today, will admit to planning actions against Israeli ships, but denies the allegations that he financed the bomb attacks in Istanbul.

Karahan also said Sakka will make important statements about the 9/11 attacks, CIA operations, Turkish intelligence and the UK's policy on Iraq.
Posted by: Dan Darling || 03/21/2006 00:32 || Comments || Link || E-Mail|| [279 views] Top|| File under:
Turkish Military Rejects Call to Probe General
Turkey's military yesterday rejected a prosecutor's call to investigate a top general over allegations of abusing his position and setting up an illegal group, saying the request was politically motivated. The prosecutor in eastern Van province had accused Gen. Yasar Buyukanit this month of trying to foment unrest in the mainly Kurdish southeast and harm Turkey's bid to join the European Union.

The allegations angered the military and embarrassed the government, which distanced itself from the claims and defended Buyukanit — No. 2 in Turkey's military hierarchy. "The General Staff decided there was no need to open an investigation," the military said in a statement on its website.

"Parts of this indictment went too far and had a more political than legal content, targeting some (military) personnel with the aim of eroding the general staff and weakening its will in the battle against terror," it said. The Justice Ministry has said it was investigating the prosecutor, Ferhat Sarikaya. Some media have said elements within the ruling Justice and Development Party, which has Islamist roots, secretly support the prosecutor's claims because they want to undermine the staunchly secularist Buyukanit.
Posted by: Fred || 03/21/2006 00:00 || Comments || Link || E-Mail|| [287 views] Top|| File under:
Fifth Column
Cindy Speaks!
To Joe Scarborough, MSNBC



SCARBOROUGH: And going back to the war again, though, and obviously you've been critical of the Bush administration during Katrina, but I have supported this war.

SHEEHAN: I know you have.

SCARBOROUGH: But I want to expand out on your attitude not only towards this war, but other wars. That you think that the president was evil, do you think he was a terrorist when we went into Afghanistan? And you could ask the same question regarding civilian lives about FDR during World War II.

Certainly we killed hundreds of thousands of Germans, killed hundreds of thousands of Japanese. Do you think FDR was a terrorist there?

SHEEHAN: Actually, let me talk about Afghanistan first. 9/11 was a horrible time in American history and none of us will ever forget it. But Osama bin Laden and 16 Saudi Arabians that went through—a lot of them went through Dubai to get to America, they're the ones that perpetrated that crime against America, not the people of Afghanistan and not the people of Iraq.

And George Bush reacted inappropriately to that horrible event and Osama bin Laden is still at large, and he said he would get him dead or alive. And I think you go after the criminals, you don't go after innocent people.

SCARBOROUGH: So you oppose Afghanistan. Do you think FDR was a terrorist in World War II because hundreds of thousands of Germans and Japanese civilians died during those wars?

SHEEHAN: Well, let me tell you, Joe. I'm a pacifist and I believe war is wrong. And if you look at the history, World War II happened because of World War I and the suppression and sanctions against the people of World War I. I'm a total pacifist and I think finally now, this is the 21st century and we need to stop killing each other to solve problems, especially imaginary problems.

SCARBOROUGH: All right. Cindy, we certainly disagree, but like I said before, certainly our thoughts are with you. Thoughts and prayers are with you .
Posted by: Steve || 03/21/2006 09:20 || Comments || Link || E-Mail|| [307 views] Top|| File under:
Six geezers arrested in protest
Six anti-Americanwar protesters were arrested Monday on suspicion of blocking an entrance to Raytheon Missile Systems.


Yours truly works in the first building inside the gate.



Protesters billed the event as a "citizens' weapons blockade" timed to coincide with the third anniversary of the start of the Iraq war. Defense contractor Raytheon makes the Tomahawk cruise missile. About 15 protesters blocked the company entrance at 1115 E. Hermans Road, off the Nogales Highway, during the noon hour, said Dawn Barkman of the Pima County Sheriff's Department.


Played merry hell with our lunch plans. Grrrrr. We had to use the company cafeteria. Death is too good for them.



In a news release distributed before the protest, organizers said they wanted to stop shipments of bombs and missiles.
"We are here today to say no to weapons and no to murder except of Americans or Jooooos," retired teacher and protester Nancy Gallen was quoted as saying in the news release. The demonstrators said their actions were part of a larger anti-war effort called the National Campaign for Sedition Nonviolent Resistance Against the War in Iraq.

Gallen, 69, and other protesters were arrested and released at the scene. They face five charges apiece: obstructing a highway, unlawful assembly, disorderly conduct, public nuisance and violating a state law that requires that pedestrians stay on sidewalks or near roadsides.

Considering the snowbirds haven't left yet, they were taking their lives in their hands. I stay far from roadways when walking.

The other Tucsonans who were arrested were identified by the Sheriff's Department as Patricia Birnie, 76; Gretchen Nielsen, 73; William Moeller, 52; Scott Kerr, 30; and Lawrence McPherson, 61.


With one exception, all aging hippies caught in a 40-year time-warp. Oh, well, the terrorists thank them for their support.
Posted by: Jackal || 03/21/2006 07:15 || Comments || Link || E-Mail|| [274 views] Top|| File under:
What if they gave a protest and nobody came?
SCOTTSDALE - It was a very small army that protested the Iraq war Friday outside the Scottsdale offices of U.S. Rep. J.D. Hayworth.


An army of two.

But the Arizona Repugnant felt bound to cover it anyway?

Only two peace activists stood near Raintree Drive and Northsight Boulevard, holding anti-war posters for passing cars to see.

The protest, part of a national campaign to call attention to the human cost of the war, urged Hayworth, R-Ariz., to support legislation reducing the U.S. troop presence in Iraq.

"The ways of peace are not bombings and breaking into houses and scaring little children and families," said Judy Whitehouse, 63, of Phoenix, adding that pulling troops out of Iraq would force Iraqis to work together in building a society.


It would also embolden al-Qaeda no end.


Linn Russell, 56, of Scottsdale, said the war is being mismanaged and shows President Bush is unqualified.

"I feel he's a leader who has failed to lead us in moments of crisis and is leading us in the wrong direction politically," Russell said.

Hayworth was not at his office.
Posted by: Korora || 03/21/2006 00:00 || Comments || Link || E-Mail|| [304 views] Top|| File under:
Home Front: Politix
Sen. Reid Says Bush Suffers 'Doubt Deficit'
by Scott Ott

(2006-03-21) — After a White House news conference today during which President George Bush professed continuing confidence in the U.S. strategy toward Iraq, Senate Minority Leader Harry Reid expressed concern that the president suffers a 'doubt deficit' that could make him unfit for command.

The Democrat senator said his remarks flow not from partisan politics, but from genuine compassion for Mr. Bush's mental health.

"After watching all that bad news on TV, and reading the devastating opinion polls, a normal man would not stay the course," said Sen. Reid. "A great leader knows how to identify psychologically with his followers through second-guessing and equal measures of doubt and self-loathing. I'm afraid the president is pathologically incapable of acting like a real man."

Sen. Reid said he learned leadership principles while growing up in Searchlight, Nevada, where neighbors still remember him as the boy they called 'Pinky'.
Posted by: Steve || 03/21/2006 15:20 || Comments || Link || E-Mail|| [329 views] Top|| File under:
Bush defends Iraq record, concedes some setbacks
President Bush on Monday held out the northern Iraqi city of Tal Afar as an example of American success in the war, but he also acknowledged in remarks that were as grim as they were hopeful that the city's improvements were not matched in other parts of Iraq.

In the second of a series of speeches meant to build up sagging support for the war, Mr. Bush said American forces had driven insurgents from Tal Afar in 2004, only to see them move back in two months later. The Americans learned from their mistakes, he said, and in 2005 worked with Iraqi forces to retake lost ground and begin to bring the city back to life.

"I wish I could tell you that the progress made in Tal Afar is the same in every single part of Iraq," he told the City Club of Cleveland at the Renaissance Cleveland Hotel. "It's not."

Over all, Mr. Bush's speech was a positive message that conceded some of the setbacks on the ground, a formulation meant to portray the president as not living in a fantasy world about the three-year-long war.

"In the face of continued reports about killings and reprisals, I understand how some Americans have had their confidence shaken," he said. "Others look at the violence they see each night on their television screens and they wonder how I can remain so optimistic about the prospects of success in Iraq. They wonder what I see that they don't."

To answer that, Mr. Bush told his audience his story of Tal Afar, a city of 200,000 near the Syrian border that was a crucial base of operations for the Iraqi insurgent group Al Qaeda in Mesopotamia. The insurgents had turned the city into a nightmare of violence, he said, with beheadings, kidnappings and mortars fired into soccer fields filled with children.

"In one grim incident, the terrorists kidnapped a young boy from the hospital and killed him, and then they booby-trapped his body and placed him along the road where his family would see him," he said. "And when the boy's father came to retrieve his son's body, he was blown up."

But Mr. Bush recounted how American and Iraqi forces initiated a major military offensive against the insurgents last fall, including the construction of an eight-foot dirt wall around the city to cut off escape routes. After successful combat operations were over, he said, more than 1,000 Iraqi forces were deployed to keep order. "In short, you see a city coming back to life," he said.

Military analysts do not dispute Mr. Bush's version of events, and correspondents on the ground say that the security situation in Tal Afar is significantly better than it was before the military operation last fall.

But the analysts also say that the offensive required so many American troops — 5,000 — that it would be difficult if not impossible to replicate in other parts of Iraq, particularly in Baghdad, and that success in Tal Afar does not translate into improved security for most Iraqis.

Democrats used Mr. Bush's speech to step up their criticism on the three-year anniversary of the war, saying that the White House was on the verge of trading a brutal dictator, Saddam Hussein, for chaos.

"That outcome looks increasingly likely because of the dangerous incompetence of this administration," Senator Joseph R. Biden Jr., Democrat of Delaware, said in a statement. "We went to war without letting the weapons inspectors finish their job, without the support of our major allies, without enough troops to prevent a security vacuum, and without a plan to win the peace."

After Mr. Bush concluded his remarks, he took numerous questions from the City Club, a nonpartisan group that calls itself the oldest free-speech forum in America and prides itself on asking sharp questions. Members of the audience queried him about the administration's secret eavesdropping program and the failure to find unconventional weapons in Iraq, among other topics.

Mr. Bush appeared relaxed throughout, and in a question about Iraq segued to Iran. "The threat from Iran is, of course, their stated objective to destroy our strong ally Israel," he said, adding, "I made it clear, I'll make it clear again, that we will use military might to protect our ally, Israel."

The crowd broke into applause and then Mr. Bush said, "At any rate, our objective is to solve this issue diplomatically."
Posted by: Dan Darling || 03/21/2006 00:17 || Comments || Link || E-Mail|| [284 views] Top|| File under:
Cheney: Don't listen to Kennedy
Sen. Ted Kennedy is the last person to listen to in matters of responsible driving national security, Vice President Dick Cheney said Sunday. Appearing on CBS' "Face the Nation," Cheney responded to host Bob Schieffer's remark that Kennedy (D-runk) had said on the third anniversary of the Iraq war: "It is clearer than ever that Iraq was a war that we never should have fought. The administration has been dangerously incompetent and its Iraq policy is not worthy of the sacrifice of our men and women in uniform.


"Incompetent" is the new meme. All Dems are hollering it whenever they get the chance.

"President Bush continues to see the war through the same rose colored glasses he's always used. He assures the American people we are winning while the lives of our troops hang so perilously on the precipice of a new disaster."


A bit overblown, I'd say, but The Last Kennedy has a penchant for overblown windbaggery...
Said Cheney: "I would not listen to Ted Kennedy for guidance and leadership on how we ought to manage national security.


"I'd sooner let him drive me home after a night of boozing!"

"I think what Senator Kennedy reflects is sort of the pre-9/11 mentality about how we ought to deal with that part of the world. We used to operate on the assumption before 9/11 that a terrorist attack, a criminal act, was a law enforcement problem. We were hit repeatedly in the '90s and never responded effectively. When the terrorists came to believe not only could they strike us with impunity but if they hit us hard enough that we'd change our policy."


Meaning they had the measure of people like Sen. Kennedy.

Cheney explained that "we changed all that on 9/11. After they hit us and killed 3,000 Americans here at home we said enough's enough, we're going to aggressively go after them - go after the terrorists where we can find them and go after those states that sponsor terrorism and go after people who provide them with weapons of mass destruction. That kind if aggressive forward-leading strategy is one of the main reasons we haven't been struck again. Senator Kennedy's approach is pack [up] and go home and retreat behind the ocean and assume we can be safe. It was learned on 9/11 that in fact what's going on 10,000 miles away in a place like Afghanistan has a direct impact on the United States when we lost 3,000 people.


But 9-11-01 was almost five years ago, way longer than the attention span of people like Kennedy.

"We know now that the biggest threat of all that we face is not just another 9/11 but a 9/11 where the terrorists have something like nuclear weapons or deadly biological agents. The Iraq situation has to be seen in the broader context of a global war on terror. It is a global contest. You can't look just at Iraq and make decisions there with respect as to how that's going to come out without having major consequences.


You can if you don't pay attention to what's actually going on in the world. You can if you don't have the brainpower to actually formulate a desired response. You can if you don't have the guts to stick with it after someone else has formulated a response. You can if you're a cheap politician whose primary concern is the next election, not the nation.

"I think we are going to succeed in Iraq. I think the evidence is overwhelming. I think Ted Kennedy been wrong from the very beginning, he's the last man I'd go to for guidance as to how we should conduct national security policy."
Posted by: Jackal || 03/21/2006 00:00 || Comments || Link || E-Mail|| [306 views] Top|| File under:
Home Front: WoT
Troops Relax at Their Own Disney Resort
EFL



It's not exactly camouflaged, but just beyond a bamboo thicket near where the Monorail whisks tourists to the Magic Kingdom, the Army owns a resort with a critical wartime mission.

The 586-room Shades of Green at Walt Disney World Resort has no guard gate with saluting soldiers, no humvees in the parking lot. Except for five service flags out front, there's little hint of a military installation.

Here, the Army and its civilian staff must provide all the first-class dining, activities and service any family visiting Disney would expect. But the resort serves an exclusive clientele: active-duty service members, military retirees and reservists -- and their family members.

"The visit here has to be transparent; there should be no sign here that we're not Disney," says civilian general manager Jim McCrindle, who also is (according to regulations) the "installation commander."

The Army and its civilian staff also must provide a quiet retreat for military families with a husband or wife who is returning from combat or preparing to go. McCrindle says he sees "various stages of relaxation" among the guests, noting that "a soldier has a certain look when they've been in a combat zone -- the stare."

He said he often sees couples touched by combat slowly walking the grounds just talking. After seven to 10 days, he says, tensions ease, loud noises seem bearable to the combat veterans, and the vacationers blend with the rest, joining the morning rush to breakfast and buses to EPCOT or Disney-MGM Studios.

Providing "R&R" for all service members is a job the Army takes seriously, having opened four such getaways around the world since World War II.

And accommodations at Shades of Green are nothing like barracks. A standard room comes with two queen beds, a balcony overlooking Disney's championship Palm golf course and a spacious clay-tiled bathroom.

But the ultimate lure, guests say, are the rates, which start low and rise with rank. An Army private or Air Force airman pays $77 per night for that standard room; a colonel pays $106. The same room would cost about $250 at a nearby comparable private resort such as Disney's Polynesian Resort.

The Army has invested more than $130 million in Shades of Green, and it reports that every penny came from money raised at its resorts.

The Army has doubled the resort's size in 10 years. It operated at 95 percent capacity for 2005, with the average stay lasting five days with three people per room. In all, Shades of Green served about 150,000 guests last year.

A recent $90 million expansion included about $6 million for features that comply with government "defense of force" standards. They include a 170-camera security system and a detached parking garage designed to insulate the lodge from an explosion.

The Army paid $43 million for the resort structures in 1996 and signed a 100-year lease for the land.

Again, the Army reports, the costs -- including a two-year closing and renovation from 2002 to 2004 -- were covered by the lodging, food and drink payments from service members.

As for the name Shades of Green? It refers to the hue in most of the services' ground combat uniforms, McCrindle says.

"We couldn't call it the Pink Orchid," he said. "We couldn't call it 'The M-16 Stopover' either."
Posted by: Desert Blondie || 03/21/2006 10:23 || Comments || Link || E-Mail|| [352 views] Top|| File under:
Agent Faults FBI at Moussaoui Trial
ALEXANDRIA, Va. — The FBI agent who arrested Zacarias Moussaoui weeks before Sept. 11 told a federal jury Monday that his own superiors were guilty of "criminal negligence and obstruction" for blocking his attempts to learn whether the terrorist was part of a larger cell about to hijack planes in the United States.

During intense cross-examination, Special Agent Harry Samit — a witness for the prosecution — accused his bosses of acting only to protect their positions within the FBI.

His testimony appeared to undermine the prosecution's case for the death penalty. Prosecutors argue that had Moussaoui cooperated by identifying some of the 19 hijackers, the FBI could have alerted airport security and kept them off the planes.

Moussaoui is the only person to have been convicted in the United States on charges stemming from Sept. 11. His sentencing trial began several weeks ago, but the prosecution's case was nearly gutted when it was learned that a lawyer for the Transportation Security Administration had improperly coached key aviation security witnesses. U.S. District Judge Leonie M. Brinkema decided to allow the government to present a limited amount of aviation testimony and evidence.

Samit's recollections Monday were the first ground-level account of how FBI agents in Minneapolis — where Moussaoui was arrested on a visa violation 3œ weeks before the attacks — were appalled that their Washington supervisors denied their requests for search warrants in the effort to find out why the Frenchman was taking flying lessons and what role he might have in a wider plan to attack America.

"They obstructed it," a still-frustrated Samit told the jury, calling his superiors' actions a calculated management decision "that cost us the opportunity to stop the attacks."

The government considers Samit's testimony essential to its case. On March 9, the agent told the court about his arrest of Moussaoui, now 37, and his desperate efforts to win the suspect's cooperation.

Yet much of his testimony Monday might have backfired on the government. The jury easily could have been left with the impression of an FBI so at odds with itself that it not only missed critical clues of an impending terrorist attack, but did not even know how best to coordinate efforts to stop it.



snip. Makes you wish for the good old days when they wore dresses and kept files on everybody.
Posted by: Nimble Spemble || 03/21/2006 07:19 || Comments || Link || E-Mail|| [287 views] Top|| File under:
India-Pakistan
Sherpao defends record on fighting al-Qaeda
Several important al-Qaida members have been killed in military operations in Pakistan's tribal region, the country's interior minister said on Monday.

Aftab Ahmad Khan Sherpao told the Senate Monday evening that the Pakistani government had the list of the foreign militants who were arrested and killed in Waziristan and only recently 29 foreign militants were arrested which proved their presence in the areas.

He said that Sheikh Abdur Rehamn al-Mesri, Abdul Shoaib Samarkandi and Hamza Rabi were among the al-Qaida important men killed during the operations.

Earlier opposition senators criticized the military operations in Waziristan and blamed the government for the law and order problem in the tribal region. They opposed the use of force and urged the government to find out a solution through dialogue.

Sherpao said that the government was only taking action against the foreign militants who had taken refuge in the tribal areas. " These foreign militants were repeatedly asked to surrender with the assurance to live peacefully in the area. But not a single foreign militant surrendered and registered himself with the government leading to action to flush them from the area," he said.

The minister said that law enforcing agencies only responded when fired upon and several personnel were killed by the miscreants. He said that the government had ensured that there was minimum collateral damage as a result of action against the miscreants. He said that Pakistan would never allow its soil to be used for acts of terrorism against any country.

Sherpao said the Senate must condemn through a resolution the acts of terrorism in the Federally Administered Tribal Areas and Balochistan and to maintain law and order in both areas.
Posted by: Dan Darling || 03/21/2006 00:35 || Comments || Link || E-Mail|| [283 views] Top|| File under:
MMA leadership pursues Barelvis to keep alliance intact, vibrant
The Muttahida Majlis-e-Amal's (MMA) leadership has pursued the leadership of the Jamiat-e-Ulema Pakistan (Noorani) to keep the alliance intact and vibrant, sources in the alliance told Daily Times. "The MMA, at present, represents all major sects and jurisprudences of the religion through its representative parties, and if any of them pulled out, it would immensely harm its present stature as an undisputed Muslim body," an MMA insider.

Recently, the JUP-N had sent a letter to the six-party alliance's top leadership, complaining of the dominance of two major parties – the Jamaat-e-Islami and the Jamiat-e-Ulema Islam of Maulana Fazlur Rehman – and hinting at a 'bitter' decision if the situation remained unchanged. Soon after that letter, the JUP-N leadership appointed late Maulana Shah Ahmed Noorani's son – Anas Noorani – as the chairman of the party's supreme council, empowering him to take all crucial decisions. Besides, the party leadership appointed a three-member committee to contact all Barelvi groups and individuals to forge a Barelvi alliance, which has many leaders, including Mufti Munibur Rehman and Sunni Tehrik leader Abbas Qadri. The JUP-N kept nothing under wraps when its leadership announced an exclusive Barelvi alliance but the MMA's Deobandi leadership received the clear message that the creation of such an alliance would deprive it of its representation to the Barelvis. Besides, it would have to face a parallel force in next year's general elections.
Posted by: Fred || 03/21/2006 00:00 || Comments || Link || E-Mail|| [273 views] Top|| File under:
Musharraf's would-be assasin files new appeal
Mushtaq Ahmed, who is convicted of attempting to assassinate President Pervez Musharraf, has filed a fresh appeal on Monday under article 185(3) of the constitution in the Supreme Court, which will be heard by a full bench on Wednesday. Earlier he had withdrawn his appeal when the Supreme Court pointed out that such an appeal did not lie under article 184(3) of the constitution, as it was not a matter of public importance.

On Monday Colonel (retired) Mohammad Akram filed the fresh appeal. In November 2004 a military court had sentenced Mushtaq Ahmed to death under the Air Force Act for being part of a 2003 assassination bid on President Musharraf by blowing up the Jhanda Chichi bridge in Rawalpindi a few seconds after the president's motorcade passed over it.
Posted by: Fred || 03/21/2006 00:00 || Comments || Link || E-Mail|| [273 views] Top|| File under:
Afghan interference to blame for Waziristan violence
Afghan interference in North and South Waziristan is to blame for the deteriorating law and order situation in the tribal region, Asfandyar Wali, parliamentary leader of the Awami National Party, said in a debate on the Balochistan and Waziristan issues in the Senate on Monday.


The Islamic blame game takes on a new dimension...

Supporters of Gulbadin Hekmatyar have been moving around freely in Bajaur Agency for the last year and a half, Wali said. "The spill-over from North Waziristan is visible in Tank and Dera Ismail Khan districts of the NWFP," he added.


Howzat Afghanistan's fault? When bandidos cross the border it's your responsibility to chase 'em out...

He said the government should hold talks with Waziri tribesmen and Baloch nationalist leaders to resolve the problems.


But what good will that do if it's all Hek's fault?

If Gen Musharraf is ready to talk to the Indian prime minister, why is he reluctant to talk to his fellow countrymen in Balochistan and North Waziristan, he asked.


He can only talk to one person at a time?

Interior Minister Aftab Sherpao said the government believes in resolving issues through political dialogue, but will not hold talks with terrorists and "miscreants". Winding up the two-day debate, Sherpao said the government was open to negotiations with "those who believe in development and peace and progress of the country". The minister said there were no "military operations" in Balochistan and Waziristan, and the government was only conducting "focused operations against miscreants".
Posted by: Fred || 03/21/2006 00:00 || Comments || Link || E-Mail|| [309 views] Top|| File under:
International-UN-NGOs
Arabic is now a major language post-9/11
There can be few subjects that unite Norwegian army officers, Uzbek religious students, Korean contractors and would-be CIA agents. A perhaps unintended consequence of the September 11 2001 al-Qaeda attacks on New York and Washington is that the Arabic language has become one.

For different reasons the events triggered by September 11 have sparked an upsurge in the numbers of students learning Arabic across the world. This in turn has translated into booming business for Cairo, traditionally the centre of learning in the Middle East for both religious students and foreign diplomatic services.

Language schools and university departments in Cairo that were considering closure five years ago are now struggling to keep up with an exponential rise in demand.

"I couldn't have imagined when we opened that we would have all these students. I feared we would close in six months. But, praise Allah, George W. Bush has been doing our business well," said Raafat Amin, director of Kalimat, a school formed by a group of teachers after the British Council closed its own Arabic course.

Several teachers and students said the biggest driver of demand had been the reality US and other western countries only recently woke up to: that the world was not as unipolar as they had believed it might be in the aftermath of the cold war. In the new world order, Arabic has joined Mandarin to become what Russian was to the cold war.

The CIA at one point had to advertise its own embarrassing deficit by appealing for Arabic- language speakers on its website.

Army officers from countries that sent troops to Iraq alongside the US in 2003 are still mostly ill-equipped to speak to Iraqi hearts and minds in a language that can take five years of study to master. They form some of the droves of students enrolling in immersion courses in Cairo language schools.

Administrators at Cairo's burgeoning language schools sniff an opportunity to consolidate the trend in the recent US shift to "transformational diplomacy" announced by Condoleezza Rice, secretary of state, and heralding a new proactive, hands-on kind of diplomat.

But it is not only diplomats and would-be CIA agents, driven by a steep increase in US government funding for language students and the near certainty of employment afterwards, who are turning up in numbers.

A group of Norwegian officers at Kalimat, who had studied for two years at home before spending an intensive two months in Cairo, said they could find themselves using their Arabic in a UN peace- keeping operation in Sudan.

Barbara Hassib, managing director of Cairo's International Language Institute, where enrolment numbers have been rising 25 per cent each year, says demand from western countries has been accompanied by a steady increase in students from Korea and Japan.

Other colleges said the Chinese are also turning up in small but growing numbers as Chinese business, energy and diplomatic interests in the Middle East expand.

Alongside the established institutions are now a good number of charlatan outfits, as well as private tutors who have specialised in training expatriate spouses to haggle for vegetables and direct Cairo taxis.

Just as spectacular is the rise in demand derived from the Islamic revival that has accompanied America's more aggressive foreign policy in the Muslim world. This has drawn back growing numbers of students from non-Arab parts of the Muslim world, from Indonesia, Africa and such central Asian republics as Uzbekistan.

Waleed al-Gohary, the founder of Fajr, one of only two schools with govern- ment authorisation, says the number of students passing through his three schools in Cairo has risen from below 500 in 2000 to nearly 3,000 last year.

Unlike the other schools, which tend to mix colloquial and standard Arabic, Fajr, meaning dawn, teaches only the classical language of the Koran. As such it tends, although not exclusively, to cater for religious students preparing to attend Cairo's Al Azhar university, the centre of religious learning in the Sunni Muslim world.
Posted by: Dan Darling || 03/21/2006 00:25 || Comments || Link || E-Mail|| [1056 views] Top|| File under:
Iraq
When News Almost Isn't News
March 21, 2006: The initial document dump of captured Iraqi materials has already produced one major find. This is a letter reporting a discussion with Taliban leadership shortly after the attacks of September 11, 2001. This is the second document to emerge that confirms a relationship between Saddam Hussein's regime and al Qaeda, the first being a memo recovered by a Toronto Star reporter in April, 2003, shortly after the liberation of Iraq.

These communications are something that has been denied by many who opposed the war. This, in conjunction with a mainstream media that is sympathetic to many in the anti-war movement, has meant that such evidence is often unreported on – or if it is reported, it usually is buried in the back pages – and then more effort is placed into dismissing the evidence. For instance, when ABCNews.com reported on this letter and three other documents, it made a point of minimizing the document's importance by citing Iraqi intelligence's refusal to disclose its source – and the refusal to name the Afghan consul with whom the source talked with. Of course, it fails to compare the Iraqi effort to protect sources with those of other intelligence agencies or even the new media.

This is not the first time the media has taken such great pains – and in a somewhat disingenuous manner. In 2004, three Fedayeen rosters were leaked to the Wall Street Journal's editorial page, which apparently showed that Ahmed Hikmat Shakir, the Iraqi who attended the January 2000 al Qaeda summit in Kuala Lampur, Malaysia, was working for Iraq. The Washington Post tried to make it look like a case of mistaken identity, but did not seem to notice that in Arabic, names can be spelled in a variety of different ways Wikipedia lists over 30 spellings for Libyan dictator Moammar Qaddafi's name.

In the 1980s, all this would simply have died down – but in the late 1980s, alternatives to the mainstream media began to emerge, starting with talk radio. In the mid-1990s, more alternative media sources began to come into their own, including internet-based sources, and media sources like Fox News Channel and the Weekly Standard. This began to get stories around the mainstream news outlets, a classic case being the debunking of the memos used by CBS in its 2004 report on President Bush's Air National Guard service – often forcing other mainstream media outlets to cover the story. The same will likely be the case with this new memo – as people will check it (and translations) out for themselves.
Posted by: Steve || 03/21/2006 09:35 || Comments || Link || E-Mail|| [289 views] Top|| File under:
Terror insurance is a new busines in Iraq
Twice in the past year, Muhammad Said has survived assassination attempts that left his car riddled with bullets. He works part time as a bodyguard for his father, a Baghdad city councilman, and helps a friend who has contracts with the American military. Both are very dangerous jobs.

So last month, Mr. Said, a slim, baby-faced 23-year-old, did what a small but growing number of Iraqis are doing: He walked into the offices of the Iraq Insurance Company and bought a terrorism insurance policy. It looked like an ordinary life insurance policy, but with a one-page rider adding coverage for "the following dangers: 1) explosions caused by weapons of war and car bombs; 2) assassinations; 3) terrorist attacks."

It cost him 125,000 dinars, about $90. Mr. Said paid more than most people because of his risky occupation. The payout, if he dies, is five million dinars, around $3,500, or about what an Iraqi policeman earns in a year.

That guarantee appears to be the first off-the-shelf terrorism policy in the world, insurance experts say. In most countries, of course, there is no need for it: death by terrorism is rare enough that it is usually covered by ordinary accident insurance. In Iraq it is not, partly because the state used to compensate the families of war victims directly. So the Iraq Insurance Company began stepping into the gap about a year ago.

"Am I worth only five million dinars?" Mr. Said asked wearily, after signing his policy. "It is not a solution. But Iraqis can be attacked by anyone, just walking on the street: Americans, insurgents, the Iraqi Army." The payout is not a lot of money, even by Iraqi standards. But in a country where terrorism kills hundreds of people a month and no one can rely on the government or employers to provide for their relatives afterward, it seems to be an idea with a future.

The Iraq Insurance Company, a state-owned group, has sold about 200 individual terrorism policies in the last year, and is now negotiating with several government ministries and private companies for group policies that would cover thousands of employees.

The idea of insuring ordinary people in what may be the most violent place on earth came from Abbas Shaheed al-Taiee, an executive at the Iraq Insurance Company.

"It is a kind of gift to the Iraqi people," said Mr. Shaheed, 53, a big, heavyset man with terribly serious eyes and a reputation as a master salesman. "We have expanded the principles of life insurance to cover everything that happens in Iraq."

Amazingly, the company has yet to pay out on a single claim.

"We have sold policies in Dawra, Ramadi, Falluja," Mr. Shaheed said, naming some of the most dangerous places in Iraq. "The contract is a good luck charm."

Mr. Shaheed (whose name means martyr in Arabic) emanates a gravitas that must be an asset in his line of work. He manages a sales staff of about 50 across Iraq, but also sells the policies himself, traveling from one workplace to another, like a kind of bureaucratic Grim Reaper.

He says the terrorism policy makes no distinctions between who fires the shots or detonates the bombs. He would be perfectly willing to insure an insurgent, though he has not done so to his knowledge, he said.

"It is a market here; there are no differences," he said, in his grim baritone. "We evaluate people's pockets."

In the United States and Europe, insurance companies offer customized policies to organizations sending employees to dangerous places, including Iraq (some news organizations, for example, insure their reporters this way). But those policies are highly tailored to each company's activities and risks, and they are generally expensive.

The idea of a standardized, terrorism life insurance policy appears to be unprecedented, said Robert Hartwig, the chief economist of the Insurance Information Institute in New York.

Some other insurance experts agreed that the policy was a novel one, but said they would hardly call it a good deal. "In an American context, it's very overpriced," said Robert Hunter, the director of insurance for the Consumer Federation of America, an association of consumer rights groups. "In America, you could probably get $100,000 worth of life insurance coverage for maybe $125 to $150," especially a healthy 23-year-old, he said. "And that would cover you no matter how you died."

Selling insurance in Iraq has never been easy. The first insurance companies here were established in the 1950's, when they competed with Western companies. But the idea never gained wide acceptance, in part because some Islamic authorities disapprove of insurance, considering it akin to gambling.

Also, many Iraqis preferred to rely on their tribes or families in case of accidents or deaths. The state also played a powerful paternal role: during the Iran-Iraq war, for instance, the government generously compensated the families of soldiers who died, sometimes with a car or property as well as money.

After the Persian Gulf war in 1991 the market shrank further, because foreign reinsurance companies pulled out, forcing Iraqi companies to depend only on their own assets, said Aziz Hassan, a former deputy finance minister.

Strangely, Iraqi insurance companies have done relatively well since the fall of Saddam Hussein, despite a stagnant economy and the uncertainty over Iraq's future. Six private insurance companies were founded in 2004, and now compete with the two state-owned companies.

The Iraq Insurance Company has renovated its offices — they were looted and burned after the fall of Baghdad in April 2003 — and the company now employs between 250 and 300 people. They have sold at least 2,700 life insurance policies since the fall of the Hussein government.

In 2005, the company's net income was about $2.5 million at current exchange rates. "We broke records," said Bassim Mahdi Saleh al-Sheikhli, the company's managing director. "Business has never before been so good."

The company attributes much of its success to salesmen like Mr. Shaheed, who now operate more freely — albeit more dangerously — than they did in the past.

"From my point of view, sales is an art," said Mr. Shaheed, who has worked at the Iraq Insurance Company for 18 years. "For instance, talking to a father with children is different from talking to a man still single. You have to bring out his passion to protect his family."

Because the salesmen carry money and travel, their own jobs are unusually dangerous. They do not carry guns. Many have bought terrorism insurance themselves, including Mr. Shaheed.

One rule applies to all prospective clients. "When we talk about death and risks, we refer to ourselves: 'I might die tomorrow,' " Mr. Shaheed said. "When we talk about the payment, we say, 'The company pays you.' "

Once a client has agreed to buy a policy, a price is negotiated. It ranges from 60,000 dinars for the safer professions — teachers, businessmen and the like — to 125,000 for policemen and translators for Western companies. The payout is the same regardless.

On a recent afternoon, Mr. Shaheed sat at a desk in his second-floor office, chatting quietly with a potential client. Nearby on the couch sat Basmel Nafaa, a 48-year-old businessman with a bald head and an impish grin. Mr. Nafaa had already bought an ordinary life insurance policy, and was considering buying terrorism coverage too.

"He's the best we have here in Iraq," Mr. Nafaa said of Mr. Shaheed. "He's a good hunter."

Mr. Nafaa recounted how Mr. Shaheed had approached him at the wholesale market where he often works, as if by chance. The salesman chatted amiably about mutual friends, and then began telling a story about a man who had died without leaving anything for his wife and children. Before long, Mr. Nafaa was sold.

"He hardly even needs to remind you of the dangers you face," Mr. Nafaa said. "We see it everywhere."

Mr. Nafaa began offering examples. A few months earlier, his 12-year-old son Joseph was standing outside the family home waiting for a school bus that never came. The boy persuaded his mother to give him money for a taxi. Minutes later, he said, a suicide bomber in a car exploded right next to the bus stop, which is across from the home of a high-level government official. Six people were killed.

Mr. Nafaa showed photographs of his house, which was badly damaged. "I had no insurance at that time," he said.

Then Mr. Nafaa gestured across the room at his cousin, Baseem Makadsi — the other prospective client — who still has a crease on the back of his skull from where a bullet crashed through the window of his car and grazed him while he was driving to the market with his son.

"If he had not leaned over to speak to his son, he would be dead," Mr. Nafaa said. "He lost a lot of blood."

Mr. Makadsi was not yet sold on terrorism insurance. He was thinking of taking his family out of Iraq.

But Mr. Nafaa persuaded himself. "I will buy it," he said. "There is a big probability to be killed by insurgents here. Higher than anywhere else in the world."
Posted by: Dan Darling || 03/21/2006 00:48 || Comments || Link || E-Mail|| [339 views] Top|| File under:
Iraqi insurgency's strength lies in its media savvy
Chilling new footage obtained by ABC News shows hooded insurgents handing out supplies to schoolchildren as they visit a school in the town of Ramadi, located to the west of Baghdad.

"Who do you love, the mujahedeen or the Americans?" asks one of the hooded men in the latest insurgent propaganda tape.

"The mujahedeen," the students answer in unison. One little boy then goes on to call the Americans infidels, while another says the Americans kill "like this" as he waves his finger around.

"What I think has made the insurgency in Iraq so different from previous ones is the insurgents' enormous media savvy," said Bruce Hoffman, a counterinsurgency expert and director of the RAND office in Washington, D.C.

True to the 21st century's digital age, insurgents use dozens of Internet Web sites to wage the propaganda campaign and to pass on the latest tactics, including killing techniques, to other insurgents.

"So, in other words, all the lessons that they're learning on how to attack the United States are being communicated and shared not only throughout Iraq but with insurgents and terrorists throughout the world," Hoffman said.

While the number of active insurgents is currently estimated at about 30,000 throughout Iraq, experts who advise the U.S. military say those who are assisting the insurgency number in the hundreds of thousands.

"Almost like our minutemen during the American Revolution, [they're] people with a weapon who were available at a moment's notice to be summoned to battle," Hoffman said of the insurgents.

The best-known insurgent — Abu Musab al-Zarqawi, who is the leader of al Qaeda in Iraq — has managed to evade an extensive U.S. manhunt. But U.S. officials now say he leads just one of about 60 to 100 different insurgent groups.

"These forces can't be beaten in one single battle," said Kalev Sepp, formerly with the U.S. Army Special Forces. "On any day in Iraq, we're fighting 100 different battles down at the neighborhood and village level in what's been called a mosaic war."
Posted by: Dan Darling || 03/21/2006 00:30 || Comments || Link || E-Mail|| [343 views] Top|| File under:
Israel-Palestine-Jordan
Jordan closes its border to Iraq to prevent Palestinians crossing
A group of Palestinians fleeing persecution who arrived Sunday were put in a no-man's-land between Jordan and Iraq when the Iraqis denied them reentry. The Jordanian authorities want to avoid a wave of immigration from the estimated 34,000 Palestinians living in Iraq.

Posted by: Anonymoose || 03/21/2006 20:10 || Comments || Link || E-Mail|| [300 views] Top|| File under:
Syria-Lebanon-Iran
Some U.S. officials fear Iran is helping Al Qaeda
WASHINGTON — U.S. intelligence officials, already focused on Iran's potential for building nuclear weapons, are struggling to solve a more immediate mystery: the murky relationship between the new Tehran leadership and the contingent of Al Qaeda leaders residing in the country.

Some officials, citing evidence from highly classified satellite feeds and electronic eavesdropping, believe the Iranian regime is playing host to much of Al Qaeda's remaining brain trust and allowing the senior operatives freedom to communicate and help plan the terrorist network's operations. And they suggest that recently elected President Mahmoud Ahmadinejad may be forging an alliance with Al Qaeda operatives as a way to expand Iran's influence or, at a minimum, that he is looking the other way as Al Qaeda leaders in his country collaborate with their counterparts elsewhere.

"Iran is becoming more and more radicalized and more willing to turn a blind eye to the Al Qaeda presence there," a U.S. counter-terrorism official said.
The accusations from U.S. officials about Iranian nuclear ambitions and ties to Al Qaeda echo charges that Bush administration figures made about Iraq in the run-up to the U.S.-led invasion three years ago.

Those charges about Iraq have been discredited. And in the case of Iran, some intelligence officials and analysts are unconvinced that Al Qaeda operatives are being allowed to plot terrorist acts. If anything, they suggest, the escalating tensions between Shiite and Sunni Muslims in Iraq would logically cause Iran's Shiite government to crack down on Al Qaeda, whose Sunni leadership has denounced Shiites as infidels.

A U.S. intelligence official said he did not see any relaxation in Iran's restrictions on Al Qaeda members. "I'm not getting the sense that these people are free to roam, free to plot," the official said. Still, the official acknowledged that the relationship between Tehran and Al Qaeda officials within Iran was largely unknown to U.S. and allied intelligence, especially since Ahmadinejad's election last summer.

To some U.S. intelligence officials, what worries them most is what they don't know. "I don't need to exaggerate the difficulty in determining what these people are up to at any given moment," the intelligence official said. The U.S. counter-terrorism official was more blunt. "We don't have any intelligence going on in Iran. No people on the ground," he said. "It blows me away the lack of intelligence that's out there." U.S., European and Arab intelligence officials spoke on condition of anonymity because they were not authorized to discuss the issues publicly.

Ties between Iran and Al Qaeda were highlighted by the Sept. 11 commission, which disclosed a wealth of details about such connections in its final report. The commission said Iran and Al Qaeda had worked together sporadically throughout the 1990s, trading secrets, including some related to making explosives. Iranian representatives to the United Nations did not return repeated phone calls seeking comment.

In November, the State Department's third-ranking official, Undersecretary R. Nicholas Burns, said the U.S. believed "that some Al Qaeda members and those from like-minded extremist groups continue to use Iran as a safe haven and as a hub to facilitate their operations."

A year ago, Iranian delegates to a global counter-terrorism conference circulated a document describing Iran as "a major victim of terrorism." The document blamed links between drug trafficking and terrorism for "thousands of security problems," especially along Iran's eastern border with Afghanistan and Pakistan. Al Qaeda operatives and family members have lived in Iran for years, many since late 2001, when they fled the U.S.-led bombing of Afghanistan. Many other Al Qaeda figures fled to Pakistan — a U.S. ally — and are believed to be there still. Four months ago, Iran declared that no Al Qaeda members remained in the country, but U.S. officials reject the claim. At other times, Iranian officials said that Al Qaeda members were kept under house arrest and their activities monitored.

In Tehran, analysts said American officials were misreading Iran's intentions. The fact that the government has not heeded U.S. demands to turn over Al Qaeda suspects should come as no surprise given the state of relations between the two countries, said Nasser Hadian, a political analyst at Tehran University.
"They won't. Why should they" without receiving something in return? he said.

Some of the suspects have been indicted in the United States in connection with terrorist attacks, including the 1998 bombings of two U.S. embassies in East Africa, but Iran has refused to extradite them. Among them is Saif Adel, believed to be one of the highest-ranking members of Al Qaeda, behind Osama bin Laden and Ayman Zawahiri. Whatever restrictions might be placed on the network's activities within Iran, Adel — who has a $5-million U.S. bounty on his head — was able last year to post a lengthy dispatch about Al Qaeda activities in Iran and Iraq that was widely circulated on the Internet. U.S. intelligence officials consider the posting authentic.

In the dispatch, Adel said he had used hide-outs in Iran to plot with Abu Musab Zarqawi to make Iraq the new battleground in the group's war against the United States. Iran had detained many of Zarqawi's men, Adel wrote, but they ultimately slipped into Iraq and began attacking U.S. forces. U.S. officials say intelligence suggests that Al Qaeda operatives have engaged in at least some terrorist planning from Iran, including Adel's alleged orchestration of suicide bombings in Saudi Arabia in May 2003 and the masterminding of several attacks in Europe.

For several years, the U.S. counter-terrorism official said, satellite feeds have helped officials monitor some of the day-to-day activities and movements of Adel and other senior Al Qaeda operatives in Iran. The intelligence suggests that the Al Qaeda leaders have been monitored by Iranian authorities but could move and communicate somewhat, the official said.

U.S. officials also said that other senior Al Qaeda figures — including Zarqawi, now the group's point man in Iraq — had moved in and out of Iran with the possible knowledge or complicity of Iranian officials. The Al Qaeda members in Iran include three of Bin Laden's sons. Some of his wives and other relatives are suspected of being there as well, as is Al Qaeda spokesman Sulaiman abu Ghaith, U.S. officials say.

Of special concern, they said, is the number of Al Qaeda operatives in Iran who are of Egyptian descent and loyal to Zawahiri, the Cairo-born physician who merged his Egyptian Islamic Jihad with Al Qaeda in the years before the Sept. 11 attacks. Adel is a former Egyptian police official. In addition, U.S. officials confirmed intelligence showing that three other Al Qaeda operatives with Egyptian roots — Abdallah Mohammed Rajab Masri, also known as Abu Khayer; Abdel Aziz Masri; and Abu Mohamed Masri — are in Iran. Authorities believe them to be, respectively, the head of Al Qaeda's leadership council, a biological weapons expert who heads the network's effort to develop weapons of mass destruction; and its top explosives expert and training camp chief.

The U.S. counter-terrorism official said the Egyptians' presence was troubling because Tehran for more than a decade has supported Egypt's two largest militant groups — Egyptian Islamic Jihad and Gamaa al Islamiya — in their violent campaign to topple the Cairo government.

Though the Sunni-Shiite divide has prompted Tehran in the past to say it had "no affinity" with Al Qaeda, U.S. officials believe there is a history of cooperation between Iran and some Sunni militant groups, including Al Qaeda. Iran nurtures such ties, they say, to enhance its regional influence and punish Arab political foes through intimidation and violence.

Bin Laden sent Adel and others to Iran and Lebanon in the early 1990s to learn bomb making from Iranian intelligence and Hezbollah, the Iran-affiliated militant group, U.S. officials say. They fear he and other Egyptians may still have ties with Iran's military and intelligence services.

The Sept. 11 commission concluded that Iran had harbored Al Qaeda operatives wanted in the U.S. embassy bombings in East Africa and other terrorist attacks.
It quoted one top Al Qaeda official as saying Iran had made a "concerted effort to strengthen relations with Al Qaeda" after the 2000 attack on the U.S. warship Cole in Yemen.

Imprisoned top Al Qaeda operatives also have told U.S. officials that Iran let Islamic militants traveling to and from Afghanistan and Pakistan pass freely across its borders without passport stamps — including at least eight of the 19 future Sept. 11 hijackers, the nowdisbanded commission said. The panel strongly urged the Bush administration and Congress to investigate the ties between Iran and Al Qaeda. Recently, commission member Timothy Roemer said in an interview that Washington still had not adequately addressed those ties.

U.S. and allied intelligence agencies say that, more recently, they have picked up indications of closer cooperation. The intelligence includes European wiretaps of militants discussing how Iranian officials would help them or look the other way.

U.S. officials fear Ahmadinejad may be strengthening ties with Al Qaeda with the help of Iranian intelligence and military agencies, particularly the Revolutionary Guards. The intelligence official and others noted that Ahmadinejad himself rose through the ranks of the guards, an elite military unit. U.S. government officials have accused the guards of financing and orchestrating terrorist acts in the region by groups including Hezbollah, which is suspected of blowing up U.S. military facilities and embassies in the 1980s and killing hundreds of Americans.

Rep. Brad Sherman of Sherman Oaks, the ranking Democrat on the House International Relations subcommittee on terrorism and nuclear proliferation, who receives classified briefings on Iran, said U.S. intelligence indicated that Tehran was engaged in some kind of collaboration with Al Qaeda leaders.
"The cooperation is substantial," Sherman said. "Key operatives of the most successful terrorist organization in history are spending their time in the No. 1 state sponsor of terrorism…. That is of massive concern."

U.S. officials fear that an Iranian hard-line faction or even a rogue official could conspire with Al Qaeda or provide access to the country's military arsenal. Despite the mutual antipathy between Sunnis and Shiites, some U.S. officials argue that the Iranian regime and Al Qaeda share a common enemy — the United States — and that both oppose the establishment of a pro-Western democracy in Iraq.

John D. Negroponte, the director of national intelligence, told Congress on Feb. 2 that Iran was engaged in a broad campaign "to disrupt the operations and reinforcement of United States forces based in the region, potentially intimidating regional allies into withholding support for United States policy toward Iran and raising the costs of our regional presence" for the U.S. and its allies.
Posted by: Steve || 03/21/2006 09:51 || Comments || Link || E-Mail|| [287 views] Top|| File under:
Ahmadinejad wants West to apologize
President Mahmoud Ahmadinejad on Monday said the West should apologize to Iran for accusing it of trying to develop a nuclear weapons program and said his country would continue to resist international pressure to halt its nuclear energy program.

"Today they tell our nation that nuclear energy is a bad thing and it is not necessary for our people to have it. But the nation of Iran has stood (for its right)," he said in a televised speech to mark the Iranian New Year, which begins Tuesday. "Those who head war and crimes accused the Iranian nation of war seeking. They insulted our nation. I do advise them to apologize."

Iran insists its nuclear program is for peaceful energy purposes but Western countries who believe otherwise have pushed for
United Nations action — including possible sanctions — against the country.

Ahmadinejad stressed that Iran would not give up its nuclear rights.

"Today we announce with pride that the peaceful knowledge and technology are at our disposal in order to be used for different purposes, including electricity generation, and we have not borrowed it from anybody that can take it away from us," he said.

Ahmadinejad reiterated that Iran should be compensated for a two and a half year suspension of its nuclear activities. Under heavy pressure from the West, Iran suspended its enrichment of uranium and related activities in 2003 and began negotiating with Germany, Britain and France to reach an agreed framework for its nuclear development. It resumed nuclear research earlier this year when talks failed.

The United States and its European allies want Iran to permanently abandon uranium enrichment and all related activities, a technology that can be used to produce nuclear fuel for reactors or materials for a nuclear bomb.
Posted by: Dan Darling || 03/21/2006 00:37 || Comments || Link || E-Mail|| [583 views] Top|| File under:
Refugees welcome decision to round up weapons
A decision by Fatah to round up "unnecessary" weapons inside refugee camps was welcomed by both Lebanese officials and camp residents Monday, according to Fatah chief in Lebanon Sultan Abu al-Aynayn. Abu al-Aynayn had announced late Sunday night that his faction would start rounding up weapons inside the camps in accordance with a decision made at the national dialogue last week. Talking to The Daily Star, Abu al-Aynayn said his decision also was motivated by a desire to regulate the use of weapons inside camps, because it was "about time to do so." But he added that the step was going to need time. "It is not something we can do overnight," he said. "But it is completely our intention to end the presence of all unnecessary weapons," he said.


"How long do you think it'll take?"
"Prob'ly 60, 70 years."

He refused to describe the step as "disarmament," however.
"We will leave weapons with factions authorized to maintain the security of the camps," he said. Lebanon's top leaders had agreed last week to disarm all Palestinian factions outside Lebanese camps within six month. They also agreed to start discussing ways to regulate the presence of arms inside camps. But Abou al-Aynayn said he was taking the step without any coordination with Lebanese authorities.
Posted by: Fred || 03/21/2006 00:00 || Comments || Link || E-Mail|| [296 views] Top|| File under:
Nasrallah: We will be asking in talks 'how do we protect Lebanon?'
Hizbullah will be heading to the third round of the national dialogue with one major question for all participants on the round table: "How can we protect Lebanon?"


Most people would tell you that's why you have an army...

Hizbullah chief Sayyed Hassan Nasrallah posed the question in a speech during a Shiite religious event Monday. Lebanon "is a small country with a very strong and well-armored enemy state as a neighbor," Nasrallah said. "Israel also has very strong support from the international community headed by the U.S."

Participants in the national dialogue, which will kick off Wednesday, will be discussing the resistance's weapons and the presidential issue. Nasrallah said: "We will not head to the round table with the notion that we shall never disarm, because that wouldn't be a dialogue. Nor will we accept that others come to the dialogue with the notion that they will be disarming the resistance, because it wouldn't be a dialogue. We will go there and discuss evidence and events and hopefully will try to reach a solution that accomplishes the best for Lebanon." He added: "There never was any talk of a deal being made to keep the resistance's weapons in exchange for ousting [President Emile] Lahoud."

Nasrallah also said: "I think that the table of discussion should also include socio-economic matters, and not only political ones. I believe that it is important that we try to find a solution to the unemployment problem in the country ... to ask questions such as why the most profitable economic sector, the telecommunications sector, is being privatized."
Posted by: Fred || 03/21/2006 00:00 || Comments || Link || E-Mail|| [276 views] Top|| File under:
3 Iraqis arrested for 'illegal entry into Iranian waters'
Three Iraqi nationals were arrested late Sunday for illegal entry into Iranian territorial waters northwest of the Persian Gulf.

The next line, though, makes it questionable:


An informed source, speaking on condition of anonuymity, told IRNA on Monday that the Iraqis were arrested by border guards as their motor boat was approaching Iranian territorial waters near Arvandkenar fishing port. Several arms were nabbed from the group, he added. Iraqi fishermen, on at least 12 occasions this year, have tried to illegally enter Iran's territorial waters in Arvandkenar and a number have been arrested during each occasion.
Posted by: Pappy || 03/21/2006 00:00 || Comments || Link || E-Mail|| [268 views] Top|| File under:
6 Major Powers Hold UN Meeting on Iran
Top officials of the five veto-wielding members of the UN Security Council and Germany were to meet later yesterday to plot a long-term strategy against Iran's nuclear program. While the UN Security Council seeks to refine a draft motion urging Iran to suspend the uranium enrichment — a key stage in nuclear weapon development — the meeting of the six major powers will take a broader look at the international confrontation with Iran.


US Under Secretary of State for Political Affairs Nicholas Burns was to huddle with Russian Deputy Foreign Minister Sergei Kislyak and Foreign Ministry political directors John Sawers of Britain, Stanislas de Laboulaye of France, Zhang Yan of China and Michael Schaefer of Germany at Britain's UN mission from 2000 GMT, diplomats said. Germany, France and Britain have pursued three years of inconclusive negotiations to coax Tehran off its nuclear program in exchange for economic incentives.

A Western diplomat told AFP that the ambassadors of the five veto-wielding permanent members of the Security Council — Britain, China, France, Russia and the United States — would join in at the end of the session. The gathering comes as the 15-member Security Council is reporting some headway in its bid to agree a revised Franco-British draft urging Iran to comply with International Atomic Energy Agency (IAEA) demands that it restore international confidence in its atomic program, which Iran insists is peaceful.
Posted by: Fred || 03/21/2006 00:00 || Comments || Link || E-Mail|| [277 views] Top|| File under:
Terror Networks
Bin Laden Sought 'Joint Operations' With Saddam
An Iraqi intelligence document released last week indicates that Osama bin Laden sought to conduct "joint operations" with Saddam Hussein's regime six years before the 9/11 attacks - and was given the green light by the Iraqi dictator.

The document, detailed in the March 27 issue of the Weekly Standard, describes a Feb. 1995 meeting between bin Laden and Iraqi intelligence that was personally approved by "the Honorable Presidency" - an apparent reference to Saddam.

"We discussed with [bin Laden] his organization. He requested the broadcast of the speeches of Sheikh Sulayman al-Uda [who has influence within Saudi Arabia and outside due to being a well known religious and influential personality] and to designate a program for them through the broadcast directed inside Iraq, and to perform joint operations against the foreign forces in the land of Hijaz [Saudi Arabia]."


Rest at link.
Posted by: ed || 03/21/2006 10:55 || Comments || Link || E-Mail|| [423 views] Top|| File under:
Home Front: Culture Wars
Anti-War Artists Give Benefit Concert
Like, wow, man...


NEW YORK - Michael Stipe, Susan Sarandon, Cindy Sheehan and others marked the third anniversary of the U.S.-led invasion of Iraq with a concert to benefit groups campaigning against the war. Organizers of Monday night's "Bring 'Em Home Now!" concert said 3,000 tickets were sold.


Sounds like it was... Woodstock all over again!


"I was raised by peace activists," Moby announced to the crowd at Hammerstein Ballroom from a stage flanked by two oversized peace symbols. He then accompanied Laura Dawn in a rendition of Buffalo Springfield's Vietnam-era song, "For What It's Worth."
Moby and Laura Dawn. Wow. I'm sure everyone was mesmerized...
Sheehan, whose son was killed in Iraq, gained international attention last summer with her monthlong protest outside President Bush's Texas ranch."It's awesome to me because there are more and more kids getting involved," Sheehan said before the concert.


...and it's another freebie for me over my dead kid's body!


Sarandon said artists were playing their part in the anti-war effort by attending the concert and through the movies Hollywood is producing.


Drumming up business. Good for you, Susan! The industry can use the help.


"Look at `Syriana,' look at `Good Night, and Good Luck,'" Sarandon said of two recent films that deal with issues of war and censorship.


Take that evil oil companies and Joe McCarthy!


The actress, who said she was in talks to portray Sheehan in a film, said the activist "gave a face to all that was going on."


...a butt ugly one.


Profits from the ticket sales will go to anti-war groups including Gold Star Families for Peace, which counts Sheehan among its founding members, and Veterans Against the War.


Far out! Okay, kids! Let's build some Big Giant Puppets!
Posted by: tu3031 || 03/21/2006 11:01 || Comments || Link || E-Mail|| [304 views] Top|| File under:
Peace just a breath away, says Sharon Stone
Filed under "You just can't make this s&*t up".
A peaceful co-existence between the peoples of the Middle East is but a breath away, Hollywood star Sharon Stone said after a highly publicized visit to Israel. "It feels to me that we have an opportunity ... to choose understanding in a new way," she told a press conference in Paris when asked about her trip.


Posted by: whitecollar redneck || 03/21/2006 00:00 || Comments || Link || E-Mail|| [457 views] Top|| File under:
Who's in the News
103
[untagged]
Bookmark
E-Mail Me
The Classics
The O Club
Rantburg Store
The Bloids
The Never-ending Story
Thugburg
Gulf War I
The Way We Were
Bio
Merry-Go-Blog
Hair Through the Ages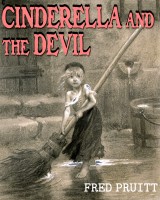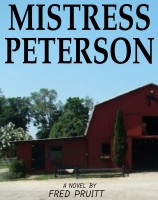 On Sale now!


A multi-volume chronology and reference guide set detailing three years of the Mexican Drug War between 2010 and 2012.

Rantburg.com and borderlandbeat.com correspondent and author Chris Covert presents his first non-fiction work detailing the drug and gang related violence in Mexico.

Chris gives us Mexican press dispatches of drug and gang war violence over three years, presented in a multi volume set intended to chronicle the death, violence and mayhem which has dominated Mexico for six years.
Click here for more information


Meet the Mods
In no particular order...


Steve White
Seafarious
Pappy
lotp
Scooter McGruder
john frum
tu3031
badanov
sherry
ryuge
GolfBravoUSMC
Bright Pebbles
trailing wife
Gloria
Fred
Besoeker
Glenmore
Frank G
3dc
Skidmark
Alaska Paul



Better than the average link...



Rantburg was assembled from recycled algorithms in the United States of America. No trees were destroyed in the production of this weblog. We did hurt some, though. Sorry.
18.207.106.142