-Short Attention Span Theater-
Scrappleface has the speech Bush should make...
A snippet to whet the appetite;



I have interrupted your favorite sitcoms tonight so that you could see me do this. I hold in my hand a veto stamp.
(OPEN FOLDER. STAMP BILL.)
Now, I hold in my hand a Zippo lighter.
(IGNITE PAPER. DROP IN TRASH CAN. CAMERA ON FLAMING PAPER, THEN BACK TO PRESIDENT.)

My fellow Americans, you are not cowards. You are not losers. You are not stupid. You are not the people portrayed in the legislation now smoldering in this trashcan. Neither are you the kind of craven misfits that some of your representatives have become, who have traded votes for dollars, the lives of our fighting men for special interest projects in their home districts. That bill was so full of pork, it squealed. As it burns now, it smells like bacon.



Ah, if only....

As they say, RTWT...
Posted by: Tony (UK) || 04/01/2007 18:01 || Comments || Link || E-Mail|| [336061 views] Top|| File under:
Britain
Teachers drop the Holocaust to avoid offending Muslims
HT: LGF


Schools are dropping the Holocaust from history lessons to avoid offending Muslim pupils, a Government backed study has revealed.

It found some teachers are reluctant to cover the atrocity for fear of upsetting students whose beliefs include Holocaust denial.

There is also resistance to tackling the 11th century Crusades - where Christians fought Muslim armies for control of Jerusalem - because lessons often contradict what is taught in local mosques.

...The report said teachers feared confronting 'anti-Semitic sentiment and Holocaust denial among some Muslim pupils'.



More cringing self-abasement at link...
Posted by: Dave D. || 04/01/2007 15:32 || Comments || Link || E-Mail|| [336063 views] Top|| File under:
UK Resident: Guantanamo Tough to Endure
LONDON (AP) - A British resident released from Guantanamo Bay after nearly five years in captivity said Sunday his detention at the U.S. prison camp was "profoundly difficult" to endure, his first comments since his release.

Bisher al-Rawi, an Iraqi national, had been held at the U.S. base in Cuba since it opened in 2002, but was reunited with his family in south London this weekend.



Betcha it wasn't as tough to endure as this, though:




More at link...
Posted by: Dave D. || 04/01/2007 08:54 || Comments || Link || E-Mail|| [336061 views] Top|| File under:
China-Japan-Koreas
China has gained and tested array of space weapons
China is developing an "impressive" array of space weapons, including missiles and jammers, and is moving toward placing nuclear weapons in space to attack U.S. satellites, the commander of U.S. strategic forces told the Senate yesterday.

The Chinese military has "undertaken what we would call a very disciplined and comprehensive continuum of capability against ... our space capabilities," Marine Corps Gen. James Cartwright yesterday told the Senate Armed Services strategic forces subcommittee.

Their capabilities go "all the way from temporary and reversible effects -- [Global Positioning System] jamming, things like that, [communications] jamming, all the way through direct ascent ASAT," he said, referring to anti-satellite weapons. "Eventually, they'll probably be looking at co-orbital" weapons -- missiles that orbit near a satellite and then explode.

"Then, the one that you really worry about is introducing weapons of mass destruction into space on a missile," he said.

The testimony provided the first details from the Bush administration about China's space-weapons program.

Subcommittee Chairman Bill Nelson, Florida Democrat, said that China is expected to have enough ASAT weapons by 2010 to "basically knock out most of our satellites in low-earth orbit."

Gen. Cartwright said countering that threat will require the military to develop "prompt global strike" weapons -- missiles and bombers that can hit targets around the world very rapidly.

China's across-the-board program of ground-based jamming and ground-launched missiles shows the arms program is sophisticated in terms of science and technology, he said. China's Jan. 11 ASAT test, when a missile destroyed a weather satellite in orbit, was not a surprise and was Beijing's third attempt to destroy an orbiting satellite with a missile.

"What was for us impressive was that in three attempts, they made significant changes each time and were able to, in three attempts, come to a successful intercept -- on their third attempt," he said.

Additionally, China already has deployed weapons at the lower end of the anti-satellite scale -- weapons that jam or disrupt satellites.

In his testimony, Gen. Cartwright questioned whether the Chinese space-arms program should lead the United States to develop similar weapons.

"We have the technical capability," he said. "My belief right now is knowing what we believe we know about this threat after the demonstrations that it is premature to start thinking about an arms race in space. ...We do not have to have a space response to that threat."

However, the four-star general said it would be "prudent" to improve the U.S. space-defense posture and improve surveillance and intelligence on space threats. Also, U.S. national security satellites should be hardened with "passive-type defenses," such as lens shutters or turn-off systems, he said.

Gen. Cartwright's comments yesterday contrast with his remarks in October, when he said reports China had fired a laser at a U.S. satellite in an apparent ASAT test were "uncertain." Gen. Cartwright, who is in charge of U.S. nuclear-warfighting forces, also suggested the United States might choose to use nuclear missiles to stop a country such as China from using missiles fired from hard-to-reach interior bases to destroy U.S. satellites.

"If there are many targets that are out of the reach of our bombers, conventional forces ... in large countries, the question would be, as an example, how many satellites would we be willing to lose before we went to a nuclear alternative, because the only thing we have to reach those targets is nuclear," he said.
Posted by: Anonymoose || 04/01/2007 14:10 || Comments || Link || E-Mail|| [336061 views] Top|| File under:
Europe
Total caught taking bribes again: Iran this time
It's the Wall Street Journal's OpinionJournal.com, so you'll have to register to read the whole thing. But it's free, and well worth it to read the other op-eds posted there, not to mention their link of favourite sites.


Don't stop us if you've heard this one: French oil giant Total SA is being investigated for illicit dealings with a rogue regime in the Middle East. This time it's Iran, but maybe you recall its experience with another dictator and something called Oil for Food.

A French judge is investigating bribes that Total executives allegedly paid Iranian officials to secure business in the Islamic Republic. Last week, the judge issued preliminary charges of abuse of company funds and corruption of foreign agents against Chief Executive Christophe de Margerie. The company and Mr. de Margerie deny any wrongdoing, but the Total experience is all too typical of the way European firms cut deals with dictators while their own governments provide political cover.

Meanwhile, the same French prosecutor continues to investigate Total for alleged kickbacks paid to Saddam Hussein in return for Iraqi oil.


The poor man must be reading reports in his sleep, trying to keep up with the details. Does Claudia Rosett speak French?


In his report on Oil for Food corruption, former Federal Reserve Chairman Paul Volcker found that Total, through intermediaries, had purchased some of the 11 million barrels of oil that former Iraqi officials claim was allocated to French Senator Charles Pasqua in thanks for his support of Saddam's Iraq.

However the probes play out, Total's business with Tehran is probably a violation of the U.S. 1996 Iran-Libya Sanctions Act. The Clinton Administration thought so as far back as early 1998, when crude oil futures were selling for a quarter of the current price, and Tehran was desperate for cash to finance Hezbollah and, as we later learned, its nuclear program.

Secretary of State Madeleine Albright was blunt: "As far as the French are concerned, I must say it passes my understanding why there is no realization that pumping money into the system of Iran is not helpful to the rest of us."

But after French carping and trade threats by the European Union, President Clinton waived sanctions on Total, Russia's Gazprom and Malaysia's Petronas for the $2 billion natural-gas deal they had inked with the mullahs in 1997. That waiver set an informal precedent, as both the Clinton and Bush Administrations have stayed silent as companies from Italy, Canada, the Netherlands, Britain, Norway, Sweden, South Korea and Japan have signed energy deals with Iran worth some $11.5 billion, as the nearby table shows.


I don't know how to give you pictures and tables, so either someone clever will put it in the comment thread, or y'all will have to go to the article.


That patience may be ending now that Iran is kidnapping British sailors, supplying bombs that kill Americans in Iraq, and defying U.N. orders to stop enriching uranium. The Bush Administration is pressing financial sanctions against Iran especially hard, but pressure is building on Capitol Hill for firmer action. Democratic Senator Frank Lautenberg is talking about more severe penalties for U.S. firms that do business with states that sponsor terrorism, and stricter sanctions on the U.S. interests of foreign companies could be in the cards as well.

There's some debate in France about why prosecutors are suddenly showing so much interest in what is by now a 10-year-old case. Perhaps allies of Jacques Chirac have less political cover as his presidency winds down, or maybe big companies are no longer seen as untouchable on the Continent after a series of corporate scandals. Or it could be that investigative judge Philippe Courroye is anxious to close out his current docket before his scheduled transfer to another court. Whatever the reason, it's good to see someone in Paris take corrupt dealings with dictators seriously.


There were always those in Paris who took corruption seriously. As this piece highlights, it's only sometimes that they're permitted to do something about it.
Posted by: trailing wife || 04/01/2007 00:00 || Comments || Link || E-Mail|| [336061 views] Top|| File under:
Fifth Column
Rep. Pelosi Tours Jerusalem Holy Sites
ERUSALEM -- House Speaker Nancy Pelosi toured Jerusalem holy sites Saturday alongside a congressional delegation that included the first Muslim elected to Congress. The tour was part of the congressional delegation's first full day in Jerusalem, the first stop on their fact-finding trip to the Middle East. The group arrived here Friday.

Flanked by security guards, Pelosi, D-Calif., and the delegation toured the Church of the Holy Sepulcher, where Christians believe Jesus' body was buried, in Jerusalem's Old City. They also visited the Western Wall, the holiest site in Judaism, where Jews have gathered for centuries to pray.

Democratic Rep. Keith Ellison said his presence -- as a Muslim -- on the trip sent a message to Israelis and Palestinians that "people can come together." "Reconciliation is possible," he said.

Ellison, a Minnesota congressman, said he hoped to visit the compound above the Western Wall known as the Temple Mount to Jews and the Noble Sanctuary to Muslims. The compound, the site of the biblical temples as well as the third-holiest site in Islam, is one of the main points of friction between Israel and the Palestinians in the Middle East conflict. "I haven't seen it yet, but I hope to, I'm really looking forward to it," Ellison said of the compound, which is also home to the Dome of Rock shrine.

Pelosi's delegation intends to meet Israeli Prime Minister Ehud Olmert and Palestinian President Mahmoud Abbas in the coming days. On Sunday, Pelosi is to address the Israeli Knesset in her first address to a foreign legislature.
Posted by: Dave D. || 04/01/2007 00:00 || Comments || Link || E-Mail|| [336061 views] Top|| File under:
Home Front: Politix
Former top election strategist breaks up with Bush: report
A man who played a key role in securing George W. Bush's reelection has become the first member of the president's inner circle to publicly break up with him insisting that Bush's 2004 rival, Democratic Senator John Kerry, was right on Iraq, The New York Times reported on its website late Saturday.

The newspaper said Matthew Dowd, who was the president's chief campaign strategist in 2004, now says his faith in Bush was misplaced and that Kerry was correct in calling for a withdrawal from Iraq.



I dunno 'bout you, but I'm steeling myself for the possibility that the wheels are starting to come off this war...





Rest at link...
Posted by: Dave D. || 04/01/2007 00:00 || Comments || Link || E-Mail|| [336061 views] Top|| File under:
Sununu: U.S. could leave Iraq next year
Sen. John Sununu, R-N.H., said yesterday that he could envision having all American combat troops home from Iraq by the end of next year and that conditions appear to be improving in Iraq's capital as the Iraqi government assumes more responsibility.

"I think the goal of withdrawing (all American) combat troops by the end of 2008 is very realistic and attainable," Sununu told the New Hampshire Sunday News in an exclusive phone interview from Baghdad.

Sununu, touring the war-scarred country this weekend as part of a four-member congressional delegation, said Dec. 31, 2008, is a goal -- not a deadline -- for removing combat troops and that other military personnel would probably stay on to advise and assist the Iraqis.

"I think it would be foolish for anyone to predict a day when there would be zero ...," said Sununu, who faces re-election in 2008.

Sununu marks the second member of the state's four-person congressional delegation to visit Iraq this month.

Two weeks ago, Rep. Carol Shea-Porter, D-N.H., joined another delegation that visited Baghdad and was told by military leaders that more time would be needed to assess whether a surge of American troops in Baghdad would make the country safer.

Yesterday, Sununu said Iraq recently deployed about 6,000 of its own troops to Baghdad and established 10 districts to help with security.
Posted by: Dave D. || 04/01/2007 00:00 || Comments || Link || E-Mail|| [336061 views] Top|| File under:
Ex-Partner Of Giuliani May Face Charges
I can't even BEGIN to imagine how sick of this crap we're all going to be by the time the election rolls around...


Federal prosecutors have told Bernard B. Kerik, whose nomination as homeland security secretary in 2004 ended in scandal, that he is likely to be charged with several felonies, including tax evasion and conspiracy to commit wiretapping.

Kerik's indictment could set the stage for a courtroom battle that would draw attention to Kerik's extensive business and political dealings with former New York mayor Rudolph W. Giuliani, who personally recommended him to President Bush for the Cabinet. Giuliani, the front-runner for the 2008 Republican presidential nomination according to most polls, later called the recommendation a mistake.

Kerik rose from being a warden and police detective to become Giuliani's campaign security adviser, corrections chief, police commissioner and eventual partner in Giuliani-Kerik, a security arm of Giuliani Partners, which Giuliani established after leaving office in 2001. Kerik resigned his positions in Giuliani's firm after he was nominated to the homeland security job.

The former mayor is not in any legal jeopardy, according to legal sources directly familiar with the investigation, who spoke on the condition of anonymity because the inquiry is ongoing. He and his consulting firm have cooperated in the FBI's long-running investigation of Kerik.


More at link...
Posted by: Dave D. || 04/01/2007 00:00 || Comments || Link || E-Mail|| [336063 views] Top|| File under:
Iraq war funding in limbo on Hill
House and Senate negotiators won't meet to hammer out a final emergency war-funding bill until Congress' spring break ends April 16 -- a day after Pentagon officials say money starts running out for U.S. troops in Iraq and Afghanistan.

Senate Majority Leader Harry Reid balked at the deadline yesterday and cited a congressional report that showed war funds will not expire until July. "This study confirms that the president is once again attempting to mislead the public and create an artificial atmosphere of anxiety," said Mr. Reid, Nevada Democrat. "He is using scare tactics to defeat bipartisan legislation that would change course in Iraq."

The report by the Congressional Research Service, the legislature's public policy research arm, said the military could temporarily bridge a funding gap by transferring money from other accounts. Democratic aides on both sides of the Capitol do not expect a bill to reach President Bush's desk until late April, after military officials say a lack of money will disrupt troop training, equipment repair and eventually prolong war-zone deployments.

Mr. Bush -- who has vowed to veto the bill over its timetable for a troop withdrawal from Iraq -- is critical of lawmakers taking a spring break now but he hasn't discussed recalling them to finish the bill, a White House spokeswoman said. "The president was surprised to learn that Congress went on vacation today, and that the House didn't bother to appoint any conferees ... to help try to reconcile the differences between the Senate and the House bills," spokeswoman Dana Perino said at a press briefing. "And every day that the Congress fails to act on this request causes our military hardship and impacts readiness," she said.

Republicans say they have the votes to sustain a veto, and the narrow passage of both bills indicates they can. Two-thirds of each chamber must vote to override a veto.



More at link...
Posted by: Dave D. || 04/01/2007 00:00 || Comments || Link || E-Mail|| [336061 views] Top|| File under:
Vet Bitch-Slaps Biden
Biden touts Iraq policy
SUMTER, S.C. (AP) - U.S. Sen. Joseph Biden found a ready critic for his own criticism of the U.S. war in Iraq as he stumped Saturday in this town known for its sprawling Air Force base.


Stumped. Similar to stumble.


The Delaware Democrat said he has been right to criticize the Bush Administration for its handling of the Iraq war. He also told a crowd of about 60 at the University of South Carolina-Sumter that he is the only presidential candidate with a real political solution for the war.


No one's ever said this before: I have a plan.


But when Biden turned to the audience for questions, John Stevens, a 79-year-old Air Force disabled veteran of Korea and Vietnam, told Biden he had a better solution.

"The war's being lost in Congress by the people who give aid and comfort to the enemies that are killing our troops," he said.

Stevens then said he had his own plan: "I call it the duct tape solution. You take a roll of duct tape and you put it over the mouths of the people that are criticizing our troops and also causing the enemy to continue attacking our troops and blowing them up."


LOL. 79. Too old to run for office, damnit.


Biden said the problem in Iraq isn't a lack of support for American troops. He said he has pushed plans to properly equip troops, including with mine-resistant vehicles rolling out of South Carolina plants.


I'm a proper political whore. There's a shiny lining for every political issue - all that's required is focus - and co-conspirators in the press, of course.


Instead, our soldiers have been asked to remain enmeshed in what's become a civil war that requires different tactics, Biden said.


Best Tactic: Kill Killers - who gives a shit about which sect.


"We went to war with too few troops," Biden said. "Not a single general disagrees with that."


Gen'ls Pelosi, Reid, Biden, Murtha, Kennedy, Kerry, Leahy, Dodd...


A couple of hours earlier, Biden was in front of an unusual crowd at an unusual place for a Democrat.
Rizty posh resort place. Nope, Pols never go to those.
Biden also talked about the Iraq war in front of the South Carolina Manufacturers Alliance, which met at The Sanctuary, a pricey Kiawah Island resort, said Lewis Gossett, the chief executive of the alliance. "The reaction was really remarkable," Gossett said. "It was a powerful speech."


I'm impressed, too. I didn't know Chia Pets could talk, either.


Biden didn't talk about his plans to roll back tax breaks for the nation's wealthiest people.


Mum's the woid.


"The reception might not have been as good for that," Gossett said.


Focus. Proper political whoring demands serious focus.


Biden wrapped up Saturday - the last day of the fundraising quarter - by heading to a the Carolina Cup, a steeplechase race in Camden.


We totaled $1.92 - we're on our waaaaayyyyy!


"We're on track to be able to raise what I've been saying. We think we need $20 to $25 million dollars to get us through South Carolina," Biden said.
In another 70 or 80 years we'll be ready, baby!
Even that goal is far behind what some other candidates expect to raise.


Not everyone has the advantage of being in the WH for 8 years or being a complete unknown who simply looks good to the multi-cultis. Some have to work hard to hide their records, their decades of being on the public dole and a total laughingstock.


"I refuse to believe this nomination is going to be determined based on money," said Biden, who thinks he can win if it become a contest of ideas, especially about Iraq.
The real Inconvenient Truth.
Posted by: Hupaiting Gleanter3606 || 04/01/2007 00:00 || Comments || Link || E-Mail|| [336061 views] Top|| File under:
Home Front: WoT
Accusation That US Made Hicks A 2.5x American - Suie Suie
Tip to Belmont Club
Prisoners in Guantanamo Bay are offered a diet of up to 5000 calories a day, 2œ times the recommended daily intake for Americans. David Hicks' father, Terry, has criticised the food his son has been given while in captivity.


Wholly spit! Somebody in power does read the Burg! How many times have I suggested that?


David Hicks has put on weight while in the prison and at Monday's hearing observers were surprised by his chubby appearance - he looked nothing like the photos that had become familiar to Australians.

The US military on Thursday showed off the selection of meals that it offers the prisoners in an attempt to show how well it treats suspected terrorists. Prisoners could choose regular, vegetarian, vegetarian with fish, bland (with no salt or seasoning), high fibre, or "soft" food meals. There were also fruit juices (but no straw, because of concerns about self harm), fruit and nuts. And to eat these meals they get a plastic "spork".
Posted by: 3dc || 04/01/2007 00:00 || Comments || Link || E-Mail|| [336061 views] Top|| File under:
Flight Attendant Arrested for Weapon
WASHINGTON (AP) -- A uniformed flight attendant was arrested at Dulles International Airport after she turned herself in for allegedly carrying a concealed handgun aboard a flight from Atlanta, authorities said Saturday.



more at link...
Posted by: Dave D. || 04/01/2007 00:00 || Comments || Link || E-Mail|| [336061 views] Top|| File under:
India-Pakistan
'Rise of jihadist forces weakens Musharraf'
Islamist and jihadist forces in Pakistan are taking advantage of the ongoing legal crisis sparked by the removal of the chief justice, which has weakened President Pervez Musharraf's government, according to a commentary. Stratfor, a US news intelligence service, writes that as a result, the influence of religious extremists and radical Islamists is gradually spreading beyond the Pashtun areas along the Pak-Afghan border.

The government's cautious approach to these developments could further weaken it as well as embolden those who promote religious conservatism. Recent events in Pakistan involving radical and militant Islamists show that these religious elements are trying to exploit Pakistan's political instability to their advantage. One incident shows that Pashtun militants are trying to establish their writ in the tribal areas and reacting to the pressure they are facing from the deals between as well the fighting between pro-government tribesman and foreign militants.

Meanwhile, the suicide bombing in Kharian in part was designed to underscore that the jihadist sphere of operations has now expanded into Punjab. Stratfor writes that the boldest attempt by Islamist extremists is the one by female students of the Jamia Hafsa. Their action demonstrates that Islamists can challenge the government's writ even in the capital. Making the event even more significant was the defensive posture of the Islamabad administration to the crisis.

Strafor believes that the government is worried that a crackdown against Islamist vigilantes under the current domestic political conditions could exacerbate unrest. Islamabad has also declined to use force against the vigilantes to avoid giving the impression that it is siding with those allegedly engaged in vice. While this may have prevented an ugly confrontation in the short term, the government's defensive attitude will only contribute to the growing crisis of governance in the long run, the analysis predicts, arguing that religious extremists all over the country could be emboldened by Islamabad's timid response. This could add to the unrest in the country. The spread of Talibanisation from Pakistan's border regions into its heartland could force Musharraf into sharing power with his secular opponents to salvage his own political position and roll back religious extremism.
Posted by: Fred || 04/01/2007 09:31 || Comments || Link || E-Mail|| [336061 views] Top|| File under:
International-UN-NGOs
U.N. Panel OKs Measure on Islam
GENEVA -- Islamic countries pushed through a resolution at the U.N. Human Rights Council on Friday urging a global prohibition on the public defamation of religion -- a response largely to the furor last year over caricatures published in a Danish newspaper of the Muslim Prophet Muhammad.

The statement proposed by the Organization of Islamic Conference addressed what it called a "campaign" against Muslim minorities and the Islamic religion around the world since the Sept. 11, 2001 terrorist attacks on the United States.

The resolution, which was opposed by a number of other non-Muslim countries, "expresses deep concern at attempts to identify Islam with terrorism, violence and human rights violations."

It makes no mention of any other religion besides Islam, but urges countries "to take resolute action to prohibit the dissemination of racist and xenophobic ideas and material aimed at any religion or its followers that constitute incitement and religious hatred, hostility, or violence."



More at link...
Posted by: Dave D. || 04/01/2007 00:00 || Comments || Link || E-Mail|| [336061 views] Top|| File under:
Iraq
Iraq Endorses Arab Relocation for Kirkuk
BAGHDAD -- Iraq's government has endorsed plans to relocate thousands of Arabs who were moved to Kirkuk as part of Saddam Hussein's campaign to force ethnic Kurds out of the oil-rich city, in an effort to undo one of the former dictator's most enduring and hated policies.

The contentious decision was confirmed Saturday by Iraq's Sunni justice minister as he told The Associated Press he was resigning. Almost immediately, opposition politicians said they feared it would harden the violent divisions among Iraq's fractious ethnic and religious groups and possibly lead to an Iraq divided among Kurds, Sunni Arabs and Shiites.

The plan was virtually certain to anger neighboring Turkey, which fears a northward migration of Iraqi Kurds _ and an exodus of Sunni Arabs _ will inflame its own restive Kurdish minority.



More at link...
Posted by: Dave D. || 04/01/2007 00:00 || Comments || Link || E-Mail|| [336061 views] Top|| File under:
Israel-Palestine-Jordan
EU agrees to deal with non-Hamas Palestinians
European Union foreign ministers backed an Arab peace initiative on Saturday and agreed to engage with ministers of the new Palestinian national unity government who are not members of the Islamist Hamas movement.

They voiced full support for the Arab plan revived at a summit in Riyadh this week offering Israel peace and relations in exchange for a complete withdrawal from Arab land occupied in the 1967 Middle East war and a solution the Palestinian refugee problem. "The international community should not lose that opportunity for peace. We have already lost many opportunities," Spanish Foreign Minister Miguel Angel Moratinos told reporters after the EU ministers discussed the Middle East. "We have a pragmatic position to deal with all interlocutors that are not members of Hamas. The finance minister, the interior minister and the foreign minister are not members of Hamas," he said, at the meeting in Bremen, Germany.
Posted by: Fred || 04/01/2007 09:37 || Comments || Link || E-Mail|| [336061 views] Top|| File under:
Poll: Most Americans Oppose Palestinian State, More Concessions
A new poll shows that the creation of a Palestinian state and further Israeli withdrawals are contrary to the will of most Americans.

The poll shows a five-to-one ratio of Americans against further Israeli land concessions to the Palestinian Authority and a two-to-one ratio believing a Palestinian state would be a terrorist state rather than a peaceful democracy.

The survey was carried out by US polling agency McLaughlin & Associates and commissioned by the Zionist Organization of America at a time when the entire concept of creating a Palestinian state west of the Jordan river has been called into question by prominent figures such as former IDF Chief of Staff Moshe Ya'alon.

The raw figures:
* 60% believe that Israel should not make more land concessions to the Palestinian Arabs and 11% believe it should


That's, probably, better than among Israelis


* 45% believe that a Palestinian Arab state would be a terrorist state rather than a peaceful democracy (22%)
* 45% support the Israelis over the Arabs (4.6%)
* 65% believe that Saudi Arabia is not a reliable and trustworthy ally in the war against radical Islamic terrorism. 11% believe it is.


Rantburg is bigger than we knew


* 46% believe that Egypt is not a reliable and trustworthy ally in the war against radical Islamic terrorism. 24% believe it is.
* 51% believe that the US should impose economic sanctions on Saudi Arabia until it stops its support and funding for terrorists and radical Islamic education that teaches hatred of America and Israel. 26% disagree.

Polled were 1000 randomly selected Americans on March 25, 2007. The margin of error of the poll is 3.1%.


The size is a bit small


"This poll also indicates that we should stop all talk of establishing a Palestinian Arab state. Americans also understand that the Palestinian Arabs have not taken the minimum steps required to make peace and that peace prospects are consequently next to non-existent," ZOA National President Morton Klein said. "Americans understand that establishing a Palestinian state would simply result in but another terrorist state in the Middle East, which is the last thing America needs in its efforts to bring peace and security to the region. The American public has shown that it is completely against appeasing this Palestinian terror regime by offering any more concessions to it.

"It has shown that it has a far more realistic view of the Arab war against Israel than governments around the world, including the Bush Administration, which has continued to deal with and even fund Palestinian Authority (PA) president Mahmoud Abbas, despite the PA's on-going refusal to fulfill its obligations under signed agreements and the 2003 Roadmap peace plan to dismantle the apparatus of terror and end incitement to hatred and murder in the Palestinian public square that feeds it. This policy remains in place despite the recent formation of a Palestinian Arab national unity government under the leadership of Hamas, which calls in its Charter for the destruction of Israel (Article 15) and the murder of Jews (Article 7). This new Hamas-Fatah government has refused to recognize Israel, forswear terrorism or fulfill previous agreements."

Klein said that members of the House and Senate should be made aware of the public's support of harsh actions against Saudi Arabia. "Sanctions against Saudi Arabia for its financial support of radical mosques and spreading the extreme Wahhabi Islamic doctrines, including in American mosques, is something that Americans support," he said. "The Bush Administration should also be much tougher on the Palestinian Authority and, instead of engaging and rewarding it, hold it accountable for its pro-terror, anti-peace actions. This too would be heeding the American public, which overwhelmingly supports Israelis over the Palestinian Arabs. Congress should also take action to convert all aid flowing to Egypt from military aid to purely humanitarian aid, as Americans now realize that Egypt is not the partner in fighting terror it pretends to be. This can be clearly seen in Egypt's refusal to end the massive arms smuggling from Egypt into Gaza of weaponry for Palestinian Arab terrorists, and the constant anti-Semitic articles, shows and songs that are a staple of Egyptian culture."

The poll also refutes claims publicized by professors John Mearsheimer and Stephen Walt last year claiming Congressional support for Israel is the result of political pressure by American Jewish pro-Israel individuals and groups, Klein said. "This poll shows conclusively that the typical American overwhelmingly supports Israel, which is why the overwhelming majority of members of Congress, reflecting their constituencies, also support Israel. If they didn't, they would not be representing the views of their constituencies."
Posted by: gromgoru || 04/01/2007 00:00 || Comments || Link || E-Mail|| [336061 views] Top|| File under:
EU vows to work for peace with Abbas, PA moderates
The EU pledged to work with Chairman Mahmoud Abbas and other moderates in the Palestinian leadership to support a renewed Arab peace initiative that Europeans see as a hopeful sign in the Middle East peace process, officials said Saturday.


In the fine old European tradition: peace process to the last Jew.
Posted by: gromgoru || 04/01/2007 00:00 || Comments || Link || E-Mail|| [336061 views] Top|| File under:
Exclusive: Sheikh's murder highlights new power struggle
The assassination over the weekend of a prominent sheikh in Gaza City has brought to the surface a behind-the-scenes power struggle that has been raging in recent months between Hamas and a new al-Qaida-affiliated group identified with Salafism - a school of thought that takes the pious ancestors (Salaf) of the patristic period of early Islam as exemplary models.


The news you all been waiting for
Posted by: gromgoru || 04/01/2007 00:00 || Comments || Link || E-Mail|| [336061 views] Top|| File under:
Olmert Not Ready to Order Gaza Invasion
JERUSALEM -- Israel's prime minister said Saturday he's not ready to order a large-scale military operation in Gaza, despite the military's warnings of a Hamas arms buildup in the coastal territory.

Israel fears that the Islamic militant Hamas is trying to copy the tactics of the Lebanese guerrilla group Hezbollah, which fought Israel to a draw in last summer's war in Lebanon. Hamas has exploited a period of relative calm to smuggle large numbers of anti-tank missiles and 30 tons of weapons-grade explosives into Gaza, using tunnels under the border with Egypt, Israeli security officials said, speaking on condition of anonymity because they were not authorized to discuss the issue with reporters.

Hamas has also nearly doubled its number of fighters to 10,000, the security officials said. Hamas dismissed the claims as Israeli propaganda. A spokesman for the group, Islam Shahwan, said the Hamas force has 5,500 fighters.

Hamas formed a coalition with the Fatah movement of ineffectual moderate Palestinian President Mahmoud Abbas two weeks ago. The new government has said it's ready to consolidate a four-month-old truce, but has stopped short of renouncing violence.

In an interview broadcast Saturday, Israeli Prime Minister Ehud Olmert was asked whether a large-scale Israeli invasion of Gaza was needed to halt an arms buildup in Gaza. "The question is if it has to be a military operation, if it has to be a military operation by us and if it has to be now," Olmert told Channel 2 TV. "We won't shy away from a military operation if we reach the conclusion, after a thorough check, that it is possible, based on logic and level-headedness and no exaggerations, that there is no better way than this."

Asked whether this was the case now, he said: "This is not the case."

Diplomatic constraints might keep Olmert from ordering a Gaza invasion. The U.S. is trying to revive Mideast peacemaking by winning greater involvement of moderate Arab states, and a large-scale Israeli military operation could sabotage such efforts.

Olmert is also still fighting off criticism that he embarked on the war against Hezbollah hastily. He might also be concerned about getting entangled in fighting in crowded Gaza; previous operations have caused many casualties, drawing international condemnation but yielding few achievements for Israel.

Still, senior military commanders have repeatedly expressed concern about the arms buildup. Last month, Israel's southern commander, Maj. Gen. Yoav Galant, warned that Iran is helping Hamas upgrade its fighting strength by providing technology, funding and direct military training. Galant said the training and technology has enabled Hamas to grow from a ragtag militia into a well-organized group resembling an army -- complete with battalions, companies, platoons and special forces for surveillance, snipers and explosive experts.

Also, the head of Israel's Shin Bet internal security agency, Yuval Diskin, has said that dozens of Hamas operatives are going to Iran for training. He gave no proof for the allegation.

Shahwan, the Hamas spokesman, said members of the Palestinian security forces are being trained in Islamic countries, including Iran, but that not all are members of the Hamas unit.
Posted by: Dave D. || 04/01/2007 00:00 || Comments || Link || E-Mail|| [336063 views] Top|| File under:
Syria-Lebanon-Iran
Ahmadinejad vows news soon on atomic work
TEHRAN (Reuters) - Iran's president promised on Sunday Iranians would soon hear more news about the Islamic Republic's nuclear program, which the West believes is a covert effort to build atomic bombs despite Tehran's denials.

"The Iranian nation will soon hear fresh news about our country's nuclear transition," Mahmoud Ahmadinejad was quoted by the official IRNA news agency as saying. He did not give details about any announcements or when the news would be released but Ahmadinejad is due to hold a news conference on Tuesday.


We'll be watching...
Posted by: Dave D. || 04/01/2007 13:03 || Comments || Link || E-Mail|| [336062 views] Top|| File under:
Iran's Rev Guard Broadens Influence
Iran's Revolutionary Guard Corps, the elite unit at the heart of the latest Middle East crisis, has greater power today than at any point since the revolution's early days to export Islamic militancy and challenge the West's presence in the region, say U.S. officials and Iran experts.

Its naval forces abducted 15 British sailors and marines nine days ago. Its special forces unit is operating deep in Iraq, providing militias with deadly roadside explosives used against American troops, U.S. officials say. It supplied missiles used by Hezbollah last summer in the longest war Arabs ever fought with Israel. And it now plays the largest role in Iran's ambitious military industries, including attempted acquisition of nuclear weapons and surface-to-surface missiles, according to an upcoming book by Anthony Cordesman of the Center for Strategic and International Studies.

But almost three decades after the 1979 revolution, the Revolutionary Guard has also become a leading political and economic force in Iran. One of its veterans, Mahmoud Ahmadinejad, became Iran's president in 2005. The force and a network of current and former commanders have also moved into Iran's oil and gas business, won bids on major government construction contracts, and even gained lucrative franchises such as Mercedes-Benz dealerships, the sources say.

"The Revolutionary Guards are quickly emerging as the most prominent actor in Iran," said Karim Sadjadpour of the Carnegie Endowment for International Peace. "They're playing an increasingly active role on the domestic political scene, have enormous economic assets and interests, are a key player in the nuclear program, and are essentially running Iranian activities in Iraq and Lebanon."

The Guard's high profile is one of the reasons that the assets of its top officials were frozen, because of ties to sensitive nuclear and missile programs, under two U.N. resolutions passed on March 24 and Dec. 23. Among the officials cited were the Guard's top commander, Maj. Gen. Yahya Rahim Safavi, and deputy commander, Brig. Gen. Morteza Rezaie, as well as the heads of the Guard's ground forces, navy, Quds Force and Basij (Mobilization of the Oppressed) volunteers.

The widening presence of its Quds Force in Iraq is the reason U.S. troops launched two raids in December and January on Iran's operating bases, detaining seven men in Baghdad and Irbil. Five are still held, although Iranian officials expected them to be released on the Iranian new year, March 21.

Although neither Tehran nor London has linked the events, the 15 Britons were captured two days after Tehran expected the five in Iraq to be freed and the day before the U.N. vote freezing the assets of seven top Revolutionary Guard commanders.


In his first public comments on the matter, Ahmadinejad said yesterday that the Guard had demonstrated "skill and bravery" in detaining the Britons.

Ahmadinejad, who was a midlevel officer, mirrors the evolution of the Guard, formed to protect the revolutionaries and prevent a military coup. The Guard is separate from Iran's conventional military -- and less than one-third the size, according to Cordesman. Iran's regular army, navy and air force total more than 400,000 troops. The Guard numbers about 125,000. But its numbers belie its power.

The Guard gained stature during Iran's eight-year war with Iraq, when it fought some of the toughest battles, provided human minesweepers and took huge casualties. That generation has now come of leadership age, said Kenneth Katzman of the Congressional Research Service, the author of "Warriors of Islam," a book about the Guard.

"They fought as young men, and now they're middle-aged. They have gone from the battlefield to mayoralties, governates and management of ministries," Katzman said. Tehran Mayor Mohammad Bagher Ghalibaf was a senior Guard commander.

The Guard is now a less effective conventional fighting force than it was during the Iran-Iraq war, Cordesman said. But it controls the deadliest arms, including adapted Scud missiles with ranges up to 1,200 miles, along with a chemical and biological weapons program and missile production. The Revolutionary Guard remains "the center of Iran's hard-line security forces," he said.

The most secretive Guard unit is the Quds Force, which conducts operations beyond Iran's borders using proxies such as Hezbollah, Hamas and the Palestinian Islamic Jihad, Cordesman says in the book. It has several directorates -- for Iraq, Lebanon, the Palestinian territories and Jordan; Afghanistan, Pakistan and India; Turkey and the Arabian Peninsula; North Africa; and Europe and North America, Cordesman writes. It has operatives in many embassies abroad, he says, and runs Iran's training camps for unconventional warfare.

In January, Cordesman says, Iran's Supreme National Security Council gave the Quds Force control of Iran's operations in Iraq and expanded it from 5,000 to 15,000 troops. After its men were captured in Iraq, the force has lowered its visibility and changed its style of operations, U.S. officials say.

The Quds Force is led by Brig. Gen. Qassem Soleimani and reports directly to the office of Supreme Leader Ayatollah Ali Khamenei. Many senior Revolutionary Guard officers have close family ties to top members of the clergy, according to a study of the Guard by Michael Eisenstadt of the Washington Institute for Near East Policy.

The Guard's ties and the widening corruption in Iran have increasingly led its commanders, companies and connections to bid on and win government contracts, including for recent oil and gas projects, for which they are not qualified, U.S. officials say. The result, they add, is that key projects are either poorly done or farmed out to other contractors, for a commission.
Posted by: Bobby || 04/01/2007 09:09 || Comments || Link || E-Mail|| [336062 views] Top|| File under:
Iran Questions EU's 'Illogical' Support For Britain Over Sailors
"Great Britain can count on the tight and unconditional support of all Europeans," [German Foreign Minister Frank-Walter] Steinmeier said. "We expressed this also toward our British colleague. And we advised them to seek consultations with Tehran, which I discussed with [EU foreign-policy chief] Javier Solana, in order to find a fast solution."


"Tight and unconditional support". France has already stated that only dialog is permissible, and a call for trade sanctions against Iran were tabled. Well done, Chocolate Makers!


Britain says its evidence shows the British sailors were in Iraqi waters on March 23 when Iranian warships surrounded their boats. Since then Iranian television has aired footage of one of the 15 British sailors apologizing for the ship entering Iranian waters.

Iranian Foreign Ministry spokesman Mohammad Ali Hosseini appeared on television March 31, telling the European Union they had the facts wrong and that anyway the EU had no place in the dispute, which is just between Tehran and London. "We suggest that European officials and EU officials that they pay attention to evidence and existing documents before illogically supporting the British government," Hosseini said. "It [the foreign ministry] also warned the European Union to avoid issuing baseless statements and interfering in an issue, which is a bilateral issue between the Islamic Republic of Iran and the British government and asked them to encourage the British government to find bilateral solutions to solve the issue. It also asked them to avoid [taking] any actions that would cause the issue to become more complicated and take a longer time [to be resolved]."
Two matters of interest here:

1) Persian emphasis on "bilateral relations" between the UK and Iran. a) The UK inspection regime is conducted under a UN mandate - This is an Iranian assault on the authority of the UN Security Council. b) An attempt by the Iranian government to dissolve bonds of alliance between Britain and its Coalition partners. c) Demoralize the British people and their ruling class.

2) The Iranian ballistic missile program and its nuclear weapons program proceed. Sooner rather than later, every EU country will be within range of Iranian ballistic missiles. Contemptuous remarks delivered by a Persian foreign minister to Europe will be backed by the capability of delivering nuclear warheads to Europe's capitals.
Speaking at Camp David on March 31, U.S. President George Bush called on Iran to unconditionally release the wrongfully detained British sailors. "The Iranians must give back the hostages," Bush said. "They're innocent, they did nothing wrong, and they were summarily plucked out of water. As I say, it's inexcusable behavior."

As for the British sailors, Iranian Foreign Minister Manuchehr Mottaki said today on state television that "Iran is waiting for a change of behavior by Britain and a balanced stance by this country over our legal demands."
Mottaki did not specify what a change of behavior meant, but on March 31 Iranian President Mahmud Ahmadinejad called Britain "arrogant" and said he expected an official apology from London.


The only proper answer to give Iran would be an iron-clad promise to increase defense spending by 50%+. There are no statesmen or women in Britain today. Too bad.
Posted by: mrp || 04/01/2007 07:02 || Comments || Link || E-Mail|| [336061 views] Top|| File under:
Gaddafi criticises UK reaction to Iran captives
I'm sure everyone has been asking themselves, "What would Khadaffy Duck say?"


Libyan leader Muammar Gaddafi on Saturday criticised London's reaction to Iran's seizure of British sailors and marines in the northern Gulf. "This British reaction means that Iraq has become a British colony and Iraq's territorial waters have become British waters," said Gaddafi, addressing Tuareg and other tribal leaders in the central Niger town of Agadez.

Gaddafi did not make clear whether he backed Iran's position but said foreign colonisation was against Islam. "Colonisation is the enemy of Islam, enemy of Arabs and enemy of Persians," he said.
Posted by: Hupaiting Gleanter3606 || 04/01/2007 00:00 || Comments || Link || E-Mail|| [336061 views] Top|| File under:
Who's in the News
79
[untagged]
Bookmark
E-Mail Me
The Classics
The O Club
Rantburg Store
The Bloids
The Never-ending Story
Thugburg
Gulf War I
The Way We Were
Bio
Merry-Go-Blog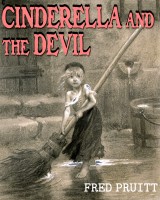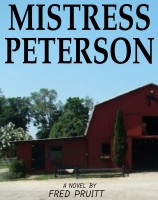 On Sale now!


A multi-volume chronology and reference guide set detailing three years of the Mexican Drug War between 2010 and 2012.

Rantburg.com and borderlandbeat.com correspondent and author Chris Covert presents his first non-fiction work detailing the drug and gang related violence in Mexico.

Chris gives us Mexican press dispatches of drug and gang war violence over three years, presented in a multi volume set intended to chronicle the death, violence and mayhem which has dominated Mexico for six years.
Click here for more information


Meet the Mods
In no particular order...


Steve White
Seafarious
tu3031
badanov
sherry
ryuge
GolfBravoUSMC
Bright Pebbles
trailing wife
Gloria
Fred
Besoeker
Glenmore
Frank G
3dc
Skidmark



Better than the average link...



Rantburg was assembled from recycled algorithms in the United States of America. No trees were destroyed in the production of this weblog. We did hurt some, though. Sorry.
34.238.189.240

Help keep the Burg running! Paypal: