Africa Horn
Aethiopian reinforcements heading to Mog
(SomaliNet) Hundreds of additional Ethiopian forces who crossed from the border have reached near Beledweine city, the provincial capital of Hiran region in central Somalia heading to Mogadishu to reinforce their colleagues fighting the local insurgents for the third day. Other Ethiopian reinforcement troops are reported to have reached Afgoie town, 30km south of the capital joining the war with what they called 'the remnants of the ousted Islamists.

Meanwhile, the Ethiopian forces stationing around El-Irfid settlement in northern outskirt of the Somalia capital are reported to have deserted there heading to Afgoie town, 30km south of the city to reinforce the Ethiopian soldiers fighting the insurgents. Witnesses told Somalinet that the Ethiopian soldiers moved out of the compound mid last night.

Short after the Ethiopian shift, the traffic on the road to Balad town which has been blocked over the past week resumed. But there were fears over that the Ethiopian forces might leave mines on the ground.
Posted by: Steve White || 04/02/2007 00:00 || Comments || Link || E-Mail|| [6503 views] Top|| File under:
Caucasus/Russia/Central Asia
Azerbaijan Arming Itself Against Iran
Azerbaijan has purchased MiG-29 fighters from Ukraine. No mention yet of how many, or at what price. Second hand MiG-29s have been fetching as much as $35 million each. Ukraine is the second largest user of MiG-29s, with about 210 of them.

Russia has 600 of the 1,600 produced. No longer in mass production, the Russian production facilities are kept busy mostly with modifications and building variants that might attract future orders. Sales of the MiG-29, by Ukraine, require the permission of Russia, as all the spare parts come from there.

Russia probably approved this sale to annoy Iran, which has a large Azeri minority (about a quarter of the population.) Azerbaijan has oil, and has more than doubled (to a billion dollars a year) its defense budget in the past three years.


Far more importantly, the Azeri are waking up to the fact that Iran is as belligerent towards them as it is to the other gulf states. It even threatened to drop missiles on its capital, for being friendly to the US.
Posted by: Anonymoose || 04/02/2007 16:56 || Comments || Link || E-Mail|| [6494 views] Top|| File under:
Europe
Don't confuse terrorism with Islam, EU warns
The European Union has drawn up guidelines advising government spokesmen to refrain from linking Islam and terrorism in their statements.


Funny thing, that. We were just discussing the involvement of Islam with terrorism. It's our opinion - and we're not Europeans, so it's not a nuanced opinion, mind you - that not all terrorist are Muslim, but most are, and the Islam is the driver behind Muslim terrorism. When the northern Irish were engaging in their festivities, I recall the news agencies freely referring to the two sides as "Catholics" and "Protestants."

Brussels officials have confirmed the existence of a classified handbook which offers "wimpy warm milk groveling non-offensive" phrases to use when announcing anti-terrorist operations or dealing with terrorist attacks. Banned terms are said to include "jihad", "Islamic" or "fundamentalist". The word "jihad" is to be avoided altogether, according to some sources, because for Muslims the word can mean a personal struggle to live a moral life.


Yasss. Many's the photo we've seen of masked Islamists, tastefully draped with bandoliers, waving their AKs and hollering "personal struggle to live a moral life"!

One alternative, suggested publicly last year, is for the term "Islamic terrorism" to be replaced by "terrorists who abusively invoke Islam".


Rapists are men who "abusively initiate sexual activity," then? Robbers "abusively conduct financial transactions"?

An EU official said that the secret guidebook, or, "common lexicon", is aimed at preventing the distortion of the Muslim faith and the alienation of Muslims in Europe. "The common lexicon includes guidance on a number of frequently used terms where lack of care by EU and member states' spokespeople may give rise to misunderstandings," he said.


Or even worse, to clear, unequivocal, non-nuanced understanding. Tusk tusk. Can't have that.

"Careful usage of certain terms is not about empty political correctness but stems from astute awareness of the EU's interests in the fight against terrorism. Terrorists exploit and augment suspicions."


"Really, it's best not to offend them. If we don't they'll leave us alone. We're pretty sure of that."

Details on the contents of the lexicon remain secret, but British officials stressed that it is there as a helpful aid "providing context" for civil servants making speeches or giving press conferences. "We are fully signed up to this drivel, but it is not binding," said one. However, Conservative MEP Syed Kamall hit out at the lexicon. "It is this kind of political correctness and secrecy that creates resentment among both the mainstream in Europe and in Islam," he said.


"What the hell kind of creature refuses to call a spade a spade even when he's being hit over the head with it? Will he call it a spade when it's shoveling dirt into his grave?"

Meanwhile, UK Independence Party MEP Gerard Batten claimed that the EU was in denial over the true roots of terrorism.


Goddamn. That man should be Minister of the Obvious!

"This type of newspeak shows that the EU refuses to face reality," he said. "The major world terrorist threat is one posed by ideology and that ideology is inspired by fundamentalist jihadi Islam."
Posted by: ryuge || 04/02/2007 07:25 || Comments || Link || E-Mail|| [6478 views] Top|| File under:
Two jailed over riot at Paris subway station
A French court jailed Thursday two young men for four months for their part in a riot at a main subway station that ballooned into a major issue for France's presidential candidates. Prosecutors had called for six month sentences for the pair for throwing projectiles at police on Tuesday evening at the Gare du Nord during a riot sparked by the arrest of a fare-dodger. The court delayed proceedings against a third youth accused of having hidden a pair of shoes in a vandalised shop until April 25 following a demand from his lawyer. The 18-year-old will be detained until the hearing when video surveillance footage from the night of the riot should be available.


Posted by: Seafarious || 04/02/2007 00:00 || Comments || Link || E-Mail|| [6479 views] Top|| File under:
Fifth Column
Pelosi shrugs off White House criticism
BEIRUT, Lebanon - House Speaker Nancy Pelosi on Monday shrugged off White House criticism of her upcoming trip to Damascus, saying she had "great hope" for reviving U.S. relations with Syria and changing its behavior.

[White House spokeswoman Dana Perino] said it "sends the wrong message to have high-level U.S. officials going there (to Syria) to have photo opportunities that Assad then exploits."

But Pelosi said she thinks it's a good idea to "establish facts, to hopefully build the confidence" between the U.S. and Syria. "We have no illusions, but we have great hope," she said.



More at link...
Posted by: Dave D. || 04/02/2007 14:52 || Comments || Link || E-Mail|| [6520 views] Top|| File under:
Home Front: Politix
U.S. Senate Democrats vow to push withdrawal
Senate Democratic leaders stress they will keep pushing for a withdrawal of U.S. forces from Iraq even if President Bush vetoes legislations calling for a pullout, Associated Press reported on Sunday. Dick Durbin, the No. 2 Democratic leader in the U.S. Senate, and Joseph Biden, chairman of the Senate Foreign Relations Committee said lawmakers might work on a new measure that sets "target dates" for withdrawal.

Biden cited a nonpartisan Congressional Research Service report saying, "I think we'll set a target date for withdrawal of U.S. forces from Iraq."

The report indicates that the Army could maintain its wartime operations well into July 2007 with funds already provided. Biden also stated that "we've got to change the mission to get a political solution. That's what we're saying."

Meanwhile, senator Durbin said, "If you follow this escalation of the war by President Bush, you can understand that there is no end in sight." The Democratic-controlled House and Senate passed measures last month setting conditions for an eventual withdrawal of U.S. forces from Iraq.
Posted by: Fred || 04/02/2007 00:00 || Comments || Link || E-Mail|| [6482 views] Top|| File under:
Democrats To Widen Conflict With Bush
Even as their confrontation with President Bush over Iraq escalates, emboldened congressional Democrats are challenging the White House on a range of issues -- such as unionization of airport security workers and the loosening of presidential secrecy orders -- with even more dramatic showdowns coming soon.

For his part, Bush, who also finds himself under assault for the firing of eight U.S. attorneys, the conduct of the Iraq war and alleged abuses in government surveillance by the FBI, is holding firm. Though he has vetoed only one piece of legislation since taking office, he has vowed to veto 16 bills that have passed either the House or Senate in the three months since Democrats took control of Congress.

Despite the threats, Democratic lawmakers expect to open new fronts against the president when they return from their spring recess, including politically risky efforts to quickly close the prison at Guantanamo Bay, Cuba; reinstate legal rights for terrorism suspects; and rein in what Democrats see as unwarranted encroachments on privacy and civil liberties allowed by the USA Patriot Act. "I suppose there's always a risk of going too far," said House Majority Leader Steny H. Hoyer (D-Md.), "but the risk of not going is far greater."
Posted by: Fred || 04/02/2007 00:00 || Comments || Link || E-Mail|| [6562 views] Top|| File under:
Home Front: WoT
Muslim leaders helped to tackle extremists
Hat Tip: Little Green Footballs


Muslim "opinion formers", including imams, are to be given lessons in civic leadership under a new plan to tackle Islamic extremism in Britain. Ruth Kelly, the Communities and Local Government Secretary, will this week announce details of a £6 million "hearts and minds" drive to deal with growing radicalism among young British Muslims which can fuel terrorist plots.

Also part of the plan are school-twinning projects, in which pupils from mainly Muslim schools will undertake joint projects, such as music and drama, with children from predominantly white establishments. The schools could go on trips together, while groups of pupils could spend days in each other's classrooms.

Miss Kelly will also announce a major increase in the number of "forums against extremism" - regional groups which meet regularly and which were set up in the wake of the July 7 London bombings to enable Muslims to discuss ways of tackling extremism. Eight have been established in troubled areas including Redbridge, Leicester, Preston and Dudley and the number could rise to 40 nationally.

In the civic leadership sessions, -opinion-formers will be given special training in how to face down extremism and to be role models for moderation and tolerance. Ministers hope they will then be able to go on missions inside places where radicalism can be fomented, including prisons and hardline mosques.

A source inside Miss Kelly's department said: "You have got to be able to energise the silent majority in a community so they don't have any truck with any of this extremist nonsense."

Miss Kelly's announcement will form the first part of a twin-track strategy set out by the Government on how to deal with the growing terrorist threat posed by British Muslim extremists. Separate security measures will be unveiled at a later date by John Reid, the Home -Secretary. Miss Kelly has, however, lost out in a Whitehall turf-war resulting from the decision to split the Home Office into a new Office of National Security and a separate Ministry of Justice, revealed by this newspaper earlier this year. Much of the work countering radicalism, which her department has been leading, will be taken over by a joint information unit inside the Office for National Security.

The Department for Communities is expected to lose a chunk of its budget and of its staff when the new system gets under way, a decision that is said to have brought "enormous chagrin" both to Miss Kelly and her senior officials.

This week's announcement, however, will be made before Miss Kelly loses this responsibility. She is expected to say in a speech on Thursday: "While the threat is real and serious, it is a small minority who spread hatred and intolerance. We need a new alliance and strengthened unity of purpose to defeat them.

"I know from my conversations with Muslim communities up and down the country that the desire and commitment to tackle extremism is there. There are many people in communities who are already taking a brave stand and doing incredible work. We need to step up support.

"We need to support people in building communities where extremism is resolutely isolated, and where all doors are shut to those who seek division and violence."

Caroline Spelman, the shadow local government secretary, said: "Ruth Kelly is acknowledging that the Government's approach to creating a more cohesive society has failed and I doubt a regional talk shop is enough to fix the problem."
Posted by: Delphi2005 || 04/02/2007 12:21 || Comments || Link || E-Mail|| [6480 views] Top|| File under:
Kissinger says military victory not possible in Iraq
No, it's not a stab in the back. Read on:

TOKYO: Former U.S. Secretary of State Henry Kissinger, who helped engineer the U.S. withdrawal from Vietnam, said Sunday the problems in Iraq are more complex than that conflict, and military victory is no longer possible.

He also said he sympathizes with the troubles facing U.S. President George W. Bush. "A 'military victory' in the sense of total control over the whole territory, imposed on the entire population, is not possible," Kissinger told The Associated Press in Tokyo, where he received an honorary degree from Waseda University.

The faceless, ubiquitous nature of Iraq's insurgency, as well as the religious divide between Shiite and Sunni rivals, makes negotiating peace more complex, he said. "It is a more complicated problem," Kissinger said. "The Vietnam War involved states, and you could negotiate with leaders who controlled a defined area."


That's true enough, and it defines in part the problem we face. Success in Iraq means a level of violence remains that's more akin to other third-world states such as Nigeria and Columbia. There will be organized gangs and various low-level insurrections going on. It's going to take several decades for the Iraqi people to buy into the ideas of personal liberty and rule of law, if they do so.

But Kissinger, an architect of the Vietnam War who has also advised Bush on Iraq, warned that a sudden pullout of U.S. troops or loss of influence could unleash chaos. "I am basically sympathetic to President Bush," he said. "I am partly sympathetic to it because I have seen comparable situations."

Kissinger said the best way forward is to reconcile the differences between Iraq's warring sects with help from other countries. He applauded efforts to host an international conference bringing together the permanent members of the U.N. Security Council and Iraq's neighbors — including Iran, Washington's longtime rival in the region. "That is the sort of framework out of which it is conceivable that an agreement should emerge," Kissinger said. "One needs to be prepared to negotiate with adversaries."


Negotiating with Sunni tribes is fine; negotiating with al-Qaeda is not. Negotiating with Shi'a leaders is fine, negotiating with Mookie is not.

Kissinger said that fighting in Iraq is likely to continue for years, and that America's national interest requires an end to partisan bickering at home over war policy. "The role of America in the world cannot be defined by our internal partisan quarrels," he said. "All the leaders, both Republican and Democratic, have to remember that it will go on for several more years and find some basis for common action."


The Democrats aren't interested in common action right now; they're still mad with rage over the 2000 election, and the 1994 election, and being locked out of the spoils, and having their personal apple-carts overturned. Reasonable Democrats who are interested in dealing with the WoT are being hammered down by the far left. Those reasonable Democrats have to grow a spine and push back or it will be the Republicans against the Kos Kiddies for the next decade, and that's a scary thought.
Posted by: Steve White || 04/02/2007 00:00 || Comments || Link || E-Mail|| [6480 views] Top|| File under:
McCain Comments on Baghdad Surge
BAGHDAD (AP) - After a heavily guarded trip to a Baghdad market, Sen. John McCain insisted Sunday that a U.S.-Iraqi security crackdown in the capital was working and said Americans lacked a ``full picture'' of the progress. McCain, a Republican presidential hopeful who was a prisoner of war in Vietnam, acknowledged a difficult task lies ahead in Iraq, but criticized the media for not giving Americans enough information about the recent drop in execution-style sectarian killings, the establishment of security posts throughout the city and Sunni tribal efforts against al-Qaida in the western Anbar province.

``These and other indicators are reason for cautious, very cautious optimism about the effects of the new strategy,'' said McCain, who was leading a Republican congressional delegation to Iraq that included Sen. Lindsey Graham.

McCain, R-Ariz., was combative during the news conference, refusing to respond to a question about whether the U.S. had plans to attack Iran. He also replied testily to a question about remarks he had made in the United States last week that it was safe to walk some Baghdad streets. ``Things are better and there are encouraging signs. I've been here ... many times over the years. Never have I been able to drive from the airport, never have I been able go out into the city as I was today,'' he said. ``I'm not saying 'mission accomplished,' 'last throes,' 'dead-enders' or any of that,'' he said. ``I believe that the signs are encouraging, but please don't interpret one comment of mine in any way to indicate that this isn't a long, difficult struggle.''
Posted by: Steve White || 04/02/2007 00:00 || Comments || Link || E-Mail|| [6479 views] Top|| File under:
Israel-Palestine-Jordan
Israeli High Court suit: Strip three Arab MKs of their citizenship
In a precedent-setting petition to the Supreme Court, the Israel Law Center maintains that three Arab MKs lost their Israeli citizenship - and thus their right to be Knesset Members - when they traveled to Syria, an enemy country, last September.

The three Arab MKs in question are Azmi Bishara, Wassel Taha and Jamal Zehalka, of the Balad Party. During their visit to Syria, they met with Syrian dictator Bashar Al-Assad and leading members of the ruling Baath Party.

Israel Law Center's suit, filed last week by its director, Attorney Nitsana Darshan-Leitner, quotes Clause 5 of Israel's Emergency Regulations regarding travel abroad (1948, 1954). The clause states, "An Israeli citizen or resident may not enter [Syria or other specified countries] without permission from the Interior Minister or the Prime Minister" - permission that was not received by the three MKs.


I wonder if Nancy Pelosi is reading this
Posted by: gromgoru || 04/02/2007 02:41 || Comments || Link || E-Mail|| [6481 views] Top|| File under:
Crime wave hits Gaza streets



Johnson! Stop the presses!!


Khan Younis - Ma'an - The Gaza Strip witnessed a widespread crime wave including gunfire, bombing, attempted abduction and theft on Saturday night.


All at once?


Palestinian security sources reported that anonymous gunmen shot at a national security officer escorts in the Saraya building on Nasser street in Khan Younis, but no casualties were reported. The sources reported that the gunmen were in a Skoda car, but managed to escape.


I'm bored. Let's go shoot at cops.


Gunmen in a Volkswagen car shot at a member of the national security near Abu Khadra area in the centre of Gaza City, the national security men in the area retaliated, but no casualties were reported.


I'm bored. Let's go shoot at cops.


Other parts of the Gaza Strip witnessed increased criminal activity; cars were stolen and shooting rang out through the streets.


They still bother to report stolen cars in Gaza?


In Jabalia refugee camp, in the northern Gaza Strip, an explosive device was detonated in front of the house of Mohammad Ziara. There is significant damage to the house but no casualties.


Look out! Hot potato!


In the central governorate, armed men shot at Fadal Mahmoud Sayyed, in Al Bureij refugee camp, he was shot after assailants failed an attempt to abduct him. Sayyed was injured and transported to hospital for treatment.


Bullet riddled feets, don't fail me now...


In Gaza City governorate unknown men stole the car of Palestinian citizen Mohammad Mahmoud on Al Naser Street, the car belongs to Palestine TV.
This is Mo Mahmoud with a Gaza Action News exclusive! SOMEONE JUST STOLE MY FUCKING CAR!!!
In the northern Gaza Strip unidentified gunmen shot at Palestinian citizen, Jabr Khalil, but he was unhurt.


April fools, Jabr!
Posted by: tu3031 || 04/02/2007 00:06 || Comments || Link || E-Mail|| [6498 views] Top|| File under:
Palestine wants EU to deal with all its ministers
Palestine's national coalition has urged the European Union to deal with all its ministers as it has a united agenda and united leadership. Palestinian Minister of Planning Samir Abu Eisha said Saturday his government had urged the European Union and the International Community to forge direct contacts with the all the Palestinian coalition members. His remarks were made in response to EU foreign ministers who agreed earlier Saturday to limit contacts to non-Hamas ministers in the Palestinian unity government. "The EU stance to deal with any members of the government was a positive development but insufficient," Abu Eisha said, adding that "in any coalition government, all members should be dealt with in the same way."

Mahmud al-Zahar, former Palestinian Foreign Minister and a senior leader of the Islamic Resistance Movement (Hamas), has cautioned that the platforms of the Palestinian national unity government and those of the Hamas movement not be confused. "You should know well that there are differences between the political platforms of the new unity government and the Hamas movement," Al-Zahar said.

Al-Zahar rejected the recognition of Israel, saying, "We would never ever recognize the right of Israel to exist on one inch of the land of Palestine ...If we give up our resistance, this mean we will give up ourselves."

The unity coalition, comprising Hamas and Fatah members, was sworn in earlier this month. The international community, including the U.S. and the EU, boycotted the former Hamas-led government for refusing to recognize Israel.
Posted by: Fred || 04/02/2007 00:00 || Comments || Link || E-Mail|| [6480 views] Top|| File under:
Olmert reminds Rice: Bush is still her boss
Prime Minister Ehud Olmert is used to engaging in a diplomatic game of sorts with U.S. Secretary of State Condoleezza Rice during her visits to the Middle East. Rice tries to demonstrate American involvement in the Palestinian-Israeli conflict, while Olmert politely reminds her that her boss at the White House, George W. Bush, afford her little slack.

On her penultimate visit to Jerusalem six weeks ago, Rice discovered upon her arrival that Olmert had informed the media about his telephone conversation with Bush the previous day. "The prime minister and president see eye-to-eye," said a high ranking political official in Jerusalem. The message was unmistakable: What Rice had to say barely mattered. Olmert had it all worked out with the president. Rice did not like it, but proceeded according to plan in convening the triple summit in Jerusalem with Olmert and Palestinian Authority Chairman Mahmoud Abbas. The summit came and went with no real effect.

Upon her return to the region last week, Rice was met by Olmert's lack of interest again. "His willingness to promote the negotiations has cooled down," one of her advisers noted. At their meeting, Olmert rejected her offer to engage in negotiations on a permanent peace agreement with the Palestinians, which were designed to present them with "a political horizon." He answered that they had to first release IDF soldier Gilad Shalit, who was abducted by Hamas on June 25. Rice contented herself with minor and technical "achievements" such as the appointment of Security Coordinator Lieutenant General Keith Dayton to reorganize the forces loyal to Abbas.
Posted by: Fred || 04/02/2007 00:00 || Comments || Link || E-Mail|| [6475 views] Top|| File under:
Ahmadinejad vows news soon on atomic work
Iran's president promised on Sunday Iranians would soon hear more news about the Islamic Republic's nuclear program, which the West believes is a covert effort to build atomic bombs despite Tehran's denials. "The Iranian nation will soon hear fresh news about our country's nuclear transition," Mahmoud Ahmadinejad was quoted by the official IRNA news agency as saying. He did not give details about any announcements or when the news would be released but Ahmadinejad is due to hold a news conference on Tuesday.

Posted by: gorb || 04/02/2007 01:59 || Comments || Link || E-Mail|| [6502 views] Top|| File under:
Iran Mends Fences with Arabs – Starting with Saudis
DEBKA- salt to taste...




It's dated April 2nd but I sure as hell hope to God its a April Fools Article


The live wire at last week's Arab League summit in Riyadh was undoubtedly the non-Arab guest of honor, Iranian foreign minister Manouchehr Mottaki.
He breezed around the Arab delegations hard-selling the notion of a mutual defense treaty between Iran and the Arabs on the lines of the Tehran-Damascus pact. Mottaki argued that a treaty of this kind would allay Arab fears of an Iranian nuclear threat, put a stop to a Middle East nuclear arms race, provide the Arabs with a protective umbrella against Israeli

aka American

aggression and set up an Arab-Islamic front against US and other foreign intervention in the region.
The Iranian diplomat's proposition fell on willing ears.

DEBKAfile's Middle East sources report that he had a long conversation in Riyadh with Saudi foreign minister Prince Saudi al-Faisal, at which they looked the treaty plan in some detail and agreed that their defense ministries would assign special teams to explore it further. The Iranian minister argued that the joint effort of Riyadh and Tehran to pacify Lebanon and reconcile the internal differences among its rival factions could work as well for the Palestinian Authority. He said increasing Saudi-Iranian cooperation in joint diplomatic-strategic projects across the Middle East ought to extend to the military sphere.

Our source also reported exchanges between the Iranian and Egyptian delegations to the Arab summit last week on the resumption of diplomatic ties. Saturday, March 31, Iran's chief of staff Gen. Hassan Fayrouz Abadi, prodded the Arabs again; he urged them to hurry up and join Iran in a defense treaty because, he claimed, Israel threatened a war offensive in summer, two months hence. According to the Iranian general, Israel was bent on a "suicide assault" against a number of Arab states to save the Americans from having to pull their troops out of Iraq.

Before the conference ended, the Saudi foreign minister arranged a four-way meeting between King Abdullah, Mottaki, and the two Palestinian leaders, Mahmoud Abbas and Ismail Haniyeh of Hamas. Together they discussed how Iran and Saudi Arabia could work together to apply the Mecca reconciliation accords which established a unity government between Fatah and Hamas. This was taken by Iran as Riyadh's approval of the military assistance Tehran gives the Palestinians and a formal, collective Arab endorsement.

DEBKAfile's political analysts take this step as a mark of Saudi contempt for Israel, and further, the collapse of the Saudi initiative led by national security adviser Prince Bandar bin-Sultan for direct Saudi-Israeli talks. Instead, the Saudi-Iranian rapprochement led by Saudi al-Faisal has prevailed. The Israel-Palestinian issue has been shifted to the Saudi-Iranian ken by the Faisal faction which has attained ascendancy in Riyadh and argues that the time has come for the Arabs to take their fate in their own hands and drop their dependence on foreign powers, namely the Americans.


This is what happens when you are dealing with a people that hold high honor pride balls, but allow the pansies in your own ranks make you look weak docile and shaky. Your potential allies lose out to those who are against you with the huge middle fence sitters.


DEBKAfile's sources have learned that talks for the resumption of Egyptian-Iranian diplomatic relations have already begun. Egyptian president Hosni Mubarak entertained for breakfast in Cairo last week Iranian ex-president Muhammad Hatami, who now heads the Institute for Dialogue among Cultures. Present too was Egyptian prime minister Ahmed Natif. Relations were broken off in 1979, the first year of the Islamic revolution, after Ayatollah Khomeini praised the murderers of President Anwar Sadat and a Tehran thoroughfares for one of the assassins, Muhammad Islambouly.

Hatami pressed his host to seriously consider resuming diplomatic relations, maintaining that the Muslim world is beset by a crisis caused by Western domination. Muslim powers must therefore work together to recover control of their own countries. He spoke highly of Egypt's importance in the Arab and Muslim worlds. By working together, the two governments could make a difference, he said.

After the meal, Hatami and Natif put their heads together and agreed that a high-ranking Iranian delegation would visit Cairo in April to set up arrangements for the two embassies to re-open. The Iranian leader made a similar attempt to restore relations in 2001 when he was president. It broke down when Iranian extremists refused to take down Islambouli's street name as demanded by Cairo.
Guys if true this is a serious bad development. It may just be the warmonger in me but personally if I was Bush and this was real or even thought to be a possibly reality I would launch a all out strike now not later on Iran. Goal in that strike would be two fold 1) to cause as much damage as possible to their Military, WMD, Leadership, and Government control infrastructure 2) Force Iran to use one of the few counter punches they have against US aka west hit their new friends oil fields, Shia rebellions, pipelines, tankers, cities, refineries.

Either way if this type of negotiation is even going on the US needs to re-establish our being the STRONG horse without doubt. A blockade of Iran or maybe even a pre-threatened cruise missile strike on the one and only Iranian Gas refinery. Either would show just how weak Iran is in comparison to US.

Either way, this story is bothersome especially with statements of late like UAE refusal to allow their territory for Iran action, Saudi King openly calling US occupation of Iraq illegal, Musharaf basically surrendering the entire W of Pakistan to the Taliban/AQ as a base to hit Afghanistan with a Pakistan Nuke umbrella over top, Jordan king recent flirting with Hamas, and more.

Posted by: Omaitch Theagum1555 || 04/02/2007 00:00 || Comments || Link || E-Mail|| [6477 views] Top|| File under:
Terror Networks
Yemeni women sign up to fight terror
More at link:

Afrah al-Ansi pulls back her camouflage jacket to show me the pistol strapped to her belt.

She travelled to work this morning wearing a veil and a full-length black balto, an all-encompassing cloak which is traditional dress for women in Yemen.

But now she is dressed in fatigues, heavy black boots and shades.

Afrah, 23, is one of 20 women recruited to join Yemen's elite counter-terrorism unit (CTU) last summer.

Only 13 recruits have stayed the course, after a rigorous training programme that has taught them how to enter a house by force, drive a Hummer military vehicle and shoot.

Yahya Saleh, chief of staff of Yemen's Central Security Forces, sponsored the creation of the women's unit and supervises the CTU.

He says the women's main purpose is to follow their male colleagues on house raids and search any women they encounter.

"Male terrorists often disguise themselves as women in order to evade detection and arrest, but Yemen's strict social code means that women suspects cannot be touched by the men on the unit," he explains.

Yemen's Political Security Organisation runs a separate team of women, trained to gather and assess intelligence, but Afrah and her colleagues in the CTU are the only women to put themselves at the sharp end of Yemeni counter-terrorism.

"At the beginning, we were afraid," she says, "but now we're getting used to our job."
Posted by: Thravirt Thath7880 || 04/02/2007 21:04 || Comments || Link || E-Mail|| [6480 views] Top|| File under:
Home Front: Culture Wars
IBM Gives Feds $45M in Translation Tech - honours employee's soldier son
To honor an employee's son who was badly wounded in Iraq, IBM Corp. plans to give the U.S. military $45 million worth of Arabic-English translation technology that the Pentagon had been testing for possible purchase. The offer - made from the highest reaches of the company directly to President Bush - is so unusual that Defense Department and IBM lawyers have been scouring federal laws to make sure the government can accept the donation.

The story begins one night in late February, when Army Sgt. Mark Ecker Jr., 21, on his second tour in Iraq, was on patrol in Ramadi. Preparing to raid a house, Ecker's unit lined up along a side of the building. But an explosive device had been hidden in the wall, and when it went off, it wounded several soldiers. Ecker eventually lost both legs below the knee. Ecker's father, an IBM mainframe sales specialist in East Longmeadow, Mass., shared the story of his son's ordeal with co-workers, and word spread through the company. Eventually it reached Chairman and CEO Samuel Palmisano.

IBM would not make Palmisano available for comment. But according to other IBM executives, Palmisano had heard from several IBM employees who have returned from active duty in Iraq that a shortage of Arabic translators has severely hampered U.S. forces' efforts to communicate. With that and Ecker's experience in mind, Palmisano called and wrote Bush, offering to make IBM's Multilingual Automatic Speech Translator software, known as MASTOR, "immediately available for use by our forces in Iraq." Palmisano offered 10,000 copies of the MASTOR software and 1,000 devices equipped with it, plus training and technical support. "Hopefully this will be helpful to our efforts," he wrote.

Separately, Anne Altman, who oversees IBM's federal sales in Washington, reached out to Adm. Edmund Giambastiani, vice chairman of the Joint Chiefs of Staff, to reiterate the offer and get guidance on how to make it happen. Giambastiani told IBM he appreciated the donation, although according to his spokesman, Lt. Col. Gary Tallman, "the offer is under evaluation right now" and "does not constitute acceptance" by the Department of Defense. "Part of the evaluation is to determine a proper legal way for acceptance," he wrote in an e-mail.

Indeed, it is very rare for a large defense contractor like IBM, which does roughly $3 billion worth of federal business every year, to give the government a freebie. It is also worth noting that MASTOR has been undergoing testing by the Pentagon's Joint Forces Command, in addition to a rival two-way translation technology known as IraqComm from nonprofit SRI International. Both systems take English or Arabic that is spoken into a computer microphone, translate it into the other language and utter it through the machine's speakers.

Joint Forces Command told The Associated Press last October that tests on IraqComm and MASTOR so far had been in quiet offices rather than noisy war-zone settings, and that it might be 2009 before the technology is widely used on patrols or other tense situations.

IBM's Altman said she hoped IBM's gift would accelerate the timeframe, and said other vendors should consider "similar donations." An SRI spokeswoman declined to comment. But Altman added that she did not expect IBM's offer to end up cutting out SRI or any other potential providers. "The government never gets themselves in a position where there's only one provider of a capability," she said. "There's no question that over time, they'll be looking to procure others."

John Pike, a military analyst with GlobalSecurity.org, said he had never heard of such a donation and questioned whether it might have the effect, unintended or not, of making MASTOR a favored choice for future projects because of the "large installed base and large user community." However, he added: "I would have a hard time being overly critical of anything that would accelerate the war effort. It would seem to me that this will give troops more capabilities sooner. That's a hard argument to top. Lord knows they need all the help they can get right now."

No matter how the donation plays out, it has already delighted the Eckers. Ecker Jr., who has been recuperating in Walter Reed Medical Center since Feb. 28, also got a visit from Bush on Friday as the president toured the hospital. "A translator wouldn't have helped in my situation - we were sneaking around the middle of the night, and it was just one of those things," Ecker Jr. said. But overall, he added, "communicating with the locals is difficult. This technology that IBM is going to offer is really going to help."
Posted by: trailing wife || 04/02/2007 16:29 || Comments || Link || E-Mail|| [6494 views] Top|| File under:
Princess Madeleine harassed by Fred Phelps & Co.
Fred Phelps

Publish date is April 2 and the archives reveal other posts on the subject, so I guess it's real.



The Swedish Royal Court has confirmed that it has been receiving abusive faxes from the fanatical Westboro Baptist Church sect.

Led by minister Fred Phelps , the small group's hatred of the royal family and all things Swedish is linked directly to an equally virulent hatred of homosexuals.


Princess Madeleine

Phelps praises homophobic crimes, including murder. When controversial Swedish minister, Åke Green , was convicted of inciting hatred of homosexuals following an anti-gay sermon, Phelps saw red and turned his attention to Sweden.

"You're doomed to spend eternity in hell," he said. "All you Swedes and your Swedish king and his family."

As part of the campaign Phelps launched the hateful website God Hates Sweden , which attacks the royal family and delights in the loss of Swedish lives in the 2004 tsunami disaster.

Princess Madeleine has been the main recipient of the sect's abuse, Expressen reports. "I know that this is happening all the time. There have been strange faxes containing all sorts of terms of abuse," court spokeswoman Nina Eldh told the newspaper.


A homosexual

The court's lawyers have so far failed in their atempts to call a halt to the site's anti-Swedish hate campaign.

Expressen's attempts to secure a comment from the group were met with resistence from an agitated female representative. "We hate Sweden! Don't call here again," she said.
Posted by: mrp || 04/02/2007 06:44 || Comments || Link || E-Mail|| [6497 views] Top|| File under:
Who's in the News
79
[untagged]
Bookmark
E-Mail Me
The Classics
The O Club
Rantburg Store
The Bloids
The Never-ending Story
Thugburg
Gulf War I
The Way We Were
Bio
Merry-Go-Blog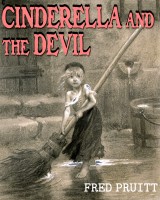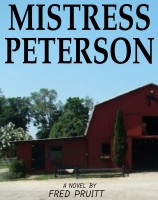 On Sale now!


A multi-volume chronology and reference guide set detailing three years of the Mexican Drug War between 2010 and 2012.

Rantburg.com and borderlandbeat.com correspondent and author Chris Covert presents his first non-fiction work detailing the drug and gang related violence in Mexico.

Chris gives us Mexican press dispatches of drug and gang war violence over three years, presented in a multi volume set intended to chronicle the death, violence and mayhem which has dominated Mexico for six years.
Click here for more information


Meet the Mods
In no particular order...


Steve White
Seafarious
Pappy
lotp
Scooter McGruder
john frum
tu3031
badanov
sherry
ryuge
GolfBravoUSMC
Bright Pebbles
trailing wife
Gloria
Fred
Besoeker
Glenmore
Frank G
3dc
Skidmark
Alaska Paul



Better than the average link...



Rantburg was assembled from recycled algorithms in the United States of America. No trees were destroyed in the production of this weblog. We did hurt some, though. Sorry.
3.236.52.68

Help keep the Burg running! Paypal: