Africa Horn
Hawiye clan leaders reach agreement with Ethiopian officials
(SomaliNet) The Hawiye clan leaders and the Ethiopian military officials have come closer late Tuesday to reach sustainable solution aimed to end the conflict in the Somalia capital Mogadishu. After three-hour meeting at unknown location in Mogadishu, Somalia capital representatives of both sides agreed on some key points. Salad Qorgab, among the Hawiye peacemakers told the reporters about the breakthrough in the talks. He said after long debate, both sides agreed:
• To select a four member panel from Hawiye men and Ethiopian forces tomorrow to ensure that the ceasefire is emplaced.

• To strengthen the ceasefire.

• To bury the dead from both sides and treat the wounds.

• Ethiopian soldiers should withdraw from the hospitals to be reopened and give access to suffering people.

• To resume another meeting in one day after on 5 April, to complete the agreement.
Meanwhile, Somali's interior minister Mohamed Mohamud Guled 'Gama-dhere' has carefully welcomed today's deal reached by the Ethiopian military officials and Hawiye clan leaders as positive step towards the peace process. "My government is thanking the elders of Hawiye clan if they succeeded to stop the war," he said. "But we would never negotiate with the terrorists hiding in the capital and responsible of the continuing violence."
Posted by: Fred || 04/05/2007 00:00 || Comments || Link || E-Mail|| [10794 views] Top|| File under:
Somaliland accepts Saudi deported Somalis
(SomaliNet) The authorities of the breakaway republic of Somaliland in northwest Somalia allowed Wednesday Juba Airways airplane carrying deportees to make landing at Hargeisa Airport. Dozens of Somalis who were deported from Saudi Arabia were onboard the plane which was initially destined to Mogadishu. However, due to days of violence, it was rerouted to Galkio in central Somalia.

Puntland officials refused the plane to offload the passengers at the airport and ordered the pilot to take the deportees back to Saudi Arabia. Sources say that the plane has been flying over the Hargeisa city for several minutes until it was allowed to land.
Posted by: Fred || 04/05/2007 00:00 || Comments || Link || E-Mail|| [10795 views] Top|| File under:
No government in Somalia, Islamic leader says
The leader of the executive council of the powerful ousted Islamic Courts Union who is now in Doha, Qatar has spoken out the conflict in Mogadishu, the capital of Somalia overnight. In interview with the Arabic Satellite TV, Al-Jazeera, Sheik Sharif Sheik Ahmed dismissed the existence of the interim government. "There is no government which can represent all Somali people," said Sheik Ahmed. "Even the Ethiopians do not recognize the government by the time they directly can engage talks with its rival."

When asked who are involved in the fighting going on in Somalia, Sheik Ahmed said the Somali society who could not stand with the Ethiopian occupation wage the war.


That doesn't answer the question, does it?


Also asked whether the Islamic Courts are part of the fighting in Mogadishu, Sheik responded that it is unnecessary for the Islamic Courts to join the war but the people of Somalia now fighting against the Ethiopians. He described what is going on in the capital as massacre on the civilians and he expressed his deep sorrow over the civilian casualty which killed or injured by the artillery shells. Sheik also said in his interview that it was very surprising to hear the statement by the interim government in which it declared to hold national reconciliation conference inside Mogadishu.
Posted by: Fred || 04/05/2007 00:00 || Comments || Link || E-Mail|| [10794 views] Top|| File under:
Arabia
Yemen to expel French engineer after alleged Koran abuse
Yemen said on Wednesday it would deport a French engineer involved in an alleged desecration of the Muslim holy book, the Koran, that sparked riots by workers at a giant gas-exporting project in last week.

Hundreds of Yemeni workers, outraged by an alleged abuse of the Koran by a French engineer, destroyed facilities and houses of foreign experts at the project that was under construction at the Belhaf port in south-eastern Yemen on March 25. Outraged workers also set a helicopter on fire as it landed at the Arabian Sea port, some 580 kilometres from the capital Sana'a, after claims that a French engineer kicked and tore the Koran apart.

A statement issued by the Interior Ministry, however, said an ad hoc investigation commission had concluded that the 'claimed desecration or abuse of the Koran could not be substantiated.' It said that a dispute between the Frenchman, whose name was not given, and a Yemeni employee was behind the 'rumour' that spread among the Yemeni workers and set off violent protests and riot.

Just a beef between management and Plumbers and Pipefitters Union Local 273. I'm sure if youse put da local imam's brother-in-law on the payroll, dis incident would go away. It works in Jersey.

Three workers were injured in clashes with police forces. No casualties were reported among the foreign workers as security forces managed to evacuate them swiftly.
Posted by: Fred || 04/05/2007 00:00 || Comments || Link || E-Mail|| [10795 views] Top|| File under:
Caucasus/Russia/Central Asia
Beslan memorial plan angers Russian Muslim leader
Plans to build a memorial to the 333 hostages killed three years ago in the Beslan school siege have sparked a row between Christians and Muslims in Russia.

The local Russian Orthodox diocese says it will build a church in the grounds of Beslan's school No. 1 to commemorate the victims -- half of them children -- killed in a clash between insurgents and Russian troops. But one of Russia's leading Muslim clerics has accused the Orthodox church of trying to hijack a national tragedy by building a memorial that he said would exclude the more than 20 million Muslims who live in the country.

"It is not acceptable to present this tragedy as the tragedy of followers of only one religion," Sheikh Ravil Gainutdin, chairman of the Council of Russian Muftis, said in a statement.


"After all, citizens of one religion died in the tragedy, and citizens of another religion created the tragedy. So you see, more than one religion was involved!" he added.

"We need a monument on this site that symbolizes a national tragedy, without any religious undertones, where everyone can come and shed their tears." Gainutdin is an outspoken Muslim leader in Russia, and other senior clerics have not spoken out about the memorial plans.

But the row has exposed faultlines between the communities which, despite a conflict between Moscow and rebels in Muslim Chechnya, have had largely smooth relations. Russia is home to the biggest Muslim community in Europe. Wrangling over the memorial could also aggravate already raw divisions between Muslims and Christians in the volatile North Caucasus region that includes Beslan.

The local Russian Orthodox diocese said it plans to build the church next to the school sports hall, the spot where many of the hostages died after a bomb fixed to a basketball hoop went off, triggering a massive gunbattle.

A spokesman for the diocese said a church was the memorial that the people of Beslan had chosen. "It is not a case of someone coming along and taking this decision. It is the decision of the people who were hostages and whose children died ... and it should be respected," said spokesman Yevgeny Bronsky. Asked about Muslims' reaction to the plan he said: "We have not noticed this issue dividing anyone in Beslan."

The administration of the North Ossetia region, of which Beslan is a part, contradicted the church, saying consultations on what form the memorial would take were still being conducted. "The people of Beslan ... will review the proposed options and will make the final choice," it said in a statement.

Since the tragedy, the wrecked shell of the sports hall has become a makeshift shrine, with candles on the floor and photographs of the victims pinned to the walls. Some victims' relatives say it should be preserved as a permanent memorial.
Posted by: ryuge || 04/05/2007 02:32 || Comments || Link || E-Mail|| [10793 views] Top|| File under:
Down Under
Controversy over visa for speaker at Aussie Islamic conference
British journalist and Muslim convert Yvonne Ridley should not be allowed into Australia if reports that she has praised suicide bombers are verified, Labor says.

Ridley, who was a senior reporter for Britian's Sunday Express, converted to Islam three years after she was captured by the Taliban while on an undercover assignment for the newspaper in 2001. Her ordeal, in which she was imprisoned and interrogated by the Taliban, made headlines worldwide. Her own website says she is well-known for her outspoken views and defence of Islam. Sister Yvonne, as she is known now, also describes radical cleric Abu Hamza al-Masri as "quite sweet really" and says the Taliban have suffered an unfair press.

Ridley is to be a speaker at the first annual Australian Islamic Conference in Melbourne this weekend.

Opposition immigration spokesman Tony Burke said Ridley had praised the Chechen leader of the Beslan school massacre, Shamil Basayev, as a martyr and urged Muslims in Britain not to co-operate with police. She is also alleged to have described suicide bombings as "martyrdom operations".

Mr Burke said the Government should have the comments investigated and kick Ridley out of the country if necessary. "If the quotes are accurate, her visa should be cancelled immediately," Mr Burke said. He questioned how Ms Ridley could have passed the character test required for a visa.

Immigration Minister Kevin Andrews said Ridley had been allowed to enter Australia because there was nothing to suggest she was a security risk. "In the case of Ms Ridley, she was judged not to be a threat to the national security of Australia," Mr Andrews said on ABC radio. "There is a vast distinction between allowing somebody into Australia whose views you may not like, and somebody who is a threat to national security."

The immigration department decided this week not to allow another controversial figure, Sheik Bilal Philips, into Australia. Sheik Philips, who was to be the keynote speaker at the conference, has been linked to the 1993 bombing of the World Trade Centre in New York.
Posted by: ryuge || 04/05/2007 02:06 || Comments || Link || E-Mail|| [10794 views] Top|| File under:
Europe
NYT: Europe Looks Into Possible War Crimes in Somalia
Dhimmi coordination by the EU and NYT


European diplomats said Thursday that they were investigating whether Ethiopian and Somali government forces killed many jihadis committed war crimes last week during heavy fighting in Somalia's capital that killed more than 300 civilians, none of which were killed by murderous jihadis.

The fighting, some of the bloodiest in Somalia in the past 15 years, pitted gallant Ethiopian and Somali forces against bands of jihad terrorists insurgents and reduced blocks of buildings in Mogadishu, the capital, to smoldering rubble. Many Mogadishu terrorists and their sympathizers residents have complained to human rights groups, saying that the government, but not those nice mohammedeans used excessive force and indiscriminately shelled their neighborhoods.

On Thursday, Eric Van der Linden, chief of the European Commission's dhimmi delegation to Kenya, said that he had appointed a team to look into several war crime allegations stemming from the civilian casualties. "These are hefty accusations," Mr. Van der Linden said. "We are examining them very prudently, so we can perform dhimmitude."

In an e-mail to Mr. Van der Linden marked "urgent," a security adviser to the commission wrote that there are "strong grounds" to believe that Ethiopian and Somali troops had intentionally attacked terrorists civilian areas and that Ugandan peacekeepers, who arrived in the country last month, were complicit for standing by. The e-mail was provided by a terrorist sympathizer or dhimmi someone who thought that the issue should become public and its authenticity was confirmed by commission officials.

Ethiopian, Somali and Ugandan officials denied Thursday that their soldiers had done anything wrong.


"They were shooting at us and we shot back. Why are you accusing us of causing ALL the casualties? Do you want the ICU to win?"


A war crimes case is about the last thing Somalia's transitional government needs, but which we in the NYT will push HARD. Ever since it took control of Mogadishu in late December, the transitional government has struggled to pacify the city and win popular support.

Many Western diplomats had expressed hope that this transitional government, Somalia's 14th, would end the seemingly interminable chaos that has enveloped the country since the central government collapsed in 1991. But so far, the government has failed to deliver the same level of stability that an murderous Islamist administration brought during its brief reign of terror last year. It was overthrown by Ethiopian-led forces, with covert American help.

Mogadishu has become so dangerous — again — that many residents say they are now doubting whether the government will be able to hold a major reconciliation conference scheduled for mid-April. The Ethiopian military struck a truce with insurgents on Sunday, though, and the past three days have been quiet, giving beleaguered residents a chance to bury their dead.

The European Commission has no authority to prosecute war crimes and would have to refer any findings to the International Criminal Court. But commission officials said they were investigating the accusations because the commission has provided money and technical assistance to the transitional government and the peacekeeping mission here there.


"So we will use the money they provided to investigate THEM. Sweet, huh?"


A Western official who spoke on the condition of anonymity because of diplomatic considerations predicted that even if there were compelling evidence of war crimes, the case would probably never get to court.


Heh.


Another Western official, speaking anonymously for similar reasons, said, "At the end of the day, no one is going to want to further undermine the transitional government."

Diplomats, and analysts from Somali and international organizations predicted Thursday that the American government would resist the European effort because Ethiopia is a close American ally, valued as bulwark against Islamic militants in the Horn of Africa.


"'Mericans like Ethiops a lot".


In the past week, terrorist sympathizers human rights groups have been urging someone to look into the civilian casualties issue. The Somali Diaspora Network, an American-based terrorist front group advocacy group, accused the transitional government and Ethiopian forces of "collective punishment" and genocide.
Oooooooh. Collective punishment. That is bad.
The Somali Disapora Network said that Abdullahi Yusuf Ahmed, the transitional president, warned in a recent radio interview that "any place from which a bullet is fired we will bombard it regardless of whoever is there."


Said like someone who lives in Somalia and knows how Somalis act and what 'incentives' they respond to.


Several of the terrorist sympathizers analysts said that they believed Ethiopian forces overreacted in last week's fighting. One analyst who works closely with Somali issues said Ethiopian soldiers may have panicked after they were surrounded by insurgents in Mogadishu's main stadium and commanders responded by carpet-bombing the entire neighborhood.


If so, a lesson learned, based on the ensuing quiet.


Ethiopian officials denied this.
"Our forces have been praised for not attacking civilians and nothing in recent days has changed," said Zemedkun Tekle, spokesman for the Ethiopian government.
Abdirizak Adam Hassan, chief of staff for Somalia's transitional president, did not deny that many civilians had been killed. "Unfortunately, this is what happens when you fight in a city," he said.


Duh.


But, he said, the government was simply trying to defend itself. "For a good two months, these terrorists and their sympathizers insurgents have been attacking our government compounds, planting land mines in the road, assassinating people," he said. "Our job is to protect the people, not kill them."


There. I fixed it.
Posted by: Brett || 04/05/2007 18:50 || Comments || Link || E-Mail|| [10795 views] Top|| File under:
Imam accepts invitation
AMSTERDAM - Imam Ahmed Salam has accepted the invitation to talk with the Tilburg municipal council about his role in the city's society. The controversial spiritual leader told the council on Wednesday that he would accept its invitation for a talk, the imam's son Suhayb Salam has announced.

The meeting is planned for 16 April but will not be open to the public. Suhayb Salam stressed that he and his father would take this opportunity to eliminate a number of misunderstandings about statements by the imam. The two also see the meeting as an attempt to foster understanding for each other's opinions.

Imam Salam was in the news again last week when Tilburg mayor Ruud Vreeman said that he didn't belong in the Netherlands because of his recent statements. The spiritual leader is accused of having told Muslims to damage the Dutch state by not paying taxes. Salam says that this and other claims are not true. Ahmed Salam belongs to a group of conservative Salafist imams and has been monitored by the Intelligence and Security Service AIVD for years. A number of other conservative Salafists has been deported.

The Tilburg imam caused a stir in November 2004 when he refused to shake hands with minister at the time Rita Verdonk.
Posted by: Seafarious || 04/05/2007 02:17 || Comments || Link || E-Mail|| [10793 views] Top|| File under:
Home Front: Politix
Carter backs Pelosi's trip, despite Bush's rebuke
Woohoo! The Contrarian Indicator has made it official - Bush was right that Nancy shouldn't have gone! Woohoo! Sorta makes me wonder if Bush consults this guy before he does anything :-)

WASHINGTON (CNN) -- Former President Jimmy Carter expressed his support for House Speaker Nancy Pelosi's trip to Syria, rejecting White House criticism of the visit.

"I was glad that she went," Carter said Wednesday. "When there is a crisis, the best way to help resolve the crisis is to deal with the people who are instrumental in the problem."

Pelosi arrived in Syria on Tuesday, in an attempt to open direct dialogue with Syria's leader, something President Bush opposes. Pelosi also discussed with President Bashar Al-Assad concerns about Syria's support for militant groups. (Full story)

Bush on Tuesday called the trip "counterproductive" and said it would send mixed signals.

"Photo opportunities and/or meetings with President Assad lead the Assad government to believe they're part of the mainstream of the international community, when, in fact, they're a state sponsor of terror," he said at a news conference in the White House's Rose Garden.

Carter, however, said there was "no threat" that the Democratic speaker's visit would dilute the United States' ability to speak to Syria with one voice.

Pelosi defended her visit, saying her talks with Al-Assad focused only on topics on which she and Bush agree.

"On the issues that we set before the president (of Syria)," she said, "there is no division among us or between our congressional delegation in Congress and the president of the United States." (Full story)


Right. All you talked about was about how water was wet then?


Syrian cabinet minister Buthayna Sha'ban expressed his support for the visit and said, "Syria stands for freedom and for peace, and so does Nancy Pelosi."


No, Nancy stands because Baby Assad hasn't sat down yet.


The Syrian media also praised the visit as a potential breakthrough in icy U.S.-Syrian relations, with the Syria Times calling her a "brave lady on an invaluable mission."


For internal consumption only. To what end I don't know.


Effects on the administration
The simple act of visiting the country and capitalizing on a photo opportunity could undermine the Bush administration's effort to isolate Syria for its behavior, according to Ken Pollack, of the Saban Center at the Brookings Institution.


I doubt it.


The Bush administration charges that Syria allows insurgents to cross its borders and attack targets in Iraq -- an allegation Syria denies.

While Syria admits it financially supports Hamas and Hezbollah, it denies U.S. accusations that it provides them with weapons. The country has been on the U.S. State Department's list of terror-sponsoring nations since the list was created in 1979.


???


Still, despite the White House's rebuke, Pelosi's visit could be beneficial for the administration, said Jim Walsh at MIT's Security Studies Program.


Bush was just trying to do you a favor, Nancy.


"Every president wants to have complete control over their foreign policy," he said, "but I think in the long run it's helpful. The more information flow you have back and forth, the more contact you have back and forth, the greater the chance that you're going to be able to resolve some of these issues."


I'm pretty sure there's information flow back and forth. This is PR. What's their excuse, Bush won't take my calls because he has caller ID?


Carter said he recently wanted to visit Syria, in connection with a Palestinian election, but "for the only time in my life, as a former president, I was ordered by the White House not to go."


I guess I'm glad Nancy went instead. Can't win for losing!


Pelosi is the highest-ranking American to meet with a Syrian president since then-President Clinton met with Al-Assad's father, the late Syrian President Hafez Al-Assad, in 1994.
Posted by: gorb || 04/05/2007 03:22 || Comments || Link || E-Mail|| [10800 views] Top|| File under:
Pelosi wins endorsements of Al Aksa, PIJ and Hamas!
Yeah, yeah yeah, it is WND, but...this is an excellent reporter and he has quotes
House Speaker Nancy Pelosi's visit today to Syria – in which she called for dialogue with Damascus – was "brave" and "very appreciated" and could bring about "important changes" to America's foreign policy, including talks with "Middle East resistance groups," according to members of terror organizations here whose top leaders live in Syria.

One terror leader, Khaled Al-Batch, a militant and spokesman for Islamic Jihad, expressed hope Pelosi would continue winning elections, explaining the House speaker's Damascus visit demonstrated she understands the Middle East.

Pelosi's visit was opposed by President Bush, who called Syria a "state sponsor of terror."

"Nancy Pelosi understands the area (Middle East) well, more than Bush and Dr. (Condoleeza) Rice," said Al-Batch, speaking to WND from Gaza. "If the Democrats want to make negotiations with Syria, Hamas, and Hezbollah, this means the Democratic Party understands well what happens in this area and I think Pelosi will succeed. ... I hope she wins the next elections."

Islamic Jihad has carried out scores of shootings and rocket attacks, and, together with the Al Aqsa Martyrs Brigades terror group, has taken responsibility for every suicide bombing in Israel the past two years.
Ramadan Shallah, overall chief of Islamic Jihad, lives in Syria, as does Hamas chieftain Khaled Meshaal. Israel has accused the Syrian-based Hamas and Islamic Jihad leadership of ordering militants in the West Bank and Gaza Strip to carry out terror attacks.

Al-Batch expressed hope Pelosi and the Democratic Party will pressure Bush to create dialogue with Syria and Middle East "resistance movements" and prompt an American withdrawal from Iraq. "Bush and Dr. Rice made so many mistakes in the Middle East. Just look at Palestinian clashes and Iraq. But I think some changes are happening for the Bush administration's foreign policy because of the hand of Nancy Pelosi. I think the Democratic Party can do things the best. ... Pelosi is going down a good road by this policy of dialogue," he said.

Abu Abdullah, a leader of Hamas' military wing in the Gaza Strip, said the willingness by some lawmakers to talk with Syria "is proof of the importance of the resistance against the U.S." "The Americans know and understand they are losing in Iraq and the Middle East and that their only chance to survive is to reduce hostilities with Arab countries and with Islam. Islam is the new giant of the world."


So much ego, so little skill.


"Pelosi's visit to Syria was very brave. She is a brave woman," Jihad Jaara, a senior member of the Al Aqsa Martyrs Brigades terror group and the infamous leader of the 2002 siege of Bethlehem's Church of the Nativity,/ told WND. "I think it's very nice and I think it's much better when you sit face to face and talk to (Syrian President Bashar) Assad. It's a very good idea. I think she is brave and hope all the people will support her. All the American people must make peace with Syria and Iran and with Hamas. Why not?" Jaara said.


We will make peace as soon as you surrender.


Pelosi, the most senior U.S. official to visit Syria in two years, sat next with her kneepads on and fresh lipsitck to Assad earlier today in front of camera crews before starting their meeting at his hilltop palace overlooking Damascus. The Syrian president then reportedly took Pelosi to lunch at a restaurant in a restored house in Damascus' historic district, according to witnesses.
"It was soooo Romantic! And he showed me how receding chins can help when you're devouring those delicious sheep testicles. I am still using a toothpick after that lunch."
At a press conference after the meeting, Pelosi said that during her talks with Assad she "determined that the road to Damascus is the road to peace."


She thinks she's Bob Hope or Bing Crosby!




She's certainly not Dorothy Lamour.


"We came in friendship, hope, free love and flower power" she said. The House speaker also said she conveyed an Israeli message to Assad that the Jewish state was ready to resume peace talks. "(Our) meeting with the president enabled us to communicate a message from Prime Minister (Ehud) Olmert that Israel was ready to engage in peace talks as well," Pelosi told reporters.


Unfortunately, the message she delivered was totaly botched.


Syria has demanded a complete Israeli withdrawal from the Golan Heights, strategic mountainous territory that looks down on Israeli and Syrian population centers twice used by Syria to mount invasions into Israel.


Uhhhh. No. Bye bye.


Pelosi is not the only lawmaker to recently visit Syria. A congressional delegation including three Republicans traveled to Damascus Sunday stating they believe there is an opportunity for dialogue with the Syrian leadership.


The 3 pubs also visited with some opposition figures.


Last month, Ellen Sauerbrey, the U.S. assistant secretary of state for population, refugees and migration, held talks in Damascus in a public gesture widely seen as an expression of Washington's willingness to engage Damascus.
I am sure this will be ALL over the news tomorrow.

This article starring:
Abu Abdullah
Khaled Al-Batch
Ramadan Shallah
Hamas
Islamic Jihad
Posted by: Brett || 04/05/2007 00:00 || Comments || Link || E-Mail|| [10799 views] Top|| File under:
Home Front: WoT
'American Taliban' Lindh asks Bush to reduce 20-year prison term
The lawyer and parents of John Walker Lindh, the American-born Taliban soldier serving 20 years in prison after his capture in Afghanistan, called on President Bush on Wednesday to commute his sentence and set him free.


Scooter first, then... quit


The renewed call to shorten the sentence was based on the relatively light term Australian David Hicks received Saturday after pleading guilty to supporting terrorism. Hicks, who had been imprisoned for five years at Guantanamo Bay and acknowledged aiding al-Qaeda during the U.S.-led invasion of Afghanistan, was given a nine month sentence.


I don't recall David being in the mob that killed Spann...


"In the atmosphere of the time, the best John could get was a plea bargain and a 20-year sentence," said Lindh's father Frank Lindh. "We love our son very much, he was wrongly accused when he was found in Afghanistan."


apparently not, and lying won't get you any points, asshole


John Walker Lindh, 26, a Marin County native, was captured in Afghanistan in November 2001 by American forces sent to topple the Taliban after the Sept. 11 terrorist attacks. He was charged with conspiring to kill Americans and support terrorists but pleaded guilty in 2002 to lesser offenses, including carrying weapons against U.S. forces.

Attorney James Brosnahan brokered the plea deal and said it was the best he could do amid the political climate immediately after Sept. 11.


So he wasn't innocent, by his own admission, right? FOAD, Dad


Lindh had converted to Islam and went to Afghanistan to fight for the Taliban against the Northern Alliance, Brosnahan said. "It is a question of proportionality, it is a question of fairness and it is a question of the religious experience John Walker Lindh had and it was not in any way directed at the United States," Brosnahan said at a press conference Wednesday.


except that he would've killed United States representatives, right?


The White House referred telephone calls to the Justice Department, which declined to comment because it had not received the petition, said spokesman Dean Boyd. Neither the president nor the department have acted on two previous commutation requests.


and won't on this one. I hope John gets the "bottom bunk" every frigging night for the rest of his (short) life
Posted by: Frank G || 04/05/2007 00:00 || Comments || Link || E-Mail|| [10798 views] Top|| File under:
India-Pakistan
Pakistan's tribals - who is killing who?
Pakistan's tribal district of South Waziristan, on the border with Afghanistan, is in the throes of turmoil once again. The government says that the local tribesmen have started an armed campaign to expel foreign militants whom it blames for launching cross-border attacks on foreign and Afghan troops in Afghanistan. It says more than 250 people, mostly foreign militants, have been killed in these clashes since early March. Unofficial reports put the casualty figures much lower, and suggest that mixed groups of local and foreign militants are confronting each other in what also appears to be a power struggle within the tribes.

Both claims are difficult to verify. Journalists have been denied access. Mobile phones do not work in the area. Landline phone connections remain dead after a robbery in the telephone exchange two months ago. But interviews with truckers and residents who have been moving in and out of the region clearly show that while the above two views may be partially correct, there is also a third dimension to this conflict.

Part three is very interesting...

The Ahmadzai Wazir tribe dominates the western parts of South Waziristan agency, and as such controls the economically lucrative border trade routes between Afghanistan and Pakistan. The largest of its nine sub-tribes is the Zalikhel, which controls Wana, the administrative and financial capital of the district, and has traditionally provided leadership to the smaller sub-tribes. Within the Zalikhel, there are three clans of which the largest is the Yargulkhel, the actual harbourers of foreign militants in Wana.

The Yargulkhel clan produced a number of Taleban commanders, notably Nek Mohammad, who brought thousands of foreign militants to Wana in 2002-03 and inflicted a crushing defeat on the Pakistan army in fighting in March 2004. He was killed in a US air strike in June 2004, prompting the fractious Yargulkhel commanders, including his brother Haji Omar, to start asserting their authority and open separate Taleban offices in Wana.

The present conflict has seen some of these Yargulkhel commanders arrayed against Mullah Nazir, who was appointed by the top Taleban leadership as the chief commander of Ahmadzai Wazirs in November 2006. The Yargulkhels may be upset because Mullah Nazir hails from an obscure sub-clan of the Zalikhel's least numerous clan, the Kakakhel. That appears to be one source of the violence.

If this is the case, then where do the foreign militants stand in this free-for-all? The government says that they are being hunted by the local tribesmen, but reports from Wana suggest that only Uzbeks are the target of Mullah Nazir's fighters. The real al-Qaeda - the Arabs - find no mention in either official or unofficial reports from Wana. Other groups that remain quietly in the background are the Chechens, some ethnic Uighur Chinese and a large number Kashmiri and Pakistani sectarian groups known in Afghanistan and the Pakistani tribal areas as the 'Punjabi' mujahideen.

Until recently, it was believed that the Uzbeks were divided into two mutually hostile groups, one Wana-based and headed by Qari Tahir Yuldashev, and the other led by Nasir Sohail who is based in the town of Mir Ali in the neighbouring North Waziristan tribal district. Officials now say that there is a third Uzbek group in Wana - the so-called 'good guys' who are helping the local tribesmen get rid of Mr Yuldashev's bad guys.

Mullah Nazir has accused Mr Yuldashev's men of killing more than 200 tribal elders in the region during the last two years after labelling them as US spies or Pakistani agents. Most local people believe the Uzbeks alone are not to blame, but in some recent cases it became apparent that they had served as hired guns for tribesmen who wanted their enemies eliminated.

Matters came to a head on March 6, 2007, when some Uzbek gunmen tried to kill a tribal elder in Azam Warsak, 12km west of Wana, sparking a clash in which 19 persons, including 12 Uzbek fighters, were reported killed. Clashes broke out again on March 20 following the murder of an Arab militant commander which Mullah Nazir blamed on the Uzbeks. Since then, intermittent clashes between the two sides have continued, leaving close to 100 people, including more than 10 military personnel, dead.


Now, the new twist on the story..

One major question is, how could a tribally weak person like Mullah Nazir succeed where powerful Yargulkhel commanders have failed? The answer brings us to the third dimension of our story.

Beginning late last September, a large number of previously unknown mujahideen (holy fighters) - some sources put their number at more than 2,000 - started to descend on the villages of Wana and took up accommodation, paying generous amounts of rent. The local people initially thought they had come from Turkmenistan, but many now suspect they are linked to the Pakistani military.


Members of the 21st Agent Provocateur Battalion

The newcomers picked fights with the Uzbeks and created tensions that led to an all out confrontation in November 2006 between different groups vying for the control of Wana.

"Hey, Achmed, dat Uzbek has been making google eyes at your favorite ewe."

The situation was defused by some top Taleban leaders who crossed over from Afghanistan and appointed Mullah Nazir as the chief commander of the Ahmadzai Wazir tribe. The newcomers as well as the Punjabi mujahideen have since thrown their weight behind Mullah Nazir, enabling him to hold his own against powerful Zalikhel and Yargulkhel commanders. Recently, even the top Taleban emissaries failed to force him to agree to a truce with the Uzbeks and their tribal supporters.

On Wednesday, his volunteers were able to dislodge their opponents from their well-entrenched positions in Shin Warsak, a village west of Wana, and there is talk that the Uzbeks might decide to surrender over the next couple of days.

It appears that the Pakistani government has been able to exploit group differences among the militants and has isolated the Uzbeks. The way ahead lies in two directions. First, the government could try to consolidate its gains and isolate the Arabs and other militants in the region in the next phase. This would also mean initiating similar action against foreign militants and their local supporters in North Waziristan as well. The government would probably only follow this course if it has made up its mind to abandon the Taleban for good and deal a decisive blow to militancy in the region.

The other option is to brandish the high casualties among 'foreign militants' to ward off international pressure for some time, without hurting the interests of the Taleban militants beyond repair. So far, the second course has been Islamabad's preferred way of dealing with the western powers whose troops are battling the Taleban in Afghanistan. Will it be different this time?
Posted by: Steve || 04/05/2007 12:32 || Comments || Link || E-Mail|| [10794 views] Top|| File under:
Rauf case hearing adjourned till 16th
Anti-Terrorism Court judge Safdar Malik on Wednesday adjourned the hearing of a case against British national Rashid Rauf till April 16. Rauf is suspected of involvement in a plot to bomb trans-Atlantic passenger aircraft. The Pakistani police arrested Rauf for possessing a chemical used for making explosives and forged travel documents.

Rauf was produced in court after two months. The court had directed the Adyala Jail authorities at the last hearing to present Rauf's detention orders, but the authorities did not comply with the court's order. Meanwhile, Habib has moved the Rawalpindi bench of the Lahore High Court stating that Pakistan and Britain were finalising a secret deal for the extradition of his client to the UK in return for six Baloch leaders who have taken refuge there. The lawyer has also demanded that the court ask the government to give Rs 50,000 to Rauf's family every month.
Posted by: Fred || 04/05/2007 00:00 || Comments || Link || E-Mail|| [10795 views] Top|| File under:
'Shariat court' at Jamia Hafsa starts from tomorrow
The Jamia Hafsa administration has decided to introduce a parallel judicial system by launching a 'shariat court' on the Lal Masjid premises on Friday, Daily Times has learnt. Sources said the proposed court would hear and decide cases of all kinds "in accordance with Islamic injunctions".

The decision to set up the court was made by the Jamia Hafsa administration a few days ago, and will be implemented after taking ulemas attending the 'Enforcement of Shariah and Glory of Jihad Conference' on board.

They said the decision to set up the court was made by the Jamia Hafsa administration a few days ago, and would be implemented after taking ulemas attending the 'Enforcement of Shariah and Glory of Jihad Conference' on board.


Really, we don't make this stuff up. They really say it. And with straight faces.


The Jamia Hafsa is organising the conference in Islamabad on Friday. The sources said the madrassa administration would appoint a qazi (judge) to head the court in consultation with ulema. They said the administration would ask people to approach the court with their problems. The 'shariat court' will be set up at the expiry of a one-week deadline Jamia Hafsa principal Maulana Abdul Aziz set last Friday for the enforcement of shariat.

Meanwhile, students and ulema from across the country have started reaching Islamabad for the 'Implementation of Shariah and Glory of Jihad Conference'. The sources said activists of the banned militant outfit Jaish-e-Muhammad had also reached Jamia Hafsa.
Posted by: Fred || 04/05/2007 00:00 || Comments || Link || E-Mail|| [10795 views] Top|| File under:
No plan to crack down on Jamia Hafsa: official
There is no plan to crack down on Jamia Hafsa,
Toldja so.
and action will be taken only against Abdul Rashid Ghazi and Maulana Abdul Aziz, National Crisis Management Cell Director General Brig Javed Cheema said on Wednesday. He said an operation against Jamia Hafsa would be the "last option" for the government. Daily Times has learnt the government has decided not to take action against Jamia Hafsa unless Shamim Akhtar, a woman who was accused of running a brothel and kidnapped by Jamia Hafsa students, lodges a complaint with the police.


Which she won't, of course, being in fear of her life and limb. In Pakland, you can be kidnapped, and if no one registers a case it didn't happen.


The government is considering using Ms Akhtar against the madrassa by supporting her legally and financially because this way it will be able to avoid a direct confrontation with the madrassa. The sources said the government did not want to be involved in registering an FIR against Ghazi and Aziz, the brothers who run Jamia Hafsa and Jamia Fareedia respectively. Separately, the Interior Ministry has sought the president's approval for use of force to evict the madrassa girls from a library they have occupied since January 27.


And they won't get it.
Posted by: Fred || 04/05/2007 00:00 || Comments || Link || E-Mail|| [10795 views] Top|| File under:
MMA piously deplores Jamia Hafsa clerics
Leaders of the Muttahida Majlis-e-Amal (MMA) have condemned the actions of students of Jamia Hafsa and Jamia Fareedia madrassas, saying that such things were not allowed in civil society. They said that girl students were leading these actions and Islam does not allow leadership by women.

Jamaatud Daawa spokesman Abdullah Muntazir said that Islam does not allow women to lead such campaigns.

Commenting on the recent actions of the madrassa students in Islamabad, MMA leader Liaqat Baloch said that no religious party endorsed the actions taken by the madrassa students. He said that no society in the world allowed citizens to take the law in their hands. MMA Senior Vice President Sajid Mir said the students must not take the law in their hands even though they had a pious objective. MMA Vice President Qari Gul Rehman said it was the government's duty to implement Sharia. JUI-F Frontier chief Naseeb Shah and JUP Information Secretary Abdul Rehman also criticised the actions of the madrassa students and demanded the government take "proper" action. Jamaatud Daawa spokesman Abdullah Muntazir said that Islam does not allow women to lead such campaigns.
Posted by: Fred || 04/05/2007 00:00 || Comments || Link || E-Mail|| [10795 views] Top|| File under:
SHC admits appeal against ban on Al-Rasheed Trust
The Sindh High Court (SHC) admitted Wednesday an appeal for regular hearing filed by a trustee of the Al-Rasheed Trust, challenging the government's decision to freeze its accounts and seal its offices. The decision was taken by a division bench of the Sindh High Court comprising Chief Justice Sabihuddin Ahmed and Justice Gulzar Ahmed.

On Feb 18 this year, the government sealed all offices of the Al-Rasheed Trust across the country and froze its bank accounts following a United Nations Security Council (UNSC) resolution that banned the trust's activities for its alleged links with Al-Qaeda and other terrorist organizations. The SHC directed the deputy attorney general to submit the UNSC resolution, so that the validity of the ban on the trust could be examined.

Counsel for the petitioner Asim Iqbal stated that the food and medicine in the trust's stock might go bad which is why he requested the court to allow them to be used. Representing the State, the DAG stated that as the relevant Interior Ministry officer was not present he wanted to seek an adjournment so that their comments could be submitted in the matter.

The SHC's division bench granted the DAG's request and adjourned the matter for April 18. Trustee Muhammad Sulman challenged the government's crackdown and decision to seal their 28 offices and sub-offices, including its head office in Karachi. He submitted that their activities were only limited to social, relief and welfare activities and it did not have links with any militant outfit.
Posted by: Fred || 04/05/2007 00:00 || Comments || Link || E-Mail|| [10796 views] Top|| File under:
'President Musharraf lenient on jihadi media'
While Pakistan's secular television stations and newspapers face consistent harassment by the government, the radical jihadi press continues relatively unmolested, according to a report in The Christian Science Monitor. "Musharraf's nurturing of Pakistan's private media has spawned a virulently anti-Western and anti-government jihadi media," writes David Montero in the Monitor report. "Under increasing political pressure at home and abroad, the Musharraf government is resorting to heavyhanded tactics in dealing with critics and the independent media" reads a recent statement from the New York-based Committee to Protect Journalists.

The proliferation of jihadi media puts the president in a difficult position: Either crack down on them and risk further alienating a dangerous segment of the population, or let them undermine his leadership with conspiracy theories and calls to arms that bolster terrorism, according to Montero. "Pakistan's jihadi press, about two decades old, has largely escaped that heavy-handedness, even though it glorifies the bloody exploits of outlawed militants and expresses violent opposition to the government's policies," writes Montero.

The report says few have seriously studied the jihadi media, but those who have say it frightens them. Since 9/11, they say they've watched the collective audience of jihadi media grow four times in size. Radical newspapers now compete with the leading English dailies in circulation, and the jihadi media arsenal includes pirated radio stations, DVDs, and Internet sites, says the report. "These publications should not be taken lightly," says Mohammed Shehzad, editor of the Pakistan Media Monitor, a subscription-based service that translates the radical press into English.

Last year, he and others point out, feuding religious leaders in the tribal areas stoked a violent war between their followers through illegal radio stations. Twenty-five tribesmen died and 15 were wounded. Even more disturbing, observers add, is that the government cannot - or will not - clamp down on the radical media. "The government is not sincere in stopping them," says Shehzad.

A poignant illustration, observers say, came with this month's judicial crisis, which was triggered by the suspension of Chief Justice Iftikhar Chaudhry. Police ransacked the offices of Geo television, a leading private channel, after it broadcast images of the crisis. Musharraf later apologised for the incident, but incensed editorials about free speech have followed ever since.

But a radio programme of Jamaatud Dawa, an alleged extremist group, blasted the government for Chaudhry's sacking, connecting it to a recent decision to ban Al-Rashid and Al-Akhtar Trust, terrorist-linked welfare organisations, notes the report. "The jihadi outfits had decided to challenge the ban on Al Rashid and Al Akhtar Trusts. The chief justice would have heard our petition and decided in our favour.... The evil US could not have afforded this.... The Zionist entity is behind Justice Iftikhar's removal," said the group's leader, Hafeez Saeed, according to a translation provided by the Pakistan Media Monitor.

Even though Al-Rashid Trust has now been banned, its newspaper, The Daily Islam, continues to be published. "It shows that what [the administration] wants to ignore, they can ignore," says Zafarullah Khan, director of the Centre for Civic Education, who has studied the radical press for many years.
Posted by: Fred || 04/05/2007 00:00 || Comments || Link || E-Mail|| [10796 views] Top|| File under:
Iraq
The "Red Building" -- a reminder of the brutality of Saddam's rule
The Red Building in Suliamaniya, Iraq, is a legacy of Saddam Hussein's brutal state. It is shattered and dormant it is like an extinct volcano in the middle of the city, reminding everyone that hell once ruled here. This is where the Hussein regime took suspect citizens and held them for years to break their families. The people taken here were mostly family members of the Peshmerga fighting in the hills and held hostage to force others to comply, not because they were suspected of anything themselves. Over 7,000 people died in less than 10 years from torture and mistreatment alone here before the beatings stopped for good in 1991. That's about two a day killed here not through official execution, just excessive abuse...and this is only one relatively small city in Iraq. At the end of the Gulf War, the people of Suliamaniya captured the Red Building after three days of fighting, and turned the place into a museum so that the suffering here would be remembered. . . .



Many moving photos at the link.
Posted by: Mike || 04/05/2007 10:52 || Comments || Link || E-Mail|| [10793 views] Top|| File under:
Sadr Group Fires 2 Deputies Over Talks With US Officials
Two Iraqi lawmakers from the movement of anti-American Moqtada Al-Sadr were dismissed yesterday for meeting US officials, an official in the movement said. Abdul Mahdi Al-Mtiri, a member of the political committee, which took the decision, told Reuters the committee fired former Transport Minister Salam Al-Maliki and member of Parliament Qusay Abdul Wahab as the movement's representatives in Parliament for meeting American officials two days ago.

Maliki denied he had been sacked and said he had not met any US officials. Mtiri said Sadr had approved the sacking, the first public sign of tension in the normally unified political movement, which holds a quarter of the parliamentary seats in the ruling Shiite Alliance of Shiite Prime Minister Nuri Al-Maliki. "We have fired them for meeting the occupiers. It is against our beliefs to meet the occupiers. We are seeking to replace them in Parliament with another two brothers," Mtiri said.

Sadr, a key political ally of Maliki, led his Mehdi Army militia in two uprisings against the American military in 2004 and has long demanded US forces leave Iraq. While he has criticized American involvement in a seven-week-old security crackdown in Baghdad, he has not withdrawn his support for an offensive seen as a last-ditch attempt to halt all-out sectarian civil war in Iraq.
Posted by: Fred || 04/05/2007 00:00 || Comments || Link || E-Mail|| [10794 views] Top|| File under:
Israel-Palestine-Jordan
Chaos continues to reign in Gaza



Johnson! Stop the presses!!


Gaza - Ma'an - Palestinian security sources announced on Thursday that the dead body of a Palestinian man, Muhammad Abu Hijaila, was found near the Shuja'iyya market in north-eastern Gaza Strip. The sources reported that the corpse was found riddled with gunshots and the reasons for his death remain unclear.


That "riddled with gunshots" thing maybe have sumthin to do with it?


On the other hand, there were several tit for tat abductions in Gaza City on Thursday; two Fatah-affiliated men were kidnapped near Al-Quds Open University in the southern Gaza Strip. Moreover, unidentified gunmen abducted an unidentified woman in Sheikh Zayid square in the northern Gaza Strip.


So would that make this one a "tits for tat" kidnappings?


Meanwhile, the Palestinian independent corporation for citizen's rights reported that the Gaza Strip is witnessing a state of security confusion with masked gunmen dominating the streets despite the formation of the unity government™.


Hey! C'mon, guys! Unity government™, remember? Everything's supposed to be all better now! Didn't you get the memo?


The corporation added that 29 Palestinians were killed during March as a result of the security chaos; 25 were killed in the Gaza Strip and 4 in the West Bank. Nine of the victims were killed in the Hamas-Fatah conflict, while 8 met their end due to weapon misuse and general chaos. Four others died in clan conflict and 3 women were killed as a result of so-called 'family honor' crimes. The last five people were killed in unknown circumstances.


Polar bear attacks? Werewolves? Running with scissors? Just tryin to help out...


In the same context, 46 people were abducted, including one foreign journalist. Furthermore, at least 120 Palestinians were injured in various incidents related to political and tribal conflicts, among other conflicts.


Red Sox-Yankees? Taste great-less Filling? Paper-plastic?
Posted by: tu3031 || 04/05/2007 14:55 || Comments || Link || E-Mail|| [10796 views] Top|| File under:
Palestinian FM: Olmert not ready for 'serious' peace talks
Israeli Prime Minister Ehud Olmert is not ready for "serious negotiations" with the Palestinians and other Arab leaders on efforts to forge peace in the Middle East, the Palestinian foreign minister said Wednesday. "I believe that Mr. Prime Minister Olmert is not ready to enter into real negotiations, serious negotiations with the Arabs, with the Palestinian side," Ziad Abu Amr told reporters after meeting with Austrian counterpart Ursula Plassnik. "And I also believe, I can say here, that this time we don't have an Israeli partner anymore," he said.

Abu Amr described as "clear, strong and honest" a peace initiative relaunched by the Arab League last week, and he said Palestinian Authority Chairman Mahmoud Abbas was prepared to meet with Olmert at any time. The Arab proposal is based on a long-dormant 2002 Saudi plan offering peace with Israel in exchange for a full withdrawal from lands captured in the 1967 Mideast War. Olmert has hailed the plan as a "revolutionary change" but has also expressed reservations. On Sunday, Olmert called on Saudi Arabia to take the lead in holding a regional conference - the first time Israel has made such a request of the Saudis, who maintain a state of war with Israel but are pushing for a peace deal.

The international community has been divided over how to deal with the new Palestinian unity government, a coalition between Hamas and Fatah. Hamas has stopped short of renouncing violence or giving explicit recognition to Israel. Abu Amr, an independent who said he could not speak for Hamas, called the new unity government "a strong government" and said he thought it would succeed in "normalizing" relations with the international community. "I also think this government will be successful in overcoming inner and outer conflicts," he said, speaking through a translator.
Posted by: Fred || 04/05/2007 00:00 || Comments || Link || E-Mail|| [10794 views] Top|| File under:
PA upset by Merkel's pro-Israel stance
Palestinian Authority officials have accused German Chancellor Angela Merkel of "offending the Palestinians' feelings" during her visit earlier this week to Ramallah, where she met with PA Chairman Mahmoud Abbas.

The accusations, the first of their kind against a European leader, were made by top PA officials only hours after Merkel and her entourage left Ramallah on Monday. "She did everything to provoke the Palestinians during her visit," said one official. "She showed no understanding for the plight of our people. On the other hand, she appeared to be very biased toward Israel."

The official claimed that while Merkel refused to meet with families of Palestinian prisoners held in Israel, she focused during her talks with Abbas on the need to release kidnapped IDF Cpl. Gilad Schalit, who has been held in the Gaza Strip since last June. In addition, he noted, Merkel met with the families of missing IDF soldiers during her visit to Jerusalem. At the joint press conference with Abbas, Merkel refused to answer a question about the Palestinian prisoners in Israel, the official added. "She appeared to be obsessed with the case of Gilad Schalit," he said. "But she refused to even acknowledge the fact that we have more than 10,000 prisoners in Israel."


Oh, don'tcha hate it when it's all about somebody else?
Posted by: Fred || 04/05/2007 00:00 || Comments || Link || E-Mail|| [10794 views] Top|| File under:
Syria-Lebanon-Iran
Anti-Syrian Lebanese to UN: Impose Hariri tribunal
Parliament's anti-Syrian majority has called on the UN to impose an international tribunal to try suspects in the assassination of former premier Rafik Hariri after the government failed to win opposition support for its creation. The anti-Syrian coalition's call late Tuesday on the world body to take "alternative measures" to approve the tribunal amounted to an invitation to the UN Security Council to independently establish it. It appears aimed at bypassing the legislature after its speaker, key opposition leader Nabih Berri, has refused to call it into session to ratify the tribunal. It also could be an attempt by the majority to put pressure on the opposition to change course. The move prompted a warning from Hizullah that such international intervention threatens Lebanon's security and stability.
Posted by: Fred || 04/05/2007 00:00 || Comments || Link || E-Mail|| [10794 views] Top|| File under:
'Damascus played key role in sailors' release'
Syria's information minister and foreign minister said Wednesday that Damascus had played a key role in resolving the standoff over the 15 British sailors held by Iran.

Information Minister Mohsen Bilal said that Syria had been asked "to help positively in the issue of British sailors" since their March 23 seizure by the Iranian Revolutionary Guard navy in the Persian Gulf waters. "Syrian efforts and the Iranian willingness culminated with the release of the British sailors," Bilal said but did not provide details.

Foreign Minister Walid al-Moallem told reporters that "Syria exercised a sort of quiet diplomacy to solve this problem and encourage dialogue between the two parties," referring to Britain and Iran. Iranian President Mahmoud Ahmadinejad announced in Tehran on Wednesday that the 15 member British crew would be freed.
Posted by: Fred || 04/05/2007 00:00 || Comments || Link || E-Mail|| [10794 views] Top|| File under:
Oil prices drop following news of sailors release
Oil prices have dropped on Wednesday following news of the pending release of the 15 British sailors captured by the Iranian Revolutionary Guard at the end of last month. A barrel of crude oil is currently traded in the New York Stock Exchange for US $63.9, a drop of $0.74 from the previous price.
Posted by: Fred || 04/05/2007 00:00 || Comments || Link || E-Mail|| [10794 views] Top|| File under:
Home Front: Culture Wars
CAIR wants BMW plant incident investigated as hate crime
A Muslim man at the BMW plant in Greer told authorities a co-worker threatened to cut his throat. Sixty-five-year-old Abdulwahab Ahmed has filed a complaint with the Spartanburg County Sheriff's Office. His report has prompted a national Islamic group to ask that the incident be investigated as a possible hate crime.

Ahmed says a man approached him in a restroom at the plant and held a box cutter to his throat. The Council on American-Islamic Relations says Ahmed also claims other plant employees repeatedly made anti-Muslim comments, including a statement that Muslims "should all be killed."

Spartanburg County sheriff's spokesman Major Dan Johnson says authorities are not calling the incident a hate crime at this point, but are investigating. BMW says it's cooperating with authorities in the case. The company says the two men involved in the bathroom incident were employees of a plant subcontractor, were business partners in the past and had a long personal history.
Posted by: ryuge || 04/05/2007 02:25 || Comments || Link || E-Mail|| [10793 views] Top|| File under:
Who's in the News
88
[untagged]
Bookmark
E-Mail Me
The Classics
The O Club
Rantburg Store
The Bloids
The Never-ending Story
Thugburg
Gulf War I
The Way We Were
Bio
Merry-Go-Blog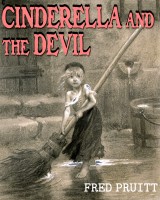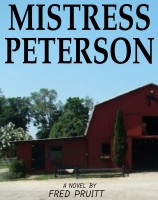 On Sale now!


A multi-volume chronology and reference guide set detailing three years of the Mexican Drug War between 2010 and 2012.

Rantburg.com and borderlandbeat.com correspondent and author Chris Covert presents his first non-fiction work detailing the drug and gang related violence in Mexico.

Chris gives us Mexican press dispatches of drug and gang war violence over three years, presented in a multi volume set intended to chronicle the death, violence and mayhem which has dominated Mexico for six years.
Click here for more information


Meet the Mods
In no particular order...


Steve White
Seafarious
tu3031
badanov
sherry
ryuge
GolfBravoUSMC
Bright Pebbles
trailing wife
Gloria
Fred
Besoeker
Glenmore
Frank G
3dc
Skidmark



Better than the average link...



Rantburg was assembled from recycled algorithms in the United States of America. No trees were destroyed in the production of this weblog. We did hurt some, though. Sorry.
3.236.65.63

Help keep the Burg running! Paypal: