Afghanistan
Marines in Afghanistan would be threat to Air Force
Senior Pentagon and military officials said Wednesday that Defense Secretary Robert M. Gates had decided against a proposal to shift Marine Corps forces from Iraq to take the lead in American operations in Afghanistan.

Defense Secretary Robert M. Gates stepping off an Air Force transport plane upon his arrival today in Mosul, Iraq.
Mr. Gates told top Marine Corps officials and his senior aides that the situation in western Iraq, where the Marines now operate in Anbar Province, remained too volatile to contemplate such a significant change in how the ground combat mission in Iraq is shared by the Army and the Marine Corps.

That broad message was underscored by Mr. Gates on Wednesday as he made his sixth visit to Iraq as defense secretary. During an evening news conference, Mr. Gates said the mission facing American, Iraqi and allied forces was to "work together not only to sustain the momentum of recent months, but to build on it."

Senior Defense Department officials said Mr. Gates met at the Pentagon on Friday with Gen. James T. Conway, the Marine Corps commandant, and received a formal proposal that would shift Marine forces from Anbar Province and deploy them in Afghanistan. The proposal was based on Marine Corps concepts in which an integrated "air-ground task force" of Marine infantry, attack aircraft and logistics could carry out the Afghanistan mission, and build on counterinsurgency lessons learned by marines in Anbar.

The idea also was based on an assessment that a realignment could allow the Army and the Marines each to operate more efficiently in sustaining troop levels for two wars that have put a strain on their forces.


Makes too much sense.


"The secretary understands what the commandant is trying to do, and why the commandant wishes to transition the Marine Corps mission to Afghanistan," Geoff Morrell, the Pentagon press secretary, said Wednesday during Mr. Gates's visit to Baghdad. "But he doesn't believe the time is now to do that. Anbar is still a volatile place."

Senior military and Pentagon officials familiar with the discussion acknowledged that the Marine Corps proposal might eventually be adopted, although such a decision would be left up to the next defense secretary and military commanders.

At present, there are no major Marine units among the 26,000 or so American forces in Afghanistan. In Iraq, there are about 25,000 marines among the approximately 160,000 American troops.

In Washington on Wednesday, General Conway said that he felt the Afghan mission "is one that matches our strength and capabilities." But he acknowledged that "it doesn't appear that additional Marine units will be needed in Afghanistan in the near future." He added that "that's not to say that in the future, were there additional U.S. troops needed, that we would or would not be called — that would be a determination made on what the nature of the request was at the time and what the availability of forces were between, probably, Army and Marines."

When word first surfaced of the Marine Corps proposal in October, some officials in the Air Force expressed private fears that its mission in Afghanistan could be ended if the mission went to the Marines, who deploy with their own tactical fighter and attack combat aircraft.


Now we're getting to the net/net.


Army officials acknowledged that the idea could streamline their force planning, by giving them only one mission to fulfill — although some Army officers also expressed wariness that the Marines were trying to move from an unpopular war, Iraq, to Afghanistan, which has more popular support.

Thus the idea was viewed by many military analysts as part of the maneuvering among the four armed services for priority combat missions, and the requisite share of the budget. There is widespread concern among Pentagon and military officials that the high level of military spending approved by Congress since the attacks of Sept. 11, 2001, may not be sustained by a nation that may move toward isolationism after Iraq.

Marine Corps officials said, however, that their proposal was based solely on military logic and efficiency. Marine units train to fight in an air-ground task force. The term refers to a Marine deployment that arrives in a combat zone complete with its own headquarters, infantry combat troops, armored and transport vehicles, attack and transport helicopters, and attack jets for close-air support, as well as logistics and support personnel.
Posted by: GolfBravoUSMC || 12/06/2007 09:55 || Comments || Link || E-Mail|| [419 views] Top|| File under: Taliban
StrategyPage Afghan: Make Sense Out Of That
More on the recent poll.


A poll conducted by foreign news organizations found that 72 percent of Afghans approve presence of 55,000 U.S. and NATO troops. But only 68 percent believed the foreign troops were doing a good job. Not surprisingly, 92 percent of the population opposed the Taliban. Foreign terrorists are opposed by 83 percent of Afghans.


Rest at link.
Posted by: ed || 12/06/2007 09:01 || Comments || Link || E-Mail|| [247 views] Top|| File under:
Africa Horn
Somalia president not dead yet
(SomaliNet) Somali President Abdullahi Yusuf spent a second day in hospital on Wednesday with what government sources called a minor chest problem but others described as very serious, Reuters reports. At Nairobi Hospital, Somali Ambassador to Kenya Mohamed Ali Nur said the president -- who gives his age as 72 but is said by some to be nearer 80 -- was having a "routine check-up" before seeing doctors in London where he had a liver transplant. "We don't like the allegations (that his condition is worse)," he said. "I can tell you that he is OK, he was actually exercising."

Two sources close to the president said Yusuf had a chest complaint that was being treated prior to the stress of intercontinental travel.

Having lived with a transplanted liver for nearly 13 years, Yusuf routinely flies abroad for check-ups and what might be a normal malady in others his age must be closely watched.


Transplanted liver? Hadn't heard that about Yusuf before. 13 years with a transplanted liver is, frankly, pretty damned good. He pro'ly gets better medical care than your average Somali. But a transplanted liver combined with an emergency medical evac to a second-world hospital opens up all sorts of interesting questions.

But a diplomat tracking Somalia said officials were hiding the truth after Yusuf was flown into Nairobi on Tuesday. "He is very, very bad. His stomach is inflated 10 centimeters and he is permanently on an oxygen mask," he said, citing conversations with Somali officials on Wednesday.

If anything were to happen to Yusuf, Somali parliamentary speaker Sheikh Adan Madobe would take over for 30 days while a successor was found, according to the government's charter.
Posted by: Steve White || 12/06/2007 00:00 || Comments || Link || E-Mail|| [260 views] Top|| File under:
Africa North
Al-Qaeda urged to attack Knights of Malta in Cairo
A message posted on Islamist websites close to al-Qaeda is urging jihadists to carry out a terrorist attack on the embassy of the Roman Catholic Order of Malta in the Egyptian capital, Cairo.

"Do not stint on your attacks, Egyptians, either with car or truck bombs," reads the message posted on Thursday. It is accompanied by photos of the embassy building (photo) and entrance. "These are photos of the Order of Malta embassy in Cairo. I ask Allah to have it closed down or blown up, along with those inside it, who hate Islam and Muslims," the Internet message continued.

The message urging the jihadi attack on the Order of Malta - nowadays a charitable organisation - follows the publication of an editorial in the United Arab Emirates daily al-Bayan, by Jordanian MP Jamal Muhammad Abidat entitled 'The Knights of Malta - more than a conspiracy'.


Jamal must be an honorary member of the MSM.

In the article, Abidat gives a Muslim interpretation of the Order's history, describing the role played by the Knights of Malta during the Crusades. Abidat says the Order is playing the same role in the Middle East today, citing the conflicts in Iraq and Afghanistan. "The painful saga of modern Arab-Muslim history evokes the battles fought in Crusades of the 11th centry - when the Knights of Malta began their operations as a Christian militia whose mission it was to defend the land conquered by the Crusaders."

"These memories return violently to mind with the discovery of links between the so-called security firms in Iraq such as Blackwater have historic links with the Order of Malta," Abidat argued. Abidat accuses the Order of Malta of being run by men who are close to US president George W. Bush and neo-conservative political circles, taking a cue from a report transmitted on the Arab network, Al-Jazeera, on 24 April 2007.


Thanks to Al-Jizz, all dis-information, all the time. I think they learned that from CNN. Or was it Newsweek?

He also refers to American investigative journalist Jeremy Scahill who has written about the rise of mercenaries in recent years and is a vocal critic of private military contractors. Scahill recently published a book entitled, Blackwater: The Rise of the World's Most Powerful Mercenary Army.


You can guess Mr. Scahill's political beliefs and orientation. Really, you can.

"You cannot exaggerate it. The Order of Malta is a hidden government or the most mysterious government in the world," said Abidat in the editorial. "We accept the definition given by one of the officials at their Cairo embassy, that defined it as 'ghost that lives nearby'."

The Rome-based Order of Malta, whose full name is the Sovereign Military Hospitaller Order of St John of Jerusalem, of Rhodes and of Malta, is also known as The Knights of Malta. It began as an organisation founded in Jerusalem in 1080, to care for poor and sick pilgrims to the Holy Land.

The Order of Malta retains its claim of sovereignty under international law and has been granted permanent observer status at the United Nations. It issues its own passports, stamps and coins and has formal diplomatic relations with 99 states.
Posted by: Anonymoose || 12/06/2007 11:09 || Comments || Link || E-Mail|| [336 views] Top|| File under:
Europe
Italy politician urges Nazi policies for immigrants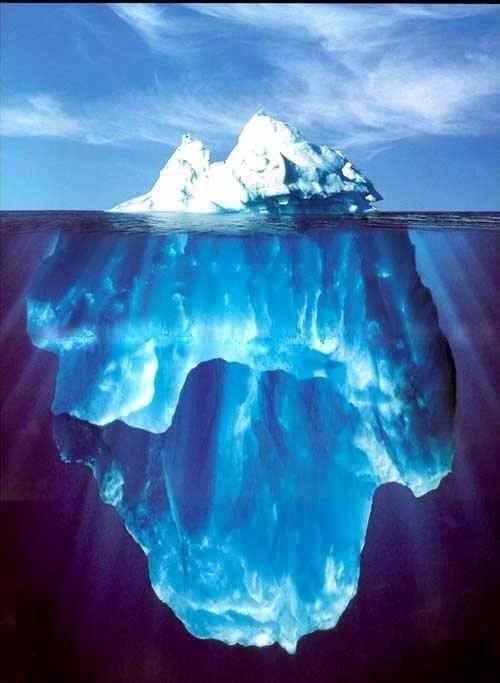 It's terrible to even suggest treating all immigrants this way. Just some . . . . :-)


A local politician has shocked Italians, and Jews in particular, by proposing that immigrants be treated with the same severity the Nazis used when they occupied the country.

Giorgio Bettio, a city councilor in the northern city of Treviso, said during a council meeting earlier this week: "With immigrants, we should use the same system the SS used, punish 10 of them for every slight against one of our citizens."

Continued on Page 49
Posted by: gorb || 12/06/2007 07:44 || Comments || Link || E-Mail|| [270 views] Top|| File under:
Home Front: WoT
Gitmo court hears US soldier's testimony
A driver for Osama bin Laden wore no uniform and was in a car with two surface-to-air missiles when he was captured in Afghanistan, a U.S. Army officer recalled Thursday in a hearing to determine whether the detainee can be prosecuted in a special military court. Salim Ahmed Hamdan, a Yemeni who has been held at Guantanamo for nearly six years, was stopped at a roadblock in southern Afghanistan in November 2001 and turned over to U.S. forces, who interrogated him and kept him mostly hooded and restrained for about five days, Army Maj. Hank Smith said at the pretrial hearing.


Rest at link.



This article starring:
Maj. Hank Smith
SALIM AHMED HAMDAN
al-Qaeda
Posted by: ed || 12/06/2007 12:56 || Comments || Link || E-Mail|| [250 views] Top|| File under:
US Supreme Court hears Guantanamo case
Prisoners being held at Guantanamo Bay are challenging their detention by the US military as unconstitutional. Lawyers for 36 of them will argue in the Supreme Court today that a law introduced in 2006 wrongly denies them a meaningful way to challenge their detention at the US naval base on Cuba.

Lawyers say all they want is a fair hearing: "The key issue before the Supreme Court is whether the United States government can take foreigners and hold them outside of the US without any obligations under the law," said one lawyer.

The Bush administration argues the detentions are lawful, humane, and necessary in what it says is a new-style war on terrorism.

Law Professor Neal Katyal believes the Supreme Court judges may not agree: "I, like most legal observers, believe that the government will have a very tough time defending the constitutionality of a law that divests the Supreme Court of the ability to hear these cases. " The court has ruled against the administration in two previous Guantanamo cases and one other terrorism case, before the 2006 law took effect. This is the first time the law is being challenged.
Posted by: Fred || 12/06/2007 00:00 || Comments || Link || E-Mail|| [257 views] Top|| File under: al-Qaeda
India-Pakistan
Govt working to bifurcate S Waziristan
The government has restarted work to divide South Waziristan into two zones to give the Ahmedzai Wazirs a separate entity and end their dependence on Mehsud tribes, official and tribal sources in Wana and Peshawar said on Wednesday.


Would that be Southwest Wazoo and Southeast Wazoo? Or South South Wazoo and North South Wazoo? Or maybe even North by Northwest South Wazoo and South by Southeast South Wazoo.

The move aims to pacify the Wazirs and isolate the Mehsuds, who are proving a hard nut to crack in the face of ongoing military operation against militants linked to Al Qaeda and the Taliban. "It is being considered (by the government) whether the South Waziristan division will help the government or not as far as the war on terror is concerned," the official sources said.


Probably not as much as killing Baitullah Mehsud would, but that's not nearly subtle enough when you're into Strategic Depth™ and your army's better suited for oppressing the more civilized populace.

Mehsuds' dominance: The Wazirs have since long been demanding a separate entity to free themselves from the Mehsuds' dominance, who had been treated "differently" under the Nikat System devised by by colonial power before the partition of the Indian subcontinent. Under the system, Mehsud tribes get 75 percent share in any resource distribution. The Wazirs have been complaining about having only 25 percent share, despite their population being almost equal to that of the Mehsuds.

The government has stepped up work to improve Gomal Road linking the Wazirs-inhibited areas of South Waziristan with Dera Ismail Khan, and to avoid using any route through the Mehsuds-inhibited areas. The road had previously been closed due to a protest by the Mehsuds, but attacks on security forces by the militants loyal to Taliban commander Baitullah Mehsud has forced the government to expedite the construction work on it.

According to a tribal source in Wana, the plan is being executed in "extreme secrecy" to avoid backlash from the Mehsuds. "The work on Gomal Road is in full swing, whereas the Wana airport is also close to its opening. The government has asked influential Wazir elders and Taliban commander Maulvi Nazir not to publicise the plan before it is fully implemented," a tribal elder with close contacts with the government told Daily Times.
Posted by: Fred || 12/06/2007 00:00 || Comments || Link || E-Mail|| [266 views] Top|| File under: Taliban
Cantonment to be set up in Swat: minister
The government has decided to set up an army cantonment in Swat to counter extremists, caretaker Interior Minister Lt Gen (r) Hamid Nawaz said on Wednesday.


I'll bet Binny's taking the gaspipe. Swat's one of the buffer areas for Chitral. That idiot Mullah Fazlullah's brought the Pak regulars to Binny's doorstep.

He told the media at a local hotel that the decision had been made to deploy troops in Swat on a permanent basis to maintain peace, and eradicate miscreants' hideouts.

Responding to a query about the recent Peshawar blast, the minister said investigations were underway regarding the suicide blast, first of its kind in which a female suicide bomber blew herself up in a high security zone in Peshawar. The women triggered the explosive after she was stopped at a checkpost. About the ongoing military operation in Swat, the minister said it was going on successfully, and would culminate after completion of objectives.
Posted by: Fred || 12/06/2007 00:00 || Comments || Link || E-Mail|| [255 views] Top|| File under: TNSM
'Terrorism in Swat, FATA will end soon'
President Pervez Musharraf said on Wednesday that armed forces had played a tremendous role in Pakistan's development, and hoped that terrorism and extremism would be soon eliminated from Swat and the Federally Administrated Tribal Areas (FATA), Geo news reported. He was addressing a large gathering of army officers at the Command and Staff College, Quetta. Musharraf said the country's defence had been made impregnable in the last nine years, agencies reported. He said the security forces had achieved considerable success in FATA, while in Swat the army had restored law and order and secured Matta and Khawzakhela, which were the main strongholds of miscreants. He said the situation in Balochistan was stable except for a few minor incidents.

Extremists won't be allowed: He said extremists would not be allowed to hijack democratic institutions, and that they would be defeated at any cost. He said the army had supported the country at difficult times, and that completion of projects worth billions of rupees spoke volumes of its credibility. Musharraf said the per capita income, which was $400 in 1999, had been raised to $935 today. Separately, addressing the Balochistan caretaker cabinet meeting, Musharraf said that the general elections would be concluded smoothly and the country would emerge stronger after them.He urged caretaker ministers to play their role in holding the elections in a fair and peaceful manner.
Posted by: Fred || 12/06/2007 00:00 || Comments || Link || E-Mail|| [241 views] Top|| File under: Taliban
Boycotters will be evicted from MMA
But then who will turn out the lights?

RAWALPINDI: Muttahida Majlis-e-Amal (MMA) Secretary General and Jamiat Ulema-e-Islam-Fazl (JUI-F) chief Maulana Fazlur Rehman said on Wednesday that he hoped the alliance would not dissolve, adding, "Those who boycott the general elections will not remain a part of the MMA."

Addressing party workers at the inauguration of the election campaign for JUI-F candidates in Punjab, he said he would try his best to keep the MMA united, as the dissolution of the alliance would tarnish its agenda and standing. He said the MMA had not taken any decision on polls boycott, adding that the JUI-F would contest elections from the MMA platform if other parties boycotted. "The polls' boycott is every party's own decision but such parties will no longer be a part of MMA," Daily Times Monitor quoted him as saying.


Figuring out that Perv is okay with a MMA boycott, is he?

No need for boycott: The JUI-F chief said there was no need to boycott elections as the opposition was demanding the restoration of the judiciary, and the government had already announced the election schedule and a date to lift the state of emergency. He said the MMA would not accept the All Parties Democratic Movement (APDM)'s decision to boycott elections, as the alliance had its own agenda and faith.

He criticised Jamaat-e-Islami (JI) chief Qazi Hussain Ahmad for creating problems in MMA affairs and called for efforts to remove inter-party conflicts.


That Qazi, always a trouble-maker!

Separately, talking to French Ambassador to Pakistan Regis de Belenet, Maulana Fazlur Rehman said that if boycott was the only option left for the polls, then all the parties must unanimously agree to it.


"I ain't gonna be the only one left out!"
Posted by: Steve White || 12/06/2007 00:00 || Comments || Link || E-Mail|| [270 views] Top|| File under: Muttahida Majlis-e-Amal
Differences with Benazir are over: Nawaz
LAHORE: Pakistan Muslim League-Nawaz (PML-N) chief Nawaz Sharif said on Wednesday that his differences with Pakistan People's Party (PPP) Chairwoman Benazir Bhutto had been resolved and they would now put up a united struggle for the country, reported Geo News.

Addressing a press conference at Muzaffarabad, Nawaz talked about his meeting with Benazir and said they had united for the integrity of Pakistan. He expressed dissatisfaction at the pace of rehabilitation and reconstruction of the earthquake-affected areas. The channel quoted him as saying that a change was about to come in the country. "I do not seek votes from the nation ... I need their cooperation and support to save Pakistan," he said.


"I'm still relevant! Honest!"

He also rejected the claims that he had any deal with President Pervez Musharraf, reported NNI. He said he could have returned to Pakistan seven years earlier if he had chosen to make a deal. He said he considered any deal to be a compromise of his principles.
Posted by: Steve White || 12/06/2007 00:00 || Comments || Link || E-Mail|| [267 views] Top|| File under: Govt of Pakistan
Boycott option still open: Morticia
ISLAMABAD: Pakistan People's Party (PPP) Chairwoman Benzair Bhutto on Wednesday expressed serious reservations about the transparency of the upcoming general elections and said her party was keeping the option of boycott open. The former premier expressed her reservations during a series of meetings with the ambassadors of 21 countries, including 18 from Muslim countries.

The foreign envoys met Benazir to discuss the country's political scenario after the formation of a joint committee by the APDM and the ARD to chalk out a charter of demands to ensure transparent polls or to boycott the process. "Benazir briefed the ambassadors on Pakistan's election history and the various pre-poll and post-pool maneuvers and manipulations that the establishment has used to obtain the results of their choice," sources privy to the meeting told Daily Times.

Rigging plans: They said Benazir had also informed the foreign envoys about the 'massive' rigging plan initiated by the government. "She talked about judicial transfers and postings, partial caretaker setup, the Election Commission, as well as previous chief ministers continuing to enjoy executive powers," sources said.

She also told the foreign envoys that the PPP was participating in the polls in protest and was keeping the option of boycott open because her party was "being pushed to the wall" by the regime. "We do not want to boycott the election process but at the same time, we want a level playing field for all stakeholders in transparent elections," she was quoted as saying to US Ambassador Anne W Patterson.


Typical BB, she's wanting to play it both ways. A boycott shuts the PPP out of power completely, and while they can cause trouble on the streets, Perv should be able to handle that. What she's afraid of is that the PPP simply won't do well in spite any (real) vote-rigging.
Posted by: Steve White || 12/06/2007 00:00 || Comments || Link || E-Mail|| [250 views] Top|| File under: Govt of Pakistan
Iraqis crack open a furtive drink as Mahdi Army retreats from streets
With security slowly improving in the [Baghdad] city centre Iraqis are returning to a long-forgotten pastime — drinking. In the days when the Mahdi Army, the deadly guardians of Muslim morality, roamed central Baghdad at will, many alcohol vendors had their shops blown up and their colleagues kidnapped and murdered.

In September the Mahdi Army — a sprawling mob incorporating Islamist zealots and hardened criminals — was ordered to observe a ceasefire by its commander, the cleric Hojatoleslam Moqtada al-Sadr, who was losing control. Since then the alcohol trade has started booming again. "The Mahdi Army tried to make people live in an Islamic way," Mr Abdul said. "People are still afraid of them. Customers buy alcohol and hide it under their car seats, in the boot or they'll bring in a jerry can and fill it up."

Bottlers in the north of the country, where the drink is imported from Turkey, have started providing small cans of gin, whisky and arak, with fake English names like "Guardsmen Gin," which people can conceal in their pockets. Like bootleggers in Prohibition America, the alcohol traders bring their booty in heavily armed convoys from the north to the capital. Unlike 1920s Chicago, however, this a completely legal trade being driven underground by illegal militias.

Paulus Ishaq, a Christian liquor salesman, sells quite openly over the counter from his shop on Sadoun Street, close to the Palestine Hotel. "The Government controls the streets here. My other shop across the street was burnt down by the Mahdi Army four months ago, and I opened this new one a month ago," he said. "The Mahdi Army are still around, but not like before. There are many shops opening now around here. Business is good now. Iraqis like to drink."

Business is even better in the Shia south, Mr Abdul said. A small can of gin that goes for 50p in Baghdad sells for £10 in Basra, where Iranian-backed Shia militias rule the streets.

Posted by: Fred || 12/06/2007 12:37 || Comments || Link || E-Mail|| [331 views] Top|| File under: Mahdi Army
Tighter Control of Blackwater Seen
WASHINGTON (AP) - The military would have more control over Blackwater Worldwide and other private security contractors working in Iraq under a new agreement between the Pentagon and State Department, officials said Wednesday. The agreement was signed at the Pentagon by Deputy Defense Secretary Gordon England and Deputy Secretary of State John Negroponte, whose department uses Blackwater to guard its diplomats.

The move to tighten military oversight followed Iraqi outrage over a Sept. 16 shooting in which 17 Iraq civilians were killed in a Baghdad square. Blackwater said its guards were protecting diplomats under attack before they opened fire, but Iraqi investigators concluded the shooting was unprovoked. U.S. commanders on the ground in Iraq later complained that they often do not know security firms are moving through their areas of responsibility until after some incident has taken place.

One of the chief features of the new accord is a provision giving the main U.S. military command in Iraq, known as Multi-National Force-Iraq, or MNF-I, more information on ground and air movements of private security contractors.
Continued on Page 49
Posted by: Steve White || 12/06/2007 00:00 || Comments || Link || E-Mail|| [290 views] Top|| File under: Iraqi Insurgency
Israel-Palestine-Jordan
Palestinian health ministry accuses Hamas of looting Gaza Strip hospital's reserve fuel
I'm sure they did it for...the people!
Ramallah – Ma'an – The Palestinian health ministry of the Ramallah-based caretaker government said on Thursday that "Hamas militias" have looted the fuel stores destined for hospital vehicles in the Gaza Strip.


Geez, who's gonna run their ammo for them now?


A statement released by the health ministry said that fuel from the European hospital in the Gaza Strip had been stolen by the director of the hospital drivers to supply the Hamas-affiliated Executive Force.


Wonder how much he made in the deal?


The statement explained that the fuel reserve had been supplied by the ministry to enable the hospital to continue working for as long as possible.


So I guess...Sorry, we're closed.


The desperate shortage of fuel in the Gaza Strip has meant that gas stations have shut down and most cars are off the road as Israel continues its reduction of vital fuel supplies. The Gaza Strip is completely dependent on fuel imports. Normally, hundreds of thousands of liters of fuel pass through the Israeli-controlled Nahal Oz checkpoint each day.

Since June, Israel has reduced deliveries to a trickle. The Israeli High Court upheld the fuel cuts in a ruling on Friday, defeating a petition by Israeli and Palestinian human rights groups, who argue that the cuts constitute collective punishment.


Yeah? So what's your point?
Posted by: tu3031 || 12/06/2007 10:06 || Comments || Link || E-Mail|| [267 views] Top|| File under:
Israel ready for Gaza operation
The Israeli military is ready for a widescale ground operation in the Hamas-run Gaza Strip if the government decides to approve it, the army chief of staff said on Wednesday.

"The army is ready for a ground operation in the Gaza Strip, but it will depend on a decision by the political echelon," General Gabi Ashkenazi told army radio. "If needed, we will be ready to act."On Tuesday, Defence Minister Ehud Barak repeated his warning that Israel would eventually have to launch an extensive operation in the territory where Hamas seized power in June to halt the daily firing of rockets and mortars from the coastal strip.

Prime Minister Ehud Olmert has been under increasing pressure to launch a vast military operation inside Gaza, but said in an interview last week he would take his time in deciding how to deal with the territory.

The army has increased the scope of its raids in the territory over the course of the past two weeks. This came after Barak authorised targetting militant structures across Gaza, including manned Hamas positions, instead of focusing only on rocket-launching cells and infrastructure as previously.

Posted by: Fred || 12/06/2007 00:00 || Comments || Link || E-Mail|| [256 views] Top|| File under: Hamas
Southeast Asia
14 Abu Sayyaf in Jug for Life for kidnapping
MANILA, Philippines (AP) -- Fourteen Muslim terrorists militants were sentenced to life in prison Thursday for the 2001 kidnapping of a U.S. missionary couple and 18 others in a yearlong jungle ordeal that prompted U.S.-backed offensives against the guerrillas. Gracia Burnham, of Wichita, Kan., survived the captivity, but her husband, Martin, was killed during a military rescue in June 2002. Guillermo Sobero of Corona, Calif., was beheaded by the rebels.

Most of the top leaders of the al-Qaida-linked Abu Sayyaf group, which orchestrated the abductions at a resort island, have been killed in clashes since the trial opened in 2003. Philippine officials have credited the U.S. counterterrorism training that started in 2002 for many of the battlefield successes. "We commend the justice system for showing the rule of law," said Robert Courtney, the U.S. Justice Department's attache at the Manila embassy. He said he would relay the decision to Gracia Burnham.

The Burnhams, missionaries for the Florida-based New Tribes Mission, were celebrating their 18th wedding anniversary when they were snatched by the Abu Sayyaf at the upscale Dos Palmas resort on Palawan island in May 2001, and taken by speedboat to southern Basilan island. The rescue operation left a Filipino nurse dead, and two Filipino security guards from the resort also were beheaded by the terrorists rebels. The other hostages were released or managed to escape.

Defendant Toting Hannoh, who was found guilty, struck a defiant note. Asked if this was the end of the Abu Sayyaf, he said: "No, it will become stronger."

Out of 85 suspects originally charged with kidnapping, 23 were captured and tried, and 18 appeared in court. Four were acquitted Thursday. Four others were killed in a botched prison break in 2005, and one has been cleared of charges.

Out of 85 suspects originally charged with kidnapping, 23 were captured and tried, and 18 appeared in court. Four were acquitted Thursday. Four others were killed in a botched prison break in 2005, and one has been cleared of charges.

A year after the resort raid, the U.S. military began sending troops and instructors to train Filipino soldiers in counterterrorism. U.S.-backed offensives had dislodged the terrorists guerrillas from their bases on Basilan, but they have remained a major threat and continued to regroup. Officials estimate their number is down to about 300 terrorists guerrillas from about 1,000 in 2001.

The overall leader, Khadaffy Janjalani, was killed last September in fighting on southern Jolo island. His presumed successor, Abu Sulaiman, was shot dead in a separate clash earlier this year.


Dont'cha just love stories that finish with a happy ending.



This article starring:
ABU SULAIMAN
Abu Sayyaf
Gracia Burnham
Guillermo Sobero
KHADAFY JANJALANI
Abu Sayyaf
Martin Burnham
Robert Courtney, the U.S. Justice Department's attache at the Manila embassy
TOTING HANNOH
Abu Sayyaf
Posted by: DepotGuy || 12/06/2007 08:48 || Comments || Link || E-Mail|| [261 views] Top|| File under: Abu Sayyaf
Syria-Lebanon-Iran
U-turn "may be due to a defector"
The U-turn on Iran by U.S. spy agencies, the biggest since the Iraq debacle five years ago, is the result of "physical" intelligence, probably a defector, according to various diplomatic and security sources in Washington.

One of the main figures in the frame is General Ali-Reza Asgari, a former Deputy Defence Minister and Iranian Revolutionary Guard commander. General Asgari apparently disappeared in Turkey over the past 12 months, having either defected or been kidnapped, and may be in U.S. hands.

Other senior intelligence officials, quoted in the New York Times, argue that the turnaround may not have been the result of a single defector but pointed to an analysis of video footage of a tour by foreign journalists of Iran's nuclear facility at Natanz in 2005. During his press conference on Tuesday, U.S. President George W. Bush said he first heard about the national intelligence estimate report in August, when Mike McConnell, Director of National Intelligence since February, approached him. But he added that he had only had confirmation by Mr. McConnell last week.

The President admitted that the U.S. intelligence-gathering in Iran had been difficult since its 1979 revolution. Work on the latest NIE report on Iran has been under way for more than a year. The NIE is the consensus view of the 16 U.S. intelligence agencies.
Posted by: Fred || 12/06/2007 00:00 || Comments || Link || E-Mail|| [253 views] Top|| File under: Govt of Iran
Berri sure Suleiman to be president
Lebanon's army chief will be elected its next president, the parliament speaker said, raising hopes of an end to a year-long standoff between the government and the opposition that had paralyzed the country.

"The story is over. General Michel Suleiman has become president of the republic," Berri told An-Nahar newspaper.

Parliament Speaker and opposition leader Nabih Berri said rival leaders had agreed on General Michel Suleiman as the consensus candidate to fill the presidency, empty since Nov. 23 when the Emile Lahoud left office. "The story is over. General Michel Suleiman has become president of the republic," Berri told An-Nahar newspaper.

Prime Minister Fouad Siniora also predicted an imminent end to the political crisis. "I am confident that we are on the verge of a solution," he said.

Parliament is due to convene on Friday to elect a president. But the vote will only go ahead if the rivals first agree on a broad power-sharing deal, including the shape of a new cabinet. The vote will be delayed a few days if there is no deal. The presidency is the latest stage in a power struggle between the anti-Syrian governing coalition and the opposition led by Hezbollah. Suleiman emerged in the last week as a candidate acceptable to both sides.
Posted by: Fred || 12/06/2007 00:00 || Comments || Link || E-Mail|| [249 views] Top|| File under: Hezbollah
Bush says Iran must "come clean" on nuclear program
OMAHA, Nebraska (Reuters) - U.S. President George W. Bush told Iran on Wednesday to "come clean" about its nuclear activities or else face isolation by the international community. Bush issued the stern warning as he sought to keep pressure on Iran despite a new intelligence report that Tehran halted its nuclear arms program four years ago, contradicting his earlier assertions that it was building an atom bomb.

Standing on the airport tarmac upon arrival in Omaha, Bush insisted that Iran has not fully accounted for its nuclear activities as it continues to defy demands to halt uranium enrichment. "It is clear from the latest NIE (National Intelligence Estimate) that the Iranian government has more to explain about its nuclear intentions and past actions, especially the covert nuclear weapons program pursued into the fall of 2003 which the Iranian regime has yet to acknowledge," Bush said.

Bush spoke a day after he insisted that Iran remains dangerous and urged continued international pressure.
Continued on Page 49
Posted by: Steve White || 12/06/2007 00:00 || Comments || Link || E-Mail|| [277 views] Top|| File under: Govt of Iran
Iran seeks at least 50,000 centrifuges
ILAM, Iran - Iranian President Mahmoud Ahmadinejad said on Wednesday that Islamic republic still seeks at least 50,000 uranium- enriching centrifuges in order to provide fuel for its nuclear power plants in the future. 'We need at least 50,000 centrifuges in order to realize our aim of producing our own nuclear fuel,' Ahmadinejad said in a speech in Galavizan sports in the western provincial capital city of Ilam.


But they're not needed to build a bomb. Honest. The NIE sez so. Why, it would take the Iranians until .. 2010 .. to build a bomb with just 3,000 centrifuges. Having 16 times as many centrifuges isn't a problem. See? Nothing to worry about!

In September, Ahmadinejad said Iran had reached a key point of its nuclear drive by installing 3,000 uranium-enriching centrifuges which were all operational. Experts say 3,000 centrifuges could make enough enriched uranium for an atomic bomb in about a year if they were operating properly for long periods at supersonic speeds.

A US intelligence released a report on Monday verifying Iran had halted its atomic weapons programme in 2003 and seemed less determined to develop nuclear arms than George W Bush's administration previously believed. As of mid-2007, Iran had not resumed its nuclear weapons programme even as it was continuing uranium enrichment in defiance of the United Nations Security Council, the National Intelligence Estimate (NIE) report said.
Posted by: Steve White || 12/06/2007 00:00 || Comments || Link || E-Mail|| [257 views] Top|| File under: Govt of Iran
Terror Networks
DIA - Terrorist Recognition Cards
The Department of Defense, in coordination with other government agencies, has developed these Terrorist Recognition Cards

(See Link)

in order to increase awareness and recognition among U.S. Forces of high-threat terrorists at large. The cards have images of terrorists and related biographic information. Included are terrorists from five different geographic regions.

Terrorist Recognition Cards are not an exhaustive collection of all known terrorists. Because the cards are intended to aid in recognition, they do not include many known high-threat terrorists for whom pictures are unavailable. Similarly not present are terrorists for whom only limited biographic information is available. Individuals pictured will possibly alter their appearance to avoid recognition.



Or for those times when you just want to put a face with the name.
Posted by: DepotGuy || 12/06/2007 09:37 || Comments || Link || E-Mail|| [252 views] Top|| File under:
Who's in the News
38
[untagged]
6
Govt of Iran
5
Taliban
2
Hamas
2
Iraqi Insurgency
2
al-Qaeda
2
Govt of Pakistan
1
Hezbollah
1
Global Jihad
1
Islamic Jihad
1
Islamic State of Iraq
1
Lashkar e-Taiba
1
Mahdi Army
1
Muttahida Majlis-e-Amal
1
Abu Sayyaf
1
Thai Insurgency
1
TNSM
Bookmark
E-Mail Me
The Classics
The O Club
Rantburg Store
The Bloids
The Never-ending Story
Thugburg
Gulf War I
The Way We Were
Bio
Merry-Go-Blog
Hair Through the Ages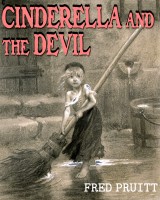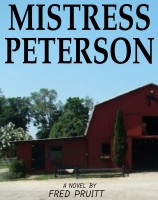 On Sale now!


A multi-volume chronology and reference guide set detailing three years of the Mexican Drug War between 2010 and 2012.

Rantburg.com and borderlandbeat.com correspondent and author Chris Covert presents his first non-fiction work detailing the drug and gang related violence in Mexico.

Chris gives us Mexican press dispatches of drug and gang war violence over three years, presented in a multi volume set intended to chronicle the death, violence and mayhem which has dominated Mexico for six years.
Click here for more information


Meet the Mods
In no particular order...


Steve White
Seafarious
Pappy
lotp
Scooter McGruder
john frum
tu3031
badanov
sherry
ryuge
GolfBravoUSMC
Bright Pebbles
trailing wife
Gloria
Fred
Besoeker
Glenmore
Frank G
3dc
Skidmark
Alaska Paul



Better than the average link...



Rantburg was assembled from recycled algorithms in the United States of America. No trees were destroyed in the production of this weblog. We did hurt some, though. Sorry.
34.200.222.93