Afghanistan
Afghan report: 37 civilians killed in US strike
A U.S. coalition airstrike and clashes with the Taliban militants in southern Afghanistan earlier this week killed 37 civilians and 26 insurgents, according to an Afghan government report released Friday.

The report also accused the Taliban militants of seeking shelter near a wedding party in the Kandahar province's Shah Wali Kot district shortly after ambushing a coalition patrol on Monday, according to the findings compiled by the governor of Kandahar province.

The report said that another 27 civilians were wounded in the strike. It added that the government has already paid $2,000 to families of each victim, and $100 to those who were wounded — a standard practice in these cases. The majority of the civilians killed were woman and children, the report said.

After the strikes and the clashes, villager Abdul Jalil, a grape farmer whose niece was getting married, told an Associated Press reporter at the scene of the bombing that U.S. troops and Taliban fighters had been fighting about a half mile from his home. Fighter aircraft destroyed his compound and killed 37 people, Jalil said than.

Following these deaths, President Hamid Karzai urged U.S. President-elect Barack Obama to help stop the killing of civilians in coalition operations, actions which undermine popular support for the Afghan government and the international mission.

On Thursday, another coalition airstrike killed seven civilians and 13 Taliban militants in the northwestern Badghis province, Afghan officials said.

Civilian casualties in operations by foreign troops have strained relations between Karzai's government and its foreign backers. Despite U.S. and NATO pledges to take greater care in targeting, the incidents have continued.

U.S. and NATO commanders often blame Taliban fighters for using civilians as human shields, thus causing civilian casualties.

The U.S. military said Thursday that civilians "reportedly attempted to leave the area, but the insurgents forced them to remain." The statement did not say where the U.S. got that report from. It quoted Kandahar's police chief as saying several civilians were injured while attempting to leave the area.

Separately, a clash between police and the Taliban in neighboring Zabul province on Friday, killed seven insurgents and wounded two policemen, said provincial deputy police chief Jalani Khan.
Posted by: ed || 11/07/2008 07:47 || Comments || Link || E-Mail|| [6500 views] Top|| File under:
Fertilizer Bombs In Afghanistan
In Afghanistan, the Taliban have apparently run out of munitions left over from the 1980s war with Russia, and are increasingly using fertilizer based explosives for their roadside bombs.
Posted by: ed || 11/07/2008 07:02 || Comments || Link || E-Mail|| [6462 views] Top|| File under:
Bush study favors bigger Afghan army
The Bush administration, in the midst of a wide review of its war strategy in Afghanistan, is likely to recommend soon to the incoming Obama administration that the U.S. push for further expansion of the Afghan army as the surest path to an eventual U.S. withdrawal, The Associated Press has learned.
...
Under a plan adopted by the U.S. and Afghan governments in September, the Afghan army is to grow to 134,000 soldiers by 2014. The previous goal was 80,000, and the actual number in uniform now is about 67,000, according to Lt. Col. Christian Kubik, spokesman for the Combined Security Transition Command in Afghanistan, which is responsible for training and equipping Afghan forces. The price tag for getting to the new target of 134,000 by 2014 is an estimated $17 billion, Kubik said.

Gates noted there is broad support for getting to the 134,000 goal quickly. "It may well not stop there," he added, noting that the size of the Afghan security forces is vastly smaller than Iraq's. A rapid increase in the size of Iraqi security forces over the past two years was a key element — along with an altered U.S. counterinsurgency strategy — in drastically reducing the level of violence and opening the door to American troop withdrawals this year.

Barry McCaffrey, a retired four-star Army general, wrote recently after a July visit to Afghanistan that one of the keys to winning in Afghanistan is expanding the Afghan army to 200,000 soldiers. "Afghanistan will not be solved by the addition of two or three more U.S. combat brigades from our rapidly unraveling Army," McCaffrey wrote in a paper for the U.S. Military Academy at West Point, N.Y.

Gates said he does not expect NATO allies or others to contribute significant additional troops in Afghanistan, even though he and other U.S. officials have pleaded for many months for more help. In his remarks last week, Gates alluded to a behind-the-scenes debate about the wisdom of deepening U.S. involvement, beyond the extra brigades McKiernan already has requested. "I think it remains to be seen whether there is a need or value to significantly more troops than that," the defense secretary said.
Posted by: ed || 11/07/2008 06:59 || Comments || Link || E-Mail|| [6467 views] Top|| File under:
Britain
Airport blast man 'left a will'
A man who died of burns following an attack at Glasgow airport left a will in which he warned of "hitting at the devil's place", a court has heard. Woolwich Crown Court was told Kafeel Ahmed, 28, e-mailed a document to his brother Sameel to be read by his family in the event of his death.

Dr Mohammed Asha, 28, and Dr Bilal Abdulla, 29, deny conspiracy to murder. The pair also deny charges of causing explosions relating to the alleged attempted car bombing in 2007.

In his letter Mr Ahmed wrote that the "call of Jihad" had been "loud and open" and he apologised to his mother for lying to her about his "project". Mr Ahmed died of extensive burns after the airport attack.

The jury heard that Mr Ahmed had sent a text message to his brother Sameel before the airport attack. This directed Sameel to an e-mail account in which there were two messages.

One contained instructions to his brother, asking him to lie to the police about his whereabouts, suggesting that his brother use a story that he was in Iceland studying global warming.

There was a will to family members, details of which were read out in court. In the document Kafeel wrote "me and some brothers are getting an opportunity to hit the devil's place to the core, and this is what we tried with the help of Allah".

He thanked his father for his strict upbringing, and said: "The call of Jihad was loud and open." He wrote to his mother: "Someone has to do something, why someone else, why not your son. So be generous and sacrifice your son."

Mr Ahmed said he sought forgiveness from "all of you for not telling you and lying" but added that it had been "necessary".
Posted by: ed || 11/07/2008 07:33 || Comments || Link || E-Mail|| [6460 views] Top|| File under:
Glasgow bomber's will shows thirst to "lick the blood" of the West
An alleged terrorist drafted a will in which he expressed a willingness to kill women and children in the fight against the "Kingdom of Evil", a court heard yesterday. Bilal Abdulla, 29, wrote of his ability to "lick the blood" of westerners, adding that a population "busy with alcoholic drinking and with their intimate friends" could only be awakened "by the sound of booby traps". Earlier in the day, a jury at Woolwich Crown Court heard that his alleged accomplice, who died in an attempted strike at Glasgow Airport on 30 June last year, had sent a separate will to his brother, in which he warned of "hitting the devils' place".

Abdulla is accused of being a member of an Islamic terrorist cell that plotted mass murder with a series of car bombs. He is alleged to have driven one of two Mercedes cars laden with gas canisters to a club in London's West End, the court has been told. When they failed to detonate, he is said to have joined a suicide attack on Glasgow Airport the following day in which Kafeel Ahmed later died. Abdulla is on trial with a second man, Mohammed Asha, 28, accused of conspiracy to murder and cause explosions. Both men deny the offences.

In court yesterday, evidence taken from a laptop found in the burnt-out Jeep was given. Detective Constable Graeme Burridge, a forensic computer examiner, said he was able to recover files from the recycle bin and hard drive of the computer. The documents were written and edited by Abdulla, the court heard. One such document, described as Abdulla's draft will, had been created over a period of 455 minutes and been revised 39 times. It is addressed to a number of recipients, including "Osama" and "our soldiers of Islam in the country of the two rivers" – a reference to fighters in Iraq, the jury was told. In it, Abdulla is alleged to have written that he wanted to announce "the news of victory and glorious conquests at the heart of the state of unbelievers and tyranny". The draft will continues: "God has blessed us the ability to lick the blood of the Romans (a reference to westerners] as you have done before us in the past."

The court heard Abdulla went on to rail against "the Kingdom of Evil". He is alleged to have written: "It destroyed our caliphate, tore apart our unity, defamed and distorted our religion and stabbed us in the heart the day it established that infernal state in our Palestine." The court was told that, in a reference to conflicts in Iraq and Afghanistan, he wrote: "Their soldiers kill the young and old. They do not discriminate between men and women, so why should we? If the policy of their army is to kill women and children, then only a similar policy would deter them." The draft will holds the entire population responsible for the action of its government. "These people do not care about what is happening in our land as they are all busy with alcoholic drinking and with their intimate friends…these people can only be awakened by the sound of booby traps and the Mujahideen hailing 'God is great'."

In separate letters, he praised Islamist fighters in Iraq and called on the Muslim community in Britain to "leave this land of unbelievers and atheism before losing your religion". Another document recovered from the laptop contained a transcript of an interview with Abu Musab al-Zarqawi, the former head of al-Qaeda in Iraq, the court heard.

Abdulla is also alleged to have been the author of a letter purporting to be from his sister to the doctor's supervisor at the Royal Alexandra Hospital in Paisley. In the missive recovered from the computer, the hospital line manager is told Abdulla will not be able to come to work due to an overseas accident in which he had been left paralysed. The letter was last edited on 30 June, the expert witness said, the day of the Glasgow attack.

The jury heard that Kafeel Ahmed, who died as a result of burns received when the Jeep caught fire, had left a will to his family before the attacks. In it, he wrote that the "call of Jihad" had been "loud and open" and also apologised for lying to his family. It continued: "Me and some brothers were given the opportunity to hit the devil's place. The core. And this is what we have tried by the help of Allah." In a message to his mother, he added: "You know the pain and cries of our brothers and sisters, and someone has to do something. Why someone else, why not your own son? So be generous and sacrifice your son for the sake of Allah.

Tidbit from another article:

The jurors were told on Thursday that Ahmed had sent a text message to his brother Sabeel prior to the attacks, directing him to an email account in which two messages had been sent. One contained instructions to his brother to lie to the police about his whereabouts, using a story that he was in Iceland studying global warming.
Posted by: ryuge || 11/07/2008 07:02 || Comments || Link || E-Mail|| [6461 views] Top|| File under:
Europe
Four jihadis get jail terms in France
Four men who ran an Islamic extremist network that tried to plan attacks in Europe and send volunteers to fight in Iraq on Thursday were given jail terms of between two and six years each. The three Moroccans and a Frenchman of Algerian origin, all Muslims aged between 23 and 38 were convicted by a Paris court of "membership of a criminal organisation aimed at preparing terrorist acts."

Moroccan Hamid Bach was jailed for six years and banned from French territory for 10 years. Investigators believe Bach travelled to Damascus in Syria with a friend from Montpellier in mid-2004. The friend continued to Iraq to join the then growing insurgency against US and Iraqi forces and was killed in fighting. Bach returned to France on a mission to plan attacks in Europe and North Africa. Investigators seized a large amount of evidence at his home in the southern city of Montpellier to back up the charges against him, including documents and chemicals used in the manufacture of explosives.

Moroccans Reda Barazzouk and Yousef Bouzag, accused of providing him with logistical back-up, received four and three-year prison sentences respectively - which Bouzag has already served in pre-trial detention. French national Amine Liassine, regarded as the ideological power behind the group, was handed a two-year jail term.

French authorities say their arrests, between June 2005 and January 2006 in Montpellier, allowed officers to thwart several potential terror attacks in Europe and North Africa.
Posted by: ryuge || 11/07/2008 06:31 || Comments || Link || E-Mail|| [6458 views] Top|| File under:
Spain: Bin Laden's son will appeal asylum refusal
(AKI) - The son of Al-Qaeda leader Osama Bin Laden will appeal against the Spanish government's refusal to grant him political asylum, his wife said on Thursday.


At least he's not gonna blow something up because he couldn't get his way. If I was him, I'd try Norway. It's colder, but the girls are pretty and they'll take in most anybody. Maybe Mullah Krekar could put him up until he got his own place.


Omar Bin Laden, who was travelling on a Saudi Arabian passport, has been held since Monday at Madrid's Barajas Airport since he arrived on a flight from Cairo and requested asylum. The application was refused because the government did not believe he faced persecution in Egypt where he had been living, the Interior Ministry said.

An emailed statement from his British wife Zaina al-Sabah on Thursday said bin Laden had been in danger in Egypt and would appeal against the Spanish decision.

"Omar is an innocent young man who has never participated in a single violent act," the statement said. "We also pray that some country in the world will be merciful and allow Omar a place to live in peace," it said.

Omar claims to have been forced to leave Egypt because his life was in danger despite being made welcome there by the Egyptian government.

Spain's Interior Ministry decision was revealed after a series of lengthy interviews on Wednesday with Omar. The decision coincided with an assessment by a representative of the United Nations refugee agency, who said Omar's life was not in danger, sources told Spanish daily El Pais.

Omar's appeal means that the Interior Ministry will have a further 48 hours to review it. If his claim is rejected again, he could be swiftly deported, but Omar could still appeal yet again to a Spanish court, a move that would not stop his deportation.

Seven months ago, Omar was refused entry to live in the United Kingdom with his 52-year-old British wife, Zaina.

The Bin Laden family is one of the wealthiest in the Kingdom, where they possess an impressive conglomerate including one of the largest construction firms and equity management.

Omar, 28, is one of 19 children of the Al-Qaeda leader Osama Bin Laden, who tops America's most wanted list.
Posted by: Fred || 11/07/2008 00:00 || Comments || Link || E-Mail|| [6483 views] Top|| File under:
India-Pakistan
India: Separatist rebels behind bomb attacks
(AKI/Asian Age) - An investigation into the nine serial bomb blasts that struck the Indian state of Assam last week has suggested that the outlawed separatist United Liberation Front of Assam may have been responsible for the attacks. Highly-placed security sources told The Asian Age newspaper that a conspiracy might have been hatched in Dhaka but it was assembled and planted by ULFA rebels in Assam.

ULFA is one of several militant separatist groups that operate in northeast India and its aim is to establish a separate state in Assam. The Indian government banned the organisation in 1990 and classifies it as a terrorist group.

While Assam's Chief Minister Tarun Gogoi has linked the attacks to external forces, security sources probing the serial blasts said that there was conclusive evidence indicating the involvement of outlawed ULFA rebels in the devastating bomb blasts.

The security agencies, after scientific examination of the three blasts in Guwahati, reached the conclusion that these blasts were not much different from the earlier bomb blasts by ULFA. The security sources also disclosed that they were carefully examining all aspects of the serial bomb blasts which may also give a new dimension to the perceptions of the insurgency in the region.

Sources said that they had found evidence linking the ULFA rebels in the 1 October serial blasts in Agartala.

Meanwhile, a two-minute silence was observed across the state to mourn the death of innocent people in the nine bomb blasts. Gogoi led the state in mourning and participated at a memorial service at the state secretariat.

As the clock struck 11 am, sirens sounded across the state and Assam observed two minutes of silence, remembering the 84 people killed and silently praying for the recovery of the 800 others injured in the multiple blasts.
Posted by: Fred || 11/07/2008 00:00 || Comments || Link || E-Mail|| [6460 views] Top|| File under:
Qaeda releases video of Danish embassy attack
Al Qaeda has released the video of the suicide attack on the Danish embassy in Islamabad in June this year, Geo News reported on Thursday.

The video that the news channel claims to have received, shows that the attack was carried out by 18-year-old Saudi boy Kamal Saleem also known as Abu Gharaib. The video also included statements from Al Qaeda leaders Sheikh Abu al Haya and Sheikh Mustafa Abu Yazeed, who called the attack a response to the controversial cartoons published by Danish newspapers.

It also included a message from the attacker.

The channel did not run the video, citing 'journalistic responsibilities'.

Posted by: Fred || 11/07/2008 00:00 || Comments || Link || E-Mail|| [6459 views] Top|| File under: al-Qaeda
International-UN-NGOs
Mideast hails B.O. victory, hopes for change
The Middle East welcomed the victory of Barak Obama Thursday but cautioned that the damage caused by eight years of George W. Bush will not be repaired quickly, and doubted that the new president-elect would bring drastic policy change.

Arab public opinion overwhelmingly hailed Obama's historic victory but tempered enthusiasm for the Democrat's win by noting that any change from his predecessor was a welcome one.

"I think most of the Arabs see it as a de-election of Bush rather than an election of Obama," 28-year old Egyptian blogger Tarek Amr told AlArabiya.net.

Egypt's independent al-Masry al-Yaom newspaper welcomed the president-elect with the headline: Obama founds a new "United States" and "Bush" kicks the Republicans out of the White House and the Congress."

The Emirati daily Khaleej Times headlined with, "A Momentous Mandate Yes, We Agree!" noting that world expectations had changed but warning that the new president would face severe problems including two wars, a severe financial crisis and a nuclear standoff in the Middle East. "Obama has scripted a truly American epic and he starts with huge advantages at home and abroad where people have looked at him in awe and applauded his victory," said the editorial. "Good Luck Mr. President-elect."

In Iran, a member of Bush's infamous Axis of Evil, the Tehran Times headline announced "The world's candidate wins," labeling him as such because "[p]eople around the world connected with Obama because they view him as a man of dialogue, not a man of dictates."

Many welcomed a change for the United States after eight years of George W. Bush's presidency and noted the historic election of the first African-American, but cautioned that Washington's regional priorities would always be Israel and oil.

Libyan leader Muammar Qaddhafi calling Obama's win a victory for former slaves who are "now becoming masters." "This can be considered the beginning of the victory of blacks in America, who were slaves but are now becoming masters," Qaddhafi said during a visit to Ukraine, speaking through a translator.

But he voiced fears that Obama, the United States' first black president-elect, might be assassinated, as were presidents Abraham Lincoln and John F. Kennedy and civil rights leader Martin Luther King.

The Egyptian state-owned al-Ahram daily described election night as "an evening to get rid of racism in an American way."

The Saudi daily Al-Riyadh hailed the significance of Obama's ability to "shatter the culture of racial discrimination" by grabbing the Oval Office, but warned Arabs and Muslims not to expect him to change US policies toward their causes unless they learn to uphold their own interests. "Obama will not roll out his prayer rug in a mosque," the paper said, "nor will he convert to Islam or be an enemy of Israel or pull his troops out of blazing spots such as Iraq and Afghanistan."

The Democrat's victory "does not mean that we're about to witness a radical change in American policy," wrote the Egyptian independent al-Badeel in an editorial, because change "doesn't depend on the color of your skin."
Posted by: Fred || 11/07/2008 00:00 || Comments || Link || E-Mail|| [6461 views] Top|| File under:
Iraq
Iraqi Officials Continue to Demand Withdrawal Date
Two days after Barack Obama's election as president, Iraqi officials are insisting on a withdrawal date for U.S. troops regardless of conditions on the ground and maintaining their demand that American forces be subject to Iraqi legal jurisdiction in some instances.
Posted by: Fred || 11/07/2008 00:00 || Comments || Link || E-Mail|| [6497 views] Top|| File under: Iraqi Insurgency
Israel-Palestine-Jordan
Gaza's mother of the year
They really are such lovely people...


Gaza – Ma'an – Hibah Ali Eid and her husband Haytham from the Al-Bureij refugee camp in Gaza delivered quintuplets on Thursday, and named the infants after famous Palestinian leaders.


Boomer, Foot Wound, Tunnel Digger, Unknown Gunman, and...Bob.


The three boys were named Khaled, after Hamas leader in Damascus Khaled Mash'al; Mahmoud, after Mahmoud Az-Zahhar Minister of Foreign Affairs for the de facto Hamas government, and Ismail, after Ismail Haniyeh, the de facto Prime Minister in Gaza.

The girls were called Mariam, after Mariam Farahat also known as Um Nidal, elected into the Hamas-lead government in 2006. Umm Nidal is also known for the involvement of her sons in attacks on Israel. Three of her six sons died in the course of their efforts.

The second daughter of the couple was named Fatima, after Fatima An-Najjar who died when she walked into a group of Israeli soldiers and detonated a bomb strapped to her chest.
Palestinian Medical sources at the Al-Shifa Hospital in Gaza said that the quintuplets were delivered via cesarean section. The health of the mother and her five children is said to be good.


Raising five babies in Gaza. Enjoy it...
Posted by: tu3031 || 11/07/2008 09:33 || Comments || Link || E-Mail|| [6460 views] Top|| File under:
WND : Jewish Temples never existed, sez top Palestinian negotiator
JERUSALEM -- The Jewish Temples never existed and Israel has been working to "invent" a Jewish historical connection to Jerusalem, the chief Palestinian negotiator asserted.

Ahmed Qurei, the Palestinian Authority official leading all peace talks with the Jewish state, made the controversial statements in a small media briefing Wednesday attended by WND as well as by a Palestinian media outlet and an Arab affairs correspondent for a major Israeli newspaper.

But the Israeli publication decided not to print Qurei's comments, while the Palestinian publication, the Al-Ayam daily newspaper, made news of the remarks.

Qurei said "Israeli occupation authorities are trying to find a so-called Jewish historical connection" between Jerusalem and the Temple Mount, "but all these attempts will fail. The [Temple Mount] is 100 percent Muslim."

"The world must be mobilized against all these Israeli attempts to change the symbols and signs of Jerusalem," he said. "There is nothing Jewish about the Al Aqsa Mosque. There was no so-called Jewish Temple. It's imaginary. Jerusalem is 100 percent Muslim."

Continued Qurei: "The Arab world is called to interfere to stop the Israeli plans in Jerusalem, to stop the Israeli attempts to create a Jewish character to Jerusalem and the Al Aqsa mosque. Also to the Old City, which is the first step in the war to defend Jerusalem and Al Aqsa.

"They are competing against time in order to create facts on ground in the surrounding the imaginary Temple," Qurei added.

The chief Palestinian negotiator was reacting to the reopening last month of a long-closed synagogue just 100 meters from the Temple Mount. The holy structure, located in what is now known as the Muslim Quarter, was abandoned in 1938 in the wake of extreme Arab violence targeting Jews. At the time, thousands of Jews lived in the Quarter. The synagogue is closer than any other Jewish house of prayer to the Temple Mount.

Qurei, who is considered moderate by U.S. and Israeli policy, has been leading talks with Israel initiated at last November's U.S.-sponsored Annapolis Summit, which seeks to create a Palestinian state, at least on paper, before President Bush leaves office. Israel is widely expected to offer the Palestinians near complete control of the West Bank and significant control of undisclosed parts of eastern Jerusalem.

The Temple Mount is the holiest site in Judaism. The First Jewish Temple was built there by King Solomon in the 10th century B.C. It was destroyed by the Babylonians in 586 B.C. The Second Temple was rebuilt in 515 B.C. after Jerusalem was freed from Babylonian captivity. That temple was destroyed by the Roman Empire in A.D. 70. Each temple stood for a period of over four centuries.

The Jewish Temple was the center of religious Jewish worship. It housed the Holy of Holies, which contained the Ark of the Covenant and was said to be the area upon which God's shechina or "presence" dwelt. All Jewish holidays centered on worship at the Temple. The Jewish Temple served as the primary location for the offering of sacrifices and was the main gathering place for the Jewish people.

According to the Talmud, the world was created from the foundation stone of the Temple Mount. The site is believed to be the biblical Mount Moriah, the location where Abraham fulfilled God's test to see if he would be willing to sacrifice his son Isaac.

Jewish tradition holds Mashiach, or the Jewish Messiah, will return and rebuild the third and final Temple on the Mount in Jerusalem.

The Kotel, or Western Wall, is the one part of the Temple Mount that survived the destruction of the Second Temple by the Romans and stands today in Jerusalem.

Throughout all notorious Jewish exiles, thorough documentation shows the Jews never gave up their hope of returning to Jerusalem and re-establishing their Temple. To this day, Jews worldwide pray facing the Western Wall, while Muslims turn their backs away from the Temple Mount and pray toward Mecca.

The Al Aqsa Mosque was constructed around A.D. 709 to serve as a shrine near another shrine, the Dome of the Rock, which was built by an Islamic caliph.

About 100 years ago, the Dome of the Rock in Jerusalem became associated with the place Muslims came to believe Muhammad ascended to heaven. Jerusalem, however, is not mentioned in the Quran. Islamic tradition states Muhammad took a journey in a single night from "a sacred mosque" -- believed to be in Mecca in southern Saudi Arabia -- to "the farthest mosque," and from a rock there ascended to heaven to receive revelations from Allah that became part of the Quran.

Palestinians today claim exclusivity over the Temple Mount, and Palestinian leaders routinely deny Jewish historic connection to the site, but historically, Muslims did not claim the Al Aqsa Mosque as their third holiest site and admitted the Jewish Temples existed.

According to research by Israeli author Shmuel Berkovits, Islam previously disregarded Jerusalem. He points out in his book "How Dreadful Is this Place!" that Muhammad was said to loathe Jerusalem and what it stood for. Berkovits wrote that Muhammad made a point of eliminating pagan sites of worship and sanctifying only one place -- the Kaaba in Mecca -- to signify the unity of God.

As late as the 14th century, Islamic scholar Taqi al-Din Ibn Taymiyya, whose writings influenced the Wahhabi movement in Arabia, ruled that sacred Islamic sites are to be found only in the Arabian Peninsula and that "in Jerusalem, there is not a place one calls sacred, and the same holds true for the tombs of Hebron."

It wasn't until the late 19th century -- incidentally when Jews started immigrating to Palestine -- that some Muslim scholars began claiming Muhammad tied his horse to the Western Wall and associated Muhammad's purported night journey with the Temple Mount. A guide to the Temple Mount by the Supreme Muslim Council in Jerusalem published in 1925 listed the Mount as the site of Solomon's Temple. The Temple Institute acquired a copy of the official 1925 "Guide Book to Al-Haram Al-Sharif," which states on page 4, "Its identity with the site of Solomon's Temple is beyond dispute. This, too, is the spot, according to universal belief, on which 'David built there an altar unto the Lord.'"
Posted by: anonymous5089 || 11/07/2008 11:33 || Comments || Link || E-Mail|| [6462 views] Top|| File under:
Israel favors truce extension in Gaza
Israel said on Thursday it favored an extension of a truce in and around Gaza, despite an outbreak of violence that left seven Palestinians dead in Israeli airstrikes and retaliatory rocket attacks by Hamas into southern Israel.

"We hope the truce can again be applied, we believe in this truce and it looks like things are calming down," Deputy Defense Minister Matan Vilnai told Israeli army radio.

Vilnai said Israeli troops were deployed in Gaza on Tuesday night to blow up a tunnel that was to be used "in a major attack against Israel that would have torpedoed the truce."

The incidents on Tuesday and Wednesday were the most serious since the Egyptian-mediated truce went into effect on June 19.

Vilnai's comments came just hours before U.S. Secretary of State Condoleezza Rice was scheduled to arrive on a visit aimed at pushing for an agreement that would define the outlines of a peace deal between Israel and the Palestinians.

Rice headed to the Middle East on Wednesday to set the stage for future Israeli-Palestinian peace talks that both sides acknowledge will not produce an agreement this year. U.S. officials said Rice, on a four-day trip to Israel, the Palestinian territories, Jordan and Egypt, has no intention of floating her own proposals to advance a last-minute deal.

Rather, she will try to prepare for a fresh start by the new Israeli government that will take office after the Feb. 10 Israeli parliamentary election, and the incoming Obama administration, which takes office on Jan. 20.

Despite extensive Israeli-Palestinian talks, there have been no signs of tangible progress on the thorniest issues, the status of Jerusalem and the fate of Palestinian refugees. According to U.S. officials this is not likely to be the last trip for Rice in the region before she steps down in January.
Posted by: Fred || 11/07/2008 00:00 || Comments || Link || E-Mail|| [6460 views] Top|| File under: Hamas
Southeast Asia
Party planned for Bali bombers
Family and supporters are planning an elaborate "celebration" for Amrozi and Mukhlas after their deaths, including the slaughter of a goat for a feast and a procession of their bodies through their home village of Tenggulun.

A prosecutor yesterday arrived in the small village to convey the last wishes of the Bali bombers to their families and to say their executions were imminent. It was their wish that their bodies be wrapped in the traditional Muslim cloth and buried in Tenggulun next to their father, Nurhasyim, said their older brother, Chozin, after meeting the prosecutor, Irnensif.

More details of the funeral arrangements were revealed by another brother, Ali Fauzi, and Said Sungkar, who is on a committee overseeing the funeral. Sungkar, the younger brother of Abdullah Sungkar, who co-founded the terrorist group Jemaah Islamiah, said the funeral was an occasion "to celebrate the victory of Islam", and 500 of his supporters would act as an honour guard for the bodies. "I'm positive about the execution of Amrozi and friends because they have done jihad in God's way," Sungkar said. "The TNI [Indonesian military] should have learnt from them how to make bombs."

Ali Fauzi said that his older brothers wanted their bodies to be taken first to their family home before being moved to the nearby mosque. After that, they will be carried several hundred metres to an Islamic school, for further prayers. They will then be taken to one of two village graveyards to be buried next to their father.

Family members, including the wives of the bombers, have gathered in the village. Both Amrozi and Mukhlas have two wives. Ali Fauzi said the wives asked Irnensif to allow them to see their husbands before they die and the prosecutor agreed to pass on the request and try to facilitate a visit.
Posted by: ryuge || 11/07/2008 09:19 || Comments || Link || E-Mail|| [6485 views] Top|| File under: Jemaah Islamiyah
Brother warns of "massacre" if Bali bombers executed
Seems like they were being executed because there was a massacre.
(AKI) -- The brother of one of the Bali bombers sentenced to death for Indonesia's worst terrorist attack has threatened a "massacre" if the executions are carried out. Jaafar Shodiq, brother of Amrozi, one of the three convicted bombers, issued the ultimatum, according to the press agency Detikcom. "If the execution is carried out there will be a massacre," said Jaafar Shodiq, according to the site. He gave the government the warning to stop the execution "if it wants to maintain security".


Once a government allows its actions to be constrained by bomb-waving pinheads it has no security to maintain.


The warning was revealed as Islamic extremists rallied in the Indonesian capital to protest against the imminent execution of the three bombers found guilty of the twin bomb attacks carried out in October 2002 on the island of Bali. A total of 202 people died in the attacks, most of them foreigners.

Around 100 chanting militants descended on the offices of the national human rights body as the bombers' lawyers met officials inside to demand access for the families. The militants condemned the executions, and praised bombers Amrozi, his brother Mukhlas and Imam Samudra, calling them holy warriors.

International rights group, Human Rights Watch, recently asked the Indonesian President, Susilo Bambang Yudhoyono, to commute the death sentence of the bombers who face imminent execution and instead sentence them to life in prison.

The Bali bomb attacks were the worst terrorist act in Indonesian history. The twin attacks which occurred on 12 October 2002 in the tourist district of Kuta on the island of Bali killed 202 people and injured more than 200 others. The three men were tried and sentenced under terrorism laws introduced after the bombings.

"The International Covenant on Civil and Political Rights, to which Indonesia is party, prohibits in article 15 the retroactive application of penal legislation....the basis for the death sentence in these cases--should not have been applied to Amrozi, Ghufron, and Imam Samudra," said the letter.

With Imam Samudra and Ali Ghufron, Amrozi is a member of Jemaah Islamiyah, an Islamist terrorist group with suspected links to Al-Qaeda, that is committed to uniting south-east Asia under a Muslim caliphate.

Abu Rusdan, leader of JI from 2002 to 2004, said the group had no interest in the executions. "The execution is the responsibility of JI but the entire Islamic community," Abu Rusdan said. Abu Rusdan was found guilty of hiding one of the men who carried out the Bali bombings and sentenced to three and a half years in jail. "There is no room for violence in Islam. Islam wants prosperity for everyone," he said. "Violent acts are not justified in Islam."
Posted by: Fred || 11/07/2008 00:00 || Comments || Link || E-Mail|| [6492 views] Top|| File under: Jemaah Islamiyah
Syria-Lebanon-Iran
Syria airs car bomb 'confessions'
Syrian state TV has shown what it says are confessions by 11 militants behind the car bomb attack in Damascus in September which left 17 people dead.

Among the 10 men and one woman shown was Abdul Baqi al-Hussein, described as being responsible for security for Fatah al-Islam, a Sunni Islamist group. Fatah al-Islam fought the Lebanese army in a refugee camp in Tripoli last year.

The broadcast also showed a photo of a man said to have been the suicide bomber in the September attack. Mr Hussein said the bomber was a Saudi man called Abu Aisha.

In the 27 September attack, a car packed with about 200kg (440lbs) of explosives blew up near a security complex on the road to the international airport to the south of the capital.

The blast was the deadliest single attack in Damascus since 1986, when a bombing blamed on Iraqi agents left 60 people dead. It was also the first car bombing since a senior Hezbollah commander, Imad Mughniyeh, was assassinated in Damascus in February.

In his purported confession, Mr Hussein said he and 10 other suspects had planned to attack Syrian security offices and foreign diplomats.

One of the other men in the broadcast said the fugitive leader of Fatah al-Islam, Sheikh Shaker al-Abssi, had made his way into Syria from Lebanon, but that he had not been heard from since July. The woman shown among the group was identified as his daughter.
Posted by: ed || 11/07/2008 07:29 || Comments || Link || E-Mail|| [6458 views] Top|| File under:
Who's in the News
82
[untagged]
3
al-Qaeda
3
TTP
2
Iraqi Insurgency
2
Jemaah Islamiyah
1
Govt of Pakistan
1
Hamas
1
al-Qaeda in Iraq
Bookmark
E-Mail Me
The Classics
The O Club
Rantburg Store
The Bloids
The Never-ending Story
Thugburg
Gulf War I
The Way We Were
Bio
Merry-Go-Blog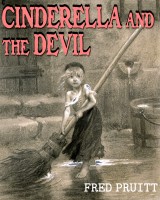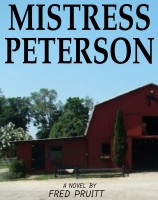 On Sale now!


A multi-volume chronology and reference guide set detailing three years of the Mexican Drug War between 2010 and 2012.

Rantburg.com and borderlandbeat.com correspondent and author Chris Covert presents his first non-fiction work detailing the drug and gang related violence in Mexico.

Chris gives us Mexican press dispatches of drug and gang war violence over three years, presented in a multi volume set intended to chronicle the death, violence and mayhem which has dominated Mexico for six years.
Click here for more information


Meet the Mods
In no particular order...


Steve White
Seafarious
Pappy
lotp
Scooter McGruder
john frum
tu3031
badanov
sherry
ryuge
GolfBravoUSMC
Bright Pebbles
trailing wife
Gloria
Fred
Besoeker
Glenmore
Frank G
3dc
Skidmark
Alaska Paul



Better than the average link...



Rantburg was assembled from recycled algorithms in the United States of America. No trees were destroyed in the production of this weblog. We did hurt some, though. Sorry.
3.235.140.84

Help keep the Burg running! Paypal: