Africa Horn
Somali "Taliban" behind stoning of 13-year-old girl gets funding from Britain
Somalis living in Britain are channeling cash to al Qaeda-linked Islamist groups committing human rights atrocities in their war-torn homeland, a community leader has claimed.

Sums thought to be totalling tens of thousands of pounds a week are being sent to the Shabaab militia, a fundamentalist Islamic group blamed for sentencing a 13-year-old girl to be stoned to death in the southern city of Kismayo.

The execution, details of which were revealed last week by Amnesty International, was imposed on the girl, Aisha Ibrahim Duhulow, after she complained to a Shabaab-run Sharia court that she had been gang-raped.

Instead of sentencing her alleged attackers, the court found her guilty of adultery and sent her a local stadium, where she was buried up to her neck in sand and then stoned in front of a 1,000 strong crowd.

The brutal punishment was part of the Taliban-style Islamic regime imposed on the city by the Shabaab, who are designed as a terrorist group by the United States and whose leadership was the target of American missile strikes earlier this year,

A London-based Somali community leader has claimed that much of their funding is coming from the Somali diaspora in Britain, many of whom support the groups' fierce guerrilla war against Somalia's long-time enemy Ethiopia, which invaded in January 2007.

"People are sending money over to back the Shabaab because they want to see the Ethiopians kicked out, even if they don't have much sympathy with the Islamist agenda," said Mohamed Abdullahi, director of the UK Somali Community Initiative.

"But over here in Britain, they are not seeing the violence that they are fuelling, or realising that al-Shabaab has some very hardline policies. Many people here were shocked to hear about the stoning incident, and said that it was not Islamic. In that case, they should think twice about sending money."

Ethiopia sent troops into Somalia as part of a US and British-backed bid to topple the Shabaab's more moderate allies, the Islamic Courts Union, and replace them with internationally-backed transitional federal government. Although the courts union had managed to impose order on the lawless nation, which has been without a functioning government since 1994, it was suspected by Washington of harbouring foreign al-Qaeda fighters. Since the invasion, however, the country has reverted into all-out anarchy and clan warfare, with the increasingly brutal anti-Ethiopian insurgency costing thousand of lives and sparking a refugee crisis that has spilled into neighbouring Kenya.

"Many Somalis are funding the Shabaab now because they remember the peace that the Islamic Courts Union brought when they were in power," added Mr Abdullahi. "Even if it meant a hardline Islam, they were prepared to put up with it because it was better than the complete chaos before,"

Mr Abdullahi said that most of the money being channeled to the Shabaab came via the traditional hawala money transfer system, an informal wire service arrangement which is hard for the authorities to monitor. Post-September 11, hawala agents in Britain agreed to abide by money laundering rules, but in practice there is little real restriction on which inviduals they send money to in Somalia.
Posted by: john frum || 11/09/2008 00:00 || Comments || Link || E-Mail|| [336065 views] Top|| File under: Islamic Courts
Africa North
Former French colons filed 600 complaints to UNCHR to recover their properties in Algeria
The Algerian lawyer Mr. Benyamina said a huge number of real estate properties are still legally owned by French colons who left them after the Independence of Algeria in 1962, adding that several cases concerning these disputes have been submitted to Algerian courts.

In this regard, Mr. Benyamina has pointed out that he has been contacted by French colons to be in charge of their cases, with the aim of recovering their properties, but refused, because of the political character of such cases. He further said that cases alike require an accurate opinion from Algerian Judges and Jurists.

A communiqué released by the Ministry of Justice, posted on internet, said the institutions defending the interests of the former French colons in Algeria, submitted more than 600 records, and lodged several complaints to the United Nations Committee of Human Rights (UNCHR), with the aim of obliging Algeria either giving them back their properties they left after the independence of Algeria, or compensate them.

In this context, the Ministry of Justice has received the final sentence issued by the UNCHR, last January, confirming the refusal of such claims. The UNCHR said these properties have been nationalized by the Algerian Government before the access of Algeria to the International Covenant on Civil and Political Rights.
Posted by: Fred || 11/09/2008 00:00 || Comments || Link || E-Mail|| [336065 views] Top|| File under:
Britain
Islamic gangs create no-go areas for British jail officers
Britain is lost, part MMCMXLXXVIII

.Muslim gangs inside Whitemoor Jail have created no-go areas for British jail officers and are policing the areas themselves. The Daily Star quoted guards as claiming that the Islamic mobs are "a law unto themselves," adding that the prison staff have passed a vote of no confidence in their governor.

MP Malcolm Moss, 65, said Whitemoor Prison, Cambridgeshire, was descending into turmoil. He added that staff blamed Governor Steve Rodford for pandering to political correctness and making the Muslims untouchable.

The Conservative MP warned that the unrest had created a "tense" atmosphere not seen since the 1990s when the IRA maintained an inner sanctum inside the maximum-security prison. "Serious problems will arise if there is dissatisfaction among staff at top security prisons, as is currently the case at Whitemoor. There are no-go sections policed by Muslim inmates, not staff. In the 1990s officers couldn't do their jobs properly and prisoners did what they like. We may be operating a similar situation," he said.

A third of the 458 inmates at Whitemoor are Muslims. Moss claimed that they were segregated from other prisoners.

In May an internal review of the jail by the Prison Service's Directorate of High Security warned staffs believe that a "serious incident is imminent" as several wings had become dominated by Muslim prisoners.

Moss is waiting for Government answers to questions he has posed about the vote of no confidence and segregation of Muslim inmates at Whitemoor.

Earlier, Anne Owers, the chief inspector of prisons, has urged the prison service to do more to provide staff throughout the jail system but particularly in the top security prisons with help to deal with increasing Muslim numbers.

The number of Muslim prisoners in jails doubled in the ten years to 2006 to reach 8,243 - 11 per cent of the total prison population.
Posted by: john frum || 11/09/2008 13:57 || Comments || Link || E-Mail|| [336065 views] Top|| File under:
Analysis: terror threat remains severe in UK
The official threat level is classed as being "Severe" - this is one down from the highest level, "Critical", which means an attack is imminent. Over the last few months, we in Britain have become a little obsessed with the economy, falling house prices and the credit crunch, but it should not be forgotten that a significant number of UK citizens have been planning to carry out attacks with the aim of causing mass casualties.

The report leaked to The Sunday Telegraph identifies three areas - London, Birmingham and Luton - which MI5 and Special Branch believe are enclaves or hot beds of terrorist activity, where "some thousands" of extremists committed to supporting Jihadi activities. It is this fact alone which will worry the security services the most. Each of these areas has sizeable Muslim populations and while the vast majority are peace loving and regard militant Islam as an abomination, some are also in denial about the size of the threat from members of their communities. But it should not be forgotten that Islamist terrorists are members of a covert conspiracy, where even members of there own families have little idea that their sons or daughters have become radicalised.

The Government has attempted to combat the radicalisation of disaffected members of the Muslim community by urging religious leaders to ban Islamist preachers from getting a foothold in mosques. While this policy has met with some success, this report would suggest that the numbers of young Muslims signing up to al-Qaeda philosophy is growing. Preventing radicalisation is almost an impossible task especially when Britain and a large number of its allies are locked into conflict in Muslim countries.

The report also tells us that Islamist groups are still managing to send British nationals, some of whom will be Muslim converts, to fight against British forces in Iraq and Afghanistan. In camps dotted along the Pakistan/Afghan border they are being taught how to build bombs and form covert cells. Some will be sent to fight on the frontline in Iraq and Afghanistan while others, according to the report, will be ordered to return to the UK to establish new terrors networks.

MI5 has doubled in size since 9/11 and now has nine regional offices across the country. But its staff can only achieve so much. Unlike the BBC television series "Spooks", not every covert MI5 mission will end in success. The Security Services' 3,500 spies have been working flat out since the 2005 London bombings and it is likely that the Security Service may need to expand again in the next few years to keep pace with the growing threat. This will no doubt raise certain moral questions for a liberal democracy.

MI5 is well aware that it cannot uncover every plot or stop every attack - eventually one will get through. All we can hope for is that the attack will be unsophisticated, like that attempted by Nicky Reilly, who attempted to blow up a restaurant in Exeter using a crude home made device. But the horrible reality is that eventually a highly sophisticated plot will one day slip under the radar and the consequences for us in the UK will be catastrophic.

Dame Eliza Manningham-Buller, the former director general of MI5, often said that in all likelihood al-Qaeda will detonate a "dirty bomb" in a western capital in the near future. If that was to happen in London today the entire western banking system - which is already fragile - would collapse. When the British Army was fighting a counter-insurgency war in Ulster, the mantra of the IRA was "We only have to be lucky once - the British have to be lucky all the time". The same is still true today in the war against Islamist extremists.
Posted by: ryuge || 11/09/2008 08:49 || Comments || Link || E-Mail|| [336064 views] Top|| File under:
Europe
Report identifies UK terrorist enclaves
Hat tip Belmont


Secret enclaves of al-Qaeda extremists based in London, Birmingham and Luton are planning mass-casualty attacks in Britain, according to a leaked Government intelligence report.

The document, which was drawn up by the intelligence branch of the Ministry of Defence, MI5 and Special Branch, states that "some thousands" of extremists are active in the UK. They are predominantly UK-born and aged between 18 and 30, and many are believed to have been trained in overseas terrorist camps.

Under the heading "International Terrorism", the report, which is marked "restricted" states: "For the foreseeable future the UK will continue to be a high-priority target for international terrorists aligned with al-Qaeda. It will face a threat from British nationals, including Muslim converts, and UK-based foreign terrorists, as well as terrorists planning attacks from abroad."

The report states that the threat from the Islamist extremist community in the UK is "diverse and widely distributed" but adds that the numbers of terrorist in Britain is "difficult to judge".

The document does state, however, that the Joint Terrorism Analysis Centre, which is based in MI5's headquarters at Thames House in London, estimates that there are "some thousands of extremists in the UK committed to supporting Jihadi activities, either in the UK or abroad".
.
.
.
Since 2001, over 1,200 terrorist suspect have been arrested, over 140 have been charged and more than 45 have been convicted of terrorism offences, according to Home Office figures.


That's 3.75% success


It is also estimated that there are some 200 terrorist networks functioning in Britain today who are involved in at least 30 plots.

But this latest security assessment appears to suggest that the number of individuals who now pose a threat to the UK is even higher.

The report continues: "The majority of extremists are British nationals of south Asian, mainly Pakistani origin but there are also extremists from north and east Africa, Iraq and the Middle East, and a number of converts. The overwhelming majority of extremists are male, typically in the 18-30 age range.

"The main extremist concentrations are in London, Birmingham, with significant extremist networks in the South East, notably Luton. Extremist networks are principally engaged in spreading their extremist message, training, fund raising and procuring non-lethal military equipment to support the Jihads in Pakistan, Afghanistan and Iraq, and sending recruits to the conflicts.

"UK-based extremists, either under the direction of al-Qaeda, or inspired by al-Qaeda's ideology of global Jihad, have also engaged in attack planning in the UK."
.
.
.


Posted by: g(r)omgoru || 11/09/2008 00:00 || Comments || Link || E-Mail|| [336071 views] Top|| File under:
India-Pakistan
Zardari reiterates resolve to root out militancy,terrorism
(APP): President Asif Ali Zardari Saturday reiterated the resolve not to spare any effort to root out militancy and terrorism in the country. Talking to a seven-member delegation of MPAs from Swat at the President House, he said police and para military forces were being strengthened in Swat and other areas to enhance their capacity to fight the militants.

Posted by: Fred || 11/09/2008 00:00 || Comments || Link || E-Mail|| [336065 views] Top|| File under: Govt of Pakistan
Information Minister condemns US missile attack in North Waziristan
(APP): Federal Minister for Information and Broadcasting Sherry Rehman has condemned the US missile attack in North Waziristan that killed 10 people on Friday. "The series of unilateral actions against targets on Pakistan's soil is a self‑defeating strategy. The US Administration's reluctance to consider the repercussions of such operations is damaging the whole purpose of global efforts to combat terrorism," said the Federal Information Minister commenting on the reports of the fresh US attacks on the FATA region, according to a press release issued here.
Posted by: Fred || 11/09/2008 00:00 || Comments || Link || E-Mail|| [336064 views] Top|| File under: Govt of Pakistan
International-UN-NGOs
OPEC president: Oil cuts likely if no price rally
OPEC nations could further reduce oil output if moves last month to slash production do not bolster plummeting oil prices, OPEC president Chakib Khelil said Saturday.

Khelil, who is also Algeria's energy minister, said an OPEC report would show by the end of the month whether all cartel members have enforced the daily 1.5 million barrel reduction decided in October.

He said he hoped the production cut would raise and stabilize prices at a level manageable for both oil-exporting countries and consumer nations. Reasonable prices should range "between $70 and $90 per barrel," said Khelil, who currently holds the rotating presidency of the Organization of Petroleum Exporting Countries. ...
Posted by: ed || 11/09/2008 08:47 || Comments || Link || E-Mail|| [336068 views] Top|| File under:
Iraq
Iraqi minorities get local council seats
The three-member presidency council of Iraq approves a controversial resolution that will set aside six local council seats for minorities. "In order to fix the rights of the minority seats in the future, the presidency council decided to approve the decision voted on before by the parliament," said Naseer al-Ani, chief of staff for the council.

The Iraqi constitution has foreseen a three-member Presidency Council, consisting of the President of the Republic and the two of his vice presidents.

The decision comes after the county's Christians complained that controversial legislation passed in September by the Iraqi parliament, excludes guarantees of representation for minority groups at the local council level.

As a result of the opposition, that had also caused unrest and heavy exodus in cities like Mosul, earlier this month, parliament voted on Monday in favor of a quota to give three seats to Iraq's Christians and three to other religious minorities, the Yazidis, Sabeans and the Shabaks.

The three-member presidency council had to approve the measure for it to come into effect.

The new quota is still controversial among Christian politicians who had hoped to receive at least six local council seats for their community.

Iraq with a population of an estimated 29m has around 400,000 Christians, which is half the number of Christians living in Iraq before the US invasion of the country in 2003.

Posted by: Fred || 11/09/2008 00:00 || Comments || Link || E-Mail|| [336064 views] Top|| File under:
Israel-Palestine-Jordan
Palestinian unity talks stall after Hamas boycott
Palestinian reconciliation talks due to be held in Cairo were called off on Saturday after Hamas announced a boycott in protest at the detention of hundreds of its members by president Mahmud Abbas's security forces.

"They've been cancelled," Egyptian foreign ministry spokesman Hossam Zaki told AFP. Another Egyptian official, who asked not to be named, said the talks "have been delayed to an undetermined date... at the request of Hamas."


Hamas spokesman Fawzi Barhoum told AFP that "Hamas decided not to attend the dialogue talks in Egypt. We have informed the Egyptian authorities of our decision."

"Our decision was made because president Mahmud Abbas is continuing to weaken the Hamas movement and he has not released any Hamas detainees in the West Bank," he said.

Hamas and Abbas's secular Fatah movement have been bitterly divided since Hamas violently seized power in Gaza in June 2007, confining Abbas's rule to the Israeli-occupied West Bank and cleaving Palestinians into two hostile camps.

Abbas spokesman Nabil Abu Rudeina criticized Hamas's decision and blamed the group for being responsible for the failure of the talks.

"Hamas carries the responsibility for the failure of the Cairo dialogue and the responsibility for losing the opportunity to regain Palestinian unity and stop the division between Palestinians," he told AFP.

Abu Rudeina also denied Abbas has arrested Hamas members.

Abbas insisted his law enforcement forces arrested people who posed a security risk, irrespective of political affiliation. "They are arrested and brought to justice," he said at a joint news conference on Friday with U.S. Secretary of State Condoleezza Rice in the West Bank city of Ramallah.

Hamas expressed reservations about the plan, which calls for a politically independent transitional government to pave the way for new elections, saying Abbas would get an automatic extension of a term the Islamists insist ends in January.
Posted by: Fred || 11/09/2008 00:00 || Comments || Link || E-Mail|| [336064 views] Top|| File under: Hamas
European politicians set sail to see 'horrific' Gaza
Eleven European politicians set sail to Gaza from Cyprus on Friday on a mission aimed at breaching the Israeli siege of the Gaza Strip and assessing the humanitarian crisis in the impoverished territory.

Members of parliament from Britain, Ireland, Switzerland and Italy left the tiny Mediterranean island on a boat arranged by peace activists of the U.S.-based Free Gaza Movement.


"This is an historic time as we have European members of parliament going to Gaza to draw international attention to Israel's collective punishment of 1.5 million Palestinians," said Lord Nazir Ahmad, Labor member of Britain's House of Lords and head of the delegation.

British MP Claire Short, a former minister in Tony Blair's government, said: "We want to witness the living conditions of these people, challenge the siege, and challenge the failure of our governments to uphold the Geneva convention."

"The whole of the EU is colluding to what is taking place in Gaza to our shame," she added.

"There is nothing like seeing what's happening on the ground, it's horrifying," British politician Baroness Jennifer Tonge said.

"To see what humiliation Palestinians go through is just incredible and I don't know how they can stand it on a day-to-day basis," Tonge added.
Posted by: Fred || 11/09/2008 00:00 || Comments || Link || E-Mail|| [336064 views] Top|| File under: Hamas
Bali bombers bodies buried
Three Islamic terrorists militants executed for the 2002 Bali bombings that killed 202 people were buried Sunday before hundreds of emotional supporters. Some hard-liners shouted "God is great!" and called the men holy warriors. Fearing attacks in retaliation for the executions, Indonesia increased security at tourist resorts, shopping malls and office buildings. Several embassies, including from the U.S. and Australia, urged their citizens to keep a low profile, saying they could be targeted.

Imam Samudra, 38, and brothers Amrozi Nurhasyim, 47, and Ali Ghufron, 48, were taken before firing squads in a field near their high-security prison on Nusakambangan island just after midnight, Jasman Panjaitan, a spokesman for the attorney general's office, told reporters. The men died instantly, he said, adding that their eyes were left uncovered at their request.

The three men never expressed remorse, saying the blasts were meant to punish the U.S. and its Western allies for alleged atrocities in Afghanistan and elsewhere. They even taunted family members of victims — 88 of whom were Australian — at their trials five years ago.

The executions, which were sensitive for both political and security reasons, ended years of uncertainty about their fate. Repeated postponements have frustrated survivors and relatives of victims, and enabled the bombers to rally supporters from behind bars by calling for revenge attacks in interviews aired on local television stations or published in newspapers and books.

The bombers' bodies were taken by helicopters to Tenggulun and Serang, their hometowns in east and west Java respectively, where thousands of sympathizers and onlookers turned out Sunday for their funeral processions. Dozens of radicals scuffled briefly with police in Tenggulun, home of the two brothers, Nurhasyim and Ghufron, but there were no serious disturbances.

Muslim cleric Abu Bakar Bashir, led the prayers for the brothers, one of their final requests. Former terrorists militants and police allege Bashir headed Jemaah Islamiyah in the early 2000s. But while he was found guilty of giving his blessing to the Bali attacks, his conviction was overturned after he spent more than three years in jail. Bashir said Saturday the bombers had "sacrificed their lives" for "the struggle of Islam."

Though the three Bali bombers said they were happy to die as martyrs, their lawyers fought for years to stop their executions, arguing they were convicted retroactively on anti-terrorism laws. They also opposed death by firing squad, saying their clients preferred beheadings because they were more "humane."
Posted by: ryuge || 11/09/2008 07:44 || Comments || Link || E-Mail|| [336064 views] Top|| File under:
Violence worsens in Thailand, HRW blames government
Violence in Thailand's predominantly Muslim south could increase in the coming weeks as jihadis separatists there step up their campaign for an independent homeland. In the past few days violence has spiked in the three southernmost provinces of Pattani, Narathiwat and Yala. Two young suspected terrorists insurgents were killed in a gun battle with soldiers on Friday while at least five other people have died and more than 80 were injured in two major incidents last week.

The increase in violence comes amid Thailand's worst political crisis in decades. While the government of Somchai Wongsawat is preoccupied with preventing the country's economic woes worsening as a result of the international financial crisis, anti-government protesters have besieged the capital, forcing the government to move its centre of operations to the old airport on the outskirts of the city. "The political mayhem in Bangkok has hijacked the policy towards the south, allowing the army to conduct increased suppression activities without any real scrutiny," said Sunai Pasuk, a Thai human rights expert with the New York-based Human Rights Watch. "The violence is only likely to rise further, as increased repression will only encourage more young Muslim men to join the jihad separatist movement and fight back."


Because, as we all know, nothing decreases terrorism like "scrutiny" designed to tie the hands of the government in its struggle to survive.


This week three massive explosions rocked the southernmost province of Narathiwat killing one person and injuring more than seventy. The biggest explosion was outside an annual meeting of local village chiefs and the bomb used was twice as large as anything the terrorists insurgents have used before. "November is always the month that violent jihadi separatist attacks peak, after a lull during Ramadan," said Srisompob Jitpiromya, director of Deep South Watch, a research centre at the Prince of Songkhla University in Pattani.

"These latest attacks are a wake-up call to the authorities -- the message: 'We are still here and capable of doing damage'," said Panitan Wattanayagorn, a political scientist at Chulalongkorn University in Bangkok who specialises in stating the obvious military affairs. "These bombs are significant because of the size and target [hundreds of government officials] -- it's a clear warning to everyone and was certainly meant to sow increased tension and fear within the communities in the south," Prof Panitan said.

Since Jan 2004, when jihadi terrorism separatist violence erupted in these three southern provinces, more than 3,000 people have died and more than 5,000 have been injured. More than 7,000 children in the area have been orphaned by the conflict according to community workers in the area -- higher than the number of tsunami orphans. There are concerns that the violence will spread possibly to key tourist resorts in southern Thailand, including Phuket and even to Bangkok. Tentative plans for a bombing campaign have been found on obvious terrorists suspected insurgents detained by the authorities, according to military sources.

But Mr Pasuk from Human Rights Watch said no evidence has been found to suggest the terrorists insurgents are planning attacks outside the three southern provinces or that they are being assisted by foreign Muslims bodies.


"For all we know, they may be planning on lying down with the lambs as we speak!"


He added that civilians were bearing the brunt of the violence. "The real tragedy of this wave insurgency is that it's mainly civilians who are suffering. More than 90 per cent of the victims are students, teachers, doctors and government officials," he said.

A climate of fear hangs over the three southern provinces and a crackdown by security forces in the area has created the conditions for the jihad insurgency to thrive, according to fellow travelers development workers based there. "The authorities accuse all young Muslim men of being insurgents or sympathisers, harass and intimidate them," said Soraya Jamjuree, a leading community organizer member of Friends of Victimised Families, a Pattani-based non-governmental front organisation that works with communities affected by the violence in the south. "As a result the youth leave the villages, angry and dispirited -- it increases the mistrust felt towards the authorities, and hopefully leaves many feeling there is no choice but to join the movement."

Fifteen battalions, or nearly half of the Thai army, is deployed in these three provinces. As a matter of policy they are kept from developing cordial relations with the local community, according to leftist enablers human rights workers monitoring events in the south and who accuse the army of fighting back brutal suppression. "Assassinations, abductions, disappearances, torture and intimidation are the government's only answer to the outrageous provocations legitimate grievances of the bloodthirsty terrorists local people," said Isma-ae Salae, a leader of the Young Muslim Association in Yala province.

Some northern politicians have raised concerns over the government's methods in the south. "It's little wonder they hate us," said Kraisak Murtha Choonahavan, an MP and deputy leader of the Democrats, the main opposition party in parliament, who regularly visits the southern provinces and has conducted his own propaganda campaigns investigations there. "The conditions of those detained are inhuman -- I recently visited a prison where 300 people were cramped into one cell with only one toilet available. These conditions are intolerable," he said.

But the jihad insurgency in the south seems intractable for the time being. Efforts this year to negotiate a ceasefire between the government and representatives of the terrorists insurgents in Indonesia got nowhere as expected. "The military is not interested in dialogue or negotiations," Mr Kraisak said. "They now have an enormous budget -- 30 billion baht -- which has increased six-fold since the violence started four years ago, and we parliamentarians cannot scrutinise any of the budgets." With the Thai government distracted by the political chaos in the capital and the country's economic crisis, the army's operations in the south are not likely to be hindered by civilian concerns. The real fear is that this violence will escalate if the authorities do not move to adopt a more feeble conciliatory approach to the problems in the south. "We must grovel negotiate -- there is no other way out," Mr Kraisak said.
Posted by: ryuge || 11/09/2008 06:11 || Comments || Link || E-Mail|| [336064 views] Top|| File under:
US, EU officials meet with Arabs on Iran
A senior U.S. official says American and European representatives have met with Arab countries worried about Iran's influence in the Mideast.


Should have thought about that before attempting to kill 100,000 New Yorkers.



The official says foreign ministers from several Arab countries met with Secretary of State Condoleezza Rice, EU foreign policy chief Javier Solana and French Foreign Minister Bernard Kouchner.

A participant in Sunday's meeting says Arabs are worried about any potential deal on Iran's nuclear program that would give the Persian country more power in the Mideast. The officials spoke on condition of anonymity because the talks were confidential.
Posted by: ed || 11/09/2008 08:32 || Comments || Link || E-Mail|| [336065 views] Top|| File under:
Terror Networks
Al-Qaeda's 'mild' message to Obama
Al-Qaeda in Iraq have reacted to the US presidential election by issuing a statement on Friday directed at President-elect Barack Obama and his incoming administration.

The 22-minute audiotape was posted on several jihadist internet websites and includes an audio message from Abu Umar al-Baghdadi, the pseudonym adopted by the leader of the Islamic State of Iraq, al-Qaeda's affiliate in Iraq. The US military said on Friday that al-Baghdadi was "an actor who provided a voice for al-Qaeda's propaganda".

The statement issued in his name calls on the incoming US administration and allied Western leaders to embrace Islam, withdraw troops from Iraq and Afghanistan, and release Muslim prisoners from there and from Guantanamo Bay in Cuba.

Compared to previous statements issued by the group this one is relatively mild, imploring America to return to what it calls "impartiality" and even offering not to disrupt Western oil supplies if its conditions are met.

"We promise that we will not stop the trading of oil or other commodities with you, provided that justice is achieved," the audio message said. ...
Posted by: ed || 11/09/2008 08:21 || Comments || Link || E-Mail|| [336064 views] Top|| File under:
Who's in the News
53
[untagged]
4
Hamas
2
Govt of Pakistan
2
TTP
1
Govt of Iran
1
Islamic Courts
1
Islamic State of Iraq
1
Iraqi Insurgency
1
al-Qaeda in Iraq
Bookmark
E-Mail Me
The Classics
The O Club
Rantburg Store
The Bloids
The Never-ending Story
Thugburg
Gulf War I
The Way We Were
Bio
Merry-Go-Blog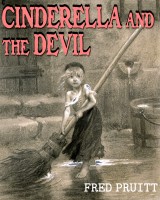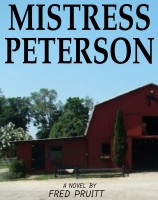 On Sale now!


A multi-volume chronology and reference guide set detailing three years of the Mexican Drug War between 2010 and 2012.

Rantburg.com and borderlandbeat.com correspondent and author Chris Covert presents his first non-fiction work detailing the drug and gang related violence in Mexico.

Chris gives us Mexican press dispatches of drug and gang war violence over three years, presented in a multi volume set intended to chronicle the death, violence and mayhem which has dominated Mexico for six years.
Click here for more information


Meet the Mods
In no particular order...


Steve White
Seafarious
tu3031
badanov
sherry
ryuge
GolfBravoUSMC
Bright Pebbles
trailing wife
Gloria
Fred
Besoeker
Glenmore
Frank G
3dc
Skidmark



Better than the average link...



Rantburg was assembled from recycled algorithms in the United States of America. No trees were destroyed in the production of this weblog. We did hurt some, though. Sorry.
35.172.111.47

Help keep the Burg running! Paypal: