Afghanistan
Obama's Afghanistan strategy marks shift
Military advisers to U.S. President-elect Barack Obama favor taking a regional approach to the war in Afghanistan, including engaging Iran, sources say.

Obama's advisers, in a sharp break with the policies of President George Bush, advocate dropping ideological barriers to talking to Iran about Afghanistan, which neither country wants to see controlled by the Sunni Arab extremists of the Taliban, unnamed transition team officials told The Washington Post.

And in an idea advocated by many of the United States' NATO allies, Obama's military aides also reportedly look favorably on opening a dialogue with "reconcilable" elements of the Taliban.

The Post's sources also indicated Obama is planning on increasing troop levels in Afghanistan even as he puts a renewed emphasis on targeting al-Qaida both there and in the neighboring tribal areas of Pakistan.

The newspaper said Obama's Afghanistan approach would mark a sharp contrast to the Bush administration by dropping its "unrealistic commitment" of building a modern democracy around the President Hamid Karzai and focus instead on maintaining stability.

NATO allies also seem more likely to be willing to put troops into combat under an Obama administration, sources told the Post.
Posted by: tipper || 11/11/2008 10:41 || Comments || Link || E-Mail|| [6489 views] Top|| File under:
Africa Horn
100 Somali MPs stranded in Kenya
More than 100 Somali parliamentarians have been unable to afford their trips back to their homeland following a regional summit in Kenya. 10 days after attending a meeting sponsored by the Governmental Authority on Development (IGAD) in the Kenyan capital Nairobi, the lawmakers still failed to return to Somalia, a Press TV correspondent reported.

The meeting was formed to evaluate the performance of Somalia's transitional federal government, which is struggling in the face of gaping differences within the Somali factions and the country's runaway insurgency.

The MPs blame the organizers of the summit for refusing to cover their travel costs as well the expenses they incurred during their stay. IGAD has disclaimed responsibility saying the Kenyan government had been in charge of the matter on the European Union's behalf.

Some MPs, though, have flown back to Somalia, but the issue has been a cause for controversy. The UN Development Program (UNDP) is as well said to have footed the flight expenses. The organization's officials likewise deny any involvement in the issue.
Posted by: Fred || 11/11/2008 00:00 || Comments || Link || E-Mail|| [6467 views] Top|| File under:
Britain
Islamic radicals make mockery of hate laws
When nothing happens to them, why not?
JUST days after Home Secretary Jacqui Smith announced tough new measures to name and shame foreign-based extremists and prevent them coming from abroad to stir up hatred in the UK, firebrand preacher Sheikh Omar Bakri Muhammad cocked a snook at her new initiative, the Evening Standard can reveal.

More than 200 Muslims at a packed public meeting in Tower Hamlets were told by organiser Anjem Choudary: "We have a special surprise, a special treat for you. Sheikh Omar Bakri Muhammad will be joining us on a live feed from Lebanon."
Continued on Page 49
Posted by: tu3031 || 11/11/2008 09:57 || Comments || Link || E-Mail|| [6473 views] Top|| File under:
Abu Qatada arrested after 'attempts to flee'

Radical Islamic cleric Abu Qatada has been arrested after allegedly attempting to flee the country.

Qatada, described as Osama bin Laden's "right-hand man in Europe", is under strict bail conditions following an earlier Court of Appeal decision to refuse his deportation. After being freed from HMP Long Lartin in Worcestershire in June, he was ordered to spend at least 22 hours a day confined to his West London home, wearing an electronic tag.

However, according to The Sun newspaper, Qatada, 47, has been arrested after allegedly breaching his bail. The newspaper reported that the UK Borders Agency received a tip-off that he was planning to leave Britain.


A tip-off? Interesting. Maybe his frends aren't as friendly as he thinks? Or his place is wired up the ying-yang...


A spokeswoman for the Home Office confirmed reports that he had been arrested but would not comment further. She said: "We do not comment on individuals." Scotland Yard refused to comment and referred all inquiries to the Home Office.

Back in June, the Home Secretary, Jacqui Smith, said she was "extremely disappointed" at the court's decision to bail Qatada, while the Conservatives branded the decision "offensive". The Home Office had pledged to deport Qatada to Jordan to face terror charges.

Qatada has been accused of helping to inspire the September 11 attacks after videos of his sermons were found in the flat used by three of the hijackers, including their leader Mohammed Atta. He is wanted in his native Jordan for allegedly plotting a series of bomb attacks in Amman in 1998 and for providing finance and advice to terrorists planning a series of explosions there on Millennium night.
Here's an idea. Send him to Jordan. I'm sure they'd love to see him. He gets to leave, you get rid of him, maybe the Jordanians put him up against a wall. Win-win-win.
Posted by: tu3031 || 11/11/2008 09:46 || Comments || Link || E-Mail|| [6470 views] Top|| File under:
China-Japan-Koreas
Storm looms over N Korea balloons
A few kilometres from the North Korean border, there is a flurry of last-minute activity and a loud rustling noise as handfuls of waterproof leaflets are stuffed into sacks. There are 10,000 in each bundle, all destined for one of the most information-starved countries on the planet.

They will get there with the help of helium gas, pumped from cylinders to fill giant plastic balloons, the vehicles for this exercise in paper bombardment. Each bag of leaflets has its own timing mechanism, readied to burst open at different intervals and scatter the cargo over a wide area.

With a loud cheer, the first of the balloons rises up into the bright blue sky of the Korean autumn. The wind is blowing gently from the south, and it should be over North Korea in a matter of minutes.

"North Korea is a feudal dictatorship hidden behind an iron curtain," says Park Sang-hak, a human rights activist who defected from North Korea in 1999. "We're sending these flyers across the border to let the people in the North know about the concept of freedom, and to provide factual information about their leader," he says.



"You can see it's effective because of the way North Korea is responding... if we stop, we'd be giving in to their blackmail"

Park Sang-hak, North Korea defector and human rights activist

The leaflets repeat the claims made in recent news reports that Kim Jong-il is in poor health as the result of a stroke he suffered in August. It is a highly taboo subject inside the country over which Mr Kim's family has exercised absolute authority for 60 years.

Professor Brian Myers, from South Korea's Dongseo University, believes the personal nature of the leaflets could be one reason why the North is so angry. "If Kim Jong-il really is incapacitated then the last thing North Korea wants is its people getting the impression that the country is considered weak," he tells me. "Whether it is smuggled DVDs or music cassettes, they see it all as an effort to undermine the moral fibre of the nation, so when you get direct propaganda making aspersions about Kim Jong-il personally, they react even more allergically to it."

The North is certainly furious.
It has called the leaflet campaign "psychological warfare" and says that it risks provoking military confrontation.

The propaganda war itself is nothing new, but it was meant to have been brought to an end, at least officially. For decades the two countries used to bombard each other with messages broadcast from giant loudspeakers facing each other along the length of the fortified border. But they agreed to stop the angry war of words a few years ago, and the loudspeakers fell silent.

The efforts of private citizens in South Korea, however, have continued, and the balloons have been a commonly used method to try to break North Korea's self-imposed information embargo. But this latest leaflet campaign seems to have touched a particularly raw nerve.

And now the South Korean government, concerned about the rising tension, has asked the activists to stop. It is a request that is being given short shrift.

"Our leaflets tell North Koreans about some basic and private aspects of the life of Kim Jong-il," Mr Park says. "You can see it's effective because of the way North Korea is responding... if we stop, we'd be giving in to their blackmail."

It is difficult to know what any authority, in the North or South, can do to stop their campaign.

The South Korean activists are taking advantage of rights of freedoms of movement and expression denied on the other side of the border. They can launch their balloons from anywhere - all they need is a southerly breeze. But the more they send, the higher the tension is likely to rise.
Posted by: Steve White || 11/11/2008 00:00 || Comments || Link || E-Mail|| [6477 views] Top|| File under:
Down Under
Trial begins for five accused in terror plot in Australia
Five men accused of plotting a terrorist attack went on trial Tuesday with prosecutors alleging that the men were Islamic extremists who stockpiled weapons and explosive chemicals in a plan to wage "violent jihad" against non-Muslims.

After eight months of pretrial arguments and closed-door hearings, federal prosecutors began laying out their case against the five men, aged 24 to 43, before the New South Wales Supreme Court in western Sydney amid strict security. Khaled Cheikho, Moustafa Cheikho, Mohamed Ali Elomar, Abdul Rakib Hasan and Mohammed Omar Jamal were arrested in November 2005 and charged with conspiring to commit acts in preparation for a terrorist act, or acts. They have pleaded not guilty.

Prosecutor Richard Maidment told the jury that the men were Islamic radicals who had obtained or sought to obtain large quantities of household and industrial chemicals that could be used to make explosives, and had also stockpiled guns and ammunition in preparation for the alleged attack, which was intended partly as retaliation for Australia's support of the U.S.-led wars in Iraq and Afghanistan.

Police raids on the men's homes had also uncovered a substantial cache of extremist material, Mr. Maidment said, including bombmaking instructions, graphic videos of ritual beheadings and images of the hijacked planes smashing into the World Trade Center on Sept. 11, 2001. The men "possessed large quantities of literature which supported indiscriminate killing, mass murder and martyrdom in pursuit of violent jihad, and which apparently sought to provide religious justification for conduct of that nature," Mr. Maidment said, according to local media at the court.

The men, who face possible life sentences if convicted, are accused of launching the conspiracy between July 2004 and their arrests in November 2005. Specific details of the alleged plot or potential targets have not been released. Details of the case have been shrouded in secrecy. In the months leading up to Tuesday's opening, presiding Justice Anthony Whealy issued some 65 written judgments, all but two of which - one on the location of the trial and the other on the configuration of the courtroom - were suppressed.

In his instructions to the jury, the judge said that although the five men were being tried together, jurors would have to weigh the "circumstantial case" presented by the prosecution to reach individual verdicts for each defendant. He also warned the jurors not to prejudge the defendants because of their religion or appearance. "You must take prejudice and bias out of this trial altogether," the judge said. "It's an obvious truism for me to tell you that the Muslim religion is not on trial here."
Posted by: ryuge || 11/11/2008 05:43 || Comments || Link || E-Mail|| [6470 views] Top|| File under:
Home Front: WoT
Obama Disillusionment Watch #2: Obama to continue Bushitler's evil spying and torture policies!

Civil-liberties groups were among those outraged that the White House sanctioned the use of harsh intelligence techniques -- which some consider torture -- by the Central Intelligence Agency, and expanded domestic spy powers. These groups are demanding quick action to reverse these policies.

Mr. Obama is being advised largely by a group of intelligence professionals, including some who have supported Republicans, and centrist former officials in the Clinton administration. They say he is likely to fill key intelligence posts with pragmatists.

H/t Instapundit, who reports taht over at the Huffasnuffaluffagus Post, they've reprinted the WSJ article, but comments are "closed." Is that being done to prevent the moonbats regular readers from blaspheming The One expressing their outrage at Obama's apparent betrayal of disinterest in one of their pet causes?
Posted by: Mike || 11/11/2008 15:34 || Comments || Link || E-Mail|| [6499 views] Top|| File under:
US secretly strikes Qaeda: report
Since 2004, the Pentagon has used broad, secret authority to carry out about 12 attacks against al-Qaeda and other militants in Syria, Pakistan and elsewhere, the New York Times reported on its website Sunday.

Quoting what it said were more than six unnamed military and intelligence officials and senior Bush administration policy makers, the newspaper said the military operations were authorized by a classified order signed by former Defense Secretary Donald Rumsfeld with the approval of President George W. Bush.

The order gave the military permission to attack al-Qaeda and other hostile targets anywhere in the world, even in countries not at war with the United States, without any additional approval, the report said. Despite the order, each mission required high-level government approval, the Times reported.

The order identified 15 to 20 countries, including Syria, Pakistan, Yemen, Saudi Arabia and other Gulf states, where Qaeda militants were believed to be operating or to have sought sanctuary, a senior administration official told the newspaper.

A former top CIA official told the newspaper that one of the operations included the raid of a suspected militant compound in the Bajuar region of Pakistan. What's more, military planners were able to watch the entire attack "live" at CIA headquarters in Virginia through a video camera installed on a Predator aircraft that was sent to the area, the paper said.


Is there nothing the NYT won't print when it comes to hitting our enemies?

There is no information about the remaining secret military strikes, but officials made clear the list of targets did not include Iran, the Times pointed out.

The paper said, however, that U.S. forces had carried out reconnaissance missions in Iran using other classified directives.

Senior military officials told the paper that as many as a dozen additional missions were scrapped because senior administration officials decided they were too dangerous, diplomatically problematic or relied on insufficient evidence.

Before the 2004 order, the Pentagon needed to get approval for missions on a case-by-case basis, which could take days, the paper noted. But Rumsfeld was not satisfied with the status-quo and pressed hard for permission to use military power automatically outside the combat zones of Iraq and Afghanistan, according to the Times.
Posted by: Fred || 11/11/2008 00:00 || Comments || Link || E-Mail|| [6474 views] Top|| File under: al-Qaeda
India-Pakistan
Dollar scam linked to terror financing
With the money-laundering scam being linked to financing of terrorism, moneychangers are gripped with fear and the Federal Investigation Agency (FIA) is chalking out a strategy for a major clampdown, sources privy to the matter told Daily Times. Haji Masood Parekh, a major moneychanger would be among those whom the FIA would investigate, a source said.

Sources said FIA was also eyeing two other big names, Shakeel Raj and Mehboob Kapadia, but both of them are abroad at the moment and Interpol help might be sought for their return.

Answering a question about moneychangers' links with terrorists or the underworld, FIA Deputy Director for Law Israr Ahmed told Daily Times, "It would be premature to say anything until the investigation is finalised."

A number of moneychangers allegedly involved in money laundering and terrorism-financing are either hiding in the country or have fled abroad.

This article starring:
Haji Masood Parekh
Mehboob Kapadia
Shakeel Raj
Posted by: Fred || 11/11/2008 00:00 || Comments || Link || E-Mail|| [6533 views] Top|| File under: al-Qaeda in Pakistan
Iraq
After US goes, Iraqi city faces vacuum
ISKANDARIYAH, Iraq – The two sides squared off in a brightly patterned tent big enough to hold about 100 angry Sunni Muslim clan chiefs, the Shiite Muslim police chief, two Shiite government officials and — overseeing all — one frustrated senior U.S. Army officer.

In the Arab world, such tents are put up for weddings, wakes or tribal gatherings where the local sheik hears grievances. The "sheik" in this case is Lt. Col. Michael Getchell, and the tent is the new battleground for American troops given the job of nation-building, city by city, in an Iraq battered by five years of violence.

It's uncharted territory for U.S. commanders. Instead of going into battle, they are dishing out cash to businesses to generate jobs, listening to pleas to free relatives in American custody and trying to settle bitter rivalries between Shiites and Sunnis — as Getchell was doing in that tent on the edge of Iskandariyah, a mixed-population city with a complex tribal structure.

"Four or five years ago, we did not know any of this," said Capt. Michael Penney, 34, a soft-spoken Texan under Getchell's command who is on his second tour in Iraq. "It's challenging to adjust. Last time I was here, it was strictly security, chasing the enemy, but the way things are now, I had to adjust or risk failure."

To see how the U.S. military is handling its new duties, The Associated Press embedded this reporter three times in recent months with a unit that shared a downtown post with Iraqi police in this city of 150,000 people along a busy highway 30 miles south of Baghdad.

Iskandariyah was once one of the country's bloodiest warfronts. But the violence began to wane in mid-2007 after the U.S. troop surge and the decision by some tribal leaders and insurgents to cooperate with the Americans. For the past year, Getchell's troops from Fort Campbell, Ky., have struggled to hold the fragile peace together.

So far it's working, despite occasional flare-ups. But American involvement in almost every aspect of daily life has expanded the vacuum to be filled when U.S. forces leave.

Most of the American troops based here have moved to the edge of the city, and the last soldiers will leave Iskandariyah to head home next month. Some U.S. officers express confidence the calm will survive their departure, but the city's Sunni and Shiite sheiks are far more nervous.

The opposite views are no surprise. While the Iraqis and Americans speak of each other as friends, and exchange hugs and kisses in Arab fashion, they often seem to be talking past each other. The U.S. officers are all about team spirit and getting down to business, while the Iraqis take tribal perspectives, tend to wander around the subject, and can be loose with the truth to smear a rival or gain advantage for their clan.


Rest at link
Posted by: ed || 11/11/2008 10:27 || Comments || Link || E-Mail|| [6468 views] Top|| File under:
Iraq spokesman says US security offer not enough
Iraq's government spokesman said Monday the proposed U.S. changes to a draft security agreement were "not enough" and asked Washington to offer new amendments if it wants the pact to win parliamentary approval.

The comments by spokesman Ali al-Dabbagh were the first by the Iraqis since the U.S. submitted a response last week to an Iraqi request for changes in the draft agreement, which would keep U.S. troops here until 2012 and give Iraq a greater role in the management of the U.S. mission. Al-Dabbagh said his remarks constituted the government response, but it had not been officially conveyed to the Americans.

State Department spokesman Robert Wood declined to comment on Al-Dabbagh's remark except to say: "We have not received any official response from the Iraqi government." U.S. officials had described the latest draft submitted to the Iraqis as the "final text."

Privately, however, some U.S. officials have said they expect protracted haggling over the agreement, with the Iraqis pressing for more concessions until the last minute.

"The American answer is not enough for the government to accept it in its current form," al-Dabbagh told The Associated Press. "There are still some points in which we have not reached a bilateral understanding." Al-Dabbagh said the government was inviting the U.S. "to give answers that are suitable to the Iraqis."

The agreement must be approved by parliament before the Dec. 31 expiration of the U.N. mandate that allows U.S. troops to operate legally. Without an agreement or a new U.N. mandate, U.S. military operations would have to stop as of Jan. 1.

Al-Dabbagh did not spell out in detail what points the Iraqis still find unacceptable, but they probably include Baghdad's demand for expanded legal jurisdiction over U.S. soldiers.

The current draft allows Iraqi courts to prosecute soldiers accused of major, premeditated crimes allegedly committed off post and off duty. The Iraqis had asked for elaboration on those charges and a greater role in determining whether specific cases met the criteria for trial in their courts.

But the agreement faces strong opposition, especially within the majority Shiite community which is the base of Prime Minister Nouri al-Maliki's political support.

Several influential Shiite clerics have spoken out against the deal, and radical cleric Muqtada al-Sadr has vowed to oppose it. In addition, the Sunni vice president, Tariq al-Hashemi, has called for a national referendum — a move that would effectively kill the deal because it would be impossible to arrange a vote before the mandate expires. Iraq's neighbors Syria and Iran have urged the Iraqis to reject the deal.

Among other things, the latest U.S. proposals remove language authorizing Iraq to ask U.S. soldiers to stay beyond 2011 and ban cross-border attacks from Iraqi soil, according to a copy of the draft obtained Monday by The Associated Press.

The latest U.S. draft also strengthens language regarding Iraqi sovereignty but does not appear to make significant changes in the limited legal authority granted to Iraq to prosecute U.S. soldiers.

Al-Maliki plans to show the draft to President Jalal Talabani and the two vice presidents shortly. Later, he will submit it to the Cabinet and if the ministers agree, he will forward it to parliament for a final decision. However, al-Dabbagh's comments indicate that al-Maliki is not ready to ask for Cabinet approval.

The latest draft states that U.S. troops must vacate Iraqi cities by June 30, 2009 and leave the country entirely by Dec. 31, 2011. The previous draft authorized the Iraqi government to ask U.S. troops to stay beyond that for training and other assistance.

But the current draft states simply that "United States forces shall withdraw from all Iraqi territory no later than Dec. 31, 2011." The draft also recognizes the right of each country to remove U.S. troops before that deadline. It also returns control of airspace to the Iraqis but provides that the government may ask the U.S. to provide "temporary support" in surveillance and air control.

The draft also gives Iraq the right to inspect and verify names of all U.S. service members and contractors entering and leaving the country and provides for the U.S. to take "appropriate measures" to deal with any threat to Iraq or its "democratic system and elected institutions."

President-elect Barack Obama pledged during the campaign to bring all combat troops home within 16 months of his inauguration Jan. 20. An Iraqi official said Obama had been briefed on the current draft.

The official spoke on condition of anonymity because the information is sensitive.

The draft agreement — 24 pages in the English version — also states that "Iraqi land, sea and air shall not be used as a launching or transit point for attacks against other countries." Iraq insisted on the addition after last month's U.S. raid into neighboring Syria and in a bid to ease fears in Iran, which strongly opposes the deal.

As a further assurance, the deal is now officially an agreement "on the withdrawal of United States forces from Iraq" and the "organization of their activities during their temporary presence."

The deal had been envisioned as establishing a long-term security relationship when it was first discussed between al-Maliki and President Bush last year.
Posted by: ed || 11/11/2008 01:04 || Comments || Link || E-Mail|| [6470 views] Top|| File under:
Sahwas get paid
In the meantime, Sunni militias which have played a key role in driving al-Qaeda fighters from Baghdad began receiving pay cheques on Monday from the Iraqi government that has long eyed them with suspicion.

Up to 60 stations were open throughout the Iraqi capital to pay some 54,000 members of the U.S.-allied so-called Awakening Councils or Sahwas which used to receive their monthly salaries from the U.S. military.

"This is really a tremendously important day and a manifestation of the reconciliation process that is happening in Iraq," U.S. Army Brigadier General Robin Swan told AFP. "The real proof of the pudding is in the payday."

The Iraqi government has always been wary of the groups which formed in 2007 largely made up of fighters that once battled U.S. and Iraqi forces, and its bid to bring them into the security forces could test Baghdad's fragile calm.

The Sahwas say their relations with the Iraqi army under which they serve have improved, but they fear that over the long term the government is determined to sideline them.

Posted by: Fred || 11/11/2008 00:00 || Comments || Link || E-Mail|| [6473 views] Top|| File under: Iraqi Insurgency
Israel-Palestine-Jordan
Hamas Claims to Have Been Entertaining Obama Emissaries
The Arab daily Al-Hayat on Tuesday quoted a senior Hamas official as saying that United States President-elect Barack Obama's advisors met with members of the Palestinian militant group before the U.S. presidential election.

Ahmed Yusuf, a political advisor to Hamas' Gaza leader Ismail Haniyeh, reportedly told the London-based paper that, "The connection was made via email and after that we met with them in Gaza."

Al-Hayat reported that Yusuf also said the relations were maintained after Obama's electoral victory last Tuesday. He said the president-elect's advisors requested that the relations be kept secret so as not to aid his rival, Senator John McCain.
Posted by: mhw || 11/11/2008 07:01 || Comments || Link || E-Mail|| [6471 views] Top|| File under:
Renewed clashes leave Gaza without electricity
(AKI) - Renewed clashes between Palestinian militants and Israeli forces on Monday have left the Hamas-ruled Gaza Strip without access to fuel to generate electricity and all its crossing points remain closed for the sixth-day.
"Cause, meet effect. Effect, Cause."
"Pleased to meetcha!"
"Howya doin'? Have we met before?"
"Not around here."
Israeli authorities have prevented the shipment of food, fuel and gas supplies to Gaza, Palestinian news agency Maan reported on Monday.

Early on Monday, militants in Gaza fired a home-made Qassam rocket aimed at Israel's western Negev desert, but instead the rocket exploded in Palestinian territory, causing no injuries.

Crossing points have been closed since last Wednesday after Palestinian militants launched rockets against Israeli towns following an Israeli air strike last Tuesday.

The Israeli air strike last Tuesday killed six Palestinians from the Islamist Hamas movement's al-Qassam Brigades. Four Palestinian civilians were also injured in the attack.

Palestinian militants responded by launching a barrage of rockets that hit Israel's western Negev desert and the Israeli city of Ashkelon. Since then, at least 70 rockets have been launched at Israeli territory during intermittent clashes between Palestinian militants and Israeli forces.

On Sunday, the al-Aqsa Brigades, the military wing of the ruling Fatah movement claimed responsibility for the launching of a rocket against the southern Israeli town of Kfar Aza.

A statement by al-Aqsa Brigades quoted by Maan said the attack "...came in retaliation for Israeli aggression and to affirm our choice of resistance."

Israel and Hamas have both breached a shaky ceasefire that has technically been in place since June.


Posted by: Fred || 11/11/2008 00:00 || Comments || Link || E-Mail|| [6490 views] Top|| File under: Hamas
Southeast Asia
Indonesia: Bali bombers asked Islamists to join them, claims group
(AKI) - A radical Islamic group, Majelis Mujahideen Indonesia has claimed that one of the Bali bombers executed at the weekend had asked the group to be collaborate on the 2002 bomb attacks. "Amrozi had asked us to collaborate on the Bali bomb attacks," said Muhammad Bachroni, a spokesman for MMI, in an interview with Adnkronos International (AKI).

He was referring to Amrozi Nurhasyim, one of the three Bali bombers executed on Sunday. "We said no, because our way of fighting for (Islamic) Sharia law does not include violence," said Bachroni.

Imam Samudra, Amrozi Nurhasyim and Ali Ghufron (Mukhlas) were executed by firing squad at the island prison of Nusakambangan off southern Java on Sunday, government officials said. The three, who belonged to Islamic militant group Jemaah Islamiyah, were found guilty of planning the twin attacks on nightclubs at the resort of Kuta on the island of Bali in October 2002. A total of 202 people died in the attacks, most of them foreigners.

Responding to the executions on Sunday, Bachroni said they were rushed and unfair. "The attack in Bali was carried out with a small nuclear bomb made in Israel. Amrozi and the others were co-opted in participating in the attack organised by the CIA (Central Intelligence Agency)," Bachroni told AKI. "There needed to be more time to discover the other perpetrators," told Bachroni to AKI.

MMI is an Islamist organisation considered close to JI which aims at turning Indonesia into an Islamic state. Until last July, MMI was led by Abu Bakar Bashir, a radical cleric considered the spiritual leader of JI. Bashir has since formed another group called Jemaah Anshori Tauhid or defender of believing in one and only God teaching.

JI is widely considered south-east Asia's most dangerous terrorist organisation and was believed to be behind the bloodiest attacks in Indonesia. Intelligence agencies claim Bashir is the spiritual head of Jemaah Islamiyah and has links with Al-Qaeda.

In March 2005, Bashir was found guilty of conspiracy over the 2002 attacks. He was sentenced to two and a half years imprisonment. In December 2006, Bashir's conviction was overturned by Indonesia's Supreme Court.
Posted by: Fred || 11/11/2008 00:00 || Comments || Link || E-Mail|| [6470 views] Top|| File under: Jemaah Islamiyah
Who's in the News
75
[untagged]
2
TTP
2
Iraqi Insurgency
1
Fatah al-Islam
1
Hamas
1
al-Qaeda
1
Islamic State of Iraq
1
Jemaah Islamiyah
1
al-Qaeda in Pakistan
Bookmark
E-Mail Me
The Classics
The O Club
Rantburg Store
The Bloids
The Never-ending Story
Thugburg
Gulf War I
The Way We Were
Bio
Merry-Go-Blog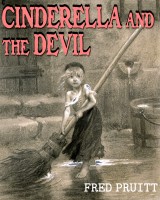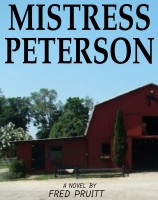 On Sale now!


A multi-volume chronology and reference guide set detailing three years of the Mexican Drug War between 2010 and 2012.

Rantburg.com and borderlandbeat.com correspondent and author Chris Covert presents his first non-fiction work detailing the drug and gang related violence in Mexico.

Chris gives us Mexican press dispatches of drug and gang war violence over three years, presented in a multi volume set intended to chronicle the death, violence and mayhem which has dominated Mexico for six years.
Click here for more information


Meet the Mods
In no particular order...


Steve White
Seafarious
Pappy
lotp
Scooter McGruder
john frum
tu3031
badanov
sherry
ryuge
GolfBravoUSMC
Bright Pebbles
trailing wife
Gloria
Fred
Besoeker
Glenmore
Frank G
3dc
Skidmark
Alaska Paul



Better than the average link...



Rantburg was assembled from recycled algorithms in the United States of America. No trees were destroyed in the production of this weblog. We did hurt some, though. Sorry.
44.200.30.73

Help keep the Burg running! Paypal: