Africa Horn
Eritrea denies hosting Iranian forces
Despite growing reports,Eritrea on Friday has denied the presence of any Iranian forces in its soil.

Since November last year opposition websites and a number of western sources have reported that Iranian Revolutionary Guard units have been heading to the Eritrea's port town of Assab to establish a military base. According to these reports, Iran has also anchored submarines and also deployed long-range missiles at the tiny red sea nation, to what the reports reason out was as a strategic preparation to confront in case a possible conflict breaks out with Israel or with the west in connection with Nuclear question, so it would be easy for Tehran to launch a "maritime jihad".

But Yemane, Gebremeskel, Spokesman for Eritrean President Issias Afeworki blasted the reports referring it as "disinformation campaigns" by Israel. "Neither Israel nor Iran have bases in Eritrea. More importantly, Eritrea's long-standing policy is not to provide military bases to any power," said Yemane Gebremeskel. "Why would Iran deploy troops in Assab? This is a ridiculous story."

Eritrea's foreign Ministry also denounced the reports. "The main sources of these relentless vilification campaigns against Eritrea are invariably the key western intelligence sources that have refined the art of disinformation," the ministry said. It added that Eritrea and Iran had friendly ties. But this is not different from the warm diplomatic ties the nation enjoys with all other countries in the Middle East.
Posted by: ryuge || 05/10/2009 06:38 || Comments || Link || [336074 views] Top|| File under:
Sudan, Chad trade accusations of aiding rebels
[Mail and Globe] Sudan and its neighbour Chad accused each other on Friday of aiding rebels determined to topple their respective governments as fears grew that a new peace deal signed by Khartoum and N'Djamena could collapse.

The two countries signed an agreement in Doha this week in which they agreed to normalise relations and reject any support for rebel groups hostile to either of them. Days later they accused each other of breaking their word as fighting between government forces and rebels in eastern Chad intensified.

The UN Security Council issued a unanimous statement condemning what it described as military incursions "coming from outside" Chad -- which diplomats said referred to Sudan.
Continued on Page 49
Posted by: Fred || 05/10/2009 00:00 || Comments || Link || [336073 views] Top|| File under: Govt of Sudan
Africa North
Former Algerian terror chiefs call for an end to jihad
Former terror chiefs have called on Al Qaeda-linked insurgents battling Algerian authorities to lay down their arms and benefit from a pardon, media reported Saturday.

Authorities are trying to persuade an estimated 500 active militants linked to Al Qaeda to lay down their arms. President Abdelaziz Bouteflika hinted repeatedly during his re-election campaign last month that he would consider a general amnesty for those renouncing violence.

The three were formerly members of the Salafist Group for Call and Combat, or GSPC, one of the armed factions that battled Algerian authorities in the 1990s. Up to an estimated 200,000 people have been killed in the violence that erupted in 1992 — now sporadic but deadly. They called on militants not to "blindly follow the actions of Al Qaeda" in the message published Saturday by Algerian newspapers — an unprecedented appeal by such high-profile leaders.

A letter was also read, allegedly written by Amar Saifi, known as Abderrazak El Para, a notorious detained terror chief held responsible for the 2003 desert kidnapping of 32 European tourists, mainly Germans. "The jihad has no reason to continue," read the purported letter from El Para, once a special forces paratrooper. There was no way to independently verify that the letter read in El Para's name was written by him.

The enigmatic El Para was caught by rebels in a remote desert region of Chad in 2004 then transferred to Libya. He was transferred again to Algeria and remains in detention. The daily Liberte said he could face trial for leading attacks that killed dozens of soldiers. "I regret what I've done, and I pray God that those still fighting do the same," El Para was quoted as saying in the letter read by Omar Abdelber, a former GSPC spokesman.

The group appeal by the three was first broadcast Friday by national radio. Abou Zakaria, a former GSPC medical operations chief, claimed he was working with authorities to ensure judicial and financial guarantees for terrorists who choose to "reintegrate society." The third former terrorist making the appeal was Mosaab Abou Daoud, a former field commander. The former insurgents said kidnappings, including those of two Western tourists currently held in neighboring Mali, are "a barbarity" that does not serve Islam.
Posted by: ryuge || 05/10/2009 06:48 || Comments || Link || [336072 views] Top|| File under:
Brotherhood: ObamaŽs Egypt speech a ruse
[Iran Press TV Latest] Egypt's main opposition party the Muslim Brotherhood has accused US President Barack Obama of seeking to divide the Muslim world.

The movement described on Saturday, Obama's plan to deliver a speech to world Muslims from Egypt on June 4, as part of the plot.

Mohamed Habib, the Brotherhood's deputy leader said the Obama administration's conciliatory gestures toward Iran and Syria and the US President's visits to Egypt and Saudi Arabia are a ploy to push through his pro-Israeli agenda.

"The US administration is trying to use each of these countries individually to serve the American agenda and American interests, in addition to securing, promoting, protecting and guaranteeing the superiority of the Zionist entity," Habib told Reuters.

"The statements are rosy, but politics is not built on statements as much as it's based on practices on the ground. Let's wait and see," he added.


Posted by: Fred || 05/10/2009 00:00 || Comments || Link || [336089 views] Top|| File under: Muslim Brotherhood
Great White North
Supporters cheer accused al-Qaida agent in Ottawa
Cheers and applause greeted accused al-Qaida agent Mohamed Harkat at a Saturday rally, condemning the government's refusal to reveal and prosecute the case against him in an open court of law. It was Harkat's first public event since a Federal Court judge liberalized the terms of his bail conditions in March to allow him to, among other things, attend and address political rallies. He must wear a GPS tracking device on his ankle, however.

``Today, I have a voice for the first time in almost seven years, a chance to expose my case,'' he said in heavily accented English to about two dozen supporters gathered at the Human Rights Monument in Ottawa. ``I have been persecuted on some things I never done, I have nothing left to lose. I have already lost everything, I am trying to get my dignity back and clear my name of all allegations.''

``I spent 43 months in jail without trial and without access to the evidence, '' Harkat, 40, told the small gathering. ``My family is devastated, my name and reputation is destroyed, all in the name of national security.''

Five people, including Harkat's wife, Sophie, stood in front of him as he spoke. Each was blindfolded, gagged and had their hands bound with rope to symbolize the secretive nature of the government's security-certificate cases against Harkat and four other immigrant men accused of terrorism. The government wants them deported as national security risks.

The Algerian-born Harkat came to Canada from Pakistan in 1995. The Canadian Security Intelligence Service monitored his activities upon his arrival, and for at least two years beginning in the fall of 1996, intercepted his telephone conversations. He was arrested in December 2002 on the strength of a security certificate, which accused him of being a sleeper agent for al-Qaida, which he denies. Harkat remained in detention until June 2006, when he was released on strict conditions that required him to be in the company of a surety at all times, even inside his house.

``Since June of 2006, I have been like a prisoner in my home with my wife, who has been like a full-time jailer,'' he said. ``I am mentally exhausted, disgusted with the continuing injustice. I feel like an animal on a lead by having a GPS on my ankle.'' He fears he will be jailed, tortured or killed if he is deported to Algeria as a suspected Islamic terrorist.

The case against him has been conducted largely in secret, including continuing Federal Court evidentiary hearings that began late last year. As part of those hearings, government documents made public in March alleged that Harkat admitted in a March 1997 conversation that he knew al-Qaida lieutenant Abu Zubaydah personally. Harkat, in previous testimony, has denied any association with Zubaydah, who remains a prisoner in the Guantanamo Bay detention facility.

The Harkat case is expected to come to a head in June, when a rare public hearing is scheduled in Federal Court to determine whether the government made a reasonable decision in declaring him a terrorist. Still, Harkat and his supporters say that, despite some recent changes to the security certificate process, including the creation of ``special advocates'' - lawyers appointed to represent security certificate defendants in secret hearings - the regime remains fundamentally flawed in favour of the government.

``I am angry at the system for allowing such darkness,'' Harkat told Saturday's gathering. ``Every day, I live with a huge cloud over my head, reminding of the possibility of being deported to where I will face jail, torture or death, because I have been labelled a terrorist by the Canadian government. We will never get to the bottom of the case without a fair and open trial.''
Posted by: ryuge || 05/10/2009 07:07 || Comments || Link || [336071 views] Top|| File under:
India-Pakistan
Qazi sees international conspiracy against nuclear Pakistan
Jamaat-e-Islami (JI) former Amir Qazi Hussain Ahmed on Sunday said that international conspiracies were being hatched against Pakistan due to its nuclear capability.

Addressing a news conference here, he said that United States, Israel and India were behind these conspiracies against nuclear Pakistan.

He regretted that Pakistan is an ally of non-Muslim states instead of Muslim nations. Ahmed underscored that the country needed to end its alliance with the U.S. to resolve all of its problems.

Former JI Amir further said that "The United States wants to see Indian dominance in this part of the world."
Posted by: john frum || 05/10/2009 16:45 || Comments || Link || [336100 views] Top|| File under:
Pakistan lifts curfew for residents to flee
The Pakistani Government is lifting a curfew in the northern Swat Valley to allow civilians to leave the area. The Government said the curfew would be lifted for seven hours - from 6:00am until 1:00pm on Sunday (local time) for the residents of two towns, Kambar and Rahimabad.

The authorities said they should leave the area without bringing any weapons with them.


You can't separate Pak men from their guns! Why, that would be un-islamic!

Refugee camps would be set up for them in Pashawar, the capital of the north-west frontier province and in Nashara, to the north-east.

Aid agencies are already stretched to their limits by the number of displaced people.

Pakistan Prime Minister Yusuf Raza Gilani has described this offensive, which has now reached the region's biggest town Mingora, as a fight for Pakistan's survival.

One man says he has had to flee his home three times this year, but he does not understand what is causing the conflict. "We are ordinary religious. We don't know what the cause of fight between army and Taliban. What is going on between them?" he asked. "Sometimes they have a ceasefire, sometimes they start fighting again, and we the ordinary people are suffering."


"It's the same old, same old, all the time. Cheez, I dunno. Hey Moshe, another round ..."

Pakistani helicopter gunships and war planes hit Taliban positions in the Swat Valley bastion on Saturday, but a curfew prevented civilians from fleeing the fighting. The military said up to 55 militants were killed in the day's clashes and four soldiers were wounded, but the figures could not be independently confirmed.
Posted by: Oztralian || 05/10/2009 00:24 || Comments || Link || [336089 views] Top|| File under:
Sunni Tehreek lauds army operation against Taliban, terms it jihad
Sunni Tehreek has declared the army's anti-Taliban operation a jihad and has appealed to the nation to render all possible support as they did during the 1965 war.

"We welcome the military operation against these extremists," Sunni Tehreek chief Sarwat Aijaz Qadri said on Saturday. He announced his support for Prime Minister Yousuf Raza Gilani's call for countrywide Save Pakistan rallies, conventions and seminars. "The Taliban have tried to change the geography and ideology of Pakistan, therefore, it is the responsibility of all citizens to oppose them and defend our nation," Qadri vowed.

"The Pakistan Army, through this operation, has proved that we are a peace-loving nation but will not tolerate the brutalities of the Taliban," he said. He added that the Taliban and their allies have assassinated several Sunni scholars and custodians of shrines.

"The army's operation is against the followers of Satan who are carrying out Satan's work by killing innocent Muslims and bombing shrines and holy places," he stated.

"What sort of Islam does the Taliban want to impose in Pakistan? Does their Islam allow the killing of innocent Muslims and bombing of shrines of great Muslim saints who preached the true essence of our religion?" questioned Qadri.

"The Taliban's activities are enough and adequate proof that they are enemies of Islam. Pakistan needs true Sufism, not Moulvi Sufi Mohammad-ism," he said.

Posted by: Fred || 05/10/2009 00:00 || Comments || Link || [336105 views] Top|| File under: Govt of Pakistan
Law, order situation to be controlled soon: PM
[Geo News] Prime Minister Yusuf Raza Gilani has said that law and order situation in the country will soon be controlled. Addressing a ceremony here, the Prime Minister said the government is closely monitoring the law and order situation and that soon it will be brought in control. He said the country's automobile industry has great importance and underlined need for bringing it on modern lines.

Posted by: Fred || 05/10/2009 00:00 || Comments || Link || [336085 views] Top|| File under: Govt of Pakistan
UN should have also heard JuD: LHC
[The News (Pak)] A full bench of the Lahore High Court (LHC), hearing a habeas corpus petition against the detention of Jamaat-ud-Daawa chief Hafiz Saeed and other leaders, on Friday observed that the United Nations should consider the rights of people as the JuD was an organisation established in the name of human rights.

The United Nations should have afforded an opportunity of hearing to the JuD leaders

before imposing restrictions on them, observed the bench, headed by Justice Ijaz Ahmad Chaudhry. Justice Hasnat Ahmad Khan and Justice Zubda-tul-Hussain were the other members of the three-member bench.

The bench adjourned proceedings as arguments of the petitioner's counsel would continue on May 12. Earlier, AK Dogar in his arguments said the UN had a biased policy towards the Muslim countries and violated its own principles, as had happened in the case of the JuD. He repeated his contention that the UN in its resolutions did not seek detention of the JuD leaders and even the ban on their travel violated Article 15 of the Constitution.

Posted by: Fred || 05/10/2009 00:00 || Comments || Link || [336070 views] Top|| File under: Lashkar e-Taiba
Al Qaeda's world base in Pakistan, says Petraeus
Pakistan has become the nerve centre of Al Qaeda's global operations, Gen David Petraeus has said.

The head of the US Army's Central Command, who oversees the wars in Iraq and Afghanistan, has told an interviewer that Al Qaeda leaders have re-established its organisational structure and stronger ties to Al Qaeda offshoots in Iraq, Yemen, Somalia, North Africa and parts of Europe. "It is the headquarters of the Al Qaeda senior leadership," said the general.

He also warned of difficult months ahead in Afghanistan, saying Taliban were moving weapons and forces into areas where the US is adding new troops. "We have every expectation that the Taliban will fight to retain the sanctuaries and safe havens that they've been able to establish," he said.

US officials once believed that years of strikes had broken Al Qaeda's leadership into smaller, less effective splinter groups. But in the interview, Gen Petraeus said fresh intelligence information suggested that Al Qaeda had re-emerged as a centrally directed organisation capable of helping plan attacks in other countries. "There is a degree of hierarchy, there is a degree of interconnection, and there is certainly a flow of people, money, expertise, explosives and knowledge," he said.

Gen Petraeus painted a picture of an Al Qaeda that maintains extensive links to terror groups in Morocco and Somalia. He said men and supplies pass through southern Iran, helped by Sunni Arab 'facilitators' in the country.

A ring of Tunisian suicide bombers apprehended recently in Iraq appeared to have received their directions from Pakistan as well, he said. "There's absolutely no question about these links."


There hasn't been any question in my mind for years, and there are smarter people than me working in the intel biz.
Posted by: Fred || 05/10/2009 00:00 || Comments || Link || [336088 views] Top|| File under: al-Qaeda
'Demand to end operation equal to supporting terrorists'
The demand to call off the ongoing army operation in Malakand by certain religious and political parties is equivalent to supporting the terrorists, Minister for Privatisation Naveed Qamar said on Saturday.


Picked right up on that one, didn't he?


In a statement issued by the Privatisation Commission, Qamar said the elected democratic government reserved the right to take action to safeguard the life and property of the people. He said the enforcement of the Nizam-e-Adl Regulation was subject to the restoration of peace in the area, adding that the government would not act as a silent spectator after attacks on security forces, public and private property, and abduction of innocent people. Those who used civilians as human shield, beheaded Muslims and publicly lashed women deserved no sympathy, the minister added.

Qamar said after clear proofs of foreign support to the Taliban, no Pakistani could let them implement their nefarious designs, adding that the terrorists were working on some other agenda under the cover of enforcement of sharia. The minister said the people had now understood the real Taliban agenda and were supporting the government and the Pakistan Army for the country's secure future.
Posted by: Fred || 05/10/2009 00:00 || Comments || Link || [336070 views] Top|| File under: Govt of Pakistan
Canada concealed key Kanishka report
Toronto: In an apparent bid to limit civil damages, Canada had concealed a key report from the Indian government on the 1985 Kanishka bombing, which suggested that the plot was "planned and orchestrated" entirely in the country, official documents showed.

The documents, produced by the Federal Department of Justice for the Kanishka bombing inquiry, suggests that the former Prime Minister Brian Mulroney's office, in 1985 and 1986, tried to conceal a report from the Indian government about the fact that the bombing was plotted entirely in Canada to avoid civil damages. The report included conclusion of Candian Mounted Police (RCMP) in the Kanishka case, which suggested that the bombing was planned and orchestrated entirely in Canada. The Aviation Safety Board's (ASB) report prepared for India's Kirpal Commission, which was investigating the bombing, also reflected the conclusion of the probe.

But the ministerial briefing notes, The notes called the ASB report "potentially damaging" and suggested that it should therefore not be given to the Indian government.

The notes released on Friday showed that Brian Mulroney's senior adviser Fred Doucet, thought that report didn't show Canada in the "best light." All 329 people on board Air India Flight 182 died when the plane crashed near Ireland on June 23, 1985. At that time one of the memos reads: the safety board may have perceived "itself as being in a position of possible conflict," because its interests in aviation safety and determining the cause of the accident were "possibly at odds" with the government's interest in portraying Canada in the best light possible.

After the new revelations, lawyers for the victims' families have accused the Mulroney government of covering up information.

In a submission titled 'Cover-up to diminish compensation,' the Victims' Families Association said the document showed that the Prime Minister's Office was involved in keeping a key Canadian Aviation Safety Board report out of the hands of an inquiry in India conducted by Justice B.N. Kirpal.
Posted by: john frum || 05/10/2009 00:00 || Comments || Link || [336085 views] Top|| File under:
Israel-Palestine-Jordan
Hamas denies seeking a ceasefire deal
[Jerusalem Post Middle East] Senior Hamas official Ismail Radwan on Friday denied reports published by a Chinese news agency on Thursday that the terror group was close to a ceasefire deal with Israel.

Palestinian news agency Ma'an quoted Gaza-based Radwan as saying that "any truce should include the opening of all crossings, lifting the siege imposed over Gaza and freezing the Israeli attack against civilians."

The report by the Chinese Xinhua agency was "totally not true," the senior Hamas official added.

The Jerusalem Post could not independently confirm the report.

On Thursday, Xinhua quoted sources close to Hamas as saying leaders had contacted Egyptian mediators telling them they were ready to negotiate a ceasefire deal for a limited period in return for an Israeli promise to halt attacks against the terror group's members in the Gaza Strip.

The initial report also noted that Hamas was expected to announce a ceasefire Friday.

Posted by: Fred || 05/10/2009 00:00 || Comments || Link || [336082 views] Top|| File under: Hamas
IsraelŽs Lieberman sees Europeans as ŽcowardsŽ
[Iran Press TV Latest] German lawmakers are disappointed with the first European trip by Israel's Avigdor Lieberman as the foreign minister, who sees the Europeans as "cowards."

"It was a swan song of soft power in every way," Werner Hoyer from Free Democrats (FDP) was quoted by The Local as telling The Berliner Zeitung newspaper.

"Lieberman sees us Europeans as a pile of cowards," he said, adding that he saw "no noticeable outlook for a secure Israeli future."

Vice President for the Green Party's parliamentary group Jürgen Trittin also said the Israeli foreign minister avoided clarifying its stance on the issue of the two-state solution for the Middle East conflict.

"Germany expects the Israeli government - and Foreign Minister Lieberman - to stop building settlements, for settlers to retreat from the West Bank, and for promises made in Oslo and Annapolis to be kept," he said.

The remarks were made after Lieberman met his German counterpart Frank-Walter Steinmeier in Berlin.

The new Israeli government headed by Benjamin Netanyahu has hinted that it would not remain committed to any promises made by previous administrations including the peace talks started after the Annapolis conference.
Posted by: Fred || 05/10/2009 00:00 || Comments || Link || [336091 views] Top|| File under:
Mashaal warns Abbas not to form new government
[YNet: Israel] Hamas leader warns Abbas against unilateral steps, as contacts with Fatah continue to falter

Hamas' top political leader has warned Palestinian President Mahmoud Abbas against asking his prime minister to form a new government.

The Islamic Hamas group and Abbas' Fatah movement have held months of negotiations aimed at forming a unity government. But an Abbas aide has signaled that the Egypt-brokered talks had failed, and that the president would soon ask his Prime Minister Salim Fayyad to form a new government without Hamas.

Fayyad had stepped down in March to clear the way for the latest round of unity talks.

Hamas' leader Khaled Mashaal said reconciliation talks were ongoing and warned that such unilateral steps by Abbas would lack legitimacy. He spoke during a meeting of Damascus-based Palestinian groups Saturday.

In an interview with the New York Times published earlier this week, Mashaal attempted to present a more moderate tone.

"I promise the American administration and the international community that we will be part of the solution, period," he was quoted as saying, referring to the role his group would play in resolving the conflict with Israel.

Mashaal added that his organization was eager for a ceasefire with Israel and for a deal that would return kidnapped Israeli soldier Gilad Shalit in exchange for many Palestinian prisoners.
Posted by: Fred || 05/10/2009 00:00 || Comments || Link || [336070 views] Top|| File under: Hamas
Hizbullah: UN provides cover for Israeli crimes
[YNet: Israel] The Lebanese group Hizbullah has condemned recent comments by a senior United Nations envoy in which he criticized the organization for providing support to Palestinian fighters in Gaza via Egypt.

Saturday's statement by Hizbullah accused Terje Roed-Larsen of supporting Israel and said his position provided cover for Israeli "criminal practices."

Roed-Larsen is the UN Chief's envoy dealing with implementation of a 2004 Security Council resolution that includes demands for Hizbullah's disarmament.

Larsen on Thursday criticized Hizbullah's admission that it supported fighters in Gaza from Egypt and said there is growing concern the group has engaged in militant activities beyond Lebanon.

Roed-Larsen said that in recent weeks, "There has been a growing concern that Hizbullah has engaged in clandestine and illegal militant activities beyond Lebanese territory." He cited Egypt's announcement on April 8 that it had uncovered a plot by 49 men linked to Hizbullah to destabilize the country by carrying out "hostile operations" on Egyptian institutions and Israeli tourists.

UN Secretary-General Ban Ki-moon was alarmed by Hizbullah's admission that it was indeed helping the Palestinians via its actions in Egypt, Larsen said.
Posted by: Fred || 05/10/2009 00:00 || Comments || Link || [336099 views] Top|| File under: Hezbollah
Southeast Asia
MŽsia frees 13 detainees
[Straits Times] MALAYSIA said on Saturday it has freed 13 people held under its tough internal security laws, including three ethnic Indian activists detained since organising anti-government protests in 2007.
'All of them have been released today,' police chief Musa Hassan told AFP.

He said five Filipinos and two Indonesians released will be sent back to their home countries. The remaining six Malaysians were freed on certain conditions on which the police chief declined to comment.

'We will pass the foreign detainees to the immigration to be deported to their home country,' Mr Musa said.

The release of the Indians, members of the banned ethnic Indian rights group Hindraf, removes a thorn in the side of new Prime Minister Najib Razak, who is trying to promote his reform credentials. They and the other 10 were held under the Internal Security Act (ISA), a relic of the British colonial era which allows for indefinite detention without trial, and which human rights groups have campaigned to have abolished.

The government said on Friday that it had decided to release the 13 because 'they no longer need to be held under ISA'.

One of the Hindraf members, M. Manoharan, was elected from his jail cell to a seat in the parliament of Selangor state in general elections last year that saw a sharp swing to the opposition.

Manoharan's wife, S. Pusphaneela, said the release of her husband would enable the state lawmaker to serve the people and she is looking forward to his return. 'He is on the way home now and my three children are waiting anxiously for their father,' she told AFP.

Rights groups welcomed the release of the 13 but urged the government to free the remaining 14 people, mainly suspected Islamic militants, held under the ISA or charge them in court. 'We always believe that these detainees who were never proven guilty in any court of law should not have been detained in the first place,' Abolish ISA Movement coordinator E. Nalini said.

Mr Najib freed another batch of 13 detainees, including two Hindraf leaders, soon after being sworn in last month and has denied it was a bid to win back support for the ruling coalition. The five Hindraf leaders were taken into custody after enraging the government in November 2007 by mounting a mass rally alleging discrimination against minority ethnic Indians.

Posted by: Fred || 05/10/2009 00:00 || Comments || Link || [336086 views] Top|| File under:
Who's in the News
33
[untagged]
7
TTP
6
Govt of Pakistan
2
al-Qaeda in Pakistan
2
Hamas
2
al-Qaeda
1
Jemaah Islamiyah
1
Lashkar e-Taiba
1
Muslim Brotherhood
1
Taliban
1
Abu Sayyaf
1
Govt of Sudan
1
Hezbollah
1
Jamaat-e-Islami
Bookmark
E-Mail Me
The Classics
The O Club
Rantburg Store
The Bloids
The Never-ending Story
Thugburg
Gulf War I
The Way We Were
Bio
Merry-Go-Blog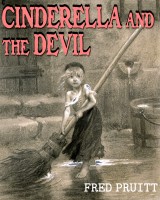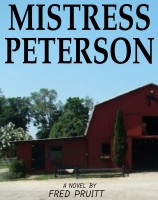 On Sale now!


A multi-volume chronology and reference guide set detailing three years of the Mexican Drug War between 2010 and 2012.

Rantburg.com and borderlandbeat.com correspondent and author Chris Covert presents his first non-fiction work detailing the drug and gang related violence in Mexico.

Chris gives us Mexican press dispatches of drug and gang war violence over three years, presented in a multi volume set intended to chronicle the death, violence and mayhem which has dominated Mexico for six years.
Click here for more information


Meet the Mods
In no particular order...


Steve White
Seafarious
tu3031
badanov
sherry
ryuge
GolfBravoUSMC
Bright Pebbles
trailing wife
Gloria
Fred
Besoeker
Glenmore
Frank G
3dc
Skidmark



Better than the average link...



Rantburg was assembled from recycled algorithms in the United States of America. No trees were destroyed in the production of this weblog. We did hurt some, though. Sorry.
35.175.107.142

Help keep the Burg running! Paypal: