Afghanistan
95 children among dead in U.S.-Taliban clash - Like counting votes in Chicago, 100%+ normal
KABUL (AP) -- Ninety-five Afghan children are among the 140 people said to have died in a recent U.S.-Taliban battle in western Afghanistan, according to a list drawn up by Afghan officials, a lawmaker said Wednesday. The U.S. military disputed the claim. Afghans blame U.S. airstrikes for the deaths and destruction in the villages of Gerani and Ganjabad in Farah province.

Sixty-five of the reported victims on the list were female, either adults or children, said lawmaker Obaidullah Helali, a lawmaker from Farah and a member of the government's investigative team. If the Afghan toll is correct, it would be the largest case of civilian deaths since the 2001 U.S.-led invasion to oust the Taliban.

U.S. military spokesman Col. Greg Julian said "there is no physical proof that can substantiate" the Afghan list of victims. The U.S. has refused to release a number of people it thinks died in the May 4-5 clash in Farah's Bala Baluk district.

Julian said militants are to blame for the deaths because they kept villagers hostage during the fight.

The International Committee of the Red Cross also has said that women and children were among dozens of dead people its teams saw in the two villages, but it did not provide an overall figure.

President Hamid Karzai has said the strikes were "not acceptable" and estimated that 125 to 130 civilians died.

Afghan members of the delegation investigating the clash delivered condolence payments to victims' families Tuesday, Helali said. The payments -- $2,000 for the dead and $1,000 for the wounded -- were ordered by Karzai, he said.


How much for kittens, bunnies and baby ducks?


Julian suggested that it is the condolence payments that might be one reason for villagers to report these high numbers. "It's very difficult to determine an exact number and there's a climate that encourages exaggeration," Julian said.

Karzai has long pleaded with the U.S. to minimize civilian deaths during its operations. Past incidents have drawn immediate outcries from the government, which contends that such killings undermine support for the fight against the Taliban.

The disputed incident comes as the Obama administration is gearing up to roll out a new strategy for the region, which involves linking success in Afghanistan with security in neighboring Pakistan, where Taliban militants are active along the border.

The U.S. has also pledged long-term nonmilitary efforts here -- for example, civilian expertise in farming and other specialties -- along with an increase of 21,000 U.S. troops.
Posted by: GolfBravoUSMC || 05/13/2009 13:13 || Comments || Link || E-Mail|| [336089 views] Top|| File under:
Africa North
Abderrezak El Para joins movement for Algerian reconciliation
[Maghrebia] The number of GSPC leaders choosing to support reconciliation efforts in Algeria is growing. At a meeting on Thursday (May 7th) in Algiers, GSPC founding members Omar Abdelbari, Abu Zakaria, Moussaab Abu Daoud, and Abu Amar Hadhifa announced that Amar Saifi -- aka Abderrezak El Para -- has joined the cause for national peace.

The commanders showed Magharebia a letter from El Para, who has been in detention since October 2004, that clearly states his intent.

In the letter, El Para acknowledges the efforts of GSPC founder Hassan Hattab to end the fighting in Algeria.

"I'm sorry for what I have done, and I have prayed to God that those who remain in the underground will feel the same," he writes. "Hassan Hattab's action is laudable, as he has put the interest of the nation, an end to the spilling of Algerian blood and an end to fitna, above all other considerations."

El Para calls into question decisions by current leader Abdelmalek Droukdel that led to "the spilling of Muslim blood in crowded public places, without any distinction between young and old, man and woman, through bombings, under the pretext of targeting government institutions".

He goes on to state that his position "is not dictated by the current situation, but arises from a deep conviction... God has saved me by removing me from the arena of armed conflict, so that I could take a look at myself and what has been done by the group (GSPC) since it was created," he writes.

"I realised that the action taken in our country has caused a lot of tragedy for our people and it would be difficult to avoid excesses, as was the case in the past with the GIA and is now the case with the GSPC."

El Para closed with an appeal to the terrorists still in hiding: "It's our duty to convince those who remain in the underground... [they] must pull themselves together and ask: are their actions jihad? The truth is that these acts have nothing to do with Islam or Muslims."

He writes that he and Hassan Hattab "already warned of this, by withdrawing from the GIA in 1996 and denouncing its criminal acts".

Discussing their motivation to join the peace movement, the four commanders said in the meeting that their initiative is a response to appeals from ulemas in Algeria and abroad for an end to violence in the country. Their voices join that of Hassan Hattab and countless others who want to see peace re-established.

This appeal, the four told Magharebia, will not be the last. They are continuing their efforts to convince those who are still involved in underground operations to lay down their weapons.

The former comrades of Droukdel said that they know the character of the remaining fighters better than anyone. They are working in the community to raise awareness among the families of terrorists and most importantly to discourage young people who might be tempted by the underground. They use their firsthand experience to describe the bitter realities of life in al-Qaeda, and talk about the benefits of the Charter for National Reconciliation.

According to Omar Abdelbari, former GSPC communications officer, the appeal has been broadcast far and wide and must have reached the underground. Nevertheless, he said the four know they will have to wait to see the fruits of their work in the community.

As for the men still fighting, former GSPC medical officer Abu Zakaria said that many still have concerns they want answered before making a decision.

"The armed elements are waiting for the government to open the door to them, to open up lines of communication. There needs to be a guarantee that these people will receive social assistance," he said.

"We need to cap the well of terrorism if the underground is to feel the impact."

Abdelbari has the same aim. "Those who are fighting in the underground will judge by what happens to those who turn themselves in," he said.

For Moussaab Abu Daoud, the project begun by Hattab required careful consideration. He held a meeting with leaders in "Zone 9", his region of responsibility in the GSPC. "We handed over a list of those who wanted to lay down their weapons to the security forces," he said. "We are still working to bring the remaining elements back into society. People have come to see us and have been convinced by our appeal."

Abu Daoud also revealed that he had sent intermediaries to meet Abu El Abbas (Mokhtar Belmokhtar) to try to convince him to lay down his weapons.

He also criticised Droukdel for blind adherence to al-Qaeda doctrine. "The ideas being spread by al-Qaeda [in Iraq] are taken up again here. Even the attacks they committed have been copied. Look at the attack on the UN headquarters: who could have imagined that? No one. It's an unthinking imitation of al-Qaeda's actions."

Finally, Abu Daoud encouraged the lingering armed elements to accept the terms of reconciliation. "The fact that we are in the midst of society -- that we can move around in total freedom -- is in itself palpable proof for those who are still reluctant to stand down."
Posted by: Fred || 05/13/2009 00:00 || Comments || Link || E-Mail|| [336070 views] Top|| File under: al-Qaeda in North Africa
Bangladesh
Zero tolerance on militancy, terrorism
[Bangla Daily Star] The government has announced 'zero tolerance' against militancy, terrorism and any attempt to disrupt law and order situation as a 17-member National Committee on Militancy Resistance and Prevention held a meeting at the home ministry yesterday.

Briefing reporters after an over two-hour meeting at the home ministry, Sohel Taj said a three-phase programmes will be undertaken in short, medium and long terms to deal with a twin-problem posed by militancy and terrorism.

"Militancy is under control but that does not mean it does not exist," Taj told reporters as reports come in almost every day about the arrest of suspects.

State Minister for Home Affairs Tanjim Ahmad Sohel Taj heads the high-powered committee as chairman. Representatives from the ministries of home, law, education, religious affairs, LGRD, information and different law enforcement and intelligence agencies will be its members.

The state minister said since militants operate beyond geographical boundaries, the government will share information and experience with neighbouring countries to deal with the menace.

Taj said the National Committee in its short-term plan has taken up 6-point motivational work among the people to create awareness against militancy.

Under the comprehensive combat plan, upazila law and order committee with the support of Ansars will conduct awareness program among the people in each upazila.

The education ministry has been given the responsibility of spearheading campaigns for building anti-militancy awareness at schools, colleges and madrasas through teachers under the leadership of upazila nirbahi officer and education officer in each upazila.

The LGRD ministry will constitute committees with union council chairmen to create awareness in each union while the religious affairs ministry will carry forward the awareness program in all religious institutions.

On its part, the information ministry will circulate leaflets at civic spots and prepare documentary films to wage a cyber war against militancy.

As striking force, law enforcing and intelligence agencies will remain active in each area to take "immediate action on information from local people about the militants and terrorists."

Posted by: Fred || 05/13/2009 00:00 || Comments || Link || E-Mail|| [336061 views] Top|| File under:
Britain
Obama threatens to limit U.S. intel with Brits
The Obama administration says it may curtail Anglo-American intelligence sharing if the British High Court discloses new details of the treatment of a former Guantanamo detainee. A court filing from the British Foreign Office released recently includes a letter from the U.S. government, identified as the "Obama administration's communication." Other information identifying the U.S. agency and author of the letter appears to have been redacted.

The letter says: "If it is determined that [her majesty's government] is unable to protect information we provide to it, even if that inability is caused by your judicial system, we will necessarily have to review with the greatest care the sensitivity of information we can provide in the future."

The letter stands in contrast to President Obama's decision last month to release four memos from the Justice Department's Office of Legal Counsel providing fresh detail on the CIA's enhanced interrogation program.
Continued on Page 49
Posted by: Steve White || 05/13/2009 00:00 || Comments || Link || E-Mail|| [336070 views] Top|| File under:
China-Japan-Koreas
Anger grows as Norks clamp down on free markets
SEOUL (AFP) -- Public discontent is simmering in North Korea after the hardline communist regime imposed tighter restrictions on market trading in an attempt to reassert its control over the state, observers say.

Free markets sprang up after the famine years of the mid to late 1990s, when the centralised command economy could not do its job and the state food distribution system broke down.
Their role was recognised under limited economic reforms introduced in 2002 and they became a lifeline for small traders trying to survive in the impoverished country.

However, in 2005, the reforms were rolled back and authorities began cracking down on stallholders, who traded a variety of foreign consumer goods as well as food.

The latest crackdown began after elections on March 8 for a new parliament, according to Good Friends, a Seoul-based research group with extensive contacts in the North. Officials ordered markets to open for only five hours a day from 1:00pm and to sell only certain farm products excluding rice, the group said in its latest newsletter.

"Curbs are now tighter than several months ago," said Lee Seung-Yong, director of Good Friends. More frequent confiscations and fines have been reported at designated markets and at places used by pedlars across the country, he said.

"So far this year no organised group protests have been reported but people are raising their voices in private," Lee told AFP. "Complaints are stronger than before and widespread across the country."


We haven't seen any photos of Nork people manning barricades so it's safe to say that the complaints are still rather hushed ...

In April, officials in cities along the border with China used broadcasting trucks to warn the public that dealing in contraband items would be punished as a felony, Good Friends said, adding that public resentment is growing.

The curbs have led to a sharp drop in the number of traders but illegal clandestine trading is still widespread, Good Friends said.

It quoted trader Jung Pil-Rye as saying she displays farm products at the front of her stall and deals in banned items secretly. However, "once caught, everything is confiscated," Jung said.

In March last year thousands of women staged a rare street protest in the northeastern city of Chongjin against a clampdown on vendors and hawkers.

Analysts said Pyongyang appears to be fighting a losing battle against free-market forces.


Isn't that an interesting thought. Wonder if Bambi and his miracle workers in the White House have considered that point.

Lim Soo-Ho, of South Korea's Samsung Economic Research Institute, said the North may have to ease the controls because of public resistance. "The regime is now in a dilemma because controls over markets caused the proliferation of black markets and a sharp drop in tax revenues," he told AFP.

Low-ranking officials are also reluctant to enforce the curbs strictly because "they are more concerned (than their superiors) about public discontent," he said. Previous curbs were ineffective due to collusion between citizens and low-level officials, Lim said.

Kim Yong-Hyun, a North Korea studies professor at Dongguk University, said controls over markets had sparked a price spiral and put basic commodities beyond the reach of ordinary people. Workers cannot live on their wages and must find extra income or food elsewhere, Kim said. The regime cannot solve chronic food shortages and state shops do not have enough products to sell.

The North's food production will fall more than one million tons short of demand this year, the South's unification ministry said in February.

The United Nations special rapporteur for human rights in the North, Vitit Muntarbhorn, highlighted the market curbs in a February report to the UN's Human Rights Council. The restrictions were reimposed in 2005 by the authorities "for fear of losing their grip on the population," he said. "The sad irony is that the ruling elite still seeks to make the population dependent on the state, even in the face of increasing deprivations," Vitit said.


Because the ruling elite are a bunch of communist thugs ...
Posted by: Steve White || 05/13/2009 00:00 || Comments || Link || E-Mail|| [336070 views] Top|| File under:
Kim urges 'turning point' on food
Grass not as green over there?

SEOUL (AFP) -- North Korean leader Kim Jong-Il has called for a "decisive turning-point" this year in ending the country's long-running food shortage, state media said Monday. The ruling communist party's daily Rodong Sinmun described solving the problem as the nation's most pressing task.


If you can't eat, not much else matters ...

In comments marking the start of the rice-planting season, Kim demanded an all-out campaign this year "to bring about a renovation in cereal production and to make a decisive turning-point in solving the food problem," it said.


So make even more promises you can't keep, Kimmie. It's nothing that a bunch of commie thugs running a dictatorship with an imposed, creaky, massive bureaucracy and a nasty secret police can't handle ...

South Korea's unification ministry said in February that the North's food production would fall more than one million tons short of demand this year.

The North suffered famine in the 1990s which killed hundreds of thousands. Poor weather was blamed but analysts said the inefficient command economy also played a large part.


'inefficient' means 'communist', apparently ...

Since then it has relied on overseas aid to feed millions of its people. However North Korea in March refused to accept further food aid from the United States.

Another key provider, South Korea, last year did not make its customary shipment of hundreds of thousands of tons of rice and fertiliser because the North failed to request the deliveries.
Posted by: Steve White || 05/13/2009 00:00 || Comments || Link || E-Mail|| [336070 views] Top|| File under:
Home Front: WoT
Obama reverses on releasing photos
Ben Smith at Politico ...

As Democrats appear to be feeling the limits of national security politics, President Obama has reversed course and will object to the court-ordered release of photos depicting the abuse of detainees.

An official explains, on background:

Last week, the President met with his legal team and told them that he did not feel comfortable with the release of the DOD photos because he believes their release would endanger our troops, and because he believes that the national security implications of such a release have not been fully presented to the court.

At the end of that meeting, the President directed his counsel to object to the immediate release of the photos on those grounds.

Yesterday, during a meeting at the White House, the President raised the issue of these photos with General Odierno and told him of his decision to argue against this release.

Through his actions from the first days of his administration, the President has made it clear that the United States will hold itself and all the men and women who serve our country to the highest standards of conduct.

The President would be the last to excuse the actions depicted in these photos. That is why the Department of Defense investigated these cases, and why individuals have been punished through prison sentences, discharges, and a range of other punitive measures.


All of which was done during the term of President Bush, by the way ...

But the President strongly believes that the release of these photos, particularly at this time, would only serve the purpose of inflaming the theaters of war, jeopardizing US forces, and making our job more difficult in places like Iraq and Afghanistan.


The progressives are hyperventilating as you might guess. Andy Sullivan in particular might explode. But this is the correct decision, and the President should be acknowledged for it.
Posted by: Steve White || 05/13/2009 14:11 || Comments || Link || E-Mail|| [336068 views] Top|| File under:
India-Pakistan
U.S., Pakistan carrying out Predator missions together
Reporting from Washington -- The U.S. military has begun flying armed Predator drones inside Pakistan and has given Pakistani officers significant control over targets, flight routes and decisions to launch attacks under a new joint operation, according to U.S. officials familiar with the program. The project was begun in recent weeks to bolster Pakistan's ability and willingness to disrupt the militant groups that are posing a growing threat to the government in Islamabad and fueling violence in Afghanistan.

For the U.S. military, the missions represent a broad new role in searching for Islamic militants in Pakistan. For years, that task has been the domain of the CIA, which has flown its own fleet of Predators over the South Asian nation. Under the new partnership, U.S. military drones will be allowed for the first time to venture beyond the borders of Afghanistan under the direction of Pakistani military officials, who are working with American counterparts at a command center in Jalalabad, Afghanistan.


By which they mean, the drones will venture openly into Pakistan ...

U.S. officials said the program was aimed at getting Pakistan -- which has frequently protested airstrikes in its territory as a violation of sovereignty -- more directly and deeply engaged in the Predator program.

"This is about building trust," said a senior U.S. military official, speaking on condition of anonymity because the program has not been publicly acknowledged. "This is about giving them capabilities they do not currently have to help them defeat this radical extreme element that is in their country."


Not sure why we need to get the Pak military to trust us when we're killing their buddies in the Taliban ...

The Pakistanis, however, have yet to use the drones to shoot at suspected militants and are grappling with a cumbersome military chain of command as well as ambivalence over using U.S. equipment to fire on their own people.


Like I was just sayin' ...


Continued on Page 49
Posted by: Steve White || 05/13/2009 00:00 || Comments || Link || E-Mail|| [336071 views] Top|| File under:
Ayman Al-Zawahiri in Balochistan?
Ayman Al-Zawahiri, Al Qaeda's second in command, is holed up near Quetta, according to a Washington Times report. The paper cited a "highly placed Pakistani intelligence source" as saying the Egyptian-born Qaeda leader, carrying a $25 million bounty, roams openly in the border regions of Afghanistan and Pakistan. Al-Zawahiri was positively identified in North Waziristan in June 2008. The locations of high-level meetings held by him were then conveyed to Americans. In August 2008, drone attacks forced him to move to South Waziristan. Later, he moved to Balochistan and then crossed into Afghanistan from Zhob. According to the Washington Times source, he returned to Pakistan in December or January and may have relocated recently to some place near Quetta. Al-Zawahiri has no large entourage and dresses in the manner of the people in the areas in which he resides. His wives too have moved frequently. He is guarded by Egyptians and veterans of the conflict in Afghanistan easily recognise him.
Posted by: Fred || 05/13/2009 00:00 || Comments || Link || E-Mail|| [336061 views] Top|| File under: al-Qaeda
Provision of power supply at IDPs' camps ordered
[Geo News] Federal government on Tuesday issued orders to provide immediately the electricity facility at the camps of Internally Displaced Persons (IDPs) hailing from Malakand and other areas of Swat and Peshawar witnessing military offensive against Taliban, Geo news reported. On the directives of the Prime Minister Syed Yousuf Raza Gilani, the Federal Minister for Water and Electricity Raja Pervez Ashraf has ordered the provision of electricity amenity at the refugee camps established in Mardan, Swabi, Rawalpindi, Islamabad and other cities. Meanwhile, in this respect, the concerned companies will provide the electricity transmission lines and transformers within two working days, minister directed. According to minister, the load shedding will be minimized at refugee camps to avoid escalation of migrants' catastrophes.
Posted by: Fred || 05/13/2009 00:00 || Comments || Link || E-Mail|| [336070 views] Top|| File under: Govt of Pakistan
Counter insurgency action 'challenge for U.S. foreign policy': Kerry
[Geo News] U.S. senator John F. Kerry has termed Pakistan's action against insurgency in its north western areas as "the most difficult foreign policy challenge" for the U.S. Obama is sending 21,000 more troops to Afghanistan, agreed to the replacement of the top US general in Afghanistan, announced Monday, and supports a bill being pushed by Senator John F. Kerry to increase aid to PakistanŽs government to $1.5 billion a year.

In his opening statement at the hearing, Kerry, the committeeŽs chairman, declared that ŽŽwith its nuclear arsenal, terrorist safe havens, Taliban sanctuaries and growing insurgency, Pakistan has emerged as one of the most difficult foreign policy challenges we face.ŽŽ The Massachusetts Democrat said that ObamaŽs meetings last week with Pakistani President Asif Zardari and Afghan President Karzai were ŽŽa significant step forward,ŽŽ but much work remains to succeed with a ŽŽbold new strategy.ŽŽ

ŽŽSince President Obama called on Congress to pass a Pakistan aid bill, the dangers of inaction have risen almost by the day. The government has struck an ill-advised deal that effectively surrendered the Swat Valley to the Taliban. Predictably, this emboldened the Taliban to extend their reach ever closer to the country's heartland. In recent days we have seen encouraging signs that Pakistan's Army is finally taking the fight to the enemy, but much remains to be done,ŽŽ Kerry said, according to prepared remarks released by the committee.

ŽŽEven as we help Pakistan's government to respond to an acute crisis, we also need to mend a broken relationship with the Pakistani people. For decades, America sought Pakistani cooperation through military aid, while paying scant attention to the wishes of the population itself. This arrangement is rapidly disintegrating. Today an alarming number of Pakistanis actually view America as a greater threat than Al Qaeda. Until this changes, there's little chance of ending tolerance for terrorist groups-- or persuading any Pakistani government to devote the political capital necessary to deny such groups sanctuary and covert material support.ŽŽ The additional aid is an important first step, Kerry said. ŽŽ Our aid to Pakistan aims to achieve more than just good deeds: It will empower the civilian government to show that it can deliver its citizens a better life.
Posted by: Fred || 05/13/2009 00:00 || Comments || Link || E-Mail|| [336069 views] Top|| File under: Govt of Pakistan
ANP determined to crush Taliban: Bilour
The NWFP government has decided to crush all Taliban whose agenda deviates from the true teachings of Islam and the Nizam-e-Adl, Awami National Party (ANP) Senior Minister Bashir Ahmed Bilour said on Tuesday.

"Our party has decided to do or die in the war against the terrorists who are following a different agenda and have nothing to do with Islam or sharia," Bilour said while addressing a ceremony in honour of Pashtuns killed in the May 12, 2007 violence in Karachi.

He paid tributes to the Pashtuns killed in the tragedy and demanded the Supreme Court take suo motu action against those involved in the murders.

Bilour said the ANP government had taken parties into confidence before it went to war against the Taliban. "We will exterminate them and restore the writ of the government at all costs," he said.

The senior minister said the implementation of the Nizam-e-Adl was a popular demand and the ANP government had enforced it for the masses, not for a single person. "The peace agreement is intact and will remain so," he said, while calling on the Taliban to lay down weapons. "The war will continue until they (Taliban) surrender," Bilour said.

IDPs: He said the government had so far registered around 1.1 million internally displaced persons (IDPs) from Swat, Buner, Lower Dir and Shangla, but a large number still remained unregistered.

"The government is expecting about 2 million IDPs," he said.

Bilour asked the people not to give donations for IDPs to unauthorised individuals and organisations in order to prevent misuse of funds.

He said the ANP-led government had set up 22 relief camps in the province and 80 entry points had been established to register the IDPs.
Posted by: Fred || 05/13/2009 00:00 || Comments || Link || E-Mail|| [336062 views] Top|| File under: Govt of Pakistan
Arms coming from Afghanistan, says Qureshi
Weapons are being smuggled into Pakistan via Afghanistan, Foreign Minister Shah Mehmood Qureshi has said. According to a private TV channel, Qureshi told PTV the government had decided to launch a military operation in Malakand after the peace deal was violated. He said the NWFP government had signed the Swat pact in view of the law and order situation there. The federation had reservations about the deal, but it honoured the provincial government's commitment, he added. He said the US and NATO forces should play their role in bringing stability to Afghanistan. He said US Special Envoy for Pakistan and Afghanistan Richard Holbrooke would visit Pakistan soon.
Posted by: Fred || 05/13/2009 00:00 || Comments || Link || E-Mail|| [336063 views] Top|| File under: Govt of Pakistan
Clerics back campaign against Taliban
The military campaign against the Taliban is getting support from more clerics who say they also fear a Taliban takeover.

Most of the anti-Taliban clerics, reports the Wall Street Journal, hail from the Barelvi tradition. In the past, the Barelvis have offered only passive resistance to extremists. Now, some prominent Barelvi clerics are publicly supporting the military offensive against the Taliban in the Swat Valley and, in one case, offering to send volunteers to fight.

Some officials say they fear images of internally displaced people in squalid camps could turn public opinion against the offensive and prompt the army to pull back.

The largest religious political party, Jamaat-e-Islami, has demanded the government resume peace talks. Many leaders of the Deobandi and Wahhabi schools are support the Taliban.

But many Barelvi clerics are now pushing the government to sustain its assault on the Taliban and eventually widen it to other regions. "We can't allow the Taliban to take over the country," said Mufti Sarfraz Ahmed Naeemi, who heads the Darul Uloom Naimia.

Naeemi is among a group of Barelvi clerics that on Friday announced the formation of a council whose goal, they said, would be to fight the spreading Talibanisation in Pakistan. "Taliban are destroying sacred religious places and killing religious leaders. They are working on an anti-Islam agenda," Naeemi told the WSJ.

The US pushed hard for Pakistan to move against the Taliban in Swat. But the Barelvi leaders were keen that their support for the offensive should not be read as backing for the US, which remains deeply unpopular among the vast majority of Pakistanis.

The Barelvis believe humans can connect to the divine through holy men, many of whose tombs are now important shrines. The Taliban and Al Qaeda, however, view such practices as heresy and have destroyed or taken over several Sufi shrines.

"It is against Islamic tenets to enforce sharia through violence," said Sarwat Qadri, chief of the Sunni Tehrik, which in the late 1990s and early 2000s tried to re-take mosques it said had been taken over by Deobandi and Wahhabi adherents. Sunni Tehrik had since fallen dormant, but this weekend Qadri said: "We are ready to send volunteers to fight along the military against Taliban".

This article starring:
Sunni Tehrik
Sarwat Qadri
Sunni Tehrik
Posted by: Fred || 05/13/2009 00:00 || Comments || Link || E-Mail|| [336087 views] Top|| File under: Govt of Pakistan
Iraq
Iraq PM blames US prisoner releases for violence
BAGHDAD - Iraqi Prime Minister Nuri al-Maliki said on Wednesday that the too rapid release of detainees held by US forces was one reason for the recent return of violence to the country.

"The hasty release of detainees from American prisons has been one of the reasons for a renewal of terrorist activities," Maliki said in a statement.

Since the start of the year, the American military has released thousands of prisoners in the framework of a security agreement reached last November between Washington and Baghdad.


The pact says we can't detain them any more. It doesn't prevent the Iraqi government from pinching them.

The security pact also stipulates the progressive disengagement of US forces from Iraq.

Last week, the US military in Iraq announced it had freed more than 3,200 detainees since the beginning of the year and that it was now holding fewer than 12,000.

The country has seen a clear increase in violence since February, notably in the provinces of Baghdad, Nineveh and Diyala. April was the bloodiest month since September 2008, both for the American military, which lost 18 troops, and for the Iraqis, of whom 355 were killed.

Maliki said, however, that while the rise in violence produced tragedies and suffering, it did not constitute a threat to the process of stabilising Iraq. "Those behind these attacks are trying to prove their existence, like the Baathists and 'takfiris'," he added, referring to supporters of Saddam Hussein's former ruling Baath party and Sunni extremists.

"But they are no longer capable of occupying a centimetre of our towns as used to be the case in the past."

In the meantime, commissions will decide whether remaining US-held detainees should be released or handed over to the Iraqis.
Posted by: GolfBravoUSMC || 05/13/2009 12:57 || Comments || Link || E-Mail|| [336062 views] Top|| File under:
Israel-Palestine-Jordan
Pre wedding jitters in Hebron
Another sad tale from PCHR's "misuse of weapons" file...

On Wednesday morning, 13 May 2009, Shadia Ibrahim 'Allami, 20, from Beit Ummar village north of Hebron, was killed by a bullet unleashed by mistake from her fiancé's pistol.


"Can't you read, buddy? The sign distinctly sez 'all bullets must be on a leash'!"




I don't know what happened! The bullet just unleashed itself by mistake!




"Yeah, yeah, tell it to da judge, I gotta writes youse up for an unleashed bullet. Youse can appear in court or just mail dis ticket in with da fine."


According to investigations conducted by PCHR, at approximately 11:00 on Wednesday, 'Allami was sitting with her fiancé, (M.K.) who is a member of the Palestinian Presidential Security Service, in her family's house.


Ah, a well trained Palestinian professional...


While the fiancé was playing with his pistol, a bullet was unleashed and hit her to the abdomen from a zero range.
Quit playing with your pistol, Mahmoud!
Ah, Shadia. I am a member of the Presidential Security Service! What could possibly happ...BANG!
Owwwwwie...
She died of her wound on the way to the hospital. The police arrested the fiancé and opened an investigation into the incident.


Change your mind, Mahmoud? She gettting a little chubby maybe? A little mouthy?


The girl's body was taken to the forensic medicine department.
Looks like she was gut shot, Quince.
Yep. Heart failure. No doubt, Sam. Another successful diagnosis by Hebron CSI.
The wedding party of the girl was supposed to be held on Friday, 15 May 2009.


Must've been practicing for the "festivities"...


PCHR is gravely concerned over increasing casualties resulting from the misuse of weapons. PCHR calls also upon concerned bodies to take measures that can ensure the non-recurrence of such incidents.


Yep, we'll get right on that. Don't gut shoot your girlfriends, okay, boys? It makes us look bad...




And keep your bullets on a leash!
Posted by: tu3031 || 05/13/2009 10:30 || Comments || Link || E-Mail|| [336061 views] Top|| File under:
Israel fencing off part of Egyptian border
Fearing an increase in infiltration attempts by terrorists along the border with Egypt, the IDF's Southern Command recently began constructing a barrier along part of the border near the Gaza Strip. The barrier, which includes a fence and barbed wire, is being constructed along a 40-km. stretch between the Kerem Shalom Crossing, at the southwest corner of the Gaza Strip, and the Israeli border town of Nitzana to the south.

The border with Egypt, over 200 km. long, is Israel's most porous frontier and is marked only in certain sections by a regular fence lacking electronic sensors. The section being sealed off is used frequently by drug smugglers and refugees to enter Israel.

IDF sources said engineering units from the Southern Command's 80th Division have been constructing the barrier and reinforcing existing IDF positions in the area since Operation Cast Lead earlier this year. The sources added that with tightened security along the Gaza border fence, there was concern that Hamas and Islamic Jihad terrorists would step up their efforts to cross into the Sinai Desert and then traverse the porous border with Israel.

In addition, there has been concern that other terrorists, including members of Hizbullah cells believed to be in the Sinai, would also try to use this section of the frontier to cross into Israel. "The border with Gaza is basically hermetically sealed," a defense official explained Tuesday. "That is why we are concerned that the terrorists will try to infiltrate via the Egyptian border."

A fence along the frontier was first proposed after the disengagement from Gaza in the summer of 2005. With Israel out of the area and deployed tightly along the Gaza border, terror groups decided that the only way to attack Israel was with Kassam rockets - launched at the western Negev - and by sending terrorists to Israel via the Sinai. As a result, security officials began warning of the creation of a "terror triangle" connecting the Gaza Strip, Egypt and Israel.
Posted by: ryuge || 05/13/2009 03:31 || Comments || Link || E-Mail|| [336078 views] Top|| File under:
Israeli FM still not welcome in Egypt: Mubarak
[Al Arabiya Latest] gyptian President Hosni Mubarak said on Tuesday that Avigdor Lieberman, Israel's firebrand foreign minister, is still not welcome in Egypt, according to remarks reported by the official MENA news agency.

When asked whether Lieberman would visit Egypt after Israeli Prime Minister Benjamin Netanyahu, Mubarak said, "No," the agency reported on an interview the Egyptian president gave in Arabic to Israeli television.

Mubarak and Netanyahu met on Monday in the Egyptian Red Sea resort of Sharm el-Sheikh to take stock of the Middle East peace process. "I deal with Netanyahu, I don't deal with Lieberman," Mubarak reportedly told the interviewer.
Posted by: Fred || 05/13/2009 00:00 || Comments || Link || E-Mail|| [336098 views] Top|| File under: Palestinian Authority
Hamas puts heavy tolls on NGOs, radio stations
[Jerusalem Post Middle East] Several NGOs, including radio stations, are facing closure after the Hamas government in the Gaza Strip decided to impose high fees and new conditions for renewing their licenses.

Human rights organizations in the Gaza Strip on Sunday sent a letter of protest to Hamas Prime Minister Ismail Haniyeh urging him to cancel the new measures.

Last week the Hamas-controlled Communications Ministry sent letters to the owners of radio stations in the Gaza Strip asking them to pay nearly 10,000 Jordanian dinars (about $14,000) as an annual fee for licenses.

In addition, the Hamas government has asked dozens of non-profit institutions to make public statements about the sources of their funding and the financial status of their employees. These institutions have also been asked to pay new taxes to the Hamas government.

The measures are seen by human rights activists in Gaza as an attempt to take control over the international organizations and maintain a tight grip over the local media.

Khalil Abu Shamalah, director of the Addamer rights organization, accused the Hamas government of working to undermine civil society in the Gaza Strip by targeting the NGOs and media. He said that he and his colleagues were surprised by the new measures which, if they remained unchanged, would result in the closure of dozens of institutions and the firing of hundreds of employees.

"These are vital and necessary organizations that the [Hamas] government should have facilitated their work and not impose high fees and astonishing new conditions on them," Abu Shamalah said. "We were expecting this government to exempt organizations and companies operating in the Gaza Strip from paying taxes and fees because they survived the last war [Operation Cast Lead]."

Referring to the timing of the new measures, Abu Shamalah asked in his letter to Haniyeh: "We don't understand what's new in the Gaza Strip. Has the siege been lifted? Have tens of thousands of workers gone back to work? Have we started exporting goods through the official border crossings? Wasn't it better if the government had provided these institutions with financial aid instead of chasing them only a few months after the fierce war?"

The Hamas measures have thus far affected six local radio stations whose owners announced on Sunday that they would go off the air if the Hamas government insisted on collecting heavy fees from them.

According to the owners, the Hamas ministry informed them that their licenses would not be renewed unless each station paid about 10,000 Jordanian dinars.

One of the station owners said he saw no reason why he and his colleagues should pay high fees to Hamas at a time when its ministry was not providing them with any of the services as required by law.

A journalist in the Gaza Strip said the goal was to force non-Hamas stations off the air so they could be replaced by Hamas-controlled broadcasters.

Yusef al-Mansi, communications minister in the Hamas government, defended his ministry's decision to collect the fees. He pointed out that most of the stations were established during the era of the Palestinian Authority, "when anarchy and lawlessness" prevailed in Gaza, and as such were not even operating in accordance with the law.

The minister rejected the radio stations' argument that they should not pay license fees and taxes "because we are part of the resistance against the Israeli occupation."

The new measures were needed to end the state of anarchy that had spread to the media and other fields in the Gaza Strip over the past 15 years, he said.
Posted by: Fred || 05/13/2009 00:00 || Comments || Link || E-Mail|| [336070 views] Top|| File under: Hamas
Who's in the News
44
[untagged]
8
TTP
5
Govt of Pakistan
3
al-Qaeda in North Africa
2
al-Qaeda
2
al-Qaeda in Pakistan
2
Hamas
1
al-Shabaab
1
Iraqi Insurgency
1
Palestinian Authority
1
Taliban
1
Govt of Iran
Bookmark
E-Mail Me
The Classics
The O Club
Rantburg Store
The Bloids
The Never-ending Story
Thugburg
Gulf War I
The Way We Were
Bio
Merry-Go-Blog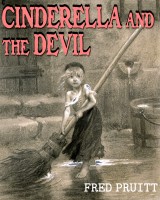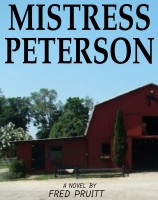 On Sale now!


A multi-volume chronology and reference guide set detailing three years of the Mexican Drug War between 2010 and 2012.

Rantburg.com and borderlandbeat.com correspondent and author Chris Covert presents his first non-fiction work detailing the drug and gang related violence in Mexico.

Chris gives us Mexican press dispatches of drug and gang war violence over three years, presented in a multi volume set intended to chronicle the death, violence and mayhem which has dominated Mexico for six years.
Click here for more information


Meet the Mods
In no particular order...


Steve White
Seafarious
tu3031
badanov
sherry
ryuge
GolfBravoUSMC
Bright Pebbles
trailing wife
Gloria
Fred
Besoeker
Glenmore
Frank G
3dc
Skidmark



Better than the average link...



Rantburg was assembled from recycled algorithms in the United States of America. No trees were destroyed in the production of this weblog. We did hurt some, though. Sorry.
44.192.115.114

Help keep the Burg running! Paypal: