Afghanistan
India suspends aid programmes in Afghanistan, businessmen slash staff
KABUL: India has suspended medical aid and teaching programmes in Afghanistan, where Indian businesses and charities are slashing staff over fears they are increasingly targeted by militants.

Kabul-based Indians believe they were the specific targets of three recent attacks in the Afghan capital, including a February 26 bomb and gun assault on a guest house that killed 17 people, among them seven Indians.

Indian charity Self-Employed Women's Association (SEWA), which promoted economic independence for Afghan women, said it had pulled all staff from Afghanistan.

"At the moment there is no one on behalf of SEWA in Kabul because after the 26 February disaster we were advised to come back (to India)," said SEWA's Afghanistan coordinator Pratibha Pandiya.

Indian officials said a December 15 suicide car bombing that killed eight people also targeted Indians, although former Afghan first vice president Ahmad Zia Massoud had a home in the same street.

The manager of an IT company that many Indians believe was the target, said his Indian staff had since halved to 11.

"We cannot stop people from leaving and we cannot guarantee anyone's safety," the manager, also an Indian, said on condition of anonymity and asking that his company also not be named.

"Our office and residences are like fortresses," he said, adding that extra security promised by the Afghan government had yet to materialise.

Indians in Kabul said they see themselves as victims of a struggle with Pakistan for influence in Afghanistan, which is fuelling attacks on Indian interests in the country.

The Indian embassy was hit on October 8 last year, with the deaths of 17 people, and on July 7, 2008 when more than 60 people were killed.

The Pakistan government denies supporting militants, pointing to its own fight against the Taliban, and says it is committed to peace in Afghanistan.

Since a US-led invasion ended the Taliban's 1996-2001 regime, India has committed 1.2 billion dollars to Afghanistan, mainly aid for social services including health and education, making it one of the biggest regional donors.

The two countries are historically close and many urban Afghans speak Hindi and Urdu learned watching Bollywood movies.

About 4,000 Indians are building roads, sanitation projects and power lines in the volatile country. India is building the new Afghan parliament.

Doctors were also recruited from the Indian military for India's medical mission (IMM) to Afghanistan, which focused on five cities, providing free treatment and medicine for 30,000 Afghans each month, an embassy official said.

The IMM had been temporarily suspended, he said, as those members of the 11-man team who survived the attack were repatriated for treatment.

"The IMM in Kabul was temporarily suspended from February 26 when a doctor got killed and others seriously injured in the attack and were flown to Delhi by a special plane," he said.

Under the IMM, 25 doctors and paramedics were based in Kabul, Herat, Kandahar, Jalalabd and Mazar-I-Sharif.

The head of the Indira Gandhi Children's Hospital in Kabul, run by IMM, said sick Afghan children were the main victims of the militant attacks on Indians.

"The attack has done nothing but deprive people coming from far provinces of free treatment and medicine," said Noorulhaq Yousufzai.

English-teaching programmes had been also suspended, the embassy official said, as two of three Indian teachers staying at the Aria guesthouse died as a result of the February 26 attack.

India brings in hundreds of Afghans on scholarships each year.

Another Indian official, also speaking anonymously, said Pakistani militants had been caught casing diplomatic residences before the February 26 attack.

"The professional manner of the planning, the fact that the Taliban did not know about it for three or four hours, that the attackers were speaking Urdu -- all these things make us conclude it was Lashkar-e-Taiba (LeT)," he said.

LeT was also blamed for the Mumbai attacks in late 2008, although it denied any involvement in that assault or the February Kabul bombing.
Posted by: john frum || 03/31/2010 06:23 || Comments || Link || E-Mail|| [6510 views] Top|| File under:
Kandahar Offensive in Two Months
[Quqnoos] The US-led forces in Afghanistan will launch a major operation in Kandahar in June, military officials said. A US military source was quoted by Reuters as saying the goal was to clear the city from Taliban forces before the month of Ramadan begins in August.

The Kandahar operation was said as the next step of an ongoing massive operation in the neighbouring Helmand province, targeting key Taliban strongholds in Marjah and Nad Ali districts.

The officials - who spoke on condition of anonymity - said some 10,000 troops would be involved in the main thrust of the operation. They told Reuters news agency it would include a militant "clearing" phase from June to August, followed by a smaller "secure and deliver government" phase that is expected to last at least until mid-October.

The operation in Kandahar will begin as extra US forces will arrive on the ground. Some 6,000 of the 30,000 additional forces assigned have already arrived.

US officials had previously disclosed plans for the operation in Kandahar - the birthplace of the Taliban - but had not said when it might happen. US Defence Secretary Robert Gates also reviewed the planning.

Posted by: Fred || 03/31/2010 00:00 || Comments || Link || E-Mail|| [6482 views] Top|| File under: Taliban
Africa Horn
Sudans Bashir threatens southern referendum
[Al Arabiya Latest] Sudan's president warned former southern rebels on Monday that if they refused to take part in April's elections, a southern referendum on secession would not happen.

"If the Sudan People's Liberation Movement (SPLM) refuses to hold elections then we will refuse to hold the referendum," he said during a campaign speech in Khartoum.

April's first multi-party elections in 24 years and the January 2011 southern referendum on independence are key elements of a 2005 peace deal between the SPLM and Bashir's National Congress Party (NCP).

But the opposition, including the SPLM, says the elections cannot be free and fair. Bashir's warning is a clear message to the SPLM to distance itself from the opposition, some of whom have threatened to boycott April's vote.

"We will not accept a delay to the elections not even for one day," Bashir said. Last week he threatened to expel international observers who asked for any delay to the presidential and legislative polls due to start on April 11.

The only international long-term observer mission, the Carter Center, had said a short delay may be necessary because of logistical problems including hundreds of thousands of missing names from the electoral register.

The opposition want the polls delayed until November. They cite a continued conflict in Darfur and unresolved complaints of electoral irregularities.

The north-south civil war that began in 1983 claimed an estimated 2 million lives and destabilized much of east Africa. Most analysts believe the south will vote for independence in 2011.

In a further sign of the deterioration in relations between the northern and southern authorities, who formed a coalition government in 2005, a rare meeting of the presidency scheduled for Tuesday in Khartoum was abruptly cancelled.

"There was no agreement on the agenda to be raised to the presidency," Abdallah Masar, an advisor to Bashir, told Reuters late on Monday.

"There are differences over the elections -- the NCP says the elections must happen on time," he added.

When relations between the north-south partners hit a wall, the presidency usually meets and resolves the differences. The decision to cancel the meeting indicates how far apart their positions are less than two weeks ahead of the polls.


Posted by: Fred || 03/31/2010 00:00 || Comments || Link || E-Mail|| [6504 views] Top|| File under: Govt of Sudan
Caribbean-Latin America
Bishops urge Chávez to stop silencing dissenters
Leaders of the Venezuelan Bishops's Conference (CEV) urged authorities to resist "the temptation of using power to favor some people over others, to restrict freedom of opinion and silence dissenters."


Bless the bishops but it's going to take more than this ...


In a press release issued on the occasion of the Holy Week, the bishops of Maracaibo, Mérida, Coro and the Auxiliary Bishop of Caracas, Monsignors Ubaldo Santana, Baltazar Porras, Roberto Lückert and Jesús González de Zárate, respectively, urged Venezuelan authorities to respect human rights and take the relevant steps to promote tolerance and coexistence among all Venezuelans.

The request made by the bishops comes a few days after Oswaldo Álvarez Paz, a former presidential candidate and former governor of the state of Zulia, and Guillermo Zuloaga, the President of TV news channel Globovisión, were arrested for having expressed their views against Venezuelan President Hugo Chávez.

The leaders of the CEV echoed in their statement the remarks previously made by the Metropolitan Bishop of Caracas, Cardinal Jorge Urosa Savino, with regard to the threats posed to the Catholic faith, including secularism, superstition, santeria, sex scandals in which priests have been involved and "growing anti-religious spirit spread by the Marxist atheist doctrine."

In the document, Santana, Porras, Lückert and González asked Venezuelan people to pray for the Providence to "send the desired rain (on our territory) (...) to put an end to the prolonged drought that is affecting our country."
Posted by: Steve White || 03/31/2010 00:00 || Comments || Link || E-Mail|| [6485 views] Top|| File under:
Caucasus/Russia/Central Asia
Putin orders Moscow bombers "scraped from sewers"
MOSCOW (Reuters) – Prime Minister Vladimir Putin Tuesday said the culprits behind twin suicide bombings that killed 39 people in Moscow's metro must be scraped "from the bottom of the sewers" and exposed.


Hard to beat a mad Russian when it comes to imagery.


The tough talk came a day after the deadliest attack on the Russian capital in six years fueled fears of a broader offensive by rebels based in the North Caucasus and underscored the Kremlin's failure to keep militants in check.

Putin told a meeting on transport security that surveillance cameras could not prevent terrorist attacks but might help police identify their organizers.

"In this case, we know they're lying low, but it's a matter of honor for law enforcement bodies to scrape them from the bottom of the sewers and into the daylight," he said.

The colorful language fit Putin's tough image.

In 1999, as he led Moscow into a war against Chechen separatists that sealed his rise to power, he vowed to pursue terrorists everywhere and "rub them out in the outhouse."

Moscow observed a day of mourning Tuesday for the victims of the blasts, which authorities said were set off by female suicide bombers linked to the North Caucasus -- a string of heavily Muslim provinces that includes Chechnya.

Flags flew at half-mast and somber Muscovites -- some sobbing, some crossing themselves -- laid flowers and lit candles at the stations hit by Monday's rush-hour blasts.

Grieving relatives identified victims at central Moscow's Morgue Number Two.

Eyes brimming with tears, an elderly man said his son usually drove to work but had his license confiscated recently.

"So he went by metro and he died," said the man, who identified himself as Vladimir Petrovich, giving his patronymic but not his last name.

PRICKLY PROBLEM

In less earthy terms than Putin, who steered him into the presidency in 2008 and is seen as the dominant partner in Russia's ruling tandem, Medvedev also vowed justice.

"We have destroyed terrorists and will destroy them," he said in televised remarks at a meeting on civil rights.

But he accentuated the hurdles the Kremlin faces in uprooting an Islamic insurgency in the North Caucasus, saying the government must tread carefully in the turbulent region and tackle the root causes.

"People want a normal human life no matter where they live -- in central Russia, the Caucasus or somewhere else," he said. "It's up to federal authorities and the authorities in the Caucasus region to create these conditions."

The war Putin launched in 1999 drove separatists from power in Chechnya, but simmering violence has escalated in the past two years in Chechnya and neighboring Dagestan and Ingushetia.

Rights groups contend that poverty, corruption and abuse of power is fuelling the insurgency.

NERVOUS MOSCOW

In recent years, attacks had been largely limited to the North Caucasus.

With police patrols increased Tuesday, commuters warily entered Moscow's metro system the morning after the blasts on packed trains at the central Lubyanka and Park Kultury stations.

"When I was riding the metro in today, somebody's electronic watch started beeping and I thought, "That's it," said Katya Vankova, a business student.

Memorials were set up at both stations. At Park Kultury, people left red carnations and tied white ribbons to a stand on the platform close to where the bomb went off.

A young woman died of her injuries Tuesday, bringing the death toll to 39, Andrei Seltsovsky, the chief of Moscow's health department, said on state-run Rossiya 24 television.

He said 71 other people were still in hospital, five of them in critical condition. Officials said the bombs that caused the carnage were packed with bolts and iron rods.
Posted by: gorb || 03/31/2010 01:31 || Comments || Link || E-Mail|| [6483 views] Top|| File under:
Fear of anti-Muslim backlash after Russia bombs
Well that didn't take long...


[Al Arabiya Latest] Nargiza, a 17-year old daughter of a half-Armenian janitor mother, was beaten up by enraged Muscovites as their anger over Monday's metro bombings linked to Caucasus militants boiled over into blind prejudice.

"She was beaten up in the street, her hair torn, face injured, her clothes torn, "said Galina Kozhevnikova of Moscow-based Sova Centre, a rights centre that tracks hate crimes, citing an acquaintance who witnessed the incident.

The girl — assumed to be Muslim because of her darkish skin — became an unfortunate victim of a spike in anti-Islamic sentiments stirred up by the twin bombings that claimed the lives of 39 people, Kozhevnikova told AFP. "They stood there, recorded on phones and yelled: go on, finish off a shahid," said the account posted by the witness, who was not named, on LiveJournal, one of Russia's top online communities.

Many Russians refer to suicide bombers as "shahids," the word meaning "martyrs" throughout the Muslim world.

The country's FSB security service has linked the attacks to residents of Russia's volatile North Caucasus, a largely Muslim region.

Kozhevnikova said the girl has temporarily left the city and was out of reach. "Everyone is in shock," she said.

In a similar incident, several men and women beat up two women wearing headscarves on the metro Monday afternoon, yanking them off their seats and throwing them out of the train, popular radio Ekho of Moscow reported, citing an unidentified witness.

The witness said no-one had called police and other passengers just looked on. A spokesman for the Moscow metro police told AFP no such incident had been registered.

In a country where anti-immigrant sentiments are already running high, such incidents are to be feared after the attacks, the deadliest since 2004 when similar metro blasts killed 41, say hate crime experts.

Kozhevnikova, whose centre has recorded several separate incidents since Monday, estimated that there could have been at least 10 such attacks in Moscow as more went unrecorded. But they will remain isolated incidents unless authorities and media choose to whip up anti-immigrant hysteria, analysts say.

"As I see it, the real danger is that such incidents could be used by politicians," said Leokadia Drobizheva, head of the Research Centre for Inter ethnic Relations at the Russian Academy of Sciences.
Posted by: Fred || 03/31/2010 00:00 || Comments || Link || E-Mail|| [6484 views] Top|| File under: Chechen Republic of Ichkeria
China-Japan-Koreas
Highest-ranking N. Korean defector plans to visit U.S.
SEOUL, March 30 (Yonhap) -- The highest-ranking North Korean official ever to defect to South Korea plans to visit the United States soon in his first trip to the country since Seoul decided in 2008 to allow him to travel abroad freely, a government source said Tuesday.

Hwang Jang-yop, a vocal critic of his former communist nation, served as chairman of the Supreme People's Assembly and secretary of the ruling Workers' Party before defecting to South Korea in 1997. He has since been allowed only once to travel to the U.S. because the previous liberal governments in Seoul feared Hwang's criticism of North Korea could complicate their relations with Pyongyang.

But the conservative government of Lee Myung-bak that came to power in early 2008 with a tougher stance on North Korea lifted the restrictions, months after a Supreme Court ruling against them.

"I believe (Hwang's) visit to the U.S. is imminent," the source said Tuesday without saying exactly when the trip will take place or what the 88-year-old will do in the U.S.

In his previous trip to the U.S. in 2003, Hwang testified before a Congressional hearing, prompting Pyongyang to denounce him as "human scum."

The planned trip comes after Japanese media reported Hwang may visit Tokyo next month to speak at a parliamentary hearing on the abduction of Japanese nationals and others by the North decades ago.

Hwang rarely discloses his whereabouts for fear over his security and lives under police protection. A South Korean man was sentenced to a jail term in 2006 for making a death threat against him.
Posted by: Steve White || 03/31/2010 00:00 || Comments || Link || E-Mail|| [6508 views] Top|| File under:
N. Korea 'Runs Naval Suicide Squads'
Former North Korean soldiers who defected to South Korea on Monday claimed "underwater suicide squads" may have been responsible for the mysterious sinking of a South Korean naval vessel on Friday.

They are similar to the underwater demolition teams operated by the South Korean Navy, the defectors claimed. Recruited from the cream among North Korea's naval commandos, members of the teams are treated well but undergo brutal training.

According to one high-ranking North Korean defector, the North formed suicide attack squads in each branch of the military after the country's leader Kim Jong-il said during the U.S.-led invasion of Iraq in 2003 that no military in the world can defeat an army that can carry out suicide bombings.

The suicide attack squads are known as the "invincibles" in the Air Force, "bombs" in the Army and "human torpedoes" in the Navy. North Korea is said to place special emphasis on the naval squads. It operates a brigade of suicide attack squads in its East Sea and West Sea fleets and they are considered key to overcoming North Korea's inferior conventional military power.

One former North Korean sailor who defected to South Korea said the suicide squads have many semi-submersible vessels that can carry two bombers and either two torpedoes or two floating mines. In areas like the West Sea where the underwater current is fast, the suicide bombers train with mines rather than torpedoes.

One defector who served in North Korea's intelligence service, said, "Following the first naval battle in 1999, North Korea realized that it cannot defeat the South Korean Navy by conventional means and began studying unconventional methods." The best method is said to be the use of "acoustic mines" carried by small, semi-submersibles that travel at speeds of less than 2 km/h. The craft could be detected by South Korean sonar if they travel any faster. If the underwater squads returned after placing the mines on the hull of a ship, it would be very difficult to find evidence of the attack.
Posted by: Steve White || 03/31/2010 00:00 || Comments || Link || E-Mail|| [6510 views] Top|| File under:
Europe
French government told to limit burka ban
[Al Arabiya Latest] France's top administrative body advised the government Tuesday against slapping a complete ban on the full Islamic veil but suggested outlawing the burka in some places for security reasons.

President Nicolas Sarkozy's government is planning to present a bill to parliament in the coming weeks to restrict Muslim women from wearing full-face veils such as the niqab or burka.

State Council Prime Minister Francois Fillon asked the State Council in January for a legal opinion before drafting the bill that he said would ban the burka in as many places as possible.

But in its report, the council warned that a blanket ban would likely not stand up to a court challenge and that there were no legal grounds for it.

The council said however that the government could invoke security and public order to require that faces be uncovered in public venues such as courts, schools, hospitals and during university exams, for example.

"It appears to the State Council that a general and absolute ban on the full veil as such can have no uncontestable judicial basis," the council said in a report to Fillon.

"That said, for reasons of security and to combat fraud and furthermore because of the requirements of some public services it would be justified to require that faces be uncovered in some places or for some procedures."

Specific places not defined
The council however did not spell out the specific places where the ban could be enforced and suggested that local prefects who represent the state in French departments could issue directives.

For reasons of public order, a ban on covered faces could apply to banks, international conferences, sporting events and places where large crowds gather, said Jean-Marc Sauve, the council's vice president.

"We are facing a very disparate and unclear situation," said Sauve, adding that lawmakers would have to decide themselves how far they wanted to go in making uncovered faces a rule.

Muslim women who insist on covering themselves in violation of the law should be spared from paying a fine and instead be referred for counseling to a women's rights association, the council said.

Following the report, the government is expected to press ahead quickly with legislation, which would affect the estimated 1,900 Muslim women in France who are currently veiled for religious reasons.

Sarkozy has declared the burka "not welcome" in secular France and is in favor of legislation to outlaw it, although he has also warned against stigmatizing Muslims.

Home to Europe's biggest Muslim minority estimated at between five and six million, France has been debating a ban on the veil, with supporters arguing it is a sign of creeping fundamentalism that must not be allowed to take hold.

A parliament report in January called for a burka ban in all schools, hospitals, government offices and public transport.


Posted by: Fred || 03/31/2010 00:00 || Comments || Link || E-Mail|| [6484 views] Top|| File under:
India-Pakistan
Agents free diplomat kidnapped in Pakistan
Iran said Tuesday its intelligence agents mounted a "complicated" cross-border mission and freed a diplomat kidnapped in 2008 in northwestern Pakistan.

Intelligence Minister Heidar Moslehi said Iran had asked Pakistan to free Heshmatollah Attarzadeh, but after it failed to do the job, Tehran stepped in.

However a senior Pakistani security official said Pakistani intelligence did help in the rescue. The official spoke on condition of anonymity because of the sensitivity of the matter.

Another Pakistani official, Governor of North West Frontier Province Owais Ahmed Ghani, said Afghan officials helped recover Attarzadeh.

Iran is mostly Shiite and is regularly denounced by the fiercely Sunni al-Qaida and Taliban operating along the Afghan-Pakistan border.

Hardline Sunnis consider Shiites to be heretics and often call for attacks against them.
Posted by: tipper || 03/31/2010 11:13 || Comments || Link || E-Mail|| [6486 views] Top|| File under:
Pakistani MPs abandon US visit over body scanning
[Iran Press TV Latest] Pakistani lawmakers belonging to different political parties have refused to visit the United States amid a row over body scanning at American airports.

A senior member of the Pakistani Parliament told Press TV on condition of anonymity that 18 lawmakers had rejected official invitation extended by the US embassy in Islamabad. The lawmakers say they would not visit the US until their exemption from scanning at US airports.


Well, I'll guess we'll see you in...never.


Earlier this month, a six-member Pakistani parliamentary delegation, protesting full body scanning in Washington, cut short their official US visit immediately to return home.

The US state department had invited them to Washington to discuss security in the troubled tribal regions of Pakistan.

Pakistan's foreign minister Shah Mehmood Qureshi says he had raised the issue with US authorities during his recent visit to Washington.

The X-ray machines show naked images of passengers.

Under the new rules, citizens from Pakistan, Afghanistan, Algeria, Lebanon, Libya, Iraq, Nigeria, Saudi Arabia, Somalia and Yemen must receive an extra check of their body and carry-on bags before boarding a plane.
Posted by: Fred || 03/31/2010 00:00 || Comments || Link || E-Mail|| [6483 views] Top|| File under: Govt of Pakistan
UN Bhutto assassination inquiry report delayed
31 March 2010 UNITED NATIONS - Delivery of a U.N. report on the assassination of former Pakistani Prime Minister Benazir Bhutto has been delayed by over two weeks at the urgent request of Pakistan, the United Nations said on Tuesday.


Never saw that coming, did you ...


The report follows a nine-month inquiry by a three-person U.N. panel and was due to be presented on Tuesday to Secretary-General Ban Ki-moon. But Pakistani President Asif Ali Zardari, Bhutto's widower, requested a delay until April 15, U.N. spokesman Martin Nesirky said. Nesirky gave no reason for the Pakistani request, which he said had arrived overnight.

In Islamabad, Pakistan's information minister said his country had asked for the delay so that the panel could get input from two former heads of state, who he said had warned Bhutto there could be a threat to her life. The two heads of state, whom he declined to name, "could be helpful to the commission in finding who was behind her assassination,' the minister, Qamar Zaman Kaira, told Reuters.


Perv and who else?


The panel, headed by Chile's U.N. Ambassador Heraldo Munoz, looked into the circumstances surrounding the attack that killed Bhutto after an election campaign rally in Rawalpindi city on Dec. 27, 2007.

"The Secretary-General has accepted an urgent request by the President of Pakistan to delay the presentation of the report ... until 15 April 2010,' Nesirky told reporters. But he said the panel had told Ban "that, as of today, all relevant facts and circumstances have been explored, and the report is now complete and ready to be delivered.'

Although Nesirky said Ban would not have accepted the Pakistani request without good reason, he suggested there could now be no change to the report. "My understanding is, and the guidance that I have is, that this is complete, it's done, it's not to be added to,' he said.


No, of course not. Mind if we see it now?


Neither Ban nor the Pakistani government had seen the report, Nesirky said. The U.N. chief set up the panel in July at the request of Pakistan's coalition government, led by Bhutto's Pakistan People's Party.

The previous government, headed by allies of former president and army chief Pervez Musharraf, blamed then Pakistani Taliban leader and al Qaeda ally Baitullah Mehsud for Bhutto's murder. Mehsud was killed in a U.S. drone strike last August.

The panel, whose original six-month mandate had already been extended by three months because of the scale of its task, is not expected to name suspected culprits.

Any criminal investigation will be up to Pakistani authorities, but Munoz has said the commission's findings could complement government efforts.


Then again it could filed safely away ...


A U.N. spokeswoman in Islamabad said a U.N. office there had been closed for three days due to security fears in connection with the release of the report.

Despite the accusations against Mehsud, conspiracy theories have abounded in Pakistan over who was behind the suicide gun-and-bomb attack on Bhutto just weeks after she returned from self-imposed exile.

She was mistrusted by just about everyone sections of the Pakistani military and security establishment and speculation has lingered that she was the victim of a plot by allies of Musharraf who did not want her to come to power.
Posted by: Steve White || 03/31/2010 00:00 || Comments || Link || E-Mail|| [6489 views] Top|| File under:
Iraq
Sadrists organise referendum to name Iraq PM
31 March 2010 BAGHDAD - The movement loyal to Moqtada al-Sadr, which has emerged as a kingmaker in the aftermath of elections, will organise a vote to see who its supporters want to be Iraq's next leader, it said Tuesday.


Mookie looks to be the big power broker ...


"We will conduct a consultation on Friday to find out which candidate the people want... from five proposed candidates,' Ali al-Anbari, a spokesman for the radical Shiite cleric's bloc, told AFP.

Among the five names that will be put forward are sitting Prime Minister Nuri al-Maliki and his main rival, secular former premier Iyad Allawi. Allawi's Iraqiya bloc finished first in Iraq's March 7 parliamentary elections with 91 seats in the 325-member Council of Representatives, two more than Maliki's State of Law Alliance.

The three other candidates that will be put forward are former prime minister Ibrahim al-Jaafari, current Shiite Vice-President Adel Abdel Mahdi, and Jaafar al-Sadr, the son of Mohammed Baqr Sadr, an ayatollah assassinated by Saddam Hussein in 1980 who founded Maliki's Islamic Dawa Party.

The Sadrist movement performed well in the elections, finishing at the head of the Iraqi National Alliance (INA), a coalition led by Shiite religious groups, which finished third nationwide with 70 seats. Its success has given it strong bargaining power as Iraq's various political groups negotiate to form a 163-seat coalition and thus form a government, a process that is expected to take several months.
Posted by: Steve White || 03/31/2010 00:00 || Comments || Link || E-Mail|| [6471 views] Top|| File under:
50 Baathists in Wassit announce no ties to party
WASSIT / Aswat al-Iraq: Around 50 high-ranking members of the dissolved Baath Party in Waasit province announced that they have no ties to the dissolved party, a local security source said on Tuesday.


"Nope, nope, not us, it was someone else, check out the guys in Tikrit ..."


"They signed documents that prove they have no ties to the Baath Party,' the source told Aswat al-Iraq news agency.
If you can't believe a Ba'athist, who can you believe?
He said that they received official invitations from the National Security Directorate in Wassit to sign these documents.
Posted by: Steve White || 03/31/2010 00:00 || Comments || Link || E-Mail|| [6474 views] Top|| File under:
Israel-Palestine-Jordan
Hamas reveals Friday attack video
Hamas released on Wednesday video footage of a fire exchange that took place last Friday, and in which two IDF soldiers were killed. The group claimed its sentry unit filmed the clashes. The video shows IDF infantry retreating and Israeli tanks entering the Strip to assist the wounded. It was published on the Pal Times Website.

On Friday, IDF Maj. Eliraz Peretz, deputy commander of the Golani Brigade's 12th Battalion and St.-Sgt. Ilan Sviatkovsky were killed when they tackled Palestinian gunmen who were earlier seen planting explosives along the Gaza-Israel border fence.

Click here to watch video

Peretz led a force into Gaza to tackle the people who were spotted laying the explosive devices and during the ensuing fire exchange, a grenade in Peretz's vest was hit by a bullet and exploded, killing him and wounding two of his soldiers. Sviatkovsky was then shot and killed as well.

Both of the Palestinian gunmen were killed.

Two hours later, a tank unit spotted another two Palestinians placing bombs along the border, and killed them.

The IDF said its men were not drawn into a prepared ambush; however, the Hamas claim that the soldiers fell into a Palestinian trap seems to receive credence by the fact that Hamas cameramen were on hand to film the event.
Posted by: tipper || 03/31/2010 11:34 || Comments || Link || E-Mail|| [6479 views] Top|| File under:
US officials say they are not pushing east J'lem resolution
White House plays down reports that Obama "punished" Netanyahu by keeping their talks private; Senator John Kerry heads to region to look into restarting Israel-Syria diplomatic process.


Of course, that being Obama


...The BBC, quoting a US official, reported Sunday that the US might abstain on a possible Security Council measure concerning Israeli construction in east Jerusalem.
Posted by: g(r)omgoru || 03/31/2010 00:00 || Comments || Link || E-Mail|| [6475 views] Top|| File under:
Olde Tyme Religion
Muslim scholars recast jihadists' favorite fatwa
Prominent Muslim scholars have recast a famous medieval fatwa on jihad, arguing the religious edict radical Islamists often cite to justify killing cannot be used in a globalized world that respects faith and civil rights.

A conference in Mardin in southeastern Turkey declared the fatwa by 14th century scholar Ibn Taymiyya rules out militant violence and the medieval Muslim division of the world into a "house of Islam" and "house of unbelief" no longer applies. Osama bin Laden has quoted Ibn Taymiyya's "Mardin fatwa" repeatedly in his calls for Muslims to overthrow the Saudi monarchy and wage jihad against the United States.

Referring to that historic document, the weekend conference said: "Anyone who seeks support from this fatwa for killing Muslims or non-Muslims has erred in his interpretation.

"It is not for a Muslim individual or a Muslim group to announce and declare war or engage in combative jihad ... on their own," said the declaration issued Sunday in Arabic and later provided to Reuters in English.

The declaration is the latest bid by mainstream scholars to use age-old Muslim texts to refute current-day religious arguments by Islamist groups. A leading Pakistani scholar issued a 600-page fatwa against terrorism in London early this month. Another declaration in Dubai this month concerned peace in Somalia. Such fatwas may not convince militants, but could help keep undecided Muslims from supporting them, the scholars say.

The Mardin conference gathered 15 leading scholars from countries including Saudi Arabia, Turkey, India, Senegal, Kuwait, Iran, Morocco and Indonesia. Among them were Bosnian Grand Mufti Mustafa Ceric, Sheikh Abdullah bin Bayyah of Mauritania and Yemeni Sheikh Habib Ali al-Jifri.

Ibn Taymiyya's Mardin fatwa is a classic text for militants who say it allows Muslims to declare other Muslims infidels and wage war on them. The scholars said this view had to be seen in its historic context of medieval Mongol raids on Muslim lands.

But the scholars said it was actually about overcoming the old view of a world divided into Muslim and non-Muslim spheres and reinterpreting Islam in changing political situations. The emergence of civil states that guard religious, ethnic and national rights "has necessitated declaring the entire world a place of tolerance and peaceful co-existence between all religious, groups and factions," their declaration said.

Aref Ali Nayed, a Libyan who heads the Dubai theological think-tank Kalam Research and Media, told the conference the great Muslim empires of the past were not a model for a globalized world where borders were increasingly irrelevant. "We must not be obsessed with an Islam conceived of only geographically and politically," he said.

"Living in the diaspora is often more conducive to healthy and sincere Muslim living. Empires and carved-out 'Islamic states' often make us complacent."

Nayed said Muslims must also understand that "not all types of secularisms are anti-religious." The United States has stayed religious despite its separation of church and state, but some "French Revolution-like secularisms" were anti-religious.

The declaration ended with a call to Muslim scholars for more research to explain the context of medieval fatwas on public issues and show "what is hoped to be gained from a sound and correct understanding of their respective legacies."
Posted by: ryuge || 03/31/2010 07:09 || Comments || Link || E-Mail|| [6489 views] Top|| File under:
Syria-Lebanon-Iran
G8 ministers urge strong measures against Iran
[Al Arabiya Latest] Foreign ministers from the Group of Eight leading industrial nations will call on the international community to take "appropriate and strong steps" to show its resolve over Iran's nuclear activities, as they end their two-day meeting in Canada on Tuesday.

A draft of the final communique also said the G8 remained open to dialogue with Tehran, which denies widespread western charges that it is seeking to make atomic weapons.

The communique is the latest step in a campaign of pressure by many of the world's most powerful nations to force Iran to comply with demands from the U.N. Security Council and cooperate with the International Atomic Energy Agency.

"Iran's continued noncompliance with its United Nations Security Council and IAEA obligations regarding its nuclear program is of serious concern to G8 ministers," said the final communique.

"Ministers agreed to remain open to dialogue and also reaffirmed the need for the international community to take appropriate and strong steps to demonstrate ... resolve to uphold the international nuclear nonproliferation regime."

The draft did not mention the word "sanctions."

The three Western members of the Security Council -- the United States, France and Britain -- along with Germany have been pushing hard for a new round of sanctions against Iran.

Russia has been less enthusiastic but has recently signaled it may come on board. But China, which enjoys close economic links to Iran, has repeatedly said that the world needs more time to find a diplomatic solution to the standoff.


Posted by: Fred || 03/31/2010 00:00 || Comments || Link || E-Mail|| [6483 views] Top|| File under: Govt of Iran
Sarkozy wants very strong sanctions on Iran
[Iran Press TV Latest] In line with a Western push for further punitive measures against Iran, French President Nicolas Sarkozy calls for imposing "very, very strong" sanctions on Iran's financial and energy sectors.

Sarkozy, who is in his first White House visit since President Barack Obama took office more than a year ago, met with US House of Representatives Speaker Nancy Pelosi and Senator John Kerry on Tuesday.

Speaking after talks with the French leader in Washington, Democratic US Senator Kerry said President Sarkozy "wants to get moving on certain issues."

"He believes we have to take a very, very strong sanctions position, a very, very strong position both on finance as well as on energy," Kerry said.

The remarks come as the West has embarked on a campaign to slap fresh sanctions against Iran over its uranium enrichment program.

Iran, which is under three rounds of UN Security Council sanctions resolutions, has repeatedly declared that it will not give up its legitimate civil nuclear rights under Western pressure.

Posted by: Fred || 03/31/2010 00:00 || Comments || Link || E-Mail|| [6489 views] Top|| File under: Govt of Iran
IAEA chief opposes new Iran sanctions
UN nuclear watchdog chief Yukiya Amano says new sanctions against Iran would force agency inspectors have a more difficult job in resolving the impasse.

"As Iran quite often declares, they don't want to act under pressure," Amano told DPA.

Iran says its program is directed for the civilian applications of the nuclear technology. The West, however, accuses the country of using the program as a cover for developing atomic bombs.

The White House currently is pushing for further punitive measures against Iran, which is under three rounds of UN Security Council sanctions resolutions.

The International Atomic Energy Agency (IAEA) has monitored Iran's activities in the past few years, and says there is no evidence of diversion in the country's nuclear work.

However, the agency has asked Tehran to increase its cooperation to resolve the nuclear standoff. It also wants Iran to sign the Additional Protocol.

"For now, a part of the comprehensive safeguards agreement is not implemented," Amano said.

In 2003, Iran signed the protocol and adhered to it for over two years. However, world powers pushed forward and referred Iran's nuclear case to the UN Security Council, which led to the adaptation of sanctions against the country.

Subsequently, the Iranian Parliament did not approve the measure as, Foreign Minister Manouchehr Mottaki says, it "did not create any confidence" between Tehran and the West.

Posted by: Fred || 03/31/2010 00:00 || Comments || Link || E-Mail|| [6475 views] Top|| File under: Govt of Iran
'G8 open to dialogue with Iran'
The Group of Eight industrialized countries' foreign ministers say they are open to hold dialogue with Iran over the country's nuclear program.

The G8 ministers made the remark on Tuesday during a meeting on global security currently being held in Gatineau, a suburb of Quebec in Canada.

However, a draft of the G8 final communique said that the group is concerned by what it called Iran's 'non-compliance' with the United Nations resolutions.

The draft also called on the international community to take 'strong steps' to show its resolve over the Iranian nuclear program.

The three Western members of the UN Security Council, the United States, France and Britain, plus Germany, have been pushing for new sanctions against the Islamic Republic over its nuclear program by accusing Tehran of seeking nuclear weapons.

UN nuclear watchdog inspectors stationed in Iran, however, have not found anything to verify that claim.

The Iranian government has repeatedly declared that it will never relinquish the legitimate nuclear rights of the Iranian nation, no matter how much pressure the West imposes on the country.

Iran's nuclear program was launched in the 1950s with the help of the United States as part of the Atoms for Peace program.

After the 1979 Revolution, which toppled Iran's US-backed monarch Mohammad Reza Pahlavi, Western companies working on Iran's nuclear program refused to fulfill their obligations even though they had been paid in full.

Posted by: Fred || 03/31/2010 00:00 || Comments || Link || E-Mail|| [6484 views] Top|| File under: Govt of Iran
Terror Networks
Omar bin Laden speaks out
Omar bin Laden was being groomed as 'the chosen one' by his notorious father Osama. Now the favourite son has turned his back on jihadism. But is he really the agent of peace he claims to be?
Excerpted from a more extensive article by the author published in Rolling Stone magazine in January. It's quite interesting to view the two articles side by side, speculating on the reason for the elisions in the recent one.
Posted by: ryuge || 03/31/2010 07:05 || Comments || Link || E-Mail|| [6504 views] Top|| File under:
Who's in the News
58
[untagged]
5
Govt of Iran
3
TTP
2
Govt of Pakistan
2
al-Qaeda in North Africa
2
Chechen Republic of Ichkeria
1
Sipah-e-Sahaba Pakistan
1
Jamaat-e-Islami
1
Govt of Sudan
1
Taliban
1
al-Qaeda in Pakistan
Bookmark
E-Mail Me
The Classics
The O Club
Rantburg Store
The Bloids
The Never-ending Story
Thugburg
Gulf War I
The Way We Were
Bio
Merry-Go-Blog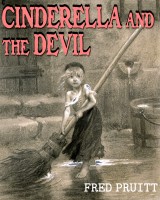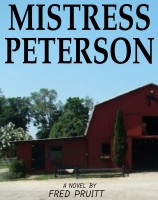 On Sale now!


A multi-volume chronology and reference guide set detailing three years of the Mexican Drug War between 2010 and 2012.

Rantburg.com and borderlandbeat.com correspondent and author Chris Covert presents his first non-fiction work detailing the drug and gang related violence in Mexico.

Chris gives us Mexican press dispatches of drug and gang war violence over three years, presented in a multi volume set intended to chronicle the death, violence and mayhem which has dominated Mexico for six years.
Click here for more information


Meet the Mods
In no particular order...


Steve White
Seafarious
Pappy
lotp
Scooter McGruder
john frum
tu3031
badanov
sherry
ryuge
GolfBravoUSMC
Bright Pebbles
trailing wife
Gloria
Fred
Besoeker
Glenmore
Frank G
3dc
Skidmark
Alaska Paul



Better than the average link...



Rantburg was assembled from recycled algorithms in the United States of America. No trees were destroyed in the production of this weblog. We did hurt some, though. Sorry.
3.238.180.255

Help keep the Burg running! Paypal: