Africa Horn
Somali Pirates Mistake French Naval Ship for Merchant... Again
Help Wanted: Pirate General Seaman, 1st Class. Must be able to shoot RPG or AK-47 while standing in quick-moving motorboat. Intelligence not required.

During the night of 19th April 2010, 400 nautical miles from the coast of Somalia, French replenishment ship SOMME came under attack from two skiffs with six pirates on board.

FS SOMME had been engaged in a support mission for the EU NAVFOR anti piracy operation Atalanta, replenishing her supplies, when she was attacked during the night of 19th April 2010. The pirates, mistaking the SOMMEs silhouette for that of a merchant vessel, opened fire on the French ship. FS SOMME responded with warning shots, causing the two pirate skiffs to flee. During their flight the two pirate skiffs were separated.

Whilst chasing one of the skiffs, FS SOMME detected another boat which turned out to be the pirate mother ship, the vessel which controls and resupplies the pirate skiffs. The mother ship was captured less than half an hour later with two pirates on board, and her fuel and pirate paraphanalia (weapons and grappling lines) were seized. The mother ship was destroyed and sank.

FS SOMME then gave chase to the skiff which was apprehended with a further 4 pirates on board. The skiff and the six pirates to now being held on board FS SOMME.

Note: FS SOMME was also attacked by pirates on 7 October 2009. The ships company then intercepted 5 pirates and their skiff.

EU NAVFOR Somalia — Operation ATALANTAs main tasks are to escort merchant vessels carrying humanitarian aid of the 'World Food Program (WFP) and vessels of 'African Union Mission for Somalia AMISOM, and to protect vulnerable ships in the Gulf of Aden and Indian Ocean and to deter and disrupt piracy. EUNAVFOR also monitors fishing activity off the coast of Somalia.
Posted by: tu3031 || 04/22/2010 00:14 || Comments || Link || E-Mail|| [6463 views] Top|| File under:
Caribbean-Latin America
60% Inc. in Drug-Smuggling Tunnels at U.S.-Mexican Border
(CNSNews.com) -- The number of tunnels being used to smuggle illegal drugs across the Southwestern border grew by more than half from 2008 to 2009, according to a March 25 report from the National Drug Intelligence Center.

In Fiscal Year (FY) 2009, U.S. Customs and Border Patrol (CBP) agents stationed along U.S.-Mexico border discovered 26 illegal tunnels -- a 60 percent increase over the 16 tunnels that authorities discovered in 2008.

Most of the subterranean routes were discovered in Arizona, with 20 found in the "Tucson Sector" -- a 262-mile long section of the border from the New Mexico state line to Yuma County, Ariz., the NDIC reported in its 2010 annual drug assessment.


A good thing Arizona has decided to take over their own border/illegal alien enforcement. This report gives them direction to aim their efforts beyond arresting illegals and their traffickers. I wonder what the local university geology and/or anthropology departments could contribute to the tunnel-finding effort, using their earth-penetrating radar equipment?

The NDIC assessment highlighted steps that the U.S. Customs and Border Protection (CBP) agency has taken to combat the proliferation of underground tunnels along the southwest border, which include interfering with groups or individuals attempting to build tunnels in the sewer system beneath Nogales, Ariz.

"In February 2009, CBP initiated a program designed to impede the construction of tunnels in Nogales's extensive drainage system. The initiative involved the construction of a 12-foot-deep steel and concrete underground wall that extends 100 yards along the border near the DeConcini POE (port of entry) in Nogales," the NDIC.


Twelve feet deep? Aren't the Egyptians going something like 60' deep along the Gaza border, with the help of the U.S. Army CoptsCorps of Engineers?

Tunnel passageways found under the California and Arizona border with Mexico undermine the "virtual fence," which are cameras and sensors being placed along the southwest border in an effort to deter illegal immigration and drug smuggling.


Several U.S. senators have recently challenged the entire "virtual fence" concept, suggesting that a physical fence would be a much more effective investment.

In June 2009, U.S. Border Patrol agents uncovered a massive elaborate tunnel through the southwest border, measuring 48 feet in the U.S. and 35 feet in the Mexico. The tunnel had wooden framed walls and ceiling construction, as well as electrical wire, ventilation, and lighting.


We had an article here about it at the time, but I don't remember whether it was more than 12' below the surface.

There were five underground tunnels found in California in FY 2009, four of which were discovered in San Diego.


Perhaps San Diego can do something about it, applying techniques developed in Arizona. Goodness knows the great state of California hasn't the funds or the inclination to deal with the issue.
Posted by: trailing wife || 04/22/2010 00:00 || Comments || Link || E-Mail|| [6462 views] Top|| File under:
China-Japan-Koreas
Cheonan sunk by crack squad of 'human torpedoes'
A South Korean warship was destroyed by an elite North Korean suicide squad of 'human torpedoes' on the express orders of the regime's leader, Kim Jong-il, according to military intelligence reports.

The attack on the 1,220-ton Cheonan, which sank on March 26 with the loss of 46 of its 104 crew, was carried out in retaliation for a skirmish between warships of the two nations' navies in November of last year, South Korea claims.

The South Korean government has refused to comment officially on the reports but Defence Minister Kim Tae Young told a parliamentary session that the military believed that the sinking was a deliberate act by North Korea.

Officials in military intelligence say they warned the government earlier this year that North Korea was preparing a suicide-squad submarine attack on a South Korean ship.

"Military intelligence made the report to the Blue House [the presidential office] and to the Defence Ministry immediately after the sinking of the Cheonan that it was clearly the work of North Korea's military," a military source said. "North Korean submarines are all armed with heavy torpedoes with 200kg warheads," the source said.


It's an act of war. What will the ROK do?


Experts who examined the ship, which sank in the Yellow Sea, say that the blast happened outside the vessel's hull, ruling out the possibility of an accident.

North Korean officials who have defected to South Korea but still have contact with North Korean military sources say they have been told that the attack was carried out on the orders of Mr Kim and involved a unit of 13 specially trained commandos and modified midget submarines. The submarines were manoeuvred close to their target before being detonated, probably along with their crews. Alternatively, the attackers may have used timed charges.

If North Korea was behind the attack, it would be the bloodiest single incident since an uneasy truce brought the Korean War to an end in 1953.

It also leaves Lee Myung Bak, the South Korean president, with a decision to make on retaliation or ignoring the provocation according to analysts.

"This puts Lee in a very difficult situation, but I do not think that an Israeli-style, targeted response is likely," said Aidan Foster-Carter, an expert on Korean affairs at Leeds University. "That is because the United States won't have it and there is the danger that any retaliation will descend into a horrible war."


Which means that the Norks can attack with impunity ...


Describing the attack as "calibrated and deniable," South Korea has little choice but to take its complaint to the United Nations, he said, although that is unlikely to have any impact on the North Korean regime and will not assuage public anger in the South.


Taking it to the UN ensures that nothing will be done, but the resolution will be printed on fine paper suitable for framing ...


Commenting on the sinking of the Cheonan, Mr Hwang said: "It's obvious that Kim Jong-il did it. We know that he has been preparing for this kind of incident."

The North has denied involvement in the sinking, saying the government in Seoul is using the incident to whip up support ahead of elections in June.

However, following the skirmish with South Korea in November, in which a North Korean ship was set on fire and three sailors killed, The National Defence Commission, North Korea's most powerful military body, threatened a "holy retaliatory war".
Posted by: Steve White || 04/22/2010 09:01 || Comments || Link || E-Mail|| [6511 views] Top|| File under:
US says Japan sticks to key missile-shield program
WASHINGTON - Japan remains fully committed to building a linchpin multibillion-dollar missile interceptor with the United States, the head of the U.S. Missile Defense Agency told Congress, even as U.S.-Japanese ties adjust to a new era.

Army Lieutenant General Patrick O'Reilly said he had held several high-levels program reviews with government officials since the Democratic Party of Japan's victory in the Aug. 30, 2009, elections for the legislature's lower house.

"They have indicated that they are in full support and their commitments are solid,' he told the Senate Appropriations Defense subcommittee, referring to the Standard Missile-3 upgrade program in its fifth year of development.

Published reports from Japan have said the coalition government of Prime Minister Yukio Hatoyama that took power in September plans to reduce missile-defense spending.

Japan already has spent just over $1 billion to help build a more capable SM-3 version, said Richard Lehner, a U.S. Missile Defense Agency spokesman. It is being co-developed with Waltham, Massachusetts-based Raytheon Co, the world's biggest missile maker. The new version, dubbed SM-3 Block IIA, is key to U.S. plans to be able to defend all of NATO's European territory from a perceived Iranian ballistic missile threat as soon as about 2018.

It is designed to improve the antimissile's velocity, range and ability to discriminate among a ballistic missile target and any decoys, and would be deployed on land as well as at sea. A follow-on version, called Block IIB, with yet higher velocity, is intended to help protect the U.S. East Coast from potential long-range Iranian missiles by about 2020.

O'Reilly said the United States and the Hatoyama government had identified all steps necessary to successfully integrate the upgraded Block IIA SM-3 interceptor. Its first flight test should be in 2014 and the first intercept test in 2015, he said.

"Within the next year, we will begin our discussions on production arrangements between the United States and Japan,' he said.
Posted by: Steve White || 04/22/2010 00:04 || Comments || Link || E-Mail|| [6466 views] Top|| File under:
ROK on Lookout for More Nork Spies
Intelligence officers and prosecutors are on the lookout for any other North Korean spies who disguise themselves as defectors after they on Tuesday arrested two agents who had orders to assassinate a senior North Korean defector here.

"We're keeping track of a few suspicious refugees who are suspected to have sneaked into the South disguised as defectors to gather intelligence, unlike the two agents arrested recently who came to commit terror," a source told the Chosun Ilbo. Agents have infiltrated the South since the North launched the new integrated Reconnaissance Bureau early last year, the source added.

The arrest of the two would-be killers of Hwang Jang-yop, a former secretary of the North Korean Workers Party, will probably cause any other North Korean agents to lie low for the time being, the source said, "but there's always a chance that they will attempt to contact sleeper spies in the South."

Prosecutors are questioning Kim Myong-ho (36) and Tong Myong-kwan (36), the two special agents from the Reconnaissance Bureau, to find out more. They testified they came here on direct orders to "cut Hwang's head off."


The Times says the two gentlemen were majors in the Korean People's Army. They also say 2,800 North Koreans defected to South Korea in 2008. Presumably more have defected since.

The National Intelligence Service and prosecutors are trying to find out if they contacted anyone else in the South in the belief that they must have had help and would have been supplied with weapons by sleepers given that Hwang is under heavy guard. They believe there is also a possibility that the Reconnaissance Bureau sent a backup team.

Kim and Tong had trained to use the identities of dead North Koreans and prepared to sneak into the South disguised as refugees since 2006 or 2007. They had also received English-language training using educational materials published in South Korea in preparation for sneaking into the South, prosecutors said.


But despite no doubt extensive training, they were unable to fool their South Korean interviewers. Could it be that the South Korean materials were incomplete?
Posted by: Steve White || 04/22/2010 00:00 || Comments || Link || E-Mail|| [6461 views] Top|| File under:
Rare Footage Shows Impact of Botched Nork Reform
Rare footage of markets and other scenes of North Korean society offers vivid testimony of the major changes that have happened in the reclusive country since a botched currency reform in December last year. The Chosun Ilbo and the Caleb Mission unveiled the footage Tuesday.

It shows an open-air market and train station on Onsong, North Hamgyong Province in October 2009, just before the currency revaluation, and in March this year. Onsong boasted a relatively developed market due to its thriving trade with China, which is just across the border over the Duman (or Tumen) River.

Footage taken in October shows a bustling market, but the same place in March is almost deserted, with only a few traders selling goods. In October, the market was overflowing with food, clothes, shoes, cooking oils, squid and other goods. But three months after the currency debacle, only a few bags of corn are visible in the stalls. Products that were part of South Korean aid shipments to North Korea can also be spotted.

Late last year, the North Korean regime revalued the currency at a rate of 100:1 in an attempt to suppress a nascent market economy and hobble an emerging middle class it sees as a threat. It led to skyrocketing prices due to a shortage of goods and was declared a failure just a month after it was implemented, when authorities began to relax their crackdown on open-air markets.

"Judging by the fact that the market was still deserted even in late March, it appears that retailers are waiting until prices go up even more," said an official at the Unification Ministry. "The sale of goods picked up somewhat after North Korean authorities increased supply by importing products from China and other countries ahead of Kim Il-sung's birthday" on April 15, a North Korean source said.

Onsong market before the currency revaluation used to include both roofed and open-air stalls where unauthorized merchants sold goods on mats placed on the ground. The square in front of the train station was also a bustling market where traders sold products away from the watchful eye of the authorities. But in early March 90 percent of the stalls were empty.

Pastor Kim Sung-eun of the Caleb Mission said, "If the owners of roofed stalls, who paid a fee for official approval to sell goods, disappeared, it suggests that North Korea's middle class has collapsed."

There was also evidence of South Korean aid products being sold in the markets. Bags of grain bearing the South Korean Red Cross symbol could be seen in various parts of the market. Some North Koreans used them as shopping bags. Goods sent as part of aid shipments by South Korea including grain bags are said to be very popular in the North. "There are rumors that high-ranking North Korean officials sold South Korean aid products in the markets, but none of them have been confirmed," a Unification ministry official said.

"The market opens around 8:30 a.m. and closes around 7 p.m. after sunset," said a North Korean defector from Onsong. "It's heartbreaking to see the once bustling market so empty."
Posted by: Steve White || 04/22/2010 00:00 || Comments || Link || E-Mail|| [6460 views] Top|| File under:
Europe
France veil ban 'will apply to Muslim tourists too'
MUSLIM tourists in France will be forbidden to wear the full-face veil along with French residents under the Government's plan to ban the garment in public places, a minister said today.

"When you arrive in France, you respect the laws in force .... Everyone will have to respect the laws in France. That's how it is," Nadine Morano, a junior minister for families, told the radio station France Info.

Hundreds of thousands of visitors come to France each year from the Middle East, according to estimates from the tourism ministry, and veiled women are a common sight in the luxury stores on Paris shopping boulevards.

Ms Morano said women breaching the ban would be fined but would not be unveiled "on the spot".

Ms Morano said the planned ban was in line with France's secular principles but also aimed to give "a message at international level" and would apply equally to visitors from abroad.
Posted by: tipper || 04/22/2010 10:16 || Comments || Link || E-Mail|| [6473 views] Top|| File under:
Home Front: Politix
5 Chinese Muslims at Gitmo seek a better deal
The Obama administration on Thursday sought to block further court review in the case of five Chinese Muslims held at Guantanamo Bay who want to be sent to the United States or another country where they would like to live.

Before three federal appeals judges, a lawyer for the five ethnic Chinese Uighurs (pronounced WEE'-gurz) said his clients did not want to be resettled on the Pacific Ocean island of Palau and that they have a right to have their views taken into account by U.S. courts.
Posted by: ed || 04/22/2010 18:02 || Comments || Link || E-Mail|| [6463 views] Top|| File under:
Home Front: WoT
CBN Uncovers Exclusive New Details About Ohio Muslim's Arrest
I have obtained court documents from the U.S. Attorney's Office in the Southern District of Ohio detailing the case of a 38-year-old Caucasian convert to Islam named Abdullah Mohammed Muslim (formerly known as Johnnie Clagg).

He pleaded guilty on March 24th to charges of being a previously convicted felon in possession of a firearm, to possession of unregistered destructive devices and to charges related to attempted identity theft and Passport fraud.

Muslim's attorney told a local Columbus TV station that his client had traveled to the tribal regions of Pakistan—where Al Qaeda operates tons of training camps--but had no connections to terrorist groups.

What follows are the details about Muslim's case, including some exclusive new information that has been previously unreported.

On October 19, 2009 federal agents found a large weapons arsenal in Muslim's Columbus, Ohio home. According to court documents, the stash included:

-- Enough material to make five pipe bombs.

-- Several smoke cannisters

-- An AK-47

-- An Arsenal 7.62 assault rifle

-- A military/swat ballistic vest, plus one ballistic face mask

-- A military flak jacket.

-- A 9mm semiautomatic rifle

-- Over 1,000 rounds of ammunition

-- A CD with digital images of The Anarchist Cookbook "and similar books.'

-- A CD with pictures of a small plane crash in Ohio

But the weapons stash was just the tip of the iceberg.

Materials uncovered during the search of Muslim's home confirmed that he was also trying to steal the identity of a wheelchair-bound man in West Virginia who suffers from cerebral palsy. Columbus ATF spokesperson Kimberly Riddell told CBN News that while ATF took the lead in the Muslim investigation, the State Department also became involved due to the identity theft/passport offenses.

According to court documents obtained by CBN News:

"Muslim devised a fraudulent scheme to steal the identity of another real person for the purpose of obtaining a passport so he could leave the country prior to his November 12, 2009 sentencing.'

At the time he was picked up in October '09, Muslim was already awaiting sentencing on additional weapons-related charges.

Michael Brooks, a spokesman for the FBI's Cincinnati field office, told CBN that in November 2008, Muslim's wife--named Aisha Muslim--called Columbus police and said she had accidentally shot herself in the foot. Brooks, who stressed to me that the FBI was not involved in the investigation, said that when officers showed up at Muslim's house, weapons were present in the residence.

They promptly contacted the ATF, who then conducted a search of Muslim's home. Court documents show that during that search, federal agents found nine weapons, including a sniper rifle, and two flack jackets.

Muslim was arrested and eventually pleaded guilty to charges of being a former felon in possession of firearms. Indeed, court documents show that Muslim was convicted on federal charges three times during the 1990's: in 1991 for carrying a concealed weapon, in 1994 for felonious assault and in 1999, for mailing threatening communications.

Once this long-time bad actor converted to Islam in prison, things only got worse.

For several months, between the time of his two arrests in November '08 and October '09, Muslim walked the streets of Columbus a free man as he awaited sentencing. According to the U.S. Attorney's Office in the Southern District of Ohio, the pretrial services office of the court was responsible for Muslim's supervision while he was on release.

Court documents show that as part of his release, Muslim agreed to "refrain from possessing a firearm, destructive device or other dangerous weapon.'

Yet Muslim was apparently able to re-stock his weapons arsenal upon his release, even adding pipe bomb materials to the mix. Even worse, a well-informed source in Columbus tells CBN News that during his time on the street, Muslim associated with known radical Islamic figures in the Columbus area, including a person who is on a terrorist watch list.
Posted by: tipper || 04/22/2010 10:33 || Comments || Link || E-Mail|| [6488 views] Top|| File under:
India-Pakistan
Protest, rampage staged against load shedding in Pakistan cities
D'you suppose Rage Boy would bother protesting if he were not paid to do so?

Many cities witnessed demonstrations and rampage staged in protest against unabated unscheduled and hours long power outages on Thursday, Geo news reported.

Angry mob played rampage at HESCO office in Sukkur and later set furniture placed at office on fire. Agitators were registering protest against unscheduled power outages in many parts of city including Regent Colony, Bakkhar Chowke and Old Sukkur.

Meanwhile in Bahawalpur, people, getting sick of reportedly 20-hour long electricity load shedding, came out of their residences and work places and blocked airport road with burning tires and chanted slogans against government officials.

In Chakwal, people took out a protest rally and staged agitation at Bhoon Chowke to register their agony over unannounced electricity load shedding.

Also, All Pakistan Truck Association (APTA) staged protest demo at Truck Stop in Lahore.
Posted by: Pappy || 04/22/2010 00:00 || Comments || Link || E-Mail|| [6459 views] Top|| File under:
US embassy rejects allegations on Peshawar attack
"Pshaw, old boy! One knows it wasn't us because no Predators were used. Actual terrorists means the ISI was involved at some point."

The United States Wednesday rejecting allegations leveled by leaders of Jamaat-e-Islami regarding terrorists attacked in Peshawar on April 19 said that US always condemned such attacks.

A spokesman of American Embassy commenting on April 19, terrorists attack on a peaceful Jamaat-e-Islami demonstration in Peshawar, that killed 24 and wounded 45 party activists and two police officers, said the U.S. issued a statement condemning the attack and expressed sympathy with the victims and their families. The spokesman said, however, on Tuesday, April 20 and again today, Jamaat-e-Islami leadership appeared in the media alleging that the United States was responsible for the attack.

The spokesman while further commenting on these statements said, the violent extremists who committed the vicious terror attacks in Peshawar have made it clear that they seek to kill as many innocent Pakistani citizens, soldiers and law enforcement officials as possible.

"Those who attempt to divert public condemnation of extremist violence show contempt for this week's victims, including their own party members, Pakistani officials, and school children," said the spokesman.
Posted by: Pappy || 04/22/2010 00:00 || Comments || Link || E-Mail|| [6467 views] Top|| File under:
Pakistan cleansed of all dictators: Zardari
President Asif Ali Zardari said on Wednesday that following the passage of the 18th Amendment, the country had been cleansed of all dictators. Zardari also claimed that all conspiracies that had previously been hatched against the PPP, had now failed.

Speaking to a gathering in the city of Bahawalpur, the PPP co-chairperson said that his party had managed to achieve 80 per cent of its election manifesto.

Zardari added that with the introduction of the 18th Amendment, the Constitution of Pakistan had been restored to the original form it took in 1973. The President said that under the current democratic set-up, the actual power in the country belonged to the people.


And so it does, for a certain definition of "the people" that means the hereditary feudal lords plus the senior army officers only.
Posted by: Pappy || 04/22/2010 00:00 || Comments || Link || E-Mail|| [6463 views] Top|| File under:
US ready to repatriate Hamesh Khan
LAHORE: The US government has informed the National Accountability Bureau (NAB) that Hamesh Khan, former president of the Bank of Punjab and the main accused in the Rs 9 billion loan scam, may be handed over to Pakistani authorities before May 15.


President Ten-Percent is going to get his one way or another ...


Officials of the National Accountability Bureau and the Federal Investigation Agency (FIA) have started preparations for travel to the US.

NAB sources informed Daily Times that the team would consist of NAB Punjab's Investigation Officer Mohammad Rizwan, the deputy director of the Financial Crime Investigation Wing, an officer from NAB's Overseas Wing and another officer of the FIA's Interpol section. Names of two members of the proposed team are yet to be finalised. The US Law and Justice Department has asked NAB to send its team to the US before May 15, as they are ready to hand over Pakistani-American Hamesh Khan and have completed almost all legal formalities in this regard.
Posted by: Steve White || 04/22/2010 00:00 || Comments || Link || E-Mail|| [6467 views] Top|| File under:
US warns of possible attacks in New Delhi
NEW DELHI: The United States upgraded its travel advisory on India on Wednesday, alerting US citizens to a growing threat of terrorist attacks in New Delhi.

The warning posted on the US Embassy website specifically highlighted the dangers posed by terrorists in crowded areas which foreigners were known to frequent. "There are increased indications that terrorists are planning attacks in New Delhi... Terrorists have targeted places in the past where US citizens or Westerners are known to congregate or visit,' the alert said, naming half-a-dozen of the city's shopping areas and markets, which it described as "especially attractive targets'. "Americans travelling or residing in India are strongly encouraged to maintain a high level of vigilance for terrorist groups,' it added.

The alert was an upgrade to an existing advisory issued on April 16 that contained a general warning about possible attacks in India. In February, a bomb ripped through a crowded restaurant popular with travellers in the western city of Pune, killing 16 people, including five foreigners. It was first major incident since the 2008 Mumbai attacks in which 10 suspected Islamist gunmen launched an assault on multiple targets in India's financial capital, killing 166 people. India broke off all official dialogue with Pakistan following the Mumbai carnage, which it blamed on the banned terrorist outfit Lashkar-e-Taiba.
Posted by: Steve White || 04/22/2010 00:00 || Comments || Link || E-Mail|| [6458 views] Top|| File under:
Security forces to remain in Swat until all terrorists exterminated: army chief
SWAT/ BAJAUR: The Pakistan Army will not leave the Swat Valley until and unless complete, sustainable peace is established in the region, Chief of Army Staff (COAS) General Ashfaq Pervez Kayani said.


And boy howdy, if there's anything the mighty Pak army can do, it's establish a complete, sustainable peace ...

Yes, yes. They might be able to handle a bit of extermination, though. And possibly some of those exterminated will be the actual targets.

Addressing a gathering of noteworthy locals at the Circuit House,


Pakistani society sounds like it contains all the worst aspects of a Jane Austin novel with none of the balancing interesting characters and clever prose.

he said the unprecedented success achieved by the military in Swat had only become possible due to the cooperation of the people, adding that the security forces would remain in the region until every last terrorist is exterminated.

In Swat, the COAS said, terrorists had challenged the government's writ and had tried to establish a parallel government, but "our brave forces, along with the local people, destroyed their nefarious designs".

He said more than two million internally displaced persons had safely returned home after peace was established in the region in a short time period of three months, something that has no precedent in the world.

The COAS said the people of Swat had rendered great sacrifices in the war on terror and the security forces will ensure the safety of their lives and properties. The arrested terrorists would be tried in courts in accordance with the law, he added. The Pakistan Army, the COAS said, has started reconstruction work on schools and other infrastructure damaged during the military operation. He assured the people that rehabilitation work would be completed in a record possible time. Separately, on a visit to the Shamozai village in Barikot tehsil, the COAS inaugurated a government school. Also, on a trip to the Bajaur Agency, he met the elders, chieftains and Maliks of the Tharkani and Utmankhel tribes, and lauded the sacrifices rendered by the tribesmen for the sake of establishing the government's writ in the region.
Posted by: Steve White || 04/22/2010 00:00 || Comments || Link || E-Mail|| [6458 views] Top|| File under:
Singh: No quarter for Naxals
At a time when some Congress leaders are questioning concerted police action against Naxals, Prime Minister Manmohan Singh sent out a strong message against left-wing extremism on Wednesday, calling for action to root out the problem.

"No quarter can be given to those who have taken upon themselves to challenge the authority of the Indian state and fabric of our democratic polity," the prime minister said in one of his strongest message targeting the Maoists so far.

The prime minister's assertion came at his inaugural address on the occasion of Civil Service Day on Wednesday.

Some officials said Singh's choice of words indicated a sense of clarity in the government's approach. "Recent events have underscored the need for urgent and considered action to root out this problem," Singh said, in an oblique reference to the massacre of 76 policemen in Dantewada.

Acknowledged that many areas in which such extremism flourishes are under-developed, he said, "It is incumbent upon us to ensure that no area of our country is denied the benefits of our ambitious developmental programmes," he said.

Posted by: Pappy || 04/22/2010 00:00 || Comments || Link || E-Mail|| [6465 views] Top|| File under:
Zardari enjoys constitutional indemnity: SHC
KARACHI: A division bench of the Sindh High Court (SHC) on Wednesday dismissed a petition challenging the eligibility of President Asif Ali Zardari.

The SHC bench consisting of SHC Chief Justice Sarmad Jalal Osmani and Justice Zahid Hamid observed that the 2008 Presidential Election could not be challenged as the president, under the constitution, enjoyed indemnity from court proceedings and could be only removed by impeachment in parliament.


Gomez will figure out a way to make that permanent, you wait and see ...


The petition was filed by Maulvi Iqbal Haider Advocate, in which former presidential candidates Justice (r) Saeeduzzaman Siddiqui and Pakistan Muslim League-Quaid Secretary General Mushahid Hussain and the chief election commissioner were also made parties. The petitioner argued that according to the Supreme Court judgement on the National Reconciliation Ordinance, all those cases quashed under the NRO were restored to the position on October 5, 2007.

He submitted that President Zardari was also a beneficiary of the NRO and his nomination papers be re-scrutinised by the Election Commission of Pakistan, as the cases against the president stand revived after the SC judgement. The court, after hearing the arguments, dismissed the petition.
Posted by: Steve White || 04/22/2010 00:00 || Comments || Link || E-Mail|| [6464 views] Top|| File under:
International-UN-NGOs
Senior official quits Amnesty International
A senior official at Amnesty International quit the human rights group this month after raising an alarm over its ties to a former Guantanamo Bay detainee and what she describes as his pro-jihad group. Gita Sahgal, who headed the gender unit at Amnesty's office in London, said she was especially worried about Moazzam Begg and Cageprisoners' support for "jihad in self-defense" and radicals such as Anwar al-Awlaki, a U.S.-born Yemeni cleric who is suspected of having ties to al Qaeda.

The Obama administration has taken the unusual step of approving the targeted killing of Mr. al-Awlaki.

Ms. Sahgal said the views of Mr. Begg and Cageprisoners do not trouble Amnesty's senior leadership. "They have stated that the idea of jihad in self-defense is not antithetical to human rights; and have explained that they meant only the specific form of violent jihad that Moazzam Begg and others in Cageprisoners assert is the individual obligation of every Muslim," she said in a statement on leaving Amnesty.

In a phone interview from London with The Washington Times, Ms. Sahgal said Mr. Begg had gained "enormous legitimacy" from his association with Amnesty.

Susanna Flood, a spokeswoman for Amnesty International, said none of the information provided by Ms. Sahgal persuaded the group to cut its ties with Mr. Begg. "Nothing that we have heard to date from Gita Sahgal makes us believe that we should have disowned the relationship we have had with Moazzam Begg," Ms. Flood said.

Mr. Begg, a British citizen, was running a school for girls in Afghanistan during the Taliban regime. He was arrested in Pakistan in 2002 and held as an "enemy combatant" at the U.S. detention facility at Guantanamo Bay, Cuba, between 2003 and 2005.

"Just as his detention without trial in Guantanamo was not justified, his politics and the dangers of legitimizing him by giving him greater visibility and respectability should not be justified either," Ms. Sahgal said.

Before traveling to Afghanistan, Mr. Begg owned a bookshop, Maktabah al-Ansar in Birmingham, United Kingdom, where a best-selling author was Abdullah Azzam, a mentor of Osama bin Laden. The bookstore also published a jihad manual by Dhiren Barot, a convicted terrorist serving a life sentence in Britain.

Ms. Sahgal first raised a red flag about Amnesty's ties to Mr. Begg and Cageprisoners in 2008. "If, in spite of internal opposition, the senior leadership heard nothing to persuade them to cut the link, they seem to have no one who has any analysis of those linked to al Qaeda formations and the violence and discrimination that they are promoting. This is extremely disturbing," she said.

Ms. Flood said there was no formal relationship among Amnesty International, Mr. Begg and Cageprisoners. She described Mr. Begg as an "effective spokesperson" for the rights of detainees.

Cageprisoners declined to comment.

The group describes itself as a "human rights organization that exists solely to raise awareness of the plight of the prisoners at Guantanamo Bay and other detainees held as part of the War on Terror."

Mr. Begg has posted a statement on Cageprisoners' website addressing questions about his ties to Mr. al-Awlaki. He said Cageprisoners had campaigned for Mr. al-Awlaki when the cleric was detained without trial in Yemen in 2006. "Cageprisoners never has and never will support the ideology of killing innocent civilians, whether by suicide bombers or B-52s, whether that's authorized by Awlaki or by [President] Obama. Neither will we be forced into determining a person's guilt outside a recognized court of law," Mr. Begg said.
Posted by: tu3031 || 04/22/2010 00:00 || Comments || Link || E-Mail|| [6469 views] Top|| File under:
Israel-Palestine-Jordan
Washington Think Tank Predicts New Mideast War
A U.S.-based think tank has issued a report saying that a new Middle East war may be looming on the horizon.

If hostilities do in fact break out, writes David Schenker of The Washington Institute, "fighting could take on a regional dimension not seen since 1973.' The prediction comes in response to reports that Syria has supplied the Lebanon-based Hizbullah terrorist organization with advanced Russian-made 9K38 Igla-S anti-aircraft missiles. Transfer of the shoulder-fired ordnance to the terrorist group has previously been marked by Israeli officials as a "red line' issue.

Schenker also cited pronouncements posted in late February on the internet by the Lebanon-based Hizbullah terrorist organization hinting the group might renew its aggression against the Jewish State. The statement followed an unprecedented trilateral summit / dinner meeting on February 26 in Damascus between Iranian President Mahmoud Ahmadinejad, Syrian President Bashar Assad and Hizbullah chief Hassan Nasrallah.

Meetings between the Syrian and Iranian presidents have become very common in the past several years; however, Nasrallah's presence at the table marked a new chapter in the development of the Evil Axis. Little was publicized about the discussion, other than what was later posted on the Hizbullah website, said Schenker, noting the account recounted "the escalating strategic response of the axis of the confrontationist, rejectionist, and resistance states' to the so-called U.S.-Israeli threat.

Schenker also noted Nasrallah's sabre-rattling earlier in February, during a speech delivered on Hizbullah's Martyred Leaders Day, in which the terrorist laid out the new strategy for reprisals against Israel:

"If you [Israel} bomb Rafik Hariri International Airport in Beirut, we will bomb Ben-Gurion Airport in Tel Aviv. If you bomb our docks, we will bomb your docks. If you bomb our oil refineries, we will bomb your oil refineries. If you bomb our factories, we will bomb your factories. And if you bomb our power plants, we will bomb your power plants,' Nasrallah declared.

Recent reports that Syria has provided the terrorist group with Scud missiles capable of reaching deep into Israel's central and southern regions have supported and underscored Nasrallah's threats. The U.S. State Department summoned the Syrian Ambassador, Imad Mustafa, to "inform his government about the level of danger if the missiles crossed the border' but did little more.

The Institute has also concluded that "Damascus has finally broken the code to Europe, and appears to be on the verge of doing so with the Obama administration as well. Currently, Syria appears to be in a position where it can cultivate its ties with the West without sacrificing its support for terrorism.'

In addition, the report noted IDF Chief of Staff Gabi Ashkenazi's testimony in mid-March before the Knesset Foreign Affairs and Defense Committee that Hizbullah was "building up its forces north of the Litani [River].' Ashkenazi reported at the time that the northern border was secure and calm, but that "this can change.'

The fact that Hizbullah continues to stockpile weapons in violation of United Nations Security Council Resolution 1701, the ceasefire agreement that ended the 2006 Second Lebanon War, and that Iran and Syria continue to provide the group with illegal arms, observed the Institute, has contributed to the deterioration of the security situation in the north.

"Hizbullah retaliation against Israel for the 2008 assassination of its military leader Imad Mughniyeh could spark a war,' writes Schenker. "So could Hizbullah firing missiles in retribution for an Israeli strike against Iranian nuclear facilities. The transfer of sensitive Syrian technology to [Hizbullah] could also prompt an Israeli strike. Regrettably, even if Israel continues to try and defuse tensions in the north, given the central role Tehran has in determining Hizbullah policy, a third Lebanon war may be inevitable.'


The Washington Institute for Near East Policy (WINEP) is a think tank based in Washington, D.C. focused on United States foreign policy in the Middle East. It was established by the American Israel Public Affairs Committee (AIPAC) in 1985.
Posted by: Anonymoose || 04/22/2010 11:06 || Comments || Link || E-Mail|| [6468 views] Top|| File under:
Gaza's airport unhindered by Europe's ash cloud
Somebody's being funny over at Ma'an...


Gaza - Ma'an - With Europe at a standstill, awaiting Iceland's cloud of volcanic ash to dissipate over its air space, Gaza's international airport remains unhindered by its chaos.

The Yasser Arafat International Airport did not bare witness to stranded travelers sleeping in waiting halls, with hordes of travelers commuting back and forth in the hopes of catching a flight home as the volcanic emission closes off Europe's airspace.

A much darker cloud prevails over Gaza's runways and terminals. Forced to shut down nearly 10 years ago, it continues to suffer from daily losses while its former employees remain jobless.

Its runways are destroyed, its radar unused, and its control tower in ruins, employees feel they have been "placed on the shelf," unable to find work. Since its closure at the beginning of 2001, following an Israeli airstrike, the sole Palestinian airport no longer caters to travelers.

"The airport's runway is losing stones everyday which Gaza residents use for construction, after they were convinced that it would never operate again. Even if it were, it would take years of contracting to repair," one employee said.

Located southeast of Rafah, the former airport lies on 3,750 square meters of land. It began operating in 1998, serving Palestinian Airlines, which had three planes in service: a Boeing 727, with 12 first-class seats and 146 in economy, and two Fokker 50s, serving 48 passengers. All three planes were sent to Amman, Jordan following the closure.

Fifteen pilots and 450 members of staff were employed at the international airport, working three shifts. When an Israeli ban on Palestinian commercial flights was enforced, however, the three planes would take off from Port Said, Egypt. Passengers could fly to Jordan, the UAE, Egypt, Saudi Arabia, Qatar, Turkey, and Cyprus. A high volume of transit prevailed as Palestinians were eager to travel from their first national airport. Operating 24 hours a day, the facility had a capacity of 700,000 passengers.

The airport was operational for two years, before being severally damaged by Israeli forces in 2001.
Posted by: tu3031 || 04/22/2010 00:00 || Comments || Link || E-Mail|| [6468 views] Top|| File under:
Moderate Muslim watch: Palestinian Zionist Organization announced
(IsraelNationalNews.com) - For the first time since pre-State days when Zion and Palestine were synonymous terms, a "Palestinian Zionist Organization' has been established – by Arabs.

The latest Arab to show his public support for Israel is Elias Issa, who describes himself as a "European West-Bank Palestinian.' He writes that he chose a unique approach by which to celebrate Israel's 62nd birthday – namely, by launching the Palestinian Zionist Organization. He says his goal is "to show the world why it must support the Jewish people and to [distance itself] from the terrorist Palestinian government.'

Statements on the new website include warnings that a new PA state, if it were to arise, would "become the most terrorist state in the world… The Palestinians don't believe in a two-state solution; they only believe in a one-state solution - a land called Palestine [which] does not involve any Jewishness."

Issa, who now lives in the United States, explains that the international community is blind "to what's truly going on in this Middle East conflict. [I hope] to make a difference by shining a different kind of light on the Palestinian-Israeli situation.'

The website notes that "more and more Palestinians' are going public in their support for Israel. Just last month, Mosab Hassan Yousef – the son of a Hamas founder and leader – published his autobiography, detailing how he spied for Israel for a decade, preventing dozens of suicide attacks and exposing numerous terrorist groups. He later converted to Christianity and moved to the U.S.

There is also Walid Shoebat, one of the more famous figures on this list. Shoebat was born in Bethlehem, the grandson of the Mukhtar of Beit Sahour. Shoebat joined the PLO in his youth, and was involved in attacks against Israel, and later moved to the U.S. After the 9/11 attacks in 2001, Shoebat became an active advocate against Islamism and a fervent supporter of the State of Israel, arguing that parallels exist between radical Islam and Nazism.

Speaking to Israel National Radio's Tovia Singer some years ago, Shoebat said, "I deeply wish to be granted forgiveness from the [IDF] soldier whom I almost killed… I would beg [him] to please understand that I underwent an educational occupation of hatred which brainwashed my mind to hate Jews. We were taught it since we were children and I did not know any better.'

Dr. Tawfik Hamid, once a member of an Islamic terror organization, took part in last year's "Facing Tomorrow' conference in Jerusalem. He believes that the Jews have done their best, and that it's now the Muslim world's turn to make some changes and concessions… You [the Jewish People] are a great nation, and in the most difficult times, such as when the Nazis were putting you in ovens, you were able to get out of it and build a great country of human rights – and so, don't let your country surrender to barbarism; fight for it and use every tactic you can use to stand against it… Never make concessions to radicals; the more concessions you make, the more they attack you.'

Another former terrorist, ex-Arafat aide and terrorist Taysir Saada, converted to Christianity and now heads Hope for Ishmael, an organization dedicated to reconciling Arabs and Jews.
Posted by: trailing wife || 04/22/2010 00:00 || Comments || Link || E-Mail|| [6464 views] Top|| File under:
Partial Embargo on Weapons Sales to Turkey
(IsraelNN.com) Israel has decided to reexamine the basis of its military cooperation with Turkey. The reason is the constant anti-Israel rhetoric of Turkish Prime Minister Erdogan.

The Israeli organization of defense exports SIBAT will now consider each Turkish request individually and a decision will be made based on an assessment of a whole range of issues related to the sale of a particular type of technology or weapons to a Muslim country out of concern they may be used against the Jewish State. Israel recently completed a large tank refurbishing deal with Turkey.


Or Israel could just put trackers and engine killers, or programming back doors as appropriate, in everything they sell to the Turks, directly or indirectly. I'm under the impression they did something like that to Syria, which is why the radar, etc. that Syria got from Russia never saw Israel's jets screaming overhead to bomb the nuclear facility North Korea built.
Posted by: trailing wife || 04/22/2010 00:00 || Comments || Link || E-Mail|| [6457 views] Top|| File under:
Syria-Lebanon-Iran
Khamenei: Iranian nation will bring on their knees those posing threat
Supreme Leader of the Islamic Revolution Ayatollah Seyed Ali Khamenei said on Wednesday Iranian nation will bring on their knees those who pose threat to Iran, in a stern response to US President Barack Obama's threat with nuclear attack.


Our day would not be complete, did it lack a dire threat from Iran's rulers.

In a meeting with a group of nurses on the 'National Nurse Day' marking birthday of Hazrat-e Zeinab (SA), the beloved daughter of Imam Ali (AS), the first Imam of Prophet Mohammad (PBUH) Infallible Household, the Supreme Leader said that the United States has shifted from the nature of fox to the wolf by threatening Iran with nuclear weapon.

The Supreme Leader called on the international organizations to condemn the US nuclear threat to Iran and said that the United States and other nuclear weapons states have violated the Convention on Disarmament and Non-Proliferation Treaty by refusing to annihilate their stockpiling of nuclear weapons. Ayatollah Khamenei said that the nuclear weapons states have committed treason to the international community by ignoring the international conventions.

"They stockpile nuclear arms and want to secure monopoly on nuclear technology. They accuse the independent states of attempting to build bomb when they plan to produce nuclear energy, the worst of which is that they are posing threat to the Islamic Republic of Iran with nuclear weapons," the Supreme Leader said.

The Supreme Leader said that the Iranian nation will overcome the threats with reliance upon their strong faith in God Almighty, not on advanced weapons, though thank God, the Iranians have made a breakthrough in manufacturing advanced weapons too.

The Supreme Leader said that the great Iranian nation have made unprecedented progress in science and technology in the past 30 years despite it has been subject to the US sanctions, adding that the nation will go ahead with progress and economic development and that the U.S. conspiracies will not work to stop Iranian progress and glory which have gained momentum.
Posted by: Pappy || 04/22/2010 00:00 || Comments || Link || E-Mail|| [6462 views] Top|| File under:
US warns Syria over Scud claims
Anyone believe that Bambi is serious about the 'warning'?




He is very serious about the warning. By warning, he has done all that is necessary. Have you noticed that it's Mrs. Obama who does all the actual child rearing, while he cheers from the sidelines and admires the girls' accomplishments?

A top US official has warned of serious repercussions for Syria if claims that it supplied the Lebanese Islamist group Hezbollah with Scud missiles are true.

Assistant Secretary of State Jeffrey Feltman said "all options are going to be on the table looking at this". But he declined to say whether the US could confirm a transfer had occurred.


It's only photos and electronic intercepts from Israel, so that doesn't count as confirmation.

Earlier, Lebanon's prime minister dismissed the accusation, first made by Israel, saying it seemed an attempt to find a pretext for a military strike.

"Threats that Lebanon now has huge missiles are similar to what they used to say about weapons of mass destruction in Iraq," Saad Hariri said. "Israel is trying to reproduce the same scenario for Lebanon."

Speaking before the House Foreign Affairs Committee on Wednesday, the state department's top official on the Middle East said it would consider the "full range of tools" available to make Syria reverse any delivery of ballistic missiles to Hezbollah. Mr Feltman would not confirm that Scuds had been delivered but said it would be an "incendiary, provocative action" if it turned out to be true.

"The United States has shown in the past that we are able to act," he said. "I expect that all options are going to be on the table looking at this."

The BBC's Kim Ghattas in Washington says the warning does come with an "if", but it is a dire one - this is language usually reserved for Iran and it usually implies that the US would consider military action. It also underscores the US government's concerns about what could be a volatile situation, our correspondent adds.

Senior US officials have told the BBC they believe Syria has been supplying Hezbollah with more sophisticated weaponry. Analysts say that if Hezbollah's military wing obtains ballistic missiles with the help of its backers, Syria and Iran, it could potentially alter the military balance in the region, putting all of Israel within reach.

The Syrian government has said the accusations are "fabrications".


"Lies! All lies! Please don't kill us!"




"Please don't let Israel kill us!" I don't think they much believe the U.S. will actually do anything.
Posted by: Steve White || 04/22/2010 00:00 || Comments || Link || E-Mail|| [6463 views] Top|| File under:
US: Iran strike 'still an option'
US military action against Iran is still an option as a measure to halt the country's nuclear programme, the Pentagon has said.


This is more foolishness than usual for our side, and we're going to pay for it ...


"We are not taking any options off the table as we pursue the pressure and engagement tracks," Geoff Morrell, the US defence department's press secretary told reporters on Wednesday.

The comments came as officials faced a flurry of questions after Michele Flournoy, the US undersecretary of defence for policy, reportedly said that a strike against Iran would be a "last resort".

"It is not on the table in the near term," Flournoy was quoted as saying during a visit to Singapore.

Asked about Flournoy's reported remarks Geoff Morrell, the Pentagon press secretary, said US strategy over Iran's nuclear programme remained unchanged, with Washington focusing on diplomatic efforts to persuade Tehran to abandon uranium enrichment.

"The president always has at his disposal a full array of options, including use of the military," he said.

Morrell told reporters that Flournoy's remarks were not "anything new".

"It clearly is not our preference to go to war with Iran, to engage militarily with Iran. Nobody wishes to do that, but she also makes it clear it's not off the table."

He said the US preference for diplomacy over military action held true for the current administration, as well as the government of former president George Bush. Morrell also acknowledged that nearly 200,000 troops deployed in countries bordering Iran - Afghanistan and Iraq - could face attacks in the event of a possible US strike.

"We have troops in close proximity to Iran that are potentially targets of retaliation should action be taken," he said.

He added however that the Pentagon is "very confident" that it could defend the United States against the threat of an Iranian ballistic missile strike.

A recent report by the defence department to congress concluded that Iran could develop a missile capable of striking the United States by 2015. Iran already has the largest deployed ballistic missile force in the Middle East, comprising about 1,000 missiles capable of hitting targets up to 1,930km away, the report said.
Posted by: Steve White || 04/22/2010 00:00 || Comments || Link || E-Mail|| [6462 views] Top|| File under:
Home Front: Culture Wars
'Muhammad' now a dirty word on 'South Park'
Comedy Central caves...


Now "South Park" can't even say the words "Prophet Muhammad."

After last week's episode of the Comedy Central series sparked a threat (and yes, it was certainly a threat) from a radical Islamic website, the network has cracked-down-for-their-own-good on creators Trey Parker and Matt Stone during last night's continuation of the show's storyline.

For those who missed the drama, the show's 200th episode last week mocked the one "celebrity" that the series has been largely unable to depict, the Prophet Muhammad, who was hidden from view in a bear costume. A U.S.-based website RevolutionMuslim.com then warned Parker and Stone they could end up like Theo Van Gogh (the Dutch filmmaker who was murdered by Muslim extremists after depicting Muhammad on his show) and even posted the address of the show's production office. The site has since been shut down.

Last night, "South Park" continued the controversial Muhammad storyline, but with a key difference: every instance of the words "Prophet Muhammad" was bleeped out, making the episode practically incomprehensible, especially to anybody who missed the previous week.

The character of Muhammad was once again also hidden from view, covered by a large block labeled "censored."

A Comedy Central spokesperson confirmed it was the network's decision to bleep the words.

The Muhammad content is also not available on the South Park Studios website.

A message on the site states: "We do not have network approval to stream our original version of the show. We will bring you a version of [episode] 201 as soon as we can."

Ironically, "South Park" apparently shows an image of the Prophet Muhammad briefly in its opening credits that has gone largely unnoticed.
Posted by: tu3031 || 04/22/2010 14:15 || Comments || Link || E-Mail|| [6467 views] Top|| File under:
Who's in the News
71
[untagged]
Bookmark
E-Mail Me
The Classics
The O Club
Rantburg Store
The Bloids
The Never-ending Story
Thugburg
Gulf War I
The Way We Were
Bio
Merry-Go-Blog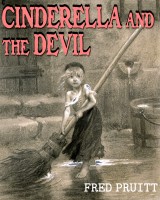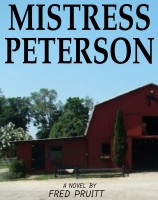 On Sale now!


A multi-volume chronology and reference guide set detailing three years of the Mexican Drug War between 2010 and 2012.

Rantburg.com and borderlandbeat.com correspondent and author Chris Covert presents his first non-fiction work detailing the drug and gang related violence in Mexico.

Chris gives us Mexican press dispatches of drug and gang war violence over three years, presented in a multi volume set intended to chronicle the death, violence and mayhem which has dominated Mexico for six years.
Click here for more information


Meet the Mods
In no particular order...


Steve White
Seafarious
Pappy
lotp
Scooter McGruder
john frum
tu3031
badanov
sherry
ryuge
GolfBravoUSMC
Bright Pebbles
trailing wife
Gloria
Fred
Besoeker
Glenmore
Frank G
3dc
Skidmark
Alaska Paul



Better than the average link...



Rantburg was assembled from recycled algorithms in the United States of America. No trees were destroyed in the production of this weblog. We did hurt some, though. Sorry.
3.235.140.84

Help keep the Burg running! Paypal: