Britain
Jewish group 'shocked' by UK ban of travel ad
B'nai B'rith International says it is outraged at a United Kingdom advertising board decision to ban an Israeli government tourism ad promoting Israel and calls on the Advertising Standards Authority, an independent government body, to reverse its own decision.

"Displaying a shocking lack of judgment, the British Advertising Standards Authority deemed the print ads misleading because the site they promote, the Western Wall, also known as the Kotel, is in the eastern part of Jerusalem, which the advertising board said was actually 'occupied' and not part of Israel," the Jewish group said.

According to B'nai B'rith, "The Western Wall is the holiest site in Judaism. To suggest it is not part of Israel is as wrong-headed as it is dangerous to the well-being of the Jewish state. No peace agreement will ever take this area from Israel. But the ban could lead some to believe this cornerstone of Judaism and Jewish history is in dispute and could in turn prejudice future negotiations."

"This is one of the most egregious interpretations of Israel's borders that I've seen in a long time," says B'nai B'rith International President Dennis W. Glick. "Jerusalem is mentioned hundreds of times in the bible. For the British Advertising Standards Authority to suggest the area is not part of Israel is an exceptional misuse of office. No peace plan would ever ask Israel to hand over the Wall. It dismisses the symbolic and historic value to the Jewish people and the Jewish state."

"The advertising board is trampling on reality," says B'nai B'rith International Executive Vice President Daniel S. Mariaschin. "No peace agreement would ever exist that would remove the Western Wall from Israeli control. This decision will only serve to further delegitimize Israel."


Yes, one expects that was the intent.
Posted by: lotp || 04/23/2010 00:00 || Comments || Link || E-Mail|| [6463 views] Top|| File under:
Dissident threat level increases in No. Ireland
The threat from dissident republicans in Northern Ireland is higher than at any time since the Omagh bomb almost 12 years ago, according to police.

Senior police officers believe rival factions in the Real IRA and Continuity IRA have increased co-operation and stepped up recruitment. There is concern that they may try to disrupt the election campaign.

Security sources have told the BBC the dissident situation has "deteriorated significantly".

The threat posed by dissidents has been officially classified as "severe" for the past 14 months. The assessment was increased from "substantial" last February.

This means the security service MI5, which is responsible for gathering intelligence believes an attack is highly likely.
Posted by: lotp || 04/23/2010 00:00 || Comments || Link || E-Mail|| [6466 views] Top|| File under:
Caribbean-Latin America
Cubans train sharp shooters and snipers in the Venezuelan army
What we all knew but did not dare discuss much was finally stated clearly by someone who knows about that. Antonio Rivero retired from the army a few days ago. He was a general and he was in charge of the Civil Defense system of Venezuela, the one that does rescue operations and the like. His role was not too stellar but can be excused in part as chavismo has no patience for such trivial matters as the Avila burning of last months illustrated to all. He certainly never got the funds he needed to perform his job as it should be. He was at least one of those few chavista public servants that one could listen to without much wincing. Well, today in a press conference he let us know that Cubans are training sharp shooters in the Venezuelan army and that when there is a conflict, Cuban military personnel are given priority.
Posted by: Thing From Snowy Mountain || 04/23/2010 09:07 || Comments || Link || E-Mail|| [6490 views] Top|| File under:
Chávez: I am not meddling in Colombian elections
"I am not a crook!"


President Hugo Chávez denied once again that he is interfering in the Colombian election process as the former Defense Minister and presidential candidate, Juan Manuel Santos, has complained. "I have nothing to do with it," Chávez said in Bolivia.

"I made some remarks and now he says that I want to get involved in Colombian elections. No, I just expressed my view about some events occurred in the hemisphere," Chávez said.

The Venezuelan President recalled that Santos was the man who ordered the bombing of Ecuadorian territory under the pretext of searching a leader of the Revolutionary Armed Forces of Colombia (FARC). The Venezuelan President recalled that Santos has said he would order a similar incursion in Venezuela and in any other country with the purpose of provoking a war that only would be in the interest of the United States.
Posted by: Steve White || 04/23/2010 00:00 || Comments || Link || E-Mail|| [6475 views] Top|| File under:
China-Japan-Koreas
Fake Dollars Flood N.Korea-China Border Area
Counterfeit US$100 notes printed in North Korea are widely circulated in the North Korea-China border area, Radio Free Asia reported Thursday. The U.S. Treasury Department earlier announced a plan to print newly designed $100 notes with more anti-counterfeit solutions.

The so-called "supernotes" have been spotted in large quantity in border towns such as Sinuiju in North Pyongan Province. Amid rumors in mid-January that the U.S. will print new $100 bills, a department charged with operations against the South in the North Korean Workers' Party and the Army's Reconnaissance Bureau apparently released their stockpiles of the fakes to get rid of inventory, RFA quoted North Korean sources as saying.

A source told RFA that Kim Yong-chol, the director of the Reconnaissance Bureau, ordered the release of the fakes. The source said it appears that the bureau enjoys the trust of North Korean Kim Jong-il's son and heir apparent Jong-un and may have been aiming to raise a "loyalty fund."

Kim Yong-chol has also recently been fingered as the mastermind behind a recent assassination plot against Hwang Jang-yop, a former secretary of the Workers' Party Central Committee who defected to the South in 1997, as well as behind the sinking of the South Korean Navy corvette Cheonan on March 26.

The North Korean regime has spread misinformation that the fake dollars are distributed by Chinese tourists, RFA added.
Posted by: Steve White || 04/23/2010 00:00 || Comments || Link || E-Mail|| [6482 views] Top|| File under:
U.S. at Work on Strangling Kimmie's Cash Flow
Why not just strangle Kimmie?


The U.S. envoy charged with UN sanctions, Philip Goldberg, is still trying to block North Korean leader Kim Jong-il's cash flow, even as Washington has agreed to talks with Pyongyang aimed at persuading it to return to nuclear negotiations.

North Korea invited U.S. North Korea envoy Stephen Bosworth on Aug. 4, when former U.S. president Bill Clinton was in Pyongyang to win the release of two American journalists. The same day, Goldberg was on his way to Moscow, where he met Russian Vice Foreign Minister Alexei Borodavkin and reportedly asked Russia to crack down on a mafia gang based on a tip-off that it had been involved in the laundering slush funds for Kim Jong-il.

South Korean and U.S. intelligence authorities believe that North Korea recently earned a lot of foreign currency by smuggling ivory from Africa and distributing fake Viagra as well as selling drugs and circulating counterfeit dollars.

The North allegedly laundered money or operated secret bank accounts with the help of the Russian gangsters after it became practically impossible for the North to carry out normal transactions using the real names of top officials or agencies. Russia then passed an advisory circular which the U.S. had sent around Russian banks.

According to the source, North Korea expanded arms exports even after UN Security Council Resolution 1874 took effect in the wake of its second nuclear test on May 25. "North Korea has developed new markets in Africa and Latin America, in addition to expanding exports to its existing markets in Southeast Asia and the Middle East," the source said. "It seems the North is mainly exporting small vessels such as Hovercraft and patrol boats and Air Force equipment including radar and GPS to Africa and Latin America."

Goldberg then visited China in late October to persuade his hosts to implement sanctions against the North. He pledged to concentrate on blocking any money flow related to weapons of mass destruction. There are fears that the sanctions lost their bite when China in early October promised the North a massive aid package, but some experts disagree.

Prof. Cho Young-ki of Korea University said, "The U.S.-led financial sanctions will deal a blow especially to Kim Jong-il's slush funds and the North's munitions economy. Unlike in 2005 when it sanctioned Banco Delta Asia, the U.S. now seems to have found a way to inflict pain on the North while not allowing it to openly resist."

U.S. Secretary of State Hillary Clinton apparently believes Golberg's efforts have been successful, saying Monday that North Korea now wants dialogue because nations of the six-party talks are taking concerted action in implementing sanctions against the North.
Posted by: Steve White || 04/23/2010 00:00 || Comments || Link || E-Mail|| [6477 views] Top|| File under:
Europe
Driver wearing Islamic face veil fined in France
A woman driver wearing an Islamic face veil has been fined by French police for not having a clear field of vision. The fine was small, but it garnered big attention Friday and may illustrate what's to come as the president pushes to outlaw the veils nationwide.

Traffic police in the western city of Nantes fined the 31-year-old woman 22 euros ($29) in early April, her lawyer said. The fine was based on a rule that says drivers should have freedom of movement and a sufficient field of vision, lawyer Jean-Michel Pollono said. Pollono said Friday that he is protesting the decision, saying a veil is no different from a motorcycle helmet in terms of hindrance to vision.

Sarkozy raised the stakes Wednesday in France's drive to abolish the all-encompassing veil, ordering a draft law banning them in all public places. Sarkozy, who says the veils oppress women, decided to defy France's highest administrative body, which says such a full ban risks being declared unconstitutional.

The woman detained for driving in a veil said on i-Tele television, "my field of vision was sufficient." She raised the back of her veil over her head and covered her eyes totally, and added, "Now, it is not."

She is French by nationality, and her lawyer says she has driven in France with her face veiled for the past nine years and never been stopped until now, after months of recent parliamentary discussion and government talk about possibly banning the veils. When she was stopped, the traffic police asked her to raise her veil to confirm her identity, which she complied, Pollono said.

"A French citizen cannot be fined based on the way he or she dresses," Pollono said. "If the veil is forbidden behind the wheel, then nuns should not be able to drive, and full helmets for motorcyclists should be banned, because you can't see on the sides, and even some police units who drive with masks should be fined."

Sarkozy's move angered Muslims in the Arab world and worried Muslims in France, who fear they are being stigmatized because of a very small minority of women in France who cover their faces with niqabs or burqas. A leading French conservative lawmaker who has been at the forefront of the push against the veils, Jean-Francois Cope, has been given police protection, officials said Friday.

Cope has had a security officer accompanying him since January, said two officials who spoke on condition of anonymity because of the sensitivity of the situation. In January, Cope, head of the governing conservative party UMP in the lower house of parliament, submitted a proposed bill on banning the veil. The officials would not comment on a report in the French daily Le Parisien that Cope had received threats.
Posted by: ryuge || 04/23/2010 08:09 || Comments || Link || E-Mail|| [6474 views] Top|| File under:
Dutch court acquits Arab group over Holocost denial cartoon
A Dutch court has acquitted an Arab cultural group of hate crime for publishing a cartoon on its website questioning the Holocaust.

The Dutch arm of the Arab European League said it had wanted to highlight what it said was double standards. It published the cartoon last year after a decision by Dutch prosecutors not to put MP Geert Wilders on trial for distributing cartoons of Muhammad.

The court in Utrecht said the group itself was not denying the Holocaust. It said the league had published the cartoon with a text explaining its purpose.

"Freedom of speech need not come second in this case to the right of others to be free from discrimination," the court statement said.

"The right of the AEL to make such a statement must be guaranteed, given the specific context and intention of the case."


Outside of fighting words, people have a right to say stupid stuff. The quickest way for someone to be labeled a goof, a moron and a hater is for that person to deny the Holocaust. If someone wants that sort of attention, they're welcome to it.
Posted by: lotp || 04/23/2010 00:00 || Comments || Link || E-Mail|| [6475 views] Top|| File under:
Home Front: WoT
Revolution Muslim website hacked in retaliation for targeting South Park creators
The Muslim website, Revolution Muslim based in New York City, has been hacked in retaliation for the fact that the website targeted South Park creators Trey Parker and Matt Stone over of two recent episodes that satirized the Prophet Muhammad. Currently, Revolution Muslim's website is down.

The hack was first noticed Wednesday night and lasted for a brief period of time. According to Gawer.com, the hackers managed to redirect Revolution Muslim's website to another website called Revolution Islam. When a visitor went to Revolution Muslim's website they were redirected to images of Prophet Muhammad with a bomb on his head and an older Muslim man kissing a young boy passionately.
Posted by: ed || 04/23/2010 16:50 || Comments || Link || E-Mail|| [6477 views] Top|| File under:
US indicts 11 suspected pirates in Norfolk
NORFOLK, Va. – Eleven suspected pirates were indicted Friday on U.S charges of piracy and other counts related to attacks on two U.S. naval vessels off the coast of Africa. The indictment was unsealed an hour after the suspects were led into the federal courthouse in Norfolk under heavy security.

One of the accused pirates had a bandaged head, while another was carried into the court building. The 11 were scheduled for a court appearance Friday afternoon.


Slip on a bar of soap?


In addition to the piracy count, the charges include attacks to plunder a vessel, assault with a dangerous weapon, and use of a firearm during a crime of violence.

Five of the men were captured March 31, after the frigate USS Nicholas exchanged fire with a suspected pirate vessel west of the Seychelles, sinking a skiff and confiscating its mother ship. The other six were captured after they allegedly began shooting at the amphibious dock landing ship USS Ashland on April 10 about 380 miles off Djibouti, a small nation facing Yemen across the mouth of the Red Sea.

The 11 had been held on U.S. ships for weeks off Somalia's pirate-infested coast and nearby regions as officials worked to determine whether and where they could be prosecuted and prepare legal charges against them.

The indictment did not indicate the pirates' nationality.


Any guesses?


The Somali mission to the United Nations said it is attempting to sort out jurisdictional issues. "We prefer those kids to be tried in Somalia," said Omar Jamal, first secretary for the mission.


We prefer that they drown in the Indian Ocean. So we'll call this a compromise, okay, Omar?


The U.S. Attorney's office confirmed that all 11 suspects are from Somalia.


Hey! I was right!


The suspects were taken from the USS Nassau amphibious assault ship Thursday and flown to Virginia on a government plane in the custody of the Justice Department.

The transfer of the case to a U.S. court comes amid discussions about setting up an international court to prosecute piracy suspects, which some nations have been reluctant to do because of difficulties transporting suspects, fears they may claim asylum and thorny jurisdiction issues.
Posted by: tu3031 || 04/23/2010 14:32 || Comments || Link || E-Mail|| [6485 views] Top|| File under:
Colleague Disputes Case Against Anthrax Suspect
Dr. Heine said he did not dispute that there was a genetic link between the spores in the letters and the anthrax in Dr. Ivins's flask — a link that led the F.B.I. to conclude that Dr. Ivins had grown the spores from a sample taken from the flask. But samples from the flask were widely shared, Dr. Heine said. Accusing Dr. Ivins of the attacks, he said, was like tracing a murder to the clerk at the sporting goods shop who sold the bullets.

"Whoever did this is still running around out there,' Dr. Heine said. "I truly believe that.'


The real concern. Because back then we all thought it was Al Qaeda... and as I recall a couple of Muslim men showed up at doctors' offices needing treatment for cutaneous anthrax infections.
Posted by: Thing From Snowy Mountain || 04/23/2010 12:06 || Comments || Link || E-Mail|| [6485 views] Top|| File under:
The murder of rancher Bob Krentz - Be advised, this is UNCONFIRMED reporting.
Forwarded to me by a friend who recently retired from border patrol.........


As you know, one of the local ranchers was murdered in Douglas two weeks ago. His funeral is tomorrow. I received three messages similar to the one below from different officers within the Rangers and law enforcement.

Yesterday afternoon I talked to another rancher near us who is a friend of ours and whose great grandfather started their ranch here in 1880. These are good people. He told me what really happened out at the Krentz ranch and what you won't read in the papers. The Border Patrol is afraid of starting a small war between civilians here and the drug cartels in Mexico.

Bob Krentz was checking his water like he does every evening and came upon an illegal who was lying on the ground telling him he was sick. Bob called the Border Patrol and asked for a medical helicopter evac. As he turned to go back to his ATV he was shot in the side. The round came from down and angled up so they know the shooter was on the ground. Bob's firearm was in the ATV so he had no chance. Wounded he called the Cochise County Sherriff and asked for help. Bleeding in the lungs he called his brother but the line was bad so he called his wife but again the line was bad.

Several ranchers heard the radio call and drove to his location. Bob was dead by this time. The ranchers tracked the shooter 8 miles back towards Mexico and cornered him in a brushy draw. This was all at night. The Sherriff and Border Patrol arrived and told them not to go down and engage the murderer. They went around to the back side and if you can believe it the assassin managed to get by a BP helicopter and a Sherriff's posse and back to Mexico. So much for professional help when you need it.

One week before the murder Bob and his brother Phil (who I shoot with) hauled a huge quantity of drugs off the ranch that they found in trucks. One week before that a rancher near Naco did the same thing. Two nights later gangs broke into his ranch house and beat him and his wife and told them that if they touched any drugs they found they would come back and kill them.

The ranchers here deal with cut fences and haul drug deliveries off their ranches all the time. What ranchers think is that the drug cartels beat the one rancher and shot Bob because they wanted to send a message. Bob always gave food and water to illegals and so they think they sent the assassin to pose as an illegal who was hungry and thirsty knowing it would catch Bob off guard.

What is going on down here is NOT being reported. You need to tell people how bad it is along the border. Texas is worse. Near El Paso it's in a state of war. 5000 people were killed in Ciudad Juarez last year and it's over 2000 so far this year. Gun sales down here are through the roof and I get emails from people wanting firearms training. Something has to be done but I don't hold out much hope. These gangs have groups in almost every city in the US.

This is serious business. The Barrio Azteca and their sub gangs are like Mexican Corporations and organized extremely well. If this doesn't get dealt with down here you guys will deal with it on your streets.

Bud


Again note that this is unconfirmed and an e-mail from a private person. AoS.




It's this kind of thing that has prompted so many of us to get our news from blogs rather than the mainstream media.
Posted by: Besoeker || 04/23/2010 11:49 || Comments || Link || E-Mail|| [6548 views] Top|| File under:
India-Pakistan
Mighty Pak Army holding thousands in indefinite detention
LAHORE: The Pakistani military is holding thousands of suspected militants in indefinite detention, arguing that the nation's dysfunctional civilian justice system cannot be trusted to prevent them from walking free, reported an American publication while citing US and Pakistani officials.

According to the Washington Post, the majority of the detainees the Pakistani officials and human rights advocates said have been held for nearly a year and have been allowed no contact with family members, lawyers or humanitarian groups.

Top US officials have raised concern about the detentions with Pakistani leaders, fearing that the issue could undermine American domestic and congressional support for the US-backed counterinsurgency campaign in Pakistan and jeopardise billions of dollars in US assistance.

Pakistani officials say that they are aware of the problem, but there is no clear solution: Pakistan has no applicable military justice system, and even civilian officials concede that their courts are not up to the task of handling such a large volume of complex terrorism cases.

The quandary plays directly into the Taliban's strategy. The group has gained a following in Pakistan by capitalising on the weakness of the civilian government, promising the sort of swift justice that is often absent from the slow-moving and overburdened courts.

"We don't have a system like Egypt, where you send a man to court and three days later, he's executed," said Malik Naveed Khan, the top police official in Pakistan's Khyber Pakhtunkhwa province.
"The judges decide the punishment, and they have to look at the evidence." Pakistani officials say all the current detainees are suspected of crimes against the Pakistani state and would be dealt with domestically.

ISPR chief Maj Gen Athar Abbas said the military was "extremely concerned" that the detainees would be allowed to go free if they were turned over to the civilian government. More than 300 suspected Taliban who had been detained in the military's 2007 operation in the Swat valley were later released under a peace deal. Abbas said several returned to the Taliban, making the army's task harder when it again rolled into Swat last spring.

The exact number of prisoners is not known. US officials estimate the total at 2,500 -- a figure that roughly corresponds to Pakistani estimates -- although some outside analysts in Pakistan say the number is higher. US officials say they worry that the detentions would further inflame the Pakistani public at a time when the government needs popular support for its offensives. "They're treating the local population with a heavy hand, and they're alienating them," said an Obama administration official. "As a result, it's sort of a classic case going back to Vietnam: it [risks] actually creating more sympathy for the extremists."

US officials worry, too, that by holding thousands of people without trial, Pakistan risks running afoul of the Leahy Amendment, which requires recipients of US military assistance to abide by international human rights laws and standards. Malik Naveed said he expected the detainees to be tried in civilian courts, but he does not know when. "I don't see any other option," he said. "But it will take time."


It shouldn't surprise anyone that the Pak civilian judicial system, a joke when it isn't itself being assaulted by the ISI, the government and the Taliban, isn't up to the processing and judging of thousands of hard boyz. It's only mildly surprising that the Pak army is willing to hold thousands, but perhaps these boys didn't pay the right people in the ISI. But the Washington Post and similarly minded hand-wringers aren't the ones to complain: just how long have we been planning that terrorist trial in New York City, anyways?
Posted by: Steve White || 04/23/2010 00:00 || Comments || Link || E-Mail|| [6467 views] Top|| File under:
Suspects in 471 terror cases acquitted in Punjab
LAHORE: As many as 629 terrorism cases were decided by anti-terrorism courts in 2009, of which suspects in 471 cases were acquitted, sources in the Punjab Public Prosecution Department and Punjab Police told Daily Times on Thursday.

Taking stock of the situation, CJP Iftikhar Muhammad Chaudhry has nominated Supreme Court Justice Shakirullah Jan as an administrative judge for all anti-terrorism courts (ATC) and Lahore High Court Judge Ijaz Chaudhry to monitor ATCs and examine exonerations in Punjab.

On April 24, a meeting presided over by Justice Shakirullah Jan would be held at the Supreme Court Registry in Lahore to examine the overall performance of ATCs, acquittals in terrorism cases, pending cases and the standard of investigation and prosecution.

As a follow up, Punjab Public Prosecution Department officials and the inspector general of Punjab police would meet today (Friday) to examine the current status of terrorism cases registered between January 1, 2005, and February 15, 2010, and some other pending cases registered before this period, sources in the IGP office told Daily Times.

Punjab Prosecutor General Syed Zahid Hussain Bokhari told Daily Times that special attention was paid to terrorism cases, which could spike the ratio of convictions in these cases. Punjab Police DIG (Crimes) Ayub Qureshi said the chief justice was focussing on terrorism cases. He said the Punjab IG had directed all regional police officers, city police officers and district police officers to improve the standard of investigation in terrorism cases, include concrete and solid evidence in case files and arrest proclaimed offenders as soon as possible.
Posted by: Steve White || 04/23/2010 00:00 || Comments || Link || E-Mail|| [6469 views] Top|| File under:
90% of Benazir's murder suspects arrested: Zardari
LAHORE: President Asif Ali Zardari has said that "a special group' is investigating the assassination of former prime minister Benazir Bhutto, and about "90 percent' of those accused have been arrested, while action continues against those who washed the crime scene at Liaquat Bagh, a private TV channel reported on Thursday.

Zardari said the decision to approach the UN for an investigation into the assassination of Benazir was not made by him: "the Senate, the National Assembly and the four provincial assemblies decided to approach the world body for an impartial probe'. The president said his government had empowered parliament.
Posted by: Steve White || 04/23/2010 00:00 || Comments || Link || E-Mail|| [6460 views] Top|| File under:
Israel-Palestine-Jordan
Netanyahu defies Obama's demands over East Jerusalem
Mr Netanyahu is said to have written to Barack Obama over the weekend officially rejecting his demand to freeze settlement expansion in the city -- a move that takes relations between Israel and its superpower patron into uncharted territory.


Figured out that no foreign leader has yet paid for defying Bambi, has he ...


The Israeli prime minister's response came nearly a month after a tempestuous meeting at the White House in which he was instructed to make a series of confidence-building measures towards the Palestinian leadership.

Mr Netanyahu has equivocated as he tried to balance the demands of his coalition's right-wing, which urged him to make no compromises, against the intense pressure of the US president.

Although he offered to make some concessions, such as releasing a number of Palestinian prisoners, Mr Netanyahu held firm on the issue of East Jerusalem, which Israel captured and annexed after the Six-Day War of 1967.

Israeli officials, however, denied that their prime minister had made any formal reply to Mr Obama's demands.

"The idea that there was some formal response is just not true," one said.

Mr Netanyahu has made his feelings on East Jerusalem clear in recent days. Stopping construction in the city's Jewish settlements is "totally, totally a non-starter", he told the US television network ABC on Sunday.

Israeli officials have been at pains to insist that Mr Netanyahu's refusal to rein in settlement expansion is a response to calls for a construction freeze from the Palestinian leadership rather than defiance of Mr Obama.

But with US and Palestinian policies on East Jerusalem seemingly indivisible, the Israeli right yesterday interpreted Mr Netanyahu's position as their victory

Posted by: lotp || 04/23/2010 00:00 || Comments || Link || E-Mail|| [6492 views] Top|| File under:
Syria-Lebanon-Iran
U.S. Tries to Buy Time for Its Iran Strategy
Looks like Iran will have to get nuclear stuff from North Korea. Or Syria. Or Venezuela. Or Bolivia. Or Pakistan.




Not Syria. Israel took care of that a few years ago.

Iranian forces launched a big military exercise in the Persian Gulf Thursday, thereby underscoring a grim reality: The strategy for stopping Iran's nuclear program is turning into a race against time before options turn from mediocre to bad to worse.

The goal of American policy right now is to slow down the clock--that is, to stretch out the time Iran needs to become nuclear-arms capable. The hope is to buy time to give other kinds of pressure a better chance to work before military options move to the fore.

That's why the current foot-dragging in adopting new economic sanctions at the United Nations Security Council is so troublesome. In an ideal world, and in the Obama administration's original vision, a U.N. resolution imposing new economic penalties would have been passed two months ago.


In an ideal world Iran wouldn't be a problem.


So now, here's where things are headed: American officials say they hope a U.N. resolution will pass in the next few weeks. That would clear the way for step two, in which the U.S. and its European allies, with some help from Japan, would layer on additional sanctions of their own with more bite, clamping down on Iran's access to the international financial system and squeezing its Revolutionary Guards, the real power behind Iran's nuclear program.

Getting this economic squeeze in place is crucial. The hope is that when Iran's leaders see that economic pressure has moved from possibility to reality, they will return to negotiations over their nuclear program, which they contend is for producing energy, not weapons.


Keep hoping, Barack. Hoping for Change.


It's worth pausing here to note that having a credible military threat on the table is useful for both prongs of this strategy--getting biting sanctions, as well as getting Iran to take its predicament seriously. Israeli Prime Minister Benjamin Netanyahu, while feuding with the Obama administration on the Israeli-Palestinian peace process, is extremely useful on this front.


Credible? Barack, they're dissing you left and right and are getting away with it. They won't believe you until after they're dead.


Already, informed sources say, the U.S. has essentially said to the recalcitrant Chinese: "Look, you'd better cooperate on sanctions, because if we don't do something, Netanyahu is just crazy enough to attack Iran." And if there's a silver lining to the military exercises Iran just launched, it's that they suggest Tehran is taking the military threat seriously.

If these combined pressures compel Iran's leaders back into negotiations, the goal would be to revive the kind of nuclear-swap deal Iran agreed to, then backed away from, last fall. Under that agreement, Iran was to ship about half of the low-enriched uranium it has accumulated to Russia and France for reprocessing into fuel for a nuclear reactor in Tehran.

The beauty of that deal was that, by taking potential nuclear-weapons material out of Iran's hands and turning it into something else, the world would know with confidence that it had slowed down Iran's march toward nuclear-weapons capability by a year or so. That would, in the words of one senior Obama administration official, "shift the timetable to the right," extending the time available to find a longer-term solution.

That breather would be crucial on several fronts. First, the U.S. would buy more time to build a real regional security arrangement under which it would help strengthen the defenses of friendly Persian Gulf states and work out a plan for a joint response to Iranian provocations. More time also would allow the U.S. to move ahead in building a defense system to knock out Iranian missiles that could carry nuclear warheads.

It's possible that the combination of a regional defense plan and a real American missile-defense shield would signal to Iran that acquiring nuclear arms wouldn't give it the power to intimidate its neighbors that it might envision, and help convince Tehran that developing nuclear weapons isn't worth the economic pain the world can inflict.

And if that doesn't work, slowing down the nuclear program would at least create more time to determine whether opposition forces within Iran have any hope of threatening the regime.

There's at least some reason to hope new pressure might pull Iran back into negotiations. U.S. officials suspect that President Mahmoud Ahmadinejad, for all his bluster, actually wanted to do the nuclear-swap deal last fall, but was stopped by supreme leader Ayatollah Ali Khamenei.

And in recent days, Iranian officials have been floating an alternative to last fall's deal, indicating they want to talk to other nations about it, perhaps at a meeting on nonproliferation in New York next month.

Meanwhile, though, nuclear centrifuges in Iran continue to spin out enriched uranium. Iran's ultimate goal may well be to leave the outside world paralyzed in a state of suspended animation by demonstrating it has developed the ability and material to make nuclear arms, while stopping just short of making the weapons themselves.

Even that nebulous outcome would compel the world to ponder two far less appealing options. One would be that military strike.

The second would be to accept that Iran has become a nuclear-capable state, and adopt a strategy of containing it while using economic pressure--perhaps even an economic blockade--to force a reversal or to bring down the regime. That's essentially what the West did to the Soviet Union during the Cold War. It did, however, take 50 years.
Posted by: gorb || 04/23/2010 04:34 || Comments || Link || E-Mail|| [6473 views] Top|| File under:
U.S. Lists Companies Aiding Iran's Energy Projects
WASHINGTON — Over the past five years, 41 foreign companies have helped Iran develop its oil and gas sector, which accounts for more than half of the Iranian government's revenues, Congressional investigators reported Thursday. The Government Accountability Office said the companies provided expertise, equipment and financing and did construction work on oil and gas pipelines, enabling Iran to increase energy production and profits.

No American companies were listed in the report, but the China National Petroleum Corporation was reported to be financing an oil field in an agreement with the Iranian government estimated to be worth more than $2 billion. Daewoo Shipbuilding and Marine Engineering of South Korea was reported to be building tanker ships for Iran under a $384 million contact.

The report did not determine whether the companies had violated the Iran Sanctions Act, devised to punish foreign companies that invested more than $20 million in a given year to develop Iran's oil and gas fields.

"Clearly, we need to take a tougher stance against companies tied to Iran's refined petroleum capacity,' said Senator Kirsten Gillibrand, Democrat of New York, who has been pushing for hearings on companies that do business in Iran. "Companies whose profits fuel Iran's nuclear ambitions should not be allowed to do business with the U.S. or benefit from the U.S. economy — period,' she added.

The House and Senate have passed legislation aimed at strengthening sanctions on companies doing business with Iran, and are working to iron out differences in the bills.

The United States and its European allies are trying to win support for a tough new sanctions aimed at pressing Iran to rein in its nuclear program, but China and Brazil have resisted. Both countries have companies that work in Iran's energy sector, the report says.

Last month, The New York Times disclosed that over the past 10 years, the federal government gave more than $107 billion in contract payments, grants and other benefits to foreign and multinational American companies while they were doing business in Iran. That includes nearly $15 billion paid to companies that defied American sanctions law by making large investments that helped Iran develop its vast oil and gas reserves.

In the 14 years since the law was passed, the government has never enforced it, in part for fear of angering America's allies.

A number of companies have recently announced that they will end or curtail their operations in Iran. The French oil giant Total and the Italian oil company Eni are also said to be considering ending their operations in Iran. Both companies were named in the investigators' report, which was requested by Senator Joseph I. Lieberman, independent of Connecticut, and Senator Jon Kyl, Republican of Arizona.
Posted by: Steve White || 04/23/2010 00:00 || Comments || Link || E-Mail|| [6468 views] Top|| File under:
Israel won't strike Iran without US: Biden
WASHINGTON -- Vice President Joe Biden said Thursday that Israel would not attack Iran without consulting the United States and that Jerusalem clearly saw sanctions as the next step to deal with Teheran's nuclear program.


What does Biden know?




A great deal that isn't so.

"Everyone from the Israeli prime minister straight through to the British prime minister to the president of Russia -- everyone agrees the next step we should take is the UN sanction route," Biden said on ABC's The View.

When asked whether Israel might take military action without consultation with the US, he replied, "They're not going to do that."

Biden also said he expected to see sanctions coming out of the UN in the next few weeks, estimating the timeline as "by the end of this month, beginning of next month."

Though China, one of the five members of the United Nations Security Council with veto power, has repeatedly pushed for lighter sanctions and expressed doubts about the wisdom of pursuing that path, Biden said that Beijing would support the UN effort.

"China will agree to sanctions," Biden told The View. "This is the first time the entire world is unified. Iran is out of bounds."

US President Barack Obama has previously given the end of spring as the time frame in which he expects to see UN sanctions approved.

Biden stressed, "We're going to continue to keep the pressure on Iran."


What pressure?
Posted by: Steve White || 04/23/2010 00:00 || Comments || Link || E-Mail|| [6463 views] Top|| File under:
When Ahmadinejad met Mugabe
President Robert Mugabe has welcomed Iranian President Mahmoud Ahmadinejad to Zimbabwe, a meeting of two leaders united in fierce opposition to the West.

Mr Ahmadinejad, whose visit is expected to produce a raft of trade and co-operation agreements, is scheduled to open the country's main trade fair in the second city of Bulawayo on Friday.

But the Movement for Democratic Change (MDC), the party that shares power with Mr Mugabe's ZANU-PF in a fragile unity government, said inviting Mr Ahmadinejad to open the trade fair was "a colossal political scandal".

"Inviting the Iranian strongman to an investment forum is like inviting a mosquito to cure malaria," the party said in a statement.

"Ahmadinejad's visit is not only an insult to the people of Zimbabwe, but an affront to democracy and to the oppressed people of Iran."

Both Mr Ahmadinejad and Mr Mugabe are known for their controversial policies and anti-Western rhetoric.

Later, Mr Ahmadinejad condemned the "satanic pressures" on Zimbabwe and his own country which he said were fighting to maintain their sovereignty.

"Iran and Zimbabwe are two countries that continue the effort to maintain their sovereignty and freedom," Ahmadinejad said at a dinner with Zimbabwe President Robert Mugabe.

"Of course, our strength had provoked the hostility of expansionist countries," he said. "Here, I condemn all pressures, all satanic pressures, pressures on the government and people of Zimbabwe."

"We believe victory is ours and humiliation and defeat for our enemies."


Posted by: lotp || 04/23/2010 00:00 || Comments || Link || E-Mail|| [6469 views] Top|| File under:
Who's in the News
65
[untagged]
2
Taliban
Bookmark
E-Mail Me
The Classics
The O Club
Rantburg Store
The Bloids
The Never-ending Story
Thugburg
Gulf War I
The Way We Were
Bio
Merry-Go-Blog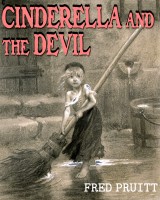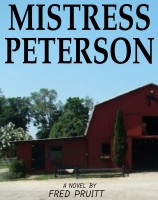 On Sale now!


A multi-volume chronology and reference guide set detailing three years of the Mexican Drug War between 2010 and 2012.

Rantburg.com and borderlandbeat.com correspondent and author Chris Covert presents his first non-fiction work detailing the drug and gang related violence in Mexico.

Chris gives us Mexican press dispatches of drug and gang war violence over three years, presented in a multi volume set intended to chronicle the death, violence and mayhem which has dominated Mexico for six years.
Click here for more information


Meet the Mods
In no particular order...


Steve White
Seafarious
Pappy
lotp
Scooter McGruder
john frum
tu3031
badanov
sherry
ryuge
GolfBravoUSMC
Bright Pebbles
trailing wife
Gloria
Fred
Besoeker
Glenmore
Frank G
3dc
Skidmark
Alaska Paul



Better than the average link...



Rantburg was assembled from recycled algorithms in the United States of America. No trees were destroyed in the production of this weblog. We did hurt some, though. Sorry.
44.197.230.180

Help keep the Burg running! Paypal: