Bangladesh
JMB finds friends in outlawed parties
Where else would they look?


Banned Jama'atul Mujahideen Bangladesh has approached a new strategy to regain its strength and is trying to develop ties with different groups including the outlawed parties.


Because when you're one of the uncool kids, hanging out with those even less cool will make you cooler.

Officials of Rapid Action Battalion fighting militancy say they have already marked and broke a link between JMB and outlawed Gono Bahini.


I'll bet the shutter gun got a real workout, too ...


"The JMB contacted an outlawed group for firearms but failed as we detected and dismantled the link," Rab Director (intelligence wing) Lt Col Ziaul Ahsan told The Daily Star.

Rab sources say JMB was left in ruins following the execution of its six top brass leaders in 2007 and constant arrest of other leaders and operatives. But now the outfit might try to establish a relation with other banned outfits like Harkatul Jihad al Islami, Hizb-ut Tahrir and even the war criminals to regain strength.


Birds of a feather ...


The sources add they have information that JMB Shura member Sohel Mahfuz, who hails from Charsreekal village in Kumarkhali upazila, Kushtia, sought firearms several times from top Gono Bahini leader Ashraful Islam alias Mandar about a month ago.

Mandar was eventually spotted and killed in a "shootout" with the Rab members in Kushtia on April 7.


RAB spotted him, grabbed him, cuffed him, put him in the back of a 2-1/2 ton truck, drove to the banana grove in Kushtia, put a round of bullet behind each ear, rolled him out the back of the truck, retrieved the cuffs, carefully planted the shutter gun, took pictures, retrieved said shutter gun, lit cigars, drove back home, wiped down shutter gun, put shutter gun in velvet case, finished cigars, returned shutter gun to Sergeant Chaudhray at the RAB lock-up, transmitted pics to RAB PR department, filed expenses, and went home to bed.




Whew! It's a good thing they're fit, with such a schedule.

Interestingly, JMB came to limelight for its so-called outlaw cleansing operation in 2003 under the banner Jagrata Muslim Janata Bangladesh (JMJB) in different northwestern districts.

Several ministers of the then ruling four-party alliance government and party leaders patronised JMJB in the vigilante operations that left several people dead.

Meanwhile, Rab officials say JMB is still running its invitational activities in limited scale in all district and divisional headquarters despite being almost in a fragile state. Its invitation wing members are targeting students of schools, colleges and madrasas for recruitment. The JMB members are however a bit more active in the districts of Rajshahi, Rangpur, Mymensingh, Kishoreganj and Comilla, they observe.

Some recently held JMB operatives revealed these to the crime busting force during interrogation, Rab officials say.

Lt Col Ziaul Ahsan said, "Some arrested JMB operatives admitted that their operatives hiding in district towns as rickshaw-pullers or hotel boys continue 'dawati' activities in mosques in limited scale posing as Tabligh Jamaat men."

He added JMB members first target simpleton students from madrasas, schools and colleges in guise of Tabligh men. When they think their targets have become infatuated with Islam, the militants invite them to join JMB.

He however said JMB is running this activity very secretly and in a very limited scale as the outfit is under constant surveillance of Rab. The elite force, however, could not give the exact number of active JMB leaders and operatives.

Former military wing commander of JMB "Boma" Mizan during interrogation said the outfit has around 100 Eshar (in-charge of a certain area) members, 500 Gayeri Ehsar (active members) and around 1,000 general members and 2,000 supporters across the country. Mizan was arrested on May 14 last year.

The Rab has so far arrested 558 JMB members. Of them, 13 are Majlish-e-Shura members, 112 Ehsar members and the rest are Gayeri Ehsar or general members or supporters.
Posted by: Steve White || 04/25/2010 00:00 || Comments || Link || E-Mail|| [6459 views] Top|| File under:
War criminal 'rehabilitators' to be prosecuted
State minister for Home Shamsul Huq Tuku said that those who helped war criminals integrate into mainstream society would also be tried for offences, reports bdnews24.com. It was the BNP and Jamaat-e-Islami who rehabilitated war criminals in this country, he added.


Very true. Prosecuting them right now rather ups the ante ...


He was addressing a discussion on 'The trial of the war criminals and their rehabilitators' organised by Bangabandhu Academy at the city's Dhaka Reporters' Unity Saturday.

"The BNP and Jamaat's comments regarding the trial procedure for those prosecuted for crimes during the 1971 war, will be countered both politically and socially," he said.

Tuku claimed that, "Ziaur Rahman and BNP assisted the perpetrators of 1971. That is why BNP with Jamaat are threatening to thwart the trial."

Junior Law Minister Quamrul Islam said, "Ziaur Rahman re-established the Razakars and Al-Badrs in Bangladesh. After the killing of Bangabandhu, there was an attempt to establish a fundamentalist state with the help of the 1971 war criminals."

Quamrul termed Zia, the commander of 'Z' force during the War, as an 'intruder', adding that, "He (Zia) participated in the War as a Pakistan spy."

He alleged that the BNP-Jamaat led lawyers were trying to create confusion about the tribunal.

Senior Awami League leader Suranjit Sengupta said, "BNP and Jamaat are the part of the same body."

He said they were so integrated that an impact on one affects another.

Suranjit, the head of parliamentary watchdog on the law ministry, said, "When Jamaat gets cold, BNP sneezes."
Posted by: Steve White || 04/25/2010 00:00 || Comments || Link || E-Mail|| [6459 views] Top|| File under:
Caribbean-Latin America
Beijing confirms USD 20 billion loan to Venezuela
The Chinese government confirmed on Tuesday that it granted two loans worth more than USD 20 billion to the government of President Hugo Chavez and that both countries signed oil and energy agreements.

"We hope China and Venezuela to make joint efforts to implement these agreements and take bilateral relations to a higher level," said Chinese Foreign Ministry spokeswoman Jiang Yu, reported Efe.

On Saturday April 17, the Chinese government and a corporate delegation signed seven bilateral cooperation agreements with Venezuela, Jiang said, including a "framework agreement on financing" under which the China Development Bank (CDB) will provide a USD 10 billion loan and other credit amounting to 70 billion Yuan (USD 10.25 billion).

With the agreements signed on Saturday, China ensures part of Venezuelan oil for its voracious economy, and Venezuela gets huge cash inflow at a time of falling oil prices.


I thought Venezuelan oil production was falling. Am I wrong?

Although the price of the Venezuelan oil barrel is above USD 70, the government continues to increase the debt. Officials announced on Tuesday that China Development Bank Corp granted the South American country a loan amounting to USD 20 billion.

The fund in Yuan will be a pilot program to internationalize the Chinese currency, Chinese experts said. They added that given Venezuela's oil potential, the agreement could consolidate the position of the Chinese currency in the oil sector.


And consolidate the position of the Chinese government in Venezuela ...


Authorities have given few details about the financing in Yuan. According to analysts, since a part of the loan is denominated in Yuan, Venezuela will only purchase goods from China. Otherwise, the Latin American country will have to use its international reserves to spend US dollars to purchase Yuan.
Posted by: Steve White || 04/25/2010 00:00 || Comments || Link || E-Mail|| [6466 views] Top|| File under:
U.S. border police train Mexican police for drug fight
(Reuters) – In a warehouse in this Arizona border city, a U.S. Border Patrol trainer teaches a Mexican federal policeman to slip into a boxing stance and press a military assault rifle to his shoulder. Taking aim at a silhouette just a few paces away, the policeman lets off a rapid burst of practice fire in an exercise designed to recreate the urban drug war raging just across the border in Mexico.

"They're getting into close-quarter combat all the time with the drug smugglers and the cartels," Border Patrol instructor Tom Pittman said during a break from training a group of nine Mexican federal agents on Friday. "We're hoping this will help them prevail, to win, to stay alive," he added.

Since taking office last year, U.S. President Barack Obama has pledged increased support for his Mexican counterpart, Felipe Calderon, in fighting drug cartels that have killed some 22,800 people south of the border since Calderon took office in December 2006. Mexican authorities along the nearly 2,000-mile (3,200-km) border face lethal fire from well-armed cartels battling for lucrative cocaine, heroin, marijuana and amphetamine smuggling routes to U.S. markets. Mexican police and soldiers are frequent targets of the drug gangs.

U.S. officials are increasingly concerned the violence may take hold in U.S. border communities. "It's a collaborative effort to make both sides of the border safer," Mark Qualia, a spokesman for the Border Patrol in Washington, said of the program, funded under Plan Merida, the $1.4 billion U.S. program started in 2007 to help Mexico fight the cartels.

The training program is part of a pioneering effort allowing Border Patrol agents to pass on skills gained from policing the Arizona border corridor -- the principal drug and immigrant smuggling route between the two countries -- to carefully vetted Mexican federal police.

Since it started earlier this year, Border Patrol agents have trained 48 federal police officers assigned to battle drug traffickers and human smugglers in hot spots along the border. When the group now being trained graduates next week, the total will be 57.

Aside from teaching police to enter buildings and fire assault rifles, the twice-monthly courses give first-aid training, teach patrolling in all-terrain vehicles and share tips for finding hidden vehicle compartments used to smuggle drugs north over the U.S. border, and illicit guns and bulk cash heading south to Mexico.

The training program has also led to benefits for U.S. Border Patrol agents in Nogales, Arizona. They say they get a swift response when they reach out for assistance from colleagues in Mexico to respond to incidents such as Mexican smugglers hurling rocks across the line at U.S. agents.

"It helps putting a face to the uniform," said Border Patrol agent David Jimarez, who noted assaults on U.S. agents had dropped by two-thirds to an average of three a week since the program started. "We all belong to the same brotherhood."
Posted by: trailing wife || 04/25/2010 00:00 || Comments || Link || E-Mail|| [6491 views] Top|| File under:
China-Japan-Koreas
Norks will use nukes if invaded
I know, I know, this isn't new news, but they once again banged their spoon on the high chair tray, and we aim to be complete in our reporting ...


North Korea on Saturday warned it was prepared to use nuclear weapons if it was invaded by the United States and South Korea.

The official Korean Central News Agency (KCNA) carried the remarks by the North's Joint Chief, General Ri Yong-Ho, during a national meeting on the eve of the birthday of the communist country's armed forces.

'The revolutionary armed forces of the DPRK (North Korea) are fully ready to frustrate any provocation of the aggressors at a single blow,' Ri said. 'They will mobilise all means including the nuclear deterrent... should the US imperialists and the south Korean puppet warmongers dare intrude into the inviolable sky, land and seas of the DPRK even 0.001mm,' he said.

He added that 'a grave situation is now prevailing on the Korean Peninsula' because of the neighbouring South and its ally the United States, who he said wanted to start a war.

The harsh rhetoric comes as tensions between the two Koreas are high over the sinking of a South Korean warship last month near the disputed sea border in the Yellow Sea with a loss of 46 lives.

The tensions prompted US Secretary of State Hillary Clinton to say she hoped there would be 'no miscalculation' that could spark a new war between the Koreas.
Posted by: Steve White || 04/25/2010 00:00 || Comments || Link || E-Mail|| [6501 views] Top|| File under:
S. Korea raises remaining half of Cheonan
SEOUL, April 24 (Yonhap) -- The badly damaged stem of a South Korean warship was being towed to its home port of Pyeongtaek Saturday for inspection, officials said, a month after the vessel mysteriously broke into two and sank near the border with North Korea. The 58-meter-long wreckage was pulled out of the water earlier in the day and put on a giant barge for transportation to Pyeongtaek on the country's central west coast. The ship's broken stern was retrieved last week and brought to Pyeongtaek.

Earlier, salvage workers had found the body of one missing sailor trapped inside the wreckage. The victim was later identified as petty officer first class Park Sung-kyun, 20.

Forty sailors have been confirmed dead and six others were still listed as missing and presumed dead in the March 26 sinking of the 1,200-ton ship, the Cheonan. Fifty-eight were rescued before the ship sank.

Television footage showed the retrieved bow, which officials said weighs over 750 tons, moving slowly out of the disaster area in the Yellow Sea, towed by two tug boats. Officials expected it to arrive at Pyeongtaek 24 hours later.

Military officials who had briefly inspected the retrieved wreckage said there were signs on the bottom of the stem that the vessel was hit by an "an external explosion." The findings raised anew suspicion of a possible North Korean attack. The officials said the images of the ship's two broken pieces, if put together, show that the vessel's central bottom is shaped like an inverted V, an indication that it was struck by a blow from outside.

North Korea's involvement was suspected from the beginning as the site of the sinking lies near where the navies of the two Koreas fought bloody gun battles in 1999, 2002 and most recently in November last year. But the communist North has flatly rejected allegations of its involvement as fabrication.

In an effort to improve the transparency of the probe, South Korea has asked foreign countries to send experts to conduct joint research. Specialists from the United States and Australia have already been working in South Korea, and Sweden and Britain also pledged to send experts.

North Korea's involvement, if confirmed, would deal a serious blow to the already troubled relations between the two divided states and cast a pall over international efforts to reopen long-stalled disarmament talks on Pyongyang's nuclear arms programs.

South Korean President Lee Myung-bak has vowed to discover the cause of the sinking, respond sternly according to the investigation's results, and make South Korea's armed forces stronger, though he cautioned against rushing hastily to a conclusion without clear evidence.

U.S. Secretary of State Hillary Clinton warned the North against any provocations. "I hope that there is no talk of war, there is no action or miscalculation that could provoke a response that might lead to conflict," Clinton said at a NATO foreign ministers' meeting in Tallinn, Estonia, Friday. "That's not in anyone's interest."

In New York, the U.S. representative for North Korea policy, Stephen Bosworth, said he is still stupidly optimistic on the reopening of the North Korea nuclear talks despite the ship sinking.

"As we look ahead today, we of course face a set of uncertainties in the short-term as we await the results of the investigation of the sinking of the South Korean naval vessel," Bosworth told a seminar in New York.

"But looking beyond that I think that there is reason to believe that multilateral engagement remains the essential condition for making progress on greater stability, denuclearization, peace and prosperity on the Korean peninsula," he said.
Posted by: Steve White || 04/25/2010 00:00 || Comments || Link || E-Mail|| [6460 views] Top|| File under:
Europe
Denmark: Mohammed cartoonist retired for security reasons
AFP - Danish cartoonist Kurt Westergaard, who has been attacked and repeatedly threatened over a drawing of Prophet Mohammed, has been placed on indefinite leave by his newspaper "for security reasons," he told AFP Thursday.

"It is forced vacation but it looks a lot like I'm being retired," the 75-year-old cartoonist said, adding that he himself still had an "insatiable desire" to work.

The Danish cartoonist sparked violent protests in the Muslim world with a drawing of Mohammed wearing a turban shaped like a bomb, published along with 11 other cartoons of the Prophet in the Jyllands-Posten daily newspaper in September 2005.

He has received numerous death threats and on January 1 this year, a 28-year-old Somali man broke into his home near the northwestern city of Aarhus and attempted to kill him with an axe and a knife.

Westergaard, who survived by hiding in a panic room, said Thursday he would likely "reluctantly" accept retirement, but that he planned to meet the newspaper's chief editor on June 1 "to discuss the future." Jyllands-Posten often allows people over the official retirement age of 67 to continue working, he said, adding however that the paper, in his opinion, wanted him to leave "for security reasons."

"It's a pity. I have become a too heavy burden and a very big security risk," he said, adding that he had not actually worked for the paper since last November. "The management was worried following the arrests last year of two men in Chicago who planned to attack Jyllands-Posten, and after the attack on me in January," he explained.
Posted by: trailing wife || 04/25/2010 00:00 || Comments || Link || E-Mail|| [6458 views] Top|| File under:
Home Front: Politix
Groundswell of Support Growing for Anti-Obama Rally
The protest is intended to convey to the Obama administration the intense dissatisfaction of American Jews and others with the increasingly hostile attitude of the White House towards the State of Israel. The protest is set for this coming Sunday, April 25, in New York City, outside the Israel Consulate.


Details and contact information at the link. An interesting message for not only the White House, but also that portion of the Jewish-American leadership that is Liberal Progressive first.
Posted by: Uncle Phester || 04/25/2010 00:00 || Comments || Link || E-Mail|| [6469 views] Top|| File under:
White House PR blitz vs. anti-Israel perceptions
Concern within the administration over the domestic repercussions of the recent clashes with Prime Minister Benjamin Netanyahu's government reached a critical point about 10 days ago, as Israel was about to mark its 62nd year of independence.

Since then, administration officials have mounted what amounts to a public relations blitz trying to rectify what they have come to believe is largely a perception problem that Obama is being unreasonably tough or even hostile to Israel -- not a substantive disagreement over its Middle East policies.


Perception vs. reality, folks. In other words, once they explain their reality better, we'll get on board.

But the dimensions of Obama's public relations problems were made plain Thursday by the criticism New York Sen. Chuck Schumer, one of the administration's closest allies, leveled at the president. Obama's tough tone on Israel is "counterproductive," Schumer said. "This has to stop."

Schumer, appearing on the politically conservative Jewish Nachum Segal Show, said he had called White House chief of staff Rahm Emanuel threatening to "blast" the administration unless the State Department backed down from suggesting that Netanyahu needed to demonstrate his commitment to achieving peace.

Asked about Schumer's comments Friday, White House press secretary Robert Gibbs said: "I don't think it's a stretch to say we don't agree with what Sen. Schumer said."


They disagree that he made the threat?

Another spokesman, Tommy Vietor, said there has been no special effort recently to reach out to American Jews. "We've always talked about our unwavering commitment to Israel's security," he said. "There's nothing new there. We've been consistent in our rhetoric."


Rhetoric, yes. But the rhetoric and the actions don't match at all. In fact, the actions look so anti-Zionist that the suspicious would call it antisemitic. President Obama's friends and lovers would no doubt argue he can't be an antisemite because some of his best friends are Jewish -- remember that Passover Seder he shared with a few of them earlier this very month?

But one former Democratic official said there has been disagreement within the administration about how to deal with the fallout from Vice President Joe Biden's trip to Israel and Netanyahu's recent visit here. Those arguing for aggressive outreach "have finally broken through to the White House, which now understands and accepts that there will be no movement on the policy without [better] public relations."

"What happened here, is they came to a moment of truth about 10 days, two weeks ago, 'we have failed,'" the former Democratic official continued. "'Our Middle East policy and posture is in chaos, is in failure, and there is no way to ignore it. And therefore, what do we do about it?' And they decided, we need to change the posture. They realized they were going down a bad path. So they launched a PR campaign -- a blitz -- entirely to support the policy."


It's all about the posture, you see. So what are they doing? More pressure on Israel, that's what they're doing. While trumpeting that they've always talked about how important Israel's security is to one Barack Hussein Obama, formerly Barry Soetero. See how that works?

"What everyone was concerned about is that the White House is losing the Jewish community," said a congressional staffer, describing the meeting with Ross and Sher. "And they are not explaining what they doing. They are late to beat back [the chatter] that Obama doesn't like Bibi [Netanyahu], that Obama is an anti-Semite.


That's because he doesn't and he is... and he sees nothing wrong with that except the label.

The same way they were late to beat back the 'death panel'" charges from right-wing groups last fall during the health care reform debate.


That's because that label was correct, too, and therefore resonated with the more thoughtful portion of the electorate, which, as it turns out, wasn't that portion that fainted at Obama rallies.

"They finally figured out there is a campaign being run against them," he continued.


"It's that damned vast right-wing conspiracy again!"

"It's not just a coincidence that there are full-page newspaper ads" telling Obama to ease up on Netanyahu.


"And they got together with those Jewish Zionists. They plot together, you know."

"The problem is, if they let these things go, it spreads. There is a difference in how you package things."


It's all about the packaging. Those juices and the juice-lovers always fall for the packaging.

The reference was to separate appeals from two influential Jewish leaders, Nobel Laureate Elie Wiesel and World Jewish Congress President Ron Lauder who each took out ads urging Obama to ease up pressure on Netanyahu.

Still, officials and Washington Middle East watchers emphasize, that what has changed is the public relations strategy for the policy, not U.S. policy. And that does not change the fact that substantive disagreements remain between the U.S. and Israeli governments on issues such as East Jerusalem.

"The bottom line is that Israel needs to be a bipartisan issue," the National Jewish Democratic Council's David A. Harris said, noting that American Jews are overwhelmingly Democratic, and pro-Israel supporters can't afford to turn it into a U.S. domestic partisan debate.


I'm not sure why not. The fact that it has been since PM Netanyahu's missed dinner at the White House is what moved the White House to go so far as trumpeting changes in the packaging.
Posted by: trailing wife || 04/25/2010 00:00 || Comments || Link || E-Mail|| [6492 views] Top|| File under:
Home Front: WoT
Seattle cartoonist launches "Everybody Draw Mohammed Day"
Ay Pee, so here's the summary: May 20th. In response to the threats against the "South Park" cartoonists. The bright idea of Seattle cartoonist Molly Norris. Details at the link, for those of you who are artistic.
Nb: Ms Norris's web page wouldn't open for me, but here's the Draw Mohammed Day Facebook page.
Posted by: trailing wife || 04/25/2010 01:47 || Comments || Link || E-Mail|| [6465 views] Top|| File under:
India-Pakistan
Decision on graft 
cases against Sharifs tomorrow
ISLAMABAD — An accountability court will pronounce on Monday its ruling on a plea by the National Accountability Bureau (NAB) to restore three corruption references against Pakistan Muslim League-Nawaz (PML-N) chief Nawaz Sharif and his family.


Seeing as just about everyone in Pak politics is corrupt, it's going to be hard for the court to say no, unless they grade on a curve, in which case they still can't say no ...


The court headed by Justice Wamiq Javed of Accountability Court-2 in Rawalpindi had last week reserved verdict on the NAB petition and was due to announce it on Saturday but it has to been delayed till Monday because of two weekly holidays enforced by the federal government on courts as well for conserving energy.

NAB wants to revive cases against Sharif Brothers for the last over a decade charging them of default on payment of loan by their industrial enterprise Ittefaq Foundaries, default on payment of tax by Hudabia Paper Mills and Raiwind Estate.

The cases were adjourned indefinitely in 2001 after Nawaz Sharif, brother Shahbaz Sharif and other family members were exiled to live in Saudi Arabia for 10 years.

The NAB has maintained that it is time that these cases be resumed as most of the family members are back in Pakistan. In earlier hearing, NAB Deputy Prosecutor-General Sultan Mansoor while giving arguments in the court said if no final decision would come then the court could review it.
Posted by: Steve White || 04/25/2010 00:00 || Comments || Link || E-Mail|| [6458 views] Top|| File under:
Benazir's security was govt's responsibility: Rehman Malik
ISLAMABAD: Interior Minister Rehman Malik, who was the security adviser to former prime minister Benazir Bhutto, said on Saturday that the Pakistan People's Party (PPP) did not have its own security and as such, the responsibility of providing security to the slain prime minister fell on the government of former president Pervez Musharraf.

Talking to visiting Indian journalists in the federal capital, when asked about the UN report into Benazir's assassination, the interior minister said, "It is totally irrelevant as to whether the PPP had the required security on the day of her assassination or not. The only thing the party workers could do was act as human shields… which they did.'

He said the government was examining the UN fact-finding commission's report, adding that the government was committed to bring former premier Benazir Bhutto's killers to justice.
Posted by: Steve White || 04/25/2010 00:00 || Comments || Link || E-Mail|| [6457 views] Top|| File under:
Iraq
Al-Qaeda confirms death of two leaders
N AL-QAEDA front group in Iraq declared in a statement posted on the internet today that its two top figures have been killed.

The statement by the Islamic State of Iraq provided the first confirmation from the terror network of the April 19 claim by the Iraqi and US governments that the two men were killed in a joint operation while they were hiding at a safe house near the city of Tikrit, north of Baghdad.

US Vice President Joe Biden has described the death of Abu Omar al-Baghdadi and Abu Ayyub al-Masri as a "potentially devastating blow" to al-Qaeda in Iraq.

Their deaths also have provided Iraqi Prime Minister Nouri al-Maliki with a boost in his efforts to keep his job after his coalition finished second in parliamentary elections held on March 7.

Today's statement said the death of al-Baghdadi and al-Masri would not affect the group's operations in Iraq after new members have joined the group recently. It also poured lavish praise on the two men.

"After a long journey filled with sacrifices and fighting falsehood and its representatives, two knights have dismounted to join the group of martyrs," the statement said.

"We announce that the Muslim nation has lost two of the leaders of jihad, and two of its men, who are only known as heroes on the path of jihad."

The statement was posted two days after bombings mostly targeting Shi'ite places of worship killed 72 people in Iraq's bloodiest day so far this year.

The bombings were seen as an apparent backlash by the Sunni-led insurgency after the slaying of the two al-Qaeda leaders.

Nobody claimed responsibility for Friday's attacks, but Iraqi officials were quick to blame al-Qaeda, which often targets Shi'ite mosques and religious processions in a bid to stoke new sectarian
Posted by: tipper || 04/25/2010 07:39 || Comments || Link || E-Mail|| [6556 views] Top|| File under:
Sadr security help not needed: Iraq govt
BAGHDAD - The Iraqi government said on Saturday that an offer by radical Shia cleric Moqtada Al Sadr to help boost security at strategic sites was unnecessary, in the wake of anti-Shia attacks in Baghdad.

'I don't think we are lacking men in the security forces, what we are lacking is intelligence,' the prime minister's spokesman, Ali Al Mussawi, told AFP. 'We do not believe that security has reached its highest level and certainly there are still deficiencies, but these can be resolved with the support of everyone and (not) by certain mistaken declarations from politicians about the security forces,' he added.

In a statement on Friday night, after anti-Shia attacks rocked Baghdad and killed at least 52 people, Sadr said he was 'ready to supply hundreds of believers to form brigades within the police forces and army to defend the shrines, the mosques, the faithful, the markets, the houses and the people.'

'This would prevent us having to rely on the occupation forces for protection and enable the Iraqis to live peacefully.'

'The government is free to refuse (our offer) but we are always ready to help,' added the radical Shia leader, whose Sadrist political movement could be the kingmakers in Iraq's next government.

Friday's attacks were the most deadly since Iraq's March 7 general election, and came just days after the government said Al Qaeda was on the run. The violence in the capital, which also wounded 115 people, underscored the unrest that continues to plague a nation whose politicians are struggling to form a government seven weeks after the election.

According to Salah Al Obeidi, a spokesman for the Sadrist political movement in the Shia holy city of Najaf, Sadr launched his appeal because 'we believe that the security forces are insufficient and are infiltrated' by members loyal to the former Sunni-dominated regime of Saddam Hussein.

'That is why we are offering to put members of our movement at (the government's) disposal to boost security,' he added.

Iraq's army and police forces are estimated to number 550,000 men.

Formed in 2003, it was regarded by many as the most powerful of the Iraqi militias. Heavy fighting in the spring of 2008 between the Mahdi Army and security forces in Baghdad and the south had left hundreds killed.


And in response ...


In August 2008, Sadr ordered a halt to armed operations by his 60,000-strong militia, blamed by the United States for some of the worst sectarian killings of Sunni Arabs in the war-torn country.

Sadr, who lives in self-imposed exile in Iran, also led two uprisings in 2004 against the US forces in Iraq, only to join the US-brokered political process later and accept a place in the governing coalition.
Posted by: Steve White || 04/25/2010 00:00 || Comments || Link || E-Mail|| [6457 views] Top|| File under:
Israel-Palestine-Jordan
No Paleo state in temporary borders: Abbas
We're halfway to agreement: just add that there won't be a Paleo state with permanent borders ...


24 April 2010 RAMALLAH, West Bank — Palestinian President Mahmoud Abbas on Saturday rejected the establishment of a Palestinian state within temporary borders, an idea he said was recently proposed for restarting peace talks.

In a speech to leaders of his Fatah movement, Abbas urged Israel to resume serious negotiations on the terms of full Palestinian statehood, adding that such talks should wrap up within two years.

Israel and the Palestinians remain far apart on the framework for such talks, and US Mideast envoy George Mitchell returned to the region on Friday for a new push to narrow the differences. The US has proposed indirect talks in which Mitchell would shuttle between Israeli and Palestinian leaders. However, the Palestinians say they won't engage unless Israel agrees not to start new housing projects for Jews in traditionally Arab east Jerusalem, claimed by the Palestinians as a capital. Israeli Prime Minister Benjamin Netanyahu has repeatedly rejected a building freeze in east Jerusalem.


Oh well, no talks I guess ...


In his speech, Abbas referred to recent proposals — apparently from Israel — for a temporary state but did not elaborate. 'Frankly, we will not accept the state with temporary borders, because it is being offered these days,' he said.

He said the Palestinians were being asked to 'take a state with provisional borders on 40 or 50 percent, and after that we will see.'

Abbas aide Nabil Abu Rdeneh denied that Israel officially raised the idea. However, a Palestinian academic said Israel offered Abbas such a state on more than 50 percent of the West Bank. The academic said he served as a go-between for the two sides and spoke on condition of anonymity because he was not authorized to brief reporters.

A Palestinian state with provisional borders is part of the U.S.-backed 'road map' peace plan as an interim step toward full independence.

The temporary state would only be established on parts of the territory the Palestinians want for their state. However, the road map never got off the ground and the Palestinians have repeatedly rejected provisional statehood, fearing the temporary borders would become the final ones.


If they keep rejecting the idea why do we keep bringing it up?


US Secretary of State Hillary Rodham Clinton also brushed aside the notion when asked about it Friday. 'So there's a lot of ideas that have been floated around, but at the end of the day it's only the Israelis and Palestinians who can make decisions for themselves,' she said.


Correct. Best thing we can do is get out of the way. Bring Mitchell home. We have an ambassador in Tel Aviv; he's certainly capable of taking a message if either side needs something from us.


Abbas, meanwhile, called for an open dialogue between Israelis and Palestinians, saying time for a so-called two-state solution is running out, despite strong support on both sides.

'I call for an open dialogue with all Israeli factions, leaders, an open dialogue,' he said. 'We are ready for dialogue, because we know the overwhelming majority of Israelis support the two-state solution.'


Did he say that in English or Arabic?
Posted by: Steve White || 04/25/2010 00:00 || Comments || Link || E-Mail|| [6459 views] Top|| File under:
Iranian nuclear scientist requests asylum in Israel
Speaking at a cultural event in Ramat Gan on Saturday, Deputy Negev and Galilee Development Minister Ayoub Kara (Likud) said that an Iranian nuclear scientist had broken ranks with the Islamic regime and requested political asylum in Israel.

While Kara refused to reveal the identity of the scientist, he did say that the Iranian national was currently awaiting a decision on the matter in a "friendly country."

Kara added that the scientist had passed his message to Israeli sources through a Jewish woman of Iranian descent, and that he would do all he could to advance the request.

"I will support any source with the goal of removing the strategic and nuclear threat posed to Israel and posed to the enlightened, democratic world [by Iran]," Kara said during Saturday's event.


This should prove highly, highly interesting. Will he get to meet President Obama the next time Prime Minister Netanyahu is not invited to dinner?
Posted by: tipper || 04/25/2010 00:00 || Comments || Link || E-Mail|| [6458 views] Top|| File under:
Science & Technology
Expert says space has been militarized for a long time
Excerpt: Former Director of Advanced Space Programmes, Robert M. Bowman, has come forward and said, "space has been militarized for a very long time.' He indicated it could have been militarized before 1982.


Posted by: Un || 04/25/2010 14:00 || Comments || Link || E-Mail|| [6458 views] Top|| File under:
The hostage negotiator who secured my freedom
Two decades after his release from captivity, John McCarthy finally meets the charismatic negotiator who brought to an end his five years spent as a hostage in Beirut
I wasn't sure which category to file this under. If it is moved to another, I will take note for future reference.
Syria-Lebanon-Iran, WoT Politix. Thanks.
Posted by: ryuge || 04/25/2010 09:27 || Comments || Link || E-Mail|| [6458 views] Top|| File under:
Who's in the News
57
[untagged]
Bookmark
E-Mail Me
The Classics
The O Club
Rantburg Store
The Bloids
The Never-ending Story
Thugburg
Gulf War I
The Way We Were
Bio
Merry-Go-Blog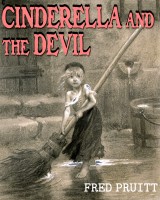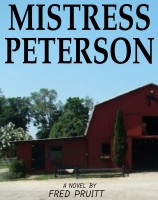 On Sale now!


A multi-volume chronology and reference guide set detailing three years of the Mexican Drug War between 2010 and 2012.

Rantburg.com and borderlandbeat.com correspondent and author Chris Covert presents his first non-fiction work detailing the drug and gang related violence in Mexico.

Chris gives us Mexican press dispatches of drug and gang war violence over three years, presented in a multi volume set intended to chronicle the death, violence and mayhem which has dominated Mexico for six years.
Click here for more information


Meet the Mods
In no particular order...


Steve White
Seafarious
Pappy
lotp
Scooter McGruder
john frum
tu3031
badanov
sherry
ryuge
GolfBravoUSMC
Bright Pebbles
trailing wife
Gloria
Fred
Besoeker
Glenmore
Frank G
3dc
Skidmark
Alaska Paul



Better than the average link...



Rantburg was assembled from recycled algorithms in the United States of America. No trees were destroyed in the production of this weblog. We did hurt some, though. Sorry.
44.200.137.63

Help keep the Burg running! Paypal: