Afghanistan
Grisly Afghan museum honors anti-Soviet jihad
The bloodied corpses of Soviet soldiers slumped over an armored tank. Burqa-clad Afghan women on a roof, cheering on fighters as helicopters burn in the sky above their heads. These are scenes from a panoramic pastiche of Afghanistan's war against the former Soviet Union's invading army, brought to life by plaster of Paris figures for the centerpiece of the country's first museum dedicated to the Mujahideen.

"This is for the future generations so they can understand and see what their fathers did to defeat the invaders," said Sayed Abdel Wahab Qattali, the founder of the People's Museum, or Manzar-e Jahad, in Afghanistan's western Herat city. "I was in the war, I saw a lot of dead Russian soldiers. It was a very hard time ... when you're compelled to fight, you may be compelled to kill," Qattali said.

A long, well-lit corridor holds portraits of about 50 dead commanders. The final scene is a 360 degree diorama re-enacting the Mujahideen's triumph over the Russians in the city of Herat, with fighters marching down one of its central boulevards. The history ends with the Soviet pullout and does not go on to illustrate the brutal civil war that followed, in which competing Afghan factions fought each other, killing thousands of civilians in the process.

Qattali was himself a Mujahideen fighter in Herat and at age 19 joined the legion of mutinous ethnic Tajik Afghan-army- commander-turned-militia-leader Ismail Khan, who recaptured Herat after the Soviet Union's defeat, becoming its governor. The museum is partly funded by Khan, but Qattali, who lost eight members of his family in the war, has paid for most of it using earnings from his own construction and security companies.

In one large room, Qattali has diligently displayed a huge collection of photographs of other fighters and commanders. The familiar faces of Khan and anti-Taliban Tajik commander Ahmad Shah Masood -- who was assassinated by al Qaeda agents two days before the September 11 2001 attacks and is revered by many Afghans -- are easily identifiable.

"I have many memories. For 10 years I was with the jihad to make sure we could keep our country. I want to make sure that Afghanistan does not go in that direction again," Qattali said, standing before a picture of himself as a fighter in his early twenties with a bullet belt and an AK-47 rifle -- a contrast to the two-piece suit and crisp white shirt he now wears. "I'm sad and concerned that all the forces that are here now can't seem to have the same power that the Mujahideen did. It's not so much that the Taliban have more power now but that the government is so weak," he said.

Rows of Russian rifles, clusters of grenades and an impressive collection of plastic land mines fill glass cases in the museum's foyer. "The Afghan security forces today don't even have this level of equipment," Qattali joked. The gardens of the museum display some of his most prized memorabilia: Russian helicopters, fighter jets and rocket launchers, all captured by the Mujahideen and on show, framed by well-kept rose bushes.

Although the museum will not be open to the public until next year, visitors, particularly officials and foreigners, are welcome to take a tour of its gardens and unfinished exhibits. The museum's guestbook contains messages of thanks and gushing admiration from U.S. congressmen, as well as the deputy commander of NATO forces in Afghanistan, British Lieutenant General Sir Nick Parker.

"The forces that here now are here to help," Qattali said. "But the ones that came from Russia, they came to hurt us and damaged the country."
Posted by: ryuge || 04/26/2010 09:03 || Comments || Link || E-Mail|| [6506 views] Top|| File under:
Arabia
Saudi religious police replace official over liberal comments
I think they use the word 'liberal' differently than we do ...


RIYADH: The head of Saudi Arabia's religious police on Sunday replaced a senior officer who outraged hardliners with calls to ease rules for prayer in mosques and to allow men and women to mix freely. Sheikh Ahmed alGhamdi was replaced as general manager of the Makkah branch of the Commission for the Promotion of Virtue and Prevention of Vice in an announcement from the organisation's president, Sheikh Abdulaziz alHumain.

The move came three days after Ghamdi was reportedly dressed down by the country's highest cleric for saying that Muslims are not necessarily required to pray inside a mosque with a group of other Muslims in daily prayers. Grand Mufti Sheikh Abdul Aziz alSheikh told Ghamdi he was getting involved in matters of Islamic sharia law that were outside his authority, the AlMadinah newspaper reported on Friday. Sheikh, in his Friday sermon, said anyone suggesting that congregation prayer is not necessary is "leading people to hell".
Posted by: Steve White || 04/26/2010 00:00 || Comments || Link || E-Mail|| [6463 views] Top|| File under:
China-Japan-Koreas
'Non-contact explosion' most likely cause of Cheonan sinking
SEOUL, April 25 (Yonhap) -- A team of military and civilian investigators said Sunday that a "non-contact external explosion," rather than a direct hit, was the most likely cause of the mysterious sinking of a South Korean warship last month.

Yoon Duk-yong, co-chairman of the joint investigation team, said the sinking of the Cheonan naval patrol ship near the western sea border with North Korea on March 26 was most likely caused by a non-contact explosion under the warship, judging from initial inspections of the wreckage.

"The possibility of an underwater non-contact explosion is bigger than that of an underwater contact explosion, considering the shape of the severed surfaces and conditions," said Yoon in a news conference at the defense ministry.

The Cheonan broke in half and sank on the night of March 26 after an unexplained blast near the Yellow Sea border with North Korea that killed 46 of its 104 crew members. The wreckage of both its stern and bow has been salvaged from the sea, with the forward part of the severed ship arriving at 2nd fleet headquarters in Pyeongtaek at around 9 p.m. on a barge with the funnel. After all munitions have been removed and 100,000 liters of fuel pumped out, it will be subject to detailed inspections along with the after section of the ship at a naval repair yard.

"The possibility of an internal explosion, fatigue fracture or collision with a reef is zero. The joint investigation team will try to come up with the final result as soon as possible after completing a closer investigation and computer simulation analysis," said Yoon.

Yoon's remarks again bolstered suspicions of North Korea's involvement, possibly in a torpedo or mine attack, though North Korea has rejected allegations it was involved. The site of the sinking is near where the two Koreas fought bloody skirmishes in 1999, 2002 and last November.

It was confirmed Sunday that a North Korean general in charge of operations against South Korea has recently been promoted, raising suspicion over a possible link between the promotion and the sinking of the Cheonan. Kim Myung-kook, director of the North Korean military's operations department, had been demoted by one rank to a three-star general shortly after the North's defeat in the inter-Korean naval gun battle near Daecheong Island last November.


Interesting that he wasn't just shot ...


But Kim was seen on North Korean television on Saturday bearing four stars while accompanying North Korean leader Kim Jong-il during an inspection of a military training.

Earlier Sunday, Defense Minister Kim Tae-young told reporters that the most likely cause of the sinking of the Cheonan was the "bubble jet" created by an external explosion under the ship.

According to researchers, a bubble jet effect occurs when a mine or torpedo goes off under a ship from some distance. The bubble jet creates a huge column of water due to the change in pressure that impacts the ship. In the explosion of the Cheonan, however, a water column was not witnessed. Regarding the absence of a water column, co-chairman Yoon said that the size of a bubble jet can be minimal, depending on the distance between the ship and the point of the underwater explosion.

The preliminary investigation result came as South Korea's government declared a five-day national mourning period in memory of the 46 sailors killed in the worst peacetime naval disaster. April 29, the day of a joint funeral for the seamen, has also been designated as a national day of mourning, Prime Minister Chung Un-chan said in a public statement.

The government has decided to posthumously promote all of the 46 deceased seamen by one rank and award them all the Hwarang Cordon of the Order of Military Merit in honor of their patriotism, Chung said.
Posted by: Steve White || 04/26/2010 00:00 || Comments || Link || E-Mail|| [6467 views] Top|| File under:
Kimmie Watches Massive Military Drill
'E's not dead yet, 'e's just restin'
North Korean leader Kim Jong-il on Saturday visited the 115th Army Unit, where he watched a massive drill marking the 78th anniversary of the North Korean military.

"As soon as an order was given to begin the exercise, various kinds of artillery pieces discharged shells. Their powerful gunfire razed an [hypothetical] enemy camp to the ground and turned it into a sea of fire in an instant. A river-crossing unit led by tanks rained fire on the enemy and seized the river area immediately," [North] Korean Central Broadcasting reported.

In the drill, the military mobilized multi-barrel rocket launchers capable of hitting Seoul and vicinity directly. The 170 mm self-propelled guns and 240 mm MBRLs the North has deployed forward have ranges of 40 to 90 km.

The North's official KCNA news agency on Sunday quoted Kim as saying after the drill, "The People's Army has grown into a strong army fortified with an unchangeable determination to guard the leader and to become bombs and blow themselves up. Now the soldiers are ready to defeat and thwart any invasion by the enemy at the right moment."

Kim was accompanied by Jon Byong-ho, the director of the Munitions Industry Department, as well as the Navy and Air Force commanders who were recently promoted to full generals.

The 115th Army Unit is an armored infantry brigade stationed in Pyongwon-gun, South Pyongan Province.

A South Korean government official said, "I understand that it was a kind of show of force the North staged because it is suspected of involvement in the sinking of the Cheonan." The South Korean Navy corvette sank after an unexplained explosion in the West Sea on March 26.
Posted by: Steve White || 04/26/2010 00:00 || Comments || Link || E-Mail|| [6463 views] Top|| File under:
Home Front: Politix
O's Nuclear Strutting and Fretting (Krauthammer)
There was something oddly disproportionate about the nuclear summit to which President Obama summoned 46 world leaders, the largest such gathering on American soil since 1945. That meeting was about the founding of the United Nations, which 65 years ago seemed an event of world-historical importance.

But this one? What was this great convocation about? To prevent the spread of nuclear material into the hands of terrorists. A worthy goal, no doubt. Unfortunately, the two greatest such threats were not even on the agenda.


The first is Iran, which is frantically enriching uranium to make a bomb, and which our own State Department identifies as the greatest exporter of terrorism in the world. Nor on the agenda was Pakistan's plutonium production, which is adding to the world's stockpile of fissile material every day.

Pakistan is a relatively friendly power, but it is the most unstable of all the nuclear states. It is fighting a Taliban insurgency and is home to al-Qaeda. Suicide bombs go off regularly in its major cities. Moreover, its own secret service, the ISI, is of dubious loyalty, some of its elements being sympathetic to the Taliban and thus, by extension, to al-Qaeda.

So what was the major breakthrough announced by Obama at the end of the two-day conference? That Ukraine, Chile, Mexico and Canada will be getting rid of various amounts of enriched uranium. What a relief. I don't know about you, but I lie awake nights worrying about Canadian uranium. I know these people. I grew up there. You have no idea what they're capable of doing. If Sidney Crosby hadn't scored that goal to win the Olympic gold medal, there's no telling what might have ensued.

Let us stipulate that sequestering nuclear material is a good thing. But, it is a minor thing, particularly when Iran is off the table and Pakistan is creating new plutonium for every ounce of Canadian uranium shipped to the United States.

Perhaps calculating that removing relatively small amounts of fissile material from stable, friendly countries didn't quite do the trick, Obama proudly announced that the United States and Russia were disposing of 68 tons of plutonium. Unmentioned was the fact that this agreement was reached 10 years ago - and, under the new protocol, doesn't begin to dispose of the plutonium until 2018. Feeling safer now?


Negotiated under Slick Willie?


The appropriate venue for such minor loose-nuke agreements is a meeting of experts in Geneva who, after working out the details, get their foreign ministers to sign off and everybody dines at the five-star hotel. Which made this parade of world leaders in Washington an exercise in misdirection - distracting attention from the looming threat from Iran, regarding which Obama's 15 months of terminally naive "engagement" has achieved nothing but the loss of 15 months.

Indeed, the Washington summit was part of a larger misdirection play - Obama's "nuclear spring." Last week: a START treaty, redolent of precisely the kind of Cold War obsolescence Obama routinely decries. The number of warheads in Russia's aging and decaying nuclear stockpile is an irrelevancy now that the existential U.S.-Soviet struggle is over. One major achievement of the treaty, from the point of view of Russian President Dmitry Medvedev, is that it could freeze deployment of U.S. missile defenses - thus constraining the single greatest anti-nuclear breakthrough of our time.


Nuclear Spring. Sounds like a Mel Brooks movie.


This followed a softening of the U.S. nuclear deterrent posture (sparing non-proliferation compliant states from U.S. nuclear retaliation if they launch a biochemical attack against us) - a change so bizarre and literally unbelievable that even Hillary Clinton couldn't get straight what retaliatory threat remains on the table.

All this during a week when top U.S. military officials told Congress that Iran is about a year away from acquiring the fissile material to make a nuclear bomb. Then, only a very few years until weaponization.

At which point the world changes irrevocably: The regional Arab states go nuclear, the Non-Proliferation Treaty dies, the threat of nuclear transfer to terror groups grows astronomically.

A timely reminder: Syria has just been discovered transferring lethal Scud missiles to Hezbollah, the Middle East's most powerful non-state terrorist force. This is the same Syria that was secretly building a North Korean-designed nuclear reactor until the Israeli air force destroyed the facility three years ago.

But not to worry. Canadian uranium is secured. A nonbinding summit communique has been issued. And a "work plan" has been agreed to.

Oh, yes. And there will be another summit and dining experience in two years. The dream lives on.


For another 190 days. Then there'll be regime change.
Posted by: Bobby || 04/26/2010 07:41 || Comments || Link || E-Mail|| [6463 views] Top|| File under:
Home Front: WoT
Police Let Terrorist Slip Through
Port Authority police were told to stop and search would-be subway bomber Najibullah Zazi's car last September as he drove up to the George Washington Bridge--but waved him across without finding two pounds of explosives hidden inside.

The failure to uncover the explosives after an alert about Mr. Zazi from the Federal Bureau of Investigation has been widely discussed among police but never publicly disclosed. It stoked longstanding tensions between the Port Authority Police and the New York Police Department, which are more pronounced since the 9/11 attacks. The Port Authority is tasked with protecting the bridges, tunnels and major airports between New York and New Jersey.

The Zazi case is especially sensitive for New York police, who privately argue that letting Mr. Zazi continue into the city was a potentially catastrophic gaffe by the Port Authority Police. Several NYPD detectives were accused of short-circuiting the case by talking to a Queens-based imam who worked as an NYPD informant. The imam was accused of alerting Mr. Zazi that police were on to him.

Ron Kuby, the attorney representing Imam Ahmad Wais Afzali, said evidence in his client's case suggests Mr. Zazi was tipped off by the staged FBI/Port Authority Police drug checkpoint before he ever spoke to the imam.

"Either the Port Authority [Police] found the explosives and were under orders by the FBI not to seize anything," Mr. Kuby said, "or somehow they missed the explosives that they were explicitly told to search for." In April, the imam pleaded guilty to lying to federal agents for initially denying he talked to Mr. Zazi and was sentenced to time served and ordered deported.

Spokesmen for the Port Authority and the FBI declined comment.

But Port Authority and FBI officials with knowledge of the investigation said there were factors that made the search of Mr. Zazi's car a touchy proposition. The Port Authority stopped Mr. Zazi at the behest of the FBI, which had tracked him nearly 1,800 miles from Colorado. To avoid tipping him off, they pretended the stop was a random drug checkpoint.

A Port Authority officer said police didn't have a warrant. That prevented them from conducting a thorough search of the vehicle without making Mr. Zazi suspicious. Anything seized from the car in such a search would have been inadmissible in court, he said.


The difference between treating it like a crime and treating it like an act of war. Suppose Mr. Zazi had decided to set off his explosives on the bridge, just moments later?

"It was a cursory stop," the officer said. "We didn't have a search warrant, no permission to go into the car."

Mr. Zazi, an Afghan native who grew up in Queens, got rid of the explosives soon after the Sept. 10, 2009, search of his rental car, fearing he was under surveillance. He flew back to his home in Colorado and was arrested there after admitting he trained with al Qaeda in Afghanistan and planned to use the explosive--triacetone triperoxide, or TATP--for a subway attack based on the deadly 2005 London bombings. He later called it a "martyrdom operation."

Mr. Zazi pleaded guilty in the conspiracy case in February. His sentencing is set for June 25.
Posted by: tipper || 04/26/2010 06:27 || Comments || Link || E-Mail|| [6477 views] Top|| File under:
Less equal: It's ok to harass Jewish students per Obama administration
The Office of Civil Rights (OCR) of the U.S. Department of Education has refused to afford Jewish students the same protections against harassment and intimidation as it grants to every African-American, Latino, and Arab student. According to Kenneth Marcus, former director of the OCR: "Assistant Secretary of Education for Civil Rights Russlynn Ali indicated that the Obama administration would not pursue cases of harassment against Jewish students."


Most of the article contains background about the anti-Zionist and anti-Jewish organizations that have spread their tentacles through the University of California system, and indeed throughout higher education throughout the country.

Specifically, a coalition of Islamicists with links back to the Muslim Brotherhood, abetted by leftists.

Didn't we used to have a word for this sort of thing?

Moreover, last month at a special three-hour UC Regents meeting devoted to addressing recent acts of intolerance and bigotry on UC campuses -- including a noose found at UCSD, swastikas at UC Davis, and the disruption of Ambassador's Oren's talk at UCI -- the Regents' discussion focused almost entirely on African-American students and other under-represented minorities. Whereas the Regents expressed intense sympathy for the emotional distress that nooses might cause African-American students, no comparable solicitude was shown for the sense of well-being of Jewish students. Indeed, Jewish students and their concerns were virtually ignored at the meeting, and the longstanding and intolerable harassment and intimidation of Jewish students by members of the Muslim and pro-Palestinian/anti-Israel student groups were not mentioned even once.


Because, you know, they deserve it.

The trailing daughters did not apply to California schools for this reason.
Posted by: trailing wife || 04/26/2010 00:00 || Comments || Link || E-Mail|| [6464 views] Top|| File under:
India-Pakistan
Pakistan hands six dossiers to India over Mumbai attacks
ISLAMABAD: Pakistan on Sunday handed over to India six dossiers on its own investigation into the Mumbai attacks, with a request that India hand over Ajmal Kasab and an Indian national, Fahim Ansari so that their testimonies could be recorded in Pakistan. Top Foreign Office officials handed over the dossiers to the Indian deputy high commissioner, APP reported.


It seems to me India handed over the dossier of their interrogation of Mr. Kasab ages ago, along with what their investigation had revealed, and asked that certain individuals be turned over to them for trial. This sounds like a long-delayed tit for tat.

The government asked India to hand over the lone surviving gunman of the 2008 Mumbai attacks so that it could complete its own trial of seven suspects linked to the assault, officials said.


Um, no ...


"We have sought India's help that he (Ajmal Kasab) should be handed over to us so that the trial here can go forward," Foreign Office spokesman Abdul Basit told AFP.


What's wrong with a teleconference? That would release less CO2 into the atmosphere.

Islamabad is holding seven suspects linked to the November 26 to 29 attack on India's financial capital, including alleged mastermind of the operation, Zakiur Rehman Lakhvi, and Lashkar-e-Tayyaba (LT) operative Zarar Shah. India and Washington have both blamed the Mumbai attack on the LT.

An anti-terrorism court in Rawalpindi indicted the seven men on the eve of the first anniversary of the attack. Since the indictment, officials have implied that the seven suspects' trial cannot proceed unless Kasab, who was convicted in Mumbai last month after a year-long trial, is handed over as a witness.


If that ever happened, which it won't, the Pak courts would find something in his testimony to cause all defendants to be found innocent as the driven snow, at which time they'd be released, given some rehab, and be sent to Kashmir, to be shot in the back by their own people when they infiltrate the border, just to make sure they never blab.


When asked how India could extradite Kasab and Ansari to Pakistan, Basit replied, "It is not extradition per se. It is a legal requirement since the court has asked that Kasab be produced before it."

Interior Minister Rehman Malik has also said that Kasab is required to appear in Rawalpindi. "Kasab's statement is of paramount importance in the Mumbai attack case, which is an important document and our courts need it," APP quoted him as telling reporters late on Saturday.

Malik said India would also be requested to send to Rawalpindi the officials who recorded Kasab's statement in Mumbai.


Need to 'deal' with the witnesses too ...
Posted by: Steve White || 04/26/2010 00:00 || Comments || Link || E-Mail|| [6463 views] Top|| File under:
Israel-Palestine-Jordan
'Direct order' against building in East Jerusalem
A Jerusalem city councilman said Monday there has been a "direct order" against building in East Jerusalem ever since U.S. Vice President Joe Biden visited Israel last month. While Prime Minister Benjamin Netanyahu has openly rejected U.S. calls for Israel to freeze construction in East Jerusalem, which is mostly populated by Arab residents, the councilman said that behind the scenes, officials work to avoid steps that "may upset the Americans."

"Since the day Biden came here, there is a direct order not to permit Jewish building in East Jerusalem until further announcement," said Councilman Meir Margalit of the left-leaning Meretz Party. "At the Interior Ministry, all meetings of the Regional Committee for Planning and Building have been suspended," Margalit said. Officials avoid discussing Jewish building in any part of Jerusalem including in the West, because Interior Minister Eli Yishai "does not want to come across as someone who doesn't build in East Jerusalem," said Margalit.

He added that at the Jerusalem municipality meetings, the agenda is checked every day, and "if anything may upset the Americans, they remove it from the agenda immediately. All of this was ordered orally, not in writing. The Interior Ministry would deny this, and that would be unequivocally false. This has been going on ever since Biden came here. At the same time, there are no house demolitions in East Jerusalem - this is a PM (prime minister) order. We hope for this to continue."

A spokeswoman for the Construction and Planning Committee of the Interior Ministry told CNN that she knows nothing about a construction freeze. She said there has been increased ministerial oversight of procedures that govern construction in East Jerusalem, and said projects take longer as a result. She also said the committee has not held meetings lately due to holidays. A spokesman for Netanyahu told CNN the prime minister has made clear "we will not accept the Palestinian claim for building freeze in Jerusalem."

Neither the ministry nor the prime minister's office confirmed any suggestion of a de facto or behind-the-scenes freeze on construction.
Posted by: ryuge || 04/26/2010 11:40 || Comments || Link || E-Mail|| [6496 views] Top|| File under:
Abbas invited to meet Obama
RAMALLAH - Palestinian president Mahmud Abbas has been invited to Washington in May for talks with US President Barack Obama, Palestinian chief negotiator Saeb Erakat said on Sunday.


Wonder if Bambi brings him to dinner with Michelle ...


The invitation was delivered by Obama's envoy to the Middle East, George Mitchell, who met Abbas in the occupied West Bank on Friday.


Does he go out the back door?


"Mitchell invited president Abbas to visit the United States in May and he has responded positively to the invitation,' said Erakat, adding that the exact date of the talks has yet to be determined.

The two leaders were expected to discuss efforts to revive Israeli-Palestinian peace talks suspended in December 2008.
Posted by: Steve White || 04/26/2010 00:00 || Comments || Link || E-Mail|| [6465 views] Top|| File under:
Science & Technology
Got £10 million? Cruise missile in a shipping container
Defence experts are warning of a new danger of ballistic weapons proliferation after a Russian company started marketing a cruise missile that can be launched from a shipping container.

It is feared that the covert Club-K missile attack system could prove "game-changing" in fighting wars with small countries, which would gain a remote capacity to mount multiple missiles on boats, trucks or railways. Iran and Venezuela have already shown an interest in the Club-K Container Missile System which could allow them to carry out pre-emptive strikes from behind an enemy's missile defences.

Defence experts say the system is designed to be concealed as a standard 40ft shipping container that cannot be identified until it is activated.

Priced at an estimated £10 million, each container is fitted with four cruise anti-ship or land attack missiles. The system represents an affordable "strategic level weapon".

Some experts believe that if Iraq had the Club-K system in 2003 it would have made it impossible for America to invade with any container ship in the Gulf a potential threat.


The ever-anonymous some experts are no doubt as off-target as usual. But it sounds good and appears to add balance to the story.

Club-K is being marketed at the Defence Services Asia exhibition in Malaysia this week. Novator, the manufacturer, is an advanced missile specialist that would not have marketed the system without Moscow's approval. It has released an emotive marketing film complete with dramatic background music. It shows Club-K containers stowed on ships, trucks and trains as a neighbouring country prepares to invade with American style military equipment.

The enemy force is wiped out by the cruise missile counter attack.

Russia has already prompted concern in Washington by selling Iran the sophisticated S-300 anti-aircraft missile system that would make targeting of Iranian nuclear facilities very difficult.


I seem to recall that hasn't been delivered yet...

"This Club-K is game changing with the ability to wipe out an aircraft carrier 200 miles away. The threat is immense in that no one can tell how far deployed your missiles could be," said Robert Hewson, editor of Jane's Air-Launched Weapons, who first reported on the Club-K developments. "What alerted me to this was that the Russians were advertising it at specific international defence event and they have marketed it very squarely at anyone under threat of action from the US."

Reuben Johnson, a Pentagon defence consultant, said the system would be a "real maritime fear for anyone with a waterfront".

"This is ballistic missile proliferation on a scale we have not seen before because now you cannot readily identify what's being used as a launcher because it's very carefully disguised.

"Someone could sail off your shore looking innocuous then the next minute big explosions are going off at your military installations."
Posted by: trailing wife || 04/26/2010 00:00 || Comments || Link || E-Mail|| [6551 views] Top|| File under:
Syria-Lebanon-Iran
Turkey emerging as a wild card on Iran
(JTA) -- As an American-led consensus appears to be developing around the need for a new round of sanctions to deal with Iran's nuclear program, Turkey -- a U.S. ally and NATO member -- is emerging as something of a wild card on the issue.

Turkish Prime Minister Recep Tayyip Erdogan has dismissed accusations that Tehran wants to develop nuclear weapons as "rumors." Also, in recent months he has focused attention on Israel's undeclared nuclear arsenal, saying it should be examined as well if Iran's nuclear program is being scrutinized.

Yet Turkey has its own concerns about the ambitions of Iran, a neighbor and regional rival.
Continued on Page 49
Posted by: || 04/26/2010 06:47 || Comments || Link || E-Mail|| [6463 views] Top|| File under:
Iran, Zimbabwe strike nuke deal
Iran has struck a nuclear mining deal with Zimbabwe, The Sunday Telegraph reported Sunday as Iranian President Mahmoud Ahmadinejad was visiting Africa.

According to the UK paper, the deal was sealed in Teheran in March by a close aide of Zimbabwe's president, Robert Mugabe. The agreement will reportedly entail Zimbabwe to provide Iran with access to deposits of uranium ore in return for oil.

Posted by: || 04/26/2010 01:38 || Comments || Link || E-Mail|| [6466 views] Top|| File under:
Hizbullah admits receiving Syrian scuds
Hizbullah sources confirmed on Thursday that the group had received a shipment of Scud missiles from Syria, the Kuwaiti paper Al-Rai reported.

But the missiles were old and unusable, according to the sources.


Why would Syria send unusable weapons? The sources are either idiots or liars... or Syria is.

Hizbullah also accused Israel of blowing the incident out of proportion to provoke a media ruckus.

"Our organization has many surface-to-surface missiles spread across all of Lebanon, in case Israel attacks the country again,' the Hizbullah sources said.
Posted by: || 04/26/2010 01:32 || Comments || Link || E-Mail|| [6499 views] Top|| File under:
Larijani says US cannot bully Iran
TEHRAN - The United States must understand that it cannot bully Iran and should respect the rights of the Islamic republic, parliament speaker Ali Larijani said in the eastern city of Tabas on Sunday.


Not until we get a new president, anyway ...


"They (US administration) should respect Iran's rights and understand that you cannot bully Iran,' Larijani said in a speech marking the 30th anniversary of the failed US mission to release American embassy staff taken hostage in the wake of the Islamic revolution of 1979.

Larijani, whose speech was broadcast live on state television, also criticised diplomatic overtures by US President Barack Obama, saying they were followed by "harsh and sometimes threatening behaviour.'

The senior lawmaker boasted that Western countries were now "humbled in front of Iran's military might' and did not dare to "attack' the Islamic republic.

"Instead of understanding the region, they want to deceive. You must understand that we are now living in a post-US era,' Larijani said, as the crowd shouted "Death to America!'


Yeah yeah yeah, whatever ...
Posted by: Steve White || 04/26/2010 00:00 || Comments || Link || E-Mail|| [6500 views] Top|| File under:
Pakistani centrifuges launched Iran's nuclear program 24 years ago
Ex-foreign minister Ali Akbar Velayati revealed for the first time that he brought Iran its first centrifuges for uranium enrichment as far back as 1986, escorting them on the flight from Pakistan aboard the private plane of the Ayatollah Ruhollah Khomeini, founder of the Islamic Revolution or Iran.

His disclosure was carried by the semi-official weekly Panjereh Saturday, April 24. According to debkafile's Iranian sources, Velayati, today one of supreme leader Ayatollah Ali Khamenei's most influential advisers, is in charge of Tehran's nuclear diplomacy and the backroom planning of its tactics for resisting international pressure against its program.

The Panjereh report may therefore be assumed to have an ulterior motive - probably to make trouble between the United States and Pakistan while at the same time showing how the West was too feeble to stall Iran's nuclear program - not just in recent years but for almost a quarter of a century.

Our intelligence and counter-terror sources disclose that the centrifuges he brought in came with the first Pakistani technical specifications for building a bomb and missiles for their delivery. Velayati did not admit this. Neither did he disclose how much Iran paid for the prize. Our sources estimate that around $30 million was handed over to Abdul Qadeer Khan, father of the Pakistani nuclear bomb. A.Q Khan also ran a global nuclear black market run in conjunction with the Islamabad government, which was then headed by Gen. Zi ul-Haq, Pakistan's first military ruler.

There are other omissions in the long Velayati interview, such as where Khomeinei's aircraft landed to pick up the centrifuges, which he claims were loaded aboard the Iran-bound flight without the knowledge of the government in Islamabad. He also denies he ever met A.Q. Khan.

The key element of his account is the delivery date of Iran's first centrifuges.

It has always been conventionally assumed that Iran decided to go nuclear after it was defeated by Saddam Hussein's Iraqi forces in 1988. Khomeini's abject capitulation to the ceasefire terms dictated by Iraq was thought to have persuaded him that possession of an atomic bomb would save Iran from these humiliations in the future. However Velayati's new disclosure dispels that assumption, predating the covert creation of Iran's nuclear program by two years when Iraqi missiles were still blasting Iran and leaving whole cities, including districts of Tehran, in ruins.

Setting his Islamic Republic on the road to a nuclear bomb did not deter revolutionary leader Khomeini from maintaining that the Islamic faith bans the use of nuclear arms or any other weapons of mass destruction.

This double standard still governs Iran today. Supreme ruler Khamenei and president Mahmoud Ahmadinejad, consistently argue that nuclear weapons are un-Islamic, while pushing forward their covert plans for a nuclear bomb full tilt.

As for Velayati's colorful past, debkafile's intelligence sources report he has avoided foreign travel for some years because his name appears on several wanted lists as a mastermind of terror. Argentina, for instance, has a warrant out for his arrest as a suspect in engineering the 1992 bombing of the Israeli embassy in Buenos Aires, the first Middle East terrorist outrage in Latin America, in which 29 people were killed and more than 250 injured
Posted by: lotp || 04/26/2010 00:00 || Comments || Link || E-Mail|| [6466 views] Top|| File under:
Iran says to consider processing nuclear fuel abroad
VIENNA, April 25 (Xinhua)— Iranian Foreign Minister Manouchehr Mottaki said here on Sunday that Iran is willing to consider enriching uranium in other countries as suggested by the International Atomic Energy Agency (IAEA).

At a joint press conference held after meeting his Austrian counterpart Michael Spindelegger, the visiting Iranian official said his country is willing to negotiate on the issue, but details should be worked out later. He said he will discuss the issue with members of the UN Security Council.


They'll consider it a while. Then they'll reject it like they did before. Then, if the heat gets turns up, they'll consider it again. And the dance continues ...

Mottaki reiterated that Iran has the right to use nuclear energy for peaceful purposes and there was no reason for sanctions against Iran on the issue. Furthermore, the sanctions imposed on Iran over the past five years have been ineffectual, he added.

But Spindelegger said Iran should cooperate with the global community on the issue actively, otherwise "the trend of sanctions against Iran" will continue. He also said that he "did obtain some new messages" during the meeting with Mottaki, but he still needs to evaluate them. The massages will be disclosed at a meeting of EU foreign ministers next Monday.

Mottaki also met IAEA chief Yukiya Amano during his visit to Vienna.
Posted by: Steve White || 04/26/2010 00:00 || Comments || Link || E-Mail|| [6499 views] Top|| File under:
Iran wraps up major naval drill
Iran PressTV propaganda.


The Islamic Revolution Guards Corps (IRGC) has wrapped up a major military exercise in the Persian Gulf and the Strait of Hormuz with the launch of new missiles.

In the fourth and final day of the exercise, Nasr, Nour, Saeqeh, Fajr III and Fajr V missiles successfully hit their targets, IRNA reported Sunday. According to the report, the naval missiles have a range of 45 km (28 miles) to 300 km (186 miles).


I'm sure our side was recording and watching intently ...




No doubt the Israelis were recording and watching equally intently. But do the Israelis have clandestine squirrels, which are such a great help in these situations?

The IRGC began the "Great Prophet V" drills on Thursday to demonstrate the country's defense capabilities and its determination to maintain security in the region, according to military commanders.

Deputy IRGC commander for the naval forces, Ali Fadavi, said Sunday the maneuver showed Iran was not only able to "provide security for the regional countries, but also to pose the greatest threat for the enemies."

"We are able to threaten the US bases throughout the Persian Gulf and the Strait of Hormuz," he added.

The maneuver coincides with the 31st anniversary of the establishment of the IRGC.
Posted by: Steve White || 04/26/2010 00:00 || Comments || Link || E-Mail|| [6462 views] Top|| File under:
Who's in the News
73
[untagged]
Bookmark
E-Mail Me
The Classics
The O Club
Rantburg Store
The Bloids
The Never-ending Story
Thugburg
Gulf War I
The Way We Were
Bio
Merry-Go-Blog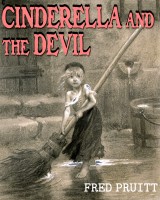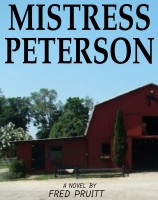 On Sale now!


A multi-volume chronology and reference guide set detailing three years of the Mexican Drug War between 2010 and 2012.

Rantburg.com and borderlandbeat.com correspondent and author Chris Covert presents his first non-fiction work detailing the drug and gang related violence in Mexico.

Chris gives us Mexican press dispatches of drug and gang war violence over three years, presented in a multi volume set intended to chronicle the death, violence and mayhem which has dominated Mexico for six years.
Click here for more information


Meet the Mods
In no particular order...


Steve White
Seafarious
Pappy
lotp
Scooter McGruder
john frum
tu3031
badanov
sherry
ryuge
GolfBravoUSMC
Bright Pebbles
trailing wife
Gloria
Fred
Besoeker
Glenmore
Frank G
3dc
Skidmark
Alaska Paul



Better than the average link...



Rantburg was assembled from recycled algorithms in the United States of America. No trees were destroyed in the production of this weblog. We did hurt some, though. Sorry.
3.235.140.84

Help keep the Burg running! Paypal: