Afghanistan
German troops face pitched battles in Afghanistan as insurgency spreads
German troops are fighting the first pitched battles witnessed by the Bundeswehr since 1945 in the face of a growing Taleban insurgency in the north of Afghanistan.

Security has deteriorated in areas such as Badghis province in the northwest, Kunduz, Baghlan and some parts of Takhar and Badakhshan provinces.

In April there was heavy fighting in Kunduz province during Operation Towheed, in which seven German soldiers were killed. Karl-Theodor zu Guttenberg, the German Defence Minister, gave a warning last week of "new and greater risks' that German forces must bear. Recent opinion polls have put German public opposition to the country's 5,000-strong Afghan deployment at 62 per cent.

A spokesman for the German forces in Kunduz told The Times this weekend: "It was intensive fighting in April. The situation is not stable and not secure. It has been deteriorating for more than a year.'

Since the Bundeswehr entered Afghanistan in 2002, 39 soldiers have been killed. The contingent is the third-biggest after the US and British forces.

In a speech last month the Chancellor, Angela Merkel, tried to drum up support for the military mission in Afghanistan in an uphill battle against growing public resistance. She told the Bundestag that German troops will try to start handing over some responsibility to Afghan authorities in 2011 but added that the country's soldiers will stay as long as necessary. When German troops first deployed in Afghanistan in 2002 the north was seen as the safest part of the country and Berlin has resisted Nato's requests to send its soldiers to more volatile regions.

What is alarming for Western commanders and the Afghan Government are signs that the northern insurgency is gaining a hold outside the Pashtun ethnic community. Pashtuns are a minority in the Tajik-dominated north.

General Stanley McChrystal, the Nato commander, is to send 5,000 extra US troops under German command to the north by September and announced last week that 56 helicopters would be sent to the area. Speaking in Germany, General McChrystal warned ten days ago: "The situation in the north will become dangerous, in parts very dangerous.'

Kunduz has become a key battleground since Nato said that it would open a resupply route running from Latvia via Russia, Kazakhstan and Uzbekistan to the northern border. At the end of 2009, with government authority in Kunduz on the verge of collapse, the Afghan Government armed local militias who have, in some areas, pushed back the Taleban.

On a tree-lined road in Khanabad, bordering the Taleban-held Chardara district, The Times found a group of armed local men. Their commander said that his force had cleared their area but after five months had yet to be paid. "The provincial governor is a liar,' he said. "He sits in his chair and says he controls the province.'

Nizamuddin Nashir, the district governor of Khanabad, warned that the militias were beginning to turn to crime, extracting a 10 per cent tithe on local goods and patting down road users for bribes. "If it continues like this, people will hate the militias,' he said. Many of the militias are the same ones that were disarmed at a cost of hundreds of millions of dollars by the UN disarmament scheme after 2001.

The insurgency in Kunduz followed the classic model for a Taleban takeover. Pro-Taleban preachers arrived in the province in 2008. Unarmed commanders followed to reconnect dormant networks of fighters. In June 2008 assassinations of pro-government figures began and videos of the killings were circulated. In the face of government weakness and corruption Taleban groups quickly achieved local dominance in several districts before any concerted response was mounted.

Local officials report that the insurgents have made some inroads with non-Pashtun groups — Uzbeks, Turkomans, Afghan Arabs and even Tajiks. Several officials claimed that Uzbek fighters from the al-Qaeda-linked Islamic Movement of Uzbekistan (IMU) were working among the Uzbek and Turkoman communities. Several hundred IMU fighters took refuge in Pakistan after the collapse of the Taleban in 2001, and have moved back.

"They are sending Pashtun Taleban to the Pashtun districts,' Engineer Mohammad Omar, the provincial governor, said. "Al-Qaeda has sent Uzbeks to the districts with Uzbeks and Turkomans.'

However, in Kunduz the Taleban have suffered setbacks. In a succession of US special forces night raids, local officials and even the Taleban admit that about nine middle and senior-level Taleban commanders have been killed, including the new Kunduz "shadow governor', Mullah Khan Mohammad.
Posted by: || 05/03/2010 08:14 || Comments || Link || E-Mail|| [6482 views] Top|| File under:
Karzai seeks Obama's approval for peace deals with insurgents
KABUL -- The most meaningful part of Afghan President Hamid Karzai's visit to Washington next week may end up being talks about talks. Karzai's advisers say one of his main goals for the May 12 meeting is winning President Obama's support for negotiating with insurgent leaders, and for a Kabul peace conference that has been delayed until after the visit.

Although Karzai appears wary of a political deal with the Taliban that might threaten his power, diplomats in Kabul say he is interested in smaller-scale negotiations with individual commanders from the Taliban and another insurgent group, Hezb-e-Islami.

The prospect of high-level talks with the Taliban still appears far off, complicated by divisions within the Afghan government, uneasiness from the United States, and no clear sign that the Taliban wants to participate.
Continued on Page 49
Posted by: Steve White || 05/03/2010 00:00 || Comments || Link || E-Mail|| [6463 views] Top|| File under:
Africa North
Egypt declares state of emergency on Gaza border
Egypt catches wind of Palestinian plan to break out of Gaza, declared a state of emergency on its Gaza border, the Ma'an news agency reported on Saturday, citing Egyptian defense officials.
Posted by: trailing wife || 05/03/2010 00:00 || Comments || Link || E-Mail|| [6464 views] Top|| File under:
Arabia
US mission in Yemen urges staff to avoid hotel
SANAA- The US embassy in Yemen has advised its staff to avoid a hotel frequented by Westerners, while the British mission remained shut on Sunday, six days after its ambassador narrowly escaped a suicide attack.

"Due to increased security concerns regarding specific areas frequented by Western tourists and residents, all US embassy personnel have been advised to avoid the Movenpick Hotel in Sanaa until further notice," the US embassy said in a statement posted on its website on Saturday. The embassy also urged "Americans to remain vigilant regarding their personal security."

Meanwhile, the British embassy's website said that the mission remained shut to the public, since Monday's failed attempt to blow up the convoy of ambassador Timothy Torlot near the Movenpick Hotel.


I find it amusing that the Movenpick ice cream company also has a hotel chain of the same name... or perhaps, being Swiss, they were hoteliers first.
Posted by: Steve White || 05/03/2010 00:00 || Comments || Link || E-Mail|| [6464 views] Top|| File under:
Kuwaiti MPs want Iranian ambassador expelled over 'spy cell'
KUWAIT CITY - Several Kuwaiti MPs on Sunday blasted neighbouring Iran over an espionage cell allegedly busted by the emirate's security forces, calling on the government to expel Teheran's ambassador.

However, the government remained silent for the second day after Al Qabas daily reported on Saturday that security agencies had dismantled a spy cell working for Iran's elite Revolutionary Guards Corps.

The Iranian embassy has denied the information in the report.
'We call for freezing all agreements with Iran... The government should recall our ambassador from Teheran and expel the Iranian ambassador from Kuwait,' hardline Salafi MP Mohammad Hayef told reporters.

Hayef blasted the government for its silence, and warned that if it does not clarify its position 'we will call for a special debate in parliament over the spy cell.'

The lawmaker is well known for his anti-Iran stance.

Independent MP Shuaib Al Muwaizri, the spokesman for parliament's interior and defence committee, also called for the expulsion of the Iranian envoy in Kuwait 'if the news about the spy cell is proved.'

'We hope that the government releases a statement on the issue and if it is true, the government must act decisively by asking the Iranian ambassador to leave Kuwait,' Muwaizri told reporters.

Parliament speaker Jassem Al Khorafi said he prefers to wait for a government statement but added that he still hoped that Iran is not involved in the issue.

Teheran's embassy in Kuwait City strongly denied the reports about a spy cell, saying in a statement that such reports aim to undermine the strong ties between Kuwait and Iran.

Al-Qabas said on Saturday that at least seven members of the alleged cell, some serving in the army and police, had been arrested. It said they were assigned to monitor Kuwaiti and US military bases and pass the information to the Guards.

The daily said on Sunday that the cell included six Kuwaiti and two bidoon, or stateless Arabs, in the army and that two Lebanese residents of Kuwait played an important role in the cell, with one financing it. The other Lebanese passed information from the cell to a Revolutionary Guard liaison officer who met cell members in the Iranian cities of Mashhad and Isfahan.
Posted by: Steve White || 05/03/2010 00:00 || Comments || Link || E-Mail|| [6465 views] Top|| File under:
Bangladesh
Ten people killed by law enforcers in April
Some ten people were killed allegedly at the hands of law enforcers in April, according to a report prepared by the Bangladesh Institute of Human Rights (BIHR). Besides, 836 people became victims of assault allegedly by members of law enforcing agencies during the same period.(UNB, Dhaka)

On the other hand, nine law enforcers were killed in different incidents, including accidents, while they were on-duty. Besides, 164 others were injured and one remains missing from the same month.

The BIHR report based on published reports of different dailies also revealed that 11 incidents of HR violations were reportedly committed by Indian Border Security Force (BSF) across the frontier, claiming the lives of four people and injuring six others between April 1 and 30 April.

At least 19 leaders and activists of different political parties were killed and 818 others were injured due to political violence across the country.

Of them, 11 belong to ruling Awami League and its front organisations, five belongs to main opposition BNP and its front organisations and the remaining three belong to other organisations, the BIHR said. Around 161 people, including nine women and five children, were killed in different instances of social violence across the country during the same period.

Besides, some 2732 people were injured in instances of social violence and 12 people were beaten to death across the country during the same period.

The report recorded twenty-eight incidents of HR violations against journalists across the country. One journalist was killed, 16 were injured, three received threats while one child journalist was kidnapped in April.
Posted by: Steve White || 05/03/2010 00:00 || Comments || Link || E-Mail|| [6464 views] Top|| File under:
China-Japan-Koreas
Kimmie Takes Train to China
SEOUL, May 3 (Yonhap) -- A North Korean train, believed to be a special armored train for the country's leader Kim Jong-il, arrived in the Chinese border city of Dandong early Monday, an informed official in Seoul said.

"We have confirmed the arrival of a special train at Dandong, and we believe it is highly likely that Chairman Kim is on board," the official said, referring to the North Korean leader by his official title as the head of the National Defense Commission.

The train arrived in Dandong around 5:30 a.m. (local time) Monday, one day after diplomatic sources here and in the Chinese city said Kim may be set for a trip to China in the very near future. Some 200 Chinese police officers tightly surrounded the train station in Dandong, and the entire road in front of the station was blocked off to traffic from around 6 a.m.

Kim has visited China four times since 2000, by train only. He is said to be afraid of flying.
Posted by: Steve White || 05/03/2010 00:00 || Comments || Link || E-Mail|| [6464 views] Top|| File under:
U.S. sees need for U.N. action on sinking of Cheonan
SEOUL, May 2 (Yonhap) -- The United States agrees with Seoul's move to take the sinking of a South Korean warship to the U.N. Security Council even if an ongoing investigation into the case does not provide any hard evidence proving who is responsible, an informed diplomatic source here said Sunday.


Great. Might as well bring Carla del Ponte in now ...

"We want to show our support to our Korean allies and show to the international community that an action like this is not without consequence," the foreign diplomatic source said, asking not to be identified due to the sensitivity of the issue.

The 1,200-ton warship Cheonan sank March 26 near the tense border with North Korea in the Yellow Sea, leaving 40 of the ship's 104 crew members dead and six others missing. Investigators have said an "external, non-contact" explosion likely cause the sinking, letting loose a flood of suspicion over North Korea's possible involvement.

The diplomatic source said investigators have yet to find any "definitive" evidence on who is responsible, but that evidence secured so far may be enough to prove who it is.

"All evidence points to a torpedo. The question is who is it, but there are not too many likely candidates there," the source said.

The source noted the joint investigation into the sinking may very well end with only "ambiguous" or circumstantial evidences, but said that will only make it harder, not impossible, to prosecute who is responsible.

"If it's an ambiguous outcome, it makes it a more diplomatically and militarily difficult challenge ... But the Security Council is not a U.S. code of law. It is not an ROK code of law. The security council makes political judgments," the source said, referring to South Korea by its official name, the Republic of Korea.

Winning the support of China and Russia, both permanent members of the U.N. Security Council that have veto power, is considered important in persuading the Security Council to take any meaningful action on the Cheonan sinking, as the countries maintain very close relationships with Pyongyang.


Neither of whom will help the South Koreans, since it's not in their interests to.

The source, however, said China, too, will have "strong interest in resolving this, not only because of its relations with the ROK, but also because it happened in its neighborhood." ROK stands for the Republic of Korea, South Korea's official name.

The Cheonan tragedy is an issue of not only regional security, but also maritime security, the source said.

The source also said the U.S., at least for now, will likely refuse to hold any dialogue with North Korea for the resumption of six-way negotiations aimed at denuclearizing the communist nation, though it continues to urge Pyongyang to recommit itself to its denuclearization efforts.

The source said there are other measures South Korea and the U.S. will take in regard to the Cheonan tragedy.

"The U.S. military, especially the navy, is prepared to work with the ROK navy to make sure their ships up there (near the border with North Korea in the Yellow Sea) don't have such things happen to them," the source said.
Posted by: Steve White || 05/03/2010 00:00 || Comments || Link || E-Mail|| [6473 views] Top|| File under:
Cheonan Investigators Pore Over Debris Find
Investigators are examining four aluminum fragments and a piece of plastic found on the seabed near the site where the Navy corvette Cheonan sank in an unexplained explosion on March 26. The fragments do not appear to come from the ship itself.

In a session of the National Assembly's Defense Committee on Friday, Defense Minister Kim Tae-young said, "We've collected four metal fragments, aluminum more precisely, from the scene of sinking. They seem a little different from … our hull materials."

"They range from tiny 3 mm pieces to 4-5 cm fragments," he added. "We're examining them to find out whether they are related to an explosive device" that hit the Cheonan.

The body and propeller of a torpedo is usually made of an aluminum alloy or a fiberglass reinforced plastic sheet.

"The collected fragments are different from the outer hull materials of the Cheonan. But we have to examine them further to determine whether they are completely different or from the ship's inner hull," a senior Defense Ministry official said.

The investigation team reportedly found them near the ripped-off parts of the ship's bow and stern. The team believes that a heavy torpedo exploded underwater below the bottom left of the gas turbine room of the ship.

The Cheonan's hull bottom is made of steel sheets, but its upper deck is of aluminum. Precision analysis could reveal if the collected aluminum fragments are part of a torpedo or where they come from.
Posted by: Steve White || 05/03/2010 00:00 || Comments || Link || E-Mail|| [6466 views] Top|| File under:
Home Front: Politix
Pres. Obama drops in on Barak-Jones meeting
Promises true love always, dedication to two-state solution.

US President Barack Obama dropped by a meeting US National Security Adviser Jim Jones held with Defense Minister Ehud Barak Monday, stressing the strength of the US-Israel relationship and his dedication to achieving a two-state solution.

"The president reaffirmed our unshakable commitment to Israel's security and our determination to achieve comprehensive peace in the Middle East,' White House spokesman Robert Gibbs said following the meeting. He added that the two had also discussed "how to deal with the threats that both the US and Israel face and how to move forward toward comprehensive peace.'

Iran's nuclear program and the Middle East peace process are expected to dominate Barak's visit to the US this week, though recent arms shipments by Syria, intelligence cooperation and military procurement are also on the agenda.

After his White House visit, Barak was due to meet with CIA Director Leon Panetta later Monday. After that, he was scheduled to hold talks with Fred Hof, deputy to US Middle East envoy George Mitchell, following on meetings Barak had with Mitchell himself in Israel during the latter's weekend visit.

On Tuesday, Barak is slated to hold talks with US Secretary of State Hillary Clinton and US Defense Secretary Robert Gates, following a dinner Monday night at Israeli ambassador Michael Oren's home with US dignitaries including Deputy Secretary of State Jack Lew. Barak heads to New York Wednesday for meetings with Jewish leaders and returns to Washington on Thursday to address the American Jewish Committee's annual conference, at which Clinton will also be appearing.


Gosh, this is nothing like the treatment Defense Minister Barak's boss got. I wonder if it's because Minister Barak is the head of the Labour party and a former PM? Not to mention that he beat Netanyahu by a wide margin to become PM in 1999... But we can trust that President Obama would never do something so dastardly as to interfere in an ally's internal politics.
Posted by: trailing wife || 05/03/2010 00:01 || Comments || Link || E-Mail|| [6504 views] Top|| File under:
India-Pakistan
Complete strike in Hazara for separate province
COSTELLOABBOTTABAD: A complete wheel-jam and shutter-down strike was observed in the Hazara belt on Sunday in support of the demand for a Hazara province and against the renaming of NWFP as Khyber Pakhtunkhwa.

Traffic remained suspended all day while business centres were closed in Mansehra, Battagram, Kohistan and Haripur. Peaceful demonstrations and rallies were also carried out and no loss of life or property was reported from any district of the division.

Traders and transporters also participated in the strike, while the protesters kept the Silk Route blocked all day. Demonstrators burnt tyres on the road and, later, gathered at the Shuhada Chowk, where HPMC members addressed the crowd.

Meanwhile, a large public meeting was organised by the Tehreek-e-Hazara movement at the Shuhada Chowk. The speakers said the demand for Hazara province would be achieved through a revolution and not a resolution. Leaders of the movement also threatened holding a long march towards Islamabad in case their demand for a separate province was not met. They said they would not hold talks with the federal or provincial governments.

The HPMC chairman said the struggle for obtaining a separate Hazara province was the need of the hour and asked the people to stay united on the stance.

Haider said the ANP government was mistaken in thinking it could stop the activists by using force. "The government should know that using police will compel the peaceful demonstrators to use arms against them.' He urged the government to accept Hazara province as a reality for the betterment of the people.

He said the people of Hazara could not adjust with the newly-created Khyber Pakhtunkhwa and told the people they should prepare themselves for rendering more sacrifices until the 19th amendment is tabled.
Posted by: Steve White || 05/03/2010 00:00 || Comments || Link || E-Mail|| [6466 views] Top|| File under:
Israel-Palestine-Jordan
Arab nations back indirect peace talks with Israel
CAIRO -- Arab nations gave the Palestinians the green light Saturday to enter indirect peace talks with Israel, likely opening the way for the start of long-stalled U.S.-brokered negotiations.


Kinda sorta. Until the Israel-Iran War commences.

The purpose of indirect talks is to give President Obama a chance to force Israel to give the Arabs everything they want, a step at a time.

The decision, made by foreign ministers from several top Arab League member nations, comes after a first attempt to get indirect talks going collapsed in March when Israel announced a new Jewish housing project in east Jerusalem, which the Palestinians claim as a future capital.

Palestinian negotiator Saeb Erekat told reporters that the Arab foreign ministers decided 'that we should stick to the decision' to enter indirect talks with Israel via a US mediator.

'We need the Arabs' support and assistance,' Erekat said.

This is the second time Arab nations have endorsed indirect talks. The Arab League first did so in early March. Arab foreign ministers said Saturday they had reservations about backing the talks a second time, but said they were willing to do so for a preliminary four-month period despite what they see as a lack of commitment to peace from Israel.

Palestinian President Mahmoud Abbas has signaled that he would be willing to resume negotiations, and US Secretary of State Hillary Rodham Clinton said Friday the talks would start next week.

The talks will not be the face-to-face meetings the Obama administration had hoped to put in place more than a year after peace efforts broke down amid Israel's military offensive on Hamas-ruled Gaza. The Palestinians have refused to sit down at the same table with Israel until it agrees to freeze all construction in West Bank settlements and in east Jerusalem -- two areas that the Palestinians want for an independent state along with the Gaza Strip.

The indirect talks, with US envoy George Mitchell shuttling between the two sides, were meant as a compromise.
Posted by: Steve White || 05/03/2010 00:00 || Comments || Link || E-Mail|| [6467 views] Top|| File under:
Gaza Tunnel Authority Probes Tunnel Deaths
GAZA CITY - Hamas said on Sunday it was investigating the deaths of four Palestinians in a smuggling tunnel between the Gaza Strip and Egypt, allegedly by poison gas pumped in from the Egyptian side.

A statement from the Hamas-run interior ministry in Gaza said it has set up a committee to probe last week's death and called on Egypt to launch its own investigation, pledging to cooperate with Cairo authorities.

Palestinian medics working for the Hamas-run health ministry said after last Wednesday's incident that the four had died from suffocation and that there was evidence of poisonous gas.

Egypt has denied Hamas accusations that it pumped gas into the tunnel.


"Wudn't us. Ask the evil Juice."

Most of the tunnels are used to bring in basic goods like guns food, ammunition household appliances and bombs livestock but Hamas and other militant groups use their own more secretive tunnels to bring in even more arms and money.

Egypt is building an underground wall in a bid to curb smuggling, which it views as a security problem. Following last week's reported fatalities Egyptian security officials said their forces had destroyed four smuggling tunnels under the Gaza-Egypt border but were not aware of any casualties.

More than 120 Palestinians have died in cave-ins or been killed by Israeli military operations aimed at the tunnels since the Hamas takeover, medics say.
Posted by: Steve White || 05/03/2010 00:00 || Comments || Link || E-Mail|| [6466 views] Top|| File under:
US assures Palestinians on Jerusalem settlement
CAIRO - The key guarantee given by Washington to the Palestinians to persuade them to enter indirect talks with Israel was a halt to a controversial plan to build 1,600 new settler homes in east Jerusalem, a top official said on Sunday.


That's not America's to promise.

The Arab League on Saturday said it backed indirect negotiations with Israel after the Palestinians said they received unspecified US guarantees.

'We made a decision on March 2 to support the indirect talks, and then Israel made decisions we objected to. The Americans came back to us and said this will not happen,' Hisham Yusef, chief of staff for Arab League chief Amr Mussa, said. 'The assurances take us back to the status quo ante before March 2.'

He did not say whether the assurance covered only the period of the indirect talks and whether the United States had made further guarantees.

Mussa on Sunday told reporters: 'Our understanding in light of discussions is that the decision to build 1,600 units has been halted.'

The Palestinians and the Arab League first agreed to indirect talks in March but broke them off when Israel said it would build 1,600 homes in an east Jerusalem neighbourhood named Ramat Shlomo.

On Saturday, chief Palestinian negotiator Saeb Erakat told reporters in Cairo the talks would be suspended if Israel built any homes there.

Abdullah Al Efranji, a foreign ministry official with Palestinian president Mahmud Abbas's Fatah party, told Egyptian television on Monday Washington had assured them it would not tolerate settlement construction in east Jerusalem.

'There was a confirmation from the US side in the last meeting between (US envoy George) Mitchell and president Abbas that the US side wants indirect talks as soon as possible and it will not be lax this time with whoever takes provocative steps,' he said.

Mitchell 'explained what the provocative actions were, they were building settlements in east Jerusalem,' Efranji said.

In Jerusalem on Sunday, however, an Israeli cabinet minister insisted the Jewish state would continue building settler homes. 'We shall not build just one house in Ramat Shlomo, we shall build many houses,' hardline Infrastructure Minister Uzi Landau said.
Posted by: Steve White || 05/03/2010 00:00 || Comments || Link || E-Mail|| [6465 views] Top|| File under:
Syria-Lebanon-Iran
Iran to propose reforms to NPT
TEHRAN - President Mahmoud Ahmadinejad said the nuclear Non-Proliferation Treaty has failed and Iran will propose changes, as he left for New York on Sunday to take part in a conference to review the NPT.

The hardline Iranian leader is to address the NPT conference on Monday, at the head of a delegation including Iran's atomic chief Ali Akbar Salehi and Foreign Minister Manouchehr Mottaki.

"The biggest threat to the world today is the production and stockpiling of nuclear weapons. For more than 60 years, the atomic threat has influenced world relations,' Ahmadinejad told reporters before leaving for New York. "The IAEA (International Atomic Energy Agency) in the past 40 years has not been successful in its mission. We have no disarmament or non-proliferation and some countries have even procured the nuclear bomb during this period.'


Like two of your better friends, for example ...

Iran is a signatory of the NPT and as such has the right to enrich uranium — the most controversial part of its nuclear programme. Ahmadinejad, who has refused to abandon the uranium enrichment programme and often lashes out at the NPT structure, said Iran's delegation would propose changes to the treaty during the review conference.

"This is an important meeting. For some time now, committees have been formed to undertake a fundamental revision (of the NPT) in order to achieve the aims for which the IAEA was formed,' he said, quoted by Fars news agency.

"It is necessary to participate in this meeting at the highest level to offer the Iranian nation's proposals to the world. If this meeting is successful in making fundamental reforms to the NPT, it will be a big stride forward towards world security,' he said.

Iran's foreign ministry spokesman Ramin Mehmanparast said Ahmadinejad would also "defend the rights of the Iranian people.'

He is also expected to urge other NPT signatories to pressure Israel to sign the treaty, at a time when Washington is pressing world powers to impose a fourth round of UN sanctions against Tehran for defiantly enriching uranium.

On Thursday, US Secretary of State Hillary Clinton warned Ahmadinejad that he will fail if he tries to disrupt the New York talks.

"If President Ahmadinejad wants to come and announce that Iran will abide by their non-proliferation requirements under the NPT, that would be very good news indeed,' she said.

But if he thinks "he can somehow divert attention from this very important global effort or cause confusion that might possibly throw into doubt what Iran has been up to ... I don't believe he will have a particularly receptive audience.'
Posted by: Steve White || 05/03/2010 00:00 || Comments || Link || E-Mail|| [6464 views] Top|| File under:
Who's in the News
56
[untagged]
Bookmark
E-Mail Me
The Classics
The O Club
Rantburg Store
The Bloids
The Never-ending Story
Thugburg
Gulf War I
The Way We Were
Bio
Merry-Go-Blog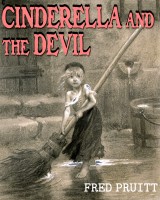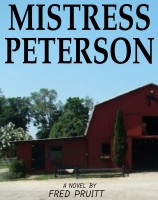 On Sale now!


A multi-volume chronology and reference guide set detailing three years of the Mexican Drug War between 2010 and 2012.

Rantburg.com and borderlandbeat.com correspondent and author Chris Covert presents his first non-fiction work detailing the drug and gang related violence in Mexico.

Chris gives us Mexican press dispatches of drug and gang war violence over three years, presented in a multi volume set intended to chronicle the death, violence and mayhem which has dominated Mexico for six years.
Click here for more information


Meet the Mods
In no particular order...


Steve White
Seafarious
Pappy
lotp
Scooter McGruder
john frum
tu3031
badanov
sherry
ryuge
GolfBravoUSMC
Bright Pebbles
trailing wife
Gloria
Fred
Besoeker
Glenmore
Frank G
3dc
Skidmark
Alaska Paul



Better than the average link...



Rantburg was assembled from recycled algorithms in the United States of America. No trees were destroyed in the production of this weblog. We did hurt some, though. Sorry.
3.235.228.219

Help keep the Burg running! Paypal: