Afghanistan
Kabul Bank Saga Continues
[Tolo News]

Afghanistan's Caped President

Hamid Maybe I'll join the Taliban Karzai
... A former Baltimore restaurateur, now 12th and current President of Afghanistan, displacing the legitimate president Rabbani in December 2004. He was installed as the dominant political figure after the removal of the Taliban regime in late 2001 in a vain attempt to put a Pashtun face on the successor state to the Taliban. After the 2004 presidential election, he was declared president regardless of what the actual vote count was. He won a second, even more dubious, five-year-term after the 2009 presidential election. His grip on reality has been slipping steadily since around 2007, probably from heavy drug use...
on Monday warned all those responsible for the crisis in Kabul Bank will be prosecuted.

Mr Karzai called on the US and European countries to send all the Kabul Bank related money to Afghanistan without any conditions.

He said Kabul Bank shareholders would have one month to repay the money they have withdrawn and if failed they could face prosecution.

"The former shareholders can no longer be part of the Bank. They must pay all their debts in a month or face prosecution," President Karzai said at a

presser

in Kabul.

President Karzai cites internal and external factors to have been behind the Kabul Bank crisis and puts a part of the blame on foreigners, especially an American company he names as Price Water House Cooper.

"The American audit company had reported positively about Kabul Bank and it was three months ahead of the crisis, and the Central Bank also trusted the report. This company is under investigation now," Mr Karzai said.

He also partly blames Bearing Point and Delight for what Kabul Bank suffered.

On Saturday the Afghan Finance Minister Hazrat Omar Zakhilwal said that restoration of Kabul Bank was one of the Afghan government priorities and that efforts were underway to restore people's confidence in the bank.

Recently there have been reports saying that Kabul Bank was being put into receivership.

The IMF had demanded that Kabul Bank should either be closed down or sold, otherwise a financial assistance programme for Afghanistan could be halted.

The UN had also warned that international donors may halt or redirect their assistance if the Afghan government failed to reach an agreement with International Monetary Fund.

Kabul Bank nearly collapsed last year but was taken over by Afghanistan Central Bank in September.

Some of the Kabul Bank shareholders are accused of personally using millions of dollars of depositors' money.
Posted by: Fred || 04/14/2011 00:00 || Comments || Link || E-Mail|| [273 views] Top|| File under:
Africa Horn
Three piracy cases fail to proceed
[The Nation (Nairobi)] Three piracy cases failed to proceed at the magistrates' court in Mombasa.

This was despite a stay by the Court of Appeal of a High Court ruling declaring that Kenyan courts lack jurisdiction to try the cases.

Magistrates handling the three cases did not give any specific directions but only fixed the matters for mention in a month.

Two of the cases were coming up for judgment while the other was scheduled for defence hearing.

The Court of Appeal stayed the ruling by Justice Mohammed Ibrahim in a criminal case filed by the prosecution against nine Somalis charged with piracy, pending determination of an appeal filed by the Attorney General.

Justice Ibrahim stopped proceedings in the lower court against the nine suspects and barred any magistrates court from dealing with the case.

He said Kenyan courts had no authority over matters that take place outside the country.

After the ruling, all piracy cases in which suspects have been charged under Section 69 (1) of the Penal Code have stalled.

By the time the High Court ruling was made, there were seven cases involving 57 accused persons, all Somalis.

The matters have been coming before the courts for mention, waiting for a decision from the Court of Appeal.

At the same time, the European Union (EU) said the fight against pirates in the Indian Ocean was facing a serious challenge over gathering of sufficient evidence to sustain charges against suspects.

With only a handful of naval ships patrolling the sea, it is difficult to arrest pirates when they carry out attacks, and this has compromised the evidence presented, the EU ambassador to Kenya, Mr Ludowick Briet, said.

He was speaking in Mombasa aboard a French frigate that docked at the port on Tuesday.

French ambassador to Kenya Etienne de Poncins said the EU delegation had earlier visited the office of the deputy prosecutor in Mombasa to find out what measures can be put in place to improve on the evidence presented in courts.

"We want to examine in detail what evidence is needed by Kenya's Judiciary to successfully prosecute the pirate cases brought before the courts," Mr Poncins said.

The ambassadors said that there was a danger that nine out of 10 pirates

tossed in the clink

will be released due to lack of sufficient evidence.

They further said that another clarification meeting with government authorities will be held next week.
Posted by: Fred || 04/14/2011 00:00 || Comments || Link || E-Mail|| [273 views] Top|| File under: Pirates
Africa North
Mubarak placed in intensive care
[Ennahar] Former Egyptian President Hosni Mubarak has been placed in intensive care Tuesday at a hospital of Sinai (east), after suffering a heart attack, reported the official MENA news agency.
Posted by: Fred || 04/14/2011 00:00 || Comments || Link || E-Mail|| [271 views] Top|| File under:
Tunisia pushes back against radicalism
[Maghrebia] Tunisian Education Minister Taieb Baccouche announced on Tuesday (April 5th) that wearing the niqab in educational institutions would remain prohibited.

"The niqab is categorically rejected in educational institutions and cannot be allowed at all, because there is no relationship between that attire and Islam," the minister said. The move came after a number of women chose to don the veil after the January 14th revolution.

The minister's decision was warmly welcomed by many in the education establishment. Student Rayan Nouri agreed with the decision because the niqab was a barrier to communication.

"We are a mixed community, where there is no separation between genders. I believe that there is no room for the niqab here. Besides, it can be taken advantage of to cheat during exams," Nouri said.

Wearing the niqab in educational institutions is not feasible because schools need to identify those entering, school guard Abd Hakim Ben Arbia said.

Regulations require that students in Tunisia maintain proper attire, prohibiting beards or clothing foreign to the country's tradition or that which separates one sect from another.

"So, the hijab only must be permitted because it is not a problem and is allowed," Ben Arbia added.

"The niqab is not a religious requirement, it is a new phenomenon, alien to our traditions," Noha Maazaoui commented. "I think that if it is permitted to spread, any one will be able to use it to commit crimes anonymously, which will create security problems that must be addressed before it is too late."

"Women who want to wear the niqab have a right to, provided that they do not impose it on others," Mustapha Meftah said. "If they wish to enter a place that requires lifting the face veil, they should do so."

Nevertheless, Meftah said that the best solution that fits within Tunisian culture was the hijab. The hijab has also grown in popularity since the revolution ended the ban on its use. In early April, authorities permitted images of veiled women on national ID cards.

According to the interior ministry, the new procedure falls within the framework of "on-going reforms in order to uphold the principles and values of the revolution and ensure actual respect for public and individual freedoms".

The decision was a victory for the

Mohammedan

community against repression, according to the Committee for the Defence of Veiled Women.

The ban on the hijab was first implemented in 1981, when the Tunisian government issued the famous "108 Decree" that outlawed sectarian garb.

"Many veiled women bemoaned the campaigns launched by the police in the former era to remove the veil," sociology researcher Amira Riahi told Magharebia. "Women appearing with the hijab on ID cards is a right demanded by women and also a kind of freedom that women sought and are delighted to gain today, knowing that we respect human rights."
...which often include carefully measured allowances of freedom at the convenience of the state...
However,
The over-used However...
others said that allowing the hijab on official documents set a dangerous precedent. Teacher Sana Saidane said she saw no point in the decision "because such concessions will only invite others to ask for more".

"It is good to respond to women's demands, because banning hijab is against individual freedoms," Dorra Harrar said. "But, on the other hand, I am against promoting hijab as if it is an icon of identity."
Posted by: Fred || 04/14/2011 00:00 || Comments || Link || E-Mail|| [273 views] Top|| File under:
Sleeper cells preparing for operations in Tripoli - Anti-Gaddafi rebels
[Asharq al-Aswat] Official sources within the rebel Libyan National Transitional Council informed Asharq Al-Awsat that anti-Qadaffy rebels intend to carry out an operation in the Libyan capital Tripoli in the coming days in an attempt to encourage Tripoli residents to take to the streets and protest against the Qadaffy regime.
The source within the Libyan National Transitional Council, who spoke to Asharq Al-Awsat on the condition of anonymity, said that plans are underway to surprise the Qadaffy regime in the heart of its stronghold, namely the Bab al-Aziziyah military compound in Tripoli. The source added that the rebels had rejected the initiatives put forward by Turkish and African mediators because they are insistent on the complete departure of Colonel Qadaffy from power.

The source also commented on the unprecedented public threat issued by National Transitional Council chairman Mustafa Abdul Jalil, to Colonel Qadaffy yesterday, that he would be facing a "flood" of opposition. Former Libyan Justice Minister, Mustafa Abdul Jalil, who defected from the Qadaffy regime in protest to the use of force against the Libyan demonstrators, is not known for utilizing the language of threats and intimidation.

Sources close to Abdul Jalil told Asharq Al-Awsat that "Qadaffy must take this threat seriously, this is not an empty threat...we are marching on him."

The source also revealed the presence of sleeper cells affiliated to the anti-Qadaffy rebels in the heart of Tripoli. He said that even though the Libyan regime continues to prevent Tripoli residents from access to the internet, the rebels are utilizing non-conventional means to stay in contact with these sleeper cells. The source told Asharq Al-Awsat that "sometimes we use cell phones to pass private information utilizing secret codes to circumvent the ongoing wire-tapping carried out by the Libyan security and intelligence agencies on cell phone communication."

The source also told Asharq Al-Awsat that an extensive popular uprising being sparked in Tripoli is a possibility, provided there is good preparation for this, clarifying that some pro-rebels operating in the heart of Tripoli are continuing to carry out resistance operations against the Qadaffy regime.

The source added "it is as if Tripoli is under occupation, for this is truly an occupation, we have men [working there] and they are gathering information on the inside, and we know everything that the [Qadaffy] regime is doing."

A military official loyal to the anti-Qadaffy rebel forces told Asharq Al-Awsat that "Qadaffy's fate will be like the fate of the president of the Ivory Coast who was

tossed in the calaboose

by French troops and handed over to the president-elect." The military official added "if Qadaffy does not step down, we will come for him in his home, it is only a matter of time, we will arrest him and bring him to trial for his terrible crimes against the people of Libya over 42 years."

The military source, speaking to Asharq Al-Awsat from the rebel stronghold of Benghazi, added "he [Qadaffy] must understand that he has no hope, there will be no dialogue and no roadmap unless the first article of any of these is assurances that [Colonel] Qadaffy and his sons step down [from power]."

The source pointed out that the noose had tightened around Qadaffy after his forces suffered a number of military losses over the past few days, he stressed that "the revolutionaries taught the Qadaffy forces a harsh lesson forcing them to retreat, leaving behind military equipment, whilst NATO


...the North Atlantic Treaty Organization. Originally it was a mutual defense pact directed against an expansionist Soviet Union. In later years it evolved into a mechanism for picking the American pocket while criticizing the style of the American pants...


planes continued the task by bombing the Qadaffy forces as they were retreating."

Libyan state media has reported that the situation in Tripoli is calm, and that pro-Qadaffy rallies continue to take place there. However a Tripoli resident speaking to Asharq Al-Awsat via satellite phone yesterday said "do not believe what the official media affiliated to the Qadaffy regime says, we are hostages, and if we had the opportunity, we would do what the people in eastern Libya did [and rise up against Qadaffy]." The Tripoli resident said that the foreign media in Tripoli are not given the opportunity to talk with Tripoli's residents, stressing that "if people were given the opportunity to speak freely, I am certain that the world would be deeply shocked because what is being published about the situation in Tripoli is not the truth."

In an incident that seems to corroborate the claims of the presence of sleeper cells loyal to the anti-Qadaffy rebels in Libya's capital, Tripoli residents have revealed that revolutionary forces attacked a government check-point in eastern Tripoli last week, capturing weapons. A Libyan opposition figure living abroad told Asharq Al-Awsat that he is in contact with anti-Qadaffy rebels hiding out in Tripoli, he said that "they are carrying out attacks in Tripoli. They have killed many members of Qadaffy's army."

However there have also been reports of Qadaffy security forces impersonating anti-Qadaffy rebels in Tripoli, calling on people to take to the streets, only to arrest and attack anybody who does so. This has further complicated the situation, and spread confusion and chaos in Tripoli.
Posted by: Fred || 04/14/2011 00:00 || Comments || Link || E-Mail|| [270 views] Top|| File under:
Clinton urges faster moves on Arab reform
[Ma'an] US Secretary of State
Hillary Clinton
... sometimes described as the Smartest Woman in the World and at other times as Mrs. Bill, never as Another Walter Q. Gresham ...
pushed for Arab leaders to embrace a "spirit of reform" that has swept the region and move swiftly to respond to the growing demands of their citizens.

While the American stance was welcomed by regional officials, the lack of progress on the Israeli-Paleostinian

grinding of the peace processor

was criticized, and leaders urged the US to take stronger action, saying the issue was at the heart of regional politics.

"The long Arab winter has begun to thaw," said Clinton on the opening day of the US-Islamic World Forum being held in Washington, praising Arab youth for rising up against "false narratives" that she said had choked political and economic reform for generations.

"All the signs of progress we have seen in recent months will only be meaningful if more leaders in more places move faster and further to embrace this spirit of reform," she said.

Before an audience that included representatives of more than 30

Mohammedan

nations, the top US diplomat said in the wake of historic unrest in the region that "for the first time in decades there is a real opportunity for change."

Arab youth, she added, will no longer "accept the status quo" and "know a better life is within reach -- and they are willing to reach for it."

Officials from

Mohammedan

majority nations including Jordan, Turkey, Indonesia, Pakistain and Afghanistan are in Washington for the annual meeting, which aims to build greater understanding between the United States and

Mohammedan

countries.

In its eighth year, the forum is being held at a time of unprecedented change in the Arab world, with uprisings against autocratic leaders across the Middle East and North Africa, officials said.

"There is no reason why this region cannot be among the most prosperous in the world," Clinton told the forum.

"Despite the best efforts of the censors," she added, Arab youth "are connecting to the wider world in ways their parents and grandparents could never imagine. They see alternatives."

Leaders in the region -- rattled by the dramatic departures of Hosni Mubarak


...The former President-for-Life of Egypt, dumped by popular demand in early 2011...


in Egypt and Zine El Abidine Ben Ali in Tunisia after mass protests calling for regime change -- could get ahead of the calls for reform "if they work with their people to answer the region's most pressing challenges," Clinton said.

Among the challenges are how to diversify their economies, open up political systems, clamp down on corruption, and respect human rights
...which are usually entirely different from personal liberty...
of women and minorities, she said.

A poll released by the University of Maryland and the Brookings Institution think tank found that a majority of Americans, 57 percent, are supportive of the uprisings seen across the Arab world, "even if they lead to regimes more apt to oppose US policies," noted the forum organizers.

Earlier Tuesday, opening the forum, Secretary General of the Organization of the Islamic Conference


OIC is an international organisation with a permanent delegation to the UN, with 57 member states. It represents all countries with substantial Moslem populations (as opposed to the Arab League, which excludes members not of the Master Race) except those which member countries block from joining. These include India, which has more Mohammedans than does Pakistain, whose membership is vetoed by Pakistain...


Ekmeleddin Ihsanoglu called for the United States to be more active in solving conflicts, including the long-running dispute between Israelis and Paleostinians.

Calling on Washington to take a "more active role in seeking solutions to conflict-ridden situations in the

Mohammedan

world," Ihsanoglu pushed for a revived Middle East

grinding of the peace processor

to be the cornerstone of US-

Mohammedan

world relations.

The

grinding of the peace processor

"should take prevalence in relations between the United States and

Mohammedan

world," Ihsanoglu said, adding that it was "high time" for talks to resume to find a two-state solution between Israelis and Paleostinians.

US Senator John I was in Vietnam, you know Kerry
Senator-for-Life from Massachussetts, the Senate's current foreign policy expert, filling the vacated wingtips of Joe Biden...
called at the three-day forum for "anyone here who can intervene and play a role to do so" in reviving the peace talks between Paleostinians and Israelis.



Mohammedan

officials insisted, however, that the Israeli-Paleostinian conflict remains at the heart of relations between the United States and the Islamic world.
Posted by: Fred || 04/14/2011 00:00 || Comments || Link || E-Mail|| [280 views] Top|| File under:
Arabia
Fatah rejects Turkish mediation offer
[Arab News] A senior Fatah official on Tuesday said that his movement rejected a Turkish offer to hold partial elections in a bid to end the internal Paleostinian split.


Perhaps they're not ready to be a country after all.

Azzam Al-Ahmad, a member of Fatah Central Committee and the chief of its delegation to the reconciliation talks with

Hamas, always the voice of sweet reason,

, said in a press statement that Turkey offered to hold a meeting between Paleostinian President the ineffectual Mahmoud Abbas


... a graduate of the prestigious unaccredited Patrice Lumumba University in Moscow with a doctorate in Holocaust Denial...


and Hamas chief Khaled Meshaal in Istanbul to discuss a reconciliation agreement between their movements.

Al-Ahmed added that Turkey "proposed holding elections of the Paleostine National Council and postponing the parliamentary and presidential elections."

The Fatah official said his movement rejected the offer "since the elections have to be comprehensive."

The Fatah official said the meeting with Meshaal will be considered a move which nullifies the Egyptian document of understanding between Hamas and Fatah formed during former Egyptian President Hosni Mubarak's


...The former President-for-Life of Egypt, dumped by popular demand in early 2011...


regime.

Hamas suggested postponing the presidential elections to a later date. Paleostinian sources said that Abbas rejected Hamas' proposal explaining he believes postponing presidential elections will cause those opposing a national reconciliation dialogue to declare him an illegal president, thereby compromising his ability to represent the Paleostinian Authority in reconciliation talks.

He added that "Abbas willing to visit

Gazoo

Strip to end the internal split." Al-Ahmed said that Abbas welcomed the offer of Turkish Foreign Minister Ahmet Davutoglu to accompany him during the visit to

Gazoo

Strip.

In mid March, Abbas announced that he is ready to go to

Gazoo

Strip to end the internal split and to form an independent government. Abbas said he would not restart national reconciliation dialogue with Hamas, because the controversial issues had been discussed several times in the past.

Hamas seized control of the

Gazoo

Strip in 2007, routed pro-Abbas forces, ousted his Fatah movement and took over

Gazoo

Strip. Abbas consolidated his rule in the West Bank, widening political rift with

Gazoo

besides the geographical split.

Since then, representatives of the two parties held several meetings in Arab countries to solve the crisis, but failed to reach agreement over the main sticking point: security.

In late September, the two movements reached a paper of "understandings" in a meeting held in Damascus
...The City of Jasmin is the oldest continuously-inhabited city in the world. It has not always been inhabited by the same set of fascisti...
related to the restructure of Paleostine Liberation Organization (PLO) and general elections.

Paleostinian and Arab initiatives, mainly Egypt, failed to bring the two rivals to a reconciliation deal that ends their split and lead to holding general elections in the Paleostinian territories.
Posted by: Fred || 04/14/2011 00:00 || Comments || Link || E-Mail|| [284 views] Top|| File under: Fatah
Britain
RAF training cuts leave Typhoons idle
The Ministry of Defence announced last week that RAF Typhoons would drop bombs on Colonel Muammar Gaddafi's tanks and other ground targets. But so far this has not happened, because the planes' pilots are not considered to be properly trained in ground attacks.

In a further embarrassment, laser targeting pods for the Typhoons, which cost £160 million, have been left in packing crates because the RAF has not been able to pay for its pilots to train to use them.

Four of the 10 Typhoons based at Gioia del Colle in southern Italy were to be sent on bombing missions until the RAF realised that pilots were not qualified to drop weapons. A National Audit Office report this year said that only eight of their pilots were trained in ground attack operations.


The cuts in Typhoon pilot training were ordered by the last government, but the Coalition confirmed the plans in the Strategic Defence and Security Review in October. RAF chiefs told the audit office that to save money, they would not begin training all Typhoon pilots in ground attacks until at least 2014.
Posted by: Pappy || 04/14/2011 01:01 || Comments || Link || E-Mail|| [297 views] Top|| File under:
China-Japan-Koreas
N. Korea Promotes Power Elite Ahead of Anniversary
The North Korean regime has promoted two military officers to colonel generals, five to lieutenant generals, and 38 to major generals as founder Kim Il-sung's birthday approaches.

The official KCNA news agency on Wednesday said one of the two new colonel generals is O Il-jong (57), the director of the Workers Party's Military Affairs Department and a son of leader Kim Il-sung's closest aide O Jin-u, the former minister of the People's Armed Forces

"It seems many senior military officers who are expected to play key parts in the era of Kim's son Jong-un benefited from the latest promotions," a South Korean government source said. "Some may even be promoted to vice marshals and four-star generals just ahead of the North Korean Army's anniversary on April 25."

There is speculation that Sonny Boy Kim Jong-un, who was given the title of a four-star general last September, will be promoted to vice marshal.

One feature of the latest promotions is that many of the beneficiaries are the sons of first-generation revolutionaries who fought against the Japanese alongside Kim Il-sung.

As the director of the Military Affairs Department since last year, O Il-jong supervises reserve forces including the 4 million-strong Worker-Peasant Red Guards. Experts believe that O Junior managed to get promoted thanks to his late father's influence although he was a schoolmate of Kim Jong-il's quasi-exiled brother Pyong-il, the perennial ambassador to Poland.

One of the most prominent second-generation leaders is Choe Ryong-hae (63), a party secretary and son of former minister of People's Armed Forces Choe Hyon. As a senior secretary in North Hwanghae Province, he was promoted to four-star general alongside Kim Jong-un last September. He has been appointed to almost all key party posts, including party secretary, member of the Central Military Commission, and associate member of the Politburo.

Paek Ryong-chon (49), who was appointed governor of the North Korean Central Bank last month, is the third son of Paek Nam-sun, the foreign minister from 1999 to 2007. Paek junior climbed up the career ladder rapidly from department chief at the Cabinet secretariat to central bank governor.

Right after the party congress last September that saw Kim Jong-un make his first public appearance, the state-run TV showed two parts of a film titled "The Inheritance" that glamorized Choe Hyon and O Baek-ryong, who are believed to have been a key force in Kim Jong-il's victory over rivals for his father's succession.

"In the 1970s when he competed with his uncle Kim Yong-ju and his stepbrother Kim Pyong-il to become successor, Kim Jong-il got a lot of help from the first-generation revolutionaries," a North Korean source said. "It seems that the regime is trying to use the descendants of these revered fighters to buffer the hereditary transition of power."

Several of them are said to have sworn an oath in June last year to protect Kim Jong-un at the risk their own lives.
Posted by: Steve White || 04/14/2011 00:00 || Comments || Link || E-Mail|| [288 views] Top|| File under:
Great White North
Canada's Lib leader wants UN approval for military missions
During the French-language leaders' debate, Michael Ignatieff, the leader of Canada's Liberal party, was adamant that he'd let the United Nations Security Council make the final call on whether to send Canadian troops abroad.

"The Canadian army must never be used outside the country without the authorization of the UN," he told his debate partners.

When asked later if he really wanted to give Beijing and Moscow that kind of power over Canadian policy, Ignatieff chuckled and said, "That's a very funny construction to put on my words."

He then admitted there could be exceptions.


So he had to backtrack after realizing that the 'funny construction' essentially cedes Canadian sovereignty...

"Canada has always believed as a matter of international law, since the creation of the UN in 1945, that the use of force in international affairs should be authorized by the Security Council of the United Nations. And when you can't get authorization from the Security Council of the United Nations, you'd better have an extremely good case in which you can use force. There have been cases. Let's be perfectly honest, in Kosovo, where international authorization for the use of force was not granted."


So you're saying that Kosovo was wrong?

Another example is the intervention in Iraq, an action Ignatieff once supported.


He was for it before he was against it...

But the Liberal leader hasn't always been enthusiastic about the UN. In Maclean's magazine he was quoted as saying in June, 2003: "Well, the UN screwed up in Rwanda, it screwed up in Bosnia -- it screws up most of the time. The United Nations is a messy, wasteful, log-rolling organization."


But let's let them decide when we should go to war...
Posted by: ryuge || 04/14/2011 13:21 || Comments || Link || E-Mail|| [430 views] Top|| File under:
Home Front: Politix
Pentagon warns on big defense cuts
It's the Dhimmicrats favorite ruse: we'll spend like maniacs on social welfare programs and pay for it all by cutting defense and taxing the 'rich'. People still fall for it, too.

WASHINGTON (Reuters) - The United States may have to scrap some military missions and trim troop levels if President Barack Obama sticks with his goal of saving $400 billion on security spending over a 10-year period, the Pentagon said on Wednesday.

Arms makers' shares sold off after Obama made a speech on the budget deficit in which he called, in effect, for holding growth in the Pentagon's core budget, excluding war costs, below inflation through 2023, starting in fiscal 2013.

The squeeze on the Pentagon's budget, which has roughly doubled since 2001, is part of a larger drive to cut the budget deficit by $4 trillion over the 10-year period.

"It's not just a math exercise which is 'cut $400 billion'," said Geoff Morrell, the Pentagon press secretary. "It's 'let's review our roles and our missions and see what we can forgo, or pare down, in this age of fiscal constraint, where we are all collectively trying to work with the deficit problem.'"

The Pentagon has been tightening its belt in the hope of warding off deep cuts amid the concern over budget deficits. Defense Secretary Robert Gates already had eliminated or scaled back more than 20 troubled or "excess" weapons programs since April 2009. Last June he ordered the military to come up with more than $100 billion in overhead savings over five years, which could be reinvested in higher priority programs.

The chairmen of Obama's deficit commission as well as a Bipartisan Policy Center Debt Reduction Task Force each had called for cuts in projected military spending of up to $1 trillion over 10 years, far more than Obama proposed.

The core Pentagon budget is now about $530 billion, roughly $10 billion less than Gates said was critical when the Obama administration sent Congress its spending plan for 2012.

The Defense Department could easily meet Obama's goal -- which amounts to saving an average of about $40 billion a year -- without jeopardizing the U.S. military's global dominance, said Gordon Adams, a senior White House official for national security budgets from 1993 to 1997.

"It's fundamentally trivial," he said. "This is stuff a comptroller can do while playing with his prayer beads." He suggested it would mean shrinking the force "a bit," trimming and deferring some hardware purchases and finding more efficient ways to handle operations and maintenance spending.


Couldn't we cut Medicaid, unemployment insurance, ethanol subsidies, and high-speed rail in the same way?

But Mackenzie Eaglen, a national security analyst at the conservative Heritage Foundation, said the world was not getting any safer and the U.S. bill would come due.

Gates said in January the United States planned to cut $78 billion in defense spending over five years, including a reduction of up to 47,000 troops. That came on top of the $100 billion cost-savings drive that Gates kicked off last year. "My greatest fear is that in economic tough times that people will see the defense budget as the place to solve the nation's deficit problems," Gates said last August.
Posted by: Steve White || 04/14/2011 00:00 || Comments || Link || E-Mail|| [412 views] Top|| File under:
Home Front: WoT
Eric Holder: Not Much of a Fisherman
Moved to Home Front: WoT, Page 2, because this story is more than mere lurid crime tale.
He lets the big fish swim free... Ever hear of Walid "the Turk" Makled? No? Wonder who he is?

Go read.
A nice connect-the-dots piece on how the Obama administration made a mess of an important opportunity to make a major impact the cocaine war south of the border. We've been following the story at Rantburg for a while. See here for the posts.
Posted by: mojo || 04/14/2011 11:53 || Comments || Link || E-Mail|| [409 views] Top|| File under:
India-Pakistan
Government involved in drone attacks: Shahbaz Sharif
[Dawn] Chief Minister
Punjab Shahbaz Sharif said Wednesday that the government is involved in the drone attacks and is still following the policies of former president General Pervez Perv Musharraf


... former dictator of Pakistain, who was less dictatorial and corrupt than any Pak civilian government to date ...


, according to DawnNews.

Speaking to the media after a prize distribution ceremony, Sharif stated that everyone should unite against the drone attacks including judges and generals.

He stressed that the menace of terrorism could not be eliminated through violence but that education was the answer.
Posted by: Fred || 04/14/2011 00:00 || Comments || Link || E-Mail|| [274 views] Top|| File under: Govt of Pakistan
Nine acquitted in explosives case
[Dawn] The Lahore High Court (LHC) on Tuesday acquitted nine men convicted in a case of carrying huge quantity of

kaboom

, and rejected the appeal of prosecution for enhancing their sentences.

Justice Chaudhry Mohammad Tariq of LHC's Rawalpindi bench accepted the appeals of Qari Mohammad Illyas and eight others, setting aside their convictions after their lawyer argued that the prosecution had failed in proving that the men were

placed in durance vile

from a house in the outskirts of Rawalpindi on January 29, 2009.

The nine men have already been acquitted by an anti-terrorism court in the case of killing Army Surgeon General Mushtaq Baig in a
suicide kaboom in Rawalpindi on February 25, 2008 for want of evidence against them.

Qari Illyas alias Qari Jamil, a resident of Chakwal, Mohammad Rizwan alias Shamsul Haq, Zeeshan Jalil alias Khizar, and Mohammad Sarfraz alias Mohammad Khan, residents of

Bloody Karachi

, Dr Abdul Razzaq, a resident of Lahore, Faisal Ahmed Khan and Osama bin Waheed alias Hadayatullah, residents of Bhakhar, Mohammad Naeem Shakir alias Zubair, a resident of Sheikhupura, and Mohammad Nadeem alias Babu Salahud Din, a resident of Rawalpindi, were given 10 years jail terms each on November 16 last year by the court of a magistrate after they were

placed in durance vile

by Saddar Barooni police with

kaboom

and illegal weapons.

The high court on March 1 suspended their conviction and granted them bail but they could not be released after Islamabad administration issued their detention orders. The Islamabad High Court on April 6 set aside the detention orders, saying the men had been in jail for the last two years and could not be a threat for public peace.

Police claimed arresting the men in January 2009 from a house in Dhoke Lakhan near Dhamial Army Aviation Base, saying they had recovered

kaboom

and illegal weapons.

Talking to Dawn after the decision, Advocate Basharatullah Khan for the appellants said they had pleaded before the court that the nine men were picked by intelligence agencies about three months before they were shown

placed in durance vile

in January 2009. Different petitions were filed with the high court for the recovery of these men but they were later implicated in two terrorism cases.

He said the trial court gave seven years jail for carrying weapons and three years imprisonment for illegal weapons.

The court could not give two different sentences for one offence, the lawyer said.
Posted by: Fred || 04/14/2011 00:00 || Comments || Link || E-Mail|| [424 views] Top|| File under: Govt of Pakistan
CIA has no plans to suspend drone strikes: report
[Dawn] According to a report in the Washington Post, US defense officials have claimed that there is no plan to suspend or restrict the CIA's drone campaign in Pakistain, and that the agency has not been asked to pull any of its employees out of Pakistain.

US and Pakistain's relationship was the focus of a nearly four-hour meeting Monday at the CIA headquarters between agency director Leon E. Panetta and Lt. Gen. Ahmed Shuja Pasha, the head of Pakistain's Inter-Services Intelligence directorate.

The report stated that during the meeting, Panetta said that he has an obligation to protect the American people and was responsible for national security and therefore he had no plans to call an end to the drone strikes in Pakistain and nor was he planning to alter their frequency.

However,
The over-used However...
the CIA agreed to reveal more about its operatives and their activities in Pakistain but said that it would offer no information on the under-cover personnel.

The report also clearly stated that Raymond Davis was a CIA agent who was in Pakistain to spy on the country's nuclear program and find information on

faceless myrmidons

groups.

It was agreed in the meetings that efforts would continue to be made to reduce tensions in the Pak-US relationship.
Posted by: Fred || 04/14/2011 00:00 || Comments || Link || E-Mail|| [274 views] Top|| File under: Govt of Pakistan
Israel-Palestine-Jordan
U.S. plans new push on Arab-Israeli peace
It'll work just as well as the last ten...

The United States plans a new push to promote comprehensive Arab-Israeli peace, Secretary of State Hillary Clinton said on Tuesday, suggesting a stronger U.S. hand in trying to solve the Israeli-Palestinian conflict.

President Barack Obama will lay out U.S. policy toward the Middle East and North Africa in the coming weeks, Clinton told Arab and U.S. policy makers in a speech that placed particular emphasis on Israeli-Palestinian peace.

Obama's launch of direct Israeli-Palestinian peace talks last year went nowhere and he is under pressure to make a new initiative or face the prospect of the Palestinians seeking the U.N. General Assembly's blessing for a Palestinian state.

"The president will be speaking in greater detail about America's policy in the Middle East and North Africa in the coming weeks," Clinton said at the U.S.-Islamic World Forum, a gathering sponsored by Qatar and the Brookings Institution, a Washington think tank.

"America's core interests and values have not changed, including our commitment to promote human rights, resolve long-standing conflicts, counter Iran's threats and defeat al Qaeda and its extremist allies," she added. "This includes renewed pursuit of comprehensive Arab-Israeli peace."

Clinton spoke against the backdrop of the popular revolts that have toppled long-time authoritarian leaders in Tunisia and Egypt this year and spurred public protests in much of the Arab world, including Libya, Bahrain, Syria and Yemen.

"The status quo between Palestinians and Israelis is no more sustainable than the political systems that have crumbled in recent months," she said, saying the only way to meet both people's aspirations was through a two-state solution.

"And while it is a truism that only the parties themselves can make the hard choices for peace, there is no substitute for continued, active American leadership -- and the president and I are committed to that," she added.

While Obama came into office saying that settling the six-decade Arab Israeli conflict would be a priority, he has little to show for his effort.

Peace talks aimed at ending the conflict between Israel and the Palestinians broke down last year after Israeli Prime Minister Benjamin Netanyahu refused to extend a partial freeze on Jewish settlement building in the occupied West Bank.

The core issues in the conflict include borders, security, the future of Jerusalem and Jewish settlements in territory Israel occupied in the 1967 Middle East War, and the fate of Palestinian refugees.
Posted by: Steve White || 04/14/2011 00:00 || Comments || Link || E-Mail|| [412 views] Top|| File under:
Report: US postpones Friday Quartet meet
[Ma'an] Paleostinian

politician

Mustafa Barghouthi condemned Tuesday the decision to postpone the upcoming meeting of the Mideast
Quartet,


... The Quartet are the UN (xylophone), the United States (alto), the European Union (soprano), and Russia (shortstop). The group was established in Madrid in 2002 by former Spanish Prime Minister Aznar, as a result of the escalating conflict in the Middle East. Tony Blair is the Quartet's current Special Envoy....


which had initially been scheduled for Friday in Berlin.

Braghouti said the decision amounted to bowing to pressure from the American administration, accusing the US of failing to exert pressure on Israel to halt settlement construction.

"This is a bad and negative sign and is only in Israel's interest," he told Ma'an.

A report in The

News Agency that Dare Not be Named

said the US blocked a plan to gather the Quartet tabled by Britain,

La Belle France

and Germany. They reportedly sought to restart peace talks by proposing the outlines of a final settlement.

According to the report, the proposed plan would have seen UN Secretary-General

the ephemeral Ban Ki-moon

and the European Union propose a settlement text at the Friday meeting of the Quartet.

US officials, however, told the AP that "It wasn't the right time."
Posted by: Fred || 04/14/2011 00:00 || Comments || Link || E-Mail|| [267 views] Top|| File under: Palestinian Authority
Southeast Asia
Malaysian news portal crippled by cyberattacks
[Straits Times] MALAYSIA'S top news portal Malaysiakini remained crippled on Wednesday, more than 24 hours after cyber attackers struck ahead of hotly contested state elections on Borneo island.

Mr Steven Gan, its co-founder and chief editor, said the site would continue to report on Saturday's vote in Sarawak state despite the shutdown, which came days after whistleblowing website Sarawak Report was hit by a similar attack.

'I believe the attack is linked to our reporting on the campaigning for the Sarawak elections and it is no coincidence that this has happened to us three days after Sarawak Report was also attacked,' he told AFP.

'We are trying to get our website up and running and we are providing our content for free at the moment as we will continue reporting on what is happening in Sarawak. We will not stop, we will prevail,' he added.

Malaysiakini, which gained international fame as an alternative source of news during the rule of former prime minister Mahathir Mohamad, earns part of its revenues from subscriptions.

Mr Gan said the 'denial of service' attack began on Tuesday morning when the portal's servers were swarmed by massive and coordinated traffic from overseas, forcing it to post its reports on blogsites as well as Twitter and Facebook. Malaysia's major newspapers and broadcasters are closely linked with the ruling Barisan Nasional (BN) coalition, but online news portals and blogs have become a lively forum for dissent and debate.
Posted by: Fred || 04/14/2011 00:00 || Comments || Link || E-Mail|| [270 views] Top|| File under:
Syria-Lebanon-Iran
Enemy fears Iran's Air Force: Vahidi
[Iran Press TV] Iran's Defense Minister Brigadier General Ahmad Vahidi says the continuous vigilance and preparedness of the Iranian Air Force has frightened the enemies.

"The sustainable security of Iran's air, marine and land borders is indebted to the readiness, vigilance and bravery of the Iranian Army," IRNA quoted the minister as saying on Wednesday.

He added that the vigilance of Iran's Army has greatly contributed to the deterrent power of the Islamic Theocratic Republic against enemies.

Vahidi praised the Air Force personnel for their relentless efforts and innovation in the maintenance of the country's combat aircraft.

"With your high spirits and vigilance you have taken away any chance for the enemy to act [against Iran]," the Iranian minister noted.
Posted by: Fred || 04/14/2011 00:00 || Comments || Link || E-Mail|| [279 views] Top|| File under: Govt of Iran
Who's in the News
54
[untagged]
5
Taliban
4
Govt of Pakistan
3
Govt of Iran
3
Hamas
2
TTP
2
Govt of Syria
1
al-Qaeda
1
al-Qaeda in Pakistan
1
Jemaah Islamiyah
1
Palestinian Authority
1
Pirates
1
al-Qaeda in North Africa
1
Fatah
Bookmark
E-Mail Me
The Classics
The O Club
Rantburg Store
The Bloids
The Never-ending Story
Thugburg
Gulf War I
The Way We Were
Bio
Merry-Go-Blog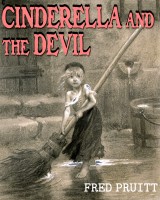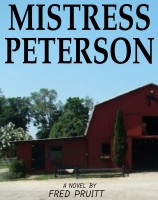 On Sale now!


A multi-volume chronology and reference guide set detailing three years of the Mexican Drug War between 2010 and 2012.

Rantburg.com and borderlandbeat.com correspondent and author Chris Covert presents his first non-fiction work detailing the drug and gang related violence in Mexico.

Chris gives us Mexican press dispatches of drug and gang war violence over three years, presented in a multi volume set intended to chronicle the death, violence and mayhem which has dominated Mexico for six years.
Click here for more information


Meet the Mods
In no particular order...


Steve White
Seafarious
Pappy
lotp
Scooter McGruder
john frum
tu3031
badanov
sherry
ryuge
GolfBravoUSMC
Bright Pebbles
trailing wife
Gloria
Fred
Besoeker
Glenmore
Frank G
3dc
Skidmark
Alaska Paul



Better than the average link...



Rantburg was assembled from recycled algorithms in the United States of America. No trees were destroyed in the production of this weblog. We did hurt some, though. Sorry.
18.207.102.38