Afghanistan
Clinton Warns on Hasty Afghan Withdrawal
[Tolo News] US Secretary of State on Thursday warned members of NATO


...the North Atlantic Treaty Organization. Originally it was a mutual defense pact directed against an expansionist Soviet Union. In later years it evolved into a mechanism for picking the American pocket while criticizing the style of the American pants...


against speedy withdrawal of troops from Afghanistan, reports from Berlin say.

Addressing NATO Foreign Ministers in Berlin, US Secretary of State
Hillary Clinton
... sometimes described as the Smartest Woman in the World and at other times as Mrs. Bill, never as Another Daniel Webster ...
warned NATO allies against hasty troop withdrawal.

Mrs Clinton said Taliban

snuffies

are watching and speedy withdrawal of troops from Afghanistan could damage the fragile progress made in the country.

She has said the number of troops should be decreased based on the conditions on the ground.

She told NATO Foreign Ministers that the US troops presence will eventually reduce to the level it was before the deployment of 10,000 additional troops under President Barack B.O. Obama's surge strategy.

Mrs Clinton said allies should worry more about helping Afghanistan to make more security achievements than worrying about how fast they can withdraw.

"We work together in Afghanistan, we are committed to following through to achieve the mutual objective of working toward a world without nuclear weapons, we are also sharing the same goal which is to see the end of the Qadaffy regime in Libya and we are contributing in many ways in order to see that goal realised," Mrs Clinton said.

Meanwhile,


...back at the bunker, his Excellency called a meeting. It was to be his last...


the ministers from NATO countries in Berlin are discussing air campaign in Libya amid differences among members.

French Foreign minister recently criticised NATO for not doing enough in Libya.

He said despite the ongoing air strikes Col Qadaffy's heavy weaponry had not been damaged enough.

The UK and

La Belle France

urged other countries to step up military pressure against the Libyan government.

NATO took leadership of the Libya mission in Libya last month after US,

La Belle France

and

Perfidious Albion

started air strikes.

NATO is supposed to monitor a UN-mandated no-fly zone over Libya and prevent civilian casualties.

But there have been concerns that it has exceeded the UN mandate and allegedly acted as the Libyan rebels' air force.
Posted by: Fred || 04/15/2011 00:00 || Comments || Link || E-Mail|| [297 views] Top|| File under: al-Qaeda
Afghan War Unwinnable without Pakistan: Gilani
[Tolo News] Pakistain's Prime Minister
Yusuf Raza Gilani


... Pakistain's erstwhile current prime minister, whose occasional feats of mental gymnastics can be awe-inspiring ...


has said the Afghan war cannot be won without the support of Pakistain.

Speaking at Pakistain's National Assembly, Mr Gilani said Pakistain was part of the solution.

Pakistain is part of the solution of the Afghan issue. The Afghan war cannot be won without the support of Pakistain, Mr Gilani has said.

Pakistain has often been accused of not being serious in the war against terrorism.

"Pakistain has always been a part of the problems in Afghanistan, that's why it wants to take the lead role in all Afghan issues related to war and peace," Mir Ahmad Joyenda, member of Afghanistan Research and Evaluation Unit in Kabul, said.

He said Pakistain always seeks ways to pretend that the Afghan issues cannot be solved without Pakistain.

About US drone attacks in Pakistain, Mr Gilani said diplomatic channels were being used to push the United States to end drone attacks in Pakistain.

He said the US drone attacks unite the tribal people with

bully boyz

and it creates problems for the government because Pakistain needs the support of the people to win the war against terrorism.

Mr Gilani said that the leadership of Pakistain and Afghanistan believed that the drone attacks were not in favour of their countries.
Posted by: Fred || 04/15/2011 00:00 || Comments || Link || E-Mail|| [296 views] Top|| File under: Govt of Pakistan
Herat Addicts Rise to Over 70,000
[Tolo News] The number of drug addicts in the western Herat city has risen to over 70,000, provincial officials say.

Herat addicts mainly include jobless youths most of whom have returned from Iran. They were addicted to drugs while living in the Islamic Theocratic Republic of Iran, Governor of Herat said.

"Although there is no poppy cultivation in Herat, but the number of addicts in the province has risen because it is bordered by Iran," Governor of Herat, Dawood Saba, said.

The only medical facility for the treatment of addicts in Herat is a 150-bed hospital. "We have more than 70,000 addicts in Herat and need many years to treat them. This is a big challenge from a security and economic point of view," Mr Saba said.

Some of the addicts call on the Afghan government to help them with their treatment.


This sounds like the perfect opportunity for a private charity.

"I was in Iran looking for work, I got addicted there and was deported. The government should treat us," one of the addicts, Ali feda, said.

Reza Ehsas is another addict who has been deported from Iran and lives a jobless life in Heart.

"We often get

placed in durance vile

, beaten and released. We do not want to be beaten, we want the government to treat us," Ehsas said.

Some of the main causes of addiction in Afghanistan are unawareness, poverty, unemployment and family problems.

A UN report in June 2010 described Afghanistan as a major consumer of opium and its derivatives. It said the number of regular opium users had increased by 53% while the number of heroin users had risen by 140% in comparison to 2005.

Afghanistan is considered the source of about 90% of the world's opium.
Posted by: Fred || 04/15/2011 00:00 || Comments || Link || E-Mail|| [290 views] Top|| File under:
S. Korea to give US$500M in aid for Afghan transition
Karzai must think he died and went to Paradise...

SEOUL, April 15 (Yonhap) -- South Korea will donate an additional US$500 million to help war-torn Afghanistan prepare to take over battlefield command from NATO-led forces, the foreign ministry said Friday.

Afghan President Hamid Karzai announced in March the first phase of a transition of security responsibilities from the NATO-led International Security Assistance Force (ISAF) to the country's military and police. The process is set to begin in July for completion in 2014.

South Korea stationed a provincial reconstruction team (PRT) in the northern Afghan province of Parwan last year, aiming to strengthen the provincial government's administrative capabilities and offer medical services as well as vocational and police training. It has donated about $180 million toward reconstruction efforts.

South Korea's Deputy Foreign Minister Kim Jae-shin announced the additional aid at an ISAF meeting in Berlin on Thursday (local time), according to the ministry.


Though it's better to piss away give the money to Afghanistan than to buy rice for North Korea...

The increase comes partly in response to international calls for South Korea to raise contributions, a ministry official told reporters earlier on the customary condition of anonymity. The United States has donated some $37 billion while Japan has given more than $3 billion and Canada more than $1.2 billion.
Posted by: Steve White || 04/15/2011 00:00 || Comments || Link || E-Mail|| [318 views] Top|| File under:
Africa North
France does not see change of U.S. stance on Libya
The United States is not going to review its military position on Libya despite a request from France, French Foreign Minister Alain Juppe said Thursday.

Juppe met U.S. Secretary of State Hillary Clinton during a meeting of NATO foreign ministers in Berlin. "I told her we need them and that we would like them to come back," Juppe told journalists. "I think that they will stick to the same line, which is to say regular interventions when they are needed."


"...we need them and that we would like them to come back"

We did that on D-Day, Mr. Juppe. We've been mocked and laughed at by your country both before and since. After a while it becomes irritating.

We like individual Frenchmen and women, but just as we dislike our own political, intellectual and chattering classes, so too we dislike yours. That includes you.

You want America to 'come back'? You want America to stand with you and solve problems?

Stop spitting on us, and when we complain tell us that it's just raining. That would be a start.
Posted by: Zebulon Thranter9685 || 04/15/2011 00:00 || Comments || Link || E-Mail|| [295 views] Top|| File under:
Arabia
'US complicit in Bahrain crackdown'
[Iran Press TV] The United States has collaborated with the deadly crackdown on the popular revolution against Bahrain's despotic monarchy, says a notable Bahraini human rights


...which are usually open to widely divergent definitions...


activist.

"People in Bahrain think that the US is in one way or another directly complicit in what's happening in Bahrain," said Maryam al-Khawaja of the Bahrain Center for Human Rights, in a Press TV interview.

Dozens of people have been killed and thousands of others injured since February 14, when the public started a popular revolution against the royal family that has been ruling the island for over 40 years.

Led by

Soddy Arabia

, Bahrain's Arab neighbors from the [Persian] Gulf Cooperation Council deployed troops to the country in mid-March to reinforce brutal armed attacks against anti-government protesters. The reinforcements have reportedly contributed to a major hike in the use of extreme violence against popular protests.

Khawaja said Washington's complicity with Bahrain's state violence was shown in remarks by the US Secretary of State
Hillary Clinton
... sometimes described as the Smartest Woman in the World and at other times as Mrs. Bill, never as Another Dean Acheson ...
, who had "actually said that Bahrain has the sovereign right to invite the [P]GCC troops into the country."

"But legally and according to the agreement between the [P]GCC countries, these forces are supposed to be used for foreign threats," she emphasized.
Posted by: Fred || 04/15/2011 00:00 || Comments || Link || E-Mail|| [281 views] Top|| File under:
China-Japan-Koreas
Norks: U.S. citizen held since November to be indicted
SEOUL, April 14 (Yonhap) -- North Korea said Thursday that it plans to indict a U.S. detainee for an unspecific crime, in its latest detention of an American, which comes ahead of a trip to Pyongyang by former U.S. President Jimmy Carter.

Jun Young-su was arrested in November last year and has since been investigated by officials for committing a crime against the North, said North Korea's official Korean Central News Agency (KCNA), without saying when he entered the North.

"He admitted his crime in the course of the investigation," the KCNA said, without elaborating. "The relevant organ is making arrangements to indict him according to the confirmation of the charges brought against him."

The confirmation came days after U.S. State Department spokesman Mark Toner urged North Korea to release the American detainee on humanitarian grounds, and as Carter prepares to visit Pyongyang for talks with North Korean officials. It was not immediately clear whether Carter can bring Jun home as he did last year when he secured the freedom of Aijalon Gomes, a Christian who was sentenced to eight years in a labor and re-education camp for sneaking into North Korea.

Toner said Tuesday he was not sure whether the State Department will ask Carter to bring the citizen back home. "He's good at this," Toner said, but added, "I don't have any information whether we would."

The North has informed the United States of the latest situation and provided consular access to the detainee through the Swedish embassy in Pyongyang, said the KCNA.

In Washington, informed sources said Wednesday that the Korean-American detainee has been accused of getting involved in unauthorized religious activities in the reclusive communist state. The businessman in his 60s, who attends a church in Orange County, California, has traveled frequently to North Korea on a business visa, the sources said.
Posted by: Steve White || 04/15/2011 00:00 || Comments || Link || E-Mail|| [270 views] Top|| File under:
China to Kim Jong-un: Take a Plane, Not a Train
Beijing has apparently asked North Korean heir apparent Kim Jong-un to fly on his next visit to China instead of using a train like his father. Diplomatic sources on Wednesday said China feels a rail trip would make it very difficult to protect him.

China has suffered headaches closing off roads and railways due to Kim senior's bizarre habit of travelling abroad only by special armored train. The border crossing alone would attract hordes of foreign journalists and armies of flunkies, and Chinese citizens posted complaints on the Internet about the inconvenience of the traffic disruptions along the way.

Unlike his father, who is generally believed to suffer from a morbid fear of assassination flying, Kim Jong-un is thought to be comfortable with airplanes since he went to school in Switzerland, which is out of range of the paternal conveyance. Kim senior has mounted the fire horse to China no fewer than eight times since 2000, and in 2001 he spent 21 days chuffing all the way to Moscow.
Posted by: Steve White || 04/15/2011 00:00 || Comments || Link || E-Mail|| [426 views] Top|| File under:
Europe
Lawyers try to discredit judge in Wilders' hate-speech trial
[Arab News] Defense lawyers sought Wednesday to discredit a judge who ordered Dutch anti-Islam politician Geert Wilders to face trial on charges of inciting hatred against

Mohammedan

s.

Wilders, leader of the country's third-largest political party, says he has done nothing wrong by expressing his opinions against Islam and the Holy Qur'an.

Defense witness Hans Jansen, a retired professor of Arabic and Islamic studies, testified that he had been approached at a dinner by appeals judge Tom Schalken to discuss the Wilders case shortly before the trial was to start. Defense lawyers argue that contact was inappropriate and grounds for dismissing the hate speech case.

Schalken sat on the panel that ordered Wilders' case to proceed, even after prosecutors had refused to press charges and a trial court had endorsed that decision.

"Do you think that he(Schalken) tried to influence your testimony?" defense lawyer Bram Moszkowicz asked Jansen.

"Yes. I think he did," Jansen answered.

Schalken, testifying later, denied trying to influence Jansen or having committed any impropriety. He said he was surprised to learn that Jansen considered Wilders' prosecution a "witch hunt." Schalken said he didn't think that Jansen understood the appeals panel's reasoning, so he tried to explain it to him "so he could form his viewpoint on the basis of the right foundation." Judges are expected to rule on the motion for dismissal on Friday.

Wilders says the trial is about his right to free speech.

Dutch

Mohammedan

s who pressed for the trial say it is about their right to practice their religion freely. They say Wilders' strident anti-Islam tone has led to increased discrimination against them and even attacks on mosques.

Wilders is charged with inciting hatred against

Mohammedan

s based on their religion or race, and for "making statements insulting to

Mohammedan

s as a group." Each charge carries a maximum sentence of one year imprisonment, although a fine would be more likely if he were found guilty.

Nearly 100 public remarks by Wilders have been entered into evidence. Typical among them was an interview published in De Volkskrant newspaper in which he said: Wilders' international profile grew after his short film "Fitna" aired in 2008, which equated Islam with violence and led to protests in

Mohammedan

countries. He announced earlier this month he is making a new film, this time about the life of the Prophet Muhammad (

(PTUI!)

).

His party is supporting a conservative minority Cabinet, in exchange for a promise of new rules curtailing immigration and banning niqab.
Posted by: Fred || 04/15/2011 00:00 || Comments || Link || E-Mail|| [310 views] Top|| File under:
India-Pakistan
Gilani slams US drone strikes
[Arab News] Pak Prime Minister Yousaf Raza Gilani Wednesday criticized US drone strikes in his country's tribal belt, saying they undermined anti-terror efforts.

Gilani said his government had convinced other countries of the world through diplomatic channels that "these drone attacks are creating problems for us."

Efforts to isolate Islamic fascisti from their tribal support base were being undermined by the strikes in the lawless tribal region bordering Afghanistan, he said in a speech at the federal Parliament.

His remarks came just hours after a drone strike killed six fighters from the Al-Qaeda-linked Haqqani network on the Afghan border -- the first such strike in a month.

"Under a well-thought-out strategy we had separated the tribes from

beturbanned goon

s, but when drone attacks occur, Islamic fascisti and tribes unite again, which is difficult for us to sustain politically and it also create difficulties for the military operations," Gilani said.

He has called for an end to drone strikes a number of times in the past and criticized the campaign as an infringement on Pak

illusory sovereignty

.

The US relies heavily on the covert, CIA-run missile program to kill Al-Qaeda and Taliban fighters in Pakistain's northwest, and with a few exceptions keeps up a steady pace of strikes even when relations with Pakistain are tense.

For its part, Pakistain publicly denounces the strikes, but has secretly helped the program.

Gilani on Wednesday emphasised Pakistain's importance in the war in terror and fight against Talibs.

"Nobody can win Afghanistan war without Pakistain. Drone attacks are not in favor of both countries," he said.
Posted by: Fred || 04/15/2011 00:00 || Comments || Link || E-Mail|| [409 views] Top|| File under: Govt of Pakistan
Khasadars arrested for demanding salary
[Dawn] The political administration
jugged 58 personnel of Khasadar Force here on Wednesday for staging protest against withholding of their salaries.

Thirty of the

jugged

khasadars were shifted to Dera Ismail Khan


... the Pearl of Pashtunistan ...


Central Prison, sources said. They said that the khasadars staged a protest demonstration in front of the office of Frontier Region of Tank assistant political agent against withholding of their salaries.

Wearing black armbands, the protesting personnel demanded release of their salaries, which had been withheld by the administrations for the last four months.

The authorities

jugged

58 khasadars for holding protest demonstration and sent 30 of them to Dera Ismail Khan jail, they added.

The political administration had withheld the salaries of all Class IV employees belonging to Bettani tribe of FR Tank under the collective responsibility clause of Frontier Crimes Regulation.

The action was taken after two FWO contractors identified as Abdul Haq Kakar and Farooq were kidnapped on Dec 28, 2010 by unidentified armed persons from Jandola Road.

The political administration held several rounds of talks with elders of Bettani tribe and sought their help in safe recovery of the kidnapped contractors but in vain.

In retaliation, the authorities withheld salaries of Class IV employees and halted all perks and privileges of tribal elders. The tribal people showed concern over arrest of khasadars and demanded their immediate release. "Their children are dying of
hunger as authorities have has stopped their salaries," they said.
Posted by: Fred || 04/15/2011 00:00 || Comments || Link || E-Mail|| [313 views] Top|| File under: Govt of Pakistan
Drone attacks breeding suicide bombers: CM
[Dawn] Chief Minister Shahbaz Sharif on Wednesday urged the public, civil society, the government and the Pakistain Army to raise voice against US drone attacks, saying increasing number of such assaults are breeding

jacket wallah

s and terrorism in society.

"The whole nation must strongly resist the drone attacks. The terrorism will automatically be controlled if drone attacks are stopped. Deaths of innocent people in drone attacks are pushing the affected families to wear suicide jackets," Mr Sharif said at the 5th annual certificate-awarding ceremony of Rangers Institute of Technical Education (RITE) at Pakistain Rangers (
Punjab) Headquarters.

He said terrorism and extremism were the most serious challenges the country was facing and that sacrifices being rendered by army, police, other law-enforcement agencies and the nation were unprecedented and a proof of their commitment to root out the twin menaces.

He said sacrifices rendered in war against terrorism were much more than those rendered during wars against external enemies.

"To resolve the problems and root out terrorism and extremism, a new system on the pattern of Misaq-e-Madina will have to be evolved for ensuring equitable distribution of resources, bridging divide between the rich and the poor, establishing supremacy of law and provision of equal opportunities to progress to all members of society."

He said RITE was playing a commendable role in imparting technical training to youth and such programmes could help overcome poverty and unemployment in the country.

The chief minister announced Rs2,000 monthly stipend for each student receiving training at RITE, saying funds would also be provided for the purchase of modern machinery for the institute in the light of the recommendations of the committee set up for the purpose.

Appreciating the standards of training at RITE, Sharif said now it was a challenge for Tevta as well as other vocational institutes of the country to adopt such standards.

He said the Punjab government was implementing a revolutionary programme for the promotion of technical education and a skilled workforce was being developed in accordance with the market needs.

He said though military operation was important to root out terrorism, there was also a need for promoting social and economic activities in society.

The chief minister said technical training centers were also being established in model villages built for the flood-affected people.

He expressed the hope that nefarious designs of

cut-thoat

and terrorist groups who wanted to mislead the youth would be foiled.

He said families of army officers and Jawans who laid down their lives in the defence of the country could also apply for houses under the Ashiyana Housing Scheme. He said the government would make the down payment of Rs250,000 for the quota allocated for widows and

deaders

in the scheme.

Pakistain Rangers (Punjab) Director General Maj Gen Muhammad Nawaz, on the occasion, said 21 schools and collages had been established by Pakistain Rangers where quality education was being provided to boys and girls.

He said 15 seats had been reserved for FATA, 10 for Balochsitan, 10 for quack-hit and flood-affected districts, 10 for

deaders

and two for the disabled in RITE.

Earlier, the chief minister witnessed an exhibition of products designed by the institute's students. He also awarded certificates to the students who achieved top positions in various courses.

The Rangers DG presented a shield to the chief minister.
Posted by: Fred || 04/15/2011 00:00 || Comments || Link || E-Mail|| [291 views] Top|| File under: Govt of Pakistan
Pakistan army to build road link to Afghanistan
[Dawn] Pakistain army chief General Ashfaq Kayani


... four star general, current Chief of Army Staff of the Mighty Pak Army. Kayani is the former Director General of ISI...


launched a major road project Thursday that will be a vital trade route between the nation's lawless tribal region and Afghanistan, the military said.

General Kayani visited the tribal North
Wazoo region to inaugurate the 80-kilometre (50-mile) road project, being undertaken by the Pakistain army.

The road from the northwestern Pak town of Bannu to Ghulam Khan on the Afghan border will cost four billion rupees ($48 million), the military said in a statement, adding it was aimed at social development of the tribal areas.

The project would be completed in 18 months, linking remote areas of North Waziristan to other parts of the country, it said.

"The road will provide a central trade route between Pakistain and Afghanistan. This will open multiple opportunities for the people of North Waziristan," it added.

The United States has branded the northwestern tribal area, which lies outside Pak government control, a global headquarters of Al-Qaeda and one of the most dangerous places on Earth.

US officials have pressured Pakistain to open a major offensive in North Waziristan, but Pak commanders say their troops are already overstretched.

With an estimated 147,000 forces in the northwest -- more than the number of US-led foreign troops in Afghanistan -- the

Mighty Pak Army

has also endured heavy losses.

Addressing tribal elders, General Kayani said he appreciated their "support and acknowledged their sacrifices in the war against terrorism."

He reiterated the army's resolve to bring peace and stability to the affected areas and to protect the lives and property of the tribals, against all internal as well as external threats.

North Waziristan, considered a notorious Afghan Taliban and Al-Qaeda bastion in Pakistain, has been the target of repeated US drone attacks.

The attacks doubled in the area last year, with more than 100 drone strikes killing over 670 people in 2010 compared with 45 strikes that killed 420 in 2009, according to an AFP tally.
Posted by: Fred || 04/15/2011 00:00 || Comments || Link || E-Mail|| [286 views] Top|| File under: Govt of Pakistan
Iraq
Ninewa tribes reject extension of U.S. forces presence in Iraq
NINEWA / Aswat al-Iraq: The tribes of northern Iraq's Ninewa Province have organized a commemoration occasion on the 8th anniversary of the U.S. invasion of Iraq, taking place nowadays, rejecting the extension of the U.S. troops presence in the country after the end of the current year, and the release of all prisoners.


The prisoners belong to your government now, not ours.

"Ninewa tribes organized a meeting on Wednesday in Mosul, the center of Ninewa Province, on the occasion of the 8th anniversary of the American occupation of Iraq, calling on non-extension of the presence of the U.S. troops in the country, after the end of the period, agreed upon between Baghdad and Washington, according to the Security Agreement signed between them, confirming the withdrawal of those troops by the end of this year," Sheikh Khalil al-Sabaawi told Aswat al-Iraq news agency.

Sabaawi, speaking on behalf of the said tribes, called on Iraq's central government and Ninewa's local administration to "release all detainees, who were not sentenced and have spent several years in Iraqi prisons, without trial".

Noteworthy is that the U.S. combat troops had left Iraq at the end of last August, whilst the remaining 50,000 American troops are scheduled to leave the country by the end of this year, according to the said Security Agreement, signed by both countries at the end of 2008.


So what's yer beef, pal? You're going to wish we were still around if you and the Shi'a militias lock horns again.
Posted by: Steve White || 04/15/2011 00:00 || Comments || Link || E-Mail|| [286 views] Top|| File under:
Israel-Palestine-Jordan
UNRWA employees in Gaza on strike
UNRWA: Serving Your Refugee Needs For 63 Years.


GAZA CITY (Ma'an) -- An estimated 11,500 employees of UNRWA's Gaza Strip sub-offices went on strike Wednesday morning, protesting the dismissal of a group of workers, and demanding permanent contracts for staff.

Certain employees of UNRWA, the UN agency for Palestinian refugees, currently renew a one-year contract annually, and when a group of workers lost their jobs at the end of their contract, union officials threatened to strike.

"We have already warned of the dangerous repercussions of this policy of dismissal and lack of employment security, and we sent a clear message that we would not accept this mistreatment of employees," said Suheil Al-Hindi, head of the union.


Hmmmmm..."dangerous repercussions". Wonder what he means by that?


The union called the strike for Wednesday, pulling teachers, doctors, maintenance staff, and security personnel from their posts, and keeping an estimated 220,000 students out of class.

Al-Hindi said the one-year contract process was not "transparent," and called on the Gaza government to help ensure UNRWA maintained an appropriate work policy.


Dats a nice pictcha of da family youze got dere, Mr. UN Guy. Be a shame if yas nevah saw dem again.
Posted by: tu3031 || 04/15/2011 00:00 || Comments || Link || E-Mail|| [275 views] Top|| File under:
Syria-Lebanon-Iran
Iran Building 'Berlin Wall' Dividing Balochistan With Pakistan
Iran is building a fence on its border with Pakistan to keep out terrorists, Defence Minister Ahmad Vahidi has said.

The barrier is being built on "impenetrable mountainous terrain" in southeastern Iran to "prevent villains from crossing into the Islamic Republic", IRNA news agency quoted him as saying Thursday.

Members of the Iranian insurgent group Jundullah, which is based in Pakistan's Balochistan province, have reportedly been crossing into Iran's Sistan-Baluchestan province to carry out terrorist attacks.

Jundullah leader Abdolmalek Rigi was arrested by Iranian authorities in February 2010 and executed in June.


Possible game changer. The Balochis would cut up rough in Iran and escape to Pakistan, and vise versa. This will to some extent trap Pakistan's troublemakers in their part of Balochistan. With a big concentration in Quetta.
Posted by: Anonymoose || 04/15/2011 10:43 || Comments || Link || E-Mail|| [309 views] Top|| File under:
'Saudis don't dare to act against Iran'
[Iran Press TV] An Iranian

politician

says Saudi regime would not dare to make any moves against Iran, since the Riyadh regime is aware of Tehran's military might.

"The Saudi [regime] is well aware of Iran's military might and if they make any mistakes, Iran's reaction would be such that will make it their last mistake," Gholam-Reza Karami told Fars News Agency on Wednesday.

The

politician

pointed out that the US has turned to the Saudi regime as its primary "puppet" in the Middle East after losing Egypt, saying "

Soddy Arabia

does not have such potential and the US will soon realize that."

Karami, a member of Iran's Majlis (parliamentary) Committee on National Security and Foreign Policy, reiterated that

Soddy Arabia

has recently begun an anti-Iran campaign under coaching by the US, which dictates its policies to Riyadh.

"The Saudis have resorted to a psychological war against Iran to satisfy the US, but it is beneath the Islamic Theocratic Republic's dignity to engage in a psywar with

Soddy Arabia

," he said.
Posted by: Fred || 04/15/2011 00:00 || Comments || Link || E-Mail|| [288 views] Top|| File under: Govt of Iran
Loyalty to the Resistance: Problems Plaguing Lebanon are a Result of Mustaqbal's Practices
[An Nahar] The Loyalty to the Resistance


That'd be the Hezbullies, natch...


bloc condemned on Thursday the Mustaqbal


... the Future Movement, political party led by Saad Hariri...


movement's activity, accusing it of being responsible for the problems in

Leb

.
It said in a statement: "The problems plaguing

Leb

are the result of the Mustaqbal movement's policies and governments that have turned

Leb

into a farm" at the American administration's mercy.

It also condemned the movement's criticism of the failure to form a new government, saying: "The Prime Minister-designate is facing familiar obstacles and he is taking steady steps towards achieving his goal. All members of the new majority are cooperating with him and they are expressing their opinions to him without any blackmail."

The bloc also noted that Prime Minister-designate
Najib Miqati has not yet taken more time to form his government than the time Caretaker Prime Minister Saad Hariri
Second son of Rafik Hariri, the Leb PM who was assassinated in 2005. He has was prime minister in his own right from 2009 through early 2011. He was born in Riyadh to an Iraqi mother and graduated from Georgetown University. He managed his father's business interests in Riyadh until his father's

liquidation

. When his father died he inherited a fortune of some $4.1 billion, which won't do him much good if Hizbullah has him bumped off, too.
and former Prime Minister Fouad Saniora did to form their respective Cabinets.

Addressing the Mustaqbal movement's positions on regional developments, the Loyalty to the Resistance bloc said: "The movement defends the policies of oppression practiced against the Arab people."

"Hizbullah chief Sayyed Hassan Narsallah's cry against the excessive violence against the majority of

Mohammedan

Arab world was not meddling in their internal affairs, but a warning that such developments will negatively affect the region's stability," it continued.

"He sought to avert strife that would have been manipulated by the U.S. and Israel," the bloc added.

Regarding Syrian reports that Mustaqbal bloc MP Jamal al-Jarrah helped fund a terrorist cell involved in the country's recent demonstrations, the Loyalty to the Resistance bloc said: "The Syrian media broadcast a sample of the Mustaqbal movement's suspicious meddling in Syria's internal affairs and its denial of the report has not convinced anyone."

Addressing the movement, it said: "Don't talk about the politics of axes as you were made by them."

Posted by: Fred || 04/15/2011 00:00 || Comments || Link || E-Mail|| [315 views] Top|| File under: Hezbollah
Who's in the News
57
[untagged]
6
Govt of Pakistan
3
Govt of Syria
2
al-Qaeda
2
Taliban
1
Govt of Iran
1
Hamas
1
Hezbollah
1
TTP
Bookmark
E-Mail Me
The Classics
The O Club
Rantburg Store
The Bloids
The Never-ending Story
Thugburg
Gulf War I
The Way We Were
Bio
Merry-Go-Blog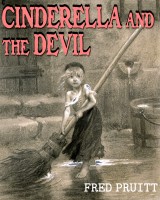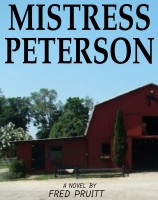 On Sale now!


A multi-volume chronology and reference guide set detailing three years of the Mexican Drug War between 2010 and 2012.

Rantburg.com and borderlandbeat.com correspondent and author Chris Covert presents his first non-fiction work detailing the drug and gang related violence in Mexico.

Chris gives us Mexican press dispatches of drug and gang war violence over three years, presented in a multi volume set intended to chronicle the death, violence and mayhem which has dominated Mexico for six years.
Click here for more information


Meet the Mods
In no particular order...


Steve White
Seafarious
Pappy
lotp
Scooter McGruder
john frum
tu3031
badanov
sherry
ryuge
GolfBravoUSMC
Bright Pebbles
trailing wife
Gloria
Fred
Besoeker
Glenmore
Frank G
3dc
Skidmark
Alaska Paul



Better than the average link...



Rantburg was assembled from recycled algorithms in the United States of America. No trees were destroyed in the production of this weblog. We did hurt some, though. Sorry.
18.210.11.249