Local Police Commander Sentenced to Death
Jawuzjan's local police commander and three others were sentenced to death for kidnapping and killing a driver in Kabul.

Abdul Basit Bakhtiyari, Head of Kabul's 4th district primary court, sentenced the four to death in accordance with Article nine of the anti-kidnapping and human trafficking law.

The sentenced four will reimburse the family for the goods stolen from the victim.

Those convicted of kidnapping deny the charges and say they were forced to confess while being tortured during a NDS interrogation.

The decision is not final and the convicts can appeal.
Posted by: trailing wife || 08/08/2012 00:00 || Comments || Link || E-Mail|| [6460 views] Top|| File under:
Afghan Commerce Minister Wary of Antagonizing Pakistan
Because of Afghanistan's large amount of dry fruit export to Pakistain via the border crossing, Afghanistan should not jeopardize its relationship with Pakistain, according to the Minister of Commerce and Industries, Anwarul Haq Ahadi.

In his speech to Senators, Ahadi stressed that "We [Afghanistan] should take it easy with Pakistain...[and] if we react as Pakistain has, we will have major losses."

Hundreds of Afghan trucks have been stopped on the Pakistini-Afghan border by Pak military for several days and weeks in recent months.

According to the Zalmai Rasool, Afghan Foreign Minister , "Diplomatic efforts to solve the issue have failed. Pakistain promised to form a commission in this regard."

Afghan Chamber of Commerce officials also believe that Pakistain tried to keep Afghan goods longer in transit for higher taxes and transit charges within the country.

Transit controversy between Afghanistan and Pakistain have increased since NATO


...the North Atlantic Treaty Organization. It's headquartered in Belgium. That sez it all....


supply trucks have had issues crossing into Afghanistan.
Posted by: trailing wife || 08/08/2012 00:00 || Comments || Link || E-Mail|| [6459 views] Top|| File under:
Africa North
Tunisian Break-Fast Sparks Unholy Brawl
[An Nahar] An unholy brawl between rival hardline Islamists, some wielding knives, broke out in a Tunisian mosque, after hungry members of one group broke their fast a few minutes early, state media reported on Tuesday.

The bust-up occurred on Monday when followers of a certain Salafist scholar began to eat within the precincts of the Hidaya mosque in Beja, northern Tunisia, shortly before the evening call to prayer, which signals the end of the daily Ramadan fast, the TAP news agency reported.

That stirred the wrath of a group of "jihadists" worshipping at the same mosque, who accused their co-religionists of heresy, and the argument degenerated into a fight involving knives and tear gas, according to witnesses cited by TAP.

Fighting between rival Salafist groups is uncommon in Tunisia, with the ultra-conservative

Mohammedan

s more often clashing with secularists, or Islamists deemed too liberal.

On Sunday, a founding member of Ennahda, the moderate Islamist party that won last year's parliamentary elections, was attacked and injured by a radical Islamist at a conference on religion and tolerance.

He had been defending Youssef Seddik, an intellectual reviled by hardline Islamists.

Posted by: Fred || 08/08/2012 00:00 || Comments || Link || E-Mail|| [6460 views] Top|| File under: Arab Spring
'Egypt Moves To Seal Off Gaza Smuggling Tunnels'
Varoom, varoom, clank, clank, clank.

[Jerusalem Post] Source says heavy equipment brought to Rafah border town, adds campaign "aims at closing all openings between Egypt,

Gazoo

."

Egypt began work to seal off smuggling tunnels into the

Gazoo

Strip on Tuesday, a security source said, amidst an uptick in public discussions by Israeli leaders over Egypt's willingness and capability of policing the increasingly lawless Sinai Peninsula.

The move came two days after

gunnies

rubbed out

16 Egyptian border guards in an attack blamed partly on Paleostinian Islamists.

A

Rooters

news hound

in the border town of Rafah said heavy equipment was brought to the area near the tunnels, which are used to smuggle people to and from

Gazoo

but also food and fuel that are a lifeline for the territory's population.

"The campaign aims at closing all the openings between Egypt and the

Gazoo

Strip that are used in smuggling operations," said the security source.

Foreign Minister Avigdor Liberman said on Tuesday that Egypt has enough forces to deal with terrorism in Sinai, responding to suggestions that Israel will consider any Egyptian request to deploy additional military forces in the Sinai.

"There are enough forces in Sinai, it's now just a matter of making a decision," he said.

The IDF said the perpetrators of Sunday's attack were part of a global jihad terrorist infrastructure operating inside the Sinai that was made up mostly of local Beduin.

During the attack, some 35

gunnies

stormed an Egyptian military base, killing 16

coppers

and soldiers. On Monday, Egypt branded the attackers "infidels" and vowed to launch a crackdown throughout the Sinai.

Until now, Israel has permitted the Egyptians to deploy about seven battalions in the Sinai, although under the peace treaty the peninsula is meant to remain demilitarized.

The conclusion Jerusalem hopes the Egyptians will draw is that they will act more forcefully to stamp out the global jihadi terrorism that is growing there, threatening both Israel and Egypt.

"Perhaps this will be a necessary wake-up call for the Egyptians to take matters in their hands in a more serious way," Defense Minister Ehud Barak told the Knesset Foreign Affairs and Defense Committee on Monday.

The

Hamas, always the voice of sweet reason,

government had condemned the attack as an "awful crime" and promised to help Egypt find the culprits, but also denied

Gazoo

Orcs and similar vermin

were involved.

"We reject using the name of

Gazoo

(in the context of the attack) without investigation and without finding out who is standing behind it," said

Hamas, always the voice of sweet reason,

Deputy Prime Minister Mohammed Awad.

Meanwhile,


...back at the alley, Slats Chumbaloni was staring into a hole that was just .45 inch in diameter and was less than three feet from his face ...


protesters heckled Egyptian Prime Minister Hesham Kandil on Tuesday at the funeral of the 16 soldiers killed. The funeral was disrupted by hecklers who chanted against Egypt's new Islamist leaders, who may yet face a backlash against their plans to relax restrictions on

Gazoo

border crossings.

"The Brotherhood and Hamas are one dirty hand," chanted some of the mourners.

According to Egyptian daily Al-Masry Al-Yom, vandals smashed Kandal's vehicle and pelted him with shoes.
Posted by: trailing wife || 08/08/2012 00:00 || Comments || Link || E-Mail|| [6461 views] Top|| File under:
Europe
Al-Qaeda Suspects Targeted Gibraltar
See here for the story of the arrests only five days ago.

MADRID: Three suspected members of al-Qaeda tossed in the slammer
Maw! They're comin' to get me, Maw!
in Spain were planning to launch an attack from the air on a shopping mall in the British territory of Gibraltar during the Olympics, reports said.

Police found a video in the home of one of the men, Turkish national Cengiz Yalcin, in the Spanish city of La Linea de la Concepcion, which shows him piloting a large, remote-controlled plane, the online edition of El Pais reported.

''At a certain moment, the plane descended and it dropped a package from the air. On the ground, Yalcin celebrated his achievement,'' it said.

Police believe the men were preparing to use the plane to drop explosives on the mall, Spanish public television station TVE and other media said.

Police tossed in the slammer
Maw! They're comin' to get me, Maw!
Yalcin at his home on Thursday, while the other two men, both Chechen, were picked up near the city of Ciudad Real as they travelled by bus to Irun, a Spanish town on the border with

La Belle France

. The authorities found enough explosives in Yalcin's home at the time of his arrest to blow up a bus, the Spanish Interior Minister, Jorge Fernandez Diaz, has said.

A Spanish judge incarcerated
... anything you say can and will be used against you, whether you say it or not...
Yalcin on Friday for ''possession of explosive substances and devices with terrorist aims''. He incarcerated
... anything you say can and will be used against you, whether you say it or not...
the two other men - identified as Eldar Magomedov and Mohamed Ankari Adamov - on Sunday for belonging to a terrorist group and possessing bomb-making material.

The judge based his decisions on information provided by US, French, Russian and Gibraltar authorities, according to Spanish court documents.
Initial Spanish media reports claimed a paragliding instructor in the Campo de Gibraltar gave police evidence suggesting Yalcin had tried to obtain aerial photographs of a ''shopping centre'' in Gibraltar. However,


a person who gets all wrapped up in himself makes a mighty small package...


the released court documents do not mention the images, though they do confirm he was interested in paragliding.

The Gibraltar Chronicle reported the presiding judge said Yalcin had paid for paragliding lessons for two Chechens. The judge said he was satisfied ''beyond mere suspicion'' that Magomedov and Adamov had links to an international terrorist organization.
Posted by: trailing wife || 08/08/2012 00:00 || Comments || Link || E-Mail|| [6460 views] Top|| File under: al-Qaeda in Europe
Insanity: Scandinavians Launch Ship To Break Gaza Blockade
[Jerusalem Post] Swedish and Norwegian backed SV Estelle set to sail from Oslo to

Gazoo

; organizers hoping more ships will join.

Scandinavian activist groups are launching an aid ship destined for

Gazoo

on Tuesday,


They might want to check the rudder and fuel lines one last time before sailing. Also their insurance -- the last lot discovered they weren't able to get any.

hoping to challenge the Israeli blockade and draw international attention to the conflict in a move reminiscent of the 2010 "Freedom Flotilla", organizers said.

"We have the same goal as the previous flotillas, to put an end to the blockade of

Gazoo

by challenging the Israeli navy," said Torstein Dahle, the leader of the Norwegian section of the activist group "Ship to

Gazoo

".

"This time around it will be an easy task for the Israelis to stop us because we will be so few and strictly non-violent," Dahle told

Rooters

at Oslo harbour.

In May 2010, several aid ships trying to run Israel's blockade of the

Gazoo

Strip were halted by Israeli naval commandos, who killed nine pro-Paleostinian Turks aboard one of the vessels.

A second convoy, planned a year later, did not sail after the organizers said they had been sabotaged.

In November 2011, the Israeli navy boarded two yachts in international waters, one Canadian and one Irish, carrying pro-Paleostinian activists and medical supplies and heading for

Gazoo

to challenge the Israeli blockade.

The SV Estelle, a 53-metre vessel backed mainly by Swedish and Norwegian groups, will sail from Oslo on Tuesday, and organizers hope several other ships will join it during its journey before it reaches waters off

Gazoo

in October.

Israel says it blockades seaborne approaches to the

Gazoo

Strip to prevent arms smuggling to the Paleostinians.
Posted by: trailing wife || 08/08/2012 00:00 || Comments || Link || E-Mail|| [6465 views] Top|| File under:
India-Pakistan
Zardari writes letter to Myanmar president
Golly -- a letter! That should do it.

[Dawn]
President Asif Ali Ten Percent Zardari


... husband of the late Benazir Bhutto, who has been singularly lacking in curiosity about who done her in ...


on Tuesday expressed deep concern over the loss of life and property of Rohingya

Mohammedan

s during the ethnic

festivities

in the State of Rakhine, Myanmar.

In a letter addressed to the President of Myanmar, the President called for hastening the process of rehabilitation of Rohingya

Mohammedan

s so that they can return to their homes and lead a safe and secure life.

The President said that the government and the people of Pakistain were saddened to learn about the losses of the

Mohammedan

s and were deeply concerned about their plight.

Underlining the importance of peaceful co-existence of various communities for the strengthening of democracy in Myanmar, the President said that the communal harmony was imperative to reap the fruits of democracy.

He said that only peaceful coexistence of various communities would ensure that the democratic transition was not reversed.

Posted by: Fred || 08/08/2012 00:00 || Comments || Link || E-Mail|| [6460 views] Top|| File under: Govt of Pakistan
Israel-Palestine-Jordan
Israeli Court Allows Gaza Christians to Pray in West Bank, Israel
[An Nahar] An Israeli court on Tuesday backed an Israeli government policy of allowing Christians from the

Gazoo

Strip to pray at Israeli and West Bank holy sites, and denying the enclave's

Moslem

s the same right.

The Supreme Court rejected an appeal lodged by six

Gazoo

Moslem

s and Israeli non-governmental organization Gisha to challenge a ruling of the Beersheba District Court, which refused to intervene against the policy.

The six women were prevented from going to the Al-Aqsa Mosque, Islam's third-holiest site in east Jerusalem, to pray during a

Moslem

festival.

They denounced the policy as discrimination in favor of

Gazoo

's 3,000 Christians and against around 1.6 million

Moslem

s in the coastal enclave.

The Israeli authorities justified on security grounds limitations on access to

Moslem

s holy sites it imposes periodically through quotas, ages or residence conditions.

Posted by: Fred || 08/08/2012 00:00 || Comments || Link || E-Mail|| [6464 views] Top|| File under:
Syria-Lebanon-Iran
Assad Vows to Crush Revolt, Jalili Says Iran Won't Allow Syria Fall
[An Nahar]
Tehran will continue to back Syria under Hereditary President-for-Life Bashir Pencilneck al-Assad


Before going into the family business Pencilneck was an eye doctor...


, which acts as a pillar of an Iranian-led regional alliance, top envoy Saeed Jalili told Assad in Damascus


...The place where Pencilneck hangs his brass hat...


on Tuesday.

"Iran will never allow the resistance axis -- of which Syria is an essential pillar -- to break," said Jalili, a top aide to Iranian supreme leader Ayatollah Ali Khamenei.

"What is happening in Syria is not an internal issue but a conflict between the axis of resistance on the one hand, and the regional and global enemies of this axis on the other," he added.

Iran has accused Turkey and Gulf countries of arming the opposition in Syria, in collusion with the United States and Israel, to overthrow the regime of Tehran's key ally, Assad.

Jalili was previously cited by Iran's Al-Alam television station as saying "the crisis in Syria must be solved internally, through national dialogue, and not through the intervention of external forces."

He added: "The Syrian people are hostile to any plan supported by the Zionists and the U.S."

In the same meeting, Assad said he was determined to crush the 17-month rebellion against his regime and cleanse the country of "terrorists," according to state news agency SANA.

"The Syrian people and their government are determined to purge the country of

bully boyz

and to fight terrorism without respite," Assad told Jalili.

Assad said his country "is able to defeat foreign plans targeting the resistance axis and Syria's role in it.

Posted by: Fred || 08/08/2012 00:00 || Comments || Link || E-Mail|| [6461 views] Top|| File under: Govt of Syria
Families of Abducted Pilgrims Warn Turks Could Become their 'Guests'
[An Nahar] The families of 11 Lebanese pilgrims kidnapped in Syria threatened on Tuesday that Turkish citizens would become "guests" in

Leb

if Ankara does not make serious efforts to set the abductees free.

Sheikh Abbas Zgheib, who has been tasked by the Higher Islamic Shiite Council to follow up the case, told several TV stations that Lebanese authorities hadn't done enough to guarantee the release of the kidnapped pilgrims.

"We hope that we reach the solution that everyone is after," he said.

But he warned that "the families will do what is necessary" after saying that Turkey and Qatar should pressure the abductors to "end the tragedy."

"If the issue isn't resolved soon, the Turks will be our guests," he said in a thinly veiled threat that Turkish nationals could be kidnapped.

Posted by: Fred || 08/08/2012 00:00 || Comments || Link || E-Mail|| [6461 views] Top|| File under:
Lebanon Won't Attend Tehran Meeting on Syria
[An Nahar]

Leb

has informed Iran that it will not take part in an upcoming meeting on the Syrian conflict that Tehran is hosting, a Lebanese diplomatic official said on Tuesday.

"The Lebanese foreign ministry has informed the Iranian authorities that

Leb

will not attend Thursday's meeting in Tehran, because it has never participated in any international meetings on Syria, in line with its policy of self-disassociation," the official told Agence

La Belle France

Presse on condition of anonymity.

Iran called for a ministerial meeting among states that have taken a "realistic and principled stand" on the Syrian crisis, Tehran said on Monday, adding representatives from 10 countries were expected to attend.

Posted by: Fred || 08/08/2012 00:00 || Comments || Link || E-Mail|| [6460 views] Top|| File under: Govt of Iran
Annan Won't Send Representative to Iran meeting on Syria
[An Nahar] Outgoing U.N.-Arab League


...an organization of Arabic-speaking states with 22 member countries and four observers. The League tries to achieve Arab consensus on issues, which usually leaves them doing nothing but a bit of grimacing and mustache cursing...


envoy Kofi Annan

...Ghanaian diplomat who served as the seventh and so far the worst Secretary-General of the UN. Annan and the UN were the co-recipients of the 2001 Nobel Peace Prize for something or other that probably sounded good at the time. In December 2004, reports surfaced that Kofi's son Kojo received payments from the Swiss company Cotecna, which had won a lucrative contract under the UN Oil-for-Food Program. Kofi Annan called for an investigation to look into the allegations, which stirred up the expected cesspool but couldn't seem to come up with enough evidence to indict Kofi himself, or even Kojo...
will not send a representative to a meeting on the Syria conflict to be hosted by Iran on Thursday, a U.N.

front man

said.

Iran has called a ministerial meeting of states that have taken a "realistic and principled stand" on the Syrian crisis. Iran, a key ally of Syria's Hereditary President-for-Life Bashir Pencilneck al-Assad


Trampler of Homs...


, has said it expects representatives from 10 countries to attend.

"Neither Kofi Annan nor anyone from his office will attend the talks on Syria in Tehran," a U.N.

front man

, Farhan Haq, told

news hound

s. Haq did not give a reason for the decision.

Annan, who announced last week that he is quitting as Syria envoy because of the lack of international support for his peace plan, went to Iran as part of his mission and had wanted the Iranian government involved in talks on ending the 17-month-old civil war.

Posted by: Fred || 08/08/2012 00:00 || Comments || Link || E-Mail|| [6460 views] Top|| File under: Govt of Syria
Turkey Rejects Iranian 'Threats' on Syria
[An Nahar] Turkey on Tuesday rejected remarks by a top Iranian defense official that Ankara would be the country next affected by the conflict in Syria and that it was a U.S. stooge.

"We strongly condemn the groundless accusations and extremely inappropriate threats against our country delivered by some Iranian officials, including those by Iranian chief of staff Hassan Firouzabadi," the foreign ministry said in a statement.

Firouzabadi had accused Turkey, along with other neighboring countries, of helping "the belligerent objectives of the

Great Satan™

, The United States."

"If they accept this method though, they should realize that after Syria it will be the turn of Turkey and other countries," he said in a statement posted Monday on the Sepahnews, the official Guards website.

Posted by: Fred || 08/08/2012 00:00 || Comments || Link || E-Mail|| [6458 views] Top|| File under: Govt of Iran
Who's in the News
29
[untagged]
4
Govt of Syria
3
Taliban
3
Govt of Pakistan
2
Boko Haram
2
Govt of Iran
1
TTP
1
al-Qaeda in Pakistan
1
al-Qaeda in Europe
1
al-Qaeda
1
Arab Spring
Bookmark
E-Mail Me
The Classics
The O Club
Rantburg Store
The Bloids
The Never-ending Story
Thugburg
Gulf War I
The Way We Were
Bio
Merry-Go-Blog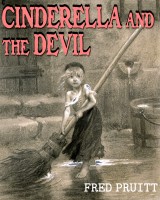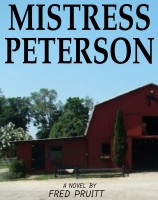 On Sale now!


A multi-volume chronology and reference guide set detailing three years of the Mexican Drug War between 2010 and 2012.

Rantburg.com and borderlandbeat.com correspondent and author Chris Covert presents his first non-fiction work detailing the drug and gang related violence in Mexico.

Chris gives us Mexican press dispatches of drug and gang war violence over three years, presented in a multi volume set intended to chronicle the death, violence and mayhem which has dominated Mexico for six years.
Click here for more information


Meet the Mods
In no particular order...


Steve White
Seafarious
Pappy
lotp
Scooter McGruder
john frum
tu3031
badanov
sherry
ryuge
GolfBravoUSMC
Bright Pebbles
trailing wife
Gloria
Fred
Besoeker
Glenmore
Frank G
3dc
Skidmark
Alaska Paul



Better than the average link...



Rantburg was assembled from recycled algorithms in the United States of America. No trees were destroyed in the production of this weblog. We did hurt some, though. Sorry.
18.207.250.137

Help keep the Burg running! Paypal: