Africa North
Interview: Salafi Leader Offers To Help Fight Extremism
What a generous man, to be sure.

[Ma'an] Salafis are ready to help Egyptian authorities fight terrorism by raising youth awareness, a leading Salafi intellectual in Gaza said Tuesday.

Iyad al-Shami told Ma'an that Salafis were not involved in Sunday's attack on a Sinai police station in which 16 Egyptian officers were killed. He condemned the attack and called for its perpetrators to be punished.

He said Salafis were ready to help Egypt in its fight against terrorism by educating the youth against extremism. The main goal of the brazen raid was to destabilize Egyptian relations with Palestinians, al-Shami added.

Salafism preaches a moderate approach and forbids killing, al-Shami said, but some Salafis who lack education in the faith have adopted perverted beliefs which accept killing and theft.

"These are not Salafis," al-Shami said.

Salafi groups emerged in Palestine in the 1980s, spread in mosques by preachers who had studied in the Gulf, but their reach has been limited and most chose Hamas or Islamic Jihad over Salafist groups.

They fall into two groups -- the dawa Salafis who spread their beliefs through teaching, and the jihadis, mostly based in Gaza, who use force to defend and spread their faith, including Tawhid wa Jihad, Ansar al-Sunna, Jaysh al-Ummah, and Jund Ansarullah.

The shift of the Hamas movement from resistance to politics at a time when al-Qaida was declaring war on "infidels" prompted some Salafis in Palestine to turn from dawa to jihad. The armed clashes between Hamas and Fatah in 2006 brought more recruits to jihadi Salafism.

Gradually, the jihadi Salafis formed armed groups in Gaza that have claimed responsibility for attacks against Israel as well as attacks against coffee shops, Internet cafes, women's hairdressers and Christian organizations.

These attacks were largely ignored at the height of the fighting between Hamas and Fatah but Hamas has cracked down on militant Salafists since it took control of Gaza in 2007.

In 2009, Hamas raided a mosque and killed 28 people after a Salafi imam declared an Islamic emirate in Gaza.
Posted by: trailing wife || 08/10/2012 00:00 || Comments || Link || E-Mail|| [285 views] Top|| File under:
Egyptian Capital Hit By Rash Of Blackouts
A massive blackout hit many parts of the Egyptian capital on Thursday, briefly halting traffic on much of its crowded subway and delaying the start of trading on the stock exchange.
 
Egypt has been beset by frequent power outages across the country since the hot summer months began. The blackouts, together with water cuts, have enraged Egyptians, sending many to the streets to protest.
Posted by: trailing wife || 08/10/2012 00:00 || Comments || Link || E-Mail|| [274 views] Top|| File under:
Egypt demands hand over of 3 Hamas terrorists
Paleostinian paper al Quds claims Izz al-Din al-Qassam members wanted in connection with logistical assistance provided to Sinai Islamists; arrest not directly linked to Rafah attack

Egypt stepping up pressure on

Hamas, always the voice of sweet reason,

-- Paleostinian newspaper al Quds quoted a

security bigshot

as saying Thursday that Egyptian intelligence services have demanded that Hamas hand over three senior members of its military wing, Izz al-Din al-Qassam.
 
According to the official, Hamas has agreed, but the three members have refused to surrender to authorities in fear of being tortured.

The three

bully boyz

are Ayman Nufal, Raad al-Attar and Muhammad abu Smala. The official stressed that the request, which was transmitted to Hamas prime minister in

Gazoo

Ismail Haniyeh


...became Prime Minister after the legislative elections of 2006 which Hamas won. President Mahmoud Abbas dismissed Haniyeh from office on 14 June 2007 at the height of the Fatah-Hamas festivities, but Haniyeh did not acknowledge the decree and continues as the PM of Gazoo while Abbas maintains a separate PM in the West Bank...


, is not linked to their direct involvement in Sunday's Rafah attack, but rather to the possibility that the three were involved in logistics assistance provided to arms smuggling and Islamist groups active in Sinai.
 
Nufal was the commander of Izz al-Din al-Qassam in the central

Gazoo

Strip. In 2008, he was placed in durance vile
Maw! They're comin' to get me, Maw!
in Sinai by Egyptian security forces and accused of planning terror attacks. The Hamas terrorist served time in Egyptian prison, but escaped during the country's revolution and managed to return to

Gazoo

through a smuggling tunnel.
 
Al-Attar and Abu Smala are senior member of Hamas' military wing in Rafah. Al- Attar is regarded as one of the

criminal mastermind

s behind Gilad Shalit's kidnapping.
 
Paleostinian security officials have claimed in the past that al-Attar is also responsible for dispatching a terrorist cell that fired Katyusha rockets from the Sinai Peninsula toward the southern city of Eilat in 2010.
 
Earier on Thursday, Egypt's state TV reported that Egyptian police clashed with

gunnies

in northern Sinai's main town al-Arish, while army forces launched the second day of crackdown against Islamist terrorists.


Gazoo

official: Egypt didn't demand

Hamas, always the voice of sweet reason,

beturbanned goon

s' extradition

Senior Hamas official Salah Bardawil has denied a report
No, no! Certainly not!
claiming that Egypt has demanded the extradition of three leaders of the organization's military wing. The report was featured in the Al-Quds newspaper. 
 
Bardawil said that there has been no evidence to connect the

Gazoo

Strip and the terror attack that killed 16 in Sinai, and stressed that Egypt made no such demands of Hamas.

Posted by: trailing wife || 08/10/2012 00:00 || Comments || Link || E-Mail|| [339 views] Top|| File under:
Arabia
S. Arabia: We'll intercept any IAF aircraft en route to Iran
US officials transmit message from Riyadh saying any Israeli aircraft crossing its airspace en route to Iran will be shot down. Israeli officials claim Saudi threat is yet another American attempt to foil strike


That second sentence is very interesting. Even more so that the unnamed Israeli officials felt it necessary to be said for reporters.

More obstacles? Soddy Arabia


...a kingdom taking up the bulk of the Arabian peninsula. Its primary economic activity involves exporting oil and soaking Islamic rubes on the annual hajj pilgrimage. The country supports a large number of princes in whatcha might call princely splendor. When the oil runs out the rest of the world is going to kick sand in their national face...


has informed Israel that it would intercept any Air Force aircraft crossing its airspace en route to Iran, Yedioth Ahronoth reported on Thursday.
 
The explicit message was transmitted via the United States, during talks with

B.O. regime

officials in Jerusalem.  
 
Senior Israeli officials have claimed that the Americans are leveraging the Saudi threat in an attempt to dissuade Israel from launching a unilateral offensive on Iran's nuclear facilities. Some sources estimate that Saudi Arabia, which is equipped with American-made fighter jets, would have allowed Israel to cross its airspace if the latter would have coordinated its military operation with the White House.
 
Meanwhile,


...back at the laboratory the fumes had dispersed, to reveal an ominous sight...


The New York Times


...which still proudly displays Walter Duranty's Pulitzer prize...


has claimed that Israel will prefer to use a direct route that passes over Jordan and Iraq. Foreign commentators have estimated that the Jordanians will turn a blind eye, yet others have said that Amman might consider the act a breach of its peace accord with Israel. Two other possible routes are over Turkey and Syria, or a longer route along the Red Sea.
 
Last week, Yedioth Ahronoth reported that the US would only be prepared to carry out a strike against Iran in 18 month, when a "critical threshold" was crossed, and was resolutely against an Israeli strike.
 
Regional Cooperation
While Washington is trying to stall any military attack against Iran, The New York Times reported on Wednesday that the United States was pushing its Gulf allies to set up a regional missile defense system aimed at protecting strategic areas including military bases and infrastructure from an Iranian attack.
 
US Secretary of State
Hillary Clinton
... sometimes described as The Heroine of Tuzla and at other times as Mrs. Bill, never as Another Elihu Root ...
told representatives from Bahrain, Kuwait, Oman, Qatar, Saudi Arabia and the United Arab Emirates that the more can be done "to defend the gulf through cooperation on ballistic missile defense.
 
"Sometimes to defend one nation effectively you might need a radar system in a neighboring nation," she said, adding, "But it's the cooperation -- it's what they call 'interoperability' -- that we now need to really roll up our sleeves and get to work on."
 
The report stated that unlike the regional missile defense system in Europe, "the Persian Gulf effort is mostly behind the scenes -- and on a country-by-country basis -- with billions of dollars in arms sales negotiated bilaterally between the United States and nations in the region."
 
Therefore, America's challenge will be to convince the Gulf countries to "set aside their rivalries and share early warning radar data, and then integrate the capabilities of their unilateral missile interceptor systems to extend defenses over the entire region."
Posted by: trailing wife || 08/10/2012 00:00 || Comments || Link || E-Mail|| [480 views] Top|| File under:
Europe
French Intelligence Watched Merah For Years
Toulouse


...lies on the banks of the River Garonne, half-way between the Atlantic Ocean and the Mediterranean Sea. The Toulouse metropolitan area is the fourth-largest in La Belle France...


killer had been under surveillance since late 2009; security services deemed his behavior 'worrying'

French security services had watched Toulouse shooter Mohamed Merah since the end of 2009 and judged his behavior "worrying" in late 2011, according to declassified documents.
 
As part of a probe into his killings,

La Belle France

's DCRI domestic intelligence agency has released documents relating to the al-Qaeda-inspired Islamist who killed seven people in March.'
 
French intelligence has been criticized since it emerged that it was known Merah had travelled to Pakistain and Afghanistan before he went on his killing spree.
 
Both Merah and his older brother Abdelkader had been under surveillance by the DCRI since 2009, according to the documents, in particular after the two travelled in 2010 to Egypt, where Merah went to learn Arabic.
 
Identified in 2010 as a "new recruit" in radical Islamist circles in Toulouse, Merah was questioned by the DCRI late last year after a trip to Pakistain.
 
In a document written in December, the service warned of Merah's "worrying behavior" and said he was a "privileged target" for further surveillance.
 
Merah

rubbed out

three Jewish schoolchildren, a rabbi and three paratroopers before being killed himself on March 22 following a 32-hour police siege of his flat in the southern city of Toulouse.
 
Lawyers for families of the victims have said the documents declassified so far are insufficient to know the truth and are calling for DGSE foreign spy agency files to also be released.
Posted by: trailing wife || 08/10/2012 00:00 || Comments || Link || E-Mail|| [337 views] Top|| File under:
Calls made between Burgas, Lebanon before blast
[Ynet] While probe into Bulgaria terror attack not making headway, Israeli official tells New York Times


...which still proudly displays Walter Duranty's Pulitzer prize...


intelligence services intercepted large volume of phone calls between resort city,

Leb

in days leading to

kaboom

. German official: EU needs more concrete evidence

In the two months leading to the terror attack in Bulgaria, Israel's intelligence services intercepted many phone calls between Burgas and

Leb

, an Israeli official was quoted as saying to the New York Times on Thursday.
 
The official further noted that the volume of phone calls increased significantly three days prior to the airport bombing that killed five Israelis.
 
Jerusalem has thus far held off on releasing information on counterintelligence work tying Iran and Hezbollah to the

suicide kaboom

at the resort city. "We know the sources in

Leb

," the official told the New York Time, adding that they did not have information on the identity of those acting in Bulgaria. "They shouldn't know that we know the numbers in

Leb

," he said.
 
The probe into the terror attack has been progressing slowly, as the Bulgarians have yet to identify the terrorist killed in the blast or his accomplices. Local

Sherlocks

have been cautious to point the finger at Hezbollah, which is not considered a terrorist organization in the European Union


...the successor to the Holy Roman Empire, only without the Hapsburgs and the nifty uniforms and the dancing...


A German official told the newspaper that the EU is looking for more concrete evidence than the volume of calls before taking steps against Hezbollah. There is still "some skepticism that it was Hezbollah as an organization itself, and not, for instance, Iran using individuals with some Hezbollah affiliation," he said.
 
According to the report, the terror attack probe is yet another testimony to the cat-and-mouse games between Israel and Iran in the international arena.
 
"After the blast in Bulgaria, both Iran and Hezbollah denied involvement almost as quickly as Prime Minister Benjamin Netanyahu of Israel pointed the finger at them. American and Bulgarian officials backed the assessment off the record, but would not say so openly. There has been little hard evidence presented to show how or by whom the plots were coordinated," it said.
Posted by: trailing wife || 08/10/2012 00:00 || Comments || Link || E-Mail|| [403 views] Top|| File under: Hezbollah
Home Front: WoT
US: Iran Not On The Verge Of Becoming Nuclear
The US has announced that there has been no change in the intelligence assessment according to which Iran is not on the verge of becoming nuclear and that there is still time for diplomacy.
 
A senior US official said that contrary to reports in Israel, Washington maintains the view that Iran is not on the verge of obtaining nuclear capabilities.
Posted by: trailing wife || 08/10/2012 00:00 || Comments || Link || E-Mail|| [448 views] Top|| File under:
India-Pakistan
Pakistan court summons PM to appear over contempt
ISLAMABAD: Pakistan's top court summoned the new prime minister to appear later this month to face possible contempt charges, the clearest sign yet it could dismiss a second premier in a showdown over corruption cases.

The Supreme Court — which disqualified and convicted Prime Minister Yousuf Raza Gilani over the issue — summoned his successor Raja Pervez Ashraf on Aug. 27 for ignoring a request to ask Swiss authorities to reopen cases against the president.
It is the latest episode in a two-and-a-half-year saga in which the government has resisted demands to have Asif Ali Zardari investigated, arguing that as head of state he enjoys immunity.

The court had given Ashraf until August 8 to write to Switzerland and last week struck down a new law passed by Parliament that sought to exempt members of the government from contempt trials, clearing the way for legal proceedings against the premier.

Judge Asif Saeed Khosa said Ashraf had been given notice "under (the) contempt of court act 2003, read with article 204 of the constitution to show cause as to why he may not be proceeded (against) in contempt of court by not complying (with the) relevant direction of the court".

"He shall appear in person at the next date of hearing. Hearing adjourned until Aug. 27," Khosa added.

Critics of the judiciary and members of Zardari's main ruling Pakistan People's Party accuse the court of over stepping its reach and waging a personal vendetta against the president. The government had wanted the case adjourned until September.

Attorney general Irfan Qadir said he needed time "to bridge the gap" between the two sides, and "find an amicable solution".

Experts say Ashraf will be asked to explain his position on Aug. 27. If the court is not satisfied, he risks being summoned to be indicted for contempt, precipitating the second contempt trial against a sitting prime minister in just months.
Posted by: Steve White || 08/10/2012 00:00 || Comments || Link || E-Mail|| [257 views] Top|| File under:
PTI To Carry On With March In Waziristan Despite Threats: Imran
[Dawn] Pakistain Tehrik-e-Insaf
...a political party in Pakistan. PTI was founded by former Pakistani cricket captain and philanthropist Imran Khan. The party's slogan is Justice, Humanity and Self Esteem, each of which is open to widely divergent interpretations....
(PTI) chief Imran Khan

... aka Taliban Khan, who is the lightweight's lightweight...
on Thursday showed resilience by saying that his party will carry on with the scheduled protest March into
Wazoo despite death threats from Pak Taliban.

Khan, while showing determination to organise the March in the country's troubled north-west area along with Afghanistan border against the US drone attacks, said that he will never hesitate to render sacrifice of his life for a noble cause.

In statement issued on Thursday, The PTI chief, while commenting on the news that has been published in a section of press about

suicide kaboom

threats from Taliban against him, said that the protest march in Miranshah
... headquarters of al-Qaeda in Pakistain and likely location of Ayman al-Zawahiri. The Haqqani network has established a ministate in centered on the town with courts, tax offices and lots of madrassas...
will be held as per its schedule on September 23 to raise voice for the innocent people of the area who have been targeted in those attacks.

"Life and death is in God's hands......anyone who believes in Allah knows death is eternal and it will come on fixed time," said the PTI chief, adding that he is not concerned over authenticity of the statements from Taliban.

He said the rally will highlight the plight of the innocent females, children and elderly people who have become prey of ruthless contention.

"For me it will be an honour if I die for the sack of these innocent people who are being killed in drone attacks," said Khan.

Commenting on the statement of calling him liberal, Khan said, "Allah knows the reality and what is in my heart."
Posted by: trailing wife || 08/10/2012 00:00 || Comments || Link || E-Mail|| [279 views] Top|| File under:
Malik Sees Conspiracy Behind Issuing 250 Visas
[Dawn] ISLAMABAD / SUKKUR: Taking notice of large-scale migration of Hindu families to India because of security concerns, the government has decided to beef up security for religious minorities.

Talking to

news hound

s after an Iftar here on Thursday, Interior Minister Rehman Malik


Pak politician, Interior Minister under the Gilani government. Malik is a former Federal Investigation Agency (FIA) intelligence officer who rose to head the FIA during Benazir Bhutto's second tenure. Malik was tossed from his FIA job in 1998 after documenting the breath-taking corruption of the Sharif family. By unhappy coincidence Nawaz Sharif became PM at just that moment and Malik moved to London one step ahead of the button men. He had to give up the interior ministry job because he held dual Brit citizenship.


said visas had been issued to 250 Hindu families under a conspiracy without checking facts.

He was answering a question about migration of 60 Hindu families to India from Sindh and Balochistan



...the Pak province bordering Kandahar and Uruzgun provinces in Afghanistan and Sistan Baluchistan in Iran. Its native Baloch propulation is being displaced by Pashtuns and Punjabis and they aren't happy about it...


after complaining that their shops were looted, houses raided and women forced to convert to Islam.

Feeling insecure

Seven families consisting of 90 men,

women and kiddies

belonging to the Hindu community of Jacobabad left for India on Wednesday night, citing lack of safety and security in Sindh.

About six months ago, 52 Hindu families from the same area had migrated to India by buses.

The seven families belonging to Thull, Bakhsha Pur and Jacobabad left by Jaffar Express.

They were seen off by relatives and a large number of people of the community at the Jacobabad railway station. After reaching Lahore, they planned to enter India at the Wagah border. There were emotional scenes as elders with tearful eyes said goodbye to them.

Talking to

news hound

s, Amesh Kumar of Bakhsha Pur said they were businessmen but had been compelled to leave their motherland because of harassment, lawlessness, lootings and kidnapping of girls. He said he had wished to live and die in Sindh but he and other people of his community had decided to leave forever because there was no security of their children.

The Hindu General Punchayat's chief Babu Mahesh Kumar Lakhani said lawlessness had compelled members of his community to migrate. He said Hindu girls were being kidnapped and people were facing excesses but nobody cared about them.

He alleged that elected representatives belonging to the minorities were not bothered about their problems.

Babu Mahesh said Sindh was the land of love and affection and nobody wanted to leave it, but the members of his community had been forced to take the decision because of difficult conditions, especially insecurity.

He said some people had made their lives hell but the government was not taking action. He said more families would migrate if security was not provided to the community.

Social activist Burj Lal said those going to India included youths who wanted to take the ashes of their deceased relatives to the Ganges.

He said many families had migrated to India from Jacobabad by road.

However,


there's more than one way to stuff a chicken...


Jacobabad SSP Muhammad Younus Chandio claimed that complete security was being provided to the community in the district.

He said the families were not migrating but they were going to India to perform religious rites and they would return soon.

"I think I'll go on a pilgrimage."
"How long will you be away?"
"Um, the rest of my life?"

Khalid Hasnain adds from Lahore: The interior minister said the government had stopped the Hindus of Jacobabad from leaving for India.

They would be allowed to leave after complete verification. "The Indian High Commission should say why it had issued visas to them."

"Pakistain is our homeland and at the moment we are going to India for visiting our sacred places. But if I find the situation in India better than in Pakistain I will prefer to settle there and others also think the same way," a man who had arrived from Quetta on Thursday told Dawn at Lahore railway station. He was among seven people who had come with heavy luggage.The visibly tense garment trader said most of the Hindu families in Quetta, Jacobabad and some remote areas of Sindh were scared after their relatives had been kidnapped for ransom or looted in various incidents.

"The situation is worsening but the government is not taking any step to protect Hindus."

He said he and others had been given a one-month visa by the Indian High Commission to visit Amritsar, Dehli and some other cities. "But if we find a good atmosphere there we will try to settle there," he said.

Another 257 members of the community arrived in Lahore by trains and buses.

They are staying at the Sikh community's Gurdawara Dera Sahib and Singh Sanghiani temples and in various hotels near the station.

Ganesh Das, a pilgrim, said he would never think of leaving Pakistain. "I am just going to visit our religious places," he added.

Several other people staying at the gurdawara, including Rahul Badami, Vanesh, Alooman, Automal, Kamal and Pooja, also said they were going to visit religious places and would return to Pakistain after one month.

Meanwhile,


...back at the wine tasting, Vince was about to start tasting his third quart...


the Evacuee Trust Property Board has made special arrangements for the pilgrims at Gurdawara Dera Sahib.

ETPB Deputy Secretary (Shrines) Azhar Sulehri said the pilgrims had no plan to leave Pakistain permanently.

He said the Indian High Commission had issued visas to 257 Hindus who were going via Wagah border on Friday.
Posted by: trailing wife || 08/10/2012 00:00 || Comments || Link || E-Mail|| [288 views] Top|| File under:
Israel-Palestine-Jordan
Hamas terror chief wanted by Egypt for Sunday's attack was involved in Shalit kidnapping
Raed Attar, who heads

Gazoo

's Qasam Brigades, is one of trio accused by Cairo of 'indirect role' in assault that killed 16 Egyptian troops and smashed into Israel at Kerem Shalom crosing

Egypt's General Intelligence has demanded the extradition from

Gazoo

of three senior members of

Hamas, always the voice of sweet reason,

's armed wing Izz A-Din Al-Qassam Brigades for their involvement in a terrorist attack near the Kerem Shalom border crossing on Sunday, a Paleostinian daily reported Thursday. A Hamas

front man

denied the report.

One of the three

desperados

, Raed Attar, is the commander of the Qassam brigades in

Gazoo

. Attar was involved in the kidnapping of Israeli soldier Gilad Shalit from inside the Israeli border, also near the Kerem Shalom crossing, in June 2006, according to Hebrew media reports on the Shalit affair.

Israeli officials said the

gunnies

who carried out Sunday's attack -- killing 16 Egyptian security officers, commandeering an APV and smashing across the border into Israel before their vehicle was blown up by the IAF -- were also aiming to kidnap a soldier or soldiers. In initial comments to the media after the

gunnies

were thwarted Sunday night, the IDF

front man

specified that no soldiers had been kidnapped.

Al-Quds reported that the request to extradite the trio was sent to Hamas Prime Minister Ismail Haniyeh


...became Prime Minister after the legislative elections of 2006 which Hamas won. President Mahmoud Abbas dismissed Haniyeh from office on 14 June 2007 at the height of the Fatah-Hamas festivities, but Haniyeh did not acknowledge the decree and continues as the PM of Gazoo while Abbas maintains a separate PM in the West Bank...


through Mahmoud A-Zahar, a Hamas official in

Gazoo

. An unnamed security source told the daily that the three men are not suspected of perpetrating the attack, but of providing "indirect logistical support" to an

thug

group in Sinai that carried it out.

The source would not give Al-Quds the names of the three men, but security sources in Ramallah told the daily that they are Raed Attar, Ayman Nofal, and Muhammad Abu-Shamalah, all of whom are well-known tunnel smugglers in

Gazoo

. The daily reported that Hamas agreed to hand over the men to the Egyptians, but they refused to go voluntarily, citing a fear of being tortured by the Egyptians. The men did agree to be questioned by the Egyptian intelligence inside the

Gazoo

Strip.

Attar, the commander of the Qassam Brigades in

Gazoo

, was reportedly involved in the cross-border infiltration, via tunnels, in which two IDF soldiers were killed and Shalit was grabbed and dragged away into

Gazoo

, where he was held hostage for five years until last October.

Hamas denied involvement in Sunday's terrorist attack, erected a symbolic mourning tent for the 16 Egyptians, and vowed to assist the Egyptian authorities in their investigation.

Meanwhile,


...back at the barn, Bossy had come up with a new idea...


Abdul Dayem Abu-Midin, a Paleostinian philanthropist from

Gazoo

, on Thursday pledged $10,000 to every family of the Egyptian victims. He told the Hamas-affiliated Paleostinian Information Center that his donation stems from "the love of a Paleostinian citizen to a sister-nation."

Posted by: trailing wife || 08/10/2012 00:38 || Comments || Link || E-Mail|| [358 views] Top|| File under: Hamas
Hamas, Fatah Squabble In Aftermath Of Sinai Attack
[Jerusalem Post] Fatah official says attack is a "natural extension" to what is going on in

Gazoo

," accuses

Hamas, always the voice of sweet reason,

of encouraging "jihadi" groups.

Hamas on Tuesday accused its rivals in Fatah of exploiting the Sinai terror attack to incite the Egyptians against the Islamist movement and the residents of the

Gazoo

Strip.

The allegation came after two prominent Fatah officials in the West Bank held Hamas responsible for Sunday night's attack in which unidentified

beturbanned goons

killed 16 Egyptian border guards.

Hamas has denied any link to the attack, which has strained relations between the movement and Egyptian authorities.

One of the Fatah officials, Jamal Nazzal, was quoted as saying that Hamas has territorial ambitions in Sinai, while a second one, Ahmed Assaf, said the attack was a "natural extension to what is going on in the

Gazoo

Strip."

Assaf said Hamas's violent takeover of the

Gazoo

Strip five years ago has brought much damage to the Paleostinians "and today we are seeing that it is beginning to affect Egypt."

He also accused Hamas of encouraging "jihadi" groups in the

Gazoo

Strip to carry out crimes like the one perpetrated against the border guards earlier this week.

Assaf highlighted Hamas's use of the underground tunnels along the border with Egypt not only for smuggling goods, fuel, drugs and people, but also in order to enrich some of its leaders.

Adel Abdel Rahman, a political analyst affiliated with Fatah, claimed that the

beturbanned goons

who carried out the attack came from the

Gazoo

Strip and Sinai.

He said the underground tunnels were being used to smuggle

beturbanned goons

into Egypt.

Rahman also urged the Egyptians to hold Hamas and other

myrmidon

groups in the

Gazoo

Strip fully responsible for the terror attacks and attempts to undermine Egyptian

illusory sovereignty

.

Hamas

front man

Fawzi Barhoum condemned the allegations as "irresponsible and immoral." He said Fatah was using the attack to incite the Egyptians against Hamas and the residents of the

Gazoo

Strip, in order to maintain the blockade.
Posted by: trailing wife || 08/10/2012 00:00 || Comments || Link || E-Mail|| [273 views] Top|| File under:
Forensics report giving clues to identity of Sinai attackers
The initial forensic report on the bodies of the Rafah checkpoint attackers suggests that the perpetrators were wearing military uniforms made in Nablus, Palestine.

Five bodies were 99 percent burned from an explosion, while a sixth had gunshots throughout his body. They were all men in their thirties with reportedly Arab features. Their DNA was taken to be matched against that of criminals currently wanted by Egytian police.

Israel handed over four bodies to Egypt on Monday, saying its forces killed them after they seized an armored truck from the Egyptian side and attempted to cross the border.
Posted by: Pappy || 08/10/2012 00:00 || Comments || Link || E-Mail|| [284 views] Top|| File under:
IDF Plans Supply Depots Protected Against Missiles
[Jerusalem Post] Underground supply depots will be protected in the event of a major missile bombardment on military bases.

The IDF plans to build underground supply depots that will be protected in the event of a major missile bombardment on military bases throughout the country.

Led by OC IDF Technology and Logistics Directorate Maj.-Gen. Kobi Barak, the program -- which the General Staff has budgeted -- will lead to the construction of three integrated, centralized and advanced supply depots in northern, southern and central Israel.

Under the current format, the IDF maintains a fuel depot, a separate food supply center, a base for spare parts and additional bases that supply ammunition.

"These new bases will have all of the supplies under a single roof," a senior officer from the Technology and Logistics Directorate said. "It will make the process of supplying units more effective and will be done with advanced technology and automated systems."

Since the bases will become prime targets for Syria, Hezbollah, Iran and

Hamas, always the voice of sweet reason,

, the IDF is planning to fortify them with significant defenses and to eventually protect them with Iron Dome counter- rocket batteries. Part of the supply depots will be buried underground to prevent it from being damaged in any future missile onslaught.

In addition to supplying units, the Technology and Logistics Directorate is also responsible for opening supply lines to units operating behind enemy lines and ensuring the flow of supplies -- fuel, food, ammunition and spare parts -- for the duration of what could be an extended conflict.

Last year, The Jerusalem Post revealed that the IDF was dispersing spare parts and ammunition throughout central and southern Israel to protect them against missile fire in a future war, expected to primarily affect the ability to receive supplies in the North.

In addition, the IDF has also dispersed kits in undisclosed locations throughout the Golan Heights and the Galilee so that they will be close to the northern front in the event of a war and at the same time provide protection from potential missile fire, expected to be directed at IDF bases.

The IDF is now also planning to lease civilian warehouses where it can store nonsensitive equipment -- such as dry foods and uniforms -- and protect them from future missile attacks.

"The enemy knows where IDF bases are located but will not know which civilian warehouses we are storing supplies in," the officer explained.

Under the Ground Forces Command's operational doctrine, infantry, armored and artillery units are expected to take with them enough supplies to support operations inside enemy territory for a limited number of days. Afterward, they are expected to open supply lines, which will be used to resupply them throughout a war.
Posted by: trailing wife || 08/10/2012 00:00 || Comments || Link || E-Mail|| [269 views] Top|| File under:
Israel Oks Egypt Attack Helicopters In Sinai
[Jerusalem Post] Approval necessary due to limits on weaponry in area dictated by Camp David accords; Barak requested to allow helicopters.

The security cabinet on Thursday approved a request from Defense Minister Ehud Barak to allow Egypt to deploy five attack helicopters in Sinai.

The approval was necessary because under the Camp David Accords there are strict limits on the type of weaponry that can be brought into the peninsula.

The approval came a day after the Egyptian army used air power against

Death Eaters

in the region.

Barak said Egypt was acting "to an extent and with a determination that I cannot previously recall."

"Whether this ends with [its] regained control of Sinai and allows us not to worry as much as we have in the past few months, this I do not know," he told Israel Radio.

Meanwhile,


...back at the sandwich shop, Caroline was experimenting with ingredients of increasing volatility...




gunnies

fired shots at a

cop shoppe

in El- Arish, the main administrative center of North Sinai, on Thursday, as an Egyptian military offensive there entered its second day.

Hundreds of troops in armored cars drove out of the town to hunt Islamists blamed for killing 16 Egyptian border guards on Sunday, the biggest spike in violence that has been growing steadily since last year's overthrow of president Hosni Mubarak


...The former President-for-Life of Egypt, dumped by popular demand in early 2011...


The gunfire in El-Arish, the nerve center of the government's otherwise shaky control of the North Sinai region, showed how difficult it will be for Egypt to impose order. It followed attacks on checkpoints in the town on Wednesday.

Israel has welcomed Egypt's offensive while continuing to express worries about the deteriorating situation in Sinai, home to anti-Israel

gunnies

, Beduin tribes angered by neglect by Cairo, gun-runners, drug smugglers and al-Qaeda sympathizers.

The unidentified

gunnies

in El-Arish fled before police could respond, a security source said, denying a report by state television


... and if you can't believe state television who can you believe?


that police had fought back.

Hundreds of troops and dozens of military vehicles had reached the town, security sources said, part of an offensive not seen since the 1973 Yom Kippur War.

Dozens of armored vehicles, some equipped with machine guns, could then be seen driving out of El- Arish toward the settlement of Sheikh Zuwaid that military aircraft attacked on Wednesday. The troops saluted passersby and flashed victory signs, or filmed their departure with video cameras.

Egypt's President Mohamed Morsy on Wednesday fired the region's governor and country's intelligence chief in response to public anger over Sunday's attack.

No one has

grabbed credit

for the assault, in which the assailants seized two armored vehicles to storm the Kerem Shalom border crossing with Israel. One made it through before the attackers were killed by Israeli fire.

Israel says Islamists based in Sinai and Paleostinian hardliners in neighboring

Gazoo

pose a growing threat to its border. Paleostinians use illegal tunnels to smuggle in guns and travel across to join those on the Egyptian side.

Israel has also been wary of Morsy's ideological affinity with

Hamas, always the voice of sweet reason,

, the Islamist group ruling

Gazoo

, fearing he would take a softer position on Paleostinian terrorism than Mubarak.

Morsy has brushed aside accusations that his politics would make it difficult for him to take a strong stance against groups sworn to destroy Israel.

His response to Sunday's attack, which happened during the evening iftar meal that breaks the daytime fast during Ramadan, is underpinned by public anger over the deaths of the border guards.

In Egypt, there is wide respect for rank-and-file soldiers who are often poorly paid conscripts working in isolated places far from their families.

Comments suggesting outgoing intelligence chief Mourad Mwafi had been aware of a threat but took no action fueled that anger -- despite suggestions he had been used as a scapegoat.

"... We never imagined that a

Moslem

would kill his

Moslem

brother at iftar," Egypt's state news agency MENA quoted Mwafi as telling his Turkish counterpart.

Morsy's powers, are in any case, hemmed in by the army, which retains a strong role in setting security policy.

Residents in El-Arish, meanwhile, welcomed the security sweep, seeing it as an opportunity to curb criminality among Beduin tribes, including those in Sheikh Zuwaid, who make their living smuggling goods and people through a network of more than 1,000 tunnels into

Gazoo

.

"We want the army to return to the border," 45- year-old shopkeeper Hassan Mohamed said. "The tunnels have destroyed the lives of people in El-Arish. We want them to hit the Beduin hard."
Posted by: trailing wife || 08/10/2012 00:00 || Comments || Link || E-Mail|| [569 views] Top|| File under:
'Hamas fostering terror, damaging ties with Egypt'
[Jerusalem Post] Former PA security chief Dahlan says

Gazoo

"not under siege", residents "not lacking anything."



Hamas, always the voice of sweet reason,

has created the proper environment for the emergence of new terror groups in the

Gazoo

Strip, Muhammad Dahlan, a former Paleostinian security commander, said Thursday.

Dahlan, who founded and headed the Paleostinian Authority's Preventive Security Force in

Gazoo

between 1994 and 2000, also accused Hamas of harboring the terrorist groups and using their members to kill Fatah activists in the Strip.

Dahlan's allegations came after Sunday night's attack in Sinai in which unidentified

gunnies

killed 16 Egyptian border guards.

PA and Fatah officials have seized the opportunity to hold their rivals in Hamas responsible for the attack, which is believed to have been carried out by

Moslem

fundamentalists from Sinai and the

Gazoo

Strip.

Hamas has strongly denied
No, no! Certainly not!
any connection to the attack, insisting that the

gunnies

did not come from the

Gazoo

Strip.

Dahlan, who was expelled from Fatah last year following a dispute with PA President the ineffectual Mahmoud Abbas


... a graduate of the prestigious unaccredited Patrice Lumumba University in Moscow with a doctorate in Holocaust Denial...


and his sons, also criticized Egyptian President Mohamed Morsy for hosting Hamas Prime Minister Ismail Haniyeh


...became Prime Minister after the legislative elections of 2006 which Hamas won. President Mahmoud Abbas dismissed Haniyeh from office on 14 June 2007 at the height of the Fatah-Hamas festivities, but Haniyeh did not acknowledge the decree and continues as the PM of Gazoo while Abbas maintains a separate PM in the West Bank...


in the presidential palace in Cairo last week.

Dahlan said that Haniyeh was being ungrateful to the Egyptians who honored him by treating him as a head of state.

"Instead of expressing their gratitude, Hamas and Haniyeh are working to damage Egyptian interests in Sinai," Dahlan said in an interview with an Egyptian TV station.

Dahlan said that the tunnels under the border between the

Gazoo

Strip and Egypt were a source of income for Hamas leaders who have no interest in closing them down.

The Paleostinian residents of the

Gazoo

Strip do not benefit from the tunnels, Dahlan added. He called on the Egyptians to hold Hamas and its leaders, and not the entire Paleostinian people, fully responsible for harboring terrorist groups in the

Gazoo

Strip and threatening Egypt's national security.

Dahlan said that the

Gazoo

Strip was not under siege and its residents were not lacking anything. "Hamas is laying siege to the

Gazoo

Strip," he charged.

Dahlan said that a pro-Hamas Sudanese minister who visited

Gazoo

recently told him that he wished that Sudan had as much basic goods as the Strip.

Also on Thursday, Hamas claimed that the Egyptian authorities have determined that the

gunnies

who killed the 16 border guards did not come from the

Gazoo

Strip.

Salah Bardaweel, a senior Hamas official, said the Egyptian security forces' investigation has also shown that the

gunnies

were not Paleostinians and were not affiliated with Hamas.

Bardaweel claimed that supporters of ousted Egyptian president Hosni Mubarak


...The former President-for-Life of Egypt, dumped by popular demand in early 2011...


have been trying to implicate Hamas and the

Gazoo

Strip to embarrass Morsy and the

Moslem Brüderbund

.

The Hamas official said that his government would be prepared to shut down all the tunnels if the Egyptians agree to permanently open the Rafah border crossing between Sinai and the southern

Gazoo

Strip.

Taher a-Nunu,

front man

for the Hamas government, also appealed on Thursday to Cairo to keep the Rafah terminal open. He suggested that the border crossing be turned into a trade terminal so that it could replace the tunnels.

A-Nunu said that the Sinai terrorist attack was designed to sabotage relations between Egypt and the Paleostinians.
Posted by: trailing wife || 08/10/2012 00:00 || Comments || Link || E-Mail|| [694 views] Top|| File under:
Olde Tyme Religion
New Pew Study Finds Diverse Beliefs In Muslim World
[Dawn] WASHINGTON: The global

Moslem

community of 1.6 billion people agree on the core principles of their faith, but differ widely in religiosity and religious tolerance, according to a poll published Thursday.

"

Moslem

s are unified by core beliefs and in core practices" like faith in a single God, believe in the Prophet Mohammed (

(PTUI!)

) and fasting during Ramadan, but "there are differences, sometimes widely" in religious interpretation, James Bell, the principal author of the new Pew Research Center study, told AFP.

The report, which Bell said was "unprecedented" in scope, was conducted in over 80 languages in 39 countries that account for 67 per cent of the world's

Moslem

population.

Researchers interviewed around 38,000 people in 2008-2009 and 2011-2012 as part of a larger project on changes in global religions.

Between 85 and 100 per cent of

Moslem

s believe in God and revere the Prophet Mohammed (

(PTUI!)

) , the survey said.

Eight of ten people interviewed in sub-Saharan Africa as well as South and Southeast Asia say religion is "very important."

But only six in ten agreed in sample countries of the Middle East and North Africa, and only one in two agreed in former Soviet countries like Russia and some Central Asian republics.

In the Middle East and North Africa,

Moslem

s aged 35 and over are more religious than their younger counterparts.

The opposite is true of religiosity in Russia.

In 39 countries surveyed, men are more likely than women to pray at a mosque, which Bell explained "is likely to do with social culture about how women publicly observe their worship."

Still, "in most countries surveyed... women are about as likely as men to read (or listen to readings from) the Koran on a daily basis," the report said.

A median figure of 63 per cent of

Moslem

s in surveyed countries believe there is only one way to interpret Islam.

Only 37 per cent of American

Moslem

s agreed with that statement.


That strikes me as important, whether they actually believe something so drastically different the the folks in the Olde Countrie, or whether they consider it important to be thought tolerant by the questioner.

In countries where Sunnis and Shias live side by side in large numbers, such as

Leb

and Iraq, believers are more likely to accept the other sect.

Conversely, in predominantly Sunni Pakistain, 41 per cent of

Moslem

s believe Shias are not true

Moslem

s.

A quarter of everyone surveyed "identify themselves neither as Sunni nor Shia but as 'just a

Moslem

.'"


Why d'you suppose that is?

Nine out of ten

Moslem

s interviewed were born into the religion.

Conversion rates are highest in former communist countries, with seven percent of all converts in Russia. Many of the converts were raised in atheism.

"When it comes to conversion ... it is not playing a large role in expanding or growing the number of

Moslem

s around the world," said Bell.

Pew plans to publish another survey soon on

Moslem

s' social and political attitudes.
Posted by: trailing wife || 08/10/2012 00:00 || Comments || Link || E-Mail|| [381 views] Top|| File under:
Science & Technology
Another Computer Virus Found In Middle East
[Ynet]. A new cyber surveillance virus has been found in the Middle East that can spy on financial transactions, email and social networking activity, according to a leading computer security firm, Kaspersky Lab.
 
Dubbed Gauss, the virus may also be capable of attacking critical infrastructure and was built in the same laboratories as Stuxnet, the computer worm widely believed to have been used by the United States and Israel to attack Iran's nuclear program, Kaspersky Lab said on Thursday.

This article starring:
Gauss
Posted by: trailing wife || 08/10/2012 00:00 || Comments || Link || E-Mail|| [269 views] Top|| File under:
White House: We Have Eyes Inside Iran's Nuclear Facilities
White House spokesman Jay Carney sought to reassure Israel on Friday when he said in a press briefing that the U.S. has real-time information on the Iranian nuclear program.

"We have 'eyes' inside the nuclear facilities and we will know in real time when and if Iran decides to cross the threshold and develop nuclear weapons," Carney said, according to a report by Channel 10 News.

Carney's remarks were made in response to recent assessments in Israel, especially those of Defense Minister Ehud Barak, according to which the Americans understand that the Iranian threat is becoming an increased concern.

"The president remains committed to preventing Iran from obtaining nuclear weapons," he was quoted as having said.

"We are leading an international move to enforce the sanctions, which even the president of Iran has called the most severe sanctions ever imposed on a country," Carney continued. "Hardly a week goes by in which we do not worsen the sanctions."

He reiterated that Israel and the U.S. are coordinated on the Iranian nuclear issue, saying, "We share Israel's concerns. That's why we are directing this concentrated and unprecedented effort to cause the regime in Tehran to change its behavior."

A report in Ha'aretz on Thursday, citing American officials, said that a new U.S. report indicates that Iran has made a great deal of progress in its nuclear program in recent months.
Posted by: tipper || 08/10/2012 19:29 || Comments || Link || E-Mail|| [405 views] Top|| File under:
Russia Perplexed at Iran's Lawsuit Over S-300
The Russian daily Kommersant reported today that the Russian government has threatened Iran to withdraw its support of the country's nuclear program because of a $4-billion lawsuit filed by Iran against Rosoboronexport, Russia's state military export company, for suspending its contract to supply Iran with S-300 air defense systems.

Kommersant quoted an unnamed senior official as saying that if Iran did not remove the lawsuit, it "will have to deal with the nuclear issue on the international stage alone." The paper also said that the Kremlin has considered Iran "ungrateful" for Russia's consistent support to Tehran's nuclear program.


And who would know more about ingratitude than the Russians?


Russia began to supply Iran with S-300 missile air defense complexes in 2007, but in 2010, Russian President Dmitry Medvedev signed a decree implementing a UN Security Council resolution, which banned the sale of advanced weapons systems to Iran.
Posted by: tipper || 08/10/2012 16:04 || Comments || Link || E-Mail|| [383 views] Top|| File under:
Palestinian Aid Convoy Arrives In Damascus
[Ma'an] A convey of aid from the Paleostinian Authority has arrived in Paleostinian refugee camps in Damascus


...Capital of the last remaining Baathist regime in the world...


, the PA ambassador to Syria said Thursday.

Mahmoud al-Khalidi told Ma'an that 17 trucks of medicine, wheat and food staples were welcomed by representatives of 15 Paleostinian factions, scouts, the local UNRWA director and Ali Mustafa, the director of the Arab Paleostinian refugees commission.

A committee of Paleostinian faction has been formed to distribute the aid, working in coordination with refugee committees and UNRWA.

The situation in Paleostinian refugee camps is calm at the moment, al-Khalidi said. "We should understand that Paleostinians are not targeted in Syria because of their nationality," he added.

An official donations drive netted around $650,000 worth of food and medical aid from Paleostinian companies, businessmen, and individuals during the charitable month of Ramadan.

A one percent cut of salaries from the Paleostinian Authority's cash-strapped public sector went toward the convoy.

Paleostinians have largely stayed out of the war in Syria between
Hereditary President-for-Life Bashir Pencilneck al-Assad


Oppressor of the Syrians and the Lebs...


's security forces and rebels trying to topple the government. Leaders have sought to avoid commenting on the situation and embroiling their exiles.

"We are not a part of this conflict," said Mohammad Shtayyeh, head of the aid campaign.

Around 400 Paleostinians have been killed in Syria so far, mostly by snipers, Shtayyeh said. Anti-Assad activists and sympathetic Western and Arab governments say about 20,000 people have been killed since the revolt began 18 months ago.

Paleostinians in

Gazoo

and the West Bank staged several rallies in past months against Assad's regime, and some mosque preachers have prayed for his removal in Friday sermons.
Posted by: trailing wife || 08/10/2012 00:00 || Comments || Link || E-Mail|| [282 views] Top|| File under: Palestinian Authority
Interview: Revolt Against Assad Draws Briton To Syria
[Ma'an] Motivated by his mother's tales of atrocities in her homeland three decades ago, British student Mohammad Qadi Riha said he set off from London to Syria to join the armed resistance against
Hereditary President-for-Life Bashir Pencilneck al-Assad


Oppressor of the Syrians and the Lebs...


He said he convinced his mother, a survivor of the 1982 Hama massacre, that he was going only to film footage on behalf of British media. Rebels, with whom he said he spent six weeks, gave him rudimentary combat training as soon as he arrived in May and took him on their missions.


Details of our brave lad heroically filming from behind while carrying a real pistol available at the link.

Thousands of Syrians expatriates have been helping the rebellion, mostly by contributing money, activism on the Internet, hosting refugees, or going to border areas in Jordan,

Leb

and Turkey to offer expertise, such as doctors who help the

maimed

, according to opposition sources.

There are no figures on foreigners who joined the rebels on the inside, but Syrian authorities say fighters have come from North Africa, Yemen, Gulf states and Afghanistan.

Qadi Riha said he plans to spend some time with his family in London before going back for a third "tour of duty".
Posted by: trailing wife || 08/10/2012 00:00 || Comments || Link || E-Mail|| [274 views] Top|| File under:
Who's in the News
44
[untagged]
2
Hamas
1
Hezbollah
1
Palestinian Authority
1
Taliban
1
Thai Insurgency
1
TTP
Bookmark
E-Mail Me
The Classics
The O Club
Rantburg Store
The Bloids
The Never-ending Story
Thugburg
Gulf War I
The Way We Were
Bio
Merry-Go-Blog
Hair Through the Ages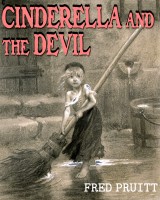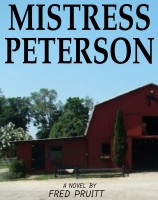 On Sale now!


A multi-volume chronology and reference guide set detailing three years of the Mexican Drug War between 2010 and 2012.

Rantburg.com and borderlandbeat.com correspondent and author Chris Covert presents his first non-fiction work detailing the drug and gang related violence in Mexico.

Chris gives us Mexican press dispatches of drug and gang war violence over three years, presented in a multi volume set intended to chronicle the death, violence and mayhem which has dominated Mexico for six years.
Click here for more information


Meet the Mods
In no particular order...


Steve White
Seafarious
Pappy
lotp
Scooter McGruder
john frum
tu3031
badanov
sherry
ryuge
GolfBravoUSMC
Bright Pebbles
trailing wife
Gloria
Fred
Besoeker
Glenmore
Frank G
3dc
Skidmark
Alaska Paul



Better than the average link...



Rantburg was assembled from recycled algorithms in the United States of America. No trees were destroyed in the production of this weblog. We did hurt some, though. Sorry.
34.200.222.93