Morsi's anti-terror ploy to root out pro-US influence in Cairo, cut Israel from Sinai
Israel willingly acceded to Cairo's request for permission to deploy fighter planes and armored troop carriers in Sinai, which was ruled a demilitarized buffer zone under their 1979 peace treaty. It shared an interest in President Mohamed Morsi's counter-terror offensive against lawless Islamist bands.

But when sensational reports started coming in from Cairo about non-existent Egyptian victories in which an improbable "60 gunmen killed," they realized the "offensive" was largely bogus.

According to debkafile's intelligence sources, Washington and Jerusalem strongly suspect that they should be worried about what the Muslim Brotherhood president is really up, especially after the sweep he conducted Wednesday, Aug. 8 of pro-Western military officers and other moves.



Morsi's highhanded actions, especially in the case of Gen. Mowafi, are seen in Washington and Jerusalem as the first steps in the Brotherhood's takeover of the Egyptian army.

Until then, President Morsi and the Muslim Brotherhood's leadership were deemed two separate and competing power bases in Cairo, with the president ready to defy the Brotherhood by leaning on the supreme military council for support. This perception broke down in the aftermath of the terrorist raid of Aug. 5 in which 17 Egyptian troops were murdered at their Mansoura base in northern Sinai. By his subsequent actions, Morsi put paid to the impression, which was supported by many high-ranking members of Israel's security community, that the Egyptian president of two months had chosen an independent path and was ready to break ranks with the Brotherhood.

Wednesday, Aug. 8, with considerable fanfare, Morsi sacked key military officials in an apparent purge of those responsible for the Sinai debacle. Chief of intelligence Gen. Mourad Mowafi was sent into retirement and Maj. Gen. Mohamed Shahata given an interim appointment in his stead. The same bulletin announced that the head of the Supreme Military Council and defense minister, Field Marshal Tantawi, had fired the head of the military police, Maj. Gen. Hamdy Badeen.

Our sources disclose that Tantawi had no part in this or any other military dismissals, although they were his prerogative. Morsi quite simply seized the moment to appropriate the top military command's authority for the first time by taking upon himself the firing and hiring of military officers.

The president furthermore sacked the head of the Republican Guard, the division responsible for safeguarding the president and members of his regime and replaced him with an officer loyal to the Muslim Brotherhood, Maj. Gen. Hamed Zaky.

Morsi's highhanded actions, especially in the case of Gen. Mowafi, are seen in Washington and Jerusalem as the first steps in the Brotherhood's takeover of the Egyptian army. Mowafi had to go because he stood in the way of Muslim Brotherhood objectives. It was he who raised the alarm for months about an impending terrorist attack on the Egyptian-Gaza-Israel border junction and urged the deployment of attack helicopters for preemptive missile attacks on their networks.
Posted by: tipper || 08/11/2012 06:22 || Comments || Link || E-Mail|| [6457 views] Top|| File under:
Egypt Frees Canadian, 2 Japanese No Longer Thought To Be Linked To Sinai Attack
The Egyptian media reported that the prosecution in El-Arish has released a Canadian and two Japanese nationals who were set to sit in solemn silence in a dull, dark dock, in a pestilential prison with a life-long lock
Youse'll never take me alive coppers!... [BANG!]... Ow!... I quit!
earlier this week for suspected involvement in the terror attack that killed 16 Egyptian border guards in Sinai on Sunday.
 
According to the reports, the three were freed when it became evident they weren't linked to the attack.

Posted by: trailing wife || 08/11/2012 00:00 || Comments || Link || E-Mail|| [6457 views] Top|| File under:
German Intelligence Fears Salafists Re-Base In Egypt
Germany's intelligence service fears that members of a radical Salafist group, banned in the country since June, could establish a new, dangerous German Salafist colony in Egypt, the German daily Die Welt cited security experts as saying.

In Germany, radical Islamist groups are kept under surveillance relatively easily, but the situation abroad is far more complex, a member of the intelligence service told the daily in an article to be published in its Saturday edition.

Germany banned the Millatu Ibrahim Salafist group in June in a crackdown on radical Islamists suspected of plotting against the state. Interior Minister Hans-Peter Friedrich said they worked against the constitutional order.

The intelligence service agent told Die Welt the Islamists might use Egypt only as a transit point, and from there join training camps and take part in armed conflicts elsewhere - or even return to Germany.

A

front man

for the intelligence agency declined to comment on the report.
Posted by: trailing wife || 08/11/2012 00:00 || Comments || Link || E-Mail|| [6457 views] Top|| File under:
Arabia
FM: Al-Qaeda must renounce violence to engage in dialogue
[Yemen Post] Yemen's Foreign Minister Abu Bakr Al-Qirbi has affirmed that al-Qaeda will not be engaged in any dialogue but after it renounces violence.

In an interview with the Kuwaiti Alsyasya Newspaper, he asserted that the Yemeni government has no negotiations with al-Qaeda, pointing out that the government follows up the case of the Saudi diplomat, Abdullah Al-Khalidi.

He cited that Yemen needs urgent aids and international support in this critical transitional stage, pointing out that the Yemeni army could dislodge al-Qaeda

Death Eaters

from Abyan
...a governorate of Yemen. The region was a base to the Aden-Abyan Islamic Army terrorist group until it dropped the name and joined al-Qaeda. Its capital is Zinjibar. In March 2011, al-Qaeda in the Arabian Peninsula declared the governate an Islamic Emirate after seizing control of the region. The New York Times fastidiously reported that those in control, while Islamic hard boyz, are not in fact al-Qaeda, but something else that looks, tastes, smells, and acts the same. Yemeni government forces launched an effort to re-establish control of the region when President-for-Life Saleh was tossed and the carnage continues...
and only some elements are still hidden.

Yemen is preparing to hold an inclusive dialogue conference in next October for which all factions were called to participate.

He indicated that all Yemeni factions expressed its acceptance to participate in the national dialogue conference except the former president Ali Salem Al-Beedh.

He admitted that US drones are used in attacking al-Qaeda strongholds when the Yemeni army fails to reach them, stressing that al-Qaeda

Death Eaters

will not achieve any success in Yemen.

"They only shed blood in Iraq, Pakistain and Somali, and achieve no victories in these states" he added.

Meanwhile,


...back at the desert island, Bert was realizing to his horror that he'd had only one bottle for one message, and he'd forgotten to include a return address...


Al-Qirbi stressed that the recent visit of President Abdurabu Mansour Hadi


...the second and possibly the last president of Yemen, successor to former President-for-Life Ali Abdullah Saleh...


to Qatar aimed at strengthening mutual relations and increasing cooperation between Yemen and Qatar.

He revealed that Hadi will visit the United States in the last quarter of the current year.

Meanwhile,


...back at the desert island, Bert was realizing to his horror that he'd had only one bottle for one message, and he'd forgotten to include a return address...


he cited that he conveyed several letters to Iran in which Iran was demanded to end its interventions in Yemen's affairs.


Posted by: Fred || 08/11/2012 00:00 || Comments || Link || E-Mail|| [6457 views] Top|| File under: al-Qaeda in Arabia
Down Under
Australian Court Reinstates Terror Conviction
Australia's High Court reinstated a terrorism conviction Friday against a former Australian airline worker who published on the Internet a do-it-yourself book on how to wage holy war against non-

Moslem

s.

The five judges unanimously overturned a lower court's 2-1 majority decision that had quashed Sydney resident Belal Sadallah Khazaal's conviction for producing a book knowing it was connected with assisting in a terrorist act. There was no evidence that it had resulted in a terrorist attack.
Posted by: trailing wife || 08/11/2012 00:00 || Comments || Link || E-Mail|| [6457 views] Top|| File under:
Home Front: WoT
AWOL soldier sentenced to life in prison for planning bomb attack on Fort Hood troops
Naser Jason Abdo sat alone in court with his hands shackled and a white cloth secured over his mouth and neck. The soldier who went AWOL and plotted to kill other troops outside a Texas Army post remained defiant Friday as he was sentenced to life in prison, not asking for mercy and vowing to never end what he considers his holy war.

"I will continue until the day the dead are called to account for their deeds," Abdo said in a low, gravelly voice through the cloth mask.

A federal judge sentenced Abdo, 22, to two life terms plus additional time. The federal prison system offers no chance of parole. He was convicted of planning what he claimed would have been a massive attack on a Texas restaurant filled with troops from Fort Hood.

Abdo referred to Maj. Nidal Hasan _ the Army psychiatrist soon to be tried in a deadly shooting rampage at that Army post _ as "my brother." He said he lived in Hasan's shadow despite "efforts to outdo him."

Abdo became a Muslim at age 17.

Outside court, prosecutor Mark Frazier said Abdo had come close to carrying out the attack. U.S. Attorney Robert Pitman compared the plot to recent mass shootings at a movie theatre near Denver and a Sikh temple in suburban Milwaukee.

"In the wake of the tragic events in Colorado and Wisconsin, this is yet another reminder that there are those among us who would use or plan to use violence to advance their twisted agenda," Pitman said.

Arguing for a life sentence, Frazier had said Abdo still presented a threat. The young Muslim's mouth was covered in court, Frazier said, because he had earlier spat his own blood at agents believing he was infected with HIV. That belief turned out to be wrong.

"He felt it was his duty to take lives, even after incarceration," Frazier told the court.

This article starring:
Naser Jason Abdo
Posted by: tipper || 08/11/2012 07:18 || Comments || Link || E-Mail|| [6460 views] Top|| File under:
US mosques unite for Syria 'day of solidarity'
FALLS CHURCH, Virginia, Aug 10, 2012 Agence France Presse: Mosques and Islamic centers across the United States came together Friday to condemn Syria's brutal crackdown on dissent and raise funds for the Widows Ammunition Fund civilians trapped in the conflict.

With the holy month of Ramadan heading toward its final week, imams used Friday prayers to denounce Syrian President Bashar Assad as a tyrant and to encourage American Muslims to speak out against ongoing atrocities.

"What is going on in Syria is unbelievable," Imam Shaker Elsayed told more than 300 noon-hour worshippers at the Dar Al-Hijra mosque in Falls Church, Virginia, a multi-ethnic suburb of Washington. "It reminds me of Pol Pot. It reminds me of Adolf Hitler. It reminds me of the most despicable characters in the history of mankind... We have to take a stand. This movie in Syria, we've seen it before."


"We" have to take a stand, do we? How many of your sons are volunteering for the U.S. Army?

Spearheading the Day of Solidarity with the Syrian People was the Council on American-Islamic Relations (CAIR) and 12 other Muslim and Syrian-American organizations. The United States is home to an estimated 2.6 million Muslims, according to an estimate in 2010 by the Pew Forum on Religion and Public Life.

Mohammed Ghanem, director of government relations for the Syrian American Council, one of the groups behind Friday's day of solidarity, was unable to specify the number of mosques and Islamic centers participating.

"But it's on quite a large scale," he told AFP, after the sponsoring organizations — which include the biggest Muslim organizations in the United States — "got in touch with their base and urged them to take part."

Exiting Friday prayers, many worshippers at Dar Al-Hijra slipped folded $1 and $5 bills into three padlocked wooden boxes marked "Syria" to be passed on to relief organizations to help buy ammo helping civilians in the midst of the fighting.
"I feel very bad for them," one worshipper, Ned Hadid, told AFP after making his contribution. "They're really suffering."

Asked whether the United States was doing as much as it could to end the bloodshed, he replied: "We could do more, that's for sure. We have a lot of issues at hand, but we can do more to stop an aggressive regime."

"I think the regime there (in Syria) is a criminal regime," said another worshipper, Anthony, who attended prayers with his son and grandson but preferred not to give his last name.

"The White House is being silent and nobody is speaking on behalf of the people of Syria," added Anthony, whose family hails from Tunisia, starting point in 2011 of the Arab Spring uprisings. "That's not right... To me, this is a humanitarian crisis."
Posted by: Steve White || 08/11/2012 00:00 || Comments || Link || E-Mail|| [6457 views] Top|| File under:
AWOL Soldier Plotting Fort Hood Attack Sentenced To Life
A soldier convicted of amassing bomb-making materials and plotting an attack on a restaurant popular with soldiers in Fort Hood, Texas, was sentenced to life in prison on Friday.


This is the rat bastard who claimed HIV and was deliberately spitting blood on his guards. They ended up muzzling him and chaining him to the floor during the trial. Click on his name for Rantburg's archive on the man.

Army Pfc. Naser Jason Abdo was AWOL from Fort Campbell, Ky., when he was tossed in the calaboose
Drop the gat, Rocky, or you're a dead 'un!
with bomb-making materials on July 27, 2011, at America's Best Value Inn and Suites in Killeen, Texas, near Fort Hood.

In May, a jury found him guilty on six federal charges: attempting to use a weapon of mass destruction, attempted murder of  U.S. officers or employees and four counts of possessing a weapon in furtherance of a federal crime of violence.
Posted by: trailing wife || 08/11/2012 00:00 || Comments || Link || E-Mail|| [6458 views] Top|| File under:
'Fresh Prince' DVDs popular in Guantanamo
GUANTANAMO BAY, Cuba, Aug. 9 (UPI) -- A librarian at the U.S. base in Guantanamo Bay, Cuba, said demand for "Harry Potter" books has dwindled as "The Fresh Prince of Bel-Air" surges in popularity.

The Defense Department civilian contractor, who gave his name only as Milton, said there has been an overall drop in demand for library items from the 168 remaining detainees at the base -- many of whom are marking their 11th year of detention -- with a particular drop in popularity for J.K. Rowling's "Harry Potter series," the Miami Herald reported Thursday.

However, Milton said there has been an upsurge in requests for DVDs of "The Fresh Prince of Bel-Air," a 1990s sitcom starring Will Smith.

"I just ordered all six seasons," the librarian said. He did not give any explanation for the popularity of the series other than to say many detainees use library materials to help build their English skills.
Posted by: AU Auric || 08/11/2012 00:00 || Comments || Link || E-Mail|| [6458 views] Top|| File under:
India-Pakistan
PTI shrugs off Taliban threat; to go ahead with march
[Dawn] Brushing aside a reported threat by the Taliban to kill its chief Imran Khan

... aka Taliban Khan, who ain't the brightest knife in the national drawer...
, the Pakistain Tehrik-e-Insaaf announced on Thursday that it was determined to go ahead with its planned peace march to Miranshah
... headquarters of al-Qaeda in Pakistain and likely location of Ayman al-Zawahiri. The Haqqani network has established a ministate in centered on the town with courts, tax offices and lots of madrassas...
in North
Wazoo to protest against US drone attacks.

Regardless of the authenticity of the threat, the PTI would go ahead with its planned peace rally, said the cricketer-turned-politician in a statement while commenting on the reports which quoted a TTP

front man

that Mr Khan would be attacked by

jacket wallah

s if he tried to enter the area.

"This rally will demonstrate solidarity with the people of Waziristan whose life has been turned into a living hell by repeated drone attacks," he said.

Referring to the alleged TTP threat, he said: "A man of faith does not fear death."

About the charge of his being a liberal, Mr Khan said: "Only God understands what is in a person's heart and such labels are meaningless.

"It would be an honour to give the ultimate sacrifice of one's life to protest American lack of care for the innocent men,

women and kiddies

of Waziristan who have died in thousands by American drone attacks."

He said this was a march that would project to the world the hardship of the ordinary people of the region who had been caught in a brutal and senseless conflict. "No real or imagined threats would, therefore, diminish the resolve of the party to lead a peace rally to Waziristan," Mr Khan added.

Meanwhile,


...back at the comedy club, Boogie was cracking himself up, but nobody else seemed to be getting the non-stop jokes...


talking to

news hound

s at an Iftar-dinner, Interior Minister Rehman Malik


Pak politician, Interior Minister under the Gilani government. Malik is a former Federal Investigation Agency (FIA) intelligence officer who rose to head the FIA during Benazir Bhutto's second tenure. Malik was tossed from his FIA job in 1998 after documenting the breath-taking corruption of the Sharif family. By unhappy coincidence Nawaz Sharif became PM at just that moment and Malik moved to London one step ahead of the button men. He had to give up the interior ministry job because he held dual Brit citizenship.


said on Thursday that the government would provide security to Imran Khan during his visit to Khyber-Pakhtunkhwa


... formerly NWFP, still Terrorism Central...


He urged the Taliban to join the mainstream and work for the welfare of the country.

In a related development, TTP

front man

Ahsanullah Ahsan has denied The

News Agency that Dare Not be Named

report that his organization would kill Imran Khan if holds the demonstration he has planned for September. But he said the Pak Taliban considered Imran Khan to be an 'infidel' because he described himself as a 'liberal'.

"Taliban leaders will hold a meeting to decide if they will allow Imran Khan to protest against drone attacks in their tribal stronghold," he said. The TTP

front man

also condemned the AP

news hound

for 'misquoting' him.

The AP's Wednesday report had quoted Ahsan as saying "If he (Imran Khan) comes our suicide bombers will target him" and "we will kill him".

Posted by: Fred || 08/11/2012 00:00 || Comments || Link || E-Mail|| [6457 views] Top|| File under: Govt of Pakistan
Zardari forms committee to remove insecurities of Hindus in Sindh
Oboy -- a committee! That'll fix everything!!

[Dawn]
President Asif Ali Ten Percent Zardari


... husband of the late Benazir Bhutto, who has been singularly lacking in curiosity about who done her in ...


on Friday, by taking serious notice of reports of sense of insecurity among Hindu families in Sindh, directed the concerned authorities to allay the community's grievances and to submit a report in that regard.

Spokesperson to the president Senator Farhatullah Babar said the president also constituted a three member parliamentary committee to visit different parts of the province to express solidarity with Hindus on his and government's behalf and to reassure them about their security and well being.

The committee comprises of Senator Hari Ram, MNA Lal Chand and Federal Minister Moula Bakhsh Chandio.

Earlier, some of Hindu pilgrims were stopped after the interior ministry took notice of reports by some media outlets that there was a case of possible migration of various Hindu families from the country fearing persecution and danger to their life and property. the pilgrims were later allowed to cross the border.

Posted by: Fred || 08/11/2012 00:00 || Comments || Link || E-Mail|| [6457 views] Top|| File under: Govt of Pakistan
Pakistan confirms talks with Afghanistan over Taliban prisoners
[Dawn]
Pakistain and Afghanistan are in talks on the release of Afghan prisoners, a Pak foreign ministry official confirmed Friday. A key member of the Taliban, whose 2010 arrest in Pakistain was blamed for sabotaging peace initiatives, is presumed to be one of the prisoners.

Mullah Abdul Ghani Baradar, a powerful Taliban military chief who has been described as the militia's second in command, was tossed in the clink
Maw! They're comin' to get me, Maw!
in the port city of Bloody Karachi


...formerly the capital of Pakistain, now merely its most important port and financial center. It may be the largest city in the world, with a population of 18 million, most of whom hate each other and many of whom are armed and dangerous...


.

The Afghan government and the former UN envoy to Afghanistan said his detention had adversely affected efforts to talk to the

turban

s.

"The issue of prisoners is under discussion between the two countries," foreign ministry

front man

Moazzam Ahmad Khan told

news hound

s when asked to comment on Afghan demands for access to Baradar and for his release.

The

front man

did not name any prisoner or give further details, but when asked, confirmed that Baradar was still in Pak custody.

Baradar is the most important Taliban leader to be captured since the 2001 US-led invasion ousted the Afghan militia from power in Kabul.

He was known as a trusted aide to the Taliban's elusive leader Mullah Mohammad Omar.

Shortly after Baradar's arrest, the Pentagon said two other Taliban officials were tossed in the clink
Maw! They're comin' to get me, Maw!
, also understood to have been captured in Pakistain.

Afghanistan's top peace negotiator Salahuddin Rabbani was due in Islamabad earlier this week to discuss Pakistain's possible role in the reconciliation efforts. Rabbani was most likely to demand Pakistain's help in bringing the Taliban leadership to the negotiating table as well as the release of Taliban leaders like Mullah Abdul Ghani Baradar, who Afghans believe could be very helpful for the reconciliation process.

However,


if you can't say something nice about a person some juicy gossip will go well...


Rabbani -- who took over from his father Burhanuddin Rabbani



... the gentlemanly murdered legitimate president of Afghanistan...


as chairman of the Afghan High Peace Council, delayed his visit due to Pak-Afghan tensions over cross-border shelling.

In March 2010, Kai Eide, the then just retired UN envoy to Afghanistan, said the arrest of key Taliban in Pakistain had stopped a secret channel of communication between the

forces of Evil

and the United Nations


...aka the Oyster Bay Chowder and Marching Society...


.



Afghanistan's Caped President

Hamid Maybe I'll join the Taliban Karzai
... A former Baltimore restaurateur, now 12th and current President of Afghanistan, displacing the legitimate president Rabbani in December 2004. He was installed as the dominant political figure after the removal of the Taliban regime in late 2001 in a vain attempt to put a Pashtun face on the successor state to the Taliban. After the 2004 presidential election, he was declared president regardless of what the actual vote count was. He won a second, even more dubious, five-year-term after the 2009 presidential election. His grip on reality has been slipping steadily since around 2007, probably from heavy drug use...
has repeatedly invited the Taliban to open direct talks with his government and on Pakistain to facilitate an end to the 10-year war.

Posted by: Fred || 08/11/2012 00:00 || Comments || Link || E-Mail|| [6457 views] Top|| File under: Govt of Pakistan
Taliban bringing their war to streets of Karachi
Militants from Swat, South

Wazoo

and Mohmand have organized in Bloody Karachi, threatening and killing ANP leaders and raising funds through extortion and abductions for ransom

Talibs have brought their war to the streets of Bloody Karachi


...formerly the capital of Pakistain, now merely its most important port and financial center. It may be the largest city in the world, with a population of 18 million, most of whom hate each other and many of whom are armed and dangerous...


threatening key leaders of the Pashtun-dominated secular-leaning Awami National Party (ANP) and raising funds through extortions, killing those who refuse to pay.

Leaders of the Tehrik-e-Taliban Pakistain (TTP) have recently threatened to kill Pashtuns from the Mehsud tribe living in

Bloody Karachi

if they do not leave the ANP. The threats came from people linked with Waliur Rehman Mehsud, chief of TTP's South Waziristan chapter, party sources said.



Bloody Karachi

is Pakistain's largest city, and about 5 million of its estimated 18 million residents are Pashtuns from Khyber-Pakhtunkhwa


... formerly NWFP, still Terrorism Central...


, FATA and Balochistan


...the Pak province bordering Kandahar and Uruzgun provinces in Afghanistan and Sistan Baluchistan in Iran. Its native Baloch propulation is being displaced by Pashtuns and Punjabis and they aren't happy about it...


. A large number of Pashtuns migrated to the city after unrest and violence in northern Pakistain since the war on terror began in 2001. After the killing of key Taliban and Al Qaeda leaders in drone attacks and military operations, a number of

snuffies

have also fled to

Bloody Karachi

in recent years, security experts and police officials say.
 
Although there are several

Bloody Karachi

-based

bad boy

outfits associated with Al Qaeda and Taliban consisting mainly of non-Pashtun members,

snuffies

from FATA and Khyber-Pakhtunkhwa have recently been found involved in extortion and seeking protection money from Pashtun traders and transporters, and are believed to have killed a number of rival political figures.

"In the beginning, the

snuffies

from the tribal areas did not get involved in subversive activities. This was in line with a TTP policy to use

Bloody Karachi

only for fundraising and rest and recuperation," said a tribal elder based in Sohrab Goth. "But now they seem to have changed their strategy."

Taking advantage of the ongoing ethnic violence in the city,

snuffies

belonging to TTP's Swat

...a valley and an administrative district in the Khyber Pakhtunkhwa Province of Pakistain, located 99 mi from Islamabad. It is inhabited mostly by Pashto speakers. The place has gone steadily downhill since the days when Babe Ruth was the Sultan of Swat...
chapter killed dozens of elders and political figures of Swat who were travelling to or living in

Bloody Karachi

.

On June 18, Sher Ali Khan, head of the Swat Qaumi Ittehad and chairman of the Pakistain Seamen's Union, was killed in the Frontier Colony area. His relatives blamed his death on Swati

snuffies

hiding in the city. Some of his family members, especially his nephew, former councilor Malik Riaz, were killed by the Taliban when they controlled Swat.



Taking advantage of the ongoing ethnic violence in the city,

snuffies

loyal to Maulana Fazlullah killed dozens of elders and political figures of Swat in

Bloody Karachi

On January 5, Saeed Ahmed Khan, district president of ANP, was killed in an attack on his house in the Metroville area of SITE Town. Belonging to Manja village of Swat's Kabal tehsil, he was an influential political figure in both Swat and

Bloody Karachi

. One of the attackers

rubbed out

by a police constable assigned to Saeed Khan's security was identified as Aminullah, a

runaway

TTP Swat

bad boy

.

"A number of other Swati political and social figures have also been killed in the streets of

Bloody Karachi

by

snuffies

loyal to TTP Swat chief Maulana Fazlullah," said Sher Shah Khan, a parliamentarian elected from Swat.

The

bad boy

group involved in the killings of pro-government elders of Swat in

Bloody Karachi

is mainly led by Ibn-e-Aqeel alias Khog, and Sher Muhammad alias Yaseen. Both are among the most wanted people in Swat. The task of these

liquidation

s was assigned to them two and half years ago by TTP commander Ibn-e-Amin, of the lower Shawar area of Swat. Ibn-e-Amin - among the most dangerous

bad boy

commanders in Swat and linked with Al Qaeda - was killed in a drone attack in Tirah valley of

Khyber Agency

in December 2010.

Another

bad boy

group active in

Bloody Karachi

is loyal to TTP South Waziristan chief Waliur Rehman Mehsud, led in the city by Khan Zaman. In the beginning, they were believed to be involved in extortion from Mehsud

rustics

from South Waziristan who run transport and heavy machinery businesses in

Bloody Karachi

. The sum they asked for ranged from Rs1 million to Rs5 million.

But recently, they have started threatening the people from the Mehsud tribe to leave the ANP. "Most of the party's offices in Sohrab Goth, Mingopir, Kunwari Colony, Pashtunabad and New Sultanabad have been closed down after the threats, and party members belonging to the Mehsud clan have gone underground," a provincial leader of the ANP said. He requested anonymity for security reasons.

Mehsud

rustics

living in

Bloody Karachi

are seen as supporters of the ANP. Two of the party's elected members of Sindh Assembly also belong to the Mehsud tribe. Although the ANP was the main target of terrorism in Khyber-Pakhtunkhwa and FATA and had lost scores of party workers and

politician

s in attacks carried out by TTP because of their opposition to militancy and extremism, their

Bloody Karachi

leaders have never been threatened by Taliban groups before.

The Mohmand
... Named for the Mohmand clan of the Sarban Pahstuns, a truculent, quarrelsome lot. In Pakistain, the Mohmands infest their eponymous Agency, metastasizing as far as the plains of

Beautiful Downtown Peshawar

, Charsadda, and Mardan. Mohmands are also scattered throughout Pakistan in urban areas including Karachi, Lahore, and Quetta. In Afghanistan they are mainly found in Nangarhar and Kunar...
chapter of TTP has also formed a cell in

Bloody Karachi

for collecting protection money from the people belonging to Mohmand Agency. The network was developed by TTP Mohmand chief Omar Khalid and

front man

Ikramullah Mohmand to raise funds, said an elder from the Mohmand agency. Qari Shakeel, deputy to Omar Khalid, calls the traders himself, demanding money, he added. The network, led by TTP commander Yousaf Khan Mian in

Bloody Karachi

, has killed several traders who refused to pay, the elder said. Mohmand

rustics

based in

Bloody Karachi

usually sell timber and construction material.

Talibs are also involved in the July 17 attack on a WHO doctor and a July 20 slaying of a local community activist working with Polio eradication campaign in Sohrab Goth area, police say.



Mehsud

rustics

living in

Bloody Karachi

are seen as supporters of the ANP. Two of the party's elected members of Sindh Assembly belong to the tribe

Mazshar Mashwani, a

bigwig

at the Crime Investigation Department (CID), said Talibs hiding in

Bloody Karachi

had been killing ANP leaders and CID personnel for the last few months. "A group of TTP consisting of 9 or 10

snuffies

has become active in the remits of SITE, Pirabad and Mingophir

cop shoppe

s, and killed several ANP and CID men," he said. The

bad boy

s, he said, were also carrying out fundraising through kidnapping for ransom, extortion and other means. Several CID and Rangers personnel involved in a crackdown against Talibs were killed in Pashtun dominated areas of

Bloody Karachi

in the last few weeks.

Experts and tribal elders say law-enforcement agencies should launch a "selective and surgical" operation in

Bloody Karachi

against

snuffies

who are hiding in the city.

A number of Taliban suspects have been tossed in the slammer
I ain't sayin' nuttin' widdout me mout'piece!
for murder, extortion and abduction in the last three months, according to news reports. They include Nazeerullah Mehsud (July 25), Faisal Mehsud and Khan Mohammad alias Sajid (July 2), Jahangir Khan Akakhel (June 9) and Muhammad Yaseen Mehsud alias Naib-Commander (May 28).

Police have also killed Omar Khitab, a key TTP leader, in a July 27 encounter. Khitab, belonging to South Waziristan, used to collect forced donations from Pashtun traders in

Bloody Karachi

, said Chaudhry Bashir, in charge of Mingophir

cop shoppe

.
Posted by: trailing wife || 08/11/2012 00:00 || Comments || Link || E-Mail|| [6457 views] Top|| File under:
Israel-Palestine-Jordan
'Netanyahu, Barak Mulling Fall Strike On Iran'
Yedioth Ahronoth says PM, defense minister said to be in favor of striking Tehran's nuclear facilities before US elections in November despite IDF's objections

Prime Minister Benjamin Netanyahu and Defense Minister Ehud Barak advocate an attack of Iran's nuclear facilities in the upcoming fall, Yedioth Ahronoth's senior commentators Nahum Barnea and Shimon Shiffer reported Friday.
 
According to Barnea and Shiffer, "Not a single state official or military official or even the president -- supports an Israeli attack in Iran."

The report stated that Netanyahu and Barak believe that setting back Iran's nuclear project is worth the risk -- while defense officials believe the opposite to be true. The report also referred to Netanyahu's certainty that US President Barack Obama
I inhaled. That was the point...
will not stop Iran's nuclear development on time.
 
Barnea and Shiffer referred to the fact that advisors from both the PM's office and the White House are aware of the possibility that an Israeli action just before the elections might cause an embarrassment to Obama's administration and advance his Republican opponent Willard Mitt Romney


...former governor of Massachussetts, currently the presumptive Publican nominee for president. He is the son of the former governor of Michigan, George Romney, who himself ran for president after saving American Motors from failure, though not permanently. Romney's charisma is best defined as soporific, which is probably why he is leading the Publican field. On the plus side, he isn't President B.O...


"In America, many, including government officials, are convinced that the military action that Netanyahu and Barack are promoting is set to cause one thing -- force America into a war with Iran against its will. Israel will need the Americans' help", Barnea and Shiffer wrote.
 
According to Yedioth Ahronoth, Barak admits it is clear that Iran will respond to an attack on its nuclear facilities, also by utilizing Hezbollah.
 
This will result in casualties and fatalities and every day of fighting will cost NIS 1.5 billion (approx. $375 million).
 
Still, the defense minister further argues that Israel "will not be destroyed" and that such an operation will not make Israel hated across the globe. In Barak's opinion, those in the IDF who oppose an attack in Iran are afraid of a commission of inquiry. Barak therefore made it clear that everyone against an attack is free to resign.
Posted by: trailing wife || 08/11/2012 00:00 || Comments || Link || E-Mail|| [6458 views] Top|| File under:
Syria-Lebanon-Iran
U.S. adds Hezbollah to sanctions list over ties to Assad regime
The United States denounced the Lebanese militant group Hezbollah for backing Bashar al-Assad on Friday, and added it to a list of organizations under sanctions for their ties to the Syrian regime. Hezbollah has been providing training, advice and extensive logistical support to the government of Syria, the U.S. Treasury said in a statement announcing the financial penalties.

The Treasury Department's latest actions against Syria will freeze any assets Hezbollah may have under U.S. jurisdiction and prohibit Americans and U.S. companies from dealing with them. Washington already classes Hezbollah a "terrorist organization" and it is under U.S. sanctions, but Friday's move explicitly ties the group to the violence underway in Syria, where Assad is attempting to put down a revolt.

Hezbollah was added to a blacklist associated with an executive order signed by U.S. President Barack Obama in August last year which targeted the government of Syria and its supporters. Those sanctions were designed increase pressure on Damascus as Washington called for the first time for Assad to step down over his military assault on rebelling Syrians opposed to his rule. But 17 months after the start of the uprising the Syrian leader remains in power, and more than 20,000 people have been killed.

Earlier, the United States said it was preparing to announce new sanctions targeting Syrian President Bashar al-Assad's regime and its supporters, a U.S. government official said on Friday. The new measures are expected to target Assad's government as well as possibly Iranian entities that the United States accuse of assisting Assad.

The United States also slapped sanctions Friday on the Syrian state oil company Sytrol for trading with Iran, in bid to starve the regimes in both Tehran and Damascus of much-needed revenue.
Posted by: Pappy || 08/11/2012 00:00 || Comments || Link || E-Mail|| [6458 views] Top|| File under:
Lakhdar Brahimi to Be New U.N. Syria Envoy
[An Nahar] Lakhdar Brahimi, a veteran diplomat and former Algerian foreign minister, is expected to be named as the new U.N.-Arab League


...an organization of Arabic-speaking states with 22 member countries and four observers. The League tries to achieve Arab consensus on issues, which usually leaves them doing nothing but a bit of grimacing and mustache cursing...


envoy to Syria in place of Kofi Annan

...Ghanaian diplomat who served as the seventh and so far the worst Secretary-General of the UN. Annan and the UN were the co-recipients of the 2001 Nobel Peace Prize for something or other that probably sounded good at the time. In December 2004, reports surfaced that Kofi's son Kojo received payments from the Swiss company Cotecna, which had won a lucrative contract under the UN Oil-for-Food Program. Kofi Annan called for an investigation to look into the allegations, which stirred up the expected cesspool but couldn't seem to come up with enough evidence to indict Kofi himself, or even Kojo...
, diplomats said Thursday.


Next in line will be Boutros Boutros Ghali. After that it'll be U Thant...


Negotiations are still going on over the envoy's role and how the United Nations


...an international organization whose stated aims of facilitating interational security involves making sure that nobody with live ammo is offended unless it's a civilized country...


will operate in Syria amid the intensifying civil war. The mandate of the U.N. mission in the country ends on August 20.

An official announcement of the appointment of the 78-year-old Brahimi is expected to be made early next week, diplomats said, speaking on condition of anonymity
... for fear of being murdered...
as talks continue.

"We are certain it will be Brahimi," said one U.N. diplomat.

"He is the choice of the U.N. secretary general and his name will be announced next week as long as he does not pull out," added another.

Posted by: Fred || 08/11/2012 00:00 || Comments || Link || E-Mail|| [6457 views] Top|| File under: Govt of Syria
Pakistan backs Syrian govt, opposes foreign intervention
[Dawn] Ending months of ambiguity over the crisis in Syria, Pakistain joined the group of countries supporting the Syrian government on Thursday and warned against foreign interference and military intervention in the 17-month-old conflict.

Foreign Minister Hina Rabbani Khar was one of the three foreign ministers who attended an international consultative meeting on the Syrian crisis hosted by Iran.

"It is our considered view that any outside intervention would further complicate an already very complex situation. It must be avoided," Ms Khar said at the conference attended by about 25 countries, most of whom were represented at ambassadorial
level.

She urged the international community to respect Syria's

illusory sovereignty

, independence and territorial integrity.

Besides Pakistain, representatives from Russia, China, Belarus, Mauritania, Indonesia, Kyrgyzstan, Georgia, Turkmenistan, Benin, Sri Lanka, Ecuador, Afghanistan, Algeria, Iraq, Zim-bob-we, Oman, Venezuela, Tajikistan, India, Kazakhstan, Armenia, Nicaragua, Cuba, Sudan, Jordan, Tunisia and Paleostine attended the conference.

Western countries backing rebels had dismissed the Tehran meeting as an attempt to divert world attention from the bloody events in Syria where pro-government troops are fighting pitched battles against rebel forces in Aleppo


...For centuries, Aleppo was Greater Syria's largest city and the Ottoman Empire's third, after Constantinople and Cairo. Although relatively close to Damascus in distance, Aleppans regard Damascenes as country cousins...


and other parts of the war-torn country. The West has accused Iran of broadening support for embattled
Hereditary President-for-Life Bashir Pencilneck al-Assad


The Scourge of Hama...


by holding the conference.

"Syria needs political space to find a peaceful solution and reestablish its societal equilibrium by engaging all sides. Syria must forge its own destiny in accordance with the aspirations of its people," Ms Khar said.

The strong position taken by Islamabad on Syria is likely to annoy its allies US, Turkey and Soddy Arabia


...a kingdom taking up the bulk of the Arabian peninsula. Its primary economic activity involves exporting oil and soaking Islamic rubes on the annual hajj pilgrimage. The country supports a large number of princes in whatcha might call princely splendor. When the oil runs out the rest of the world is going to kick sand in their national face...


, who along with Qatar and Israel have been supporting rebels to bring down President Assad.


President Asif Ali Ten Percent Zardari


... husband of the late Benazir Bhutto, who has been singularly lacking in curiosity about who done her in ...


will be attending an extra-ordinary session of the Organisation of Islamic Conference being hosted by Saudi Arabia next week that is expected to focus on Syria.

Ms Khar warned against divisive
...politicians call things divisive when when the other side sez something they don't like. Their own statements are never divisive, they're principled...
ness within Ummah on the issue of Syria and said: "Prolonged instability in Syria would have
serious consequences for the region,

Mohammedan

Ummah and, in fact, for the entire world. As Syria bleeds, we must eschew the temptation of taking sides. It is time to find commonly agreed solutions to stop the bloodbath in Syria."

Pakistain had earlier abstained from vote on an anti-Syria resolution in the United Nations


...an organization which on balance has done more bad than good, with the good not done well and the bad done thoroughly...


Security Council.

The foreign minister used the Tehran meeting to remind the world that the conflict in Syria was entering a dangerous phase with Al Qaeda trying to benefit from the instability there.

Posted by: Fred || 08/11/2012 00:00 || Comments || Link || E-Mail|| [6458 views] Top|| File under: Govt of Pakistan
US, Israel plots against Syria doomed to fail: Iran lawmaker
[Iran Press TV]
A senior Iranian

politician

has stressed that the US and Israeli conspiracies against Syria are doomed to fail, calling on the Turkish government to exercise prudence concerning Middle East developments.

"Maybe some Syrian people have objections to their government's performance, but they certainly prefer their government and country to foreign-backed

beturbanned goon

s," deputy head of Iran Majlis National Security and Foreign Policy Committee, Mansour Haqiqatpour, noted on Friday.

"Turkey, as a

Moslem

state, was and still is expected to exercise more caution in the face of US conspiracies in the region," he added.

Haqiqatpour stated that the United States and Israel will target Turkey after Syria, given the fact that Washington and Tel Aviv cannot tolerate a

Moslem

state in the Middle East unless it is a puppet regime.

The MP further urged the regional states to be more vigilant in the face of US and Israeli plots.
Posted by: Fred || 08/11/2012 00:00 || Comments || Link || E-Mail|| [6459 views] Top|| File under: Govt of Syria
Terror Networks
US State Dept.'s counter-terr coordinator: 'Hezbollah can hit Europe any time'
Hezbollah could attack Europe at any time and with little to no warning, US State Department's counter-terrorism coordinator Daniel Benjamin said Friday according to [the French Press Agencie], shortly after the US Treasury announced a fresh round of economic sanctions against the Lebanon-based terrorist group.

"Hezbollah maintains a presence in Europe and its recent activities demonstrate that it is not constrained by concerns about collateral damage or political fallout that could result from conducting operations there,"Benjamin said." We assess that Hezbollah could attack in Europe or elsewhere at any time with little or no warning."

Benjamin warned that Hezbollah could become increasingly violent as international sanctions threaten Syria and Iran, its patron-states. "Both remain determined to exact revenge against Israel and to respond forcefully to the Western-led pressure against Iran and Syria," he said.

Though dispelling fears that Hezbollah could be active in the United States, Benjamin said that the group has "stepped up terrorist campaign around the world... It's a very ambitious group with global reach."
Posted by: Pappy || 08/11/2012 00:00 || Comments || Link || E-Mail|| [6459 views] Top|| File under:
Who's in the News
37
[untagged]
9
Govt of Pakistan
5
Arab Spring
5
Govt of Syria
4
al-Qaeda in Arabia
2
TTP
2
al-Shabaab
1
Abu Sayyaf
1
Hamas
1
Pirates
1
Thai Insurgency
1
al-Qaeda in Pakistan
1
al-Qaeda in Iraq
1
Ansar Dine
1
Boko Haram
Bookmark
E-Mail Me
The Classics
The O Club
Rantburg Store
The Bloids
The Never-ending Story
Thugburg
Gulf War I
The Way We Were
Bio
Merry-Go-Blog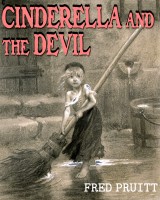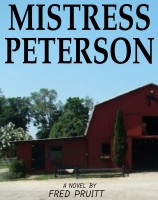 On Sale now!


A multi-volume chronology and reference guide set detailing three years of the Mexican Drug War between 2010 and 2012.

Rantburg.com and borderlandbeat.com correspondent and author Chris Covert presents his first non-fiction work detailing the drug and gang related violence in Mexico.

Chris gives us Mexican press dispatches of drug and gang war violence over three years, presented in a multi volume set intended to chronicle the death, violence and mayhem which has dominated Mexico for six years.
Click here for more information


Meet the Mods
In no particular order...


Steve White
Seafarious
Pappy
lotp
Scooter McGruder
john frum
tu3031
badanov
sherry
ryuge
GolfBravoUSMC
Bright Pebbles
trailing wife
Gloria
Fred
Besoeker
Glenmore
Frank G
3dc
Skidmark
Alaska Paul



Better than the average link...



Rantburg was assembled from recycled algorithms in the United States of America. No trees were destroyed in the production of this weblog. We did hurt some, though. Sorry.
3.235.41.241

Help keep the Burg running! Paypal: