Qatar Grants Egypt $2 Billion Loan
Egypt's official news agency says Qatar has granted Egypt a $2 billion loan to help the country's flagging economy.


The Gulf Arabs really, really don't want hordes of starving Egyptian peasants pouring over the border in search of sustenance.

MENA says the loan was announced Saturday during the first visit of Qatari Emir Sheik Hamad bin Khalifa Al Thani to Egypt since the ouster of Hosni Mubarak


...The former President-for-Life of Egypt, dumped by popular demand in early 2011...


in last year's popular uprising. The agency says Al Thani met with Mohammed Morsi, Egypt's Islamist president, whose

Moslem Brüderbund

group is widely seen as holding strong ties with Qatar.
Posted by: trailing wife || 08/12/2012 00:00 || Comments || Link || E-Mail|| [6460 views] Top|| File under:
China-Japan-Koreas
China Aids Iran with Nuclear Program
The Chinese toymaker said he was seeking parts for a "magic horse," a metal-framed playground pony. But the exotic, wildly expensive raw material he wanted seemed better suited for space travel than backyard play.

His shopping list, sent by e-mail to a Seattle factory, started with 20 tons of maraging steel, an ultra-strong alloy often used in rockets. The buyer didn't flinch at the price tag -- $2 million -- but he repeatedly insisted on secrecy.


This time it didn't raise any eyebrows, but when he came back for more...


Last month, the Justice Department announced indictments against two people, one Chinese and the other Iranian, for conspiring to acquire maraging steel and other restricted American technology. U.S. officials say the case is part of a broader effort by Iran to dramatically expand its capacity to enrich uranium -- with Chinese firms serving as willing accomplices.

Maraging steel is a critical material in a new, highly efficient centrifuge that Iran has struggled for years to build. Barred by sanctions from buying the alloy legally, Iranian nuclear officials have sought to secretly acquire it from Western companies. In recent years, U.S. officials say, an increasing number of Chinese merchants have volunteered to help, serving as middlemen in elaborate schemes to obtain the steel and other forbidden material for Iran's uranium enrichment plants as well as its missiles factories.


My enemy's enemy can be my friend.


"They are not just stumbling on opportunities," said Steve Pelak, the Justice Department's counterespionage chief. "They are professional, studied procurement agents and shippers. They know precisely what business they're in and how to go after it."

Although the Obama administration has praised China for reducing its imports of Iranian oil in recent months, bilateral trade between Tehran and Beijing surged in the previous decade, from $2.5 billion in 2000 to $29.3 billion in 2010. The increase has softened the impact of international sanctions, U.S. officials and independent analysts say.


Looking tough on Iran while boosting the Chinese - what's wrong with that, Champ?


Over the following months the shopping list grew, as the Iranian, with increasing boldness, piled on requests -- other specialty metals used in uranium enrichment, an array of machines and instruments with known nuclear applications, even a mass spectrometer specifically calibrated to measure uranium fluorine gas, a key part of the enrichment process.

Investigators determined Martin's real identity -- Parviz Khaki. As part of the subterfuge, they confronted him about the possibility that the materials would be shipped illegally to Iran. Khaki did not appear to care, Justice Department officials said in an indictment handed down last month around the time of the man's arrest. "Khaki discussed his motivation to make money from this transaction," the indictment stated.

On July 13, authorities in the Philippines arrested Khaki as he was boarding a plane in Manila. He had been indicted by a U.S. grand jury on charges of running a $30 million scheme to acquire banned U.S. technology for Iran. His alleged Chinese associate, Zongcheng Yi, was also indicted. Khaki remains in custody in Manila. Yi's whereabouts are unknown.

This article starring:
Parviz Khaki
Posted by: Bobby || 08/12/2012 13:23 || Comments || Link || E-Mail|| [6475 views] Top|| File under:
India-Pakistan
'Independent Balochistan' slogan not tolerable: Kaira
QUETTA: Federal Information Minister Qamar Zaman Kaira on Saturday said that those shouting "Independent Balochistan" slogans would not be tolerated. Talking to reporters on his arrival at the Quetta airport, Kaira said the federal government was serious in addressing the grievances of Balochistan and it was evident from the fact that President Asif Zardari had sought an apology from the people of Balochistan.

Kaira said, "The Cabinet's Special Committee on Balochistan's visit to Quetta will focus on finding a durable solution to the Balochistan issue," the federal minister said.
Kaira said that the purpose of forming the committee was to review the factors due to which the situation was not improving.

"The committee has consulted different agencies besides the Balochistan governor and chief minister in this connection and during its visit to Quetta, the committee will meet different stakeholders and consult with them and later it will furnish recommendations before the federal cabinet," he also said.

The federal minister said that President Asif Zardari had apologised to the people of Balochistan for injustices and excesses meted out to them in the past in order to eradicate the sense of deprivation of people notwithstanding the fact that he had no role in inflicting such miseries on Balochistan.


Apology delivered, that's it, no worries now...


Citing the constitutional amendments, the NFC Award and announcement of the Aghaz-e-Haqooq-e-Balochistan Package by the PPP government, he said that it would be wrong to say that nothing had been done by the government to resolve the Balochistan issue. "We will have to review what we can do to resolve the issue," he said, adding that the government would hold dialogue with all disgruntled Baloch leaders, including those living in Balochistan or abroad.

Kaira said that the government was not disappointed on the Balochistan issue and the situation would not be allowed to reach a point of no return.

Referring to law and order in the province, he said that provincial government was responsible for maintaining law and order, however, the federal government was supporting the Balochistan government in this regard. He said that the issue of provincial autonomy had been resolved in Balochistan.
Posted by: Steve White || 08/12/2012 00:00 || Comments || Link || E-Mail|| [6460 views] Top|| File under:
Sharif a puppet in hands 
of Nisar, says Hashmi
ISLAMABAD - Pakistan Tehreek-e-Insaaf (PTI) President Javed Hashmi has accused Pakistan Muslim League (PML-N) chief Nawaz Sharif of being a puppet in the hands of Chaudhry Nisar Ali Khan. Addressing a Press conference in Multan ostensibly to rebut Nisar's allegations against Imran Khan, Hashmi said Nisar is causing harm to Pakistan and his own party.

"Chaudhry Nisar is responsible for the imposition of martial law in the past and he was also against the nuclear tests," Hashmi said.

Hashmi quit the PML-N after nearly two decades of affiliations to join the PTI. Repeating the allegations levelled against Sharif by PTI Chairman Imran Khan just a few days ago, Hashmi said Sharif did not take to the court the writer of the book which contained these allegations.

He said that the PML-N, a party to which he had dedicated a long part of his political career before switching to the PTI, is now 'surrounded' by pretenders. He added that Sharif has been entrapped by members who had left the party in difficult times and are now acting as party's front men.

He said that Nisar was one of eight people along with Khawaja Asif, Ishaq Dar and Pervez Rashid who sought pardon from the military regime.
Posted by: Steve White || 08/12/2012 00:00 || Comments || Link || E-Mail|| [6462 views] Top|| File under:
Nuggets From The Urdu Press
Justice Chaudhry and 'Adle-e-Faruqi'
Writing in Jang Hamid Mir stated that as he stood in the court of Iftikhar Muhammad Chaudhry he was reminded of Adle-e-Faruqi (example of Hazrat Umar). DHA had its security guard murdered by someone and Justice Chaudhry had taken the case from the police and given it to FIA. The record presented to the Court had the name of Malik Riaz mentioned in repeatedly. Malik Riaz published appeals in the press in his own favour, then allegedly reached a compromise (sulah) with the offended party. But the offended party was not willing. The Court asked if the FIA had questioned Malik Riaz in the matter but the FIA chief Fayyaz Leghari would not answer. FIA was asked but would not answer the question.


To summarize: Something happened. The judge did something. Then the FIA did nothing. For some unexplained reason our journalist finds this meaningful.

Plot against Justice Chaudhry
Columnist Hamid Mir wrote in Jang that powerful people around Malik Riaz plotted to trap Justice Iftikhar Chaudhry.


Mr. Mir seems a bit obsessed with the honourable judge at the moment... This is his second piece about the man in as many moments.

Mail Riaz claimed that his son Arsalan had taken bribe worth crores of rupees from his son-in-law Salman. He thought that in case of answerability of Salman in the bribery case he would escape jurisdiction of the court because of his residence in London. But Malik Riaz should know that he is not more powerful than Musharraf.

Malik Riaz demands justice!
Quoted in his own newspaper Jinnah property tycoon Malik Riaz appealed to the nation that he had played a middleman's role in the restoration of Iftikhar Chaudhry as chief justice of Pakistain but now wanted justice whether it be prison or hanging. He said the CJ should answer why he met him after announcing that he would meet no one? He said he was being blackmailed for the past two years and his own fault was that he was a rich man. He said if he was killed the Supreme Court would be responsible. Chaudhry Nisar and Khwaja Asif were pretending to be virtuous but they did not allow even schools and hospitals to be built in their constituencies.

 Raisani's son threatens lady
Reported in Nawa-e-Waqt A lady named Nazia Baloch in Bloody Karachi


...formerly the capital of Pakistain, now merely its most important port and financial center. It may be the largest city in the world, with a population of 18 million, most of whom hate each other and many of whom are armed and dangerous...


had

started the paperwork but haven't done much else

in Gizri against the son of the chief minister of Balochistan



...the Pak province bordering Kandahar and Uruzgun provinces in Afghanistan and Sistan Baluchistan in Iran. Its native Baloch propulation is being displaced by Pashtuns and Punjabis and they aren't happy about it...


, Raees Raisani for threatening her and threatening to kill her. Son Raees replied that he did not know the lady and would take legal action against her for maligning him and his tribal honour.

Aitzaz on 'LPG quota'
Quoted in Jinnah Barrister Aitzaz Ahsan stated that if anyone proves that he had made a lot money from an LPG quota awarded to him by the government he would leave politics. He said he was a lawyer for Malik Riaz in some cases but not in those relating to Arsalan. He said the charge of taking LPG quota was made by Khwaja Asif but he should prove it either against him or against Mrs Aitzaz Ahsan.

Chief Justice Lahore on 'nannah poda' media
Daily Nawa-e-Waqt quoted Chief Justice of the High Court Lahore Justice Umar Ata Bandial as saying that he did not want to uproot (ukharana) the young sapling (nannah poda) of the media which had made so many sacrifices for its freedom. He said while disposing of the applications filed against TV anchors rumoured to be taking graft.

NAB not qualified to handle Arsalan Case
Daily Jinnah reported chief of NAB Admiral (Retd) Fasih Bukhari as saying that NAB was not qualified to probe the Arsalan Case because it was a matter of exchange between two private individuals and had nothing to do with the state office. (Later, NAB undertook to investigate.)

Mira defrauded fiance's father
According to Express famous filmstar Mira known for her beauty and English proficiency stood accused of defrauding her latest fiance Captain Naved when she took Rs 2 crore from his father. In 2008 she agreed to marry the pilot and in 2009 received a pay order worth $400,000. She acknowledged receipt through an email. The money was the price of her house which she was selling to her father-in-law.

PM Gilani worst PM in history
Daily Jang quoted Transparency International as saying that the tenure of PM Gilani was the worst in the 65 year history of Pakistain. Governors, state ministers and finance ministers were repeatedly removed because Gilani's economic policies were a failure. Gilani government was always involved in plotting against the state. Gilani was among the world's 22 prime ministers who were punished, nine of whom were hanged.

TV anchors attack each other
Writing in Jang Hamid Mir wrote that Malik Riaz had organised a fixed interview with two TV hosts at a TV Channel to present himself as innocent. One TV anchor Mubashir Lucman wanted to accuse Hamid Mir of having taken bribes from Malik Riaz because Hamid Mir according to him had accused Luqman of bribe-taking. Anchor Lucman the received a phone-call from the son of Prime Minister Gilani which proved that the programme was mounted by Malik Riaz and the government. Before this call, Malik Riaz had stated that he had given no villa to Hamid Mir in Dubai.

TV anchor and Musharraf
Columnist and TV anchor Hamid Mir wrote in Jang TV anchor Lucman was once very close to General Musharraf and had defended Musharraf's decision to remove Chief Justice Iftikhar Chaudhry from his office. All this while, Hamid Mir had stood by the side of Justice Chaudhry. After this Hamid Mir was placed under a ban. Lucman announced that Hamid Mir was enemy of the country but Lucman's dirty language against the chief justice was still to be seen on Youtube.

Khalid Khwaja plot and Hamid Mir
Columnist Hamid Mir wrote in Jang that TV anchor Mubashir Lucman was behind the ISI plot to entangle him in the death of the ex-ISI officer Khalid Khwaja killed by the Taliban in North
Wazoo where he had gone with another ex-ISI officer Col Imam. A tape was produced in which Mir was featured talking to the Taliban and asking them to kill Khalid Khwaja.

ISI chief and Mubashir Luqman
Writing in Jang Hamid Mir stated that once when Malik Riaz was pulling all strings to get ISI chief Ahmad Shuja Pasha another extension from the PPP government, he began criticising the extension and criticised the ISI chief for the mistakes he had made as head of the ISI. On this, Mubashir Lucman did a number of programmes targeting him.

Gilani and Zardari in cold war
Daily Jang quoted senior journalist Suhail Warraich as saying that bureaucracies of PM Gilani and President Zardari had been engaged in Cold War before the fall of Gilani. He said Qaira and Ahmad Mukhtar were set aside as new PM because both came from Gujrat which was the stronghold of ally, PMLQ.

The good TV anchors
TV anchor Hamid Mir wrote in Jang that he was offered Rs 15 crore for doing one programme against Justice Chaudhry but he refused. He was again offered one and half crore salaried job when he was supporting the restoration of judges but he refused again.
Posted by: trailing wife || 08/12/2012 00:00 || Comments || Link || E-Mail|| [6457 views] Top|| File under:
Abbas urges Egypt to destroy underground tunnels
[Jerusalem Post] For first time, Paleostinian Authority publicly calls for destruction of underground tunnels, asking Egypt to destroy those along its border with

Gazoo

to tighten blockade.

Buoyed by growing tensions between

Hamas, always the voice of sweet reason,

and Cairo in wake of last week's terrorist attack in Sinai, the Paleostinian Authority on Saturday called on the Egyptians to tighten the blockade on

Gazoo

by destroying all tunnels under their border with the Strip.

The PA said the tunnels did not contribute to the economy in the

Gazoo

Strip and were being used only by a small number of people for personal gain.

This was the first time the PA has called publicly for the destruction of the tunnels.

The appeal came as PA officials continued to insist that some of the

cut-throats

who killed 16 Egyptian border guards had come from the

Gazoo

Strip.

The officials hope that tough Egyptian security measures in Sinai, including the destruction of the tunnels, will undermine Hamas's rule in

Gazoo

and possibly bring about its collapse.

In the past few days,

bigwig

s in Ramallah have been working hard to convince the Egyptians that Hamas and other radical groups in the

Gazoo

Strip were linked -- in one way or another -- to last Sunday's attack.

The PA has also provided the Egyptian authorities with the names of several suspects from the

Gazoo

Strip, a PA security source in Ramallah disclosed.

"We have good security ties with the Egyptians and we are trying to help them capture the terrorists," the source explained. "We have good reason to believe that terrorist groups from the

Gazoo

Strip were involved in the attack.

These groups operate under the watchful eye of the Hamas government and sometimes even receive support from it."

The Sinai attack came at a time when PA leaders in the West Bank were beginning to express concern over improved relations between Cairo and Hamas in light of the election of

Moslem Brüderbund

candidate Mohamed Morsy as president.

Many Egyptians have held Hamas responsible for the attack, claiming the

cut-throats

entered Sinai though tunnels that are under the strict supervision of the Hamas government.

Some Egyptians have urged their government to retaliate by destroying the tunnels and permanently closing the Rafah border crossing to

Gazoo

.

"The Paleostinian presidency renews its rejection and condemnation of the criminal act carried out by murderous fundamentalists in Sinai last week and affirms its full solidarity with Egypt," said Tayeb Abdel Raheem, a top aide to PA President the ineffectual Mahmoud Abbas


... a graduate of the prestigious unaccredited Patrice Lumumba University in Moscow with a doctorate in Holocaust Denial...


"We also fully support all measures carried out by the Egyptian leadership and security forces against the radical and suspicious terrorist groups, including measures needed to close the smuggling tunnels that harm the interests and relations of Paleostinian and Egyptians."

Abdel Raheem said the tunnels had for some time been posing a threat to Egypt's national security and the unity of the Paleostinians.

Dismissing claims that the tunnels were being used to prevent a humanitarian crisis in the

Gazoo

Strip, Abdel Raheem said they served only a small group of people -- a reference to Hamas leaders.

"The tunnels have nothing to do with economic prosperity in the

Gazoo

Strip," he stressed. "The Paleostinian Authority allocates more than half its budget for the

Gazoo

Strip."

Hamas strongly condemned the PA leadership for calling for the destruction of the tunnels and accused Abbas of "cheap opportunism."

Salah Bardaweel, a Hamas official in the

Gazoo

Strip, denounced the call as "immoral and irresponsible."
Fatah's Tayyeb Abdul Rahim, who also heads the president's office, said the PA considers the tunnels "pathways of vandalism," and backs Egypt's fight against terrorist groups in the Sinai by closing them down.

The tunnels have recently become a threat to Egypt's security, and they harm reconciliation between Gaza rulers Hamas and his Fatah party, as well as damaging Egypt's relationship with Palestinians, he said in a statement.

After gunmen killed 16 Egyptian border guards on Sunday, Egypt closed its border with the Gaza Strip and sealed smuggling tunnels that provide a lifeline to the besieged territory.

Egyptian officials have vaguely accused Palestinians of involvement in the attack in the Sinai but have yet to identify suspects. Gaza's leadership says it has not seen any proof that Palestinians from the territory were involved, and factions have roundly condemned the attack.

The Egyptian state newspaper al-Ahram said on Friday some 150 tunnels had been destroyed. The tunnels are believed to number some 1,000.

The crossing was briefly reopened Friday. Tunnelers on the Egyptian side said Egyptian forces were not closing tunnels that were previously known to them and used to bring food and construction materials to Gaza.
Posted by: trailing wife || 08/12/2012 00:00 || Comments || Link || E-Mail|| [6475 views] Top|| File under:
Southeast Asia
Burma: Sectarian Violence Not About Race or Religion
Burmese President Thein Sein says the recent deadly communal violence between Buddhists and Muslims in Burma's western Rakhine state "has nothing to do with race or religion."


"We just like kicking ass..."


The president made his comments Thursday while hosting Turkish Foreign Minister Ahmet Davutoglu, who is in the country to offer aid for the tens of thousands who have been displaced in the conflict. President Thein Sein says the unrest was ignited by the brutal murder of a girl and the desire for revenge against those who committed the crime.

President Thein Sein on Thursday welcomed the $50 million aid donation by Turkey. He also said he would welcome a visit by the OIC leaders so they can "witness the reality" in Rakhine.

The state has seen a heavy police presence since June, when a state of emergency rule was declared to end the violence. Some rights say the conflict threatens to put a damper on the recent political and economic reforms carried out by Burma's nominally civilian government.
Posted by: Pappy || 08/12/2012 00:00 || Comments || Link || E-Mail|| [6460 views] Top|| File under:
Turkey, US weigh no-fly zones for Syria
ISTANBUL: The United States and Turkey are considering imposing no-fly zones and other steps to help Syrian rebel forces as the conflict there deepens, US Secretary of State Hillary Clinton


...who will never be confused with John Foster Dulles...


said on Saturday. Clinton told reporters after meeting Turkish Foreign Minster Ahmet Davutoglu that Ankara and Washington needed to get into the details of operational planning on ways to assist the rebels fighting to topple President Bashar Assad.

"Our intelligence services, our military have very important responsibilities and roles to play so we are going to be setting up a working group to do exactly that," she said.


And, apparently, tell everyone about it...

Asked if such discussions included options such as imposing a no-fly zone over territory that Syrian rebels claim to control, Clinton indicated that was a possible option.

"The issues you posed within your question are exactly the ones the minister and I agreed need greater in-depth analysis," Clinton answered, although she indicated no decisions were necessarily imminent. "It is one thing to talk about all kinds of potential actions, but you cannot make reasoned decisions without doing intense analysis and operational planning."

The imposition of no-fly zones by foreign powers were crucial in helping Libyan rebels overthrow Muammar Qaddafi last year. But until recently, the United States and its European allies have expressed reluctance to take on an overt military role in Syria's 17-month-old conflict.

Davutoglu, responding to a similar question, said it was time for outside powers to take decisive steps to resolve the humanitarian crisis in cities such as Aleppo, which is under daily Syrian government bombardment.
Posted by: Steve White || 08/12/2012 00:00 || Comments || Link || E-Mail|| [6466 views] Top|| File under:
Who's in the News
39
[untagged]
1
Houthis
1
Moro Islamic Liberation Front
1
Thai Insurgency
Bookmark
E-Mail Me
The Classics
The O Club
Rantburg Store
The Bloids
The Never-ending Story
Thugburg
Gulf War I
The Way We Were
Bio
Merry-Go-Blog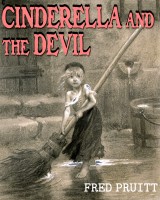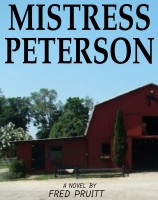 On Sale now!


A multi-volume chronology and reference guide set detailing three years of the Mexican Drug War between 2010 and 2012.

Rantburg.com and borderlandbeat.com correspondent and author Chris Covert presents his first non-fiction work detailing the drug and gang related violence in Mexico.

Chris gives us Mexican press dispatches of drug and gang war violence over three years, presented in a multi volume set intended to chronicle the death, violence and mayhem which has dominated Mexico for six years.
Click here for more information


Meet the Mods
In no particular order...


Steve White
Seafarious
Pappy
lotp
Scooter McGruder
john frum
tu3031
badanov
sherry
ryuge
GolfBravoUSMC
Bright Pebbles
trailing wife
Gloria
Fred
Besoeker
Glenmore
Frank G
3dc
Skidmark
Alaska Paul



Better than the average link...



Rantburg was assembled from recycled algorithms in the United States of America. No trees were destroyed in the production of this weblog. We did hurt some, though. Sorry.
3.239.58.199

Help keep the Burg running! Paypal: