Afghanistan
US Concerned By Afghan Insider Attacks
[Tolo News] United States Secretary of Defence Leon Panetta


...current SecDef, previously Director of the Central Intelligence Agency. Panetta served as President Bill Clinton's White House Chief of Staff from 1994 to 1997 and was a member of the United States House of Representatives from 1977 to 1993....


announced that the US is expanding the number of counterintelligence staff in Afghanistan after the recent sharp rise in insider attacks by Afghan troops.

Panetta said he was deeply concerned by the killings "because of the lives lost and because of the potential damage to our partnership efforts."

This year, more than 37 NATO


...the North Atlantic Treaty Organization. It's headquartered in Belgium. That sez it all....


-led troops have been killed by Afghan allies.

Last Friday, six US troops were killed in two separate incidents.

At the same

presser

, General Martin Dempsey, Chairman of the US Military Joint Chief of Staff, said that the military was bolstering counterintelligence expertise at the battalion level and above in Afghanistan.

On Monday, Isaf

front man

Gunter Katz said that the attacks from Afghan soldiers on their foreign counterparts, known as 'Green on Blue' attacks, have risen this year.

He said more than 26 were out by Afghan soldiers and one was carried out by a civilian.

There are currently 130,000 foreign troops in Afghanistan. Of those, 90,000 are from the US.
Posted by: trailing wife || 08/16/2012 00:00 || Comments || Link || E-Mail|| [442 views] Top|| File under:
Lawmaker: Nimroz Bombers Were Iranian
[Tolo News] Lawmakers condemned the deadly Nimroz attacks, alleging that the bombers who targetted a civilian hospital in Zaranj city and a crowded Bazaar in the same area killing 29 were Iranian Balochs.

According to Nimroz MP Freshta Amini, the "three

jacket wallah

s jugged
Yez got nuttin' on me, coppers! Nuttin'!
yesterday were Iranian Balochs and the matter will be discussed with the Iranian embassy."

The MPs also said that if Iran, like Pakistain, starts sending Islamic fascisti to Afghanistan, it will create major issues for Afghanistan and

Afghan cops

should prevent these infiltrations.

Five other would-be suicide bombers were killed by Police and three others placed in long-term storage
Don't shoot, coppers! I'm comin' out!
. The nationalities of the dead and placed in long-term storage
Don't shoot, coppers! I'm comin' out!
attackers have yet to be confirmed.
Posted by: trailing wife || 08/16/2012 00:00 || Comments || Link || E-Mail|| [569 views] Top|| File under: Govt of Iran
Africa North
Salafi Terror Group Threatens to Attack in the Heart of Cairo
Army of Islam, the Salafi terrorist organization suspected of being behind the terror attack in the Sinai last week, threatened on Wednesday that it would carry out mass suicide bombings in the heart of Cairo, in response to the Egyptian military's operation against Islamic organizations in the Sinai.

"No one will condemn the people of Sinai if they react with a car bomb in the heart of Cairo," the group, which advocates for running Gaza according to Islamic law, said in a statement posted on a Facebook page affiliated with it.

"The Muslim Brotherhood has begun persecutions, led by the agent (Egyptian President Mohammed) Morsi," said the statement. "Things are moving rapidly. Washington tells Morsi it will help him defend Sinai ... The United States is entering Sinai on the back of the Muslim Brotherhood."

The organization attacked the Muslim Brotherhood rule in Egypt, accusing it of heresy and non-implementation of Sharia (Islamic law). It also accused the Brotherhood for persecuting of the Mujahideen, as evidenced this week when a death sentence was imposed on 14 terrorists who carried out a string of terror attacks in the Sinai Peninsula.
Posted by: tipper || 08/16/2012 02:26 || Comments || Link || E-Mail|| [287 views] Top|| File under:
Minister: Egypt May Seek $4.8 bln From IMF
Egypt will discuss the possibility of a bigger-than-expected $4.8 billion loan from the International Monetary Fund when a delegation from the Washington-based body visits Cairo this month, its finance minister said.
Posted by: trailing wife || 08/16/2012 00:00 || Comments || Link || E-Mail|| [276 views] Top|| File under:
Islamic Terrorists Warn Egypt Army On Sinai Raids
A statement by Islamic

gunnies

in Egypt's Sinai Peninsula warned the military against waging a security crackdown and manhunt of jihadis, asserting that they have not targeted Egyptians soldiers.
 
Wednesday's statement posted on a website which usually carries al-Qaeda and similar groups' statements said the jihadis' primary target is Israel. It denied responsibility for the killing of soldiers two weeks ago and urged the army to "prevent bloodshed."
Posted by: trailing wife || 08/16/2012 00:00 || Comments || Link || E-Mail|| [280 views] Top|| File under:
Europe
Bulgaria releases images of airport terrorist's accomplice
The Bulgarian Interior Ministry on Thursday released images of a second man linked to a July 18 suicide bombing in Burgas, Bulgaria that killed five Israeli tourists and a Bulgarian bus driver. The images were accompanied by a request to the general public for information on the suspected terrorist.

The Bulgarian ministry said that there was evidence the man, who may have used a number of aliases during the planning of the attack, was using a false driving license from Michigan, US. The ministry provided front and back photos of the license, which was registered to "Ralph William Rico" from Grand Rapids, Michigan. The ministry also released a computer-generated portrait of the man.
Posted by: tipper || 08/16/2012 12:28 || Comments || Link || E-Mail|| [280 views] Top|| File under:
Home Front: WoT
Clinton considers blacklisting Haqqanis
WASHINGTON: The US State Department on Tuesday voiced concern about the Haqqani network and said it was studying whether to designate the group as terrorists after strong appeals by Congress.


I don't know exactly what it is that Hillary is considering, but then again, I'm also not the next coming of John Foster Dulles...

US President Barack Obama's administration has repeatedly demanded that Pakistan rein in the terrorist group active in Afghanistan and has targeted its members, but has stopped short of putting the network on the terror blacklist. Obama on Friday signed a law -- approved with overwhelming support of both parties in Congress -- that gave 30 days to US Secretary of State Hillary Clinton to determine if the Haqqani network meets the criteria of a terrorist group.

"We share the grave concern of the Congress with regard to the activities of the Haqqani network," US State Department spokeswoman Victoria Nuland told reporters.

As for whether Clinton will designate the Haqqani network as terrorists, Nuland said without elaborating, "She's considering right now and reviewing the issue."

US officials have linked the Haqqani network to some of the most sensational attacks in Afghanistan, including a June assault on a hotel near Kabul.
Posted by: Steve White || 08/16/2012 00:00 || Comments || Link || E-Mail|| [539 views] Top|| File under:
JFK Jihadi plotted death for witnesses
The convicted

criminal mastermind

of a jihadist terror plot to blow up fuel pipelines at JFK Airport schemed from behind bars to murder key witnesses against him, newly unsealed documents reveal.

Russell Defreitas, 68, a retired airport baggage handler who last year was sentenced to life in prison for the foiled

kaboom

plot, enlisted the aid of several fellow prisoners to eliminate witnesses before the beginning of his 2010 terrorism trial in Brooklyn federal court, officials said.

Defreitas also wanted to kill one of his own attorneys, Mildred Whalen, whom he believed to be Jewish, officials said.

Additionally, Defreitas hoped to target an unnamed federal prosecutor for

liquidation

, officials said.

"Defreitas said that [co-defendant Abdel] Nur insisted that the prosecutor 'had to go,'" an informant related, according to the government's March 2010 letter.

Defreitas, an immigrant from Guyana, was convicted of the JFK terror attack scheme along with fellow plotters Nur, Abdel Kadir, an engineer and former member of Guyana's parliament, and Kareem Ibrahim.
Posted by: trailing wife || 08/16/2012 00:00 || Comments || Link || E-Mail|| [271 views] Top|| File under:
FBI Muslim spying lawsuit against U.S. is tossed by judge
A federal judge Tuesday threw out a lawsuit filed against the U.S. government and the FBI over the agency's spying on Orange County

Mohammedan

s, ruling that allowing the suit to go forward would risk divulging sensitive state secrets.

Carney allowed the suit to stand against individual FBI agents and supervisors on Foreign Intelligence Surveillance Act-related claims.

The class-action lawsuit was brought by a group of Orange County

Mohammedan

s who contended that their constitutional rights were trampled when the FBI sent an undercover informant into their midst to illegally spy on them.
Posted by: trailing wife || 08/16/2012 00:00 || Comments || Link || E-Mail|| [583 views] Top|| File under:
India-Pakistan
Court reissues arrest warrants of Musharraf, Aziz in Bugti case
QUETTA: A special anti-terrorism court (ATC) in Sibbi on Wednesday once again issued arrest warrants for former president Pervez Musharraf, former prime minister Shaukat Aziz, former Balochistan chief minister Mir Jam Muhammad Yousaf, former Balochistan governor Awais Ahmed Ghani and others nominated in the Akbar Bugti murder case.

The arrest warrants were issued by ATC judge Nawaz Khan Barakzai in Sibbi while hearing the murder case of Akbar Bugti, which was registered at the Kohlu Police Station. The sessions court in Kohlu had sent the case to the ATC in Sibbi on July 4.

Jam Muhammad Youaf and Aftab Ahmed Sherpao, who are among those nominated in the case, have been granted bail. The court ordered arrest of all those nominated in the case and their production before the court during the next hearing.

The court said it was the last chance for Musharraf, Aziz, Yousaf, Sherpao, former Balochistan home minister Shoaib Nosherwani and former Dera Bugti DCO Abdul Samad Lasi. Later, the hearing was adjourned until September. It may be recalled that earlier a Quetta judicial magistrate had also issued arrest warrants for all the accused nominated in the case. The ATC in Sibbi has also earlier issued warrants for the accused. Yousaf was issued protective bail by the Sindh High Court, while some of the accused have not got bail.

Bugti was murdered during a military operation on August 26, 2006.
Posted by: Steve White || 08/16/2012 00:00 || Comments || Link || E-Mail|| [272 views] Top|| File under:
Israel-Palestine-Jordan
Israel Sees Month-Long Conflict In Iran War
War with Iran would probably turn into a month-long conflict on various fronts with missile strikes on Israeli cities and some 500 dead, Israel's civil defence minister said in an interview published on Wednesday.

"There is no room for hysteria. Israel's home front is prepared as never before," Matan Vilnai, a former general who is about to leave his cabinet post to become ambassador to China, told the Maariv daily.

The interview coincided with Israeli media reports over the past week suggesting that Israel might attack Iran's nuclear facilities before the U.S. presidential election in November.

U.S. Defence Secretary Leon Panetta


...current SecDef, previously Director of the Central Intelligence Agency. Panetta served as President Bill Clinton's White House Chief of Staff from 1994 to 1997 and was a member of the United States House of Representatives from 1977 to 1993....


said on Tuesday that Washington does not believe Israel has made a decision on whether to strike.

"I don't want to be dragged into the debate," Vilnai said, when asked if Israel should go to war against Iran. "But the United States is our greatest friend and we will always have to coordinate such moves with it."

Echoing an assessment already voiced by Defence Minister Ehud Barak, Vilnai was quoted as saying hundreds of missiles could hit Israeli cities daily and kill some 500 people in a war with Iran, which has promised strong retaliation if attacked.

"There might be fewer dead, or more, perhaps ... but this is the scenario for which we are preparing, in accordance with the best expert advice," Vilnai said.

"The assessments are for a war that will last 30 days on several fronts," he said, alluding to the possibility Iranian-backed Hezbollah guerrillas in

Leb

and Paleostinian

faceless myrmidons

in

Gazoo

would also launch rockets at Israel.

Israel has built a sophisticated missile shield likely to stop some of the salvoes and regularly holds civil defence drills to prepare for rocket strikes.

Vilnai made no mention in the interview of the impact a month of conflict would have on Israel's economy should Tel Aviv, Israel's commercial centre, be hit by long-range missiles.

Tel Aviv was not struck by missiles during Israel's three-week war in the

Gazoo

Strip in late 2008 and early 2009 and in a 34-day conflict with Hezbollah in 2006. But it came under Scud rocket fire from Iraq during the 1991 Gulf war.

War jitters with Iran, which denies accusations that it is striving to develop nuclear weapons, caused steep declines in Israeli financial markets on Monday although some of those losses were recovered on Tuesday.

"Just as the citizens of Japan have to understand they are likely to be hit by an earthquake, Israelis must realise that anyone who lives here has to be prepared for missiles striking the home front," Vilnai said.

Vilnai is set to leave office by the end of August. Netanyahu announced on Tuesday that he will be replaced by Avraham Dichter, a previous head of the Shin Bet, Israel's domestic intelligence agency.
Posted by: trailing wife || 08/16/2012 00:00 || Comments || Link || E-Mail|| [362 views] Top|| File under:
Egypt opens Rafah border ahead of Eid holiday
RAFAH: Egypt yesterday opened its border with Hamas-ruled Gaza for a three-day period ahead of a major Muslim holiday this weekend, but imposed tight restrictions on who can travel and did not say whether it would resume normal border operations.

The government in Cairo closed the border Aug. 5, shutting down the Rafah passenger terminal and — according to Egyptian security officials — sealing more than 100 cross-border smuggling tunnels. The move came after militants in Egypt's Sinai desert near Gaza killed 16 Egyptian troops at a border post.


Did the Gazooks learn anything from that? I know, I know, rhetorical question...

Egyptian President Muhammad Mursi's government suggested the assailants had help from Gaza, a claim Hamas denies. The Egyptian restrictions raised tensions between Mursi and Hamas, both members of the region-wide Muslim Brotherhood and presumably sympathetic to each other.


They are, but they are Egyptians and Paleos first, "blood brothers" second. It's a tribal thing...

The Hamas interior minister, Fathi Hamad, has demanded that Mursi reopen the Rafah crossing. Addressing Egyptian leaders, Hamad called for a different policy. "Palestine should be considered a priority," he wrote.


Since, after all, he's a Paleo...

Last week, Egypt began allowing stranded travelers to return to Gaza, and some 4,500 have so far made the trip, according to Gaza border officials. Egypt, yesterday, for the first time allowed some border traffic from Gaza.

Gaza border official Maher Abu Sabha said two-way traffic will continue for three days, in the run-up to the weekend's Eid el-Fitr holiday, which caps the Muslim fasting month of Ramadan. The limited opening is meant to relieve some of the pressure on Gaza, but also suggested there is no imminent decision by Egypt to resume normal border traffic. Gaza officials say thousands of travelers are on a waiting list, hoping to leave the territory.

Since Mursi became president earlier this summer, Hamas has high hopes that the new Egyptian leader will significantly ease the Gaza border blockade, imposed by Israel and Mubarak after Hamas seized the coastal area by force in 2007.

Rafah is key for Gaza, providing the only gate to the outside world for the territory's 1.7 million people. Israel controls the other land crossings, allowing movement for only small numbers of humanitarian cases, as well as access by air and sea.

For now, Gaza imports most ammunition consumer goods through an Israeli crossing and through hundreds of smuggling tunnels that are also used as a conduit for rockets people and weapons.

Yesterday, the area where the tunnels emerge on the Gaza side was uncharacteristically quiet. Normally, it is abuzz with activity, including the honking of trucks picking up merchandise and the humming of generators powering machinery to pull up the contraband from below.


Cheez, all that activity and no sudden, unexplained kabooms?

Hamas security officials were sitting in tents near makeshift gates to the tunnel area. Just a few hundred meters (yards) away, Egyptian soldiers guarded their side of the frontier, some sitting in watchtowers.
Posted by: Steve White || 08/16/2012 00:00 || Comments || Link || E-Mail|| [272 views] Top|| File under:
Syria-Lebanon-Iran
US Says Iran Forming Pro-regime Militia in Syria
[Tolo News] WASHINGTON - The United States on Tuesday accused Iran of setting up a pro-regime militia in Syria as Washington increasingly ties the crisis there to interference by its long-time foe Tehran.

Western powers are already locked in a diplomatic stand-off with Iran over what they say is its plan to develop nuclear weapons, and tensions are high between US and Iranian patrols in the oil shipping lanes of the Gulf.

Iran and Syria are long-standing allies and joint sponsors of the Lebanese

gang

Hezbollah, but the formation of an Iranian-backed force inside Syria would mark a new and dangerous chapter in an already bloody conflict.

Rights groups say more than 23,000 people have been killed in 17 months of fighting between troops loyal to Syrian
Hereditary President-for-Life Bashir Pencilneck al-Assad


Scourge of Qusayr...


and rebel forces, including civilians killed in the regime's brutal crackdown.

"It is obvious that Iran has been playing a larger role in Syria in many ways," US Defense Secretary Leon Panetta


...current SecDef, previously Director of the Central Intelligence Agency. Panetta served as President Bill Clinton's White House Chief of Staff from 1994 to 1997 and was a member of the United States House of Representatives from 1977 to 1993....


said at a joint

presser

with the chairman of the Joint Chiefs of Staff, General Martin Dempsey.

Panetta said the United States has evidence that Iran's Revolutionary Guards are "trying to develop, trying to train a militia within Syria to be able to fight on behalf of the regime."

"We are seeing a growing presence by Iran and that is of deep concern to us. We do not think that Iran ought to play that role at this moment in time, that's dangerous... It's adding to the killing that's going on in Syria."

Panetta urged Tehran to stay out of the conflict, saying: "Our hope is that Iran thinks better about how much they do want to get involved.

The Syrian people ought to determine their future, not Iran."

Last week, Syrian rebels captured 48 Iranians they accused of supporting the regime. Tehran admitted that some of the men were "retired"

Revolutionary Guards, but insisted they were on a religious pilgrimage.

The Revolutionary Guards, an elite military organization, has a history of sponsoring

gang

s abroad in order to further Iran's interests.

Apart from Hezbollah, a powerful Shiite armed faction in

Leb

, Iran has also been accused of supporting various Shiite militias in Iraq, such as elements of the Mahdi Army of firebrand
...firebrands are noted more for audio volume and the quantity of spittle generated than for any actual logic in their arguments...


holy man
Moqtada Tater al-Sadr


... the Iranian catspaw holy man who was 22 years old in 2003 and was nearing 40 in 2010. He spends most of his time in Iran, safely out of the line of fire, where he's learning to be an ayatollah...


Hezbollah has proved one of Israel's deadliest foes in

festivities

in southern

Leb

and stands accused of carrying out

kaboom

s around the world. The Mahdi Army at times bitterly resisted the former US occupation of Iraq.

The US administration had already accused Hezbollah of lending aid to Assad's embattled regime, and Dempsey said the new militia is based on the model of the Mahdi Army and has Shiite and Alawite recruits.

Assad's regime is dominated by figures from his Alawite minority, a sub-branch of Shiite Islam, and the defections of several senior Sunni

Mohammedan

officials in recent weeks has sharpened the country's sectarian divide.

The bulk of the rebels are from Syria's Sunni majority, and both sides have been accused of attacks on members of rival communities.

The US officials said Syria's army has been weakened by desertions and defections within its top hierarchy.

"The Syrian army has been fighting now for about 18 months or so. And any army would be taxed with that kind of pace," Dempsey said, adding he expected that the Syrian military was experiencing resupply and morale problems.

"That's why Iran is stepping in to form this militia, to take some of the pressure off of the Syrian military."

Panetta said that Washington would continue to provide humanitarian aid to Syria refugees, to monitor the regime's chemical weapons stockpile and to send "non-lethal" supplies to the rebels.

He added that some of the United States' regional allies would provide "more aggressive assistance to the opposition as well" -- an apparent reference to reported arms shipments from Turkey, Qatar and Soddy Arabia


...a kingdom taking up the bulk of the Arabian peninsula. Its primary economic activity involves exporting oil and soaking Islamic rubes on the annual hajj pilgrimage. The country supports a large number of princes in whatcha might call princely splendor. When the oil runs out the rest of the world is going to kick sand in their national face...


.
Posted by: trailing wife || 08/16/2012 00:00 || Comments || Link || E-Mail|| [301 views] Top|| File under: Govt of Iran
Who's in the News
46
[untagged]
2
Govt of Iran
2
Taliban
Bookmark
E-Mail Me
The Classics
The O Club
Rantburg Store
The Bloids
The Never-ending Story
Thugburg
Gulf War I
The Way We Were
Bio
Merry-Go-Blog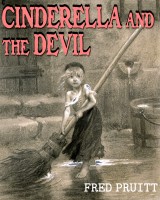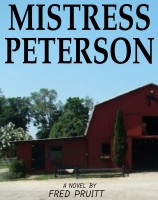 On Sale now!


A multi-volume chronology and reference guide set detailing three years of the Mexican Drug War between 2010 and 2012.

Rantburg.com and borderlandbeat.com correspondent and author Chris Covert presents his first non-fiction work detailing the drug and gang related violence in Mexico.

Chris gives us Mexican press dispatches of drug and gang war violence over three years, presented in a multi volume set intended to chronicle the death, violence and mayhem which has dominated Mexico for six years.
Click here for more information


Meet the Mods
In no particular order...


Steve White
Seafarious
Pappy
lotp
Scooter McGruder
john frum
tu3031
badanov
sherry
ryuge
GolfBravoUSMC
Bright Pebbles
trailing wife
Gloria
Fred
Besoeker
Glenmore
Frank G
3dc
Skidmark
Alaska Paul



Better than the average link...



Rantburg was assembled from recycled algorithms in the United States of America. No trees were destroyed in the production of this weblog. We did hurt some, though. Sorry.
34.236.245.255