Africa North
Hamas Helps Egypt In Hunt For Sinai Terrorists
[Jerusalem Post] Amid reports that

Hamas, always the voice of sweet reason,

and the Egyptians have formed a joint security committee to investigate the terrorist attack that killed 16 Egyptian border guards, Hamas says it is coordinating with Egypt on all levels.

Hamas announced Thursday that it was doing its utmost to help the Egyptian authorities capture the

Orcs and similar vermin

who killed 16 Egyptian border guards in Sinai on August 5.

The announcement came as Paleostinians in the

Gazoo

Strip reported that Hamas security forces have rounded up a number of suspects belonging to

myrmidon

Islamic groups in the context of efforts to solve the case.

The statement also came amid reports that Hamas and the Egyptians have formed a joint security committee to investigate the terrorist attack.

"We are doing everything we can to help Egypt in gathering information and carrying out other security measures to reveal the identity of the perpetrators of the massacre," said Ehab Ghissin,

front man

of the Hamas-run Interior Ministry.

Coordination between Hamas and the Egyptian authorities was taking place "on all levels" to solve the case and bring the perpetrators to trial, he said.

Ghissin said that the coordination between the two sides came after all investigations showed that the

Orcs and similar vermin

did not come from the

Gazoo

Strip.

A Hamas official claimed on Thursday that Israel had warned the Egyptians about the Sinai attack 72 hours before it took place. The official quoted Egyptian security sources as saying that Israel rejected Egypt's demand for additional details, including the identity of the attackers and the group behind them.

The official also quoted the sources as saying that investigations had thus far shown that the

Orcs and similar vermin

came from Sinai and that no Paleostinians were involved in the killing of the Egyptian soldiers and the attempt to force the Israeli border at Kerem Shalom.

Meanwhile,


...back at the precinct house, Sergeant Maloney wasn't buying it. It was just too pat. It smelled phony...


Hamas security forces have placed in long-term storage
Youse'll never take me alive coppers!... [BANG!]... Ow!... I quit!
dozens of members of radical Islamic groups in the

Gazoo

Strip as part of the movement's effort to help the Egyptians lay their hands on the terrorists, sources in the

Gazoo

Strip said.

The clampdown is being carried out in coordination with Egyptian intelligence officers who were sent to the

Gazoo

Strip following the Sinai attack, the sources added.
Posted by: trailing wife || 08/17/2012 07:38 || Comments || Link || E-Mail|| [6459 views] Top|| File under:
Africa Subsaharan
Centuries-old Eid festival cancelled in Nigeria
[AFP] Nigeria on Wednesday cancelled a centuries-old Eid festival known for its elaborate horse pageant, officially due to the emir's health, but residents suspected worsening violence was to blame.

The festival has taken place in Kano, the largest city in Nigeria's mainly

Mohammedan

north, for five centuries, featuring a horse pageant called a durbar, where riders in colourful robes and turbans pay homage to the local emir.

Over five days at the end of Ramadan, the Emir of Kano, the top traditional and spiritual figure in the area, and his royal entourage tour the city on horseback while dressed in richly ornamented robes.

It has been one of Nigeria's few tourist attractions, with stunning photographs of the processions making their way into guidebooks. Kano has played an important role in Islamic culture, positioned on a trans-Saharan trade route.

But the festival, set to begin this weekend, will not take place this year. Some said it was the first time it had been cancelled outright, though it has been held in reduced form previously.

"Due to His Royal Highness's ill health, he has mandated me to inform you that he has cancelled all Sallah festivities ... but will only attend the Eid prayers at the mosque," the emir's senior counsellor Abbas Sunusi told

news hound

s

"Can you tell us what's wrong with the Emir?"
"He's developed an allergy."
"Allergy to what?"
"Um, lead."

The emir, Ado Bayero, has been on the throne for 59 years and has been dogged by an undisclosed ailment for some time. Rumours have spread that he is suffering from prostate cancer and has frequently travelled to

Britannia

for treatment.

But the city has also been badly affected by violence committed by Islamist

turban

group Boko Haram
... not to be confused with Procol Harum, Harum Scarum, possibly to be confused with Helter Skelter. The Nigerian version of al-Qaeda and the Taliban rolled together and flavored with a smigeon of distinctly Subsaharan ignorance and brutality...
, whose insurgency has killed more than 1,400 people since 2010.

Its deadliest attack yet occurred in Kano in January, when coordinated bombings and shootings left at least 185 people dead.

On Saturday, soldiers raided a suspected Boko Haram hideout outside the city and discovered a cache of arms including guns and explosives.

Authorities said three suspects tossed in the calaboose
Maw! They're comin' to get me, Maw!
in the raid confessed that the arsenal was intended for attacks in the city during Eid.

"We know that the emir has been sick for some years but it did not stop him from holding the durbar. We believe there is more to what the palace is giving as reason for cancelling the Eid festival," resident Shitu Nasiru said.

"The main reason is the security situation in the city. There are fears that Boko Haram may launch attacks during the Eid," said Nasiru, who has been attending the durbar for 32 years.

Other residents expressed similar opinions.

Last year, despite having undergone surgery, the emir held the durbar, though he cancelled some parts of the city tour.
Posted by: trailing wife || 08/17/2012 00:00 || Comments || Link || E-Mail|| [6458 views] Top|| File under: Boko Haram
Arabia
62 Yemeni troops to be tried over ministry attack
SANAA, Yemen: Sixty-two officers and soldiers loyal to ex-President Ali Abdullah Saleh's son were charged with resisting authorities and mutiny after trying to storm the Ministry of Defense, a senior Yemeni security official said Thursday.

High Security Committee spokesman Gen. Ali Al-Ubaidi said that the 62 will be referred to a military tribunal for joining a force of 200 in the sudden attack on the Ministry two days earlier, where they fired automatic rifles and rocket-propelled grenades at Ministry guards. The ensuing firefight left one attacker, two ministry guards and two civilians dead.

The committee, headed by Yemen's President Abed Rabbo Mansour Hadi, was founded as part of a power transfer deal after last year's popular uprising that ended the longtime authoritarian rule of Ali Abdullah Saleh. The committee is in charge of the country's top security and military issues.

The soldiers charged belong to the elite Republican Guard units led by Ahmed Saleh, the former president's son, who were protesting a presidential decree that put some of the force's units under presidential oversight. The decree was part of Hadi's moves to restructure the army and purge it of former regime loyalists. He was also trying to create his own force to help in law enforcement and implement moves to remove former regime members.

It was the second time the ministry has come under threat in a week and the second attack on state institutions in one month. Earlier, policemen in uniform, also loyalists to Saleh, stormed the Interior Ministry, looting its offices and setting off clashes that left 15 dead. A number of policemen were arrested and are also facing trial, according to Al-Ubaidi. The policemen belong to the Central Security Forces, of which Saleh's nephew, Yahia Mohammed Abdullah Saleh, is the second in command.

The Republican Guard command center issued a statement denying responsibility for the attack and said that the mutiny was carried out by forces that no longer fall under their command.

The attack on the Defense Ministry left Sanaa, the capital of Yemen, on a state of security alert. Officials who spoke to the Associated Press voiced fears of possible attacks on state institutions during the four-day Eid Al-Fitr holiday starting Friday, which comes at the end of Muslims' holy month of Ramadan.

They said that authorities have beefed up security around the Presidential palace, the Foreign Ministry and several other state institutions. Meanwhile, part of Sanaa's Al-Zubair main street, where the Defense Ministry is located, has been blocked off to traffic while tanks and armored vehicles are stationed nearby.

The officials accused Saleh and his family of trying to "humiliate" the new regime in Yemen by showing that the new president is unable to protect it.

Several other incidents of what officials describe as "defiance to the central government" can be easily spotted around the capital. The Defense Ministry, for example, said in a statement Thursday that armed men looted four trucks carrying food supplies to its forces. Officials suspect that Saleh's men paid them to attack the trucks on their way to the capital. Meanwhile, security authorities complained in another statement that armed men blocked a highway in the early hours of Thursday to create a traffic jam.
Posted by: Steve White || 08/17/2012 00:00 || Comments || Link || E-Mail|| [6457 views] Top|| File under:
China-Japan-Koreas
N.Korea Will Have '48 Nuclear Weapons by 2016'
North Korea could have up to 48 nuclear weapons by the end of 2016, according to a U.S. think tank.


Is that how many they'll have, or how many they'll have left after selling some to Iran, Saudi Arabia, and whoever else has enough cash?

The latest report by the Washington-based Institute for Science and International Security made such an estimate after reviewing the North's centrifuge program and light-water reactors. The amount of weapons-grade uranium and plutonium Pyongyang can make depends on the level at which it uses its centrifuge plants.


Brilliant insight, boys, brilliant. Really -- it depends on the level at which they use their centrifuges, does it?
Posted by: Steve White || 08/17/2012 00:00 || Comments || Link || E-Mail|| [6457 views] Top|| File under:
India-Pakistan
Key Taliban member calls for end to war
ISLAMABAD: A key member of the Taliban has called for an end to the 10-year war in Afghanistan and for peace talks, demanding prisoner releases and an end to sanctions on rebel leaders to quicken the process.


"This is what you give us up front. Now let's talk about what we'll give you in return."

"All sides should stop fighting and solve all their differences through dialogue and negotiations," wrote Mullah Agha Jan Motasim, who until 2009 headed the political committee and is still influential in some Taliban circles, in a statement sent to AFP.

Motasim, who was finance minister in the 1996-2001 Taliban regime, welcomed "important preliminary steps" from all sides, such as the lifting of UN sanctions on former regime members, and said that as a result the Taliban were "inclined towards dialogue". But he called on the UN and US to remove remaining Taliban names from the blacklist and demanded the immediate release of Taliban leaders from Guantanamo Bay.

"We believe that such steps of international community would help in bringing peace and stability and would become a source of persuading leaders of Islamic Emirate," he wrote.
Posted by: Steve White || 08/17/2012 00:00 || Comments || Link || E-Mail|| [6458 views] Top|| File under:
Israel-Palestine-Jordan
'Israel making threats over compensation for Jews'
The Arab media was up in arms this week over a plan spearheaded by Deputy Foreign Minister Danny Ayalon to hold a summit on the issue of Jewish refugees from Arab countries at the UN in September.
 
The summit's main purpose is to push forward the matter of property rights of Jewish refugees who were forced to flee Arab countries after the establishment of the state of Israel and to turn the Jewish refugee issue into a bargaining chip which would make it clear that if the Paleostinians voice demands for refugee compensation -- demands would also be made from the Israeli side.
 
Sky News' Arabia channel aired a feature on the issue under the headline: "Israel's campaign for property compensation for Jews from Arab countries." A

bigwig

at the Foreign Ministry was interviewed in the feature and claimed that UN Security Council Resolution 242 which was made after the Six Day War focused on justice for refugees in general, and nor specifically Paleostinian or Arab refugees.
 
Hanna Issa, a Paleostinian expert on International Law shared his thoughts on the Israeli campaign: "The minute Israel felt there was a decision pressuring it to recognize Paleostinian rights, it raised the Jewish problem at an international level so that the matter of Paleostinian refugees would be put at the same level as the matter of Jewish refuges, but the issue is baseless.
 
The

news hound

behind the Sky News story said that the "Israeli campaign comes at a time when Paleostinians are trying to achieve observer status in the UN."
 
Russia al-Youm, Russia's Arabic website dedicated an article to the issue and interviewed Paleostinian officials including researcher Hamad al-Muad who has written dozens of articles and books on Israel and the right of return.
 
He believes that "Paleostinian refugees are not responsible for the property of Jews from Arab countries. They didn't take control of it and the issues of Paleostinian property and Jewish property cannot be exchanged."
 
Mutual compensation
He further explained that "Israel is trying to claim that Arab countries expelled Jews so they are responsible for compensating them for their lost property. The reality shows that Israel was the one encouraging them to emigrate and created gangs and movements in Syria, Iraq,

Leb

, Egypt and Morocco to ease Jewish immigration."
 
Deputy Foreign Minister Danny Ayalon refuted the allegations, he told Ynet: "There is no basis to this fallacious claim that Jewish organizations pressured refugees into leaving, and even if they did do so, it does not mean they (the Jews) should have been forced to leave everything behind while having their citizenship revoked and being murdered in pogroms."
 
According to Ayalon, the State of Israel and other Jewish organizations called on the Jews to make aliyah after their citizenship was revoked. "One of the purposes (of the current initiative) is that there be no permanent agreement without refugee compensation -- both Paleostinian and Jewish."
 
Egypt's press has recently shown a great deal of interest in the matter. Several papers have written that following the July 1971 revolution in the country, Jewish property devolved to state ownership under law. The press estimated the property to be worth 1 billion Egyptian Lira.
 
The local Egyptian press also noted that at the beginning of the 1950s there were some 100,000 Jews in Egypt of which only 25 remain in Egypt today. They are claiming that Israel is demanding the rights to some $21 billion worth of property in the old Jewish quarter of Cairo, including the large Adly Street Synagogue.
 
Egyptian media also quoted Israeli reports on the campaign. The Al Youm al-Saba newspaper carried the headline: "Israel enlisting the world to recognize Egyptian Jews and Jews from Arab countries as 'refugees'."
 
The story also caught the attention of Algerian newspapers who claimed that Israel was seeking compensation for Jews who fled Algeria. The opening paragraph claims that Israeli threats demanding that Algeria and the Arab nations compensate Jews have begun to sound serious.
Posted by: trailing wife || 08/17/2012 08:13 || Comments || Link || E-Mail|| [6459 views] Top|| File under:
'Iran strike worthwhile, even to delay nuke program'
[Jerusalem Post] In private meetings, Netanyahu backs strike even if Israel can't completely destroy Iran's nuclear program, 'Post' learns.

Setting Iran's nuclear plans back a few years to buy time for regime change or other unforeseen developments would be good in its own right, even if Israel cannot completely take out Iran's nuclear program, Prime Minister Binyamin Netanyahu said recently, The Jerusalem Post has learned.

Netanyahu, in private meetings, repeated a number of times that before Israel's 1981 attack on Iraq's Osirak nuclear reactor, the Mossad and Military Intelligence were opposed because they thought the best that could be done was to delay the program for a couple of years.

They also argued at the time, Netanyahu said, that nothing would be solved in the long term, and that the operational risks were too high.

The prime minister, according to government sources, said that taking action to set back the program is legitimate because the delay could give birth to numerous unforeseen developments.

For instance, he has said, such an attack -- one that demonstrates the vulnerability of the regime -- could hasten regime change inside Iran.



Sources close to Netanyahu slammed Peres for his statements, saying that he had forgotten the president's largely symbolic role. The sources said Peres had made numerous wrong assessments of the security situation in the past, particularly in opposing the attack on the Iraqi reactor; in believing the Oslo Accords -- which led to the deaths of more than 1,000 Israelis -- would usher in a "new Middle East"; and in minimizing the threats posed by the unilateral withdrawal from Gaza in 2005, which led to thousands of rockets and missiles being fired on the South.

According to government sources, Ambassador to the US Michael Oren was reflecting Netanyahu's thinking when he said on Wednesday at a public forum in Washington that Israel would be willing to hit Iran if it only set back -- and did not destroy -- its "One, two, three, four years are a long time in the Middle East -- look what's happened in the last year," Oren said.

Among the arguments used most against a solo Israeli attack, indeed an argument voiced on Tuesday by Gen. Martin Dempsey, chairman of the US Joint Chiefs of Staff, is that an Israeli attack could not take out the Iranian program. Many also argue that it would rally the Iranian population around an unpopular regime.

Netanyahu has also discounted the second part of that argument in recent meetings, saying that the Israeli rescue raid on Entebbe in 1976 did not bring the Ugandan public to rally around its dictator Idi Amin, but rather strengthened the opposition fighting him by showing his weakness.

In addition to Mossad and IDF Intelligence opposition, President Shimon Peres, then a Labor MK, also opposed the attack on the Iraqi reactor in 1981. He stood by his opposition during a Channel 2 interview on Thursday marking his 89th birthday, saying that the Iraqi reactor that was destroyed was not able to produce nuclear weapons.

He said that after the Israeli bombing, the Iraqis moved to centrifuges to enrich uranium, and that were it not for the US invasion in 2003, they would have been farther along with the centrifuges than the Iranians.

Peres said that the world realized the danger posed by a nuclear Iran, and that Israel was not in this battle alone.

Asked whether he was convinced that US President Barack Obama
The campaign's over, John...
would take action to prevent Iran from gaining nuclear weapons, Peres replied, "I am convinced that this is an American interest, and I am sure that he sees the American interest and he isn't saying this just to keep us happy. I have no doubt about it, after having had talks with him."

Peres said that it was "clear to us that we can't do it alone. We can delay. It's clear to us we have to proceed together with America. There are questions about coordination and timing, but as serious as the danger is, this time at least we are not alone."

Peres also dismissed the notion that Israel had to take action before the November 6 US elections, as many have speculated. "I don't think they will do it before the elections," he said.

Sources close to Netanyahu slammed Peres for his statements, saying that he had forgotten the president's largely symbolic role. The sources said Peres had made numerous wrong assessments of the security situation in the past, particularly in opposing the attack on the Iraqi reactor; in believing the Oslo Accords -- which led to the deaths of more than 1,000 Israelis -- would usher in a "new Middle East"; and in minimizing the threats posed by the unilateral withdrawal from

Gazoo

in 2005, which led to thousands of rockets and missiles being fired on the South.

Labor chairwoman Shelly Yechimovich said that Netanyahu harmed the institution of the president by responding so fiercely.

"Netanyahu's attack on Peres was gross and violent and the fact that he's hiding behind his associates does not diminish the harshness of his response," she said.

In response to Peres's statements, Jewish Agency chairman Natan Sharansky said the difference between the president's role and the prime minister's was clear.

"The president has a symbolic role, while the prime minister and the government are the ones who make decisions. It is important to keep this division for the sake of the democratic nature of the State of Israel and especially for subjects like these."

Meanwhile,


...back at the Council of Boskone, Helmuth had turned a paler shade of blue. Star-A-Star had struck again...


Defense Minister Ehud Barak -- who has emerged as the most bellicose minister regarding Iran -- told the Knesset during a special session, called to approve Avi Dichter's appointment as home front defense minister, that taking action against Iran today was "not simple, without risks or unintended consequences."

At the same time, he added, "I believe that it is inestimably more complicated, inestimably more dangerous, inestimably more complex, and inestimably more expensive in terms of human life and resources to deal with a nuclear Iran in the future."

Deflecting criticism that the government was not discussing the matter in sufficient depth, or that he and Netanyahu were likely to make the decision to attack Iran alone, Barak said that in all his years in government no issue -- neither dealing with peace nor with war -- has been discussed in as much depth and detail as this issue. "This does not mean there are no disagreements," he said. "The issue is complicated. But it is being deliberated."

Referring to the loud and very public discussion of the issue, Barak said "there is authority given to the prime minister, the defense minister and the foreign minister. There is a forum of nine [ministers], there is a security cabinet, and when a decision needs to be made it will be taken by the Israeli government.

That is the way it always was, and the way it needs to be. Neither citizens' groups nor even editorials [will make the decision]."

If it were up to the public, according to a poll of the Jewish population commissioned by the Israel Democracy Institute and Tel Aviv University, Israel would not attack without US assistance.

The poll, conducted on August 7-8 by the Dahaf Institute among 516 Israeli Jews, found that 61 percent were either strongly or moderately opposed to an Israeli attack without US cooperation. Only 27% said they either strongly or moderately supported such a move.

The poll also found that despite numerous reports in the Israeli press about an imminent attack, 56% said the chances of such an attack were low, while just 33% said there were very high or moderately high chances of an Israeli military action.

And while Peres said he was convinced that the US under Obama would take action, the Israeli public -- according to the poll -- is far less certain. Asked if Israel could rely on a promise US Defense Secretary Leon Panetta


...current SecDef, previously Director of the Central Intelligence Agency. Panetta served as President Bill Clinton's White House Chief of Staff from 1994 to 1997 and was a member of the United States House of Representatives from 1977 to 1993....


made on his recent visit that "Iran will never have nuclear weapons," only 22% said Israel could rely on that promise, while 70% said it could not.

The survey had a 4.5-percentage point margin of error.
Posted by: trailing wife || 08/17/2012 07:38 || Comments || Link || E-Mail|| [6459 views] Top|| File under:
Hamas PR Campaign Hits Roadblock After Sinai Attack
[AFP] "We have carried out 800 open-heart surgeries, regulated traffic, and built 44 schools," billboards boldly proclaim in white letters on a vibrant magenta background.

Not the proud boast of a Scandinavian country, but a publicity campaign undertaken by the

Gazoo

Strip's Hamas government, which has plastered news of its achievements at road junctions, in the across newspapers, on the Internet and even on the radio.

Under the slogan "We are building the nation," the Hamas PR campaign combines the concepts of environmental responsibility with that of opposition to Israel, which maintains a partial blockade on the territory.

"A clean environment for the people of the resistance," proclaims one poster which shows a worker cleaning a beach.

"We continued to build, despite the siege," says another which shows Hamas prime minister Ismail Haniya wearing a construction worker's hard hat, poring over plans with architects.

"The Hamas government was targeted by media attacks and faced a series of crises," said government

front man

Hassan Abu Hashish, pointing to Israel's massive 22-day offensive over New Year 2009, the ongoing Israeli blockade, and the salary crisis caused by an international boycott of Hamas.

Summer, he said, was a good time to run such a media campaign because of the greater number of people visiting the strip.

"In summer, there are tens of thousands of Paleostinians returning from abroad as well as international solidarity caravans coming to the

Gazoo

Strip," he said. Omar Shaaban, an analyst with the

Gazoo

-based think tank Palthink says that Hamas wants to burnish its image which has been tarnished of late by a severe power crisis and by sharp price increases.

"Their performance as a government has not been good through the past year and a half," he said. "They want to rehabilitate their reputation."

"People have a general idea but we want to give them accurate information and figures," says Abu Hashish.

"It is our right to make comparisons because we have had media attacks aimed at us, starting with those by our brothers in the West Bank," he charged, referring to the rival Ramallah-based Paleostinian Authority of president the ineffectual Mahmoud Abbas


... a graduate of the prestigious unaccredited Patrice Lumumba University in Moscow with a doctorate in Holocaust Denial...


"The (

Gazoo

) government has problems but they are due to external factors such as (shortage of) fuel or the border terminal" with Egypt, he insisted.

Since the start of the three-month publicity campaign on June 20, Hamas has been beset by still more problems, particularly in the wake of a deadly August 5 attack on Egyptian troops in northern Sinai, with Cairo suspecting Gazook involvement.

Within hours of the raid, the Rafah border terminal --

Gazoo

's only gateway to the world which is not controlled by Israel -- was closed down, putting an end to an easing of visa requirements put in place just weeks earlier by Egypt's Islamist President Mohammed Morsi.

Egypt has also shut down the network of smuggling tunnels under the

Gazoo

border and curbed the delivery of fuel from Qatar which had briefly enabled the coastal enclave's lone power station to operate all four of its turbines for the first time since 2006.

"Egypt's priority is to ensure stability and security in Sinai," said Mukhaimer Abu Saada, professor of political science at

Gazoo

City's Al-Azhar University.

"Lifting the siege and improving the situation in

Gazoo

has now become a secondary issue, despite the hopes placed in Morsi," he said.

Before the delivery of Qatari fuel began last month,

Gazoo

had been in the grip of the worst power crisis in living memory with the electricity plant forced to shut down repeatedly, causing power cuts of up to 18 hours a day.

Now the rumble of private generators, which provided a steady soundtrack through

Gazoo

's winter and spring, looks set to return this summer.
Posted by: trailing wife || 08/17/2012 00:00 || Comments || Link || E-Mail|| [6457 views] Top|| File under: Hamas
Southeast Asia
OIC to take Rohingya case to UN
MAKKAH: The Organization of Islamic Cooperation decided to take to the United Nations the issue of Myanmar's Muslim Rohingyas, displaced by deadly sectarian violence. In a closing statement, the OIC described as a "crime against humanity" the Myanmar government's handling of minority Muslims and reiterated support for the Palestinians.

The key decision taken up by the OIC was to condemn "the continued recourse to violence by the Myanmar authorities against the members of this minority and their refusal to recognize their right to citizenship."

"The summit has decided to bring this matter before the General Assembly of the United Nations," it said in a final statement.

The OIC announced on Saturday before the summit that it had received a green light from Myanmar to assist displaced Rohingya. It said Myanmar gave its agreement following talks in the capital Yangon on Friday between a delegation from the pan-Islamic body and President Thein Sein on the "deplorable humanitarian situation in Rakhine state."

The delegation assured Thein Sein that Islamic humanitarian organizations were willing to provide aid to all residents of the strife-torn state.

King Abdullah decided last Saturday to grant $50 million to the Rohingya, describing them as victims of "several rights violations, including ethnic cleansing, murder, rape and forced displacement."

Violence between Buddhists and Rohingya has left scores dead, with official figures indicating that 80 people from both sides died in initial fighting in June. The entire state has been under emergency rule since early June with a heavy army and police presence.
Posted by: Steve White || 08/17/2012 00:00 || Comments || Link || E-Mail|| [6457 views] Top|| File under:
Syria-Lebanon-Iran
Algeria's Brahimi agrees to be Syria mediator
UNITED NATIONS - Veteran Algerian diplomat Lakhdar Brahimi has agreed to replace Kofi Annan as the international mediator on Syria, though he intends to take a fresh approach as the 17-month-old conflict slips deeper into civil war, U.N. sources said on Thursday. Diplomats told Reuters that Brahimi, who had been undecided for days about whether to accept the offer of the post from U.N. Secretary-General Ban Ki-moon, did not want to be seen as a mere replacement of Annan but wanted a reconfigured title and fresh approach to his mandate as a peace broker.


He won't ask for money up front?

"He has agreed to take the post but with an amended title; he has new ideas about the approach to take," a U.N. source told Reuters on condition of anonymity, adding that Ban accepted that. Two Security Council diplomats confirmed the remarks.

U.N. officials said it was not clear when an official announcement would be made. Annan's title was joint special envoy for the United Nations and Arab League.

It remains unclear what Brahimi's formal link with the Arab League, if any, will be, diplomats said. They said Brahimi would be based in New York, unlike Annan, who is based in Geneva.
Posted by: Steve White || 08/17/2012 00:00 || Comments || Link || E-Mail|| [6461 views] Top|| File under:
UN council okays new Syria office
NEW YORK - The Security Council will let the UN military observer mission's mandate in Syria expire on Sunday and will back a new civilian office there to support UN and Arab League efforts to end the country's 18-month conflict.

France's UN Ambassador Gerard Araud, the current Security Council president, said Thursday that members agreed to UN Secretary-General Ban Ki-moon's proposal for a liaison office. Araud said the council agreed that conditions set for possibly extending the mission of the unarmed observers past Sunday were not met. He says there was no halt to the Syrian government's use of heavy weapons and no significant reduction in violence.

Russia's UN Ambassador Vitaly Churkin said an action group will meet Friday to call for an end to the violence.
Posted by: Steve White || 08/17/2012 00:00 || Comments || Link || E-Mail|| [6457 views] Top|| File under:
2.5 m Syrians need urgent aid
GENEVA: A Syrian airstrike on an opposition in the north flattened a string of houses and killed at least 20 people including children as UN humanitarian chief Valerie Amos highlighted the increasingly precarious humanitarian situation in Syria after meeting officials in Damascus to lobby for access for more international aid workers.

"Our assessment at the end of March was that a million people needed help," she told the BBC, adding that the number may now be as high as 2.5 million people in need of aid in Syria.

That number includes thousands who have taken up shelter in schools, public buildings and private residences, according to aid officials and activists.


Let the Organization of Islamic Countries and the Arab League step up. The oil ticks have the cash, and the Syrians are 'brother Arabs'.

In addition to those displaced within Syria, the UN says at least 157,600 people have fled to neighboring countries, based on those registered, while there are reports that many in conflict zones are suffering shortages of food, power and medical supplies.

UN human rights investigators yesterday accused forces loyal to Assad of committing war crimes and crimes against humanity. The report called for the UN Security Council to take "appropriate action" given the gravity of documented violations.
Posted by: Steve White || 08/17/2012 00:00 || Comments || Link || E-Mail|| [6458 views] Top|| File under:
OIC suspends Syria's membership
MAKKAH: The Organization of Islamic Cooperation suspended Syria's membership early on Thursday at a summit of Muslim leaders in Makkah, citing President Bashar Assad's violent suppression of the Syrian revolt.
The statement by the 57-nation group said: "The conference decides to suspend the Syrian Arab Republic membership in the OIC and all its subsidiary organs, specialized and affiliated institutions."

The move had been approved on Monday at a preliminary meeting of OIC foreign ministers and was agreed on the summit's second night despite opposition from Iran. The two-day emergency solidarity summit was held on Tuesday and Wednesday in the holy city of Makkah.

Custodian of the Two Holy Mosques King Abdullah presided over the meeting, attended by Iranian President Mahmoud Ahmadinejad whose country has openly criticized the push to suspend Syria.

Participants had agreed on "the need to end immediately the acts of violence in Syria and to suspend that country from the OIC."

The final statement said there had been "deep concern at the massacres and inhuman acts suffered by the Syrian people."

OIC Secretary-General Ekmeleddin Ihsanoglu told a news conference the decision sent "a strong message from the Muslim world to the Syrian regime."

"This world can no longer accept a regime that massacres its people using planes, tanks and heavy artillery," he added.

It was "also a message to the international community stating that the Muslim world backs a peaceful solution (in Syria), wants an end to the bloodshed and refuses to let the problem degenerate into a religious conflict and spill over" into the wider region, Ihsanoglu said.

The move by the OIC, which represents 1.5 billion Muslims worldwide, is aimed at further isolating Assad's embattled regime. Syria was suspended from the Arab League last year over its clampdown on the uprising that Assad characterized as a plot by Western and rival powers to overthrow his regime.

The meeting called for the "immediate implementation of the transitional peace plan and the development of a peaceful mechanism that would allow building a new Syrian state based on pluralism, democratic and civilian system."

It also urged the UN Security Council to "assume fully its responsibility by stopping the ongoing violence and bloodshed in Syria and finding a peaceful and lasting solution to the Syrian crisis."

The participants also stressed "the principal responsibility of the Syrian government for the continuation of violence and bloodshed."

Algeria, Pakistan and Kazakhstan had called for the final statement of the summit, to which Damascus was not invited, to also pin blame on the armed opposition for the bloodshed in Syria, according to informed sources at the summit. And Egypt's President Muhammad Mursi proposed the formation of a committee grouping his country with key players Iran, Saudi Arabia and Turkey to try to find a settlement to the Syrian conflict, a delegate had said.

Iranian Foreign Minister Ali Akbar Salehi on Monday criticized the move to suspend Syria's membership of the OIC, saying it would not resolve the conflict and was not in line with the group's charter. However, a source close to the participants told AFP that the Islamic Republic which had repeatedly voiced support to its Damascus ally met the decision with a "soft reaction."

Iran's president had avoided mention of the Syrian conflict in a 55-minute speech on Tuesday night. "There has been a clear change in the Iranian position toward Syria," according to a diplomat at the Makkah summit.

In a conciliatory move, King Abdullah proposed on Tuesday setting up a center in Riyadh for dialogue between Muslim Sunnis and Shiites.

In a second statement called the "Makkah Pact," the participants proclaimed their support for "Muslim people who are oppressed like the Syrian people."
It underlined the summit's support for "the oppressed Muslim peoples... who face the combat aircraft and heavy guns of the regular armies as is the case of the Syrian people."

The statement backed cooperation between Muslim states, the fight against divisions between Muslims, promotion of "moderate" Islam and the "fight against terrorism and the thinking behind it."
Posted by: Steve White || 08/17/2012 00:00 || Comments || Link || E-Mail|| [6457 views] Top|| File under:
-Election 2012
Poll: Romney Cares More Than Obama About Israel
[Jerusalem Post] Peace Index poll shows Israeli Jews -- by 2:1 ratio -- believe Romney assigns high importance to defending Israel's interests.

The day after the National Jewish Democratic Council uploaded a video of Sderot residents singing US President Barack Obama
Ready to Rule from Day One...
's praises, a poll released Thursday shows Israeli Jews -- by a 2:1 ratio -- believe Republican hopeful Willard Mitt Romney


...former governor of Massachussetts, currently the presumptive Publican nominee for president. He is the son of the former governor of Michigan, George Romney, who himself ran for president after saving American Motors from failure, though not permanently. Romney's charisma is best defined as soporific, which is probably why he is leading the Publican field. On the plus side, he isn't President B.O...


is more concerned about Israel's interests than Obama.

The monthly Peace Index poll commissioned by the Israel Democracy Institute and Tel Aviv University asked 516 Israeli Jews whether Obama or Romney "assigns more importance to defending Israel's national interests."

According to the poll, conducted by the Dahaf Institute on August 7-8, 40 percent of the respondents said Romney, 19% Obama and 10% said "both to the same extent." Another 25% did not know, while 6% said "neither."

When broken down even further -- into the Left, Center and Right camps -- Obama only fares well on the Left, with Romney polling significantly better both among those who consider themselves in the Center or on the Right on political-security issues.

In the Center, 39% see Romney as better for Israel, as opposed to 20% for Obama.

On the Right, 52% say Romney, and only 13% Obama.

And on the Left, Obama outpolls Romney 37% -- 17%.

The poll has a 4.5 percent margin of error.

The poll was released two weeks after Romney and US Defense Secretary Leon Panetta


...current SecDef, previously Director of the Central Intelligence Agency. Panetta served as President Bill Clinton's White House Chief of Staff from 1994 to 1997 and was a member of the United States House of Representatives from 1977 to 1993....


came to Israel for visits, both seeking to win over pro- Israel supporters in the US.

The poll is interesting because it is one of only a few surveys of Israeli attitudes toward the two candidates.

A poll in June commissioned by the Begin-Sadat Center for Strategic Studies asked a sample of Jewish Israelis "Who would better promote Israel's interests, Obama or Romney?" In that survey Romney outpolled Obama 29-22%, with fully 49% either not responding or saying they did not know.
Posted by: trailing wife || 08/17/2012 07:38 || Comments || Link || E-Mail|| [6457 views] Top|| File under:
Who's in the News
35
[untagged]
2
Hamas
1
al-Qaeda in Pakistan
1
Boko Haram
1
Thai Insurgency
1
Arab Spring
1
al-Aqsa Martyrs
Bookmark
E-Mail Me
The Classics
The O Club
Rantburg Store
The Bloids
The Never-ending Story
Thugburg
Gulf War I
The Way We Were
Bio
Merry-Go-Blog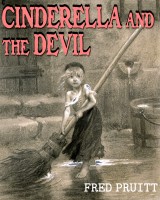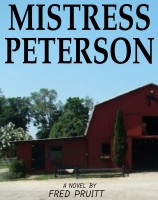 On Sale now!


A multi-volume chronology and reference guide set detailing three years of the Mexican Drug War between 2010 and 2012.

Rantburg.com and borderlandbeat.com correspondent and author Chris Covert presents his first non-fiction work detailing the drug and gang related violence in Mexico.

Chris gives us Mexican press dispatches of drug and gang war violence over three years, presented in a multi volume set intended to chronicle the death, violence and mayhem which has dominated Mexico for six years.
Click here for more information


Meet the Mods
In no particular order...


Steve White
Seafarious
Pappy
lotp
Scooter McGruder
john frum
tu3031
badanov
sherry
ryuge
GolfBravoUSMC
Bright Pebbles
trailing wife
Gloria
Fred
Besoeker
Glenmore
Frank G
3dc
Skidmark
Alaska Paul



Better than the average link...



Rantburg was assembled from recycled algorithms in the United States of America. No trees were destroyed in the production of this weblog. We did hurt some, though. Sorry.
18.206.177.17

Help keep the Burg running! Paypal: