Afghanistan
Karzai Denounces Nato for Civilian Losses in Logar, Zabul
[Tolo News]
Afghanistan's Caped President

Hamid Maybe I'll join the Taliban Karzai
... A former Baltimore restaurateur, now 12th and current President of Afghanistan, displacing the legitimate president Rabbani in December 2004. He was installed as the dominant political figure after the removal of the Taliban regime in late 2001 in a vain attempt to put a Pashtun face on the successor state to the Taliban. After the 2004 presidential election, he was declared president regardless of what the actual vote count was. He won a second, even more dubious, five-year-term after the 2009 presidential election. His grip on reality has been slipping steadily since around 2007, probably from heavy drug use...
on Tuesday condemned two of NATO


...the North Atlantic Treaty Organization. Originally it was a mutual defense pact directed against an expansionist Soviet Union. In later years it evolved into a mechanism for picking the American pocket while criticizing the cut of the American pants...


's military operations in

Pashtun-infested Logar

and Zabul provinces, calling for a full investigation into both incidents following reports of civilian deaths and disappearances.

The NATO-led International Security Assistance Force (Isaf) responded that it is also conducting investigations into claims the

Pashtun-infested Logar

operation killed four children and that three civilians were missing after being incarcerated
Don't shoot, coppers! I'm comin' out!
by security forces in Zabul.

Karzai denounced the operation in

Pashtun-infested Logar

's Baraki Barak district, conducted on Sunday, which he was told killed four children.

"As per the information by the provincial governor Mohammad Iqbal Azizi, NATO forces carried out an operation on Sunday afternoon to detain two armed

jihad boy

s, but resulted in killing four innocent children who were just grazing animals," a statement from the presidential office said.

Karzai stressed that despite repeated pledges by NATO to avoid civilian casualties, "innocent lives including children are still being lost in fighting a terrorism whose havens and sanctuaries remain safe outside Afghanistan's borders."

Isaf confirmed there was a military operation in the district on October 20 but it could not comment on the reports of the children's deaths.

"We are aware of the allegations and we take these the very seriously," Isaf HQ spokesperson Jamie Graybeal told TOLOnews.

"We are working very closely with the Afghan officials to determine the circumstances of these events. Once that investigation is done we will have more information."

Karzai also condemned a military operation in Zabul province carried out on October 13 because three of four civilians who were incarcerated
Don't shoot, coppers! I'm comin' out!
during the operation were still missing, according to provincial governor Mohammad Ashraf Naseri.

The president said he would send a delegation from Kabul to assist in investigating the incident if necessary.

Graybeal said the operation was a partnered operation with the

Afghan cops

and confirmed that some civilians had been briefly incarcerated
Don't shoot, coppers! I'm comin' out!
"Three Afghans were briefly incarcerated
Don't shoot, coppers! I'm comin' out!
but they were released from our custody shortly after. We don't have any additional information on their current location," he said.

Posted by: Fred || 10/24/2012 00:00 || Comments || Link || E-Mail|| [10796 views] Top|| File under:
Arabia
Saleh strongly slams interim government
[Yemen Post] The former Yemeni president Ali Abullah Saleh has strongly slammed the Yemeni interim government, dubbing it as a lame government.


So he liked being Mr. Big. Who knew?


In an article published in Alyaman Alyawm (Yemen Today), he said that the GCC-brokered power transfer deal had not been completely implemented, stressing that the General People Congress committees to all articles of the deal.

Saleh emphasized that the interim government presided by Mohammad Salem Basindwa is incompetent and could not fulfill its promises, indicating that it doubled the suffers of Yemenis. He reitrated that he will stay as the leader of the General People Congress, despite efforts exerted to take him away.

Saleh's attacks against the government came amid attempts of states that adopted the GCC deal to persuade him to leave the political life.

Well-informed sources affirmed that the UN Envoy Jamal Benomar who currently visits Yemen seeks to put pressures on Saleh to resign from the GCC.

Meanwhile,


...back at the shouting match, a new, even louder, voice was to be heard...


fears are raised among population of Yemen that violence acts may break out in Eid Al-Adha, a

Mohammedan

religious holiday, particularly as Yemeni analysts anticipated that violence acts will break out. Abaad Research and Study Centre (Abaad) had warned that

festivities

will erupt between the Republican Guard led by the elderly son of the former president President-for-Life Ali Abdullah Saleh


... Saleh initially took power as a strongman of North Yemen in 1977, when disco was in flower, but he didn't invite Donna Summer to the inauguration and Blondie couldn't make it...


and the First Armored Division commanded by the defected Ali Mohsin Saleh.
Posted by: Fred || 10/24/2012 00:00 || Comments || Link || E-Mail|| [10796 views] Top|| File under: Arab Spring
Demands to hand over son of military commander
[Yemen Post] Yemen's interior ministry has demanded to swiftly hand over a son of a military commander who is charged with killing a policeman and wounding three others.

The ministry requested to hand over the son of Murad al-Awbali, a commander of the Republican Guard 62th Brigade, expressing its surprise as some authorities operate to hide criminals and killers.

Security sources said that three defendants were handed over and that the main defendant, Mohammad al-Awabli, is still

on the lam

.

Murad Al-Awbali, a loyalist to former president President-for-Life Ali Abdullah Saleh


... Saleh initially took power as a strongman of North Yemen in 1977, when disco was in flower, but he didn't invite Donna Summer to the inauguration and Blondie couldn't make it...


and his son Ahmed, is accused of committing crimes against protesters in the southern province of Taiz. Taiz protesters demonstrated repeatedly, demanding to hold al-Awbali accountable.

He was appointed Ahmed Saleh as a commander of the 62 brigade by after the protests calling for his arrest and prosecutions increased.

President Abdurabu Mansour Hadi


...the second and possibly the last president of Yemen, successor to former President-for-Life Ali Abdullah Saleh...


replaced about high-ranking generals of Saleh's relatives and loyalists in a bid to implement reforms in the army, but the well-equipped military units, the Republican Guard, are still run by Saleh's son, Ahmed.

After carrying out reforms in army and security services, the Yemeni army could defeat al-Qaeda in some districts of Abyan
...a governorate of Yemen. The region was a base to the Aden-Abyan Islamic Army terrorist group until it dropped the name and joined al-Qaeda. Its capital is Zinjibar. In March 2011, al-Qaeda in the Arabian Peninsula declared the governate an Islamic Emirate after seizing control of the region. The New York Times fastidiously reported that those in control, while Islamic hard boyz, are not in fact al-Qaeda, but something else that looks, tastes, smells, and acts the same. Yemeni government forces launched an effort to re-establish control of the region when President-for-Life Saleh was tossed and the carnage continues...
governorate.

Meanwhile,


...back at the pie fight, Bella opened her mouth at precisely the wrong moment...


Yemen's security authorities have stated that they have taken tight security measures in the capital Sana'a in anticipation of any violence acts in Eid al-Adha, a

Moslem

religious holiday. Fears are raised among population of Yemen that violence acts may break out in Eid Al-Adha, a

Moslem

religious holiday, particularly as Yemeni analysts anticipated that violence acts will break out.


Posted by: Fred || 10/24/2012 00:00 || Comments || Link || E-Mail|| [10796 views] Top|| File under: Arab Spring
Bangladesh
No more testimony to defend Sayedee
[Bangla Daily Star] International Crimes Tribunal-1 yesterday closed recording the testimonies of defence witnesses for Jamaat leader Delwar Hossain Sayeedi


...Islamic orator and politician. He was a former Member of Parliament in the National Assembly of Bangladesh from 1996 to 2008, and is one of the most prominent leaders of the Bangladesh Jamaat-e-Islami...


in connection with crimes against humanity after the defence failed to produce witnesses.

Now only the closing statements of the prosecution and defence are left before the tribunal delivers the verdict in the case against the Jamaat-e-Islami
...The Islamic Society, founded in 1941 in Lahore by Maulana Sayyid Abul Ala Maududi, aka The Great Apostosizer. The Jamaat opposed the independence of Bangladesh but has operated an independent branch there since 1975. It maintains close ties with international Mohammedan groups such as the Moslem Brotherhood. the Taliban, and al-Qaeda. The Jamaat's objectives are the establishment of a pure Islamic state, governed by Sharia law. It is distinguished by its xenophobia, and its opposition to Westernization, capitalism, socialism, secularism, and liberalist social mores...
nayeb-e-ameer.

The tribunal on Monday had asked Sayeedi's counsel to produce the remaining four witnesses yesterday.

But Sayeedi's counsel produced only one witness, Ganesh Chandra Saha, who was actually listed as a prosecution witness and was supposed to testify against Sayeedi.

After his cross-examination, the tribunal asked the defence whether they would produce any more witnesses for Sayeedi.

Defence counsel Mizanul Islam replied in the negative.

"Defence witness production closed," said tribunal Chairman Justice Md Nizamul Huq.

Posted by: Fred || 10/24/2012 00:00 || Comments || Link || E-Mail|| [10795 views] Top|| File under: Jamaat-e-Islami
Britain
Shabaab threatens Britain over extradition of Abu Hamza al Masri
Yesterday the Somali terror group Shabaab threatened to attack Britain for extraditing radical Muslim cleric Abu Hamza al Masri, who arrived in the US on Oct. 5 after being held for nine years in a British prison. The al Qaeda affiliate also pledged "to go to every possible length" to free the Blind Sheikh, another convicted terrorist, who is serving a life sentence in the US for murdering US citizens.

Shabaab threatened Britain and pledged to work to free the Blind Sheikh, in a series of 11 tweets on its Twitter account, HSM Press Office (@HSMPress, or Harakat al Shabaab al Mujahideen Press Office).

"The nightmare that surreptitiously looms on British shores is bound to eclipse the horrors of 7/7 and 21/7 combined," one tweet said, referring to the July 7, 2005 coordinated suicide attacks in London, and the July 21, 2005 failed bombings at London train stations.

Shabaab warned that the British government's "actions will be repaid in retaliatory measure" and said that "Britain will pay the heftiest price for its brazen role in the war against Islam and endless brutality against innocent Muslims."

In another tweet, Shabaab said it "pledges to go to every possible length to attain the freedom of imprisoned Muslim scholars, starting with Sh. Omar Abdirahman," or Sheikh Omar Abdel Rahman, who is better known as the Blind Sheikh.

The group then urged Muslims in the West "to hasten towards the release of their Muslim brothers & sisters," and specifically called on "the Muslims in the United States to make their stand."

Posted by: Au Auric || 10/24/2012 09:58 || Comments || Link || E-Mail|| [10795 views] Top|| File under:
Fifth Column
Islamist Adviser to the State Dept and USAID Exposed
Abed Ayoub, the CEO of Islamic Relief USA, a powerful charity with links to

Hamas, always the voice of sweet reason,

is an official advisor to the State Department and USAID.

Ayoub has been advising the Obama Administration since at least April 2010. He and his organization have been publicly embraced by

President B.O.

and Vice President Biden.

Ayoub was born in a Paleostinian refugee camp and raised in Jordan. After high school, he moved to Yugoslavia and Germany and ultimately ended up in

Caliphornia

. He became a volunteer for the Islamic Relief USA (IRUSA) and went on to become its CEO in 2008. He is a governance committee member of Islamic Relief Worldwide (IRW), IRUSA's parent group. He is also on the Board of Trustees of the Center for Interfaith Action on Global Poverty.

Ayoub joined the State Department's Religion and Foreign Policy Working Group in November 2011, specifically the Sub-Group on Faith-Based Groups and Development and Humanitarian Assistance, according to IRUSA's

blurb

.
Posted by: Au Auric || 10/24/2012 19:05 || Comments || Link || E-Mail|| [10795 views] Top|| File under:
CIA Hosts Training by Muslim Brotherhood Leader/Hamas Supporter
Over the last several years, the presence of

Moslem Brüderbund

(MB) operatives working inside the federal government advising our

big shot

s has been definitively documented (see articles here , here and here). This penetration of our system is shocking and constitutes an immediate danger for American citizens. The success of the MB's influence operation from within our government is now manifesting itself with national and global implications for the security of America and its citizens.

In July of this year, the CIA hosted a 2-day training program at its headquarters in Langley, Virginia entitled "Countering Violent Extremism Workshop for the National Capitol Region."

Present at this conference were local, state, and federal officials from nearly every law enforcement, military, and intelligence organization around the Washington Metropolitan area. In addition to the senior CIA, FBI, and DHS officials conducting the training, members of the

Mohammedan

community moderated and led the training throughout the 2-day program. Notable among these was Imam Mohammed Magid who participated in speaking about "Building Communities of Trust: A Local Example of a Partnership between the All Dulles Area

Mohammedan

Society (ADAMS) and Law Enforcement."

How was Imam Magid vetted to speak at CIA Headquarters? And who vetted him?

The ADAMS Center is a

Moslem Brüderbund

front organization. It was founded by some of the most senior

Mohammedan

Brothers in the United States, to include Ahmed Totanji, who still resides in Herndon, Virginia. Its website proclaims "[ADAMS] is a membership organization registered in the State of Virginia as a non-profit, tax exempt corporation and is affiliated with the Islamic Society of North America (ISNA)."

Imam Magid is the Executive Director of the ADAMS Center. He is also the President of the Islamic Society of North America (ISNA), the largest

Moslem Brüderbund

organization in the U.S. which was found to be a financial support entity for

Hamas, always the voice of sweet reason,

in the largest terrorism financing and Hamas trial in U.S. history (US v Holy Land Foundation, Dallas, 2008). Having Magid advise and teach U.S. intelligence and law enforcement officials can only be aptly described as insane. According to officials at Langley who were willing to speak on the condition of anonymity, this is an outrage - but none of the leaders on the inside seem to understand the gravity of this threat. To say the fox is in the hen house would be an understatement.

But the insanity does not end there. Imam Mohammed Magid continues to be a guest in the White House, works with the National Security Council, advises the Secretary of State, is on the DHS Homeland Security Advisory Working Group, and has received an award from the FBI. Magid continues to be treated by American leaders as if he is a friend, yet he is the leader of the largest MB front in the U.S. which financially supports the terrorist organization Hamas.

Posted by: Au Auric || 10/24/2012 18:07 || Comments || Link || E-Mail|| [10804 views] Top|| File under:
Great White North
Canada provokes Iran bust-up at world meeting
Canada's top diplomat blasted Iran for human rights violations and religious intolerance at a meeting Monday of world parliamentarians, drawing an angry response from Tehran's delegation.

Addressing 1,400 lawmakers at the gathering in Quebec City, Canadian Foreign Minister John Baird said Bahais and Christians in Iran were "consistently threatened with death and torture, simply for believing."

He also said "the evil regime in Iran... remains the most significant threat to global peace and security," accusing Tehran of fomenting hatred against the Jewish people and supporting terrorist groups.

Iraj Nadimi, head of the eight-member Iranian delegation at the gathering, threw up his arms in a display of protest, and held up a small sign identifying his country.

Later he accused Baird of meddling in Iran's sovereign affairs, likening the remarks to Tehran using the forum to promote Quebec's independence from the rest of Canada.

In his speech, Baird called on delegates to return home after the 127th conference of the Inter-Parliamentary Union (IPU) and press their respective governments to throw their support behind a human rights resolution on Iran at the United Nations.

"This regime stands for everything we parliamentarians should stand against," he said.

After Ottawa on Sept. 7 announced the closure of its embassy in Tehran and expelled Iranian diplomats from Canada, the Iranians' attendance at the IPU was initially in doubt.

Ottawa did not cite a specific incident for the breakdown in relations, but issued a strongly worded attack on the Islamic Republic's support for Syrian President Bashar al-Assad's regime and its "incitement to genocide" against Israel.

Ottawa has also accused its rulers of failing to account for their disputed nuclear program.

Iran, which has been ruled by an Islamic theocracy since the 1979 revolution, is locked in a diplomatic stand-off with the West over its nuclear activities, which Tehran insists are entirely peaceful.

While Iran claims it is pursuing purely civilian atomic energy and research, Washington, Israel and their allies argue it is seeking a nuclear weapons capability.

In a scrum with reporters on Monday after his speech, Baird dismissed the Iranian delegation's reaction to his comments, saying "sometimes the truth hurts."

"Staying silent is never an option when people stone women, when they hang gays, when they incite genocide, when they say they want to wipe the Jewish people and the Jewish state off the map," he said.

"It is never good for anyone in civilized society to stay quiet. It is tremendously important as an international community that we speak with one voice."

In his speech, Baird was also critical of children being forced into marriages in Niger, of "actively and viciously implemented" laws against homosexuality in Uganda, and of the Assad regime for "despicably slaughtering innocent civilians."

The delegation of Uganda condemned what they called Baird's "arrogance and ignorance" for his criticism of Uganda's treatment of gays and lesbians.
Posted by: Glinesh Craling7938 || 10/24/2012 02:15 || Comments || Link || E-Mail|| [10796 views] Top|| File under:
Home Front: WoT
Family trying to contact Nafis thru' lawyers
[Bangla Daily Star] The family of Qazi Mohammad Rezwanul Ahsan Nafis, the Bangladeshi youth tossed in the slammer
Into the paddy wagon wit' yez!
in New York over an alleged bomb plot, was trying to talk to him through the lawyer the US government appointed for him, reported the BBC Bangla service yesterday.

Nafis's father Quazi Ahsanullah told the BBC Bangla that they had talked to the lawyer who informed them it would take two weeks to complete the process for them to be able to talk to Nafis.

"We have no way to talk to my son. That's why we could not talk to him. We are trying to talk to him through his lawyer," said Ahsanullah.

It would then be possible to know why Nafis refused to talk to the officials of Bangladesh embassy in the US, he added.

Though Nafis's family is frequently requesting the Bangladesh government to provide him legal assistance, the possibility has become thin due to his refusal to talk to the embassy officials.

Ahsanullah, however, said nobody from the Bangladesh government nor the US embassy in Dhaka contacted with them. "We are looking forward to seeing the Bangladesh government's steps."

Replying to a query about the FBI's allegation against Nafis, his father termed it a "total conspiracy".

On another question, Ahsanullah told the BBC that he had not even thought of appointing a lawyer personally as he did not know the process and the cost. It would also not be possible for him to bear a huge expense, he added.

Posted by: Fred || 10/24/2012 00:00 || Comments || Link || E-Mail|| [10796 views] Top|| File under: al-Qaeda
India-Pakistan
Zia's son Ijaz-ul-Haq decides to join hands with Nawaz
[Dawn] Chief of Pakistain

Mohammedan

League- Zia Ijaz-ul-Haq decided on Tuesday that he was joining Pakistain

Mohammedan

League- Nawaz (PML-N), DawnNews reported.

Ijaz, son of former military dictator Zia ul Haq

...the creepy-looking former dictator of Pakistain. Zia was an Islamic nutball who imposed his nutballery on the rest of the country with the enthusiastic assistance of the nation's religious parties, which are populated by other nutballs. He was appointed Chief of Army Staff in 1976 by Prime Minister Zulfikar Ali Bhutto, whom he hanged when he seized power. His time in office was a period of repression, with hundreds of thousands of political rivals, minorities, and journalists executed or tortured, including senior general officers convicted in coup-d'état plots, who would normally be above the law. As part of his alliance with the religious parties, his government helped run the war against the Soviets in Afghanistan, providing safe havens, American equipiment, Saudi money, and Pak handlers to selected mujaheddin. Zia died along with several of his top generals and admirals and the then United States Ambassador to Pakistain Arnold Lewis Raphel when he was assassinated in a suspicious air crash near Bahawalpur in 1988...
, said that he would formally announce his decision in a few days after meeting with PML-N Chief
Nawaz Sharif


... served two non-consecutive terms as prime minister, heads the Pakistain Moslem League (Nawaz). Noted for his spectacular corruption, the 1998 Pak nuclear test, border war with India, and for being tossed by General Musharraf...


He said that he took this decision because he wanted alliance of the

Mohammedan

League. Adding that, he said that he was always part of the

Mohammedan

League and will always be.

Ijaz remained federal minister for Labour, Manpower and overseas Paks from 1997- 1999 in Nawaz Sharif's government.He stepped down from the post following differences with Sharif, who was

tossed

shortly afterwards by General
Pervez Perv Musharraf


... former dictator of Pakistain, who was less dictatorial and corrupt than any Pak civilian government to date ...


in 1999.

Forming his own PML splinter faction, Zia ul Haq, Ijaz was elected to the National Assembly for a record fourth time in the 2002 general election. Initially allying himself with Musharraf's PML-Q party, he was appointed federal minister for religious affairs.

He lost for the first time in the 2008 general election, and resigned from the PML-Q in February 2010.

His revived PML-Zia upset the Pakistain Peoples Party in Bahawalnagar for Member of the Provincial Assembly in March 2010.
Posted by: Fred || 10/24/2012 00:00 || Comments || Link || E-Mail|| [10795 views] Top|| File under: Govt of Pakistan
JI asks Fazl to apologise for supporting government
[Dawn] The provincial chapter of Jamaat-e-Islami
...The Islamic Society, founded in 1941 in Lahore by Maulana Sayyid Abul Ala Maududi, aka The Great Apostosizer. The Jamaat opposed the independence of Bangladesh but has operated an independent branch there since 1975. It maintains close ties with international Mohammedan groups such as the Moslem Brotherhood. the Taliban, and al-Qaeda. The Jamaat's objectives are the establishment of a pure Islamic state, governed by Sharia law. It is distinguished by its xenophobia, and its opposition to Westernization, capitalism, socialism, secularism, and liberalist social mores...
(JI) has criticised Jamaat Ulema-e-Islam


...Assembly of Islamic Clergy, or JUI, is a Pak Deobandi (Hanafi) political party. There are two main branches, one led by Maulana Fazlur Rahman, and one led by Maulana Samiul Haq. Fazl is active in Pak politix and Sami spends more time running his madrassah. Both branches sponsor branches of the Taliban, though with plausible deniability...


-Fazl chief
Maulana Fazlur Rehman
Deobandi holy man, known as Mullah Diesel during the war against the Soviets, his sympathies for the Taliban have never been tempered by honesty ...
for what it called following the pro-America policies of the federal government.

Maulana Fazlur Rehman was responsible for the destruction caused owing to NATO


...the North Atlantic Treaty Organization. It's headquartered in Belgium. That sez it all....


supply, drone attacks, enforcement of secular policies in the country and operations against innocent people because he shouldered the pro-US government of Zardari, JI provincial deputy chief Mushtaq Ahmed Khan told a

presser

here on Monday.

He asked the JUI-F chief to seek apology from the nation for supporting the government. He added that JUI-F was moving towards secularisation and JI was not ready to go along it.

He said that Maulana Fazl ignored the suggestions put forward by JI for revival of Mutahidda Majlis-e-Amal (MMA).

According to him, the suggestions were about enforcement of Islamic system in the country and end to military operation.

Mr Khan dispelled the impression that his party had demanded 50 per cent seats in Khyber-Pakhtunkhwa


... formerly NWFP, still Terrorism Central...


Assembly for revival of MMA. The JUI-F leader was not ready to stop supporting the government and in such a situation JI was not ready to become part of MMA, he said.

"MMA without JI and JUI-S (the faction of Maulana Samiul Haq
...the Godfather of the Taliban, leader of his own faction of the JUI. Known as Mullah Sandwich for his habit of having two young boys at a time...
) is meaningless because in the past JUI-F won most of the seats with the support of these two parties but now it will be impossible for it to do so," he said.

Flanked by Israrullah and Bahrullah, Mr Khan said that JI had nothing to do with MMA but the JUI-F leader was busy in
speaking against Jammat and its leadership for no reasons.

"Our agenda for revival of MMA was to decide a roadmap for enforcement of Sharia, creation of job opportunities, provision of health facilities and solution to rest of the core issues in the province," he said.
Posted by: Fred || 10/24/2012 00:00 || Comments || Link || E-Mail|| [10797 views] Top|| File under: Govt of Pakistan
Non payment of bills -- Lal Masjid electricity disconnected
[Dawn]
Islamabad Electric Supply Company (Iesco) on Wednesday night disconnected Lal Masjid's electricity because of non payment of electricity bills, worth Rs 2.2 million by Auqaf Department of federal capital, Dawn has learnt.

Mufti Tehseen Ullah of Lal Masjid said that the mosque is government property, so it is the responsibility of Auqaf Department to pay the bills but the department has made it a routine to delay the payments.

"Although electricity was disconnected on Wednesday night but there was water available in the tanks, all consumed by now, and there is not a single drop left," he said.

Mufti Tehseen said that there is no water in the bathrooms. There are 10 Muftis teaching in Darul Ifta but cannot do their work, especially in the evening.

Internet was being used in the mosque to issue Fatwas (religious edicts) to people from all over the world but for the last five days, the internet could not be used.

"Iesco and Auqaf both are government departments but thousands of residents of federal capital and students of the mosque have been suffering because of a tussle between them," he said.

He said that Iesco office has been contacted many times but officials say that they cannot restore the electricity, until the bill is not paid.

Mufti Haider Zaman, who was studying in the light of small batteries, said that all the officials of the mosque and residents of the area have been annoyed by the power disconnection.

"We are peaceful people and don't want to take law and order in our hands, so decision makers should take notice of the issues," he said.

Posted by: Fred || 10/24/2012 00:00 || Comments || Link || E-Mail|| [10795 views] Top|| File under: Govt of Pakistan
Bin Laden would have escaped if Pakistan permission sought: Obama
[Dawn] US President Barack Obama
The Cambridge police acted stupidly...
, in some of his most blunt remarks to date, said on Monday that the late Osama bin Laden


... who has left the building...


would have escaped if the United States had sought Pakistain's permission ahead of the raid on the al Qaeda leader's compound.



B.O. regime

officials have previously justified the decision not to involve Islamabad by citing the risk that bin Laden might somehow be tipped off and flee his compound in Abbottabad


... A pleasant city located only 30 convenient miles from Islamabad. The city is noted for its nice weather and good schools. It is the site of Pakistain's military academy, which was within comfortable walking distance of the residence of the late Osama bin Laden....


before the team of Navy SEALs arrived.

Leon Panetta


...current SecDef, previously Director of the Central Intelligence Agency. Panetta served as President Bill Clinton's White House Chief of Staff from 1994 to 1997 and was a member of the United States House of Representatives from 1977 to 1993....


, then the director of the CIA and now defence secretary, said in an interview with TIME magazine shortly after the May 2011 raid that there was a concern that the Paks "might alert the targets."

But in Monday's presidential foreign policy debate against Republican opponent Willard Mitt Romney


...former governor of Massachussetts, currently the Publican nominee for president. He is the son of the former governor of Michigan, George Romney, who himself ran for president after saving American Motors from failure, though not permanently. Romney has a record as a successful businessman, heading Bain Capital, and he rescued the 2002 Winter Olympics from the midst of bribery and mismanagement scandals. More to the point, he isn't President B.O...


, Obama presented such risk as a certainty.

"If we had asked Pakistain (for) permission, we would not have gotten him," Obama said.

Posted by: Fred || 10/24/2012 00:00 || Comments || Link || E-Mail|| [10800 views] Top|| File under: Govt of Pakistan
Pakistan rejects Indian accusation of terrorists' infiltration
[Dawn]
Pakistain on Tuesday rejected statement of Indian Home Minister about "Pakistain helping Islamic fascisti to infiltrate into India," and termed it totally baseless and unfounded.

Foreign Office Spokesman, while responding to some media reports about remarks made by Indian Home Minister S. K. Shinde, said that we totally reject these allegations and insinuations.

He said that such unsubstantiated statements are not very helpful in creating a conducive environment necessary for improving the relationship between the two countries.

The

front man

also said that if the Indian home minister has any information or evidence, he is most welcome to share it with us.

Shinde alleged that Pakistain was helping Islamic fascisti infiltrate into India.

"We have information that Pakistain is helping Islamic fascisti to enter our territory. We have intelligence inputs. But we are alert," he told

news hound

s in the Indian capital on Sunday.
Posted by: Fred || 10/24/2012 00:00 || Comments || Link || E-Mail|| [10796 views] Top|| File under: Govt of Pakistan
Kasab's mercy plea goes to Indian president
[Dawn] Indian officials on Tuesday submitted a clemency plea to the president by the lone surviving gunman from the 2008 Mumbai attacks, opening the final appeal stage against his death sentence. Pakistain-born Mohammed Ajmal Kasab, currently in jail in Mumbai, was one of 10

gunnies

who laid siege to the city in attacks that lasted nearly three days and killed 166 people and

maimed

more than 300 on November 26, 2008.


Can't see why they'd grant him clemency. He didn't grant it to his victims.
Posted by: Fred || 10/24/2012 00:00 || Comments || Link || E-Mail|| [10798 views] Top|| File under: Lashkar e-Taiba
Israel-Palestine-Jordan
Syrians Burn Jordan Camp Tents in Protest
[An Nahar] A group of angry Syrians set fire to their tents in protest at "bad living conditions" at the Zaatari desert refugee camp in northern Jordan, a leading charity said on Tuesday.


That makes sense. Not a lot of sense, but kind of. In an Islamic sort of way... Kinda.


"A number of Syrian refugees torched 20 tents last night, protesting bad living conditions in Zaatari and demanding the authorities replace tents with caravans," said Zayed Hammad, head of the Ketab and Sunna Society, a charity that helps hundreds of thousands of Syrians in the kingdom.

"Police did not make any arrests and no one was hurt. I think Syrian regime supporters did this in an attempt to create riots inside the camp," Hammad told AFP.

There are 5,000 tents and 350 caravans in Zaatari, which houses 37,000 refugees, he said.
Posted by: Fred || 10/24/2012 00:00 || Comments || Link || E-Mail|| [10796 views] Top|| File under: Govt of Syria
Southeast Asia
US says Myanmar 'on right track' over NK arms ties
BEIJING: The United States believes that Myanmar is on the right track toward giving up its remaining military ties with North Korea but recognizes it will take time, the US envoy for the North Korean nuclear dispute said on Monday.


Not too long, though. A month should do it...

US Special Representative for North Korea Policy Glyn Davies told reporters in Beijing that Washington continued to be worried about that relationship and it was an issue raised with their counterparts in the former Burma.

"I think that Burma's on the right path, that they have made a strategic decision to fundamentally alter their relationship with the DPRK and to ultimately end these relationships with North Korea," Davies said, using the country's official name, the Democratic People's Republic of Korea. "But it's a work in process. It was a long relationship that the two countries had and so it does take some time to work through it."

The Southeast Asian country's defense minister said in June that Myanmar had abandoned research on a nuclear program that never progressed very far and had stepped back from close military and political ties with North Korea. News reports two years ago indicated Myanmar had obtained technology for enriching uranium from North Korea along with parts for a nuclear weapons program.

A UN panel that monitors compliance with sanctions on North Korea has also investigated reports of possible weapons-related deals between Pyongyang and Syria and Myanmar.
Posted by: Steve White || 10/24/2012 00:00 || Comments || Link || E-Mail|| [10796 views] Top|| File under:
Syria-Lebanon-Iran
US Wants New Lebanon Gov't Free Of Syria Influence
[Ynet] The

B.O. regime

on Tuesday threw its support behind efforts by

Leb

's president to form a new government in the aftermath of last week's deadly

car boom

ing in Beirut that many blame on Syria or its ally, Hezbollah.

The State Department said the US believed it is time for the Lebanese people to choose a government that will counter the threat posed by the civil war in neighboring Syria, like Friday's bombing that killed an anti-Syrian intelligence official. But it also warned against any leadership changes leaving the country with a power vacuum.


As my German grandmother used to say when we little ones proudly displayed our latest scrawls, "Is that nice!"
Posted by: trailing wife || 10/24/2012 00:00 || Comments || Link || E-Mail|| [10795 views] Top|| File under:
Iran's private sector exports over 20 million barrels of oil over 4 months
The Iranian private sector has exported over 20 million barrels of crude oil to international markets during the past four months, circumventing the West's sanctions targeting the Islamic Republic's oil sector, the Mehr News Agency quoted the chairman of the union of Iranian exporters of oil derivatives, Hassan Khosrojerdi, as saying.


That can't be true. The U.S. has the toughest sanctions evah against Iran, I heard Champ say so in the debate...

"A number of new consignments will be also exported to Asian and European markets within the next few days," he added.

On September 9, the private sector delivered the first shipment of crude oil to foreign buyers, despite the U.S. and EU sanctions.

"An agreement has been made that allows an Iranian consortium comprising private firms to export 20 percent of its oil exports to international markets, including the EU," Khosrojerdi said. "This equates to around 400,000 to 500,000 barrels of oil per day."

Economic experts say that Iran's private sector will fill the gap created by international sanctions on Iran's oil sector and central bank.
On September 2, Mohammad-Ali Khatibi, who is Iran's OPEC governor and the director of the National Iranian Oil Company, said Iran's oil exports are at their normal level and are unaffected by Western embargoes.

"We don't see anything abnormal, almost everything is progressing routinely," he told the ISNA News Agency.

In July, Oil Minister Rostam Qasemi said that although the West has imposed sanctions on Iran's oil sector with the goal of toppling the Islamic establishment, the country's oil exports will never be halted because oil consuming countries need Iranian crude.

"There are many ways to easily sell oil, one of which is to take advantage of businessmen and the private sector," Qasemi said.

At the beginning of 2012, the United States and the European Union imposed new sanctions on Iran's oil and financial sectors with the goal of preventing other countries from purchasing Iranian oil and conducting transactions with the Central Bank of Iran.

U.S. sanctions entered into force on June 28, while EU bans on Iranian oil imports came into force on July 1.


If all this is true then there's another reason why the rial is tanking against the dollar...
Posted by: Steve White || 10/24/2012 00:00 || Comments || Link || E-Mail|| [10799 views] Top|| File under:
EU's Ashton warns against political vacuum in Lebanon
BEIRUT: EU foreign policy chief Catherine Ashton warned yesterday against a political vacuum in Lebanon after the opposition called for the premier to step down over a deadly blast blamed on Syria, state media said.


So she should send in the mighty EU army...

She also claimed, without pointing a finger, that "there are some who are trying to divert attention from the situation in the region by causing problems in Lebanon," the National News Agency reported.

Her handwringing concerns were highlighted when an opposition MP said he and four colleagues had received texted death threats from a Syrian telephone number before and after Friday's car bombing.

The blast in Beirut killed police intelligence chief General Wissam Al-Hassan, who led a series of investigations linking the regime of President Bashar Assad to political assassinations in Lebanon.

"This attack is a terrible thing; we are concerned about the stability of Lebanon," Ashton was quoted as saying after meeting Prime Minister Najib Mikati.


Did she say that with moist eyes and a quivering voice?

The eyes were bright with bravely unshed tears, the voice quavered with suppressed passion.

Ammar Houry, an MP with the fiercely anti-Assad opposition movement of Saad Hariri, said Monday night that, "on the eve of the attack, we received an SMS from a Syrian number that read: 'Sons of bitches, we will get you one by one'." He said they did not pay much attention to it until Hassan was killed.

Afterwards, "we received a second SMS that read: 'Congratulations, the countdown has begun. One of 10 eliminated.'" Hassan's murder has sparked fears of new inter-confessional strife in Lebanon, where much of the Sunni Muslim community opposes the regime of Syrian President Bashar Assad and most Shiites support him.

Since the bombing, at least 12 people have been killed and wounded in fighting in the northern city of Tripoli, including a woman who died yesterday. There has also been scattered violence in Beirut since Friday's bombing, in which a Palestinian youth was killed.

Anti-Syria opposition chief Saad Hariri and other political figures have blamed Damascus for the assassination and demanded the resignation of Mikati, whose cabinet is dominated by Syrian ally Hezbollah. Mikati, who expressed his desire to step down, said on Saturday he would stay at the request of President Michel Sleiman in the "national interest."

In a separate meeting with Sleiman yesterday, Ashton expressed her concerns of a possible political vacuum and the EU's commitment to the "sovereignty, independence and stability of Lebanon," the National News Agency said.


But they're not concerned enough to do anything, of course...
Posted by: Steve White || 10/24/2012 00:00 || Comments || Link || E-Mail|| [10796 views] Top|| File under:
Miqati Refers Hasan Assassination to Judicial Council
[An Nahar] Prime Minister
Najib Miqati signed on Tuesday the decree to refer the case of the

liquidation

of Internal Security Forces Intelligence Bureau head Wissam al-Hasan's to the judicial council.

The decree has also been referred to President Michel Suleiman


...before assuming office as President, he held the position of commander of the Leb Armed Forces. That was after the previous commander, the loathesome Emile Lahoud, took office as president in November of 1998. Likely the next president of Leb will be whoever's commander of the armed forces, too...


Miqati informed Justice Minister Shakib Qortbawi of his step, stressing the need to name the judicial investigator who will handle the case.

Hasan was killed in a massive

car boom

in Beirut's Ashrafiyeh district on Friday.

He played a major role in the investigation in the

liquidation

of former Premier Rafik Hariri in 2005.

He also played a great role in uncovering terrorist and Israeli espionage networks in

Leb

, as well as the arrest of former minister Michel Samaha.

The former minister, a close ally of Syria, was tossed in the slammer
Maw! They're comin' to get me, Maw!
in August on charges of forming a criminal gang aimed at carrying out attacks in

Leb

at Syria's behest.

The March 14-led opposition in

Leb

and Progressive Socialist Party leader MP Walid Wally Jumblat
...
Druze politician, head of the Progressive Socialist Party, who's been on every side in Leb at least four times. He'll sell you his friends for a dollar, but family comes higher because of shipping and handling...
accused the Syrian regime of being behind Hasan and Hariri's murders.

Posted by: Fred || 10/24/2012 00:00 || Comments || Link || E-Mail|| [10796 views] Top|| File under: Govt of Syria
Iran Says Could Host Inter-Syrian Dialogue
[An Nahar] Iran could soon host a "national dialogue" in the region between all the parties to the Syrian conflict, a senior Iranian official said in media reports on Tuesday.


Sounds like the fox volunteering to guard the henhouse to me...


"Representatives of the (Syrian) government and all political and opposition groups will soon begin a national dialogue in a regional country, and possibly in Tehran," said Hossein Amir Abdollahian, deputy foreign minister for Arab affairs, quoted by the official IRNA news agency.

Abdollahian, who was speaking after meeting his Russian counterpart Mikhail Bogdanov, did not say which members of the Syrian opposition had agreed to participate.

"Some opposition groups have however rejected this idea, but we are continuing our efforts to persuade them," he added.

Armed Syrian opposition groups reject any Iranian involvement in finding a solution to the conflict in Syria, reflecting the view the US and some Western and Arab countries hold that Tehran is discredited by its unwavering support for the regime of
Hereditary President-for-Life Bashir Pencilneck al-Assad


Before going into the family business Pencilneck was an eye doctor...


Iran, which in turn accuses Western and Arab countries of arming the rebels fighting Assad's forces, has said repeatedly that it is in contact with Syrian opposition groups, without identifying which ones.

Russia and Iran advocate a political solution and dialogue between the government and opposition groups to end the Syrian crisis.

"Tehran and Moscow strongly support the Syrian people and the reform plans of Mr. Bashir al-Assad," Abdollahian said.

Posted by: Fred || 10/24/2012 00:00 || Comments || Link || E-Mail|| [10796 views] Top|| File under: Govt of Iran
Terror Networks
NATO Allied Joint Doctrine for Psychological Operations
Report of NATO's standard doctrine for psychological operations.


The purpose of Allied Joint Publication (AJP)-3.10.1 Allied Joint Doctrine for Psychological Operations is to address the planning and conduct of military PSYOPS in support of NATO activities. PSYOPS, as one of the key contributors to most information operations (INFO OPS) activities, will achieve their greatest effect when coordinated within the larger INFO OPS plan and supporting a much broader information strategy. The new construct of INFO OPS is focused on affecting will, understanding, and capability through the three activities of influence, counter-command, and information protection. It must be noted that PSYOPS has influence activity as its mission; and by influencing target audiences (TA) directly, PSYOPS, in turn, has indirect effects on understanding and capability.
Posted by: Au Auric || 10/24/2012 10:30 || Comments || Link || E-Mail|| [10799 views] Top|| File under:
Who's in the News
39
[untagged]
8
Govt of Pakistan
6
Govt of Syria
2
Arab Spring
2
TTP
2
al-Shabaab
1
Lashkar e-Taiba
1
al-Qaeda
1
al-Qaeda in Iraq
1
Govt of Iran
1
Jamaat-e-Islami
1
Taliban
1
PFLP
1
Palestinian Authority
Bookmark
E-Mail Me
The Classics
The O Club
Rantburg Store
The Bloids
The Never-ending Story
Thugburg
Gulf War I
The Way We Were
Bio
Merry-Go-Blog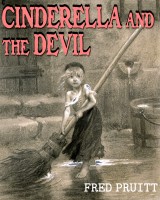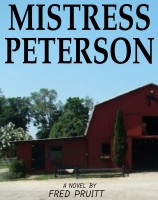 On Sale now!


A multi-volume chronology and reference guide set detailing three years of the Mexican Drug War between 2010 and 2012.

Rantburg.com and borderlandbeat.com correspondent and author Chris Covert presents his first non-fiction work detailing the drug and gang related violence in Mexico.

Chris gives us Mexican press dispatches of drug and gang war violence over three years, presented in a multi volume set intended to chronicle the death, violence and mayhem which has dominated Mexico for six years.
Click here for more information


Meet the Mods
In no particular order...


Steve White
Seafarious
tu3031
badanov
sherry
ryuge
GolfBravoUSMC
Bright Pebbles
trailing wife
Gloria
Fred
Besoeker
Glenmore
Frank G
3dc
Skidmark



Better than the average link...



Rantburg was assembled from recycled algorithms in the United States of America. No trees were destroyed in the production of this weblog. We did hurt some, though. Sorry.
3.238.118.80

Help keep the Burg running! Paypal: