Afghanistan
Can We Say At Last There is Sanity at The Washington Post ?
Look at what the WP is reporting on today

Somebody must have died in the PC reporting desk


Facing Taliban threats, Afghan interpreters wait for U.S. visas

KABUL -- Of the more than 5,700 Afghans who have applied for U.S. visas under a special program tailored for those who have supported the American war effort, just 32 have been approved, the State Department says, leaving the rest in limbo as foreign forces begin their withdrawal.


Sounds like South Vietnam all over again...


The growing, protracted backlog threatens to undermine congressionally approved legislation, as well as the longstanding guarantee that the United States will protect Afghans whose contribution to the American mission has left them hunted and vulnerable.

In 2009, the Afghan Allies Protection Act allocated 7,500 visas for Afghans employed by the U.S. government, mostly as military interpreters. The legislation was intended to respond to a prospect that the interpreters knew well: Without a swift escape route, they would be high-priority targets for the Taliban after the American war effort draws down.

But the channel established by Congress has been far from swift. Some interpreters say they have waited years with hardly a word from the State Department about their applications. The U.S. embassy's visa office in Kabul has been badly understaffed, according to immigration attorneys who have worked on interpreters' cases.

The long wait has been disheartening to thousands of men and women critical to the American mission, many of whom serve on the front lines with U.S. troops. Since 2007, at least 80 interpreters have been killed in combat.

Until late 2011, the U.S. Embassy in Kabul did not process a single visa under the Afghan Allies program, according to the State Department. Before then, interpreters were asked to travel to Islamabad -- a precarious journey for Afghans working with the U.S. military -- to complete their applications. Even there, few visas were granted.

U.S. officials acknowledge that the program was not prioritized in the years after its establishment.

"We didn't plan for an increase in staffing or resources . . . and there was a pent up demand," said one U.S. embassy official who spoke on the condition of anonymity.

But after a slow start, U.S. officials say they now have the resources to handle the backlog.

"It's absolutely a top priority for us now," the U.S. official said.

When the Afghan Allies program was established, members of Congress said there was urgency behind the legislation. But some officials at the U.S. embassy in Kabul expressed concern that that program could remove from Afghanistan talented local employees at a time they were sorely needed.

"This act could drain this country of our very best civilian and military partners: our Afghan employees," former Ambassador Karl Eikenberry wrote in a February 2010 cable to Secretary of State Hillary Rodham Clinton that was obtained a year later by the Associated Press. He went on to warn that the program could "have a significant deleterious impact on staffing and morale, as well as undermining our overall mission in Afghanistan. Local staff are not easily replenished in a society at 28 percent literacy.
Posted by: Au Auric || 10/27/2012 01:30 || Comments || Link || [336078 views] Top|| File under:
Africa Horn
President Bashir says 'attack' proves Israel is short-sighted
Sudanese president Omar Bashir condemned what he described as "Israeli aggression" against his country, as some observers believe Israel was behind the aerial attack on the Yarmouk military manufacturing facility on Wednesday.

During his Eid Al-Adha speech, Bashir said that Israel is "short-sighted" and has confirmed its fear of political and social changes sweeping the region - and Sudan in particular.

He likened the attack to the US bombing of Al Shefa'a pharmaceutical factory in 1998.

Bashir said Sudan will persevere, citing the establishment of tens of factories providing the country with medicine in an unprecedented manner following the Al Shefa'a incident.

Posted by: Fred || 10/27/2012 00:00 || Comments || Link || [336083 views] Top|| File under: Govt of Sudan
Terror pipeline from Minnesota to Somalia still open
Four years after federal authorities in the Twin Cities began investigating homegrown recruitment for the terrorist group al-Shabaab



... Somalia's version of the Taliban, functioning as an arm of al-Qaeda...


, at least two additional men slipped away to Somalia as recently as July.

Federal authorities believe the Minneapolis men joined the group and are still in the East African nation.

The FBI's confirmation this week that a terrorist conduit continues to flow from Minnesota to Somalia perplexes members of Minnesota's Somali community, who have watched with dismay as young men have disappeared.

FAMILY STUNNED

Among those missing is 19-year-old Mohamed Osman, who once called a leafy little cul-de-sac in south Minneapolis home.

Inside his family's two-story house, Osman's older cousin, Jamal Salim, recalled when the family realized that Osman, who graduated last year from Southwest High School, was missing.

"One day we're at home, like, 'Where is Mohamed?' " Salim said. "It's been two days, and we're thinking he's out with friends. The parents are going crazy. They think he's got placed in durance vile
Yez got nuttin' on me, coppers! Nuttin'!
or something."

Salim said Osman's mother didn't realize her son was in Somalia until she received a visit from the FBI. Salim said his aunt was stunned.

As were earlier waves of about 20 Twin Cities men who federal authorities say enlisted with al-Shabaab, the introverted Osman was especially secretive about his plans, his cousin said.

"It made me mad because he didn't speak to no relative about it," Salim said. "We're heartbroken about it because he's like our sibling. Imagine not knowing what's going on with your own brother — how he's been feeling, who he's been talking to, and what they're telling him. We lost a brother, and I don't know how to get him back."

Authorities say Osman and 20-year-old Omar Ali Farah left Minneapolis for Somalia on July 18.

Salim said Osman was religious — to the point of nagging Salim for not praying, and for not wearing the long white tunics favored by some devout

Moslem

men. Osman had no desire to go to college. He taught the Qur'an to kids at an Islamic school on Lake Street.

Osman's family didn't worry about him, because he appeared to be staying out of trouble.

Salim said he now regrets not intervening in his cousin's life.

"To me, it's like he made a stupid mistake," Salim said. "If he would have talked to the elders who were responsible for him, they would told him, 'What's the reason we brought you from Somalia if you're going to go back?' "
Posted by: ryuge || 10/27/2012 00:00 || Comments || Link || [336102 views] Top|| File under:
Obama Won't Answer Whether Americans in Benghazi Were Denied Help
Story and video at the local TV shop is here.

In an interview with a Denver TV reporter Friday, President Obama twice refused to answer questions as to whether the Americans under siege in Benghazi, Libya on September 11, 2012, were denied requests for help, saying he's waiting for the results of investigations before making any conclusions about what went wrong.

After being asked about possible denials of requests for aid, and whether it's fair to tell Americans that what happened is under investigation and won't be released until after the election, the president said, "the election has nothing to do with four brave Americans getting killed and us wanting to find out exactly what happened. These are folks who served under me who I had sent to some very dangerous places. Nobody wants to find out more what happened than I do."

President Obama told KUSA-TV's Kyle Clarke large that "we want to make sure we get it right, particularly because I have made a commitment to the families impacted as well as to the American people, we're going to bring those folks to justice. So, we're going to gather all the facts, find out exactly what happened, and make sure that it doesn't happen again but we're also going to make sure that we bring to justice those who carried out these attacks."
Posted by: Fred || 10/27/2012 00:00 || Comments || Link || [336143 views] Top|| File under:
Report: Egypt Fears Terror Attacks On Israeli Targets During Eid
[Ynet] An Egyptian security source told the German news agency that Cairo intelligence indicated that

hard boyz

may try to attack Israeli targets over the Eid al-Adha holiday.

The source added that Israel and Egypt were coordinating security efforts.
Posted by: trailing wife || 10/27/2012 00:00 || Comments || Link || [336082 views] Top|| File under:
Britain
British terror gang talked of killing 1,000 with poisoned hand cream
A British terror gang discussed killing one thousand people by mixing hand cream with poison and smearing it on the door handles of cars and homes. Irfan Naseer, the alleged ringleader, said the victims would start dying within five minutes of coming in to contact with it while going to work in the morning.

The

Mohammedan

group also talked about getting weapons from the "black geezers" and storming in to a synagogue and other places, the court heard.

The al-Qaeda inspired gang, from Birmingham, is accused of planning to use eight

jacket wallah

s to detonate backpacks packed with explosives in crowded places to cause "mass death" and carnage on British streets.

Naseer, Irfan Khalid, and Ashik Ali, all unemployed from Birmingham, are said to be the "senior members" and were among twelve placed in long-term storage
I ain't sayin' nuttin' widdout me mout'piece!
and charged last year.

The trio deny between them twelve terror charges including plotting a bombing campaign, recruiting others for terrorism and terrorism fund-raising.

Conversations between them and others were secretly recorded by the police. In one Naseer, also known as Chubbs, talks about other methods of killing people he was taught about while allegedly undergoing terror training in Pakistain.

He said, "Make it and put it inside like, you know like Vaseline or cream like that, like Nivea cream and put it on people's cars. You know like the door handles on a whole, imagine putting it on whole like area innit overnight and when they come in the morning to work they start touching the, they open the door and then five minutes they die man, all of them start dying and that, kill about 1,000 people."

Naseer added, "Even if we can't make a bomb, get guns yeah from the black geezers, Africans and charge in some like synagogue or charge in different places."

Earlier, the jury heard that Naseer justified attacking non-believers because they have "sex like donkeys", orgies and did drugs. He said, "They wanna you know have sex like donkeys on the street, they wanna club, act like animals and why shouldn't we terrorise them, tell me that?"

Naseer also explained how just a one kilogram bomb could kill 25 people and injure up to 60 people if it was packed with nails and steel nuts. He said that al-Qaeda wanted jihadis to "do Europe" and discussed the prospect of a second string of suicide bombers after his group's attack.

Brian Altman QC, prosecuting, told the jury that had the plot been permitted to run its course it "would have culminated in death and injury on a massive scale".

The jury also heard how Ali's estranged wife had allegedly offered to be a "fourth lion" or "lioness" in reference to the spoof film, Four Lions.Touching details of the converstation at the link.Kabal is accused of knowing about her husband's activities and is due to stand trial next year.

The trial continues.
Posted by: ryuge || 10/27/2012 00:00 || Comments || Link || [336093 views] Top|| File under:
Europe
Protocols Of Elders Of Zion Read Aloud In Greek Parliament
[Jerusalem Post] A

politician

for Greece's neo-Nazi


and thus by definition hard-left


Golden Dawn Party has reportedly read out in parliament a passage from the anti-Semitic forgery The Protocols of the Elders of Zion.

Ilias Kasidiaris, a spokesperson for Golden Dawn, read out Protocol 19 from the book: "In order to destroy the prestige of heroism we shall send them for trial in the category of theft, murder and every kind of abominable and filthy crime," according to Panayote Dimitras of the Greek Helsinki Monitor.

Kasidiaris was addressing parliament Oct. 23 at a discussion on lifting his immunity in connection with suspicions of assault. "There was absolutely no reaction" to this in parliament, Dimitras said, which, makes "all parties held as accomplices."

In a written statement Friday, the Foreign Affairs Network of B'nai B'rith Europe called the manuscript's reading in an EU parliament "a sign of moral corruption and degradation which must not be overlooked." The silence with which the reading was received was "doubly worrisome," the network wrote in its statement.
Posted by: trailing wife || 10/27/2012 00:00 || Comments || Link || [336067 views] Top|| File under:
Home Front: WoT
Obama Did Not Deny Requests For Help In Benghazi: Aide
The White House speaks. Does this now drag the press into it? With that kind of denial??


The White House on Saturday flatly denied that President Barack Obama withheld requests for help from the besieged American compound in Benghazi, Libya, as it came under on attack by suspected terrorists on September 11th.

"Neither the president nor anyone in the White House denied any requests for assistance in Benghazi," National Security Council spokesman Tommy Vietor told Yahoo News by email.


That's not the same as saying he ordered a response. The statement is a negative: he didn't say no. Did he say yes? Was he put in a position to say yes or no?


Fox News Channel reported Friday that American officials in the compound repeatedly asked for military help during the assault but were rebuffed by CIA higher-ups. At a press briefing one day earlier, Defense Secretary Leon Panetta, asked why there had not been a quicker, more forceful response to the assault, complained of "Monday-morning quarterbacking." Panetta said he and top military commanders had judged it too dangerous to send troops to the eastern Libyan city without a clearer picture of events on the ground.


So, was it Panetta who said no? I'm not sure how the chain-of-command works in a situation like this.


The "basic principle is that you don't deploy forces into harm's way without knowing what's going on; without having some real-time information about what's taking place," he said during a joint question-and-answer session with Chairman of the Joint Chief of Staff General Martin Dempsey.

"As a result of not having that kind of information, the commander who was on the ground in that area, General Ham, General Dempsey and I felt very strongly that we could not put forces at risk in that situation," Panetta said. General Carter Ham commands the U.S. Africa Command.

And the CIA has denied that anyone in its chain of command rejected requests for help from the besieged Americans.

But Weekly Standard Editor Bill Kristol, in a post published Friday, doubted Panetta's explanation and said the fault must lie with Obama himself. "Would the secretary of defense make such a decision on his own? No," Kristol wrote. "It would have been a presidential decision."

"He's wrong," said Vietor.

On Friday, Obama himself forcefully denied deliberately misleading Americans about the attack in Benghazi, which claimed the lives of four Americans including Ambassador Chris Stevens.

CORRECTION 3:26 p.m.: An earlier version of this post confused the timing of the Fox News Channel report and Defense Secretary Panetta's remarks. Panetta's remarks came before the Fox report, not afterwards.
Posted by: Sherry || 10/27/2012 14:25 || Comments || Link || [336148 views] Top|| File under:
Navy Replaces Admiral Leading Mideast Strike Group
The Navy said Saturday it is replacing the admiral in command of an aircraft carrier strike group in the Middle East, pending the outcome of an internal investigation into undisclosed allegations of inappropriate judgment.

Rear Adm. Charles M. Gaouette is being sent back to the USS John C. Stennis' home port at Bremerton, Wash., in what the Navy called a temporary reassignment. The Navy said he is not formally relieved of his command of the Stennis strike group but will be replaced by Rear Adm. Troy M. Shoemaker, who will assume command until the investigation is completed.

It is highly unusual for the Navy to replace a carrier strike group commander during its deployment.

The Navy did not reveal details of the allegations, citing only an accusation of "inappropriate leadership judgment" that arose during the strike group's deployment to the Middle East. Rear Adm. John Kirby, the Navy's chief spokesman, declined to discuss the investigation.

The Stennis group deployed from Bremerton in late August and had entered the Navy 5th Fleet's area of operations in the Middle East on Oct. 17 after sailing across the Pacific. The Stennis made port visits in Thailand and Malaysia on its way to the Middle East.

It deployed four months earlier than scheduled in response to a request by the commander of U.S. Central Command, Marine Gen. James Mattis, to maintain two aircraft carriers in the Middle East. The Stennis replaced the USS Enterprise carrier group.

Defense Secretary Leon Panetta visited the Stennis and its sailors in Bremerton shortly before they departed. He thanked them for accelerating their deployment on short notice.

"I understand that it is tough," Panetta said. "We are asking an awful lot of each of you, but frankly you are the best I have and when the world calls we have to respond."
Posted by: Sherry || 10/27/2012 14:22 || Comments || Link || [336082 views] Top|| File under:
B-52 turns 60
The B-52 is celebrating a big birthday this year — 60 — but unlike humans who feel the aches and pains of aging, the aircraft remains a premiere bombing machine that is expected to continue giving bad guys a real bad day through the 2040s, thanks to yet another upgrade.

Going forward, the B-52 will get an upgrade to its bomb bay allowing it to carry 40 percent more precision-guided bombs and new radar that can go more than 1,000 hours before it needs to be repaired, versus the current radar, which needs to be worked on after 30 to 50 hours, Global Strike Command officials said. The upgrades will also allow smart bombs to receive new targets while the bomber is in flight — a critical capability given the U.S. military's focus on the Pacific region, which requires planes to travel long distances, said Jim Noetzel of Global Strike Command's bomber requirements division.

In fiscal 2012, the mission-capable rate for the B-52H was 78.3 percent even though the bomber's average age is 50.8 years — blowing the doors off the B-1B's 56.8 percent mission-capable and the B-2A's 51.3 percent mission-capable rate.
Posted by: tu3031 || 10/27/2012 11:12 || Comments || Link || [336089 views] Top|| File under:
India-Pakistan
US immigration officials question Imran Khan about drones.

Imran Khan says he has been stopped by US immigration officials and questioned about his views on US drone strikes in his country.

He says he was taken off his flight from Toronto to New York on Friday.

As leader of the Pakistan Movement for Justice party (PTI), he has campaigned for an end to drone strikes against suspected militants in Pakistan.

He says the strikes kill many civilians and foster support for militants.


"I was taken off from plane and interrogated by US Immigration in Canada on my views on drones. My stance is known. Drone attacks must stop,"
he wrote on Twitter.

He was said to have been questioned for about one hour, and said the delay meant he missed his flight and a party fund raising event in New York, but said "nothing will change my stance".

The US immigration authorities say they cannot divulge any information on particular cases due to privacy laws, according to the Toronto Sun.


"Our dual mission is to facilitate travel in the United States while we secure our borders, our people, and our visitors from those that would do us harm like terrorists and terrorist weapons, criminals, and contraband,"
one official said.

Earlier this month, Mr Khan led thousands of supporters on a march to the edge of the restive tribal areas where drone strikes target militants.
Posted by: Water Modem || 10/27/2012 15:16 || Comments || Link || [336072 views] Top|| File under:
Malala to get full security on return: minister
Khyber-Pakhtunkhwa


... formerly NWFP, still Terrorism Central...


information minister Mian Iftikhar Hussain has said that government would provide full security to Malala Yousafzai and her family when they come back from United Kingdom.

Speaking at a

presser

here on Friday, the minister left the decision to return to Pakistain or live abroad to Malala's family. He said the government would not force the family to come back.

He said that government had offered security to Malala before the attack and was ready to provide the facility when she returns after treatment. He stated that Malala belonged to Swat

...a valley and an administrative district in the Khyber Pakhtunkhwa Province of Pakistain, located 99 mi from Islamabad. It is inhabited mostly by Pashto speakers. The place has gone steadily downhill since the days when Babe Ruth was the Sultan of Swat...
and should live among her own people.

"We wish that Malala returns to Swat. But she herself will take the decision where she wants to live, Pakistain or abroad," said Mian Iftikhar who returned from Birmingham on Thursday night after visiting Malala at Queen Elizabeth Hospital. The teenager who was shot in the head in Mingora is under treatment in UK.

He said that Malala might return to the country after two months when she gets fully recovered. He said that doctors briefed him about Malala's health and added that she could write messages and walk without support. Her eyesight was also perfect, he said.

When asked that certain people had launched a campaign on social media and loaded pictures showing that Malala was slightly injured, the minister said that these elements could not tarnish her image through malicious propaganda.

He appreciated the Pak High Commission in London for extending all-out help to Malala. He said that

bully boyz

had a strong network and they were spreading negative propaganda.

Replying to a question, Mian Iftikhar said that Pakistain and Afghanistan should stop the blame game and take action against Mullah Fazlullah

...son-in-law of holy man Sufi Mohammad. Known as Mullah FM, Fazlullah had the habit of grabbing his FM mike when the mood struck him and bellowing forth sermons. Sufi suckered the Pak govt into imposing Shariah on the Swat Valley and then stepped aside whilst Fazlullah and his Talibs imposed a reign of terror on the populace like they hadn't seen before, at least not for a thousand years or so. For some reason the Pak intel services were never able to locate his transmitter, much bomb it. After ruling the place like a conquered province for a year or so, Fazlullahs Talibs began gobbling up more territory as they pushed toward Islamabad, at which point as a matter of self-preservation the Mighty Pak Army threw them out and chased them into Afghanistan...
and other terrorist groups. He said that both the countries should fulfil their responsibilities and eliminate terrorists. "Allegations and counter allegations are only facilitating the terrorists," he maintained.

He condemned the

kaboom

on Baacha Khan Markaz, the ANP's central secretariat in Beautiful Downtown Peshawar


...capital of Khyber Pakhtunkhwa (formerly known as the North-West Frontier Province), administrative and economic hub for the Federally Administered Tribal Areas of Pakistan. Peshawar is situated near the eastern end of the Khyber Pass, convenient to the Pak-Afghan border. Peshawar has evolved into one of Pakistan's most ethnically and linguistically diverse cities, which means lots of gunfire.


, and said that

bully boyz

were trying to create fear among the citizens through such acts.

Posted by: Fred || 10/27/2012 00:00 || Comments || Link || [336069 views] Top|| File under: Govt of Pakistan
Response to Malala attack 'turning point' for Pakistan: father
Pakistain's response to the shooting of schoolgirl Malala Yousafzai by Tehrik-e-Taliban Pakistain (TTP)

Orcs and similar vermin

was a "turning point" for the country, her father said Friday at the British hospital where is recovering.

"When she fell, Pakistain stood… This is a turning point," said Ziauddin Yousafzai, who flew to

Britannia

with other family members on Thursday to help their daughter's recovery.

Malala Yousufzai, 15, was shot in the head by

gunnies

for raising her voice against the Pak Taliban and advocating "Western, secular" values.

The young activist was flown from Pakistain to the British city of Birmingham to receive specialist treatment after the attack, which drew widespread international condemnation.

Yousufzai said Friday his daughter was strong and would "rise again" to pursue her dreams after receiving treatment in a British hospital.

"They wanted to kill her. But she fell temporarily. She will rise again. She will stand again," he said, his voice wavering and breaking with emotion as he spoke.

"It's a miracle for us … She was in a very bad condition," he told

news hound

s, sitting alongside his son. "She is improving with encouraging speed."

Posted by: Fred || 10/27/2012 00:00 || Comments || Link || [336095 views] Top|| File under: Govt of Pakistan
International-UN-NGOs
Canada asks UN expert to resign over anti-Israel remarks
[Iran Press TV] Canada has called on a UN rights expert, Richard Falks, to quit over his anti-Israel remarks, saying that the report he submitted to the UN General Assembly was disgraceful.


"Richard Falk has a long history of making outrageous statements, and frankly, has only tarnished the reputation and integrity of the United Nations


...a formerly good idea gone bad...


," said Rick Roth, a

front man

for Canada's Foreign Affairs Minister, John Baird on Thursday.

"Mr. Falk has not only done a disservice to the United Nations, but also to the Paleostinian people. Canada calls on Mr. Falk to either withdraw this biased and disgraceful report - or resign from his position at the United Nations," he added.

This comes as the UN's special rapporteur for the Paleostinian Territories, Falk, presented a report to the UN General Assembly on Wednesday, saying that since a number of Israeli-owned and multinational corporations involved in building and maintaining the Israeli settlements in the occupied territories violate international human rights
...which often include carefully measured allowances of freedom at the convenience of the state...
, a worldwide boycott should be launched against these companies.

Canada has called on a UN rights expert, Richard Falks, to quit over his anti-Israel remarks, saying that the report he submitted to the UN General Assembly was disgraceful.

"Richard Falk has a long history of making outrageous statements, and frankly, has only tarnished the reputation and integrity of the United Nations," said Rick Roth, a

front man

for Canada's Foreign Affairs Minister, John Baird on Thursday.

"Mr. Falk has not only done a disservice to the United Nations, but also to the Paleostinian people. Canada calls on Mr. Falk to either withdraw this biased and disgraceful report - or resign from his position at the United Nations," he added.

This comes as the UN's special rapporteur for the Paleostinian Territories, Falk, presented a report to the UN General Assembly on Wednesday, saying that since a number of Israeli-owned and multinational corporations involved in building and maintaining the Israeli settlements in the occupied territories violate international human rights, a worldwide boycott should be launched against these companies.

Posted by: Fred || 10/27/2012 00:00 || Comments || Link || [336083 views] Top|| File under:
UN investigative unit to probe US assassination drone attacks
[Iran Press TV] The United Nations


...Parkinson's Law on an international scale...


has announced plans to form an investigative unit to examine the legality of US

liquidation

drone strikes.

The UN special rapporteur on counterterrorism and human rights
...which often include carefully measured allowances of freedom at the convenience of the state...
, Ben Emmerson, said in a Thursday speech to Harvard law school that he, along with another colleague at the UN, will set up the investigative unit early next year in Geneva in an attempt to probe the terror drone attacks in different parts of the world.

"If the relevant states are not willing to establish effective independent monitoring mechanisms… then it may in the last resort be necessary for the UN to act," Emmerson stated.

He added that the unit is also set to examine "other forms of

assassination

… in which it is alleged that civilian casualties have been inflicted."

Posted by: Fred || 10/27/2012 00:00 || Comments || Link || [336070 views] Top|| File under:
Southeast Asia
Burma admits Rakhine destruction
Burma's president has acknowledged major destruction in the west of the country, scene of recent ethnic unrest.

"There have been incidents of whole villages and parts of the towns being burnt down in Rakhine state," Thein Sein's spokesman told the BBC.

He was speaking after Human Rights Watch released satellite pictures showing hundreds of buildings destroyed in the coastal town of Kyaukpyu alone. It says the victims were mostly Muslim Rohingya, targeted by non-Muslims.

The presidential spokesman said the government was tightening security in affected areas.

Officials have said 64 people died in recent unrest, but HRW says it fears the figure could be much higher.

Phil Robertson, deputy Asia director at Human Rights Watch, said the violence showed that Burma's government "urgently needs to provide security for the Rohingya" in Rakhine state, which is also known as Arakan.

There is long-standing tension between the ethnic Rakhine people, who make up the majority of the state's population, and Muslims, many of whom are Rohingya and are stateless. The Burmese authorities regard the Rohingya as illegal immigrants and correspondents say there is widespread public hostility to them.
Posted by: tipper || 10/27/2012 09:11 || Comments || Link || [336067 views] Top|| File under:
Billions allocated for Mindanao rebuild
Unprecedented investments and financial aid amounting to billions have been earmarked to rebuild war-torn areas in Mindanao amid the dawn of peace sparked by the Philippine government's forging of framework accord with the Moro Islamic Liberation Front (MILF).

Officials of the Autonomous Region in

Mohammedan

Mindanao officials led by ARMM acting Governor Mujiv S. Hataman described the fresh investments as "peace dividends" for communities in the south that suffered the brunt of atrocities and other socio-economic debacles.

For a start, they said, European Union


...the successor to the Holy Roman Empire, only without the Hapsburgs and the nifty uniforms and the dancing...


Ambassador to the Philippines Guy Ledoux signed on Oct. 22 a single currency-bloc's commitment of $5.9-million (P312-million) in grant turned over that same day for a two-year implementation of the project called "Enhancing the Resilience of Internally Displaced Persons in Central Mindanao by Strengthening Livelihoods."

Hataman's technical staff said that Malaysia's Felda Global Ventures (FGV), the world's largest producer of crude palm oil, had expressed interest to infuse part of its $3.1-billion investment capital in Mindanao after the signing of the government-MILF accord, which the firm viewed as "potentially opening up tracts of farm land.

Governor Esmael "Toto" Mangudadatu of Maguindanao, of a province in ARMM actively involved in palm oil farming, said he would exert follow-up representations to a business firm in Soddy Arabia


...a kingdom taking up the bulk of the Arabian peninsula. Its primary economic activity involves exporting oil and soaking Islamic rubes on the annual hajj pilgrimage. The country supports a large number of princes in whatcha might call princely splendor. When the oil runs out the rest of the world is going to kick sand in their national face...


that had earlier committed to invest some P1.3-billion for banana production and other agricultural endeavors in his province.

"President Aquino is aware of such an investment prospect from the Saudi kingdom. We have high hopes that the prospected investment would materialize in the wake of the initial peace accord signing," Mangudadatu said.

A similar optimism was aired Thursday by Lanao del Sur Gov. Mamintal Adiong Jr., who earlier revealed investment offers from some

Mohammedan

countries interested to open up businesses in his province and other parts of ARMM "once peace is assured."
Posted by: ryuge || 10/27/2012 00:00 || Comments || Link || [336071 views] Top|| File under:
Syria-Lebanon-Iran
Iran's Coal Trade Booms Despite Western Heat
[Jerusalem Post] Tehran's coal trade is worth nearly $25 million a month; Iran to seek more coking coal as steel imports banned.

Using shadowy middle men, multiple bank accounts and a fleet of ghost ships, Iran's coal trade is quietly booming as the Islamic Theocratic Republic tries to sidestep Western sanctions and prevent its industrial economy from crashing.

Tougher measures imposed by the European Union
...the successor to the Holy Roman Empire, only without the Hapsburgs and the nifty uniforms and the dancing...
and the United States have tightened the screws on Tehran, which relies on its shipping trade for many imports including food, consumer and industrial goods. Many foreign companies, including shipping firms, have pulled out for fear of losing business in the US and due to the complexities of arranging non-sanctioned deals.

Despite the setbacks, industry sources say producers in Ukraine are providing Iran with coking coal, also known as metallurgical coal, and coke - key steel ingredients.

"Iranians used to buy a lot of coking coal from Australia to make their own coke but that has stopped now as the big companies there don't want to do it as they are too exposed," a British-based coal trade source said. "So Iran went to buy coke from Ukraine," he added, referring to the concentrated coal used in blast furnaces.

While coal is not directly targeted as a commodity, the European Union


...the successor to the Holy Roman Empire, only without the Hapsburgs and the nifty uniforms and the dancing...


imposed a ban on steel sales to Iran last week, making the Islamic Theocratic Republic's coal needs more pressing because it now must produce more steel itself.

"Iran is one of the fastest-growing countries in terms of steel production so they need more steel raw materials," a European based trade source said. "They need to import more (metallurgical) coal and coke," he said.

Lured by a trade worth nearly $25 million a month, suppliers in Ukraine are aiming to take advantage.

"The US and EU sanctions programs currently in place against Iran are complex and include sanctions against the indispensable marine insurances," said Jakob Larsen with BIMCO, the world's largest private ship owners' association.

"As is often the case, for those who are willing and able to take the risk, the rewards are more likely to be high. In such a market the risk-taker segment will try to find a way out."

Sources say the trade is complex involving often multiple brokers and diverse payment arrangements including a mix of currencies such as Russian rubles.

"We have been approached to sell some (metallurgical) coal to Iran and they have been buying more lately," one Ukrainian metallurgical coal producer said. "We have done some business but not directly, through another country -- Syria and Leb," he said, without providing further details.

Even those looking to do deals with Iran from Ukraine are having to find creative ways to trade, other sources said.

"One of the ways around it being looked at is barter. We've been approached several times but haven't done any deals yet to do barter of coal for steel of equivalent value, that way no money needs to change hands," a raw materials trader said.
Posted by: trailing wife || 10/27/2012 00:00 || Comments || Link || [336086 views] Top|| File under:
Hamas Calls on Damascus to Release its 'Grip on Camps, Syrian Brothers'
[An Nahar] Ismail Haniya, head of the

Hamas, always the voice of sweet reason,

government in

Gazoo

, on Friday called on Syrian
Hereditary President-for-Life Bashir Pencilneck al-Assad


Supressor of the Damascenes...


's regime to release its "grip" on Paleostinians staying in camps in Syria and on "Syrian brothers seeking their freedom and dignity."

"We feel the pain of our (Paleostinian) people in camps in Syria, of

deaders

and

maimed

... May the criminal hand release its grip on children of our Paleostinian people in Syria," Haniya said in his sermon for the

Moslem

holiday of Eid al-Adha.

Damascus


...Capital of the last remaining Baathist regime in the world...


has in the past supported Hamas by offering facilities in Syria but the Paleostinian Islamist movement has backed Syrian rebels after the Paleostinian refugee camps in the country became targets of bombings.

The ties between the two further ruptured following an attack against Khaled Meshaal, the political bureau head of Hamas, on Syrian television.

Meshaal angered Damascus by praising "the revolution of the Syrian people for freedom and democracy" when he participated in the congress of Turkey's ruling party.

Posted by: Fred || 10/27/2012 00:00 || Comments || Link || [336080 views] Top|| File under: Hamas
Qabbani: We Won't Allow Govt. to Be Toppled through Street Action
Grand Mufti Mohammed Rashid Qabbani stressed on Friday that the "premiership in

Leb

should not be targeted with violence."

He said: "We will not allow the government to be toppled through street action."

He made his declaration during the Eid al-Adha

Mohammedan

prayers in Beirut's Amin mosque.

"Those inciting instincts in the name of sects for political purposes are being foolish," he added.

"

Leb

is a country of principles, peaceful democracy, and state institutions and we therefore cannot accept that the government be

tossed

through the street," said the mufti.

"We didn't accept this years ago and we will never accept it," stated the Sunni

holy man

.

"The premiership is a symbol for us and all the Lebanese people," he added.

"Abandoning the constitution means the destruction of the republic and country," Qabbani stressed.

Addressing the Lebanese people, he said: "It is time to impose new rules of action and eliminate the sectarian germ in order for your sons to enjoy hope in the future."

Commenting on the

liquidation

of Internal Security Forces Intelligence Bureau chief Wissam al-Hasan, he said: "The crime is part of a conspiracy against

Leb

."

"It will not destroy our national unity," he remarked.

Hasan was killed on October 19 in a

car boom

in Beirut's Ashrafiyeh district.

The March 14-led opposition and Progressive Socialist Party leader MP Walid Wally Jumblat
...
Druze politician, head of the Progressive Socialist Party, who's been on every side in Leb at least four times. He'll sell you his friends for a dollar, but family comes higher because of shipping and handling...
accused Syria of the crime.

The opposition has also been demanding the resignation of the government, which is comprised of pro-Syrian allies, to resign in wake of the

liquidation

.

It announced its suspension of any political activity, including the national dialogue, that includes the government.

Posted by: Fred || 10/27/2012 00:00 || Comments || Link || [336066 views] Top|| File under: Hezbollah
Khamenei: US, Zionists pit one Muslim against another to preempt uprisings
The Supreme Leader of Iran Ayatollah Ali Khamenei accused the United States and Israel of encouraging divisions among

Moslem

s to preempt uprisings in the Middle East. In his annual message to Iranians performing the Hajj pilgrimage, Khamenei said: "By exploiting apathy…the United States, NATO


...the North Atlantic Treaty Organization. A single organization with differing goals, equipment, language, doctrine, and organization....


and Zionists are trying undo the harmony between young

Moslem

s; to pit them against each other under the name of Islam." "They are trying to turn Jihad against occupation and Zionism into blind terrorism in the streets to make

Moslem

s spill one another's blood," he added.
Posted by: Fred || 10/27/2012 00:00 || Comments || Link || [336070 views] Top|| File under: Govt of Iran
Terror Networks
Al-Qaeda leader calls on Muslims to kidnap Westerners
[France24] Al-Qaeda leader Ayman al-
Zawahiri
... Formerly second in command of al-Qaeda, now the head cheese, occasionally described as the real brains of the outfit. Formerly the Mister Big of Egyptian Islamic Jihad. Bumped off Abdullah Azzam with a car boom in the course of one of their little disputes. Is thought to have composed bin Laden's fatwa entitled World Islamic Front Against Jews and Crusaders. Currently residing in the North Wazoo area. That is not a horn growing from the middle of his forehead, but a prayer bump, attesting to how devout he is...
has urged Egyptians to restart their revolution to press for Islamic law and called on

Mohammedan

s to kidnap Westerners, the SITE Intelligence Group said Friday.

In a video released on jihadist forums and translated by the US monitoring service, Zawahiri also lashed out at President Barack Obama
I mean, I do think at a certain point you've made enough money...
, calling him a liar and demanding he admit defeat in Iraq, Afghanistan and North Africa.

Criticizing the new Egyptian government -- led by a president drawn from the

Moslem Brüderbund

-- as corrupt, he said a battle is being waged in Egypt between a secular minority and

Mohammedan

s seeking implementation of Shariah law.

The Egyptian doctor, the former deputy to slain Al-Qaeda leader the late Osama bin Laden
... who is now sometimes referred to as Mister Bones...
, said these Egyptians want to see their government liberated from US influence and Paleostinian victory over Israel, SITE reported.

"The battle isn't over, but it has started," Zawahiri said, urging "every sincere person in Egypt" to "wage a popular campaign to incite and preach in order to complete the revolution, which was aborted.

"The revolution in Egypt must continue and the

Mohammedan

Ummah must offer sacrifices until it achieves what it wants and until it snatches from the corrupt forces ... the dignity and honor of Egypt."

Posted by: Fred || 10/27/2012 00:00 || Comments || Link || [336082 views] Top|| File under: al-Qaeda
Who's in the News
46
[untagged]
4
Govt of Pakistan
3
Govt of Syria
2
TTP
1
Govt of Sudan
1
al-Qaeda
1
Govt of Iran
1
Hezbollah
1
Taliban
1
Hamas
Bookmark
E-Mail Me
The Classics
The O Club
Rantburg Store
The Bloids
The Never-ending Story
Thugburg
Gulf War I
The Way We Were
Bio
Merry-Go-Blog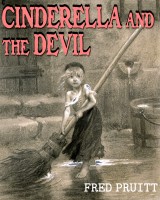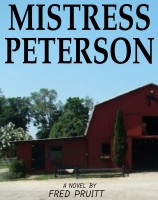 On Sale now!


A multi-volume chronology and reference guide set detailing three years of the Mexican Drug War between 2010 and 2012.

Rantburg.com and borderlandbeat.com correspondent and author Chris Covert presents his first non-fiction work detailing the drug and gang related violence in Mexico.

Chris gives us Mexican press dispatches of drug and gang war violence over three years, presented in a multi volume set intended to chronicle the death, violence and mayhem which has dominated Mexico for six years.
Click here for more information


Meet the Mods
In no particular order...


Steve White
Seafarious
tu3031
badanov
sherry
ryuge
GolfBravoUSMC
Bright Pebbles
trailing wife
Gloria
Fred
Besoeker
Glenmore
Frank G
3dc
Skidmark



Better than the average link...



Rantburg was assembled from recycled algorithms in the United States of America. No trees were destroyed in the production of this weblog. We did hurt some, though. Sorry.
35.175.107.142

Help keep the Burg running! Paypal: