Afghanistan
Kunar Wants Better Weapons to Respond to Shelling
[Tolo News] The governor of Afghanistan's eastern Kunar province


... which is right down the road from Chitral. Kunar is Haqqani country.....


said that the continued shelling of districts close to the Pak border require a response, but the

Afghan cops

are too poorly equipped.

Governor Fazlullah Wahidi has raised the matter of an ongoing cross-border shelling from Pakistain for almost two years, without much attention given to it by Kabul until recent months.

However,


some people cause happiness wherever they go; others whenever they go...


Wahidi stepped up his warnings of worsening security on Saturday and is now calling for the

Afghan cops

to be better armed to retaliate to the attacks.

"We have a complete security force, but we don't have the improved weapons to react back," he told TOLOnews, adding that the shellings pose a major threat for the province.

"We have control in the districts and there is security to some extent – schools are open – but insecurity is increasing because of the shelling attacks from outside, and still the foreign security forces are not cooperating with us to solve it," he said.

Wahidi urged those countries which have signed the strategic long term deals with Afghanistan to take action and protect the provinces or the Afghan people will lose their trust in such agreements.

Kunar province is where the Pakistain government claimed this week that Mullah Fazlullah

...son-in-law of holy man Sufi Mohammad. Known as Mullah FM, Fazlullah had the habit of grabbing his FM mike when the mood struck him and bellowing forth sermons. Sufi suckered the Pak govt into imposing Shariah on the Swat Valley and then stepped aside whilst Fazlullah and his Talibs imposed a reign of terror on the populace like they hadn't seen before, at least not for a thousand years or so. For some reason the Pak intel services were never able to locate his transmitter, much bomb it. After ruling the place like a conquered province for a year or so, Fazlullahs Talibs began gobbling up more territory as they pushed toward Islamabad, at which point as a matter of self-preservation the Mighty Pak Army threw them out and chased them into Afghanistan...
– an

bad turban

leader suspected of ordering the shooting of Pak schoolgirl Malala Yousafzai – is living.

Pakistain Foreign Minister Hina Rabbani Khan last weekend asked for US help to get Mullah Fazlullah extradited back to Pakistain for his involvement in the shooting as well as directing numerous attacks against the Pak military.

Islamabad claimed to have shared its intelligence dossier on the Mullah with Kabul and Isaf, saying that he is located in the Kamadesh and Chapa Dara districts in the border provinces of Nuristan and Kunar.

Posted by: Fred || 10/28/2012 00:00 || Comments || Link || E-Mail|| [6473 views] Top|| File under:
Mullah Omar Asks Followers to Shun Peace Process
[Tolo News] The leader of the Taliban, Mullah Mohammad Omar, called for his followers to shun the Afghan

grinding of the peace processor

in his message on the occasion of the Islamic holy days of Eid al-Adha.

Omar said in the message that until the foreign forces leave Afghanistan and the Taliban takeover the government, there will be no peace or prosperity in the country. He labelled all the peace and reconciliation efforts as nonsense and dismissed any kind of negotiation with the Karzai government calling it a "stooge" or puppet government.

However,


a lie repeated often enough remains a lie...


the Afghan security officials responded that the fight against the Taliban-led insurgency will continue and described Mullah Omar
... a minor Pashtun commander in the war against the Soviets who made good as leader of the Taliban. As ruler of Afghanistan, he took the title Leader of the Faithful. The imposition of Pashtunkhwa on the nation institutionalized ignorance and brutality in a country already notable for its own fair share of ignorance and brutality...
's statement as propaganda.

"The Afghan forces are able to fight against the

cut-thoat

s. Such statements are only propaganda," Afghan National Directorate of Security deputy

front man

Shafiqullah Tahiri told TOLOnews on Thursday.

Omar also called for an infiltration of the Afghan National Security Forces in order to target the foreign soldiers – a statement described by the Afghan Ministry of Interior as a sign of the Taliban's weakness.

Posted by: Fred || 10/28/2012 00:00 || Comments || Link || E-Mail|| [6474 views] Top|| File under: Taliban
Karzai Calls for Pakistan's Cooperation Amid Fazlullah Disagreement
[Tolo News]

Afghanistan's Caped President

Hamid Maybe I'll join the Taliban Karzai
... A former Baltimore restaurateur, now 12th and current President of Afghanistan, displacing the legitimate president Rabbani in December 2004. He was installed as the dominant political figure after the removal of the Taliban regime in late 2001 in a vain attempt to put a Pashtun face on the successor state to the Taliban. After the 2004 presidential election, he was declared president regardless of what the actual vote count was. He won a second, even more dubious, five-year-term after the 2009 presidential election. His grip on reality has been slipping steadily since around 2007, probably from heavy drug use...
on Friday warned that without Pakistain's cooperation in fighting terrorism it will be impossible for the countries to be secure.

"We want for Afghanistan and Pakistain be secure from terrorism, but with Pakistain's honest cooperation, it's impossible," Karzai said after the Eid al-Adha prayers at the Presidential Palace on Friday.

Karzai made the comments after a tense week of the two countries arguing over the location of a Tehrik-e-Taliban Pakistain leader, Mullah Fazlullah

...son-in-law of holy man Sufi Mohammad. Known as Mullah FM, Fazlullah had the habit of grabbing his FM mike when the mood struck him and bellowing forth sermons. Sufi suckered the Pak govt into imposing Shariah on the Swat Valley and then stepped aside whilst Fazlullah and his Talibs imposed a reign of terror on the populace like they hadn't seen before, at least not for a thousand years or so. For some reason the Pak intel services were never able to locate his transmitter, much bomb it. After ruling the place like a conquered province for a year or so, Fazlullahs Talibs began gobbling up more territory as they pushed toward Islamabad, at which point as a matter of self-preservation the Mighty Pak Army threw them out and chased them into Afghanistan...
, whom Pakistain says is responsible for giving the order to shoot schoolgirl Malala Yousafzai as well as a number of attacks on its military.

Kabul has refused to accept Islamabad's claim that Fazlullah is in eastern Afghanistan, despite Pakistain sharing its intelligence dossier with both Isaf and Afghanistan on the grounds of wanting him extradited back to Pakistain.

"There are

Death Eaters

living on the Pak soil for many, many years and no action has been taken against them", the Afghan Ministry of Interior

front man

Sediq Sediqi said on Wednesday, suggesting that Afghanistan's refusal to act on the information while also denying Fazlullah's presence is a retaliatory move for Pakistain failing to shut down the Taliban and Haqqani networks in North

Wazoo

.

Posted by: Fred || 10/28/2012 00:00 || Comments || Link || E-Mail|| [6469 views] Top|| File under: TNSM
Africa Horn
US expands drone base Djibouti to hit Somalia, Yemen
[Iran Press TV] The US government is expanding its drone base in the East African nation of Djibouti to escalate its

liquidation

strikes in Somalia and Yemen.

The US military has been flying armed drones over both countries from a base in Djibouti and is planning to build a second base in Æthiopia, a report by the Washington Post says.

The report added that the drones on missions over Somalia and Yemen take off or land at the base an average of 16 times per day.

The Lemonnier base has also become home to a squadron of US F-15 fighter jets, which it reports are flying combat missions over Yemen.

The US is also known to operate drones from two other East African countries -- Æthiopia and the Seychelles islands.

The base in the Seychelles that was previously used to fly surveillance drones will now host armed drones capable of flying their lethal payloads the more than 1,500 kms that separate the Indian Ocean island chain from Somalia and the African mainland and back.

However,


women are made to be loved, not understood...


drone operations from Æthiopia and Seychelles are nothing compared to the one at Camp Lemonnier. According to the report Lemonnier is the centerpiece of an expanding US network of drone and surveillance bases in Africa.

Washington has also been carrying out

liquidation

attacks using the unmanned aircraft in other countries including Afghanistan, Libya and Pakistain.

Posted by: Fred || 10/28/2012 00:00 || Comments || Link || E-Mail|| [6471 views] Top|| File under: Govt of Iran
Uganda: Police Issue Idd Adhuha Terror Alert
[Shabelle] —The Police have issued a terror alert ahead of today's Idd Adhuha celebrations. Kampala Metropolitan Police Spokesperson Ibin Ssenkumbi on Thursday urged the public to be vigilant.

He warned against the tendency by the public to be lax during such festivities, saying any loophole can easily be exploited by terrorists.

"As we celebrate, we should not forget that there are groups that are ready to cause mayhem. People need to be conscious of this so that the day is not marred by tragedy," Ssenkumbi said.

He, however, said the Police was on high alert to avert any possible attacks.

"We shall deploy all over the city and we expect the organisers of the celebrations and prayers to secure the venues. We shall thoroughly check people accessing mosques and celebration venues." Ssenkumbi said.

The Police said they will also clamp down on reckless driving in a bid to curb accidents that have rocked celebrations in recent years.

He urged the masses to inform the Police immediately if they see any suspicious-looking items like bags, cars, boxes and unexpected gifts.

In July 2011, the Somali

bully boy

group, al-Shabaab



... the personification of Somali state failure...


,

criminal mastermind

ed a double terror attack in Kampala killing over 70 people.
Posted by: Fred || 10/28/2012 00:00 || Comments || Link || E-Mail|| [6474 views] Top|| File under: al-Shabaab
Uganda threatens to pull out of Somalia
[Shabelle] (Sh.M.Network)—Kampala yesterday said it was considering three options, including withdrawing from the Somalia peacekeeping mission, following a UN report alleging that Uganda and Rwanda are supporting M23 rebels who are fighting the DR Congo government.

State minister for regional cooperation, Mr Asuman Kiyingi, told the Daily Monitor yesterday that the second option was remaining involved in the operations despite the allegations while the third is demanding the UN to withdraw the allegations so that UPDF continues with the operations.

"In the worst case, which we don't want, [the option] is withdrawing," he said.

He said Uganda would withdraw from the war against Somali

gunnies

and fighting the Lord's Resistance Army rebels in Central African Republic. "If the international community has lost confidence in us, we have to review our peace support operations. It's logical that we review our position on these operations," he said.

Ugandan soldiers, who have made a significant contribution in flushing out the al-Shabaab



... the successor to the Islamic Courts...




Death Eater

s, guard key installations in Somalia like State House, the sea port and parliament and Mogadishu International Airport.

Mr Kiyingi said government will soon give a detailed response to the UN and also explain the role played by Uganda in mediating talks between DR Congo and the M23 rebels.

President Museveni, who is the chairperson of the International Conference for Great Lakes Region, has been acting as an arbiter in the conflict that has has displaced thousands of people in North Kivu.
Posted by: Fred || 10/28/2012 00:00 || Comments || Link || E-Mail|| [6472 views] Top|| File under: al-Shabaab
Africa North
Israel's bombing of Sudan missile site a 'dry run' for Iran attack
The attack occurred in the early morning of October 24, when eight Israeli F-15I jets – four of them carrying two one-ton bombs, escorted by four fighters – struck a gigantic Yamrouk missile site. The evidence is that this strike is a general rehearsal before the Israeli attack on Iranian nuclear facilities.

According to western defense sources, the 2,400-mile return flight took the Israelis four hours, with the jets flying south along the Red Sea. The planes entered the Sudanese air space from the east to avoid Egypt's missile defenses.

The anti-Iranian operation kicked off two years ago when Mossad agents murdered a Palestinian businessman and a HAMAS highflyer, Mahmoud Al-Mabhouh, in a Dubai hotel suit, retrieving a suitcase with a military agreement between Iran and Sudan, wherein Khartoum offered Tehran its military sites to make weapons.

The Yamrouk facility produced Shahab ballistic missiles, which were then to be delivered to HAMAS rebels in the Gaza strip and other Middle Eastern regions.
Posted by: tipper || 10/28/2012 18:36 || Comments || Link || E-Mail|| [6544 views] Top|| File under:
EU working to create 'credible' army in crisis-hit Mali
[Daily Nation (Kenya)]
Radical groups including members of Al-Qaeda's north Africa branch took control of Mali's vast desert north amid the chaos that followed a March coup led by junior army officers


European leaders have vowed to back a proposed African force that may be sent to flush out the Islamists, but have said their support will not include EU combat troops


The Economic Community of West African States, which includes Benin, has said it is ready to send a force to Mali, but several factors have delayed deployment
Posted by: Fred || 10/28/2012 00:00 || Comments || Link || E-Mail|| [6475 views] Top|| File under:
Arabia
Saudi Mufti Slams Suicide Attacks in Hajj Sermon
[Tolo News] One of the highest-ranking Islamic scholars Mufti-e-Azam Soddy Arabia


...a kingdom taking up the bulk of the Arabian peninsula. Its primary economic activity involves exporting oil and soaking Islamic rubes on the annual hajj pilgrimage. The country supports a large number of princes in whatcha might call princely splendor. When the oil runs out the rest of the world is going to kick sand in their national face...


said in his Hajj address that

suicide kaboom

s are prohibited in Islam.

Sheikh Abdul Aziz bin Sheikh emphasised in his sermon to some two million

Moslem

s performing the day-of-Arafat obligations on Mount Arafat, a hill to the east of Mecca, that anyone who attempts or carries out a suicide attack will not be forgiven by God.

Saying that there was no link between Islam and terrorism, Mufti-e-Azam stressed Islam was a religion of peace, prosperity and brotherhood.

Islam teaches patience and tolerance and dismisses all kinds of violence in society, he said in the hajj sermon, adding that

Moslem

s are obligated to do no harm to others on the basis of their caste, creed or religion.


He said this in Saudi Arabia? Goodness.

He urged the pilgrims and all

Moslem

s to come together as a single economic force and focus on improving science and technology to help overcome conflict and resolve the problems faced in the socio-economic arena of the

Moslem

world.

The Sheikh said that the Islamic system of governance was better than a fake democracy and that political problems can be solved through dialogue.

Posted by: Fred || 10/28/2012 00:00 || Comments || Link || E-Mail|| [6467 views] Top|| File under:
Bangladesh
People waiting for regime change: Khaleda
[Bangla Daily Star] Claiming that the country's people are eagerly waiting for a regime change, opposition leader
Khaleda Zia
Three-term PM of Bangla, widow of deceased dictator Ziaur Rahman, head of the Bangla Nationalist Party, an apparent magnet for corruption ...
on Saturday said the government must restore the non-party caretaker government system to hold the next national election in a credible manner.

"Once Awmi League had been in a movement for introducing the caretaker government claiming that a fair and credible election is not possible under a partisan government. Singing the same music, we're now telling an impartial election is not possible under a party government," she told

news hound

s after exchanging Eid greetings with a cross-section of people at the city's Ladies' Club.

Kaleda Zia exchanged Eid greetings with

politicians

, diplomats, city elite, teachers and people from the all walks of life from 11:45am to 1:35pm.

Eid-ul-Azha, the second largest religious festival of the

Moslem

s, is being celebrated in the country today (Saturday).

Khaleda accused the government of having failed to run the country on all fronts and said the government even could not ensure people's basic rights, including food and clothes.

"The government should understand that people don't want to see them in power any more. They've got fed-up with the government's performance and have lost their confidence in it. So, the government should quit on moral grounds. People are now looking forward to the 18-party alliance to save them from this messy condition," the former premier said.

She also castigated the government for tainting the country's image both at home and abroad by indulging in widespread corruption, saying the country is now known to foreigners as a corrupt one.

"Even foreigners also have no confidence in the present government," Khaleda told her audience, adding, "Test your popularity joining the polls under a non-party caretaker government, if you (Govt) think you've any popularity."

Posted by: Fred || 10/28/2012 00:00 || Comments || Link || E-Mail|| [6518 views] Top|| File under:
Rohingyas again attempting intrusion
[Bangla Daily Star] In the backdrop of fresh ethnic violence in Myanmar's western state of Rakhine, Rohingyas have been trying anew to intrude into Bangladesh, reports BBC Bangla Service.

Quoting local sources, the BBC Bangla Service reported on Friday that nearly 3,000 Rohingya refugees boarding on around 50 boats have been waiting on sea to cross the bordering Naff river from Myanmar.

Local administrator said they ordered the law enforcers to beef up vigilance and resist intrusion.

Meanwhile,


...back at the the conspirators' cleverly concealed hideout the long-awaited message arrived. They quickly got to work with their decoder rings...


Border Guard Bangladesh (BGB) sources said they had been pushed back 52 Rohingya refugees during the last two days.

This is the second time in 2012 that a sectarian violence broke out in the Rakhine state of Myanmar, forcing the Rohingyas to flee the country.

At least 64 people were killed this week, officials said, in the first serious outburst of violence since June, when a state of emergency was declared in Rakhine.

The ethnic violence had broken out in the same state of Myanmar for the first time in June this year.

Shafique Mia, chairman of Teknaf upazila, said he has news that several boats with on board have been waiting on the sea.

"We have news that 50 to 60 boats are floating on the sea. If each boat carries 50 people, then there are 3,000 Rohingyas on those boats," he said.

Lt Col Zahid Hasan, a BGB official of Cox's Bazar, said they also have news that boats carrying Rohingyas were waiting on sea to intrude into Bangladesh.

He said the fishermen informed them that the Rohingyas were fleeing their home on boats as the violence-prone areas are island.

Mohammad Ruhul Amin, district administrator of Cox's Bazar, said they had a meeting with officials concerned in the awake of the situation and decided to resist any kind of intrusion on the frontier.

The Bangladesh government earlier had decided not to allow any refugee from Myanmar and directed the administration and law enforcement agencies to beef up vigilance and resist intrusion.

Posted by: Fred || 10/28/2012 00:00 || Comments || Link || E-Mail|| [6469 views] Top|| File under:
India-Pakistan
US 'interrogates' Imran Khan on drones
[Dawn] Pak politician Imran Khan

... aka Taliban Khan, who who convinced himself that playing cricket qualified him to lead a nuclear-armed nation with severe personality problems...
has said he was pulled off a New York-bound plane by US immigration officials and interrogated about his view on American drone strikes in his country.

Khan, leader of the Pakistain Tehrik-e-Insaf
...a political party in Pakistan. PTI was founded by former Pakistani cricket captain and philanthropist Imran Khan. The party's slogan is Justice, Humanity and Self Esteem, each of which is open to widely divergent interpretations....
(PTI), was headed to New York to attend a fund raiser organised by his party when he was stopped by US officials in Toronto on Friday, he said.

"I was taken off from plane and interrogated by US Immigration in Canada on my views on drones. My stance is known. Drone attacks must stop," he wrote on Twitter.

Officials from Khan's party said the delay meant he missed his flight and was late for the party fundraising event in New York, but he insisted "nothing will change my stance".

"My stand on drones is very clear. I did not say sorry to them," Khan said after arriving in New York, according to a local news channel.

"I still couldn't understand why they did this. The official was questioning me about drones but I think he himself didn't understand what he was talking about," he added.

The US ambassador to Pakistain "knew that I will always oppose the drone attack, then why (did) they issue me visa", he later said at the fund raising event.

Ali Zaidi, a senior party leader demanded "a prompt and thorough inquiry into this sordid episode" and sought "an unconditional apology from the US government".

US officials in Washington declined to comment.

Posted by: Fred || 10/28/2012 00:00 || Comments || Link || E-Mail|| [6472 views] Top|| File under: Govt of Pakistan
Governor KP alleges links exist between Punjab govt and "terrorists"
[Dawn] Governor Khyber-Pakhtunkhwa


... formerly NWFP, still Terrorism Central...


Syed Masood Kausar on Saturday alleged that the Punjab government had covert links with "terrorists", DawnNews reported.

Speaking at a fund distribution for the displaced people of Bara, the governor said that the Punjab government had been encouraging the "terrorists" hiding in the madrassas and had secret links with them.

He further said that the "terrorists" were neither friends of Pakistain nor were they the friends of the

rustics

.

Moreover, he said that the

rustics

were not involved in terrorist activities and that people belonging to all religions resided in the tribal areas.


Posted by: Fred || 10/28/2012 00:00 || Comments || Link || E-Mail|| [6472 views] Top|| File under: Govt of Pakistan
No terror attacks on Eid a success for govt: Malik
[Dawn] Interior Minister Rehman Malik


Pak politician, Interior Minister under the Gilani government. Malik is a former Federal Investigation Agency (FIA) intelligence officer who rose to head the FIA during Benazir Bhutto's second tenure. Malik was tossed from his FIA job in 1998 after documenting the breath-taking corruption of the Sharif family. By unhappy coincidence Nawaz Sharif became PM at just that moment and Malik moved to London one step ahead of the button men. He had to give up the interior ministry job because he held dual Brit citizenship.


said the fact that no terrorism related incidents occurred in the country on Eidul Azha, was a success on the part of the government, DawnNews reported.

Speaking to the media, he apologised for the inconvenience to the general public due to the closure of mobile phone services.

The interior minister also said that the closure of mobile services today helped prevent Islamic fascisti from carrying out attacks.

During his talk to the media, Malik also said that if Youtube barred access on its website to anti-Islamic material, then there is a possibility of the site being reopened.

Posted by: Fred || 10/28/2012 00:00 || Comments || Link || E-Mail|| [6473 views] Top|| File under: Govt of Pakistan
Southeast Asia
'West turns blind eye to Myanmar killings'
[Iran Press TV] It is very, very clear from the report you just showed that the government of Burma is not interested in the well-being of these particular

Mohammedan

s.

Mohammedan

s have been living in Burma for centuries. There is historical precedents to this violence. In fact,

Mohammedan

s have been persecuted in Burma for almost five centuries. This is happening from the days of the Mongols when the Mongols were governing India. Some of the Mongols princes who had to leave India to take refuge from their political rivals, they took refuge in this territory known today as Myanmar or Burma.

And even at that time a lot of the persecution was taking place, today is happening systematically.

Mohammedan

s are being wiped out systematically just like what happened in Bosnia and what happened in other places.

It appears that the Western media and the Western governments have turned a blind eye to the plight of the

Mohammedan

s in Burma. It was clearly seen that the mainstream media machines in the West failed to address this issue satisfactorily in the month of June when all this violence started and the language which is being used in this case is very, very well calculated.

For example, one of the terms you pick up in Western media or the news channels is that there are

festivities

as if there are two

gang

s fighting each other. But when you look at the

Mohammedan

s they have no weapons. They are simply victims of violence from the other side and this violence in some cases is government funded and government supported.

The government has a policy with regards to

Mohammedan

s in Myanmar. Government has made it very clear that these people are not welcome, they do not belong to Burma, they are not Burmese and they are illegal citizens, hence they should be wiped out.

I mean this is what the implication is, if the government is failing to protect these people and at the same time issuing statements stating that these people are illegal citizens or

undocumented Democrat

s to our country then in other words the government is actually endorsing what those thugs and mass murderers are doing to poor

Mohammedan

s in this region.



Mohammedan

s are not fighting. I do not see the

Mohammedan

s have any means to fight back. I do not see where the weapons are coming from. There are no weapons with these people. On the other hand, we have a systemic attempt to wipe these people out with the support of the army, the police and the media and even the Buddhist religious clergy is also inflating a lot of this violence and hatred against

Mohammedan

s.

So what needs to be done is that the US government and all the other Western governments including the UN, they need to put this hypocritical garb aside and they need to come out clear and say enough is enough, now is the time to act. Empty statements, making simple statements or we condemn this violence, the government has to do more, this is not going to help anything. They need to take some solid action in this regard and ensure that the

Mohammedan

s of Burma are protected, not being violated and destroyed and you know a genocide is taking place as we speak in Burma.

So I hope that the UN takes some serious action in this regard. It is amazing that recently a girl was shot in Pakistain, Malala, and the Western media picked up the story and made a big deal out of it. One girl, because that story suited the imperial agenda of the Western governments.

Here we have an entire community being wiped out, a genocide, a holocaust is taking place and people are still making simple statements. I do not know what is happening. We are living in a very funny world. I hope that this world becomes a better place governed by people who are able to govern it with justice and peace.
Posted by: Fred || 10/28/2012 00:00 || Comments || Link || E-Mail|| [6523 views] Top|| File under: Govt of Iran
Rights groups urge immediate action to protect Myanmar's Rohingya Muslims
[Dawn] Human Rights Watch


... dedicated to bitching about human rights violations around the world...


urged the government of Myanmar on Saturday to take immediate steps to stop violence against the Rohingya

Mohammedan

population in the Arakan State of western Myanmar.

According to a statement by the rights group, new satellite imagery obtained by the right group shows extensive destruction of homes and other property in a predominantly Rohingya

Mohammedan

area of the coastal town of Kyauk Pyu – which, it says, is one of several areas of new violence and displacement.

The group called on Myanmar to urgently provide security for the Rohingya, which it said were under "vicious attack", and to ensure protection and aid were given to the affected

Mohammedan

and Buddhist communities in the region.

HRW released the satellite images on Saturday which appears to show mass burnings and widespread destruction of a coastal district marred by ethnic unrest.

According to the group, a total of 811 destroyed building structures can be identified from the images of the eastern edge of Kyauk Pyu city – a predominantly Rohingya area. The destruction, it says, was likely caused by arson attacks occurring October 24.

It adds that the victims were mostly

Mohammedan

Rohingyas.

"Unless the authorities also start addressing the root causes of the violence, it is only likely to get worse," said Phil Robertson, HRW deputy Asia director.

Posted by: Fred || 10/28/2012 00:00 || Comments || Link || E-Mail|| [6485 views] Top|| File under:
Syria-Lebanon-Iran
Syria Army Says Will Fight Back against Rebel Violations
[An Nahar] The Syrian army on Saturday accused rebels of committing increasing violations of a failed truce proposed for the

Moslem

Eid al-Adha holiday and vowed to fight back.

"For the second day, terrorist groups continued to flagrantly violate the ceasefire announced and respected by the army command," the military said in a statement on state television.


... and if you can't believe state television who can you believe?


"The army will continue to track this increase of violations... and fight back against these criminal acts."

Foreign ministry

front man

Jihad Maqdisi said the army was committed to the truce, blaming rebels for provoking a response.

"The Syrian government is still completely committed to stopping military operations," Maqdisi told Agence

La Belle France

Presse in an email.

"But the violations that were committed were a consequence of attacks staged mostly by (rebel) groups that from the beginning refused the ceasefire, as shown by their official statements," he added.

The Syrian authorities have informed the UN Security Council of truce violations, he said. "We have documented the violations and sent messages to the UN Security Council," said Maqdisi.

Posted by: Fred || 10/28/2012 00:00 || Comments || Link || E-Mail|| [6473 views] Top|| File under: Govt of Syria
U.S. Criticizes EU over 'Failure' to Label Hizbullah a Terrorist Organization
[An Nahar] The chief counter terrorism adviser to U.S. President Barack Obama
The Cambridge police acted stupidly...
, John Brennan, criticized on Saturday the European Union


...the successor to the Holy Roman Empire, only without the Hapsburgs and the nifty uniforms and the dancing...


over its failure to label Hizbullah a terrorist organization, which is undermining international counter terrorism efforts.

European resistance "makes it harder to defend our countries and protect our citizens," Brennan said in a speech to the Institute of Institutional and European Affairs in Dublin.

He said that Hizbullah, in addition to its alliance with terrorist activities carried out by Iran, "is training

snuffies

in Yemen and Syria."

Washington already classifies Hizbullah a foreign "terrorist organization" and it is under U.S. sanctions, but in August the

B.O. regime

added Hizbullah to a list of organizations under sanctions as a penalty for supporting Syrian Hereditary President-for-Life Bashir Pencilneck al-Assad's


The Scourge of Hama...


regime.
Posted by: Fred || 10/28/2012 00:00 || Comments || Link || E-Mail|| [6473 views] Top|| File under: Hezbollah
Miqati Decides He Won't Step Down
[An Nahar] Prime Minister
Najib Miqati stressed on Saturday that he will not step down currently, lashing out at the March 14-led opposition accusations that held him responsible for Intelligence Bureau head Brigadier General Wissam al-Hasan's "blood."

"I will not resign now and I will not allow for this to create a new crisis in the country," Miqati told MTV.

The

liquidation

of Hasan last week has raised fears about unrest in the country, which is divided between supporters and opponents of Syrian
Hereditary President-for-Life Bashir Pencilneck al-Assad


Trampler of Homs...


, whose country supervised its small neighbor for nearly 30 years.

The premier pointed out that he reached out to the opposition when he announced that his resignation is possible as he isn't holding on to power but "it accused me of being responsible for the blood" of Hasan.

He noted that if he submitted his resignation now then "I would be admitting to the opposition's accusations."

"Let them revise their actions so that I revise mine," Miqati said.

The March 14 coalition blamed Miqati for Hasan's "blood" and called on him to step down.

The March 14 youth groups had erected tents near the Grand Serail, demanding Miqati to resign after

festivities

broke out between mourners, mainly March 14 supporters, and the security forces near the premier's office after the funeral of Hasan.

Police

had gun sex

and used tear gas to drive back protesters who tried to storm the premier's office.

The Ashrafiyeh bombing in Beirut that killed Hasan along with two others deepened the gap between the March 14 alliance and the March 8 forces


... the opposition to the Mar. 14th movement, consisting of Hizbullah and its allies, so-called in commemoration of their Mar. 8th, 2006 demonstration of strength in Beirut ...


According to MTV, the cabinet will convene on Wednesday at the Baabda Palace.

President Michel Suleiman


...before assuming office as President, he held the position of commander of the Leb Armed Forces. That was after the previous commander, the loathesome Emile Lahoud, took office as president in November of 1998. Likely the next president of Leb will be whoever's commander of the armed forces, too...


is carrying out consultations with rival political parties to convince them to resume the national dialogue.

However,


the hip bone's connected to the leg bone...


the March 14-led opposition insists on the resignation of the government as a main condition for the resumption of the national dialogue and official activity with their foes, while the March 8 coalition rejects the formation of a new cabinet on allegations that there's no alternative.

Posted by: Fred || 10/28/2012 00:00 || Comments || Link || E-Mail|| [6471 views] Top|| File under:
IRGC monitors all ships in Persian Gulf: Iran cmdr.
[Iran Press TV] A senior commander of the Islamic Revolution Guard Corps (IRGC) says all the vessels crossing the Persian Gulf and the Strait of Hormuz are under constant and close surveillance of the IRGC Navy.

Speaking at a Saturday

presser

, Brigadier General Reza Torabi also pointed to IRGC's efforts over the past years to safeguard the security of Iran's territorial waters successfully and without any tension.

Slamming enemies' threats against Iran following the 1979 Islamic Revolution as empty, Torabi said, "The Western world has been threatening the Islamic Theocratic Republic of Iran for about 34 years in an attempt to conceal the problems it is facing, but all these threats are nonsensical rhetoric by the global arrogance."
That'd be us. They get tired of bitching about the

Great Satan™

sometimes.
The Iranian commander pointed to the enemies' failures during the eight-year Iraqi imposed war against Iran and argued that any future aggression against the Islamic Theocratic Republic will be doomed to failure as Tehran has multiplied its military might over the past decades.

In July 2012, the US added five warships to its Fifth Fleet in Bahrain, in an attempt to beef up its military presence in the Persian Gulf, and has been also weighing various alternatives to boost its military presence in the Middle East, particularly across the Persian Gulf.
Posted by: Fred || 10/28/2012 00:00 || Comments || Link || E-Mail|| [6505 views] Top|| File under: Govt of Iran
Terror Networks
Al-Qaeda Leader Calls On Muslims To Kidnap Westerners
[AFP] Al-Qaeda leader Ayman al-
Zawahiri
... Formerly second in command of al-Qaeda, now the head cheese, occasionally described as the real brains of the outfit. Formerly the Mister Big of Egyptian Islamic Jihad. Bumped off Abdullah Azzam with a car boom in the course of one of their little disputes. Is thought to have composed bin Laden's fatwa entitled World Islamic Front Against Jews and Crusaders. Currently residing in the North Wazoo area. That is not a horn growing from the middle of his forehead, but a prayer bump, attesting to how devout he is...
has urged Egyptians to restart their revolution to press for Islamic law and called on

Moslem

s to kidnap Westerners, the SITE Intelligence Group said Friday.

In a video released on jihadist forums and translated by the US monitoring service, Zawahiri also lashed out at President Barack Obama
How's it going, Sunshine?...
, calling him a liar and demanding he admit defeat in Iraq, Afghanistan and North Africa.



"Our captives or Sheikh Omar Abdul Rahamn will not be liberated except through force, for it is the only language that they understand."

Criticizing the new Egyptian government -- led by a president drawn from the

Moslem Brüderbund

-- as corrupt, he said a battle is being waged in Egypt between a secular minority and

Moslem

s seeking implementation of Shariah law.

The Egyptian doctor, the former deputy to slain Al-Qaeda leader the late Osama bin Laden


... who is currently taking a long nap in the dirt... urm... water...


, said these Egyptians want to see their government liberated from US influence and Paleostinian victory over Israel, SITE reported.

"The battle isn't over, but it has started," Zawahiri said, urging "every sincere person in Egypt" to "wage a popular campaign to incite and preach in order to complete the revolution, which was aborted.

"The revolution in Egypt must continue and the

Moslem

Ummah must offer sacrifices until it achieves what it wants and until it snatches from the corrupt forces ... the dignity and honor of Egypt."

Zawahiri said liberating Omar Abdul Rahman, an Egyptian

holy man

incarcerated
Drop the heater, Studs, or you're hist'try!
in the United States for his role in the 1993 World Trade Center attack, and inmates at the US prison at Guantanamo Bay was an "obligatory duty for every

Moslem

."

"I call upon

Moslem

s to capture citizens of the countries that wage wars against

Moslem

s," he said.

"Our captives or Sheikh Omar Abdul Rahamn will not be liberated except through force, for it is the only language that they understand."

In that vein, he referenced Warren Weinstein, a relief worker with USAID who was captured in Lahore, Pakistain, in August 2011.

Zawahiri also called Obama a "professional liar."

"Obama must admit he and his allies are standing in the defeated line, and that Osama bin Laden, may Allah have mercy on him, and the rest of the Mujahideen and the

Moslem

Ummah are standing in the victorious line, whether anyone likes it or not."
Posted by: trailing wife || 10/28/2012 00:00 || Comments || Link || E-Mail|| [6474 views] Top|| File under: al-Qaeda in Pakistan
Who's in the News
42
[untagged]
4
Govt of Syria
3
Govt of Iran
3
Govt of Pakistan
3
al-Shabaab
1
Taliban
1
Thai Insurgency
1
TNSM
1
al-Qaeda in Iraq
1
al-Qaeda in Pakistan
1
Govt of Sudan
1
Hezbollah
Bookmark
E-Mail Me
The Classics
The O Club
Rantburg Store
The Bloids
The Never-ending Story
Thugburg
Gulf War I
The Way We Were
Bio
Merry-Go-Blog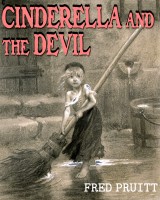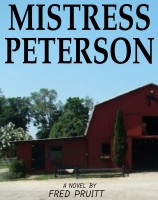 On Sale now!


A multi-volume chronology and reference guide set detailing three years of the Mexican Drug War between 2010 and 2012.

Rantburg.com and borderlandbeat.com correspondent and author Chris Covert presents his first non-fiction work detailing the drug and gang related violence in Mexico.

Chris gives us Mexican press dispatches of drug and gang war violence over three years, presented in a multi volume set intended to chronicle the death, violence and mayhem which has dominated Mexico for six years.
Click here for more information


Meet the Mods
In no particular order...


Steve White
Seafarious
Pappy
lotp
Scooter McGruder
john frum
tu3031
badanov
sherry
ryuge
GolfBravoUSMC
Bright Pebbles
trailing wife
Gloria
Fred
Besoeker
Glenmore
Frank G
3dc
Skidmark
Alaska Paul



Better than the average link...



Rantburg was assembled from recycled algorithms in the United States of America. No trees were destroyed in the production of this weblog. We did hurt some, though. Sorry.
3.236.52.68

Help keep the Burg running! Paypal: