Afghanistan
Afghan govt accused of backing terrorists
[Dawn] The

snuffies

hiding in Afghanistan were carrying out attacks inside Pakistain with the backing of Afghan authorities to disturb peace in the area, said Commandant Mohmand Rifles Col Mushtaq Hussain.

He was addressing a jirga at the headquarters of Mohmand Rifles here on Monday. Political Agent Adil Siddique, officials of political administration and security forces, a large number of

rustics

from Haleemzai, Trakzai, Baizai, Khawezai, Safi and Utmankhel tribes and heads of different peace committees attended the jirga.

Col Mushtaq said that

snuffies

were present across the border. He said that

snuffies

were backed by Afghan government to attack checkposts in
Mohmand Agency


... Named for the Mohmand clan of the Sarban Pahstuns, a truculent, quarrelsome lot. In Pakistain, the Mohmands infest their eponymous Agency, metastasizing as far as the plains of Peshawar, Charsadda, and Mardan. Mohmands are also scattered throughout Pakistan in urban areas including Karachi, Lahore, and Quetta. In Afghanistan they are mainly found in Nangarhar and Kunar...


to destabilise the area. The official said that Afghan government should play its role to stop terrorist activities. He said that security forces had apprehended five groups involved in blasts in the area during the past two months.

"Security forces have taken solid steps to improve law and order in the area. For this purpose, six new checkposts have been established in the border areas to check movement of

bad boy

s," he said. Col Mushtaq said that they wanted to revive jirga system in Mohmand Agency to resolve issues of

rustics

. "Two members from each tribe will be included in the jirga, to be set up at agency level," he said.

Speaking on the occasion, Mr Siddique said that

gun-hung tough guys

had ruined education and health sectors and tribal customs including jirga system in the area. He said that anti-Pakistain elements spent huge money on insurgency in the area.

Tribal elders including Malik Sahab Khan, Malik Said Mahmood Jan, Malik Nusrat Tarakzai, Malik Sultan Kodakhel, Malik Mohammad Gul, Malik Sherzada, Malik Mohammad Ali Haleemzai and Malik Khandan assured the officials of their cooperation on the occasion.
Posted by: Fred || 11/01/2012 00:00 || Comments || Link || E-Mail|| [6468 views] Top|| File under: Govt of Pakistan
Africa North
Libyan congress approves cabinet line-up
[Xinhua] Libya's national congress approved Wednesday a cabinet line-up submitted by Prime Minister Ali Zaidan, according to the State TV.

A total of 132 congress members were present at Wednesday's session, of whom 105 voted for the proposed cabinet list, with nine blackballs and 18 abstentions.

Local reports said about 100 people protested outside the headquarters of the national congress against the line-up and were dispersed by security forces.

On Tuesday, Zaidan presented a list of coalition cabinet, consisting of 27 ministers, to the national congress, which had rejected twice the bids of his predecessor.

Zaidan, a former diplomat, was elected in mid-October Libya's prime minister after a vote in the national congress, taking over the post of Mustafa Abushagur, who had struggled to make his line- ups accepted but failed. The congress then voted 125 versus 44 in favor of removing Abushagur as prime minister, with 17 abstentions.
Posted by: Fred || 11/01/2012 00:00 || Comments || Link || E-Mail|| [6483 views] Top|| File under: Arab Spring
Africa Subsaharan
Britain and Ireland Suspend Aid to Uganda after Millions Go Missing
Britain has joined Ireland in suspending aid to Uganda's office of the prime minister. The move comes after a draft report by Ugandan's auditor-general found that over $15 million [€12 million] in aid had been transferred to unauthorized accounts in the office of the Ugandan prime minister.

The money was meant to have been spent on helping the needy, and to help pay for a 'peace recovery and development program' in northern Uganda after decades of conflict and devastation.

The Ugandan government has pledged prosecutions. Two senior officials have been charged, while 17 others have been suspended as the investigation continues.

"This report does not surprise anybody," said Dr. Fred Golooba Mutebi, a political analyst and a visiting fellow at the University of Manchester in the United Kingdom. The only shock, he added, "is the amounts of money stolen are quite colossal."
Posted by: Au Auric || 11/01/2012 07:52 || Comments || Link || E-Mail|| [6489 views] Top|| File under:
Bangladesh
Arms were brought for Ulfa
[Bangla Daily Star] A prosecution witness in the sensational 10-truck arms haul cases yesterday told a court here that the arms cache was brought for the Indian separatist organization United Liberation Front of Assam (ULFA).

Making his second deposition before the Chittagong Metropolitan Special Tribunal-1 in the cases, former habildar of Bandar police outpost Golam Rasul said ex-NSI official Maj (retd) Liakat Hossain and "smuggler" Hafizur Rhaman had informed him about the matter.

The law enforcers had tossed in the calaboose
... anything you say can and will be used against you, whether you say it or not...
five suspected Ulfa activists in this connection, but later released them following an order by the then state minister for home Lutfuzzaman Babar, said court sources quoting the witness.

Rasul said while on duty at the outpost on April 1, 2004, he received a phone call around 10:45pm. The caller told him that some illegal goods were being unloaded at the jetty of Chittagong Urea Fertiliser Limited (CUFL).

"When I asked the caller about his identity, he cut off the phone line. I informed sergeant Alauddin about the matter, and we two left for the jetty. After reaching there, we saw many people, two trawlers loaded with boxes, about eight trucks and a crane. The boxes were being unloaded by the crane."

Asked about the unloaded boxes, the workers said there were machinery parts inside them.

Rasul and Alauddin looked for the owner of the goods, but to no avail.

At one stage, five to seven persons came forward. Two of them introduced themselves as Hafiz and Ulfa leader Abul Hossain.

Abul asked the cops why they had gone there and what they wanted.

As sergeant Alauddin wanted to see the shipment documents and goods, Hafiz said they had no document and the goods were arms and ammunition.

Alauddin informed CMP deputy commissioner Abdullah Hel Baki of the situation over the phone.

"Hafiz and Abul Hossain threatened us, saying we might be fired as all the government organizations concerned had been informed about the unloading of the arms cache," Rasul told the court.

When Hafiz and Abul were taken to Ahadur Rahman, the then OC of Karnaphuli Police Station, the duo admitted that the goods were arms brought for Ulfa and the government high officials knew about it.

"Later I came to know that Abul Hossain was actually the NSI official, Maj Liakat Ali," mentioned the witness.

Rasul said he saw Din Mohammad, Mariam alias Badni member, Jasim and trawler owner Haji Sobhan at the jetty.

On April 2, 2004, around 1,500 wooden boxes containing submachine guns, AK-47 assault rifles, submachine carbines, Chinese pistols, rocket shells and launchers, hand grenades and bullets were seized from two vessels at the jetty of CUFL.

Two cases were filed the next day with Karnaphuli Police Station under the Special Powers Act and arms act for smuggling and seizure of arms.
Posted by: Fred || 11/01/2012 00:00 || Comments || Link || E-Mail|| [6470 views] Top|| File under:
Europe
Spain dismantles Pakistani human trafficking ring
[Dawn] Spanish police said on Wednesday they had smashed a human trafficking ring in Barcelona, arresting 18 people suspected of smuggling around 1,000 Paks every year into the European Union


...the successor to the Holy Roman Empire, only without the Hapsburgs and the nifty uniforms and the dancing...


Officers have "dismantled a criminal organization dedicated to the trafficking of

undocumented Democrat

s of Pak nationality," local police said in a statement.

The victims had paid between 600 and 15,000 euros ($800 and $20,000) each to be smuggled into Barcelona and other European cities, local police said in a statement, adding that the network had operated for at least seven years.

Posted by: Fred || 11/01/2012 00:00 || Comments || Link || E-Mail|| [6473 views] Top|| File under:
French Police Admit Botched Investigation of Toulouse Gunman
[An Nahar] French police Tuesday unveiled a damning report that showed up several loopholes in the investigation of al-Qaeda-inspired gunman Mohamed Merah before his shooting spree in Toulouse


...lies on the banks of the River Garonne, half-way between the Atlantic Ocean and the Mediterranean Sea. The Toulouse metropolitan area is the fourth-largest in La Belle France...


The 17-page report by the police disciplinary unit IGPN said "several objective failures had come to light," including a "delayed coordinated reaction," as Interior Minister Manuel Valls vowed to "rapidly put into place the necessary adjustments."

Various units of the French police and intelligence bodies were working in a compartmentalized manner, the report said, slamming the French intelligence agency DCRI, which reports directly to the interior ministry, for "identifying the change in Merah's profile very late."

Merah, a self-described al-Qaeda sympathizer, shot a rabbi, three Jewish schoolchildren and three French paratroopers in attacks in and around the southern city of Toulouse in March before being

rubbed out

in a police siege.

The report said Merah, who has had at least 15 previous criminal convictions, attacked a neighbor in June 2010 who confronted him for showing her son a video depicting decapitation.

The lack of coordination resulted in the DCRI being unaware of this development, which could have led to increased surveillance on Merah, who turned into an Islamist hardliner in prison in February 2008, it said.

Merah's transformation to a radical only became apparent to the agency two years later.

And Merah's departure to Pakistain in August last year also went unnoticed because he transited through Oman, which is not part of the 31 destinations where outbound travel is monitored by French intelligence.

It called for tighter surveillance and better coordination between the various security agencies, including fiscal policing. Merah had a rented apartment in Toulouse despite having no declared income.

Separate reports from the DCRI show that Merah was under intense surveillance throughout 2011 but that agents decided to reduce monitoring.

They show that Merah, who had been under surveillance since 2006, was identified as a "privileged target" at the beginning of last year after returning from a trip to Afghanistan, where he was cooled for a few years
Don't shoot, coppers! I'm comin' out!
in November 2010.

Surveillance from March to July indicated he was in regular contact with "the radical Islamist movement in Toulouse", was showing "paranoid behavior" and was receiving funds from

myrmidon

s.

Merah traveled to Pakistain between August and October last year and met with DCRI agents upon his return.

President Francois Hollande


...the Socialist president of La Belle France, and a fine job he's doing of it...


has vowed to beef up its anti-terrorism laws following the killings.

Plans presented to cabinet earlier this month would allow authorities to prosecute suspects for terrorism-related crimes committed outside the country, allowing

La Belle France

to target

cut-throats

who attend foreign training camps.

Posted by: Fred || 11/01/2012 00:00 || Comments || Link || E-Mail|| [6495 views] Top|| File under: al-Qaeda in Europe
Fifth Column
Islamic terrorists from Mexico infiltrating U.S. for next attack
Hezbollah cells active in Mexico, are sneaking into the US.

Terrorists are using Mexico as a staging area and entry point into the US for terrorist attacks. Representative Sue Myrick (R - NC) is asking the

B.O. regime

to investigate the apparent problem.

Terrorists with ties to Hezbollah and Iran are infiltrating Lebanese communities in Mexico, hoping to blend into the population there. Teaming up with the all-too powerful

narco mob

s,

Orcs and similar vermin

are having themselves smuggled into the US in exchange for money and weapons which fuel cartel violence in Mexico.

The ties are blatant. Earlier this year, an Iranian operative was tossed in the slammer
Yez got nuttin' on me, coppers! Nuttin'!
for plotting to assassinate a Soddy Arabia


...a kingdom taking up the bulk of the Arabian peninsula. Its primary economic activity involves exporting oil and soaking Islamic rubes on the annual hajj pilgrimage. The country supports a large number of princes in whatcha might call princely splendor. When the oil runs out the rest of the world is going to kick sand in their national face...


n diplomat in Washington. The would-be killer had hired Mexican cartel assassins to assist him. He was only one of several people who have been tossed in the slammer
Yez got nuttin' on me, coppers! Nuttin'!
both in the US and Mexico with ties to Iran and Hezbollah.

Despite obvious connections like these, Myrick says the Department of Homeland Security still refuses to properly investigate the matter.
Posted by: Au Auric || 11/01/2012 07:39 || Comments || Link || E-Mail|| [6478 views] Top|| File under: Hezbollah
Home Front: WoT
SEAL Ty Woods never held his 3 month old son
If like me, you feel helpless about the deaths of our 4 Americans, here is something you can do.


The SEAL NSW Family Foundation has set up a foundation in Ty Woods' name:

Because Ty was not an active duty SEAL but still performing special operations for his country, we are duty bound to give his child all the resources (counseling, survivor camps, educational assistance etc.) he needs to help him grow up without a father and understand that he is not alone and why Ty had to leave us early. To defend freedom.
Posted by: Sherry || 11/01/2012 10:09 || Comments || Link || E-Mail|| [6497 views] Top|| File under:
Israel-Palestine-Jordan
Israel acknowledges killing Palestinian deputy in 1988 raid
Military censor clears newspaper to publish interview obtained at least 12 years ago with commando who killed Abu Jihad
Israel has acknowledged after nearly 25 years of secrecy that it killed a deputy of the late Palestinian leader Yasser Arafat in a raid in Tunisia.

Two of those involved in the operation in 1988 now hold high political office: Ehud Barak, the defence minister, and Moshe Yaalon, the deputy prime minister. At the time Barak was deputy military chief and Yaalon was head of the elite commando unit Sayeret Matkal. Their precise roles in the operation were not divulged, and both men's offices declined comment.

Israel has long been suspected of assassinating Khalil al-Wazir, who was better known by his nom de guerre Abu Jihad. But only now has the country's military censor cleared the Yediot Ahronot daily to publish details, including an interview with the commando who killed him, at least 12 years after the newspaper obtained the information.

"I shot him with a long burst of fire," the now-deceased commando Nahum Lev told Yediot. "I was careful not to hurt his wife, who had showed up there. He died. Abu Jihad was involved in horrible acts against civilians. He was a dead man walking. I shot him without hesitation." Lev died in a motorcycle accident in 2000.
Posted by: tipper || 11/01/2012 15:01 || Comments || Link || E-Mail|| [6483 views] Top|| File under:
Hollande Urges Israel, Palestinians to Resume 'Unconditional' Talks
[An Nahar] French President Francois Hollande


...the Socialist president of La Belle France, and a fine job he's doing of it...


on Wednesday urged Israel and the Paleostinians to resume peace talks without any conditions, while criticizing continued Israeli occupation.

"Only negotiations can lead to a definitive solution," he said after his first direct meeting with Israeli Prime Minister Benjamin Netanyahu in

Gay Paree

.

"These negotiations are hoped for and awaited."

He said the two countries had "divergences on occupation, which we want to see halted."

Direct peace talks have been on hold for more than two years, with Paleostinian President the ineffectual Mahmoud Abbas


... a graduate of the prestigious unaccredited Patrice Lumumba University in Moscow with a doctorate in Holocaust Denial...


refusing to negotiate as long as Israel continues to build and approve new Jewish settlements.


And in the meantime, Israel continues creating reality on the ground.
Posted by: Fred || 11/01/2012 00:00 || Comments || Link || E-Mail|| [6485 views] Top|| File under: Palestinian Authority
Barak: Israel won't outsource its security to anyone
[JPost] In London, defense minister signals J'lem will not rely on "even our closest, most trusted allies" to prevent Iran from obtaining nuclear weapons, adds Israel lives in a tough region where there is "no mercy for the weak."
Posted by: Fred || 11/01/2012 00:00 || Comments || Link || E-Mail|| [6472 views] Top|| File under: Govt of Iran
Syria-Lebanon-Iran
Geagea: Era of Settlements with Other Camp is Over, Govt. Represents the Killers
[An Nahar] Lebanese Forces


A Christian political party founded by Bashir Gemayel, who was then bumped off when he was elected president of Leb...


leader
Samir Geagea


... Geagea was imprisoned by the Syrians and their puppets for 11 years in a dungeon in the third basement level of the Lebanese Ministry of Defense. He was released after the Cedar Revolution in 2005 ...


on Wednesday announced that "the era of settlements with the other camp is over," noting that Prime Minister
Najib Miqati's government "represents the killers."

"We want to stop the killing machine that is targeting us. Assassinations have become a trivial thing and unfortunately some officials are calling for dialogue as if nothing happened," said Geagea in an interview on Future television.

"For the institutions to continue functioning, we must stop the killing machine and this is what March 14 wants," he added.

The LF leader noted that ousting Miqati's government is only one aspect of March 14's strategy "because the killers are part of this government."

"How can we explain the fact that from 2004 until today

liquidation

s have only targeted the March 14 camp," Geagea asked rhetorically.

Pointing the finger at the rival March 8 forces


... the opposition to the Mar. 14th movement, consisting of Hizbullah and its allies, so-called in commemoration of their Mar. 8th, 2006 demonstration of strength in Beirut ...


over the series of

liquidation

s and

liquidation

attempts in the country, the last of which was the

liquidation

of Maj. Gen. Wissam al-Hasan, Geagea said: "Before they assumed power, they voiced objections over telecom data and against the Intelligence Bureau because it is the only security authority that is not under their control."

Asked about the March 8 forces's rationale that handing over the entire telecom data to security agencies would be an invasion of citizens' privacy and therefore a human rights
...not to be confused with individual rights, mind you...
violation, Geagea said: "How can they support a regime that is 'stepping on' human rights and still say that the issue of telecom data violates human rights."

"The issue is that the March 14 camp is facing systematic killing operations organized by large groups and armed organizations that have military wings," Geagea charged.

"How can we speak of a political life amid these

liquidation

s? How can we head to polls amid this killing? We must improve the current situation in order to have (parliamentary) elections" in 2013, he added.

Asked about the attempt to storm the Grand Serail following al-Hasan's funeral, Geagea said: "Everyone knows that we had no intention or plan to storm the Grand Serail and we ordered our youths to withdraw immediately."

"I disagree with PM Miqati who said that ousting the government is a personal vendetta, because the government represents the killers," Geagea added.

Slamming Hizbullah for sending an Iranian-built drone over Israel, the LF leader said: "Who asked Hizbullah to send the drone? Did the government allow it to do so? The drone was sent at the expense of

Leb

and Iran obtained its images."

"I ask the (Lebanese) defense minister whether the Lebanese army has copies of the images taken by the reconnaissance drone," Geagea went on to say.

He stressed that "it is unacceptable to employ the interests of the Lebanese in the framework of Iran's strategy against Israel."

Answering a question, Geagea added: "I don't know when will the government fall, but we will continue our efforts to topple it because it contains the representatives of the March 8 forces which is responsible for the

liquidation

operations."

Asked about Progressive Socialist Party leader MP Walid Wally Jumblat
...
Druze politician, head of the Progressive Socialist Party, who's been on every side in Leb at least four times. He'll sell you his friends for a dollar, but family comes higher because of shipping and handling...
's remarks about preserving national unity in the country, Geagea said: "How can we speak of national unity while there are parties voicing support for a regime that sent explosives to

Leb

and while some parties have sent jihadists to support it."

"Jumblat is not refusing to leave the government out of his fear of vacuum, but rather out of his fear of the 'monster'," added Geagea.

"We started serious efforts to ally with the centrist blocs, and this is what pushed them to speed up the

liquidation

s and this was the reason behind the attempt on (MP) Butros Harb's life," Geagea noted.

"The March 8 forces has been trying to cripple political life since 2005 until today," he added.

Posted by: Fred || 11/01/2012 00:00 || Comments || Link || E-Mail|| [6486 views] Top|| File under: Hezbollah
Who's in the News
49
[untagged]
3
Govt of Syria
3
Govt of Pakistan
2
Hezbollah
2
Arab Spring
1
Global Jihad
1
Govt of Iran
1
Palestinian Authority
1
Taliban
1
Thai Insurgency
1
al-Qaeda
1
al-Qaeda in Europe
1
al-Qaeda in Iraq
1
al-Shabaab
Bookmark
E-Mail Me
The Classics
The O Club
Rantburg Store
The Bloids
The Never-ending Story
Thugburg
Gulf War I
The Way We Were
Bio
Merry-Go-Blog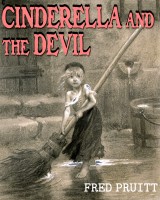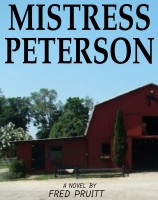 On Sale now!


A multi-volume chronology and reference guide set detailing three years of the Mexican Drug War between 2010 and 2012.

Rantburg.com and borderlandbeat.com correspondent and author Chris Covert presents his first non-fiction work detailing the drug and gang related violence in Mexico.

Chris gives us Mexican press dispatches of drug and gang war violence over three years, presented in a multi volume set intended to chronicle the death, violence and mayhem which has dominated Mexico for six years.
Click here for more information


Meet the Mods
In no particular order...


Steve White
Seafarious
Pappy
lotp
Scooter McGruder
john frum
tu3031
badanov
sherry
ryuge
GolfBravoUSMC
Bright Pebbles
trailing wife
Gloria
Fred
Besoeker
Glenmore
Frank G
3dc
Skidmark
Alaska Paul



Better than the average link...



Rantburg was assembled from recycled algorithms in the United States of America. No trees were destroyed in the production of this weblog. We did hurt some, though. Sorry.
54.161.98.96

Help keep the Burg running! Paypal: