Afghanistan
US Working on Afghan Economic Transition: Official
[Tolo News] The US is not only focused on the security transition out of Afghanistan, but it is also driving an economic and trade transition in order to ensure the health of the country's financial system, US Deputy Foreign Secretary Robert Blake said Thursday.

Blake said in a meeting with local officials in northern Balkh province that the US is actively trying to connect Afghanistan to central Asia through building infrastructure such as a railway and implementing electricity projects.

"I am particularly focused on the economic side. We are trying to do everything we can to help develop a private-sector led and a trade-led transition here as the [security transition] proceeds," Blake told the attendees at the gathering in Mazar-e-Sharif.

Afghan traders reiterated their complaints over the problems posed by the lack of electricity and standard rail wagons to carry their materials and produce inside the country.

"A railway has been constructed from Hairatan to Mazar-e-Sharif but unfortunately we do not have the standard wagons to bring the trade materials from Hairatan to Mazar," Ahmad Nawid Barat, Deputy head of Afghan Chamber of Commerce and Industries in Balkh said.

The US officials also revealed plans to invest $300m in a power plant and Sheberghan gas sources in the northern Jawzjan province.
Posted by: Fred || 11/02/2012 00:00 || Comments || Link || E-Mail|| [6466 views] Top|| File under:
Sale of Kabul Bank Assets Challenging, Receivership Says
[Tolo News] Kabul Bank's receivership manager on Thursday said that the efforts to auction the bank's properties as soon as possible are happening both inside and outside the country, but the asset sale is challenging.

Hamidullah Mohebbi said Kabul Bank currently holds eleven properties worth more than 119 million Emirati Dirhams (US$32.4 million) in Dubai.

Following President Karzai's order on Wednesday for urgent action of the Kabul Bank assets still pending sale, as well as the sale of the properties of its former shareholders in Dubai, Mohebbi said the receivership managers were making a serious effort for enact this order, given little had been done on these properties since the beginning of the bank's crisis two years ago.

He said that in the first step, the properties of its former shareholders in Dubai will be put into auction.

"We are putting a lot of effort into asking from Dubai Land Department for a close date, but it depends on them. They fix the auction date and the mechanism of sale according to their rules and systems. This is related to them according to the laws in Dubai. We will try our best to have it sooner," Mohebbi told TOLOnews Thursday.

Posted by: Fred || 11/02/2012 00:00 || Comments || Link || E-Mail|| [6466 views] Top|| File under:
Formation of Mujahedeen Military Unit is Underway: Ismail Khan
[Tolo News] Afghanistan's Minister of Energy and Water Mohammad Ismail Khan on Thursday said that the process of creating a military unit made up of the former mujahedeen fighters is underway to protect and secure Afghanistan because NATO


...the North Atlantic Treaty Organization. Originally it was a mutual defense pact directed against an expansionist Soviet Union. In later years it evolved into a mechanism for picking the American pocket while criticizing the cut of the American pants...


had failed to do so.

Ismail Khan said in a gathering with former regional Jihadi commanders in west and southwest Afghanistan that the Mujahedeen should also be given more roles in the government as the foreign armies – the NATO-led international security assistance force Isaf – had failed to ensure stability in the country.

He emphasised that just as the Mujahedeen had previously driven out the foreign invaders, the Soviets, so too there was now a need for the Mujahedeen to again rescue the country from "foreign conspiracies".

"The foreigners sidelined those who had fought for ages," Ismail Khan said in western Herat


...a venerable old Persian-speaking city in western Afghanistan, populated mostly by Tadjiks, which is why it's not as blood-soaked as areas controlled by Pashtuns...


province.

"They collected all our weapons, our artillery and tanks, and put them on the rubbish heap. Instead, they brought Dutch girls, French girls, girls from Holland, they armed American girls, they brought white-skinned Western soldiers, and black-skinned American soldiers, and they thought by doing all this they would bring security here but they failed," he added.

Khan claimed that President Hamid Maybe I'll join the Taliban Karzai
... A former Baltimore restaurateur, now 12th and current President of Afghanistan, displacing the legitimate president Rabbani in December 2004. He was installed as the dominant political figure after the removal of the Taliban regime in late 2001 in a vain attempt to put a Pashtun face on the successor state to the Taliban. After the 2004 presidential election, he was declared president regardless of what the actual vote count was. He won a second, even more dubious, five-year-term after the 2009 presidential election. His grip on reality has been slipping steadily since around 2007, probably from heavy drug use...
is aware of the plans to re-form the mujahedeen armed forces.

"We have had detailed discussions with President Hamid Karzai, who is a Mujahed himself. We are planning on this strategy and the registration of people is underway," he said.

He added that the future Afghan president to be introduced at the next election in 2014 should be elected in close collaboration with the Mujahedeen council.

The Council is understood to have been formed by Ismail Khan, himself a former Jihadi commander in Herat.

Posted by: Fred || 11/02/2012 00:00 || Comments || Link || E-Mail|| [6462 views] Top|| File under:
Africa North
Benghazi: UAE TV Exposes Letters found in Benghazi Consulate
On November 1, 2012, Alaan TV, a UAE channel, stated in a report on the attack on the U.S. Consulate in Benghazi that letters found inside the consulate, written by the U.S. Consular staff and addressed to the Libyan Foreign Ministry and the Benghazi police chief, revealed security breaches at the consulate.

According to the letters, not only had a Libyan policeman photographed the compound 15 hours prior to the attack, but the Libyan government had not provided the security at the consulate requested by the consular staff prior to Ambassador Chris Stevens' arrival in Benghazi. According to the report, the letter stated, "We are saddened to report that we have only received an occasional police presence at our main gate. Many hours pass when we have no police support at all."

Alaan TV, which operates from Dubai, began broadcasting in August 2006. It states that its aim is the cultural enrichment of Arab women, and it has often focused on Al-Qaeda and other terror organization from a critical point of view, inter alia interviewing family members of jihadi leaders.


Video excerpts at the link.
Posted by: Steve White || 11/02/2012 00:00 || Comments || Link || E-Mail|| [6459 views] Top|| File under:
Africa Subsaharan
Nigeria Accused of Massive Rights Abuses in Fight against Islamist Insurgency
[An Nahar] Nigerian security forces have committed massive rights violations including summary executions in trying to crush the insurgency by the Islamist

bad turban

group Boko Haram
... not to be confused with Procol Harum, Harum Scarum, possibly to be confused with Helter Skelter. The Nigerian version of al-Qaeda and the Taliban rolled together and flavored with a smigeon of distinctly Subsaharan ignorance and brutality...
, Amnesia Amnesty International said Thursday.

In a report, the London based rights groups charged Nigeria's military with carrying out extra-judicial killings and showing "little regard for the rule of law or human rights
...which are usually entirely different from personal liberty...
" in its campaign against Boko Haram.

"The cycle of attack and counter-attack has been marked by unlawful violence on both sides, with devastating consequences for the human rights of those trapped in the middle," said Salil Shetty, Amnesty's secretary general.

Violence linked to the Boko Haram insurgency is believed to have left more than 2,800 people dead since 2009, including killings by security forces.

Nigeria has deployed special military units to several areas hit hardest by the group, including the northeastern city of Maiduguri, considered the Islamists' base.

"Amnesia Amnesty International received consistent accounts of witnesses who saw people summarily executed outside their homes,

rubbed out

during operations, after arrest, or beaten to death in detention or in the street by security forces in Maiduguri," the rights group said.

Posted by: Fred || 11/02/2012 00:00 || Comments || Link || E-Mail|| [6458 views] Top|| File under: Boko Haram
Bangladesh
Jamaat was Pak army's auxiliary force during war
[Bangla Daily Star] An investigator of the international crimes tribunal yesterday said he had evidence that the Jamaat-e-Islami
...The Islamic Society, founded in 1941 in Lahore by Maulana Sayyid Abul Ala Maududi, aka The Great Apostosizer. The Jamaat opposed the independence of Bangladesh but has operated an independent branch there since 1975. It maintains close ties with international Mohammedan groups such as the Moslem Brotherhood. the Taliban, and al-Qaeda. The Jamaat's objectives are the establishment of a pure Islamic state, governed by Sharia law. It is distinguished by its xenophobia, and its opposition to Westernization, capitalism, socialism, secularism, and liberalist social mores...
worked as an auxiliary force of the

Mighty Pak Army

during the Liberation War.

Additional Superintendent of Police Matiur Rahman said this when a defence counsel asked him whether he knew about any gazette issued by the

Mighty Pak Army

saying Al-Badr, Al-Shams, Peoples' Democratic Party, Nezam-e-Islami,

Mohammedan

League and Jamaat-e-Islami were its eastern command.

"No, I don't have any evidence in this regard. But during my investigation I got evidence that Al-Badr, Al-Shams, Peoples' Democratic Party, Nezami Islami,

Mohammedan

League and Jamaat-e-Islami worked as auxiliary forces during the Liberation War," he said.

Matiur was being cross-examined in the case against Ghulam Azam filed in connection with crimes against humanity.

According to prosecution documents, the auxiliary forces, in collaboration with the Pakistain army, committed killings, genocide and other crimes against humanity during the nine-month-long war.
Posted by: Fred || 11/02/2012 00:00 || Comments || Link || E-Mail|| [6461 views] Top|| File under: Baloch Liberation Army
India-Pakistan
SC seeks report on infiltration of Taliban in Karachi
[Dawn] The Supreme Court on Wednesday ordered the Sindh police chief and other authorities to submit a report on infiltration of over 7,000 Taliban activists in Bloody Karachi


...formerly the capital of Pakistain, now merely its most important port and financial center. It may be the largest city in the world, with a population of 18 million, most of whom hate each other and many of whom are armed and dangerous...


and release of 150 convicts on parole.

A five-member larger bench, headed by Justice Anwer Zaheer Jamali with Justices Sarmad Jalal Osmany, Khilji Arif Hussain, Gulzar Ahmed and Amir Hani

Mohammedan

as members, was seized with the proceedings for the implementation of the apex court's earlier order in a suo motu
...a legal term, from the Latin. Roughly translated it means I saw what you did, you bastard...
case related to

Bloody Karachi

killings.

At the outset of the hearing, the court asked Advocate General Fatah Malik to produce a report on land survey in the city. The provincial chief law officer stated that the survey could not be conducted, because a suit was still pending disposal in this regard.

Justice Jamali told the advocate general that the government did not need any court order to conduct the land survey. "In fact, it is the duty of the government to safeguard its land," he added.

Sindh Chief Secretary Raja Mohammad Abbas rose to inform the court that the most important task was to get the summary for land survey approved from the chief minister that he had eventually got done.

Posted by: Fred || 11/02/2012 00:00 || Comments || Link || E-Mail|| [6463 views] Top|| File under: Govt of Pakistan
Court directs govt: Compensate families of slain soldiers
[Dawn] The Beautiful Downtown Peshawar


...capital of Khyber Pakhtunkhwa (formerly known as the North-West Frontier Province), administrative and economic hub for the Federally Administered Tribal Areas of Pakistan. Peshawar is situated near the eastern end of the Khyber Pass, convenient to the Pak-Afghan border. Peshawar has evolved into one of Pakistan's most ethnically and linguistically diverse cities, which means lots of gunfire.


High Court on Wednesday directed Fata Secretariat to appropriately compensate families of the levies force' slain personnel and other officials within a week and warned that strict action would be taken against the relevant officials in case of noncompliance.

A bench comprising acting Chief Justice Miftauddin Khan and Justice Waqar Ahmad Seth fixed for Nov 7 the next hearing into three contempt of court petitions filed by families of several personnel of levies force and an official of tribal administration in
Kurram Agency


...home of an intricately interconnected web of poverty, ignorance, and religious fanaticism, where the laws of cause and effect are assumed to be suspended, conveniently located adjacent to Tora Bora...


, who were killed in different acts of terrorism.

Earlier on different occasions, the court ordered payment of appropriate compensation under the 'shuhada package' equivalent to the one paid to families of slain personnel of armed forces and police.

Deputy attorney general Muzamil Khan said the ministry of state and frontier region had released Rs120 million to Fata Secretariat for payment of compensation in accordance with the court's earlier orders. He said it was up to Fata Secretariat to pay the said compensation.

Representative of Fata Secretariat Abdul Qayyum said the secretariat had received the money and had been distributing it in accordance with the compensation policy formulated by the government in 2010. He said some compensation cases belonged to the pre-2010 period and that the relevant families had been demanding compensation in accordance with the current policy.The bench observed that Fata Secretariat had no option but to implement the court orders in the said cases in letter and spirit.

Hashim Mengal, lawyer for petitioner Maryam, said his client's husband Naseeb Shah was a peon in the tribal administration at Parachinar (Kurram Agency) and was killed in a blast on Nov 16, 2007, but until now, compensation hadn't been paid to her.

Another petition is filed by families of around 42 slain personnel of Bajaur Levies seeking compensation equivalent to that of police and armed forces. The petitioners said their family members had been killed in different acts of terrorism over the last few years but the administration had provided very nominal compensation to some families only.

They said on the directives of the high court, a summary was approved by the government wherein it was stated that the personnel of levies force would be compensated under the 'shuhada package' on a par with that of police, but the summary awaited implementation.

Another petition of the contempt of the court is filed by widow of havaldar Gulzar Ali, who was killed in an encounter with

bully boyz

in
Mohmand Agency


... Named for the Mohmand clan of the Sarban Pahstuns, a truculent, quarrelsome lot. In Pakistain, the Mohmands infest their eponymous Agency, metastasizing as far as the plains of Peshawar, Charsadda, and Mardan. Mohmands are also scattered throughout Pakistan in urban areas including Karachi, Lahore, and Quetta. In Afghanistan they are mainly found in Nangarhar and Kunar...


on Mar 7, 2009.

The petitioner was paid compensation on the orders of the court but the compensation was not equivalent to that of the armed forces and therefore, she moved the court for orders for payment of enhanced compensation.

Posted by: Fred || 11/02/2012 00:00 || Comments || Link || E-Mail|| [6465 views] Top|| File under: Govt of Pakistan
No semblance of law and order in Karachi: Justice Gulzar
[Dawn] During Thursday's hearing of the Bloody Karachi


...formerly the capital of Pakistain, now merely its most important port and financial center. It may be the largest city in the world, with a population of 18 million, most of whom hate each other and many of whom are armed and dangerous...


law and order case, Justice Gulzar Ahmed remarked that there was not a semblance of law and order in the city, DawnNews reported.

A five-member larger bench of the apex court comprising Justices Jamali, Sarmad Jalal Osmany, Khilji Arif Hussain, Gulzar Ahmed and Amir Hani

Moslem

was seized with the proceedings for the implementation of the apex court's earlier order in a

Bloody Karachi

killings suo motu
...a legal term, from the Latin. Roughly translated it means I saw what you did, you bastard...
case.

Last year, the Supreme Court had given its detailed order in the case after the chief justice had taken suo motu action on the security situation in the city.

During the hearing, the police submitted its report pertaining to

assassination

s and told the bench that police had been taking targeted action against

faceless myrmidons

in various areas of the city, including Sohrab Goth and Manghopir.

The bench expressed its displeasure upon reviewing the report and inquired as to what the Rangers personnel had accomplished that Additional Chief Secretary (home) Waseem Ahmed had praised their performance.

The court moreover inquired whether Ahmed's praise meant that the police in

Bloody Karachi

should be replaced with the Rangers.

The court was informed that

faceless myrmidons

had targeted high-ranking police officials on several occasions.

The bench stated that anything was possible in a country where those responsible for the killings of police officials could not be placed in long-term storage
Yez got nuttin' on me, coppers! Nuttin'!
The bench summoned a list of people murdered during the past one year as well as a monthly report on the city's public transport.

Justice Khilji in his remarks said that 90 per cent of the city's population was undergoing immense mental stress, adding that, each killing led to creating fear and panic amongst the public.

He said the police had been labelling murders as

assassination

s on its whim, adding that, it was ordinary people who had been dying.

Also today, a list of prisoners released on payroll was submitted to the bench. According to the list, 193 convicted, whereas 53 accused prisoners had been released.

The bench directed authorities to act against cars without number plates with immediate effect.

The bench adjourned the hearing sine die.

Earlier on Wednesday, the bench had ordered the Sindh police chief and other authorities to submit a report on infiltration of over 7,000 Taliban activists in

Bloody Karachi

and release of 150 convicts on parole.

Posted by: Fred || 11/02/2012 00:00 || Comments || Link || E-Mail|| [6466 views] Top|| File under: Govt of Pakistan
Drone attacks case: LHC adjourns hearing to Nov 28
[Dawn] The Lahore High Court (LHC) on Thursday adjourned the hearing of a petition filed against US drone attacks to Nov 28, DawnNews reported.

The petition, filed by the Jamaat-ud-Dawa


...the front organization of Lashkar-e-Taiba...


a (JuD), was heard by LHC Chief Justice Umar Ata Bandial.

The petition states that despite a resolution passed by the Parliament, drone attacks had been continually violating Pakistain's

illusory sovereignty

.

The petition also stated that drone attacks had cost thousands of innocent Pak lives and requested that the court must attempt to prevent them through its orders.

During the hearing, the court was informed that A K Dogar, the lawyer representing the petitioner, could not appear for the hearing due to a prior commitment at the Supreme Court.

The court, subsequently, adjourned the hearing to Nov 28 and summoned the counsels representing those parties to the case to present their arguments.

Posted by: Fred || 11/02/2012 00:00 || Comments || Link || E-Mail|| [6468 views] Top|| File under: Lashkar e-Taiba
Balochistan opposition leader arrested from SC building
[Dawn] Leader of the opposition in the Balochistan



...the Pak province bordering Kandahar and Uruzgun provinces in Afghanistan and Sistan Baluchistan in Iran. Its native Baloch propulation is being displaced by Pashtuns and Punjabis and they aren't happy about it...


Assembly Yar Muhammad Rind was placed in durance vile
I ain't sayin' nuttin' widdout me mout'piece!
on Thursday from the Supreme Court's building, DawnNews reported.

Rind was in Islamabad for the hearing of his plea against the verdict of an anti-terrorism court in Quetta of handing him life imprisonment.

The court had awarded life imprisonment to the Pakistain

Moslem

League-Quaid (PML-Q) MPA, his son Sardar Khan Rind and four other people for allegedly kidnapping a man on June 28.

ATC-II Judge Aminuddin Bazai had also imposed a fine of Rs 50,000 on each of the accused who had kidnapped Imam Din from Sibi in 2009.

They were also sentenced to an additional 10-year term for deliberately avoiding appearing before the court. The court issued perpetual warrants for their arrest. Another accused, Mohammad Din, was acquitted for lack of evidence.

Posted by: Fred || 11/02/2012 00:00 || Comments || Link || E-Mail|| [6458 views] Top|| File under: Govt of Pakistan
Kaira lashes out at Hamid Gul, asks ISI to take notice
[Dawn] Federal Minister for Information and Broadcasting Qamar Zaman Kaira on Thursday lashed out at former chief of the Inter Service Intelligence (ISI) Gen (Retd)
Hamid Gul


The nutty former head of Pakistain's ISI, now Godfather to Mullah Omar's Talibs and good buddy and consultant to al-Qaeda's high command...


, asking his 'institution' to take notice of his activities during his time as a serving general.

"If his office, his home, and his institution were used in the formation of the Islami Jamhoori Ittehad (IJI), then he is answerable to the nation," said the minister.

"No one has the right to become the security adviser of the nation himself; this is the job of the state."

Kaira's comments come two days after the former ISI chief , in an interview with DawnNews, admitted responsibility for creating the IJI to allegedly prevent former prime minister Benazir Bhutto


... 11th Prime Minister of Pakistain in two non-consecutive terms from 1988 until 1990 and 1993 until 1996. She was the daughter of Zulfikar Ali Bhutto, founder of the Pakistain People's Party, who was murdered at the instigation of General Ayub Khan. She was murdered in her turn by person or persons unknown while campaigning in late 2007. Suspects include, to note just a few, Baitullah Mehsud, General Pervez Musharraf, the ISI, al-Qaeda in Pakistain, and her husband, Asif Ali Zardari, who shows remarkably little curiosity about who done her in...


from coming into power through the 1990 polls.

The minister said the IJI was formed to steal the mandate of the people through ulterior motives by preventing the Pakistain People's Party (PPP) from winning the elections.

During the interview, the former ISI chief had also alleged that Pak politicians were crooks and that if they continued to tread the path they were on, the army would also continue to intervene in the state's affairs.

Kaira said Gul had created problems for the nation in the past and should refrain from issuing such irresponsible statements, advising him to be careful in his choice of diction and tone.

Pakistain has had three bloodless military coups in its history and has been ruled by four military dictators, the last being former president
Pervez Perv Musharraf


... former dictator of Pakistain, who was less dictatorial and corrupt than any Pak civilian government to date ...


. The powerful army and its intelligence agency have been accused of interfering in national politics and election rigging.

In a landmark ruling on Oct 19, the Supreme Court ordered legal action against former intelligence chief Asad Durrani and former army chief Mirza Aslam Beg
...occasionally incoherent retired four-star general who was the Chief of Army Staff of the Mighty Pak Army, succeeding the creepy General Muhammad Zia-ul-Haq, after the latter was rubbed out died in an air crash in 1988. The general was involved up to his hairy ears in the Mehran bank scandal, shuffling millions in public money to buy or lease politicians, and is believed one of the prime movers in the sale of Pak nuclear technology to Iran. He ranks second only to Hamid Gul in the volume and flavor of his anti-Western vitriol..
over allegations of bankrolling politicians to rig the 1990 election. The verdict was announced 16 years after retired air marshal Asghar Khan originally filed the case, accusing the ISI of doling out money to a group of politicians who joined together under the IJI banner to prevent the PPP from getting elected.

Posted by: Fred || 11/02/2012 00:00 || Comments || Link || E-Mail|| [6458 views] Top|| File under: Govt of Pakistan
Israel-Palestine-Jordan
Israel Admits Killing Top PLO Commander Abu Jihad
[An Nahar] Israel has for the first time admitted assassinating the PLO's former number two, Abu Jihad, in a raid on the movement's Tunis headquarters in 1988, a newspaper reported on Thursday.

The report, published in Israel's top-selling Yediot Aharonot, said the operation was planned by the Mossad spy agency and carried out by the Sayeret Matkal commando unit.

Abu Jihad, whose real name was Khalil al-Wazir, was

rubbed out

in the early hours of April 16, 1988 in a commando raid on the PLO headquarters by what was presumed to be Israeli agents.

"Israel killed the number two man in the PLO, Abu Jihad, in Tunis in 1988, it can now be reported. The intelligence part of the

liquidation

was overseen by the Mossad, and the operational side was carried out by Sayeret Matkal," the paper said.

The operation was commanded by Nahum Lev who, in an interview before his death in 2000, spoke frankly about his role in the operation although it was never published.

"I had read every page of the file on him," he said. "Abu Jihad was connected to horrific acts against civilians. He was marked for death. I shot him with no hesitation."

A long-time friend and deputy to the veteran leader Yasser Arafat who headed the Paleostine Liberation Organization, Abu Jihad had played a leading role in directing the 1987-1994 intifada uprising against the Israeli occupation.

Posted by: Fred || 11/02/2012 00:00 || Comments || Link || E-Mail|| [6457 views] Top|| File under: PLO
Syria-Lebanon-Iran
Iranians burn US flags to mark embassy takeover
Thousands of Iranians chanting "Death to America" burned US flags to mark the 33rd anniversary of the seizure of the American embassy in Tehran, just days before the presidential election.

The protesters also chanted anti-British and anti-Israeli slogans, and burned Israeli flags, in front of the site of the former embassy, dubbed the "den of spies" by the officials who sponsor the commemoration every year.

At Friday's demonstration, the commander of Iran's Basij militia, Brigadier General Mohammad Reza Naqdi, said the Islamic tyranny republic will face the sanctions directly. He said, "The Iranian nation has chosen its path and will overcome the sanctions by adopting the 'economy of resistance'," he said, referring to Ayatollah Khamenei's policy toward the punitive measures.

Iranian leaders are now beginning to acknowledge the extent of the damage and denouncing what they say is an "economic war" against the Islamic tyranny republic.

Naqdi said, "Those who say that by compromising with the US, the economic situation will improve... (should know that) this is a big lie and deceit. We have declared a 10 kilo (22 pounds) in gold reward for researchers and historians, who have 10 years to prove that there is a more criminal country than America in the world... the US is the most hated among all nations."
Posted by: ryuge || 11/02/2012 07:31 || Comments || Link || E-Mail|| [6468 views] Top|| File under:
Iran Confirms Completing Centrifuges Installation In Fordo
[Ynet] Head of Iran's Atomic Energy Agency addresses report by which Iran completed installing centrifuges at underground nuclear plant

Iran admitted to completing the installation of centrifuges in the underground Fordo nuclear site. Following a Wednesday cabinet meeting in Tehran, the Head of Iran's Atomic Energy Agency Fereydoun Abbasi said the Iranians were perfecting their nuclear abilities as planned, Iranian media reported.

Western diplomats reported last week that Tehran appears to have nearly finished installing centrifuges in Fordo, a move that brings the Islamic Theocratic Republic closer to building a nuclear bomb, though according to reports, the new centrifuges have yet to be activated.

Iran disclosed the existence of the Fordo facility in 2009, after learning that Western intelligence services had detected it.

Concern has been expressed in the West in regards to the facility, as it is built inside a mountain, making it a difficult target in case Israel or the US decide to launch an attack on Iran.

Iran has been enriching uranium up to a level of 20% -- just short of what is considered a military level. Every effort to increase production in Fordo is expected to reduce the chances for a diplomatic solution to the nuclear crisis.

The

ineffective International Atomic Energy Agency

(IAEA) has yet to comment, but according to its last report, released in August, the number of centrifuges in Fordo has doubled, reaching 2,140.
Posted by: trailing wife || 11/02/2012 00:00 || Comments || Link || E-Mail|| [6465 views] Top|| File under: Govt of Iran
Iran and Syria swap fuels as both aim to dodge sanctions
Iran and Syria have arranged a gasoline-for-diesel swap, helping each other overcome international sanctions that have cut them off from fuel supplies needed to keep their economies afloat and support their armies, Reuters reported.

Tracking data shows that a tanker from Iran arrived in Syria with a cargo of fuel, and a shipper who works in the region said Iran was delivering diesel to Syria in return for gasoline.

U.S. and European Union sanctions have virtually ground Syria's trade in oil and refined products to a halt, while Iran is struggling to sell its crude as buyers around the world cut purchases. Syria's economy has been strangled by a lack of diesel needed to power tanks heavy vehicles and self-propelled artillery machinery used in industries and farming.

Iran's rial faced collapse earlier this month in a sign that economic pressure on the government is building and that oil sales to some of its best customers are in decline.

An Iranian oil tanker called the Hillari arrived in the port of Banias a week ago and delivered a 34,500 tonne cargo of gasoil, an industry term for diesel, the shipper said and tracking data showed. The vessel has now finished loading a similarly sized cargo of gasoline at the Syrian port, the shipper said, and is likely to be bound for Iran, where it will complete another round trip between the two countries with precious supplies of fuel.

While both countries are oil exporters, they lack the capacity to refine certain types of fuel. Syria's light crude means it produces more gasoline and naphtha than it needs, freeing up volumes for export. Iran's sour crude by contrast, is easily refined into heavier fuels such as diesel, leaving it short of gasoline to run vehicles. As a result, the countries are perfectly matched to swap fuels.

A similar trade occurred over the summer, when the same tanker, operating with a different name, arrived in Syria at the end of June and departed in early July to complete an exchange of fuel. The vessel in April made at least one other round trip between Syria and Iran after tighter Western sanctions cut off a stream of Russian deliveries to Syria.
Posted by: Steve White || 11/02/2012 00:00 || Comments || Link || E-Mail|| [6469 views] Top|| File under:
SNC Blames International Community for Syria Extremism
[An Nahar] The head of the main opposition Syrian National Council on Thursday blamed the international community's failure to react to the country's conflict for fueling Islamic

thug

sentiment.

The comments came a day after U.S. Secretary of State
Hillary Clinton
... sometimes described as America's Blond Eminence and at other times as Mrs. Bill, never as Another John Foster Dulles ...
said the opposition should "strongly resist the efforts by the

hard boyz

to hijack the Syrian revolution".

Speaking to Agence

La Belle France

Presse on the phone, SNC chairman Abdel Basset Sayda said the situation resulted from the international community's inaction on Syria.

"The international community is responsible, through its lack of support for the Syrian people, for the growth of extremism in Syria," said the head of the mainly exiled opposition group.

"The international community should criticize itself, and ask itself: What did it give the Syrian people? How has it helped the Syrians to stop the regime's crazy killing?" he added.

Posted by: Fred || 11/02/2012 00:00 || Comments || Link || E-Mail|| [6458 views] Top|| File under: Govt of Syria
Who's in the News
34
[untagged]
8
Govt of Pakistan
2
Govt of Syria
1
Arab Spring
1
Baloch Liberation Army
1
Boko Haram
1
Fatah al-Islam
1
Govt of Iran
1
Hamas
1
Lashkar e-Taiba
1
PLO
1
Thai Insurgency
1
Abu Sayyaf
1
al-Shabaab
Bookmark
E-Mail Me
The Classics
The O Club
Rantburg Store
The Bloids
The Never-ending Story
Thugburg
Gulf War I
The Way We Were
Bio
Merry-Go-Blog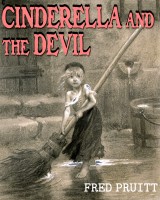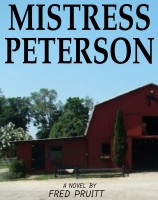 On Sale now!


A multi-volume chronology and reference guide set detailing three years of the Mexican Drug War between 2010 and 2012.

Rantburg.com and borderlandbeat.com correspondent and author Chris Covert presents his first non-fiction work detailing the drug and gang related violence in Mexico.

Chris gives us Mexican press dispatches of drug and gang war violence over three years, presented in a multi volume set intended to chronicle the death, violence and mayhem which has dominated Mexico for six years.
Click here for more information


Meet the Mods
In no particular order...


Steve White
Seafarious
Pappy
lotp
Scooter McGruder
john frum
tu3031
badanov
sherry
ryuge
GolfBravoUSMC
Bright Pebbles
trailing wife
Gloria
Fred
Besoeker
Glenmore
Frank G
3dc
Skidmark
Alaska Paul



Better than the average link...



Rantburg was assembled from recycled algorithms in the United States of America. No trees were destroyed in the production of this weblog. We did hurt some, though. Sorry.
44.192.254.246

Help keep the Burg running! Paypal: