James Clapper removed al Qaeda from Rice's talking points
CBS News has learned that the Office of the Director of National Intelligence (DNI) cut specific references to "al Qaeda" and "terrorism" from the unclassified talking points given to Ambassador Susan Rice on the Benghazi consulate attack - with the agreement of the CIA and FBI. The White House or State Department did not make those changes.
Posted by: Frozen Al || 11/20/2012 10:39 || Comments || Link || E-Mail|| [6477 views] Top|| File under:
Ansar al Sharia Egypt releases founding statement
Ansar al Sharia Egypt has published its founding statement online. The group says that "preaching and jihad are two wings that are indispensable to the spread of Islam," according to a translation prepared by the SITE Intelligence Group. And the group outlines sixteen goals with that two-pronged approach in mind.

In addition to calling for the implementation of sharia law, and the resurrection of the Caliphate, the organization says it will work towards "the liberation of the Muslim lands from foreign invasion" and resist "modern colonialism, especially the Zionist-Crusader colonialism that is led by America and the West."

Ansar al Sharia Egypt also says, according to SITE's translation, that it will support "the mujahideen and their movements and groups in the different lands of the Muslims so as to resist the Zionist-Crusader colonization, and this comes at the head of our priorities."

The founding statement is signed by Ahmed Ashush, a high-profile jihadist who has longstanding ties to al Qaeda. During a recent television appearance, Ashush criticized Egyptian president Mohamed Morsi for not imposing sharia law. Ashush has consistently denounced the democratic process as well.

On Sept. 16, less than a week after the Sept. 11 protest at the US embassy in Cairo, Ashush released a fatwa online calling for the makers of the film "Innocence of Muslims" to be killed. "He who kills them is due the reward given to a mujahid from Allah, Glorified and Exalted be He," Ashush claimed, according to a translation by SITE. "So, hurry, hurry, O Muslim youth in America and Europe, and teach those filthy lowly ones a lesson that all the monkeys and pigs in America and Europe will understand."

BBC Monitoring reported that Ashush's fatwa "was advertised prominently on the main page of the key pro-al Qaeda website Shumukh al Islam, which has promoted the works of Ashush in the past."

After Ashush's fatwa was released, the Associated Press reported that he is an "al Qaeda-linked Egyptian jihadist...who was believed close to Osama bin Laden and al Qaeda's current No. 1, Ayman al Zawahiri."


Posted by: Au Auric || 11/20/2012 00:22 || Comments || Link || E-Mail|| [6503 views] Top|| File under:
Britain
Abu Qatada issued orders to kill British citizens after 9/11
[Daily Mail.CO.UK] Hate preacher Abu Qatada issued orders to kill British and American civilians after the 9/11 terrorist attacks, according to a secret MI5 report seen by The Mail on Sunday.

The Security Service document has raised questions as to why Qatada -- who the British Government has tried and failed to deport to Jordan -- has not been put on trial in the UK for inciting murder.

The report is marked 'secret UK eyes only' and claims Qatada is the author of a fatwa that 'encourages

Mohammedan

s to take part in jihad against the West'.

The Qatada fatwa also gives religious justification to the 9/11 attacks in the US which killed 2,977 civilians.

The MI5 case file on Qatada was discovered abandoned in the British ambassador's residence in Tripoli


...a confusing city, one end of thich is located in Lebanon and the other end of which is the capital of Libya. Its chief distinction is being mentioned in the Marine Hymn...


by The Mail on Sunday after the toppling of Colonel Qadaffy last year.

It says: 'In arguing the legal case for the attacks of September 11, Abu Qatada advocates fighting jihad against America and the West.

'However,


the difference between stupidity and genius is that genius has its limits...


he goes further to include not only the aggressor (the American government), but anybody associated with the aggressor (its civilians) as prospective targets.'

Qatada, who has been described as the late Osama bin Laden


... who no longer has to waste time and energy breathing...


's right-hand man in Europe, remains on bail in London after Home Secretary Theresa May lost the latest round in her battle to deport him to Jordan, where he is wanted for his alleged roles in two bomb plots against foreigners.

The court ruling -- which means the

raving looney

holy man is free to walk the streets of London for six hours a day -- prompted Prime Minister
David Cameron
... has stated that he is certainly a big Thatcher fan, but I don't know whether that makes me a Thatcherite, which means he's not. Since he is not deeply ideological he lacks core principles and is easily led. He has been described as certainly not a Pitt, Elder or Younger, but he does wear a nice suit so maybe he's Beau Brummel ...
to say he was 'completely fed up' with the Qatada problem.


Then have somebody shoot him in the back of the head. I'll issue a fatwa saying it's okay.
Posted by: Fred || 11/20/2012 00:00 || Comments || Link || E-Mail|| [6524 views] Top|| File under: al-Qaeda
Europe
General Carter Ham Fired for refusing to obey orders not to assist the US personnel in Benghazi
Secretary of Defense Leon Panetta announced on Sunday that General Carter Ham Commander of GOC Africa Command (Africom), headquartered in Stuttgart, Germany. (U.S. Africa Command is one of six unified geographic commands within the Department of Defense unified command structure.) for refusing to obey orders not to assist the US personnel in Benghazi on the night of September 11. Army General David Rodriguez has been appointed by President Obama to become replace him.

Gen. Ham refused to take responsibility for the decision not to provide essential air coverage and other support for the beleaguered personnel at the Consulate. After the information was leaked last week that three urgent requests for support were denied to the Americans trapped in the Consulate and the Annex, President Barack Obama said on Sunday, "The minute I found out what was going on, I gave three very clear directives -- Number 1, make sure that we are securing our personnel and doing whatever we need to." According to the highly decorated, four-star General, Carter Ham, the President is lying...
Posted by: Au Auric || 11/20/2012 11:42 || Comments || Link || E-Mail|| [6506 views] Top|| File under:
India-Pakistan
Restrictions put on lunatic holy men
[Dawn] Citing intelligence, the district administration has banned 28 firebrand
...firebrands are noted more for audio volume and the quantity of spittle generated than for any actual logic in their arguments...


Learned Elders of Islam

from delivering speeches/sermons at religious gatherings and 24 others from entering Rawalpindi for 60 days starting from Muharram 1.

The 28 religious personalities from the Deobandi and Barelvi sects belonged to the Rawalpindi district. The intelligence reports said their objectionable speeches/sermons may lead to law and order situation during Muharram, a month which often sees sectarian violence.

Of the 24

Learned Elders of Islam

whose entry into the district has been banned, 14 are from the Shia community, said a

front man

for the district coordination officer (DCO).

An additional inspector general (AIG) of the police special branch in a report informed the Punjab home department that resurgence of banned and Jehadi groups also needed to be checked to ensure peace during Muharram.

The report added: "An alarming increase has been noticed in the processions and Majalis during Muharram despite a ban on new innovations." It said as many as 51 Majalis and 31 processions were held without permission in Kasur and Sheikhupura last year. Besides, 115 incidents of 'time violations' of processions/Majalis were noticed in Bahawalpur and Faisalabad


...formerly known as Lyallpur, the third largest metropolis in Pakistain, the second largest in Punjab after Lahore. It is named after some Arab because the Paks didn't have anybody notable of their own to name it after...


while 10 incidents of route violations were reported throughout the province. Among those who violated the ban included five

Learned Elders of Islam

from the Sunni and two from Shias community.

The special branch report suggested that notices should be issued to organisers of new events regarding route and time violations and sureties must be sought from firebrand speakers. The local organizations should be involved in security arrangements, it added.

Posted by: Fred || 11/20/2012 00:00 || Comments || Link || E-Mail|| [6523 views] Top|| File under: Govt of Pakistan
MQM assails government for planning '1992 style operation' in Karachi
[Dawn] Following a statement from Muttahida Qaumi Movement


...English: United National Movement, generally known as MQM, is the 3rd largest political party and the largest secular political party in Pakistain with particular strength in Sindh. From 1992 to 1999, the MQM was the target of the Pak Army's Operation Cleanup leaving thousands of urdu speaking civilians dead...


(MQM) chief Altaf Hussain, the party's Rabita Committee also assailed the government for carving out strategy of conducting '1992 style operation in Bloody Karachi


...formerly the capital of Pakistain, now merely its most important port and financial center. It may be the largest city in the world, with a population of 18 million, most of whom hate each other and many of whom are armed and dangerous...


', DawnNews reported.

The MQM committee, in a statement issued late on Monday, said that with 'a federal minister' around,
President Asif Ali Ten Percent Zardari


... husband of the late Benazir Bhutto, who has been singularly lacking in curiosity about who done her in ...


and the government did not need any other 'enemy.'

It said that instead of taking action against banned religious groups, which it said, were trying to create Shia-Sunni rift, this federal minister is talking about deweaponisation of

Bloody Karachi

.

The statement added that passing a resolution to deweaponise the city was worth mentioning.

Earlier on Monday, a resolution was passed in the Senate asking the government to deweaponise

Bloody Karachi

in view of the prevailing law and order situation in the metropolis.

The MQM statement also asked why the resolution only called for clearing

Bloody Karachi

of weapons. And why not rest of the country?

Posted by: Fred || 11/20/2012 00:00 || Comments || Link || E-Mail|| [6465 views] Top|| File under: Govt of Pakistan
Senate adopts resolution asking govt to deweaponise Karachi
[Dawn] The Senate on Monday passed a resolution with majority asking the government to deweaponise Bloody Karachi


...formerly the capital of Pakistain, now merely its most important port and financial center. It may be the largest city in the world, with a population of 18 million, most of whom hate each other and many of whom are armed and dangerous...


in view of the prevailing law and order situation in the metropolis.

The senators of Mutahidda Qaumi Movement (MQM) were caught napping when the resolution was put for voting as only Col. (Retd) Tahir Hussain Mashhadi opposed the passage of the resolution and said instead of deweaponisation of

Bloody Karachi

, the whole of Pakistain should be deweaponised.

However,


if you can't be a good example, then you'll just have to be a horrible warning...


Chairman Senate Syed Nayyar Hussain Bukhari rejected the proposal, stating that Mashhadi was not even backed by his own colleagues.

Apparently, the MQM senators were happy with the reconciliatory gesture of Senator Azam Khan Hoti of the Awami National Party (ANP) who had shacked hands with MQM leader Babar Khan Ghauri for peace in

Bloody Karachi

.

The resolution was moved by Senator Shahi Syed of the ANP on April 30.

Earlier, taking part in the debate, Mushahidullah Khan of Pakistain

Mohammedan

League-Nawaz (PML-N) regretted the fact that Imambargahs and Mosques were being attacked during the holy month of Muharram and the people were not being provided with adequate security.

He said that no one was Shia or Sunni among the general public and the vested interests were on to keep the people divided.

Posted by: Fred || 11/20/2012 00:00 || Comments || Link || E-Mail|| [6483 views] Top|| File under: Govt of Pakistan
Sindh govt submits petition in SHC for motorcycle ban
[Dawn] The Sindh government on Monday moved a petition in the Sindh High Court calling for a ban on

cycle of violence

riding till Muharram 11, a day after an explosive-laden bike went kaboom! in Bloody Karachi


...formerly the capital of Pakistain, now merely its most important port and financial center. It may be the largest city in the world, with a population of 18 million, most of whom hate each other and many of whom are armed and dangerous...


killing two.

On Thursday, Federal Interior Minister Rehman Malik


Pak politician, Interior Minister under the Gilani government. Malik is a former Federal Investigation Agency (FIA) intelligence officer who rose to head the FIA during Benazir Bhutto's second tenure. Malik was tossed from his FIA job in 1998 after documenting the breath-taking corruption of the Sharif family. By unhappy coincidence Nawaz Sharif became PM at just that moment and Malik moved to London one step ahead of the button men. He had to give up the interior ministry job because he held dual Brit citizenship.


had earlier placed a ban on bike-riding in

Bloody Karachi

and Quetta on Muharram 1, citing intelligence reports of

cycle of violence

s being used in terrorist attacks.

However,


a lie repeated often enough remains a lie...


SHC Chief Justice Mushir Alam overturned the ban the same night on a petition filed by Sindh High Court Bar Association President Anwar Mansoor Khan against the day-long ban on use of

cycle of violence

s in

Bloody Karachi

.

Malik's order, which would have forced over a million users of

cycle of violence

s off the road in

Bloody Karachi

, had taken the

bustling provincial capital

by surprise. However,


if you can't say something nice about a person some juicy gossip will go well...


the interior minister defended his order, saying the extreme restriction was needed in view of security concerns.

On Sunday, a

cycle of violence

fitted with explosives went kaboom! near an Imambargah in

Bloody Karachi

's Abbas Town locality of Gulshan-e-Iqbal, killing at least two and injuring over a dozen.

The Sindh Home Department has now requested the court to review its earlier decision and has called for a ten-day long ban on riding

cycle of violence

s until Muharram 11.

Posted by: Fred || 11/20/2012 00:00 || Comments || Link || E-Mail|| [6462 views] Top|| File under: Govt of Pakistan
Israel-Palestine-Jordan
U.S. warships near Israel in case evacuation needed
Three U.S. Navy amphibious warships are returning to the eastern Mediterranean to remain on standby in the event they are needed to assist Americans leaving Israel in the coming days, according to two U.S. officials.

The officials stressed an evacuation remains an extremely remote possibility and the Obama administration is not currently planning for one. Americans who wish to leave the region now are able to do so using commercial airlines.

"This is due diligence. It is better to be prepared should there be a need," one official said Monday. Both officials said the ships would be used only for assisting Americans and not for any combat role.

The most immediate impact will be on the ships' crews and the estimated 2,500 Marines on board. They had been scheduled to return to Norfolk, Virginia, just after Thanksgiving; their homecoming will now be delayed several days depending on events, the officials said.

The ships involved are the USS Iwo Jima, the USS New York and the USS Gunston Hall. At the end of last week the ships were west of Gibraltar, before the decision was made to turn them around and send them back to the eastern Mediterranean, where they will remain for now.

The U.S. military also maintains three to four ships off the coast of Israel that are capable of shooting down ballistic missiles. That deployment has stretch for some months in the face of a potential ballistic threat from Iran.
Posted by: Steve White || 11/20/2012 08:05 || Comments || Link || E-Mail|| [6464 views] Top|| File under:
Security guard stabbed at US embassy in Tel Aviv
A man stabbed a security guard at the U.S. Embassy in Tel Aviv and was captured by police. The guard opened fire during the attack.

The attacker, who was armed with a knife and axe, was not injured. Security guards shot at the assailant, a 41-year-old Israeli from Bat Yam, but did not injure him. One of the security guards was slightly injured.

Alicia Zur-Szpiro, a British-Israeli resident of Tel Aviv, said, "I heard voices and shouting and looked up to see what I thought was a shooter - it looked like he had a gun in his hand - in a standoff at the back of the embassy with 6-7 embassy guards.

"I heard the words 'Don't shoot!' in English. Within moments there were gunshots. After the gunshots, the guards moved in to wrestle him to the ground. It was a real struggle. It took many guards to hold him down, he struggled and he was shouting. As the guards were holding down this man, an armored vehicle exited the embassy."

Tel Aviv police spokeswoman Orit Friedman says the attacker's motives are not known, but political motives are not suspected.

So this goes on Page 3, for now.
Posted by: ryuge || 11/20/2012 05:17 || Comments || Link || E-Mail|| [6485 views] Top|| File under:
Fatah, Hamas Agree to Unite over Gaza Crisis
[An Nahar] Rival Paleostinian factions Fatah and

Hamas, always the voice of sweet reason,

said on Monday they have decided to end infighting in a show of solidarity in the West Bank over the

Gazoo

crisis, an AFP

news hound

said.

"From here, we announce with other (factional) leaders, that we are ending the division," senior Fatah official Jibril Rajoub told a crowd of about 1,000 who gathered for a demonstration in Ramallah, the West Bank's political capital.

Among those present at the rally were top members of Hamas's leadership in the West Bank as well as

bigwig

s from its smaller rival Islamic Jihad
...created after many members of the Egyptian

Mohammedan

Brotherhood decided the organization was becoming too moderate. Operations were conducted out of Egypt until 1981 when the group was exiled after the

liquidation

of President Anwar Sadat. They worked out of Gaza until they were exiled to Lebanon in 1987, where they clove tightly to Hezbollah. In 1989 they moved to Damascus, where they remain a subsidiary of Hezbollah...
, the AFP correspondent said.

Ramallah's Manara Square was a sea of Paleostinian flags as the crowd chanted "Unity!" and "Hit, hit Tel Aviv" in an appeal to Hamas

cut-throats

who have fired at least five rockets at the coastal city since Thursday.

"Whoever speaks about the division after today is a criminal," top Hamas leader Mahmud al-Ramahi told the crowd.

Fatah and Hamas, the two main Paleostinian national factions, have been locked in a bitter dispute for years.

But the ongoing bloodshed in the Hamas-run

Gazoo

Strip, where Israel was on Monday pressing a sixth day of a major aerial campaign which has so far killed 91 Paleostinians, appears to have prompted a rethink of traditional rivalries.

Posted by: Fred || 11/20/2012 00:00 || Comments || Link || E-Mail|| [6469 views] Top|| File under: PLO
Erdogan Bey: 'Israel Is A Terrorist State'
[Washington.CBSLocal] A top Turkish official has claimed that Israel is committing acts of terrorism by bombing Hamas targets in Gaza.

Turkish Prime Minister Tayyip Erdogan told the Eurasian Islamic Council conference in Istanbul that the Jewish state is systematically mass-killing Muslims.

"Those who associate Islam with terrorism close their eyes in the face of mass killing of Muslims, turn their heads from the massacre of children in Gaza," Erdogan said, according to Reuters. "For this reason, I say that Israel is a terrorist state, and its acts are terrorist acts."
Posted by: Fred || 11/20/2012 00:00 || Comments || Link || E-Mail|| [6503 views] Top|| File under: Hamas
U.N. Chief Ban in Cairo amid Intense Gaza Truce Bid
[An Nahar] U.N. leader
the ephemeral Ban Ki-moon


... of whom it can be said to his credit that he is not Kofi Annan...


arrived in Cairo on Monday to bolster Egypt-mediated efforts for a ceasefire in

Gazoo

which officials said could end the conflict before it worsens with a possible Israeli ground invasion.

Ban will inject heavyweight impetus into the peace effort, meeting Foreign Minister Mohammed Kamel Amr and Arab League


...an organization of Arabic-speaking states with 22 member countries and four observers. The League tries to achieve Arab consensus on issues, which usually leaves them doing nothing but a bit of grimacing and mustache cursing...


chief Nabil al-Arabi before flying to see Israeli Prime Minister Benjamin Netanyahu and Paleostinian chief the ineffectual Mahmoud Abbas


... a graduate of the prestigious unaccredited Patrice Lumumba University in Moscow with a doctorate in Holocaust Denial...


.



"The secretary general wishes to add his diplomatic weight to these efforts, which are considerable and extremely important"

Egyptian mediators have been hosting marathon indirect talks between a

Hamas, always the voice of sweet reason,

team led by Khaled Meshaal and an Israeli envoy, which an Egyptian official said had produced "encouraging signs" on ending the crisis, now in its sixth day.

"The secretary general wishes to add his diplomatic weight to these efforts, which are considerable and extremely important," U.N.

front man

Martin Nesirky told

news hound

s from Cairo on Ban's arrival.
Posted by: Fred || 11/20/2012 00:00 || Comments || Link || E-Mail|| [6471 views] Top|| File under:
Meshaal: War Must Be Stopped by Party that Started It and on Our Conditions
[An Nahar]

Hamas, always the voice of sweet reason,

chief Khaled Meshaal said Monday his movement is committed to efforts to secure a truce with Israel, but insisted the Jewish state must lift its six-year blockade of the

Gazoo

Strip.

"We are committed to a ceasefire, but Israel must stop its aggression," Meshaal said. "We don't want an escalation, because Hamas and all resistance factions are courageous but they are also rational," he added.

"The morale in

Gazoo

is very high," the Islamist leader boasted.

Nearly 100 people have been killed in the Hamas-ruled

Gazoo

Strip since Israel began a massive air campaign aimed at halting rocket fire from the Paleostinian enclave on Wednesday.

The Hamas chief, who was in Cairo for talks with Egyptian officials who are trying to broker a ceasefire, said Israel had sought a truce.

Posted by: Fred || 11/20/2012 00:00 || Comments || Link || E-Mail|| [6553 views] Top|| File under: Hamas
Islamic Jihad Official: All Our Weapons are From Iran
[YNet] Islamic Jihad deputy chief Ziyad Nahala said on Sunday in an interview with Egyptian television that all of the organization's weapons came from Iran.

"I want to note that all our weapons are from Iran. The rockets fired into Israel until now have a range of 70 to 80 kilometers," he said, according to a report on Channel 10 News.

This article starring:
Ziyad Nahala
Islamic Jihad
Posted by: Fred || 11/20/2012 00:00 || Comments || Link || E-Mail|| [6479 views] Top|| File under: Islamic Jihad
Iron Dome: A Missile Shield That Works
[Time] Military gear-heads like to boast about how this or that latest technology that they're fond of -- or that their company, or country, is pushing -- is a "game-changer."

The major-combat debut of Israel's Iron Dome missile-defense shield over the past several days may be one of the few that can legitimately make that claim.

It is destroying about 90% of the rockets and missiles that

Hamas, always the voice of sweet reason,

, the Paleostinian political party governing

Gazoo

, is firing into southern Israel, Israeli officials say.

One battery of Iron Dome anti-missile missiles downed 100% during a salvo, a senior Israeli official tells Battleland.

"We've got about a 90% success rate," he says, proudly giddy. "This is unprecedented in history." It's also impossible to confirm, but the lack of Israeli casualties suggests Iron Dome is the most-effective, most-tested missile shield the world has ever seen.
Posted by: Fred || 11/20/2012 00:00 || Comments || Link || E-Mail|| [6473 views] Top|| File under: Hamas
Southeast Asia
Philippine police to ask MILF to help catch massacre suspects
Police yesterday said they would ask Muslim separatist terrorists rebels currently holding peace talks with the Philippine government to help catch 92 suspects in the country's worst political massacre. They said they would request that government negotiators ask the Moro Islamic Liberation Front (MILF) for help in tracking down the remaining suspects in the 2009 massacre of 58 people.

However MILF vice-chairman Ghadzali Jaafar said his group would have to take up the issue with its top leadership before deciding. He said, "We will have to meet in the central committee. We are an organisation, we decide collectively."

Members of the Ampatuans, a powerful Muslim clan, allegedly carried out the massacre in the southern Philippines to prevent a rival, Esmael Mangudadatu, from running against one of their members in upcoming elections. The Ampatuans and their armed backers gunned down 58 people including Mangudadatu's wife and sisters, their lawyers and accompanying journalists in the southern province of Maguindanao. Many Ampatuan members are now being tried for the murders but other suspects remain at large. The Ampatuans were allowed by the government to amass a private army to act as a bulwark against anti-government groups like the MILF.

Maguindanao police chief Senior Superintendent Keith Singian said, "We have confirmed that some of these at-large suspects sought refuge in the areas of the MILF, so we will try to coordinate with the peace process panel if they can help us track these suspects."

Mangudadatu, who was elected governor of Maguindanao after the massacre, said that he had been informed some suspects were being protected by relatives in the MILF.
Posted by: ryuge || 11/20/2012 00:00 || Comments || Link || E-Mail|| [6462 views] Top|| File under: Moro Islamic Liberation Front
Syria-Lebanon-Iran
Britain recognizes new Syrian opposition coalition
[LA Times] The momentum behind a fledgling Syrian opposition coalition grew Tuesday after

Britannia

announced that it was granting formal recognition and extending financial aid to the group.

Foreign Secretary William Hague said the British government now considered the Syrian National Coalition for Opposition and Revolutionary Forces as the "sole legitimate representative of the Syrian people." As such, the umbrella organization of dissidents battling the regime of
Hereditary President-for-Life Bashir Pencilneck al-Assad


Light of the Alawites...


would be invited to send a de facto ambassador to London.

Hague's announcement is the latest boost to the coalition's profile as it tries to succeed where previous attempts to unite fractious anti-Assad rebels have failed.

La Belle France

last week became the first Western power to recognize the coalition, followed by strong statements of support — though not full diplomatic recognition — for the group Monday from the European Union


...the successor to the Holy Roman Empire, only without the Hapsburgs and the nifty uniforms and the dancing...


and from

Italia

.

Hague told Parliament that the British government's decision was rooted in assurances he received from a recent meeting with coalition leaders that they would be committed to upholding democracy, rule of law, human rights
...which are usually entirely different from personal liberty...
and inclusion of Syria's many minority communities.

Posted by: Fred || 11/20/2012 12:02 || Comments || Link || E-Mail|| [6467 views] Top|| File under:
Nasrallah Criticizes Arabs for Not Sending Arms to Gaza
[An Nahar] Hizbullah Leader His Eminence Sayyed Hassan Nasrallah


The satrap of the Medes and the Persians in Leb...


criticized on Monday Arab countries that "are sending weaponry to Syria but have not aided

Gazoo

with one bullet", attacking Qatari Prime Minister Sheikh Hamad bin Jassem al-Thani's "sheep" comments.

In a speech he gave on the fifth day of Ashoura, Nasrallah said Arab nations should have contributed in "arming

Gazoo

and supporting its fighters instead of calling for a mediation between it and the Israeli enemy".

"Arab foreign ministers' statement is similar in its content to the one released after Israel's 2008 attack on

Gazoo

, as both contain no more than condemnation and rescue calls for the international community," said Nasrallah.

Arab FMs met on Saturday at the headquarter of the Arab League


...an organization of Arabic-speaking states with 22 member countries and four observers. The League tries to achieve Arab consensus on issues, which usually leaves them doing nothing but a bit of grimacing and mustache cursing...


in Cairo to discuss the Israeli assaults on

Gazoo

.

"Israel is now looking for a way out of the deadlock it had put itself into after assassinating

Hamas, always the voice of sweet reason,

leader Ahmed Jaabari," Nasrallah said, calling for evaluating the factors enabling

Gazoo

to strongly fight Israel and launch missiles into Tel Aviv and Jerusalem and destroy many Israeli military vehicles.

"Iran and Syria's contribution to

Gazoo

are apparent in this domain," he said, adding that "it is Arabs' duty to open the borders in front of the people of

Gazoo

and send arms to the Paleostinian resistance".

Responding to bin Jassem's word during the Arab FMs' meeting, Nasrallah said "there are still heroes and wolfs among Arabs, and if he considers himself a coward, he should not include the rest of the Arabs in this classification".

Nasrallah added that many governments, politicians, and journalists in the region and internationally have turned into coward "sheep" in the last 60 years since Israel's occupation of Paleostine, as many of them have let down Paleostine and

Leb

, leaving them to face their own destiny with blood.

"Wolfs are going to shape the history of the region, similar to what they have done through their resistance in

Leb

and

Gazoo

," expressed Nasrallah.

The Qatari PM had said "they (the Israelis) are not wolves, but most of us are sheep".

Nasrallah ended his political speech by saying that "Iran, Syria and Hizbullah will not abandon

Gazoo

and they are performing their religious and national duty as their main battle is this battle".

Posted by: Fred || 11/20/2012 00:00 || Comments || Link || E-Mail|| [6500 views] Top|| File under: Hezbollah
Islamist Groups Reject New Syrian Opposition Coalition
[NY Times] Several

Death Eater

Islamist groups fighting in Syria have said they reject the new Syrian opposition coalition, which was formed under the guidance of the United States, Turkey and Gulf Arab countries. The development underscored worries about the rising influence of religious fundamentalism amid the chaos of the bloody civil war in Syria.

The Islamist groups are involved in fighting government forces in Aleppo


...For centuries, Aleppo was Greater Syria's largest city and the Ottoman Empire's third, after Constantinople and Cairo. Although relatively close to Damascus in distance, Aleppans regard Damascenes as country cousins...


, Syria's largest city, and include units aligned with Al Qaeda. They made their declaration in a video uploaded to the Internet on Sunday, saying that their goal was to establish an "Islamic state" in Syria and that they would reject any plans for the country imposed from abroad.

At the conclusion of the video, a man holds up a Koran and yells, "Make the Koran your constitution and you will prosper!"

The video, in turn, was quickly rejected by commanders of the Free Syrian Army, the umbrella group for loosely knit bands of opposition fighters across Syria, and some residents of Aleppo mocked the video on Facebook. While it called attention to the growing role played by Islamist groups, the video and the controversy it incited among other rebel groups also highlighted the lack of unity among the myriad groups trying to topple the government of Hereditary President-for-Life Bashir Pencilneck al-Assad


Scourge of Qusayr...



Posted by: Fred || 11/20/2012 00:00 || Comments || Link || E-Mail|| [6468 views] Top|| File under: Salafists
Who's in the News
43
[untagged]
6
Govt of Pakistan
4
Hamas
3
Hezbollah
2
Jamaat-e-Islami
1
Arab Spring
1
al-Qaeda in North Africa
1
al-Qaeda
1
Islamic Jihad
1
Moro Islamic Liberation Front
1
PLO
1
Salafists
1
al-Qaeda in Pakistan
1
TTP
1
al-Shabaab
Bookmark
E-Mail Me
The Classics
The O Club
Rantburg Store
The Bloids
The Never-ending Story
Thugburg
Gulf War I
The Way We Were
Bio
Merry-Go-Blog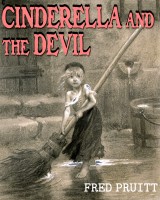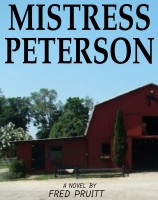 On Sale now!


A multi-volume chronology and reference guide set detailing three years of the Mexican Drug War between 2010 and 2012.

Rantburg.com and borderlandbeat.com correspondent and author Chris Covert presents his first non-fiction work detailing the drug and gang related violence in Mexico.

Chris gives us Mexican press dispatches of drug and gang war violence over three years, presented in a multi volume set intended to chronicle the death, violence and mayhem which has dominated Mexico for six years.
Click here for more information


Meet the Mods
In no particular order...


Steve White
Seafarious
Pappy
lotp
Scooter McGruder
john frum
tu3031
badanov
sherry
ryuge
GolfBravoUSMC
Bright Pebbles
trailing wife
Gloria
Fred
Besoeker
Glenmore
Frank G
3dc
Skidmark
Alaska Paul



Better than the average link...



Rantburg was assembled from recycled algorithms in the United States of America. No trees were destroyed in the production of this weblog. We did hurt some, though. Sorry.
44.200.137.63

Help keep the Burg running! Paypal: