Africa Horn
Somali police investigate killing against Bakaro merchants' chief
[Shabelle] Gen.Abdullah Hassan Barise, the

front man

of Somali police announced Tuesday that they are launching an investigation on the murder of Ahmed Nure Awdinle, Bakaro merchants' chief by unknown assailants on Monday.

Mr.Barise told local media that the police have tossed in the clink
You have the right to remain silent...
unconfirmed number suspects in connection with the killing after carrying out search operations in Mogadishu since Monday.

It was yesterday when unknown

gunnies

have shot and killed in a broad day light Ahmed Nure Awdinle, Bakaro merchants' chief along with top security personnel.
Posted by: Fred || 11/28/2012 00:00 || Comments || Link || [336076 views] Top|| File under: al-Shabaab
Africa North
Egypt court sentences in absentia 7 Coptic Christians, US pastor to death over anti-Islam film
An Egyptian court convicted in absentia Wednesday seven Egyptian Coptic Christians and a Florida-based American pastor, sentencing them to death on charges linked to an anti-Islam film that had sparked riots in parts of the Muslim world.

The case was seen as largely symbolic because the defendants, most of whom live in the United States, are all outside Egypt and are thus unlikely to ever face the sentence. The charges were brought in September during a wave of public outrage in Egypt over the amateur film, which was produced by an Egyptian-American Copt.

The low-budget "Innocence of Muslims," parts of which were made available online, portrays the Prophet Muhammad as a fraud, womanizer and buffoon.

Egypt's official news agency said the court found the defendants guilty of harming national unity, insulting and publicly attacking Islam and spreading false information — charges that carry the death sentence.
Posted by: tipper || 11/28/2012 13:44 || Comments || Link || [336079 views] Top|| File under:
ElBaradei's 'Holocaust' comment draws fire from Islamists
[Al Ahram] "Another who denies the Holocaust." The phrase, spoken by Constitution Party head Mohamed ElBaradei


Egyptian law scholar and Iranian catspaw. He was head of the IAEA from December 1997 to November 2009. At some point during his tenure he was purchased by the Iranians. ElBaradei and the IAEA were jointly awarded the Nobel Peace Prize for something in 2005. After stepping down from his IAEA position ElBaradei attempted to horn in on the 2011 Egyptian protests which culminated in the collapse of the Mubarak regime. ElBaradei served on the Board of Trustees of the International Crisis Group, a lefty NGO that is bankrolled by the Carnegie Foundation, the Ford Foundation, the Bill & Melinda Gates Foundation, as well as George Soros' Open Society Institute. Soros himself serves as a member of the organization's Executive Committee.


in an interview with Germany's Der Spiegel magazine on Monday has been seized upon by the

Moslem Brüderbund

's official website (ikhwanonline) and other websites.

The phrase came in response to the interviewer's question: "Almost all of the liberal and Christian members of Egypt's Constituent Assembly [tasked with drafting a new constitution] have withdrawn. Why is that?"

ElBaradei replied that many feared that Egypt's

Moslem Brüderbund

might draft a heavily Islamist-leaning constitution, so most liberal and Christian assembly members had withdrawn. Those to remain, said ElBaradei, "include one who wants to ban music...another who denies the Holocaust and another who openly condemns democracy."

News quickly spread on social media that remaining assembly members deny the Holocaust. Many on social media mocked ElBaradei's statement, asking if one's take on the Holocaust was what differentiated 'liberals,' 'leftists' and 'secularists' from 'Islamists.'

One Facebook page appeared with the name "You are a holocaust guy," which feature interesting reactions to ElBaradei's statements, such as: "My heart feels pain for the Holocaust, yet the constitution has a cold heart towards me," "the Holocaust is against God's rule," and, "If you're asking who we are, we're the Holocaust guys."

ElBaradei's statements often come in for criticism by his detractors, which have included the ousted Mubarak regime, the

Moslem Brüderbund

s and Salafist groups.

In the interview, ElBaradei warned that President Mohamed Morsi's controversial constitutional decree, issued Thursday night, would turn Egypt into a "new dictatorship." ElBaradei is expected to attend a planned Tuesday rally against Morsi's decree organised by Egyptian opposition groups.
Posted by: Fred || 11/28/2012 00:00 || Comments || Link || [336073 views] Top|| File under: Arab Spring
Declaration Leaves Egypt's Morsi with Declining Support
[Al Ahram] President Mohamed Morsi is in a difficult position -- almost a week after last Thursday's controversial constitutional declaration -- according to aides, critics and even some members of the

Moslem Brüderbund

and its Freedom and Justice Party (FJP).

Morsi is not through the first six months of his four-year term. Yet already calls are being made in massive demonstrations for Morsi to 'leave' -- the rallying cry of the 25 January Revolution that forced Mubarak out after three decades in office.

Public dissatisfaction with Morsi might have been ignited by the new constitutional declaration, by which the president, who already holds executive and legislative powers, abruptly put himself beyond judiciary power. However,


ars longa, vita brevis...


it is not only about this.

Anger against Morsi, the first ever freely-elected civilian president of Egypt, has many sources and is related to a series of events. One clear source is the continued decline of socio-economic conditions in Egypt.

Another source is the continued decay of public services that was tragically demonstrated by a road/rail disaster earlier this month that left close to 60 children dead. Then there is the growing apprehension among

Moslem Brüderbund

and Salafist quarters, over the drafting of the constitution and the recent withdrawal of close to one third of the drafting committee.

There is also displeasure among female and Coptic quarters, along with other minorities, at what amounts to, in the words of some feminists and Coptic activists, as a "condescending approach."

"The rights of Copts are mentioned in some of the speeches of the president, but very scarcely seen in his decisions," criticised Nader Shokri, a Coptic activist.

"Women's rights are not at all a priority for President Morsi," said Inas Mekkawy, founder of the new women's rights group 'Bahiya.'

"But over and above, he decided to make himself the sole owner of the country and the only decision-maker whose decrees can't be appealed," said Raniyah Husseini, a 33-year-old banker who participated in last Friday's rallies against Morsi's constitutional decree.

On Monday evening, following an extended meeting between the president and Egypt's Supreme Judiciary Council, presidential

front man

Yasser Ali told the press that Morsi's controversial constitutional decree applied only to his "sovereign decisions."

Ali declined to offer any definition as to what would constitute a "sovereign" decision. He, however, added that, at the end of the day, the president was not introducing any amendments to his constitutional declaration.

This came as no shock to activists, who hadn't expected the president to be flexible. "On Tuesday we still plan to insist that this constitutional declaration be annulled," said activist Khaled Abdel-Hamid.

Morsi's next move will be based essentially on who is with him and who is against him. And to judge by the accounts of informed sources, Morsi does not have much support to back him now.

Already, some of Morsi's key aides have resigned. According to sources, these aides include Vice President Mahmoud Mekki, key political Islamist and former presidential runner Selim El-Awa, and other aides, including Coptic writer Samir Morkos.

"Some of these aides and officials have announced their resignations, but others have chosen not to either out of courtesy to the president or to give him a chance to reverse what he did," said a presidential source.

Also standing divided on supporting Morsi is the Guidance Bureau of the

Moslem Brüderbund

. In a meeting on Sunday evening, much criticism was levelled against Morsi's administration of the crisis and the language and style of the constitutional declaration. Sources from within and without the

Moslem Brüderbund

speak of the "anger" of the Brotherhood's most powerful man, Khairat El-Shater.

"Some people think that this anger was prompted by the campaign launched on Facebook calling for the boycott of products sold at the stores owned by the Msulim Brotherhood, but financial losses are the least of their worries now. The main worry is about the image of the

Moslem Brüderbund

as aspiring dictators -- it is not at all fair; the

Moslem Brüderbund

are not dictators," said a leading

Moslem Brüderbund

figure who declined to be named.

Also shrinking is the president's faith in the uncontested support that he would have from the army and police should the demonstrations against him expand or turn into a state of civil disobedience. An army general told Ahram Online that the army for the most part never really welcomed the idea of a civilian president, especially one from the

Moslem Brüderbund

, and that Morsi's constitutional declaration had only increased this sentiment.

According to presidential palace and ministry of interior sources, the president is not at all satisfied with the level of security that was accorded the offices of the

Moslem Brüderbund

and has complained to the interior minister about alleged deliberate negligence that allowed some of these offices to be recently attacked by anti-Morsi demonstrators.

Worse, Morsi, according to the same sources, received reports suggesting that some police and army officers had openly expressed support for the anti-Morsi demonstrators.

Meanwhile,


...back at the wine tasting, Vince was about to start tasting his third quart...


Morsi appears to know that the volume of support that he has within the judiciary cannot in and of itself spare him from an otherwise angry judiciary, which feels that it is being openly marginalised for the first time in its history.

According to a judicial source, one of the members of the Supreme Judicial Council openly told Morsi on Monday evening that his constitutional declaration amounted to a vote of no-confidence in the entire judiciary.

Worse still, Morsi has to worry about resentment against the "dictatorial content" of his constitutional declaration from within the Islamist camp. Abdel-Moneim Abul-Fottouh, a former presidential runner who spent four decades in the Brotherhood, clearly rejected the constitutional declaration.

Judicial figure Tarek El-Bishri, associated with the Islamist camp, openly attacked the constitutional declaration. Mohamed Abdel-Qodous, a leading figure of Egypt's Press Syndicate and long-time

Moslem Brüderbund

member, openly rejected the constitutional declaration. Ibrahim El-Hodeibi, a political activist and researcher with an affinity for political Islam, whose family gave the

Moslem Brüderbund

two out of its seven supreme guides, also protested against the constitutional declaration.

The joke on Facebook and Twitter today is that Morsi has nobody left to support him except his spouse -- an exaggeration of the declining support that political activists hope will convince the president to withdraw his constitutional declaration.

Posted by: Fred || 11/28/2012 00:00 || Comments || Link || [336066 views] Top|| File under: Arab Spring
Rice Concedes Error on Libya
WASHINGTON -- Susan E. Rice, the ambassador to the United Nations, conceded on Tuesday that she incorrectly described the attack on the American mission in Benghazi, Libya, in September as following a spontaneous protest, rather than being a terrorist attack. But she said she based her statement on the intelligence available at the time and did not intend to mislead the American public.


Even though it was known before she opened her mouth that it wasn't a "spontaneous protest", it was known later, and her boss made the same mistake, for which neither have been punished.

Ms. Rice's acknowledgment, in a meeting on Capitol Hill with three Republican senators who had sharply criticized her earlier statements in a series of televsion interviews after the attack, seemed to do little to quell their anger. The senators emerged from the meeting voicing even deeper reservations about Ms. Rice's role in the messy aftermath of the Benghazi attack, which resulted in the deaths of four Americans.


Which is the lede for the NYT, doncha know...

"We are significantly troubled by many of the answers that we got, and some that we didn't get," Senator John McCain of Arizona said to reporters. Senator Lindsey Graham of South Carolina said, "Bottom line: I'm more concerned than I was before" -- a sentiment echoed by Senator Kelly Ayotte of New Hampshire.


Pubs: lead with Ayotte. She's the one who can bring Rice down.

Their statements -- coming after Ms. Rice's conciliatory remarks during a meeting designed to mend fences with her three critics and smooth the way for her nomination as secretary of state if President Obama decides on her as the successor to Hillary Rodham Clinton -- attested to the bitterness of the feud between the White House and Republicans over Benghazi.


And to the dismay the Pub senators have with Champ for pushing forward a potential Secretary of State who has such a cavalier regard for the truth...

Mr. Graham and Ms. Ayotte said that knowing what they know now, they would place a hold on Ms. Rice's nomination if Mr. Obama selected her.

"I wouldn't vote for anybody being nominated out of the Benghazi debacle until I had answers about what happened that I don't have today," Mr. Graham said.

Republicans have seized on Ms. Rice's initial account -- that the Benghazi attack stemmed from a spontaneous protest gone awry, rather than being a premeditated terrorist attack -- as a politically motivated cover-up by the administration. The White House has defended Ms. Rice by saying she was simply articulating talking points produced by intelligence agencies.

Ms. Rice is viewed as Mr. Obama's favored candidate to replace Mrs. Clinton.


And Champ is going to dig in on this one because he can't have mere Republicans proving him wrong...

The president delivered a passionate defense of Ms. Rice at his news conference two weeks ago and scolded the senators for making her a target in their broader attack on the White House.

Ms. Rice had asked for the meeting and was accompanied by the acting director of the Central Intelligence Agency, Michael J. Morrell, amid signs that Mr. McCain and Mr. Graham were softening their opposition to her potential nomination. "She deserves the ability and the opportunity to explain herself," Mr. McCain said on Sunday.


I'd describe that as "let's give her enough rope..."

In a statement issued after the meeting, Ms. Rice said she and Mr. Morrell discussed the talking points that she used when she appeared on five Sunday morning talk shows on Sept. 16, five days after the attack.

"We explained that the talking points provided by the intelligence community, and the initial assessment upon which they were based, were incorrect in a key respect: there was no protest or demonstration in Benghazi," Ms. Rice said.

"While we certainly wish that we had had perfect information just days after the terrorist attack, as is often the case, the intelligence assessment has evolved," she added.


Except of course she had sufficient information: it was a deliberate terrorist attack carried out by an al-Qaeda affiliated terrorist group on the anniversary date of the WTC attack. There was nothing 'spontaneous' about it, nor was it inspired by a chuckle-headed video. It might not have been 'perfect', but it was strong. She and her boss chose instead to mislead the public.

"We stressed that neither I, nor anyone else in the administration, intended to mislead the American people at any stage in this process, and the administration updated Congress and the American people as our assessments evolved."


Except you did intend to do so, and you did, and now you've been caught, and not even your boss is going to fix this one, so you're not going to be the next Secretary of State. Unless Champ does a recess appointment, which he might just do...

That did not mollify the senators. Mr. Graham said that as the ambassador to the United Nations, Ms. Rice had access to classified intelligence about the attack, and had an obligation to question intelligence agencies before presenting an account that later proved inaccurate.


She had the access indeed, which is why she knew, or should have known, that it was a deliberate attack. She lied, and now she's been caught lying.

Jay Carney, the odious White House mouthpiece and pet liar press secretary, said after the meeting: "There are no unanswered questions about Ambassador Rice's appearance on Sunday shows and the talking points she used for those appearances that were provided by the intelligence community. Those questions have been answered."
Posted by: Steve White || 11/28/2012 00:00 || Comments || Link || [336087 views] Top|| File under:
Bangladesh
War crimes witness testifies against Mojaheed, Azad
[Bangla Daily Star] Testifying in two cases yesterday, a freedom fighter said he was tortured by war-crimes accused Azad and others after Jamaat leader Mojaheed held a meeting with a

Mighty Pak Army

officer and Razakars at Faridpur Circuit House.

Ranjit Kumar Nath alias Babu Nath told the International Crimes Tribunal-2 that expelled Jamaat member Abul Kalam Azad and his cohorts tortured him inhumanly after Ali Ahsan Mohammad Mojaheed signalled them to take him away from the circuit house.

Ranjit, the seventh prosecution witness in the case against Mojaheed, gave a heart wrenching testimony on how he was picked up by Azad and his associates, confined to a house in Bihari colony, tortured and how he escaped.

Ranjit also gave his testimony as the fifth prosecution witness in the case against Azad alias Bachchu Razakar before the same tribunal yesterday.

In the case against Azad, Ranjit said Jamaat Secretary General Mojaheed, Bachchu Razakar and some Biharies (Urdu speaking people) welcomed the

Mighty Pak Army

when they arrived in Faridpur on April 21, 1971.

They took the army to Prabhu Jagatbandhu Ashram (temple).

"The

Mighty Pak Army

men shot eight priests dead while Mojaheed and Bachchu were with them," said the 62-year-old witness from Faridpur.

The three-member tribunal, headed by Justice ATM Fazle Kabir with members Justice Obaidul Hassan and Judge M Shahinur Islam recorded Ranjit's separate testimonies.

Mojaheed was produced before the court yesterday. Azad is on the run.

During his 40-minute testimony in the case against Mojaheed, Ranjit said he was involved with the Awami League in 1971 and took part in several of its meetings and processions.

"I took shelter on the outskirts of Faridpur town after the

Mighty Pak Army

arrived on April 21, 1971," said Ranjit, adding that on the first week of June 1971, he went to the town to collect information about the Liberation War.

When Ranjit was approaching the town, one Habi Matabbar, terming him a freedom fighter, handed him over to Abul Kalam Azad, Abul Mia and Kalu Bihari at East Khabashpur.

"Beating me up, they took me to Faridpur Circuit House on a rickshaw and Major Koreshi, a

Mighty Pak Army

official, Mojaheed, Afzal and other Razakars were holding a meeting there," said Ranjit.

According to the prosecution, as a leader of Islami Chhatra Sangha, the student wing of Jamaat in 1971, Azad was a close associate of the then central Chhatra Sangha leader Mojaheed.

Getting a signal from Mojaheed, Azad and his associates blindfolded Ranjit and took him to Faridpur Zila School ground and put him under a plum tree, said Ranjit.

After a few minutes a car went there.

"Someone in the car in Urdu said, 'Don't shoot him. Hand him over to the Biharies and slit his throat in the morning'," said Ranjit.

He said he was then taken near a Bihari colony on Mollah Bari Road.

"Hanging me up side down from a kadama tree, they [Azad and others] beat me up for one hour and one of my teeth and a bone of my nose were broken," said Ranjit.

Later, they confined Ranjit to a house inside the Bahini colony and around midnight Ranjit escaped breaking through a window, he said.

Posted by: Fred || 11/28/2012 00:00 || Comments || Link || [336072 views] Top|| File under: Jamaat-e-Islami
Caribbean-Latin America
Chavez Back to Cuba for More Chemo
CARACAS, Venezuela -- The newly re-elected Venezuelan President Hugo Chavez will head back for another round of treatment to combat pelvic cancer that has plagued the world leaders for almost two years.

Chavez has asked his country's legislature Tuesday for permission to travel to Cuba for more medical treatment after spending much of the past 18 months fighting cancer.


He spends much more of his time away he's gonna look like Jesse Jackson Jr. ...

The Tuesday request says Chavez has needed "various sessions of hyperbaric oxygenation" and physical therapy to continue "consolidating the process of strengthening health." The request doesn't provide more details about the treatment.

The 58-year-old president first underwent cancer treatment in Cuba in June 2011 and suffered a relapse in February. He has since said he's recovered from the pelvic cancer and won re-election in October against opposition candidate Henrique Capriles. With his recent victory, Chavez will now have a freer hand to push for absolute power an even bigger state role in the economy, as he pledged during the campaign, and to continue populist programs. He's also likely to further limit dissent and deepen friendships with U.S. rivals such as Iran.

During his campaign Chavez spoke little about his fight with cancer, but he has said his most recent tests showed no sign of illness.


He was lying, of course...
Posted by: Steve White || 11/28/2012 00:00 || Comments || Link || [336079 views] Top|| File under:
Europe
U.S. Clashes with France over Palestinians
[An Nahar] The United States publicly disagreed with

La Belle France

, one of its closest allies, on Tuesday, after

Gay Paree

said it would back a Paleostinian bid for enhanced status at the United Nations


...what started out as a a diplomatic initiative, now trying to edge its way into legislative, judicial, and executive areas...


"We obviously disagree with our oldest ally on this issue. They know that we disagree with them," State Department spokeswoman Victoria Nuland said. "But it's their sovereign decision to make, how to proceed."

She confirmed that if a vote goes ahead as planned in the U.N. General Assembly this week, the United States will vote against the Paleostinian request, which Washington regards as "a mistake."

"We're focused on a policy objective on the ground for the Paleostinian people, for the people of Israel, which is to end up with two states that can live peacefully next to each other," Nuland told journalists.

"Nothing in this action at the U.N. is going to take the Paleostinians any closer to that. If there is a vote, we will vote 'no'. And we said that yesterday. I say it again today."



La Belle France

is the first major European power to voice approval of the Paleostinian move to upgrade its current permanent observer status, while

Britannia

has said it has yet to decide on its position.

Posted by: Fred || 11/28/2012 00:00 || Comments || Link || [336070 views] Top|| File under: Palestinian Authority
India-Pakistan
Taliban Claim Bid to Kill Pakistan TV Anchorman
[An Nahar] Pakistain's umbrella Taliban faction

grabbed credit

on Tuesday for planting a bomb under the car of a prominent journalist and TV anchorman and threatened a second

liquidation

bid.

Hamid Mir, who hosts prime-time show Capital Talk on Geo television and writes a column for the biggest-selling newspaper Jang, was criticized by the Taliban last month in the wake of the shooting of teenage activist Malala Yousafzai.

"Life and death is in the hands of Allah. Allah saved his life but we will make a similar attempt again," Tehrik-e-Taliban

front man

Ehsanullah Ehsan told Agence

La Belle France

Presse by telephone from an unknown location.

"Hamid Mir earlier shot into prominence for working in the interest of Islam and

Mohammedan

s. We targeted him because now he is working against Islam and

Mohammedan

s," he said.

Police said the device -- half a kilogram of explosives fitted with a detonator -- was found stuck under his car in Pakistain's capital Islamabad on Monday.

Interior Minister Rehman Malik


Pak politician, Interior Minister under the Gilani government. Malik is a former Federal Investigation Agency (FIA) intelligence officer who rose to head the FIA during Benazir Bhutto's second tenure. Malik was tossed from his FIA job in 1998 after documenting the breath-taking corruption of the Sharif family. By unhappy coincidence Nawaz Sharif became PM at just that moment and Malik moved to London one step ahead of the button men. He had to give up the interior ministry job because he held dual Brit citizenship.


offered a cash reward of 50 million rupees ($500,000) for anyone with information about who was responsible for the powerful bomb.

Posted by: Fred || 11/28/2012 00:00 || Comments || Link || [336075 views] Top|| File under: TTP
TTP threaten to kill eight Gomal Zam Dam employees
[Dawn] The Tehrik-e-Taliban Pakistain, on Tuesday, threatened to kill eight kidnapped employees of the Gomal Zam Dam project by December 3, if the government fails to meet their 'demands.'

A video, which shows the kidnapped men seeking the government's help and relaying the

turban

s' message, was released on Tuesday by the TTP -- giving the government six days to react.

One of the kidnapped engineers, Shahid Ali Khan is seen speaking in the video, which has the TTP's name written in the background, as well as gun-toting men whose faces cannot be seen.

The eight officials were kidnapped from Tank-Wana road as they were on their way from Gomal Zam Dam to Dera Ismail Khan


... the Pearl of Pashtunistan ...


for Eid-ul-Fitr holidays on August 15. Besides Sub-Divisional Officer Shahid Ali Khan, a resident of Swat, and Sub-Engineer Sanaullah the

kidnapped

men also include four security personnel and two other staffers.

The 46-minute video shows Khan narrating his ordeal in Urdu and the

turban

s' demands for their release, however, the nature of their demands remains unknown.

In the video, he says: "Assalam-o-Alaikum, my parents and friends, I am Shahid Ali Khan, we are recording this video on November 23, 2012 and December 3 2012 is our deadline. If the government of Pakistain does not accept the demands, we will be killed. I am requesting the government, specially the Wapda high officials and the political agents South
Wazoo Agency to take measures for our release and accept the demands of Therik-e-Taliban Pakistain because we have been living the most difficult days of lives here. Thank you."

Security forces had managed to recover the vehicle of the kidnapped workers from Neeli Kach area of South Waziristan.

Local political administration have also held a number of jirgas (tribal council) of Mehsud

rustics

to discuss the means for the safe recovery of the eight men.

While no concrete demands have been put forth in this video from the

turban

s, sources said that the TTP include release of prisoners and ransom money of more than Rs.100 million.

Posted by: Fred || 11/28/2012 00:00 || Comments || Link || [336069 views] Top|| File under: TTP
International-UN-NGOs
U.N. Committee Slams North Korea, Iran on Human Rights
[An Nahar] A key U.N. committee on Tuesday passed resolutions condemning human rights
...which often include carefully measured allowances of freedom at the convenience of the state...
abuses by

North Korea

and Iran amid growing Western pressure for action.

An annual vote on North Korea was passed by consensus for the first time, with not even close ally China voting against.

But a reduced majority passed a similar condemnation of Iran's human rights record at the U.N. General Assembly committee, which was also to vote on Syria's case.

The resolution on North Korea, prepared by European nations, slammed the "systematic, widespread and grave violations of civil, political, economic, social and cultural rights," in the tightly controlled Stalinist nation.

It highlighted the use of torture and prison camps and draconian restrictions on freedom of movement.

North Koreans can be executed for trying to flee the country, according to activists. And a U.N. special rapporteur on North Korea, former Indonesian foreign minister Marzuki Darusman, has estimated there are 150,000-200,000 people in North Korean prison camps.

A North Korean diplomat at the meeting, Kim Song, called the resolution "state political terrorism." He rejected all the allegations against his country.

China did not vote against but along with other allies such as Iran made it known that it opposed any resolution that concentrates on one country.

A similar condemnation of Iran was passed with 83 votes in favor, 31 against and 68 abstaining. Last year, 86 countries backed the resolution and 32 opposed it.

The resolution, again prepared by Western nations, hit out at torture and executions in Iran, "widespread" restrictions of freedom and "pervasive" violence against women.

Iran's U.N. ambassador Mohammad Khazaee said the resolution was unbalanced and contained 150 "unsubstantiated" allegations. China, Russia and Syria were among those who voted against.

All the resolutions passed by the General Assembly's Third Committee, which concentrates on human rights, are non-binding, but they are also the subject of fierce diplomatic lobbying.

The resolutions will go to a formal vote in the General Assembly in December where they should be easily passed.

Posted by: Fred || 11/28/2012 00:00 || Comments || Link || [336069 views] Top|| File under:
Israel-Palestine-Jordan
Gazans thank Iran for help in battling Israel
Residents of the Gaza Strip have plastered large billboards in key locations thanking Iran for its help during a recent eight-day battle against Israel.

The posters reflect the strong ties between Iran and the Hamas and Islamic Jihad militant groups in Gaza. Israel considers Iran to be its most dangerous enemy, citing Iran's support for the militants and its suspect nuclear program.

During the fighting, Gaza militants groups fired hundreds of rockets into Israel, including Iranian-made missiles reaching as far as Tel Aviv.

The posters, displayed in three locations in Gaza City, show the Al-Aqsa Mosque in Jerusalem, surrounded by Iranian and Palestinian flags, two hands in a handshake with the words, "Thank You Iran" in Arabic, Hebrew and Farsi.

Hamas and Islamic Jihad leaders have also publicly thanked Iran
Posted by: tipper || 11/28/2012 10:47 || Comments || Link || [336071 views] Top|| File under:
Syria-Lebanon-Iran
Russia Prints Cash for Syrian Regime
Russia, which provides diplomatic support to Syrian President Bashar al-Assad, also has helped Syria with money. Quite literally — Russia's state-owned printing firm, which produces ruble bills and Russian passports, has printed Syrian pound banknotes.

The printing company, Goznak, disclosed the information in an interview with its chief that was published in Russia's government official newspaper, Rossiyskaya Gazeta, last week.

"For years Syria was ordering its currency printed in Austria. However, because of the European Union's blockade, the printing house has refused to fulfill the order, so Syria asked us," Arkady Trachuk said.

Russia doesn't recognize Syrian rebels as the legitimate representatives of Syria, in contrast to some Western states, and opposes Western efforts to curtail Mr. Assad's power.

In October, Russia attempted to supply Syria with radar parts, but a Syrian plane with the cargo was made to land in Turkey. The incident deepened the spat between Russia and the West over Mr. Assad's regime.

Goznak, which has several printing factories and mints, was founded in 1919. Although its main task is to supply Russia with banknotes and coins, it also prints Lebanese, Laotian, Malaysian, Guatemalan and Belorussian currencies.
Posted by: tipper || 11/28/2012 13:39 || Comments || Link || [336069 views] Top|| File under:
Report: Iran Building Powerful Nuclear Device
Iran is planning to build a nuclear bomb with at least triple the force of the bomb that destroyed Hiroshima in World War II, diagrams obtained by the Associated Press indicates. According to AP, the diagrams were first discovered by International Atomic Energy Agency (IAEA) scientists after an inspection of an Iranian nuclear facility. The document was published by the AP Tuesday after, the news agency said, it was leaked by officials critical of the way the West has been handling the Iran issue.


That doesn't mean the IAEA leaker wants to restrain Iran...

The diagrams discovered by the IAEA show Iranian scientists calculating the desired "nuclear explosive yield" in a device they were apparently working on. IAEA inspectors described the diagrams in a report, and a senior official who is working with the Geneva-based UN organization confirmed that the diagrams obtained by AP were the same ones mentioned in the report.

The diagrams showed a scientific calculation of the expected yield of a nuclear device, with a maximum force of 50 kilotons, experts who saw the AP diagrams said. There was no possibility that the diagrams referred to a process other than construction of a nuclear weapon, the experts said.

If Iran is indeed designing a nuclear weapon with a 50 kiloton yield, it will be significantly stronger than the bombs that were dropped on Hiroshima and Nagasaki in Japan during World War II, which were only 15 kilotons powerful. Nuclear weapons held by the U.S., Russia, and other countries are significantly stronger than a bomb with a 50 kiloton yield.

Iran, meanwhile, said Tuesday that it had filed complaints with the United Nations over what it said were violations of its airspace by U.S. planes. Iran said that U.S. planes and drones had violated Iranian airspace eight times in October.


Only eight that they know about. I guess the drones are indeed stealthy enough...

"In two separate letters to the United Nations secretary general (Ban Ki-moon) and the United Nations Security Council, Iran has mentioned the cases of violation of its airspace and has called on these international bodies to warn U.S. officials about this issue so that we will not witness the repetition of such incidents and the violation of Iranian airspace in the future," said Iranian Foreign Ministry spokesman Ramin Mehmanparast on Tuesday. Any country that violates Iranian airspace, he said, could expect "strong measures" to be taken against their planes or drones.
Posted by: Beavis || 11/28/2012 06:36 || Comments || Link || [336085 views] Top|| File under:
Medvedev Says Russia Has no 'Special' Ties with Assad
[An Nahar] Russia only has a "working relationship" with Syrian leader Bashir al-Assad, Russian Prime Minister Dmitry Medvedev said on Tuesday, insisting that special ties were a thing of the past.

"There are no special or privileged relations with President Assad," Medvedev said during an official visit to

La Belle France

.

"Such relations, which existed between the Soviet Union and his father (late Syrian president Hafez Assad), no longer exist between our country and the current president," Medvedev said after talks with French Prime Minister Jean-Marc Ayrault.

"We have had, and have, good working relations" with Damascus


...Home to a staggering array of terrorist organizations...


, he added.

Medvedev had on the eve of his visit slammed as "unacceptable" the recognition and support by

La Belle France

and other states of the Syrian opposition battling Assad.



La Belle France

was the first Western state to recognize the newly formed Syrian National Coalition as the sole representative of the Syrian people and was swiftly joined by

Britannia

.



Gay Paree

has also suggested arming opposition fighters.

"From the point of view of international law, this is absolutely unacceptable," Medvedev had said.

On Tuesday, he claimed that Russia -- widely viewed as Syria's staunch ally -- was not partisan.

"It is not up to us to back any regime whatsoever," he said, adding that the task of the global community was to bring the two warring sides to the negotiating table.

Posted by: Fred || 11/28/2012 00:00 || Comments || Link || [336071 views] Top|| File under: Govt of Syria
Who's in the News
28
[untagged]
6
Arab Spring
4
TTP
4
Govt of Syria
3
al-Shabaab
1
al-Qaeda in Iraq
1
Jamaat-e-Islami
1
Boko Haram
1
Palestinian Authority
1
Thai Insurgency
1
Narcos
Bookmark
E-Mail Me
The Classics
The O Club
Rantburg Store
The Bloids
The Never-ending Story
Thugburg
Gulf War I
The Way We Were
Bio
Merry-Go-Blog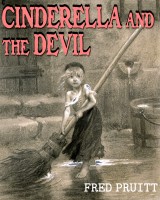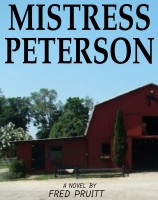 On Sale now!


A multi-volume chronology and reference guide set detailing three years of the Mexican Drug War between 2010 and 2012.

Rantburg.com and borderlandbeat.com correspondent and author Chris Covert presents his first non-fiction work detailing the drug and gang related violence in Mexico.

Chris gives us Mexican press dispatches of drug and gang war violence over three years, presented in a multi volume set intended to chronicle the death, violence and mayhem which has dominated Mexico for six years.
Click here for more information


Meet the Mods
In no particular order...


Steve White
Seafarious
tu3031
badanov
sherry
ryuge
GolfBravoUSMC
Bright Pebbles
trailing wife
Gloria
Fred
Besoeker
Glenmore
Frank G
3dc
Skidmark



Better than the average link...



Rantburg was assembled from recycled algorithms in the United States of America. No trees were destroyed in the production of this weblog. We did hurt some, though. Sorry.
44.197.101.251

Help keep the Burg running! Paypal: